Molina, wife raise money for Puerto Rico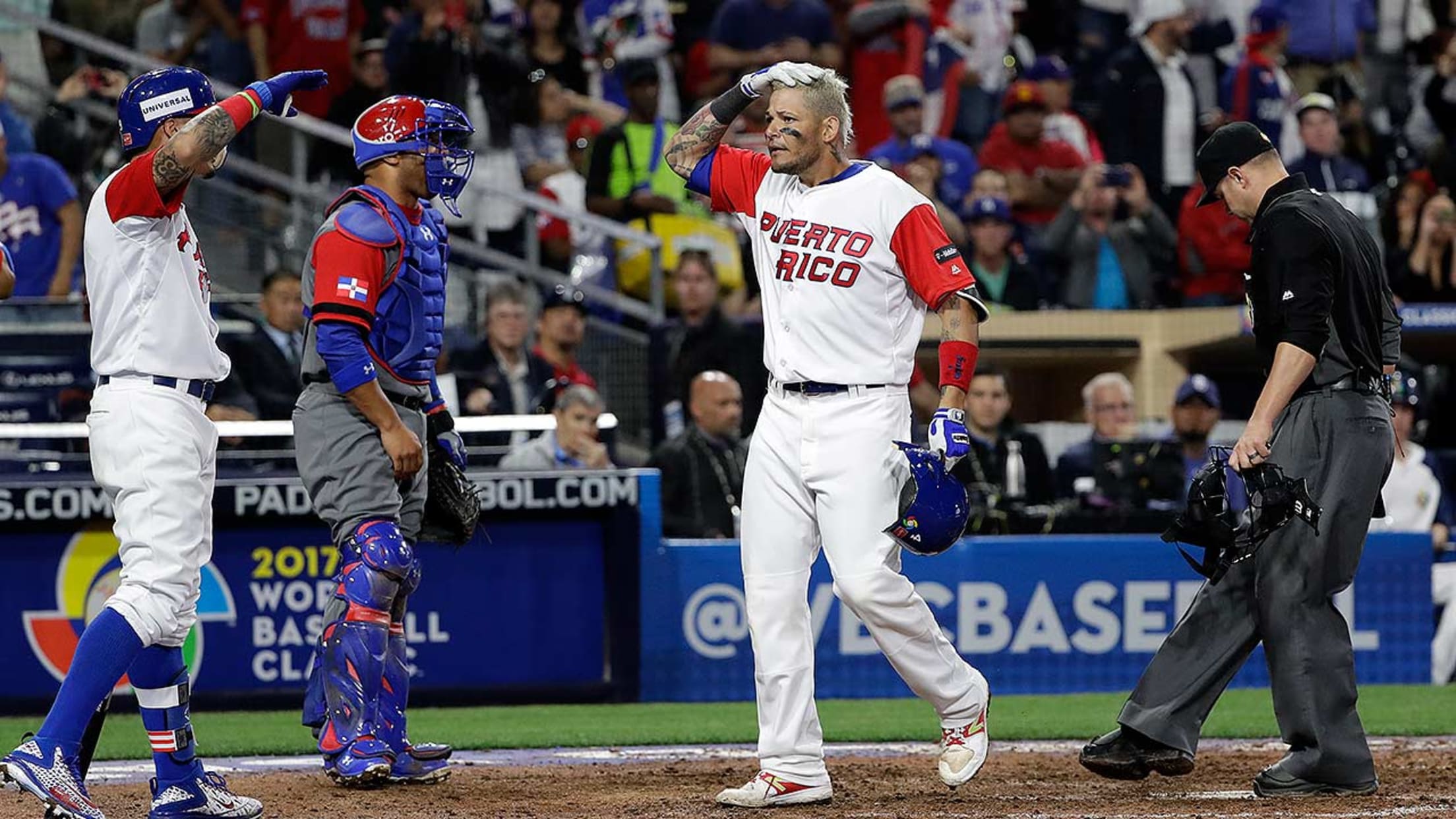 Yadier Molina has been unable to contact friends and family in hurricane-ravaged Puerto Rico. (AP)
CINCINNATI -- Yadier Molina's name will always be tied to the history of baseball in Puerto Rico.On Thursday, however, the veteran St. Louis Cardinals catcher took the initiative to show his love for his native country in a way that goes beyond baseball."Bottom line is, I want to help," Molina
CINCINNATI -- Yadier Molina's name will always be tied to the history of baseball in Puerto Rico.
On Thursday, however, the veteran St. Louis Cardinals catcher took the initiative to show his love for his native country in a way that goes beyond baseball.
"Bottom line is, I want to help," Molina said prior to the Cardinals' game against the Reds at Great American Ball Park.
Molina and his wife, Wanda, set up a GoFundMe page as a way to facilitate their relief effort for Hurricane Maria's victims in Puerto Rico. The Molinas' fundraiser, which has a goal of $1 million, was off to a fast start Thursday, seeing nearly $20,000 in donations over its first seven hours.
More than 3 million people in Puerto Rico are without power, according to news reports. Communications are all but shut down, leaving Molina and others unable to contact friends and family there. The New York Times reported more than 95 percent of the island's wireless cell sites were out of service.
"Everybody is affected," Molina said. "There is no power, no food, no water ... it's a tough situation. They were hit pretty hard. They need help down there."
Molina is a native of Bayamon and reportedly owns a home in Vega Alta. Drone video on The Weather Channel described Bayamon as looking "like a war zone."
Former New York Yankees catcher Jorge Posada has also launched a relief fundraiser. That effort had raised $76,000 of its $100,000 goal by late Thursday afternoon.
Molina, 35, has spent the last 14 seasons with St. Louis. He came into Thursday's game in Cincinnati having hit 18 home runs and tied his single-season career high with 80 RBIs.
Worth noting
• The Cardinals recalled infielder Breyvic Valera from Triple-A Memphis. Valera, who has played in 800 Minor League games over eight seasons, made his Major League debut Sept. 5 and recorded his first Major League hit Sept. 7. Valera is a switch-hitter who hit .314 for the Redbirds and has playing experience at first and second base, shortstop and all three outfield positions.
• John Gant, who will start Sunday in Pittsburgh, made seven starts for Atlanta in 2016, going 1-3 with a 4.80 ERA.
"This is the kind of situation you want to pitch in," Gant said. "We need to win."
Manager Mike Matheny said, "John's stuff looks good. It has deception, life and movement, all those things. He's been having a nice season, and we thought we'd give him the opportunity."
Andy Call is a contributor to MLB.com based in Cincinnati who covered the Cardinals on Thursday.