Hudson struggles as Cards drop series to Astros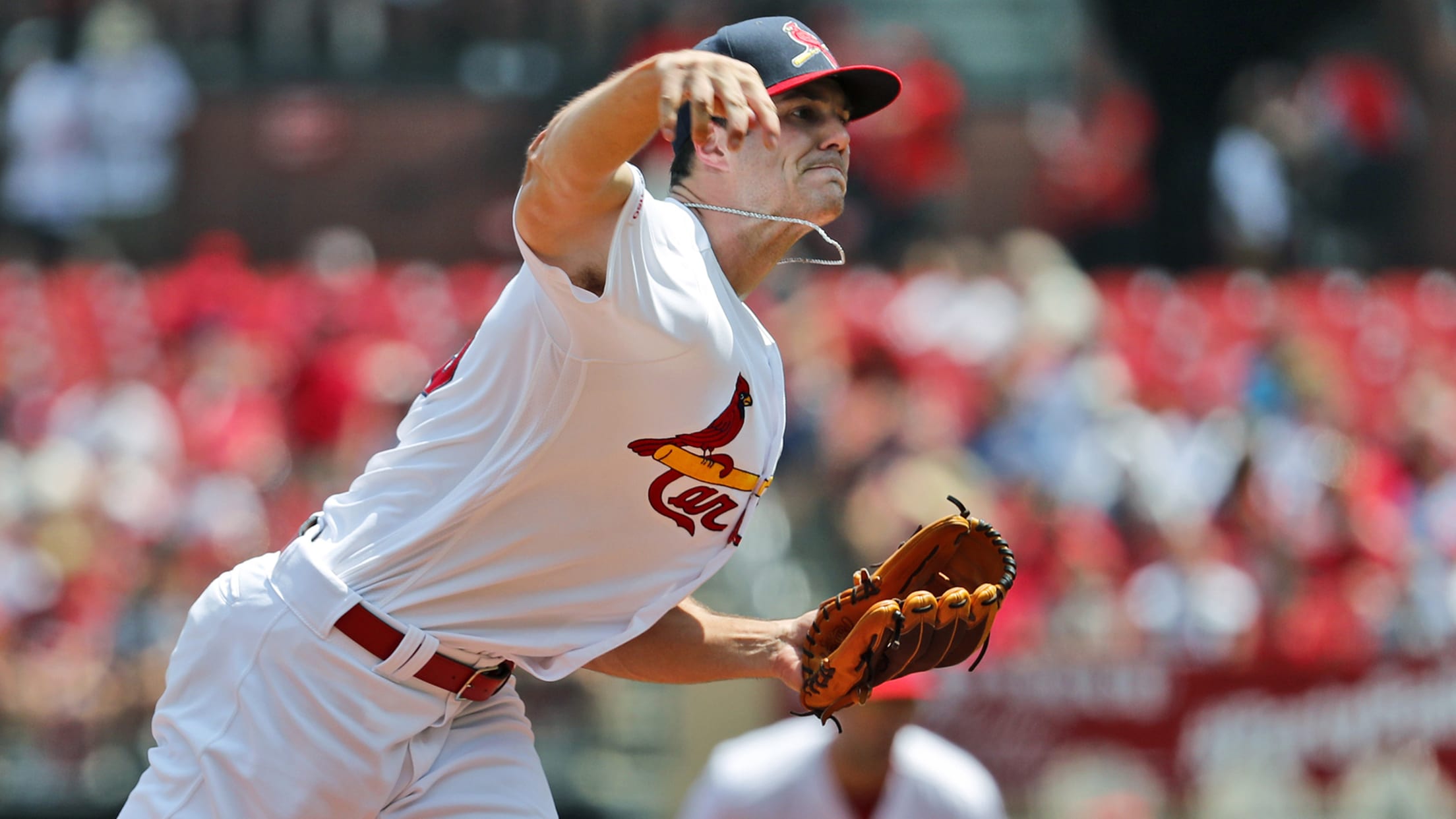 ST. LOUIS -- Cardinals manager Mike Shildt mentioned before Sunday's game that Dakota Hudson has the ability to bear down and get the job done when faced with adversity early in a game. But the Astros' lineup was too strong and deep all weekend, especially Sunday, and Hudson -- starting
ST. LOUIS -- Cardinals manager Mike Shildt mentioned before Sunday's game that Dakota Hudson has the ability to bear down and get the job done when faced with adversity early in a game.
But the Astros' lineup was too strong and deep all weekend, especially Sunday, and Hudson -- starting on the one-year anniversary of his MLB debut – allowed five runs in four-plus innings as the Cardinals lost, 6-2, to lose two of the three games in the series at Busch Stadium.
Hudson allowed three home runs -- George Springer's leadoff shot, Yordan Alvarez's solo blast in the third and Jose Altuve's three-run homer in the fifth -- for the first time since April 21. But allowing the long ball has been a recent trend for the Cardinals rookie. After he went more than a month (May 12-June 16) without giving up one, he's yielded a homer in each of his last seven starts.
Hudson still leads the Majors with a 58.5-percent ground-ball rate, and both Shildt and Hudson said they aren't reading too much into the recent home runs.
"We're confident he's going to go out and keep the ball on the ground," Shildt said. "Nice swings, good hitting club. Got some balls in the middle of the plate, maybe a little more up, a little flatter in some pitches and they made him pay."
Two of Sunday's home runs came on Hudson's slider, a pitch that opponents are hitting .190 against this season. He threw the most sliders (39 percent) he's thrown all year to an Astros lineup that pounces on the breaking pitch. Houston ranks first in MLB in expected batting average vs. sliders and second in expected slugging percentage vs. the pitch.
Hudson said he threw more sliders because he didn't want the Astros to hammer his four-seam fastball, which he threw only 10 times in 93 pitches.
"I had a better [slider] today, better command with it, too," Hudson said. "I felt like, American League team, comes in, maybe shows me what they were trying to do and hit my fastball and kind of cheat to it a little bit. That's why I tried to make my adjustment.
"I felt like all but the slider to Altuve I executed pretty well. Today was one of those days. Maybe I was a little too predictable at times. I felt like I had good execution, they just got to a few pitches."
Despite Hudson posting a 4.43 ERA over his four previous starts entering Sunday, the Cardinals' offense had helped him, as they'd won 11 of Hudson's previous 12 starts and scored 24 runs over his previous four outings.
That wasn't the case Sunday afternoon.
St. Louis left 11 runners on base. In the Cardinals' past two losses, they are 1-for-17 with runners in scoring position. In the third inning, they loaded the bases with one out, but they didn't plate any runs. In the fourth, they stranded two runners.
"You get pitched a little different," said Paul DeJong, who went 0-for-4, about hitting with runners in scoring position. "What has to happen is a change of mindset. Guys have to put the pressure back on the pitcher as opposed to themselves. In that case, you're a little bit more selective and hunting the middle of the zone. We've just got to get back to that simple approach -- putting the pressure on them, taking advantage of their mistakes."
The Cards' only two runs came on a pair of pinch-hits -- a double by Rangel Ravelo in the sixth and a homer by Dexter Fowler in the ninth.
After 17 straight days with a game coming out of the All-Star break, the Cardinals have a day off Monday before opening a three-game series vs. the Cubs at Busch Stadium on Tuesday. St. Louis and Chicago are tied atop the National League Central.
DeJong said he and his Cardinals teammates know and have talked about what playing well during the midweek series at a pivotal time in the season could do for them as they look to make the playoffs for the first time since 2015.
"I think it starts in two days, that first pitch on Tuesday, we need to have that edge and that fire because we know what it means," DeJong said. "We're not going to run from it, we're going to embrace it and understand what an opportunity it is to take it."