Hudson's growth on display during 9th victory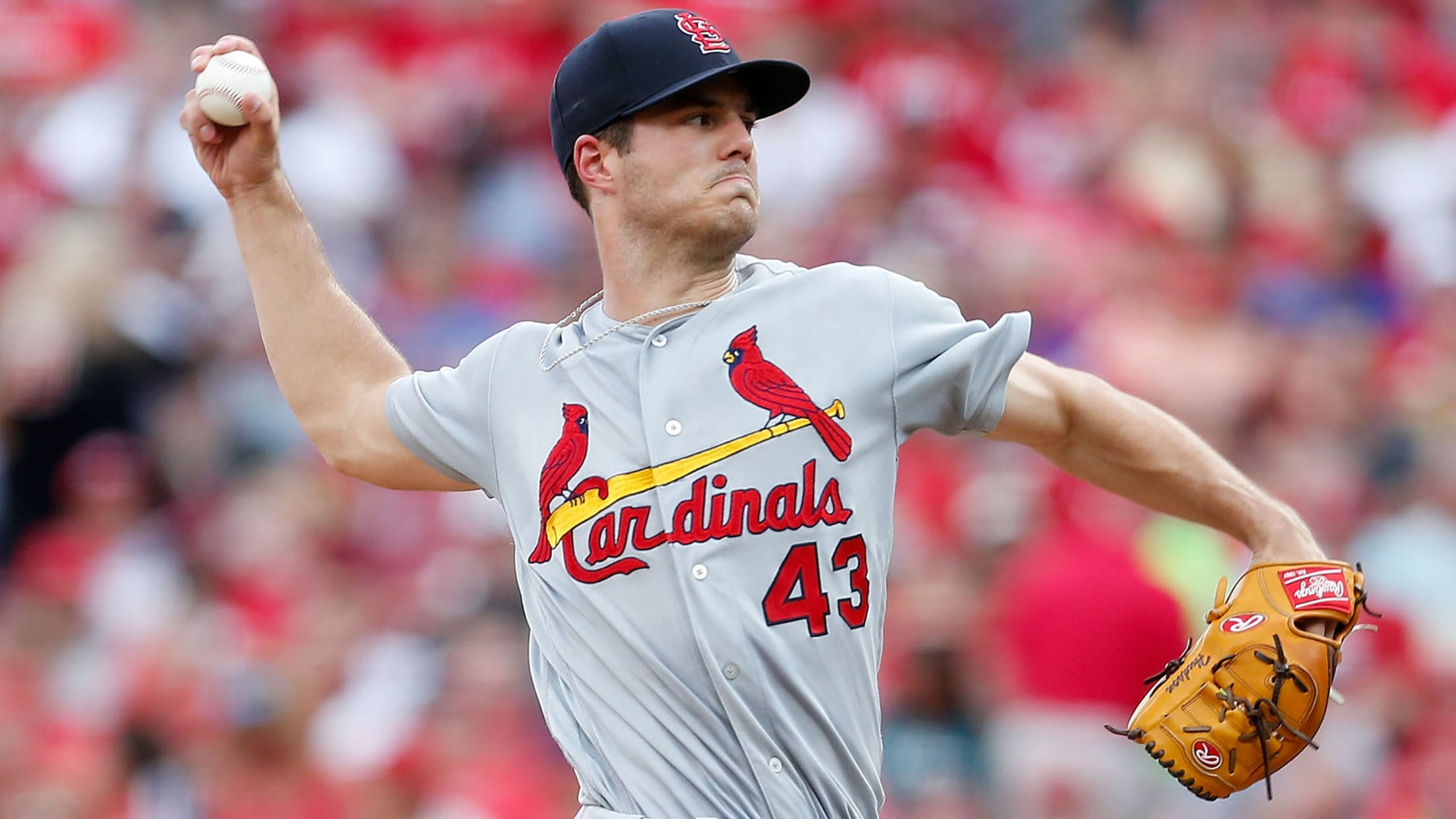 CINCINNATI -- With two runners on base and no outs for the Reds in the bottom of the second inning Thursday night, Cardinals pitching coach Mike Maddux walked to the mound and spoke with Dakota Hudson while the infielders huddled around. After talking, Maddux pumped Hudson's chest twice and walked
CINCINNATI -- With two runners on base and no outs for the Reds in the bottom of the second inning Thursday night, Cardinals pitching coach Mike Maddux walked to the mound and spoke with Dakota Hudson while the infielders huddled around.
After talking, Maddux pumped Hudson's chest twice and walked back to the dugout to let the pitcher work. Those runners wouldn't go anywhere; Hudson's second pitch after the visit was hit into a double play, and the third out came with a grounder to third base.
It was one of many times when Hudson pitched himself into and out of trouble in the Cardinals' win Thursday. In the third inning, he had given up two runs and had two runners on with one out. Hudson threw a fastball inside to strike out Scooter Gennett and got Phillip Ervin to fly out to end the inning.
And in the fifth, after the Cardinals had brought the game within one, Hudson shut down the Reds to end his outing.
"[In the third], it could have really hit the fan, but it didn't," Hudson said. "And to go out and get a shutdown inning was momentum changing."
Through five innings, Hudson remained steady. And manager Mike Shildt let the rookie right-hander work out his troubles to notch his ninth win of the season.
"It just tells me he trusts me," Hudson said. "He trusts me with the game, to get out there and compete. I don't feel like I've given anything away. Our infielders, outfielders, our team in general has a lot of confidence in our manager. It feels good."
If you ask Hudson if he could have found his way out of trouble back in April -- when his ERA was 5.62 at the end of the month -- he would tell you that he probably wouldn't have executed as well as he's done Thursday and over his past few starts. Maybe that third inning would have ballooned into four or five runs; maybe that fifth inning would have seen the Reds extend their lead.
"I've learned what I need to do a little bit better at the professional level," Hudson said. "The execution is what it came down to. You get out there, have a couple of tough games, then you got to turn around and still gotta figure out how to have success for a long period of time. If you have success one time, you know you can do it again. As it's gone along, and I've had success in a few more games, my confidence in that I can shut it down is higher."
With each start over the course of the past few months, Hudson's trust in himself, and the Cardinals' trust in him, has grown. His pitches and his mechanics have largely stayed the same, as he relies heavily on his sinker -- he leads the Major Leagues in ground-ball percentage (59.1 percent) -- and mixes in a slider, fastball, curveball and changeup.
After an exceptional May and June, Hudson's 3.57 ERA is the lowest of the four Cardinals starters who have pitched the majority of the season in the rotation (Daniel Ponce de Leon has a 2.49 ERA in five starts).
As the game has slowed down for Hudson, he's more comfortable adjusting in the game to hitters. He has a better feel of what's not working for him during a start and modifying it, rather than sticking with it and expecting a better result.
That allows him to work around traffic on the bases. He says the game isn't getting away from him anymore.
"I feel like I am getting better at the job I'm asked to do," Hudson said. "Sometimes you're a little bit nervous to try something new that may end up having more positive results, whether it's swing-and-miss or how you get a ground ball or weak fly ball or weak contact in general. But sometimes, you've got to go out of your comfort zone to get to where you can make your comfort zone better."