Bullpen meltdown sinks Cardinals in finale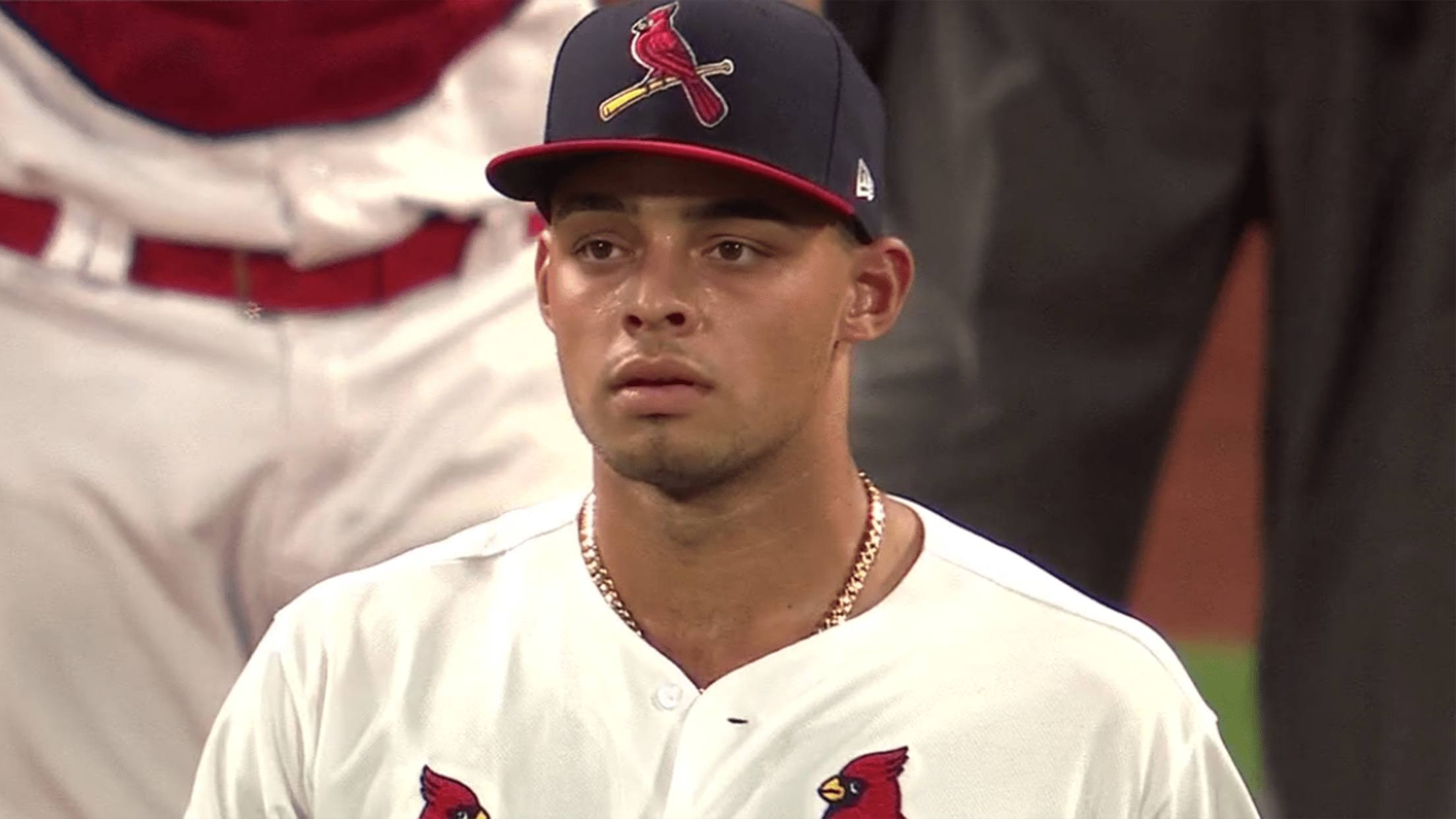 ST. LOUIS -- For eight innings on Sunday, the blueprint was just as the Cardinals would have drawn it up. Jack Flaherty, with six scoreless innings, notched a third consecutive quality start for the rotation. John Gant and Carlos Martínez carried that dominance deeper. And the offense, despite mustering only
ST. LOUIS -- For eight innings on Sunday, the blueprint was just as the Cardinals would have drawn it up.
Jack Flaherty, with six scoreless innings, notched a third consecutive quality start for the rotation. John Gant and Carlos Martínez carried that dominance deeper. And the offense, despite mustering only three hits, capitalized when it had the chance.
Then came the crash.
Pitching on back-to-back days for the first time since April, Jordan Hicks turned a three-run lead into a mess from which the Cardinals couldn't recover. The Braves scored three times in the ninth and again in the 10th to steal a 4-3 victory and any momentum the Cardinals had hoped to carry over from a stirring victory one night earlier.
"You hope to build off a night like last night," Andrew Miller said after being unable to bail Hicks out in the ninth. "We're just kind of in this rut and everybody is grinding. There's nothing more we want than to see that change. We want to see those victories. We want to play music in here and build off of that. I think we have to trust that it will come. This team is good enough. We all believe in it. It's just frustrating right now."
The loss extends this freefall of frustration, and drops the Cards back to .500 with a 7-16 record in May. Sunday's defeat was delivered with a gut punch, too, as the Cardinals had been 24-1 this season when leading after eight innings.
"They all sting," manager Mike Shildt said. "That one stings a little more than most. We just have to be able to figure out a way to bring it home."
The unraveling came fast and furious against Hicks, who, until this weekend, had spent the month waiting for a save opportunity. The team's first since April 30 came on Saturday, and Hicks answered the call with a scoreless inning. He said afterward that he "didn't really have my best stuff location-wise," though that wasn't so much the culprit a day later.
Freddie Freeman's leadoff double came after Hicks worked ahead, 0-2. Hicks threw a first-pitch strike to Josh Donaldson before he singled home a run, and he was ahead, 1-2, on Nick Markakis before walking him. Austin Riley's RBI single came on an 0-1 slider.
The quality of strikes just weren't good enough for Hicks, who failed to record an out for the second time in 92 career appearances.
"Veteran guys against 100-plus is kind of what you need," said Freeman, who saw three pitches over 101 mph during his at-bat. "We're not trying to do too much. We're just trying to get a good pitch to hit. He left us a couple good pitches to hit."
Miller and John Brebbia minimized the damage behind the Cardinals' young closer, but not before the Braves tacked on one more to tie the game.
An inning later, lefty Tyler Webb walked in the winning run.
That the implosion started with Hicks, however, should give the Cardinals pause, as well as a reference point to consider as they map out appropriate workload.
One of the byproducts of the Cardinals' month-long skid is that it has left Hicks with little to do but wait and watch. After posting a 2.13 ERA while pitching in 13 of the team's first 28 games, Hicks went 26 days before his next save opportunity.
That left the Cardinals tiptoeing through the month trying to find enough work to keep Hicks fresh without compromising him for potential usage ahead. That's resulted in irregular work.
"It's a little tough just not being able to go out there every other day to get your normal reps," Hicks said. "I feel like I was really consistent before. I'm getting back to it. I think live game reps is the best way to learn and get better and stay consistent."
Three times this month, including on Saturday, Hicks was pitching on at least five days' rest. During one stretch, he threw four pitches over an eight-day span.
"Like [pitching coach Mike Maddux] says, 'It's going to either be a drought or a flood,'" Shildt noted. "The flood is coming. So, I don't want to just throw innings on Jordan."
Of course, more consistent work for the closer won't have to be manufactured if the Cardinals can course correct in the win column. They remain winless in their last seven series and in risk of becoming the first Cards team since 1903 to finish May without consecutive wins.
They have four games remaining this month.
"Every day is a new day," Flaherty said. "We were 1-0 yesterday. We went 0-1 today. The more times we can be 1-0, the better off we're going to be at the end of the season. We've been 0-1 a lot this month. Our record right now is our record. But it's not going to be our record at the end of the season."
Jenifer Langosch is a senior content manager at MLB.com. She previously covered the Pirates (2007-11) and Cardinals (2012-19). Follow her on Twitter.