Gregerson rejoins Cards' 'pen; O'Neill optioned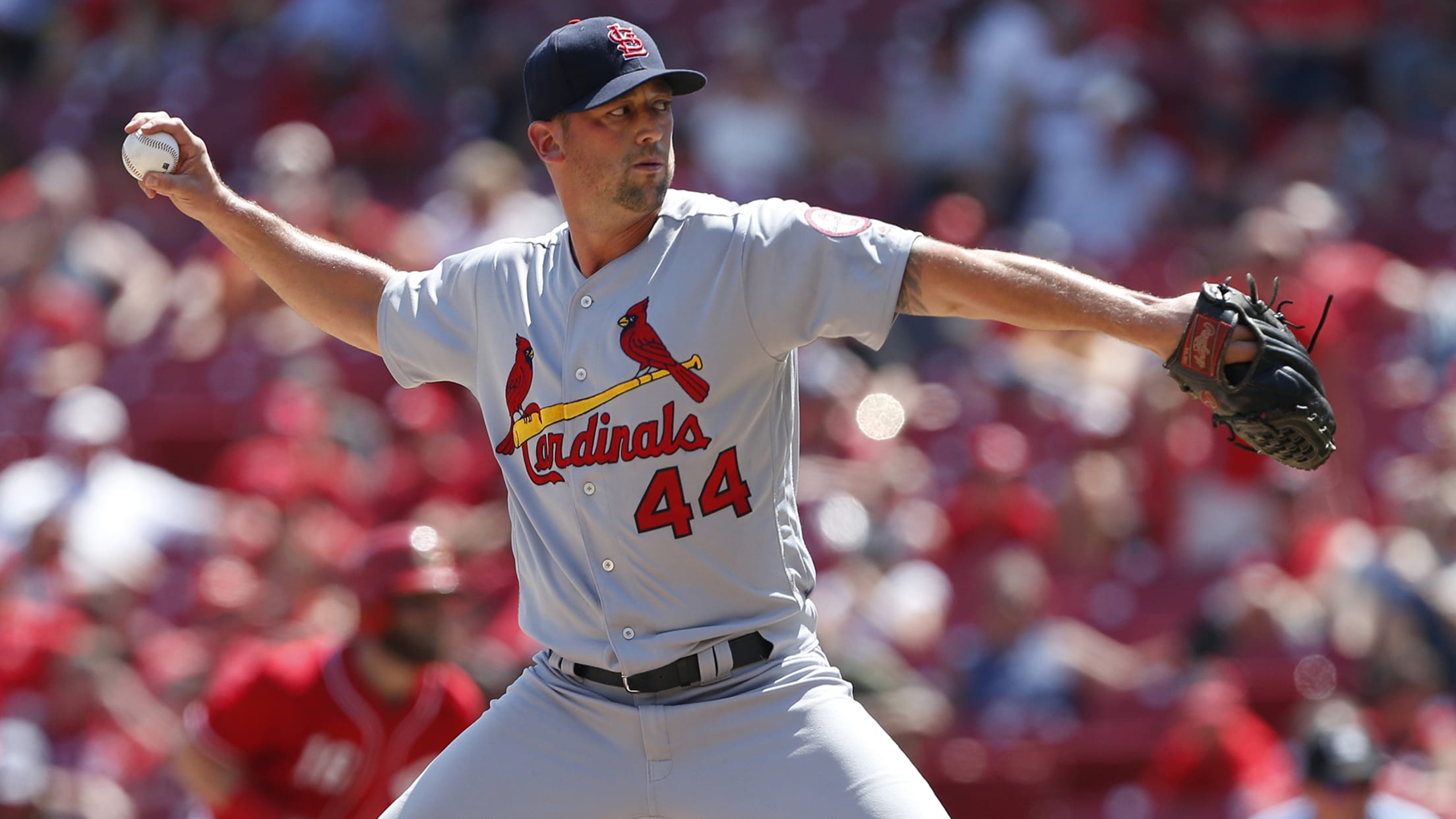 CHICAGO -- In order to create roster space for reliever Luke Gregerson to return from the 10-day injured list on Saturday, the Cardinals chose not to subtract from their bullpen but to reduce their bench to four. St. Louis did so by optioning outfielder Tyler O'Neill to Triple-A Memphis, where
CHICAGO -- In order to create roster space for reliever Luke Gregerson to return from the 10-day injured list on Saturday, the Cardinals chose not to subtract from their bullpen but to reduce their bench to four.
St. Louis did so by optioning outfielder Tyler O'Neill to Triple-A Memphis, where he'll have an opportunity to accrue more regular at-bats. He'll play all across the outfield, including in center, manager Mike Shildt said. Since coming back from injury on April 26, O'Neill had made one start and recorded 10 at-bats.
"Tough decision," Shildt said. "We just basically told him [he drew] the short straw. He's a guy who has done what he's needed to do and taken good at-bats off the bench. It made sense for him to go back and get some more consistent at-bats and stay sharp."
The move was also influenced by the Cardinals' desire to keep Giovanny Gallegos in their big league bullpen. Had Gallegos not pitched as well as he has since rejoining the team on April 16, he likely would have been the one sent out.
Gregerson will be eased back into action as he returns to a Major League mound for the first time since last July. Limited to 17 appearances in 2018 due to a series of injuries, Gregerson likely won't appear in any high-leverage situations until after he demonstrates that he is ready for this level of competition again.
"We'll get him out there in a spot that makes sense for him to get his feet wet a little bit," Shildt said. "He's a veteran guy, so I'm not worried about the moment itself. Just worried about getting him out there and seeing what it looks like and getting his feet under him a little bit in competition. But he's had his rehab, he's ready to go. The spot will present itself."
Gregerson, 34, spent the past month preparing for the season with 11 Minor League rehab appearances for a right shoulder impingement. That assignment, by rule, had to end Friday. The Cardinals then had 48 hours to make a corresponding move with the veteran right-hander.
Gregerson allowed two runs on seven hits while striking out 10 across three Minor League levels. He never pitched more than an inning at a time, which is indicative of how the Cardinals intend to use him moving forward.
Minor matters
• The Cardinals named outfielder Justin Toerner and right-hander Johan Oviedo the organization's Minor League Player and Pitcher of the Month for April. Both players are currently on the Class A Advanced Palm Beach roster.
Oviedo finished the month 5-0 in six games (five starts) and struck out 35 in 33 2/3 innings. He posted a 1.60 ERA. Toerner hit safely in 17 of his 21 April games and finished the month with a .394 batting average and .531 on-base percentage.
• Triple-A Memphis tied a pair of franchise records in its 17-2 victory over Nashville on Friday, matching a club record with 24 hits and tying another with 10 hits in an inning. The latter came during a nine-run second during which the Redbirds sent 10 batters to the plate.
Every batter in Memphis' lineup finished with at least one hit. Lane Thomas had four, including two doubles, and Edmundo Sosa drove in five.
Jenifer Langosch is a senior content manager at MLB.com. She previously covered the Pirates (2007-11) and Cardinals (2012-19). Follow her on Twitter.