These 5 NL Central players are All-Star sleepers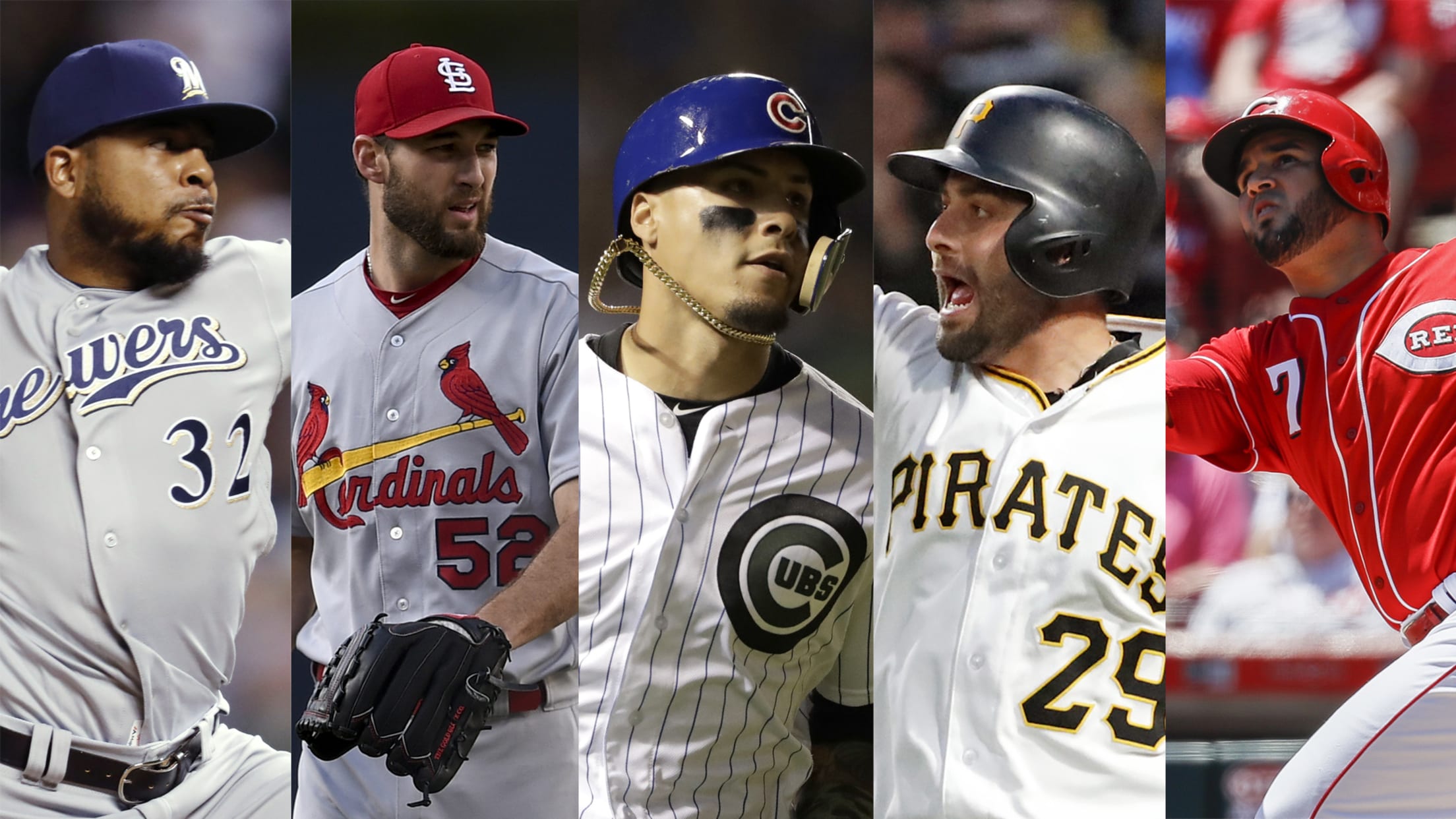 Scooter Gennett might have been a good under-the-radar All-Star candidate entering the season. Not now. Everything Gennett is doing now is very much on baseball's radar.So, we'll look elsewhere for our list of the National League Central's non-obvious candidates for the 89th All-Star Game, for which online balloting began last
Scooter Gennett might have been a good under-the-radar All-Star candidate entering the season. Not now. Everything Gennett is doing now is very much on baseball's radar.
So, we'll look elsewhere for our list of the National League Central's non-obvious candidates for the 89th All-Star Game, for which online balloting began last week to determine the starting position players. You won't find Lorenzo Cain, Kristopher Bryant or Joey Votto here, and you won't find Gennett, waived by the Brewers during Spring Training in 2017 only to find smashing success with the Reds.
• VOTE: 2018 Camping World MLB All-Star Ballot
"I can't say it's totally surprising, because the guy's always been a hitter," said Brewers assistant hitting coach Jason Lane, the man credited by Gennett for suggesting a mechanical adjustment that powered recent results. "Any time anyone has gone through some adversity and then had some success or pulled himself out of it, that's a great story.
"It's great for other guys who go through the same thing, because it shows if you keep grinding, things can click. Things can turn around in a hurry. He's shown that."
So, Gennett is disqualified, but here are some others in the National League Central making an All-Star case below baseball's national radar:
Brewers: Jeremy Jeffress
The case for him: Josh Hader is the most well-documented reliever in baseball this season, but Jeffress is just as valuable, if RE24 is your thing. That's a variation of win expectancy that takes into account the context of a player's contributions and is particularly useful for valuating relief pitchers. Jeffress excels in that stat despite often pitching in the middle innings because of his knack this season for escaping tight spots. Before a pair of inherited runners scored in Wednesday's 3-1 loss to the Indians, Jeffress had stranded 18 of 20. If standard starts are more your style, Jeffress is also strong there with a 0.59 ERA and 0.82 WHIP.
"He's my catching partner, so he and I talk every day. His mentality is, 'I'm the best out there,'" Hader said. "He attacks every guy he faces with his best stuff. That's what I've learned from him. You have to know you're the best out there."
Cardinals: Michael Wacha
The case for him: The Cardinals' top All-Star candidates are all pitchers, with Wacha leading a field that also includes bullpen savior Bud Norris and flame-throwing rookie Jordan Hicks. Wacha, a 2015 All-Star in his first full Major League season, gets the nod for leading a starting staff that has missed injured ace Carlos Martinez. Wacha is 7-1 with a 2.41 ERA through Sunday's near-no-hitter of the Pirates.
"He's our horse right now," Cardinals catcher Francisco Pena said.
Cubs: Javier Baez
The case for him: There's no such thing as an under-the-radar Cub, and no one has ever accused Baez of being that, especially in a week in which he stole home one day and tumbled into the stands to catch a foul ball a few days later. But despite the slew of players the Cubs have sent to the Midsummer Classic in recent seasons, Baez has never participated, and that should change this year. Bryant is the Cubs' most obvious All-Star, but Baez is on track for career highs in home runs, OPS, wOBA and wRC+. The knock is that he doesn't walk, but no one tunes into the All-Star Game to watch hitters work walks.
"His whole game is spectacular and as he matures as a hitter, I have no idea what he'll do, because he is one of the most exciting players in the game right now," Cubs manager Joe Maddon said.
Pirates: Francisco Cervelli
The case for him: This one is obvious and under-the-radar all at once. Obviously, Cervelli is an All-Star for the first time in a career that spans 11 Major League seasons. But do fans outside of Pittsburgh recognize how good this former backup catcher has become? Among big league catchers with at least 100 plate appearances, Cervelli leads the way with a .392 wOBA, a 152 wRC+, 2.2 fWAR, and a .923 OPS while hitting .277 with eight home runs. The Dodgers' Yasmani Grandal is the only NL catcher with more home runs. Yadier Molina and Buster Posey have had a lock on All-Star Game duties for years, but Cervelli deserves a shot after overhauling his workout routine and diet over the winter.
"I try to put the right gas in my car. I am a Ferrari," Cervelli said in Spring Training, "so I want to treat my car the right way."
Reds: Eugenio Suarez
The case for him: Gennett has all the helium, and Joey Votto is Joey Votto. Suarez, meanwhile, is playing a position headlined by All-Star Game mainstays Bryant and Nolan Arenado. But Suarez, who signed a seven-year, $66 million contract during Spring Training, has quietly been one of the NL's best third basemen despite his missing 16 games this season with a fractured right thumb. He leads the pack in wRC+ -- an effective stat to measure his production since it adjusts for the hitter-friendliness of Great American Ball Park. Only Arenado has a higher OPS, and Suarez entered Wednesday leading all NL hitters in slugging percentage.
"He's been really clutch for us," Reds manager Jim Riggleman said. "We just keep running him out there. He's a heck of a player."