Cards put on power display in Memphis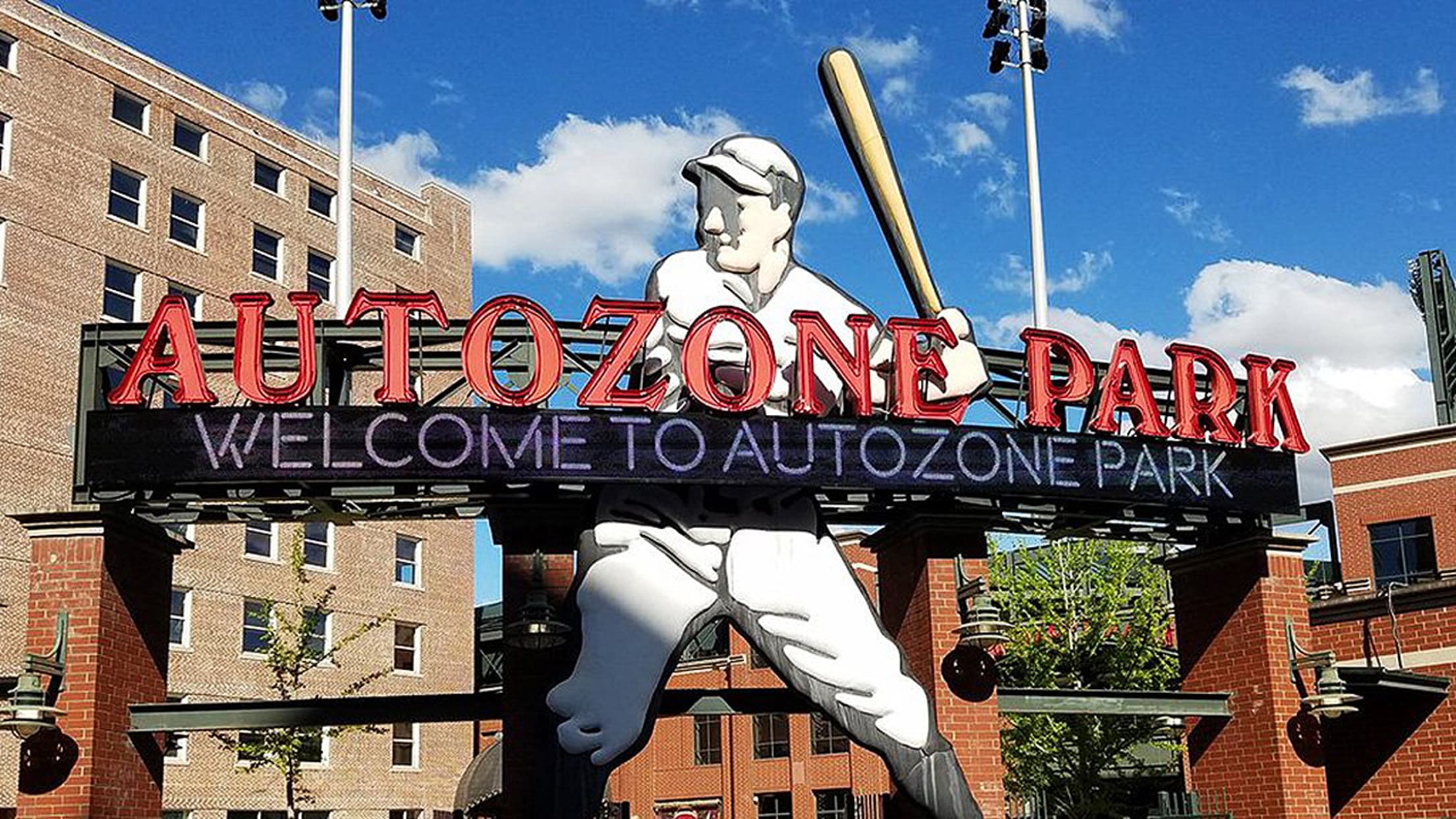 The Cardinals made a one-day stop in Memphis to play their Triple-A affiliate. (St. Louis Cardinals)
MEMPHIS, Tenn. -- The Cardinals' starters stuck around long enough to keep a sellout crowd of 10,220 more than happy they made the investment to see the big club, hitting four homers in a rout of the hometown Memphis Redbirds, 9-3, Thursday night at AutoZone Park.Jhonny Peralta got the party
MEMPHIS, Tenn. -- The Cardinals' starters stuck around long enough to keep a sellout crowd of 10,220 more than happy they made the investment to see the big club, hitting four homers in a rout of the hometown Memphis Redbirds, 9-3, Thursday night at AutoZone Park.
Jhonny Peralta got the party started with his first homer of the spring, a three-run shot off Redbirds starter Chris Ellis. Yadier Molina, who reportedly is hopeful about finalizing a three-year contract extension with the club, made it back-to-back with his second homer since returning from the World Baseball Classic.
Aledmys Diaz hit a two-run shot off Ellis in the second inning and Jedd Gyorko added a solo blast in the third off Mike Mayers, giving the Cardinals an 8-0 lead.
The Cardinals turned to their bullpen for the pitching side of things after deciding to keep Lance Lynn in Florida to make his final tuneup. Starter Jonathan Broxton and the next five Cardinals relievers allowed two hits and an unearned run until the eighth, when Blake Drake and Alex Mejia hit back-to-back homers for the Redbirds off Josh Lucas.
You look 😍 tonight, @DowntownMemphis.@Cardinals #BattleOfTheBirds pic.twitter.com/roNay4D1oT

— Memphis Redbirds (@memphisredbirds) March 31, 2017
Harrison Bader, Paul DeJong and Chad Huffman started the game with Memphis, then finished the game in the St. Louis lineup.
"We got our work done in Florida, and this game is for the fans," manager Mike Matheny said before the game.
"It's great to come here to a park like this and let our guys connect with the fans in Memphis, sign some autographs on a perfect night for baseball."
The Cardinals are 6-2-1 against the Redbirds at AutoZone Park, outscoring Memphis 17-4 over the past two games.
Familiar face in a new suit
It was a bit of an odd feeling for Mike Shildt coming to AutoZone Park. After managing the Redbirds the past two years, he is now the Cardinals' quality control coach and will soon experience his first Opening Day in a big league uniform.
"I've been with the [Cardinals] at the end of seasons, and that was great," said Shildt. "But for me, this is a totally new experience."
GM John Mozeliak said Shildt has an important role.
"[It's] to shore up all the little details you need to play attention to in this game, and he's really thrown himself into it," said Mozeliak.
Worth noting
• Before the game, it was announced that relievers Tyler Lyons (knee), John Gant (groin) and Trevor Rosenthal (lat strain) are headed to the disabled list, along with Alex Reyes, who will miss the season after Tommy John elbow surgery.
"If this were August or September, we might have dealt with [Rosenthal] differently, but we want him pitching then," said Mozeliak. "We feel this is something that isn't serious and that he can manage, and why take chances now?"
Mozeliak added that he expects Lyons and Gant will be able to begin rehab assignments with Memphis when the Redbirds' season begins next Thursday in New Orleans.
• OF Randal Grichuk, who took a pitch off his hand in Wednesday's Grapefruit finale, was not in the lineup Thursday. He hopes to return soon.
• The Cardinals close out their exhibition schedule Friday with a 5:05 p.m. CT game with the Double-A Springfield Cardinals at Hammons Field in Springfield, Mo. Mike Leake, 3-1 in Grapefruit League play, will get his final tuneup, while Springfield will start Jack Flaherty in the debut game for manager Johnny Rodriguez.
Pete Wickham is a contributor to MLB.com.