Holland helps Giants with healthy kids event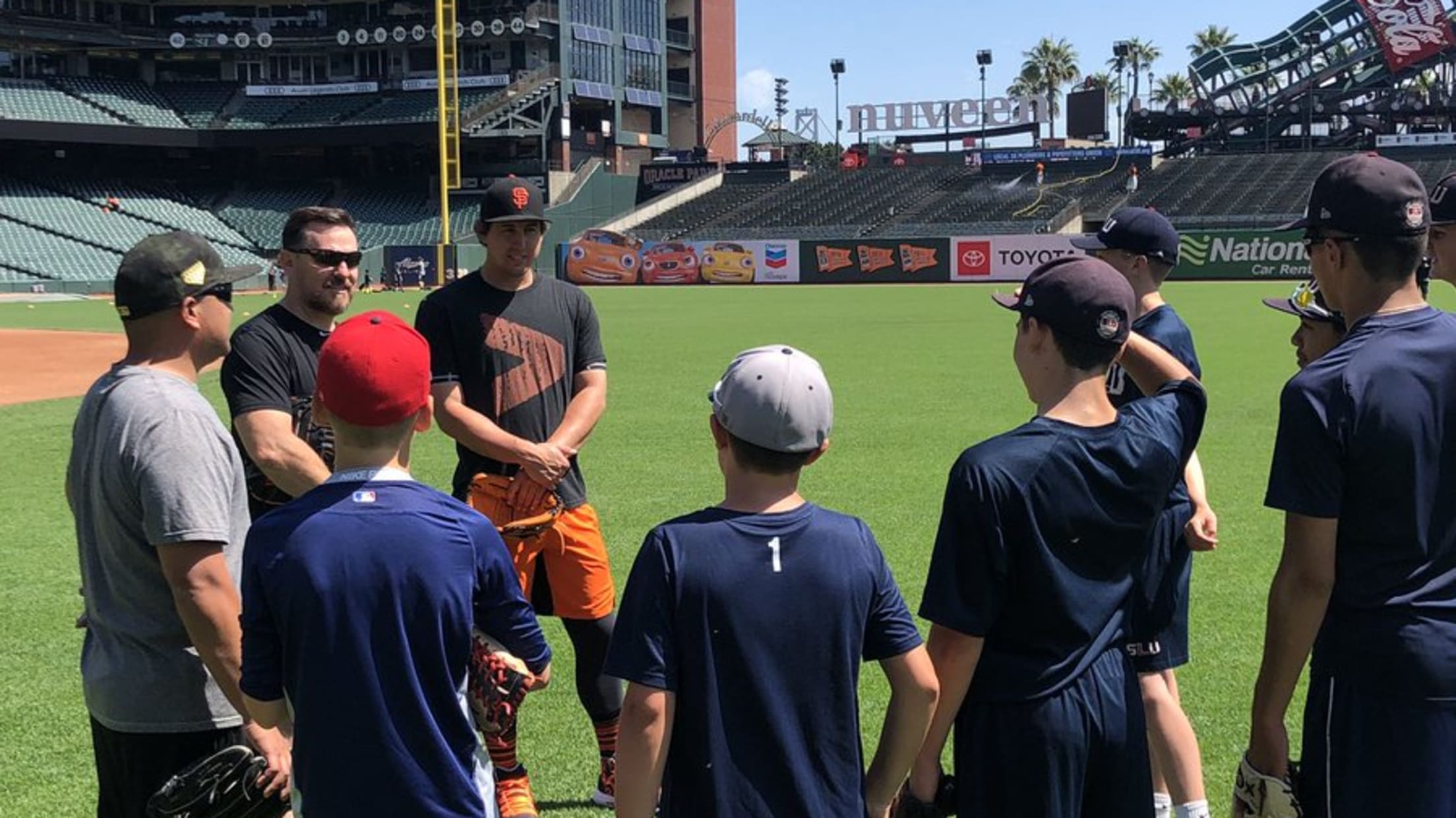 SAN FRANCISCO -- The Giants hosted a 2019 National PLAY campaign event Wednesday at Oracle Park to help educate approximately 70 local ballplayers about the importance of living a healthy and active lifestyle. Left-hander Derek Holland and members of the Giants' athletic training staff interacted with the participants throughout the
SAN FRANCISCO -- The Giants hosted a 2019 National PLAY campaign event Wednesday at Oracle Park to help educate approximately 70 local ballplayers about the importance of living a healthy and active lifestyle.
Left-hander Derek Holland and members of the Giants' athletic training staff interacted with the participants throughout the morning and led them in various exercises around the ballpark. Holland addressed the kids at the end, encouraging them to remain committed to baseball and other athletic activities and avoid performance-enhancing drugs.
Today @Dutch_Oven45 and the @SFGiants hosted the 2019 PLAY campaign to educate local youth about healthy living and the importance of activity. @TheTHF / @HenrySchein pic.twitter.com/x8AFopTbJG

— PBATS (@PBATS) June 12, 2019
"Just being around the kids and trying to inspire more kids to be out playing baseball or activities outside, I think that's the big thing," Holland said. "To have the opportunity to continue doing that means a lot to me. You just try to inspire kids and keep them away from making these bad decisions."
Holland is an advisory board member for the Taylor Hooton Foundation, which aims to educate youth athletes about the dangers of anabolic steroids and other performance-enhancing substances.
This morning, the 2019 National PLAY Campaign made a stop at @OracleParkSF to promote the importance of children living a healthy & active lifestyle. Thanks to Derek Holland & our Athletic Training staff for spending the morning with these young ballplayers. ⚾️💪#SFGiants pic.twitter.com/uDu7SHwx8t

— San Francisco Giants (@SFGiants) June 12, 2019
Created in 2004 by the Professional Baseball Athletic Trainers Society, the PLAY (Promoting a Lifetime of Activity for Youth) campaign was formed to raise awareness about childhood health issues and disability inclusion in the United States.
Maria Guardado covers the Giants for MLB.com. She previously covered the Angels from 2017-18. Follow her on Twitter.