Injuries & Moves: Crawford to IL; Giants call up Yermín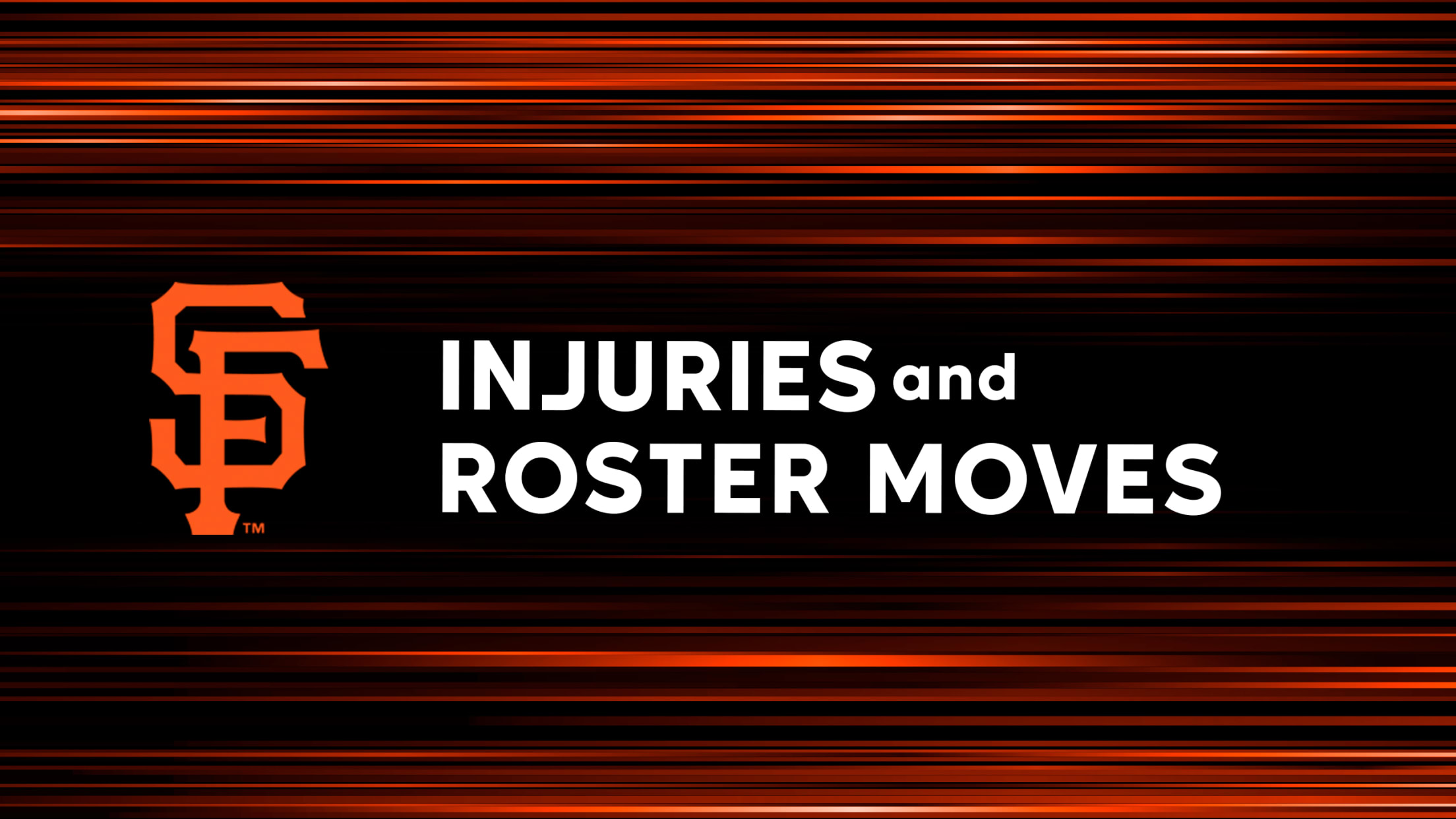 Keep track of the Giants' recent transactions and injury updates throughout the season.
Crawford (quad) exits early in loss to Rox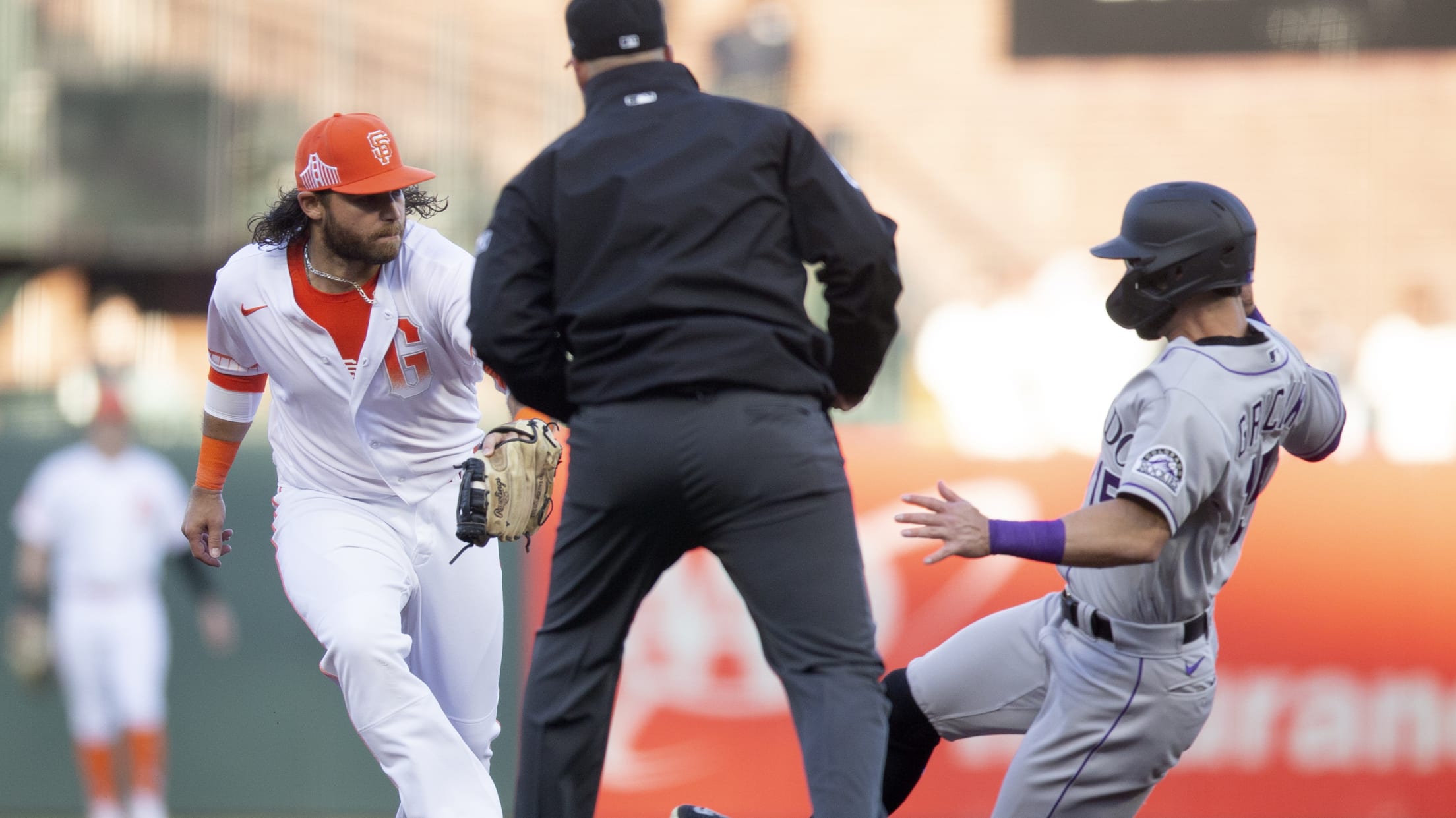 SAN FRANCISCO -- The Giants had been hoping to get Brandon Belt back from the injured list on Tuesday, but the veteran first baseman is expected to miss at least a few more days as he continues to work his way back from a right knee injury. Later in the
Yaz relieved to rejoin Giants off COVID-19 IL
'Feeling helpless is the worst feeling in that situation,' outfielder says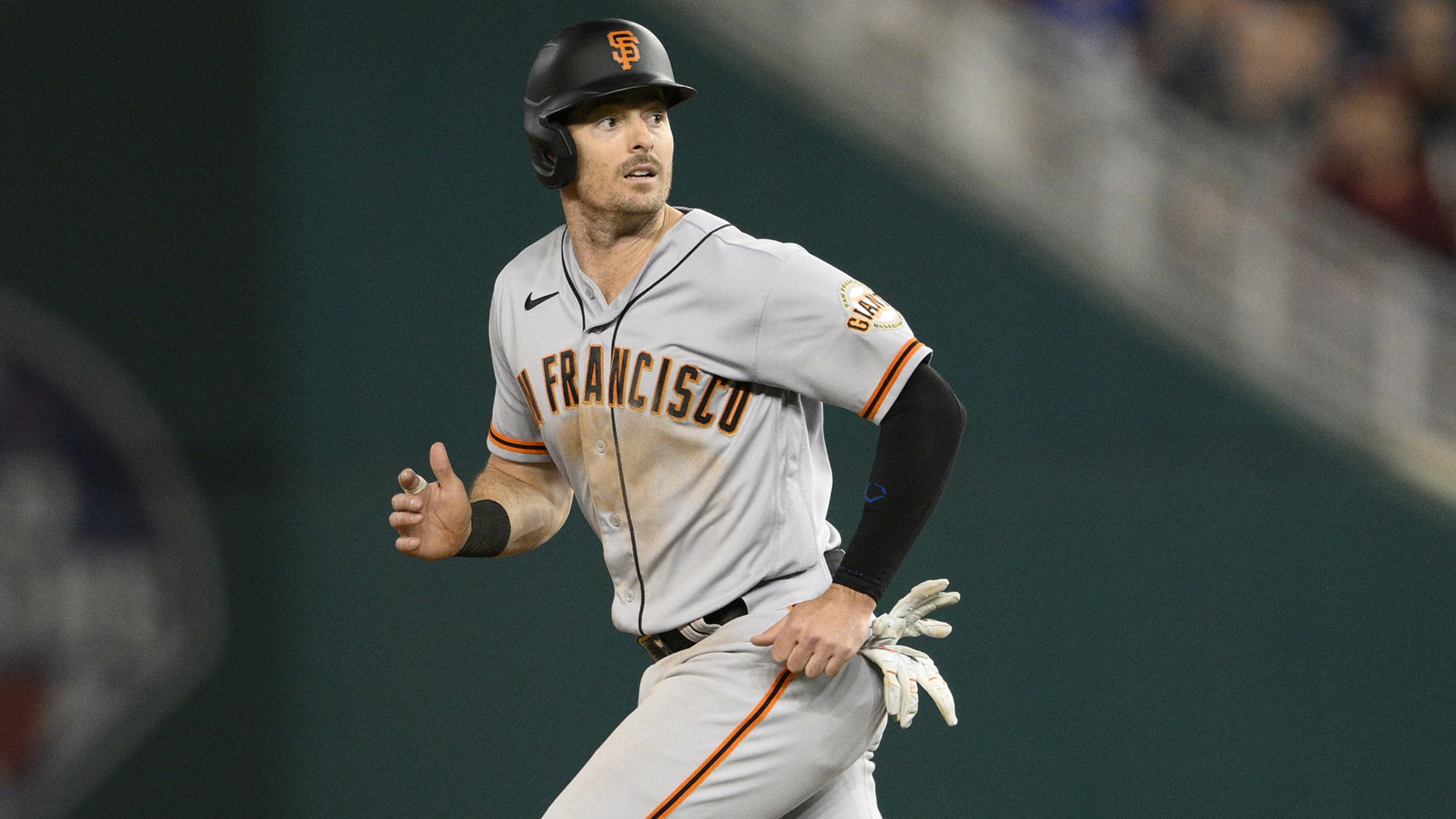 LOS ANGELES – Ten days after testing positive for COVID-19, Mike Yastrzemski was cleared to rejoin the Giants, starting in center field and batting sixth in Wednesday night's series finale against the Dodgers at Dodger Stadium. Yastrzemski, sporting a fresh mustache in honor of Mustache May, returned to the lineup
'This one hurts': Duggar joins SF's injured ranks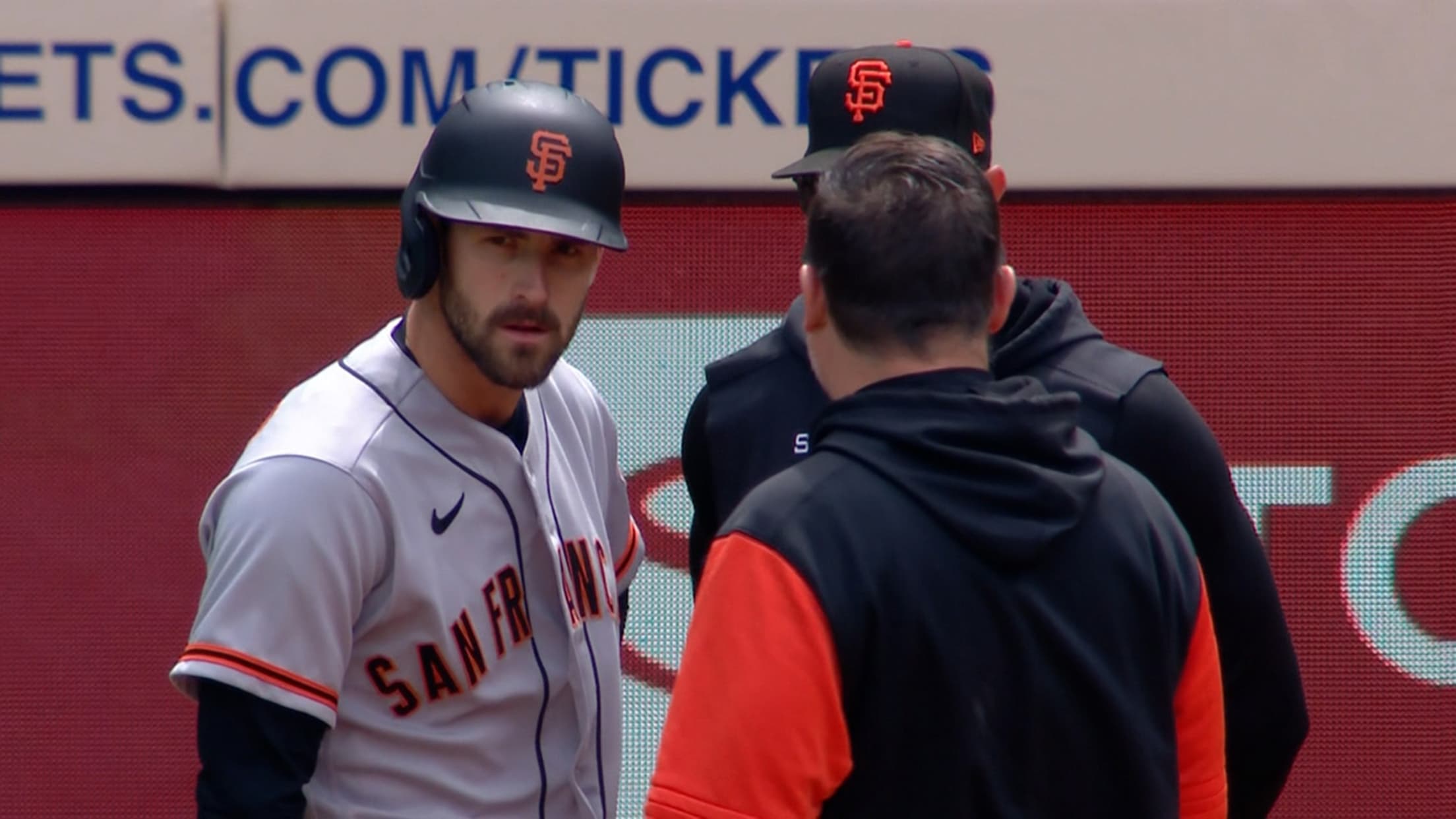 NEW YORK -- The banged-up Giants took another hit on Thursday afternoon, with center fielder Steven Duggar departing with a left oblique injury in the second inning of the club's 6-2 loss to the Mets at Citi Field.
Adductor strain lands Cobb on 10-day IL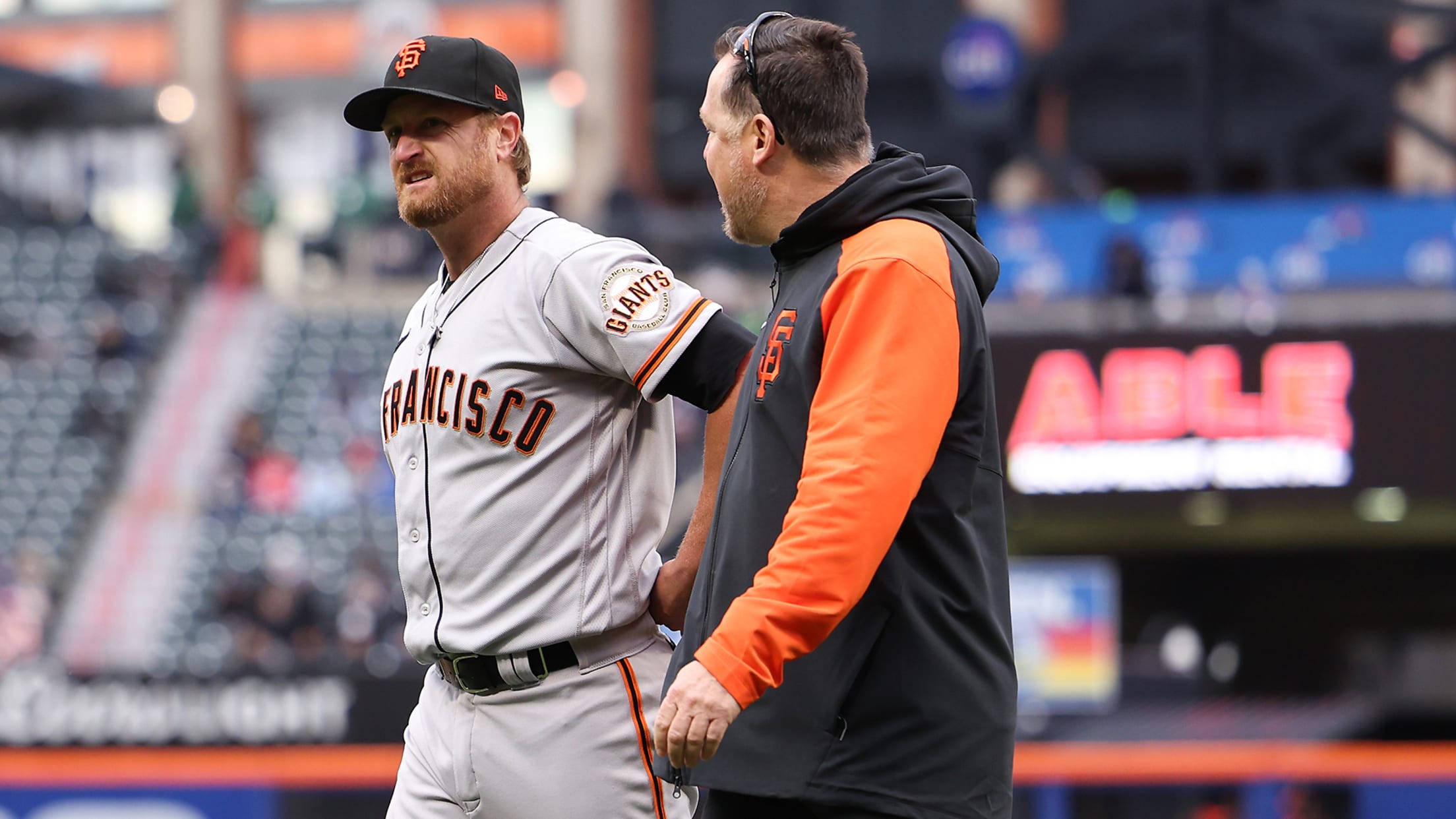 NEW YORK -- The Giants' rotation took a blow following their 5-4 walk-off loss to the Mets in Game 1 of Tuesday's doubleheader at Citi Field. Right-hander Alex Cobb was placed on the 10-day injured list after suffering a right adductor strain in the fifth inning of his second start
La Stella gets first Cactus hacks; Rodón sharp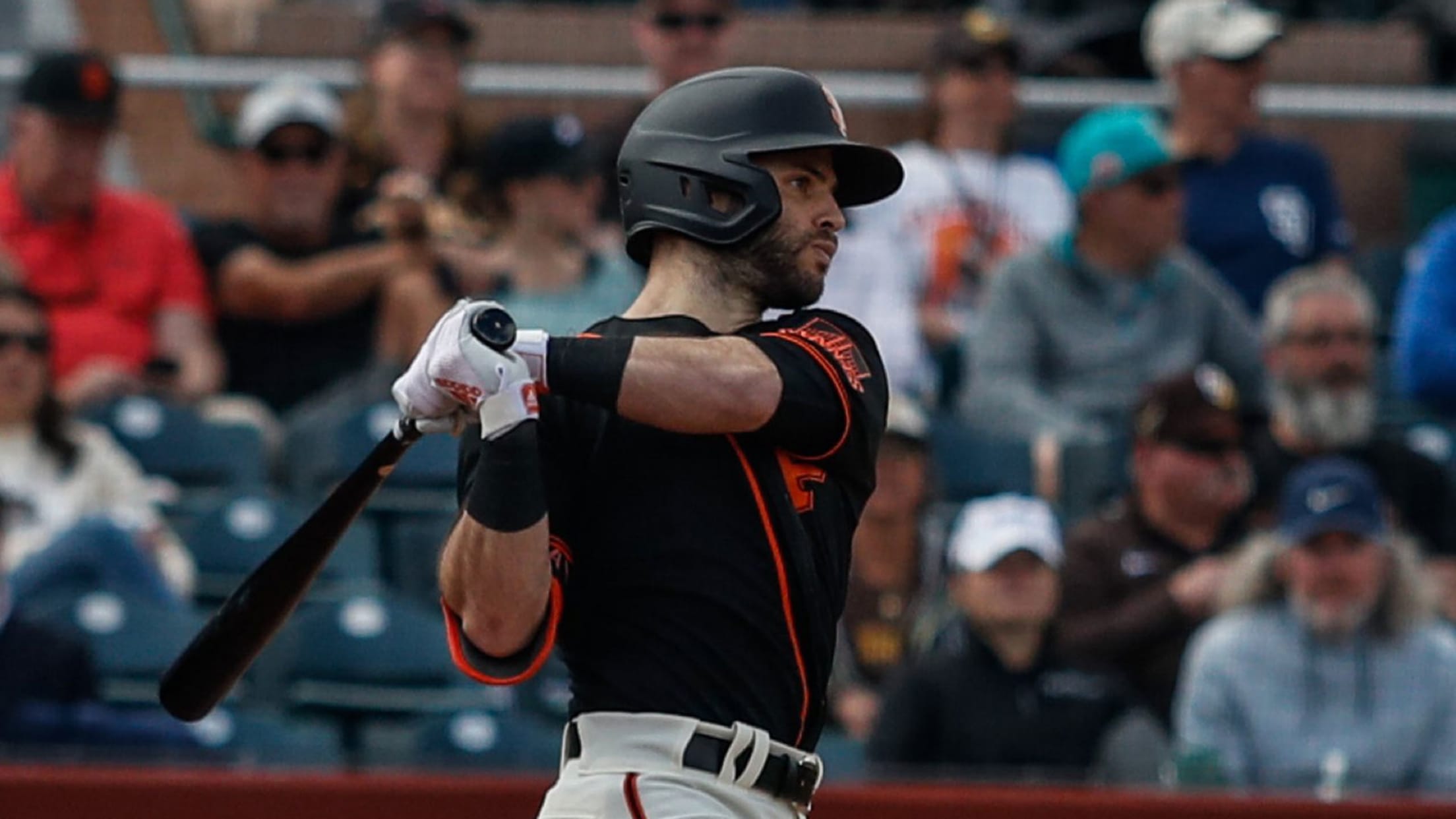 SCOTTSDALE, Ariz. -- Tommy La Stella enjoyed a short but productive 2022 Cactus League debut on Tuesday afternoon. La Stella, who is working his way back from offseason left Achilles surgery, went 1-for-2 with a bases-clearing double and a walk while serving as the Giants' designated hitter in an 11-6
Giants roll with punches with Wade, Longoria sidelined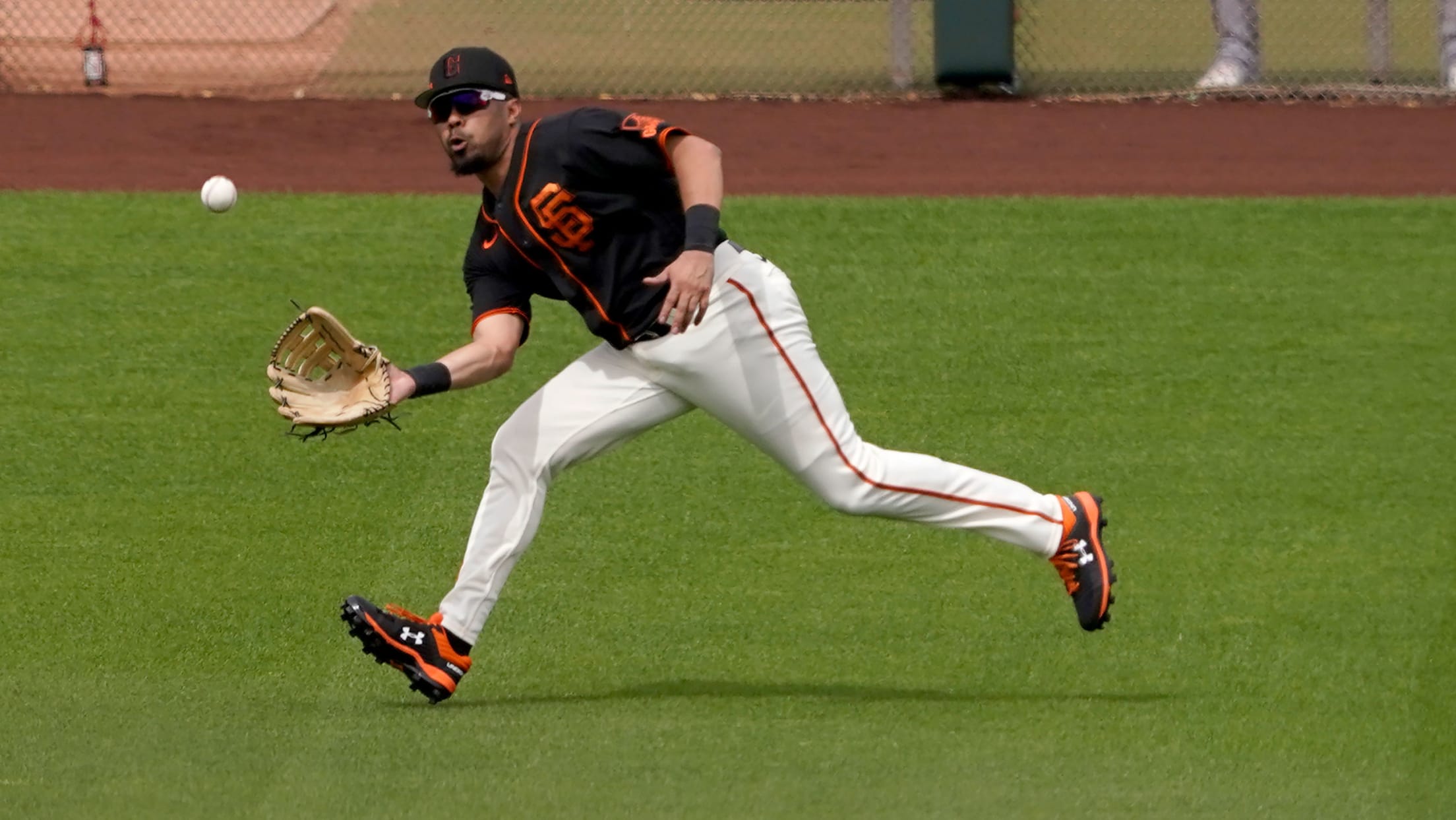 SCOTTSDALE, Ariz. -- One day after learning they'd be without third baseman Evan Longoria on Opening Day, the Giants absorbed another significant blow. Outfielder LaMonte Wade Jr. underwent an MRI exam on Monday that revealed inflammation and bone bruising in his left knee. He will rest for 10 days before
Finger surgery to sideline Longoria for OD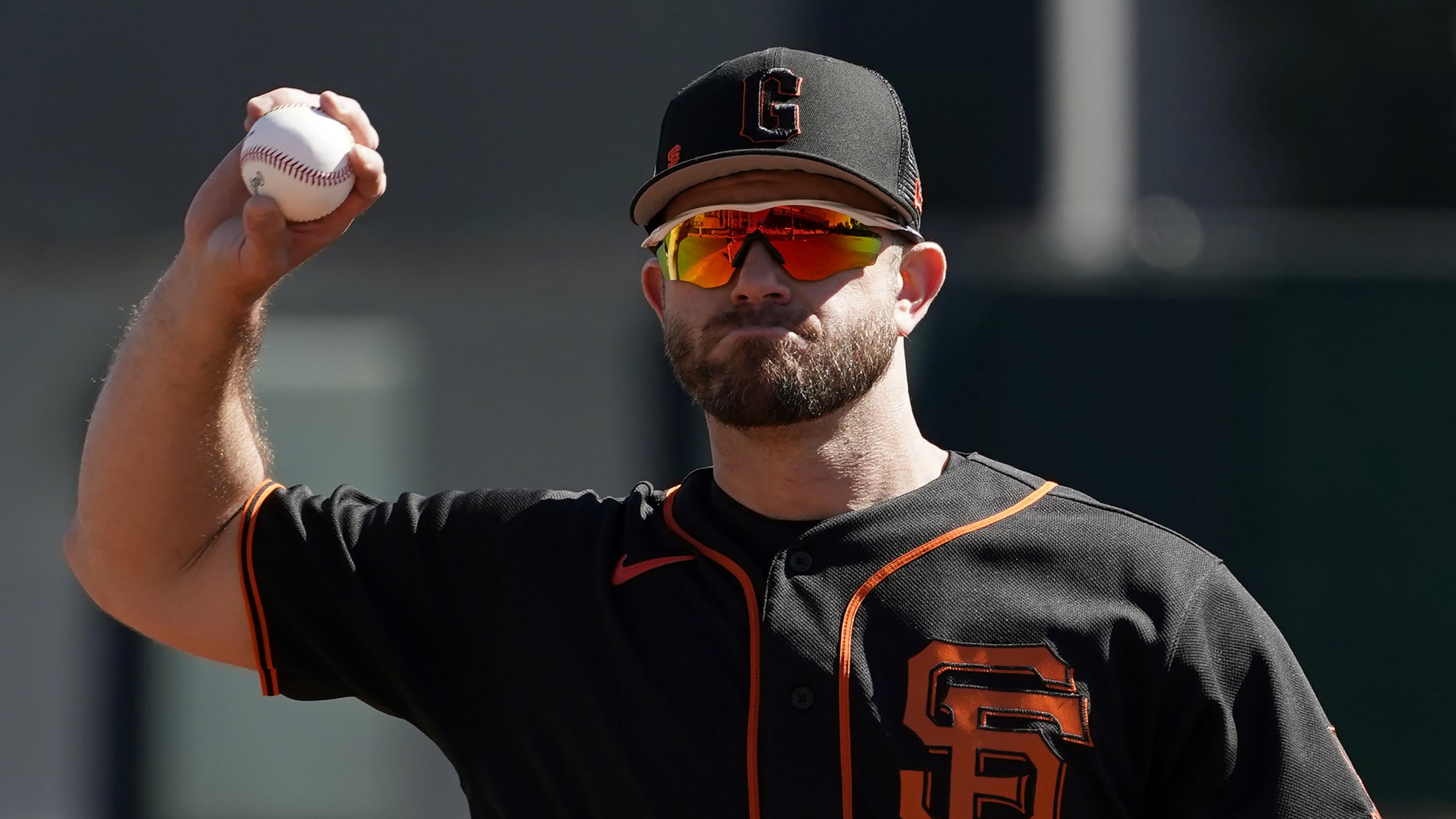 SCOTTSDALE, Ariz. -- The Giants will be without their starting third baseman on Opening Day, as the club announced that Evan Longoria will undergo surgery in Los Angeles on Tuesday to repair a ligament in his right index finger. Longoria's prognosis will be determined after the procedure, which will be
Giants not ruling out La Stella for opener
Belt being slowed by right knee; Wood sharp in 2nd spring outing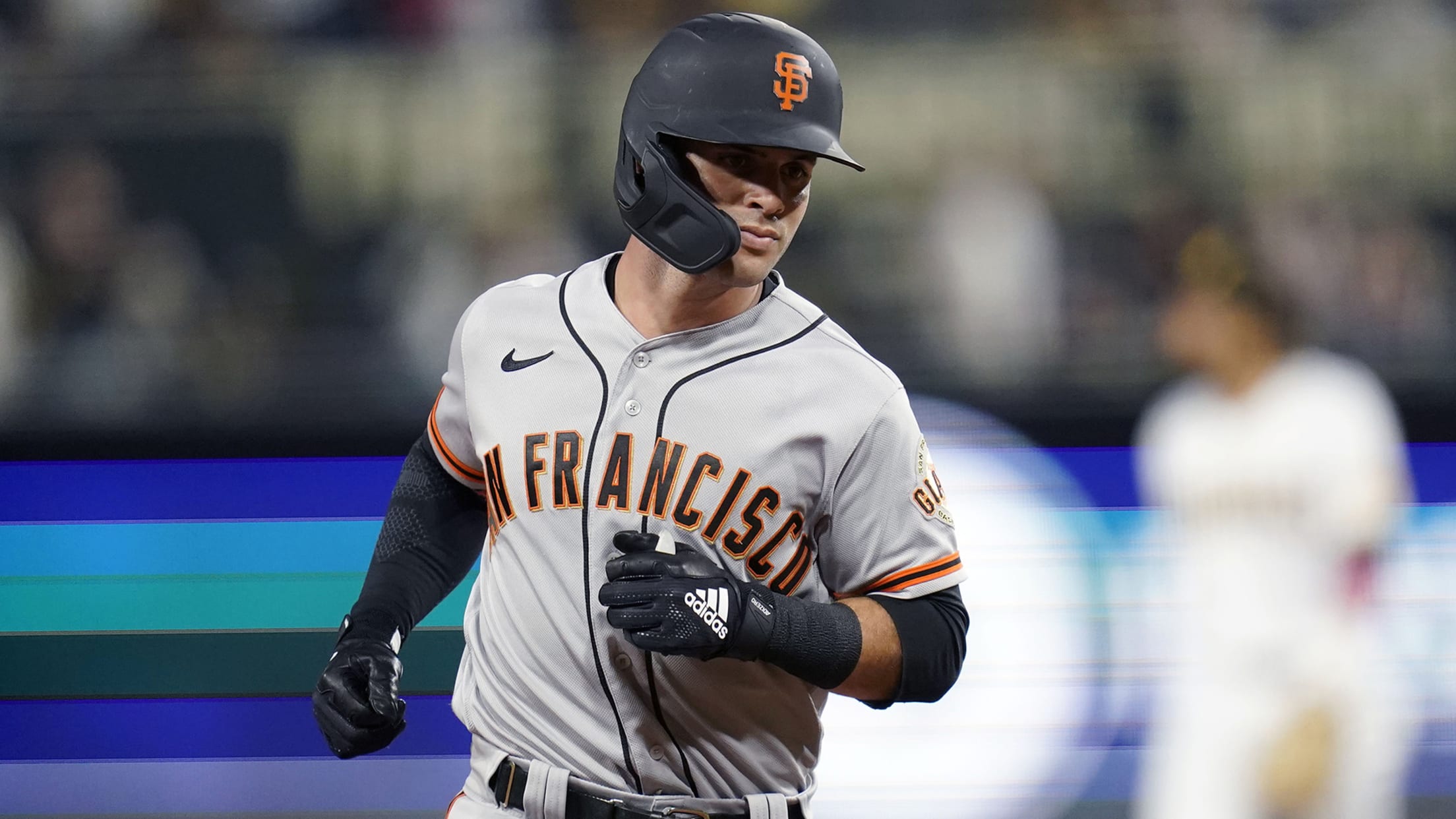 SCOTTSDALE, Ariz. -- Tommy La Stella has yet to appear in a Cactus League game as he continues his recovery from offseason left Achilles surgery, but he's far enough along in his rehab that the Giants haven't ruled out the possibility that he could be ready for Opening Day on
Notes: Cueto to 'pen; Wild Card contingency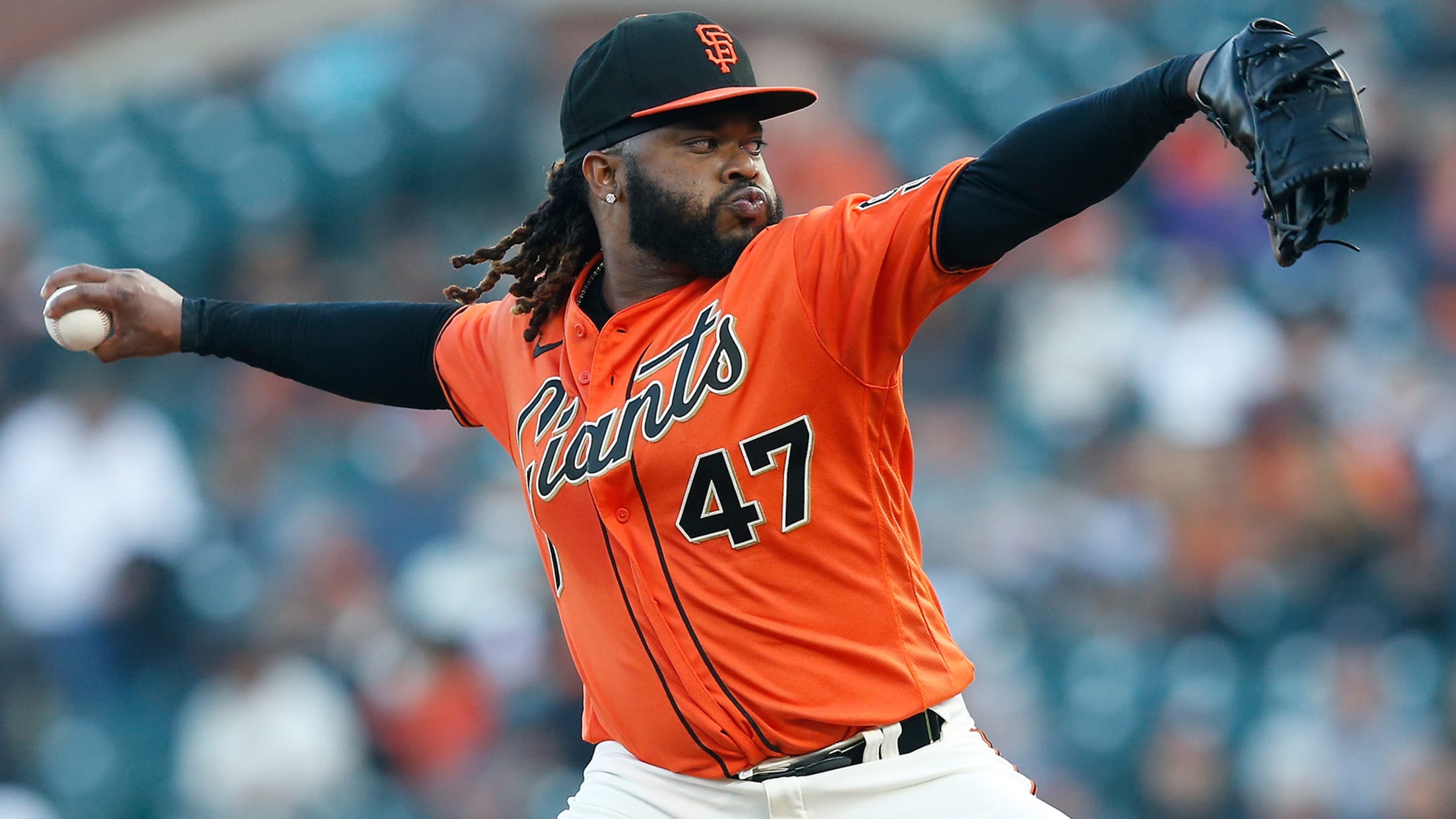 SAN FRANCISCO -- Johnny Cueto is entering uncharted territory. As Cueto came off the injured list on Thursday, manager Gabe Kapler said the right-hander will join the bullpen, a role he has never filled in his 14-year career. "Sat down with Johnny, myself and [pitching coach Andrew Bailey] and discussed
Belt goes on IL; SF aims to plug 'difficult hole'
Giants turning to Wade, Flores, potentially Ruf to fill vacancy at first base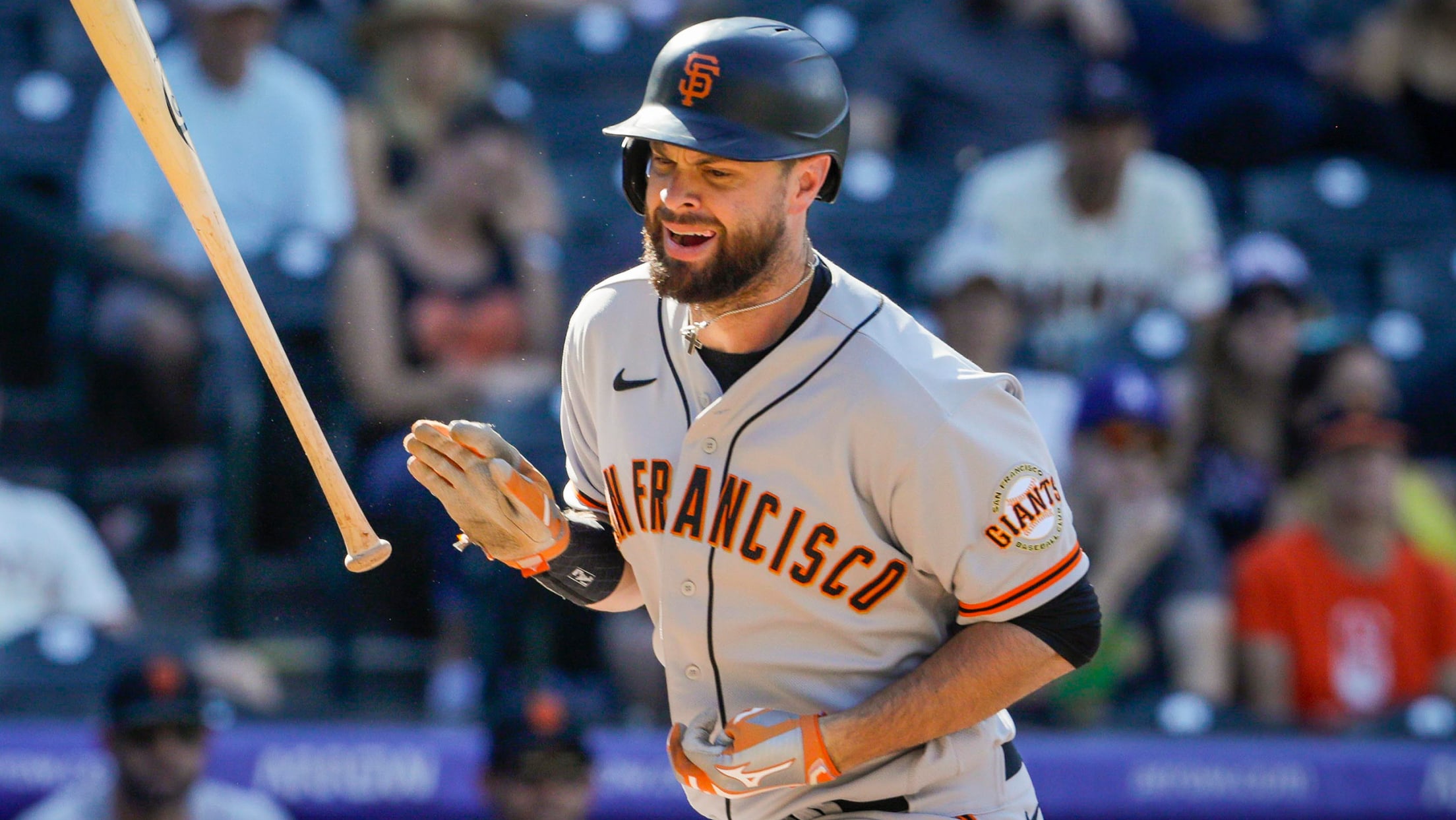 SAN FRANCISCO -- Brandon Belt's regular season is over. And he'll be missing the start of the postseason, too. On Tuesday, Belt was placed on the 10-day injured list with a left thumb fracture (retroactive to Monday) by the Giants, who have a two-game lead in the National League West.
Belt exits after 93 mph fastball hits hand
Initial scan inconclusive; slugger will undergo X-rays when club returns home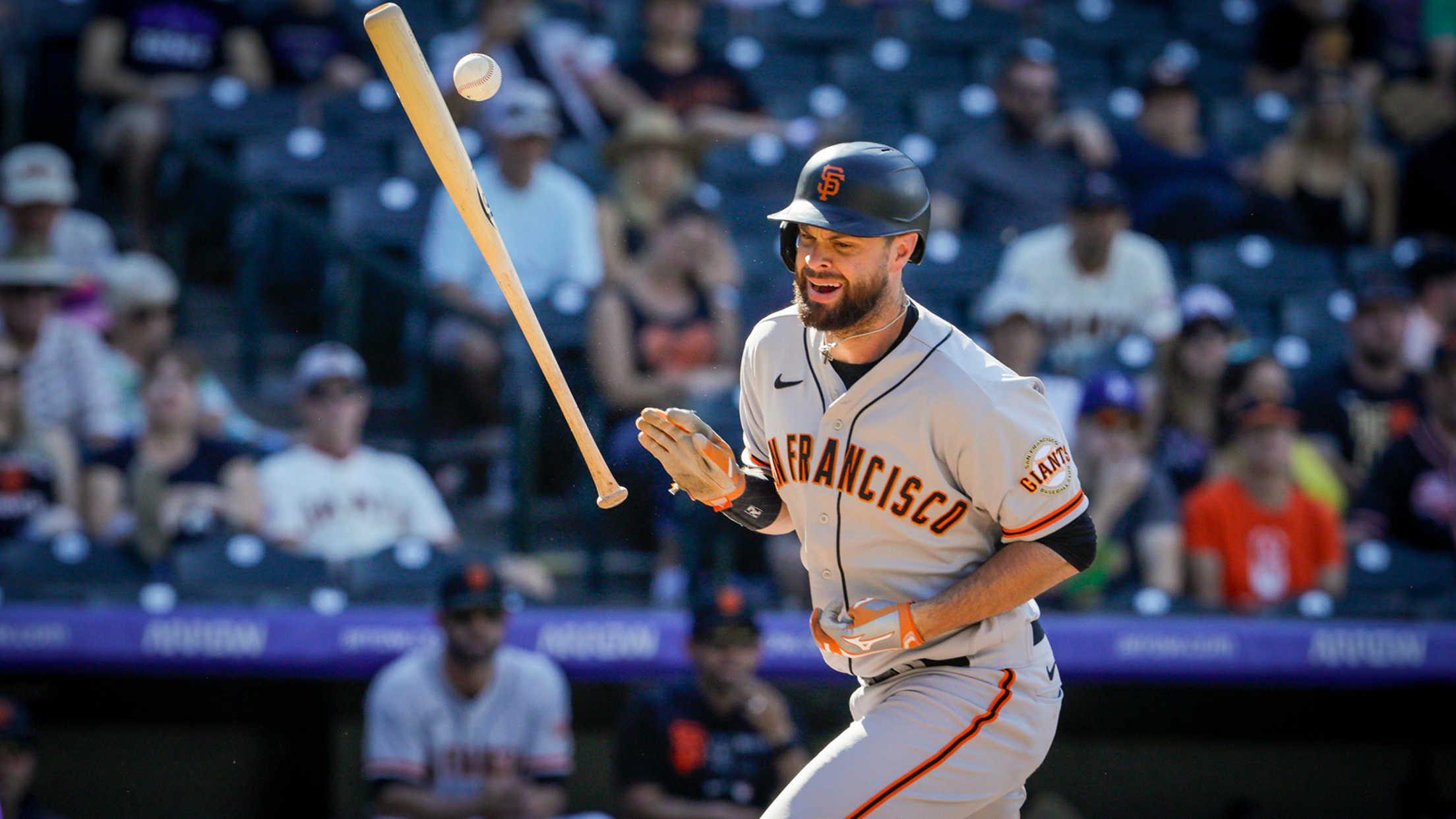 DENVER -- The Giants won their sixth consecutive game at Coors Field for the first time in franchise history, but the achievement was marred by the loss of first baseman Brandon Belt, who departed Sunday's 6-2 win over the Rockies after being drilled on the left hand. Belt, San Francisco's
Oblique strain sends McGee to injured list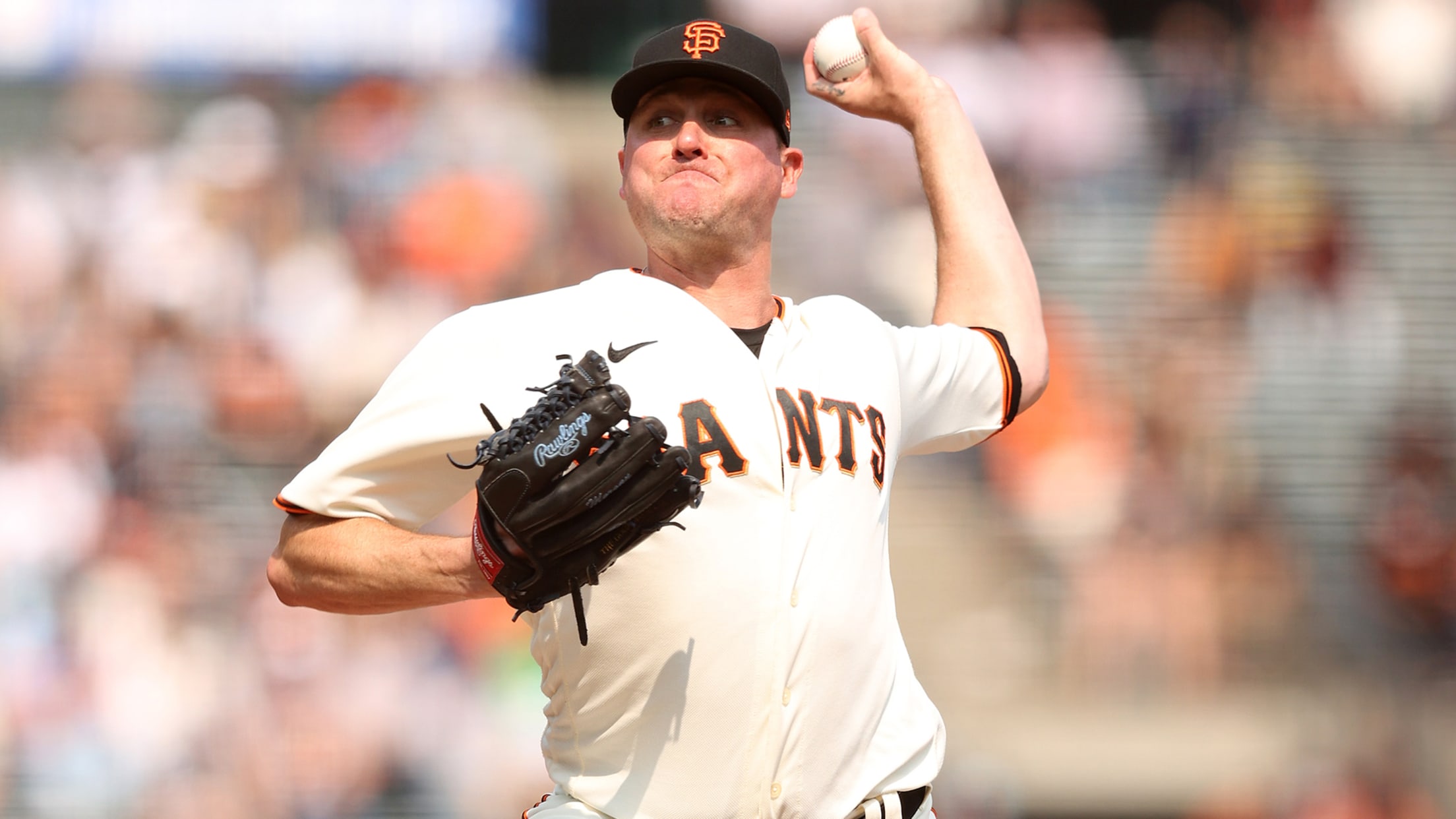 SAN FRANCISCO -- The Giants will be forced to navigate a critical juncture of the season without their closer. Veteran Jake McGee landed on the 10-day injured list with a right oblique strain ahead of Friday night's series opener against the National League East-leading Braves, leaving a significant void at
Wood tests positive for COVID-19
Cueto lands on injured list with cold and flu-like symptoms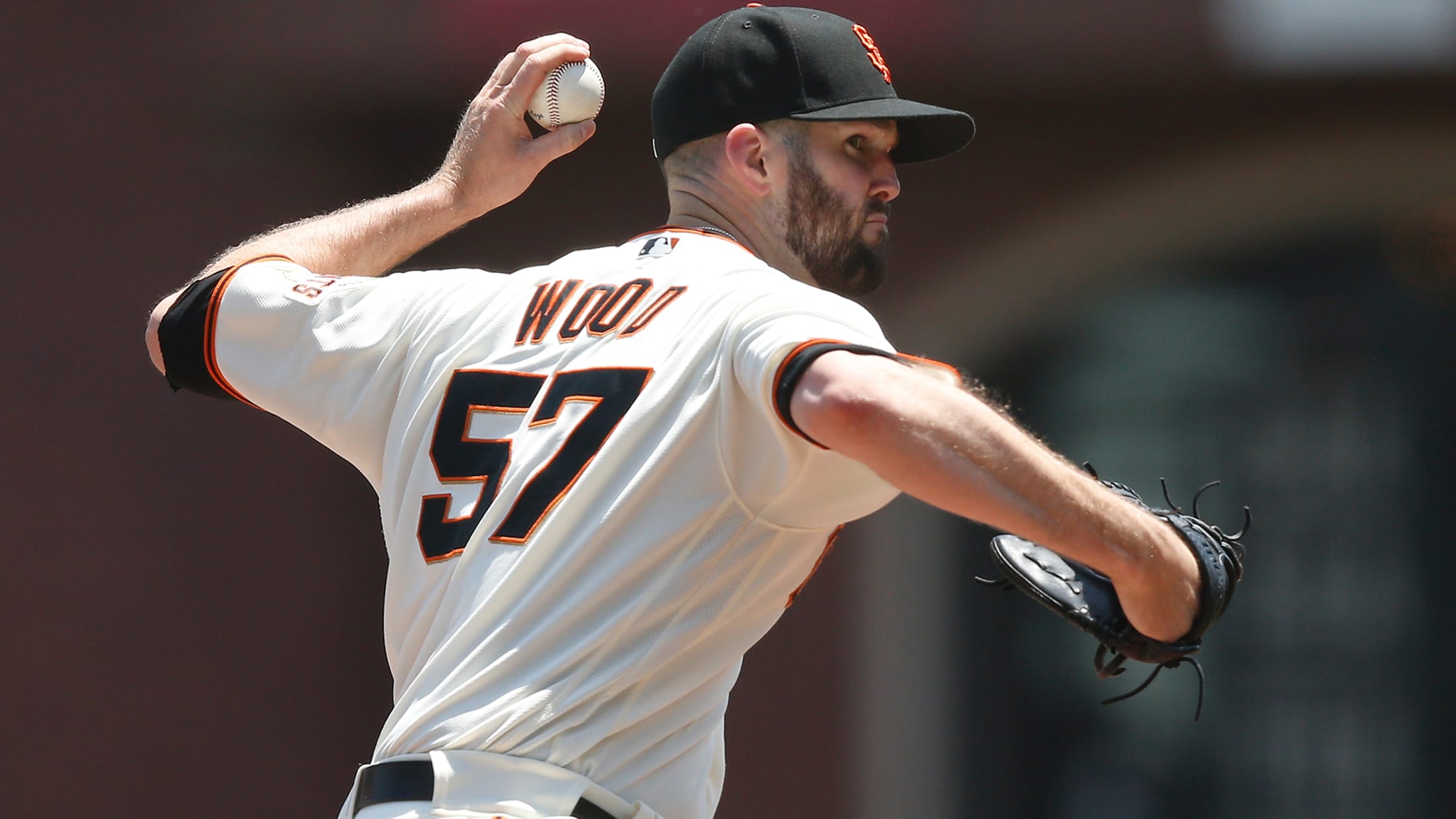 SAN FRANCISCO -- Giants manager Gabe Kapler announced on Monday that Alex Wood tested positive for COVID-19. "He's not feeling well at all," Kapler said. "He's really broken up. He's really upset. I think he's having an awesome season and very disappointed that the season is going to be interrupted
Posey (knee), Crawford (back) day to day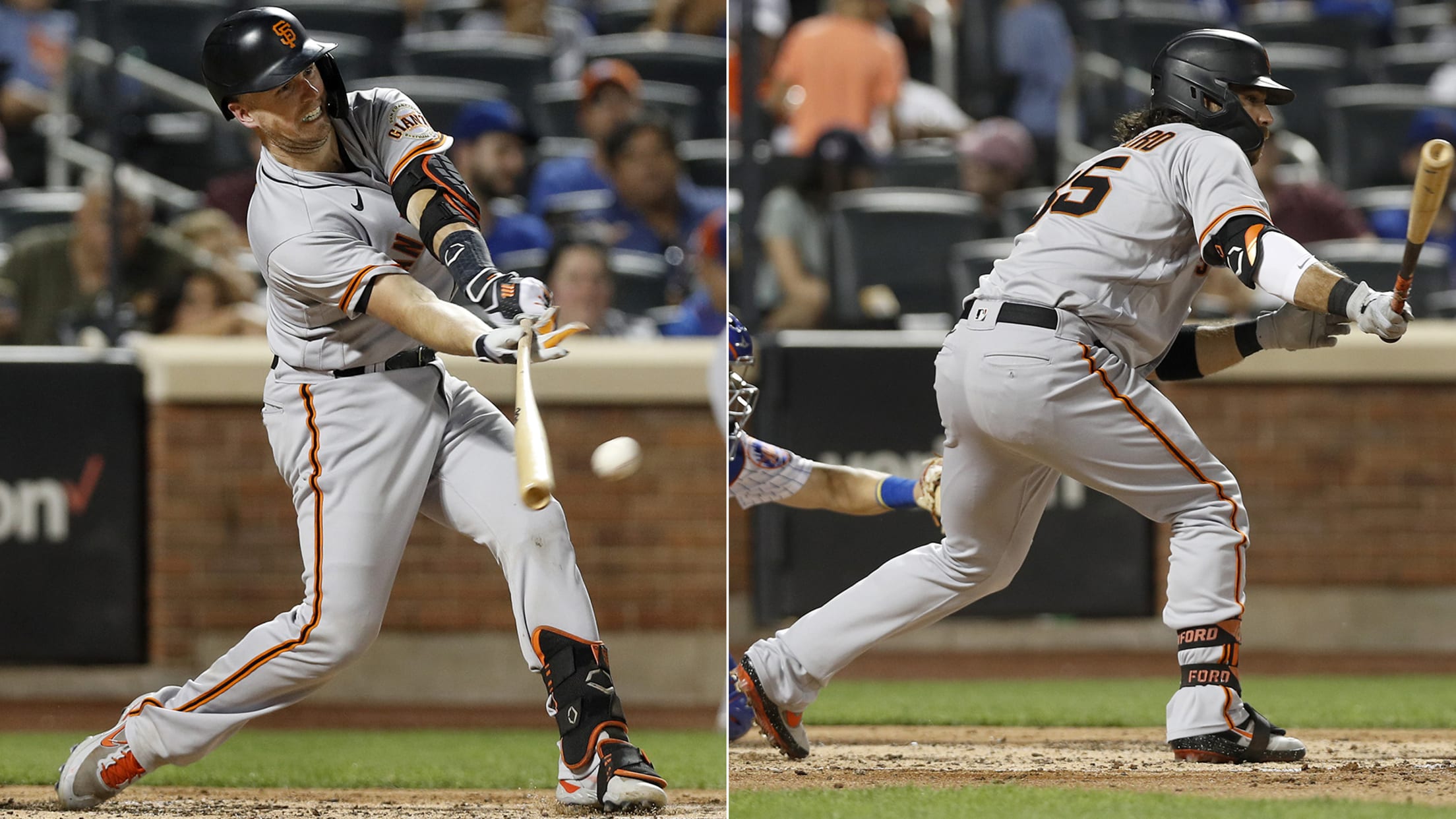 NEW YORK -- The Giants lost two key veterans in their 8-0 win over the Mets on Tuesday night, as catcher Buster Posey and shortstop Brandon Crawford exited with left knee discomfort and lower back tightness, respectively. Manager Gabe Kapler said Posey and Crawford are both day to day and
Giants falter late after starter's early exit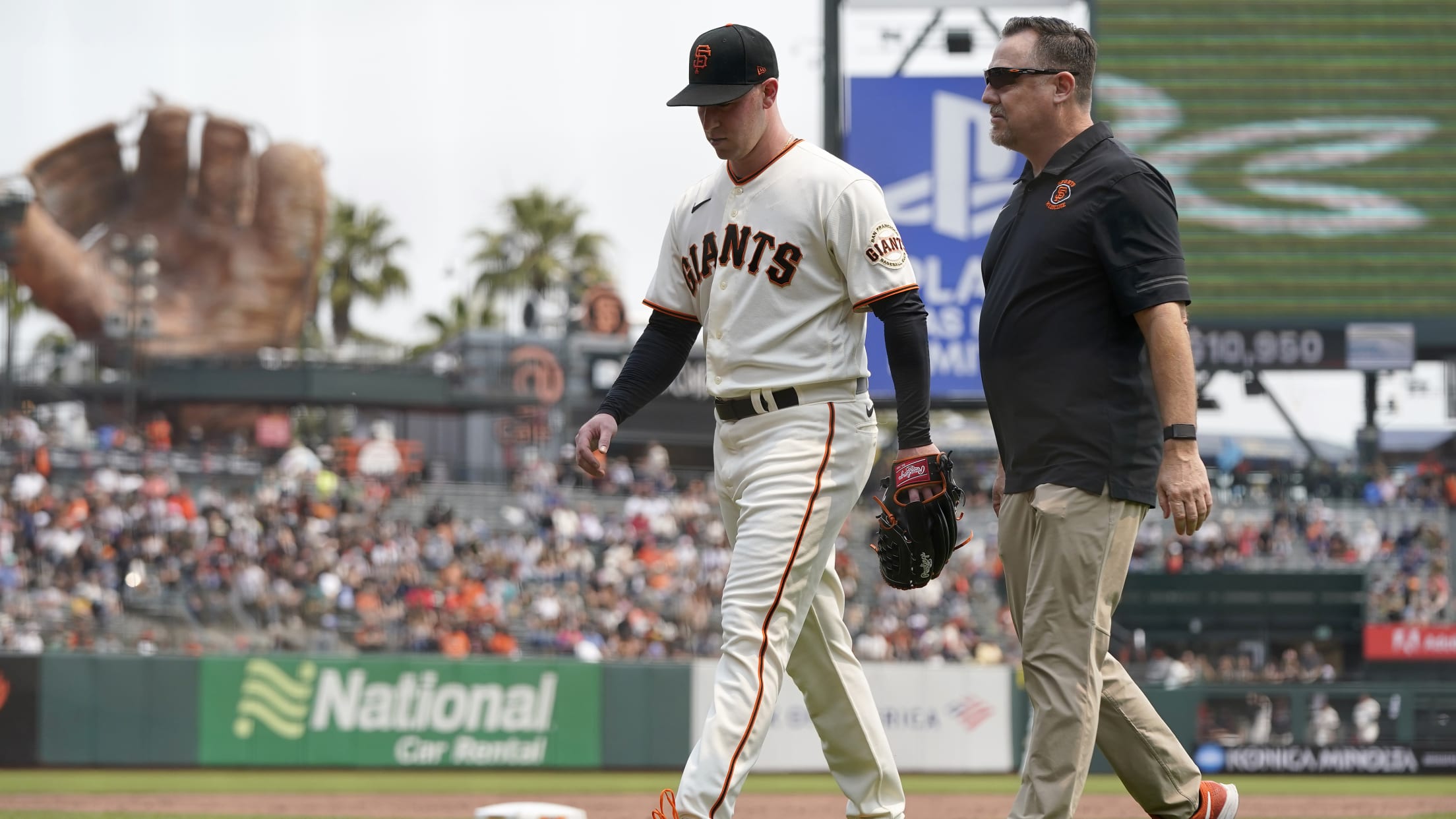 SAN FRANCISCO -- In the end, an early exit by Anthony DeSclafani and a ninth-inning blip from closer Jake McGee proved too much to overcome for the Giants, who fell short of a three-game sweep in a 6-2 loss to the Mets in 12 innings on Wednesday afternoon at Oracle
DeSclafani goes on IL to rest shoulder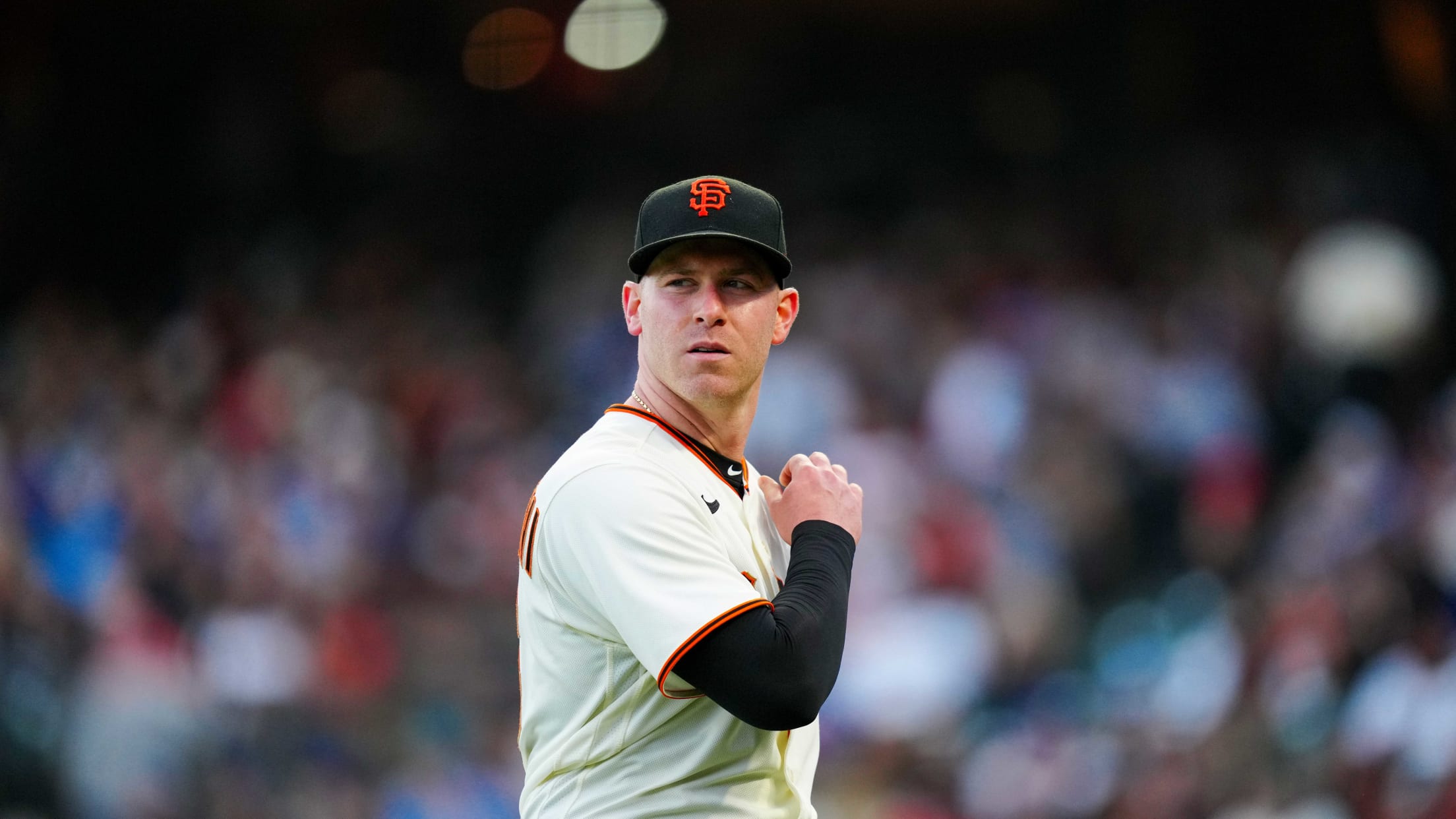 PHOENIX -- The Giants placed No. 2 starter Anthony DeSclafani on the 10-day injured list on Wednesday with right shoulder fatigue, but manager Gabe Kapler is optimistic that the 31-year-old veteran won't be out for long. Kapler said the expectation is that DeSclafani will miss only one start before rejoining
La Stella feels great, ready to return to Giants
Jackson appreciates fan support after social media ugliness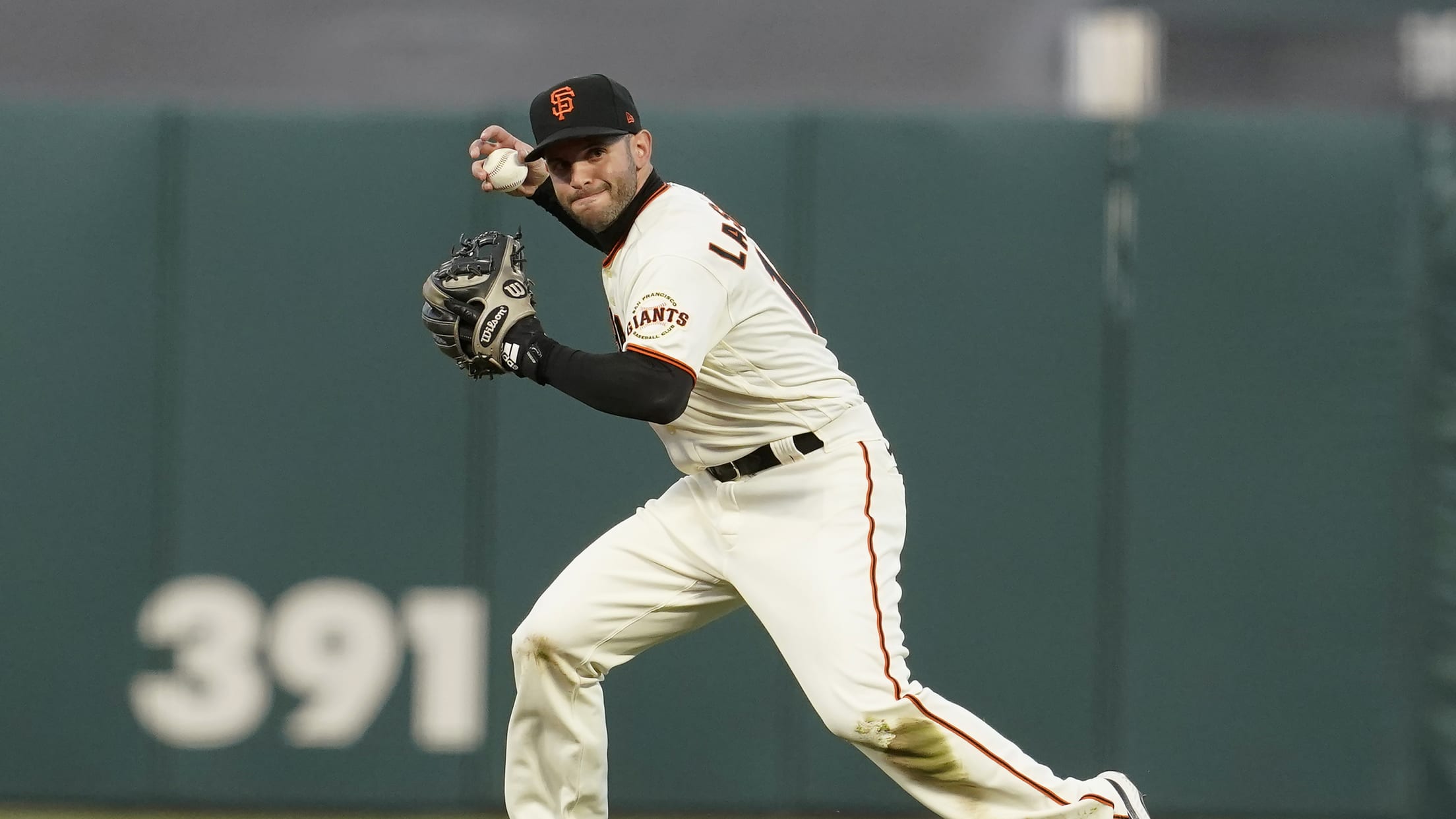 PHOENIX -- The Giants are planning to get a key piece of their lineup back on Wednesday, when infielder Tommy La Stella is expected to be activated off the 60-day injured list after missing three months with a left hamstring strain and a right thumb fracture. La Stella rejoined the
'Rung his bell': Posey dizzy after foul tip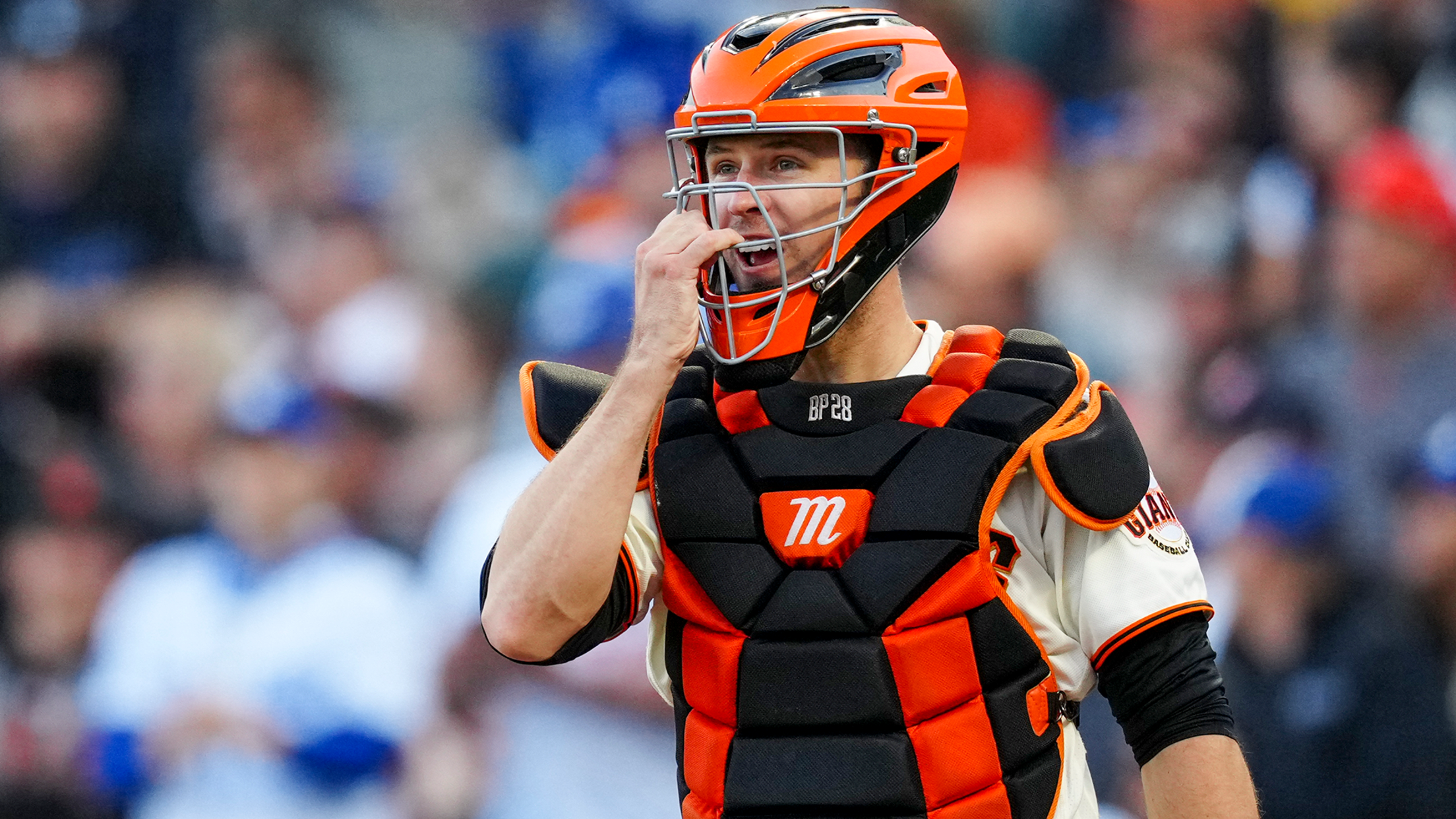 SAN FRANCISCO -- Catcher Buster Posey was forced to depart the Giants' 8-0 loss to the Dodgers on Wednesday night at Oracle Park after taking a foul tip from AJ Pollock off his mask in the top of the second inning. Giants right-hander Anthony DeSclafani immediately dropped to his knees
Oblique strain sends Crawford to IL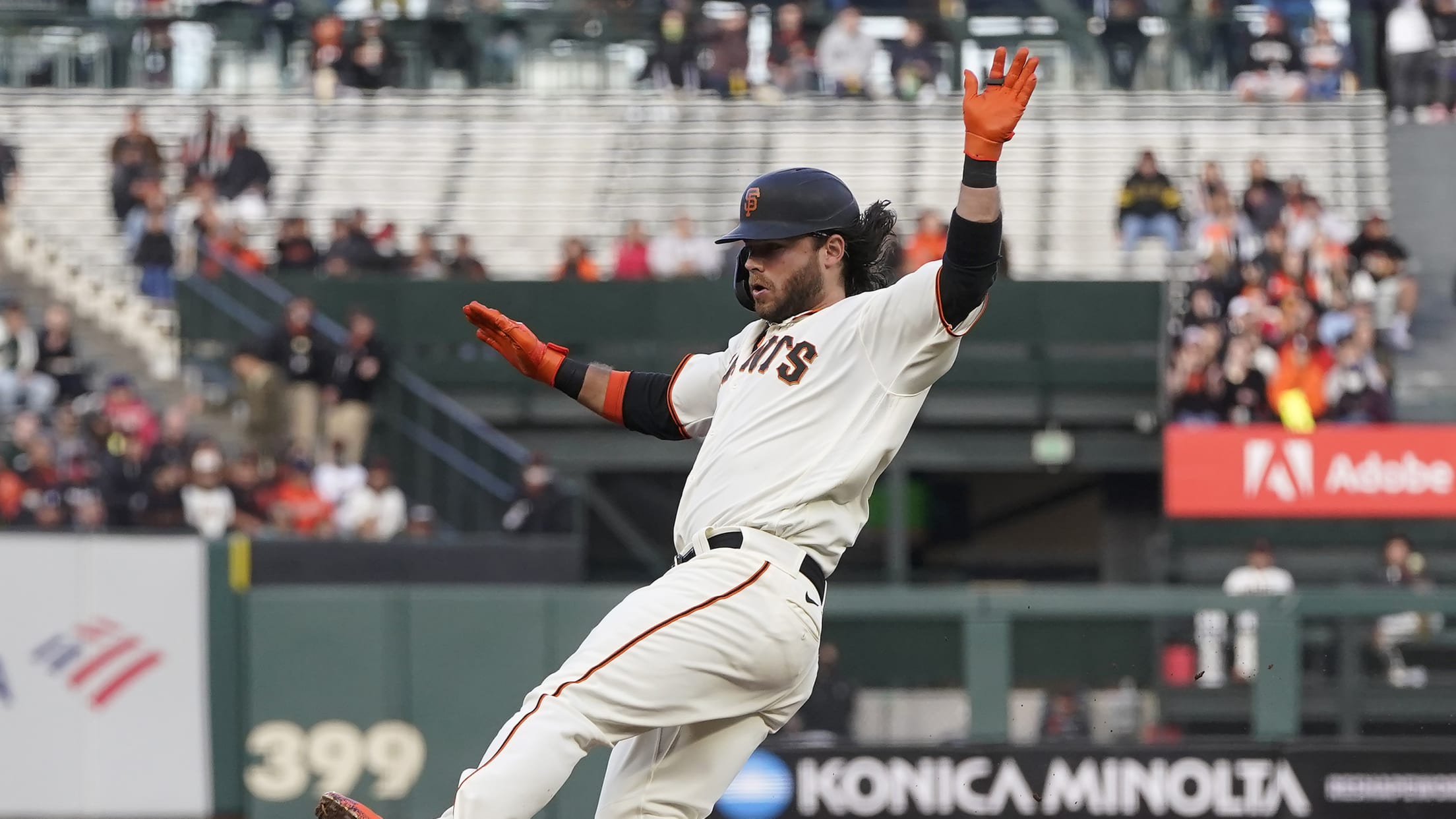 LOS ANGELES -- The Giants got a pair of All-Stars back before kicking off a pivotal four-game series at Dodger Stadium on Monday, but they also lost a third. Catcher Buster Posey was activated off the 10-day injured list, and right-hander Kevin Gausman was reinstated from the family medical emergency
Posey to miss ASG after hitting IL (thumb)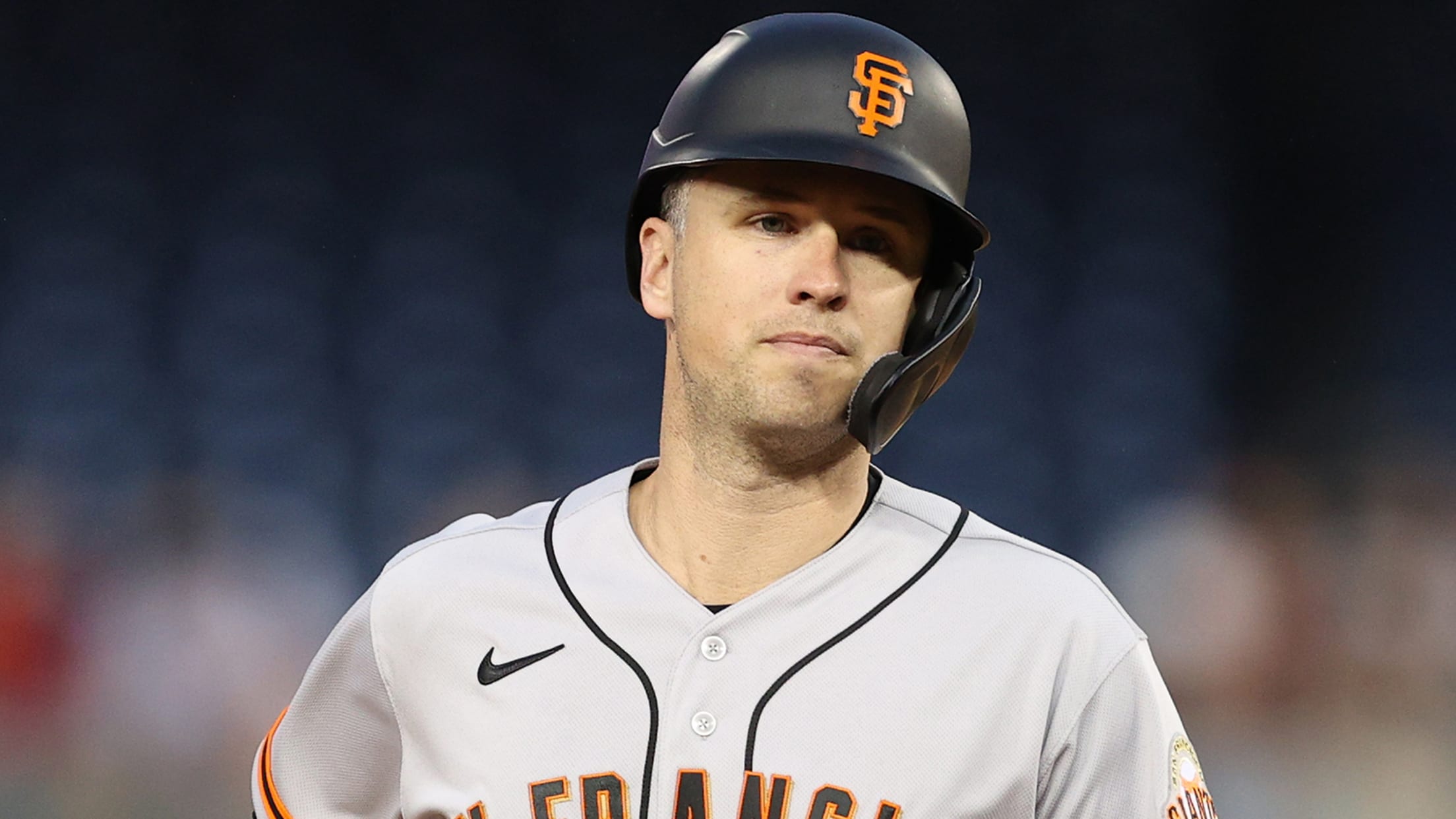 SAN FRANCISCO -- The Giants on Friday placed catcher Buster Posey on the 10-day injured list with a left thumb contusion, retroactive to Tuesday. The move rules out the 34-year-old veteran for the remainder of the first half and for the 2021 All-Star Game at Coors Field on Tuesday. A
Beede returns to Majors after TJ surgery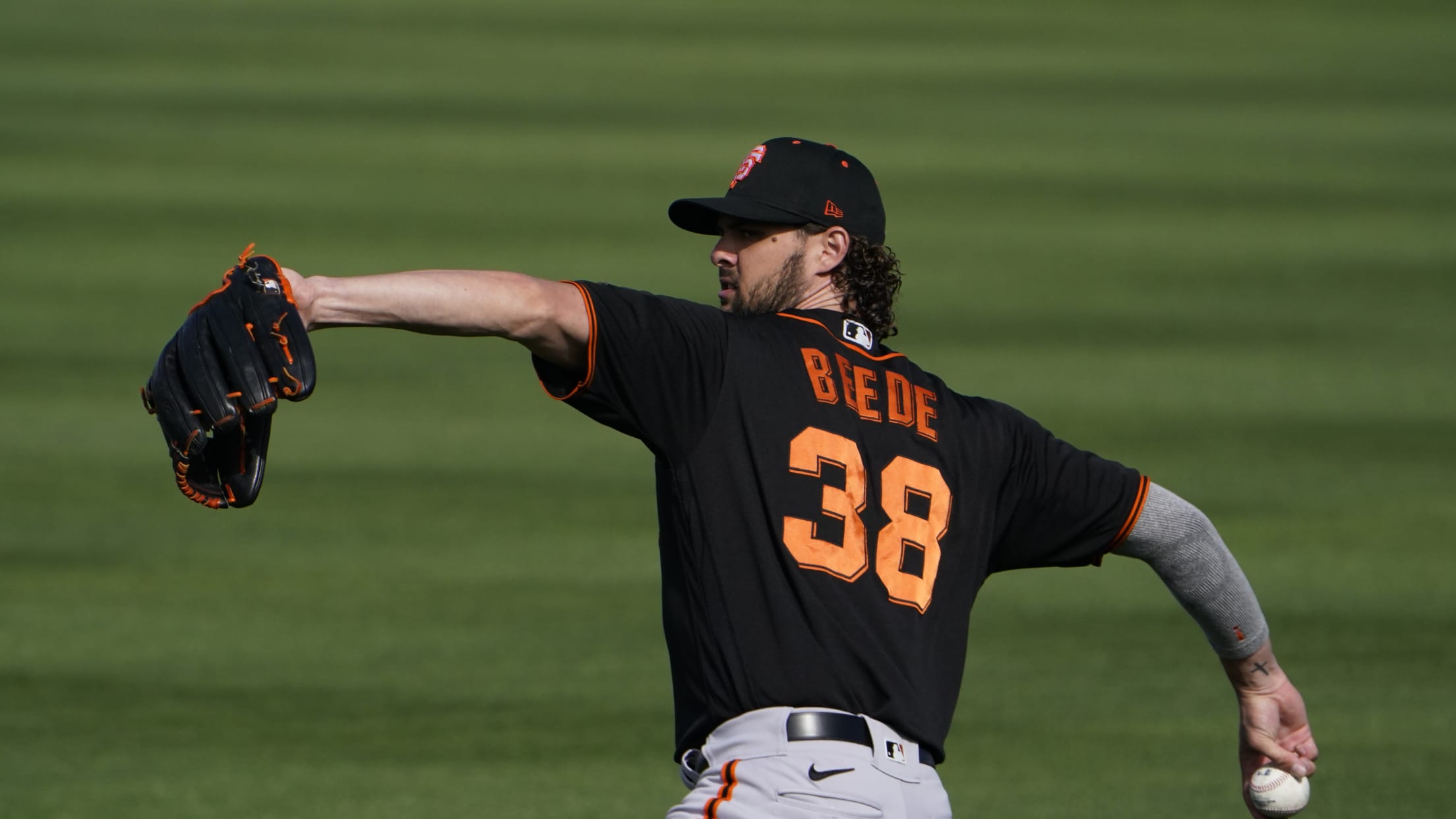 SAN FRANCISCO -- Nearly 16 months after undergoing Tommy John surgery, Tyler Beede is back in the Majors. Beede was reinstated from the 60-day injured list on Tuesday as part of a roster shuffle by the Giants, who designated reliever Jimmie Sherfy for assignment to clear a spot on the
Good news on Posey's thumb after SF win
DeSclafani makes case for All-Star replacement spot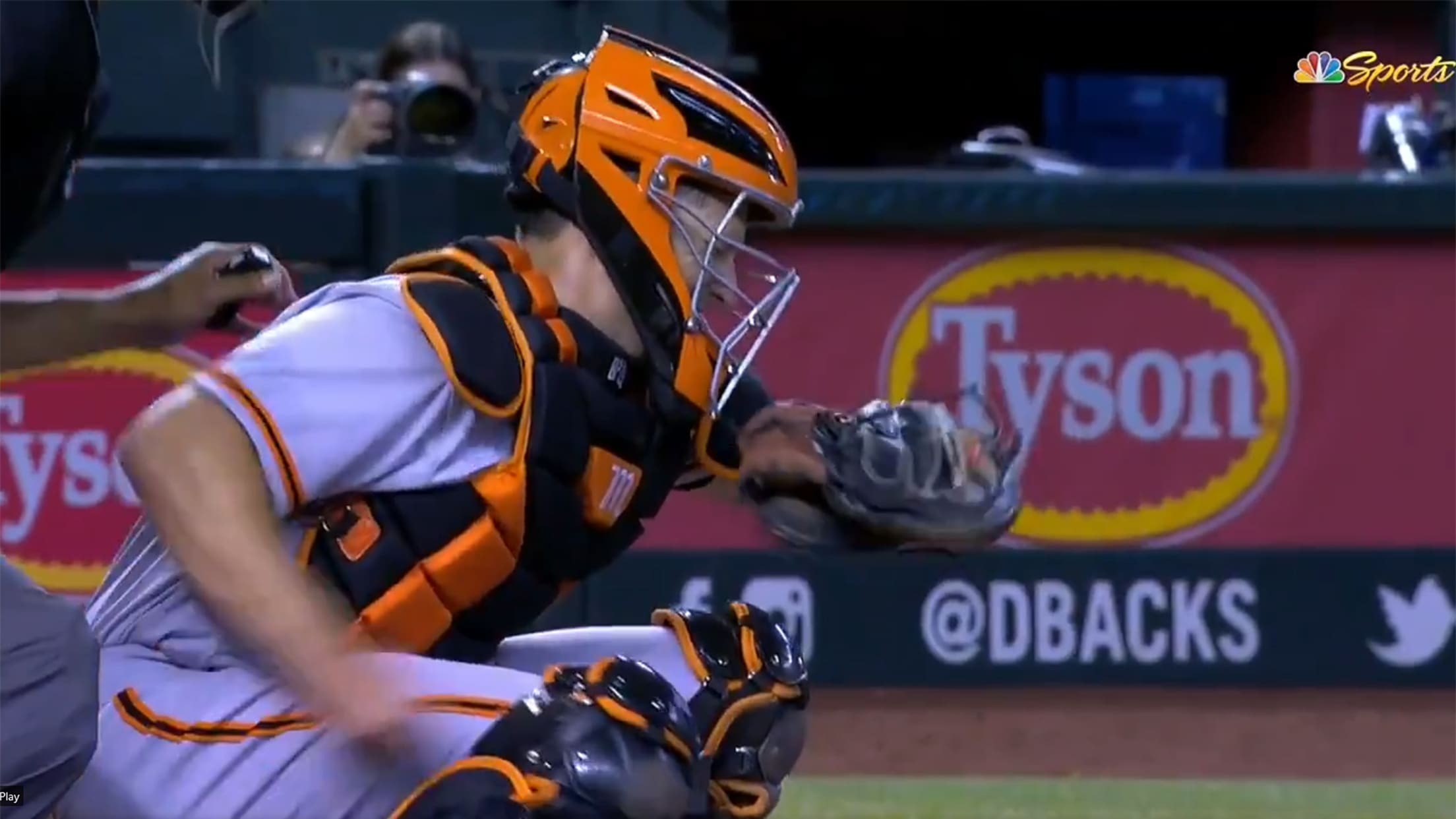 The Giants capped the Fourth of July weekend with a 5-2 win over the D-backs that clinched a series victory at Chase Field on Sunday night, but the celebration was dampened after catcher Buster Posey was forced to exit the game with a left thumb injury. Posey immediately threw off
Belt (knee) appears likely to avoid surgery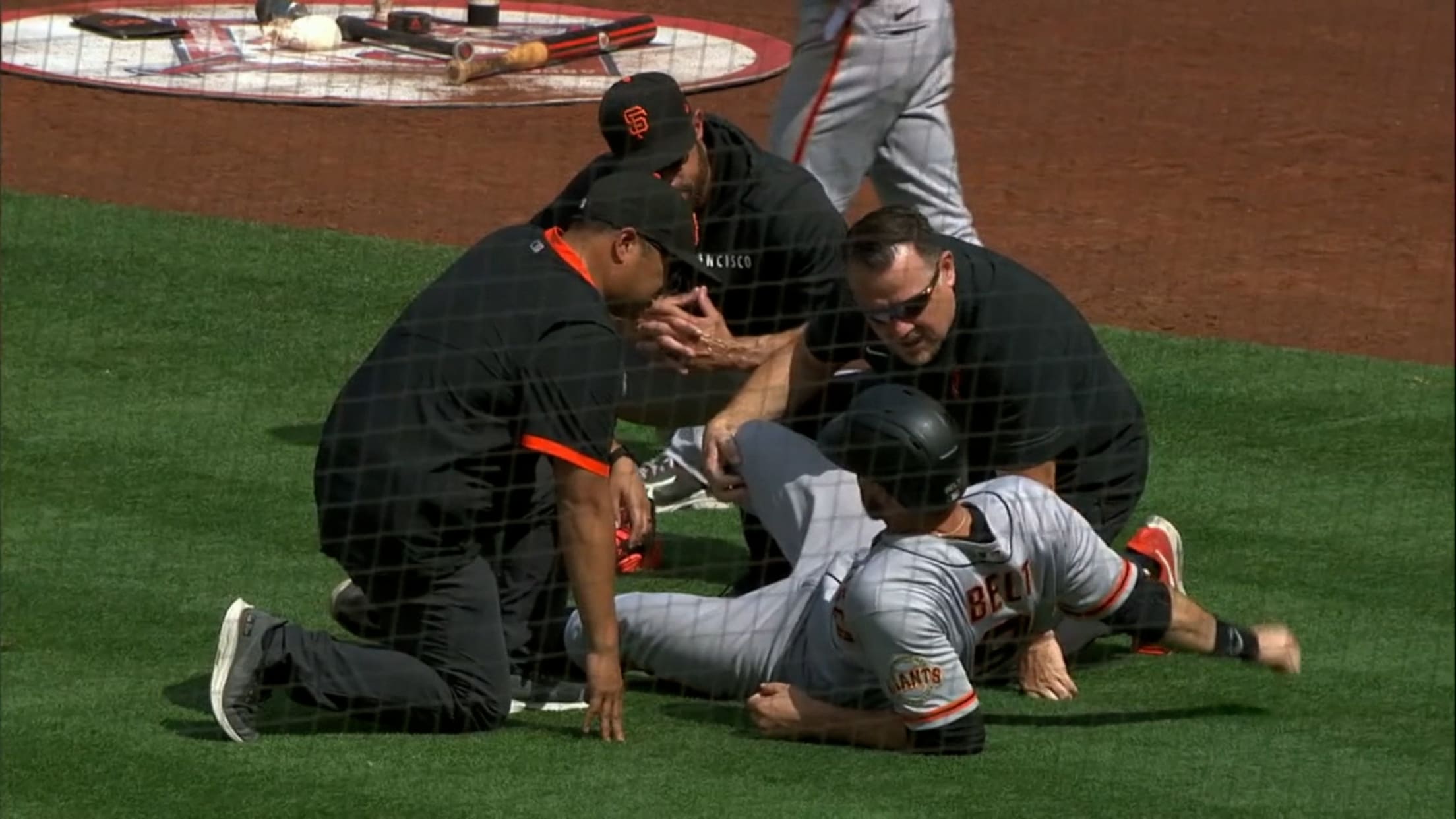 LOS ANGELES -- Brandon Belt's visit with Dr. Neal ElAttrache on Monday yielded encouraging news for the Giants. Manager Gabe Kapler said Belt has "minimal structural damage" in his right knee, spurring optimism that the 33-year-old first baseman will be able to rehab the injury and avoid surgery. Belt is
Belt to IL with knee raising 'concerns'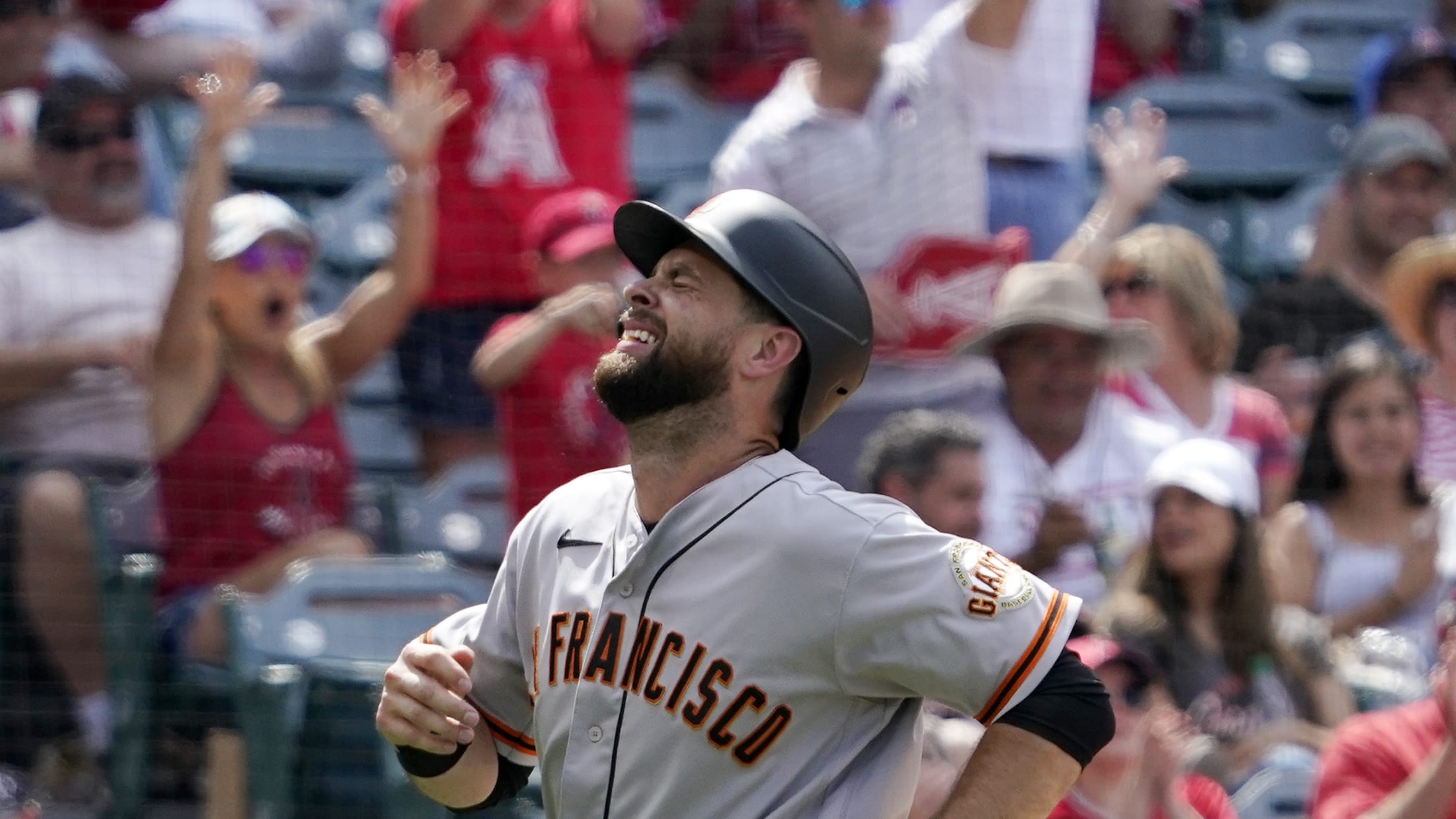 SAN FRANCISCO -- The Giants were without two key pieces of their lineup for Friday night's Bay Bridge Series opener against the A's at Oracle Park. First baseman Brandon Belt landed on the injured list for the second time this season with right knee inflammation, and catcher Buster Posey was