Injuries & Moves: Waites back on Minors deal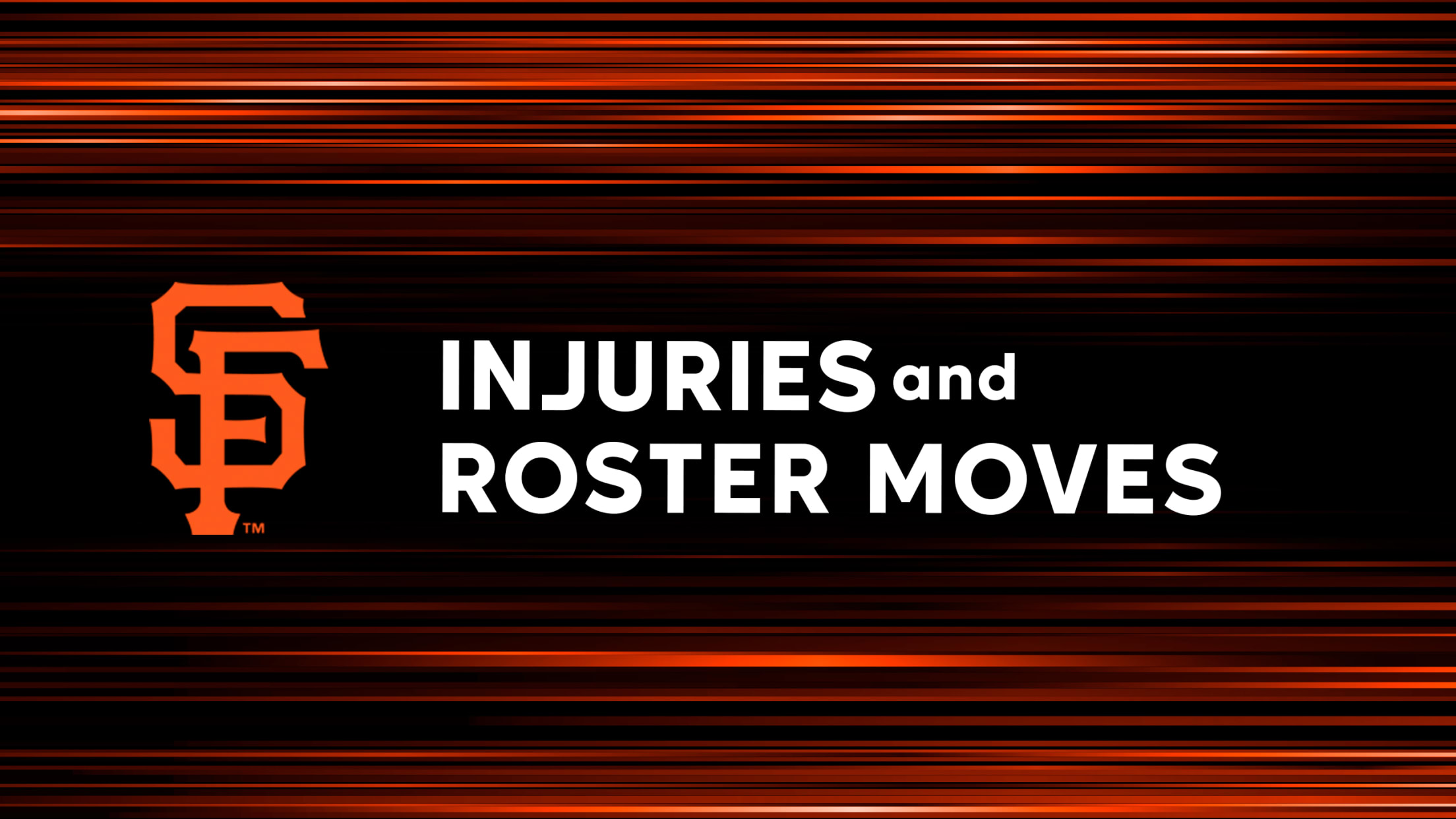 This page will be updated throughout the Giants' offseason as new information becomes available.
Cobb opts for surgery on left hip
2023 All-Star expected to miss at least six months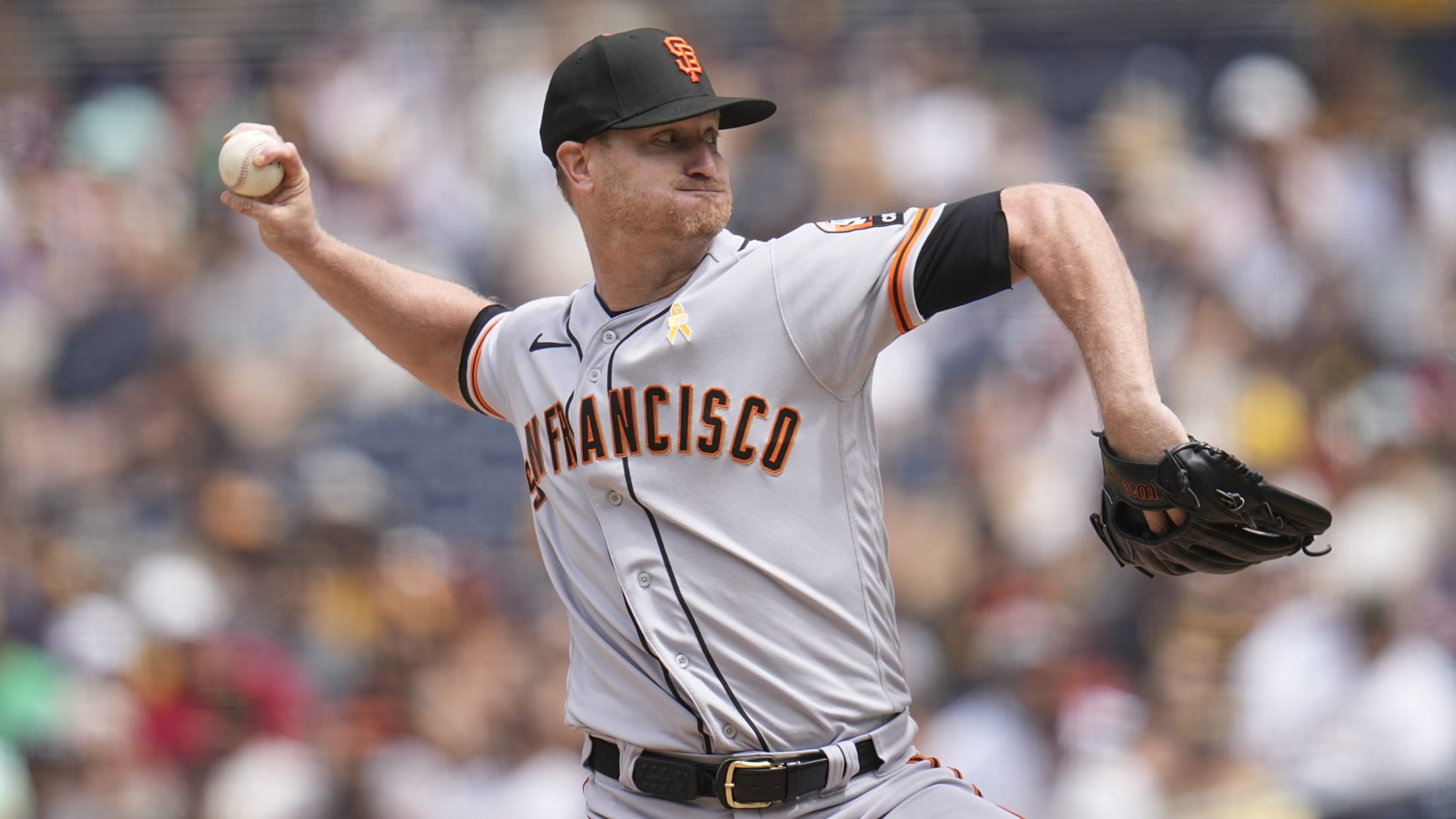 All-Star right-hander Alex Cobb will undergo left hip surgery to "address his labrum and ongoing impingement issues," the Giants announced on Monday night. The procedure, which will be performed on Tuesday by Dr. Marc Philippon in Vail, Colo., is expected to sideline Cobb for six months, ruling him out for
Sidelined again, Crawford aims to play finale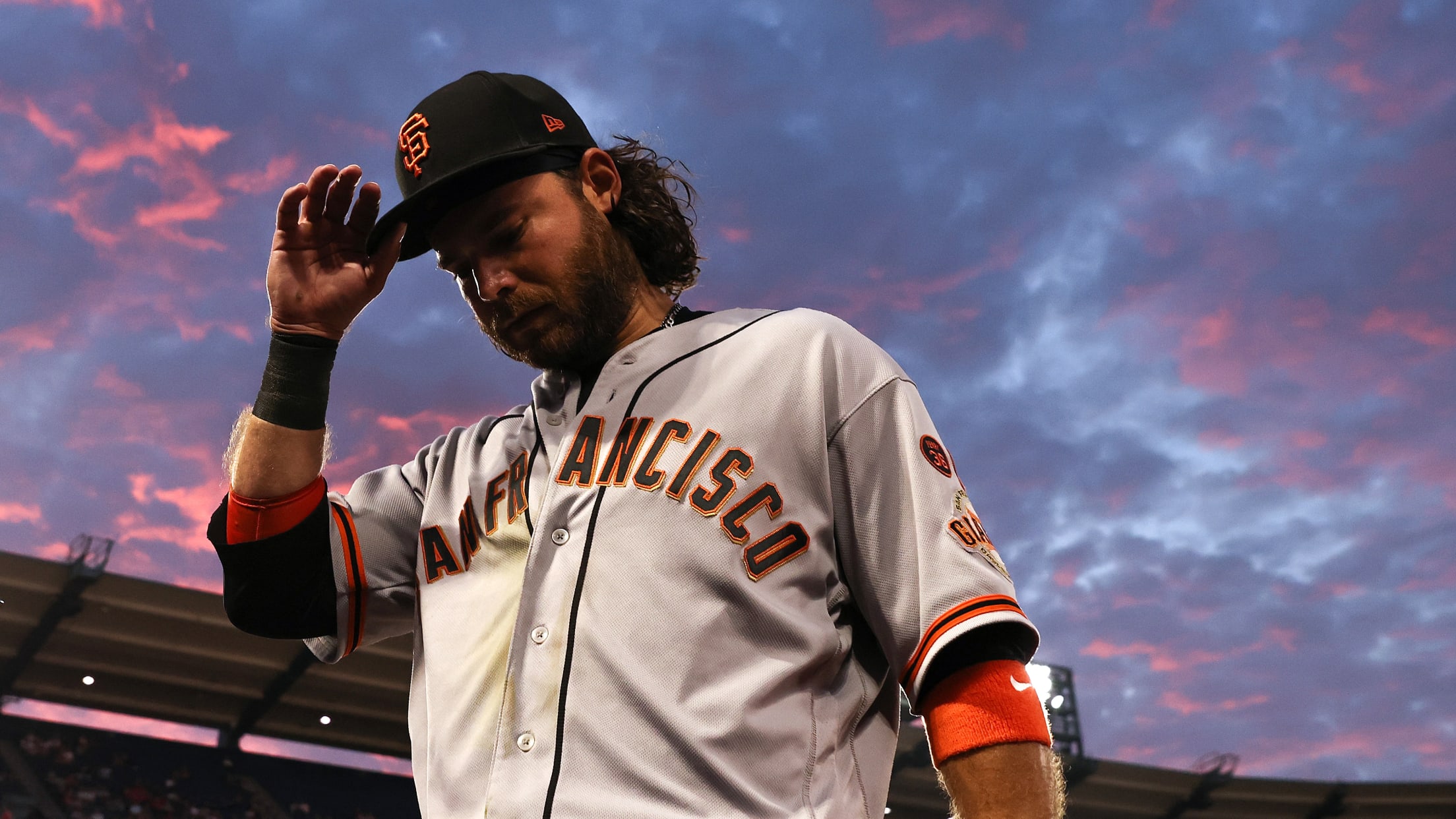 LOS ANGELES -- Brandon Crawford has played a franchise-record 1,616 games at shortstop for the Giants, but he might get only one more opportunity to suit up for his hometown club. Crawford landed on the 10-day injured list with a right hamstring strain Thursday prior to the Giants' series opener
Cobb, Giants' season in jeopardy following loss to D-backs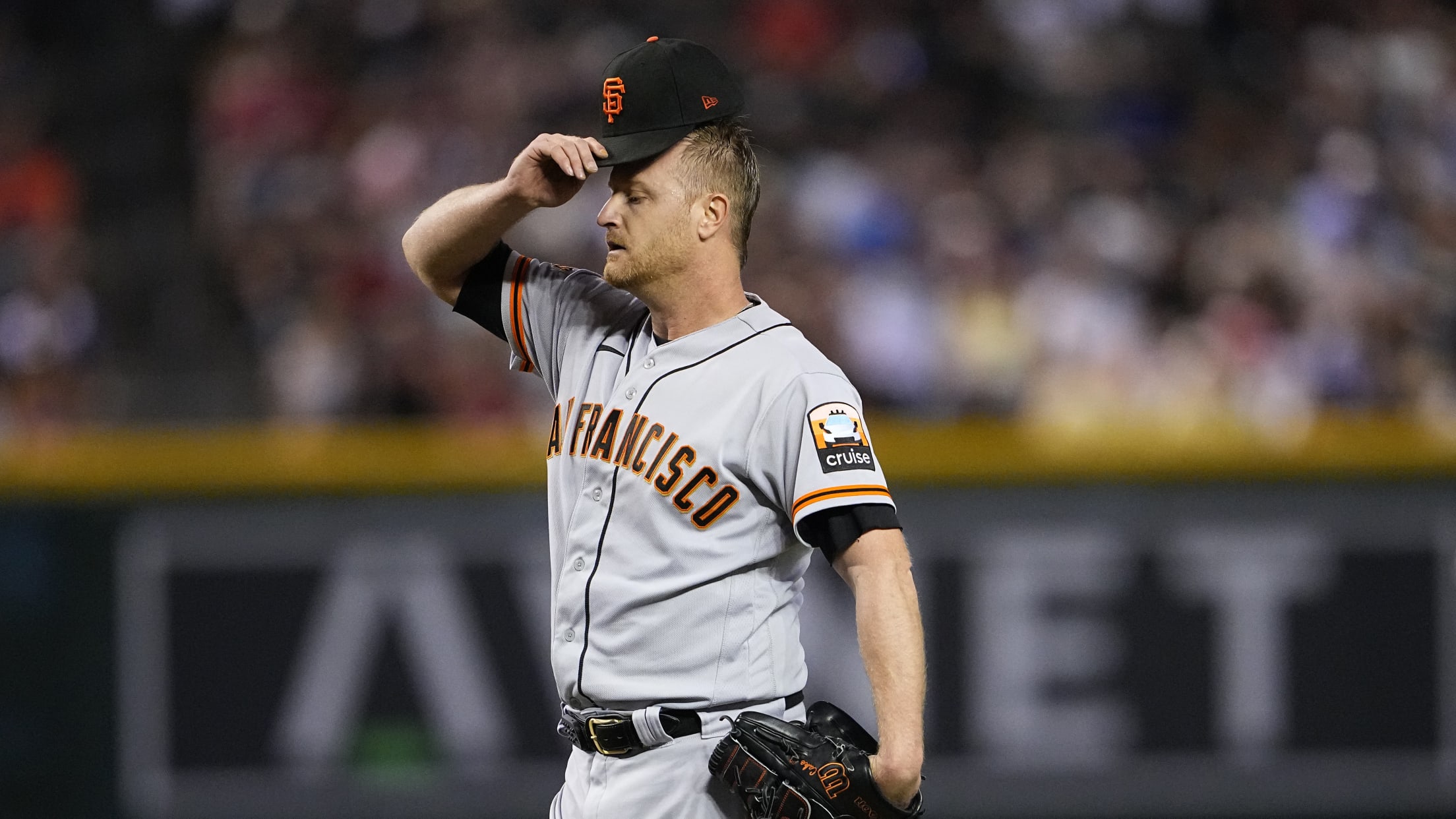 PHOENIX -- There was no mistaking the magnitude of this Giants-D-backs series. Both teams lined up their top two starters for the two-game showdown in the desert, with right-handers Alex Cobb and Zac Gallen matching up in Tuesday night's series opener at Chase Field. Unfortunately for the Giants, Cobb departed
Giants' key injuries bring Matos to Giants roster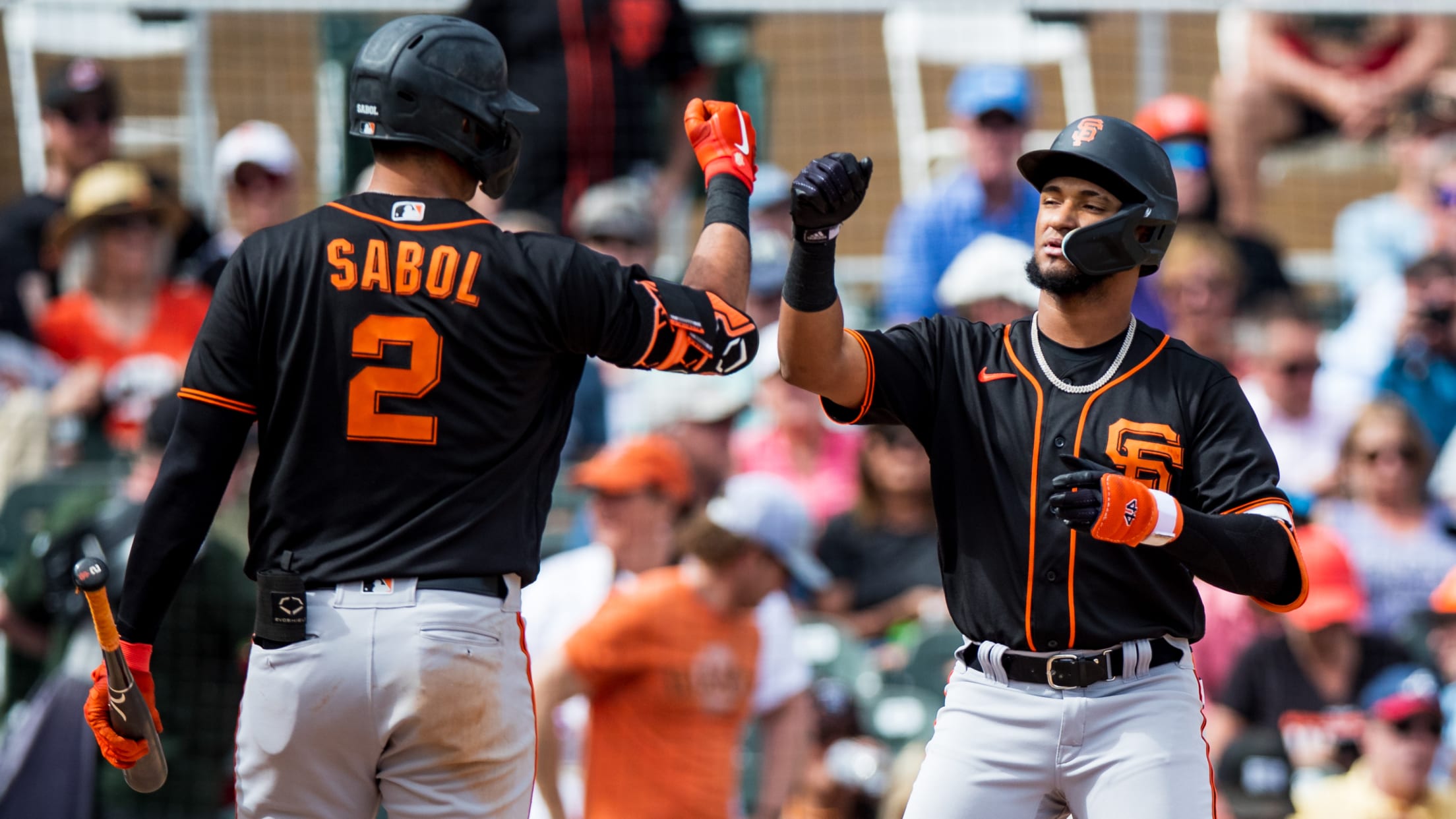 ST. LOUIS -- The Giants lost two key players in the span of two pitches in an 11-3 win over the Cardinals on Tuesday night at Busch Stadium. At least one will be down for quite a while. Left fielder Mitch Haniger suffered a fractured right forearm after being struck
Estrada to IL with wrist sprain; Villar recalled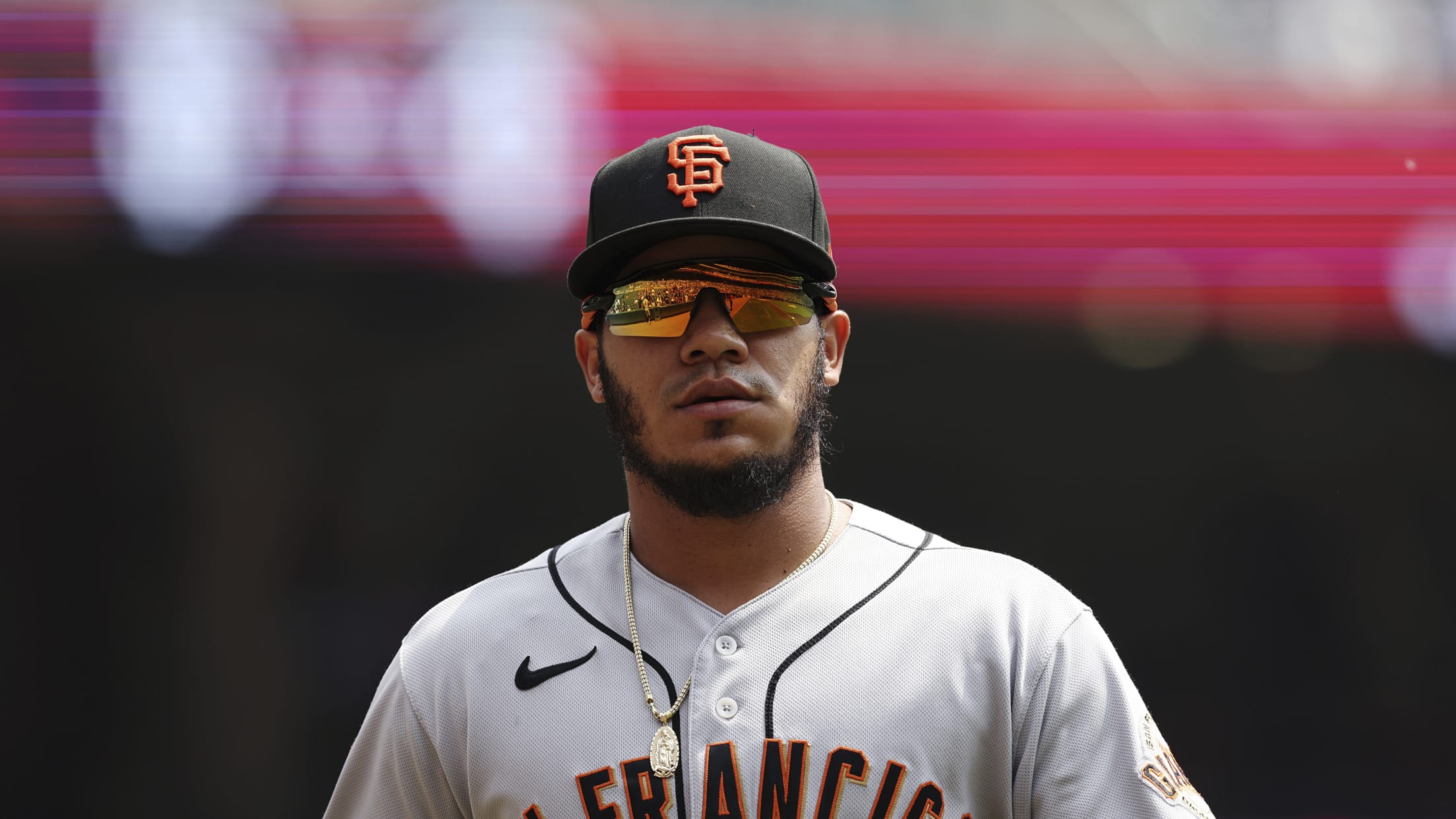 MILWAUKEE -- The Giants placed second baseman Thairo Estrada on the 10-day injured list with a left wrist sprain and recalled infielder David Villar from Triple-A Sacramento prior to Saturday afternoon's game against the Brewers at American Family Field. Estrada, 27, hurt his wrist in his final at-bat of the
Giants' Jackson takes key step forward in TJ rehab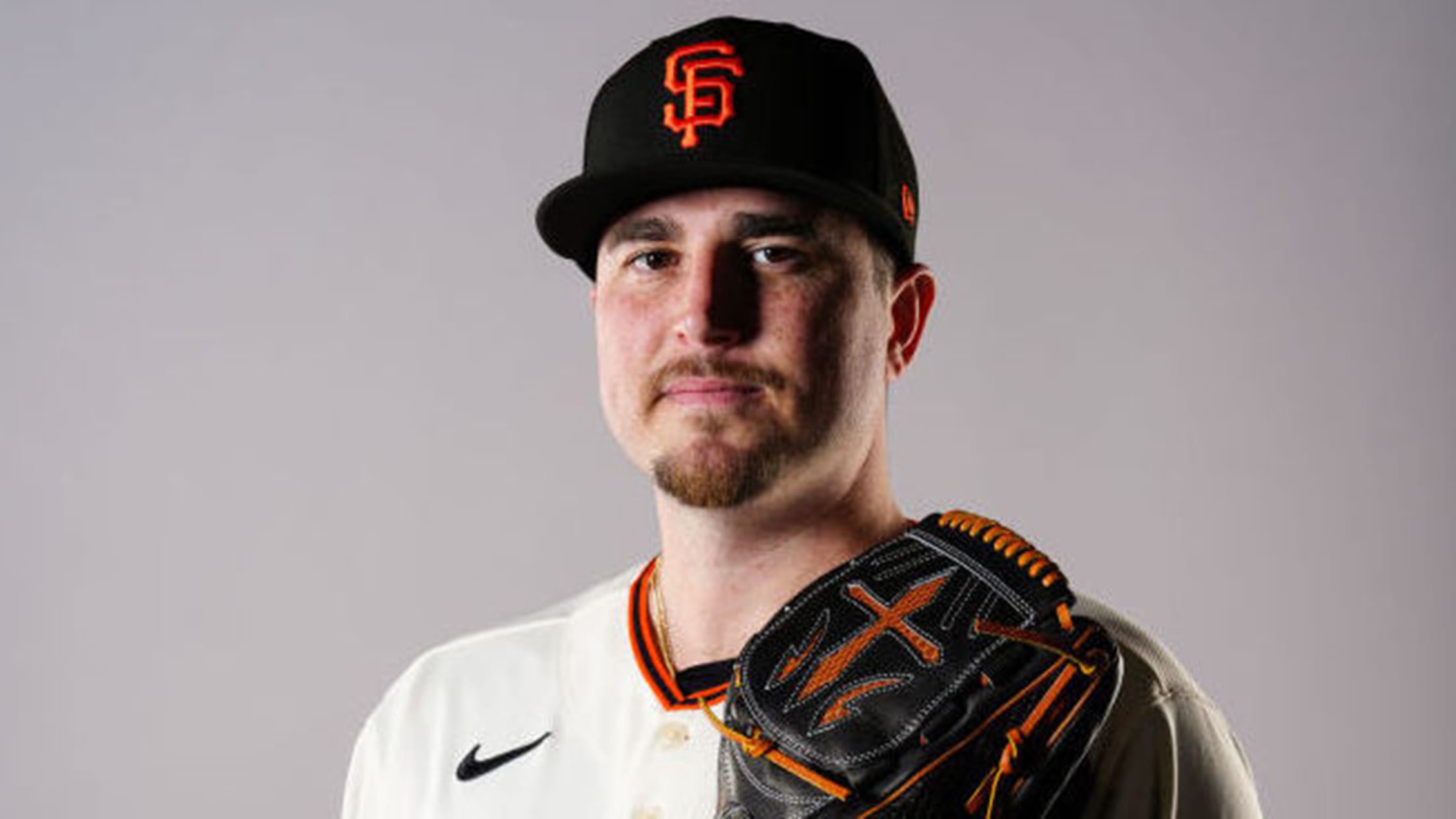 This story was excerpted from Maria Guardado's Giants Beat newsletter. To read the full newsletter, click here. And subscribe to get it regularly in your inbox.
Insult to injury: DeSclafani leaves with toenail issue, then Giants lose lead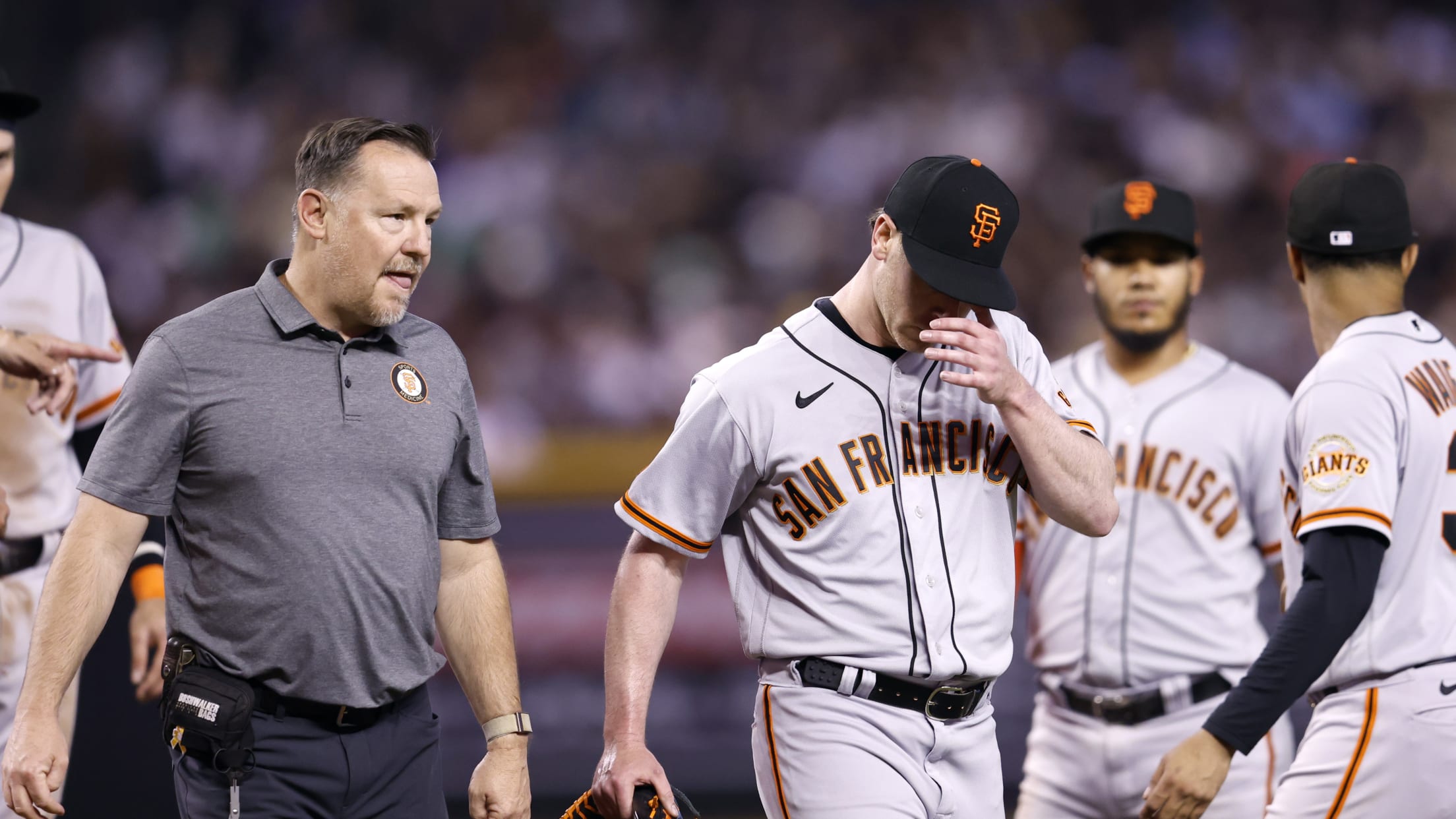 PHOENIX -- Four weeks ago, Anthony DeSclafani was playing piano with his 2-year-old son, Cru, when he suffered a freak injury that ultimately led to his early exit in the sixth inning of the Giants' 7-2 loss to the D-backs on Saturday night at Chase Field. "It's silly, but I
Slater's injury, Manaea's command issues cause for concern with Giants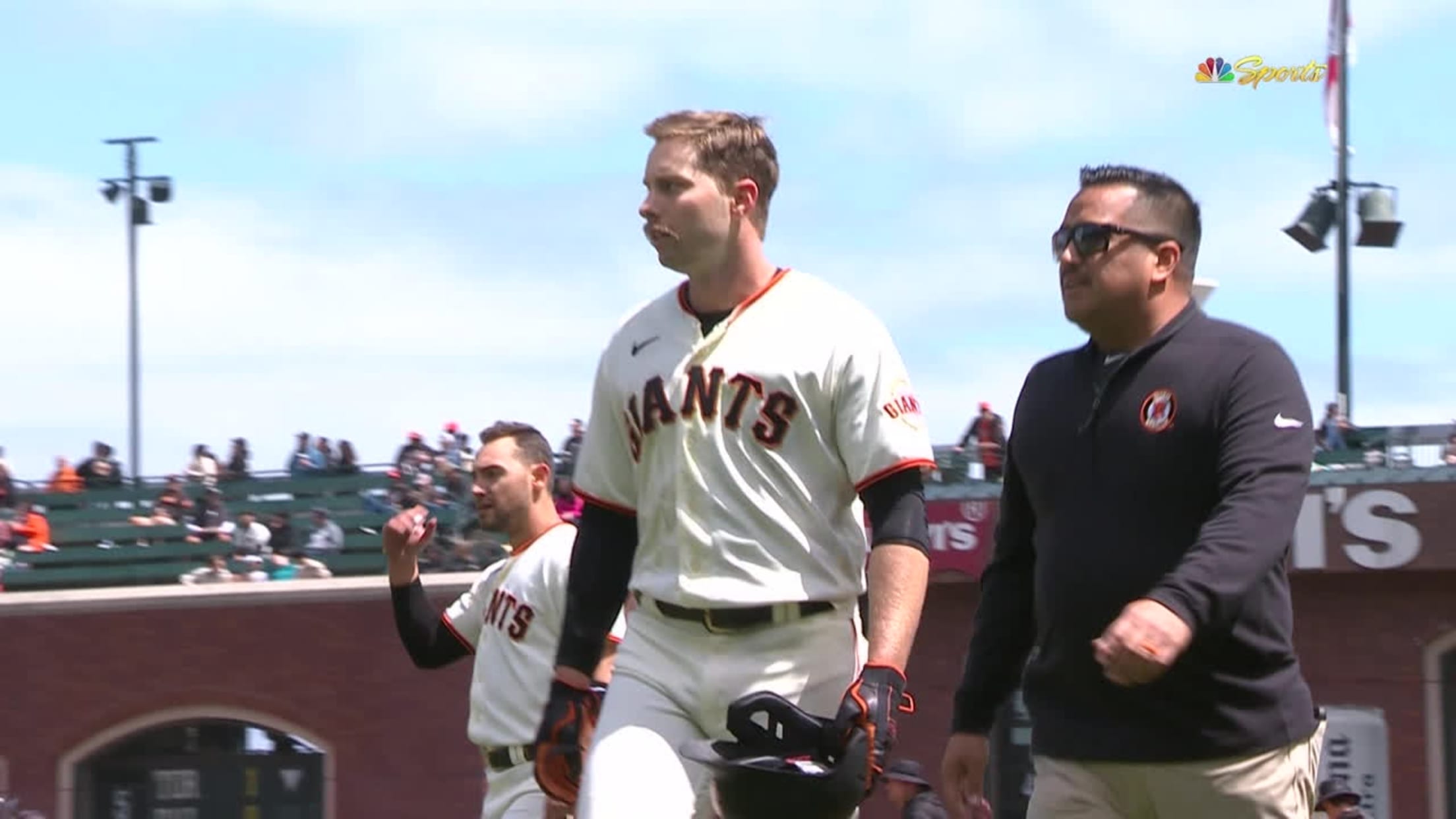 SAN FRANCISCO -- The Giants will bring some uncertainty along for the ride as they head down south for a brief four-game road trip in Arizona. After missing the first three weeks of the 2023 season with a left hamstring strain, Austin Slater could miss additional time after exiting Wednesday's
Wood injury latest setback for Giants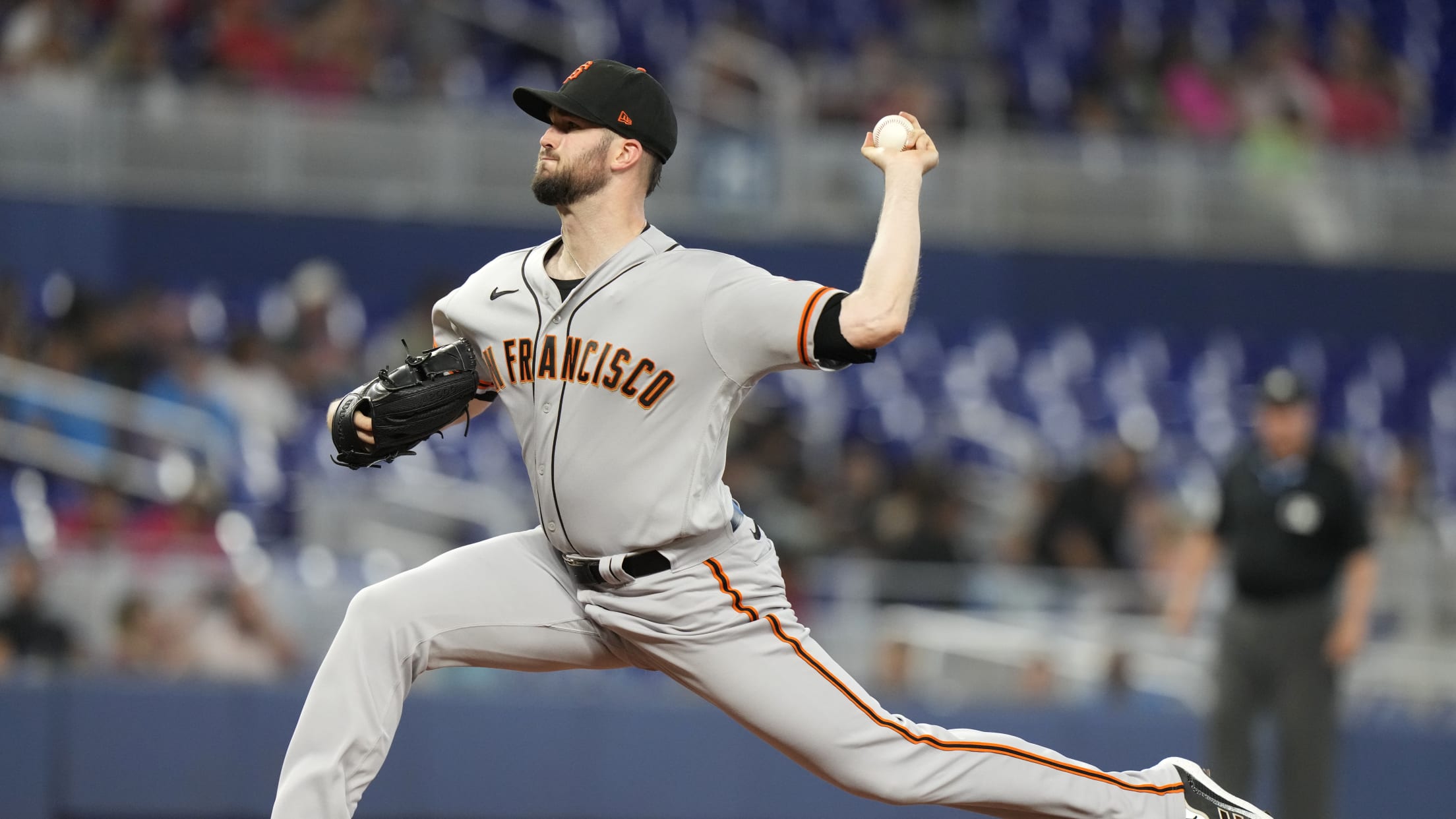 MIAMI -- Alex Wood was off to a terrific start for the Giants on Tuesday night, striking out three of the first nine batters he faced as he held a two-run lead thanks to Mike Yastrzemski's two-run home run in the first inning. But then Wood left the game in
Pérez exits home opener with right shoulder strain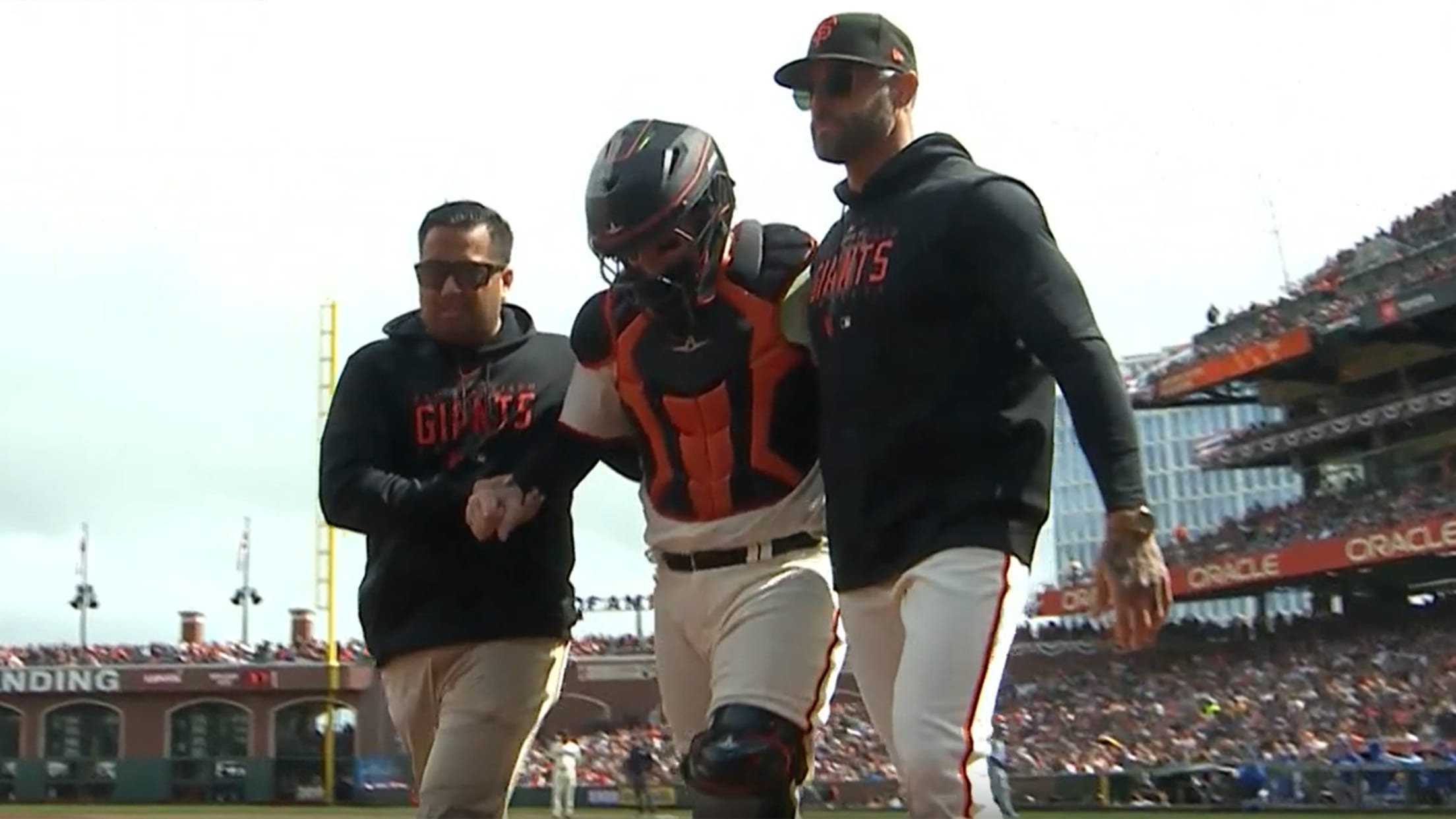 SAN FRANCISCO -- The Giants' catching situation became even more precarious on Friday afternoon, when veteran Roberto Pérez was forced to exit the club's 3-1 loss against the Royals at Oracle Park with a right shoulder strain. Pérez got the starting nod behind the plate for the fifth time in
Crawford on pause with knee discomfort
Giants get a look at shortstop depth as veteran halts baseball activities for a week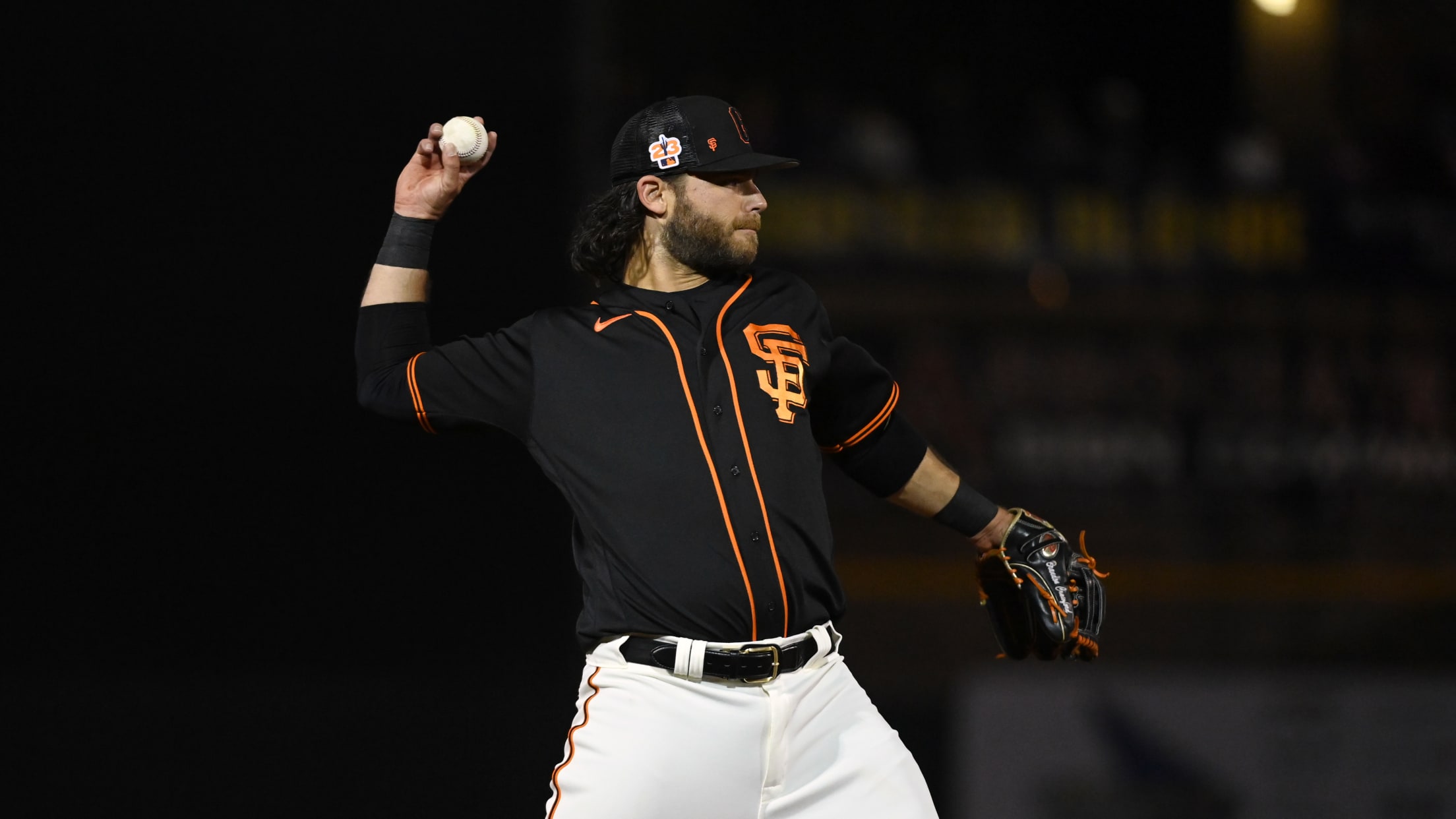 PEORIA, Ariz. -- Another injury concern cropped up for the Giants on Monday, when the club announced that veteran shortstop Brandon Crawford will not participate in baseball activities for a week due to left knee discomfort. Crawford, 36, landed on the injured list with the same knee issue twice in
Haniger shut down with left oblique strain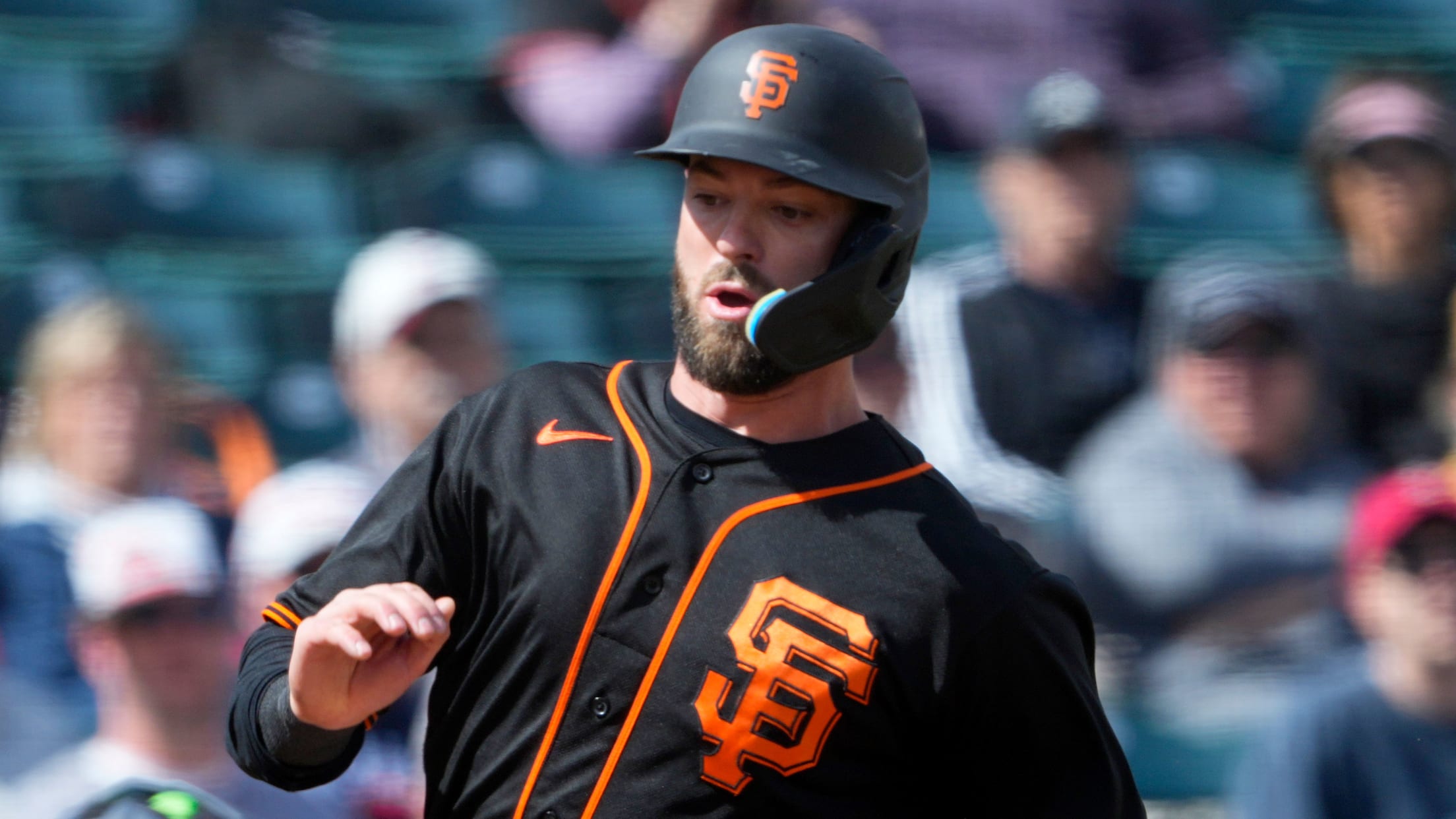 SCOTTSDALE, Ariz. -- Outfielder Mitch Haniger, one of the Giants' top free-agent acquisitions, will be shut down for the next five to seven days after being diagnosed with a Grade 1 left oblique strain, the club announced Saturday. Haniger was slated to start in right field against the Rockies on
Conforto working his way back with Giants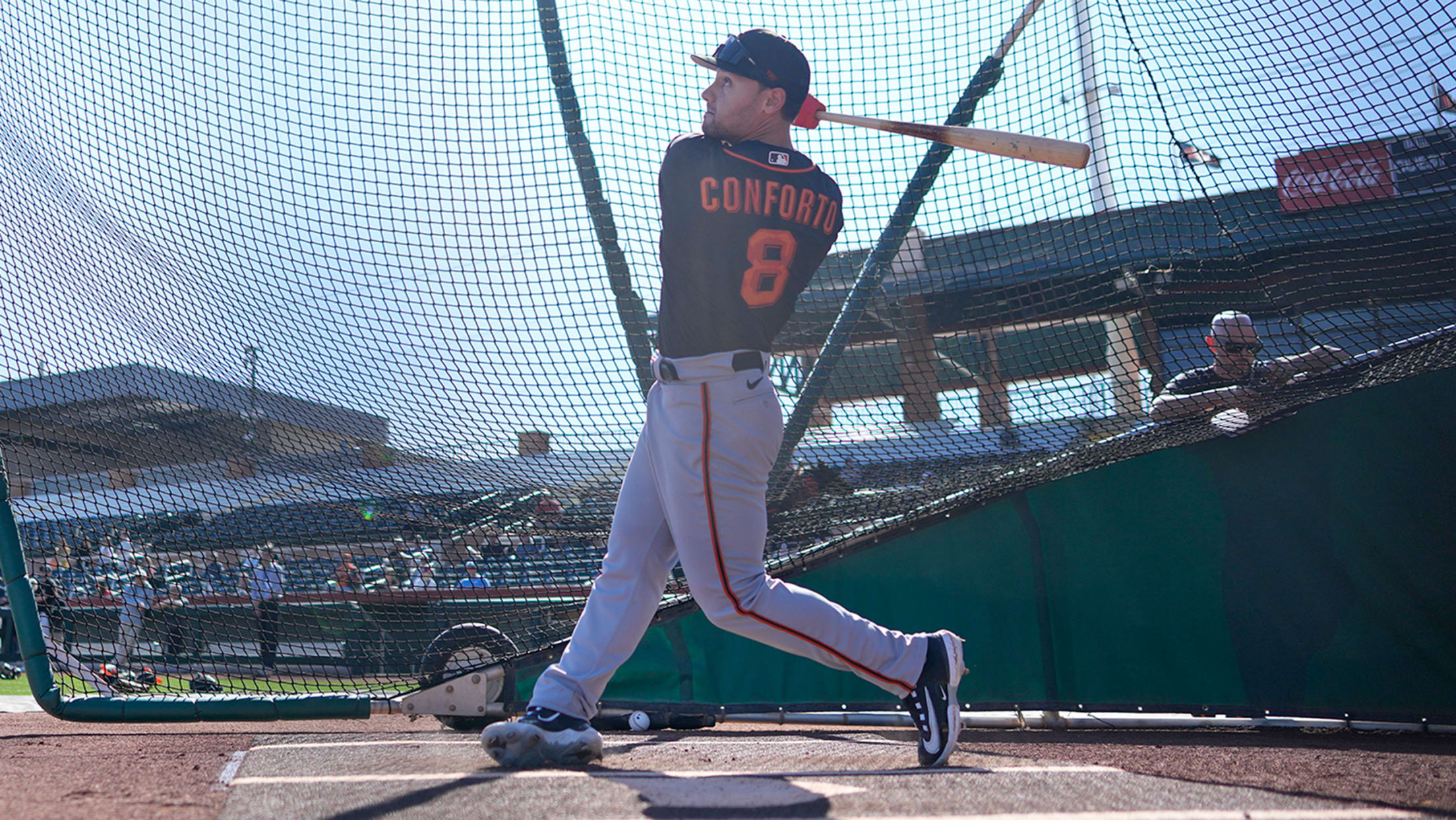 SCOTTSDALE, Ariz. -- A year ago, Michael Conforto was unsigned and stuck in the doldrums of rehab, trying everything he could to avoid surgery on his right shoulder. Those efforts went for naught: Conforto eventually went under the knife to repair his throwing shoulder, which he injured while training in
Belt (knee) to undergo season-ending surgery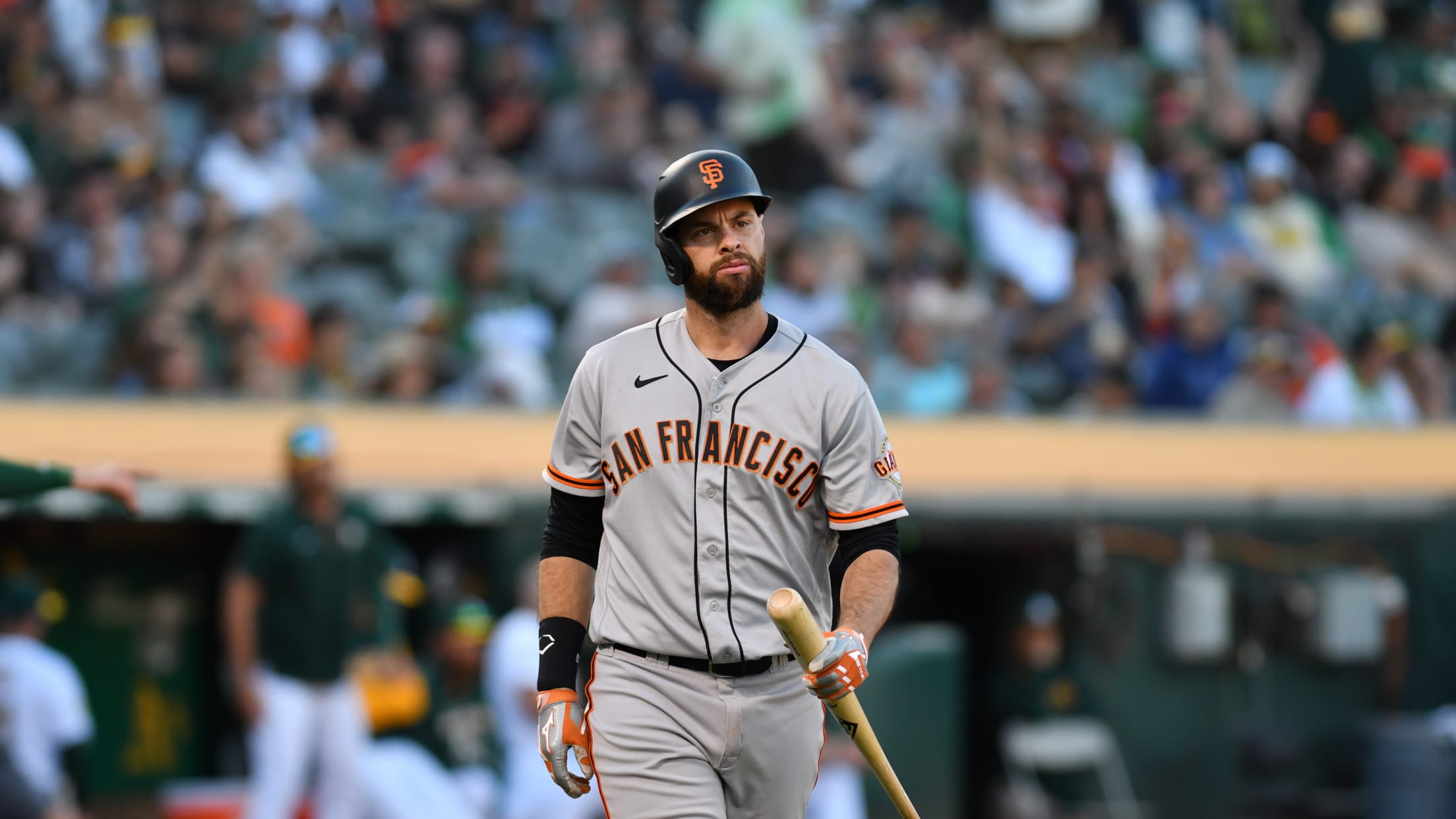 SAN FRANCISCO -- Giants first baseman Brandon Belt will have season-ending arthroscopic surgery to repair cartilage in his right knee, the club announced on Friday. The procedure will be performed Saturday in San Francisco by Dr. Ken Akizuki. Belt, 34, has been hampered on and off by right knee issues
Rodón (blister, split nail) to miss All-Star Game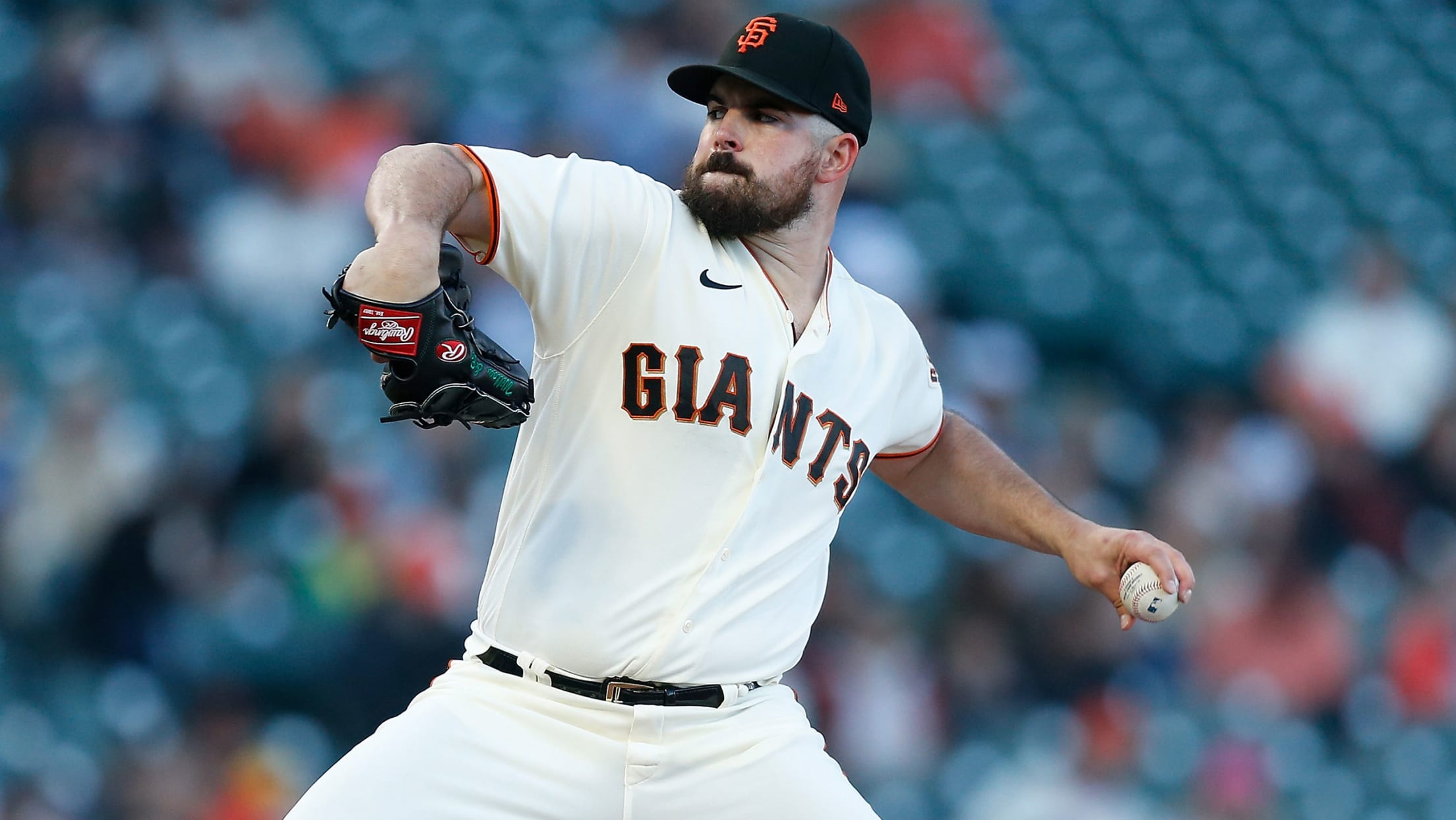 SAN FRANCISCO -- Giants starter Carlos Rodón, named a National League All-Star earlier this week to replace Brewers closer Josh Hader, himself will be replaced by Dodgers starter and former Giant Tyler Anderson, the league announced on July 16.
DeSclafani to have season-ending ankle surgery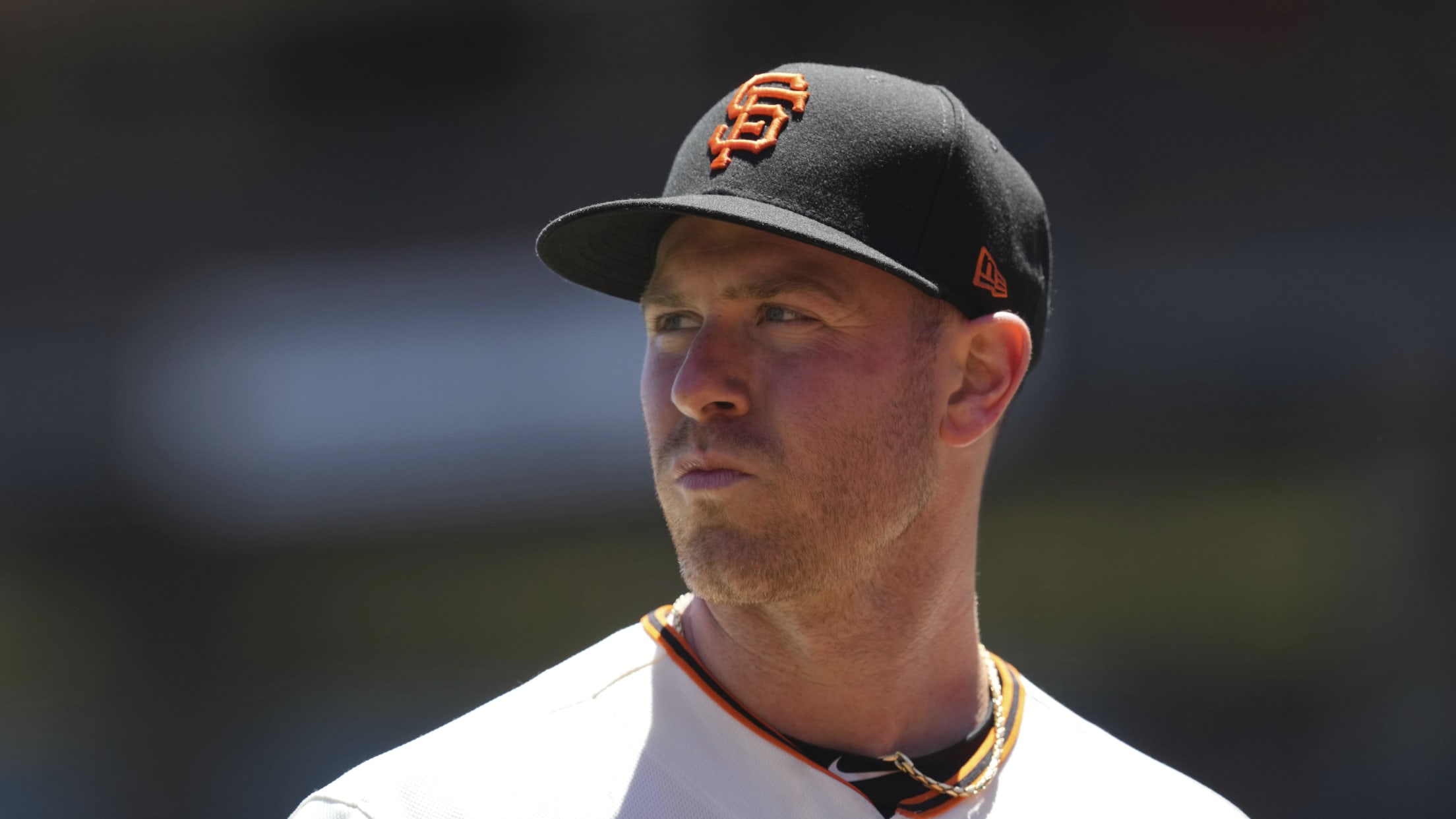 SAN FRANCISCO -- The Giants will be without their No. 3 starter for the rest of the year, as manager Gabe Kapler said Sunday that right-hander Anthony DeSclafani will undergo season-ending surgery on his troublesome right ankle on July 12. DeSclafani said the procedure, which will be performed by Dr.
Crawford (quad) exits early in loss to Rox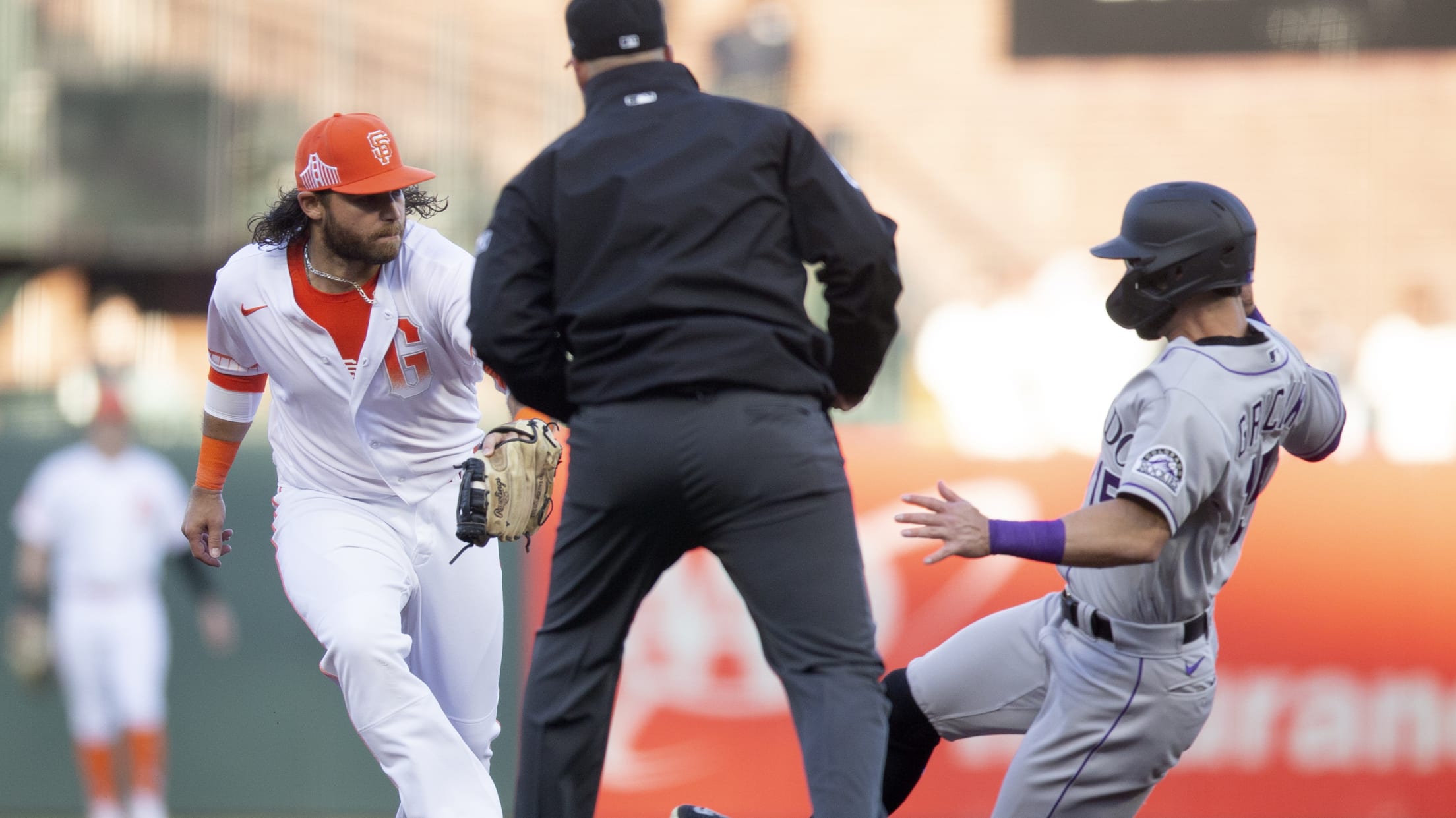 SAN FRANCISCO -- The Giants had been hoping to get Brandon Belt back from the injured list on Tuesday, but the veteran first baseman is expected to miss at least a few more days as he continues to work his way back from a right knee injury. Later in the
Yaz relieved to rejoin Giants off COVID-19 IL
'Feeling helpless is the worst feeling in that situation,' outfielder says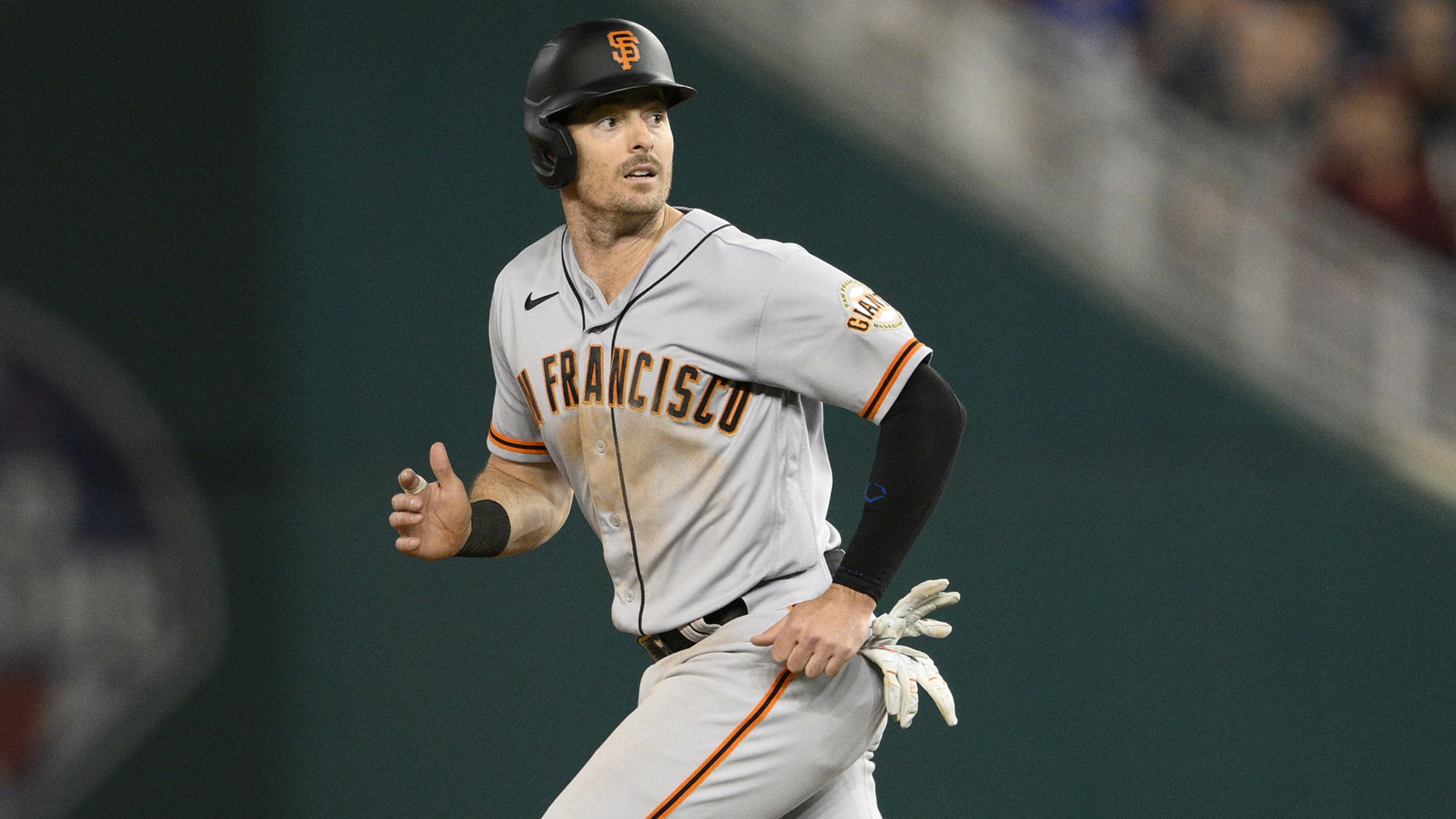 LOS ANGELES – Ten days after testing positive for COVID-19, Mike Yastrzemski was cleared to rejoin the Giants, starting in center field and batting sixth in Wednesday night's series finale against the Dodgers at Dodger Stadium. Yastrzemski, sporting a fresh mustache in honor of Mustache May, returned to the lineup
'This one hurts': Duggar joins SF's injured ranks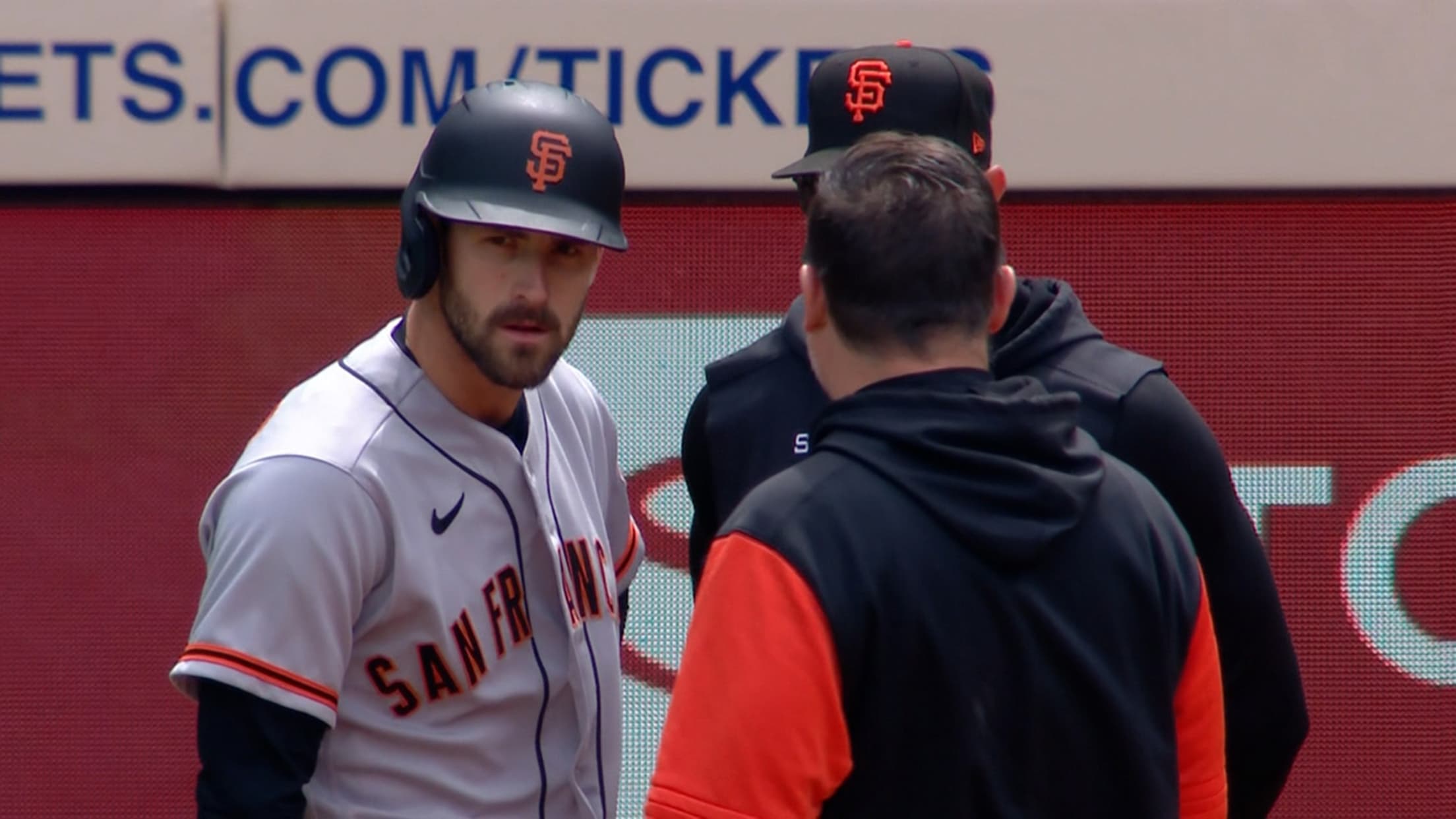 NEW YORK -- The banged-up Giants took another hit on Thursday afternoon, with center fielder Steven Duggar departing with a left oblique injury in the second inning of the club's 6-2 loss to the Mets at Citi Field.
Adductor strain lands Cobb on 10-day IL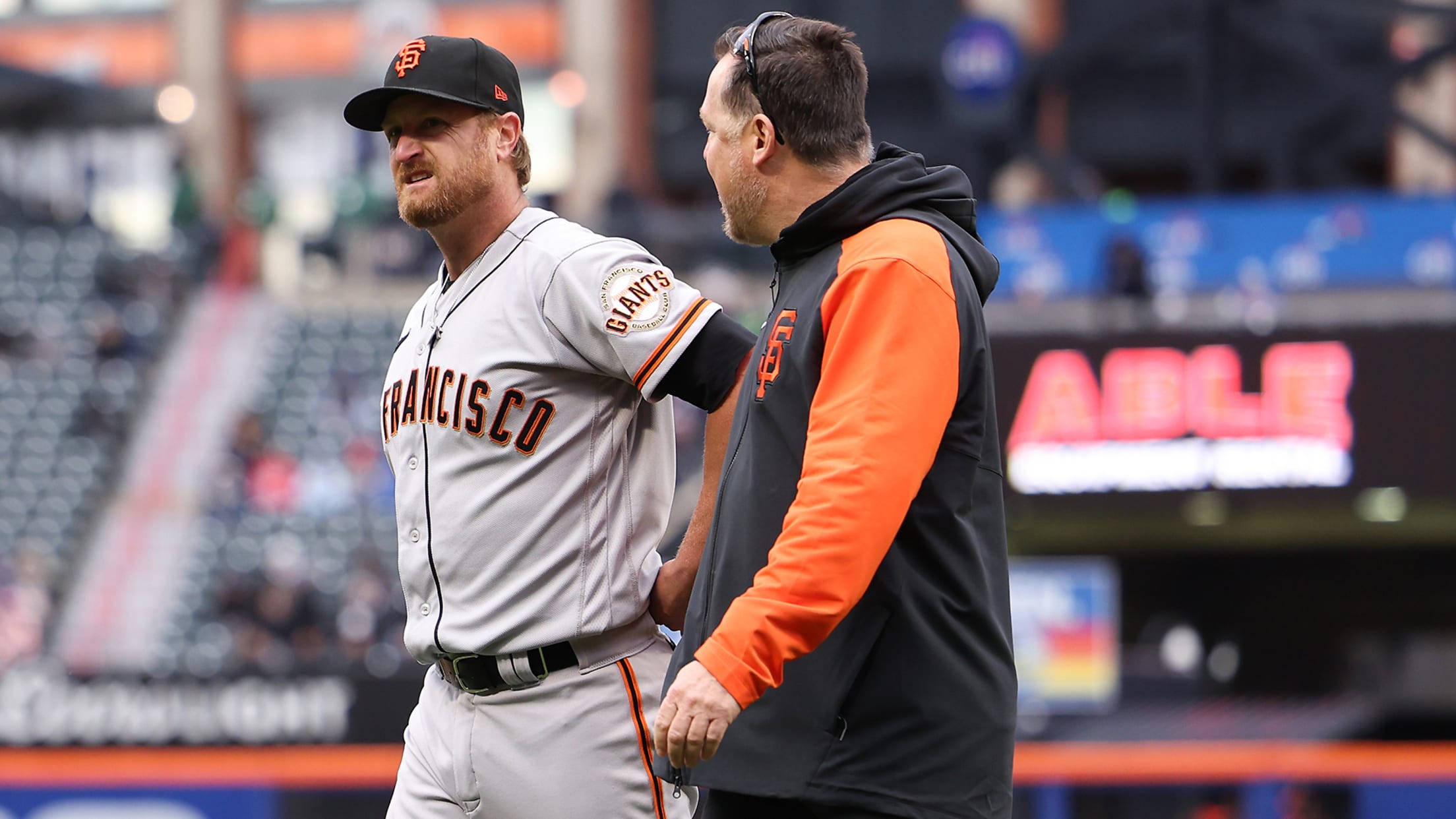 NEW YORK -- The Giants' rotation took a blow following their 5-4 walk-off loss to the Mets in Game 1 of Tuesday's doubleheader at Citi Field. Right-hander Alex Cobb was placed on the 10-day injured list after suffering a right adductor strain in the fifth inning of his second start
La Stella gets first Cactus hacks; Rodón sharp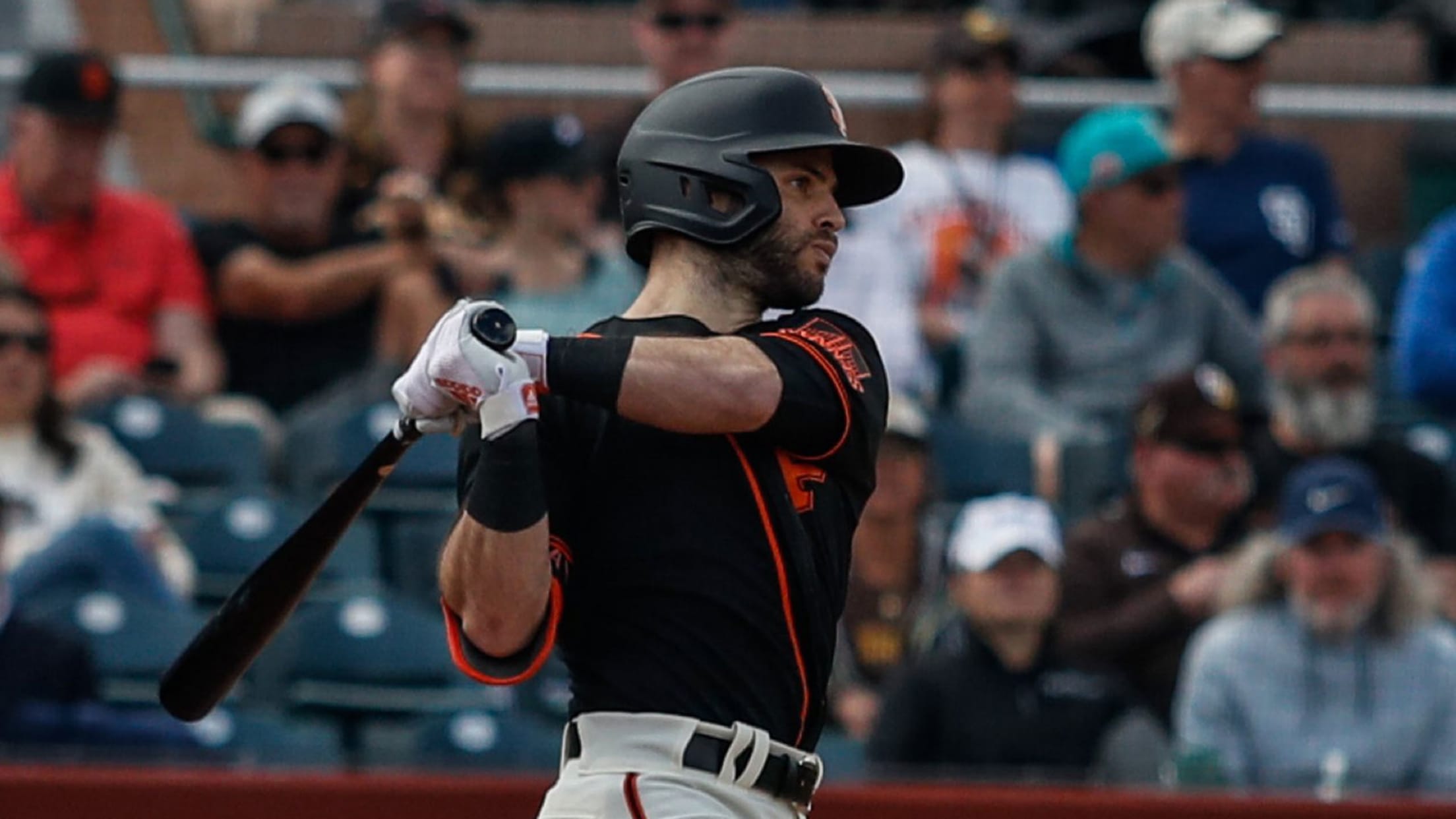 SCOTTSDALE, Ariz. -- Tommy La Stella enjoyed a short but productive 2022 Cactus League debut on Tuesday afternoon. La Stella, who is working his way back from offseason left Achilles surgery, went 1-for-2 with a bases-clearing double and a walk while serving as the Giants' designated hitter in an 11-6
Giants roll with punches with Wade, Longoria sidelined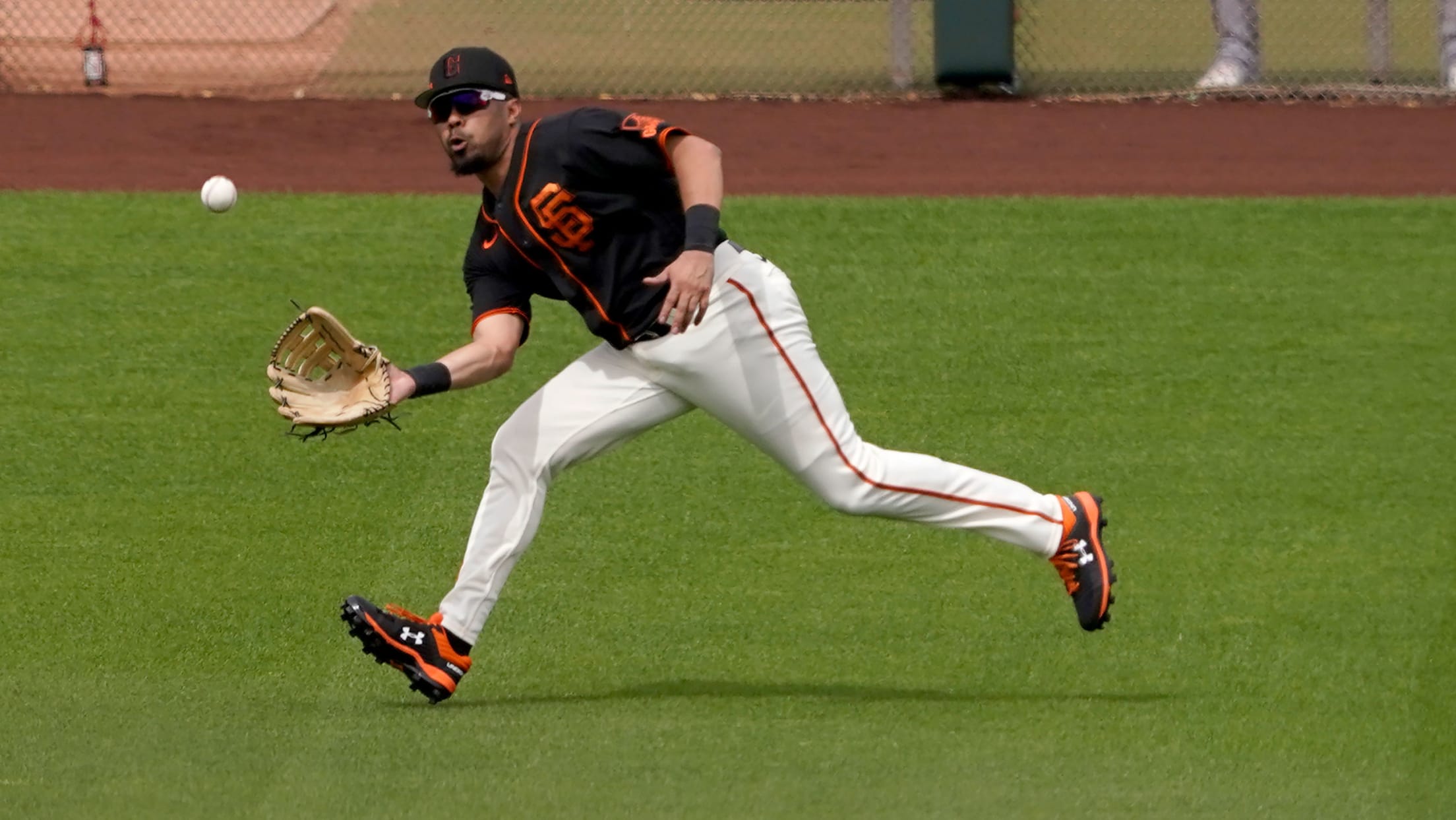 SCOTTSDALE, Ariz. -- One day after learning they'd be without third baseman Evan Longoria on Opening Day, the Giants absorbed another significant blow. Outfielder LaMonte Wade Jr. underwent an MRI exam on Monday that revealed inflammation and bone bruising in his left knee. He will rest for 10 days before
Finger surgery to sideline Longoria for OD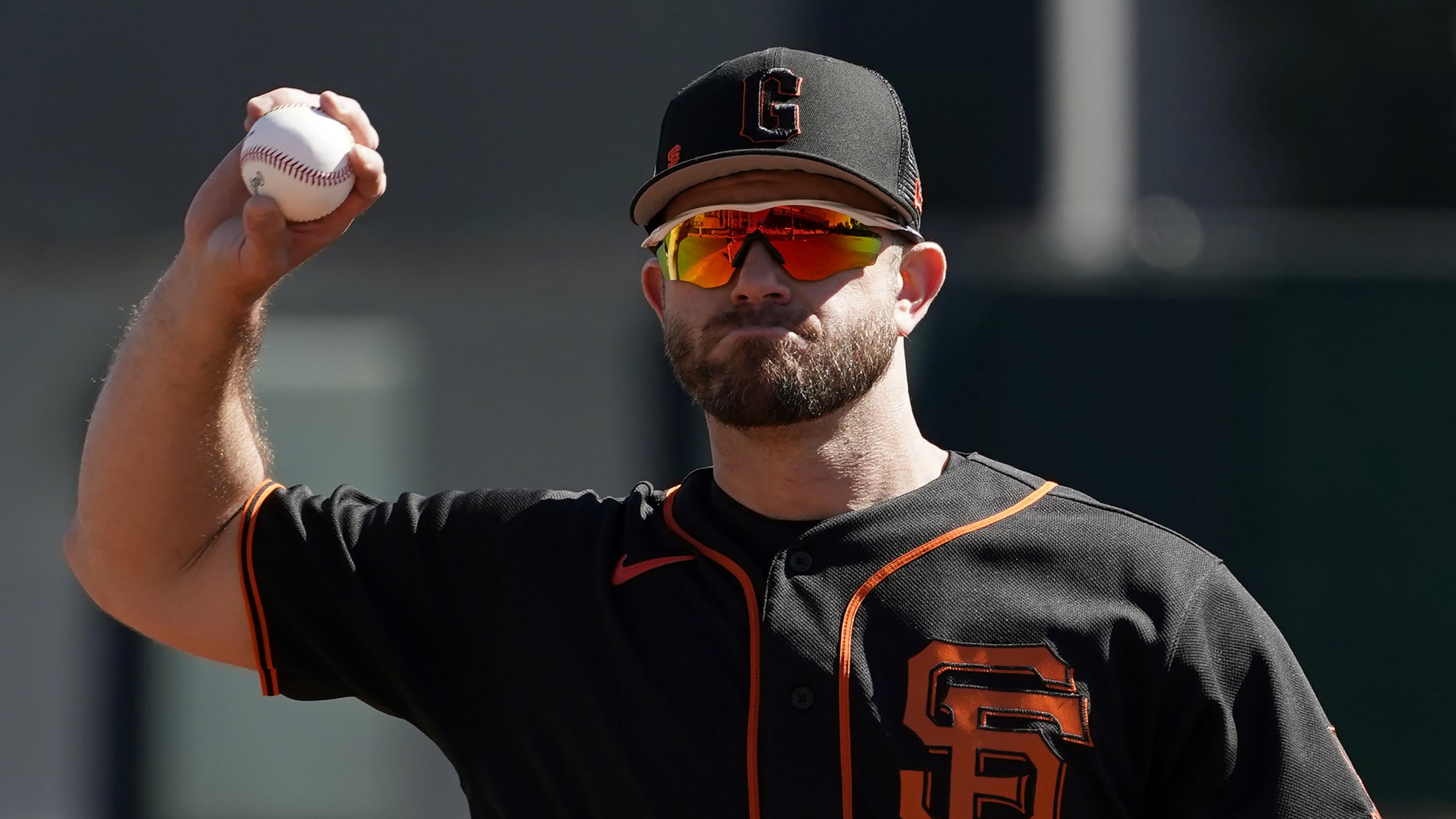 SCOTTSDALE, Ariz. -- The Giants will be without their starting third baseman on Opening Day, as the club announced that Evan Longoria will undergo surgery in Los Angeles on Tuesday to repair a ligament in his right index finger. Longoria's prognosis will be determined after the procedure, which will be
Giants not ruling out La Stella for opener
Belt being slowed by right knee; Wood sharp in 2nd spring outing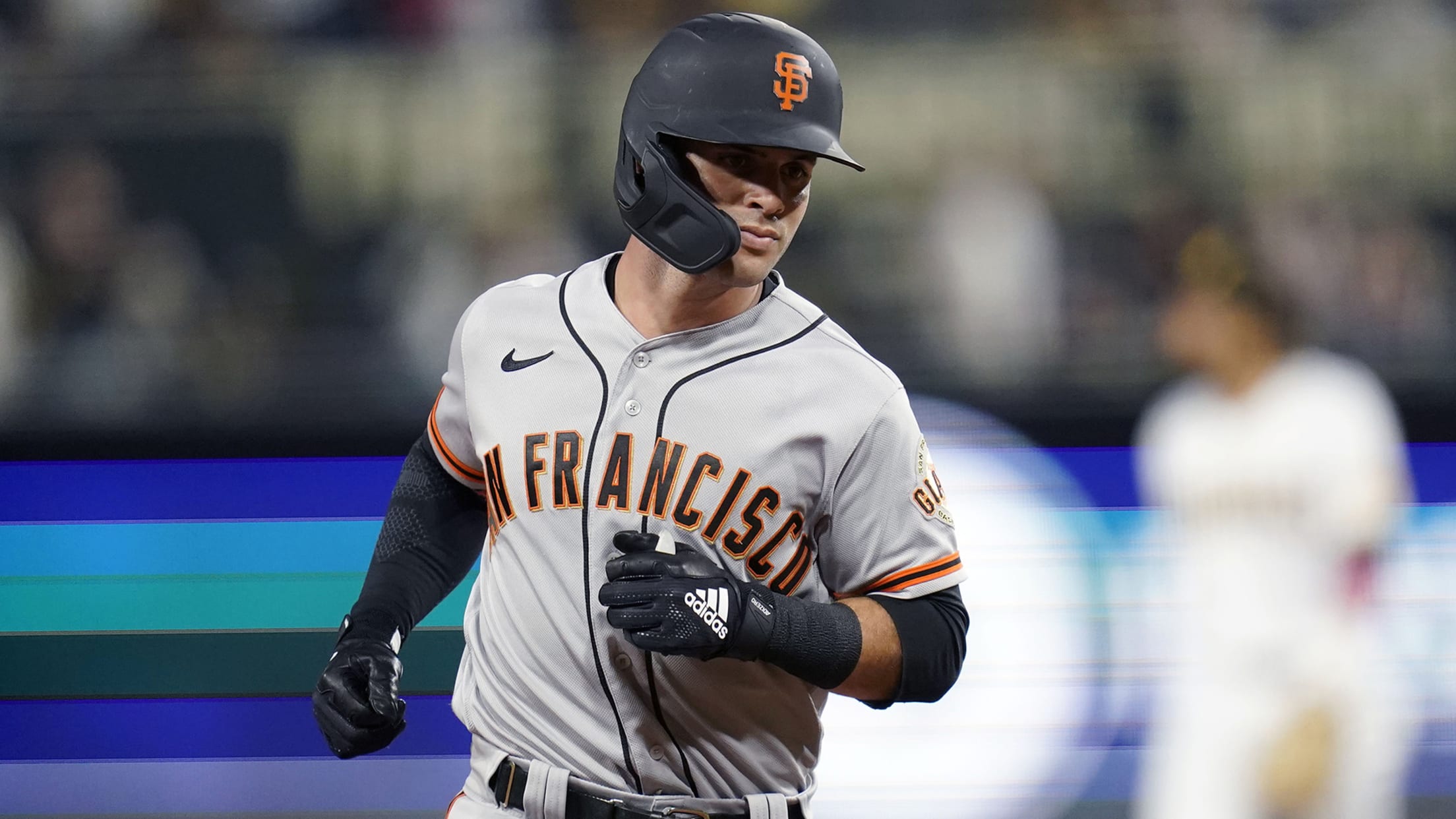 SCOTTSDALE, Ariz. -- Tommy La Stella has yet to appear in a Cactus League game as he continues his recovery from offseason left Achilles surgery, but he's far enough along in his rehab that the Giants haven't ruled out the possibility that he could be ready for Opening Day on