Harrison fans nine in Double-A debut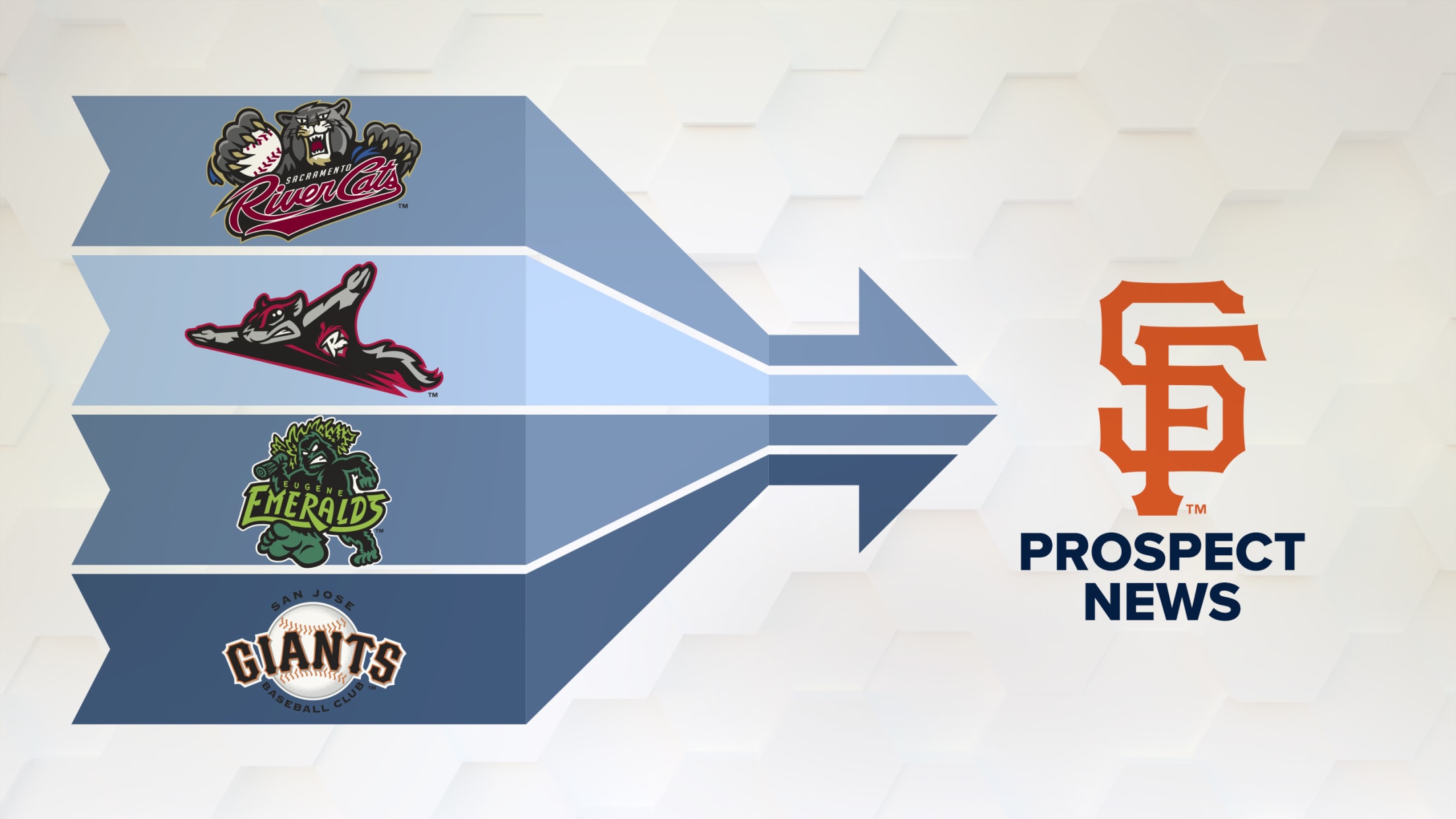 Welcome to the Giants prospect update, where you'll find news, promotions and standout performances, all year long.
Harrison continues dominant run with Emeralds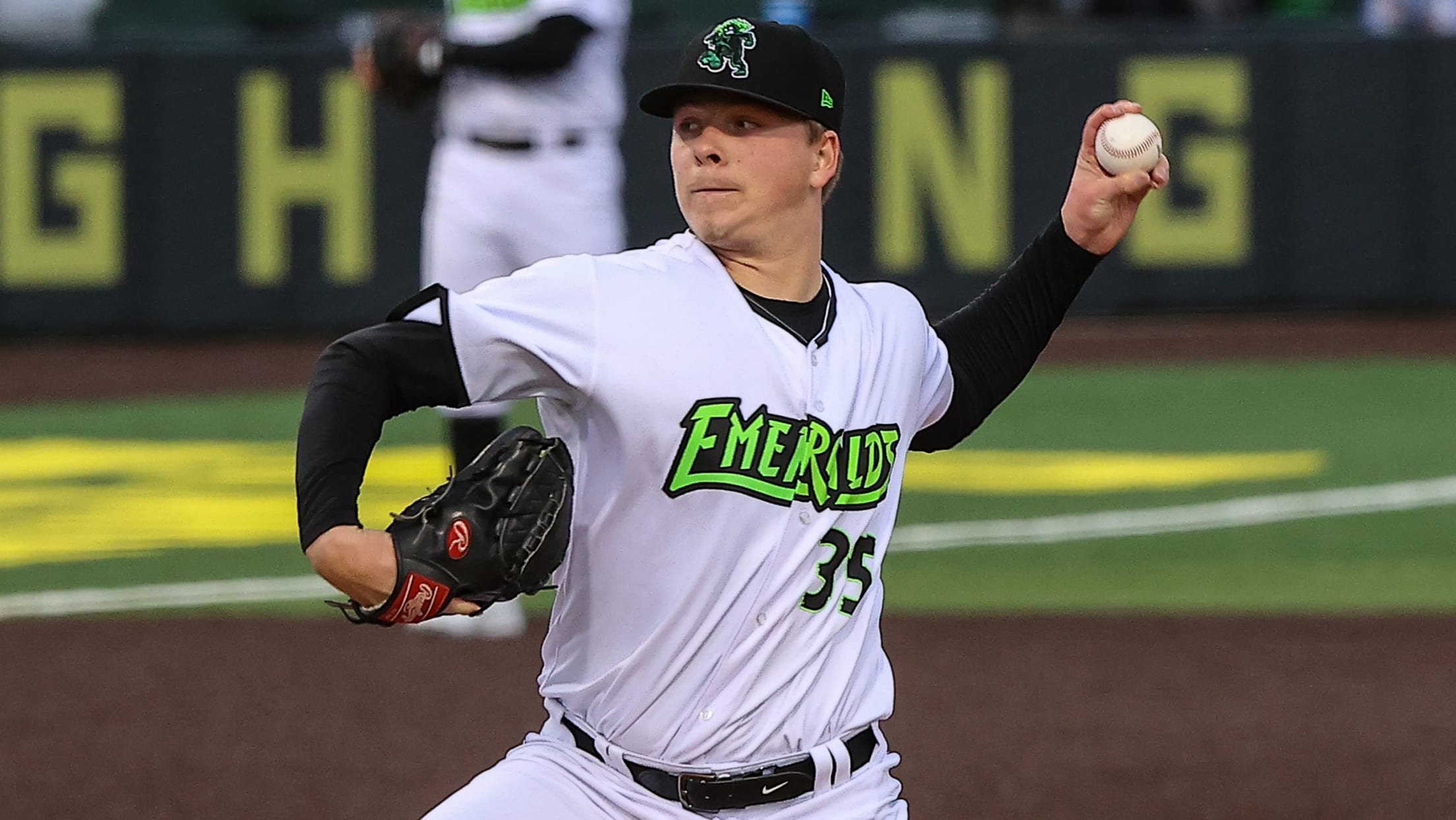 The distance between Eugene and Richmond is 2,882 miles, but Kyle Harrison is making that feel shorter and shorter every single time he takes the ball.
Harrison continues hot start, fans 9 over 5 scoreless
Kyle Harrison turned heads in his pro debut last season when he won Low-A West Pitcher of the Year honors. In 2022, he's looking for a repeat performance. MLB's No. 74 prospect fired another gem on Friday night, this time striking out nine over five shutout innings in High-A Eugene's
'I got swag now': Ramos picks up two hits, Crawford's cleats in debut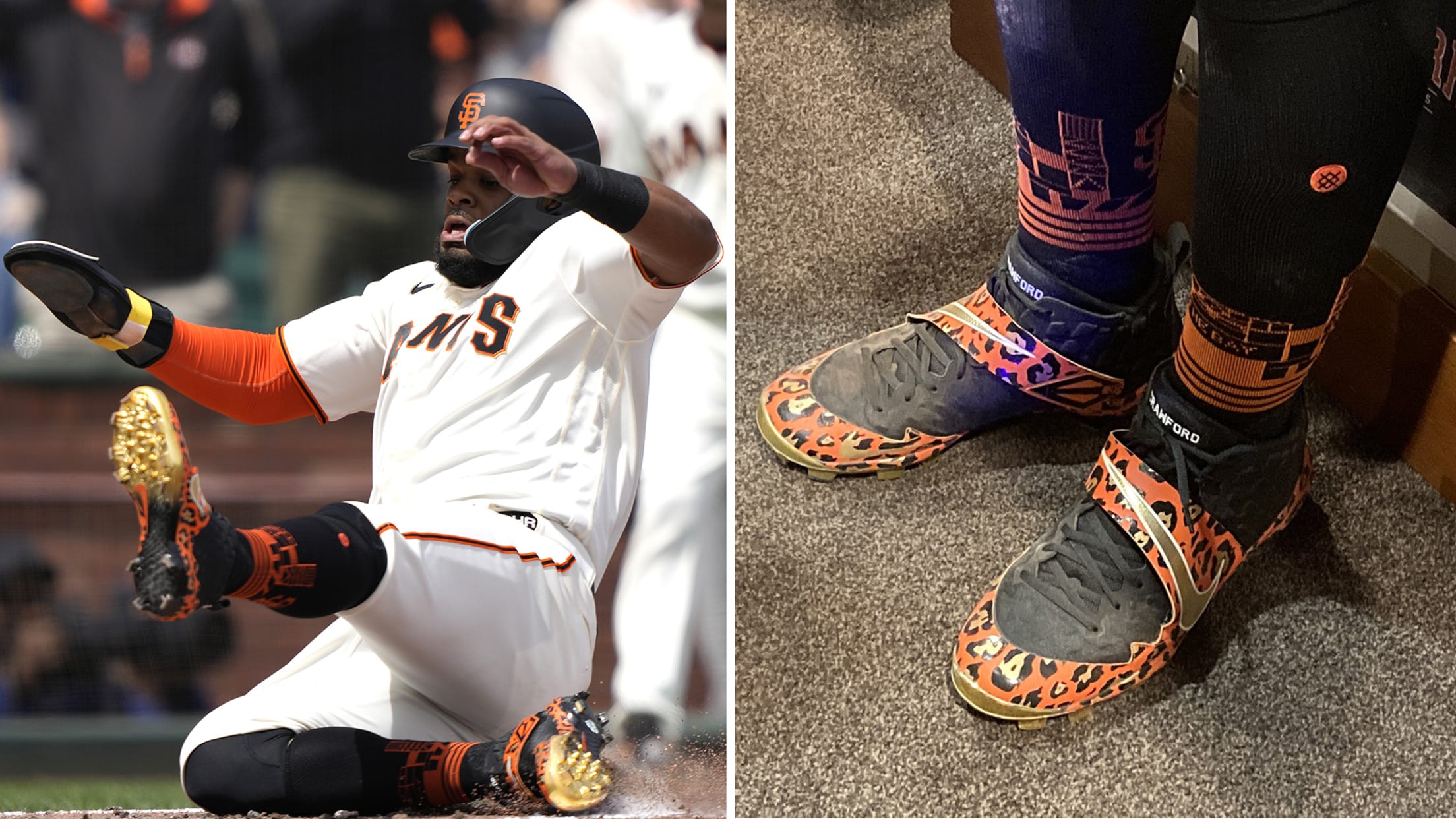 SAN FRANCISCO -- Giants prospect Heliot Ramos had hoped 2022 would be the year he finally reached the Majors, though he didn't expect to receive the long-awaited call only three days into the regular season. It didn't take long for the 22-year-old outfielder to show he belonged. Ramos started in
Bart starts new era behind plate with 1st HR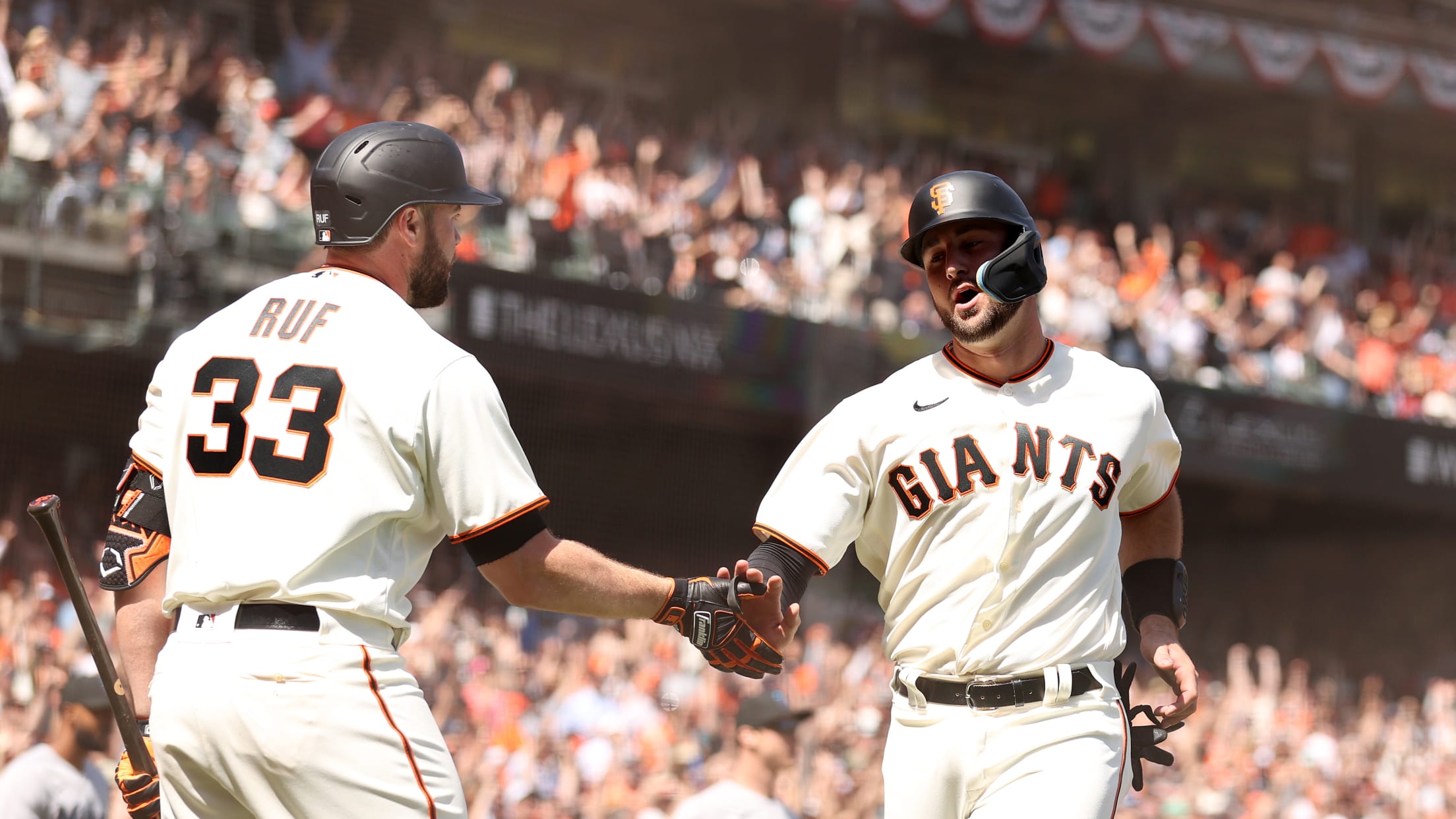 SAN FRANCISCO -- There was never much of a doubt that Logan Webb would be the Giants' Opening Day starter. The bigger question at the outset of the spring was who would catch him and fill the cavernous hole that was left behind the plate following the retirement of franchise
Here's where Giants Top 30 prospects are starting '22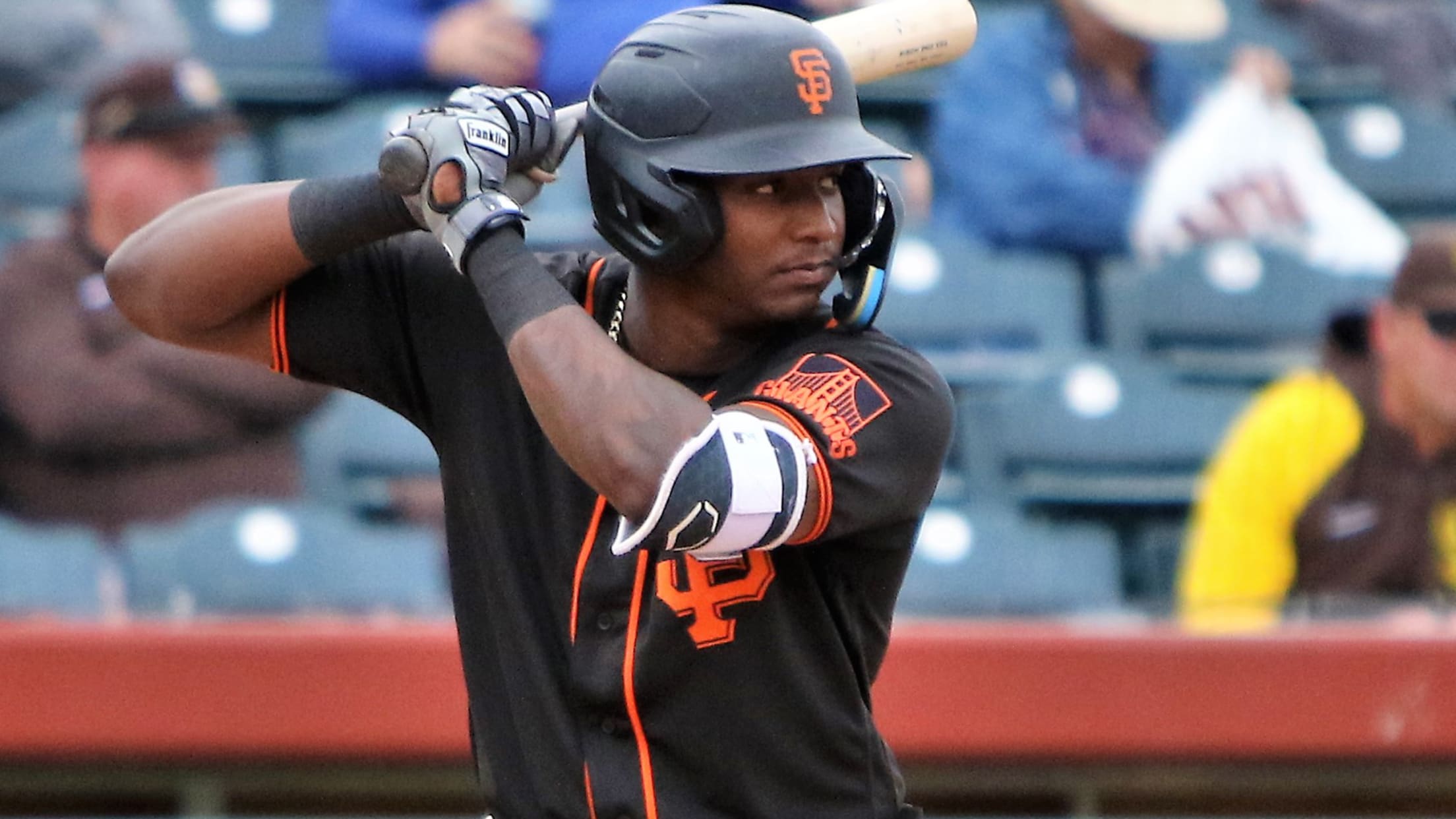 With the Minor League season opening this week, here's where the Giants' Top 30 Prospects are projected to start:
Here are the Giants' Top 30 Prospects for 2022
The Giants went through four consecutive losing seasons in 2017-20, matching their longest downturn since World War II, before erupting for a franchise-record 107 victories last year. Beyond that big leap, they're poised for long-term success. San Francisco's farm system is as deep as it has been in decades and
International prospects thriving in Giants camp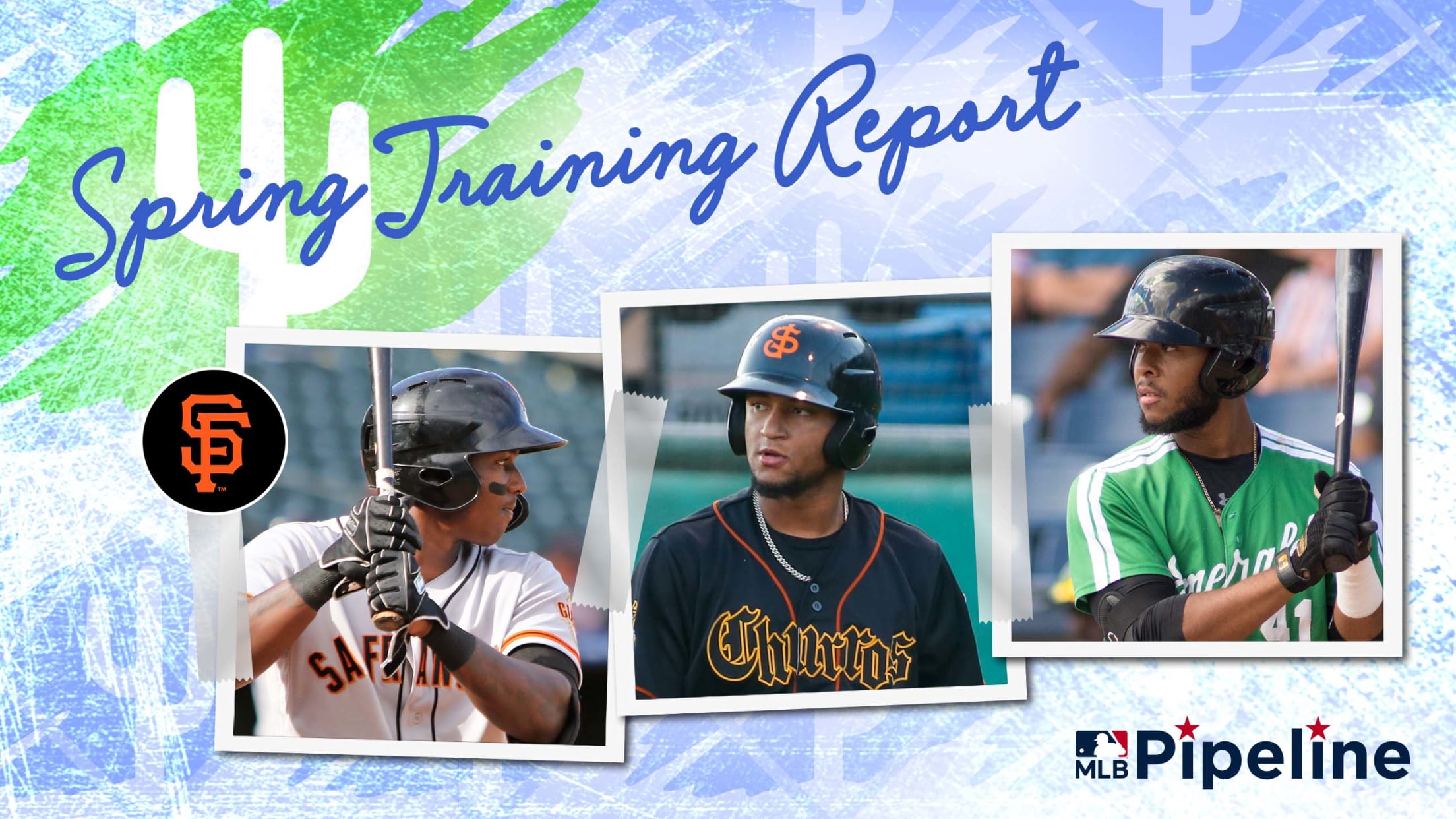 SCOTTSDALE, Ariz. -- The Giants have a proud tradition of international stars that dates to signing Hall of Famers Orlando Cepeda and Juan Marichal along with the Alou brothers in the 1950s. But after landing Pablo Sandoval in 2003, they didn't get much out of the global market for more
Q&A with Giants prospect Kyle Harrison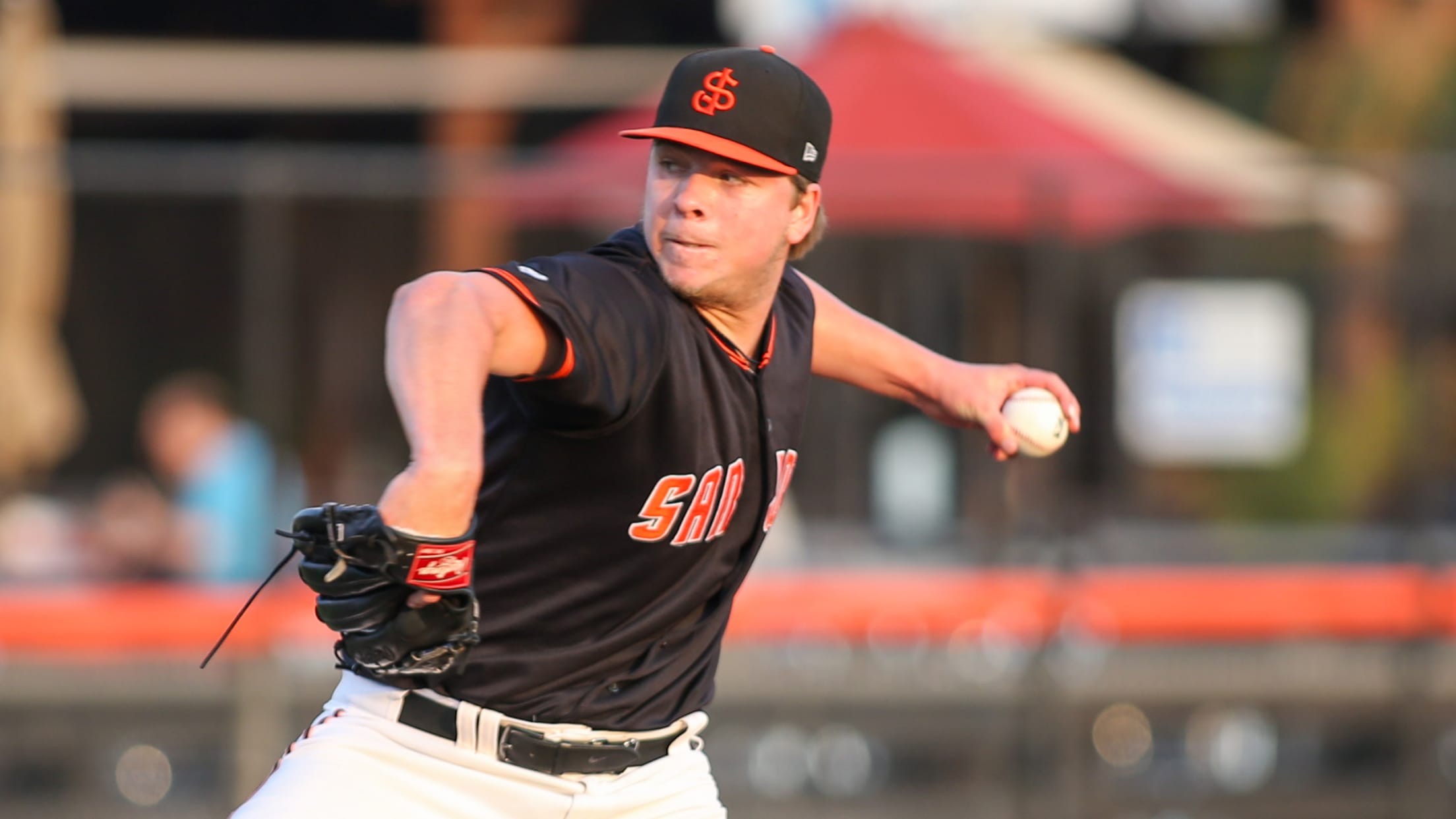 SCOTTSDALE, Ariz. -- Left-hander Kyle Harrison was known more for his pitchability than his stuff as an amateur, but that hasn't been the case since the Giants signed him for $2,497,500 as a third-rounder out of a De La Salle High (Concord, Calif.) in 2020. He showed increased power on
SF prospect Ramos optimistic entering '22, eyeing big leagues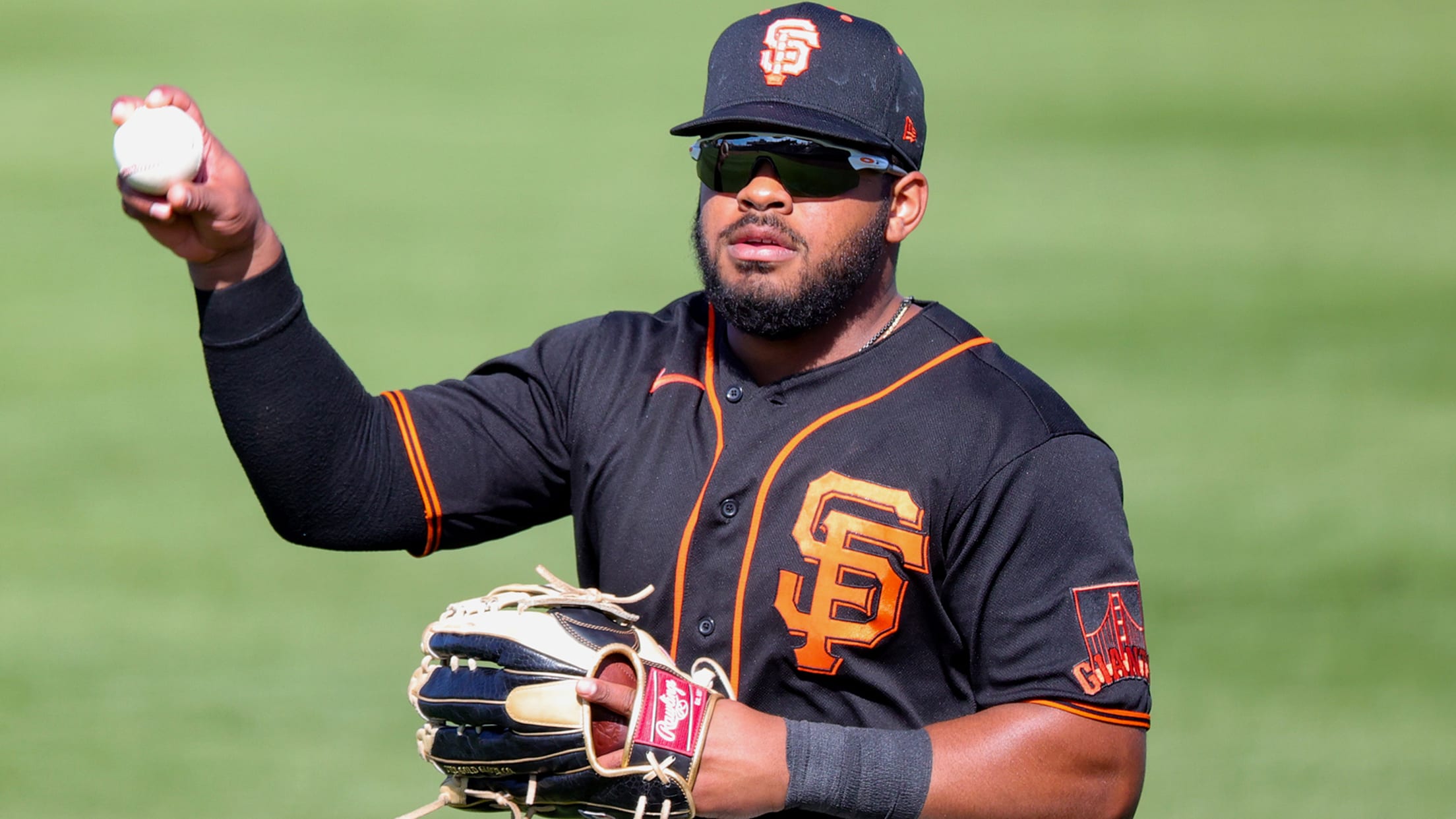 SCOTTSDALE, Ariz. -- Heliot Ramos' goal in 2021 was to reach the big leagues. It was his fifth year in the Giants' system, and the '17 first-round Draft pick felt he was ready to make the jump. However, Ramos never got the call. He split the season between Triple-A Sacramento
Bart takes the mantle: 'I'm fired up, I'm ready to work'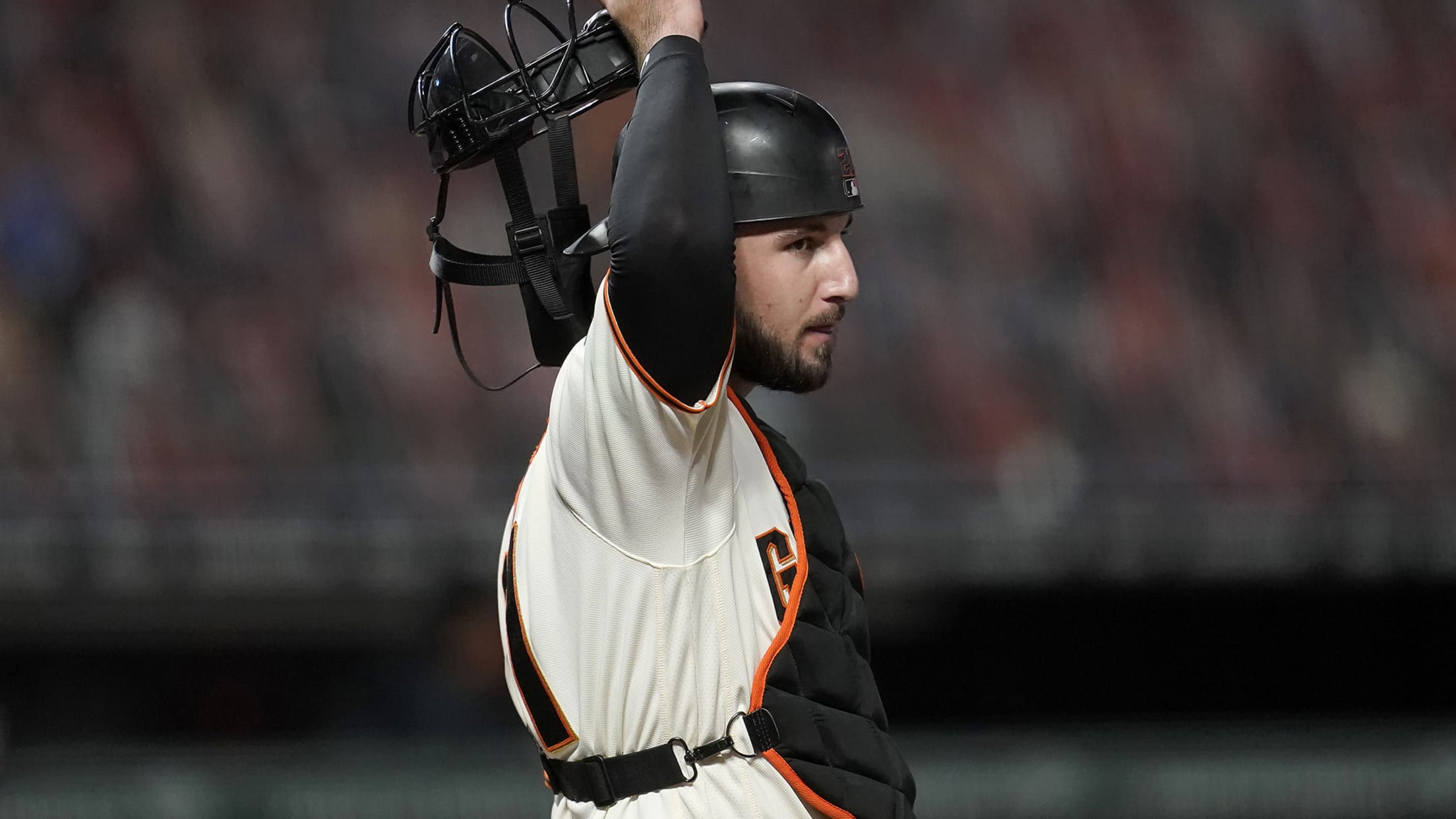 SCOTTSDALE, Ariz. -- From the moment he was taken with the second overall pick of the 2018 Draft, Joey Bart has been viewed as Buster Posey's heir apparent. With Posey announcing his retirement in November, Bart finally is poised to succeed the franchise icon behind the plate and begin a
Trimmer Harrison honing accuracy, toying with changeup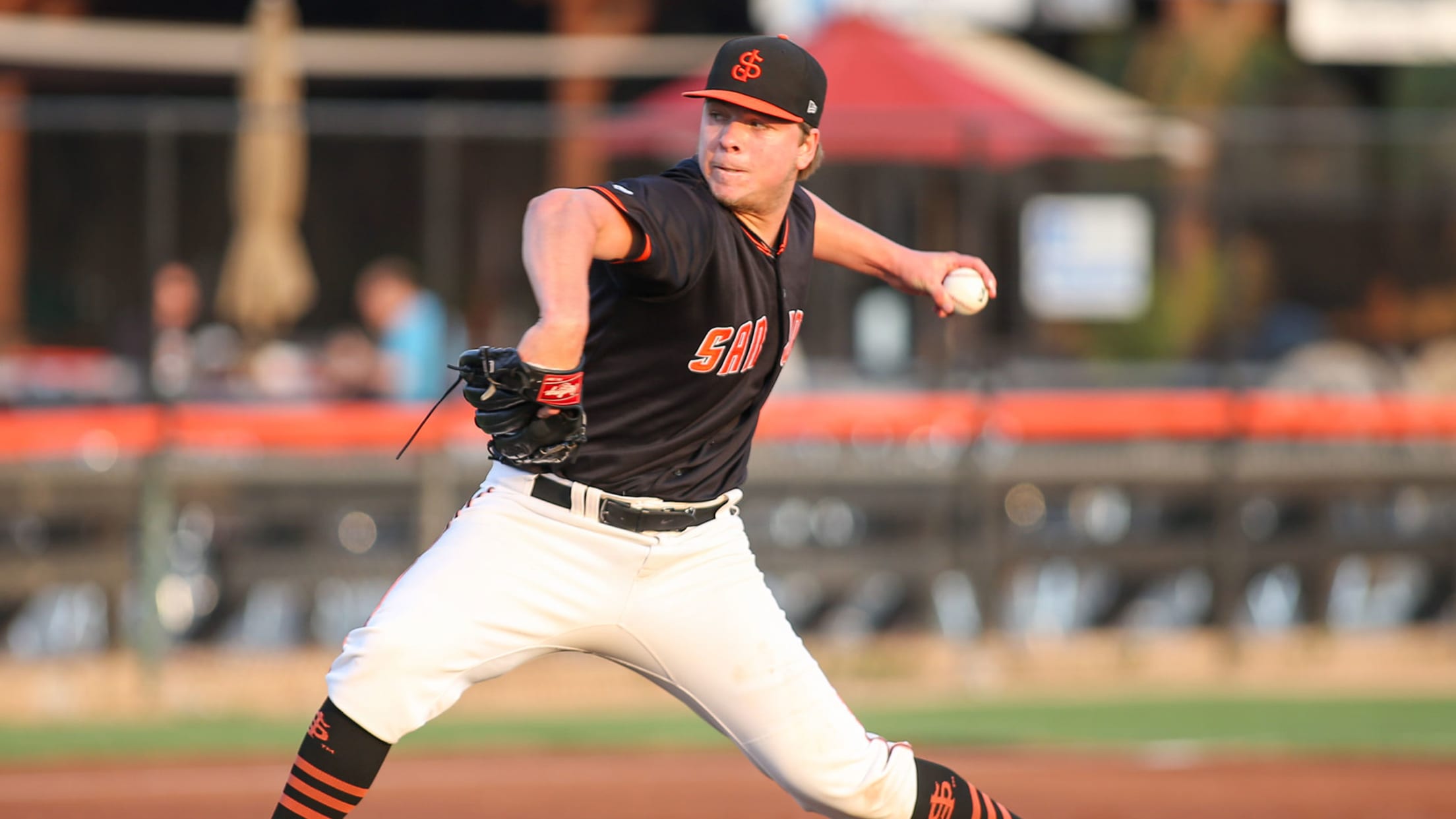 PHOENIX -- Much of the hype surrounding the Giants' farm system tends to focus on its promising group of position players, but many of the organization's young pitchers are now beginning to open eyes as well. Chief among them is 20-year-old left-hander Kyle Harrison, a third-round Draft pick who opted
Luciano looks to build off first full season: 'I feel great'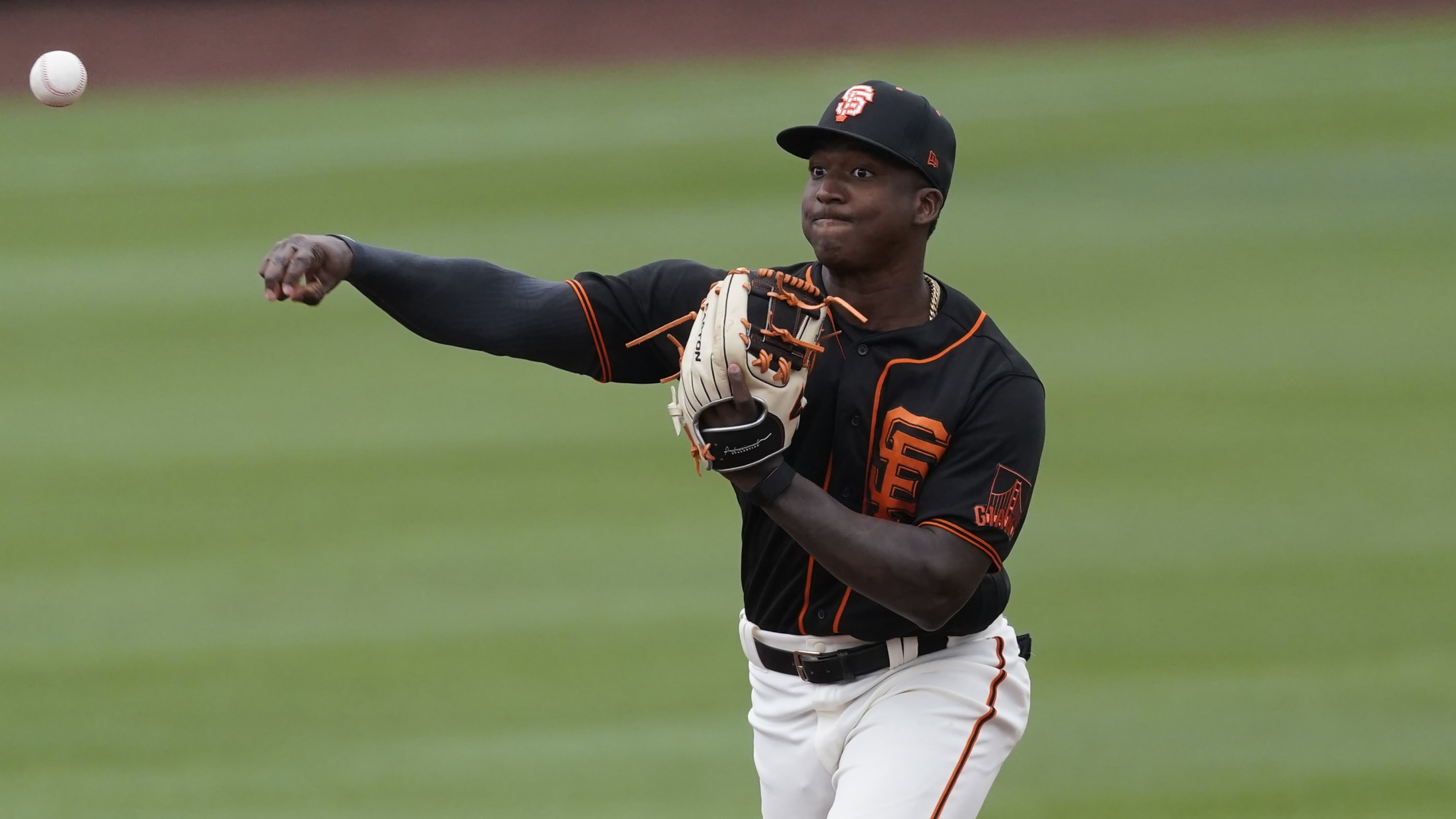 PHOENIX -- Marco Luciano admits that the toll of his first full Minor League season caught up with him toward the end of his 2021 campaign, but he didn't take much time to relax once the offseason began. Luciano, a 20-year-old shortstop who is ranked the Giants' No. 1 prospect
Matos aims to land among baseball's top talents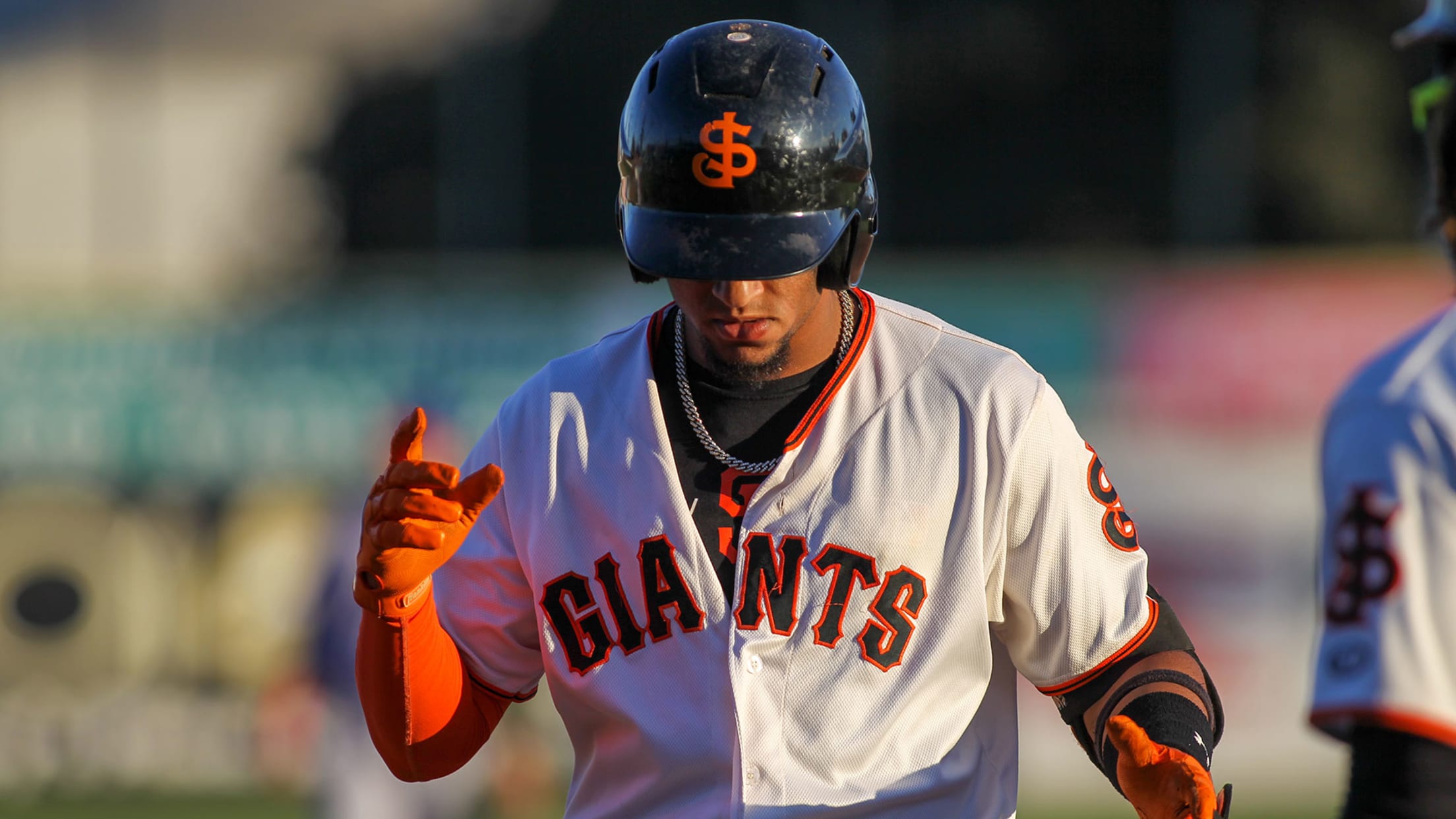 PHOENIX -- There are few Giants prospects who raised their stock as much as Luis Matos last year. Matos, a 20-year-old center fielder and right-handed hitter from Venezuela, emerged as a standout on a loaded Low-A San Jose roster in 2021, earning league MVP honors after batting .313/.358/.494 with 15
Explore Sacramento's Sutter Health Park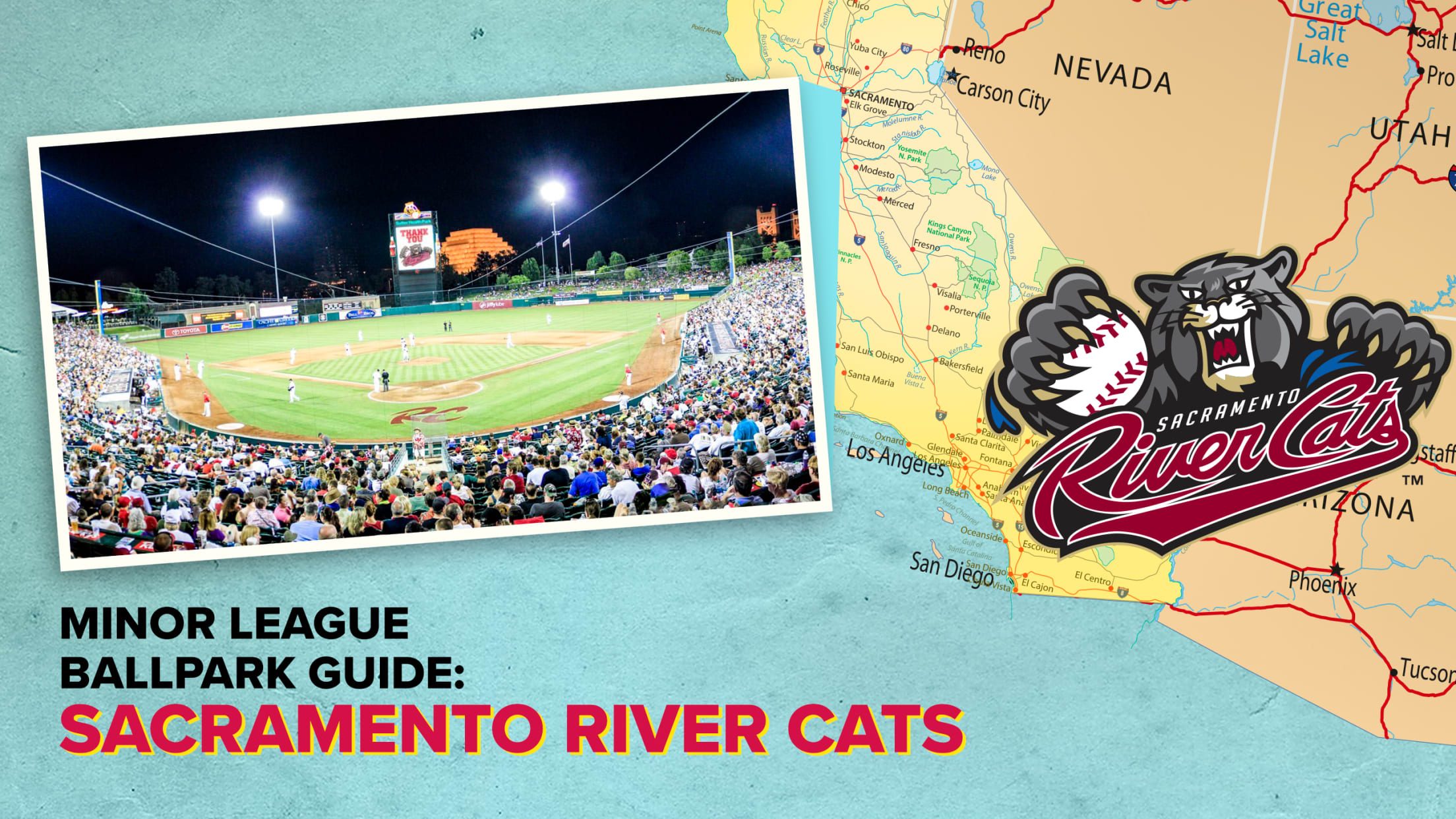 Welcome to Sutter Health Park, where there's never any doubt you're in the Golden West. Buy a ticket to watch the Sacramento River Cats claw their way to the top on behalf of California's capital city.
SF's Reckley draws strength from late mom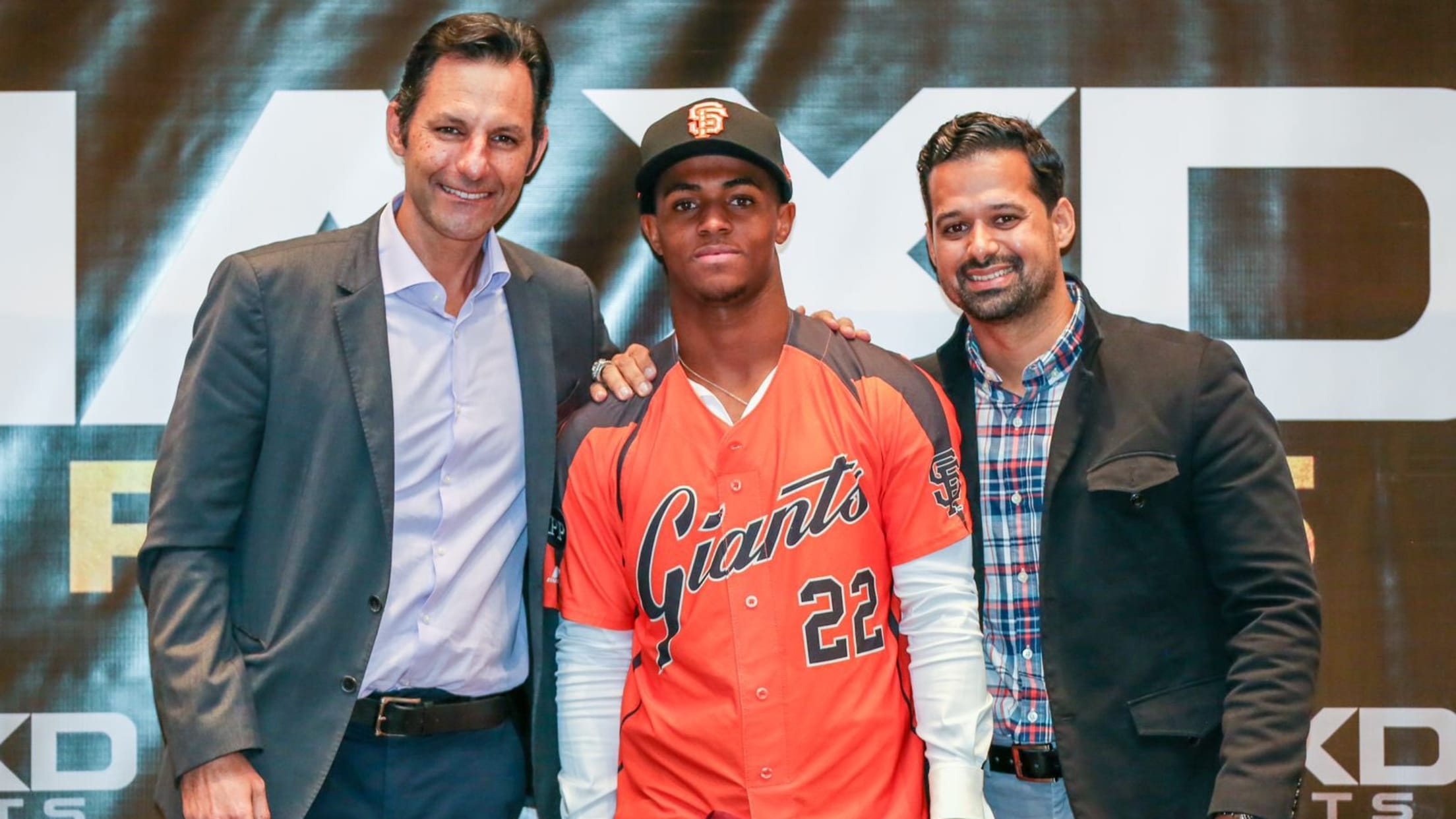 Patricia Reckley gave countless lessons while working as an elementary school science teacher, but she imparted one of her most lasting ones to her son, Ryan. The younger Reckley, a 17-year-old Bahamian shortstop, signed with the Giants for $2.2 million on Saturday, making him the headliner of the organization's highly
Giants sign 11 international prospects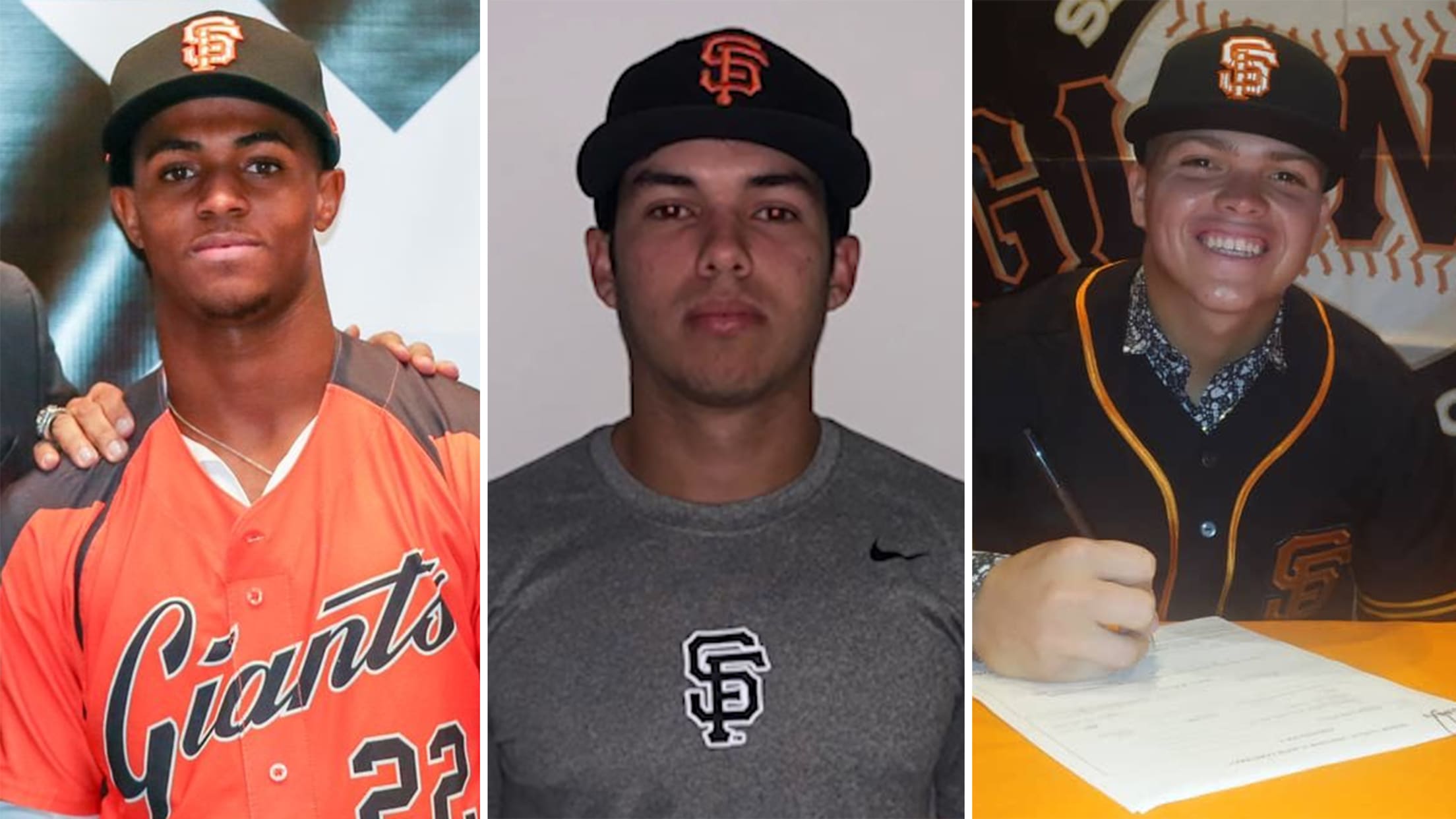 The Giants added one of the top infielders in this year's international signing class and a well-known catching prospect to their farm system. San Francisco announced the signing of 11 international prospects on Saturday as the 2022 international signing got underway. Among the new Giants prospects are Bahamian shortstop Ryan
Pomares, Murphy earn top prospect honors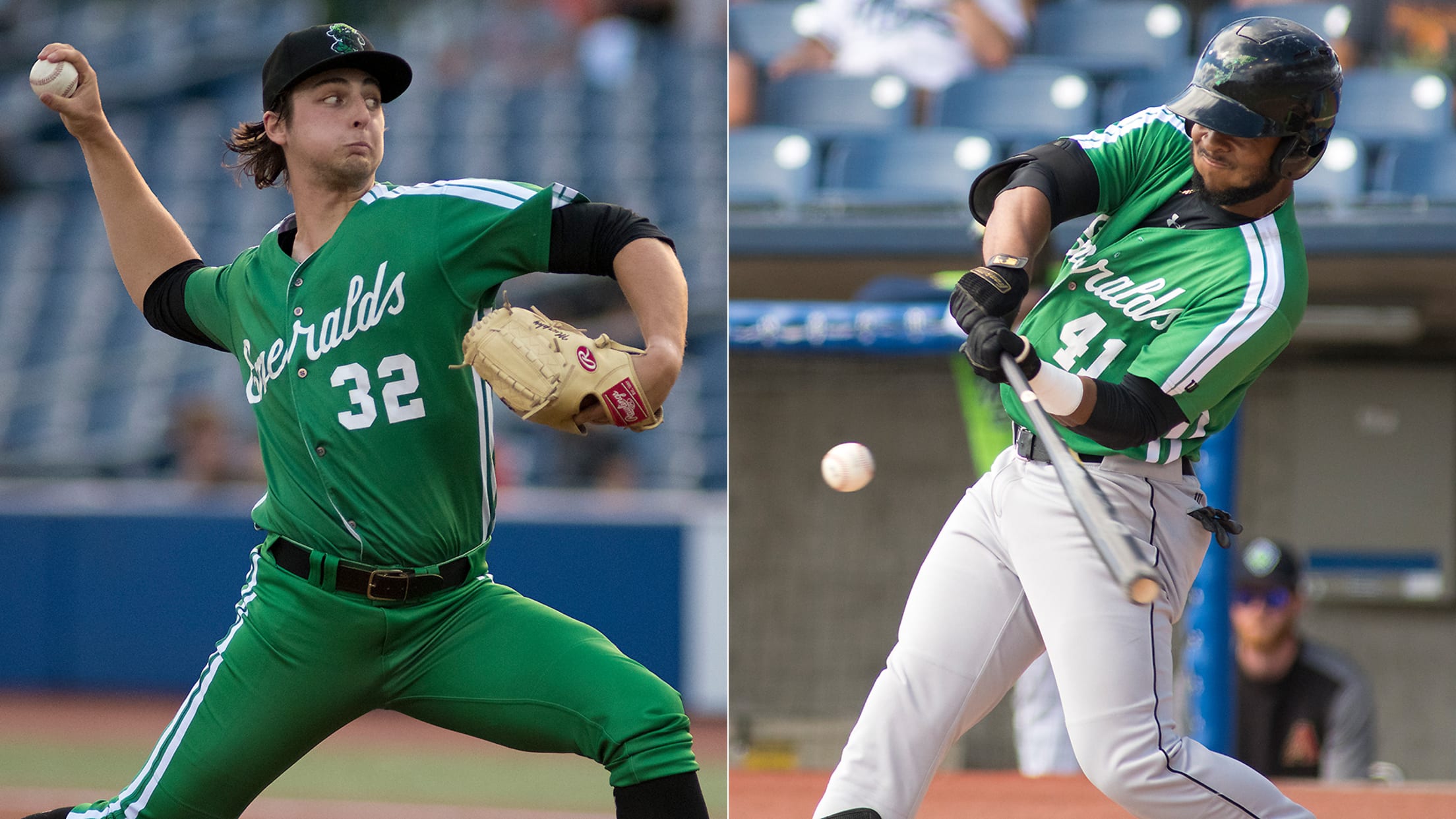 The Giants stunned the industry by reeling off a franchise-record 107 wins and capturing the National League West title this past season, but they had plenty to celebrate at the lower levels of the organization, as well. Even with the cancellation of the Minor League season in 2020, the Giants
Giants protect 2 prospects from Rule 5 Draft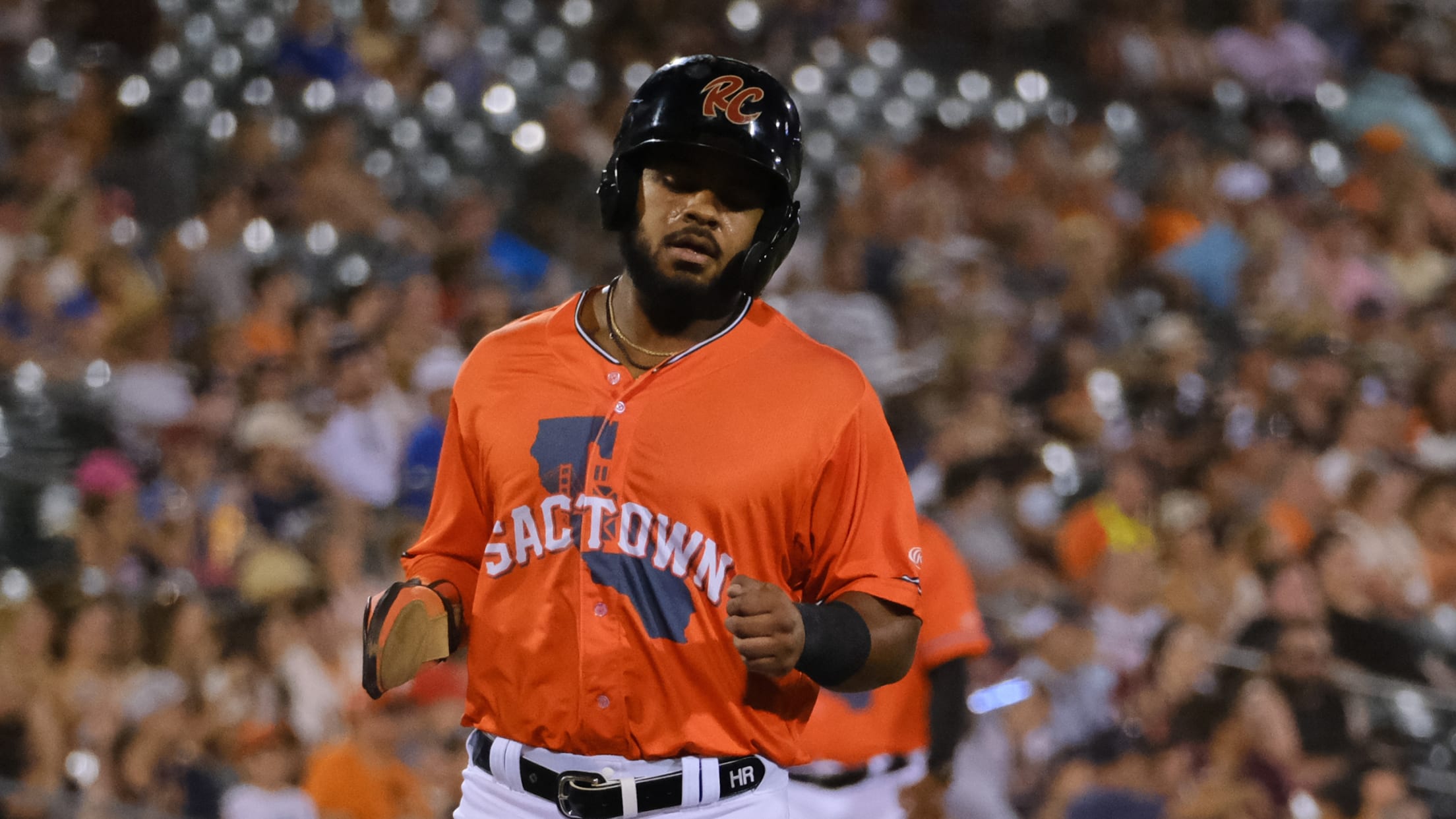 The Giants added a pair of prospects -- outfielder Heliot Ramos and right-hander Sean Hjelle -- to their 40-man roster Friday, protecting them from being selected in next month's Rule 5 Draft. To clear the roster spots for Ramos and Hjelle, the Giants returned Rule 5 selection right-hander Dedniel Núñez
Fall 'Stache Game: Bishop over Tork by a hair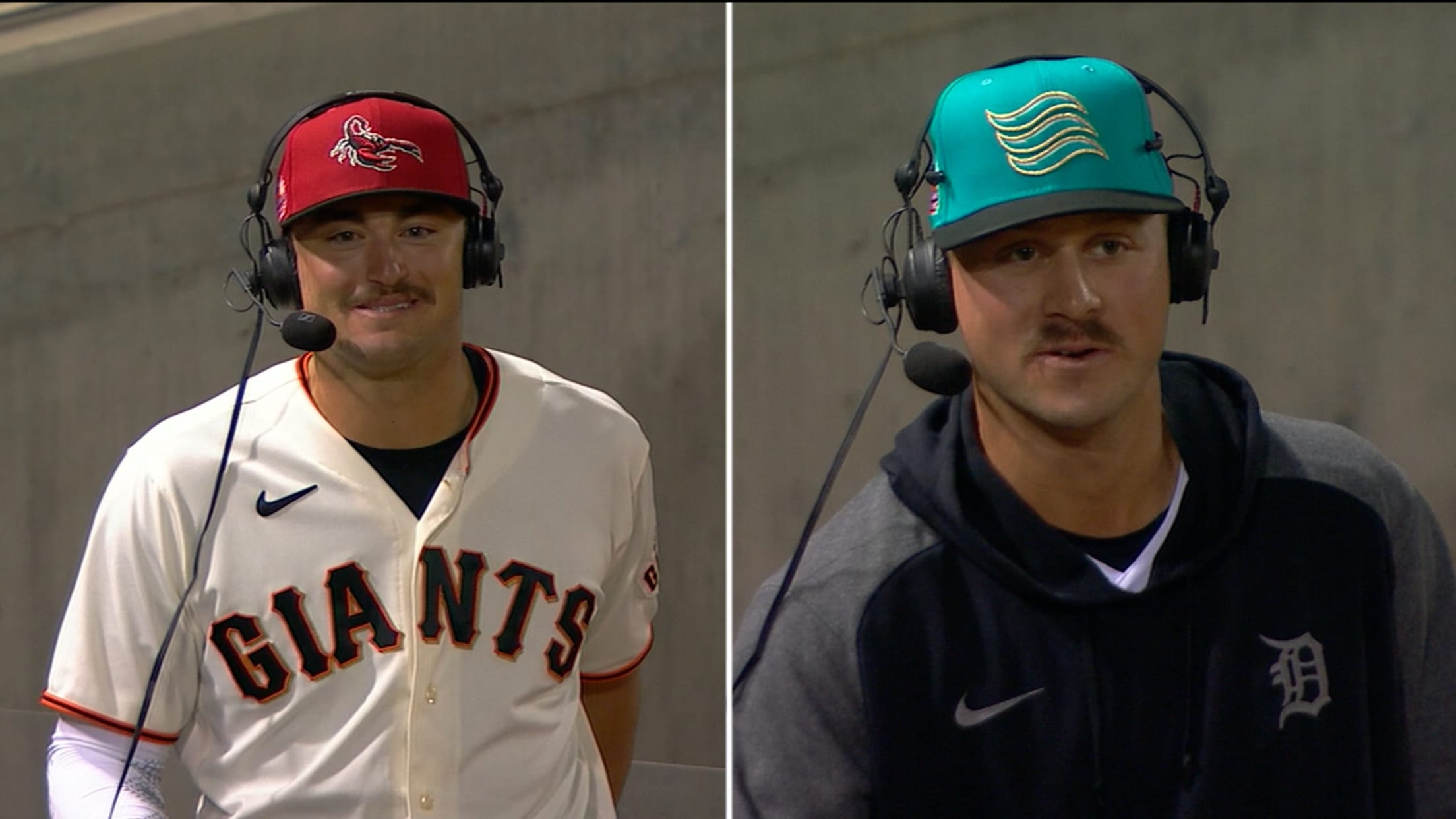 Some of the best prospects in baseball faced off in the Arizona Fall League's Fall Stars Game on Saturday night. But a key subplot away from the diamond was what is on the faces of Spencer Torkelson and Hunter Bishop. Torkelson, the No. 4 prospect in MLB, has done away
Giants' next catcher? Here are the options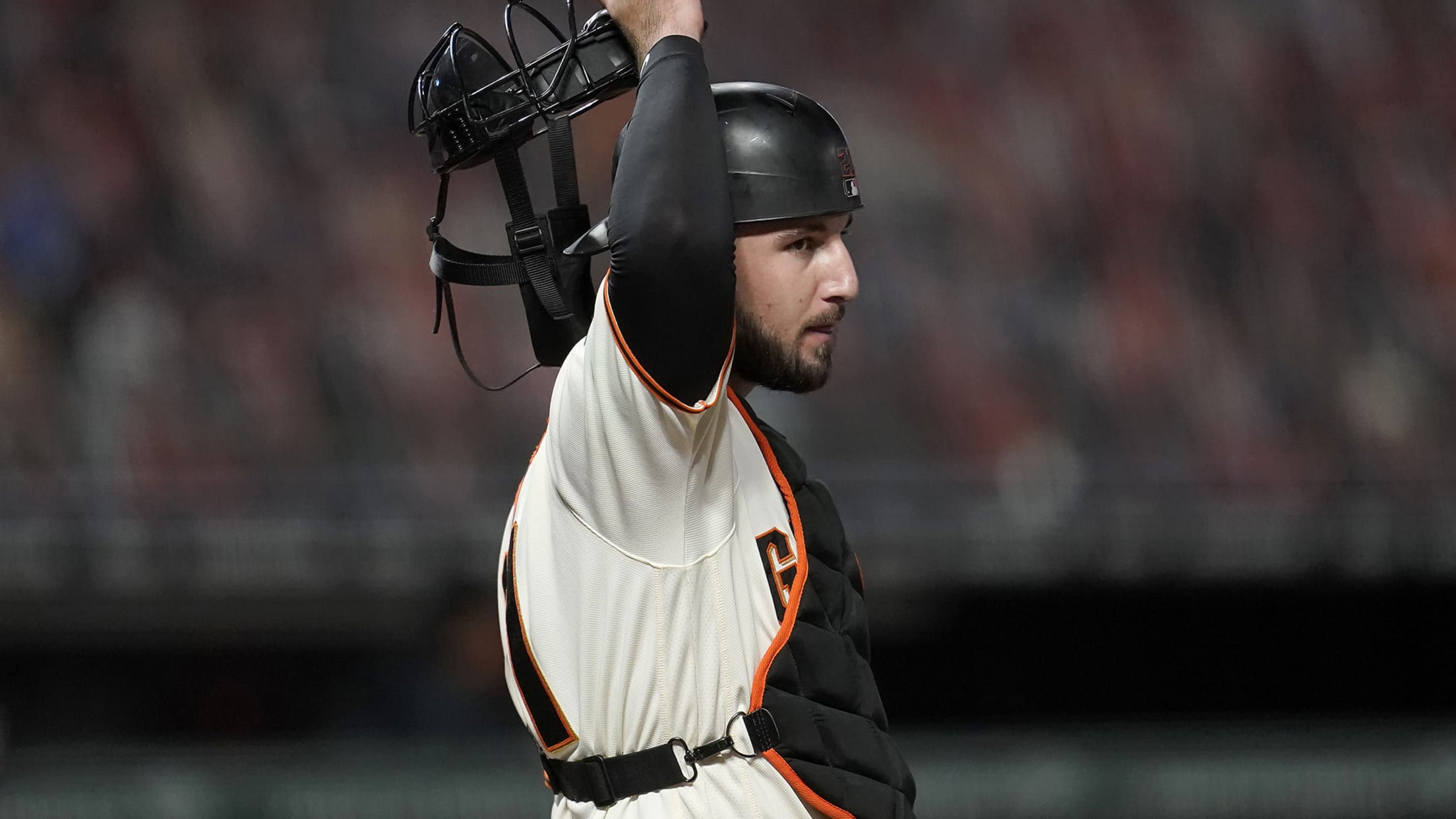 SAN FRANCISCO -- For the first time in more than a decade, the Giants will have to prepare for life without Buster Posey behind the plate. Here's a quick rundown of what's next for San Francisco on the catching front now that Posey has retired following a remarkable 12-year career
Next generation of Giants shining in Minors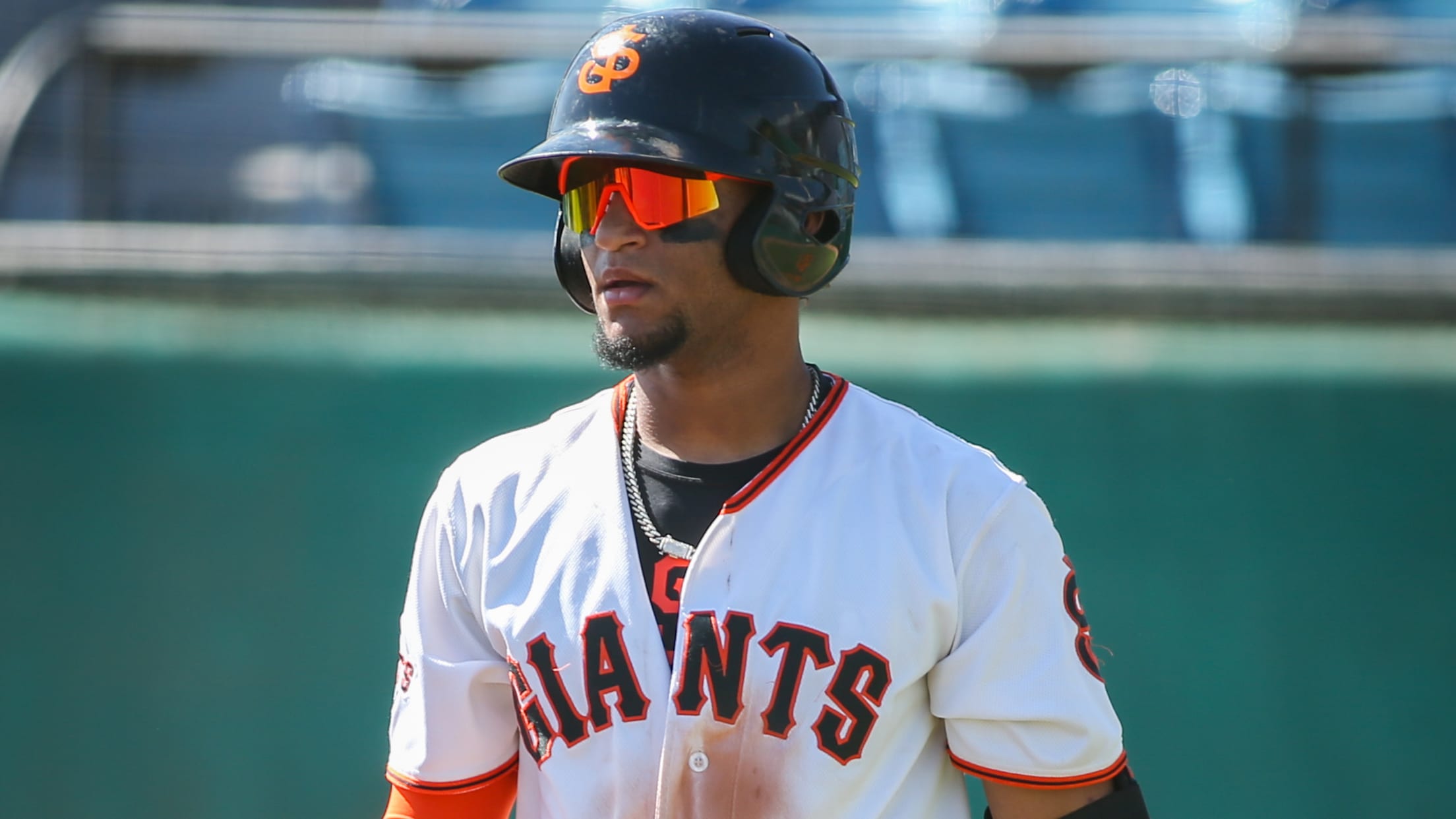 While the Giants' playoff run ended earlier than they would have hoped, there's no denying that the 2021 campaign was a smashing success from top to bottom for the organization. The big-league club won a franchise-record 107 games en route to its first National League West title since 2012, and
Eugene, San Jose crowned Class A champs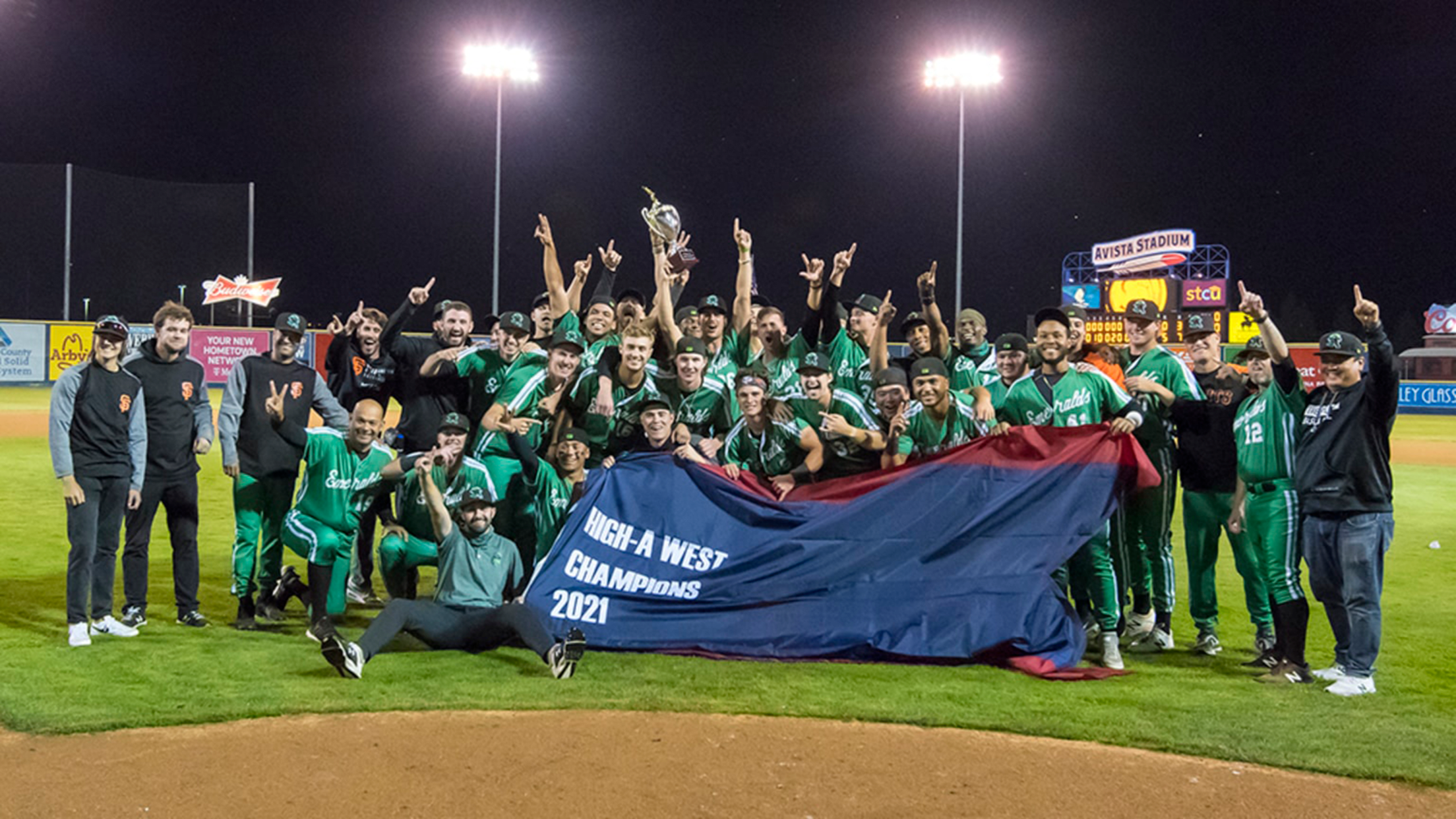 DENVER -- Friday proved to be a banner day for the Giants organization. On the same day the Giants became the first team in the Majors to reach 100 wins this year, their Class A affiliates at Eugene and San Jose -- which include most of the organization's top young
Genovés powers up in playoff opener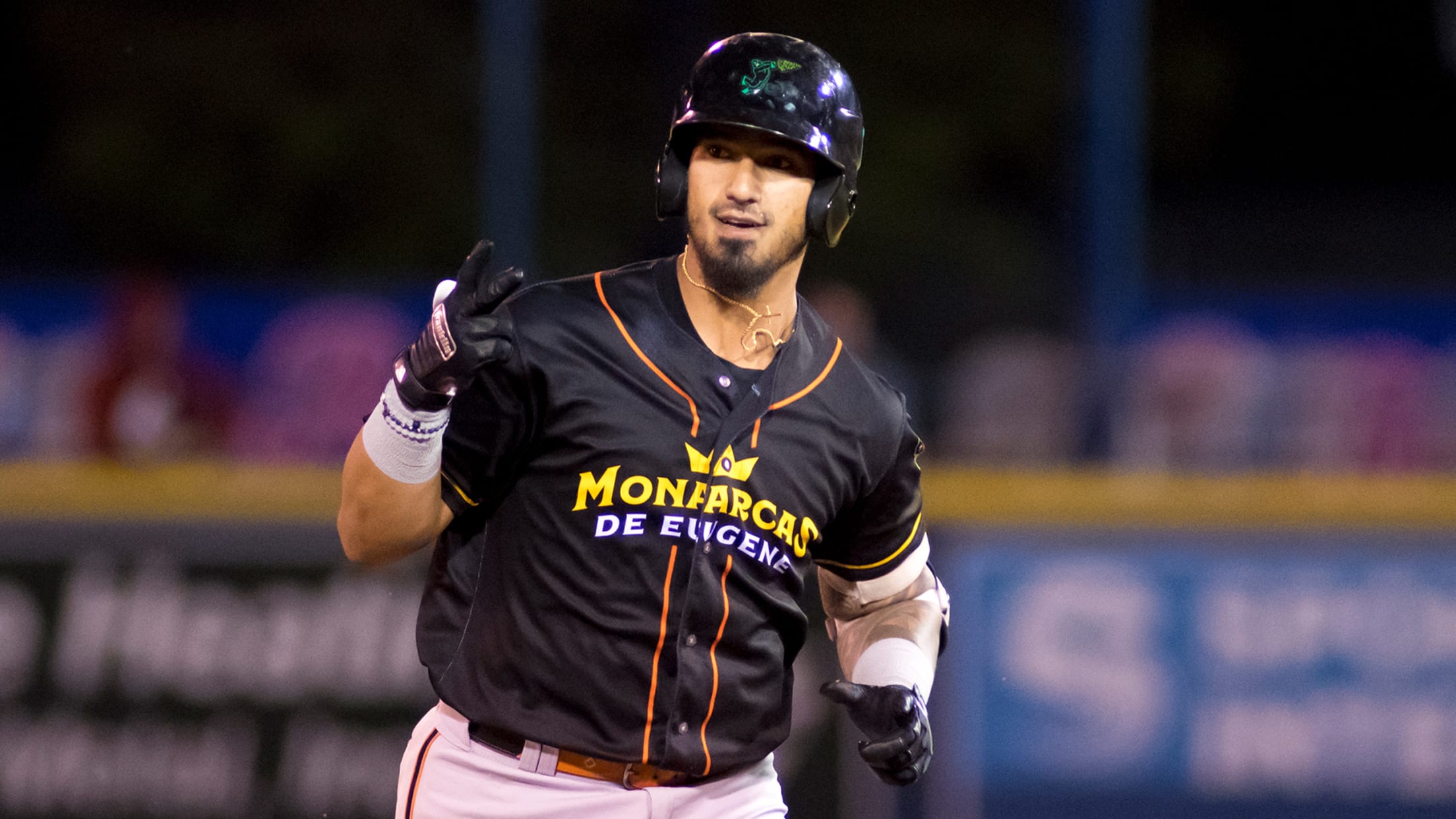 Ricardo Genovés and Eugene started off the High-A West Championship Series in Spokane, but it seemed more like the Emeralds' city. That might have been particularly true for the Giants' No. 18 prospect, who homered 13 times over 103 games in the regular season, but smacked two long balls and
SF's farm system climbs to No. 8 in rankings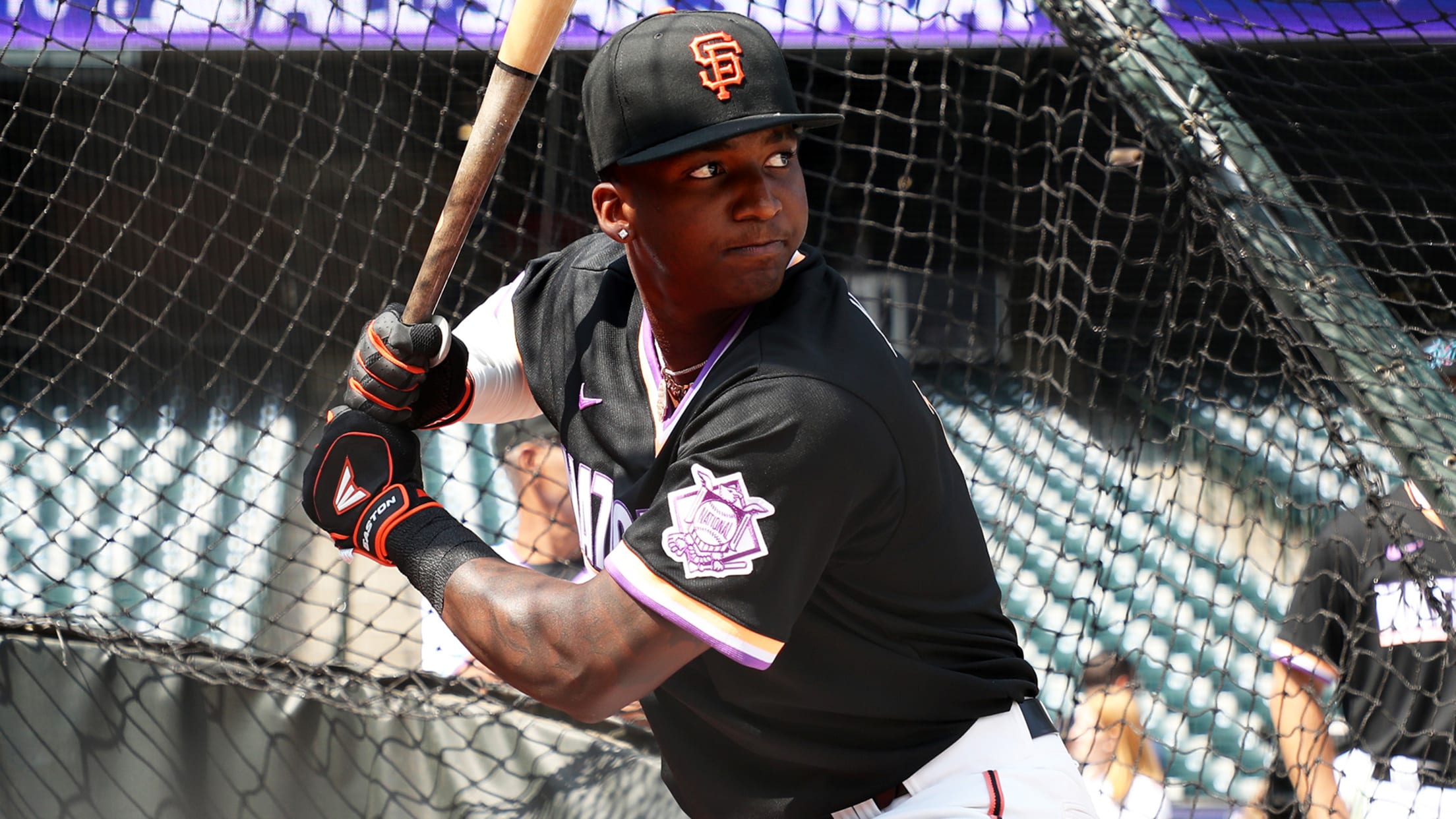 NEW YORK -- Not only do the Giants have the best record in baseball, but they also have a deep and talented farm system that suggests they'll be able to sustain their success for years to come. The Giants came in at No. 8 in MLB Pipeline's updated farm system