Giants' No. 2 prospect Ramos must wait a bit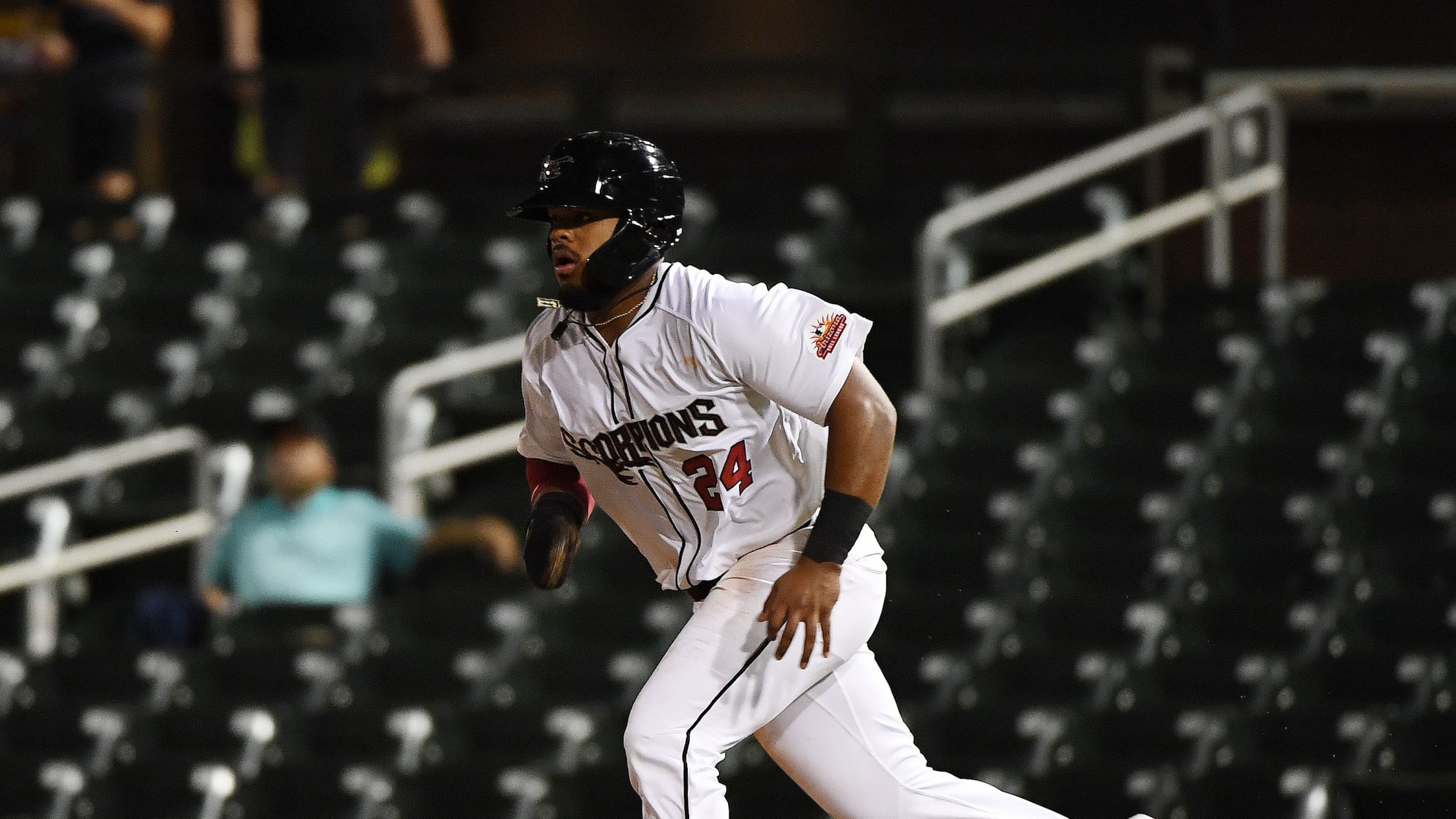 SCOTTSDALE, Ariz. -- When the Giants released their list of non-roster invitees to Spring Training last month, it was a mild surprise to see 2017 first-round Draft pick Heliot Ramos excluded from the group. Ramos, a 20-year-old outfielder who is ranked as the Giants' No. 2 prospect by MLB Pipeline,
Bart ready for 2nd big league camp with Giants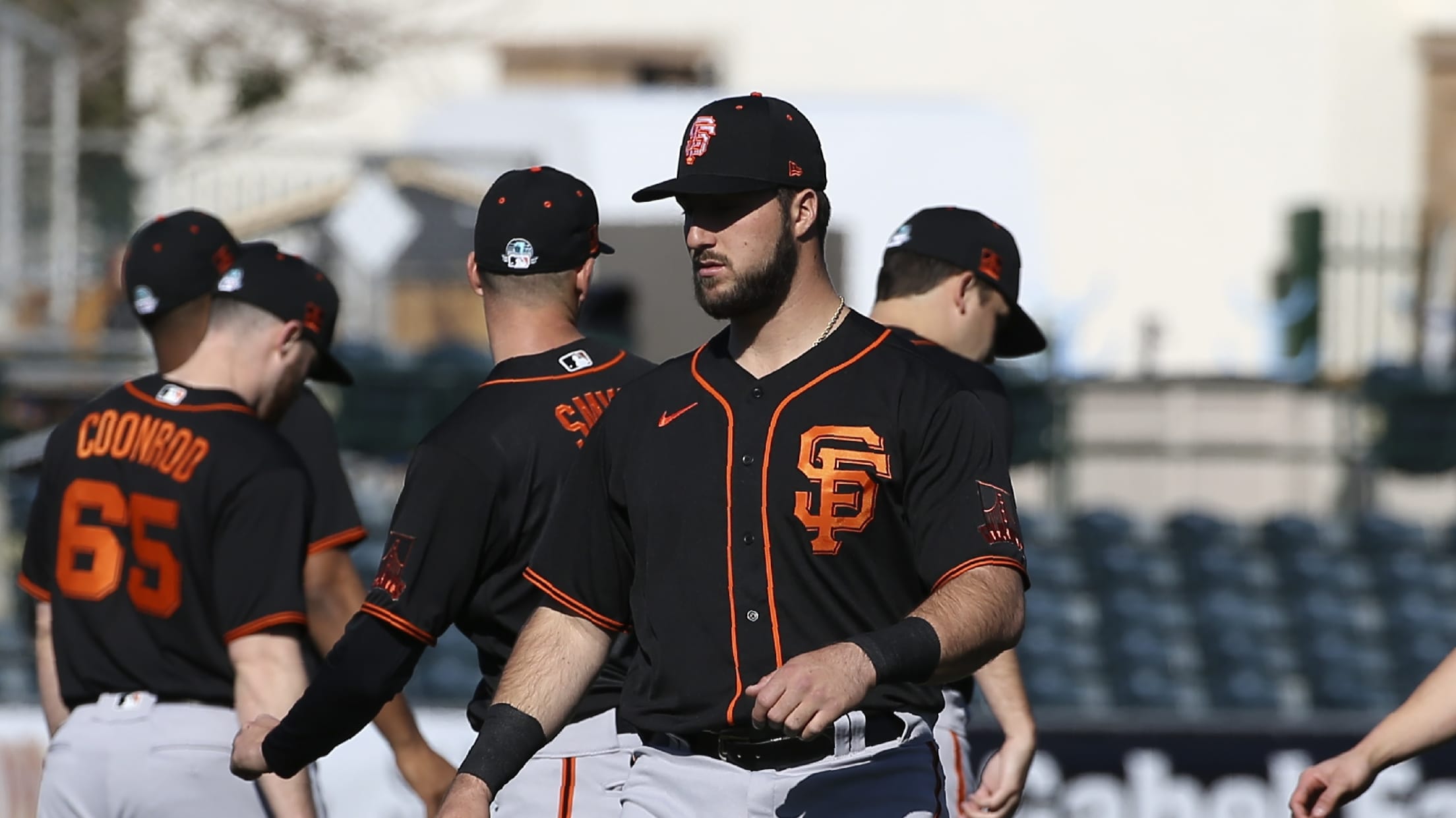 SCOTTSDALE, Ariz. -- The main entrance to the Giants' new clubhouse is flanked by two lockers belonging to the current and potentially future face of the franchise. Buster Posey lies on one side. Joey Bart is on the other.
Webb eyeing 2020 rotation spot with Giants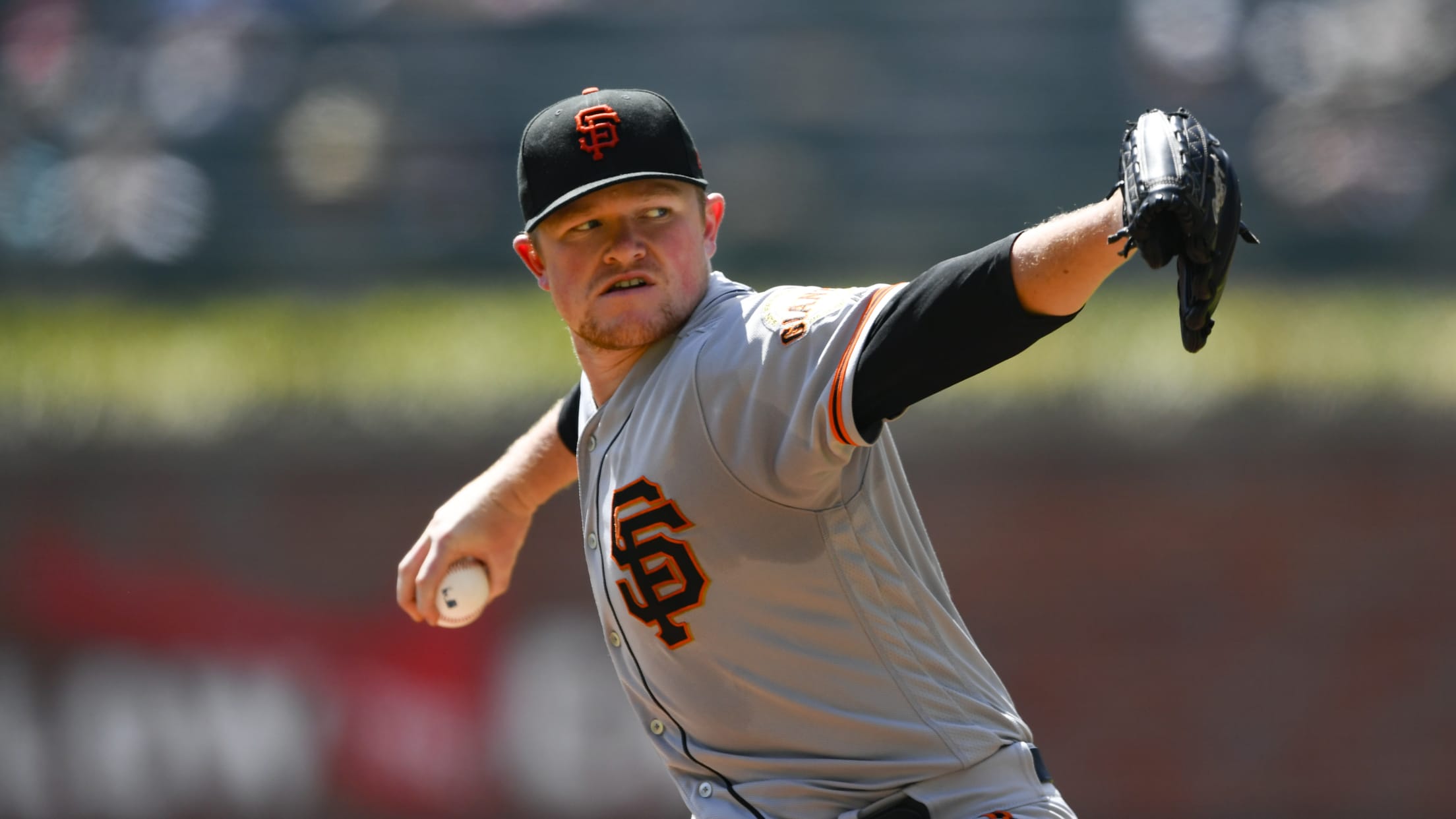 SAN FRANCISCO -- Giants rookie Logan Webb admitted there were times last year when he couldn't help being a little starstruck. After making his Major League debut in August, the 23-year-old right-hander found himself facing lineups stacked with hitters he had admired as a kid. He suddenly shared a clubhouse
Inbox: Will Dubón have an everyday role in '20?
Beat reporter Maria Guardado answers questions from Giants fans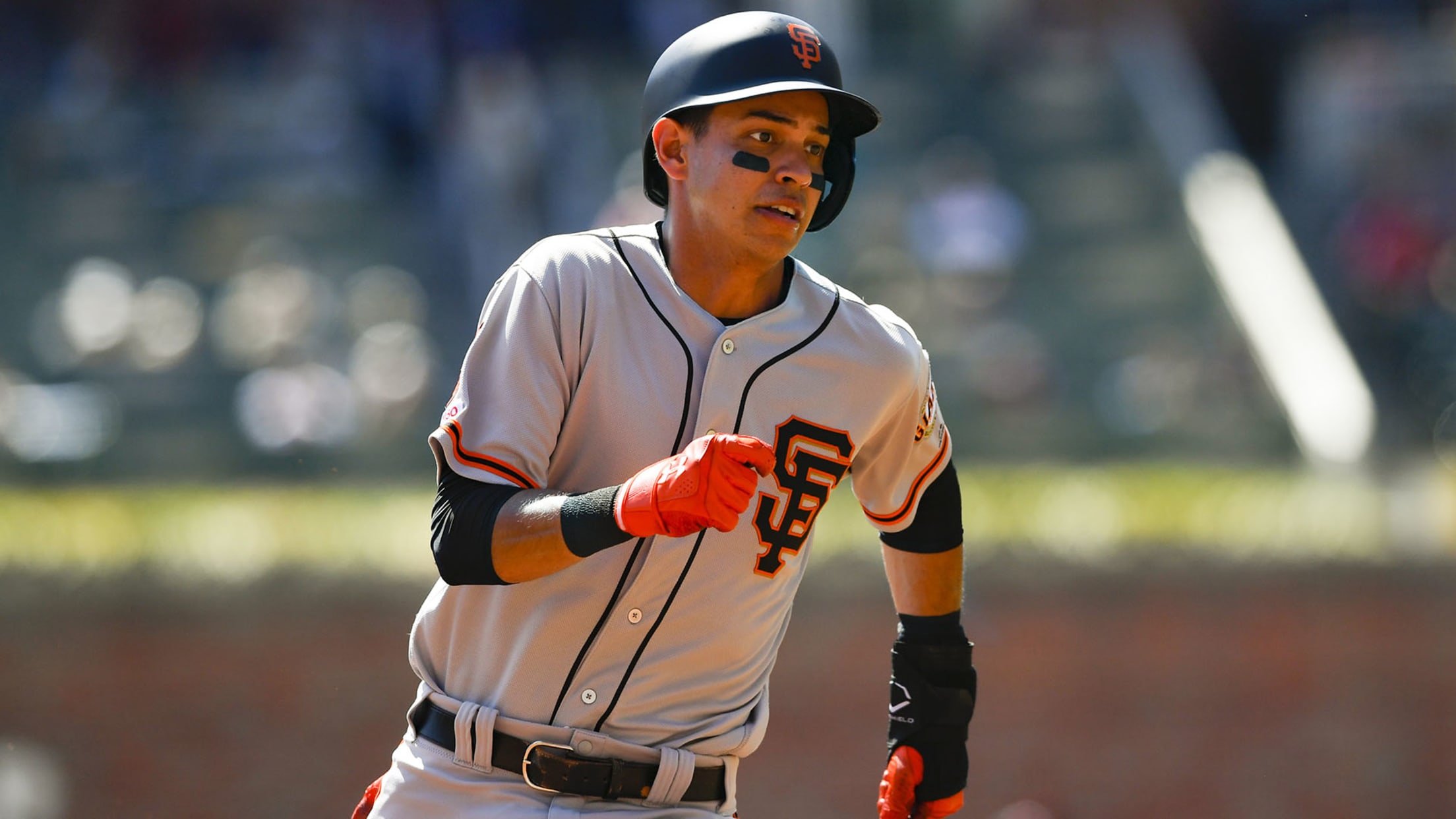 Will we see Mauricio Dubón in an everyday role next season? [email protected] via Twitter Dubón emerged as one of the Giants' most exciting late-season callups this year, so I think he definitely put himself in position to earn a starting infield job in 2020. He seems to have the tools
Good news: Farm is strongest it's been since ...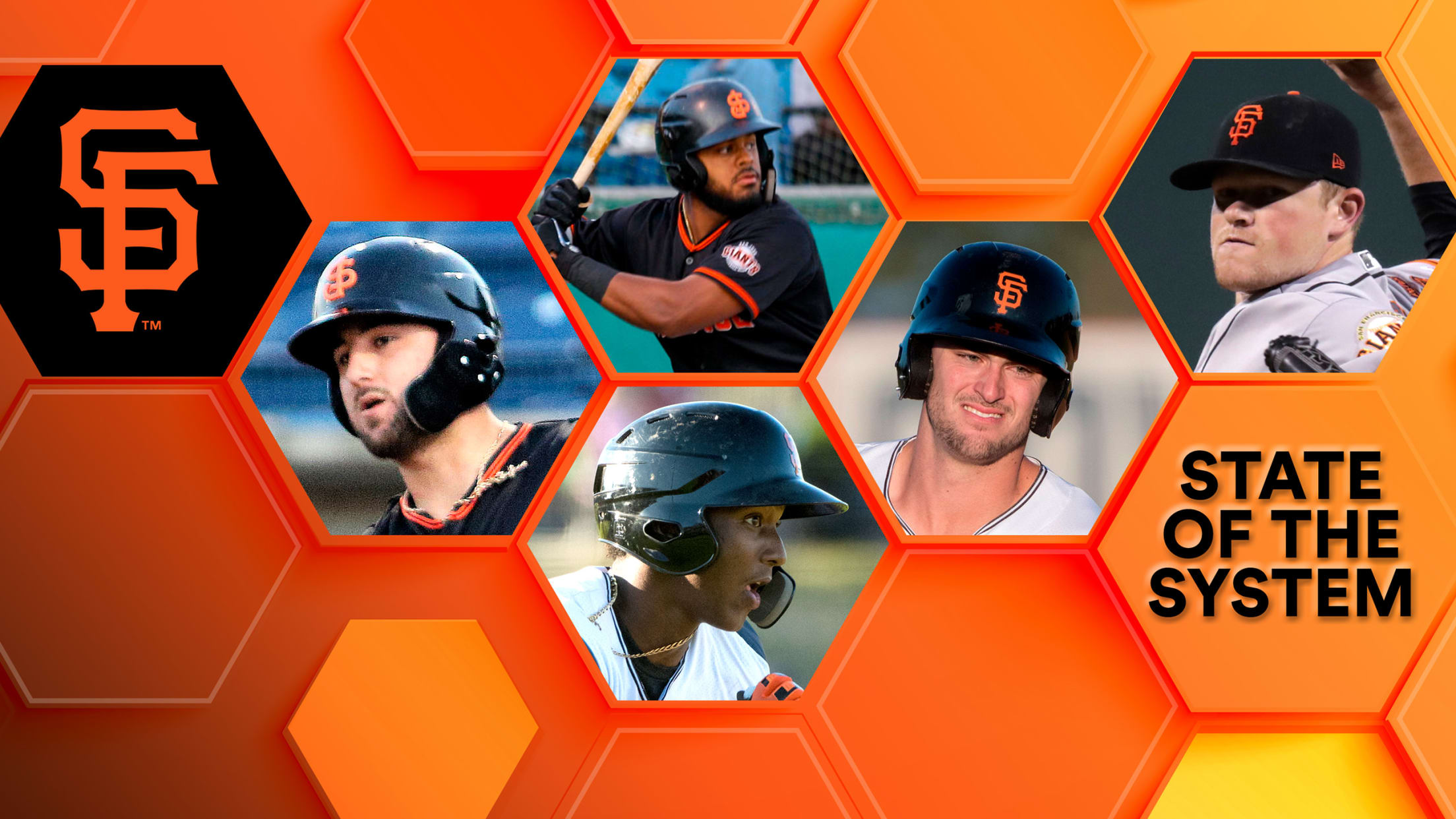 After winning three World Series in the first half of this decade and trying to keep their competitive window open as long as possible, the Giants are coming to grips with the understanding that they must rebuild. Despite remaining on the fringes of Wild Card contention through July in the
Giants' roster unchanged ahead of Rule 5 Draft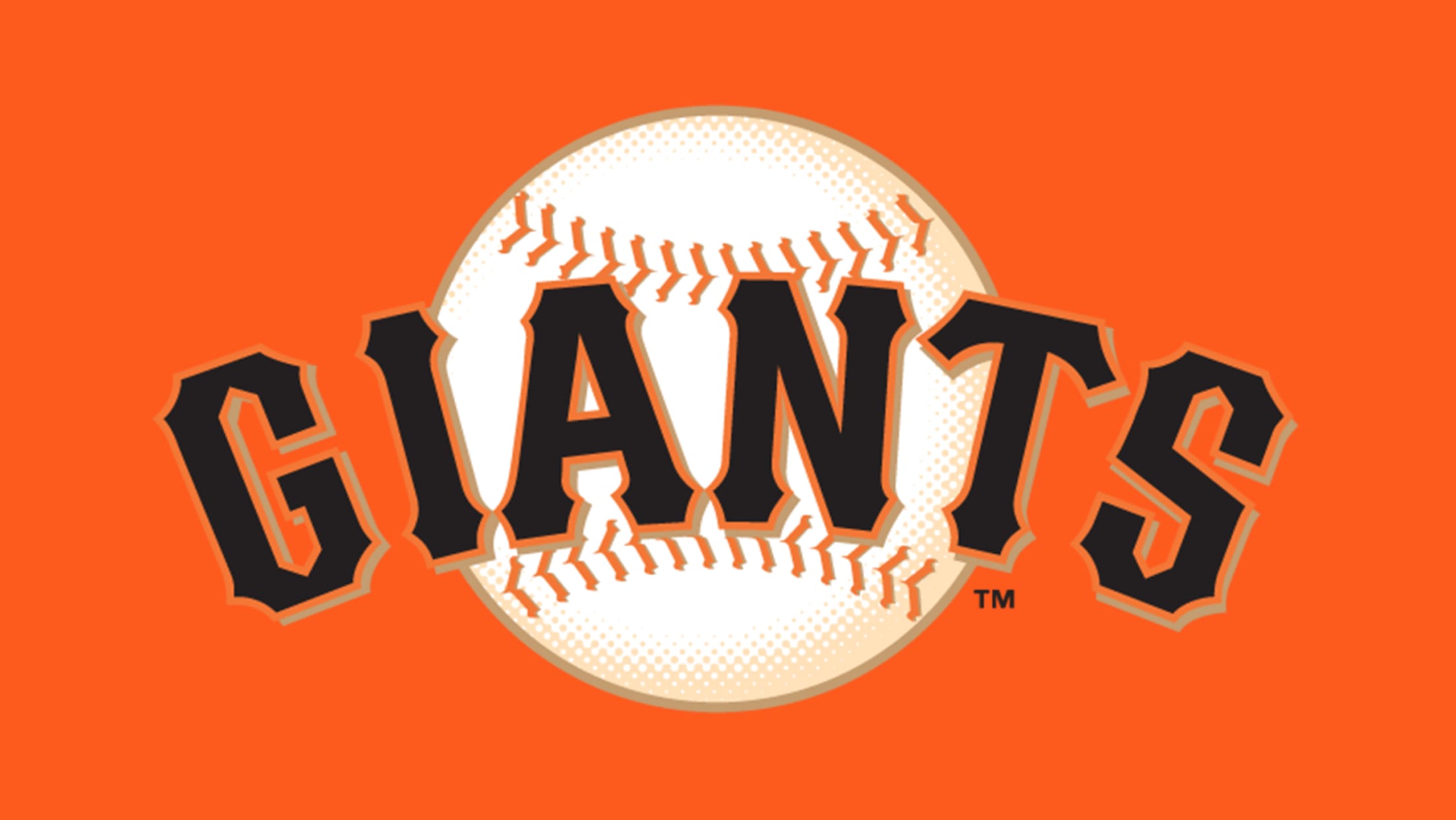 SAN FRANCISCO -- Wednesday's deadline to shield players from next month's Rule 5 Draft passed without any activity from the Giants. With their 40-man roster already at capacity, the Giants opted not to extend Rule 5 Draft protection to any of their prospects. Outfielders Sandro Fabian (No. 16) and Franklin
Giants Arizona Fall League updates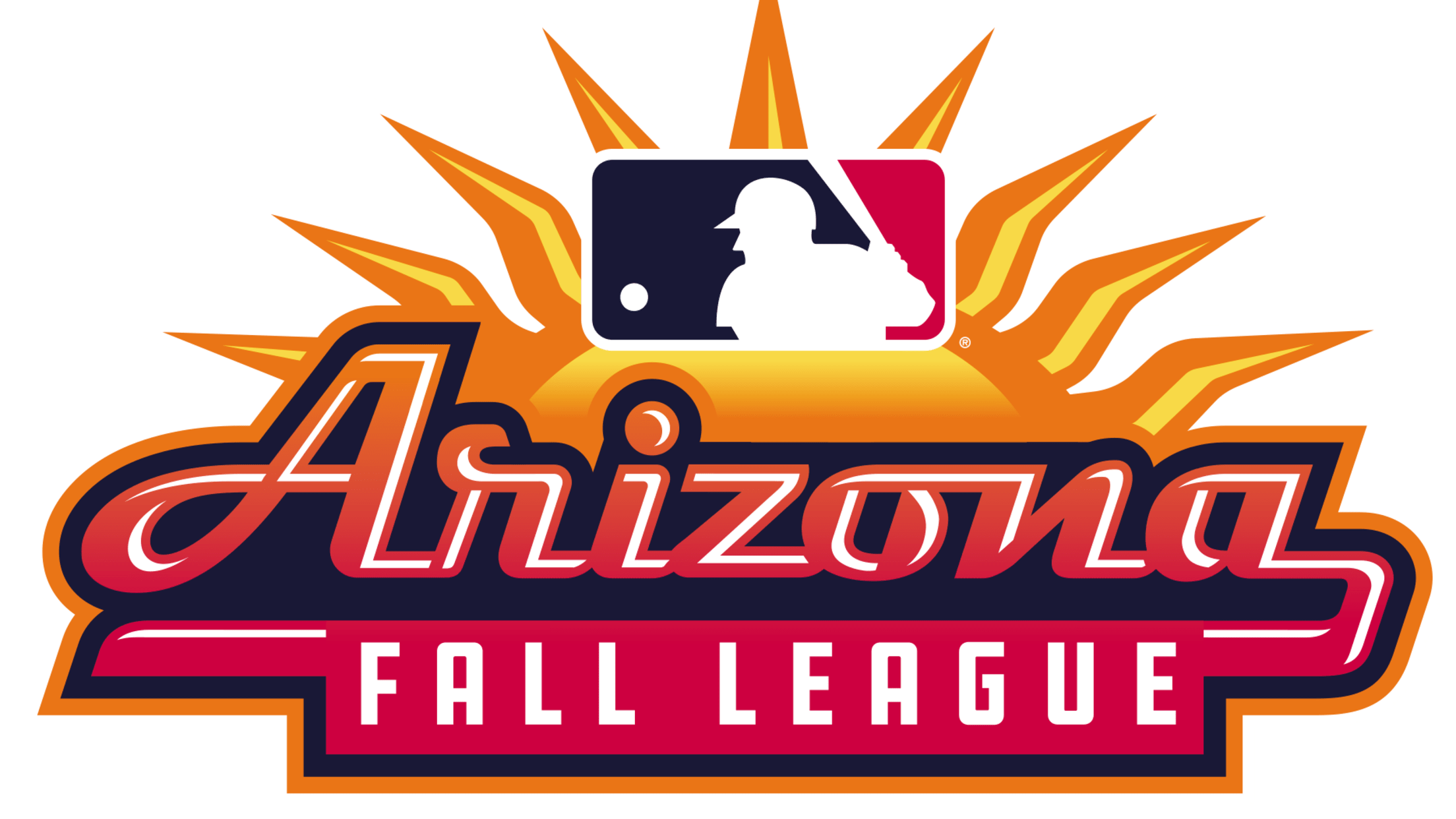 Seven Giants prospects are playing for the Scottsdale Scorpions in the 2019 Arizona Fall League: Outfielder Heliot Ramos (No. 2, MLB No. 50), right-handers Tristan Beck (No. 18) and Frank Rubio, outfielder Jacob Heyward, second baseman Jalen Miller, left-hander Bryce Tucker and catcher Ricardo Genoves (No. 22). Genoves joined the
Top prospect Joey Bart fractures thumb in AFL
No surgery for catcher, who is expected to make full recovery in 4-6 weeks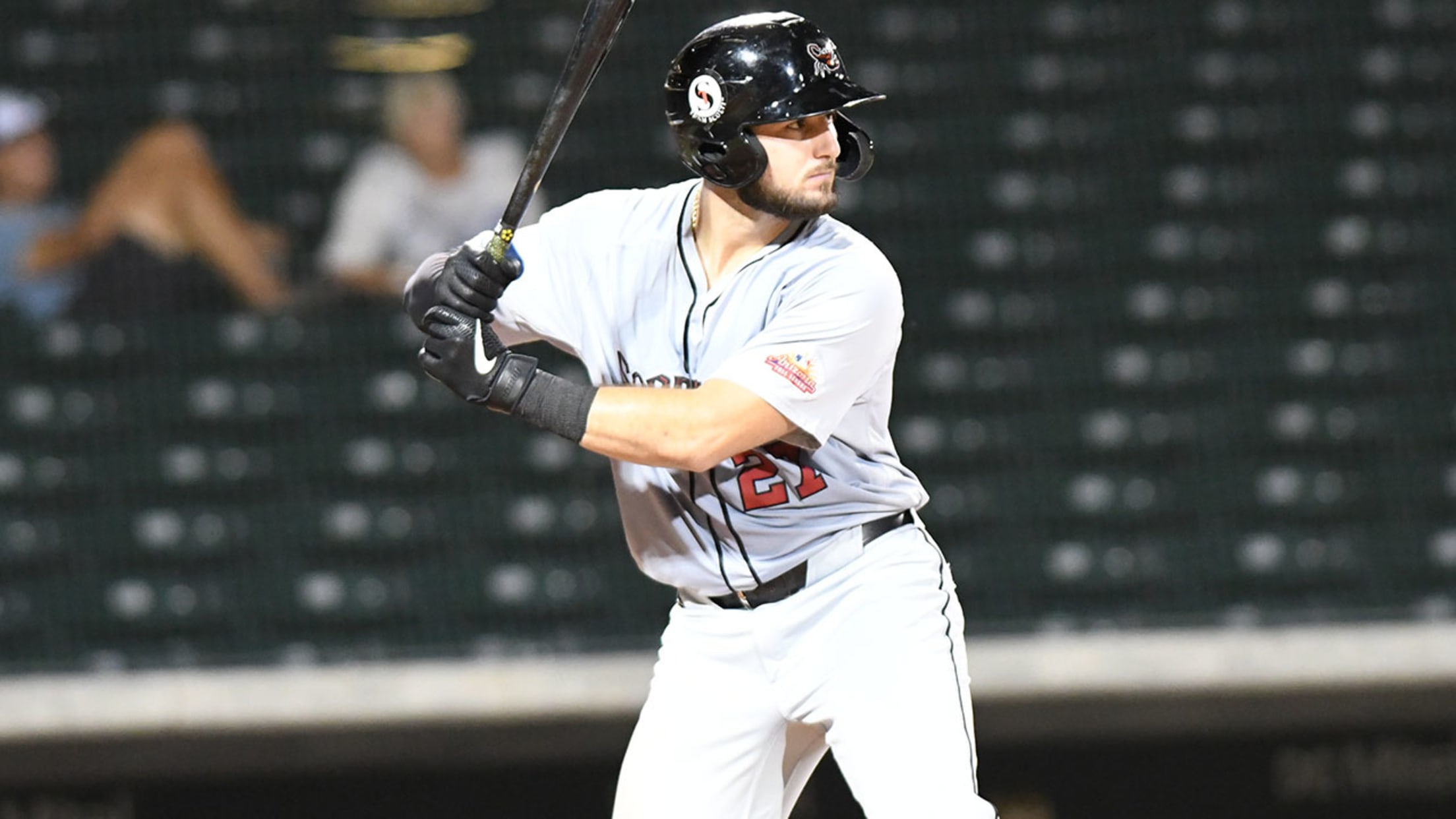 Top Giants prospect Joey Bart suffered a non-displaced fracture of his right thumb after being hit by a pitch while playing for the Scottsdale Scorpions on Tuesday night, prematurely ending his impressive run in the Arizona Fall League. Bart was evaluated in Arizona on Wednesday afternoon by hand specialist Donald
Inbox: Could Sandoval be back in 2020?
Beat reporter Maria Guardado answers questions from fans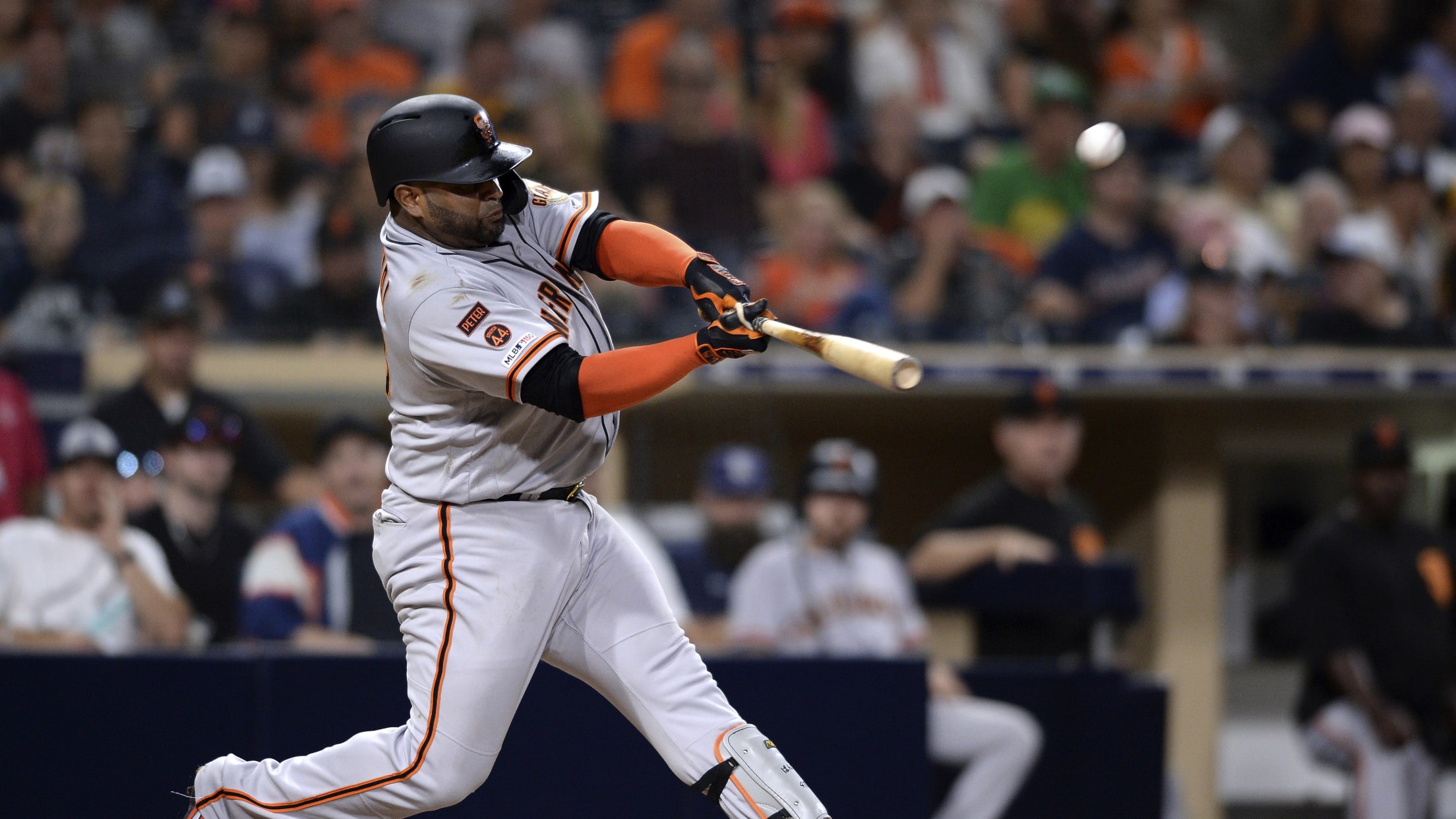 What are the chances the Giants re-sign Pablo Sandoval? -- Steven M., Petaluma, Calif. There's some uncertainty surrounding Sandoval, who will be coming off Tommy John surgery on his right elbow and is entering a free-agent market that isn't as robust as it once was for veteran players. Sandoval was
Pipeline names Giants Prospects of the Year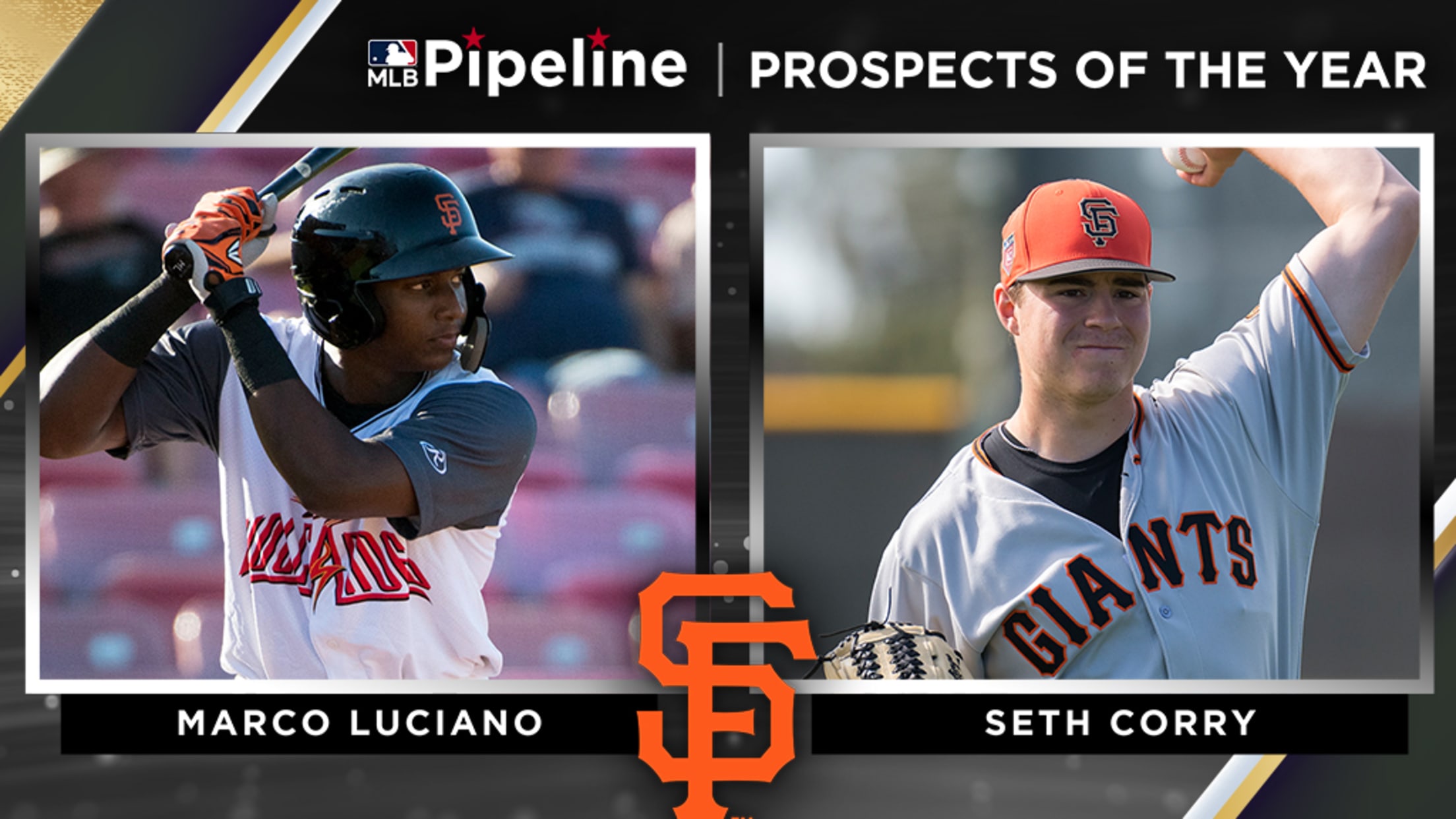 SAN FRANCISCO -- The Giants' farm system is brimming with talent at the lower levels, hinting at a brighter future for an organization that is in the midst of a transitional year, following a regime change in the front office and the end of the Bruce Bochy era. While the
 2 sweet: Bart goes deep twice in AFL debut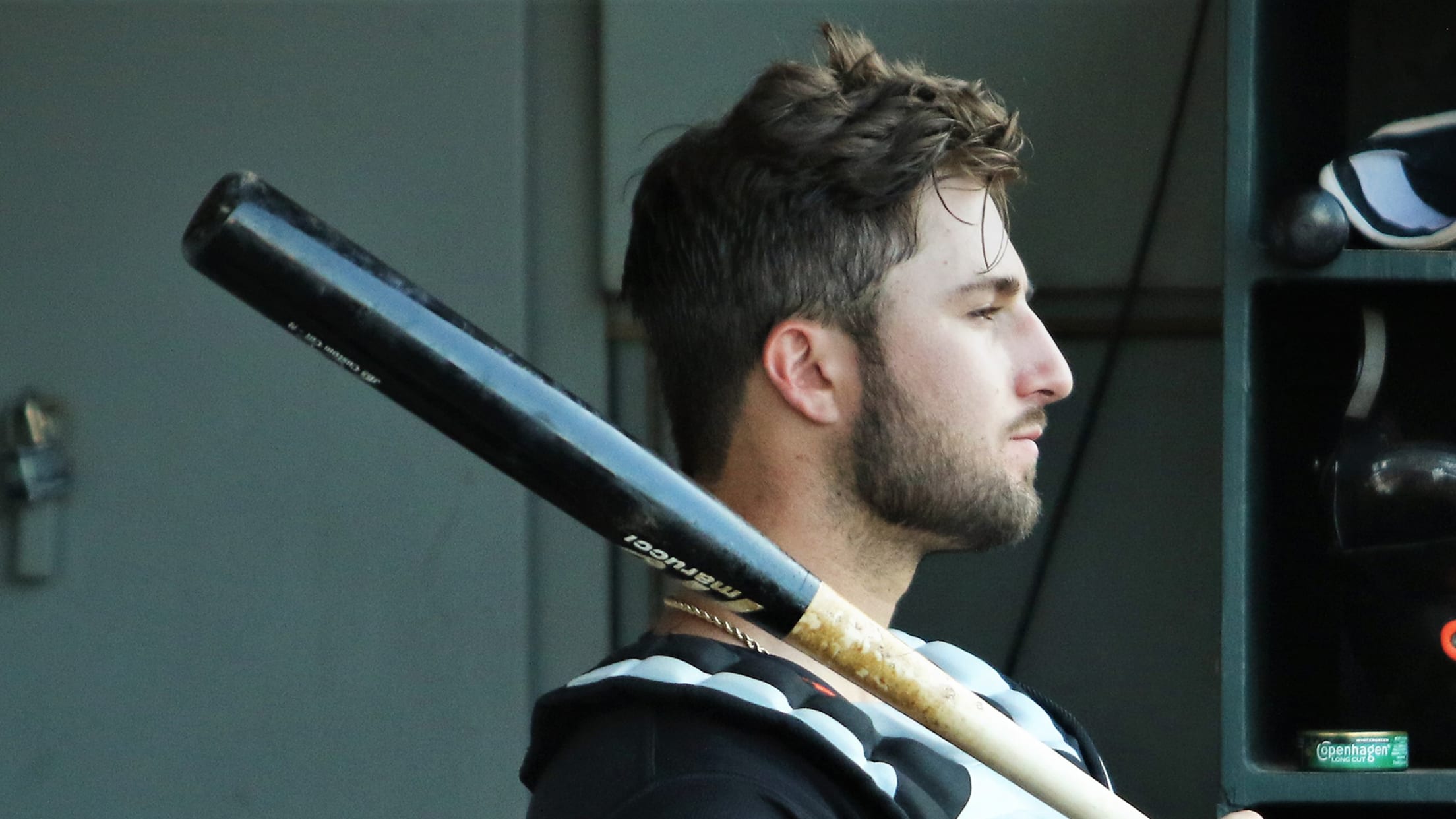 MESA, Ariz. -- Joey Bart just keeps hitting. The Giants' No. 1 prospect finished the year raking with Double-A Richmond and continued that success in the opener of the Arizona Fall League. "I'm just out here playing as hard as I can," Bart said after going 2-for-4 with two homers
Webb's growing pains continue in spotty outing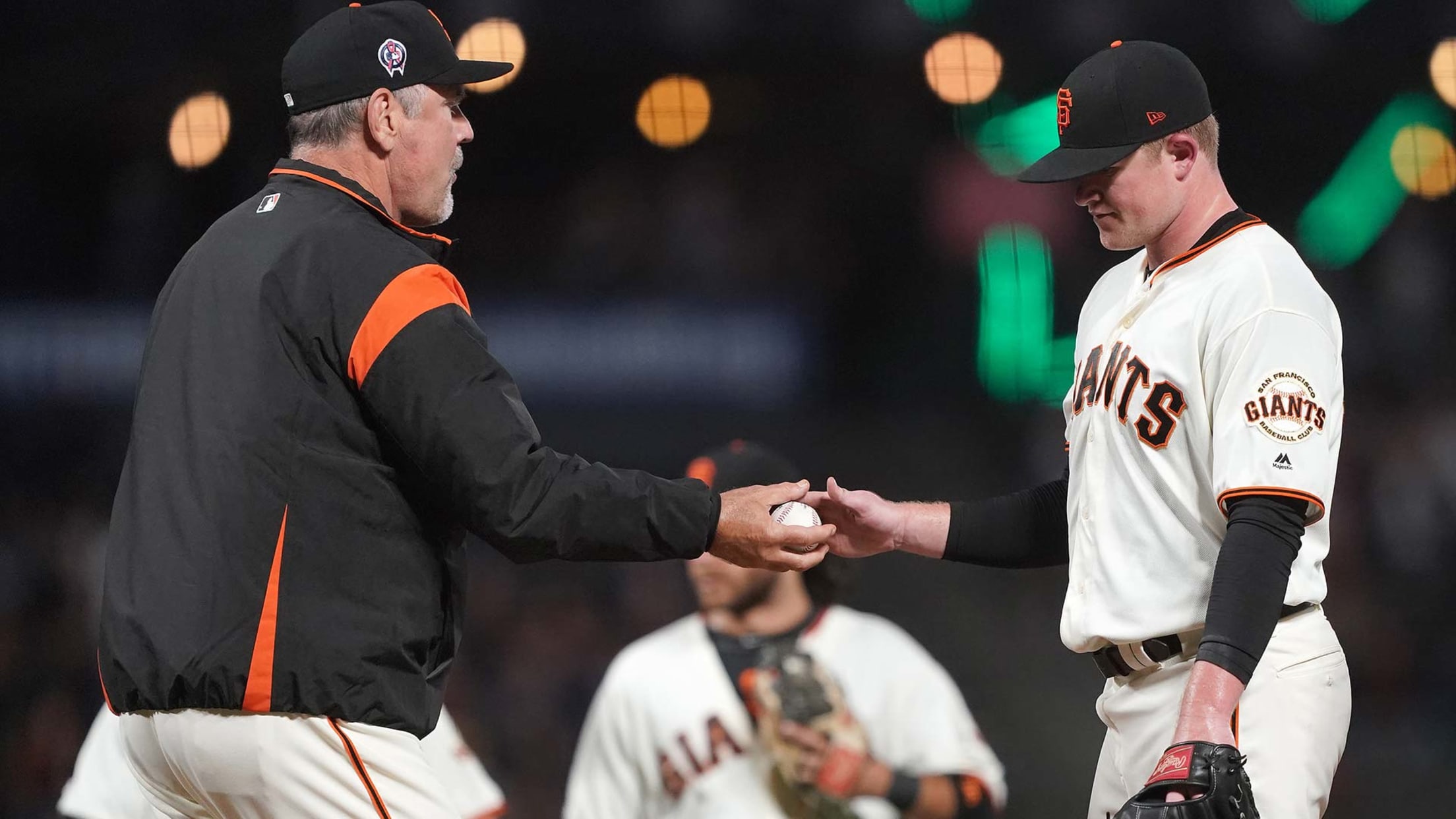 SAN FRANCISCO -- When Logan Webb made his Major League debut at Chase Field last month, the 22-year-old right-hander became the youngest pitcher to start a game for the Giants since Madison Bumgarner. Webb showcased his precocity that night, striking out seven over five solid innings to earn his first
Shaw's revamped plate discipline merits callup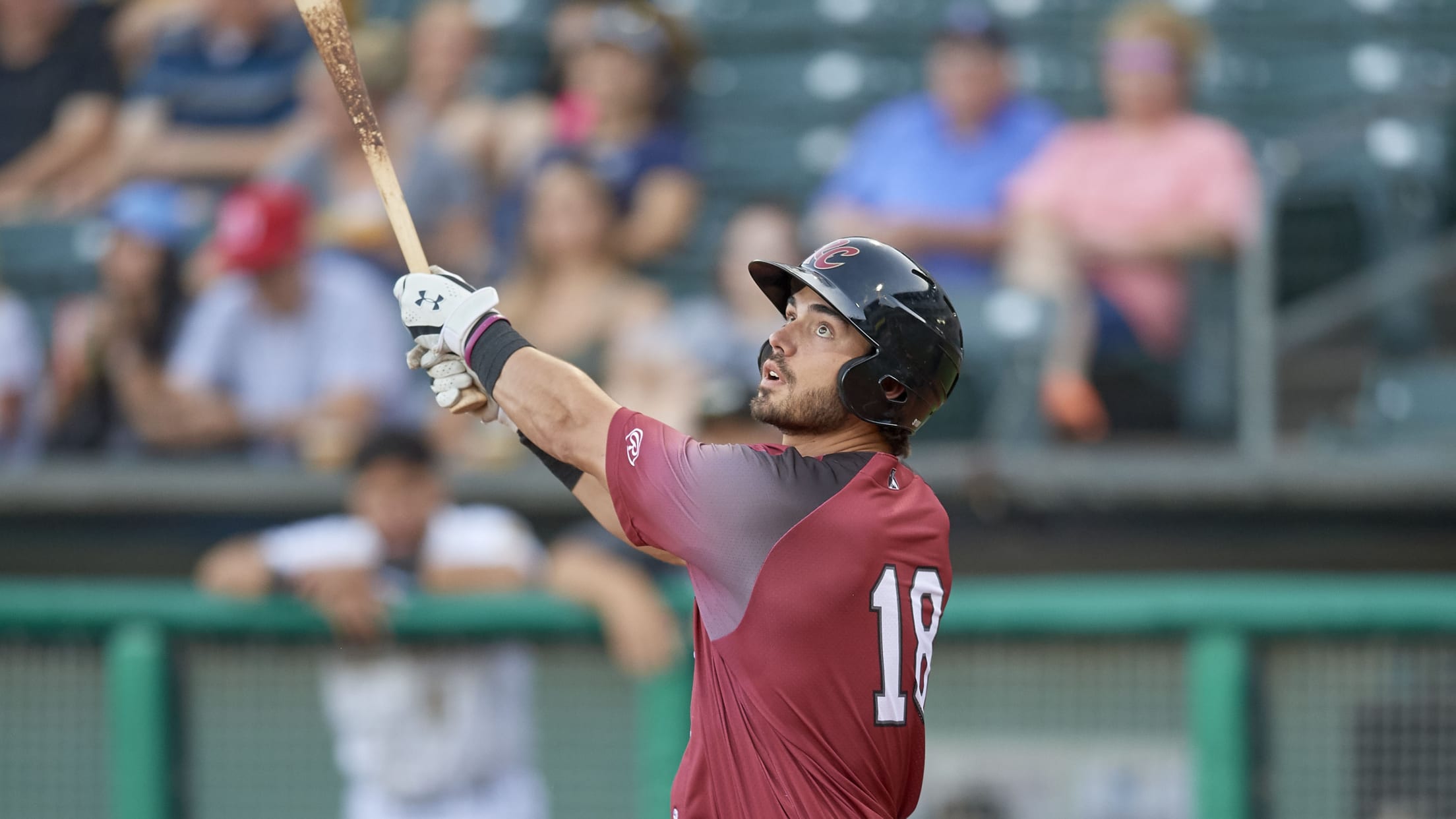 SAN FRANCISCO -- After opening the season at Double-A Richmond, Chris Shaw has earned a trip back to the Majors. The power-hitting outfielder/first baseman was one of four players called up from Triple-A Sacramento on Sunday, marking the first day of expanded rosters across baseball. The Giants also promoted Aramís
Giants call up Dubon, place Gennett on waivers
Rogers, Rickard also added; Gott goes on IL with elbow injury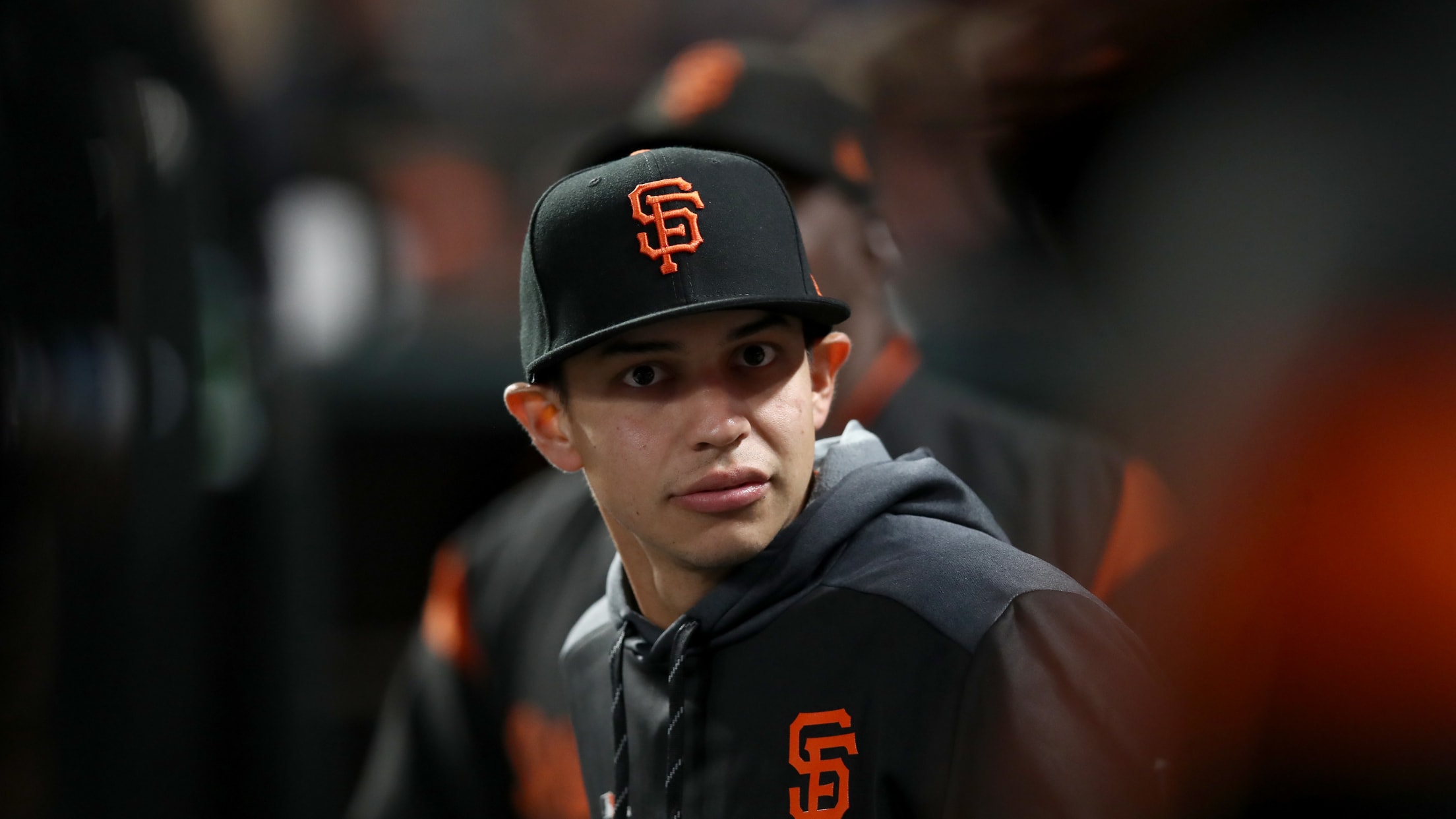 SAN FRANCISCO -- Mauricio Dubon left his native Honduras at the age of 15 to pursue his dream of playing professional baseball. He moved in with a host family in Sacramento and quickly inherited their love for the Giants. In 2010, Dubon attended his first Major League Baseball game here,
Webb wins debut with help from Belt's slam
Right-hander allows one earned run in five strong innings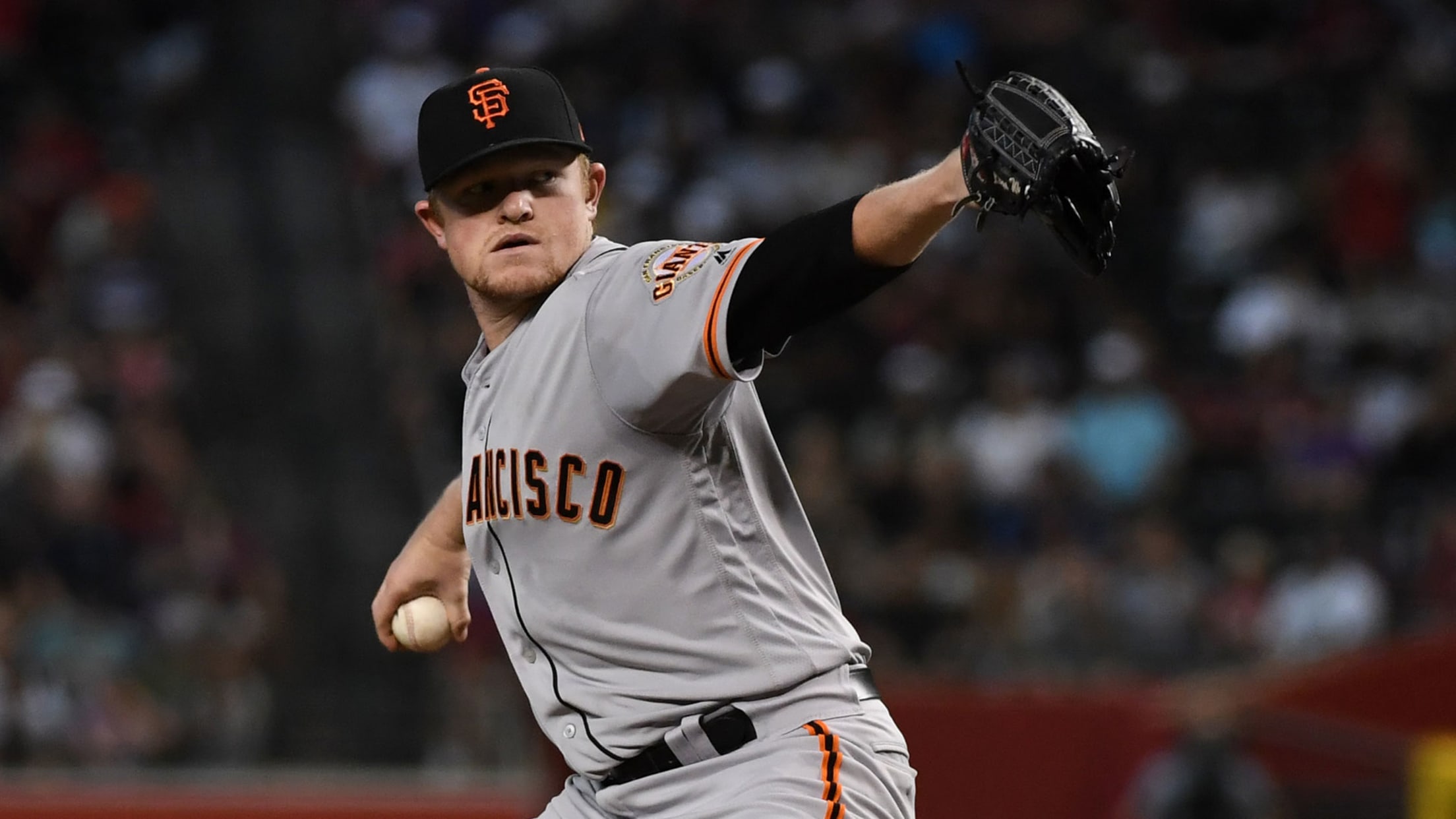 PHOENIX -- Even as they find themselves in the middle of a playoff race in mid-August, the Giants haven't been afraid to lean on young starters in their rotation. A pair of 24-year-olds, Shaun Anderson and Conner Menez, debuted earlier this season. On Saturday night, it was 22-year-old Logan Webb's
Webb to make big league debut against D-backs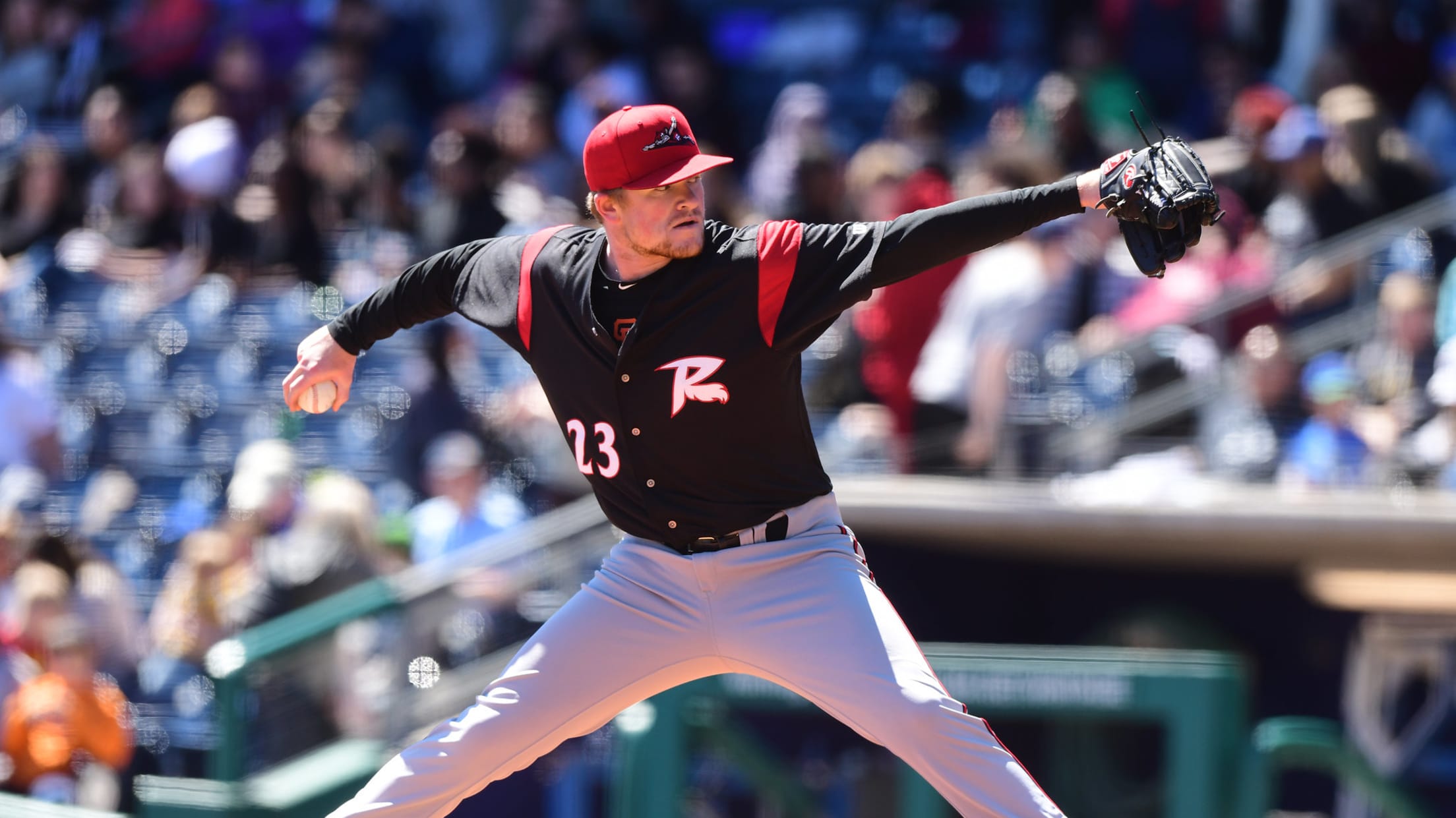 PHOENIX -- Less than a week after making his first start for Triple-A Sacramento, Logan Webb is preparing for his Major League debut. Webb will be called up to pitch against the D-backs on Saturday, giving the Giants their first look at the 22-year-old right-hander, who is the club's No.
Menez to face Nats in second big league start 
Reliever Dull claimed from A's on waivers, sent to Triple-A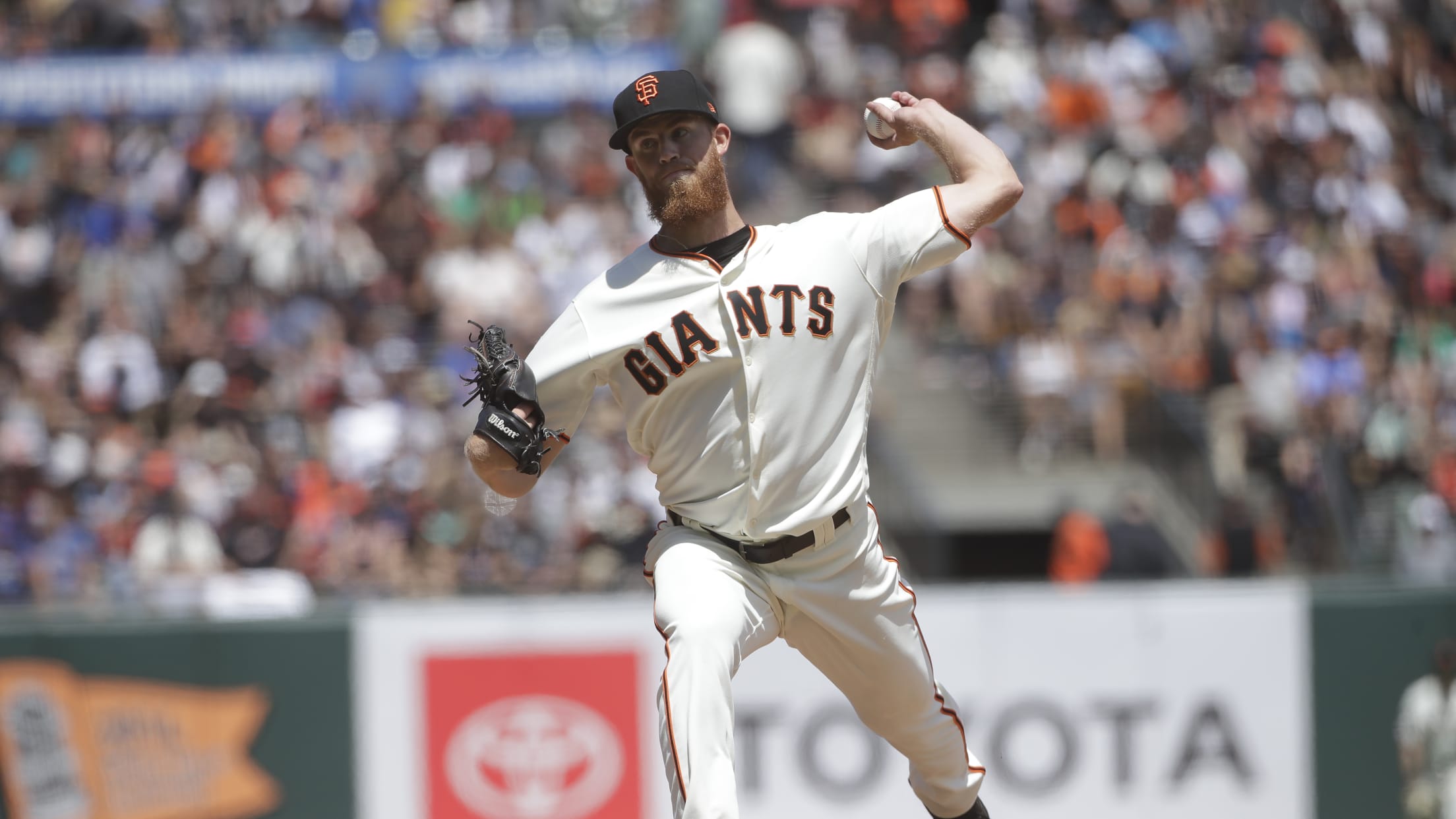 SAN FRANCISCO -- The Giants will get their second look at pitching prospect Conner Menez on Tuesday, when the 24-year-old left-hander is set to be called up to face the Nationals at Oracle Park. The Giants have a vacancy in their rotation after optioning Dereck Rodríguez to Triple-A Sacramento following
Crew stocks up with Pomeranz, Black, Faria 
Hurlers join previously acquired Lyles as Milwaukee patches up staff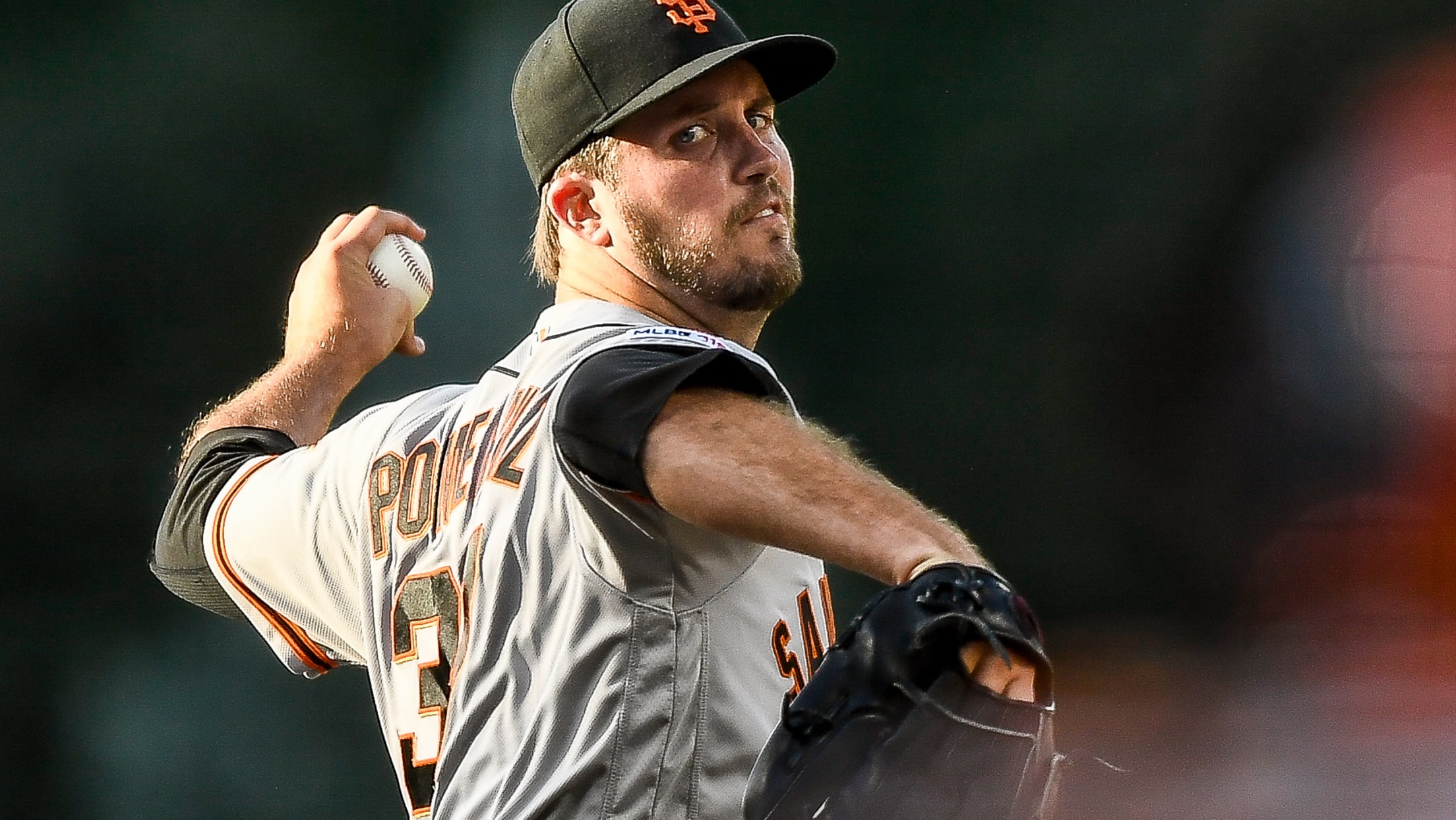 OAKLAND -- Brewers president of baseball operations David Stearns said he "cast a really wide net" ahead of Wednesday's Trade Deadline in an effort to patch up a pitching staff beset by poor performance, injuries, and in more than one case, a combination of both. If you read a trade
Giants retool, but keep Bumgarner, Smith in fold
Zaidi on keeping his ace: 'When he's on your side, you always feel like you have a chance'
PHILADELPHIA -- The Giants completed a flurry of transactions ahead of Wednesday's 1 p.m. PT Trade Deadline, executing five trades involving 13 players. But perhaps their most notable moves were the ones they didn't make. Despite rampant trade speculation, Madison Bumgarner remains a Giant. So, too, does All-Star closer Will
Giants trade Pomeranz, Melancon, Dyson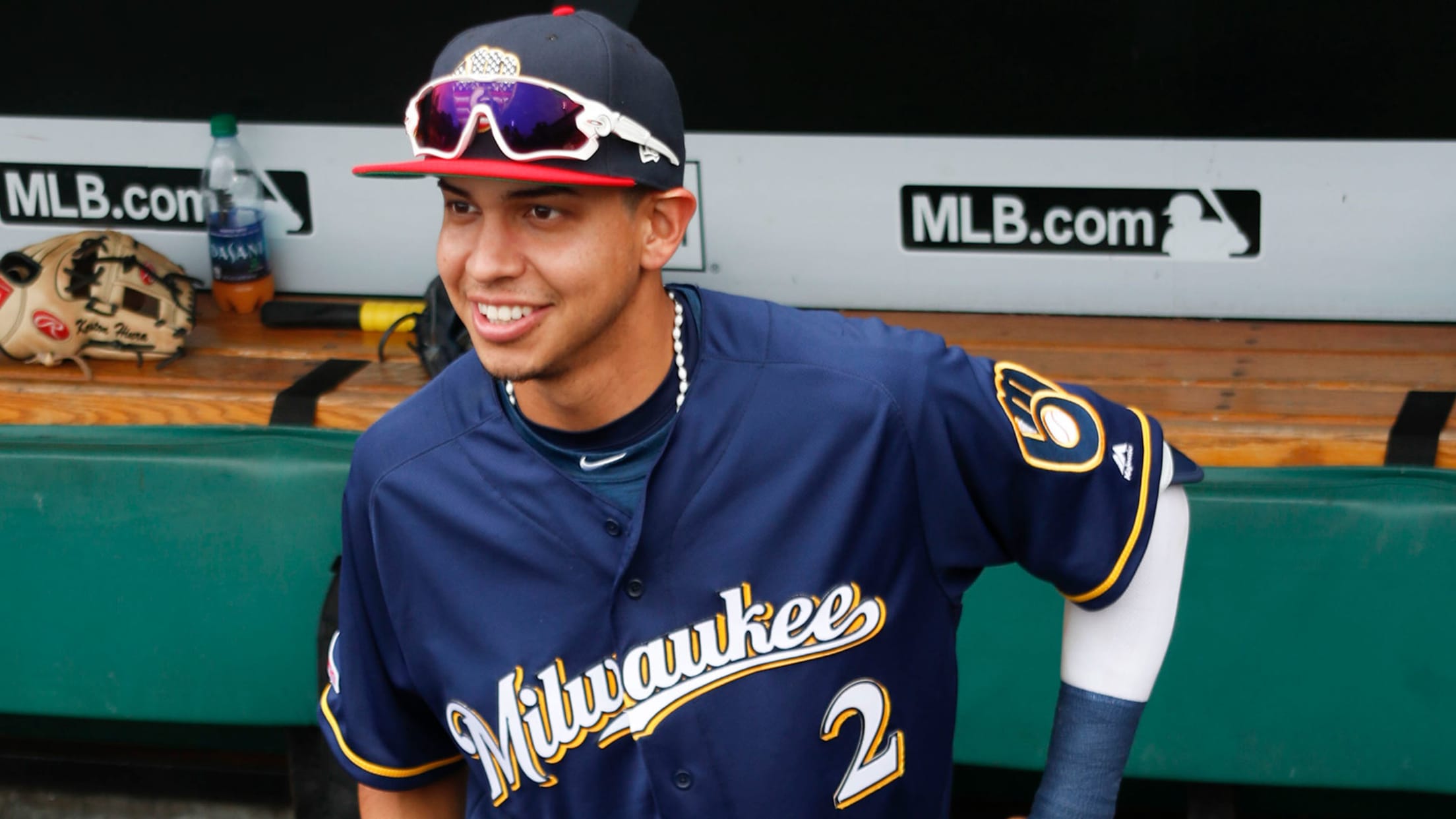 PHILADELPHIA -- The Giants tapped into their bullpen depth to fill another position of need, acquiring middle infield prospect Mauricio Dubon from the Brewers in exchange for left-hander Drew Pomeranz and right-hander Ray Black, it was announced. San Francisco sent Mark Melancon to the Braves for right-handers Dan Winkler and
Giants ink 3 international prospects
No. 23, southpaw Vinicio, among San Francisco's signees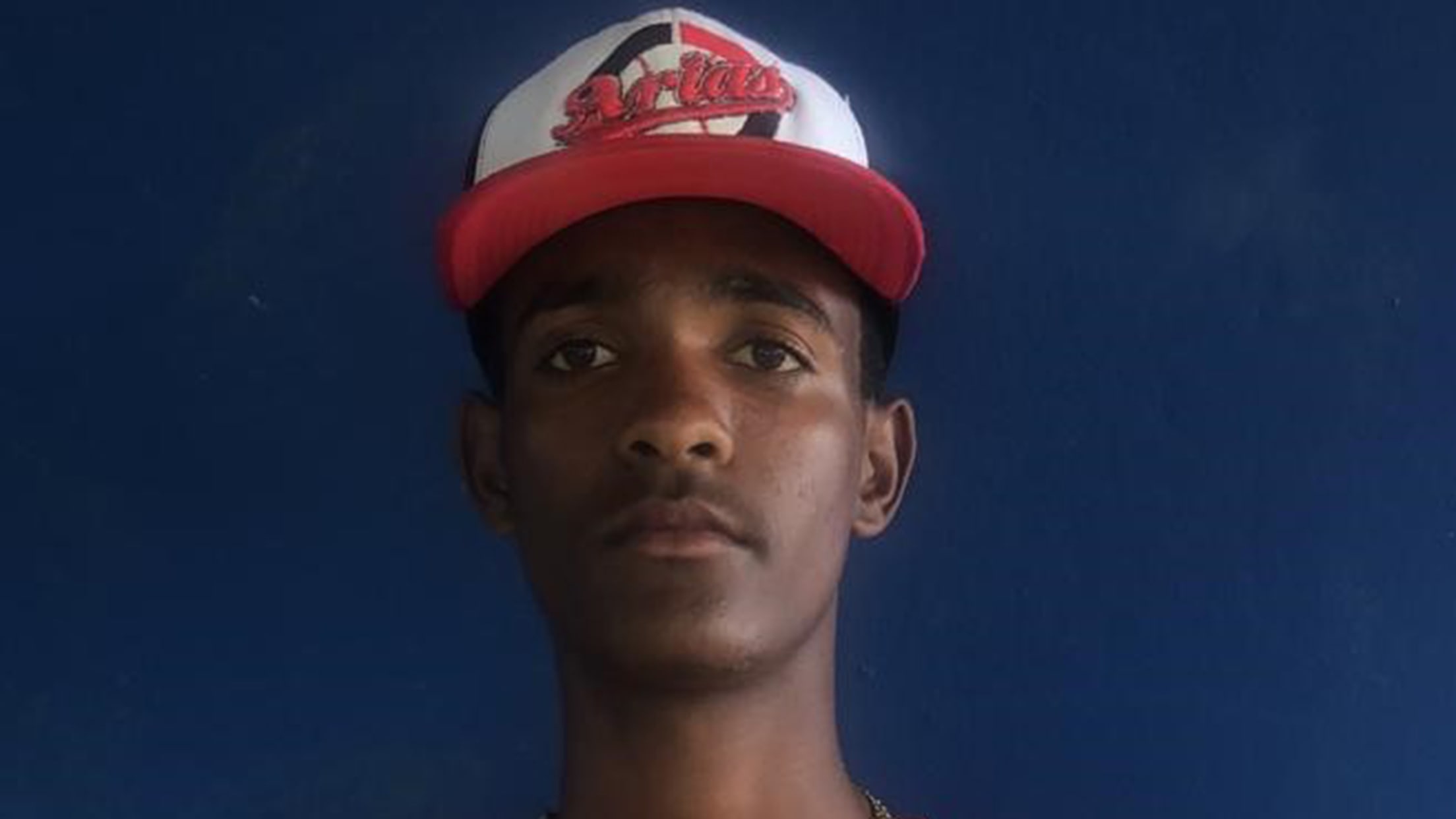 A teenage shortstop and left-handed pitcher headline this year's class of international prospects for the Giants. The Giants on Tuesday announced they have signed 25 international players -- 13 from Venezuela, nine from the Dominican Republic and one each from Colombia, Nicaragua and Panama. One player among the signees is
Giants sign top Draft picks Bishop, Wyatt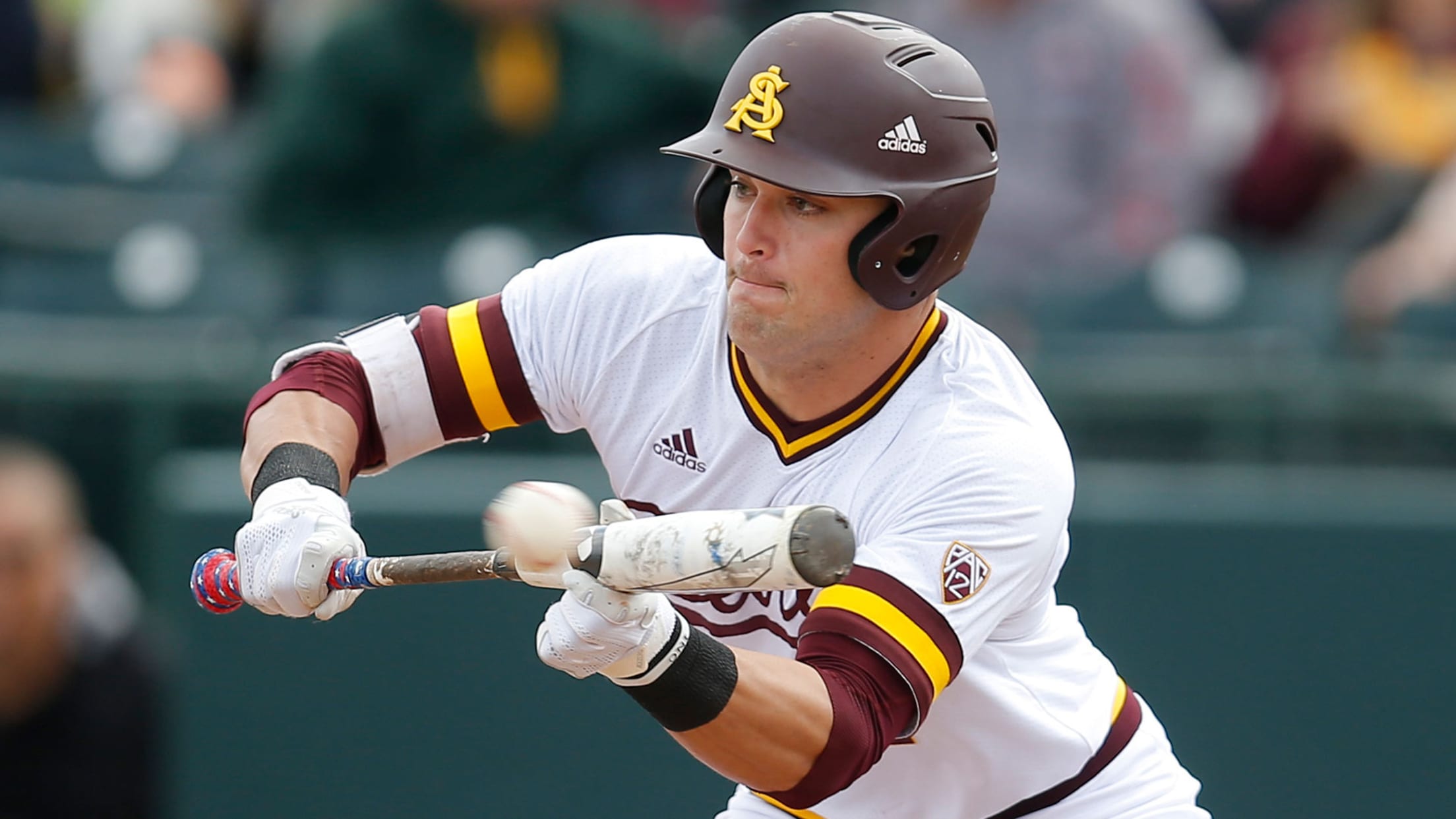 SAN FRANCISCO -- The Giants have officially signed their top two picks from their 2019 Draft class, reaching agreements with Arizona State outfielder Hunter Bishop and Louisville first baseman Logan Wyatt on Saturday. Bishop, the 10th overall pick of the 2019 Draft, signed for $4.1 million, more than $600,000 below
Bart, Ramos to represent SF in Futures Game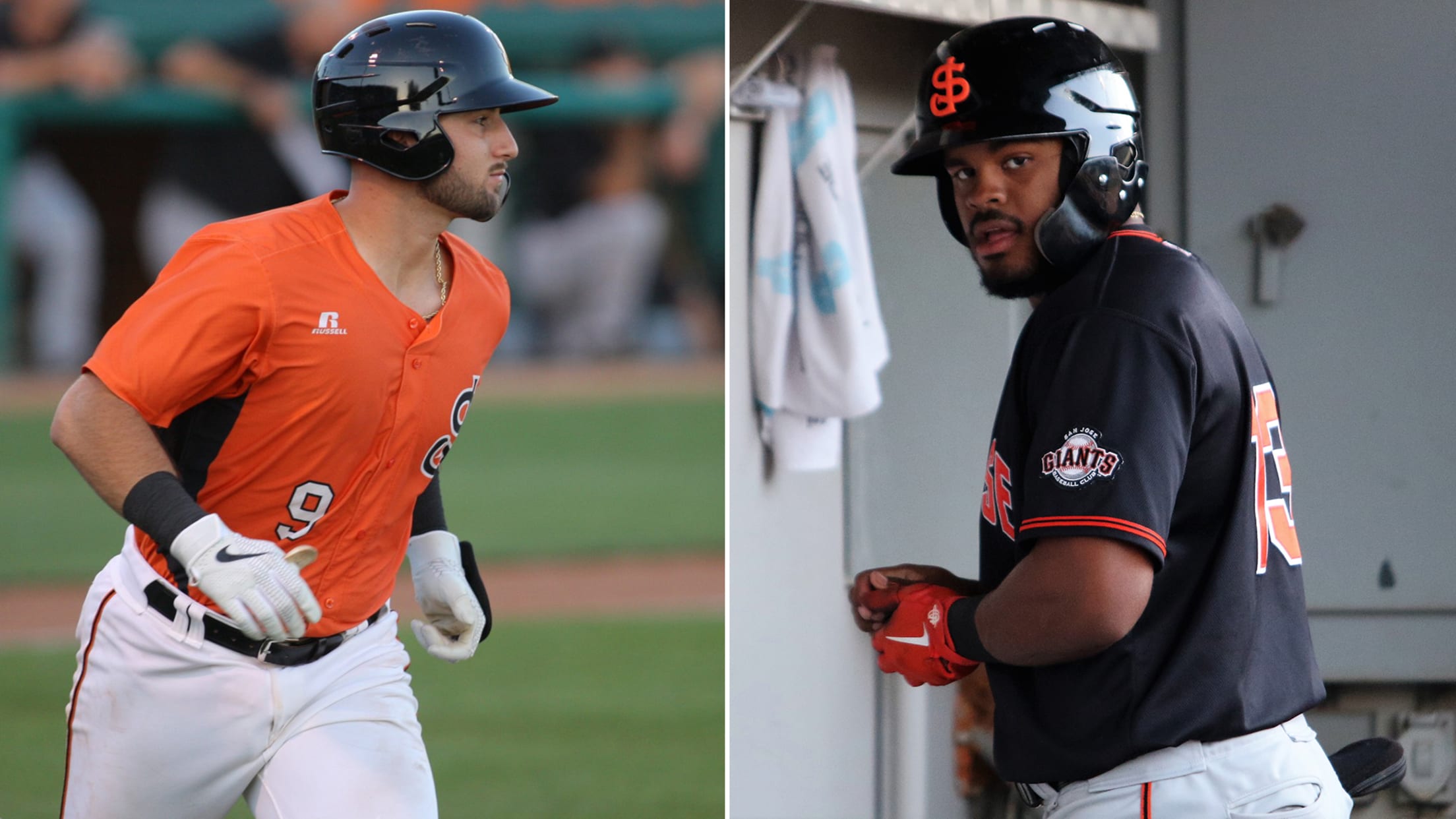 SAN FRANCISCO -- Catcher Joey Bart and outfielder Heliot Ramos, the Giants' top two prospects per MLB Pipeline, will be heading to Cleveland next month to represent the club at the 2019 SiriusXM All-Star Futures Game. Bart and Ramos, who are both playing for Class A Advanced San Jose, will
Giants sign 23 from Draft, topped by McCray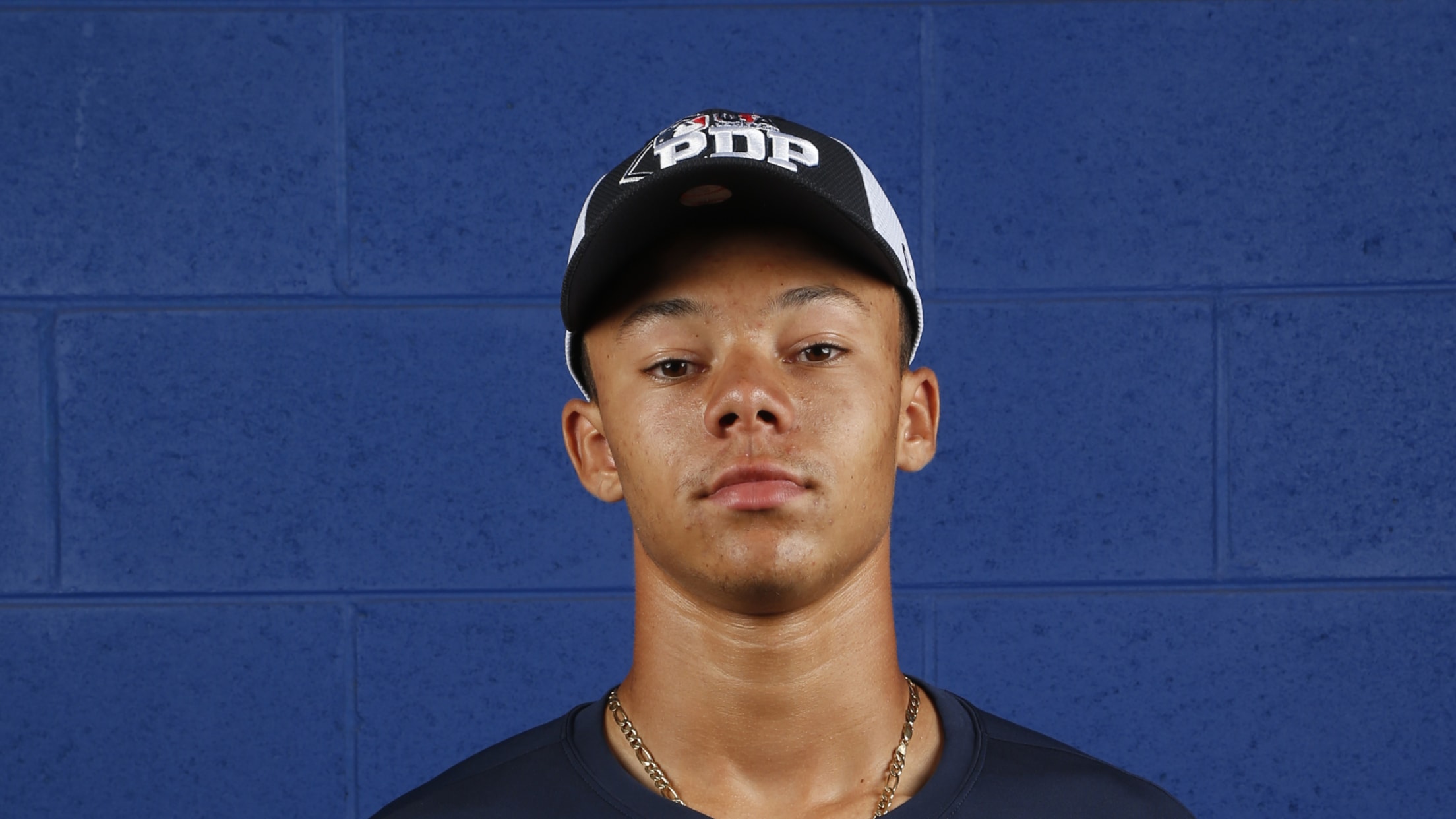 LOS ANGELES -- The Giants announced Wednesday that they've signed 23 players from their 2019 Draft class, including 15 of their first 20 selections. Arizona State outfielder Hunter Bishop and Louisville first baseman Logan Wyatt, the club's top two picks, are among the players who remain unsigned, though Wyatt is
OF prospect Ramos showing development in '19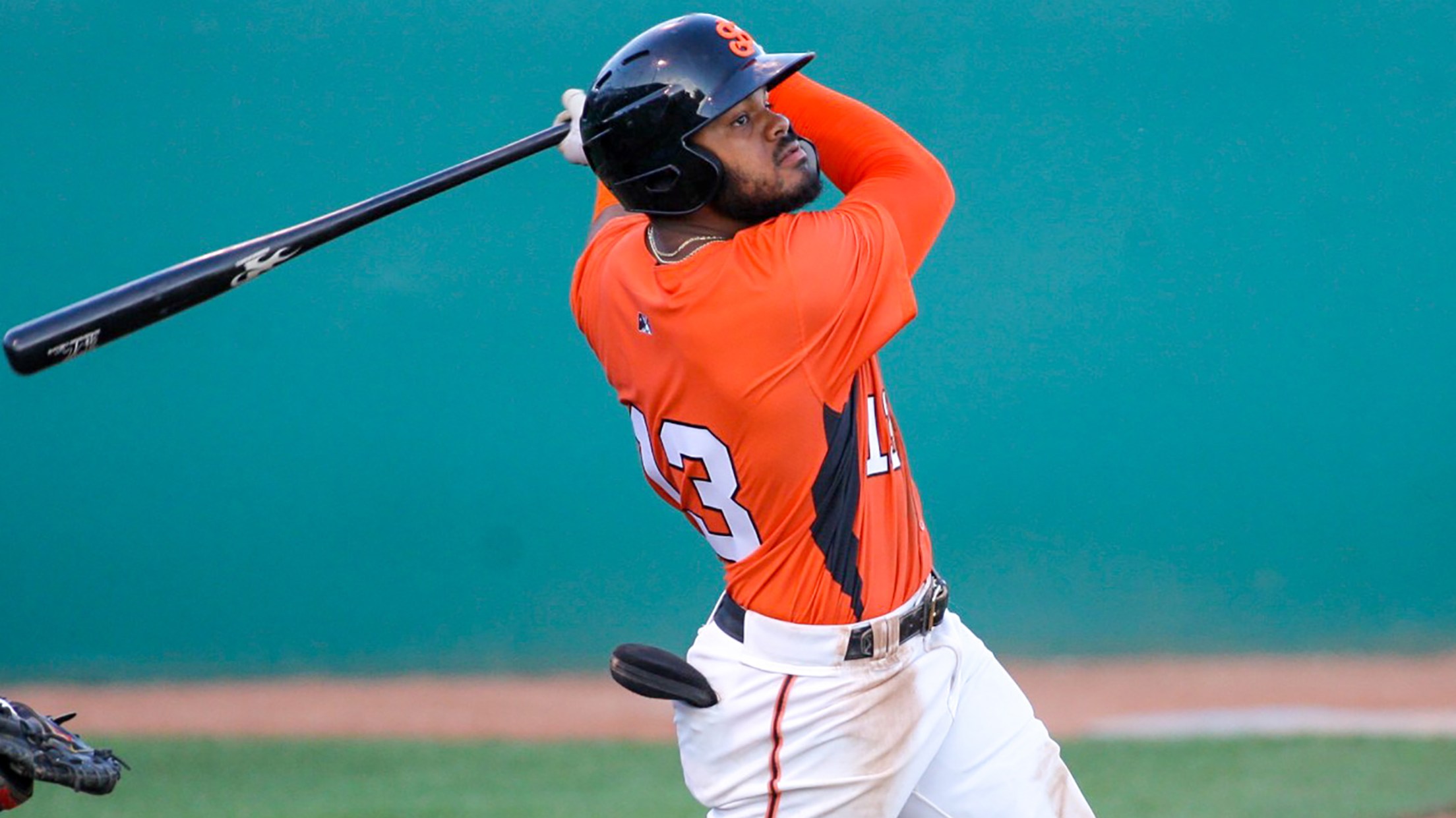 SAN FRANCISCO -- The Giants entered Friday 10 games below .500 and 16 1/2 games out of first place in the National League West. But if you're a fan in search of a reason for optimism, look no further than 50 miles south. Catcher Joey Bart and outfielder Heliot Ramos,