The Giants' all-time best international signings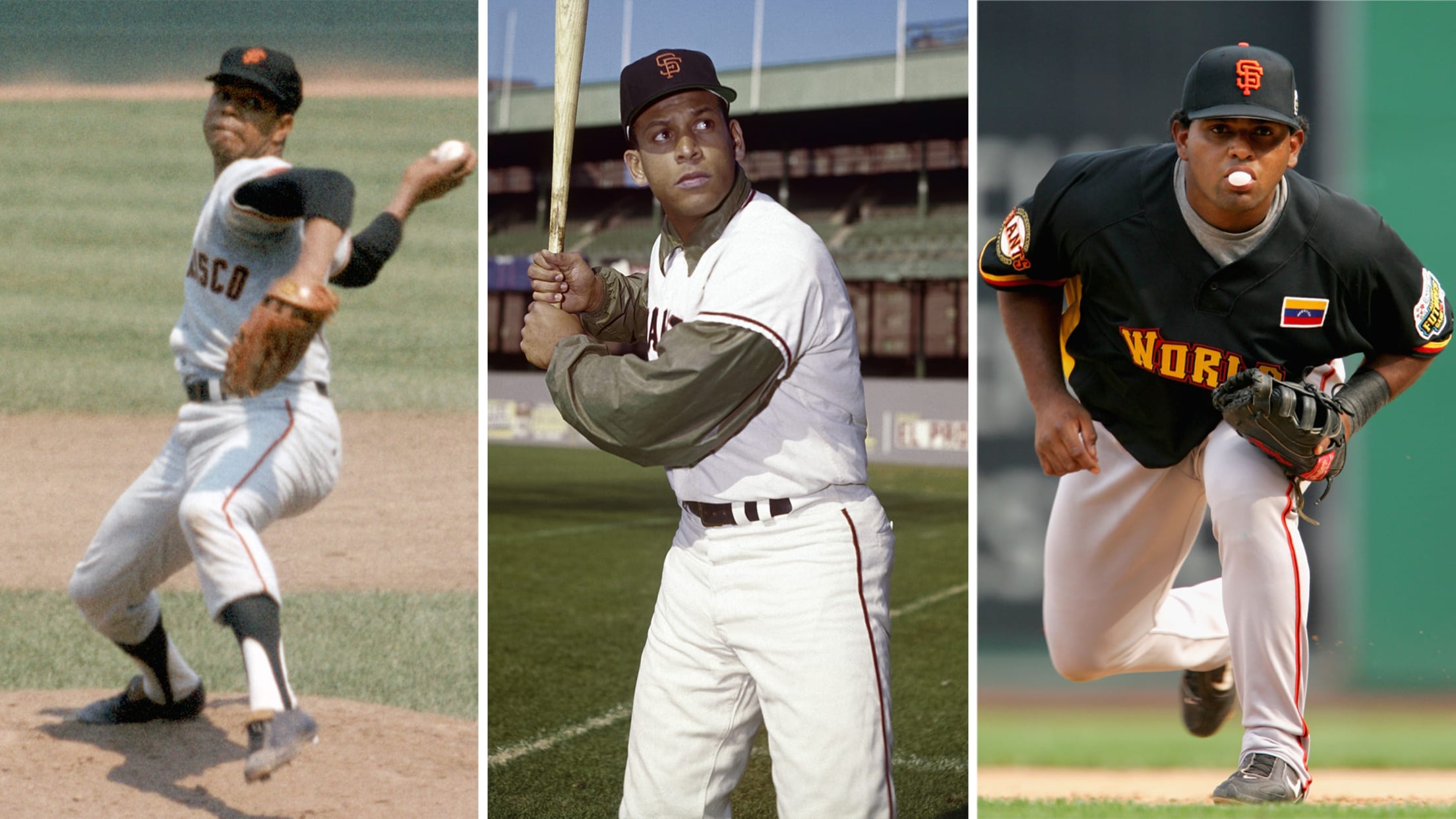 SAN FRANCISCO -- The Giants were ahead of the curve when it came to scouting the international market. In the 1950s they emerged as the top importers of Latin American talent thanks to the pioneering efforts of legendary scout Alex Pompez, whose signings included Juan Marichal, Orlando Cepeda and the
Looking to Draft, Giants 'feel really prepared'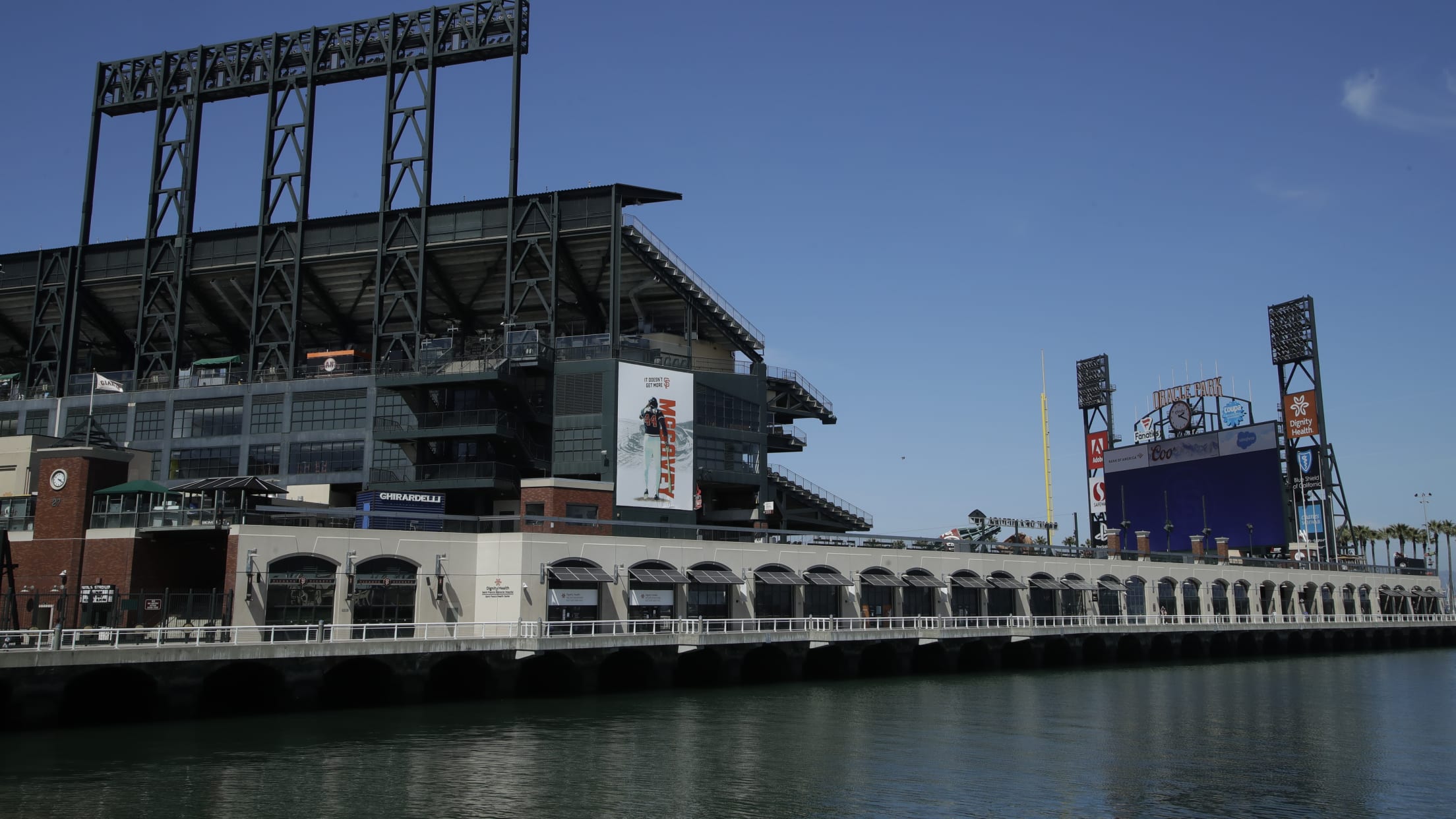 SAN FRANCISCO -- The baseball world may be on hold, but the work hasn't stopped for Giants amateur scouting director Michael Holmes. Under normal circumstances, Holmes would be spending these months traversing the country in an attempt to evaluate as much amateur talent as possible ahead of the 2020 MLB
30 prospects we'll be talking about in 2022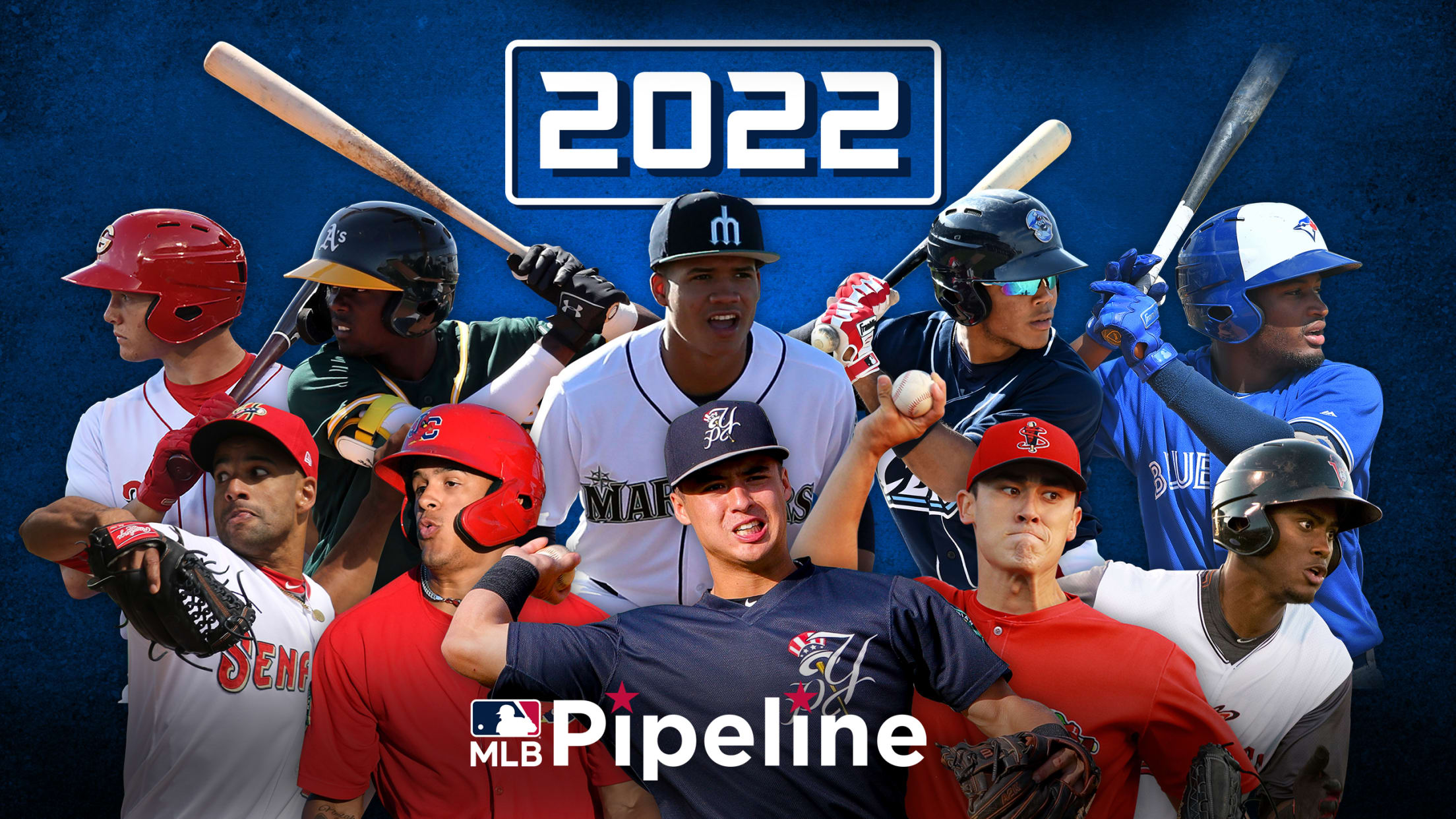 Right now, all baseball fans can do is look ahead to the future. We decided to take that to the extreme by looking two years down the road at which prospects we expect to be big names in 2022. The fact that 14 of the Top 20 players on MLB
Recent boon boosts Giants farm system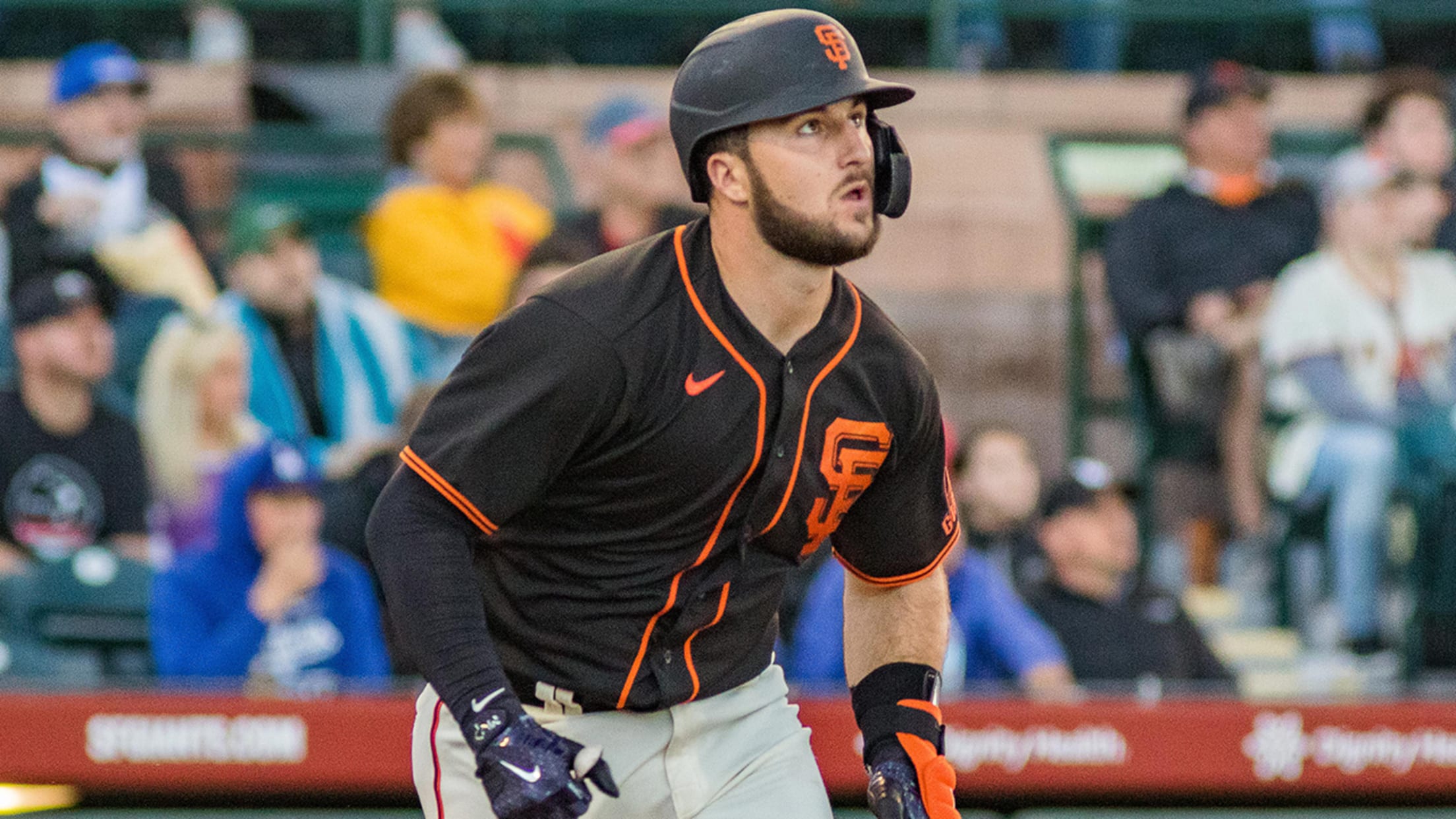 SCOTTSDALE, Ariz. -- Kyle Haines is entering his second year as the Giants' farm director after serving as a manager in the system, and then as the assistant director of player development. In his time working with Giants Minor Leaguers, he's seen the system improve by leaps and bounds. It
Q&A with Giants prospect Seth Corry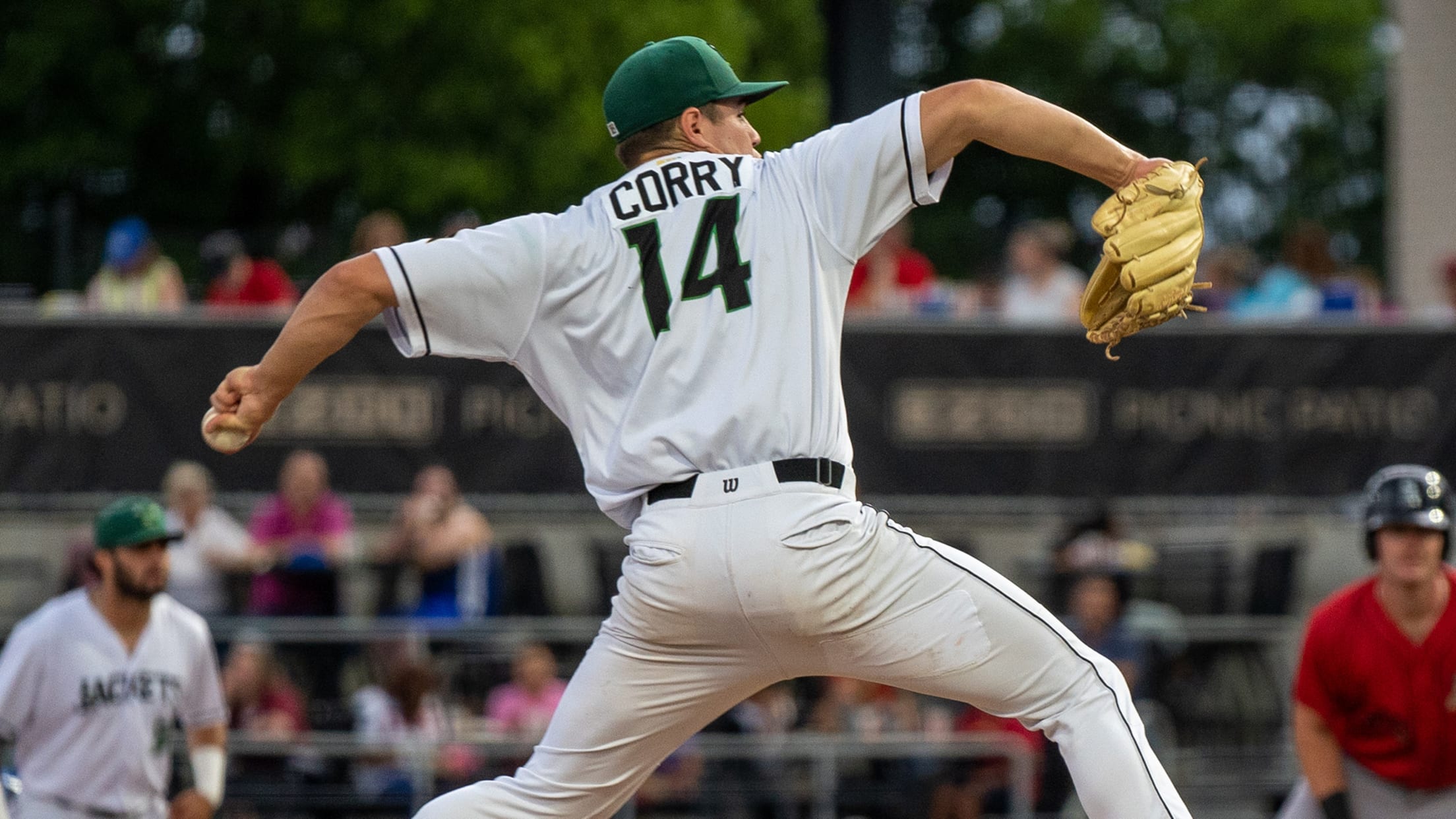 SCOTTSDALE, Ariz. -- Seth Corry is a left-handed pitching prospect drafted by the Giants in the third round of the 2017 Draft. After signing for an above-slot $1 million, he was moved slowly, not making his full-season debut until 2019. But he took off in the South Atlantic League, winning
Giants reassign prospect Bart to Minors camp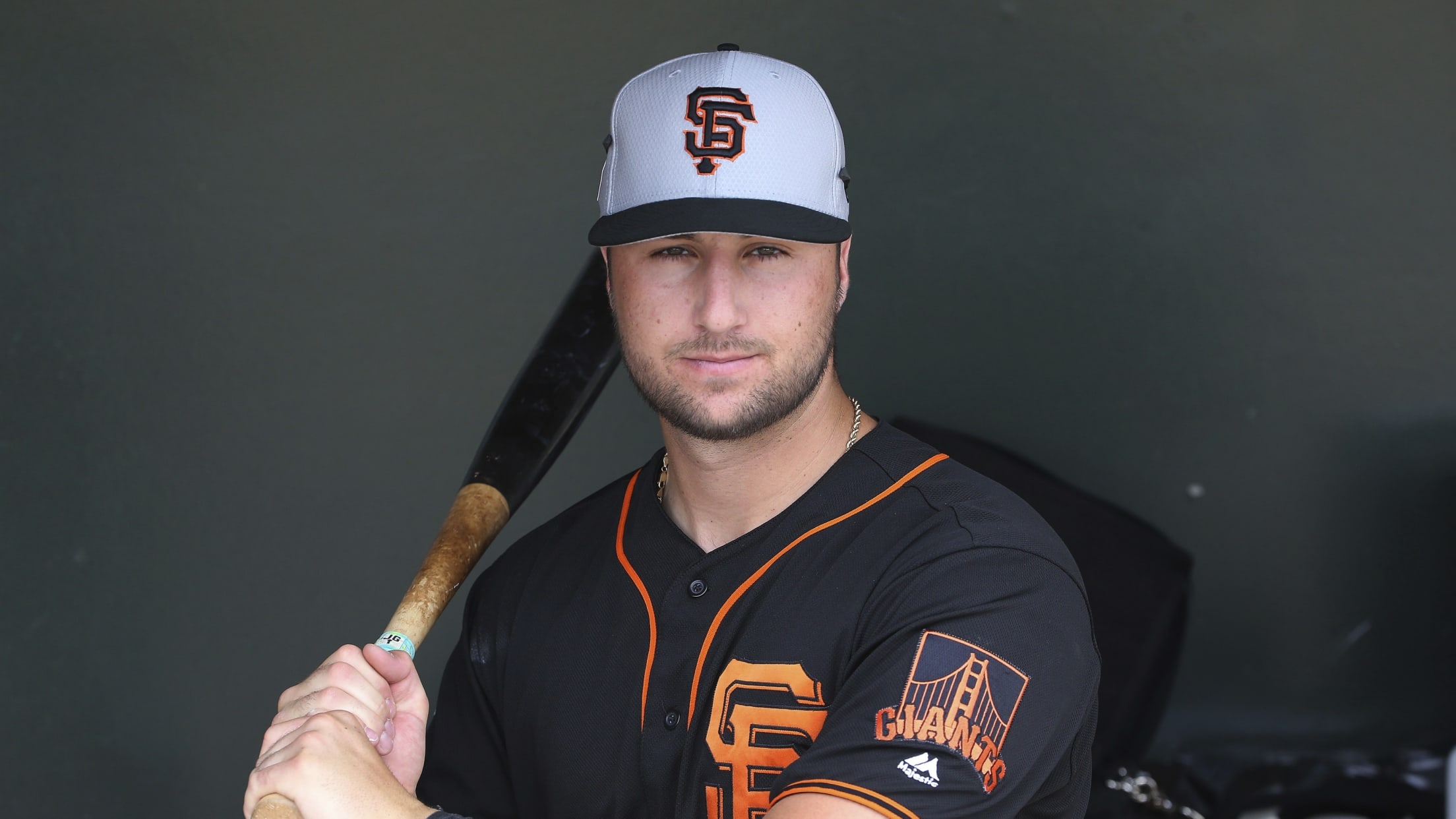 SCOTTSDALE, Ariz. -- Joey Bart's Spring Training performance with the Giants re-emphasized that his ascent to the Major Leagues is a question of "when" and not "if." Moreover, his Cactus League efforts suggested that he'll almost surely complete his one-way trip to the bigs this year.
Here are the Giants' 2020 Top 30 Prospects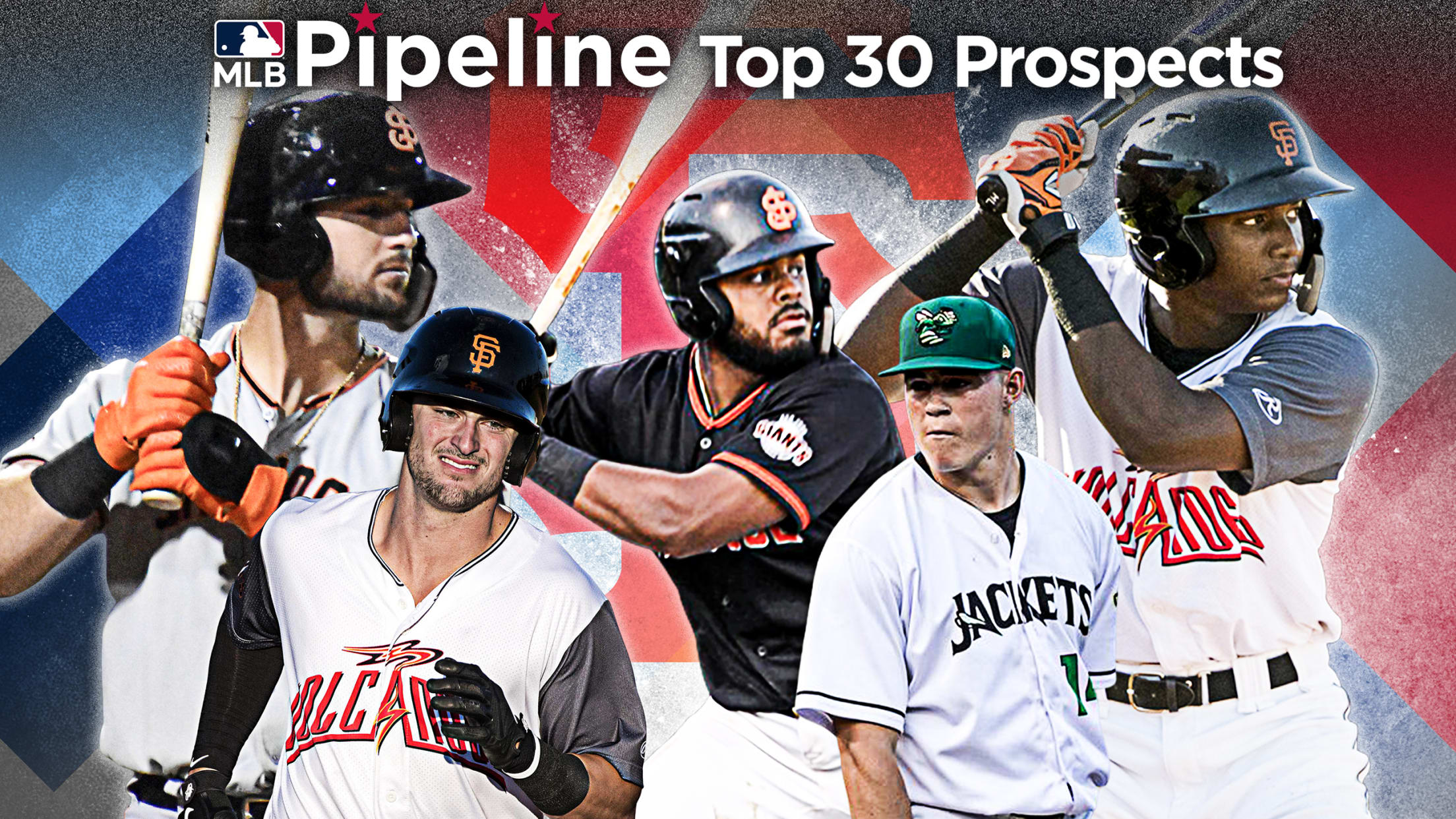 At the start of the previous decade, the Giants farm system was stronger than it had been in years. Buster Posey, Madison Bumgarner, Brandon Crawford and Brandon Belt soon would spark three World Series titles in five seasons, and Zack Wheeler also was on hand before going to the Mets
'Special' day for Bishop brothers in first meeting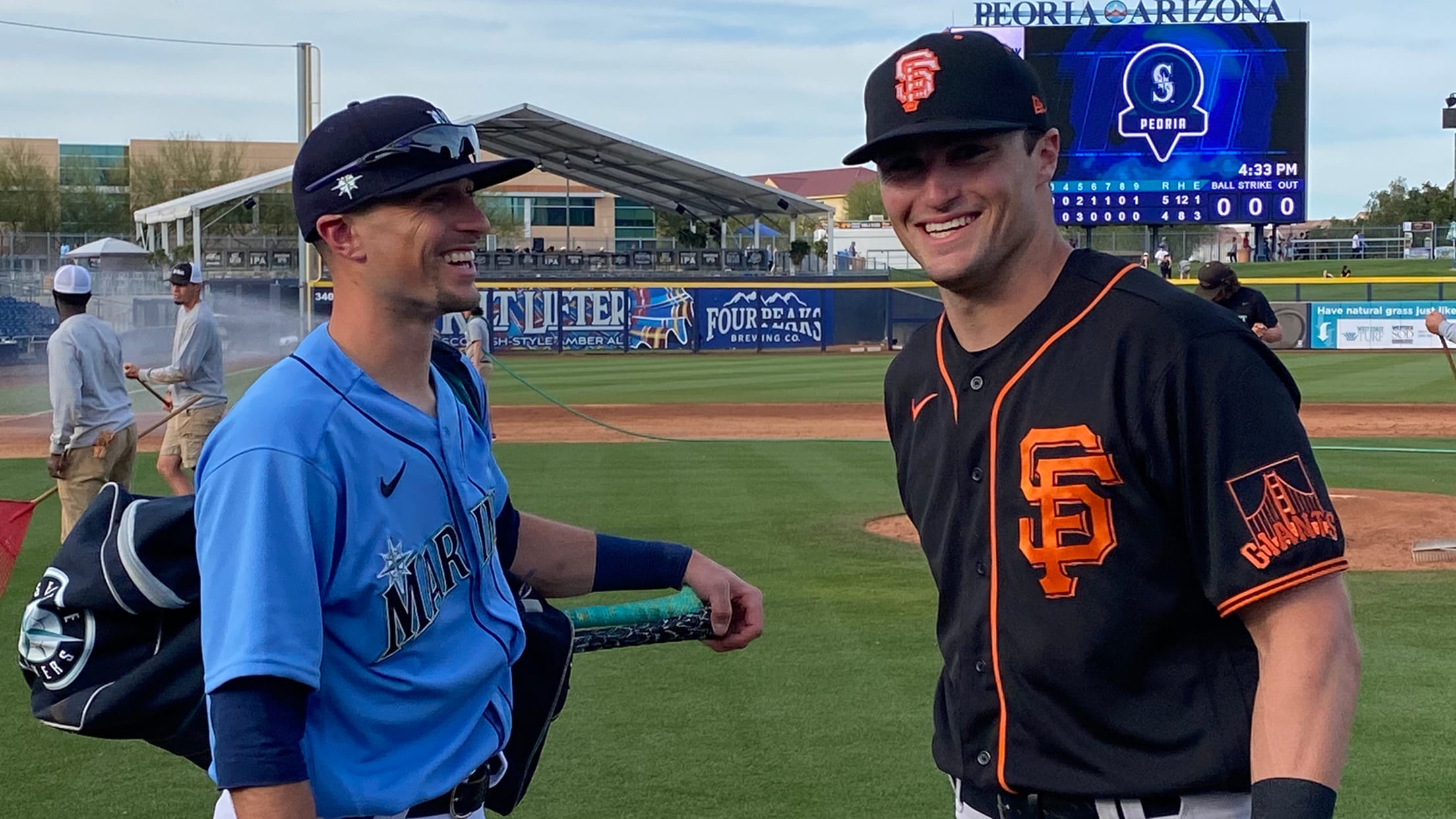 PEORIA, Ariz. -- When Hunter Bishop received the Giants' lineup for their scheduled game against the Mariners on Thursday, he immediately forwarded it to his brother, Braden Bishop. "No way, I'm actually playing today," Hunter wrote.
Ramos, Bishop big league teammates for a day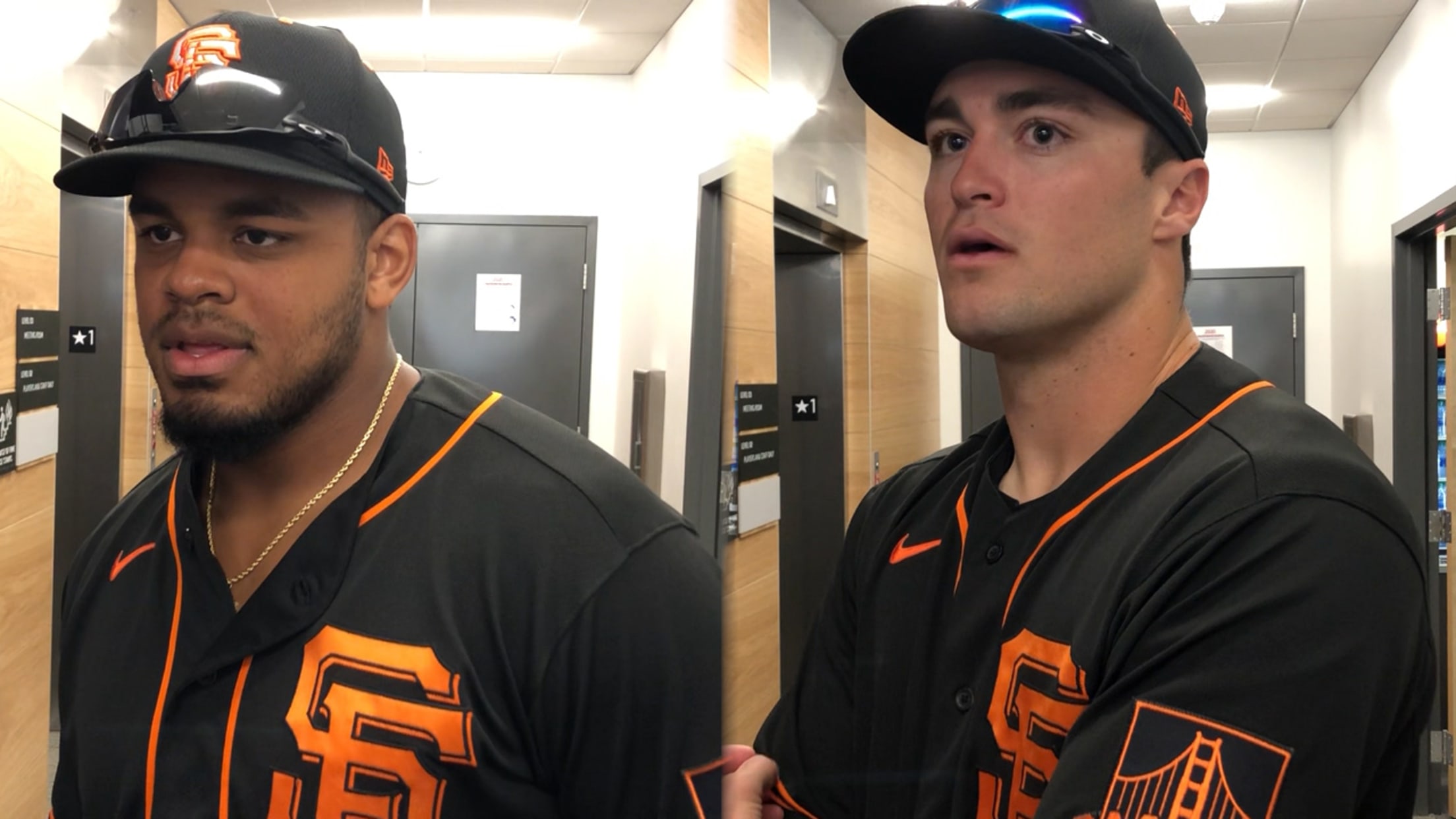 GLENDALE, Ariz. -- Hunter Bishop received a text from Giants Minor League third baseman Jacob Gonzalez on Tuesday morning. It read: "You're in there today." Gonzalez had seen the Giants' travel roster for the day. And that meant, less than a year after getting drafted, Bishop, MLB Pipeline's No. 71
Each team's top power-hitting prospect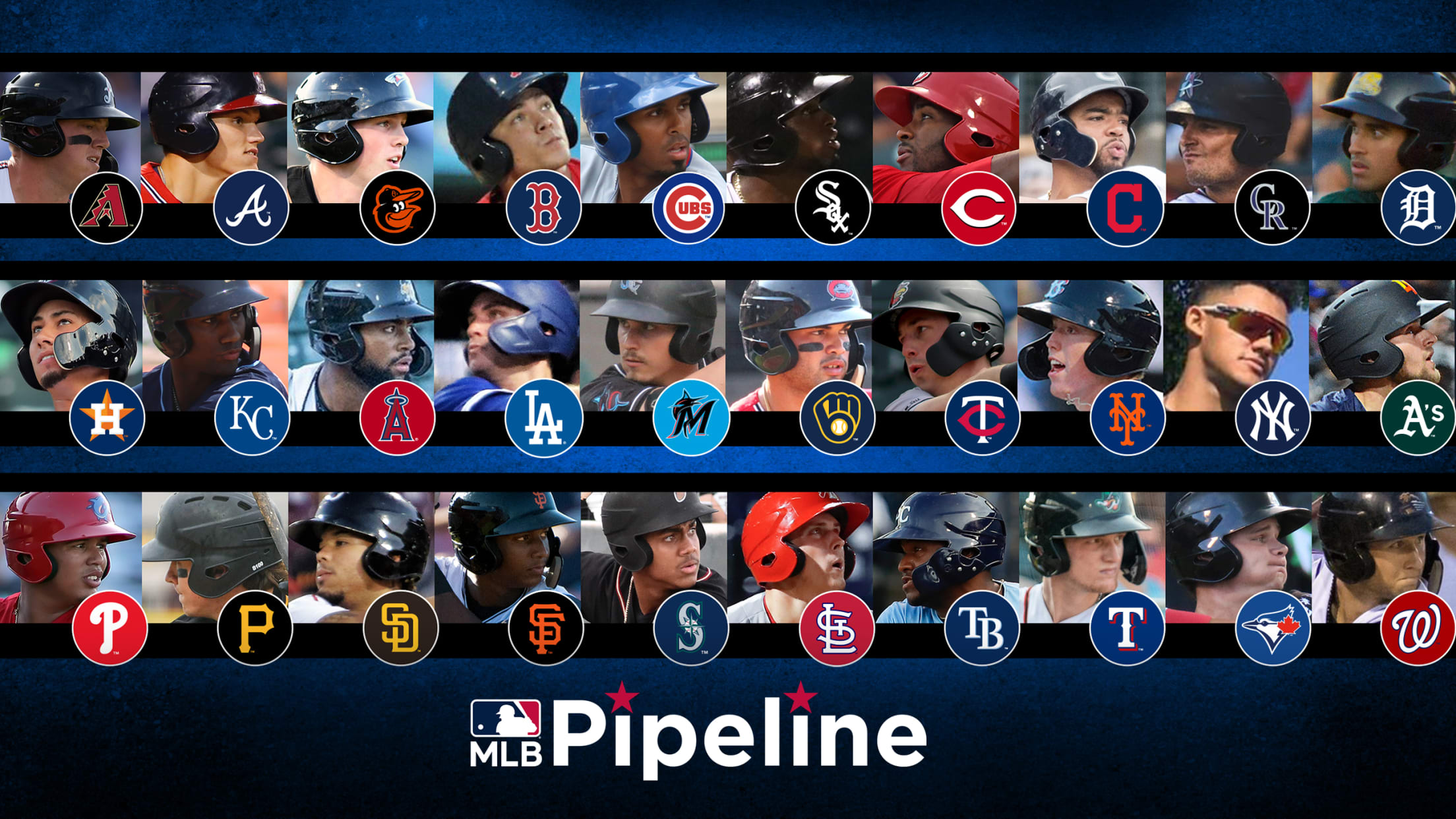 The 2019 Major League season will be remembered as the Year of the Home Run after players across baseball combined to hit a record 6,776 homers -- up from 5,585 in 2018 -- and 14 different teams set a new franchise record. National League Rookie of the Year Pete Alonso
Giants' No. 2 prospect Ramos must wait a bit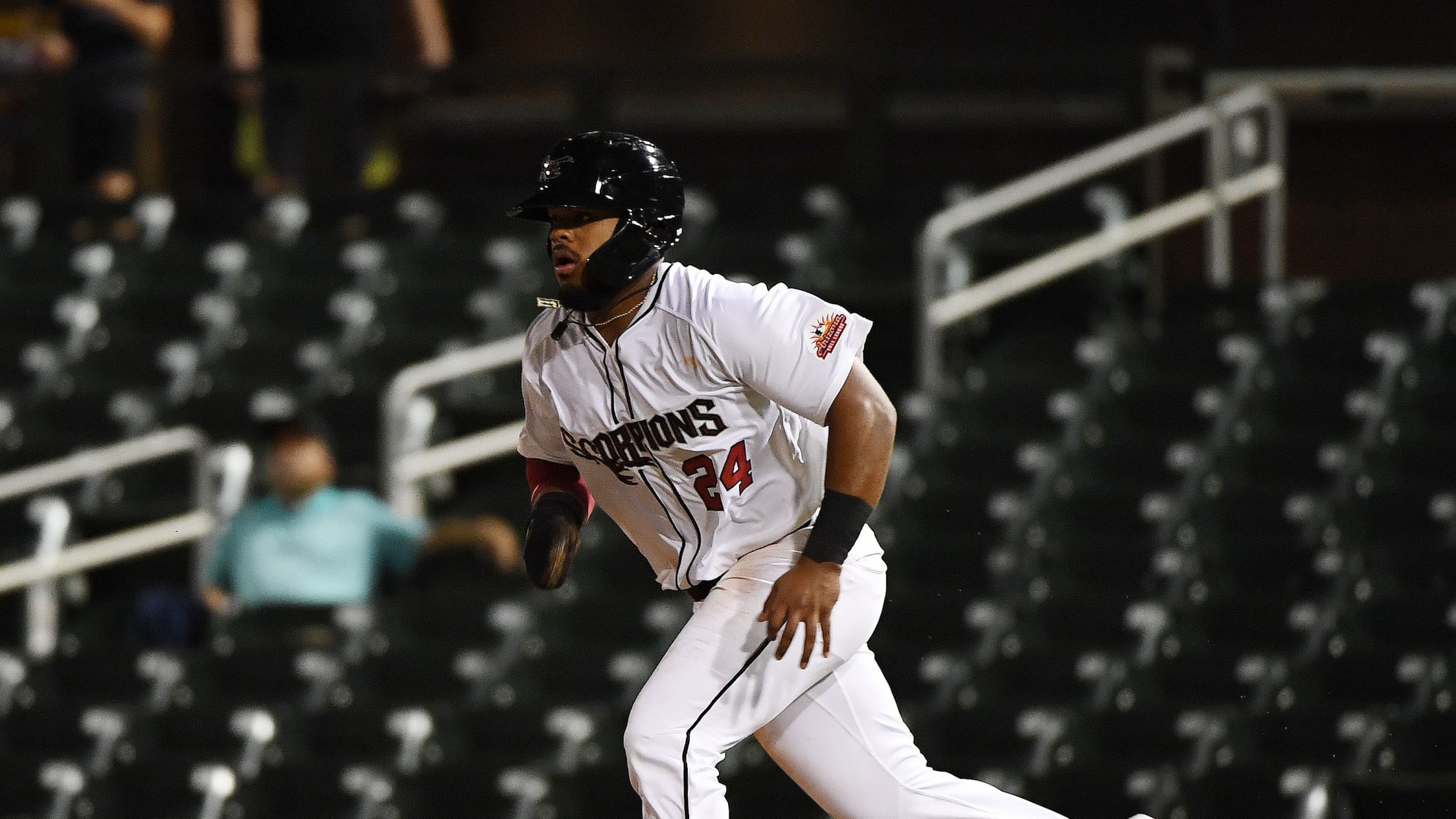 SCOTTSDALE, Ariz. -- When the Giants released their list of non-roster invitees to Spring Training last month, it was a mild surprise to see 2017 first-round Draft pick Heliot Ramos excluded from the group. Ramos, a 20-year-old outfielder who is ranked as the Giants' No. 2 prospect by MLB Pipeline,
Bart ready for 2nd big league camp with Giants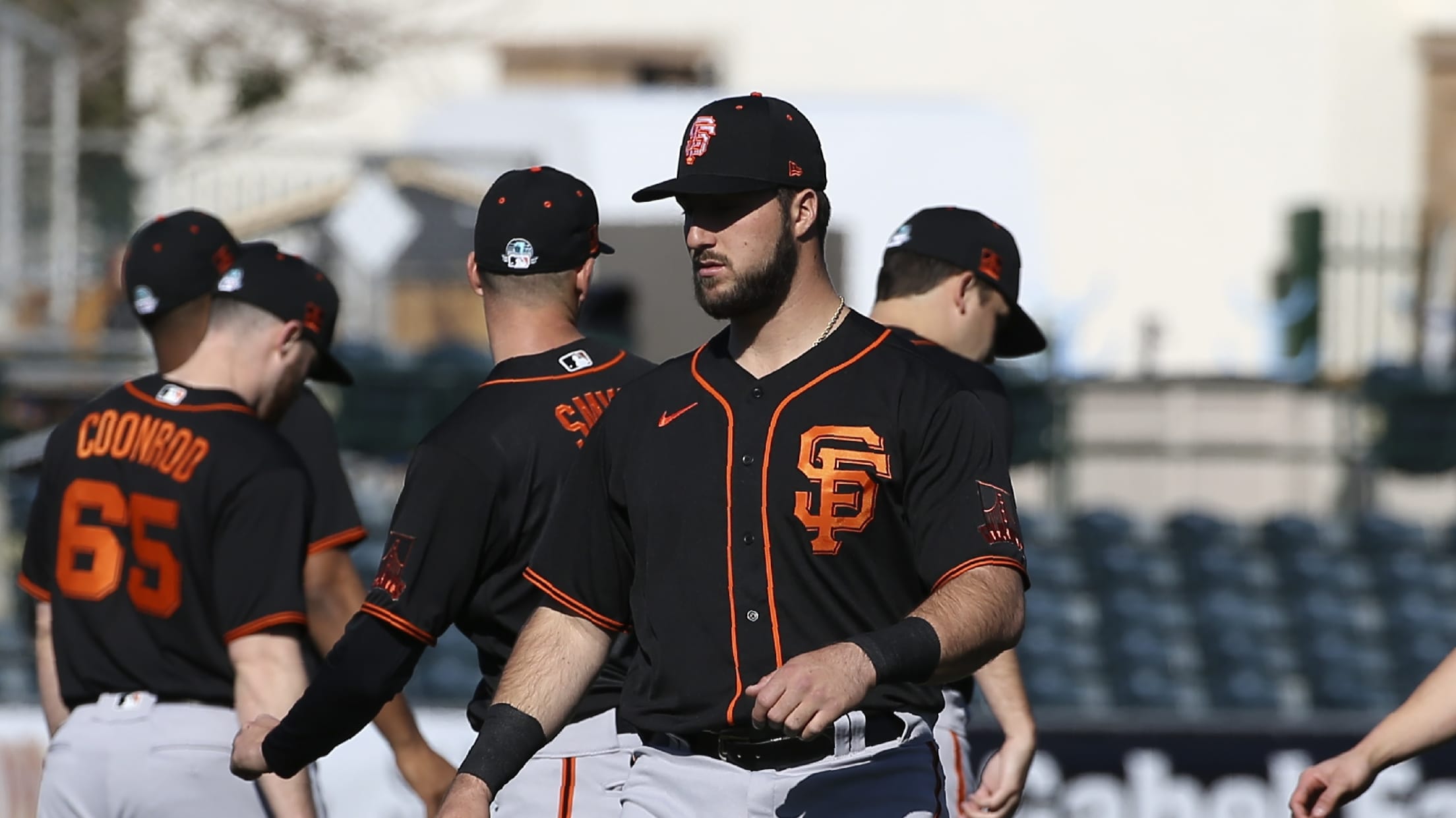 SCOTTSDALE, Ariz. -- The main entrance to the Giants' new clubhouse is flanked by two lockers belonging to the current and potentially future face of the franchise. Buster Posey lies on one side. Joey Bart is on the other.
The best outfield trio in the Minors is ...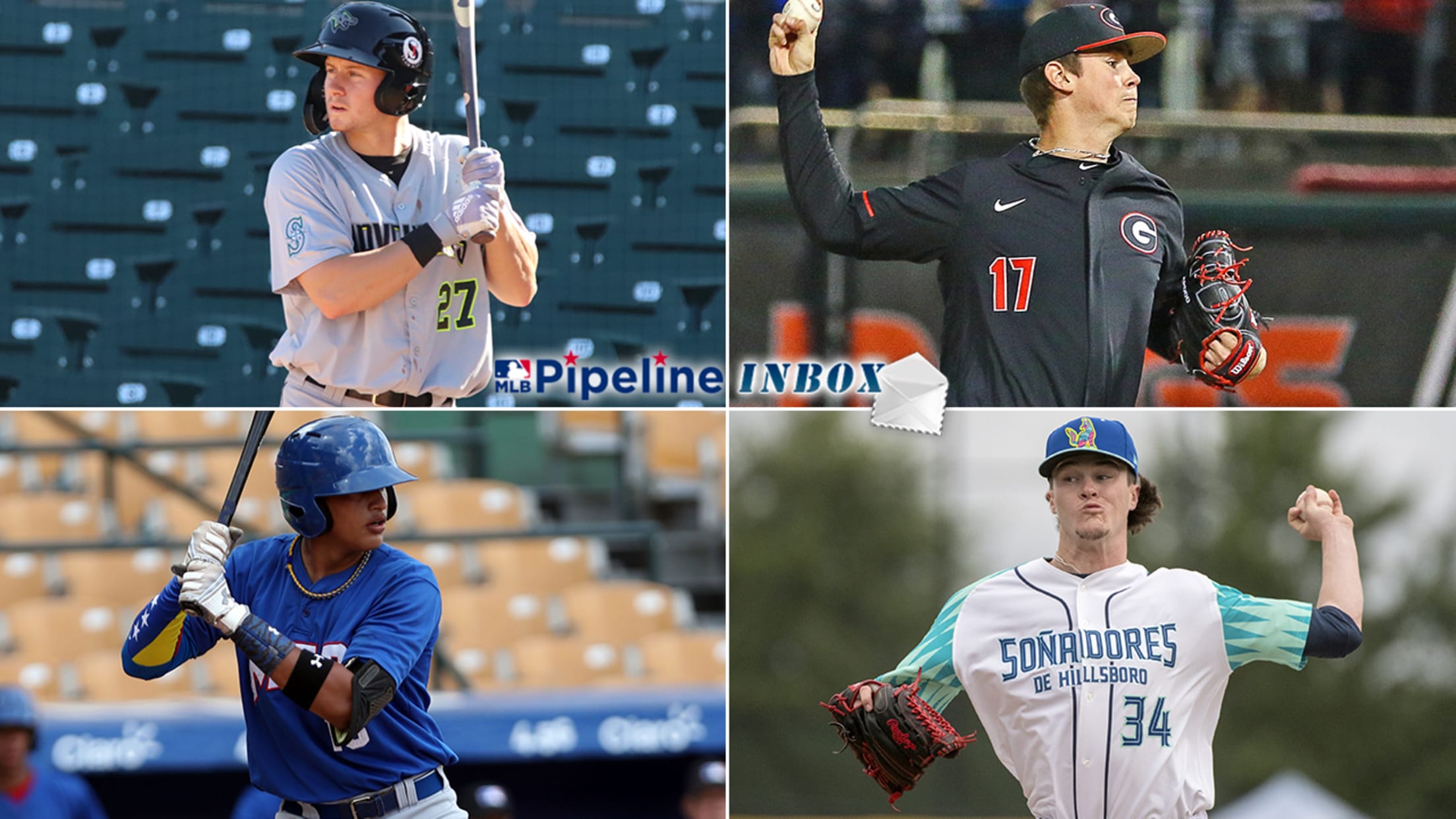 The most common question we're getting at MLB Pipeline -- and we're getting it multiple times a day -- is when we'll unveil our new organization Top 30 Prospects lists. I can't give a specific date yet, but I can say it will be in the next couple of weeks.
Webb eyeing 2020 rotation spot with Giants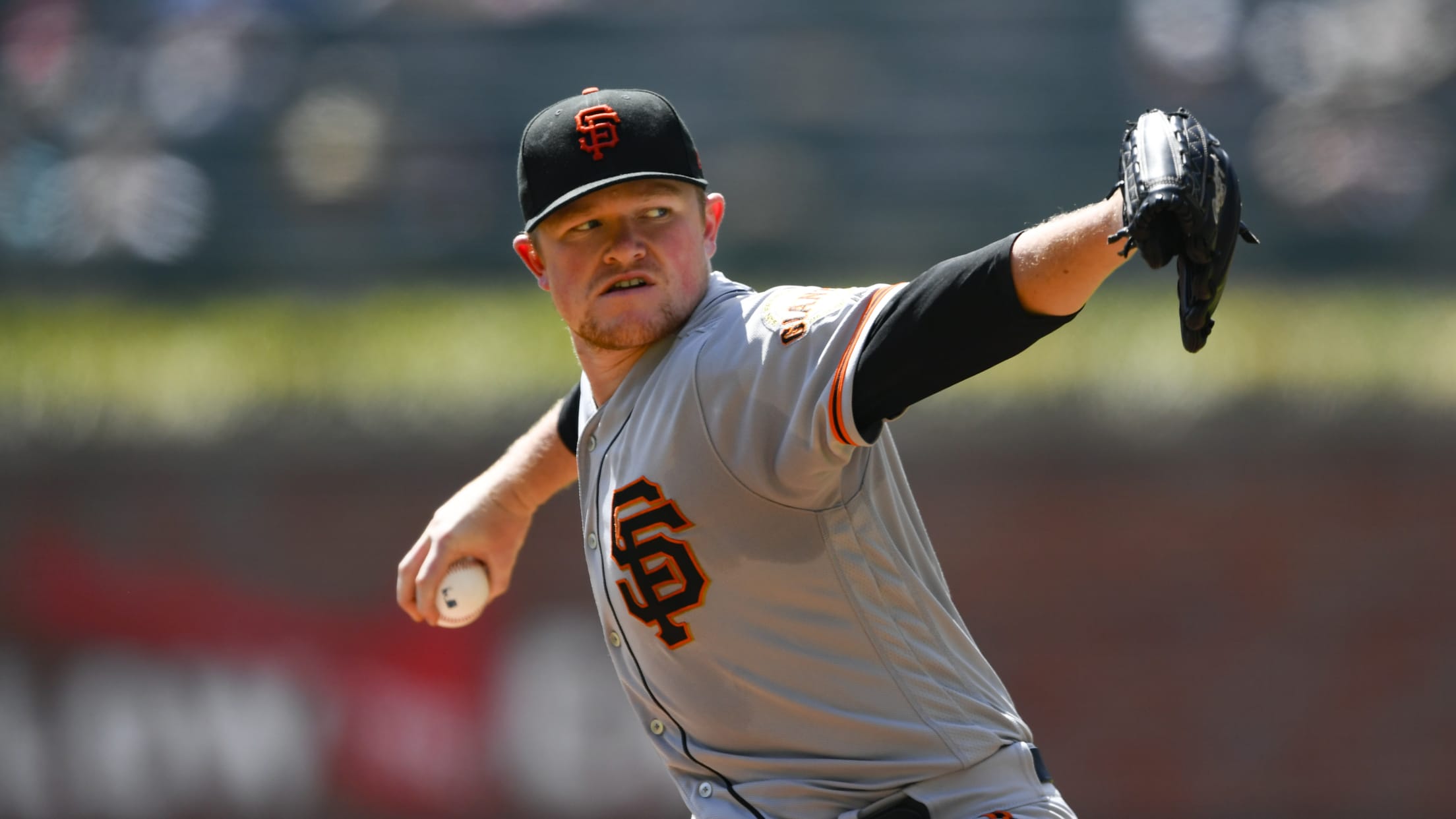 SAN FRANCISCO -- Giants rookie Logan Webb admitted there were times last year when he couldn't help being a little starstruck. After making his Major League debut in August, the 23-year-old right-hander found himself facing lineups stacked with hitters he had admired as a kid. He suddenly shared a clubhouse
Inbox: Will Dubón have an everyday role in '20?
Beat reporter Maria Guardado answers questions from Giants fans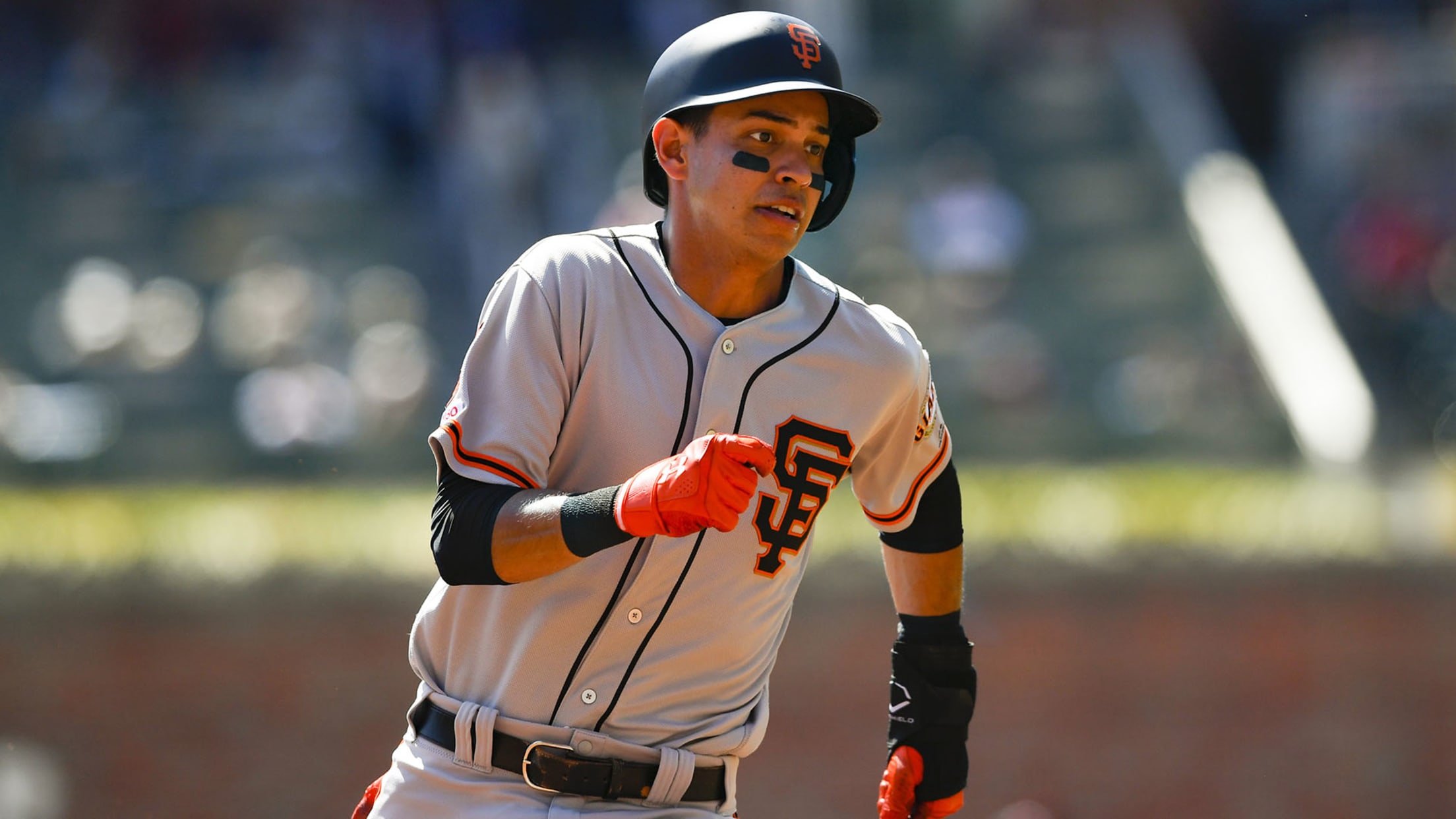 Will we see Mauricio Dubón in an everyday role next season? [email protected] via Twitter Dubón emerged as one of the Giants' most exciting late-season callups this year, so I think he definitely put himself in position to earn a starting infield job in 2020. He seems to have the tools
Good news: Farm is strongest it's been since ...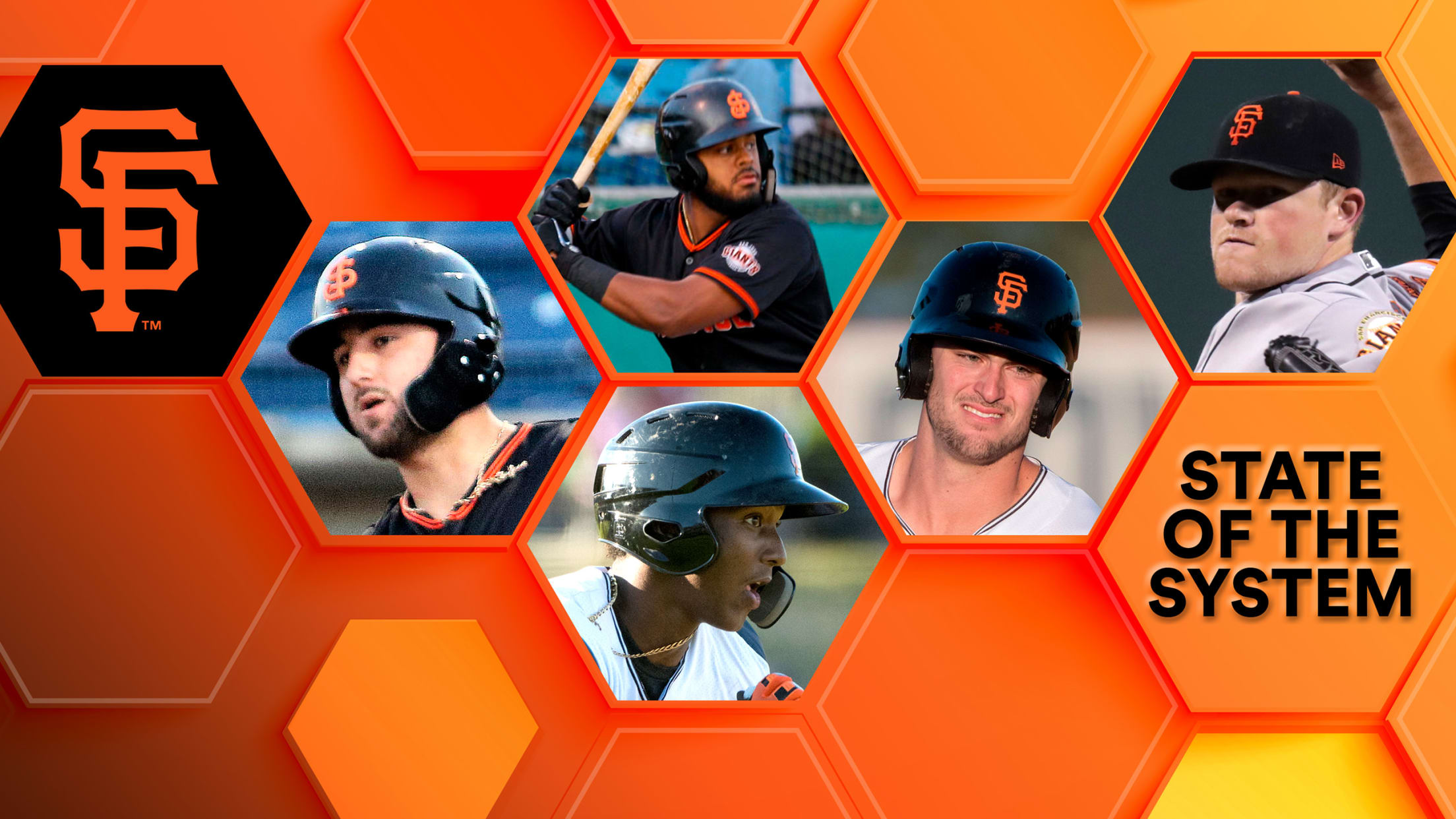 After winning three World Series in the first half of this decade and trying to keep their competitive window open as long as possible, the Giants are coming to grips with the understanding that they must rebuild. Despite remaining on the fringes of Wild Card contention through July in the
Giants' roster unchanged ahead of Rule 5 Draft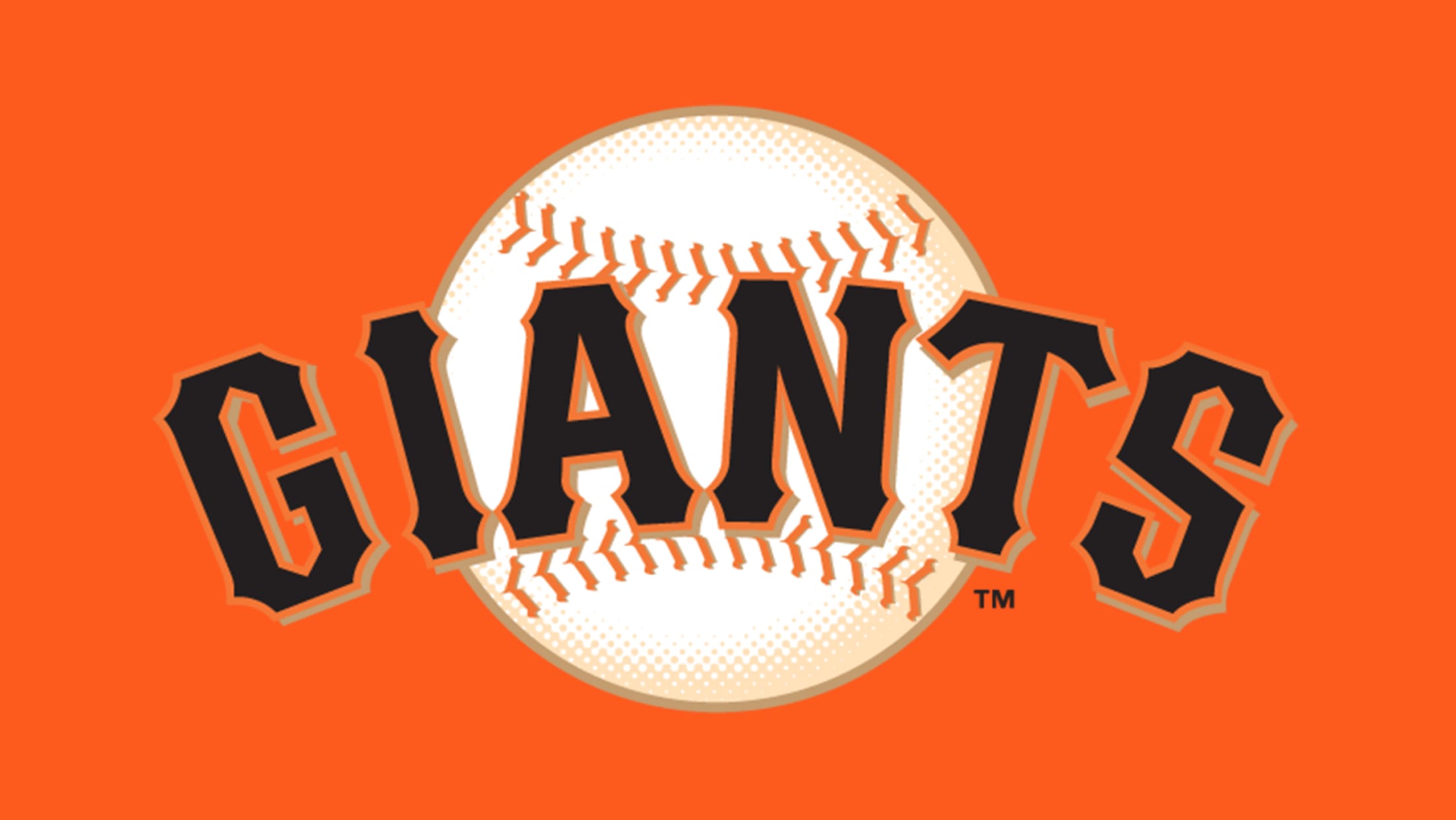 SAN FRANCISCO -- Wednesday's deadline to shield players from next month's Rule 5 Draft passed without any activity from the Giants. With their 40-man roster already at capacity, the Giants opted not to extend Rule 5 Draft protection to any of their prospects. Outfielders Sandro Fabian (No. 16) and Franklin
Giants Arizona Fall League updates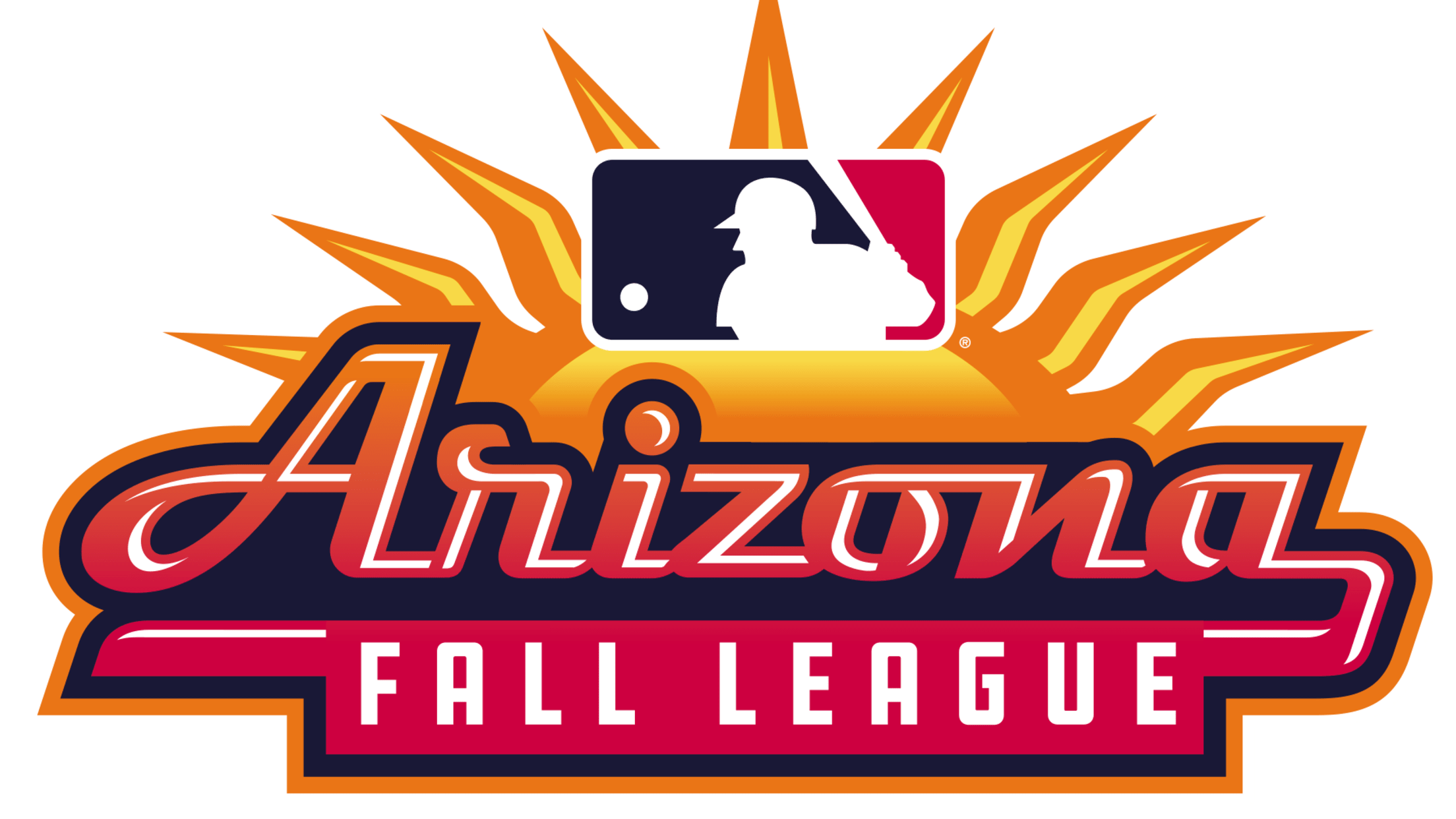 Seven Giants prospects are playing for the Scottsdale Scorpions in the 2019 Arizona Fall League: Outfielder Heliot Ramos (No. 2, MLB No. 50), right-handers Tristan Beck (No. 18) and Frank Rubio, outfielder Jacob Heyward, second baseman Jalen Miller, left-hander Bryce Tucker and catcher Ricardo Genoves (No. 22). Genoves joined the
Top prospect Joey Bart fractures thumb in AFL
No surgery for catcher, who is expected to make full recovery in 4-6 weeks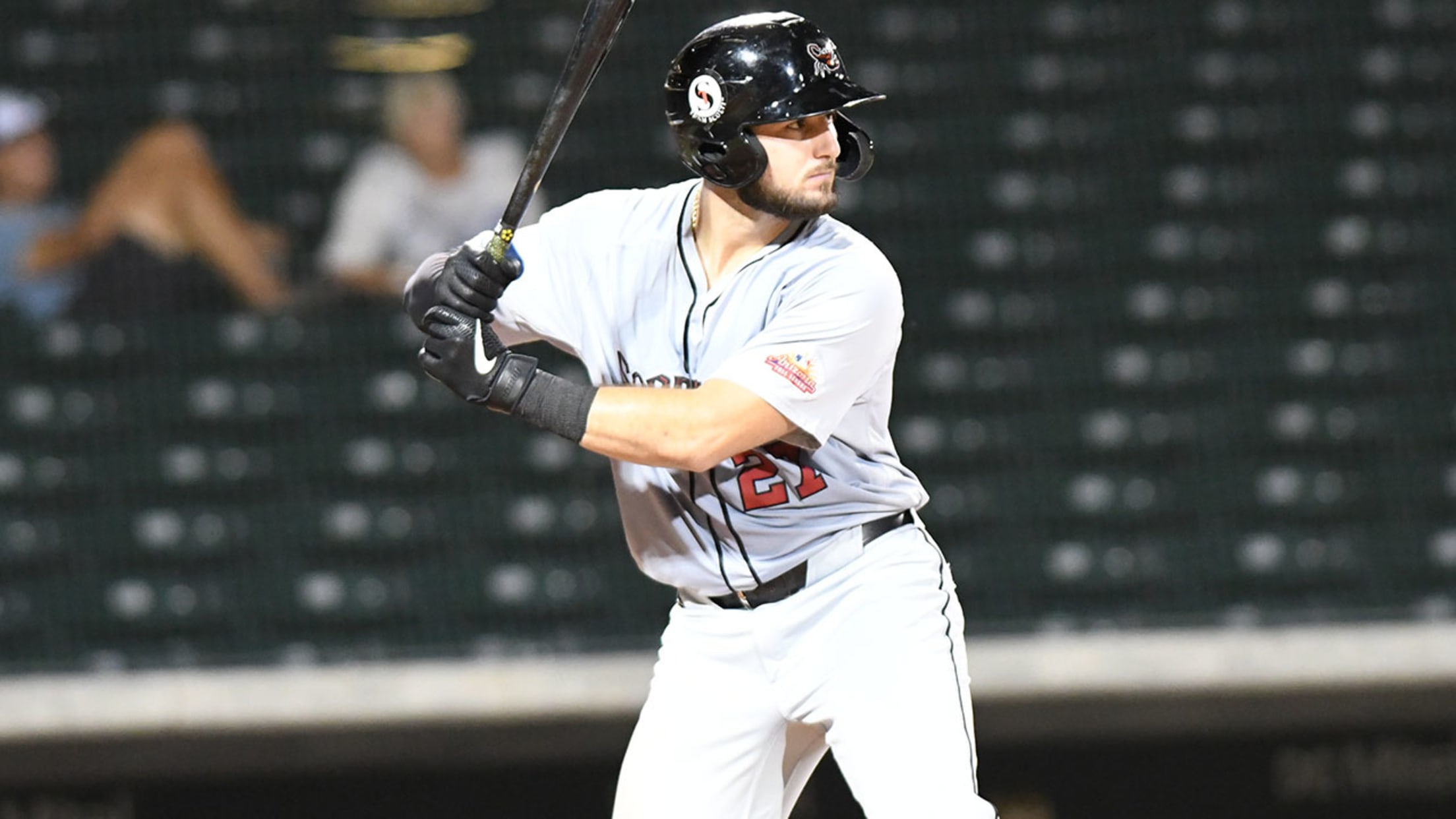 Top Giants prospect Joey Bart suffered a non-displaced fracture of his right thumb after being hit by a pitch while playing for the Scottsdale Scorpions on Tuesday night, prematurely ending his impressive run in the Arizona Fall League. Bart was evaluated in Arizona on Wednesday afternoon by hand specialist Donald
Inbox: Could Sandoval be back in 2020?
Beat reporter Maria Guardado answers questions from fans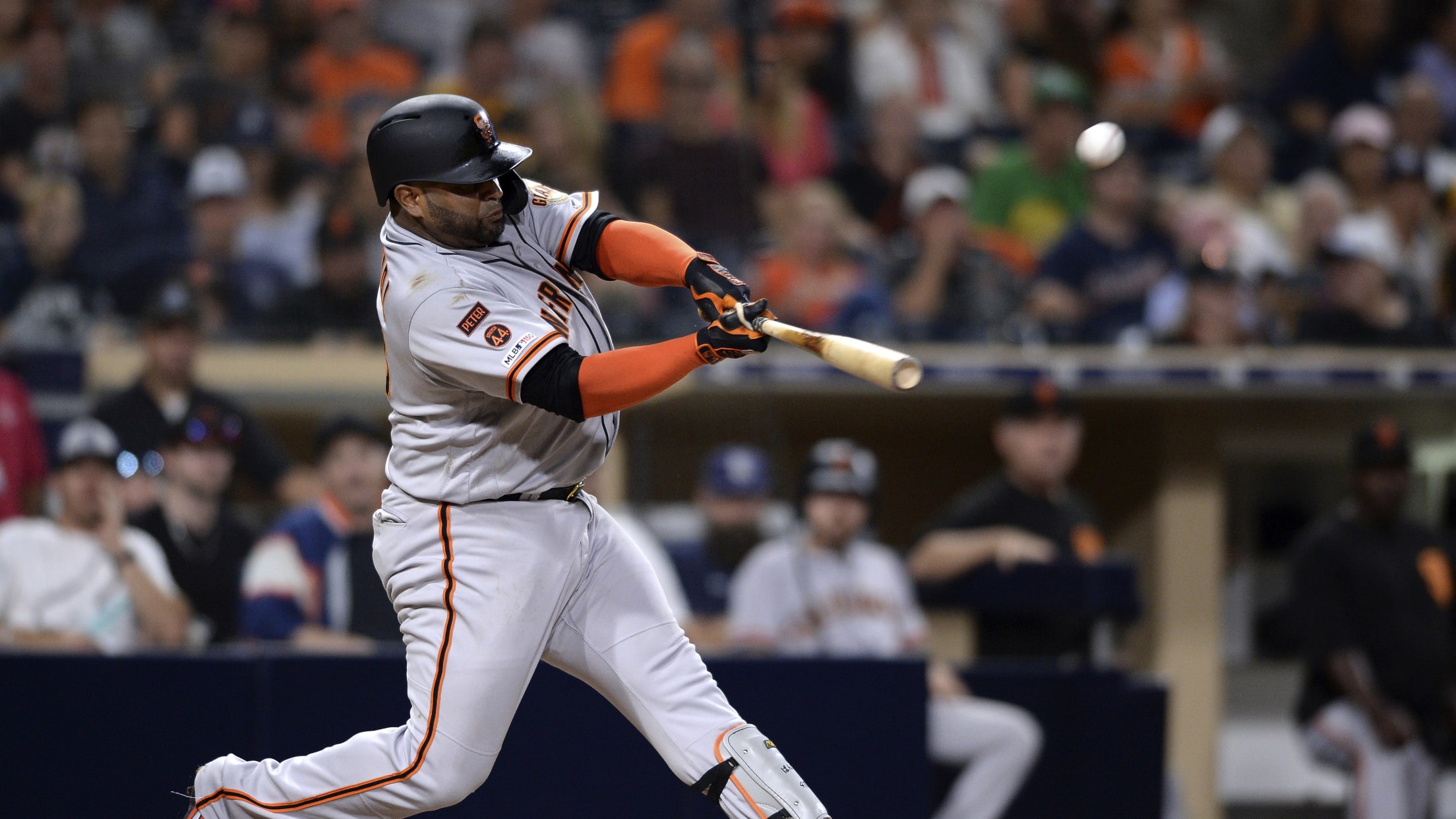 What are the chances the Giants re-sign Pablo Sandoval? -- Steven M., Petaluma, Calif. There's some uncertainty surrounding Sandoval, who will be coming off Tommy John surgery on his right elbow and is entering a free-agent market that isn't as robust as it once was for veteran players. Sandoval was
Pipeline names Giants Prospects of the Year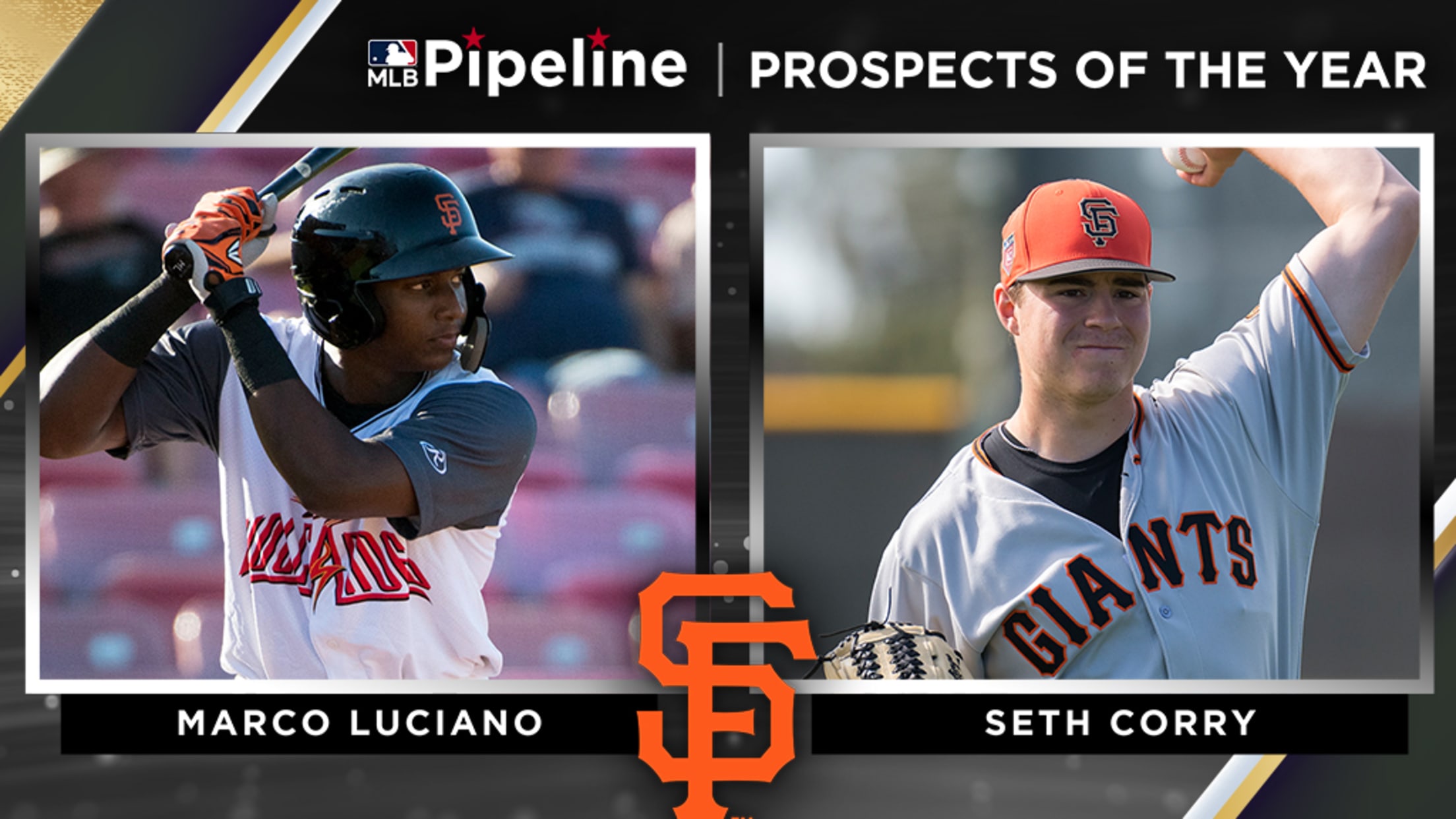 SAN FRANCISCO -- The Giants' farm system is brimming with talent at the lower levels, hinting at a brighter future for an organization that is in the midst of a transitional year, following a regime change in the front office and the end of the Bruce Bochy era. While the
 2 sweet: Bart goes deep twice in AFL debut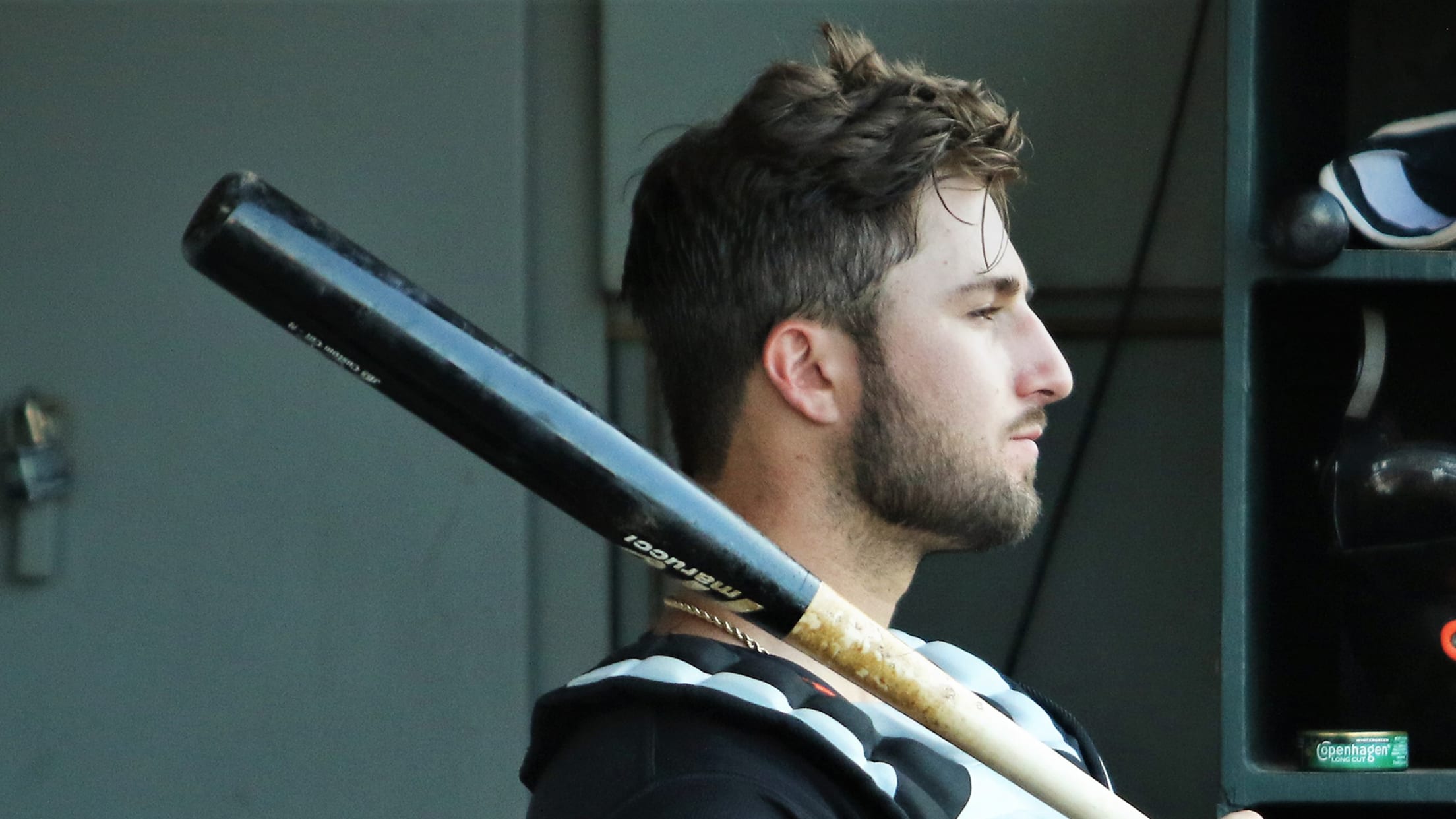 MESA, Ariz. -- Joey Bart just keeps hitting. The Giants' No. 1 prospect finished the year raking with Double-A Richmond and continued that success in the opener of the Arizona Fall League. "I'm just out here playing as hard as I can," Bart said after going 2-for-4 with two homers
Webb's growing pains continue in spotty outing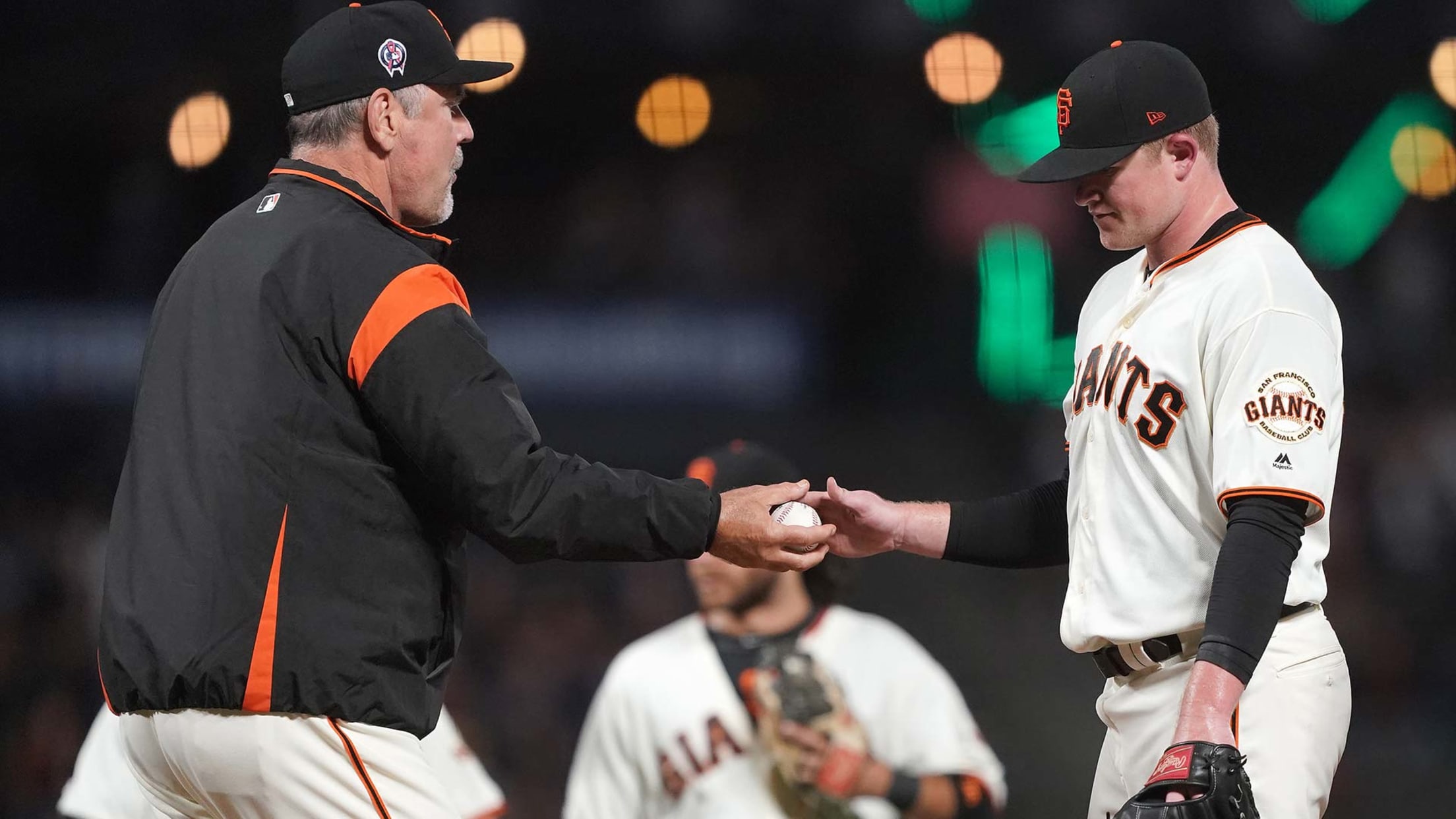 SAN FRANCISCO -- When Logan Webb made his Major League debut at Chase Field last month, the 22-year-old right-hander became the youngest pitcher to start a game for the Giants since Madison Bumgarner. Webb showcased his precocity that night, striking out seven over five solid innings to earn his first
Shaw's revamped plate discipline merits callup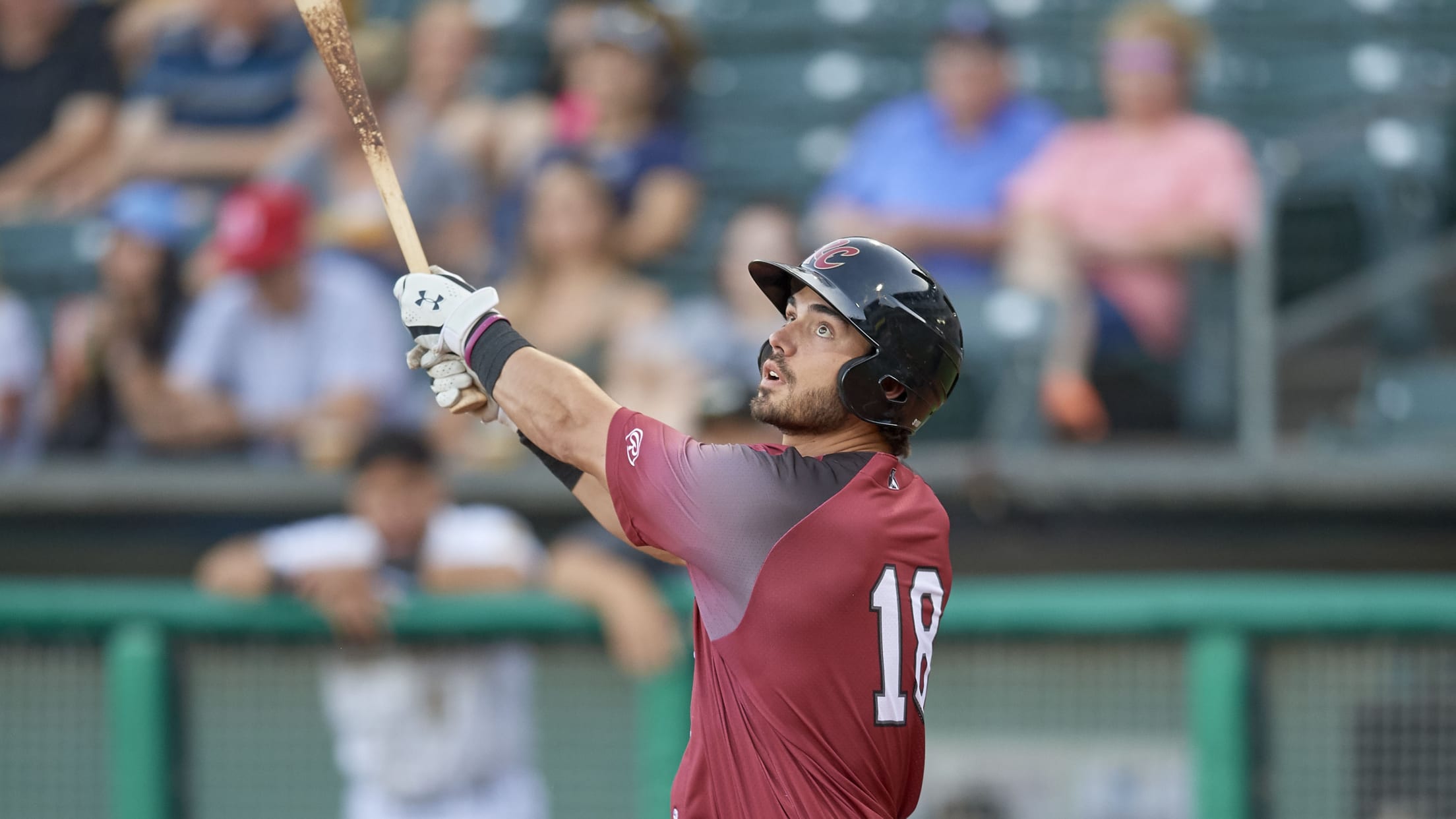 SAN FRANCISCO -- After opening the season at Double-A Richmond, Chris Shaw has earned a trip back to the Majors. The power-hitting outfielder/first baseman was one of four players called up from Triple-A Sacramento on Sunday, marking the first day of expanded rosters across baseball. The Giants also promoted Aramís
Giants call up Dubon, place Gennett on waivers
Rogers, Rickard also added; Gott goes on IL with elbow injury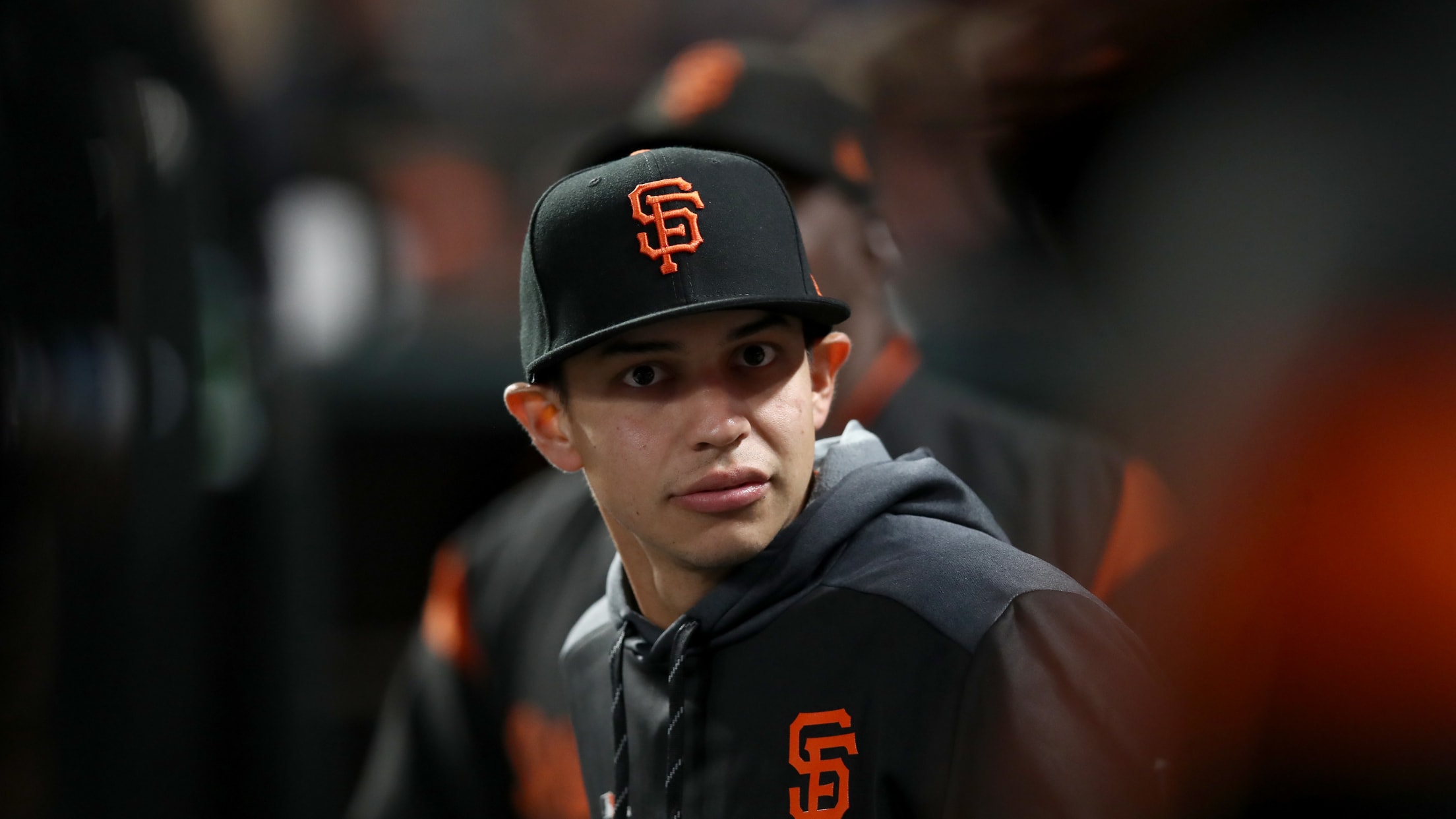 SAN FRANCISCO -- Mauricio Dubon left his native Honduras at the age of 15 to pursue his dream of playing professional baseball. He moved in with a host family in Sacramento and quickly inherited their love for the Giants. In 2010, Dubon attended his first Major League Baseball game here,