The Top 10 Giants moments of 2019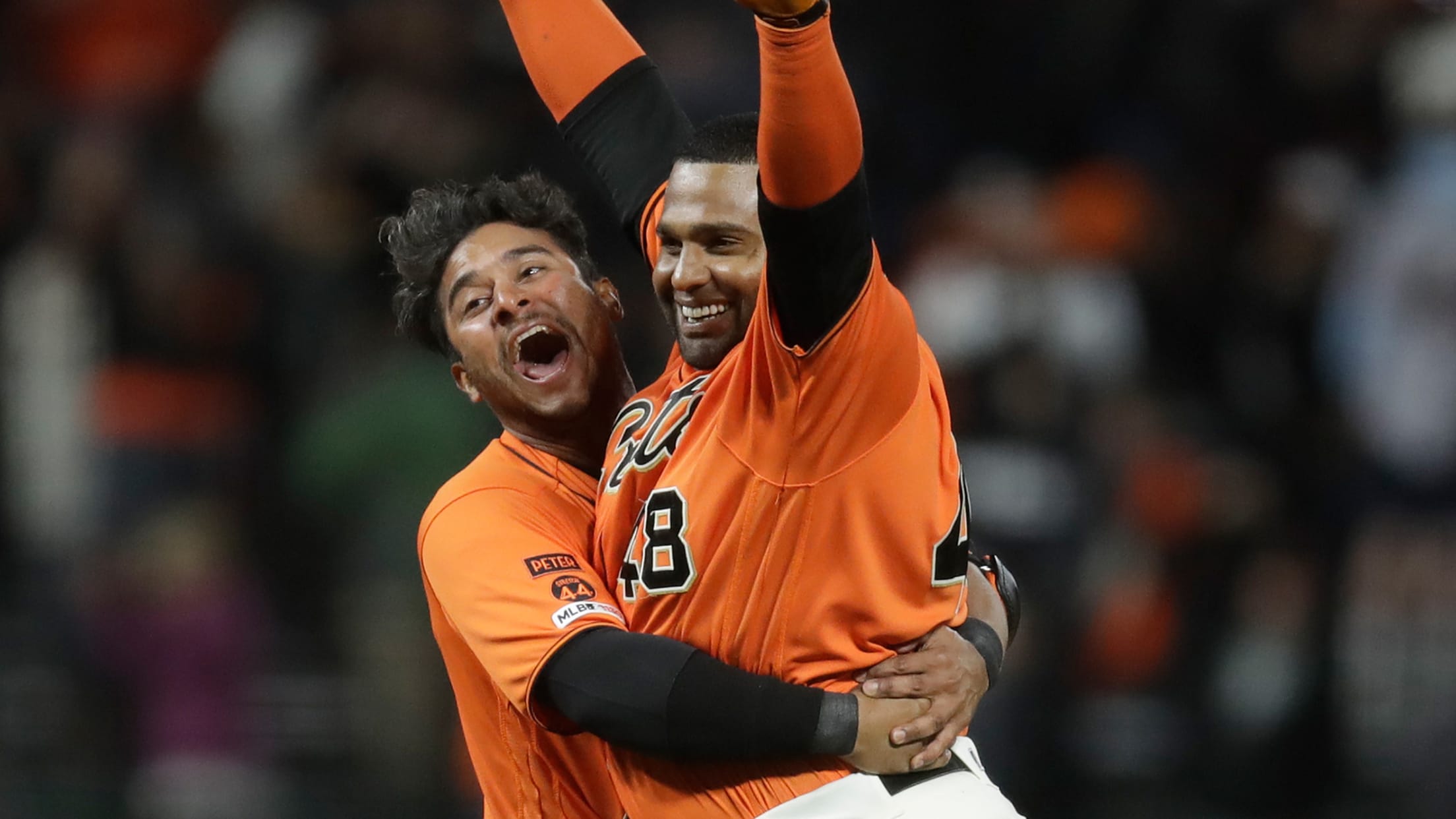 SAN FRANCISCO -- The Giants fell short of their goal to secure a playoff berth in 2019, but they still managed to provide several highlights over the course of the regular season. Here's a look back at the Giants' top 10 moments of the year: 1. Solano's walk-off knock extends
Giants hire Scott Harris as new GM
Harris spent seven years with Cubs, two as assistant GM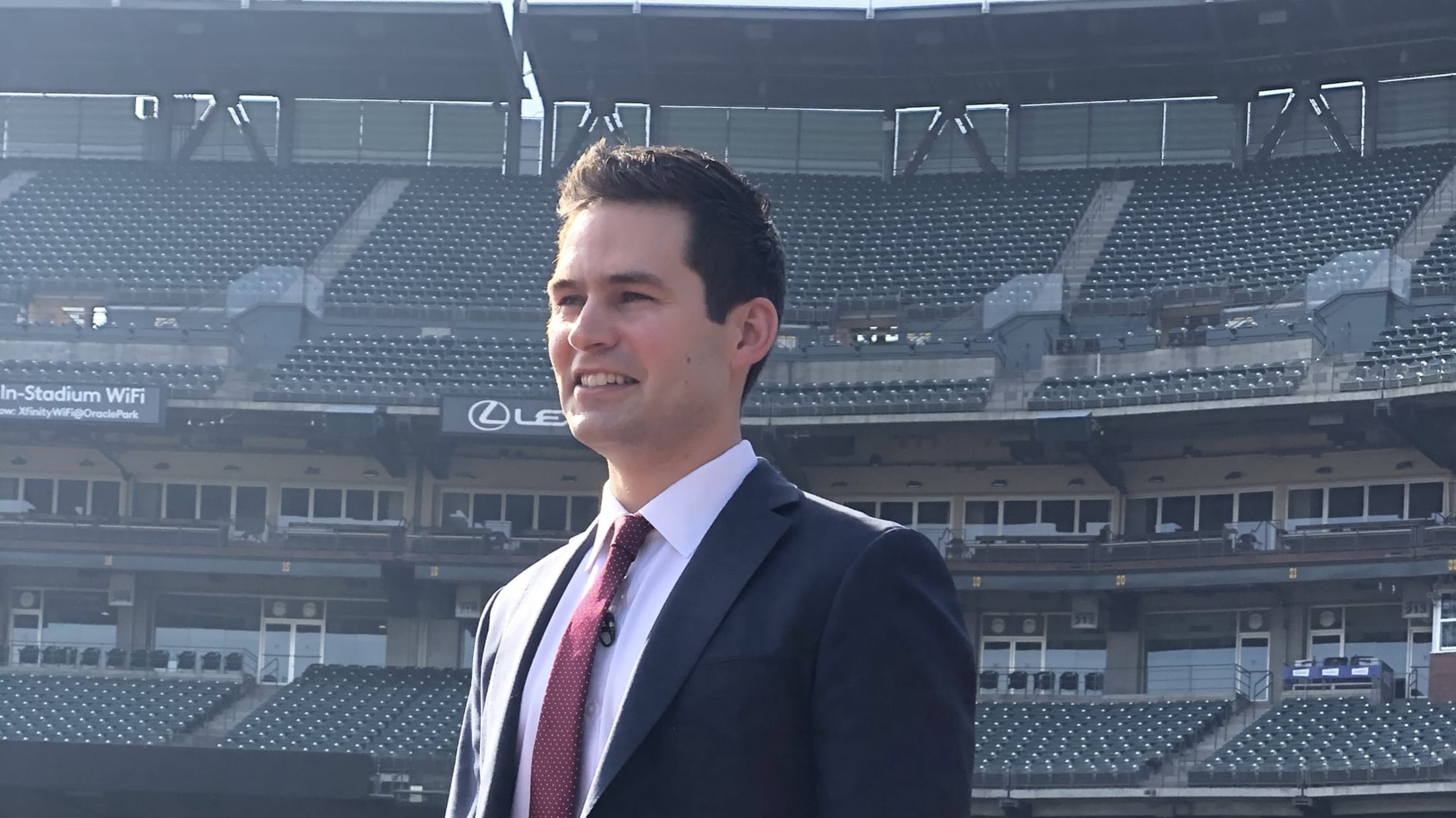 The Giants will have a new face representing them at the General Managers Meetings this week. President of baseball operations Farhan Zaidi announced Sunday that the Giants have hired Cubs executive Scott Harris as their general manager. Harris, a Redwood City, Calif., native, will work under Zaidi and be formally
Inbox: Will Giants move Belt, Samardzija?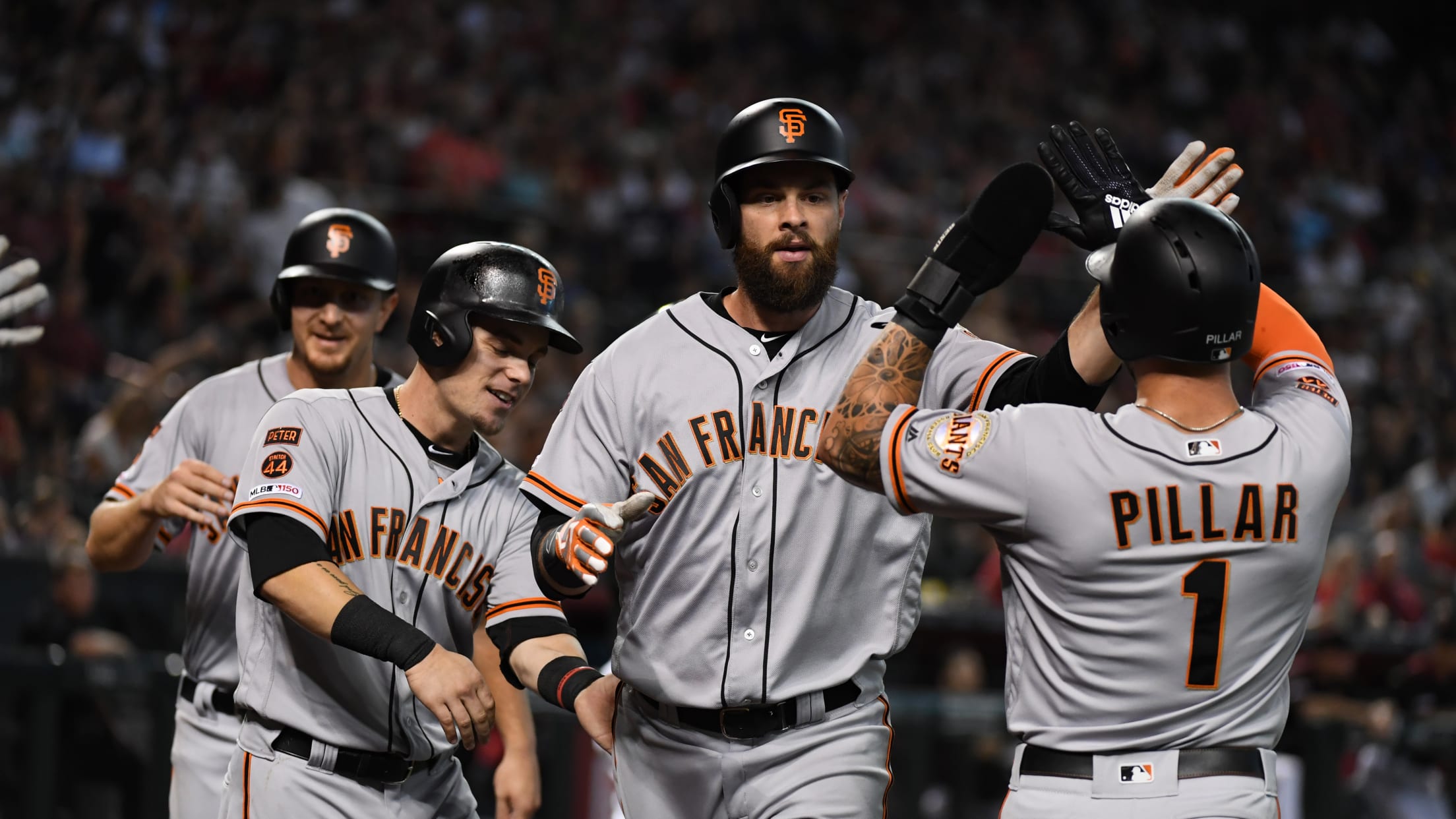 Regarding possible trades, could Brandon Belt and Jeff Samardzija be dealt to clear some salary space and perhaps allow Buster Posey to move to first base full-time? -- Ken, San Francisco I don't think the Giants have enough rotation depth to seriously contemplate moving Samardzija this offseason, but I could
Yaz one of Giants' best acquisitions of '19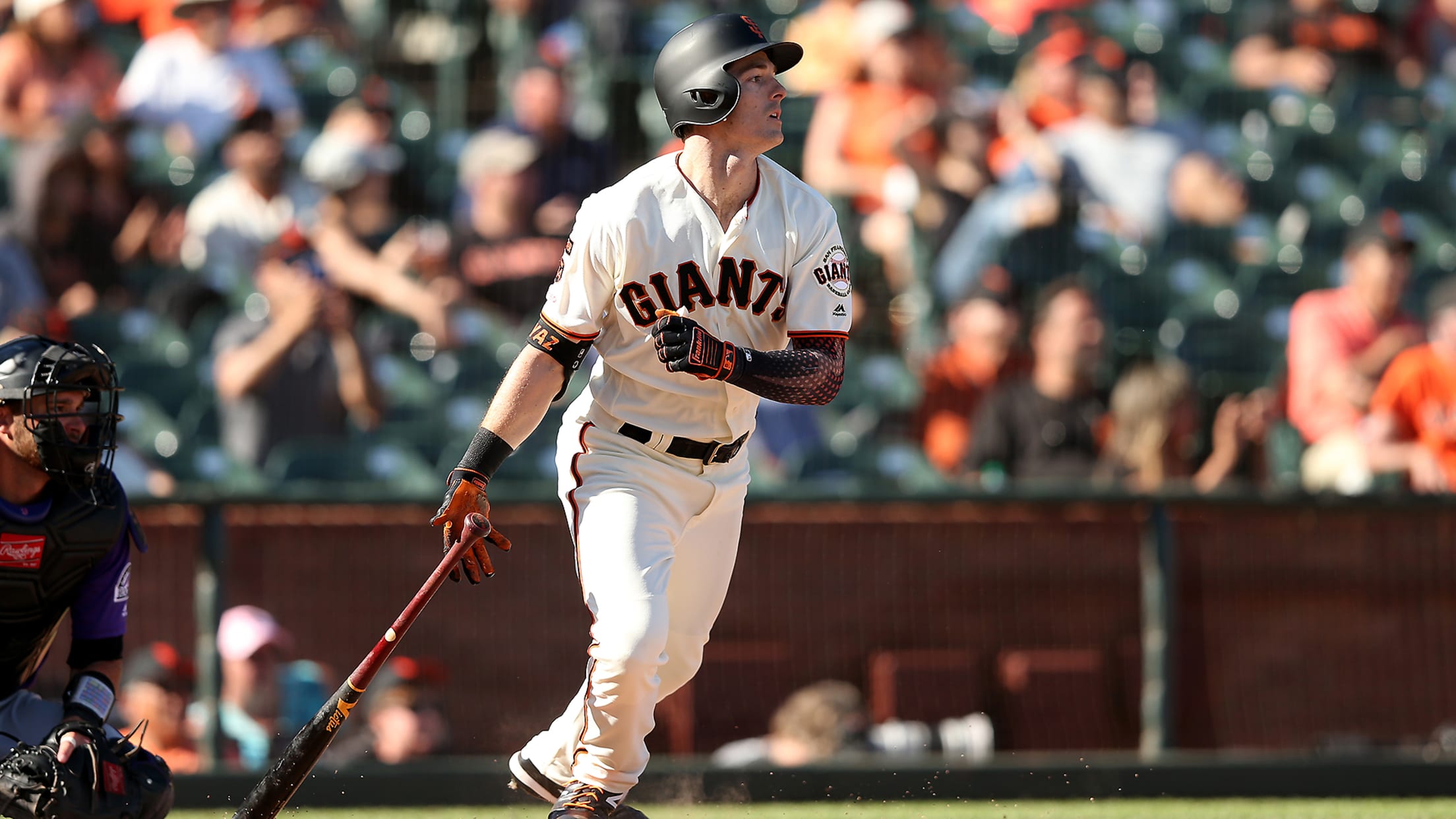 SAN FRANCISCO -- The transaction seemed rather nondescript at the time, but it ended up yielding one of the Giants' best acquisitions of the season. On March 23, the Giants sent Minor League right-hander Tyler Herb to the Orioles in exchange for outfielder Mike Yastrzemski, who had spent his entire
Predicting Giants' 2020 Opening Day roster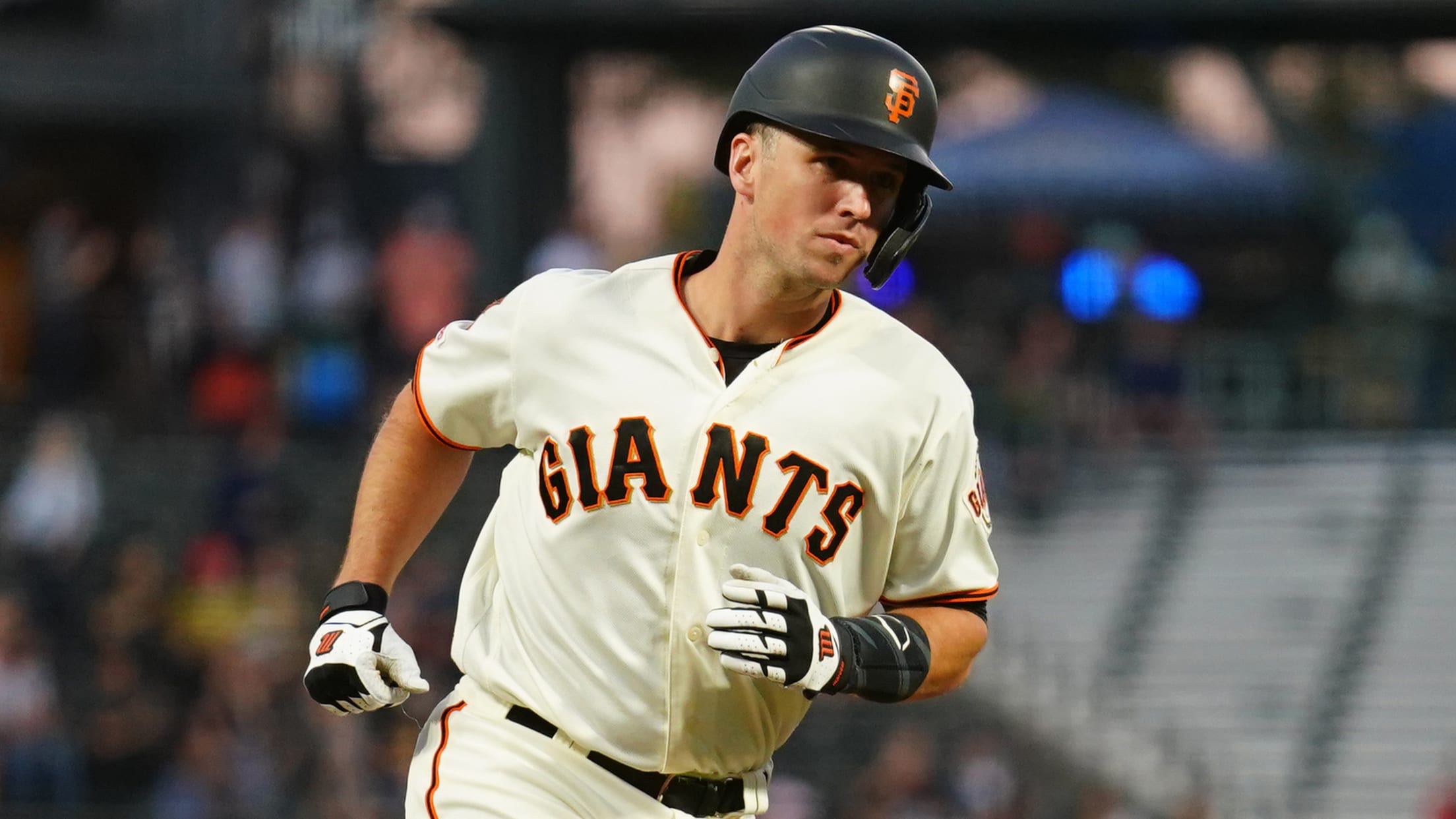 SAN FRANCISCO -- The Giants churned through a franchise-record 64 players in 2019, and the roster turnover figures to continue this offseason as president of baseball operations Farhan Zaidi looks to improve the club ahead of the '20 season. Zaidi will have one extra spot to work with next year,
30 teams, 30 candidates for 2020 ROY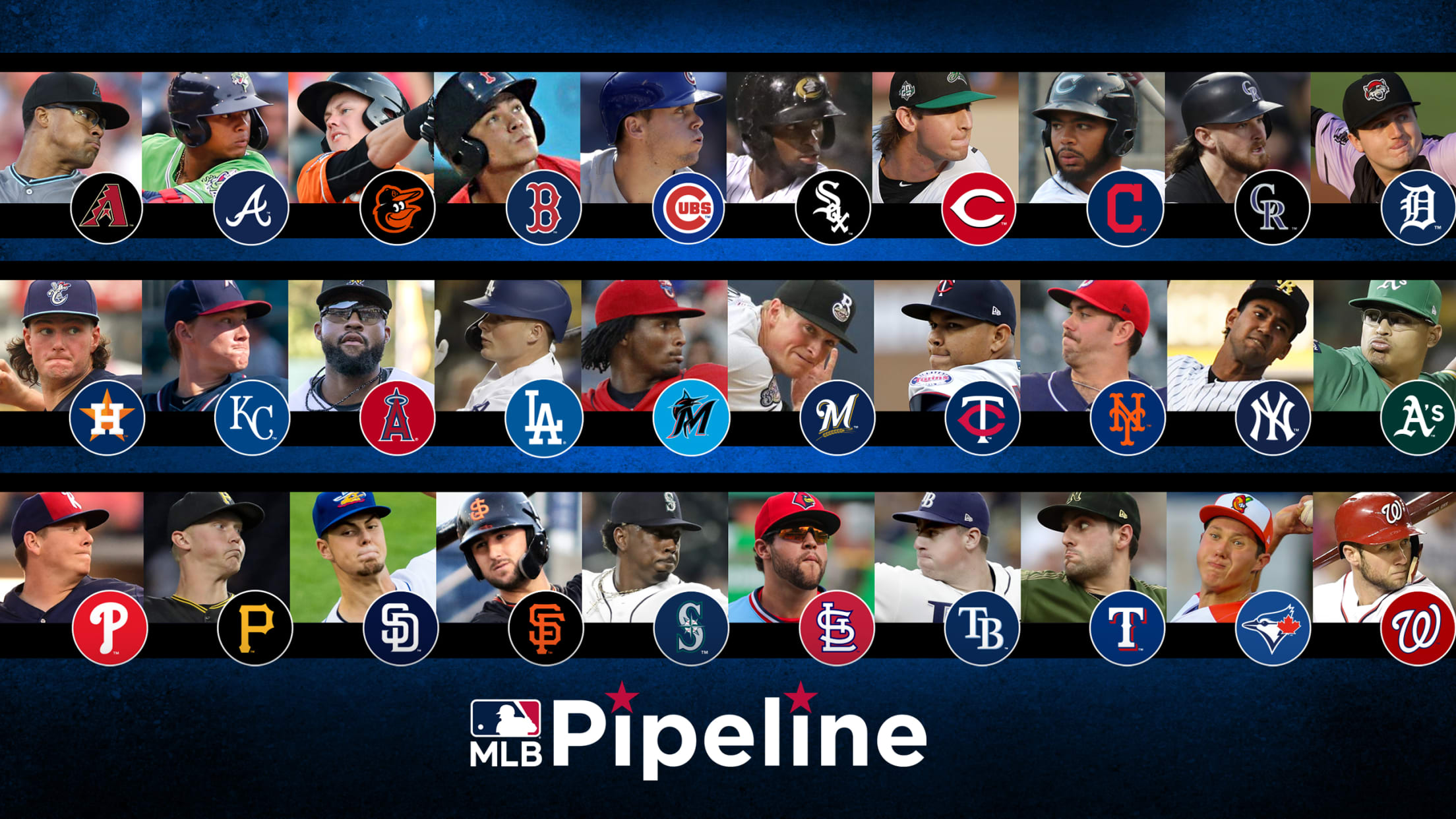 The BBWAA will announce the 2019 Rookie of the Year Award winners Monday, with the Astros' Yordan Alvarez and the Mets' Pete Alonso considered the front-runners to take home the hardware. A year ago at this time, Alonso was very much on the ROY radar as he appeared headed for
Predicting 1 future MVP from each team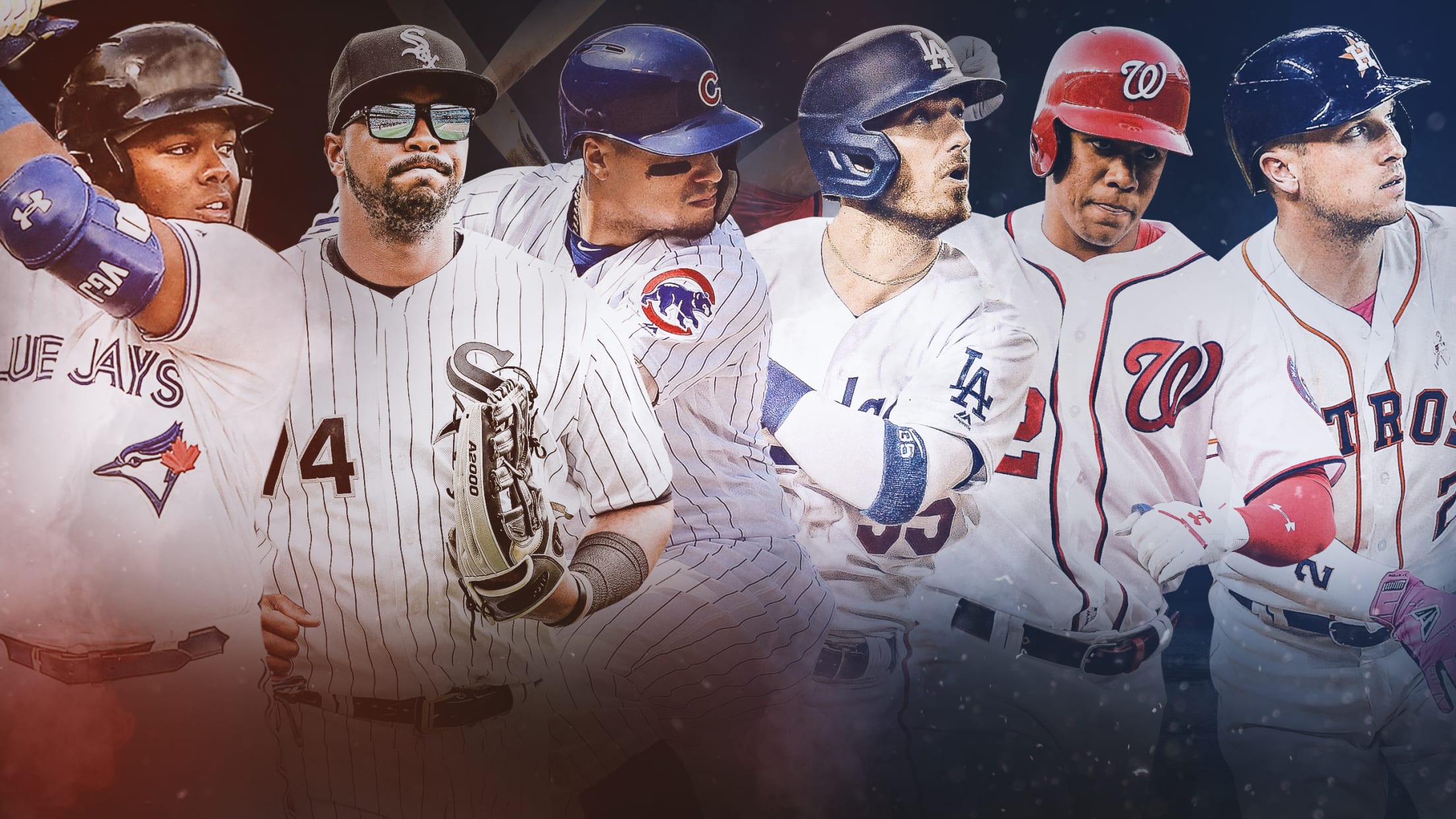 On Thursday, we will find out the MVPs in the National League and the American League. When you win an MVP, you instantly go down in your team's history. (Sorry D-backs, Rays and Mets: You still haven't had an MVP.) It's something both you and your franchise will have forever.
Series of moves brings Giants' roster to full 40
S.F. claims García, Oaks, Wong; Gerber, Pinto designated for assignment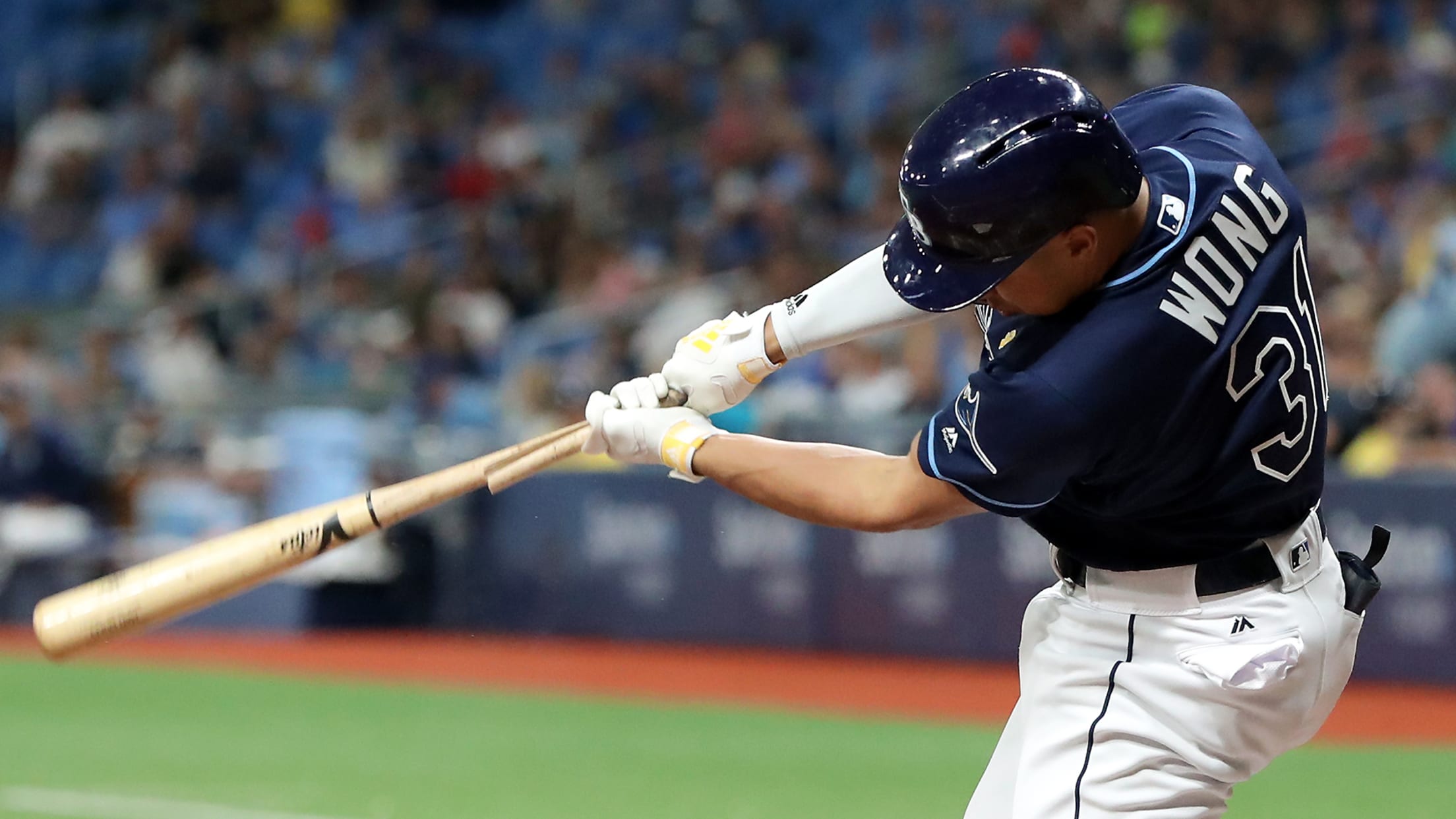 SAN FRANCISCO -- President of baseball operations Farhan Zaidi remains committed to finding ways to incrementally improve the Giants' roster, as evidenced by a series of transactions the club announced on Tuesday. The Giants claimed right-handers Rico García (Rockies) and Trevor Oaks (Royals) and infielder Kean Wong (Angels) off waivers
Bumgarner, Smith receive qualifying offers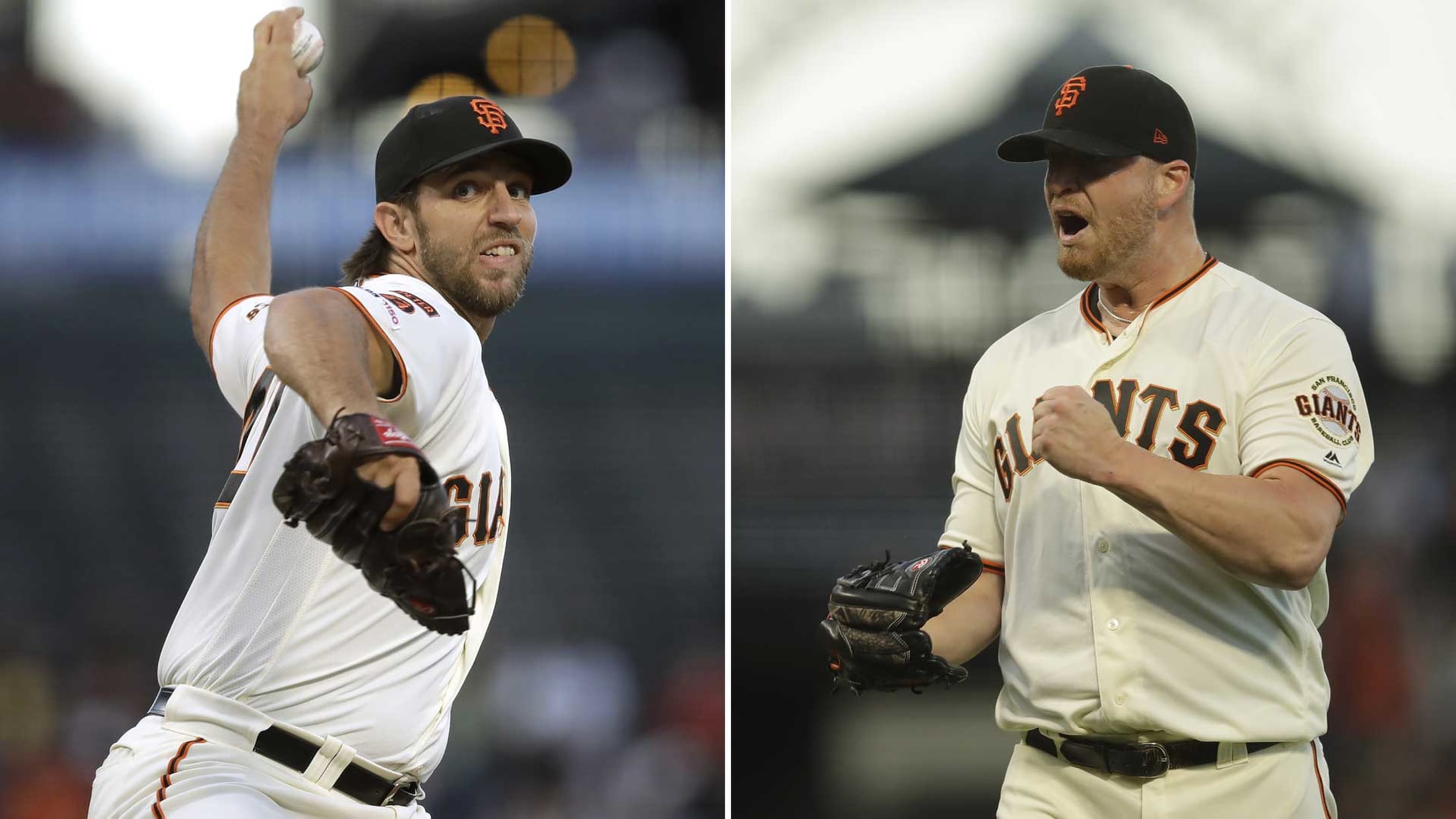 SAN FRANCISCO -- The Giants took care of a bit of offseason housekeeping on Monday, tendering one-year, $17.8 million qualifying offers to left-hander Madison Bumgarner and closer Will Smith. The decision to extend a qualifying offer to Bumgarner was a fairly obvious one, though he will almost certainly decline it
Offseason checklist: Giants' needs and moves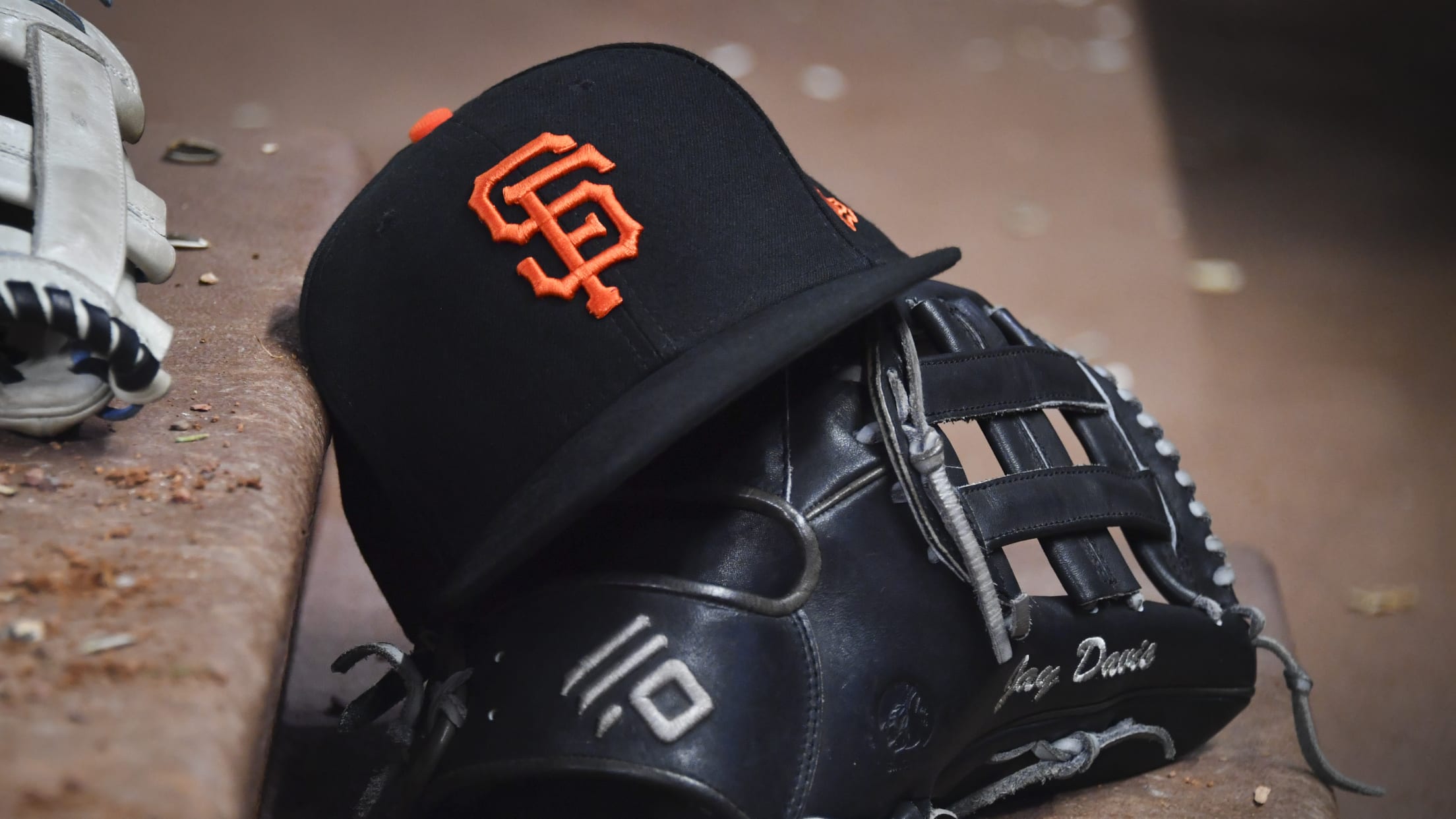 SAN FRANCISCO -- The Giants are coming off their third consecutive losing season after finishing third in the National League West with a 77-85 record in 2019. The afterglow of their three World Series titles has dimmed in recent years, and they face a steep path back to contention given
Watson exercises option, will return in '20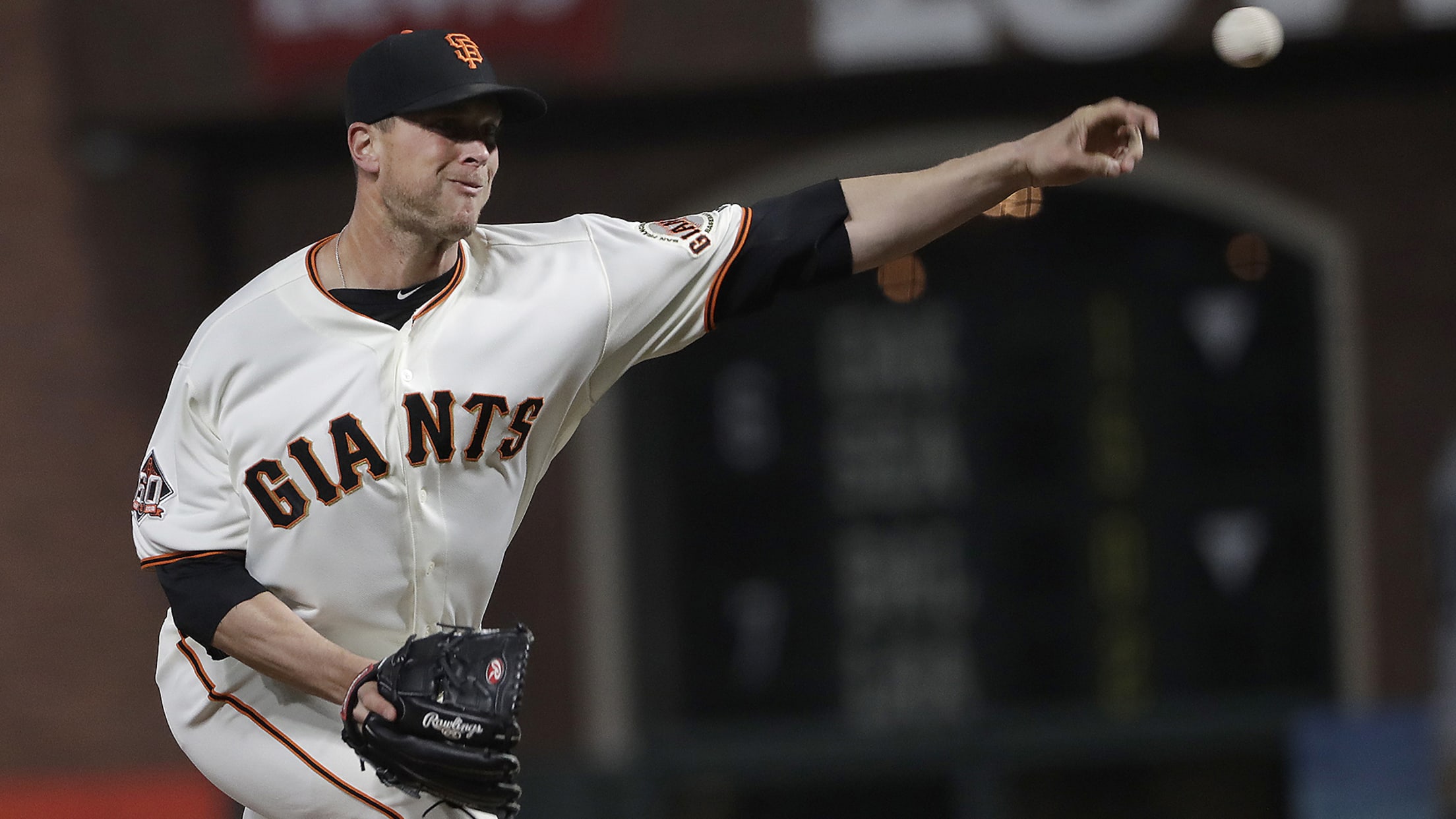 SAN FRANCISCO -- The Giants announced on Saturday night that veteran left-hander Tony Watson has exercised his player option for 2020, ensuring that one of the club's most trusted relievers will return to anchor the bullpen next season. Watson, 34, posted a 4.17 ERA over 54 innings in 2019, though
Giants offseason FAQ: Who's in, out for 2020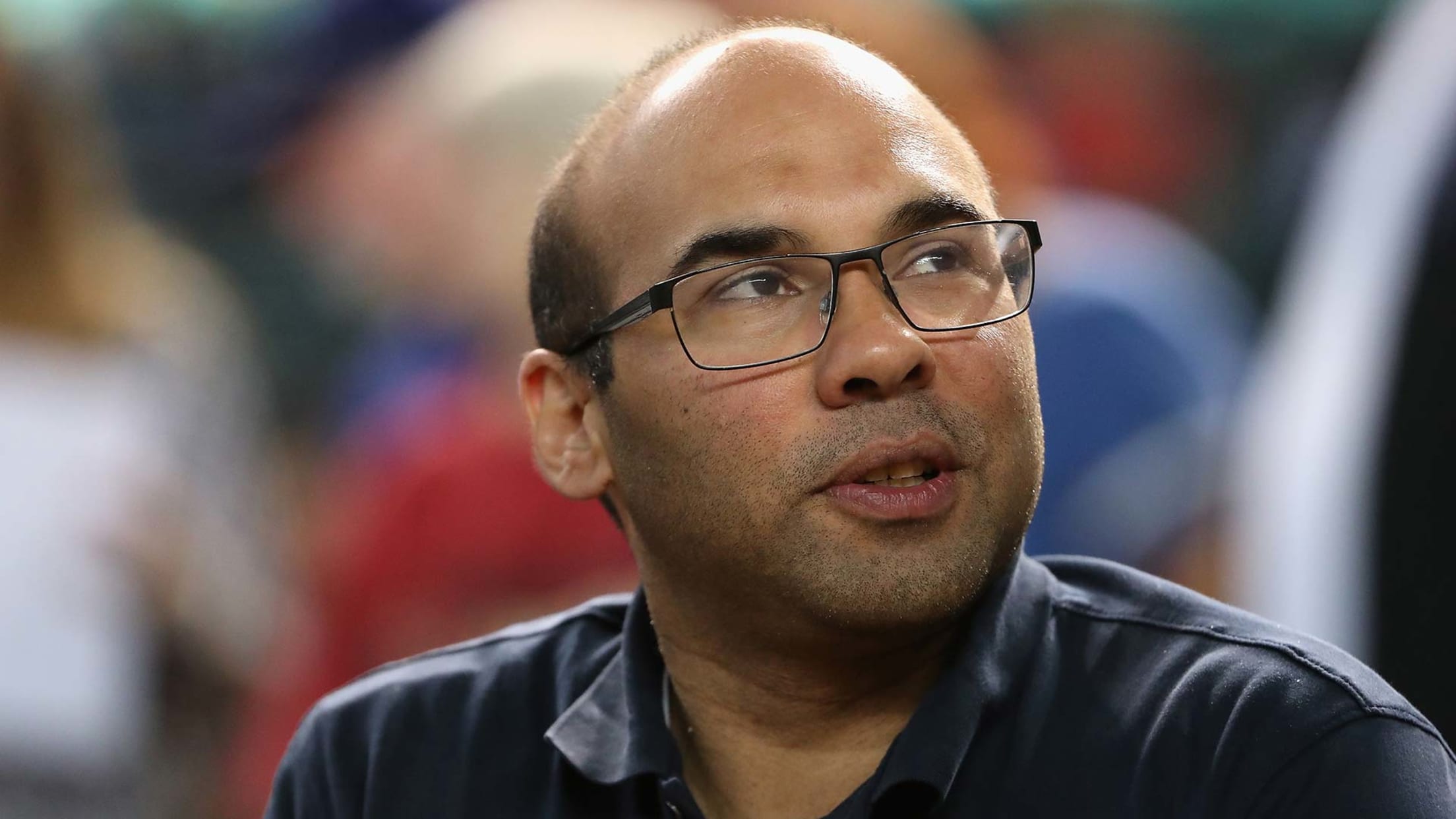 A busy offseason is underway for president of baseball operations Farhan Zaidi, who will be tasked with overseeing a manager and general manager search, in addition to retooling the Giants' roster ahead of the 2020 season. Here's a rundown of the most frequently asked questions, addressing key dates, deadlines and
5 questions facing Giants this offseason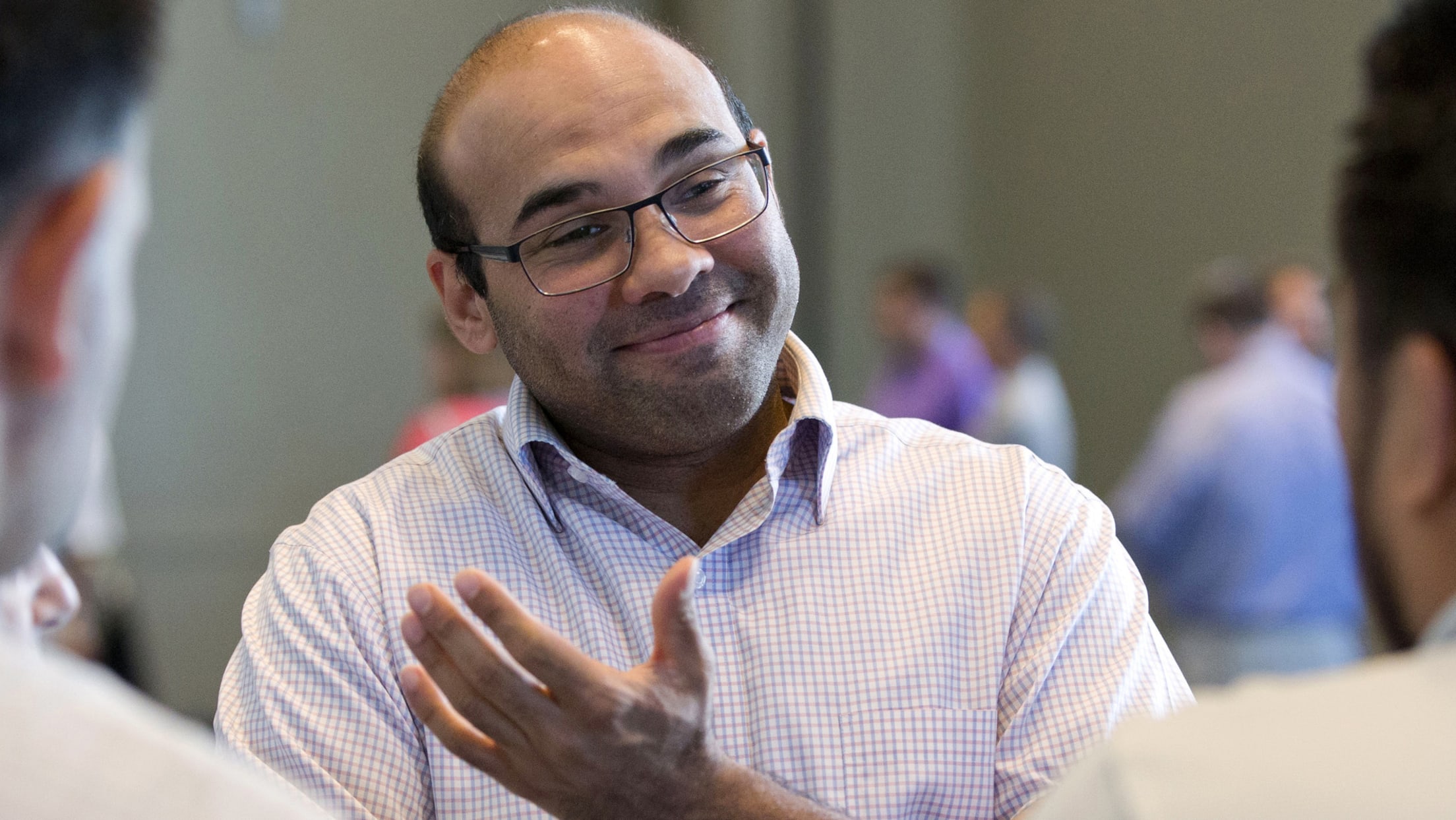 SAN FRANCISCO -- The Giants concluded their 2019 season with an emotional farewell to Bruce Bochy, who retired at the end of the regular season following a 25-year career as a Major League manager. The Giants had hoped to send off Bochy with one final playoff run, but they fell
Here's every team's biggest offseason need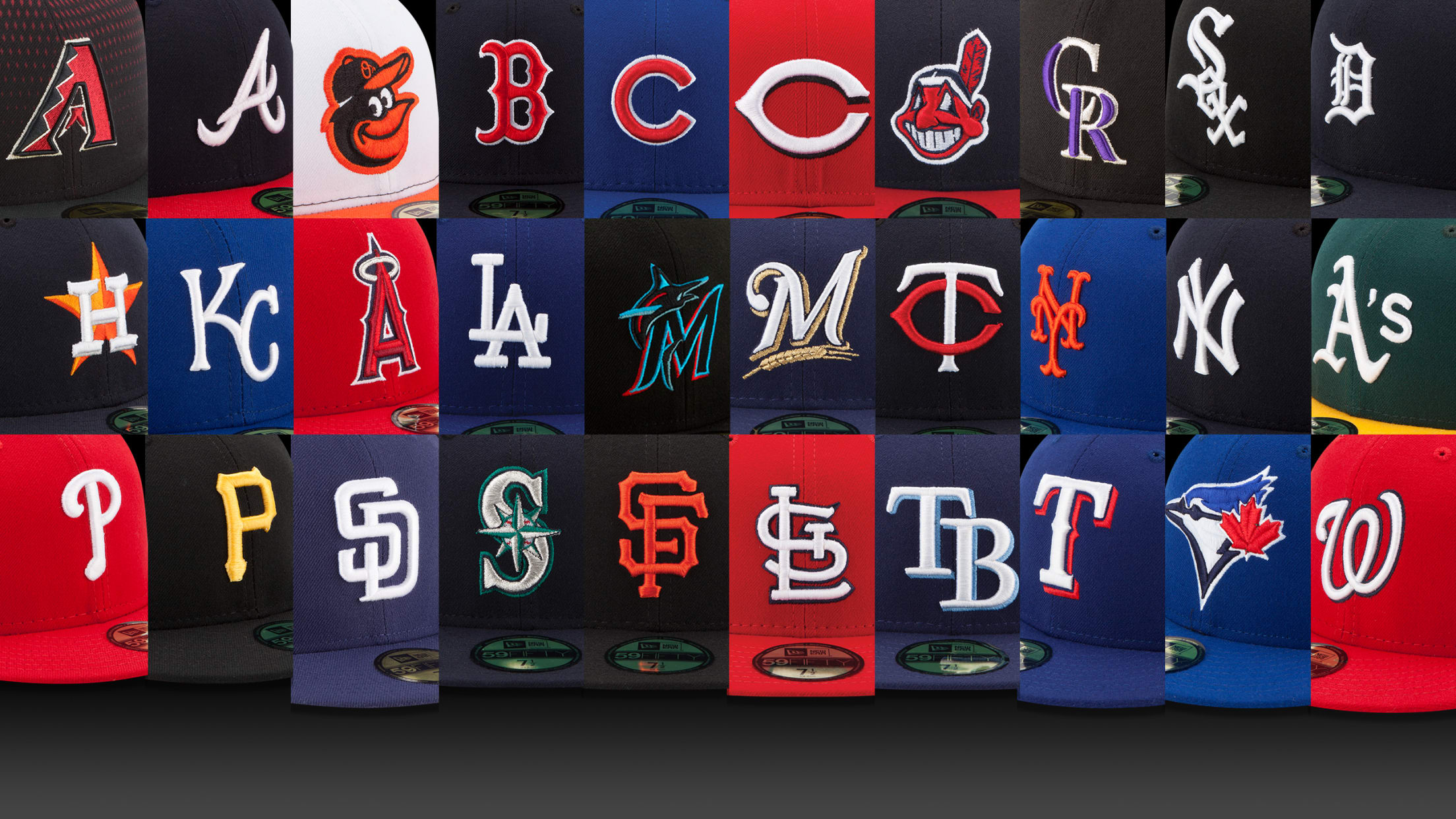 The Hot Stove will be ignited when more than 150 players hit the free-agent market at 5 p.m. ET on Monday, the fifth day after the Nationals' victory in the World Series. Gerrit Cole and Anthony Rendon figure to get the bulk of the attention, but the market will be
Here is each team's most 'untouchable' player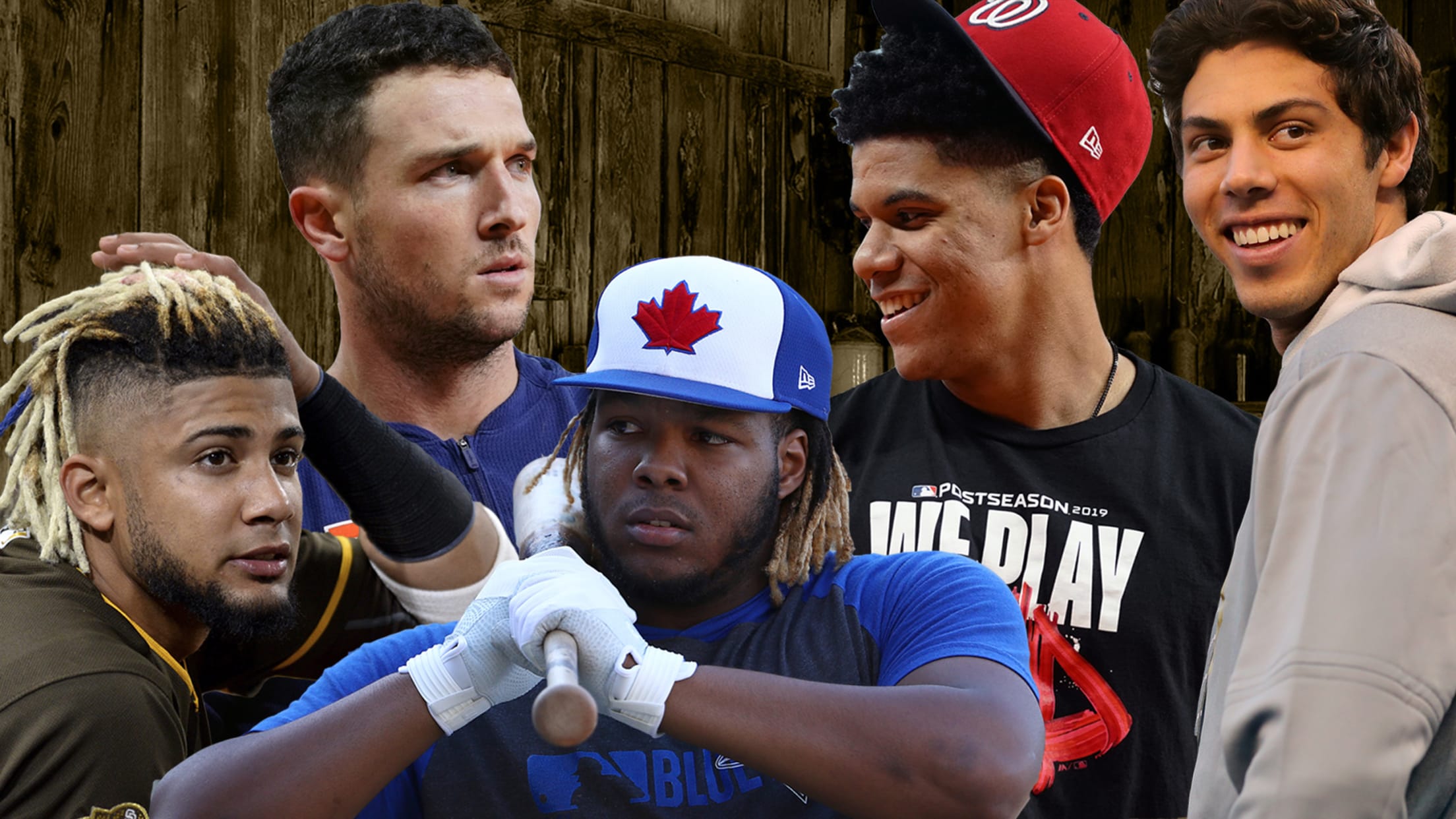 The offseason is here, which means there are no Major League Baseball games for several months. That is bad. But we are about to see a lot of players change teams over the winter, and that is always exciting and disorienting, so that part is definitely good. But some guys
Ranking the top Arizona Fall League prospects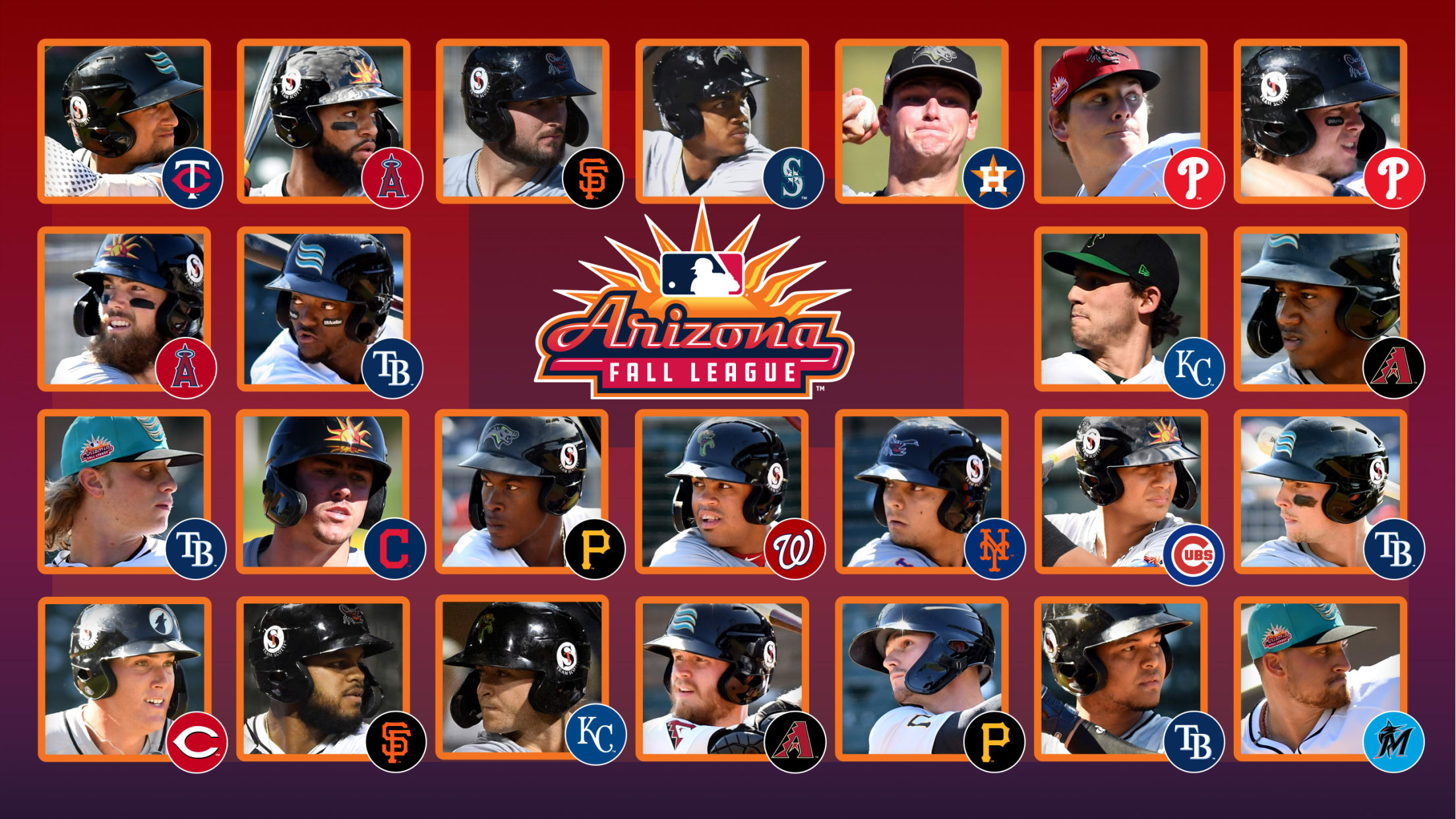 While the Arizona Fall League didn't feature a generational talent like Ronald Acuña Jr. or Vladimir Guerrero Jr. this year, talent ran deeper than usual. Twenty of our Top 100 Prospects appeared on AFL Opening Day rosters and 17 made our annual ranking of the developmental circuit's prospects, both totals
Giants claim lefty starter Anderson from Rockies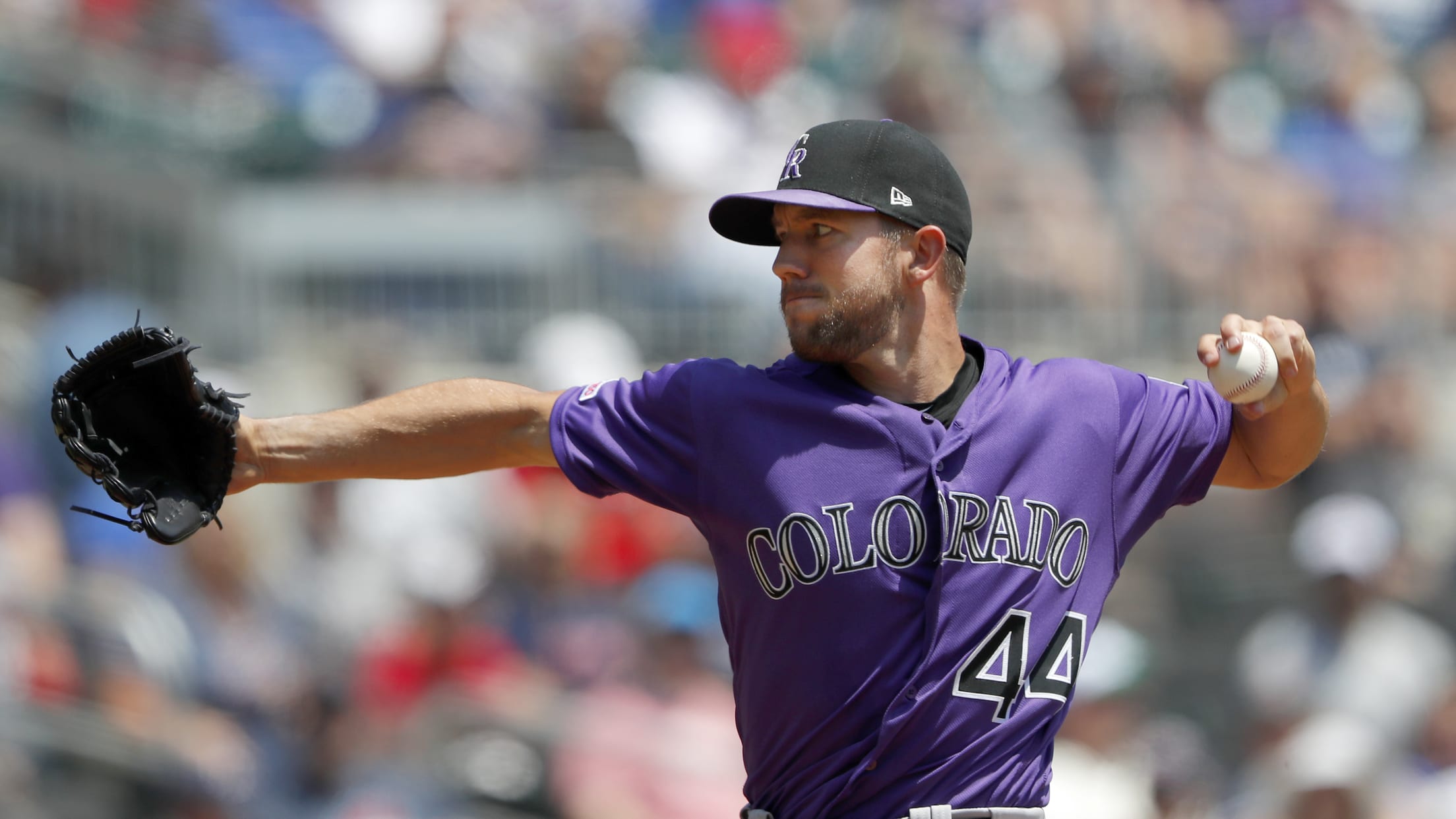 SAN FRANCISCO -- The Giants announced their first transactions of the offseason on Wednesday, claiming left-hander Tyler Anderson off waivers from the Rockies. Right-hander Kyle Barraclough was designated for assignment to clear a spot for Anderson on the 40-man roster. Anderson, 29, missed most of the 2019 season after undergoing
Inbox: Exploring Giants' managerial contenders
Beat reporter Maria Guardado answers questions from fans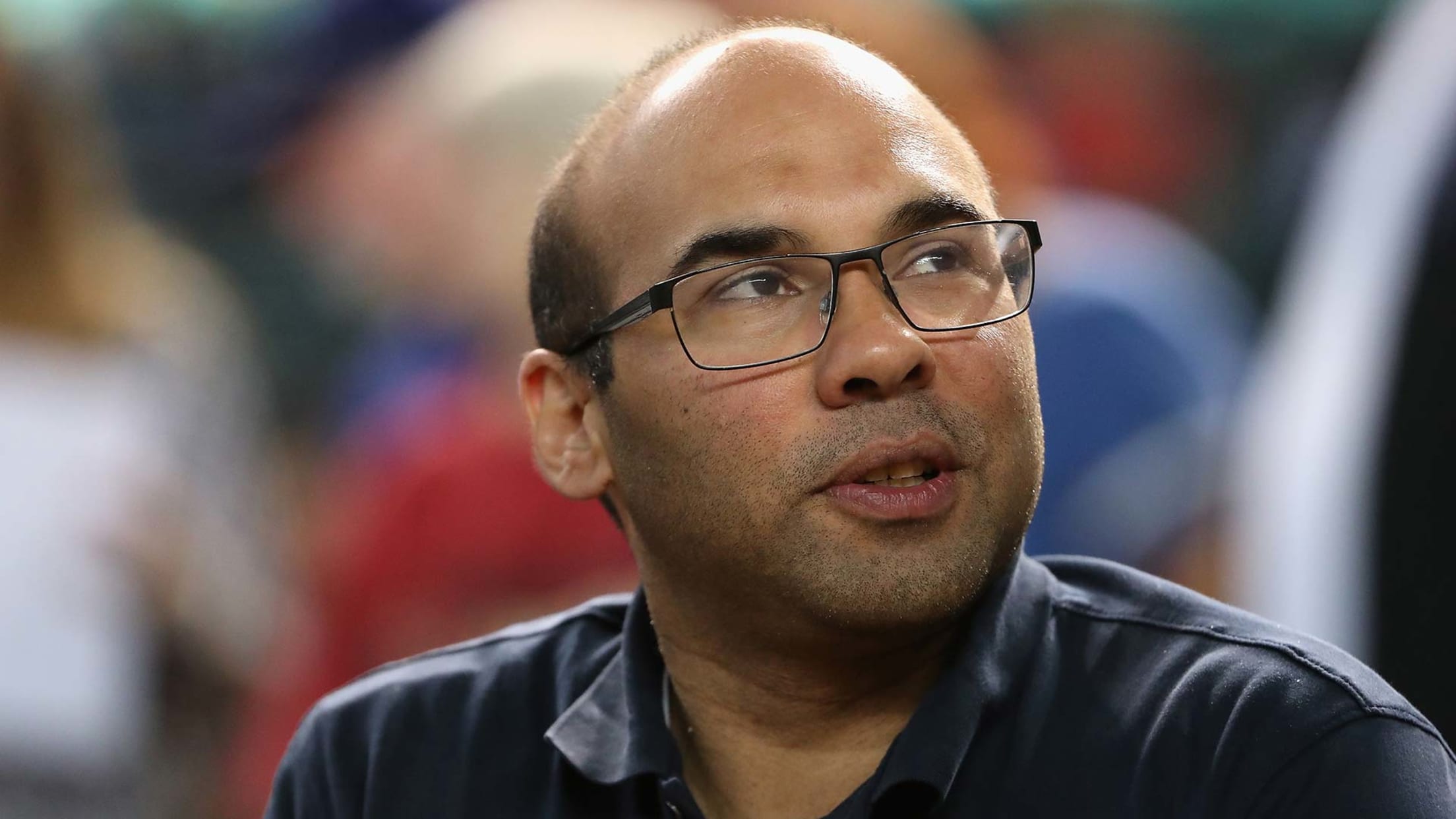 Maria, I see that Joe Espada is going to have a second interview, but I feel like Mark Kotsay is a pretty strong contender, too. What do you think? -- @ATLien328 via Twitter I wouldn't be surprised to see Kotsay among the finalists for the Giants' managerial opening, though Espada
Espada, Kapler receive callbacks from Giants
Managerial hopefuls reportedly earn second look as club narrows candidate list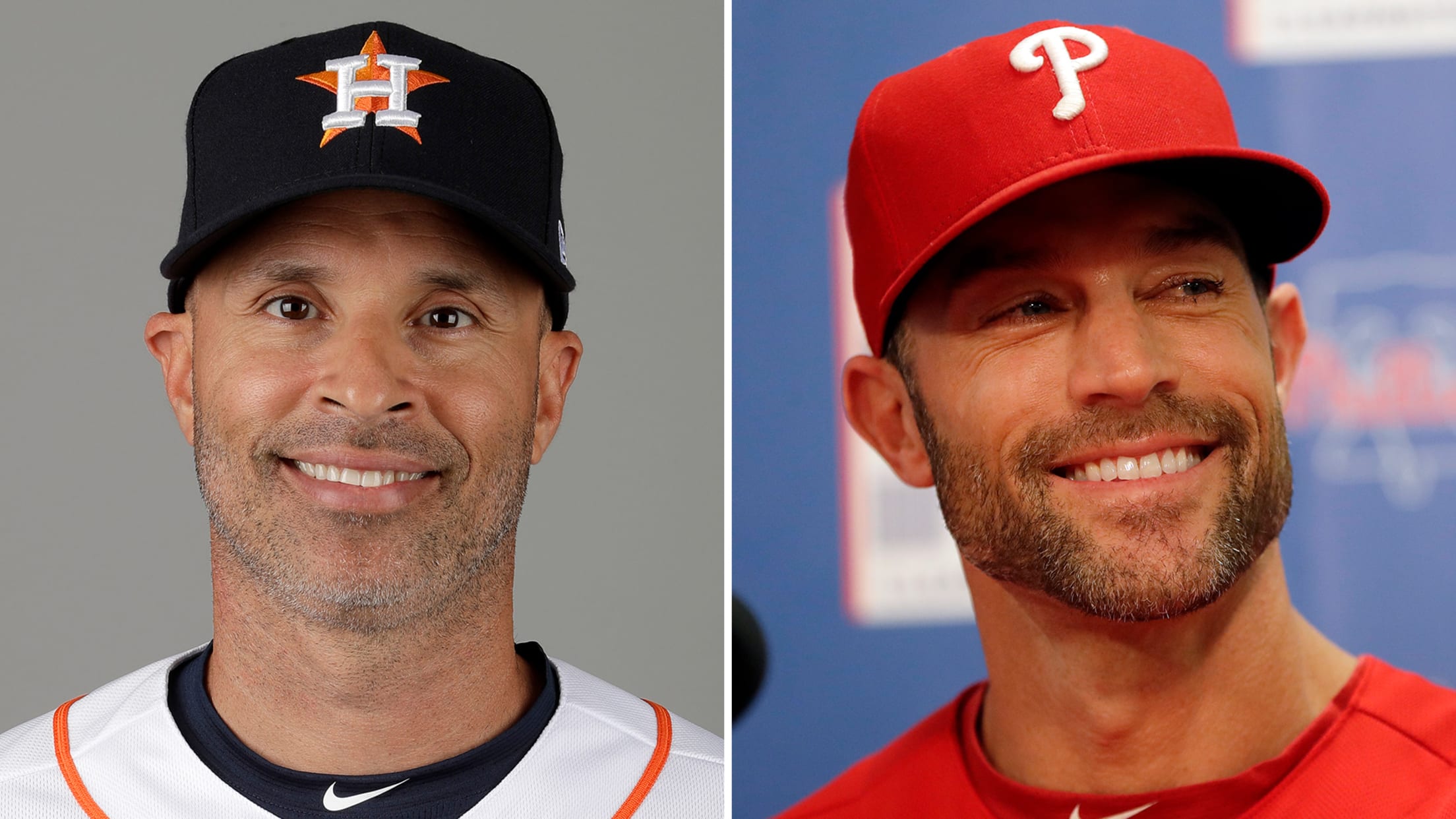 SAN FRANCISCO -- The Giants appear to be moving closer to naming Bruce Bochy's successor. Astros bench coach Joe Espada and former Phillies manager Gabe Kapler are among the managerial candidates who will reportedly be brought back for second-round interviews with the Giants. Third-base coach Ron Wotus, meanwhile, has been
Here's the 2019 All-Arizona Fall League Team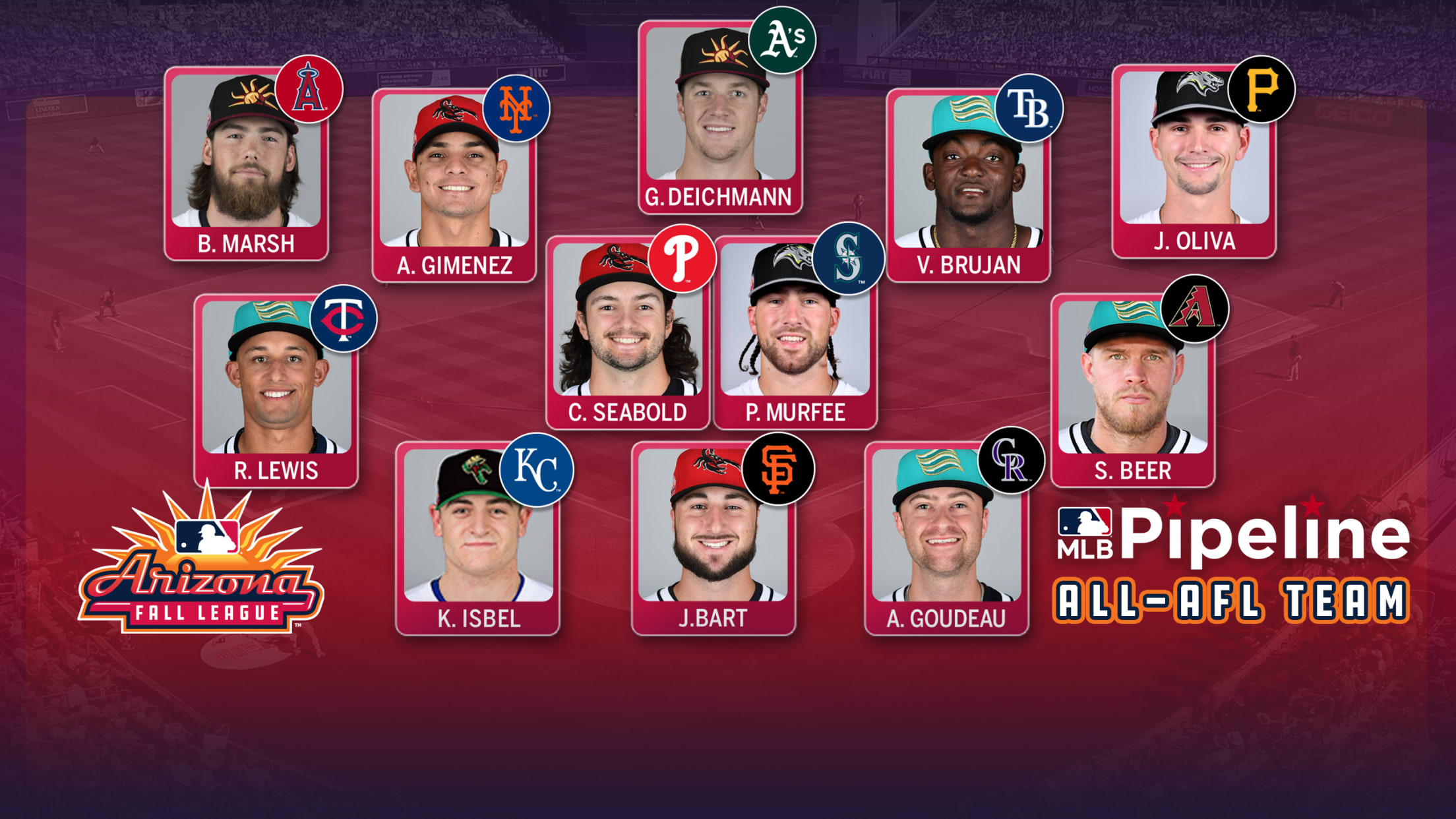 With this year's Arizona Fall League now complete after Salt River defeated Surprise, 5-1, in Saturday's championship game, MLB Pipeline is finding different ways to highlight the top players and performances from the league's 28th season. Already this week there has been a story on 20 breakout prospects as well
Samardzija 'proud of' bounce-back 2019 season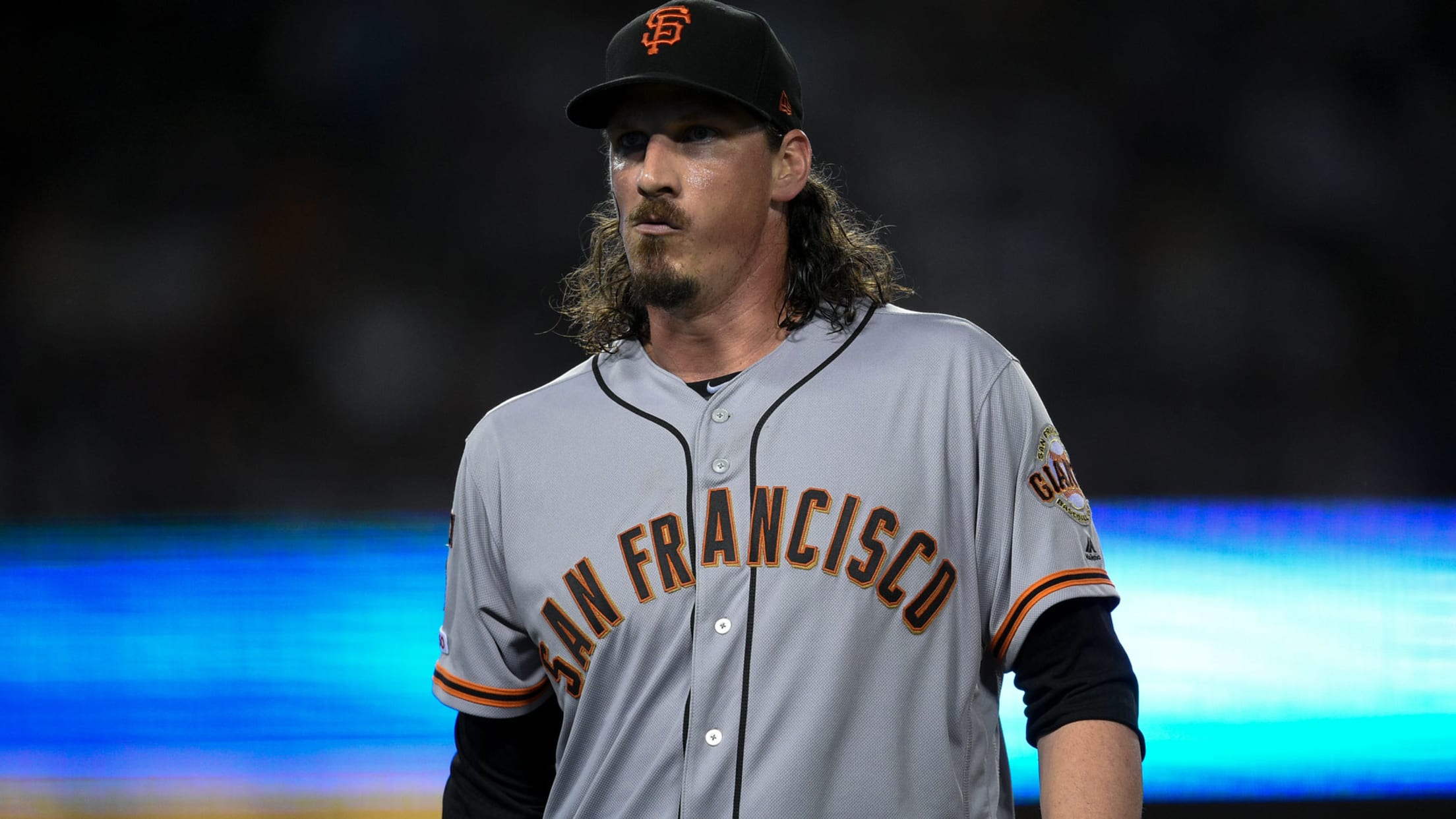 SAN FRANCISCO -- One of the more underrated storylines of the Giants' 2019 season was the resurgence of Jeff Samardzija. Limited to only 10 starts during an injury-marred 2018 campaign, Samardzija emerged as arguably the Giants' most consistent starter, logging a 3.52 ERA and 1.11 WHIP over 181 1/3 innings.
5 years later, 3B coach talks not sending Gordon
Mike Jirschele looks back on making a key call in Game 7 of the World Series that still is talked about five years later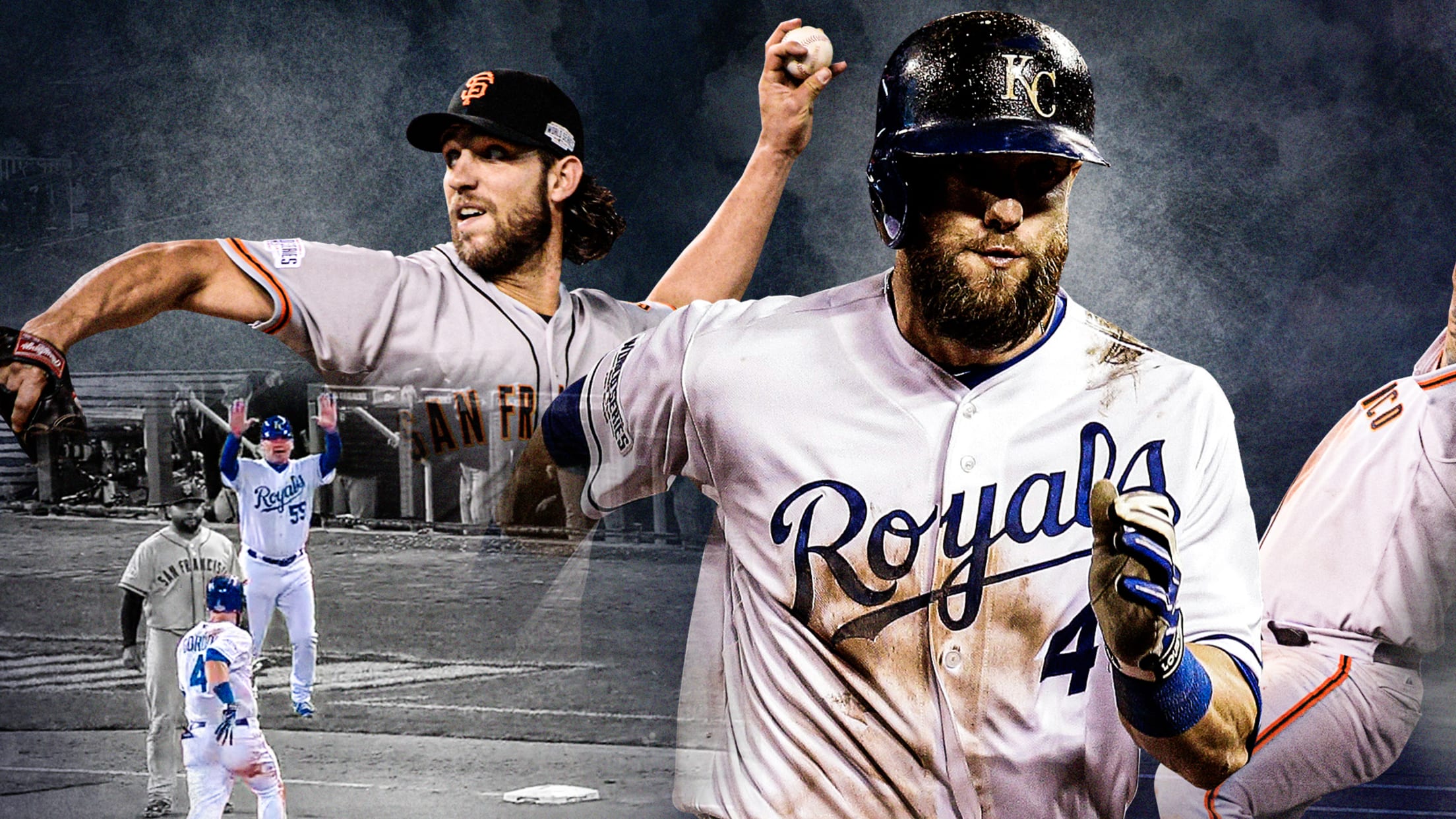 Game 7 of the 2014 World Series is considered a classic, with the Giants holding on against the Royals to win their third title in five years by a score of 3-2. The hero that night was World Series Most Valuable Player Madison Bumgarner, who pitched five innings of scoreless
Veteran Posey looks for resurgence in '20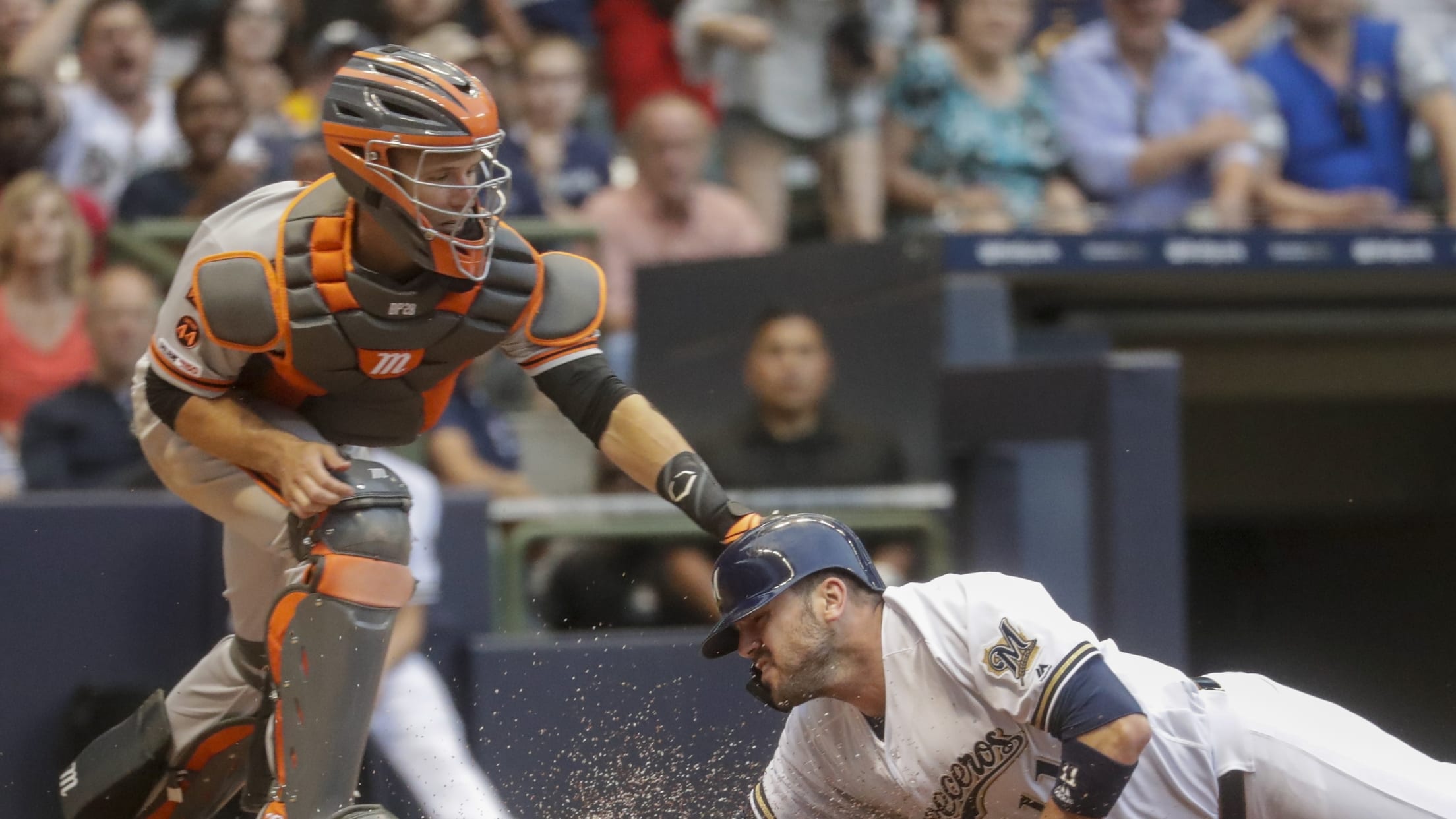 SAN FRANCISCO -- It was a frustrating year for Buster Posey. While he returned from an August 2018 hip surgery and started behind the plate for the Giants on Opening Day, Posey never quite looked like himself in 2019. The 32-year-old veteran quietly split catching duties with backup Stephen Vogt,
Inbox: Where do Giants stand in their search?
Beat reporter Maria Guardado answers fans' questions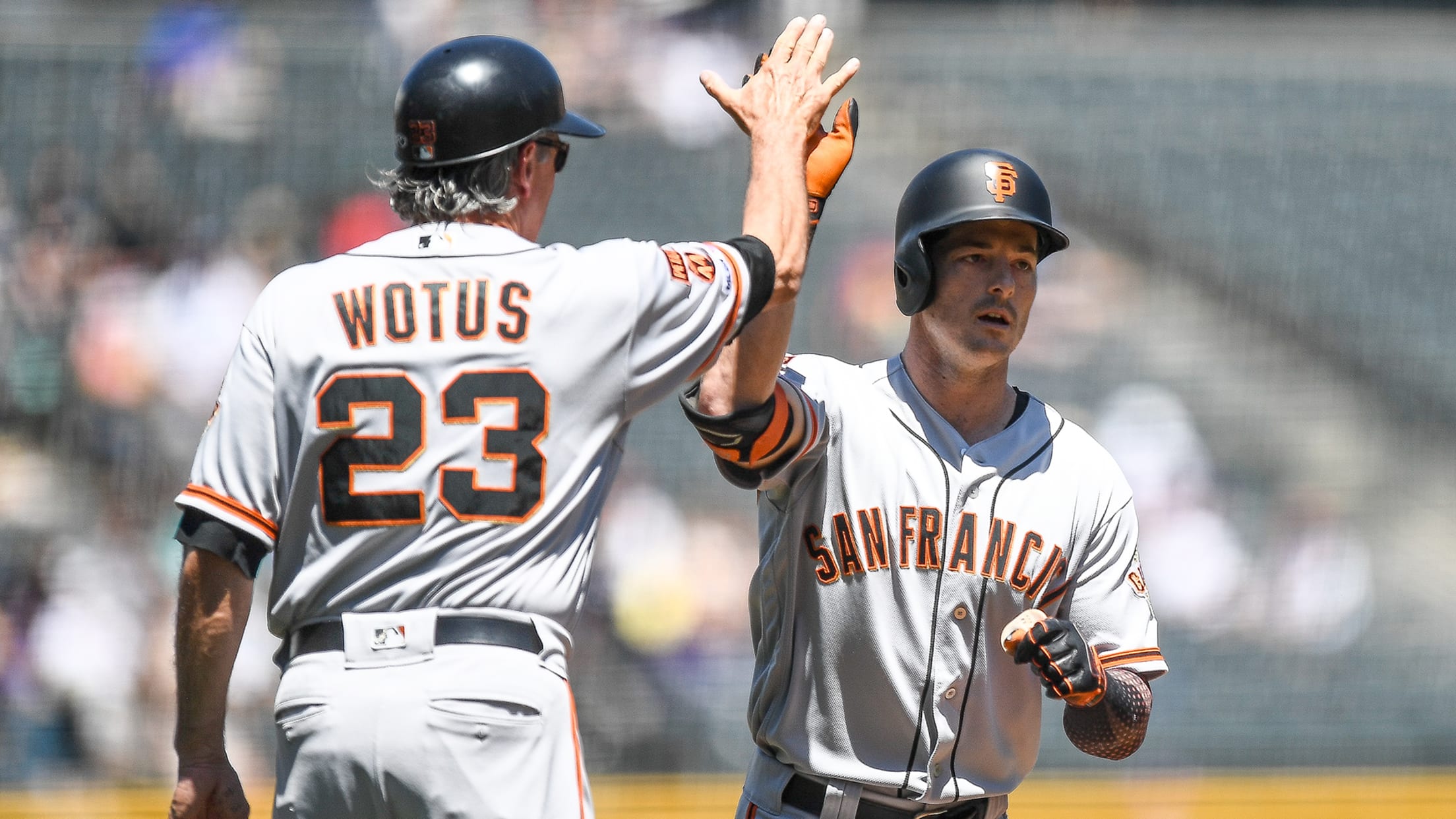 Obvious manager question. What's the latest? Who's the frontrunner? Who's the dark horse? -- @DaveValentin, via Twitter A hire doesn't appear imminent, as the Giants still seem to be in the process of conducting interviews with candidates for their managerial opening. According to MLB.com's Mark Feinsand, Astros bench coach Joe