Suarez to stay in rotation after quality return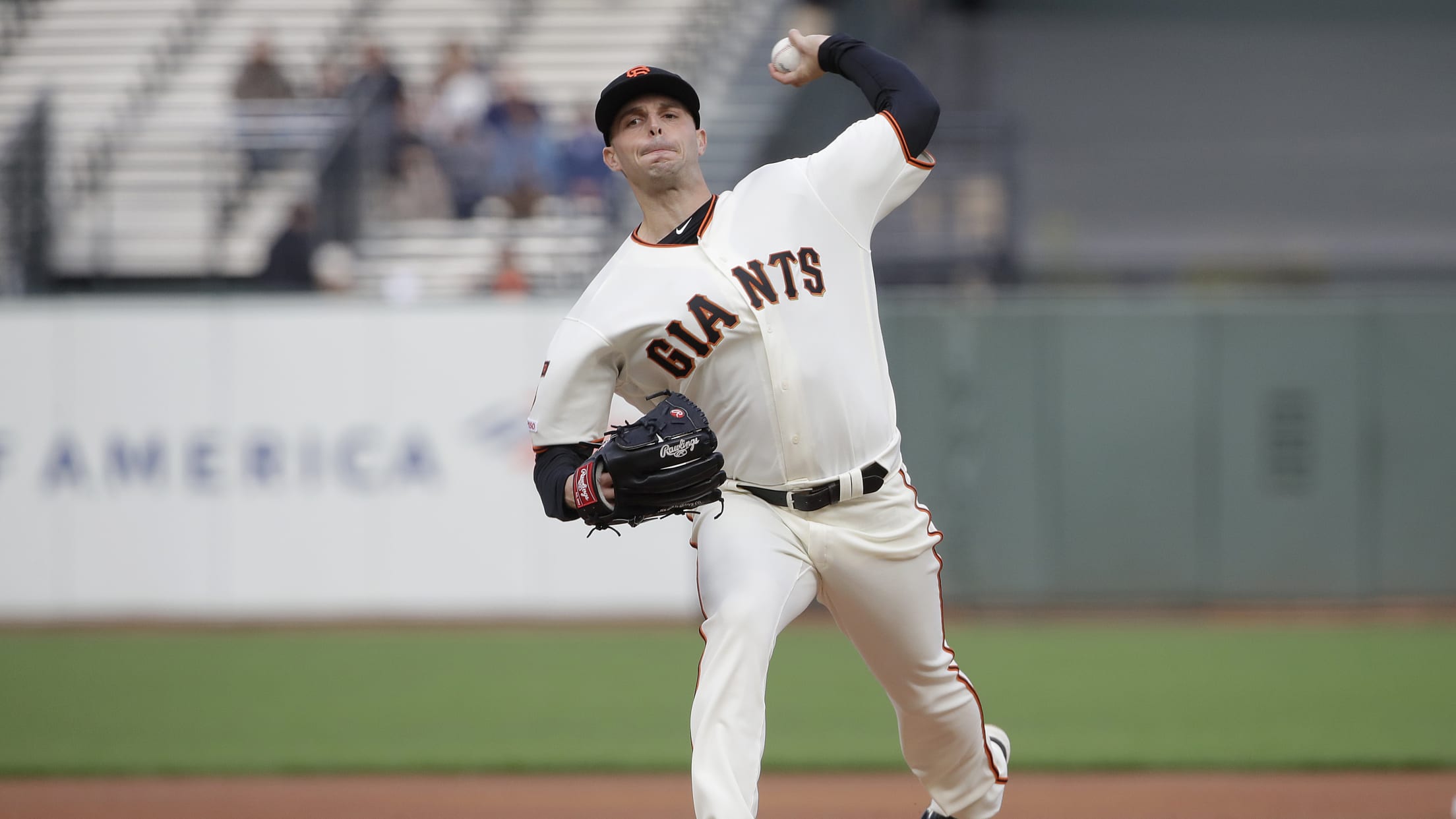 SAN FRANCISCO -- Andrew Suárez's 2019 debut didn't start or end on the best note, but in between, the 26-year-old left-hander showed why he could have staying power in the Giants' rotation. After being called up from Triple-A Sacramento, Suarez yielded three runs over six strong innings in the Giants'
Solano sent down, leaving Giants shorthanded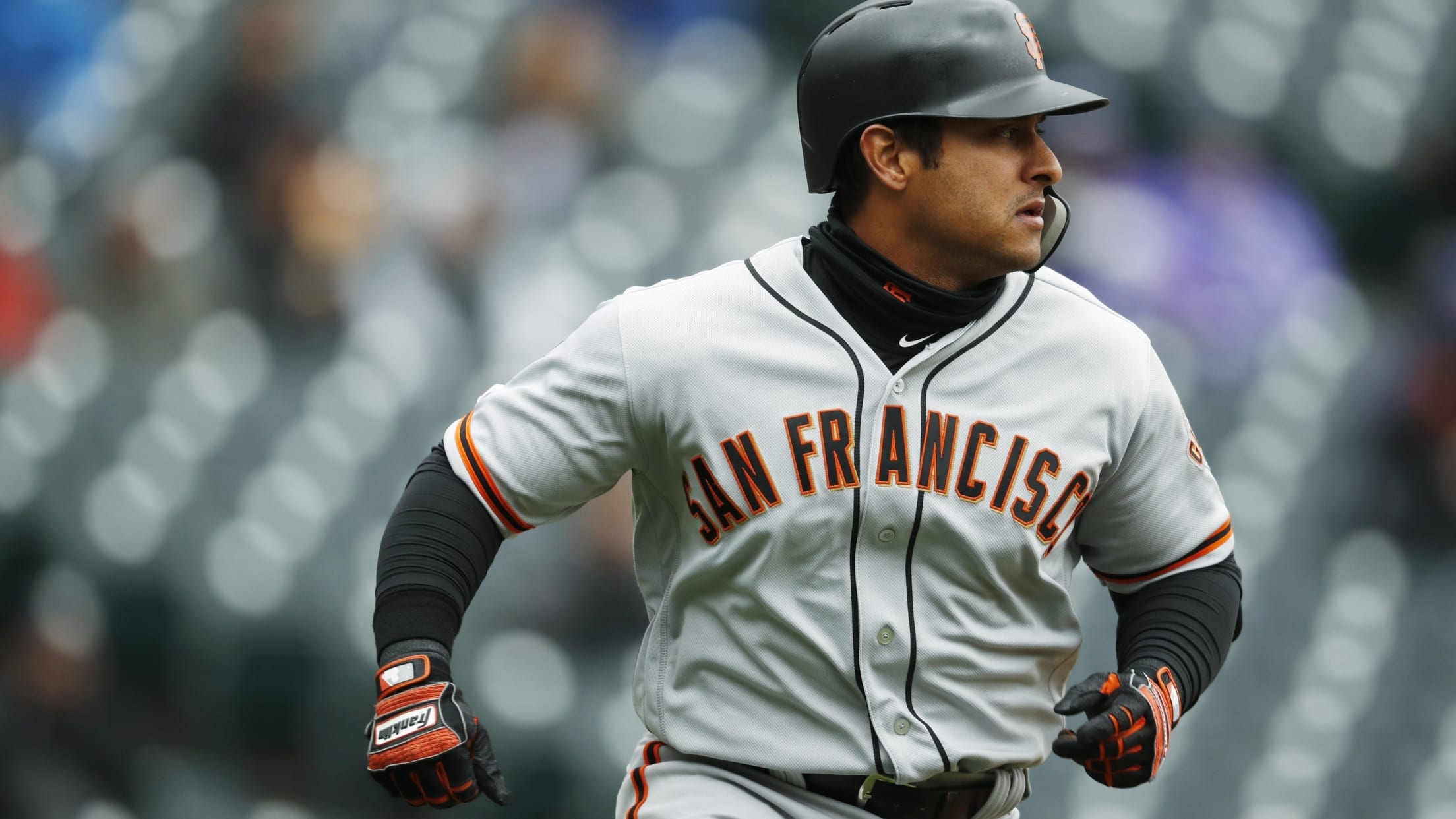 SAN FRANCISCO -- The Giants are operating with a short bench after optioning infielder Donovan Solano to Triple-A Sacramento to clear a roster spot for left-hander Andrew Suarez, who started against the Braves in Monday night's series opener at Oracle Park. Suarez's arrival gives the Giants 14 pitchers and 11
Monday's top prospect performers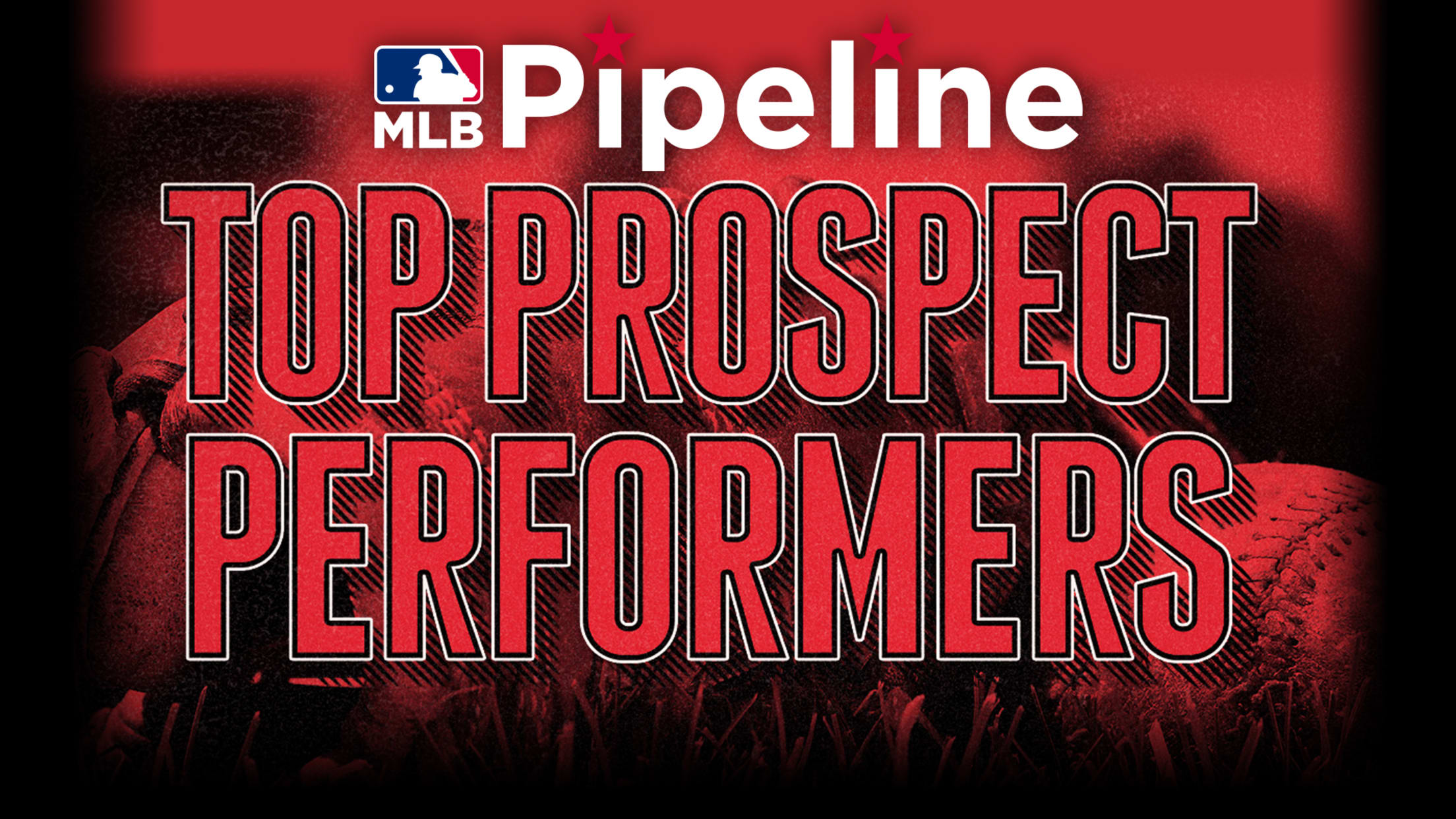 Here's a look at Monday's top Minor League performers from each team's Top 30 Prospects list:
Dazzling play, Sandoval's homer lift Giants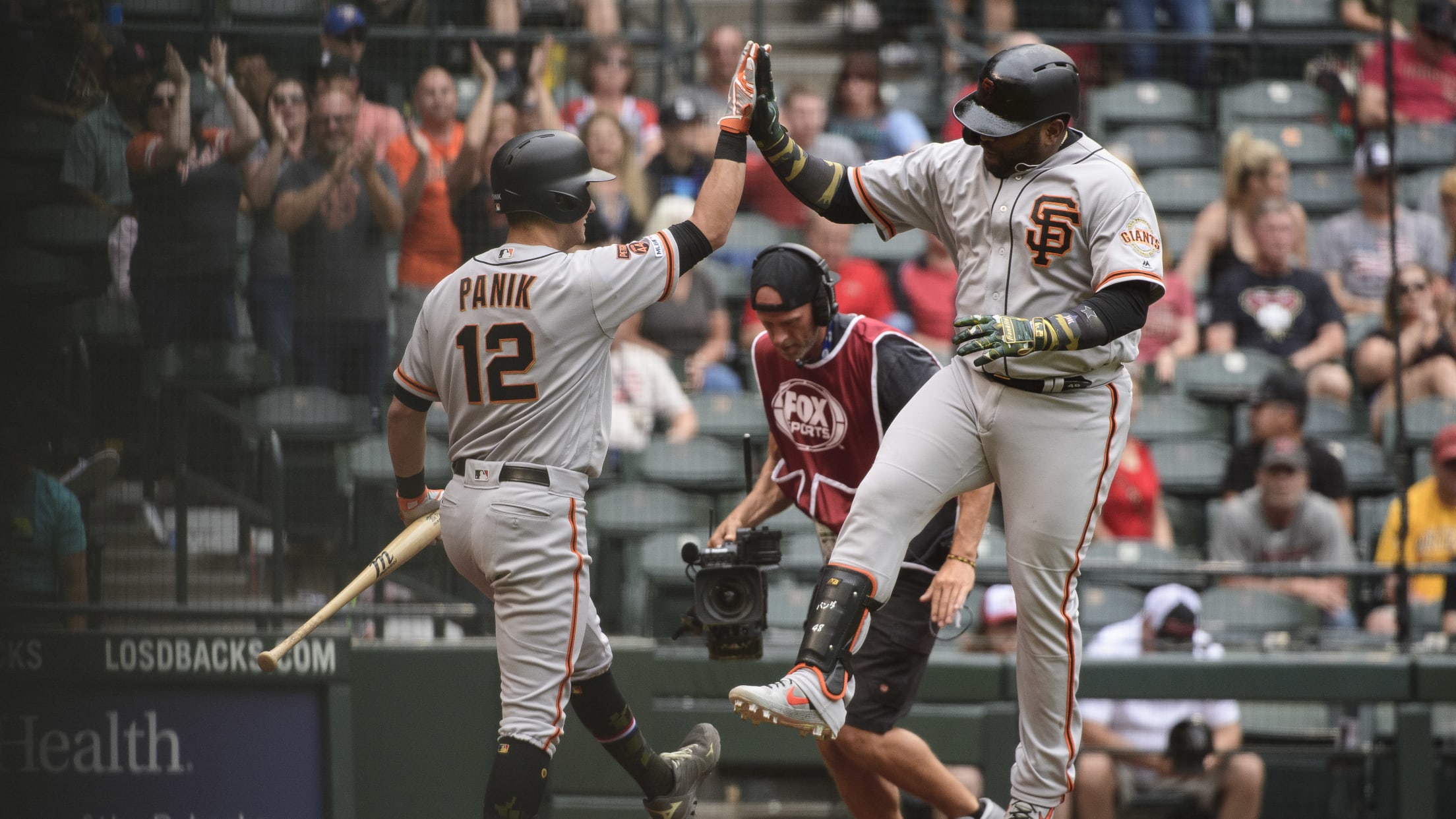 PHOENIX -- Brandon Crawford and Pablo Sandoval have been two of the Giants' most reliable players of the past decade. They've spent seven seasons as teammates, twice winning the World Series championship together. On Sunday afternoon, the 32-year-old veterans combined for one of their most impressive sequences ever. Crawford made
Altherr dropped from Giants' roster
PHOENIX -- Aaron Altherr's time with the Giants could be over after only one at-bat. The 28-year-old outfielder was designated for assignment prior to Sunday's game against the D-backs to clear a roster spot for left-hander Drew Pomeranz, who returned from the injured list to start the series finale at
The toughest guy to strike out on every team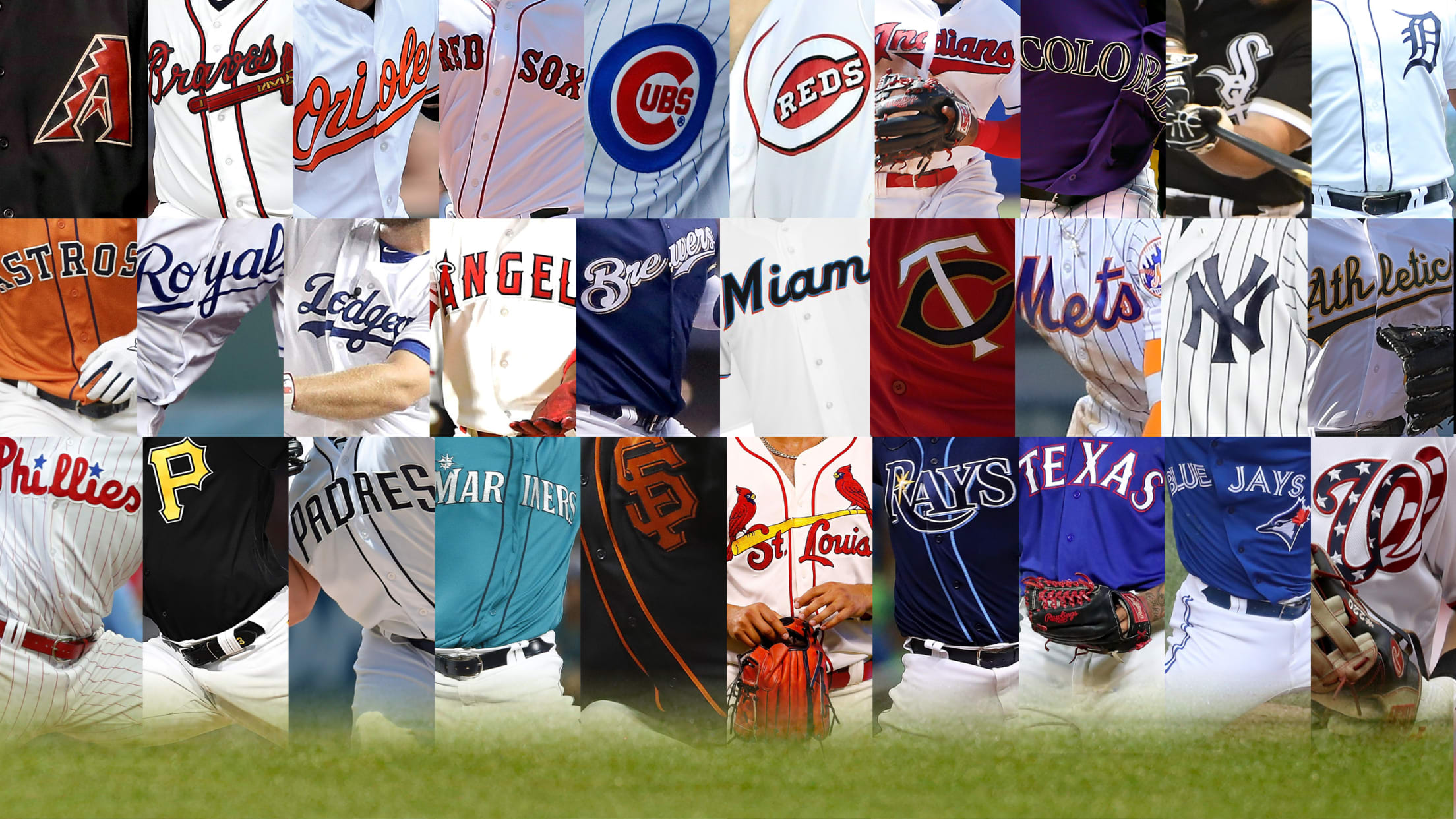 The world of baseball has embraced the strikeout in a way that is sometimes obsessive: For the second consecutive year, we're on pace for more strikeouts than hits. Even the best hitters in baseball don't sweat the strikeouts anymore. It's all part of the game. This ends up making those
These moments shaped baseball's record book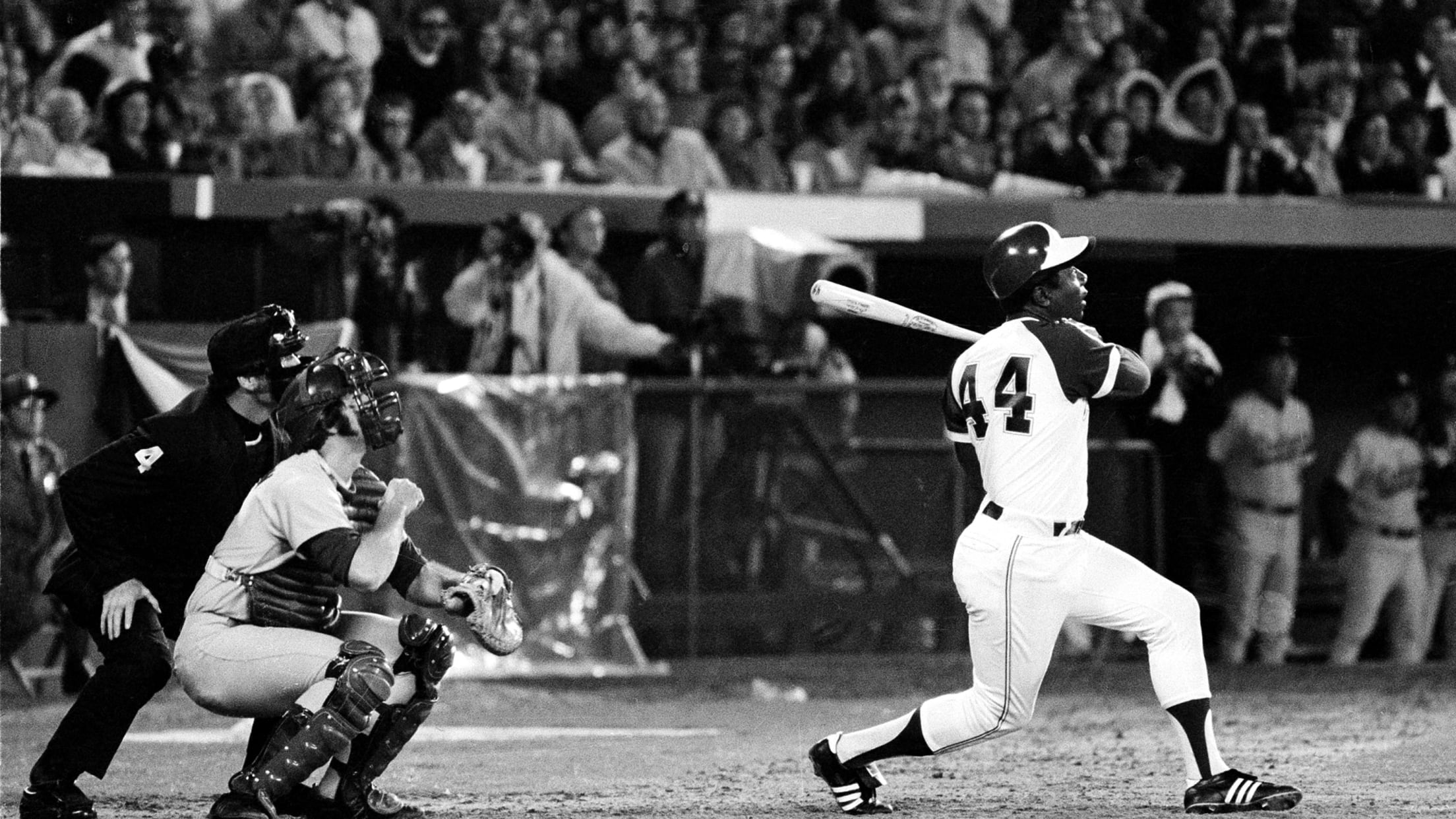 Arguably no other sport's records are as hallowed as baseball's greatest marks. Fans can easily recall exact figures from decades past and cherish the numbers that serve as reminders of some of the game's most extraordinary moments. These are the players behind the greatest record-breaking feats of the past 100
3 keys to the Giants' bounce-back victory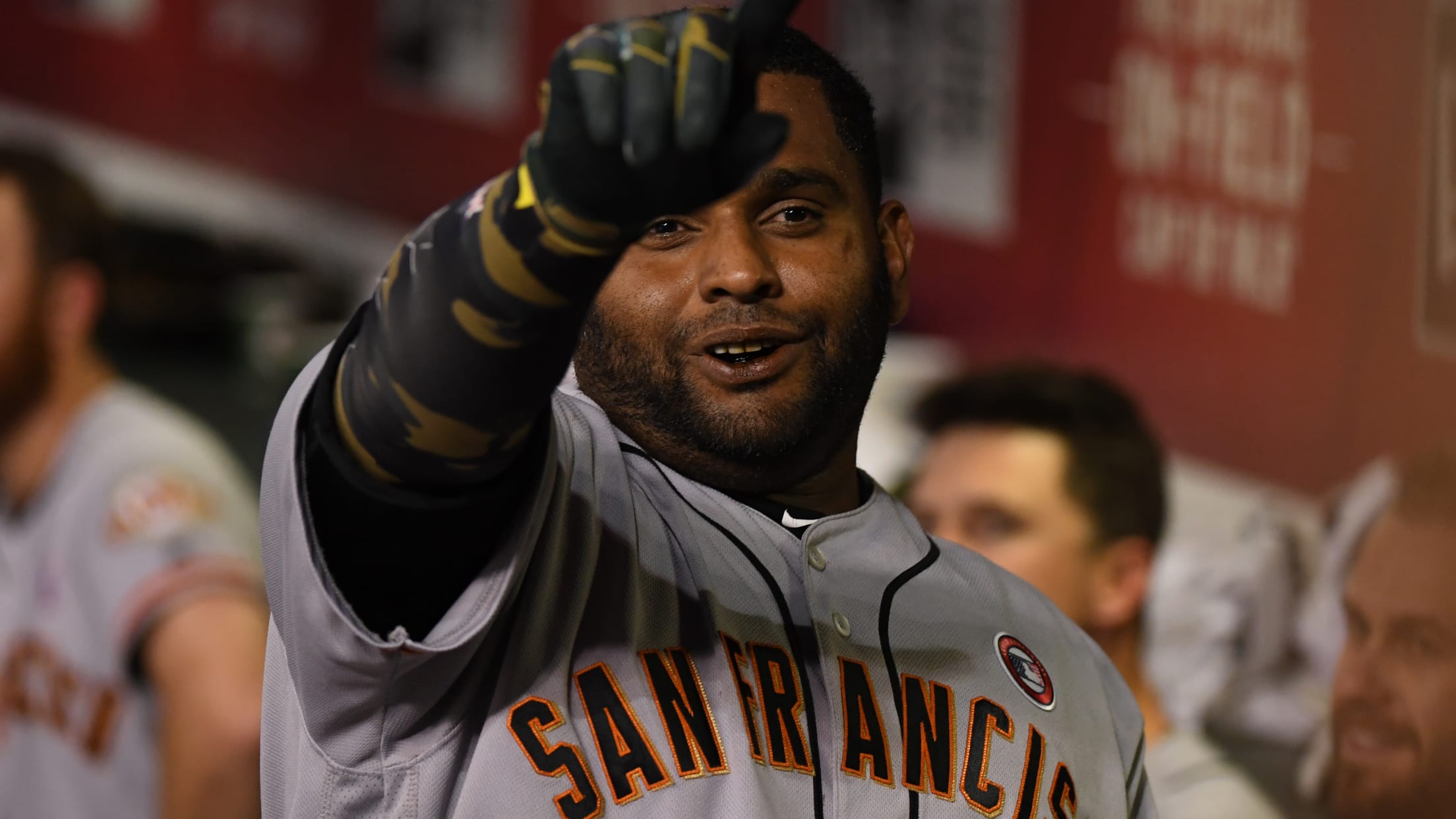 PHOENIX -- Pablo Sandoval is swinging a hot bat recently -- even when the Giants' veteran infielder begins a game on the bench. Sandoval contributed to a breakout game for San Francisco's offense Saturday night, hitting a pinch-hit home run in the eighth inning of an 8-5 win over the
Cueto could return to action this season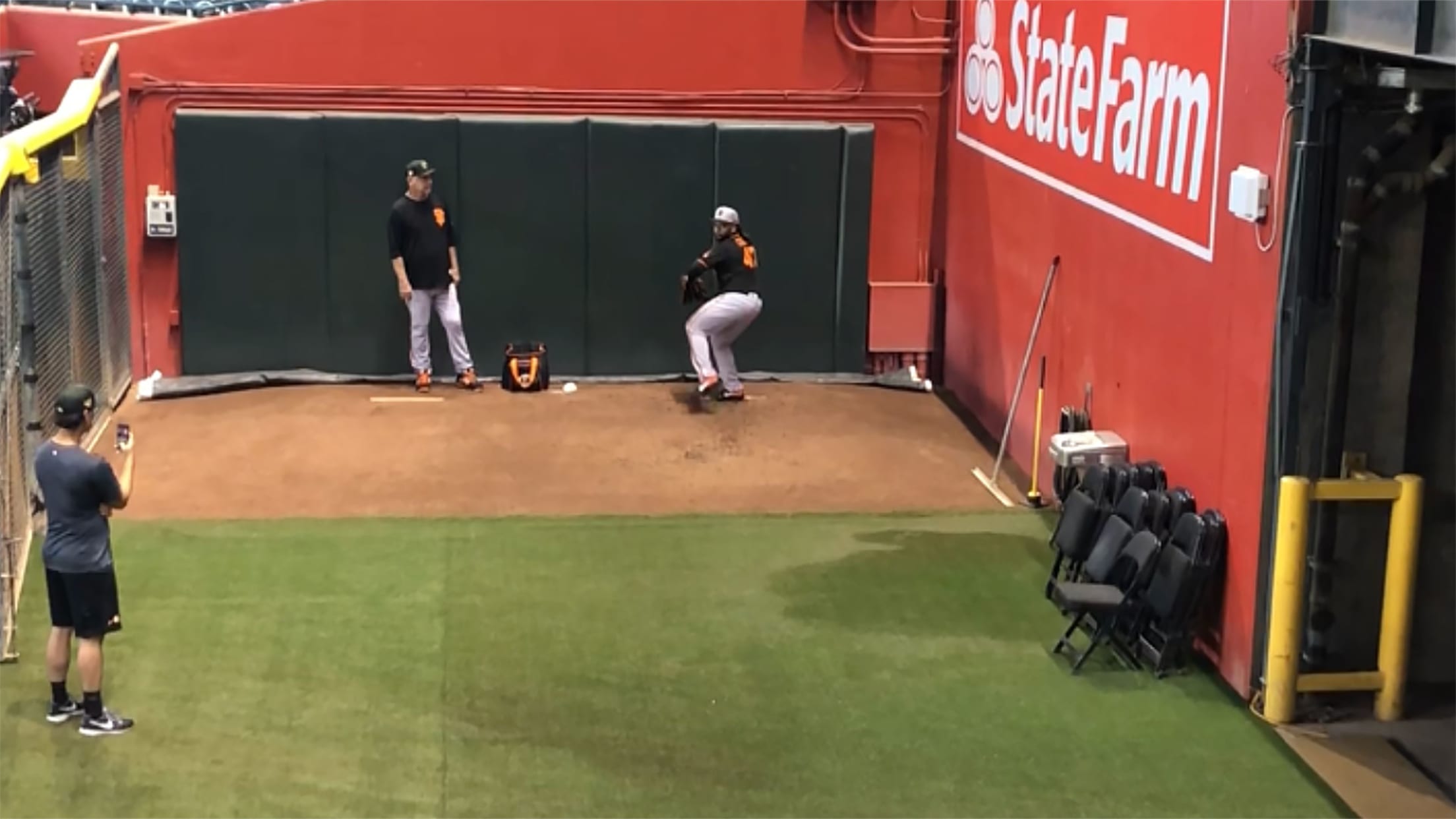 PHOENIX -- Manager Bruce Bochy and an assortment of Giants players, coaches and athletic trainers gathered around the visiting bullpen at Chase Field on Saturday afternoon. Only one person toed the rubber on the mound -- right-hander Johnny Cueto. Cueto, who underwent Tommy John surgery last August, started a throwing
Shark goes K-less for 1st time in 214 starts
Right-hander allows 3 runs in 5 1/3 innings as D-backs shut out Giants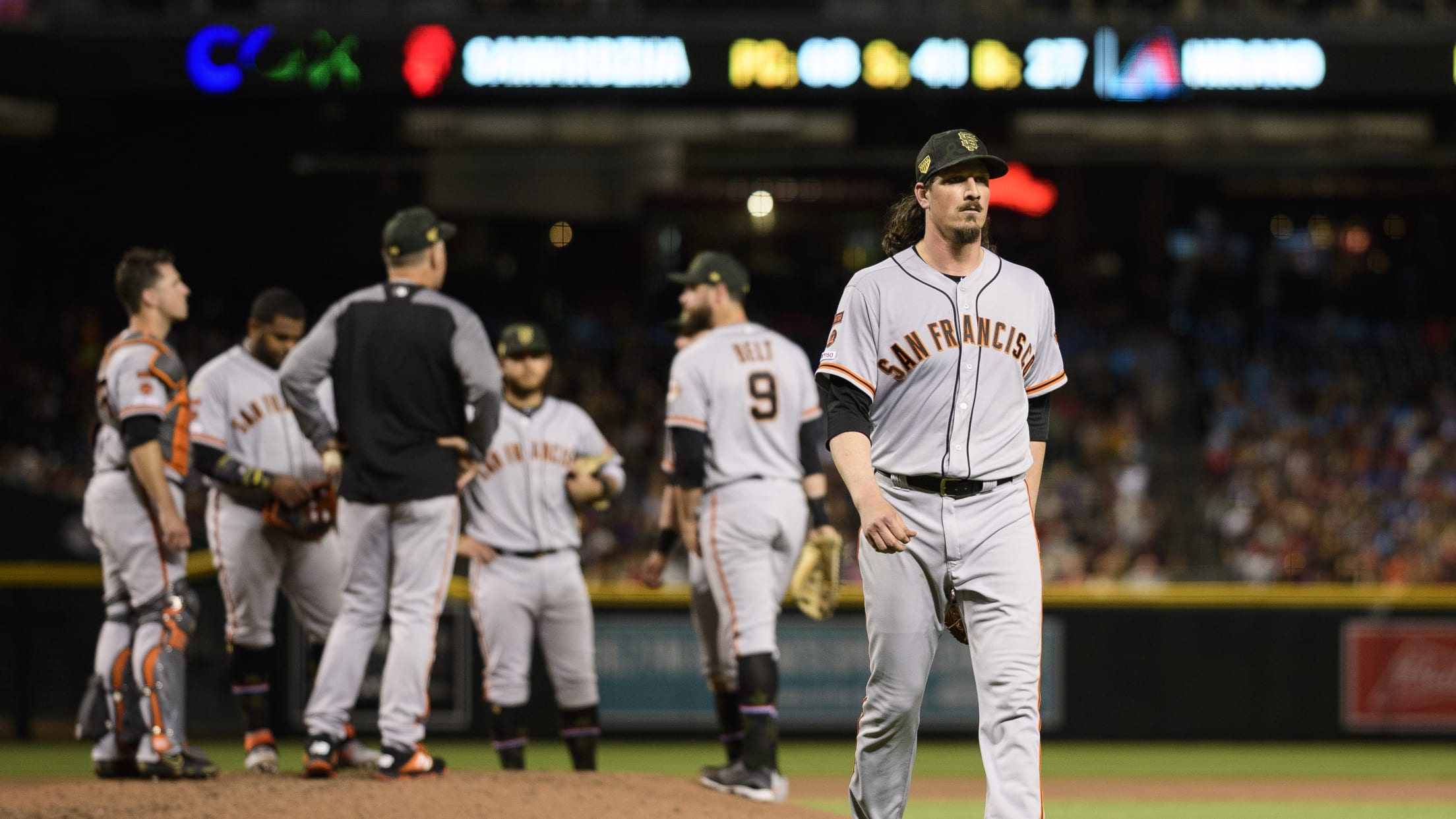 PHOENIX -- The Giants are struggling to string together wins early in the season, and their starting pitchers aren't putting them in the best position to do so. Friday's 7-0 series-opening loss to the D-backs at Chase Field marked their fifth loss in seven games and their 27th straight game
Giants activate Posey from concussion list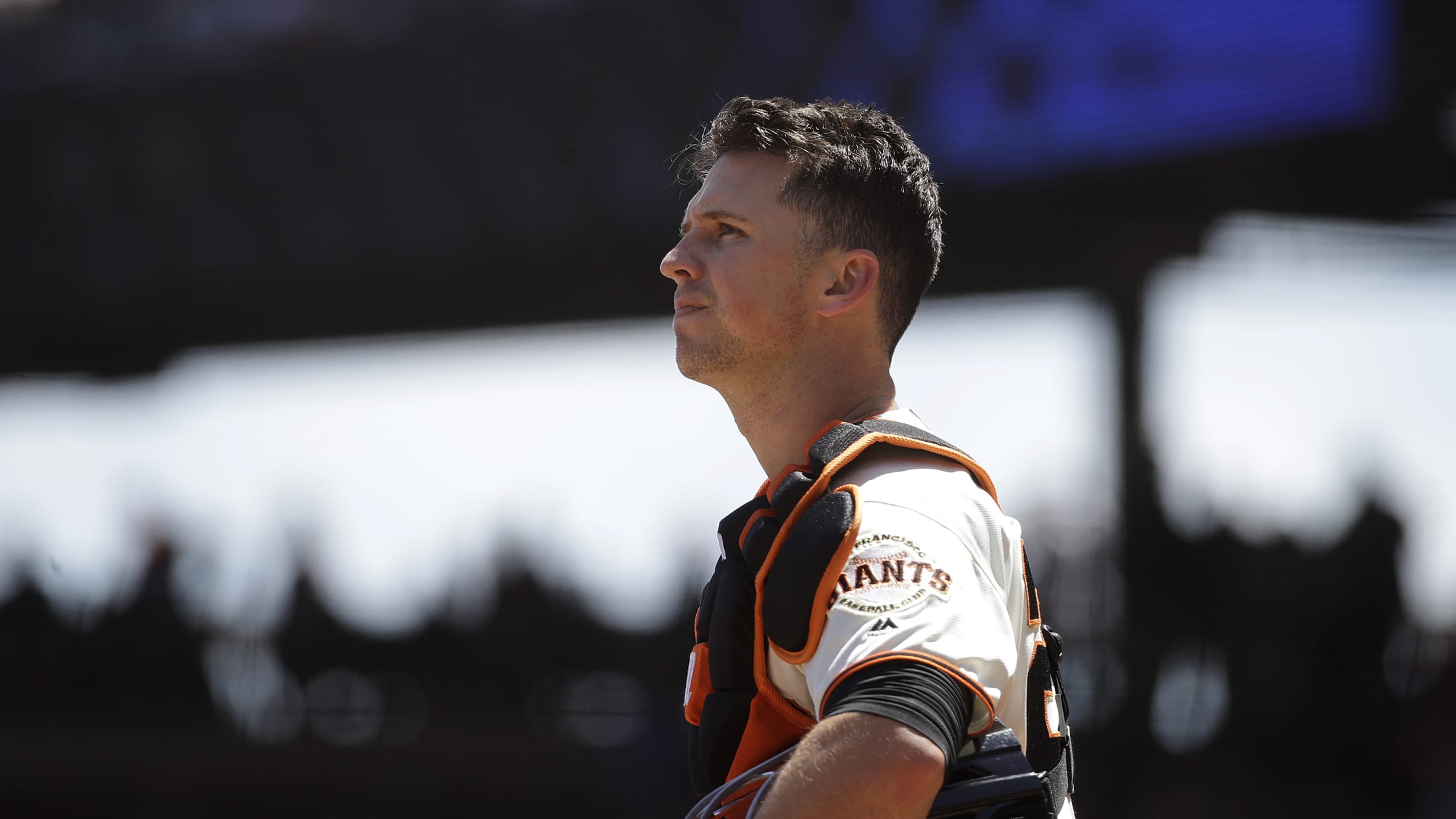 PHOENIX -- Buster Posey is back. The Giants activated the veteran catcher from the seven-day concussion injured list for Friday's 7-0 loss against the D-backs at Chase Field. Posey started behind the plate and batted third, going 2-for-4 with a double. Posey took a foul tip off the mask during
These 30 top prospects were Draft sleepers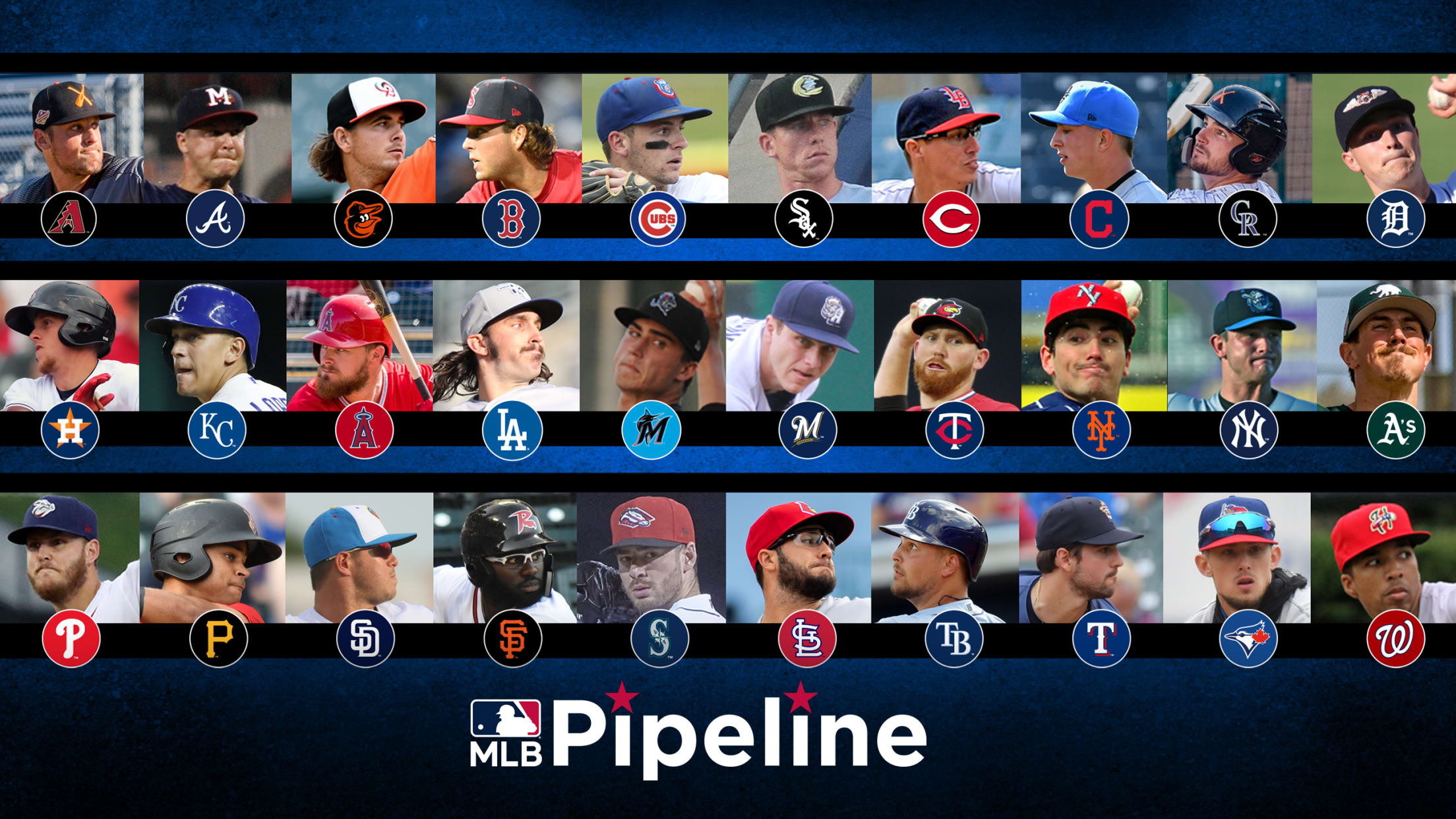 With the 2019 MLB Draft edging closer each day, there's an increasingly heavy focus on the top players in this year's class as teams aim to determine who they might take in the early rounds. But having a strong Draft involves more than a team simply doing well on paper
Who are NL West's most indispensable players?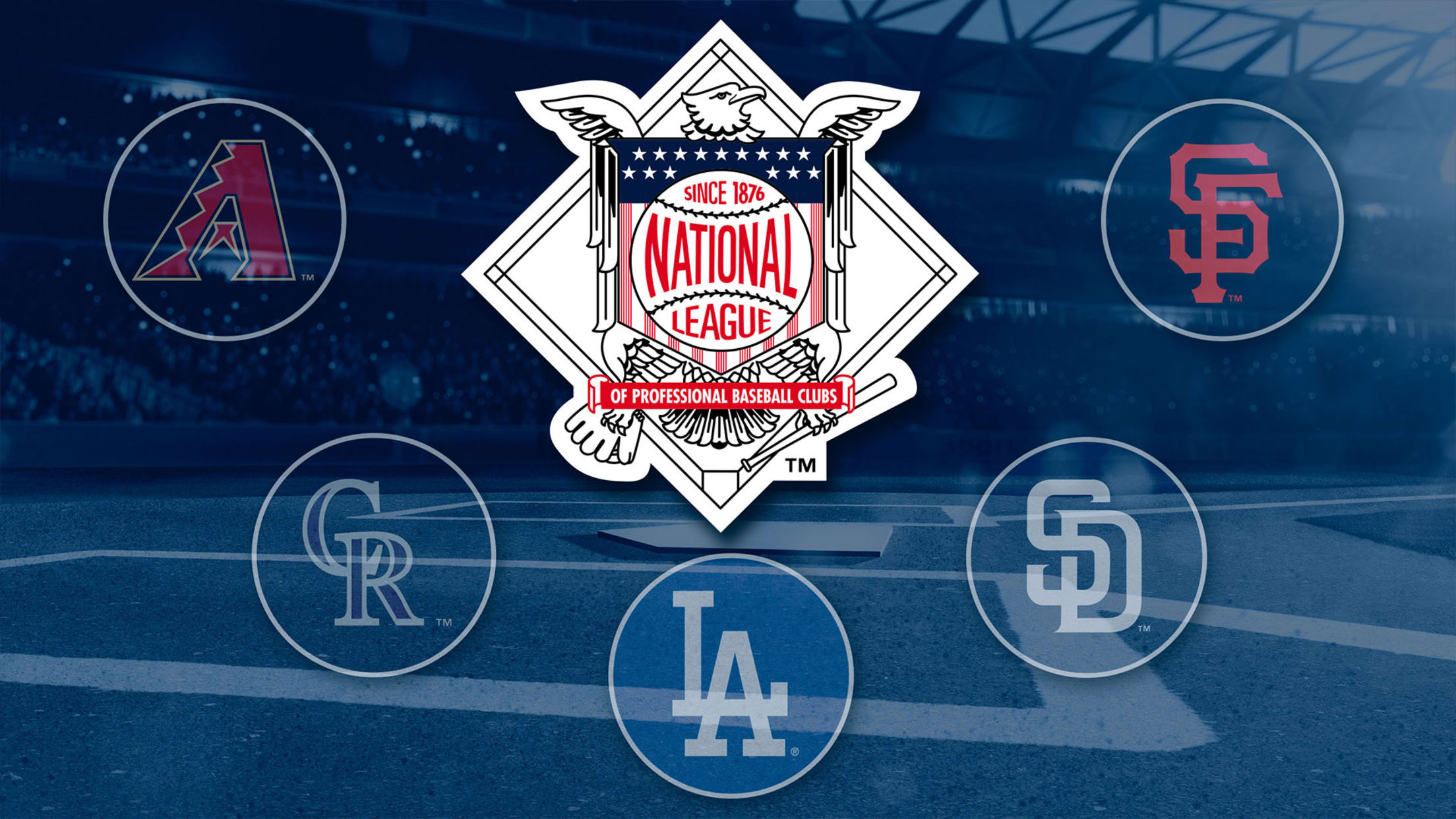 We tend to parse words to an extreme degree in baseball. Does "most valuable" really mean "best?" [Side note: Nearly all of the time, yes, it does]. "Control" isn't exactly the same as "command." Are an "ace" and a "No. 1" starter the same thing? Depends who you ask. So
MLB.TV on sale for limited time 
Subscribers can enjoy live streaming for half price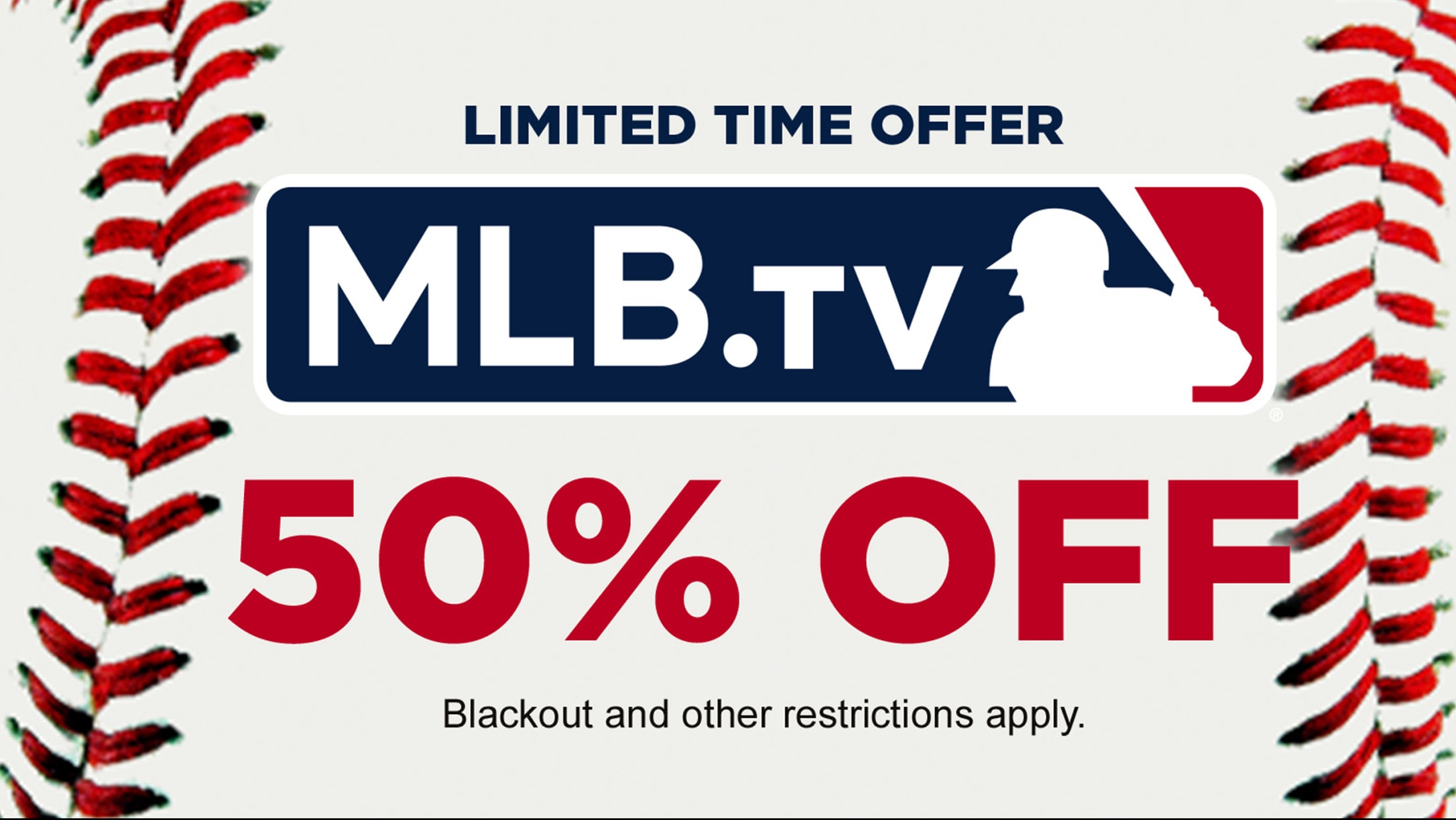 As the temperature slowly rises, your favorite MLB stars are heating up too. And the best way to follow their every at-bat, pitch and outstanding catches is now available at a special price. For a limited time only, MLB.TV has lowered its yearly subscription price to just $59.99 -- half
Anderson makes MLB debut in win vs. Toronto
Righty first with multihit game, 5-plus K's, error in debut since 1945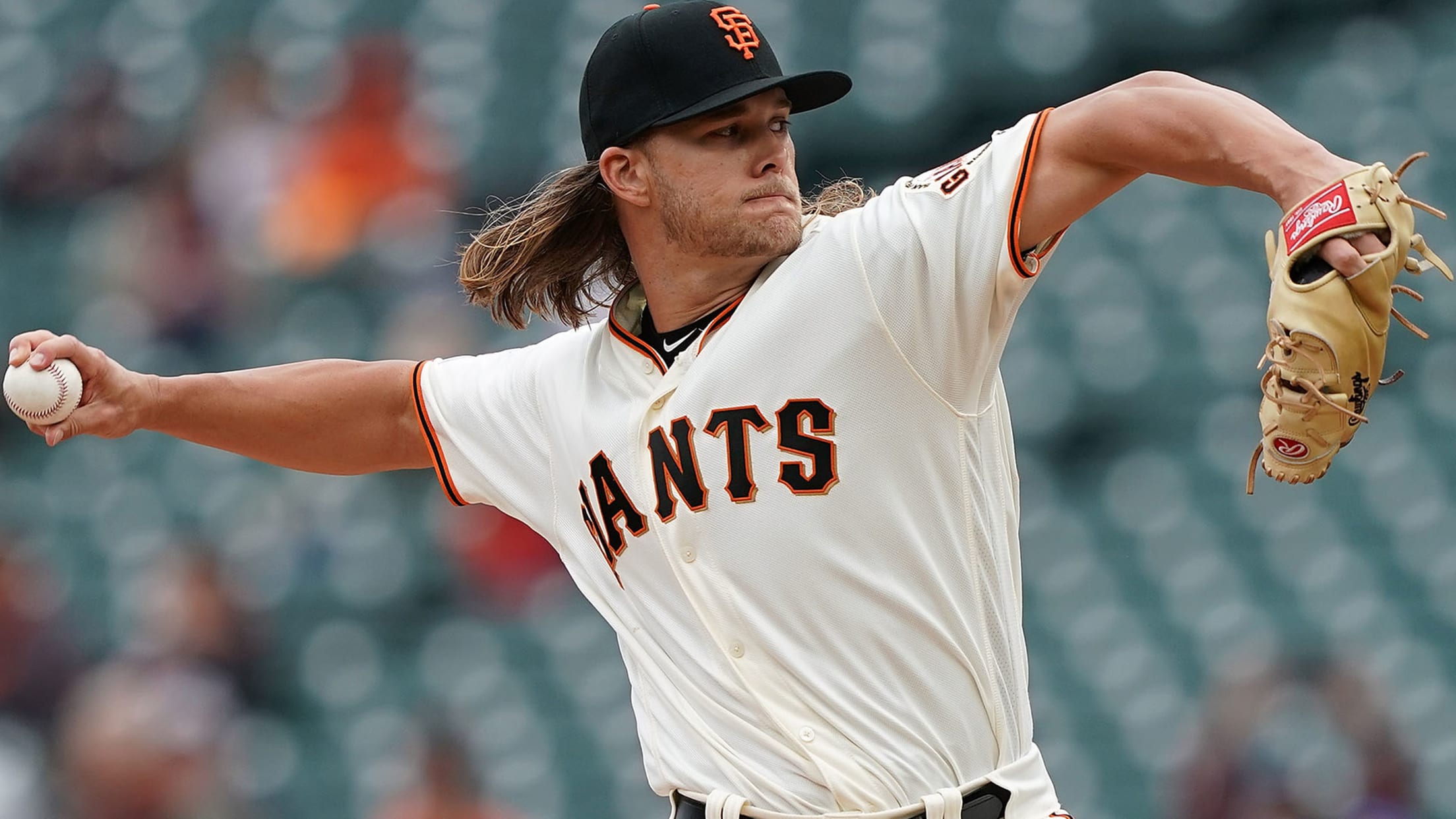 SAN FRANCISCO -- Embroidered on the side of Shaun Anderson's glove is the German phrase "noch eins," which roughly translates to "one more" in English. "It's something my dad always said when I was younger," Anderson said. "It's like, 'Just one more. Just do one more,' whatever it is that
Mock Draft: Rutschman remains at top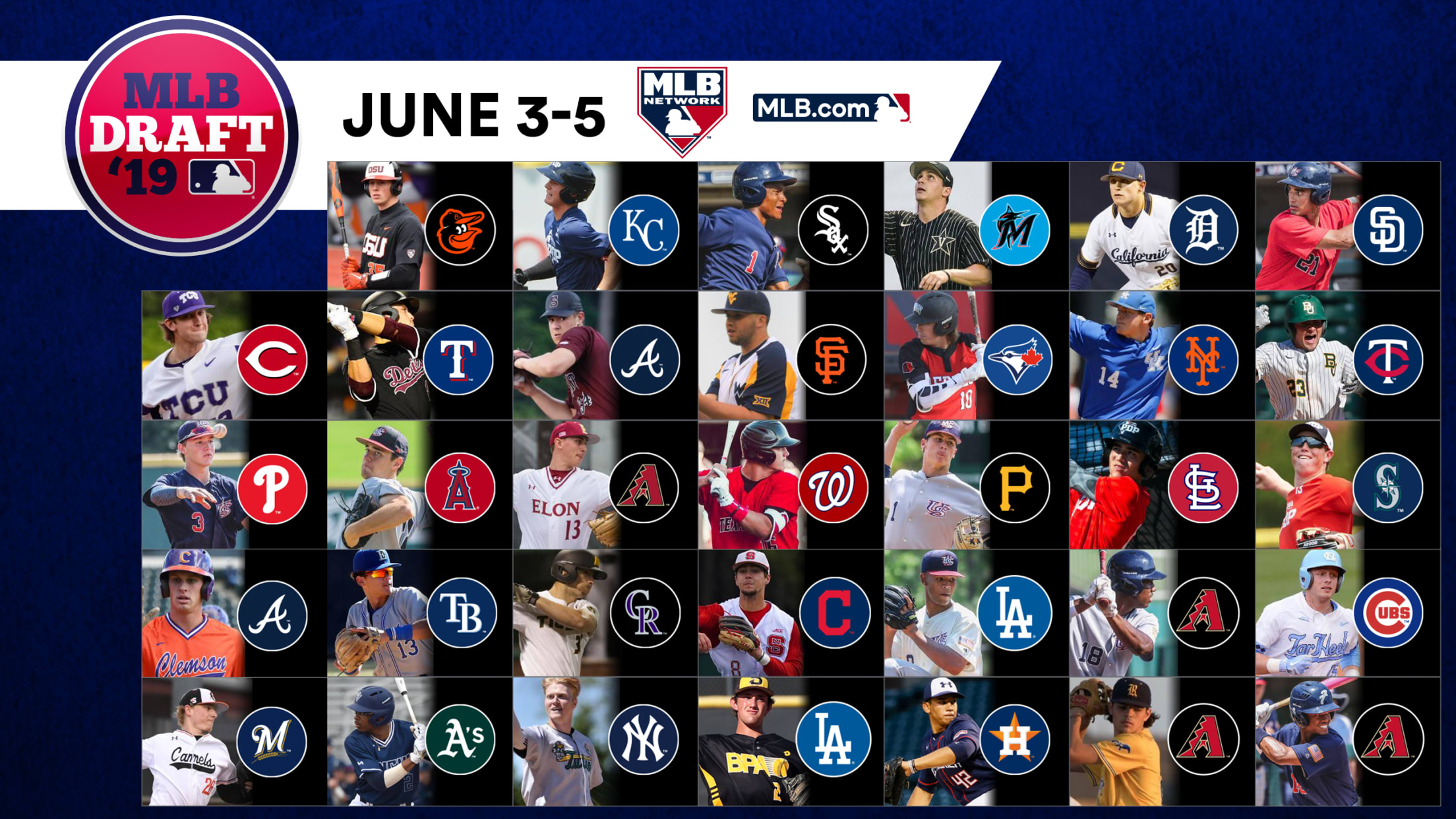 As in my first attempt at projecting the first round two weeks ago, I still foresee six position players going in the first six picks, followed by teams scrambling to snap up the four best college or junior college pitchers. Oregon State catcher Adley Rutschman remains the favorite to become
Opener doesn't fix Giants' 1st-inning woes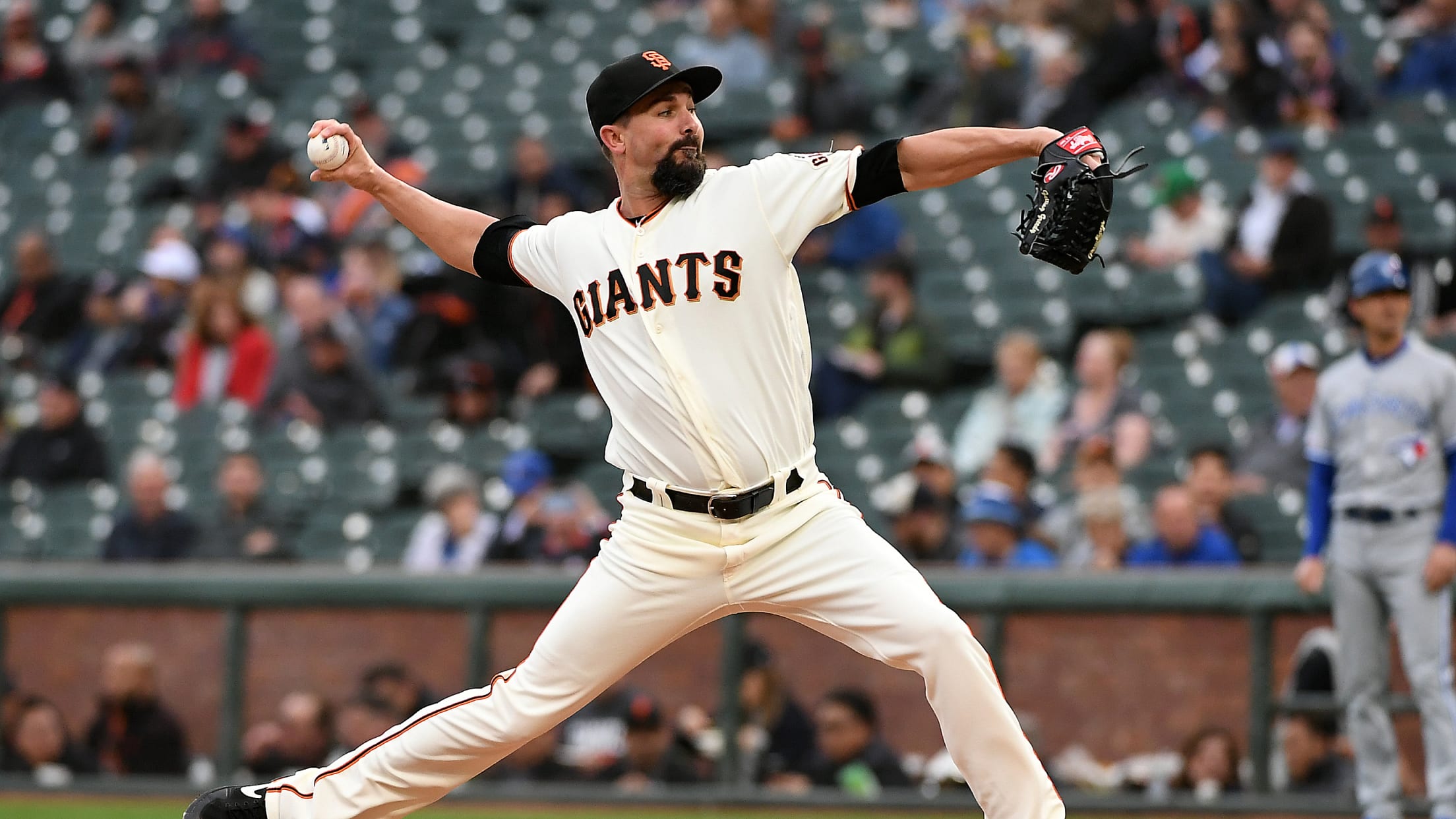 SAN FRANCISCO -- The opener debuted at Oracle Park on Tuesday night, though the first iteration of the unconventional pitching strategy did not play out as the Giants had hoped. Right-handed reliever Nick Vincent drew his first start of the season, but he couldn't avoid the same pitfall that has
The youngest players to HR for each team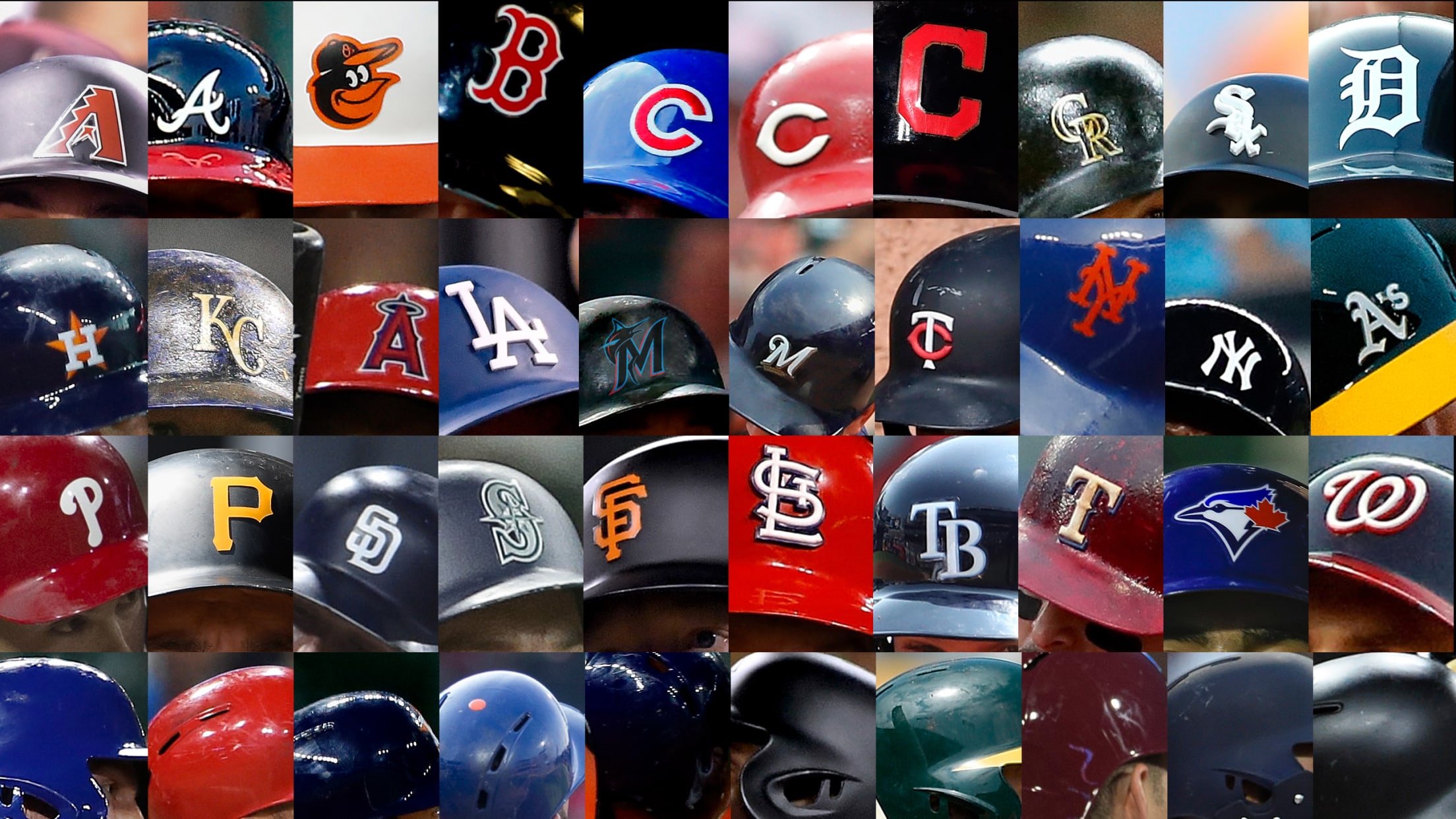 Getting to the Majors at a young age -- let alone any age -- is a feat in and of itself, but what about blasting a home run as a youngster, too? With 20-year-old Vladimir Guerrero Jr. hitting his first career home run for the Blue Jays, here's a look
Inbox: What's Bumgarner's trade value?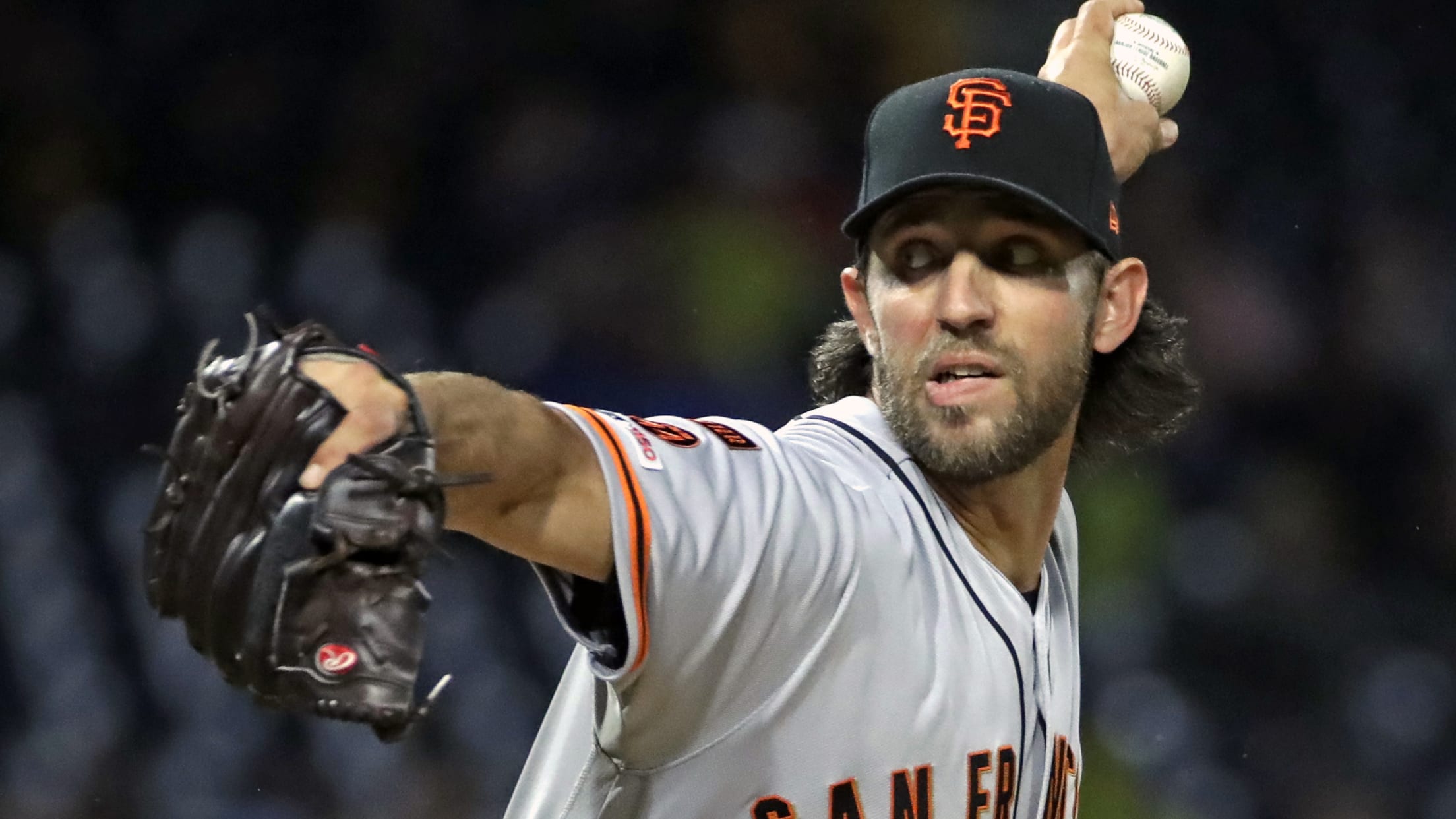 What is a realistic return IF Madison Bumgarner is traded? -- @JarrodHerdt via Twitter I don't know what will be made available to the Giants in potential trade talks for Bumgarner, but I think it's useful to look back and see what kind of returns other teams received for impending
Bumgarner taunts Puig after giving up HR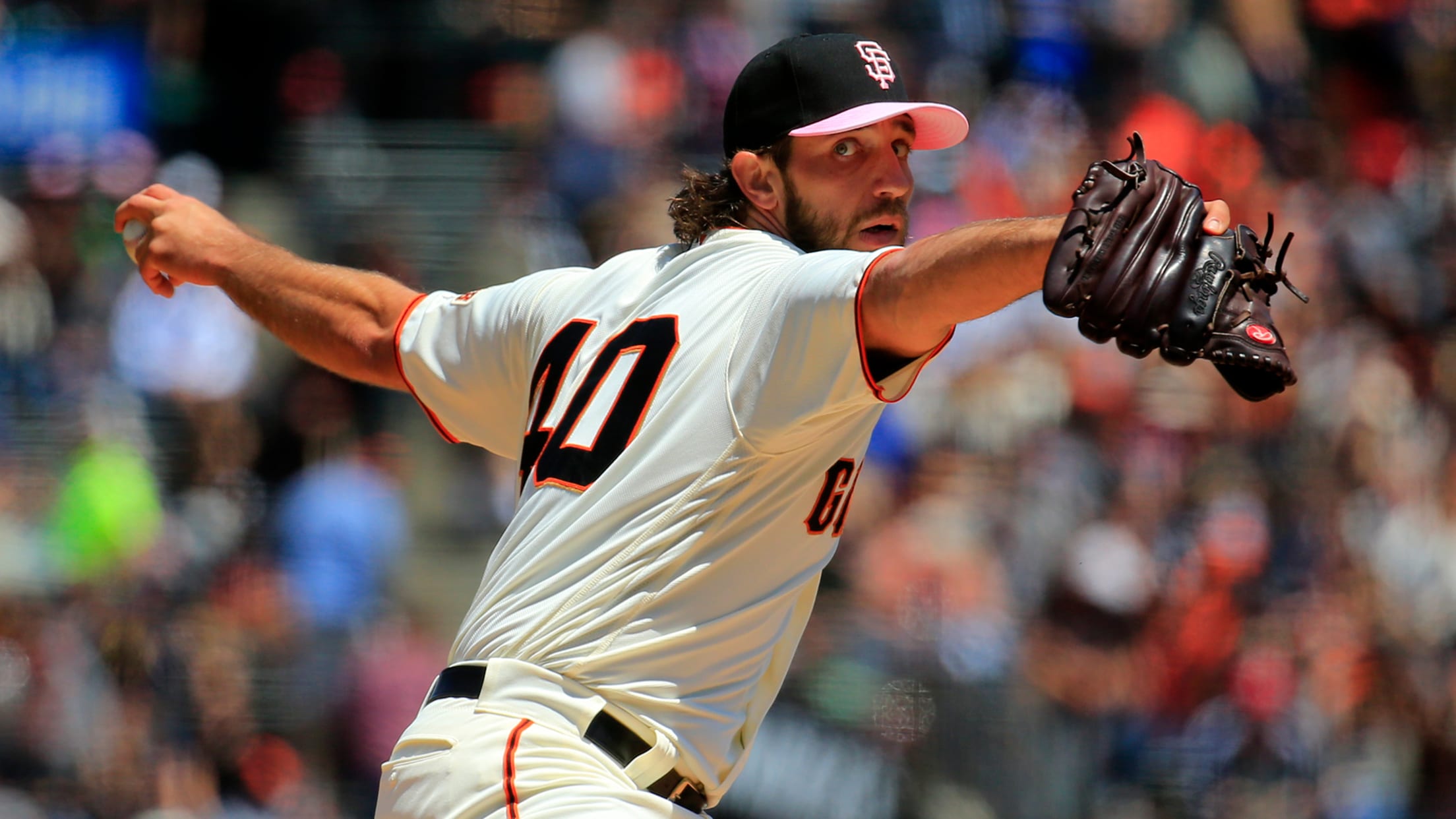 SAN FRANCISCO -- Yasiel Puig may no longer be a member of the Dodgers, but his change of uniform has done little to quell his longstanding feud with Giants ace Madison Bumgarner. Bumgarner delivered a sharp retort after Puig crushed an inside fastball to left field for a solo home