Giants' lead shrinks again with Padres split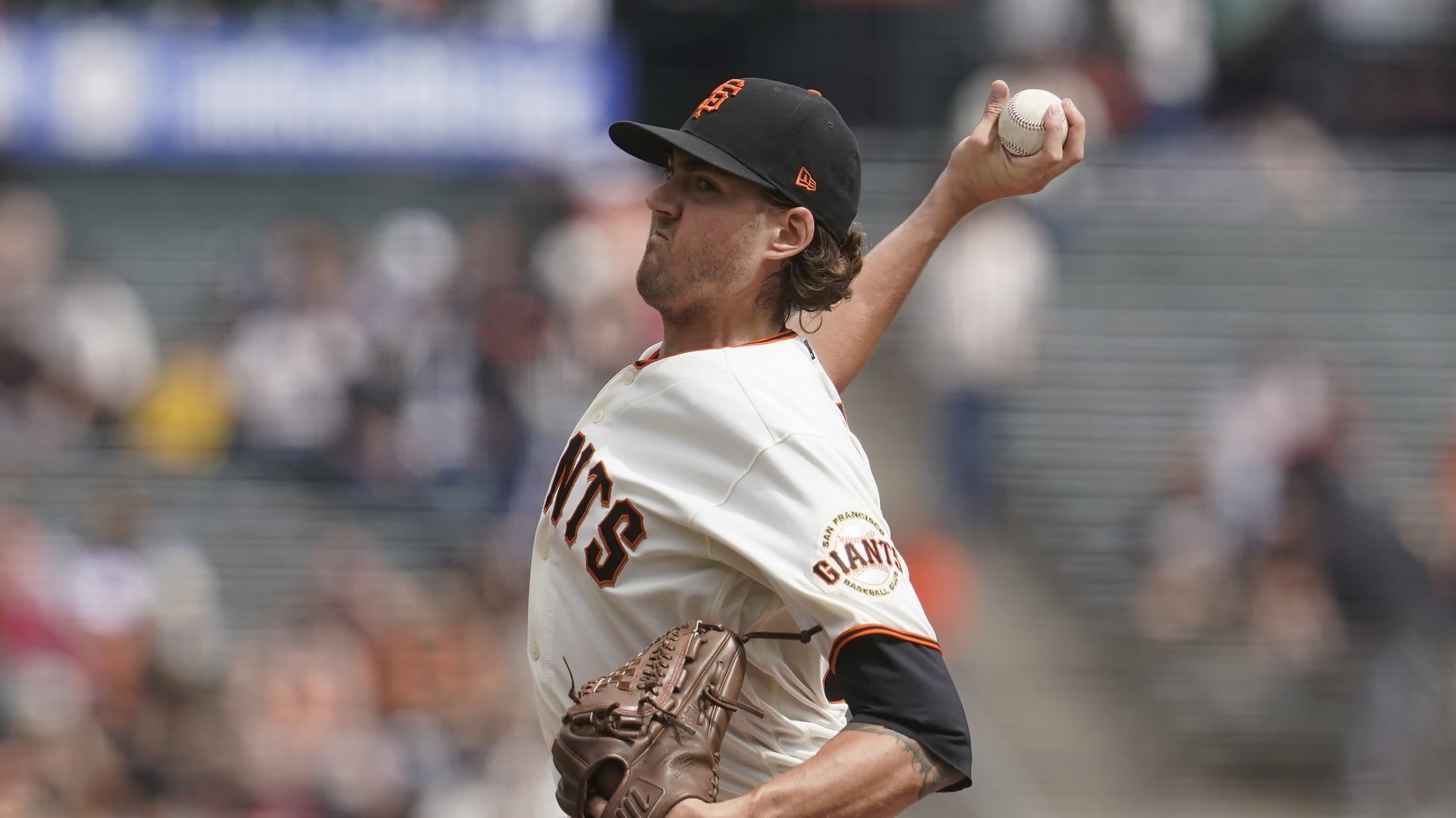 SAN FRANCISCO -- The Giants won't face the Dodgers for the remainder of the 2021 regular season, but they will see plenty of the Padres, whom they're slated to play in six of their final 15 games. At the beginning of the week, the Wild Card-hopeful Padres appeared in danger
Injuries & Roster Moves: 'Pen gets relief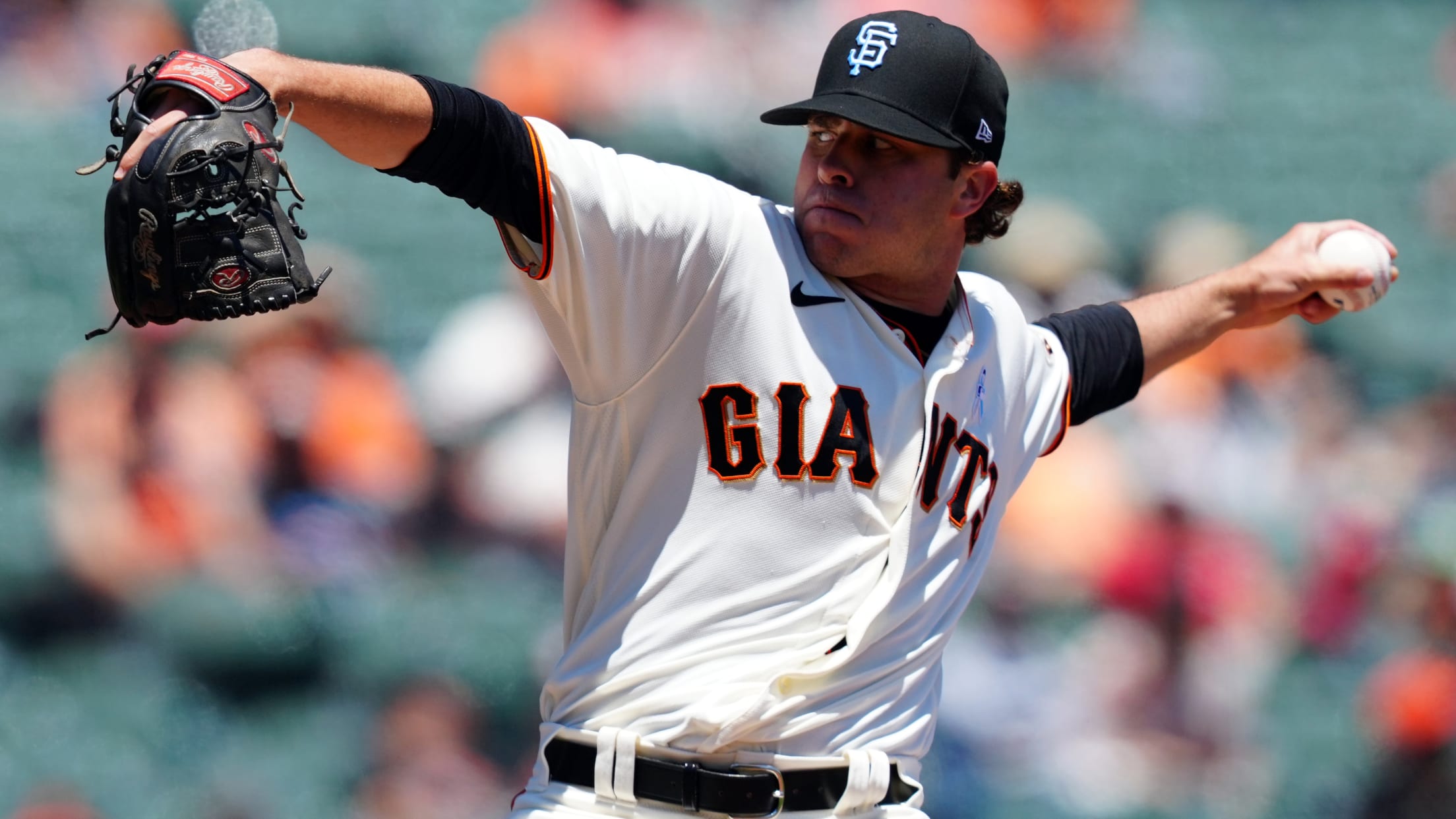 Keep track of the Giants' recent transactions and injury updates throughout the season.
What comes next? Giants postseason FAQ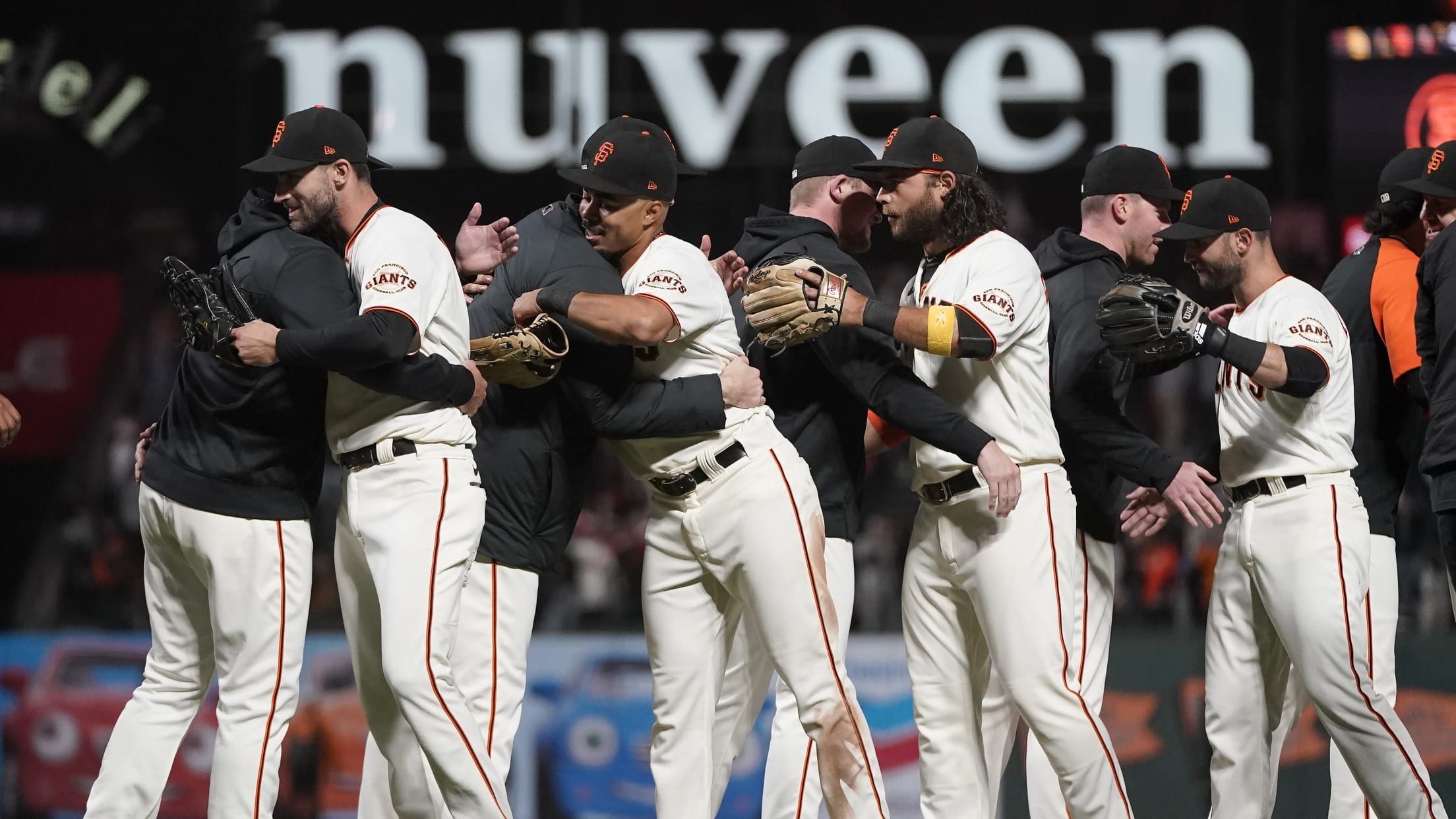 SAN FRANCISCO -- Now that the Giants have clinched their first postseason berth since 2016, here's our first attempt to answer some frequently asked questions about playoff rosters, scheduling and more: What could the postseason roster look like? Here's one guess, not including Alex Wood, Johnny Cueto, Alex Dickerson and
Stat of the Day: Belt stays hot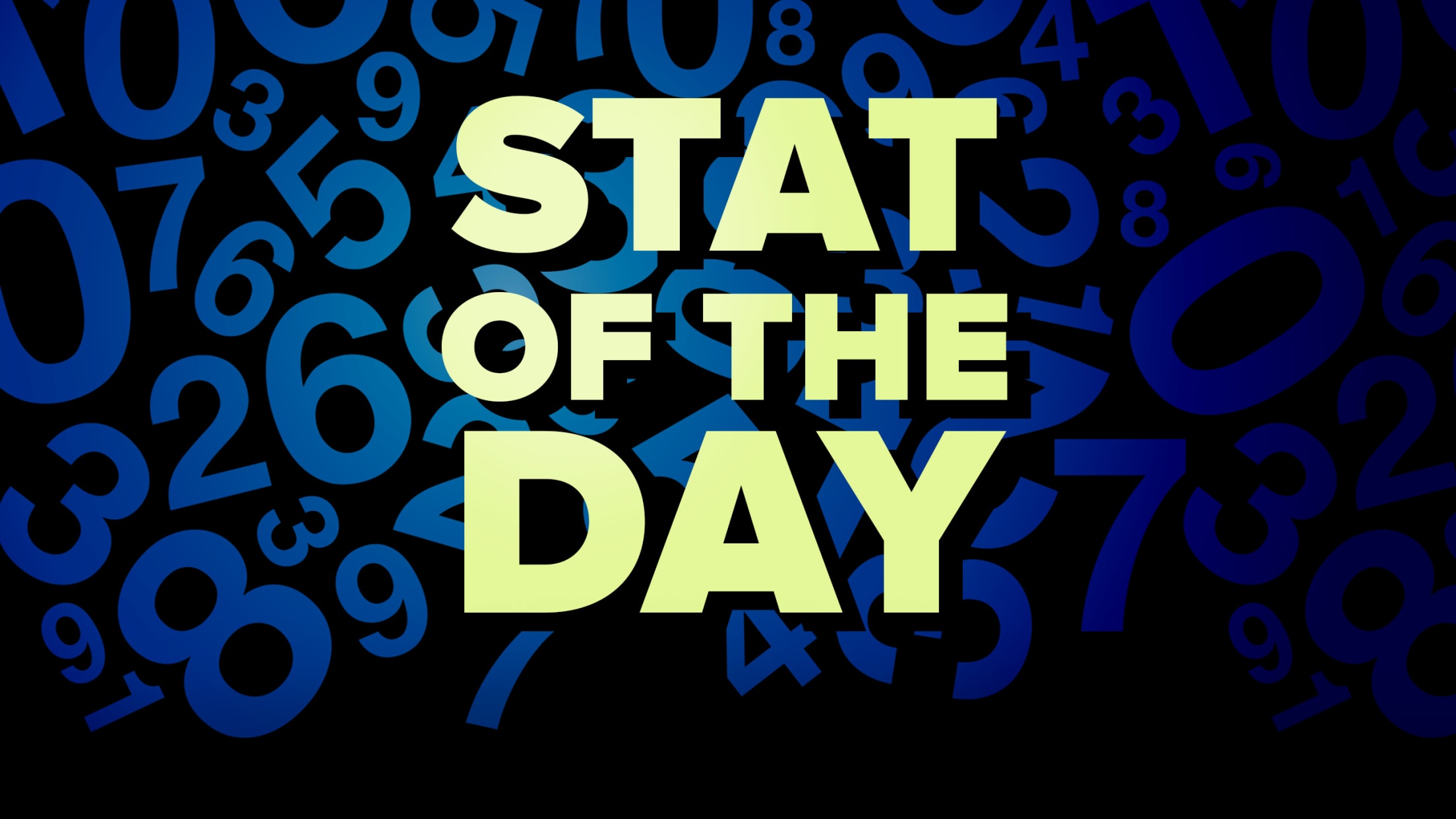 MLB.com is keeping track of a Stat of the Day for the Giants this season, highlighting a unique, interesting or fun nugget from each game. • Giants Stat of the Day: August 2021
1 late-blooming prospect for each org.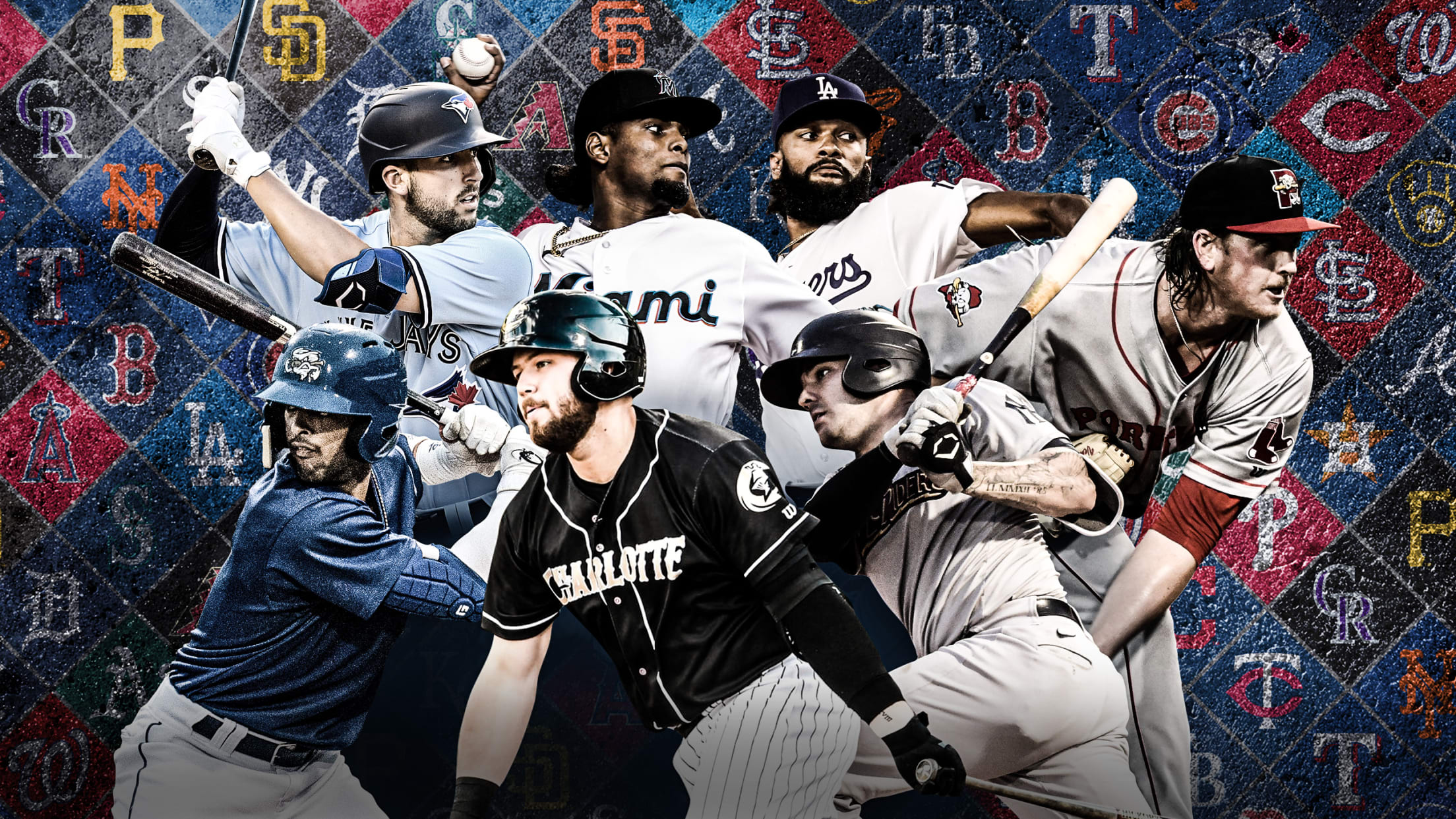 It's a phrase worth repeating often in these parts. Player development is not always linear. While we tend to get excited about prospects who climb quickly through the Minor League ranks, many talents need more time to hone their skills and build the foundations for future Major League careers. Those
Crawford named Clemente Award nominee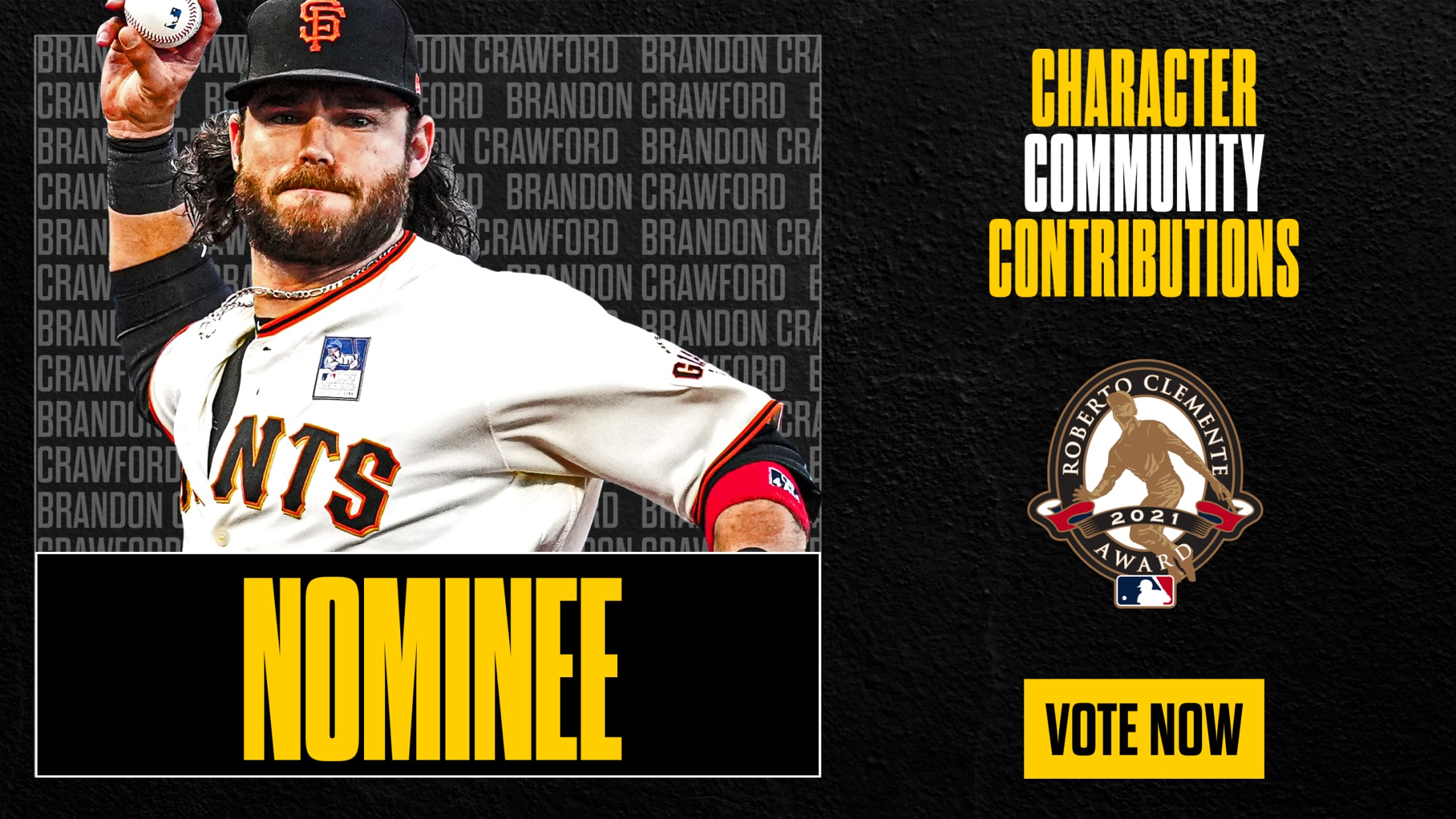 SAN FRANCISCO -- Brandon Crawford has been playing at an MVP-caliber level for the Giants this year, but he's also making sure his impact is felt off the field. Crawford's commitment to various philanthropic causes earned him his first career nomination for the prestigious Roberto Clemente Award, which is given
Giants lose ground as bullpen falters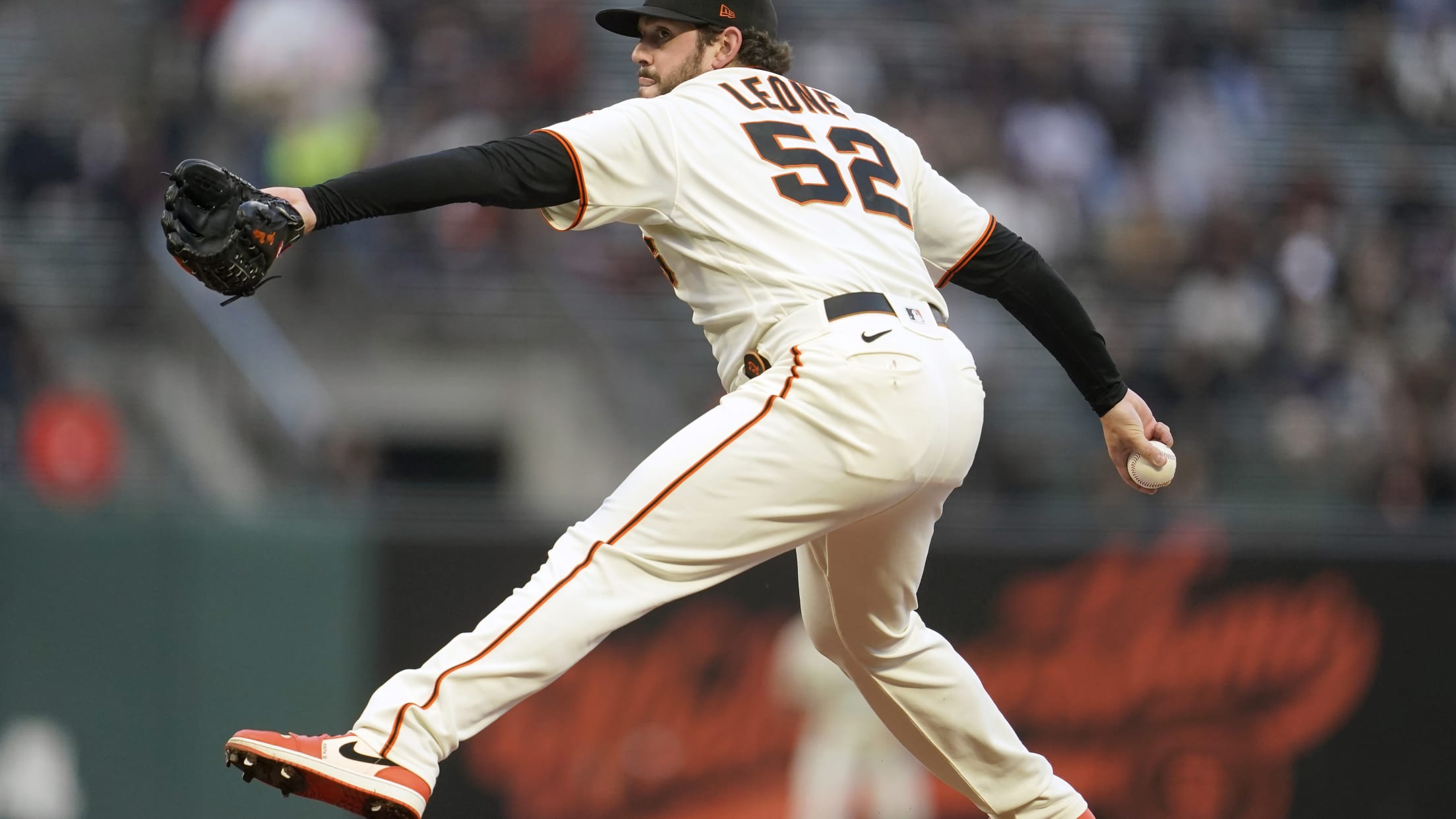 SAN FRANCISCO -- By most accounts, the Giants' bullpen has been one of the best units in baseball. Giants relievers entered Wednesday with a 3.01 ERA, the best in the Majors, and have played a pivotal role in helping the club withstand injuries to Alex Wood and Johnny Cueto. Down
Free MiLB.TV for all: 10 series to watch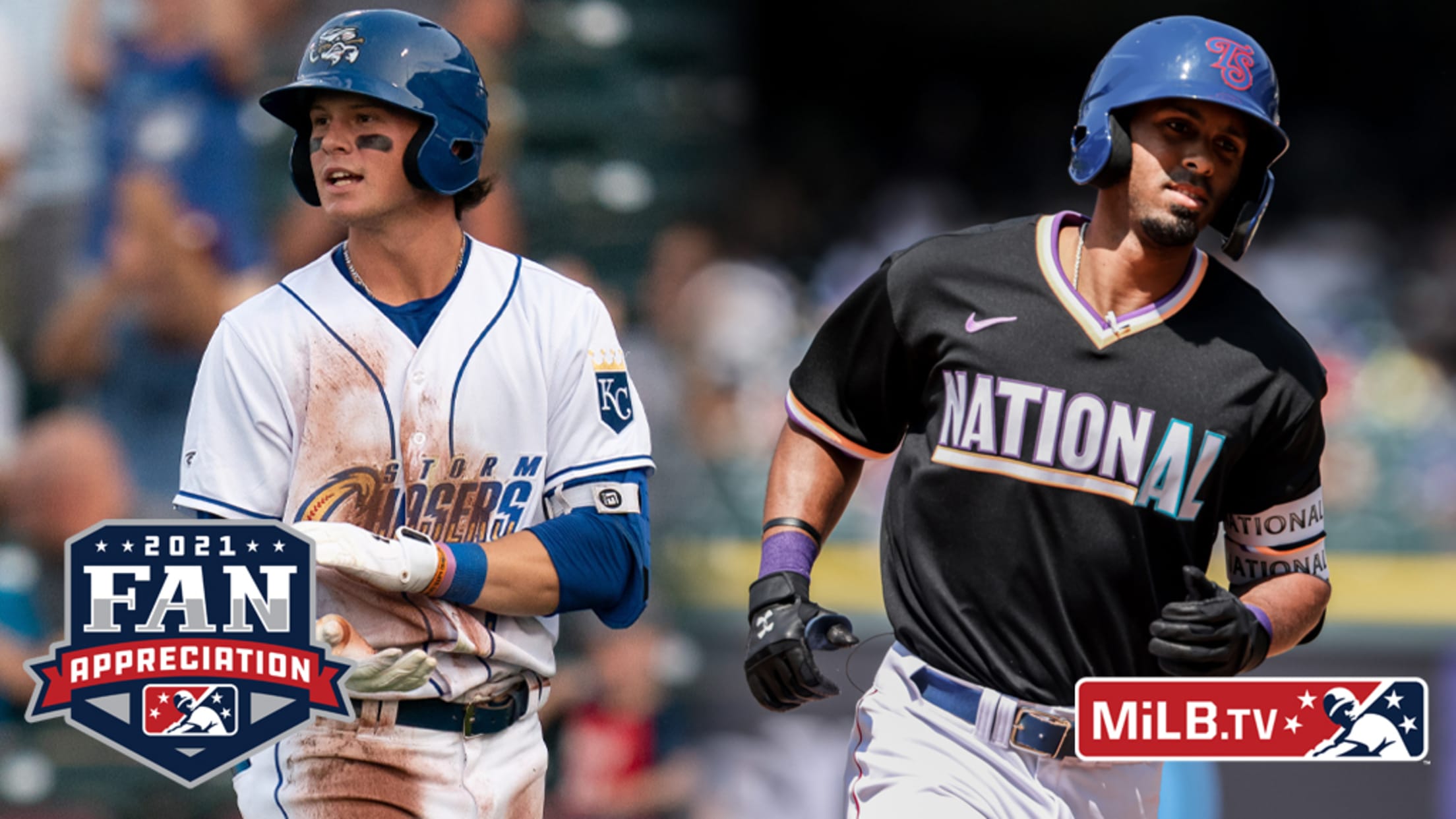 It's been a long and enjoyable return to play. Minor League fans deserve one final treat. MiLB.TV will be free for the rest of the 2021 regular season and playoffs as part of Fan Appreciation, beginning Tuesday. Now, anyone can watch the game's top prospects make one final push for
Classic Giants card: 'Baby Bull' in '59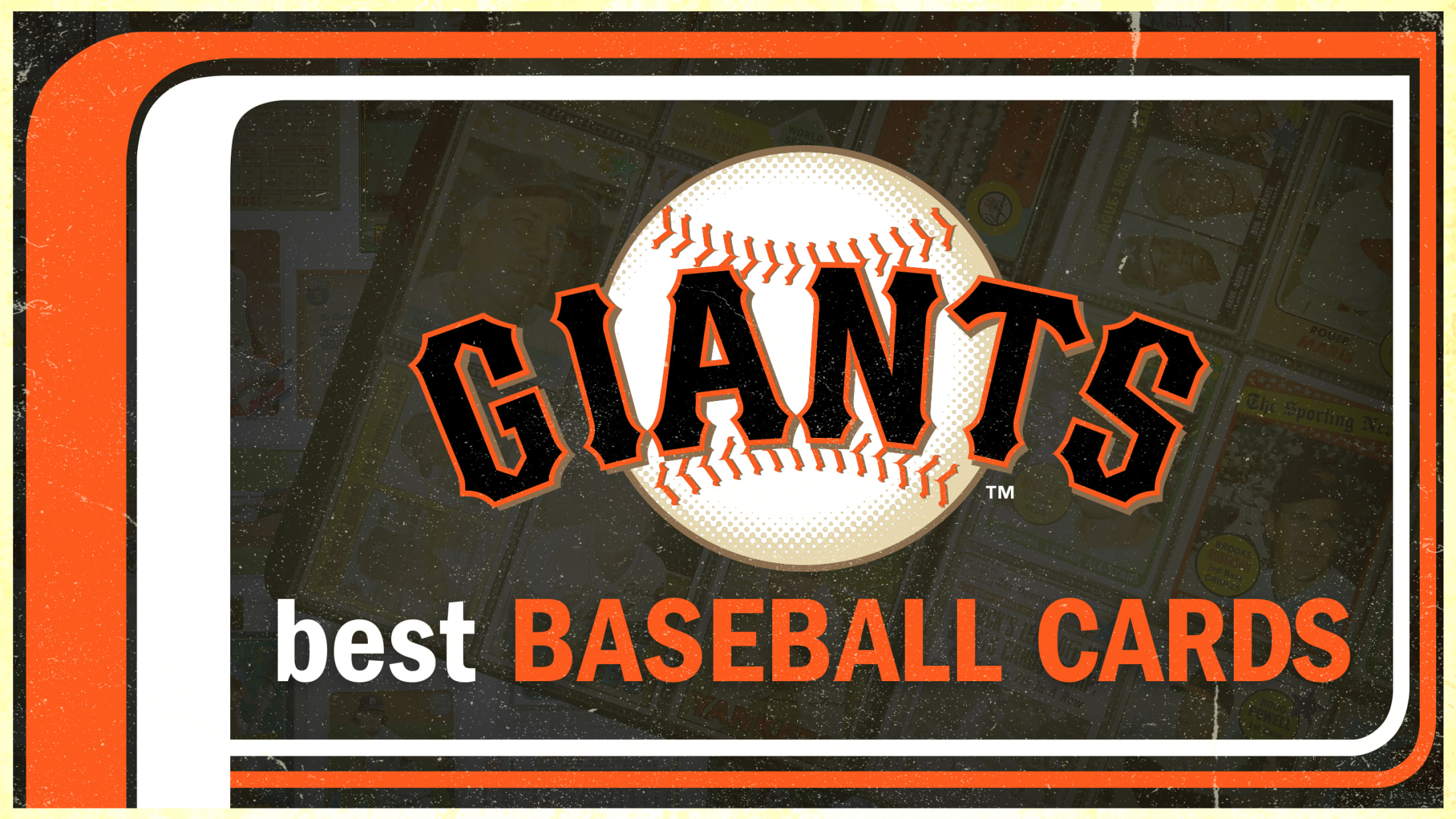 As part of the celebration of the 70th anniversary of Topps baseball cards, we've asked fans (as well as our staff) to submit their all-time favorite baseball cards, and we've broken them down by team. We'll be revealing submissions regularly throughout the season, ranging from the famous to the weird,
With 'healthy urgency,' SF wins 9th straight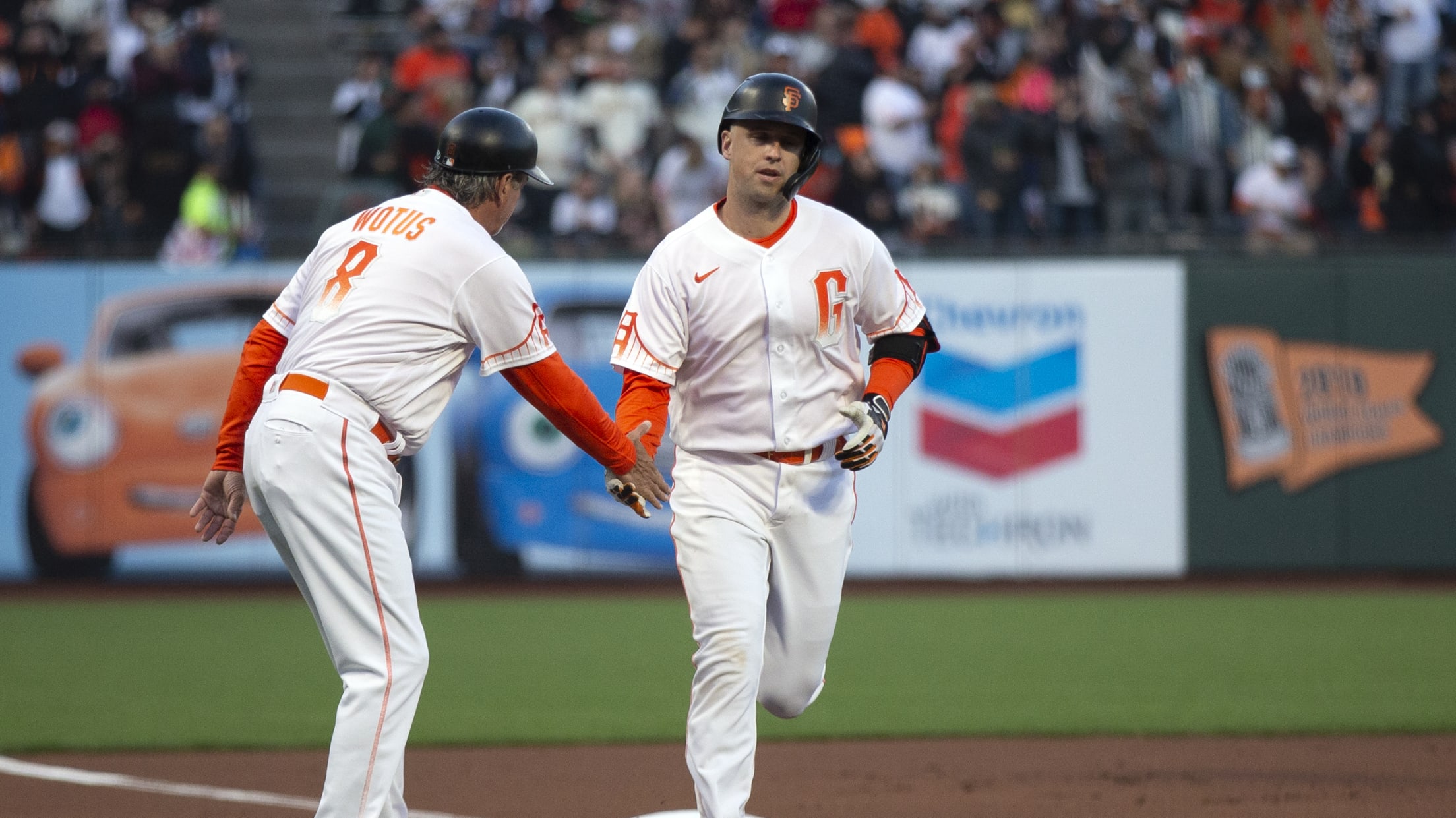 SAN FRANCISCO -- The Giants popped champagne and basked in beer showers after becoming the first Major League team to clinch a playoff berth, but there was no hangover on Tuesday night. Anthony DeSclafani tossed 6 2/3 innings of one-run ball, and Buster Posey homered as the Giants beat the
Harrison spins gem for San Jose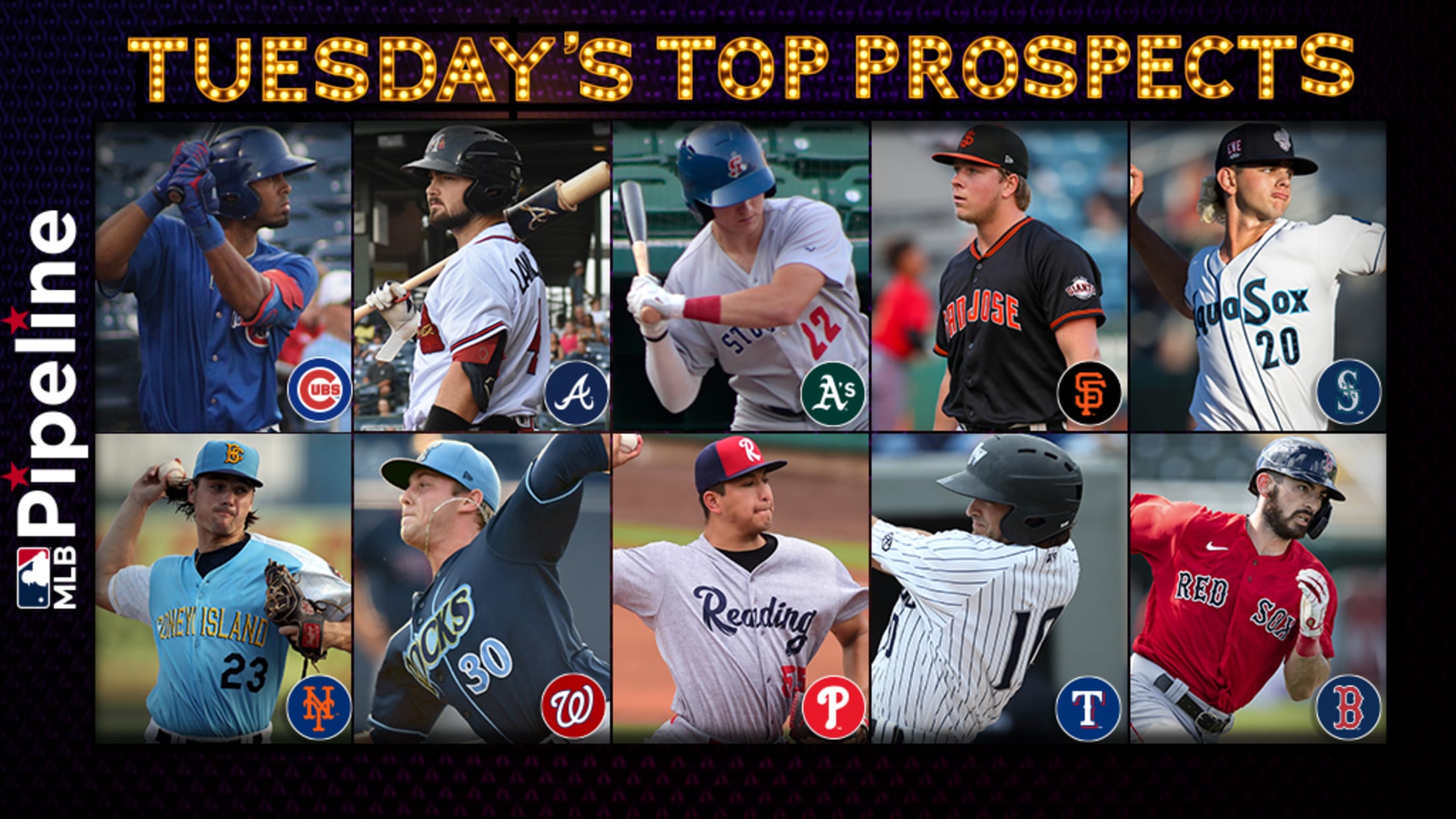 Here's a look at Tuesday's top Minor League performers from each team's Top 30 Prospects list:
Giants first to punch postseason ticket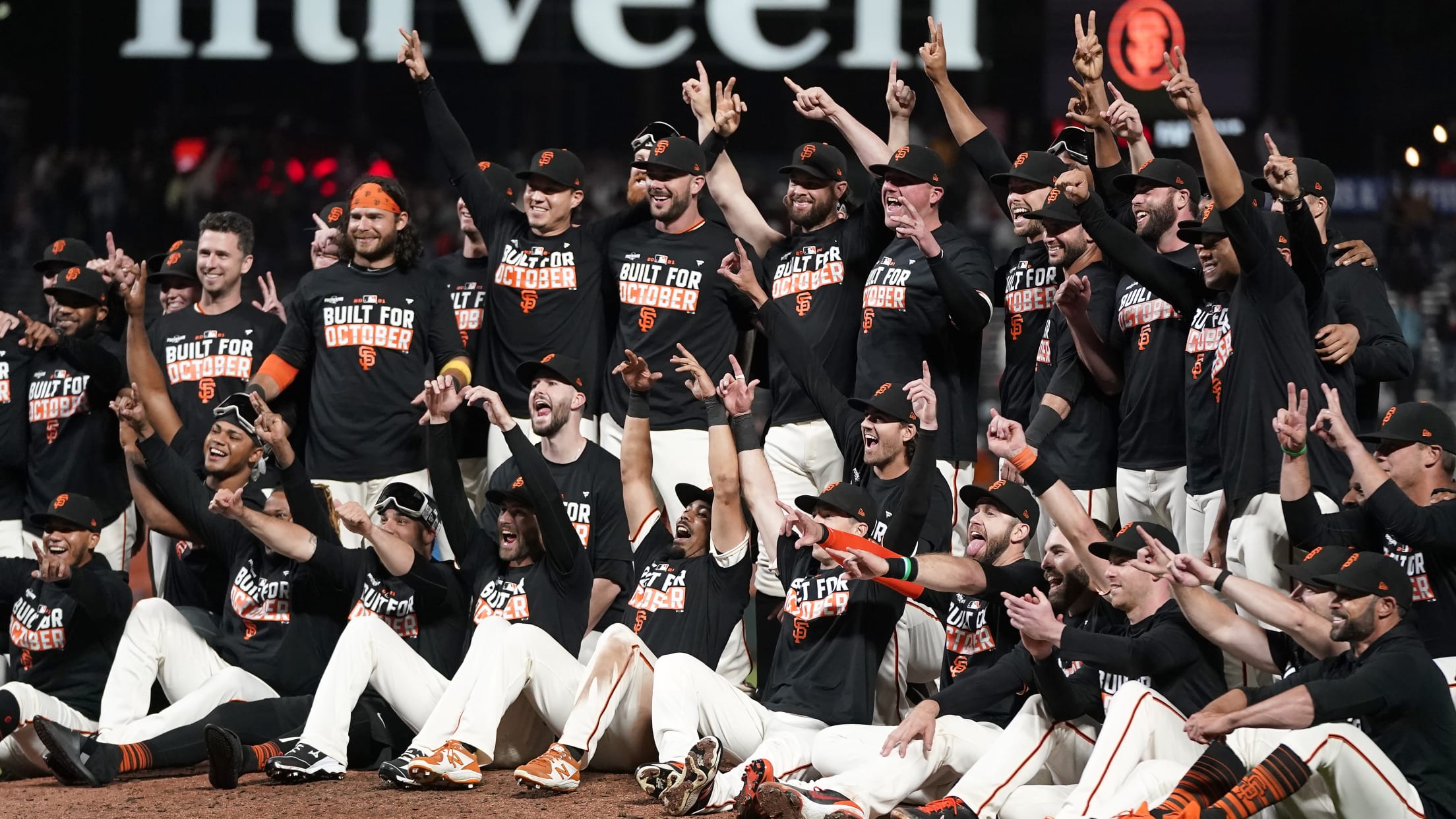 SAN FRANCISCO -- They weren't expected to be here, let alone be the first team in the Majors to clinch a playoff spot. And yet, the Giants continued their remarkable season on Monday night by reaching the first milepost on what they hope will be a long road through October.
How they got here: Deep Giants beat odds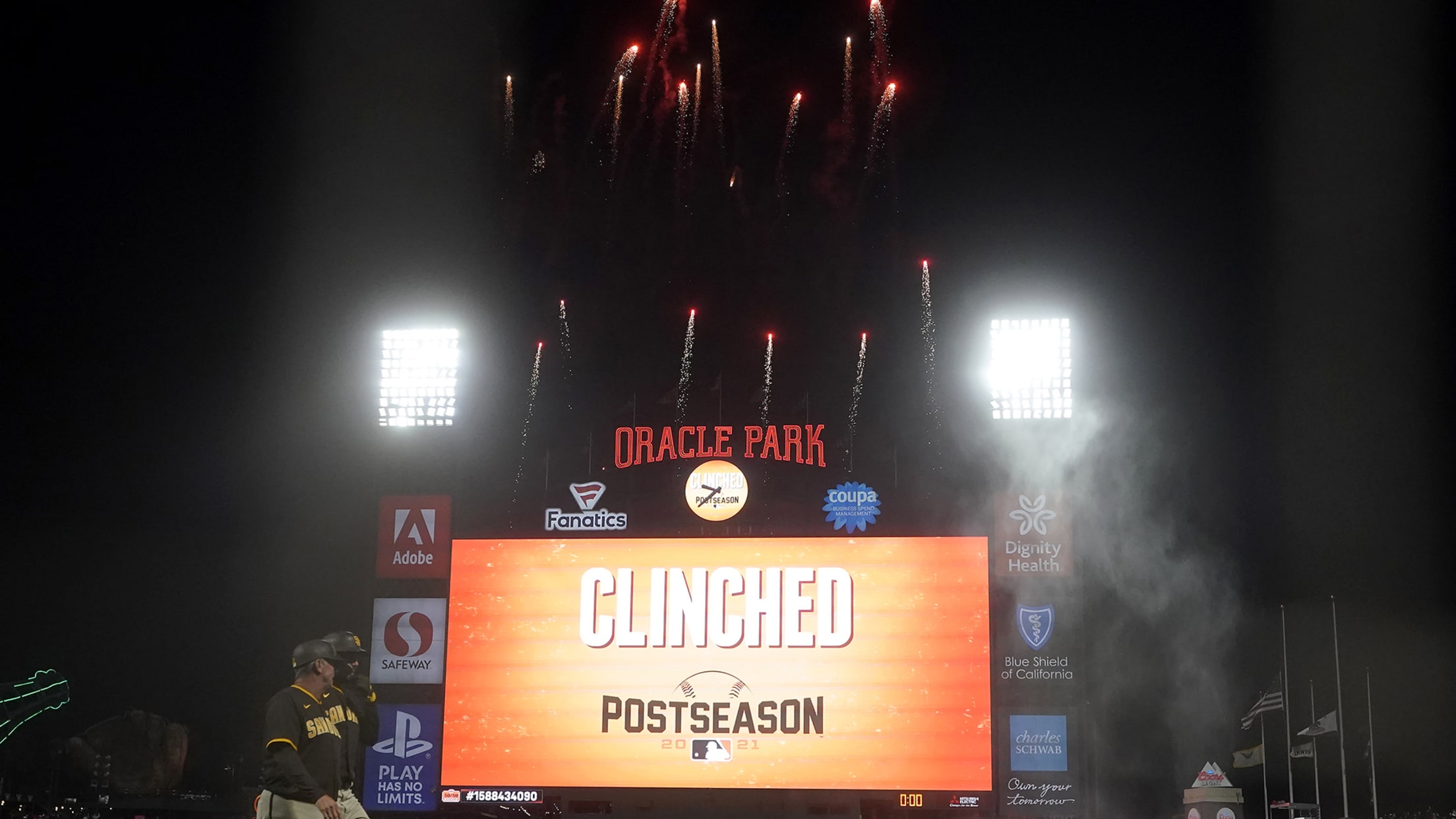 After falling one win shy of a playoff berth last year, president of baseball operations Farhan Zaidi made it clear that internal expectations would be higher for the Giants entering the 2021 season. "It's certainly going to be a goal of ours to be a playoff team next year," Zaidi
Giants DP duo wins Play of Week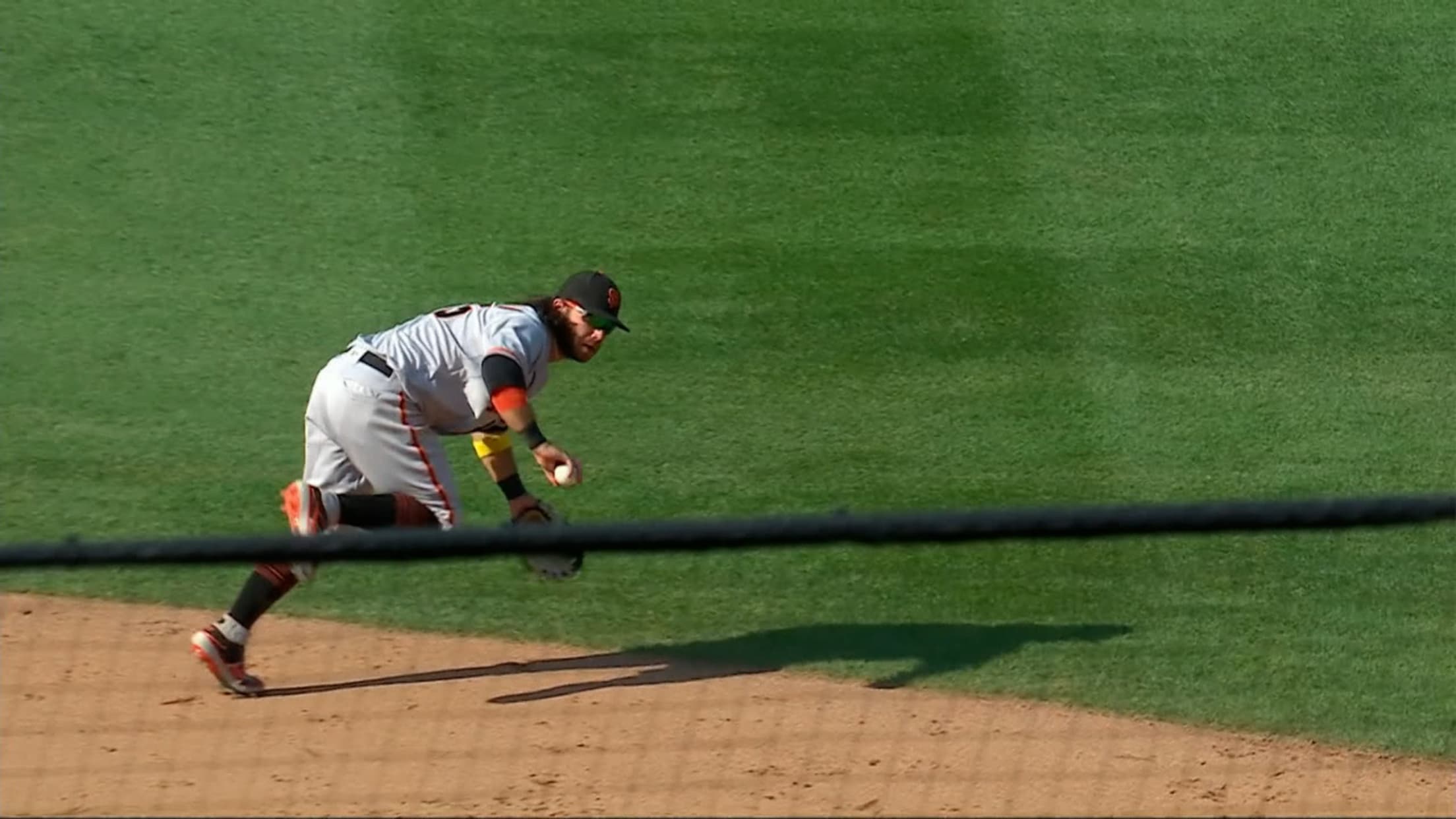 Shortstop Brandon Crawford showed why he's a three-time Gold Glove Award winner over the weekend, starting a nifty double play with Tommy La Stella that earned the duo MLB Play of the Week honors on Monday. In the seventh inning of the Giants' series-opening 6-1 win against the Cubs on
Matos makes Prospect Team of the Week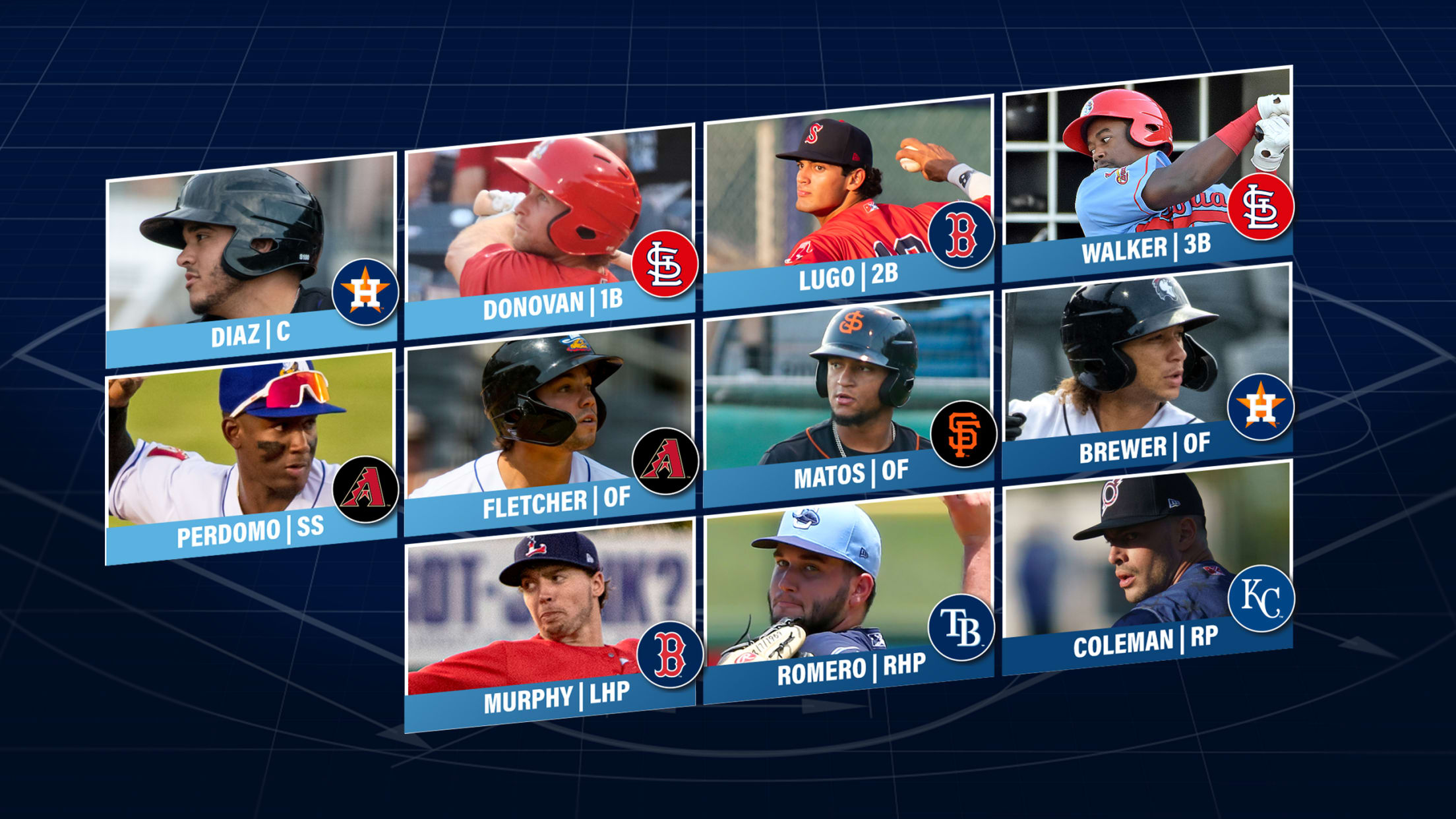 MLB Pipeline's Prospect Team of the Week honors the best performances from the previous seven days. Any Minor Leaguer currently on an organization Top 30 Prospects list in our Prospect Rankings is eligible. No player has been named to our Prospect Team of the Week more than three times so
Power Rankings: Wild playoff push on deck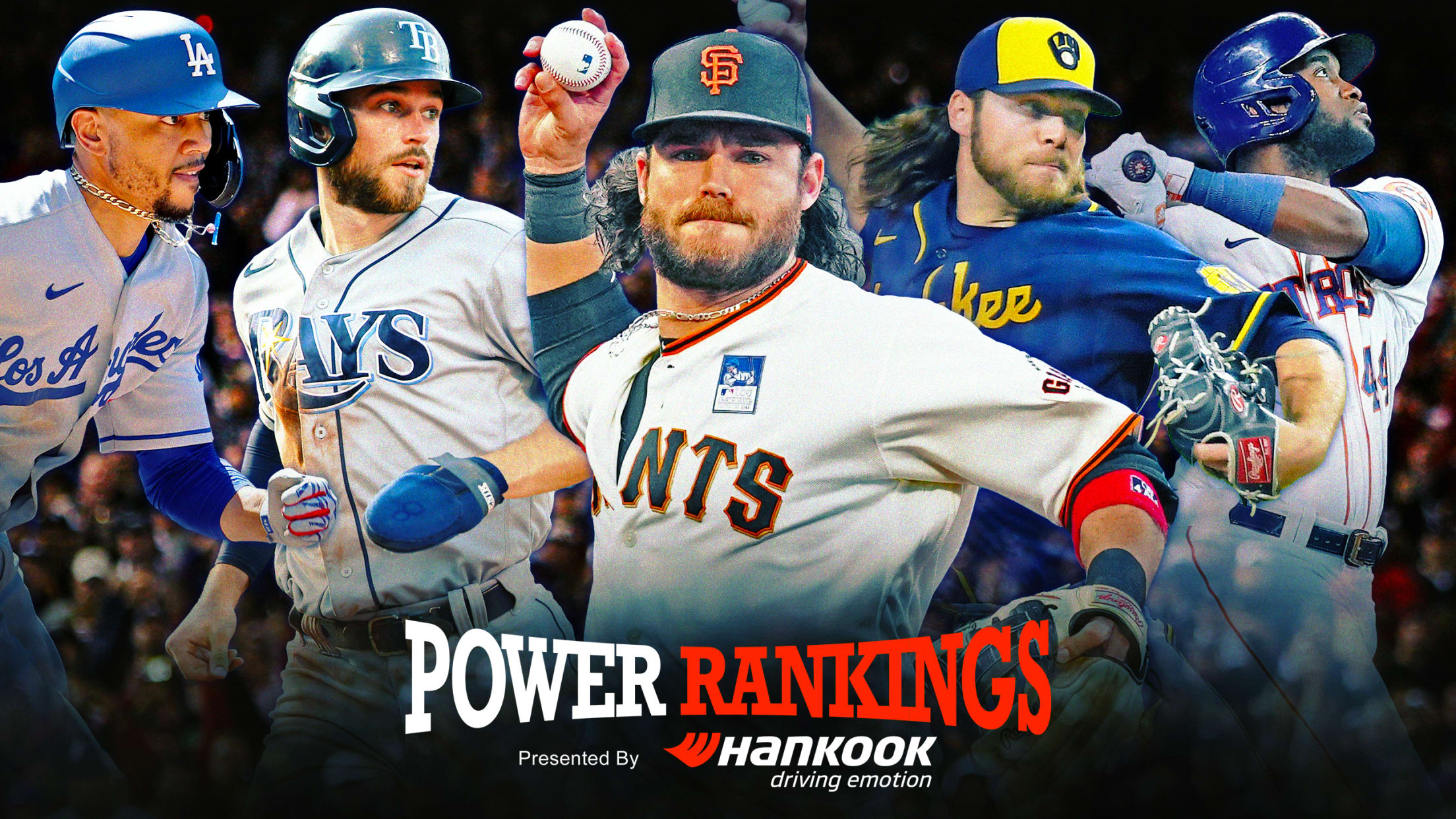 And then there were ... three? Looking at each division race plus the Wild Card chase, it looks like there are still three that are up for grabs: the NL West and both Wild Cards. In the NL, the club that doesn't win the West among the Giants and Dodgers
Clinch next for SF after sweep, 7 wins in row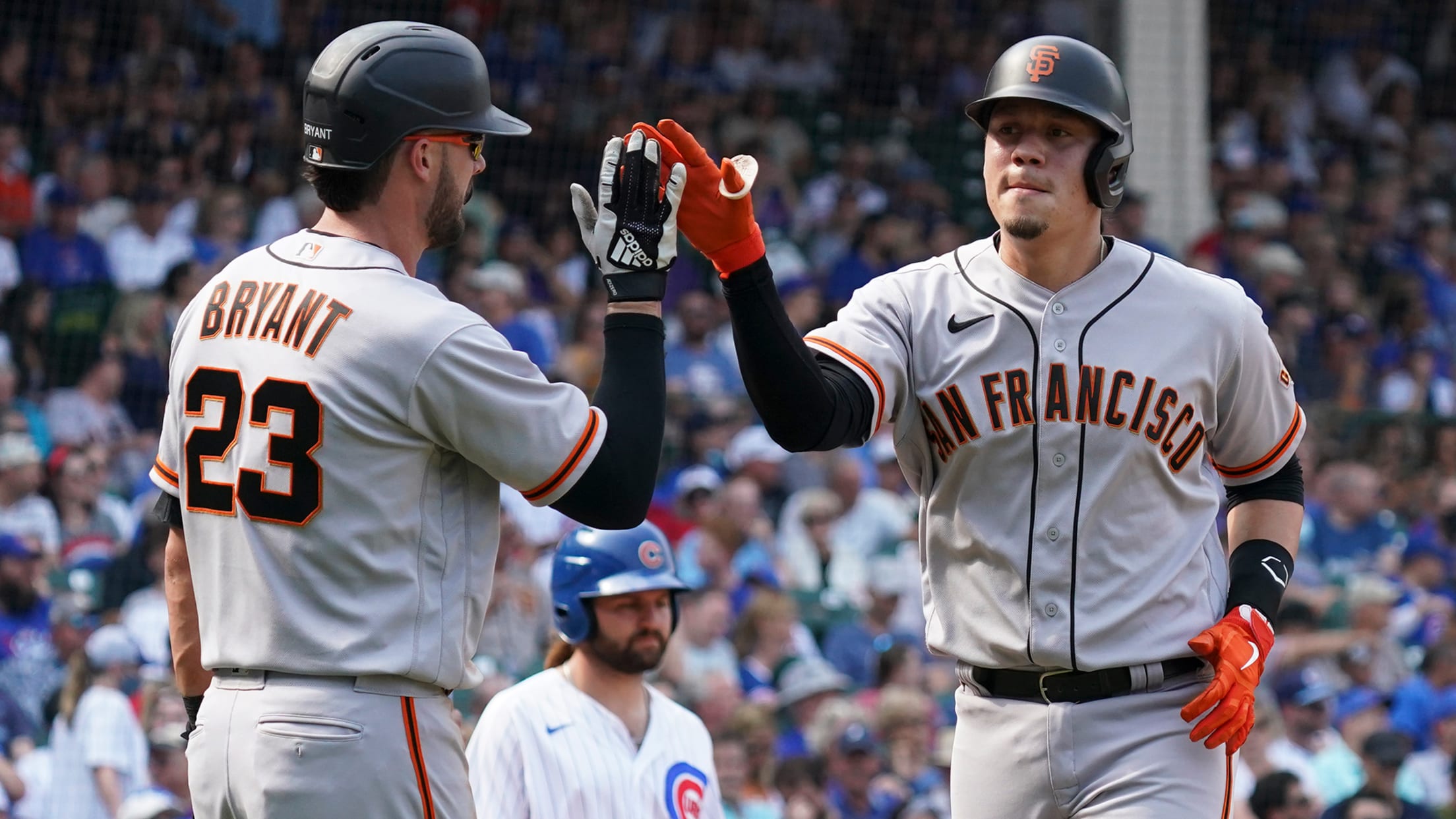 CHICAGO -- At the beginning of the Giants' series at Wrigley Field on Friday, Wilmer Flores wasn't anywhere near Chicago. By the end, he was leading them to a series sweep with a 6-5 win on Sunday afternoon. Since Flores was still on the 10-day injured list a couple days
The most overlooked player on each club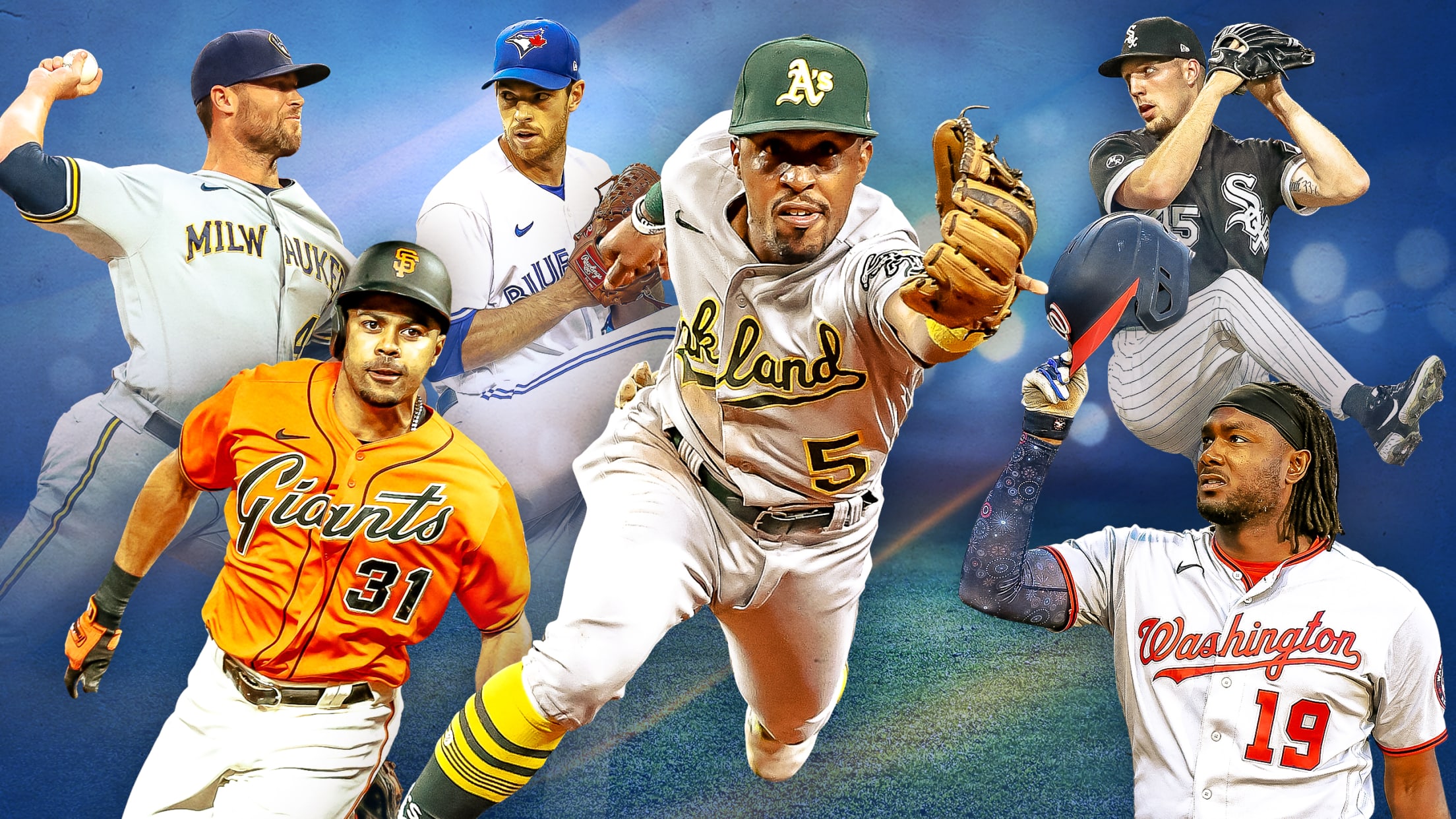 Every team, whether it's a good one or a bad one or whatever comes in between, has an unsung hero. Call them a glue guy, a secret weapon, the X-factor: He's the player who is key to everything his team is doing -- and is generally underpublicized at doing so.