Wood (1.80 ERA) gives Texas fits, rolls to 4-0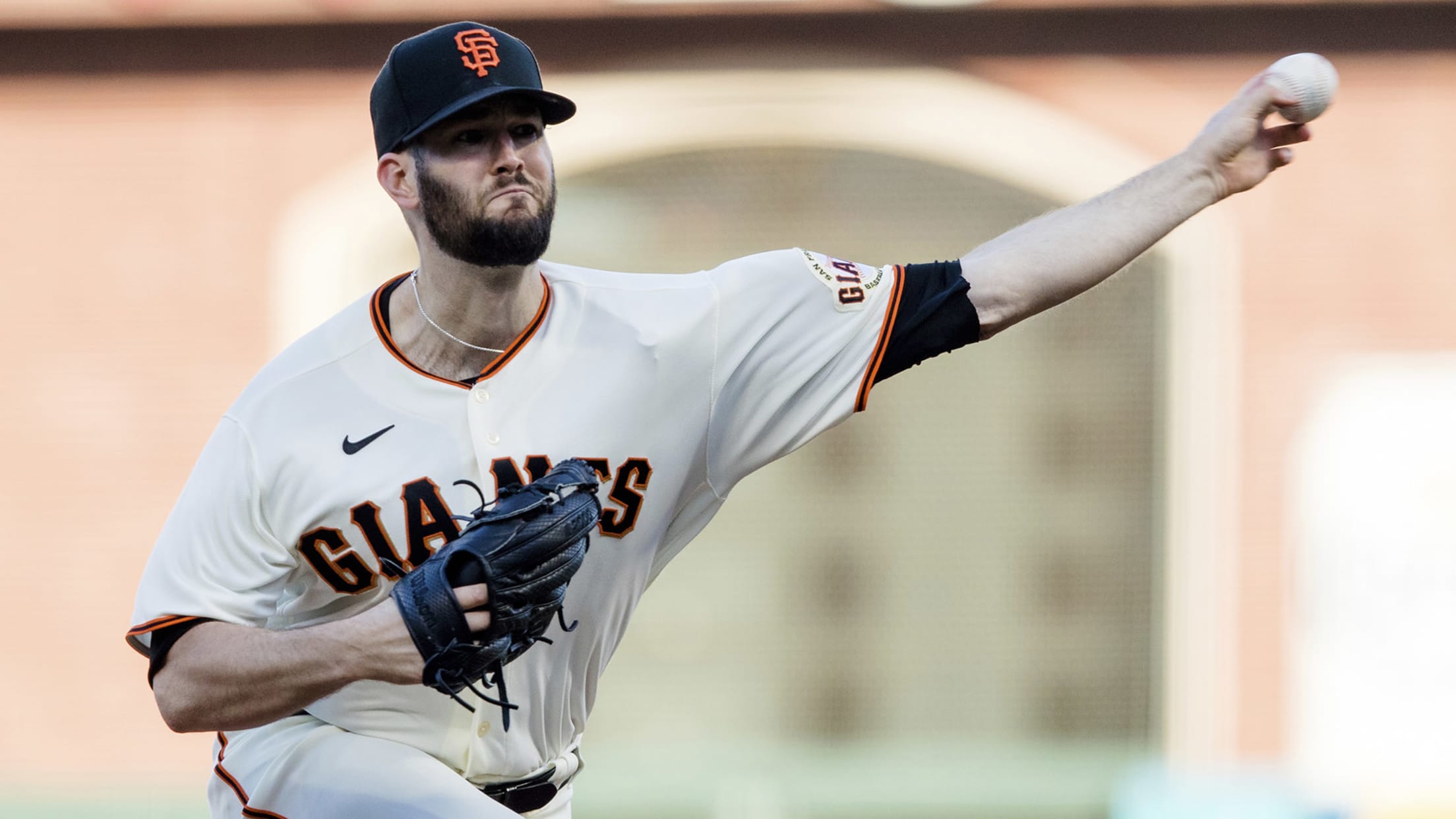 SAN FRANCISCO -- Left-hander Alex Wood has shown that he has plenty to offer out of the Giants' rotation, but one quality has stood out in particular in his first season in San Francisco. "I love Alex's pace," manager Gabe Kapler said Monday. "Three of our initiatives as a pitching
Notes: Vaccine threshold; Wisler, García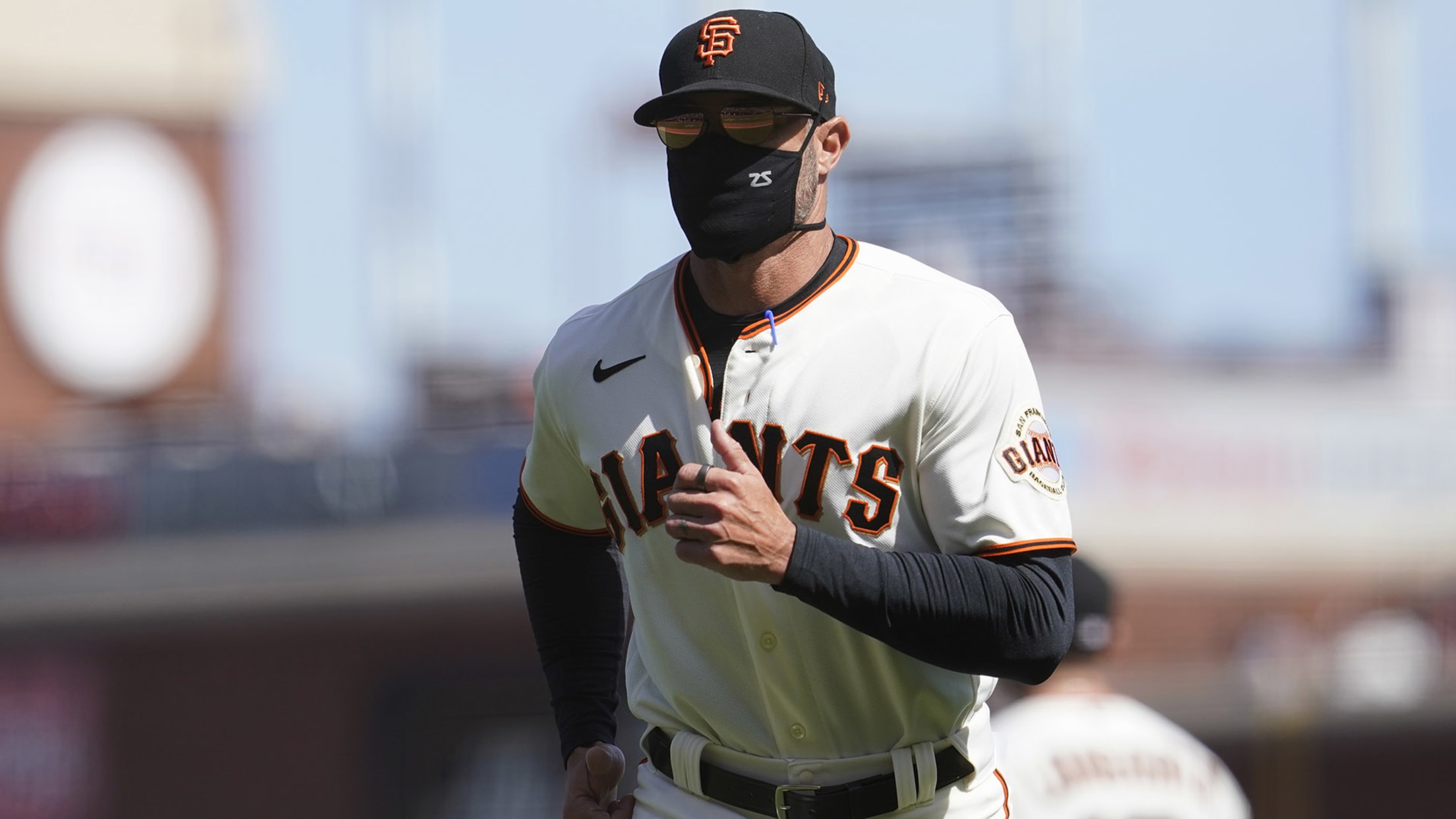 SAN FRANCISCO -- The Giants will take another step toward returning to normalcy on Thursday, when the club is scheduled to reach the 85% vaccine threshold required for loosened COVID-19 health and safety protocols. The loosened restrictions include players and staff on the Major League club as well as Triple-A
Stat of the Day: Interleague dominance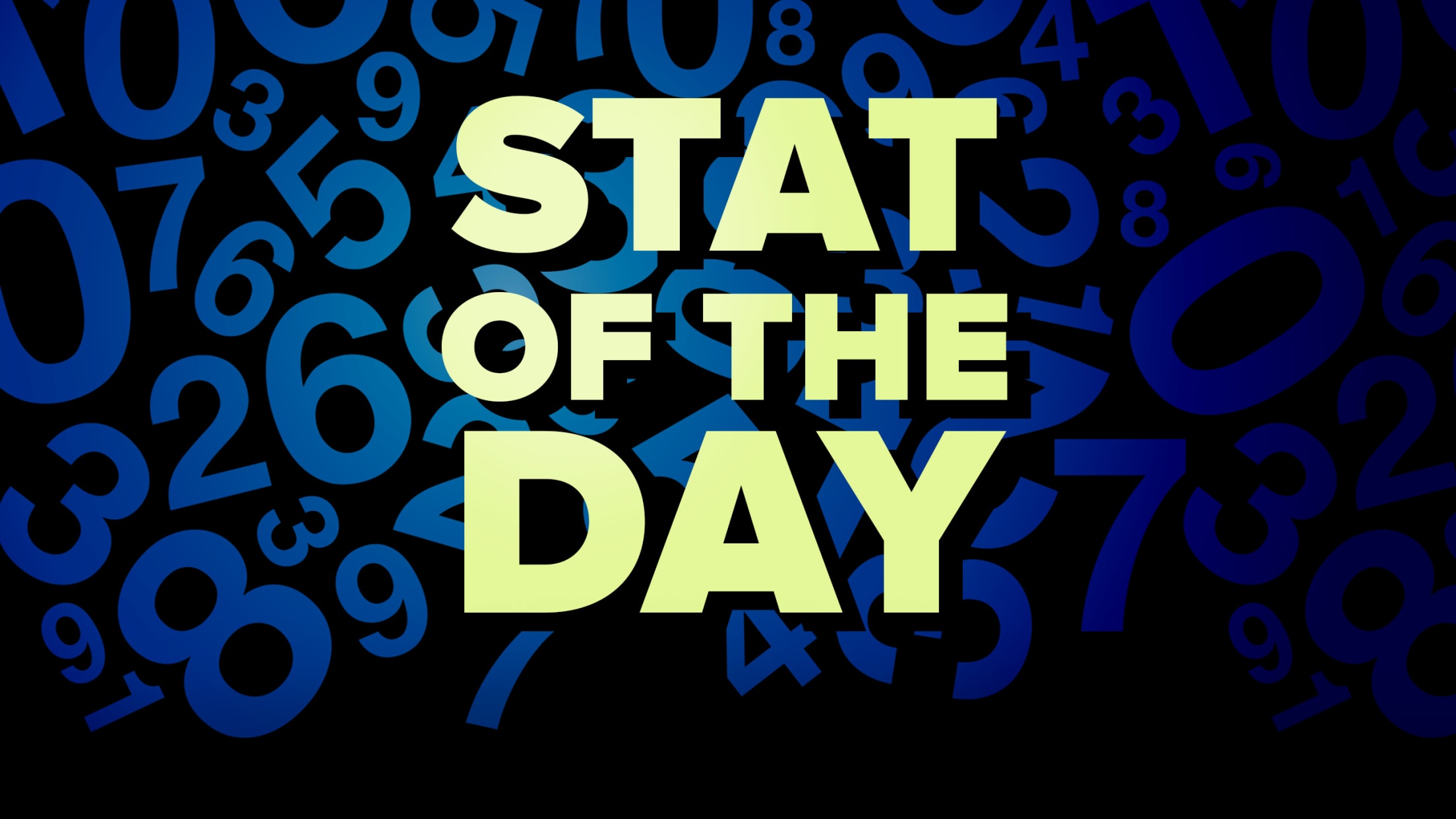 MLB.com is keeping track of a Stat of the Day for the Giants this season, highlighting a unique, interesting or fun nugget from each game.
10 under-the-radar adds paying off big in '21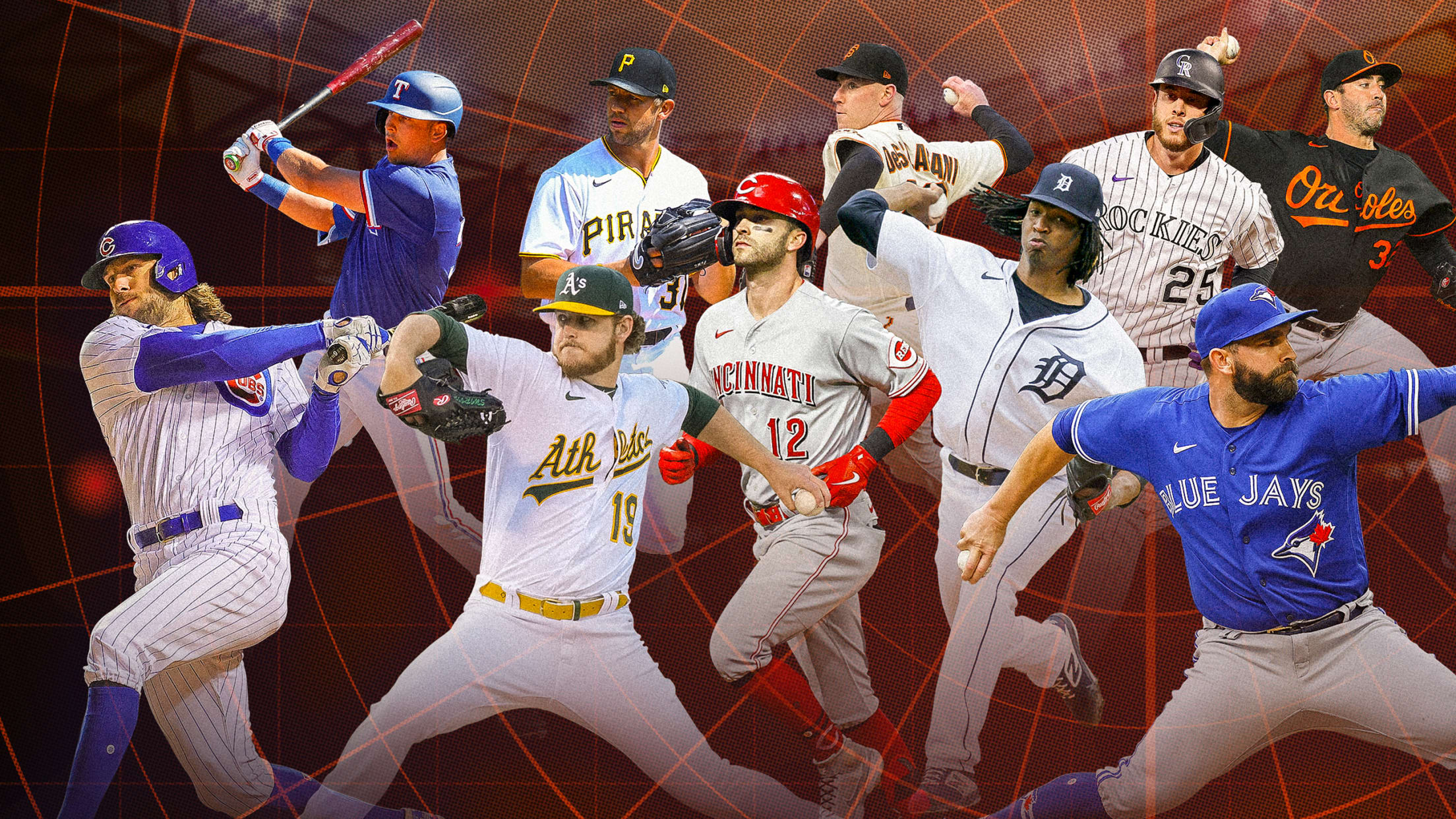 George Springer's barely played for the Blue Jays. Blake Snell's off to a snail-like start for the Padres. And the number of imaginary rats/raccoons/possums at Citi Field nearly mirrors Francisco Lindor's home run total. It's way too soon to call these offseason moves busts, and it's way too soon to
Ramos makes Prospect Team of the Week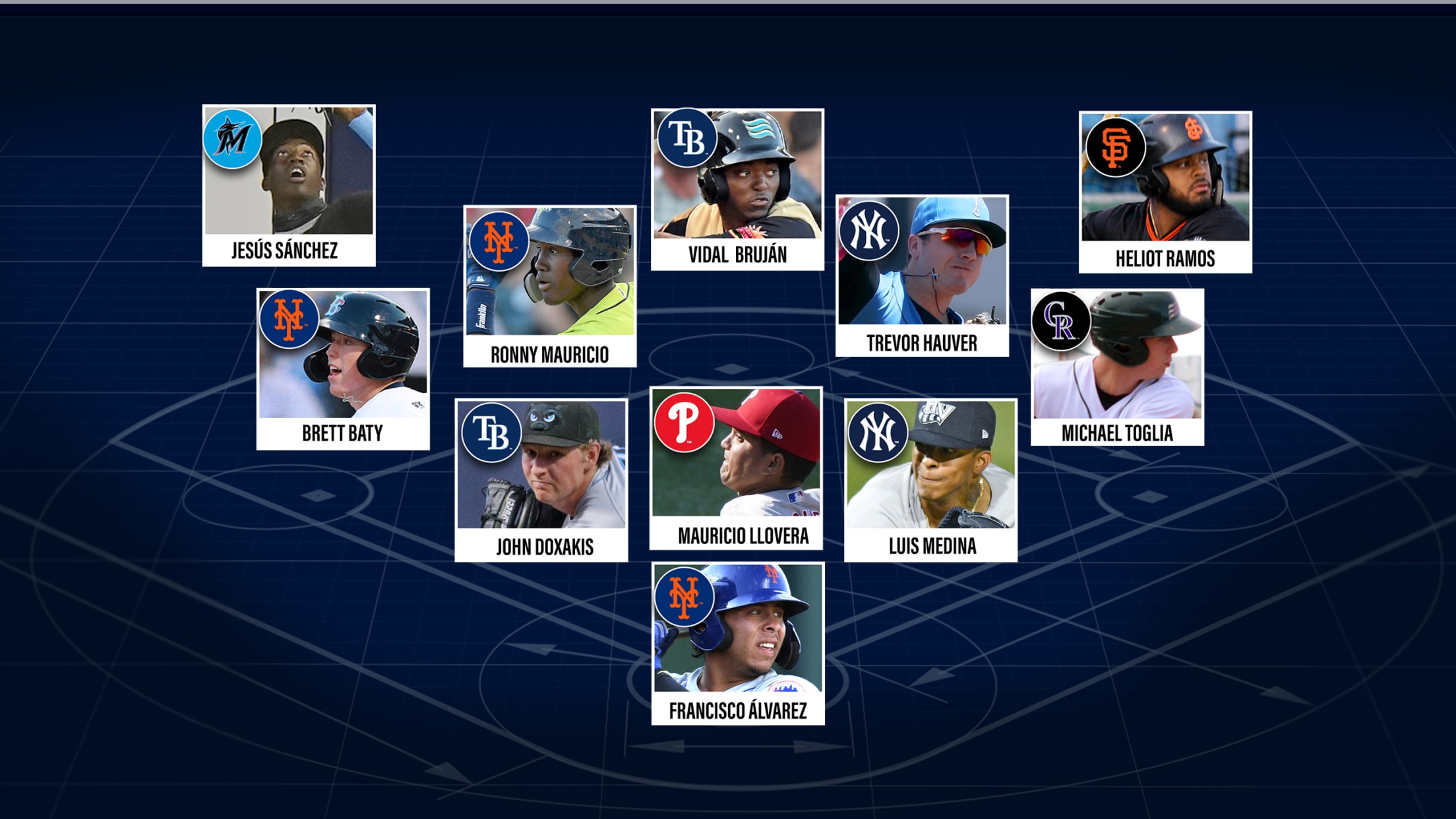 MLB Pipeline's Prospect Team of the Week honors the best performances in the Minors from the previous seven days. Any player on an organization's Top 30 Prospects list or on our Prospect Watch is eligible. The return of Minor League Baseball means the return of Prospect Team of the Week.
Draft do-over: Redrafting the 2011 class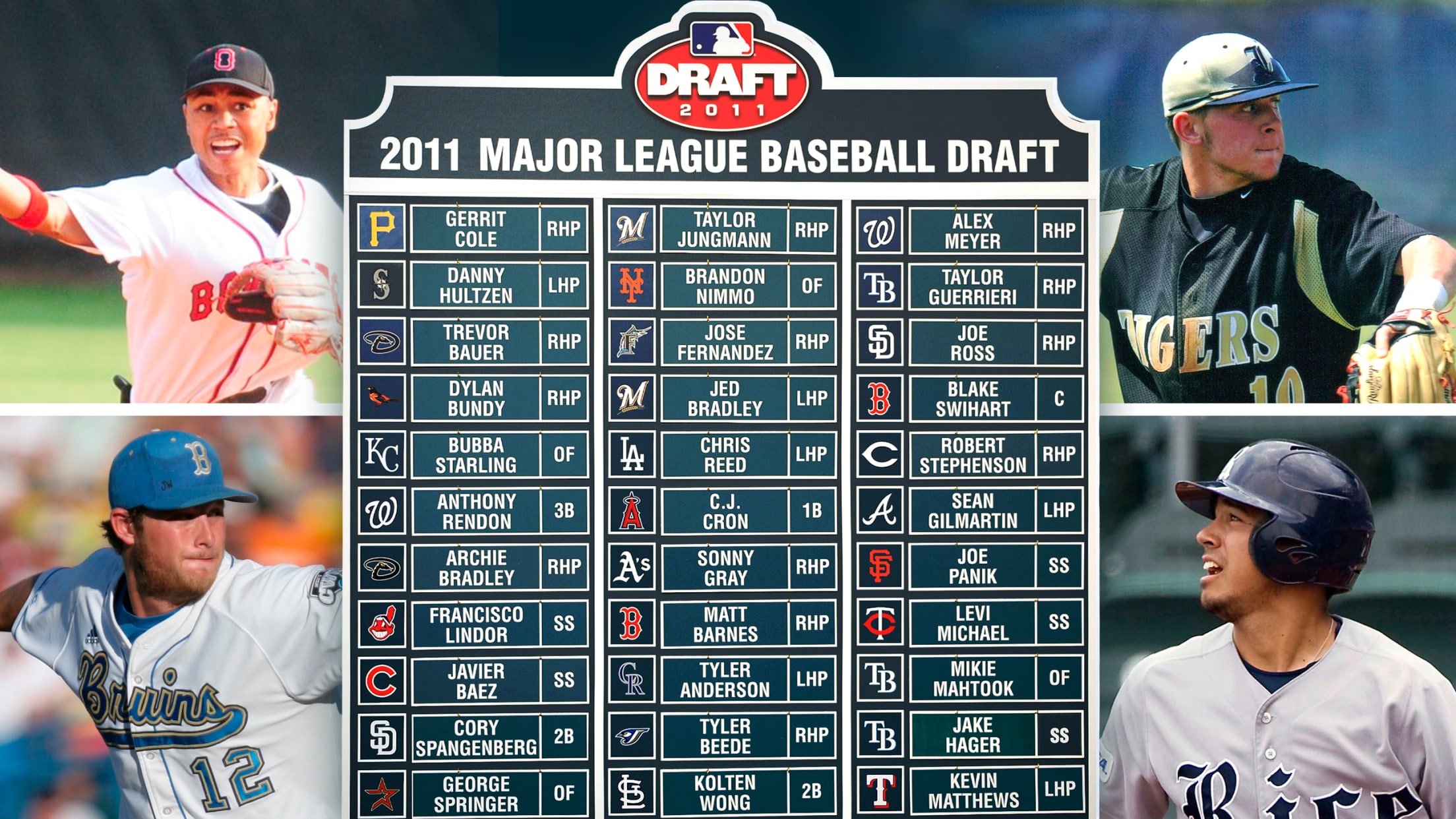 Scouts can sense when a Draft might be special, and they had that inkling about the 2011 crop early on. They viewed it as the best class since 2005, which sent 26 of its 30 first-rounders to the big leagues and featured stars such as Ryan Braun, Andrew McCutchen and
The new No. 1 atop the Power Rankings is ...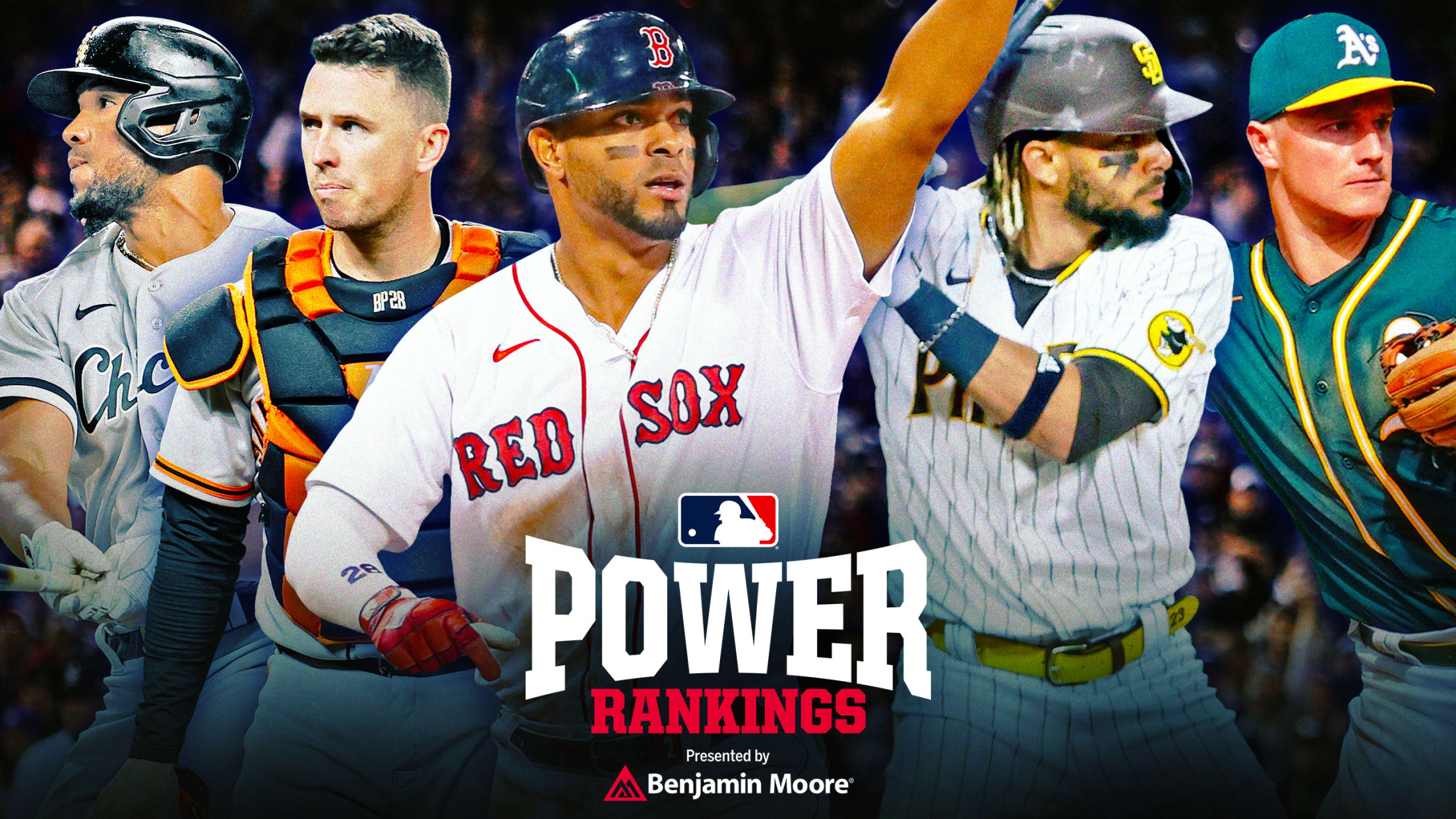 Our Power Rankings voting panel has had a wide variety of opinions so far, and it's rare when all of us have one definitive view on where a team should rank. For the most part, until recently, the only thing we all agreed on was that the Dodgers were the
Cueto struggles to shake off rust in return
Veteran righty feels healthy, calls rough outing 'part of the game'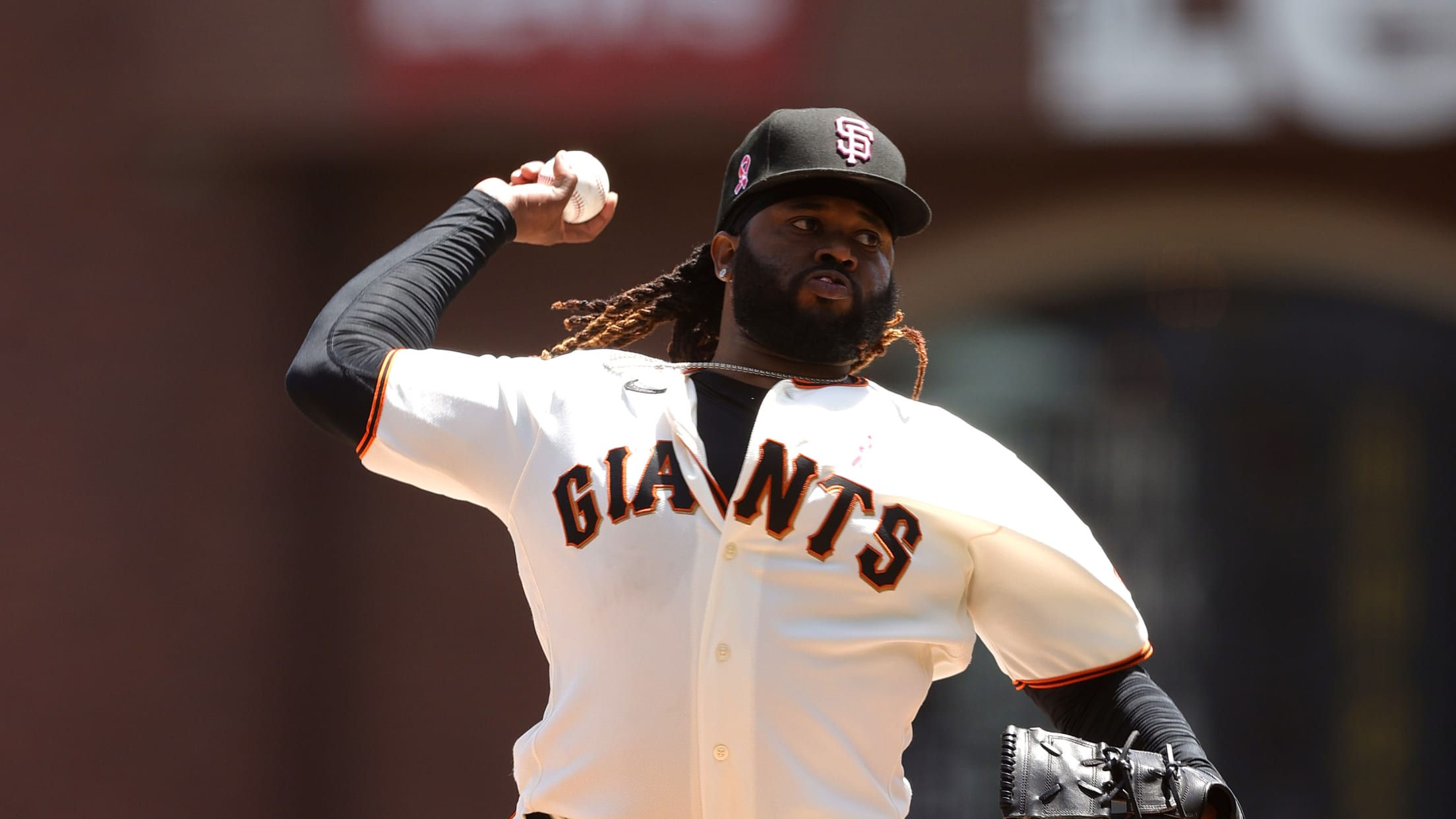 Like many of the Giants' veteran players, Johnny Cueto opened the 2021 season looking like his vintage self, logging a 1.80 ERA over his first three starts before landing on the injured list with a Grade 1 lat strain. After missing nearly a month, Cueto rejoined the Giants' rotation on
Sportswriter McCauley also a star mom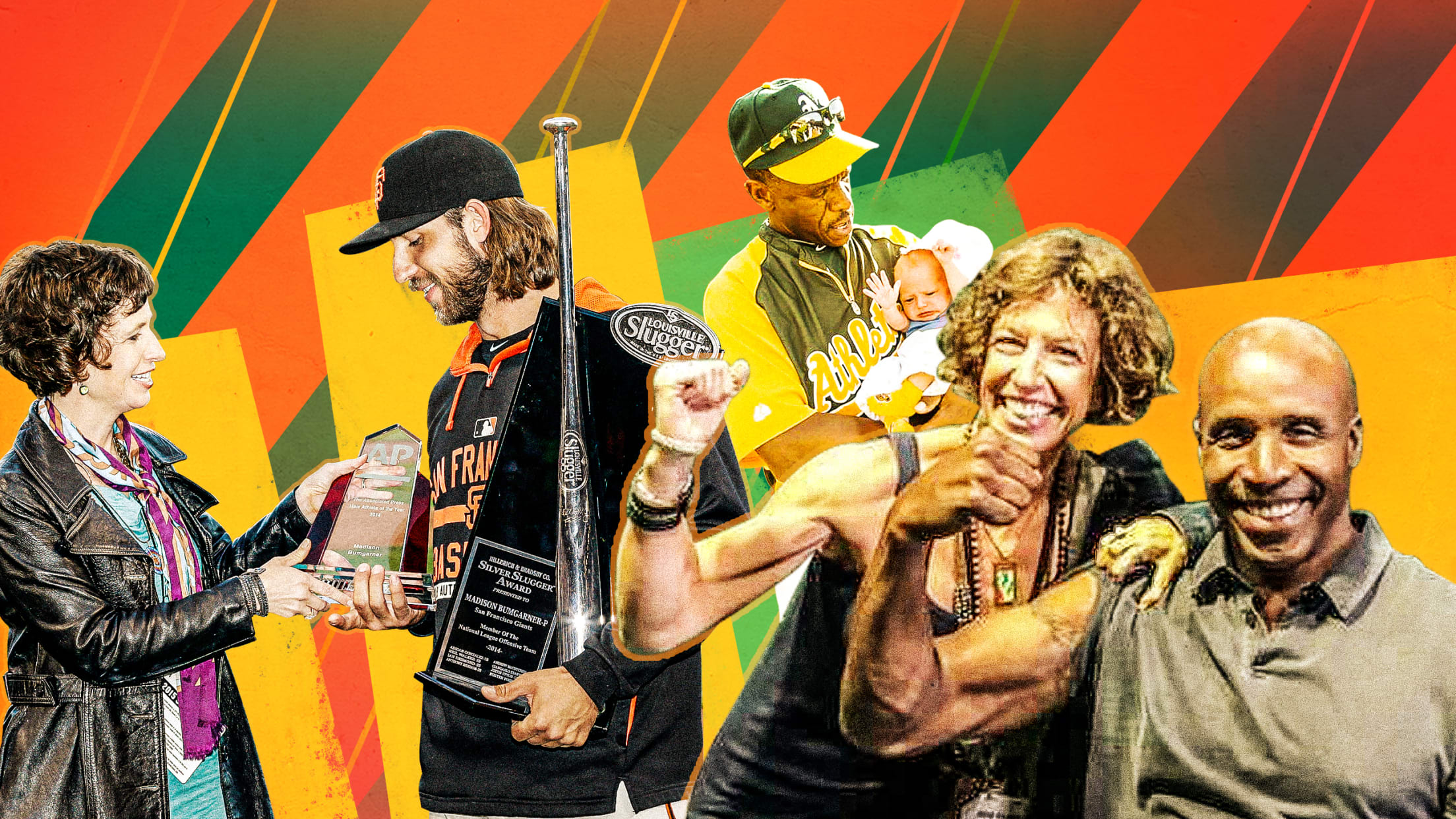 When working in sports, there's a lot that is unpredictable. A game can run into an unexpected delay, a player can get injured, or, in the case of Associated Press sportswriter Janie McCauley, you can go into labor nearly two hours after first pitch. McCauley was originally scheduled to cover
Giants Vault: Bonds' head-over-heels catch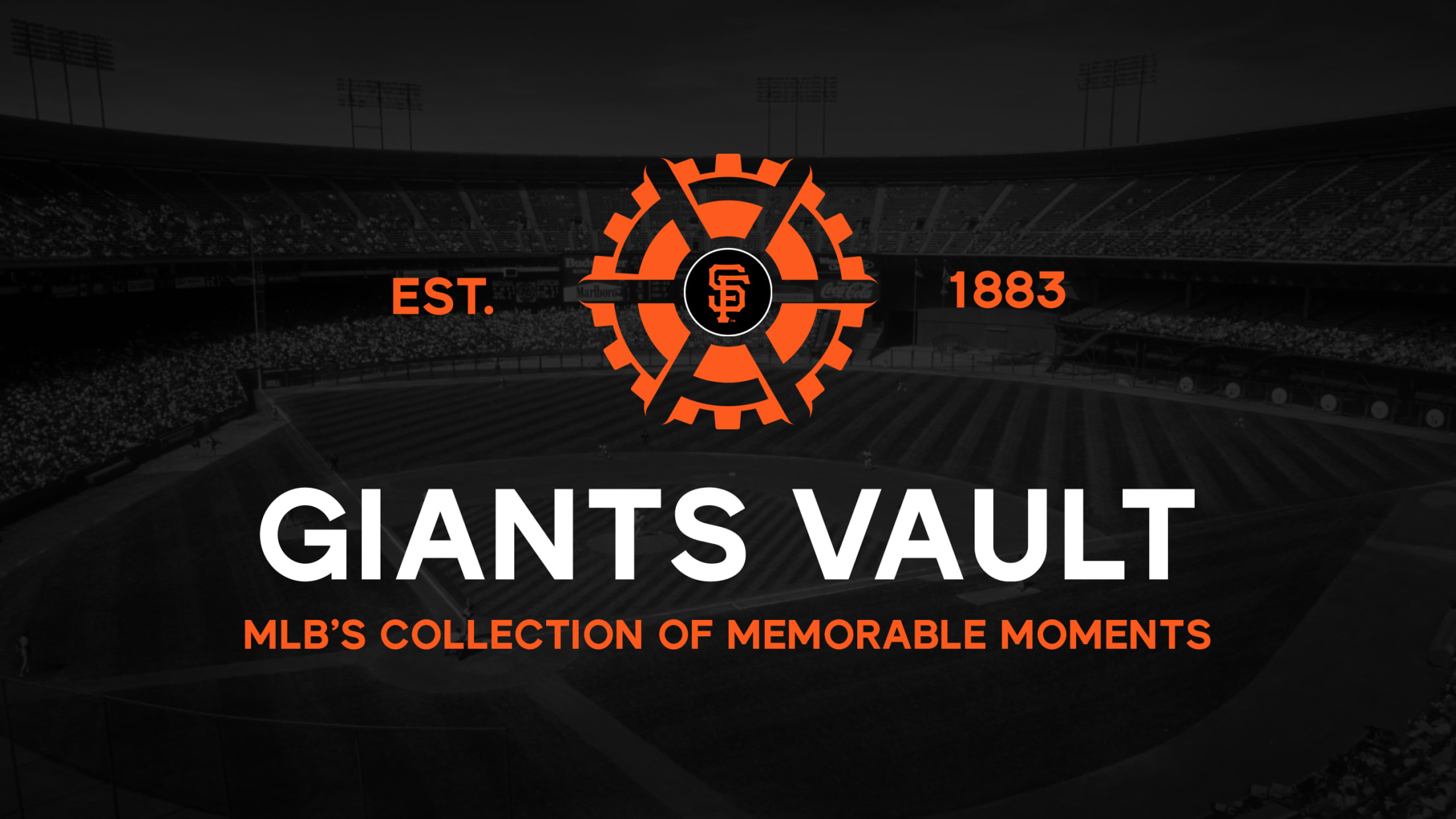 MLB.com is digging back into its massive video vault to uncover classic plays that you have loved, forgotten about or, perhaps, are discovering for the very first time. Watch these moments and many, many more on the MLB Vault YouTube page.
Vosler optioned to clear spot for Cueto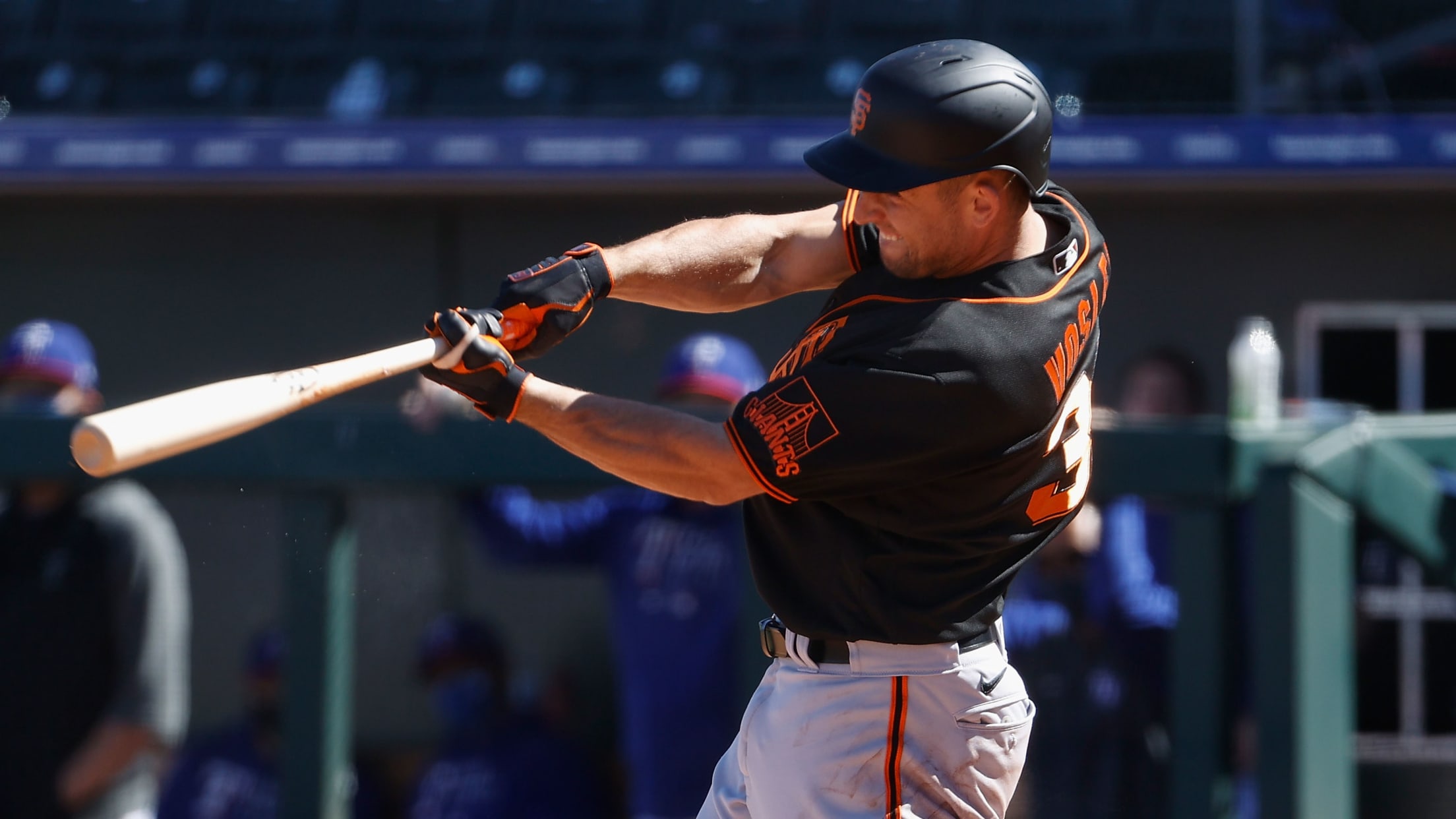 The Giants optioned infielder Jason Vosler to Triple-A Sacramento to clear a spot on the 26-man roster for right-hander Johnny Cueto, who returned from the injured list to start against the Padres on Sunday at Oracle Park. Vosler, 27, has appeared in eight games for the Giants since making his
Brandons power SF over SD in 20th win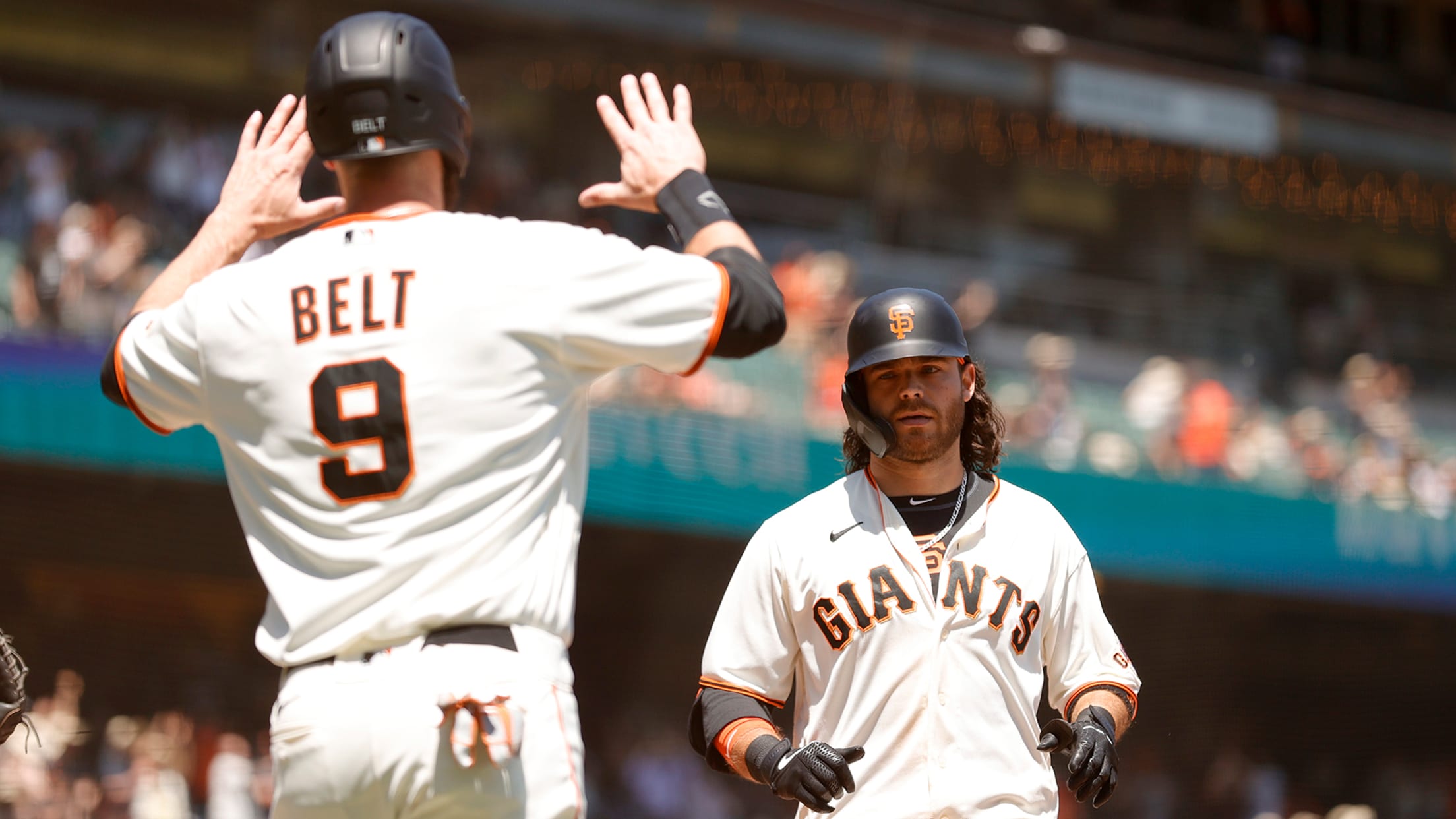 SAN FRANCISCO -- It was a good day for the Brandons. Brandon Crawford and Brandon Belt each hit his seventh home run of the year to propel the Giants to a 7-1 win over the Padres, securing a series victory on Saturday afternoon at Oracle Park. Crawford put the Giants
Slater, Yaz revive Mustache May tradition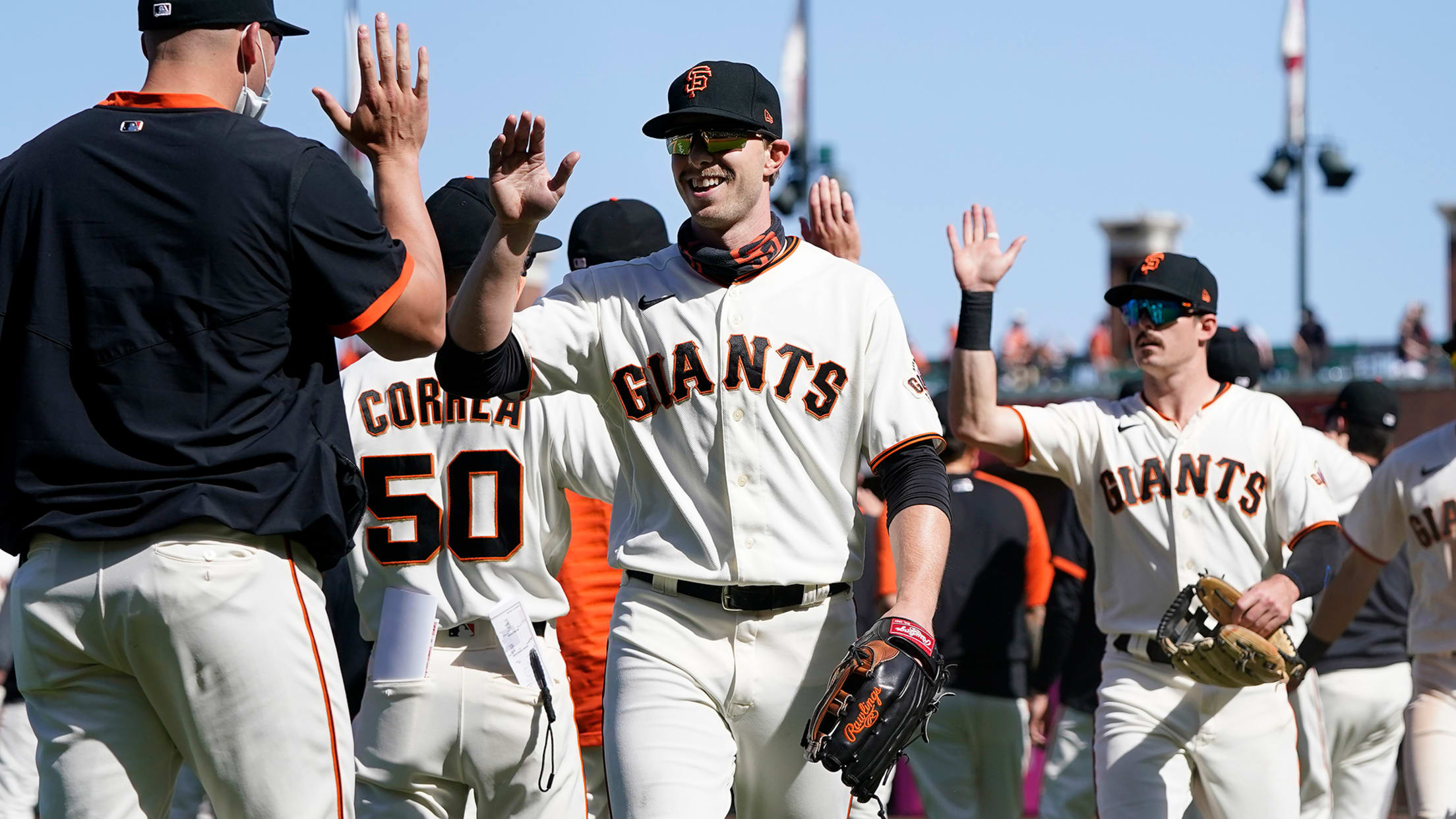 SAN FRANCISCO -- The tradition began a couple of years ago at Triple-A Sacramento, when former Giants farmhand Zach Green decided to grow a mustache for the month of May. As Austin Slater tells it, Green subsequently "went absolutely bananas" at the plate, inspiring several of his River Cats teammates
Posey 'on a whole other level' leading SF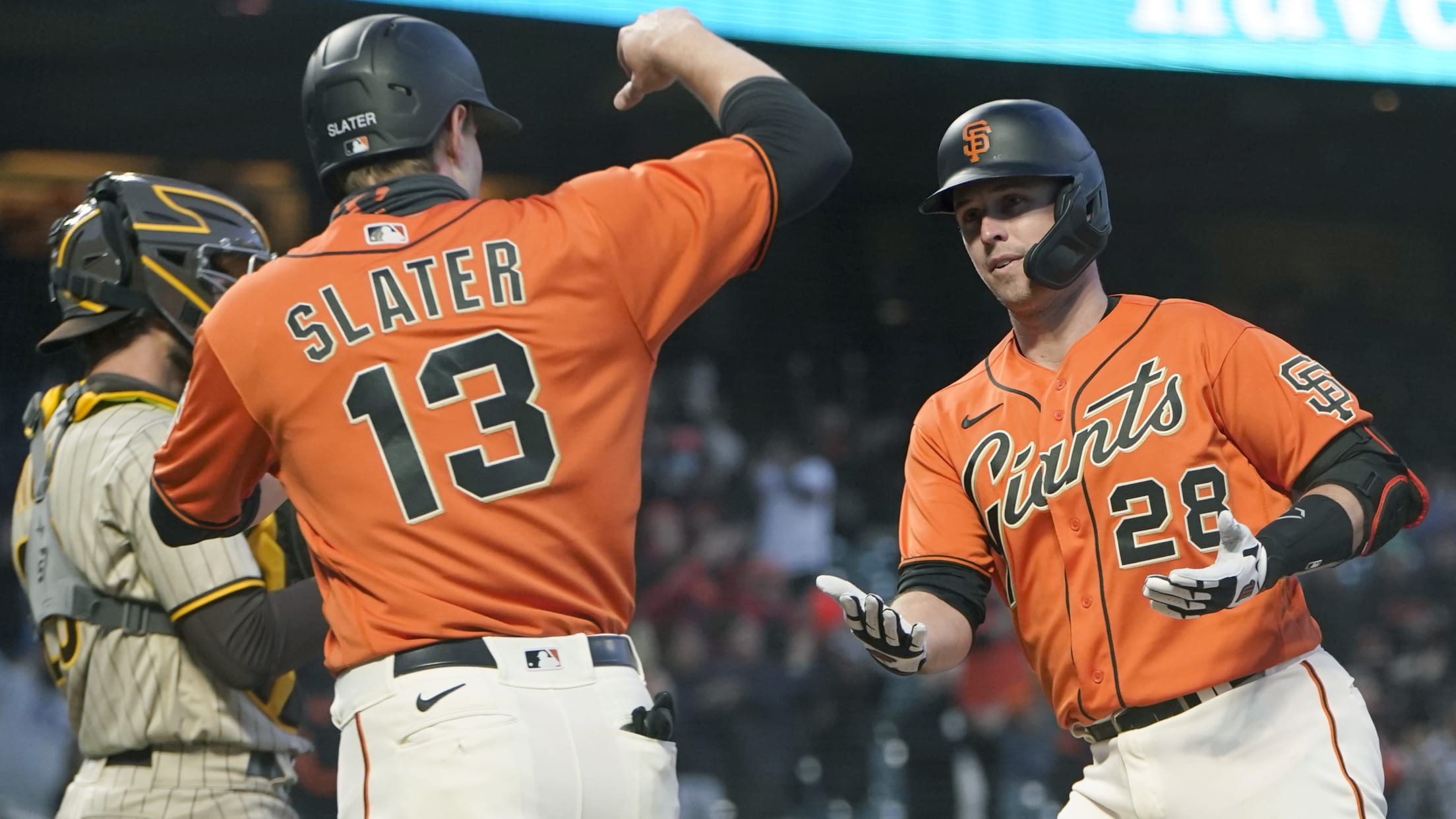 SAN FRANCISCO -- Earlier this week, Brandon Belt was asked what stood out to him most about Buster Posey's resurgent campaign with the Giants this year. "Early in his career, he definitely was able to drive the ball the other way a lot," Belt said. "He's doing that right now,
Giants celebrate Mays' 90th at Oracle Park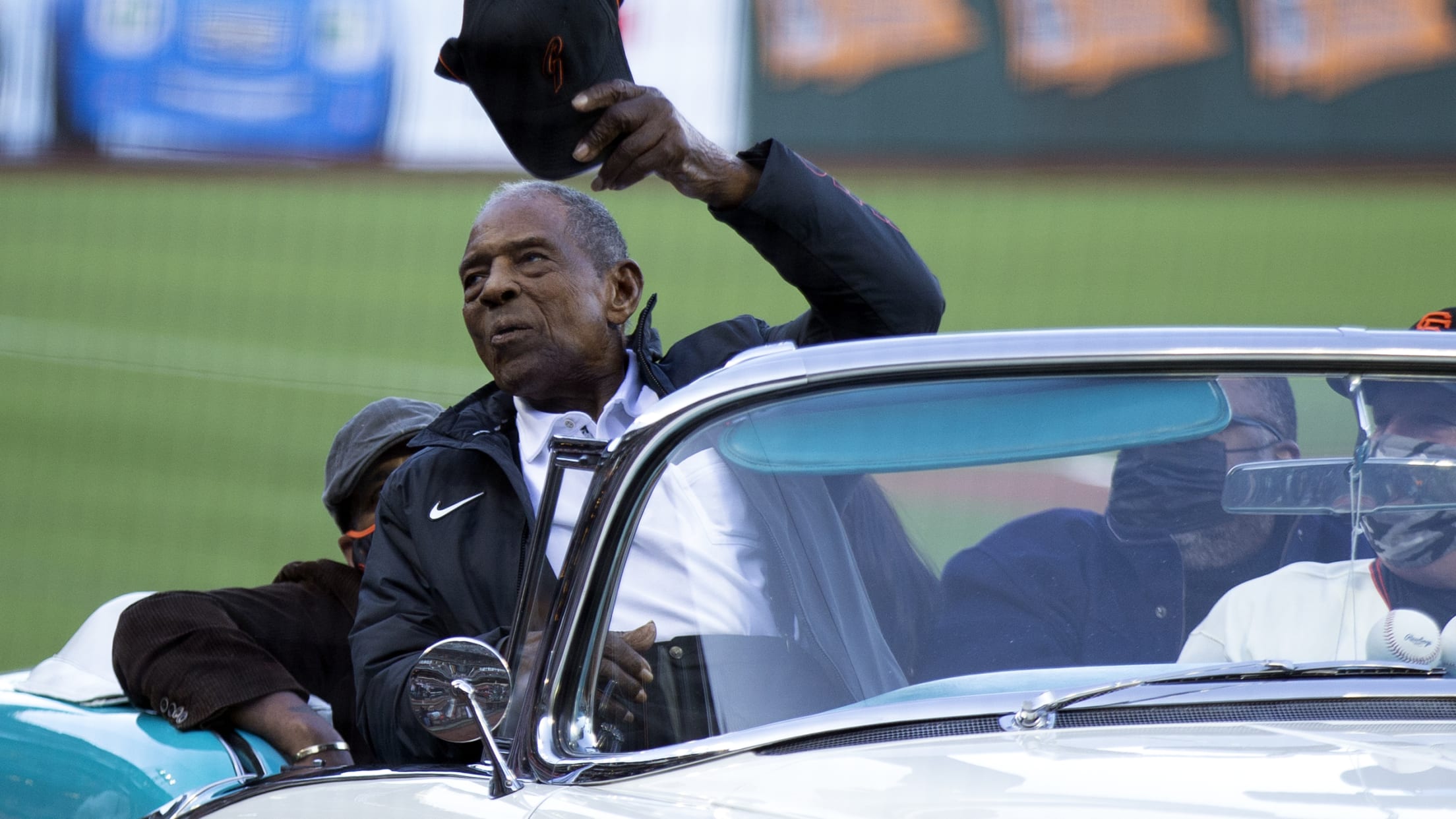 SAN FRANCISCO -- Oracle Park was in full party mode Friday night before the Giants' series opener against the Padres, with the Giants hosting a belated birthday celebration for franchise icon Willie Mays, who turned 90 on Thursday. Mays, the oldest living Hall of Famer, received a standing ovation as
Stars, legends wish Mays a happy birthday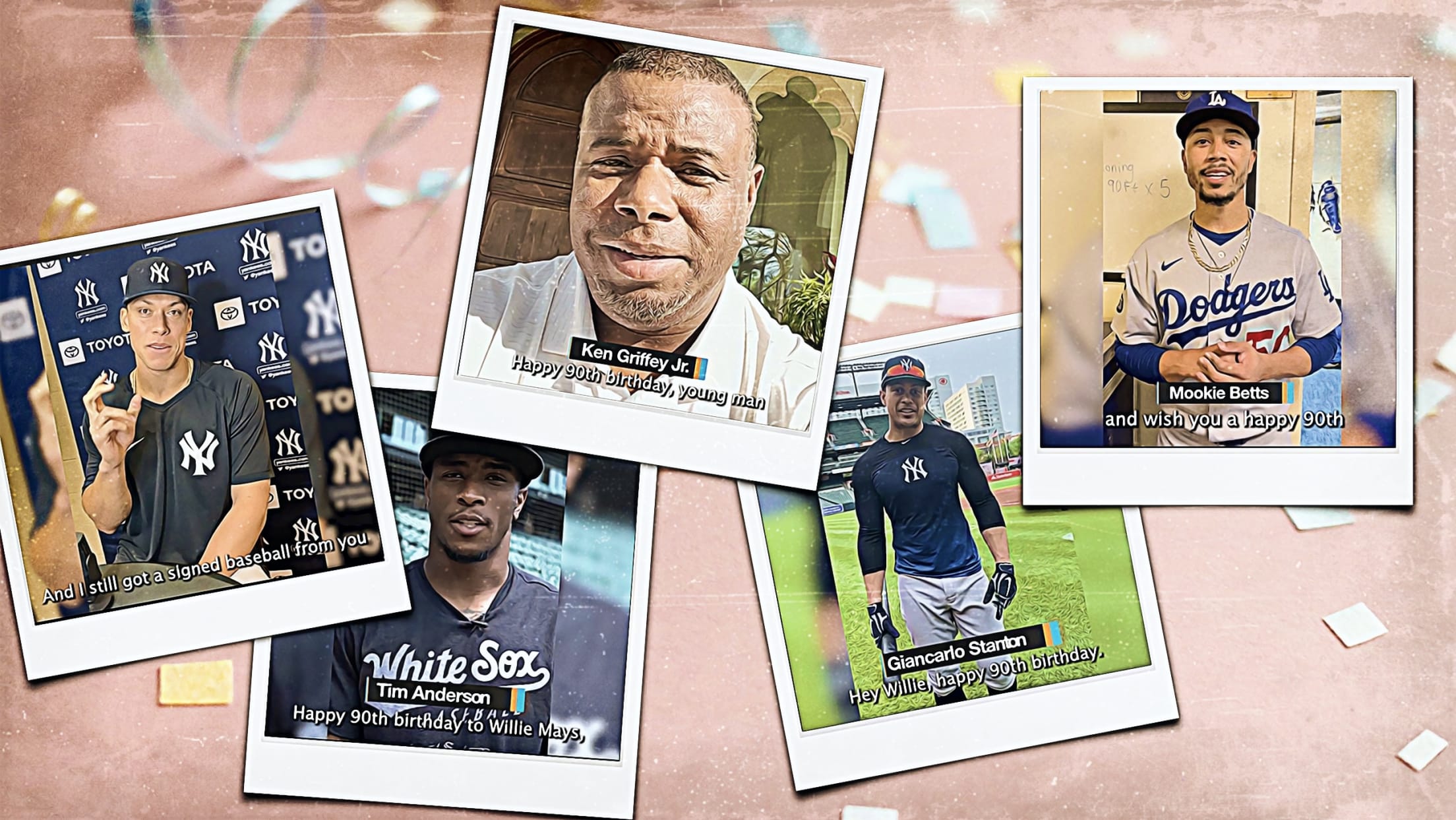 Today is the 90th birthday of one of the greatest players in baseball history, Willie Mays. The Hall of Fame center fielder could do it all with a power/speed combination matched by few others, and his 660 career home runs are sixth all time. He also made one of the
Notes: Yaz, García active; Dickerson to IL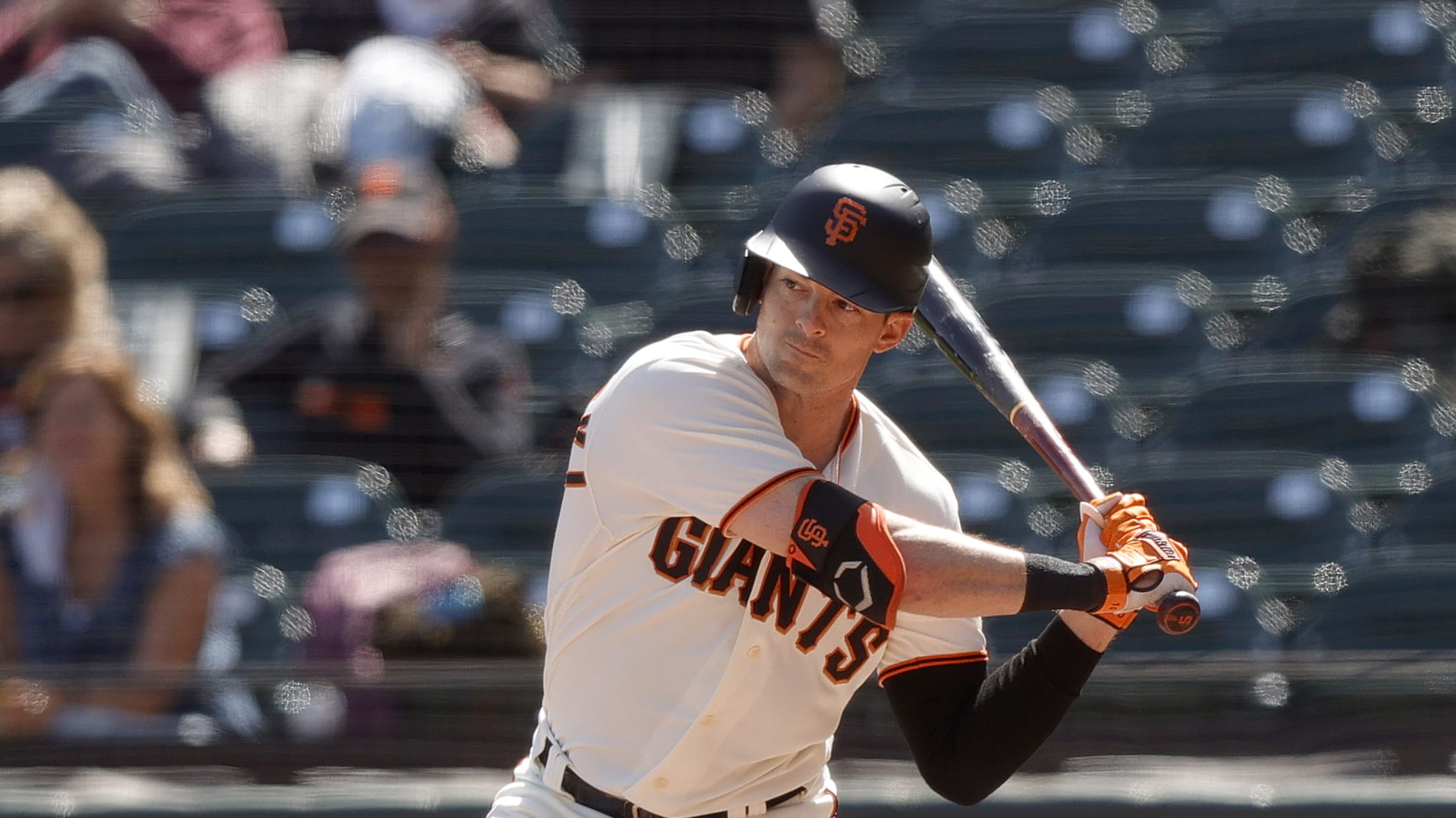 SAN FRANCISCO -- The Giants activated one left-handed-hitting outfielder but lost another before their series opener Friday night against the Padres at Oracle Park. San Francisco reinstated outfielder Mike Yastrzemski, who had been sidelined since April 28 with a left oblique strain, but placed Alex Dickerson on the 10-day injured
1 bold prospect prediction for every team
Wander in the bigs this month? Our experts can see it happening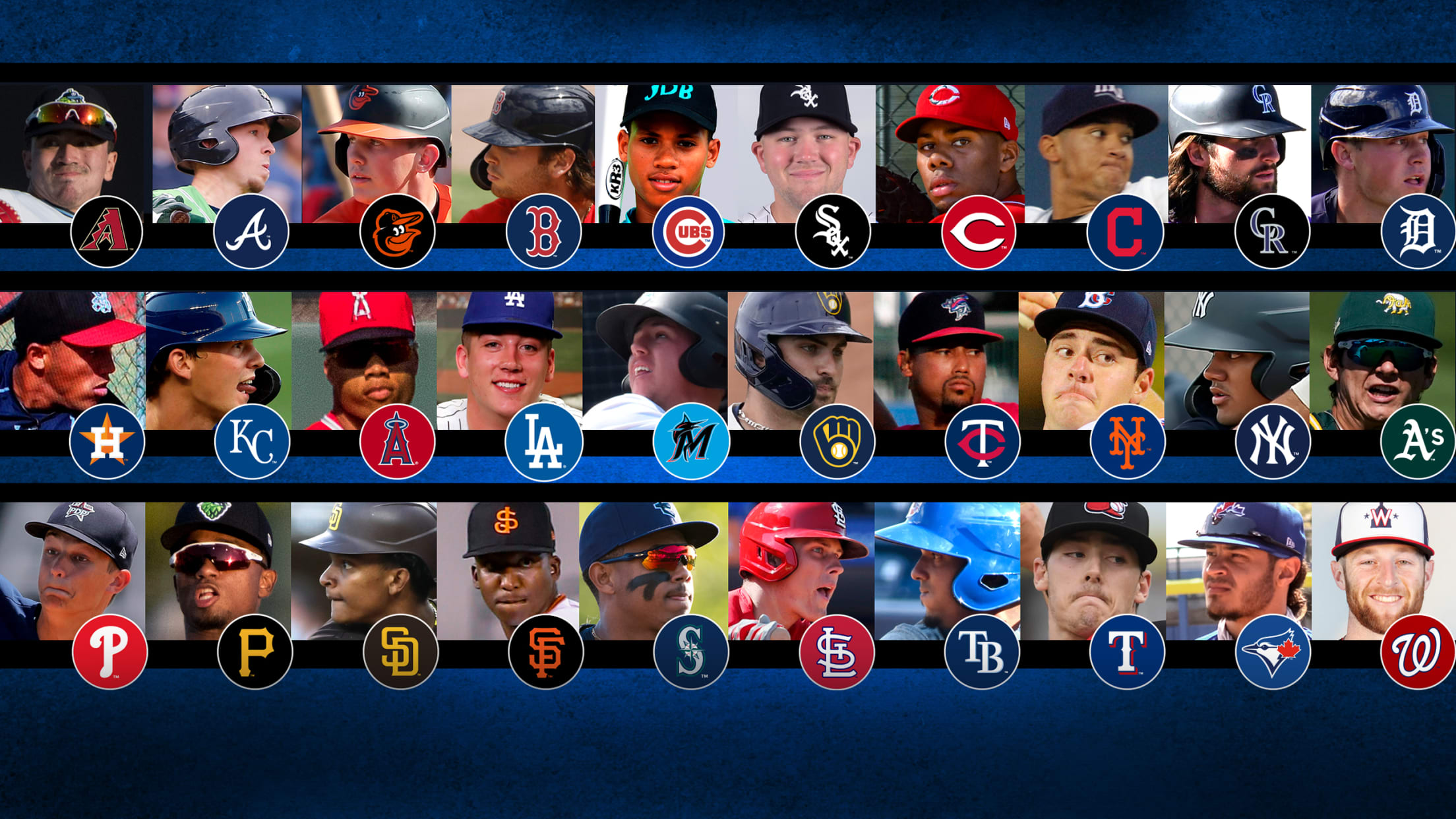 Covering prospects is a predictive business. Ranking players and talking to the folks whose job it is to project what they'll become, namely scouts and player development staff, is really all about prognostication. So we're not really going too far out of our comfort zone this week by providing a