Closer or not, Watson ready to lead Giants 'pen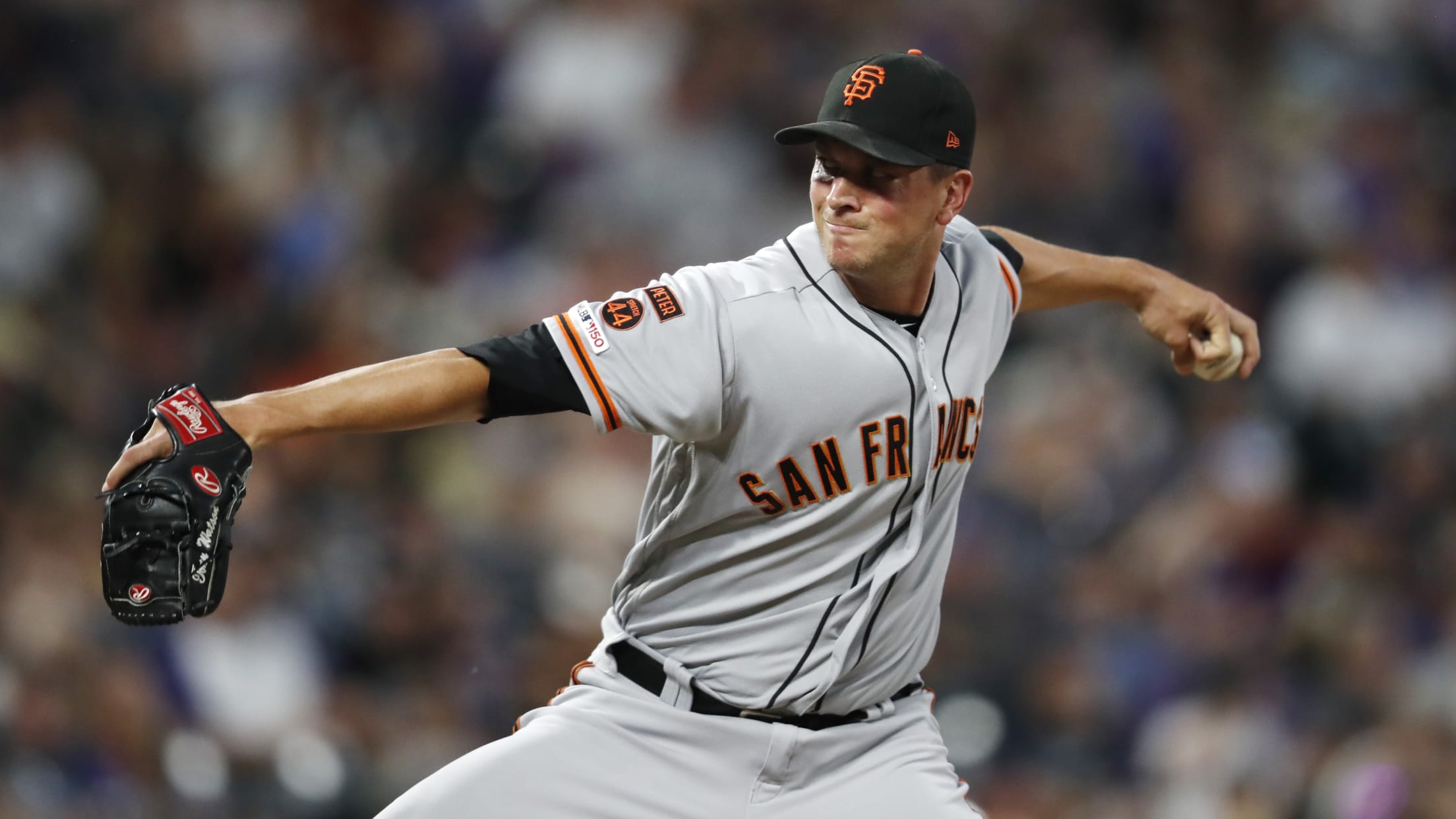 SCOTTSDALE, Ariz. -- The Giants have a vacancy at closer after losing All-Star left-hander Will Smith to the Braves, but manager Gabe Kapler isn't committed to opening the season with a fixed replacement. "I think if somebody grabs hold of that position and makes it unequivocally clear that this person
Notes: Why SF is excited about Hamilton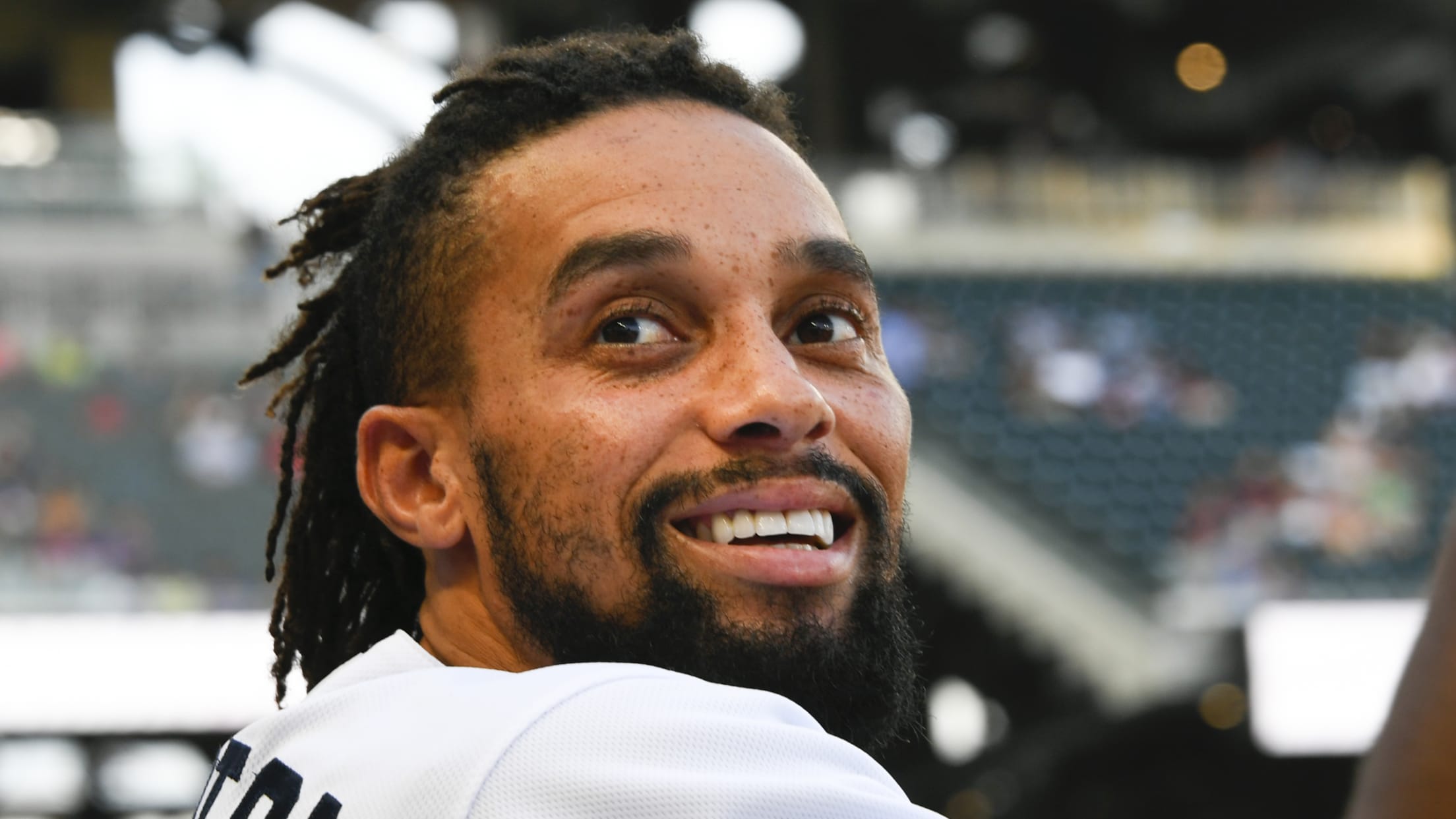 SCOTTSDALE, Ariz. -- Billy Hamilton isn't guaranteed a spot on the Giants' Opening Day roster, but manager Gabe Kapler has already begun thinking about ways to creatively use the speedy outfielder. Hamilton, who signed a Minor League deal with the Giants earlier this month, is a prime example of a
A wish come true: Sandoval, Pence reunited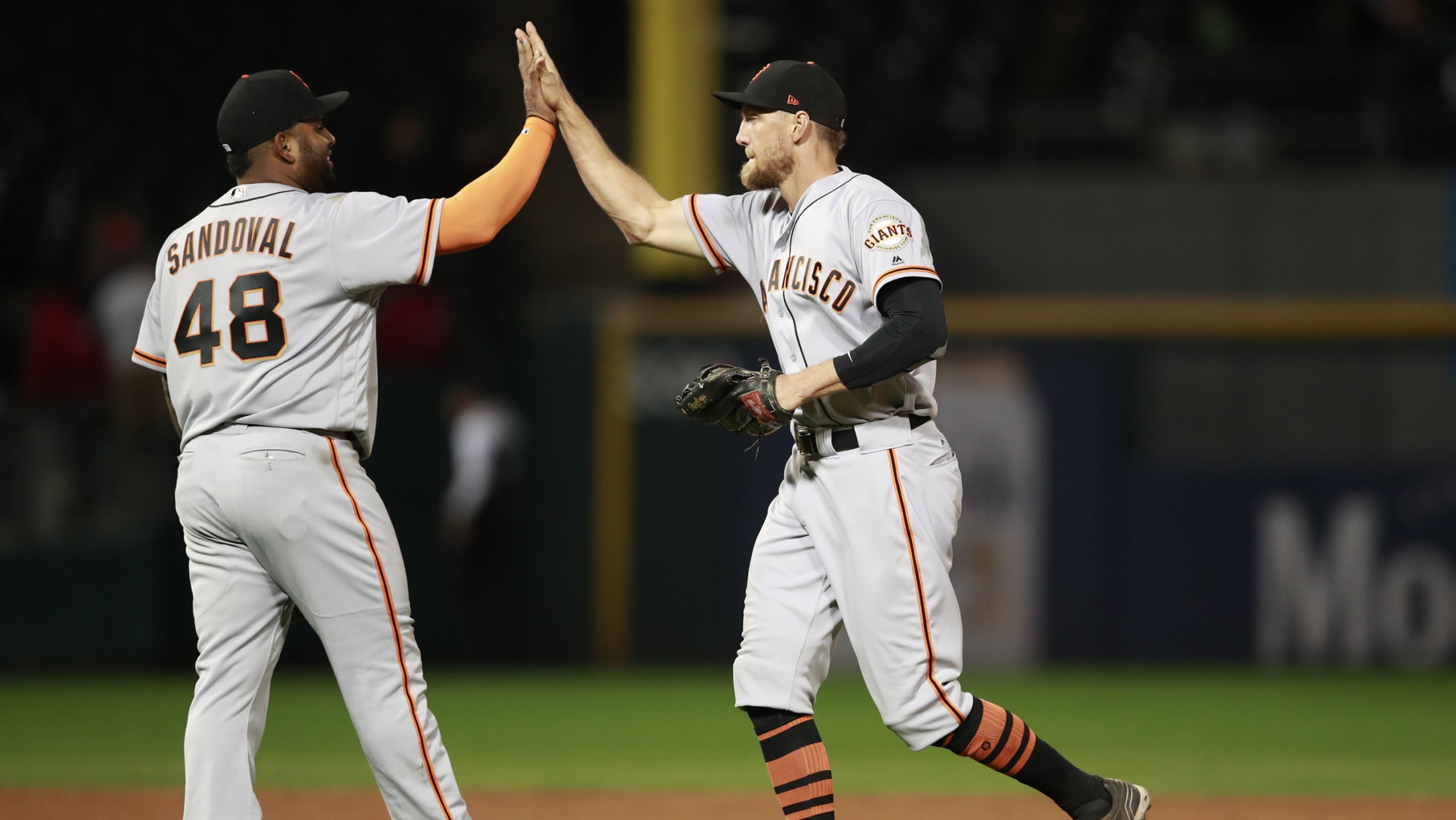 SCOTTSDALE, Ariz. -- Two months ago, Hunter Pence traveled to Miami to serve as the best man in Pablo Sandoval's wedding. On Saturday, the longtime friends were reunited once again -- improbably with the Giants.
After 30 years of silence, Giants trade with A's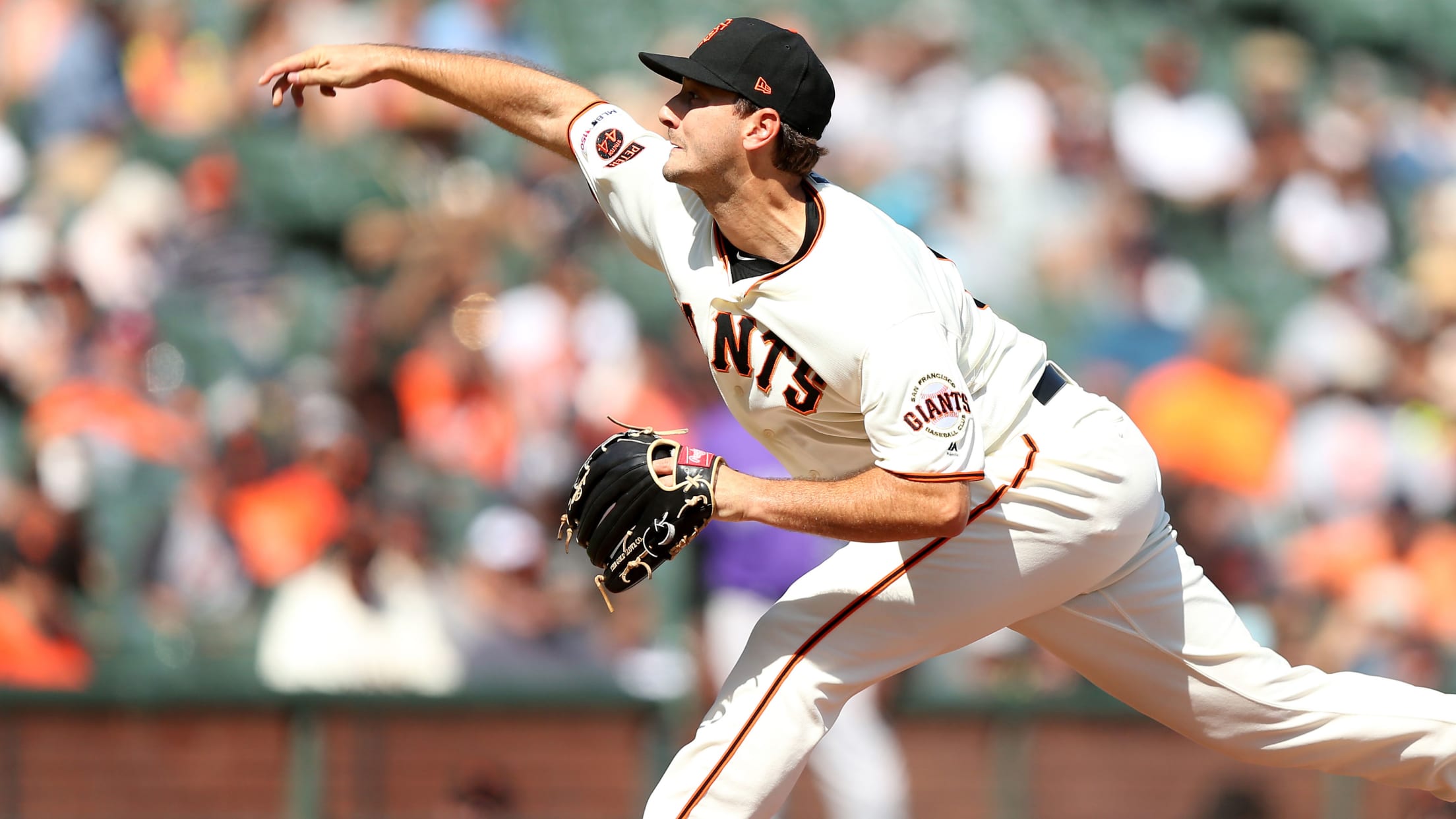 SCOTTSDALE, Ariz. -- The trade stalemate between the Giants and A's is over. The Giants dealt right-hander Burch Smith to the A's in exchange for cash considerations on Saturday, marking the first trade between the cross-bay rivals in nearly three decades.
Ex-Dodger Watson weighs in on Astros scandal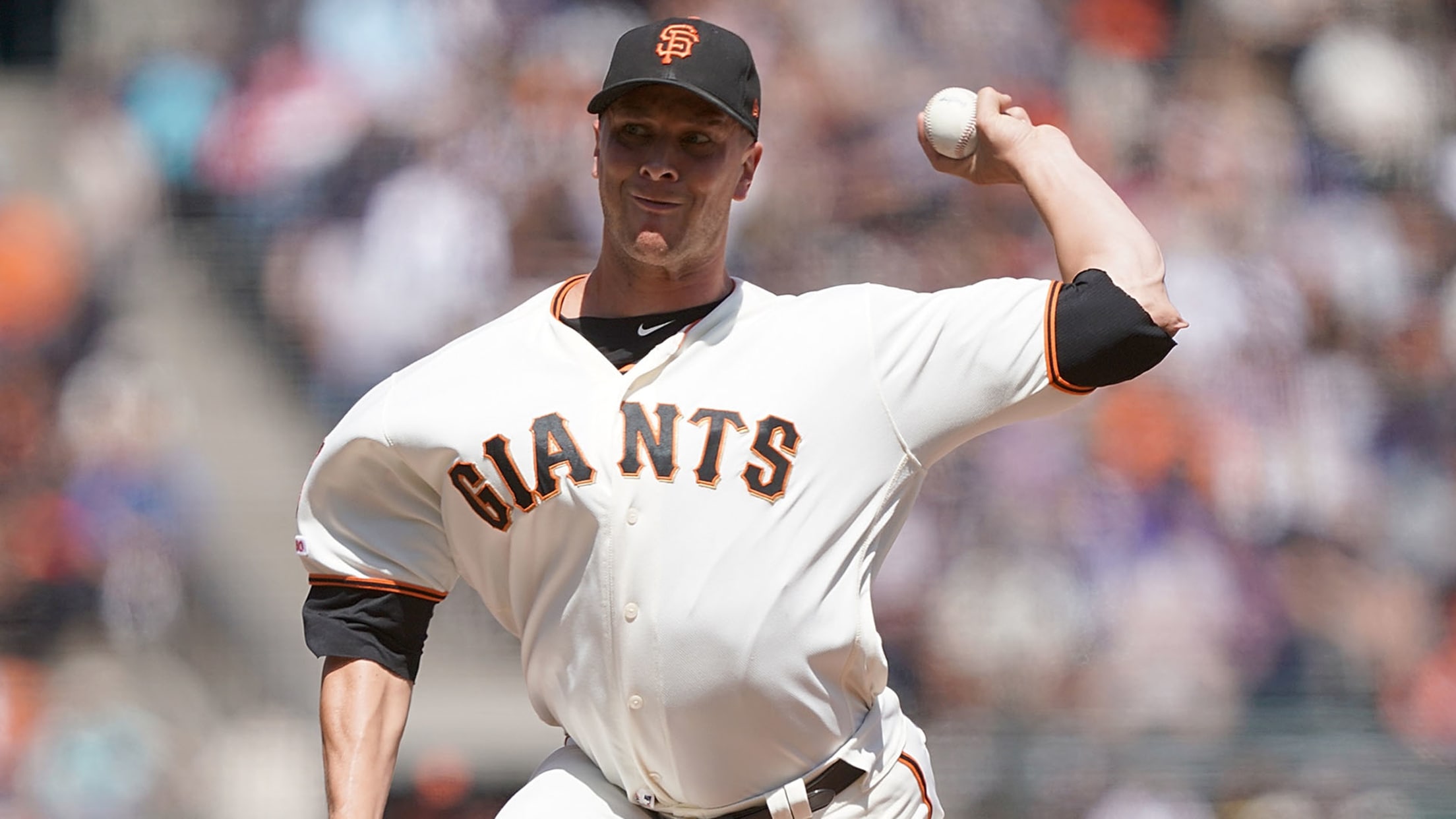 SCOTTSDALE, Ariz. -- Tony Watson isn't one to dwell on the past, but he's found himself thinking back to certain moments during his run to the 2017 World Series with the Dodgers with fresh perspective after the Astros' sign-stealing scandal came to light this offseason. In his January report detailing
Opening Day lineup, rotation, closer predictions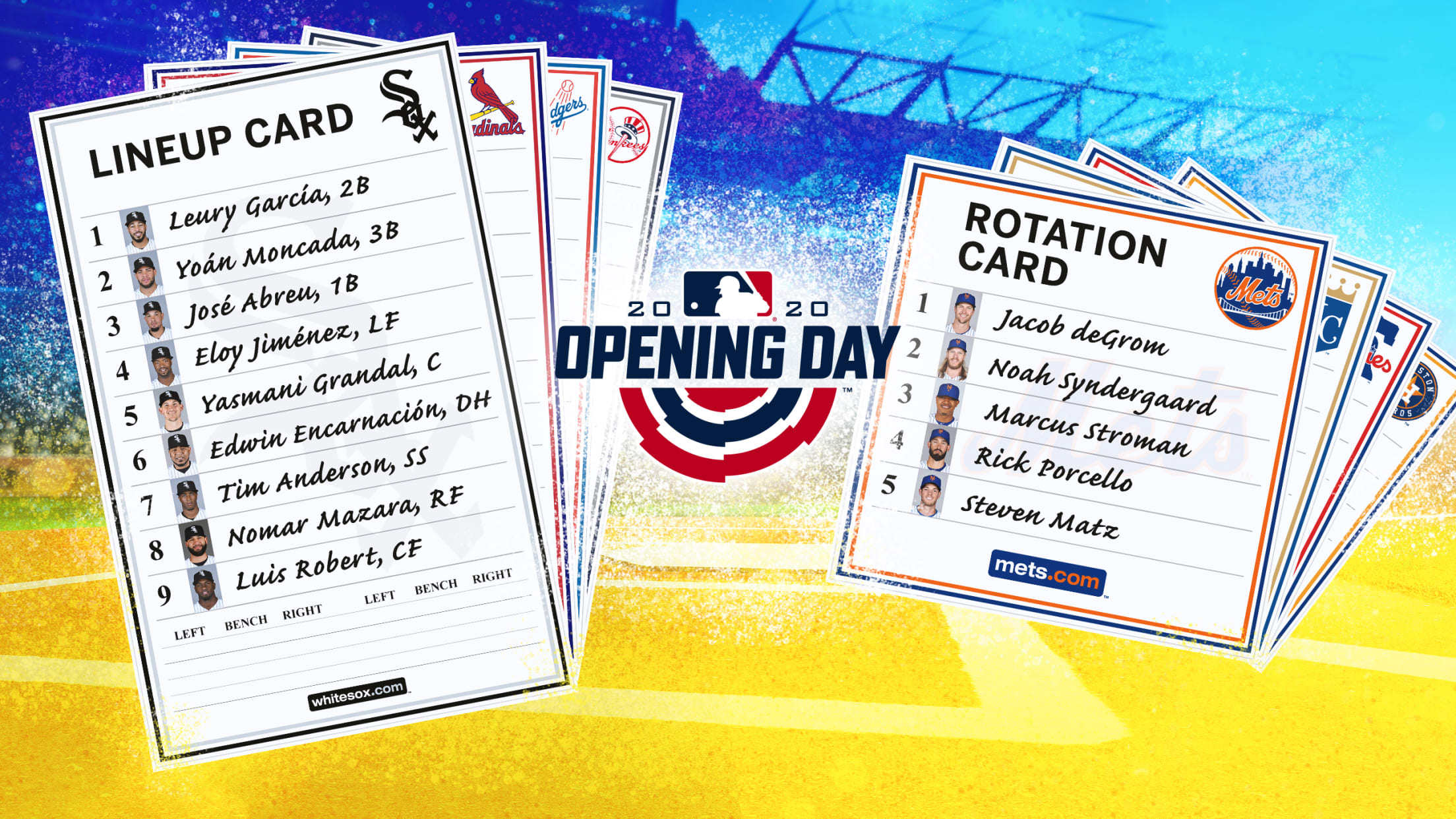 Gerrit Cole will be in Yankees pinstripes. Anthony Rendon joins Mike Trout and Shohei Ohtani in Anaheim. The Reds have added three new hitters to their lineup. Madison Bumgarner is no longer a Giant. There have been many seismic changes around baseball this offseason, and with pitchers and catchers getting
Giants Spring Training FAQs, important dates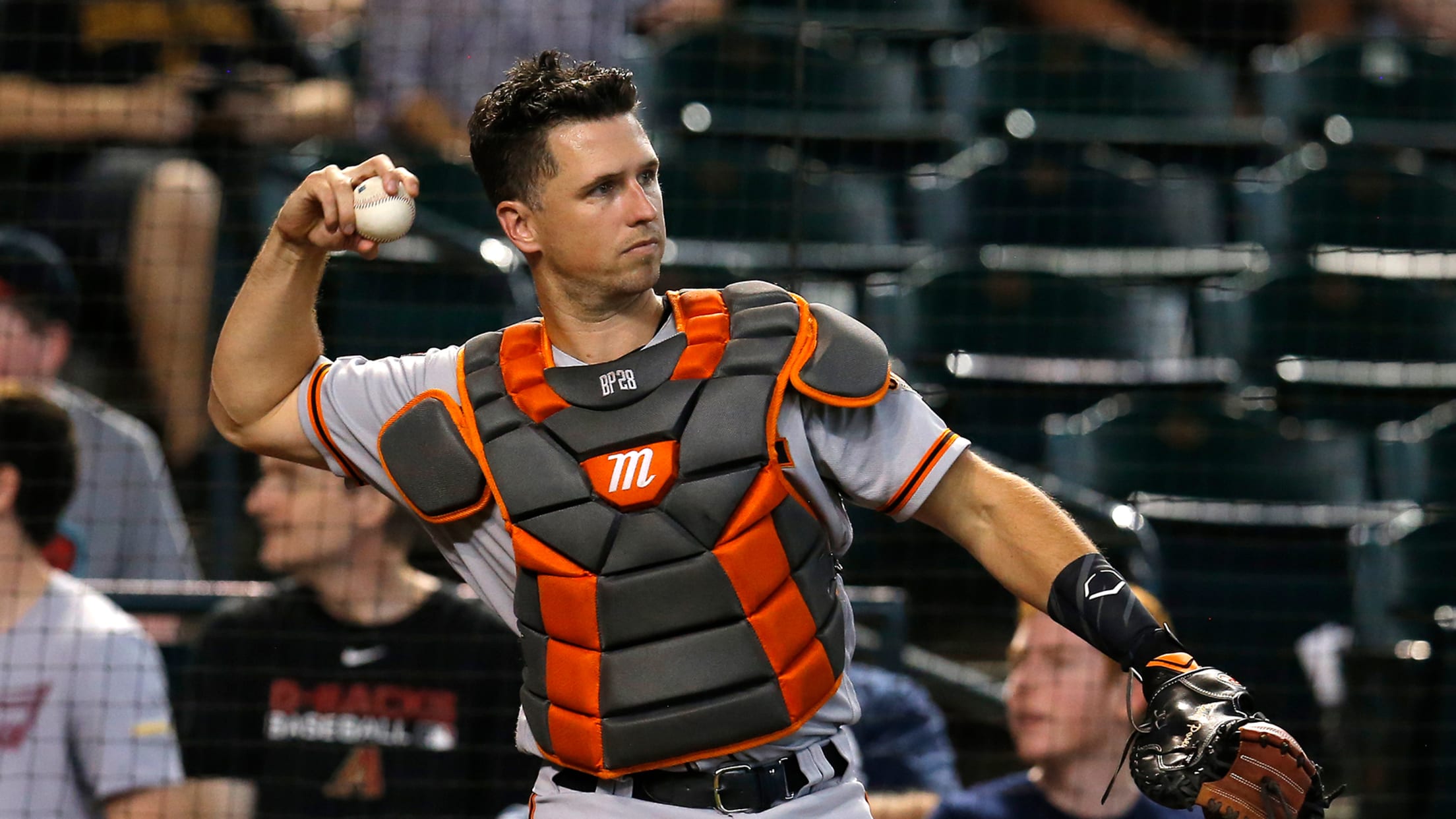 SCOTTSDALE, Ariz. -- Giants pitchers and catchers reported to Scottsdale Stadium for their physicals on Tuesday, giving many of them their first opportunity to check out their brand new Spring Training complex. As part of a $50.6 million renovation, players walked into a new clubhouse, complete with a weight room,
MLB.TV is ready to bring the heat in 2020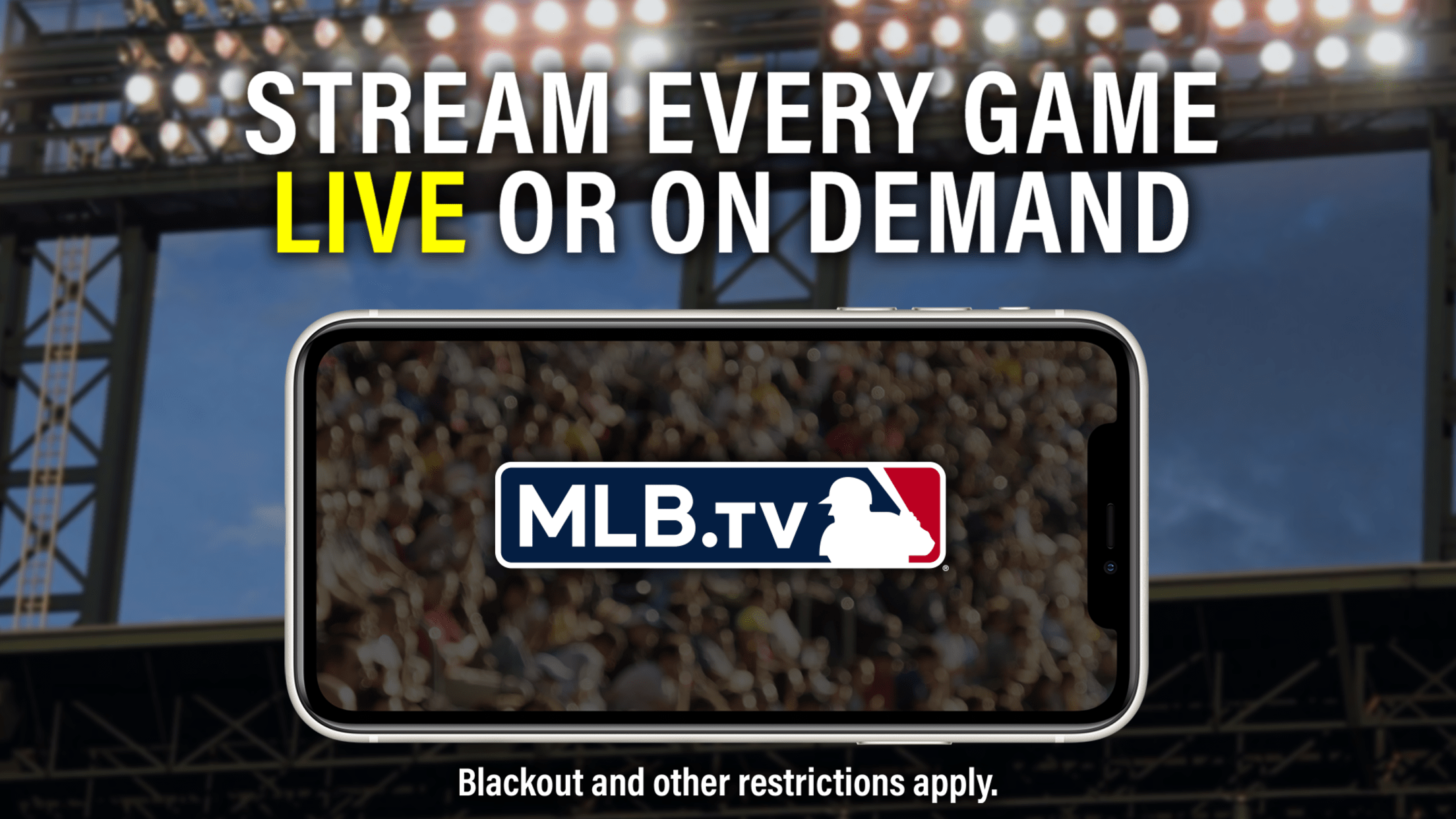 Can't wait to see Mike Trout crushing baseballs out of Angel Stadium again? Have you been waiting for months for Javier Báez to make new magic on the field? Spending your days imagining how Gerrit Cole will look throwing 99-mph fastballs in Yankees pinstripes? We get it. The 2020 season
Notes: Dubón on grass; Slater on dirt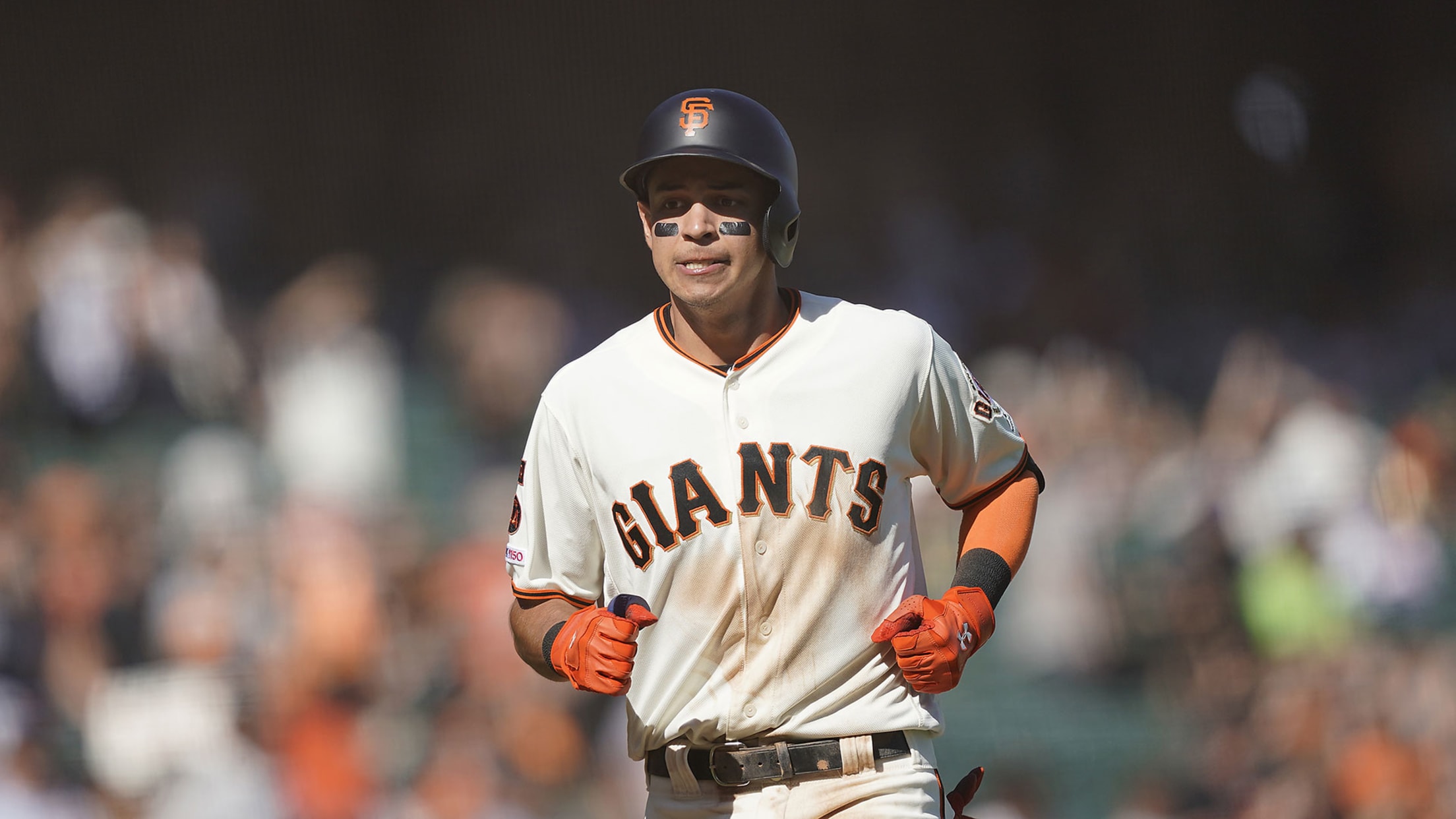 SCOTTSDALE, Ariz. -- When he was coming up through the Minor Leagues, Mauricio Dubón made a habit of going out to center field to shag fly balls during batting practice. "Just for fun, to kind of mess with the outfielders," Dubón said. "Telling them, like, 'Hey, I can play a
Three Spring Training predictions for Giants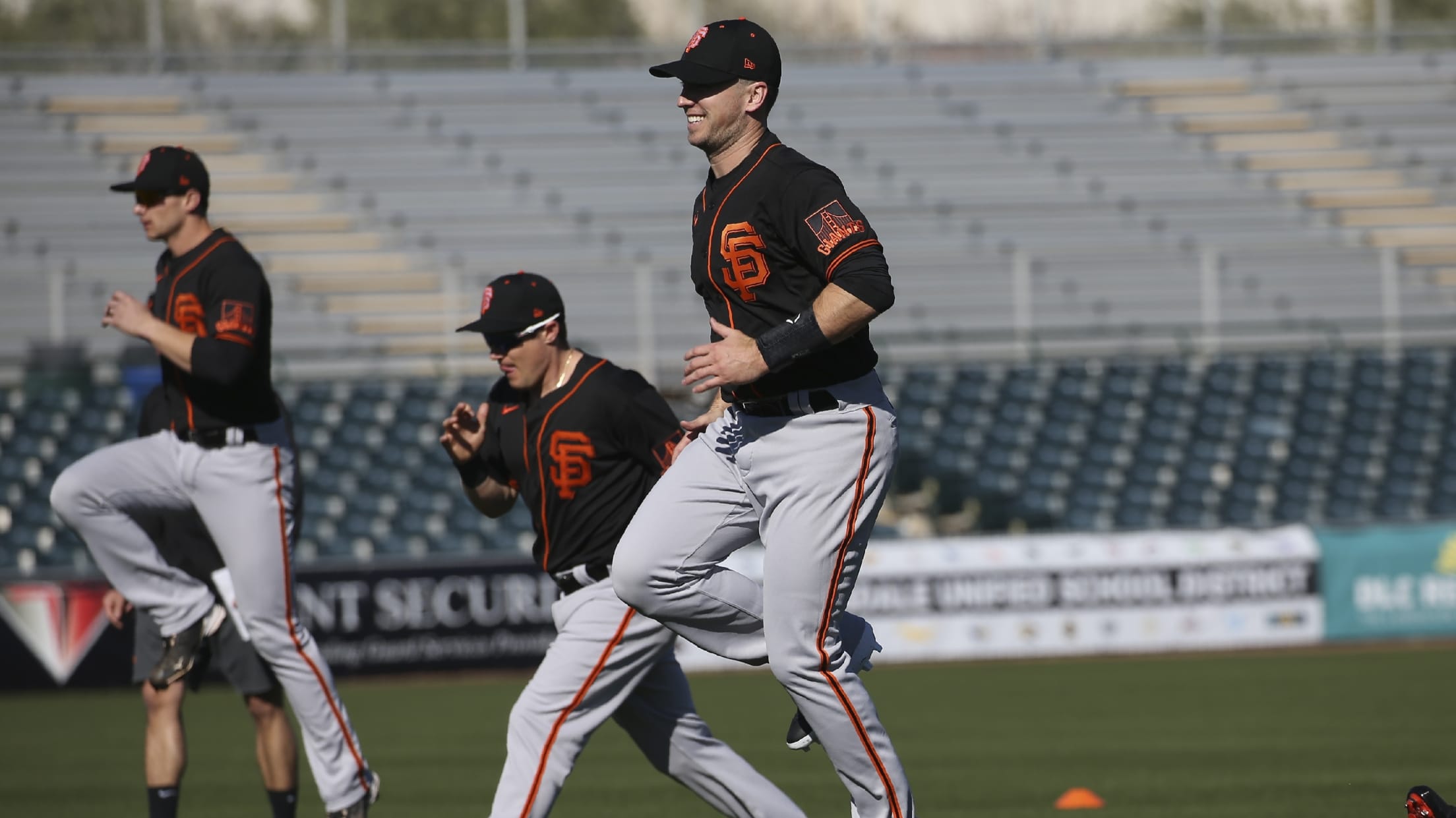 SCOTTSDALE, Ariz. -- Giants pitchers and catchers are only days into their spring workouts at Scottsdale Stadium, but it's never too early to start looking ahead. Injuries and other unexpected developments could always derail initial projections, but here are three predictions for how the next six weeks might unfold at
Giants eye step forward in Year 2 under Zaidi
With manager and GM in place, SF's big question for 2020 is whether it can take step forward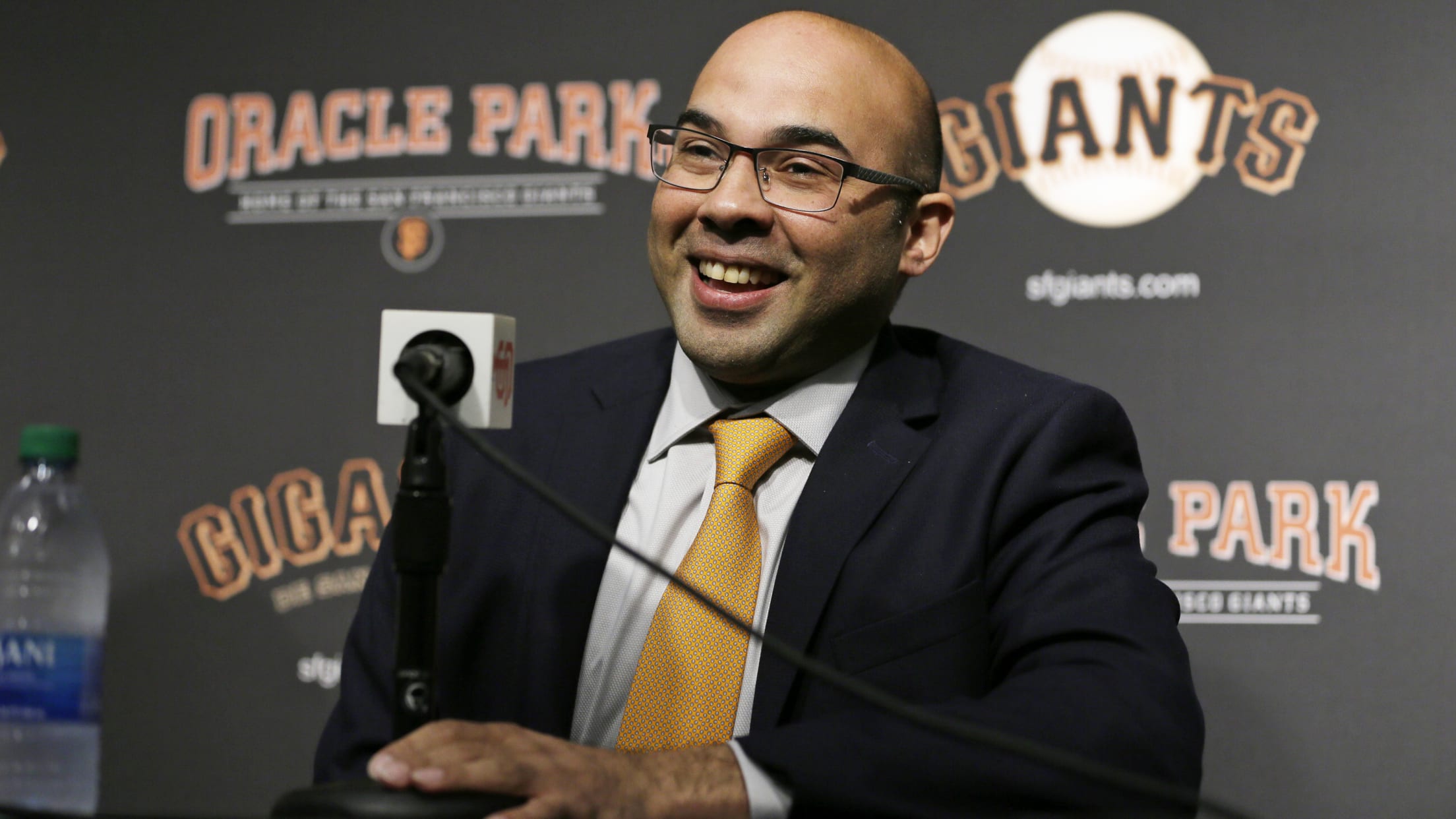 SAN FRANCISCO -- After taking over as the Giants' president of baseball operations in November 2018, Farhan Zaidi has largely refrained from carrying out substantial change within the organization. He wanted to remain respectful of Bruce Bochy's final season as manager and give his inherited core of veterans a chance
Here's the 2020 All-Non-Roster Invitee Team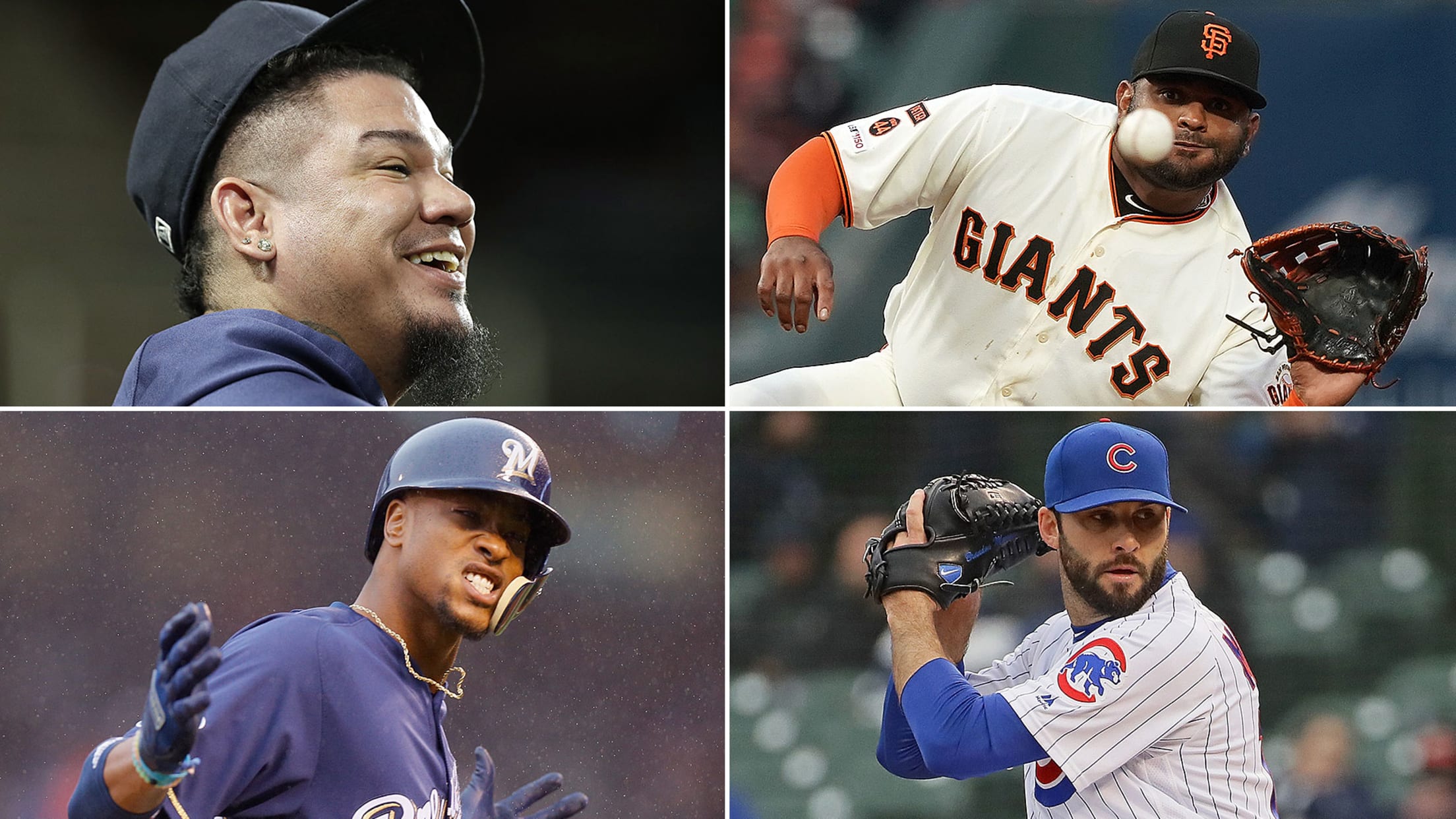 When big league clubs break camp at the end of Spring Training, they'll be bringing an extra man with them. And that's an exciting development as we unveil our annual All-Non-Roster Invitee Team. With rosters expanded to 26 players for the 2020 season, there is added opportunity for the non-roster
These are the rule changes for 2020 season
Modifications include new 3-batter minimum rule, active roster limits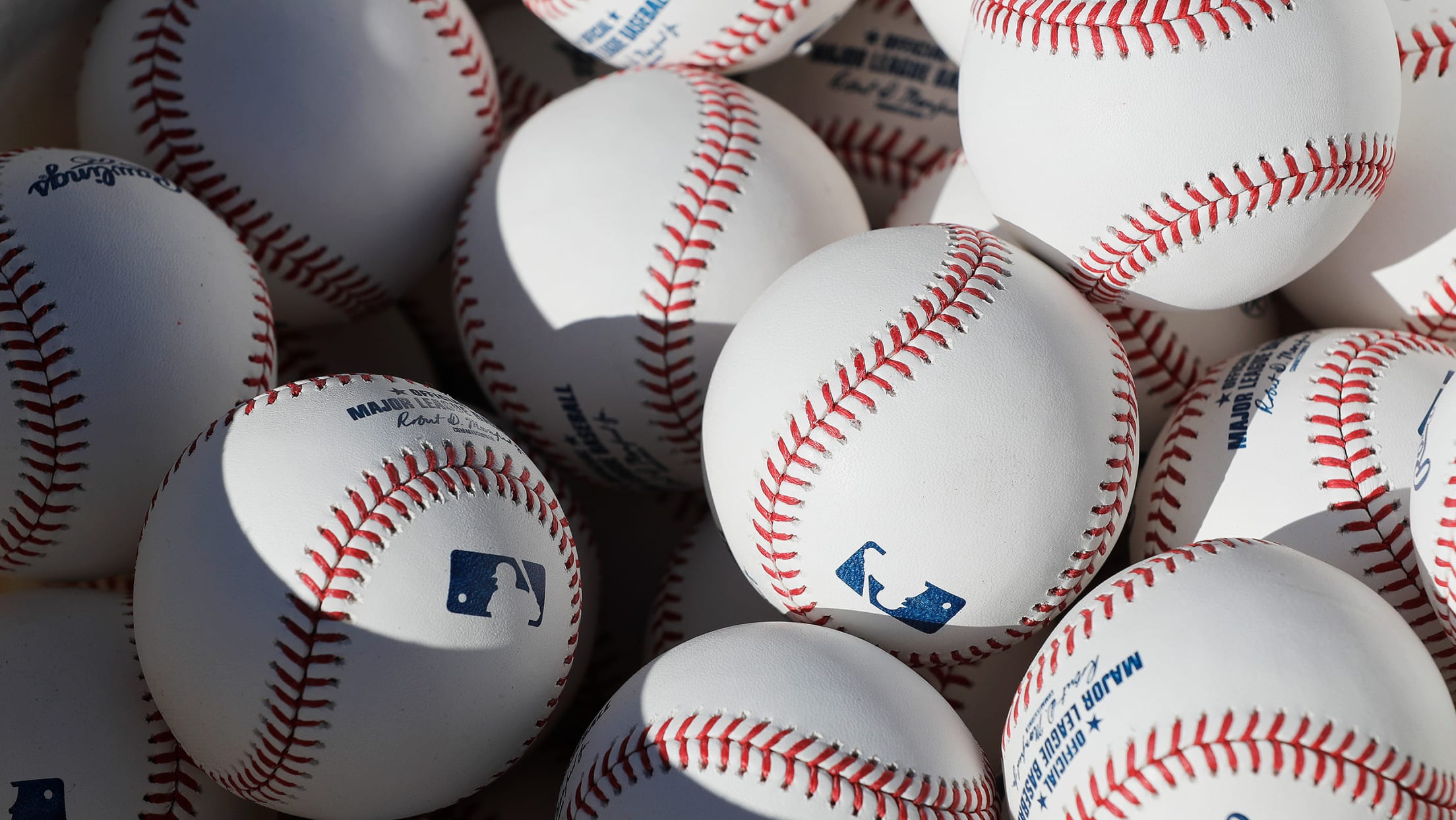 Major League Baseball made its rule changes for the 2020 season official on Wednesday. There are four categories of rules going into effect: the three-batter minimum for pitchers, roster limits, adjustments to the injured list and option periods for pitchers and two-way players, and a reduction in the time managers
Notes: Flores familiar; García upbeat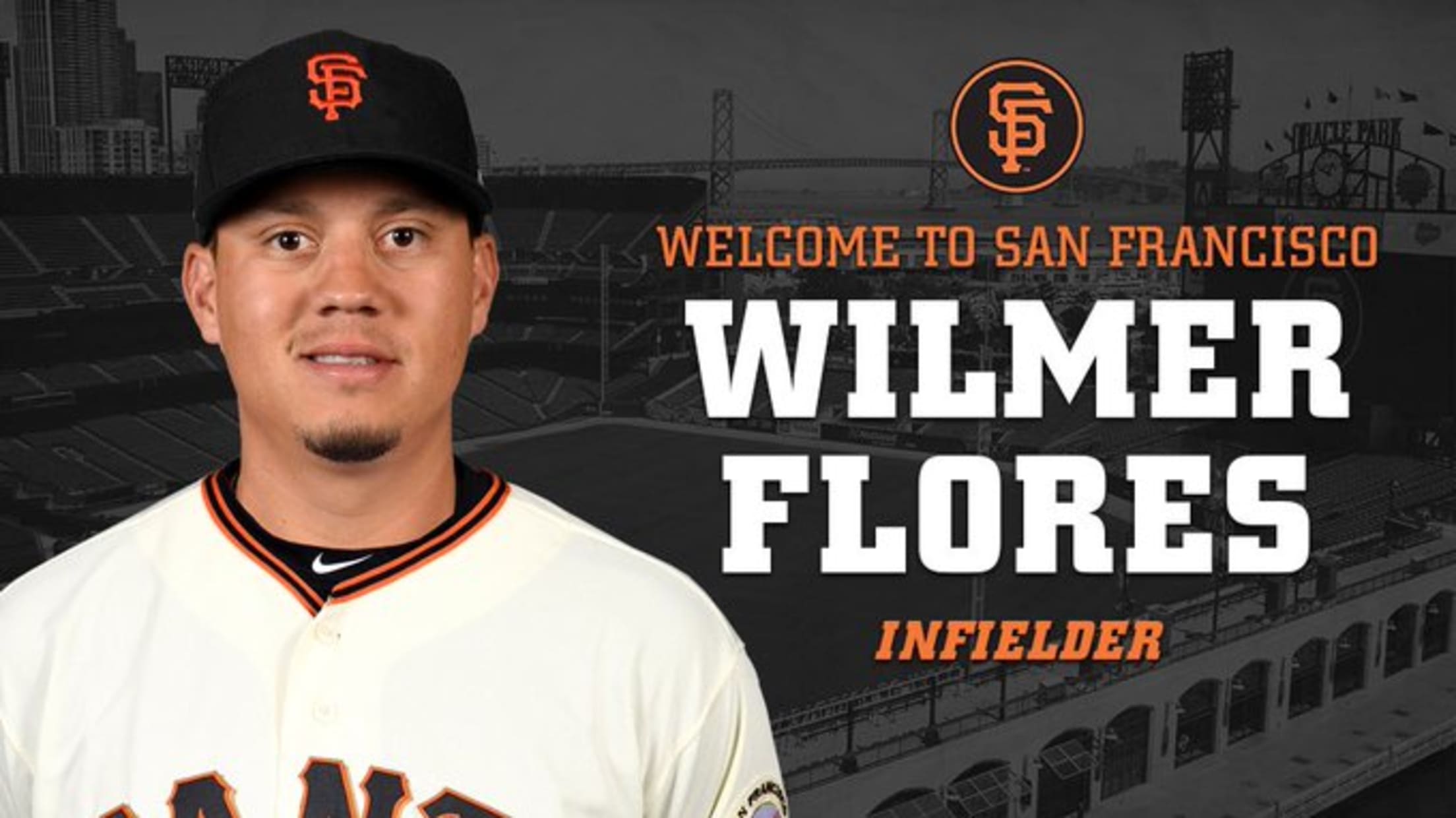 SCOTTSDALE, Ariz. -- The enduring image of Wilmer Flores will likely be the emotion he showed on the field with the Mets five years ago, when he fought back tears after learning of a reported trade that never came to fruition. Giants manager Gabe Kapler also associates Flores with heartbreak,
Spring rebirth: Cueto's arm 'feels like a baby'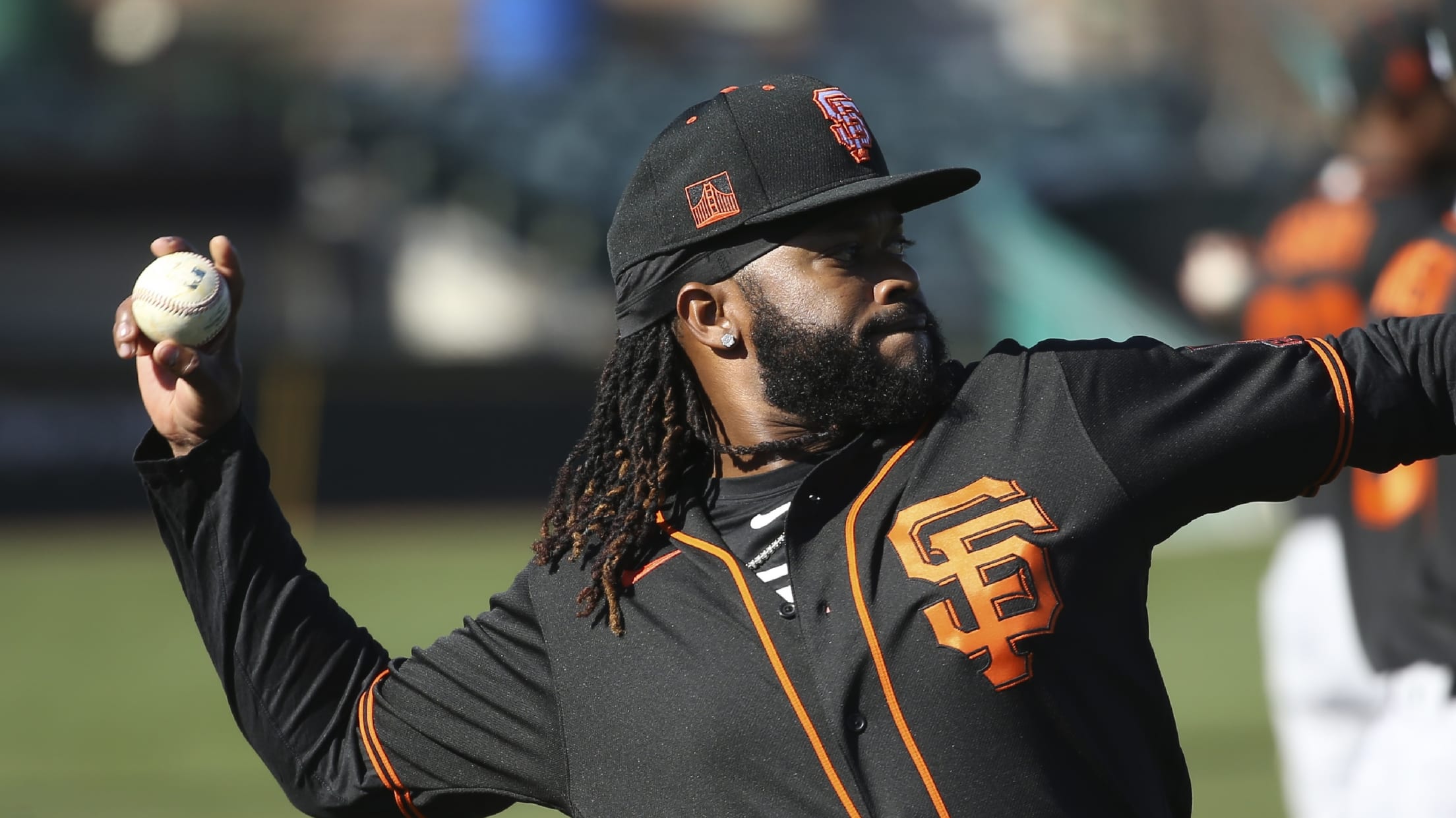 SCOTTSDALE, Ariz. -- Now that his recovery from Tommy John surgery is firmly in the rearview mirror, Johnny Cueto feels like his right arm has been reborn. "It feels like a baby," Cueto said Wednesday after Giants pitchers and catchers completed their first workout of the spring at Scottsdale Stadium.
What will SF's Opening Day roster look like?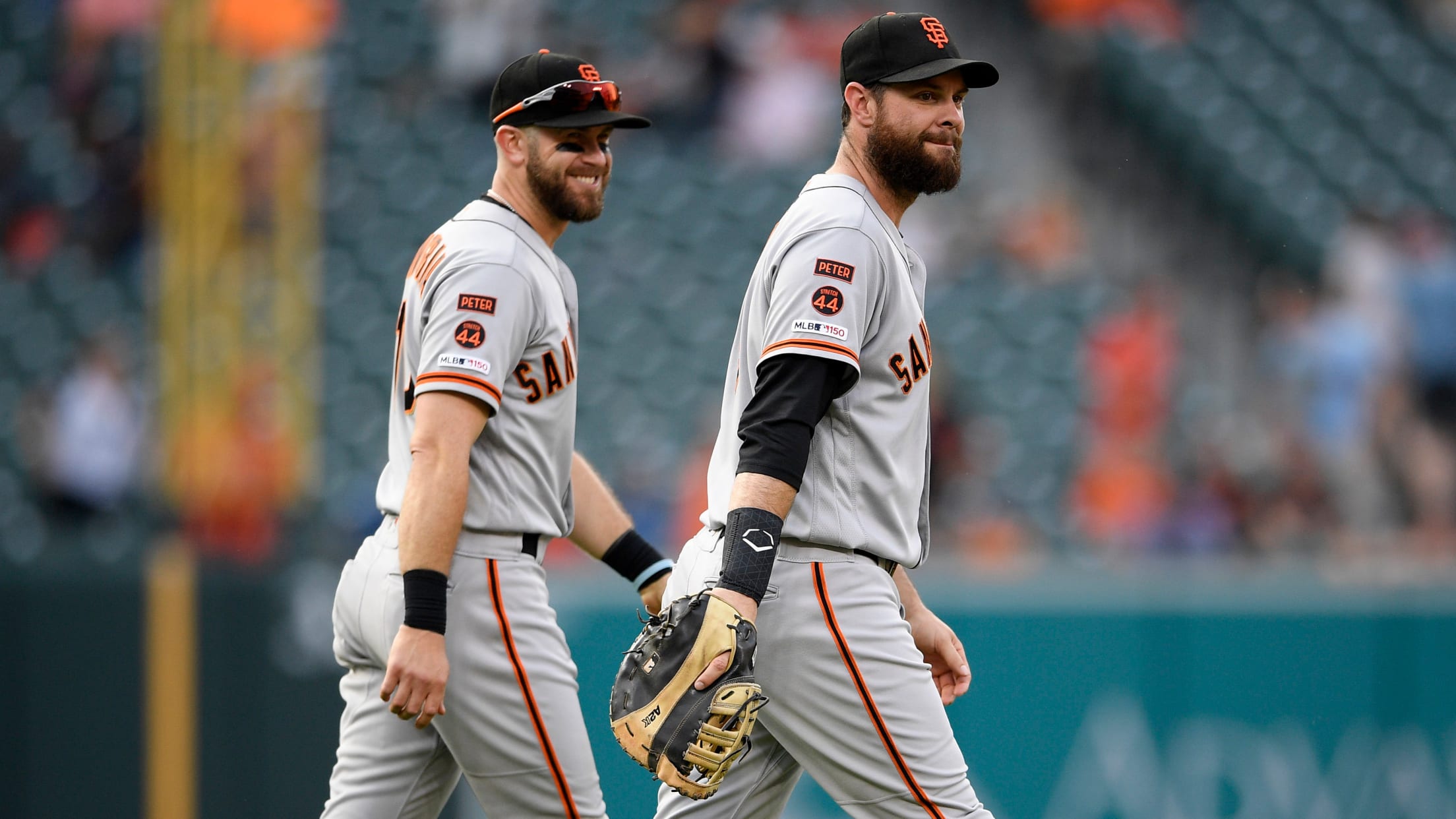 SAN FRANCISCO -- The Giants' offseason activity so far has been notable, more so for the departures than the arrivals. Gone are Madison Bumgarner, Will Smith, Kevin Pillar and Stephen Vogt as San Francisco heads into another transitional season under second-year president of baseball operations Farhan Zaidi and new general
Bart ready for 2nd big league camp with Giants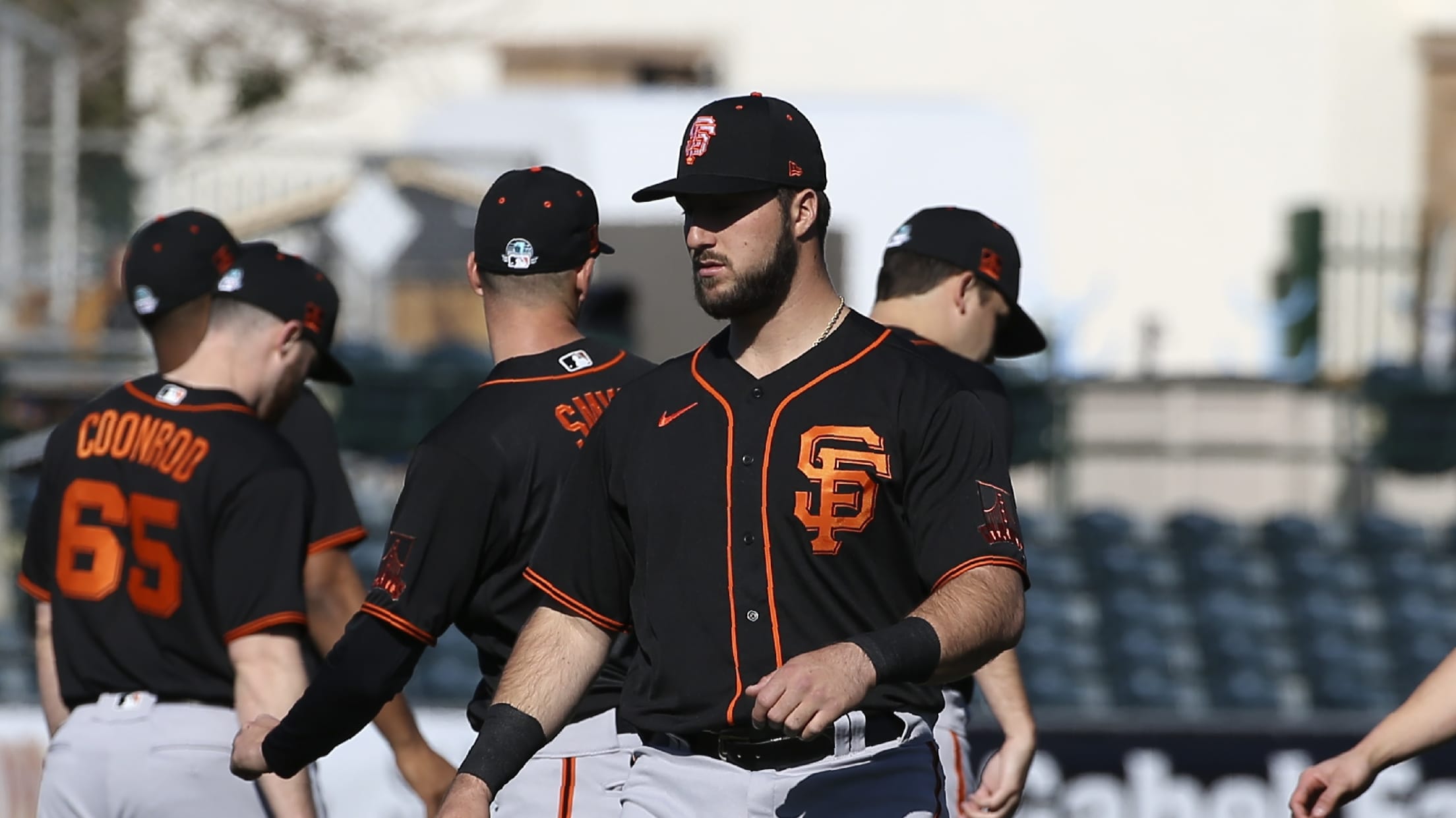 SCOTTSDALE, Ariz. -- The main entrance to the Giants' new clubhouse is flanked by two lockers belonging to the current and potentially future face of the franchise. Buster Posey lies on one side. Joey Bart is on the other.
SF has stiff spring competition at second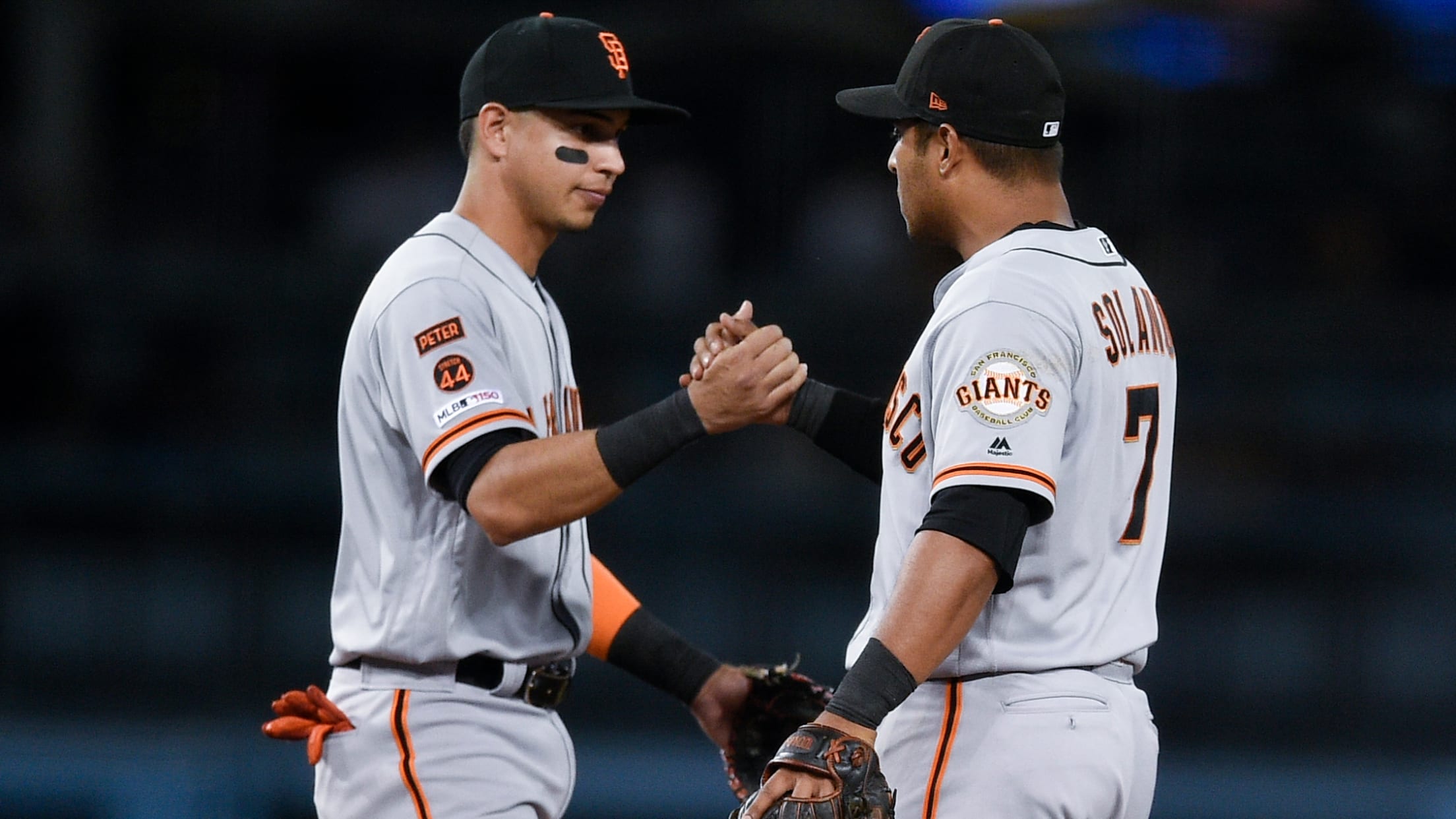 SAN FRANCISCO -- With first baseman Brandon Belt, shortstop Brandon Crawford and third baseman Evan Longoria set to return in 2020, the Giants have veterans seemingly entrenched at every infield position -- except for second base.
Wilmer, Giants agree to two-year deal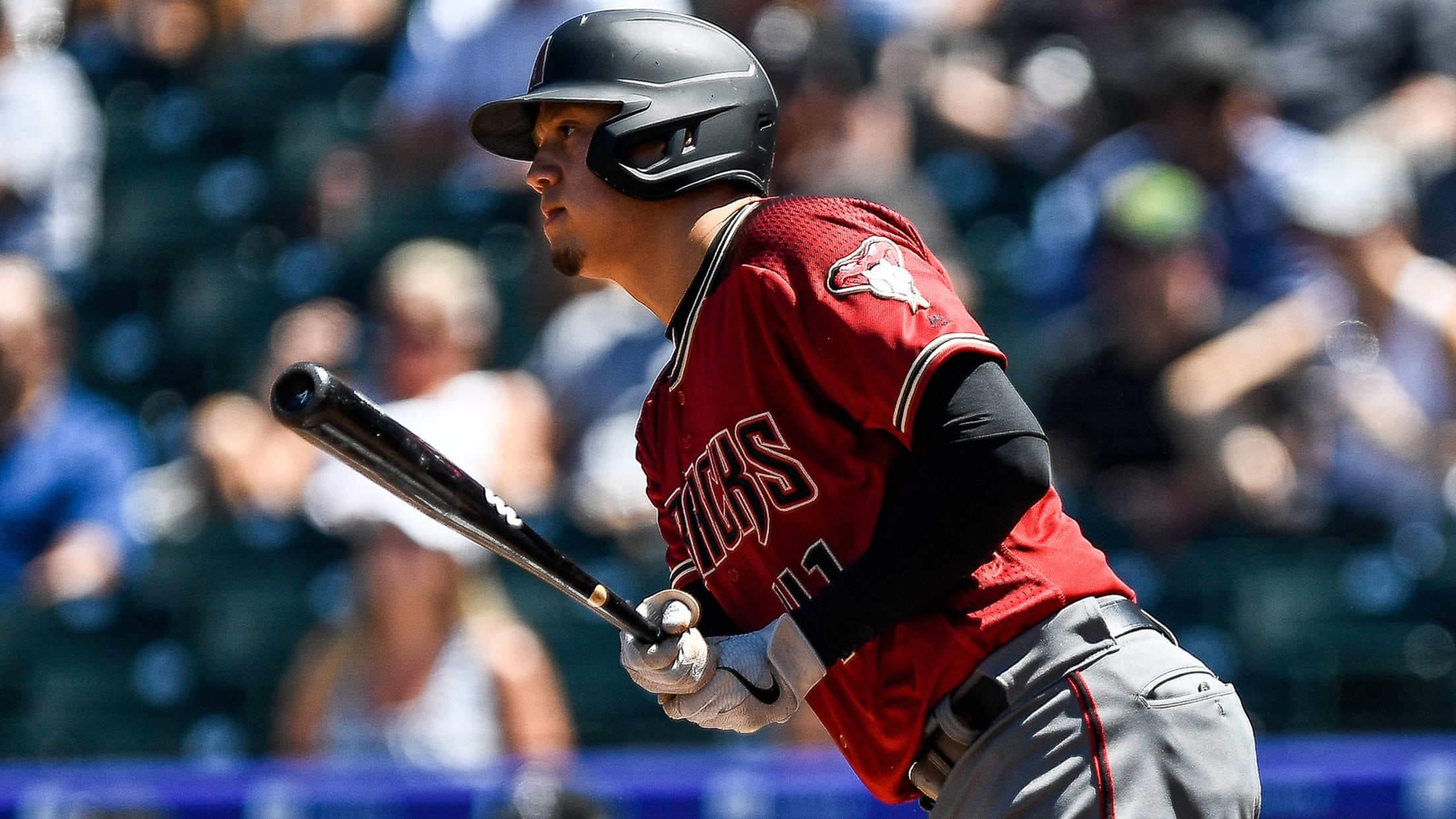 SAN FRANCISCO -- The Giants added another veteran to their crowded infield mix, announcing a two-year contract with Wilmer Flores on Wednesday. The multiyear deal is worth $6.25 million, with Flores making $3 million in each of the next two seasons. It also includes a club option for the 2022
Samardzija excited for Kapler's Giants imprint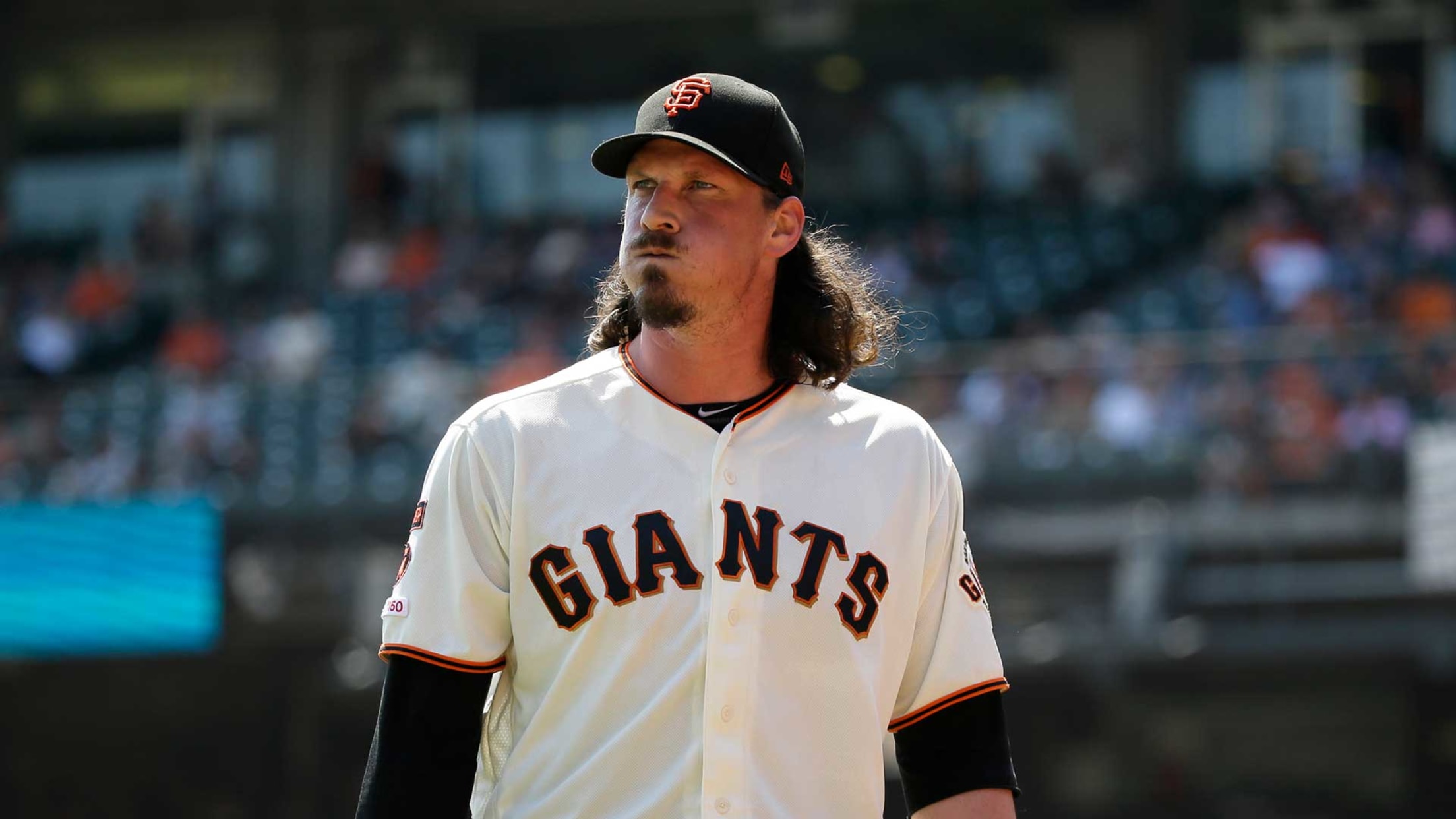 SCOTTSDALE, Ariz. -- Jeff Samardzija spent the offseason in the Bay Area, splitting time between raising his two young sons and logging regular workouts at Oracle Park. As a result, Samardzija frequently crossed paths with new manager Gabe Kapler, who invited the veteran right-hander to work out with him a
Giants add Cahill to mix with spring invite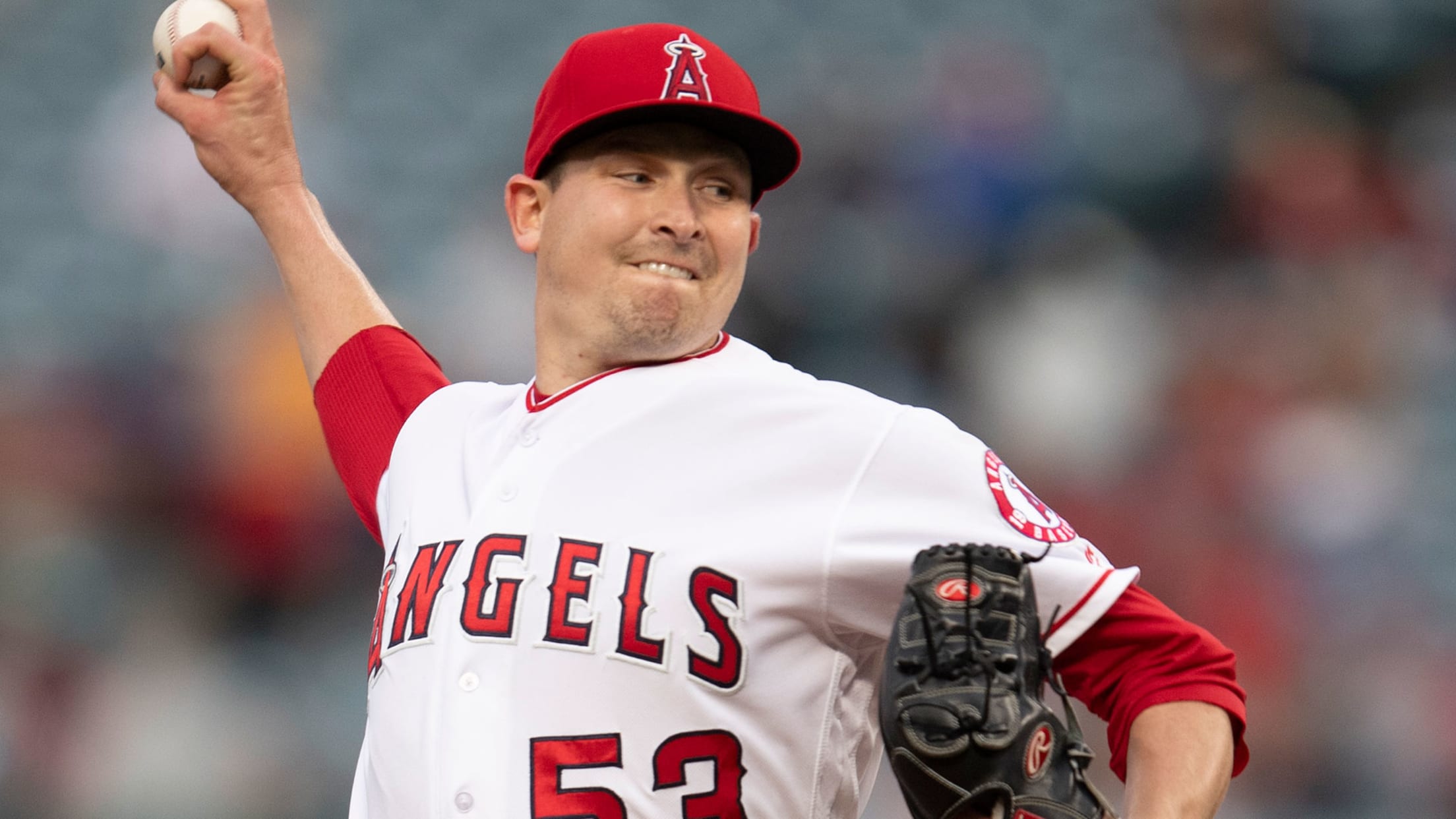 Looking to rebound from a tough 2019, Trevor Cahill has signed a Minor League deal with the Giants, the club announced on Wednesday. Cahill will be in Major League Spring Training and compete for a 26-man roster spot among a crowded, yet somewhat uncertain, contingent of starting pitchers. The soon-to-be
Giants notes: Facility makeover; Bochy's honor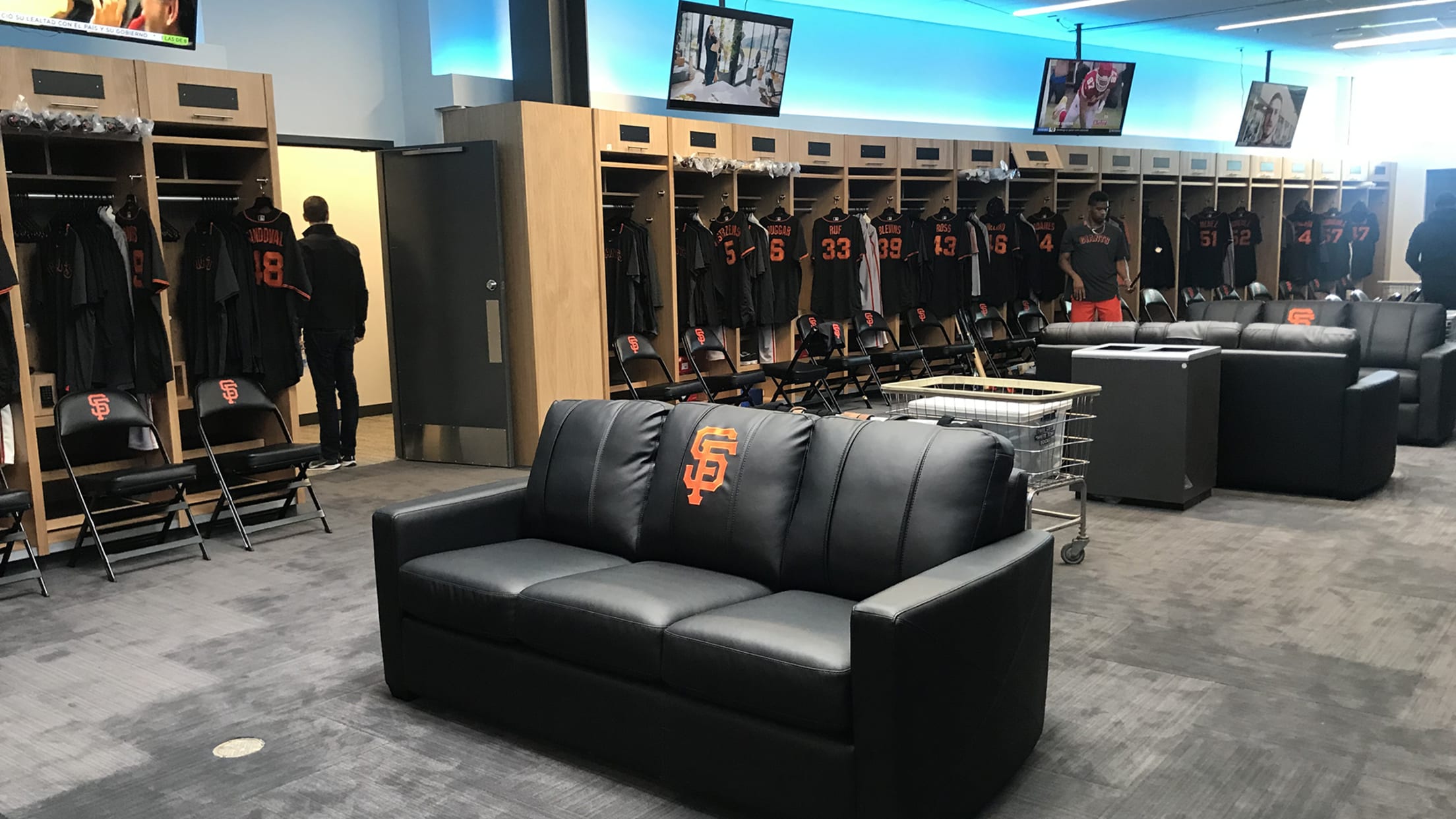 SCOTTSDALE, Ariz. -- As Giants pitchers and catchers reported to Scottsdale Stadium on Tuesday, pods of construction workers streamed around the facility diligently putting the finishing touches on a $50.6 million renovation aimed at upgrading the second-oldest ballpark in the Cactus League. The new 40,000-square foot building off Osborn Road
In new era, Giants' vets open to new voices
Posey, Crawford, Belt weigh in on adapting to changes with team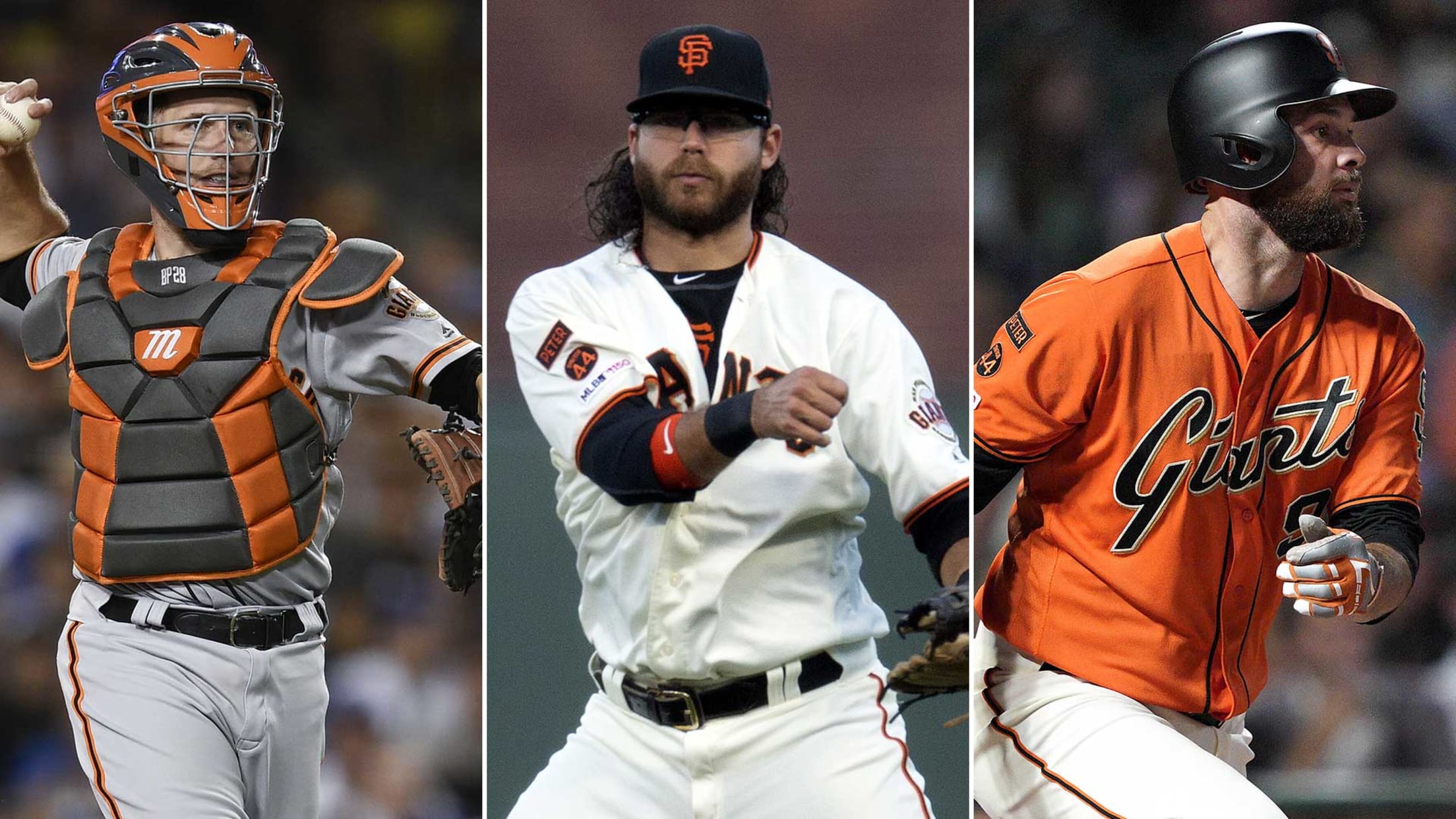 The Giants may be focused on building toward the future, but their core of veterans still feel like they have plenty to offer in the interim. Recent history begs to differ, as Buster Posey, Brandon Belt and Brandon Crawford have experienced declines from their offensive peaks, raising questions about what
Giants claim LHP García; B. Smith DFA'd
No. 23 prospect Genoves receives invitation to big league camp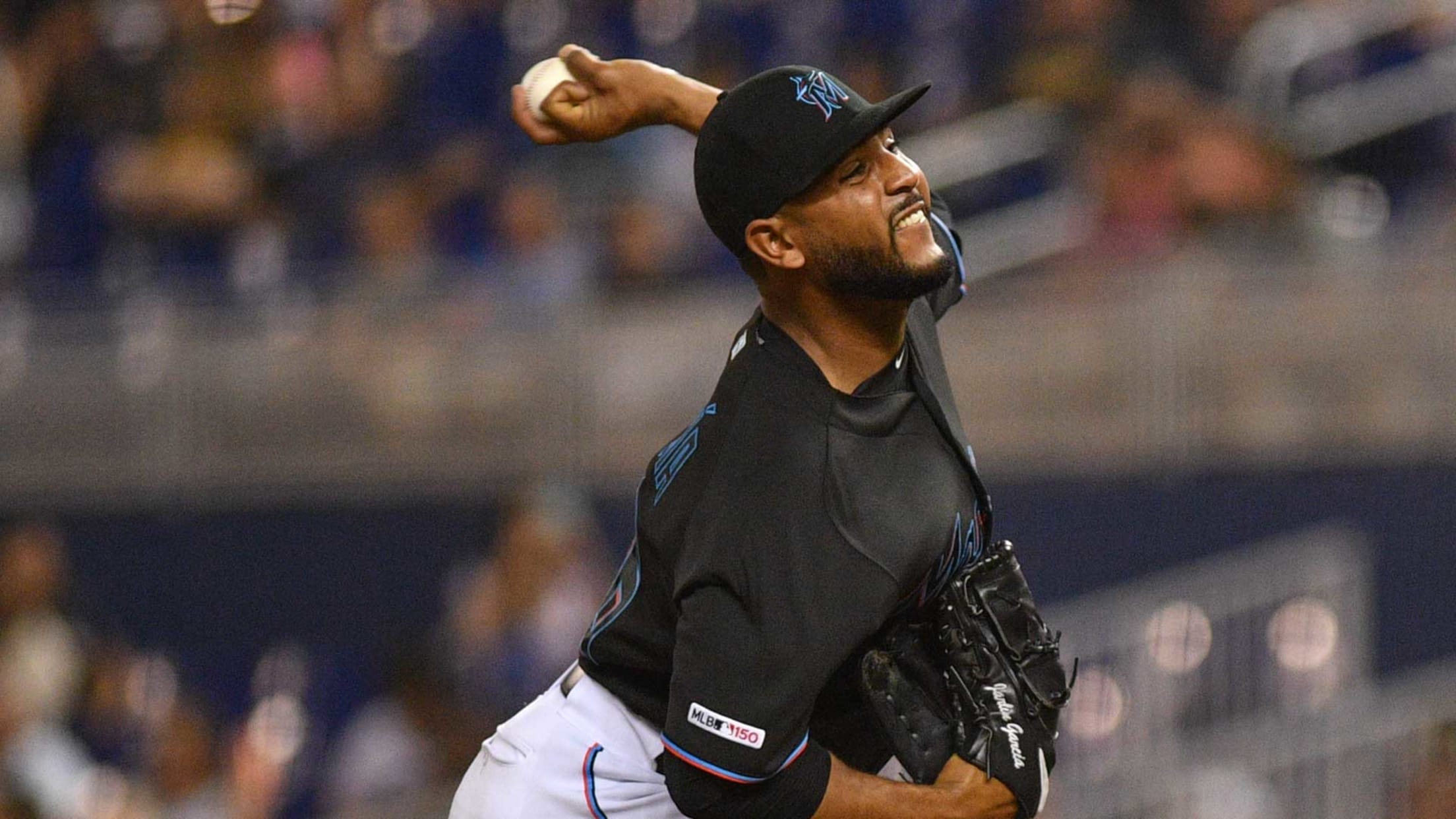 SCOTTSDALE, Ariz. -- Jarlin is a Marlin no more. The Giants announced Monday that they've claimed left-hander Jarlin García off waivers from Miami, adding another relief option to their bullpen mix one day before pitchers and catchers are due to report to Arizona for the start of Spring Training. Right-hander