Need for speed: Each team's fastest prospect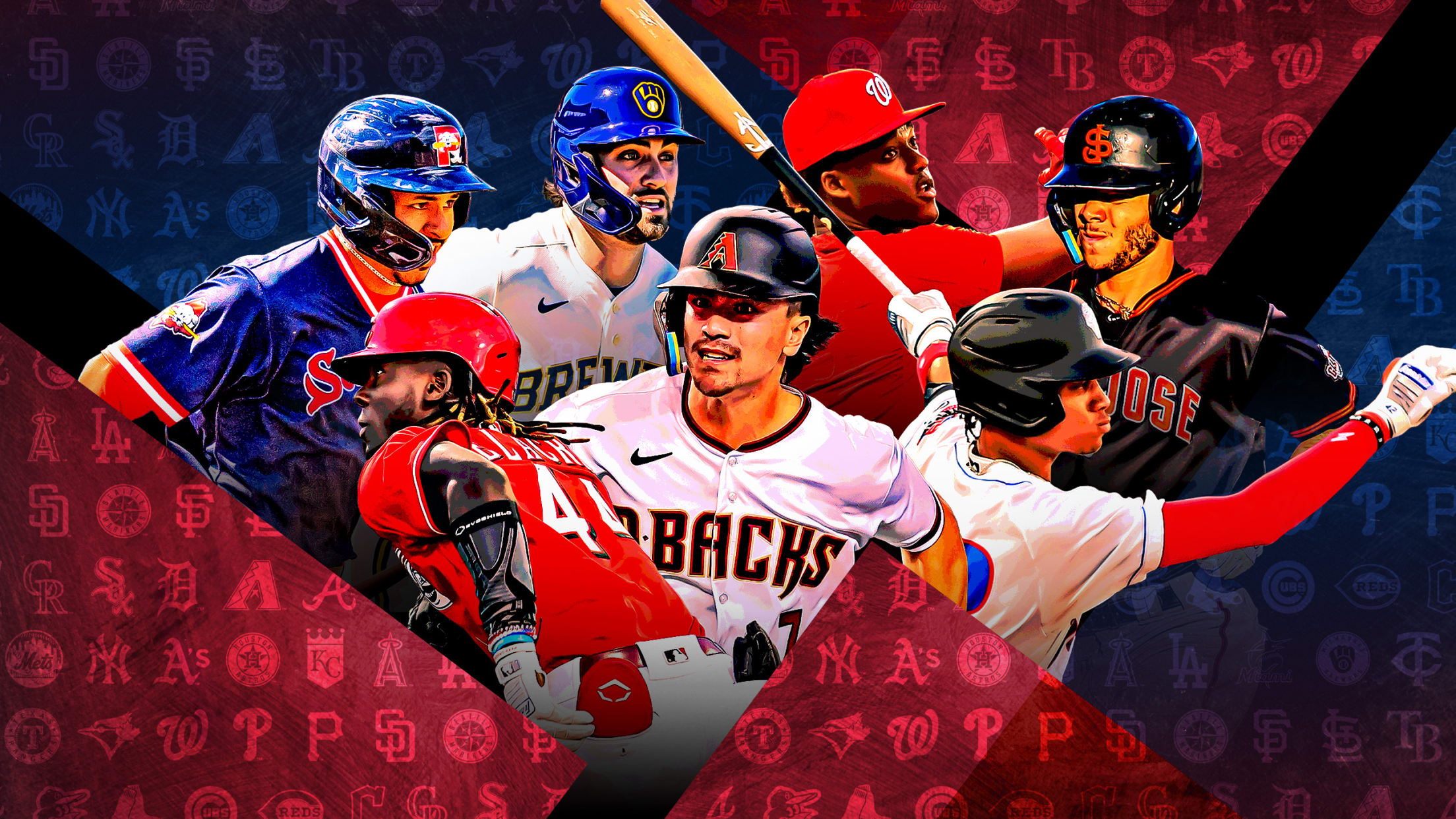 Speed has always been a key tool for position players. It's about to get a whole lot more important. New rules coming to Major League Baseball in 2023 -- namely the ones limiting disengagements on the mound and increasing the size of the bases -- are set to encourage an
Tune up for the season with free games on MLB.TV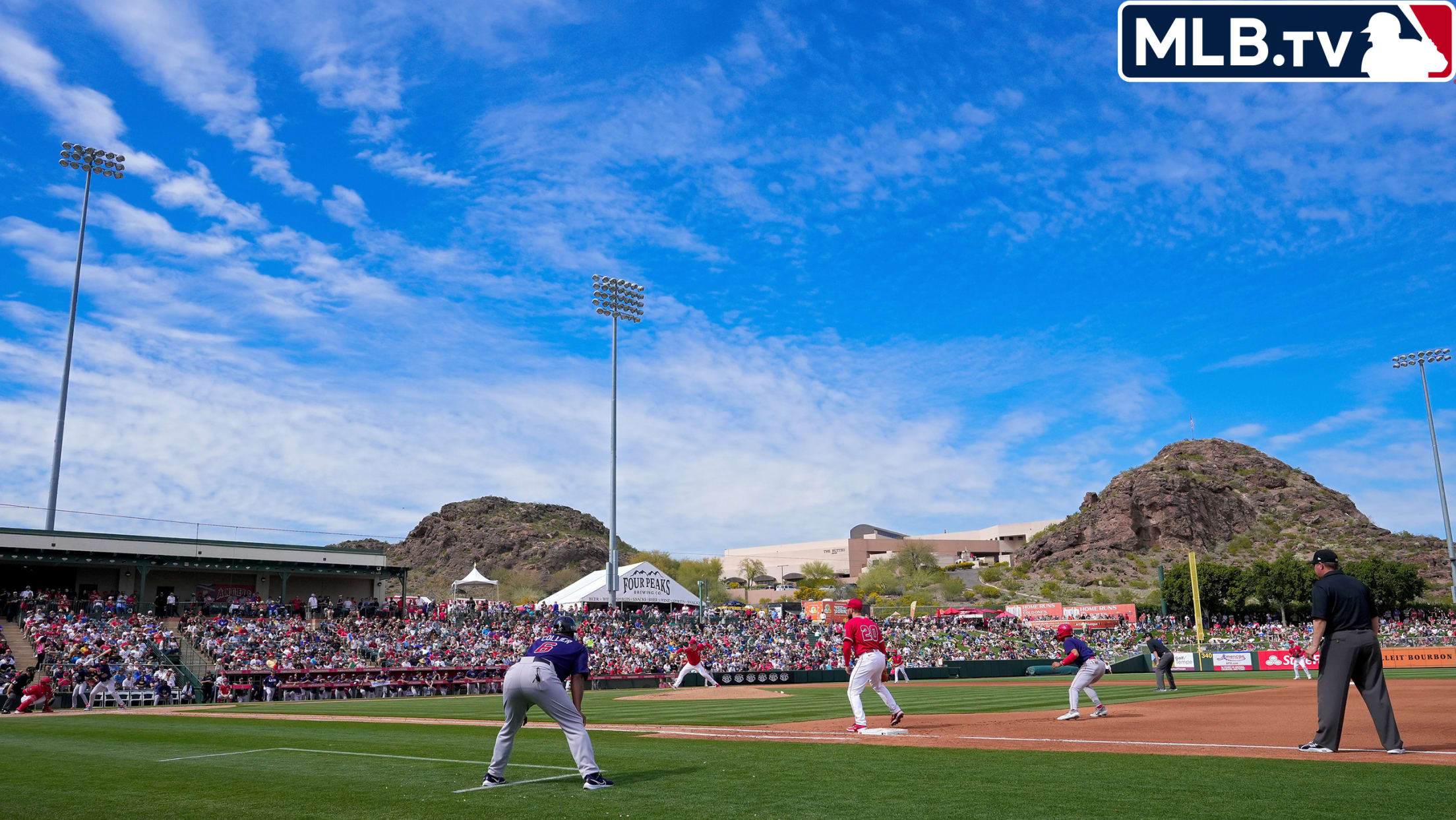 With the World Baseball Classic over and Opening Day not until Thursday, you might be feeling a bit of a baseball void right now. But you don't have to. MLB.TV is running its annual free preview. All you need to do is log in with an MLB.com account -- no
Crawford fresh and ready in return from injury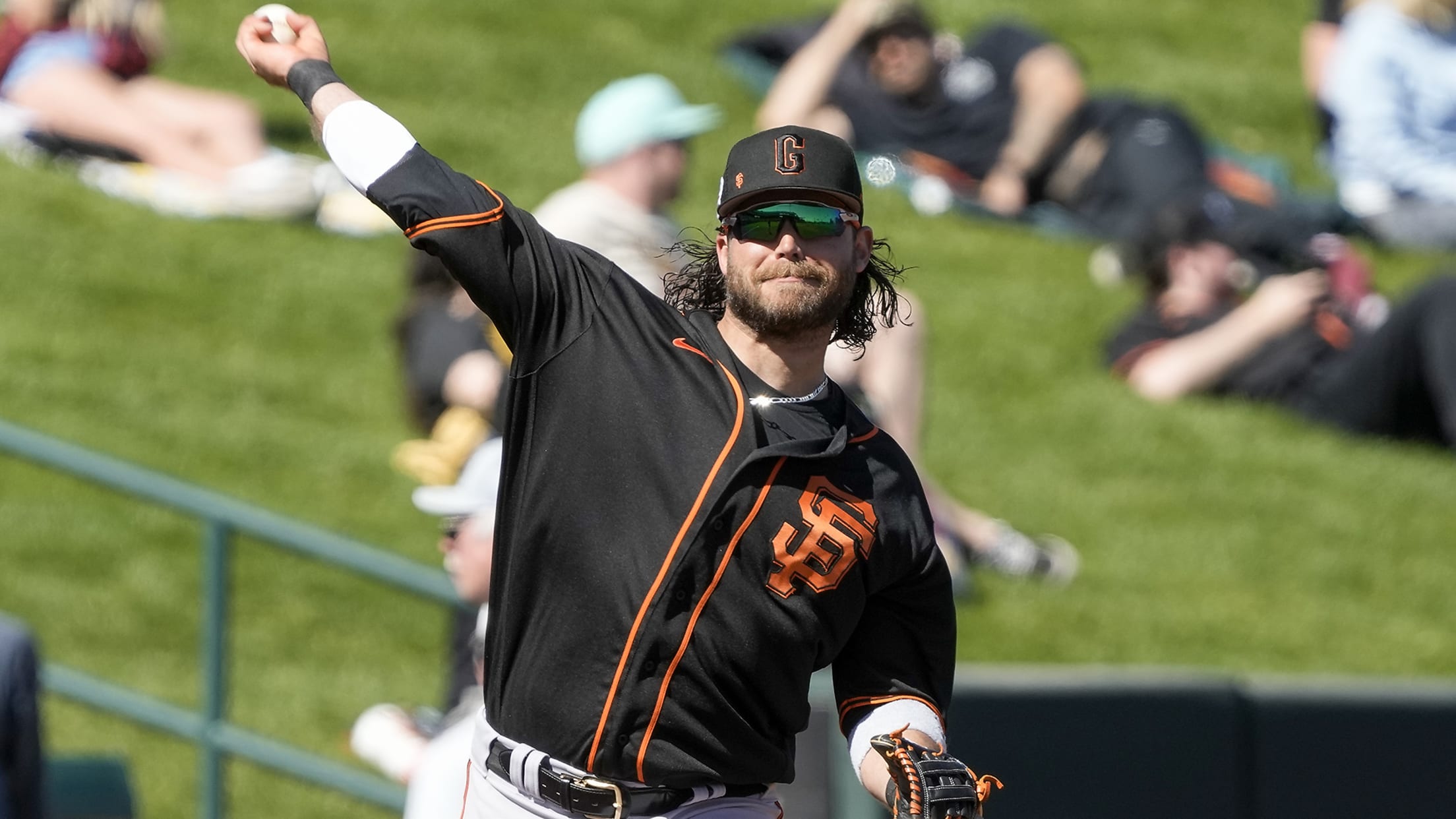 SCOTTSDALE, Ariz. -- Even after he was shut down for a week with left knee discomfort, veteran Brandon Crawford expressed confidence that he'd be back in time to make his 12th consecutive Opening Day start for the Giants. Crawford took the first step towards accomplishing that goal on Wednesday afternoon,
Here are Sergio Romo's best moments as a Giant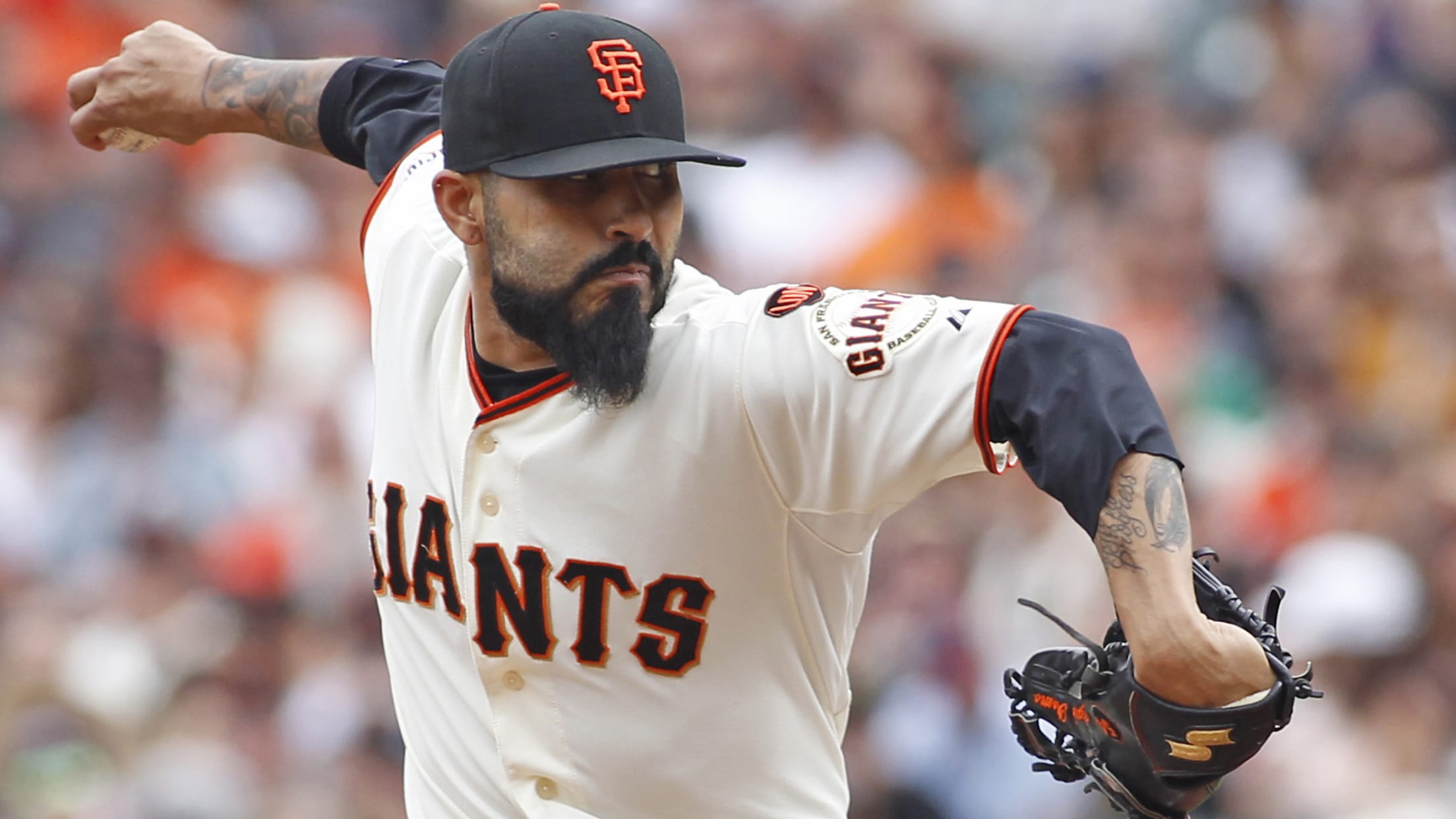 This story was excerpted from Maria Guardado's Giants Beat newsletter. To read the full newsletter, click here. And subscribe to get it regularly in your inbox.
Schmitt among prospects who opened eyes in Spring Training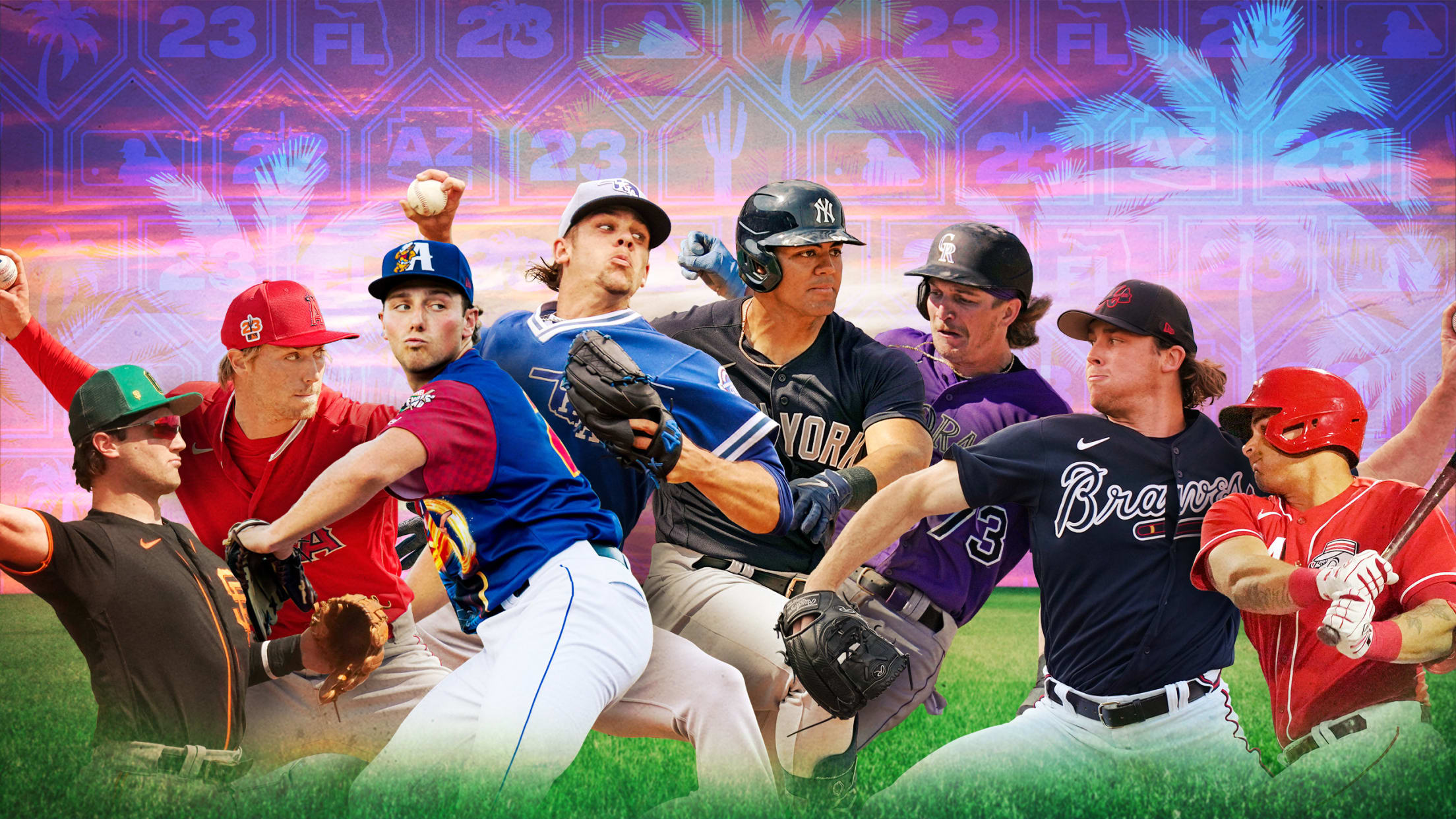 With the countdown to Opening Day into the single digits and rosters being trimmed every day, MLB Pipeline looks at some prospects who have impressed during Spring Training. Jim Callis and Jonathan Mayo discussed this very topic on the latest Pipeline Podcast, breaking down players into four categories -- Top
Injuries & Moves: Crawford back, eyeing Opening Day lineup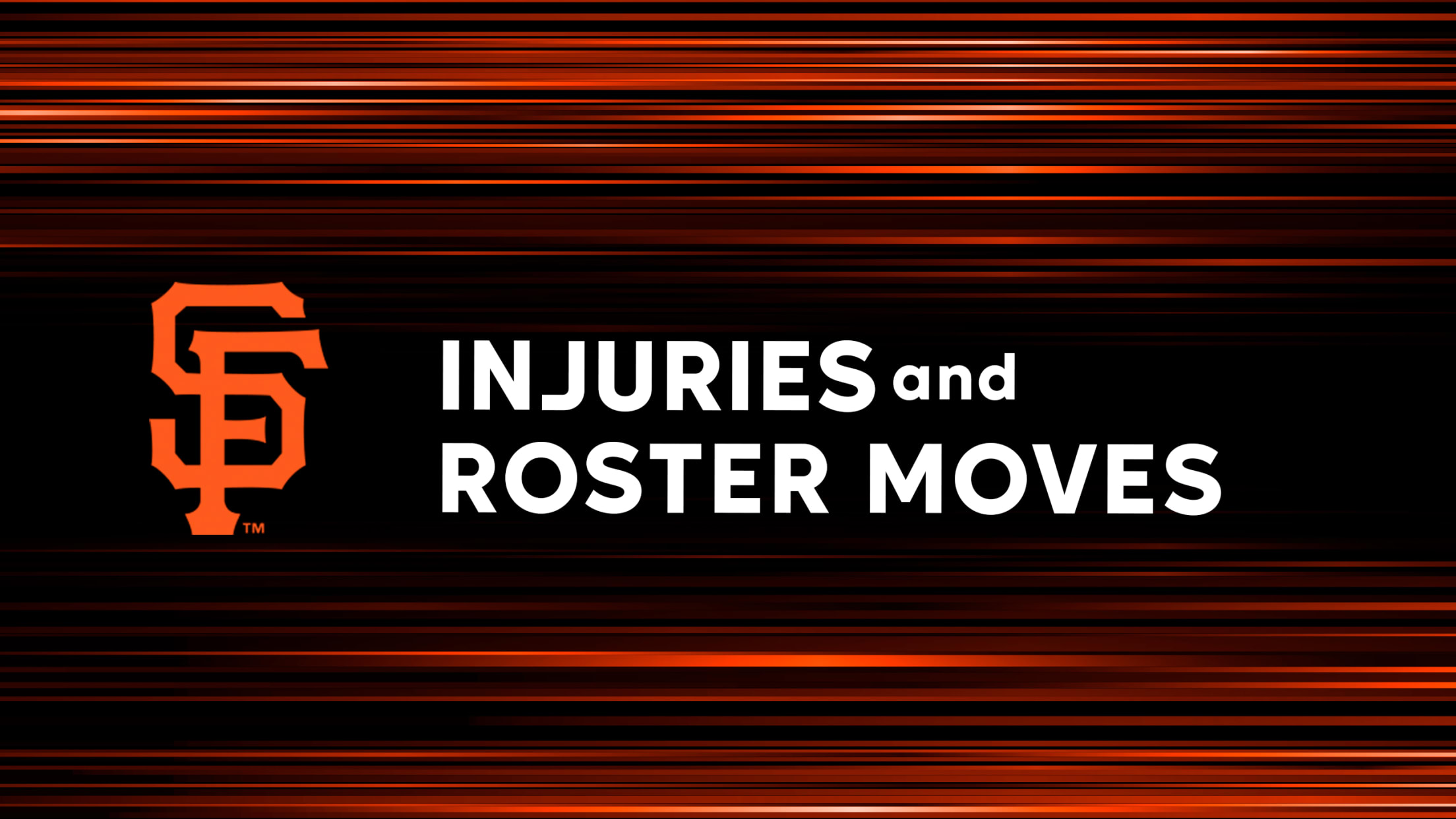 Here's how Giants' Opening Day roster could look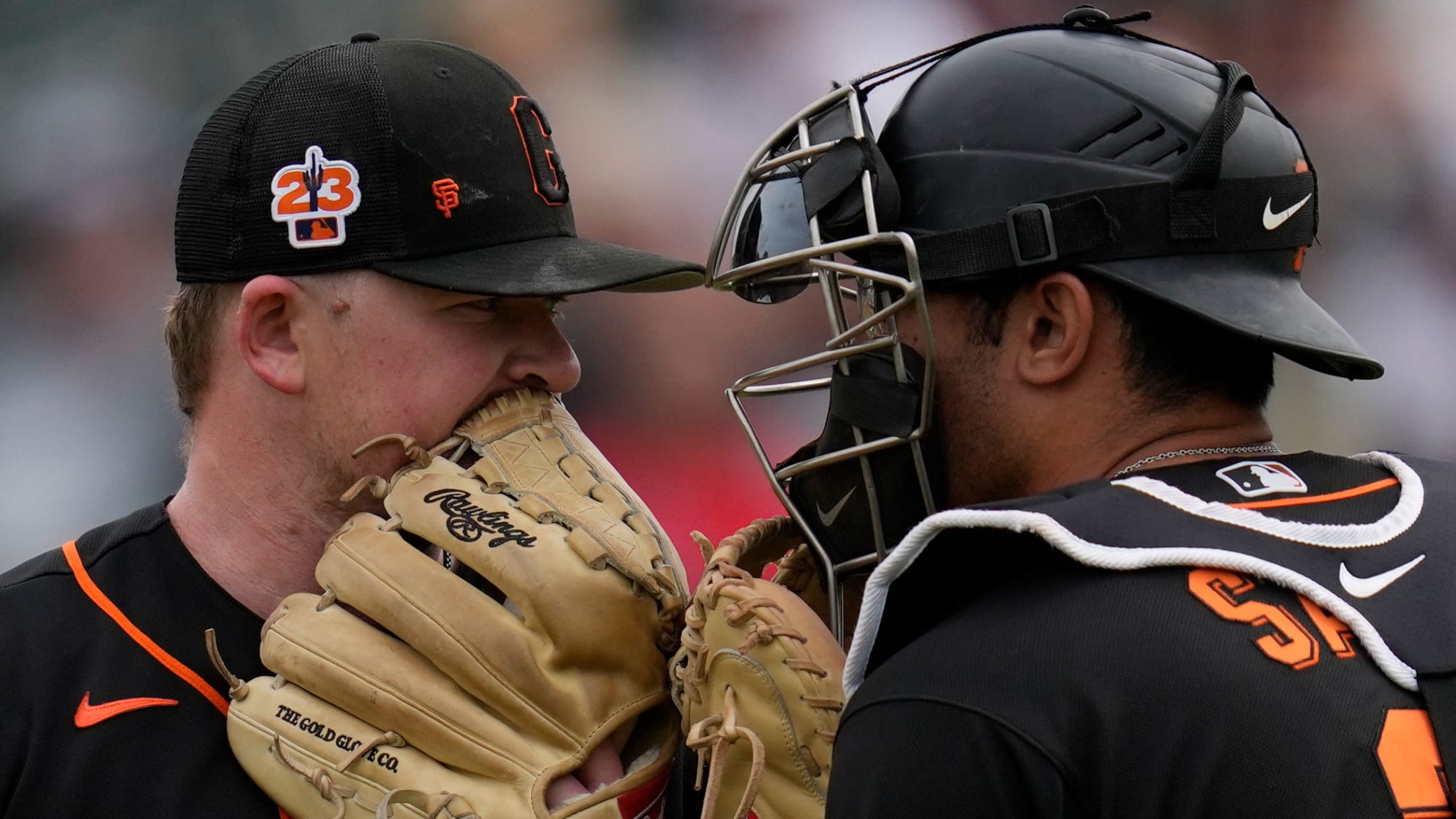 SCOTTSDALE, Ariz. -- After a quiet start to camp, the Giants were hit with a rash of injuries in recent weeks that have the potential to alter the outlook for their Opening Day roster. The outfield mix has been hit particularly hard, creating avenues for a few young players to
Giants' crowded crop of backstops in focus
Blake Sabol, Roberto Pérez among worthy options for Opening Day roster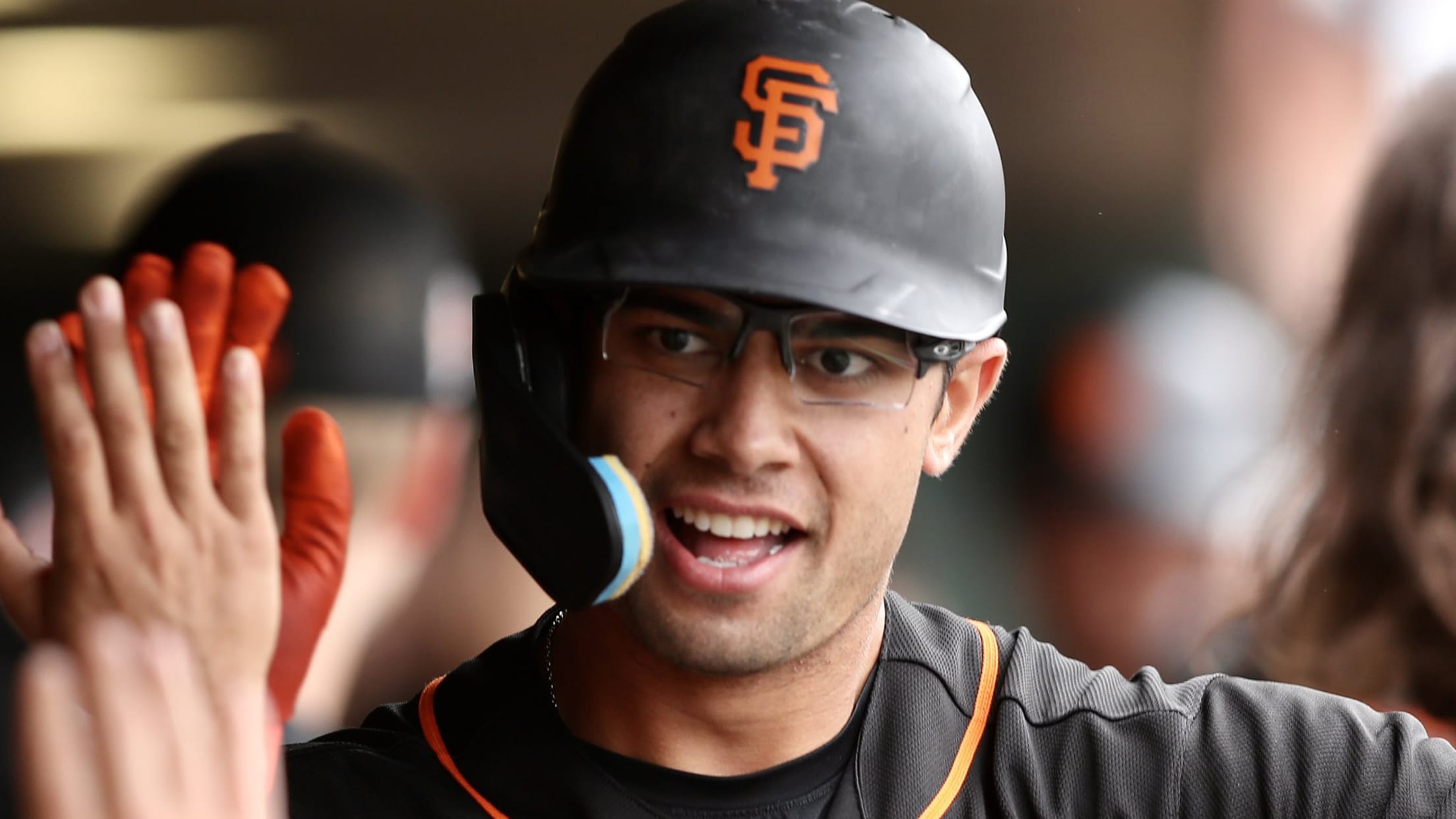 SCOTTSDALE, Ariz. -- The Giants have a catching problem. Lucky for them, it's a good problem. With Opening Day less than two weeks away, the Giants have some difficult decisions to make behind the plate. Roberto Pérez, Joey Bart, Blake Sabol and Austin Wynns are all competing for an undetermined
'Emotional just playing catch': Romo opens up about retiring with Giants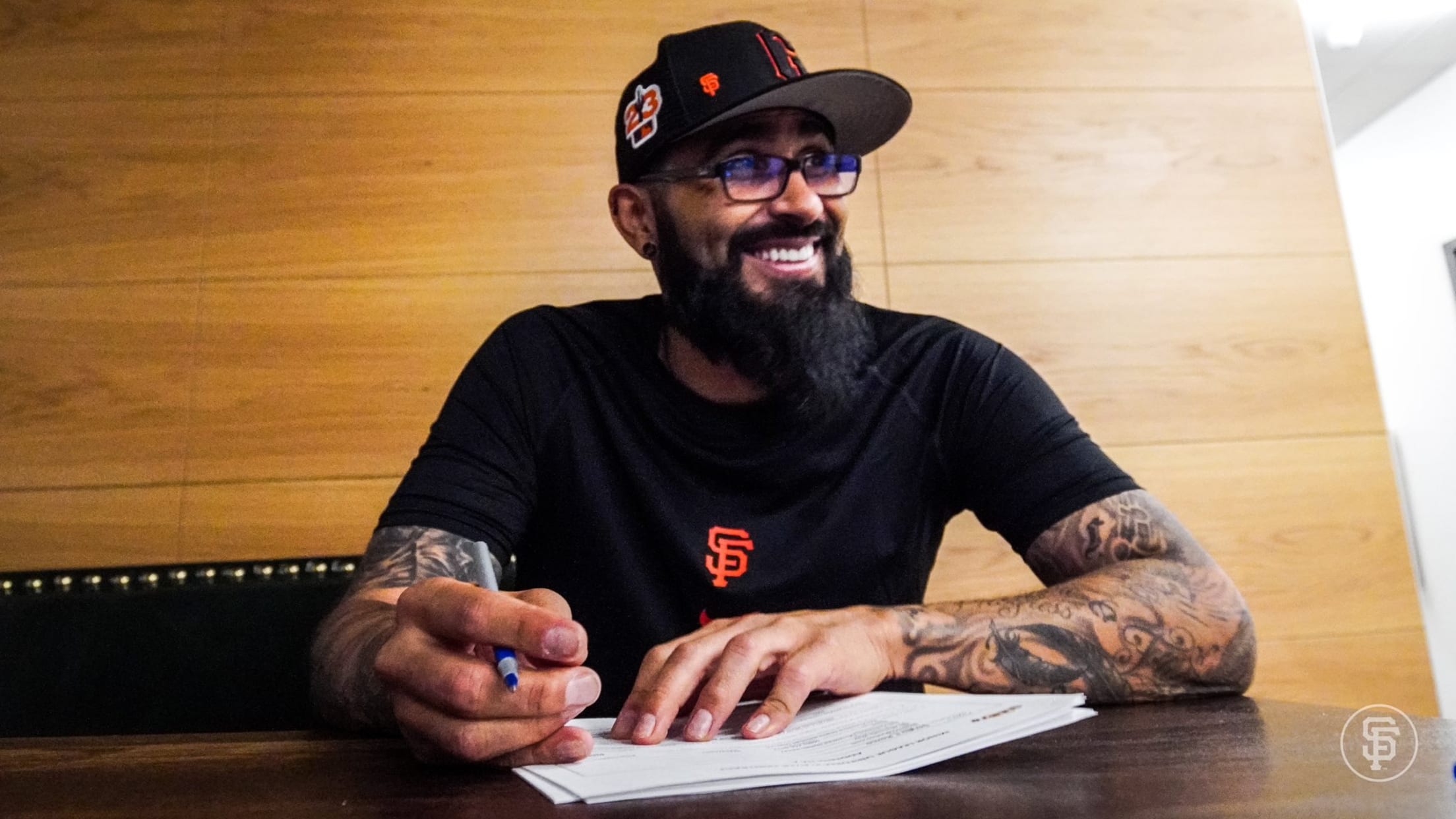 SCOTTSDALE, Ariz. -- Giants fans crowded against the fence along the back fields at Scottsdale Stadium on Saturday morning, trying to get an autograph or even a glimpse of the player who, just minutes earlier, had inked a new deal with the team. A new deal for a familiar face.
Johnson sprinting his way through Spring Training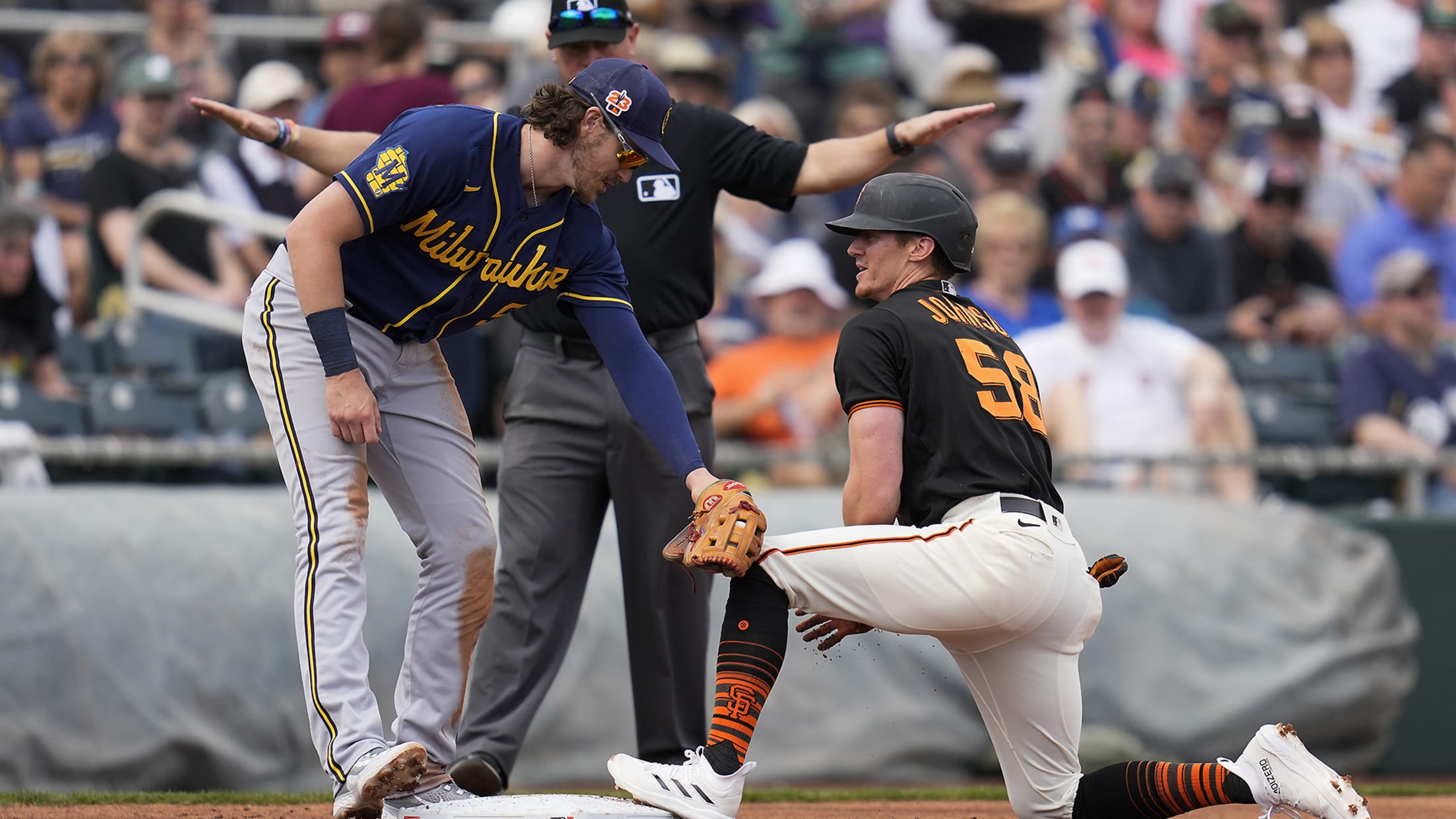 MESA, Ariz. -- If Bryce Johnson gets in a game, there's a pretty good chance he'll attempt to steal a base. And there's a pretty good chance he won't get caught. Johnson stole two bags in Friday's 7-2 loss to the A's at Hohokam Stadium, bringing his Spring Training total
Each team's prospect with the best fastball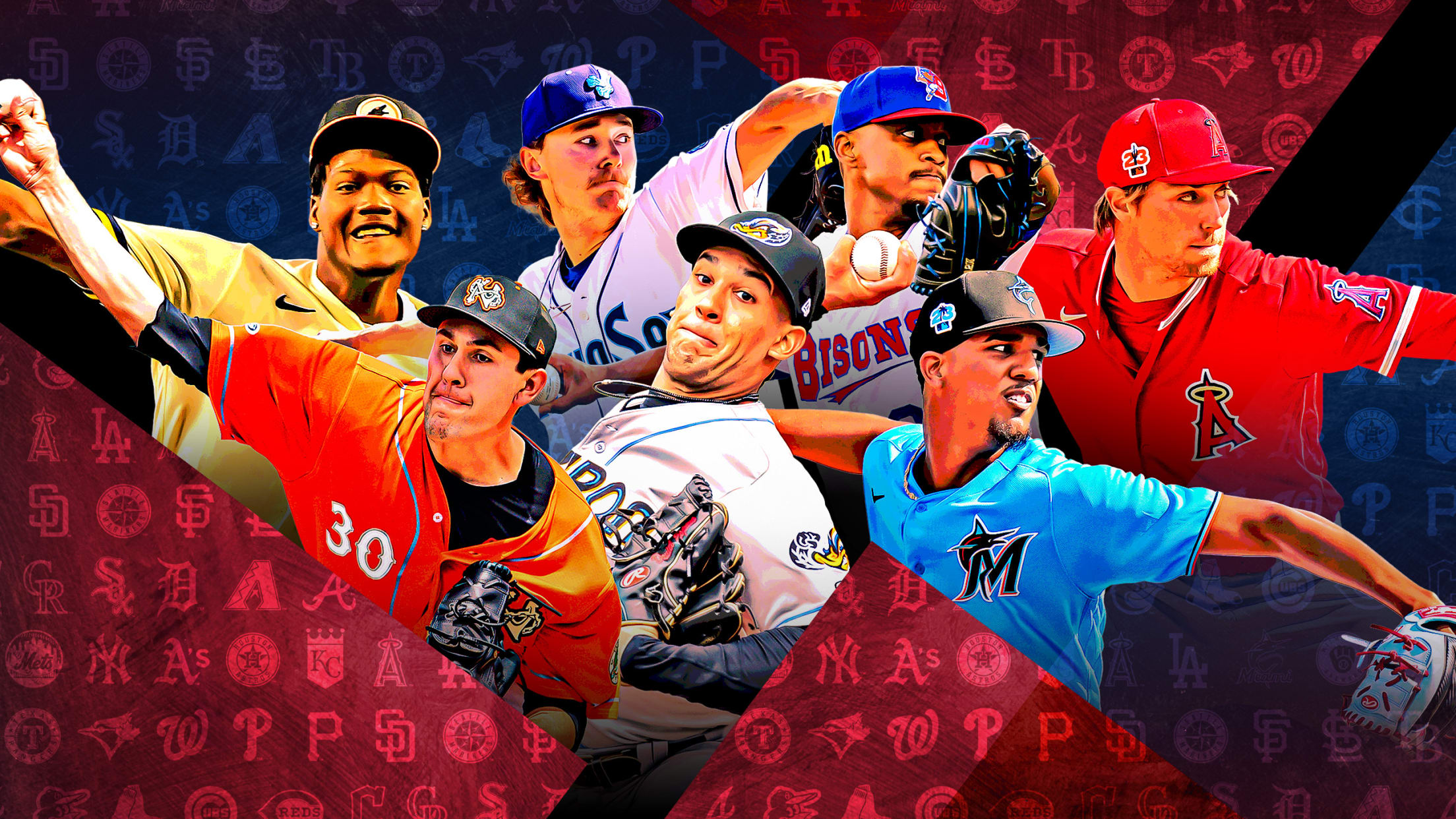 "Throw him the cheese! Throw him the high, stinky Limburger!" That's Henry Rowengartner's line from Rookie of the Year. Of course, pitching is more of an art than simply throwing hard. But sometimes – and especially in an age where we're seeing more velo than ever – sometimes it's just
Giants high-upside Draft picks already turning heads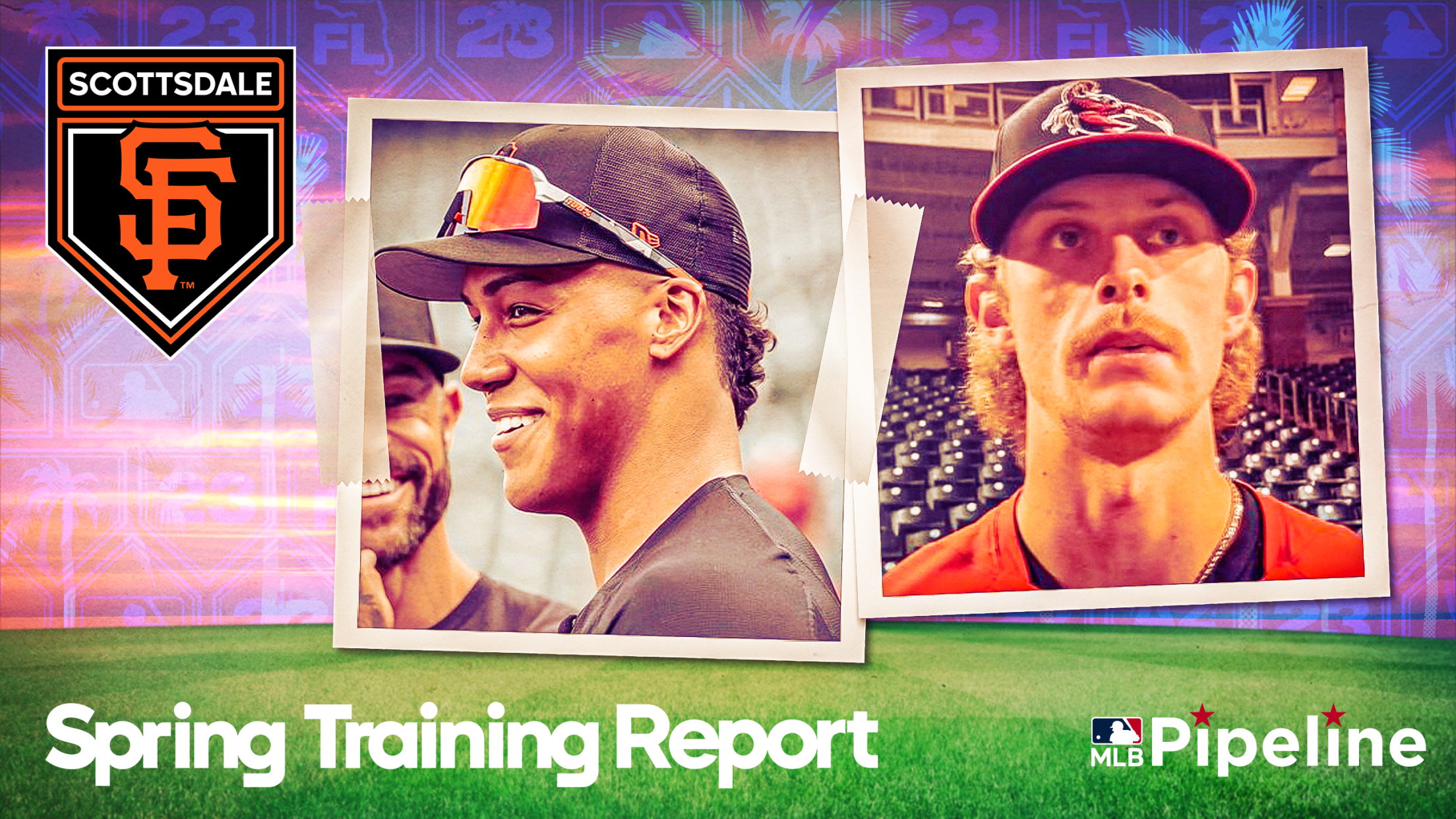 SCOTTSDALE, Ariz. -- The top of the Giants system, lefty Kyle Harrison as the exception, is very hitter-heavy. After Harrison, in fact, there are six straight bats leading their Top 30. The 2022 Draft class could change the balance of power to the mound. The Giants took six pitchers out
Romo returns to where it all started, will retire a Giant
Reliever instrumental in three World Series runs, saved decisive game in 2012 Fall Classic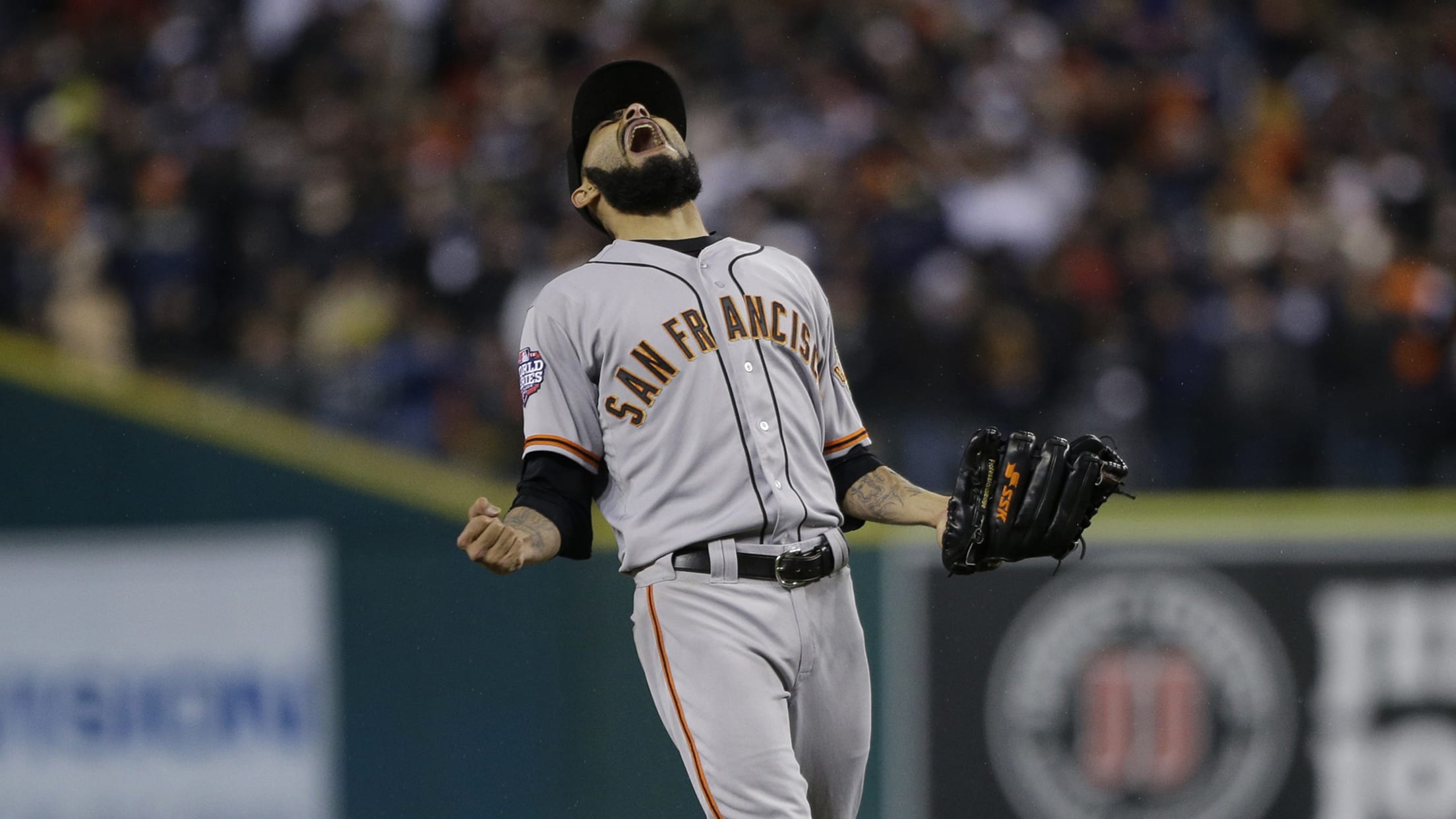 PEORIA, Ariz. -- On Friday afternoon, a familiar face and his trademark beard is set to (re)join Giants camp in Scottsdale. For the first time since 2016, Sergio Romo will have a locker in the home clubhouse at Scottsdale Stadium. The 40-year-old right-hander is set to sign a Minor League
Giants' No. 4 prospect brings unique energy to spring
Schmitt could be depth option at shortstop for big league team sooner than later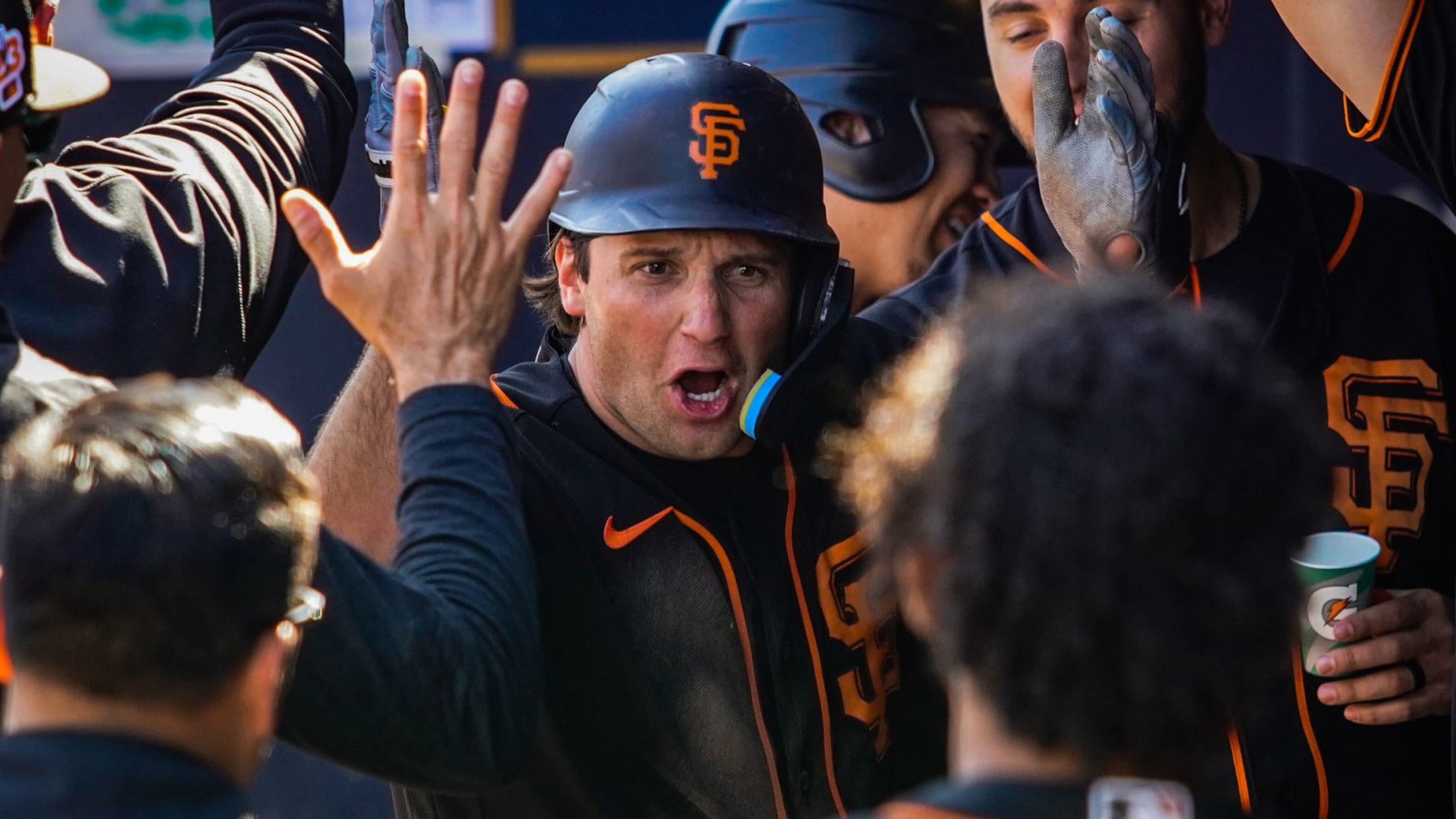 SCOTTSDALE, Ariz. -- Around a corner and down a flight of stairs from the Giants' main clubhouse at Scottsdale Stadium, Casey Schmitt sat in a secondary clubhouse attached to the home dugout. The space, which used to be the club's main locker room, is now home to the non-roster invitees
Meet the voice of Giants PitchCom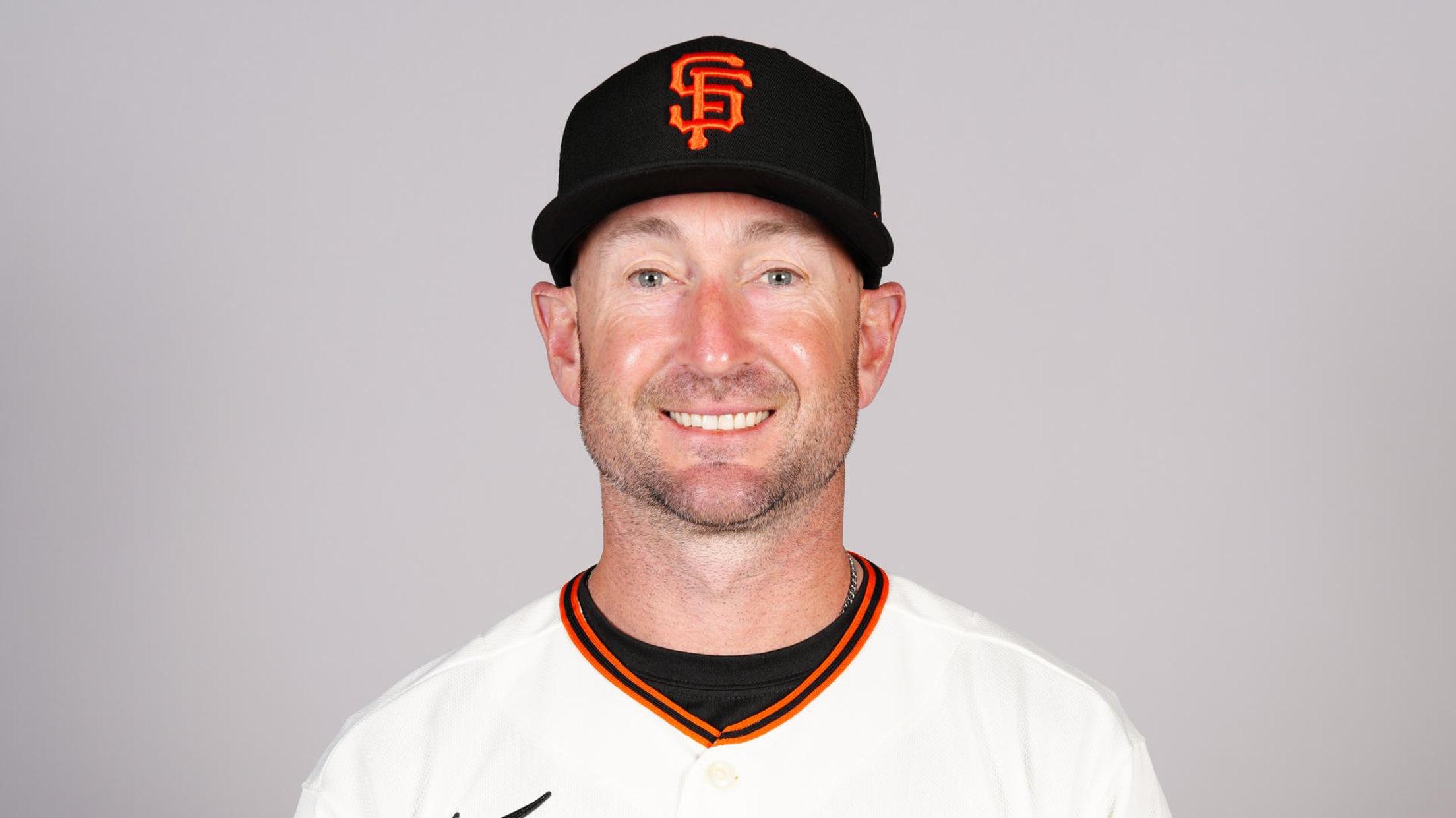 This story was excerpted from Maria Guardado's Giants Beat newsletter. To read the full newsletter, click here. And subscribe to get it regularly in your inbox.
'It's an honor': Webb gets Opening Day start in Bronx
Giants ace excited for opportunity to pitch in front of family at Yankee Stadium on March 30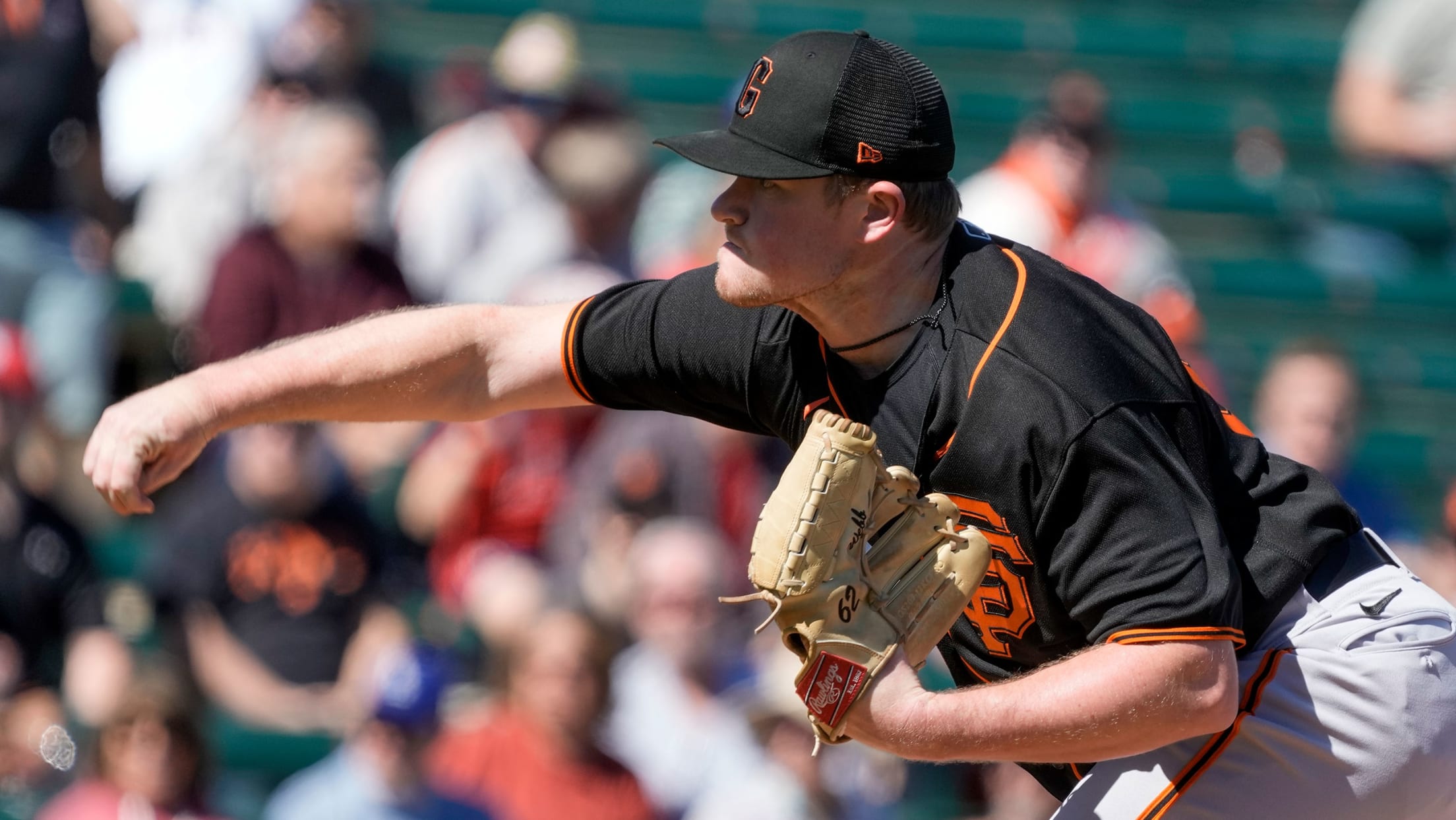 SCOTTSDALE, Ariz. -- There was never much mystery over who would start for the Giants on Opening Day, but manager Gabe Kapler made the news official on Tuesday: Logan Webb will get the ball for the club's regular-season opener at Yankee Stadium on March 30. Plenty of intriguing subplots will
Sabol's confident play earning rave reviews
Converted outfielder-turned-catcher impressing coaches, teammates with hot bat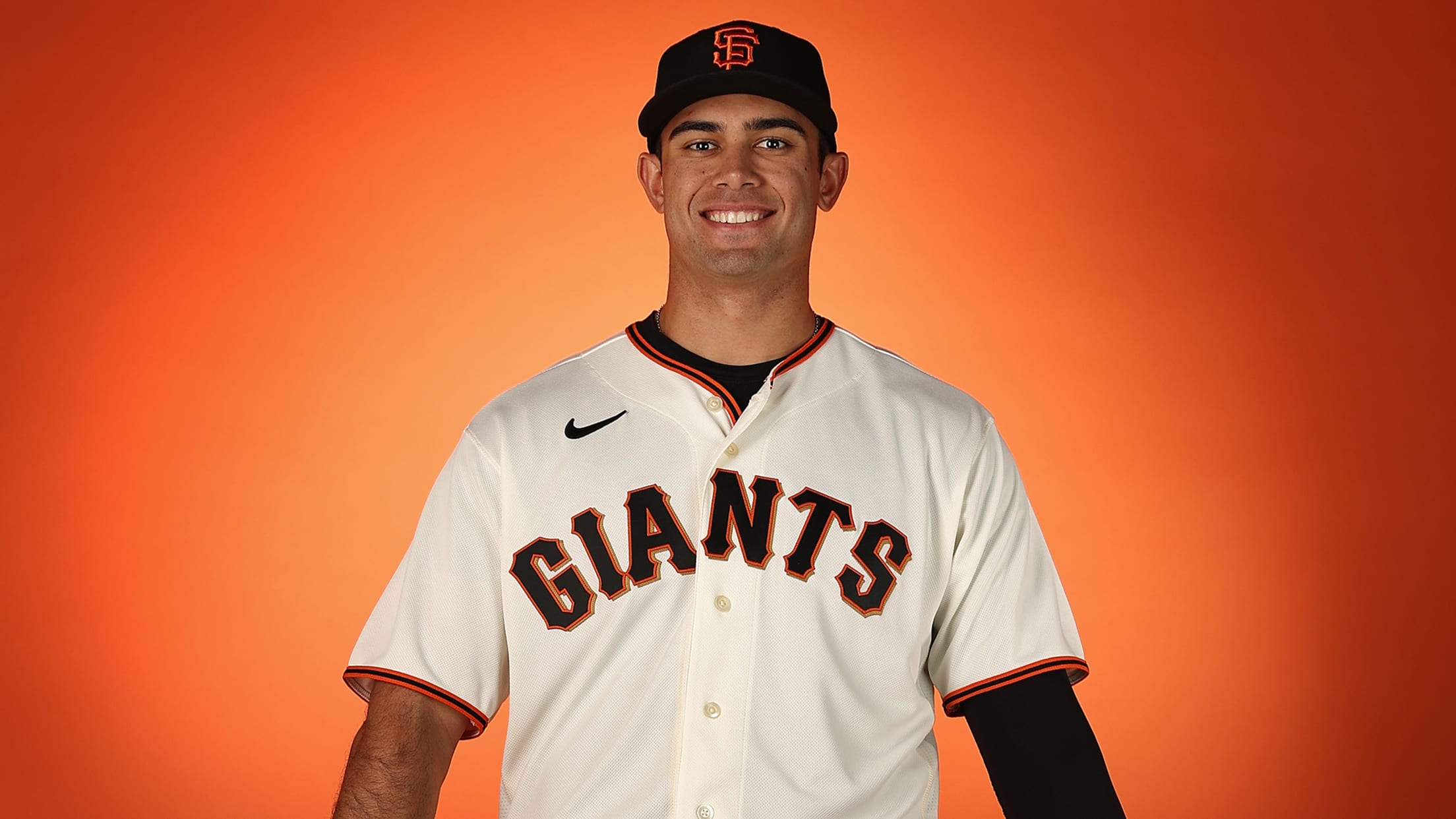 SCOTTSDALE, Ariz. -- Rule 5 Draft pick Blake Sabol has never lacked confidence as a hitter. "Honestly, I was a really cocky little kid," Sabol said, laughing. "My dad would say, 'Blake, you know why I always thought you were going to make it? Because you're your own biggest fan.'"
Haniger shut down with left oblique strain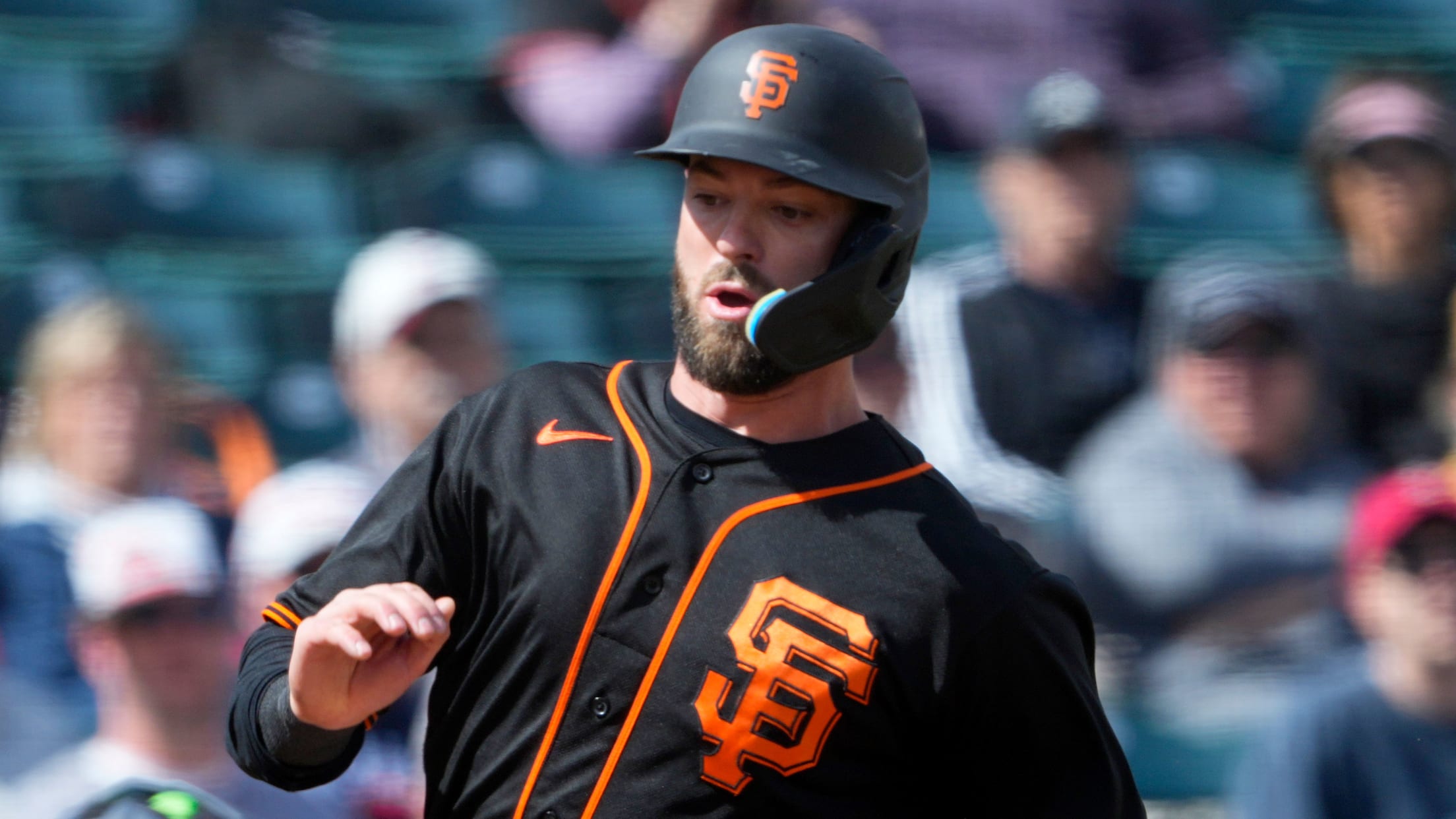 SCOTTSDALE, Ariz. -- Outfielder Mitch Haniger, one of the Giants' top free-agent acquisitions, will be shut down for the next five to seven days after being diagnosed with a Grade 1 left oblique strain, the club announced Saturday. Haniger was slated to start in right field against the Rockies on
'Culture camp' gives Giants prospects taste of Dominican Republic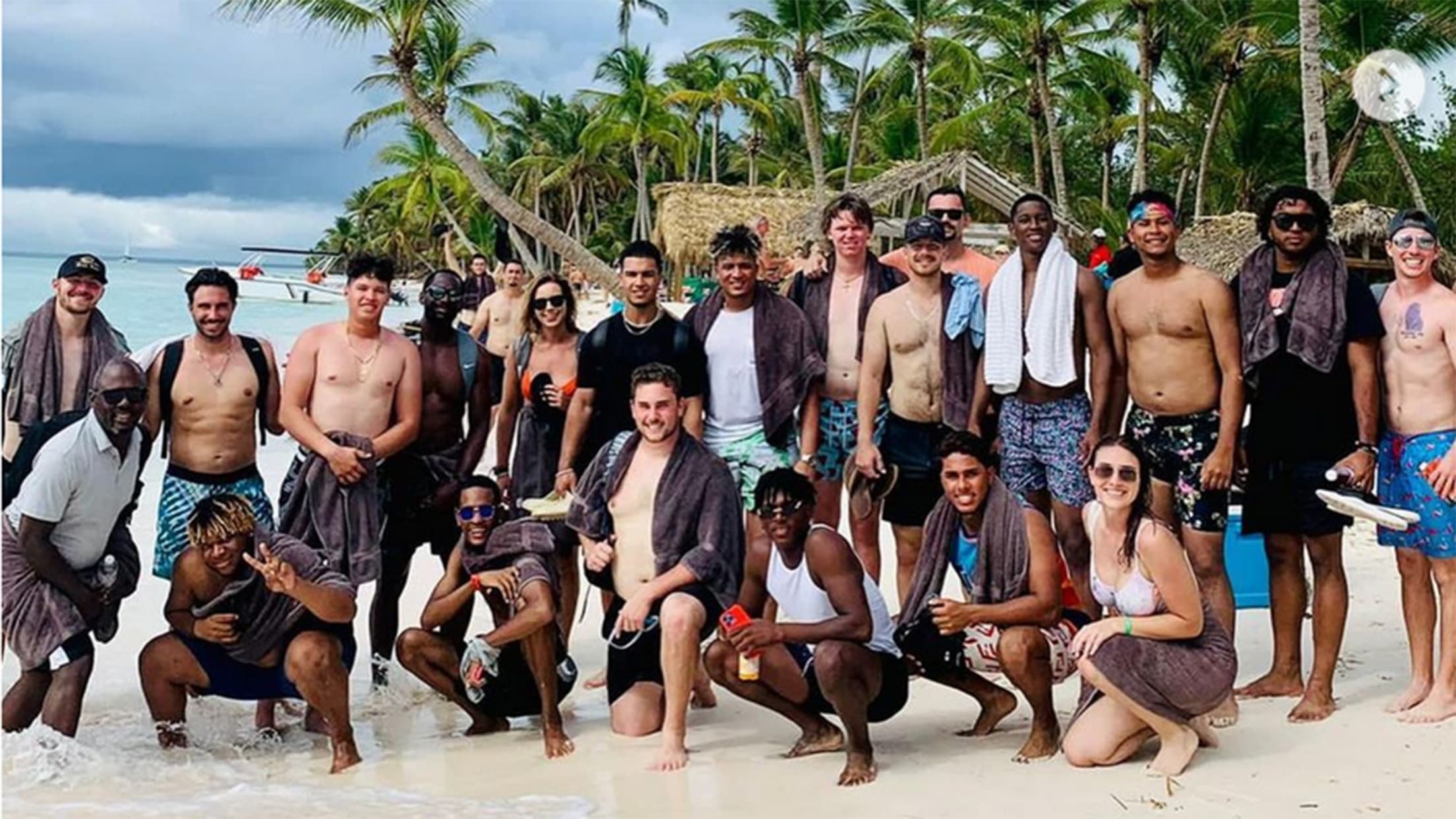 SCOTTSDALE, Ariz. -- Before he was invited to his first big league camp with the Giants, Kyle Harrison went to the Dominican Republic for culture camp. Back in November, Harrison and six other American prospects in the Giants' farm system -- Trevor McDonald, Eric Silva, Landen Roupp, Hayden Birdsong, Spencer
Jesús Alou, youngest of famed brother trio, dies at 80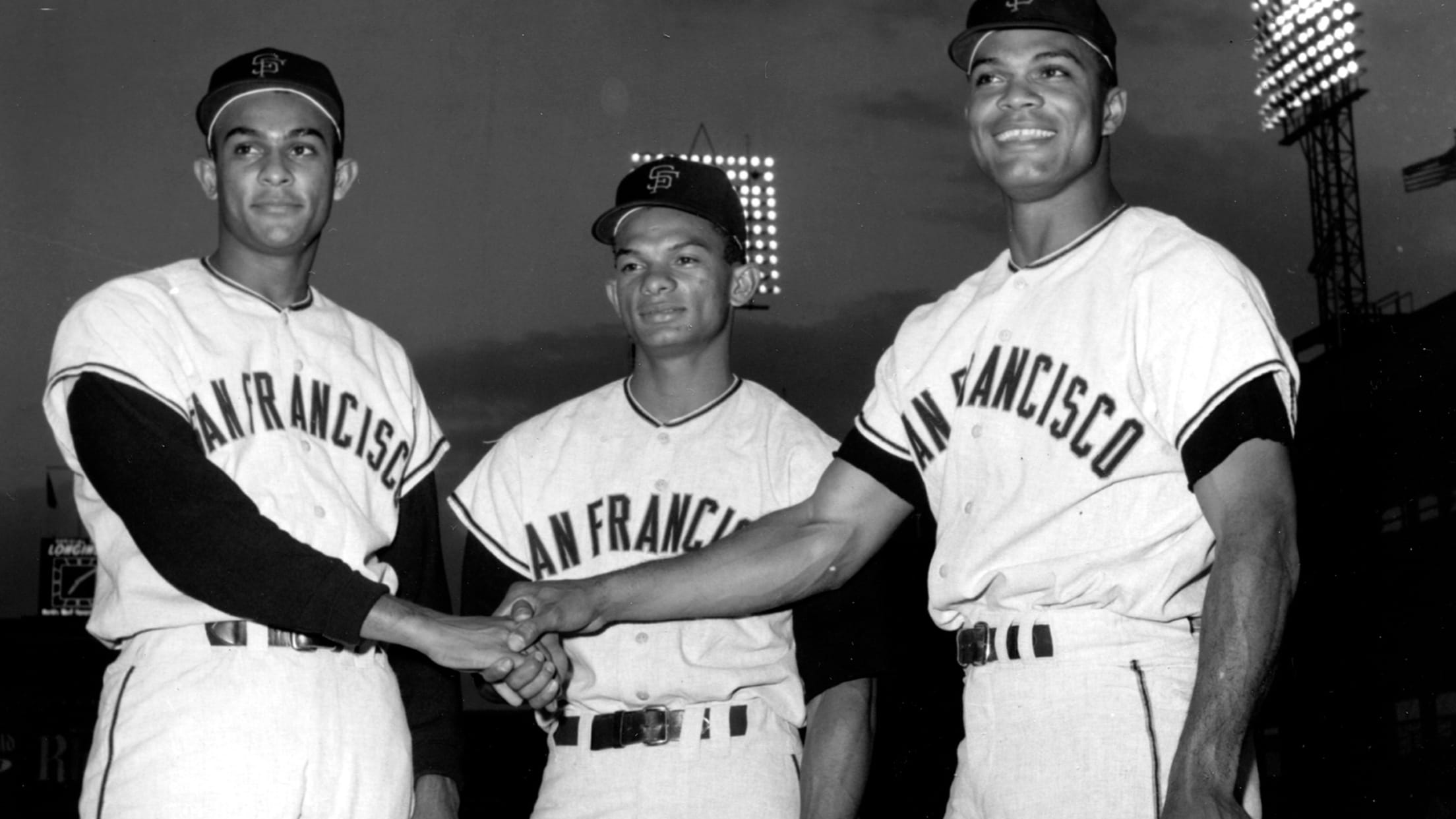 Jesús Alou, a two-time World Series champion and a member of one of baseball's most legendary families, died Friday at the age of 80, the Giants announced. Alou spent the first six seasons of his 15-year career with the Giants and made history on Sept. 15, 1963, when he appeared
Though uneventful, slugging Conforto enjoys return to defense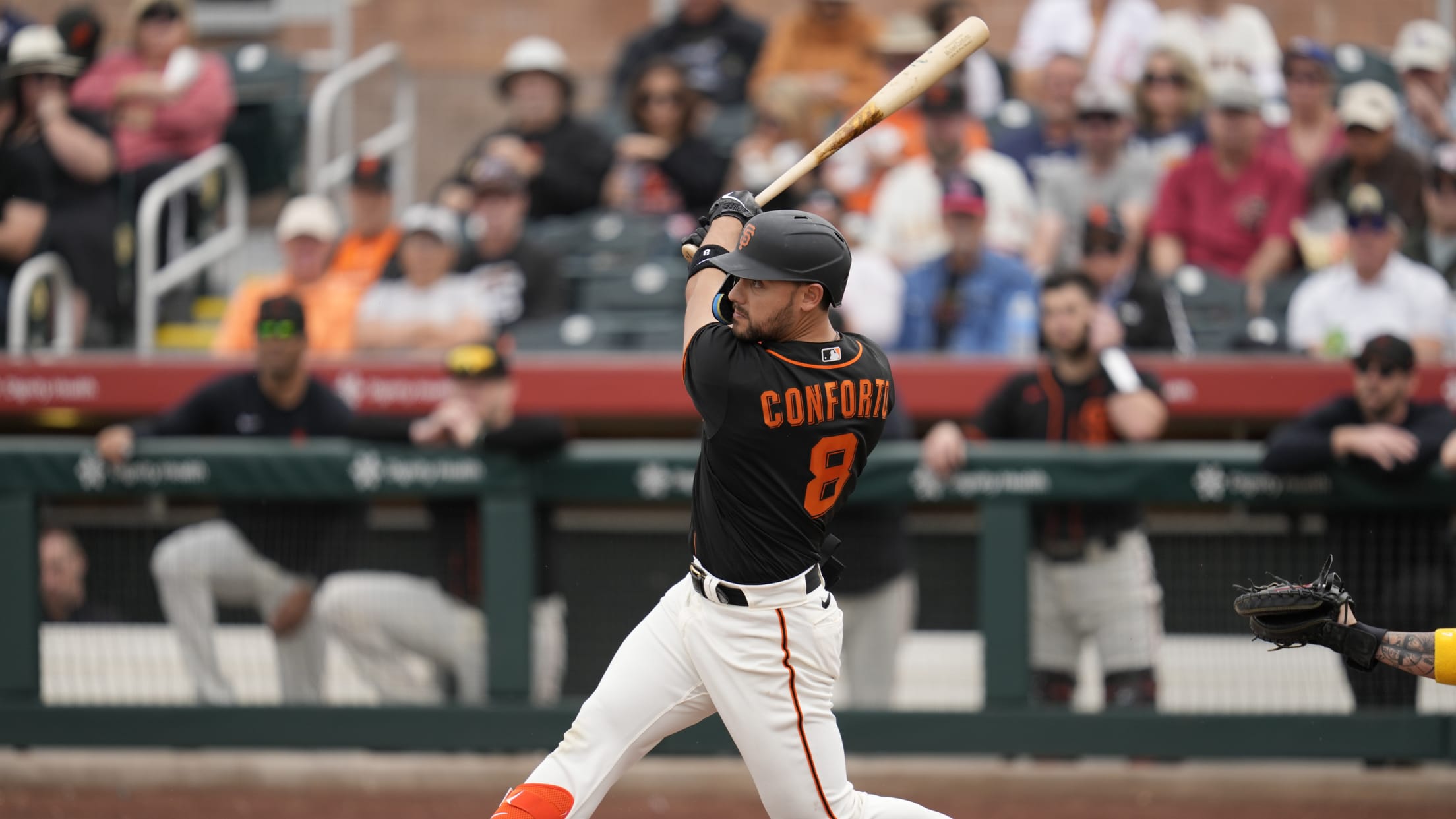 SCOTTSDALE, Ariz. -- One hour and 15 minutes before first pitch, Michael Conforto was already dressed in full uniform in the Giants' clubhouse, eagerly anticipating his long-awaited return to the outfield. It'd been 17 months since he'd last played the field, and he was chomping at the bit to finally
Here are 3 Giants to keep an eye on for rest of spring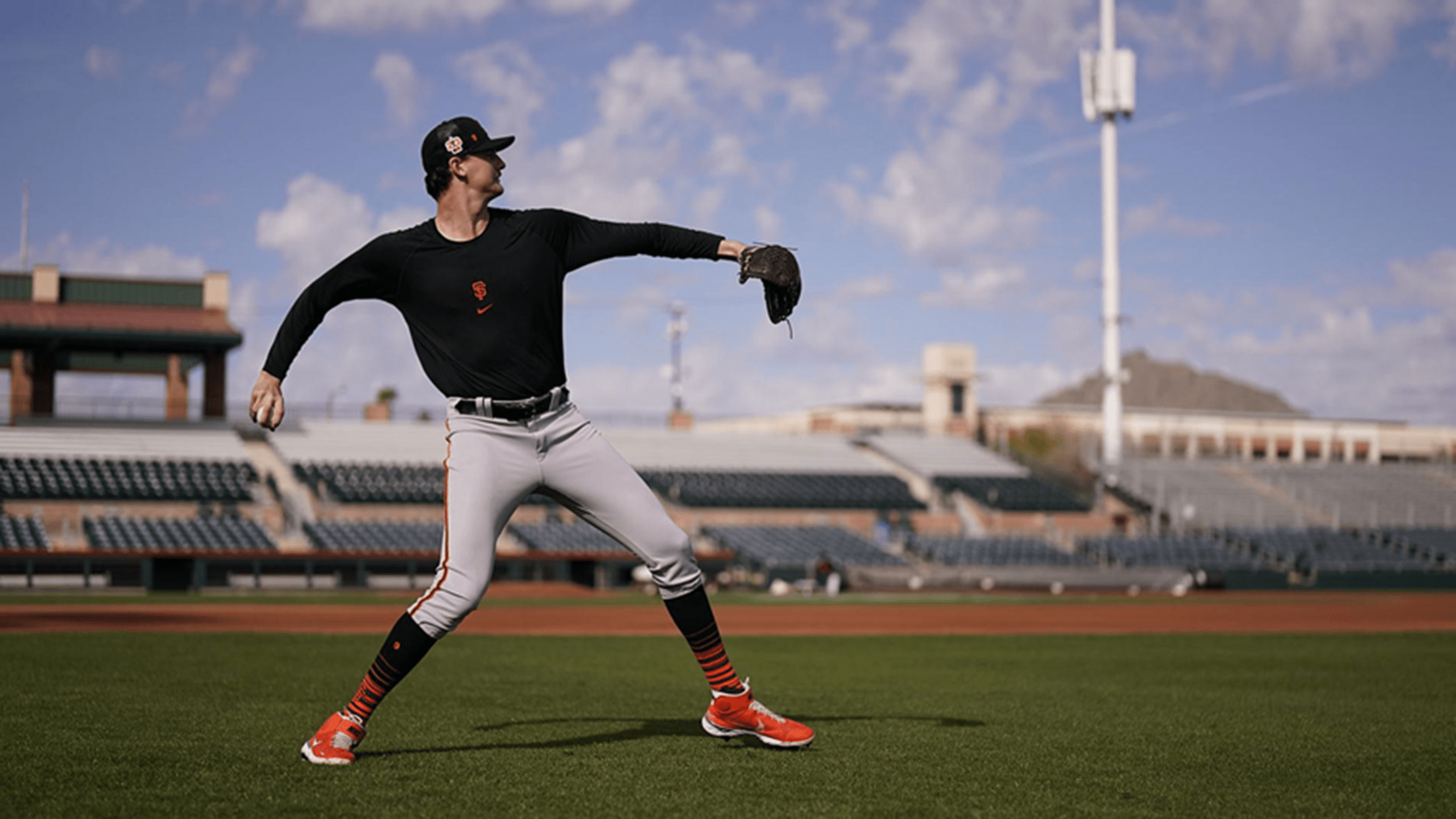 This story was excerpted from Maria Guardado's Giants Beat newsletter. To read the full newsletter, click here. And subscribe to get it regularly in your inbox.
Giants' Davis has 3 goals for himself in '23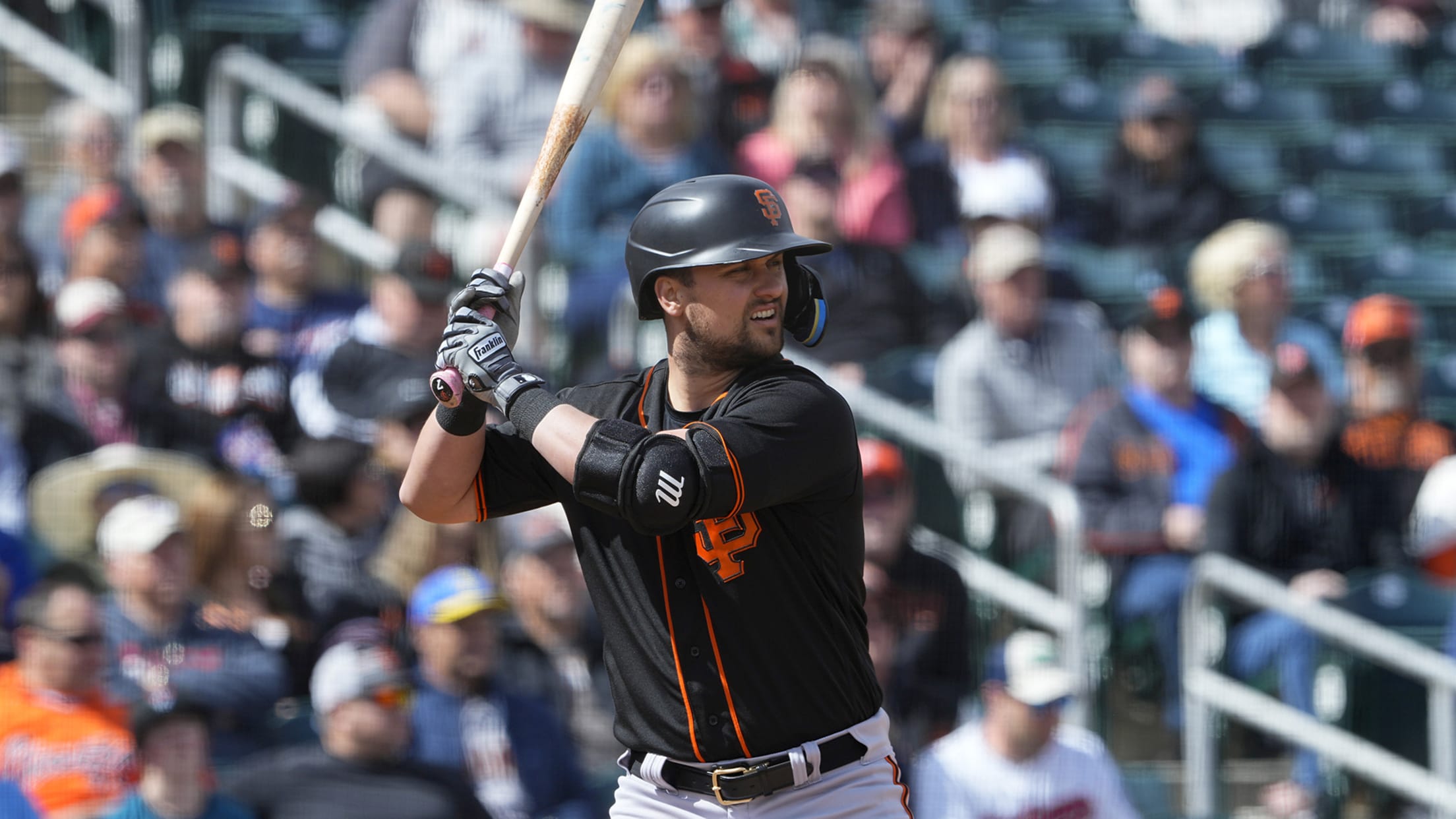 SCOTTSDALE, Ariz. -- J.D. Davis isn't shying away from setting lofty goals for himself as he enters his first full season with the Giants. Among his ambitions: Win a Gold Glove Award; be one of the best hitters in the league; and perhaps most importantly, establish himself as an everyday