Top 10 moments in McCovey's HOF career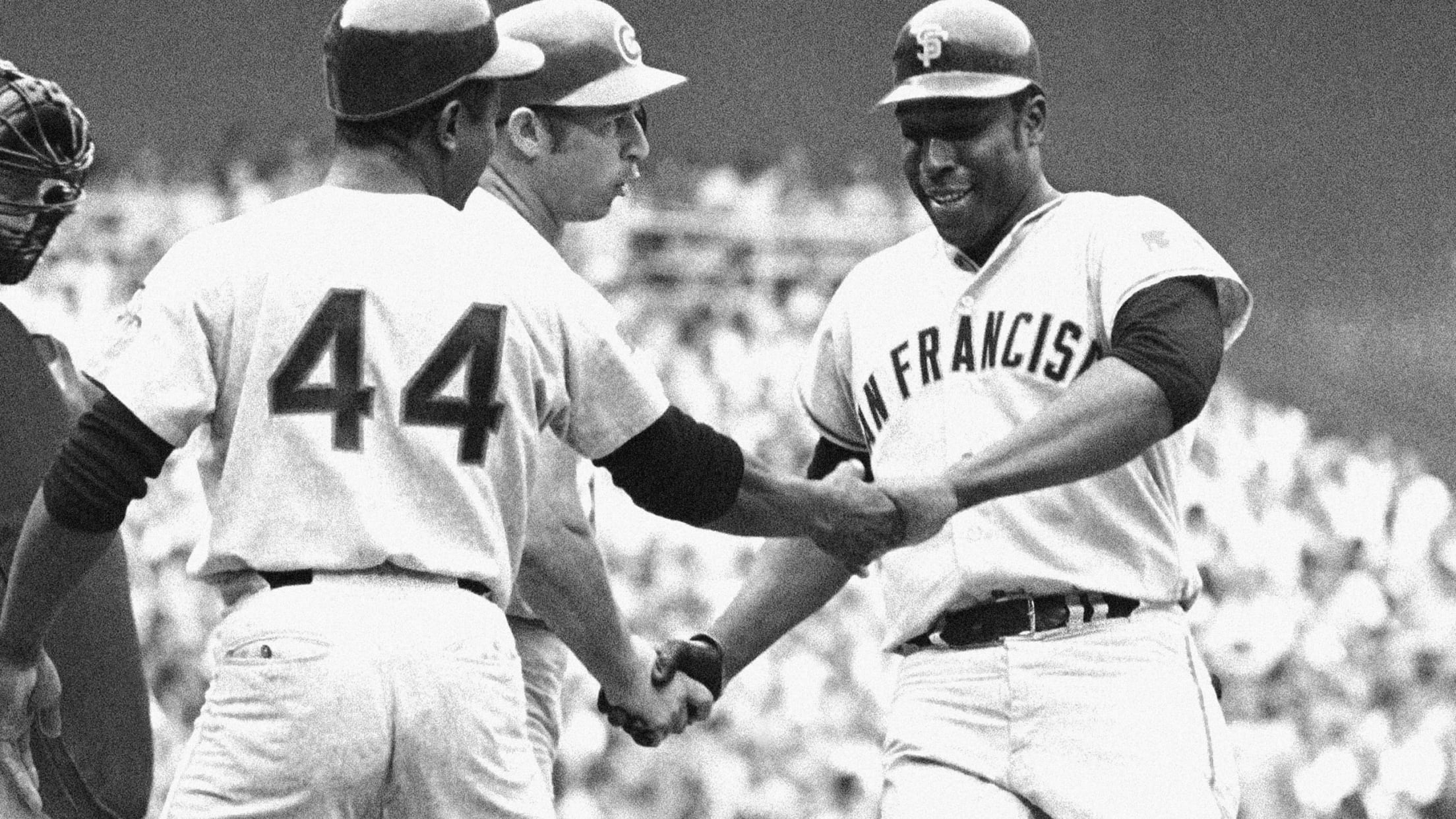 There are a handful of sluggers in Major League history whose tape-measure blasts would have been perfect for today's Statcast tracking technology. Babe Ruth, Bo Jackson, Mark McGwire and Barry Bonds all come to mind. But one hitter you might not think of right away -- but should -- is
How 'Bye Bye Baby' became a Giant hit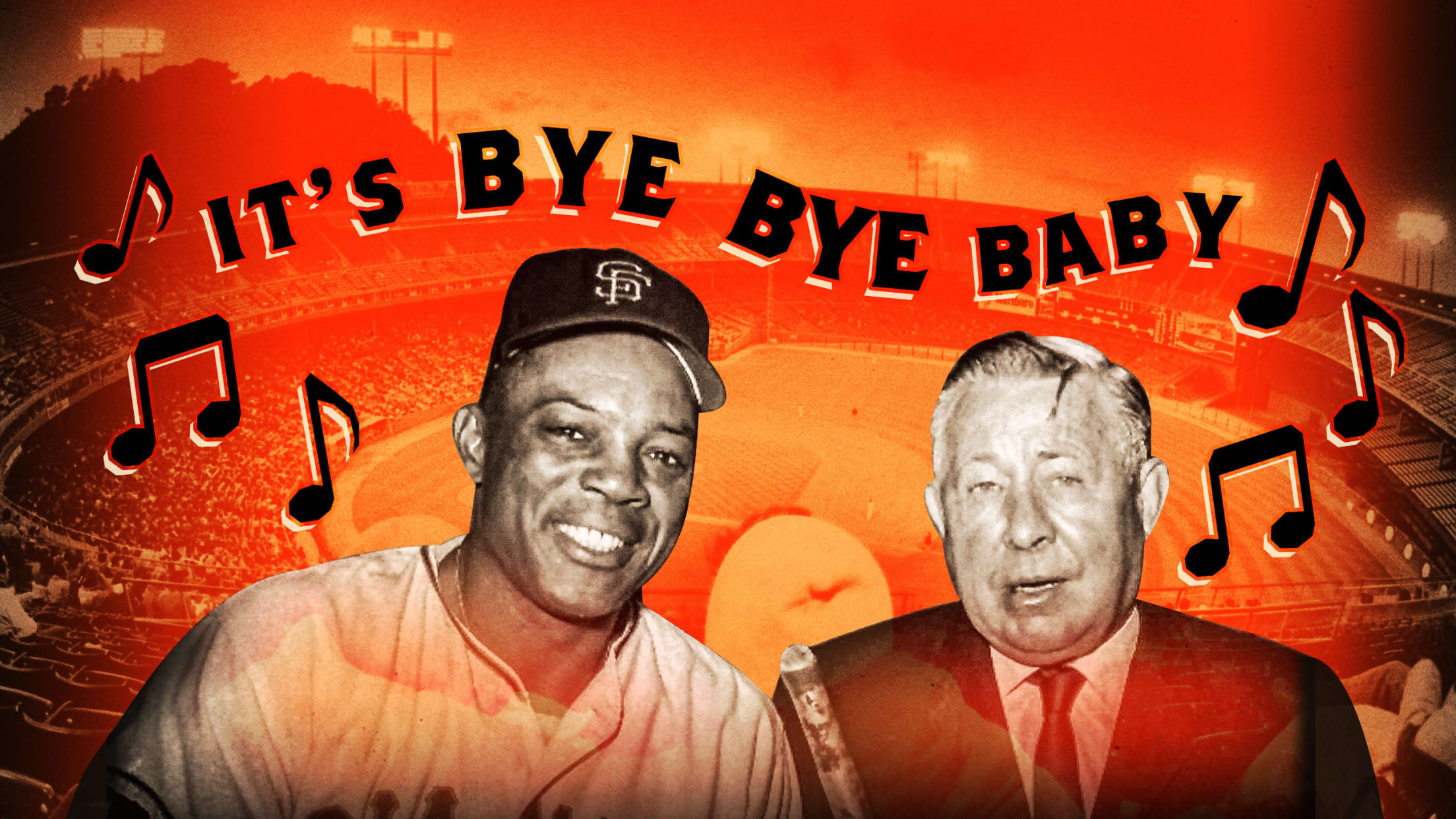 If you've attended a game at Oracle Park or tuned in to a Giants television broadcast, chances are you're familiar with the team's unofficial anthem: "Bye Bye Baby." The peppy song usually plays at the waterfront ballpark and on the Giants' broadcasts at the end of each half-inning in which
Here are the 6 Giants to win ROY honors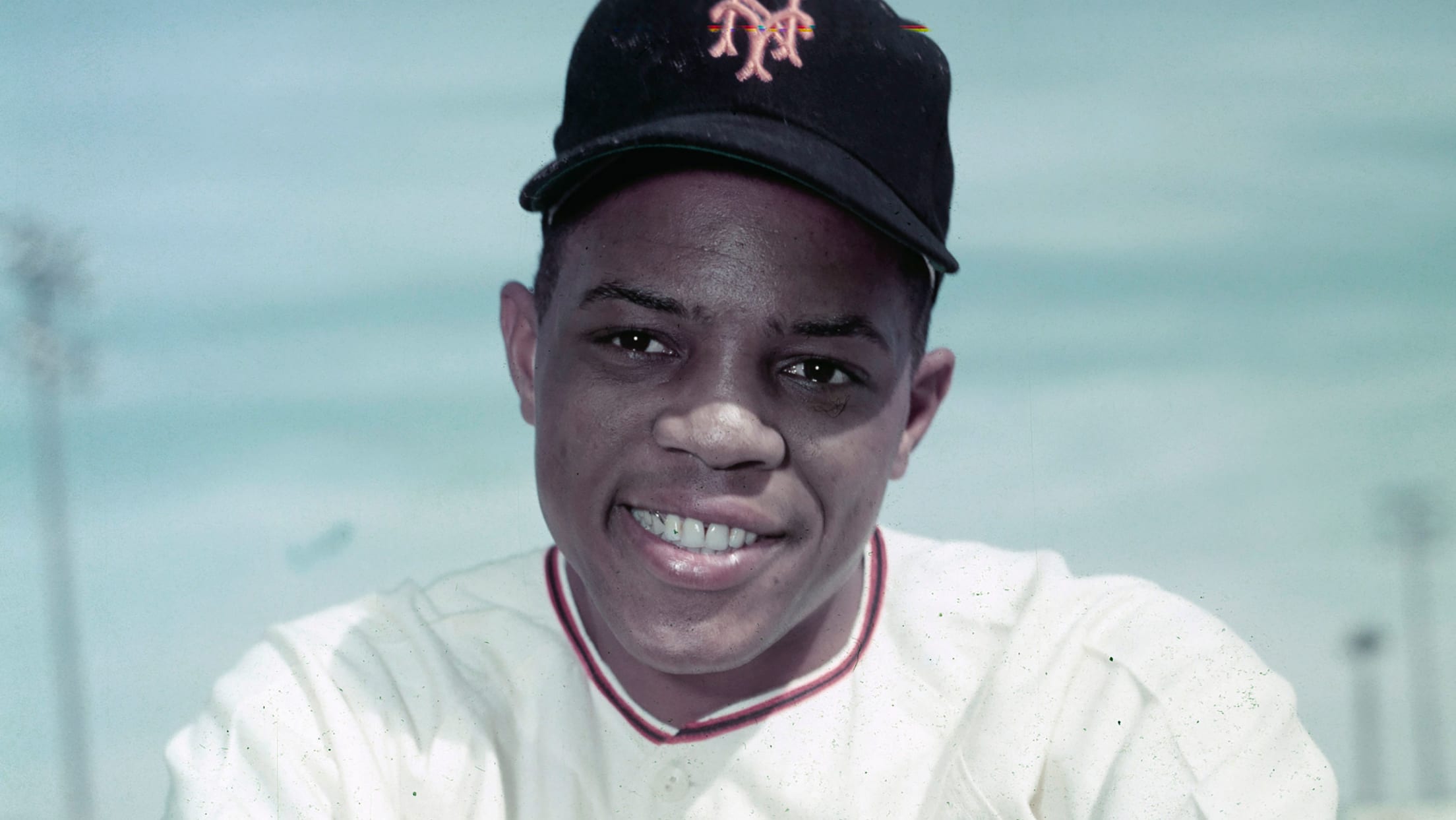 The Giants have seen a fair share of rookie phenoms pass through the organization and make big splashes at the outset of their careers. Here's a look back at the six Giants to win the Baseball Writers' Association of America's National League Rookie of the Year Award, which was established
10 players you forgot were Giants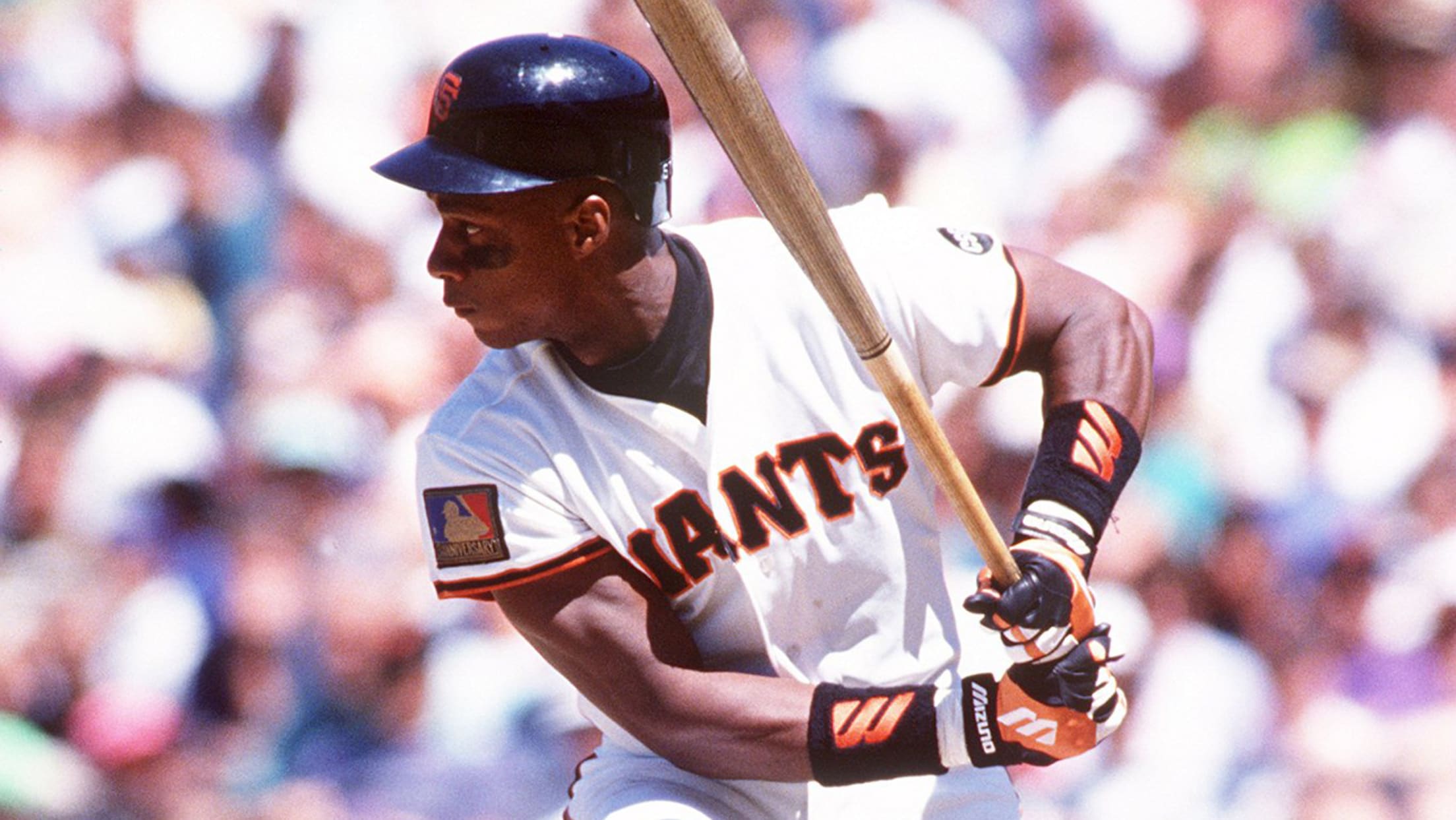 SAN FRANCISCO -- The collection of Giants alumni is as intriguing as it is iconic. For every superstar who established Hall of Fame credentials with San Francisco (Willie Mays, Willie McCovey and Juan Marichal, for example), there was a Cooperstown inductee who made a forgotten or relatively unheralded cameo appearance
The 5 greatest seasons from Giants pitchers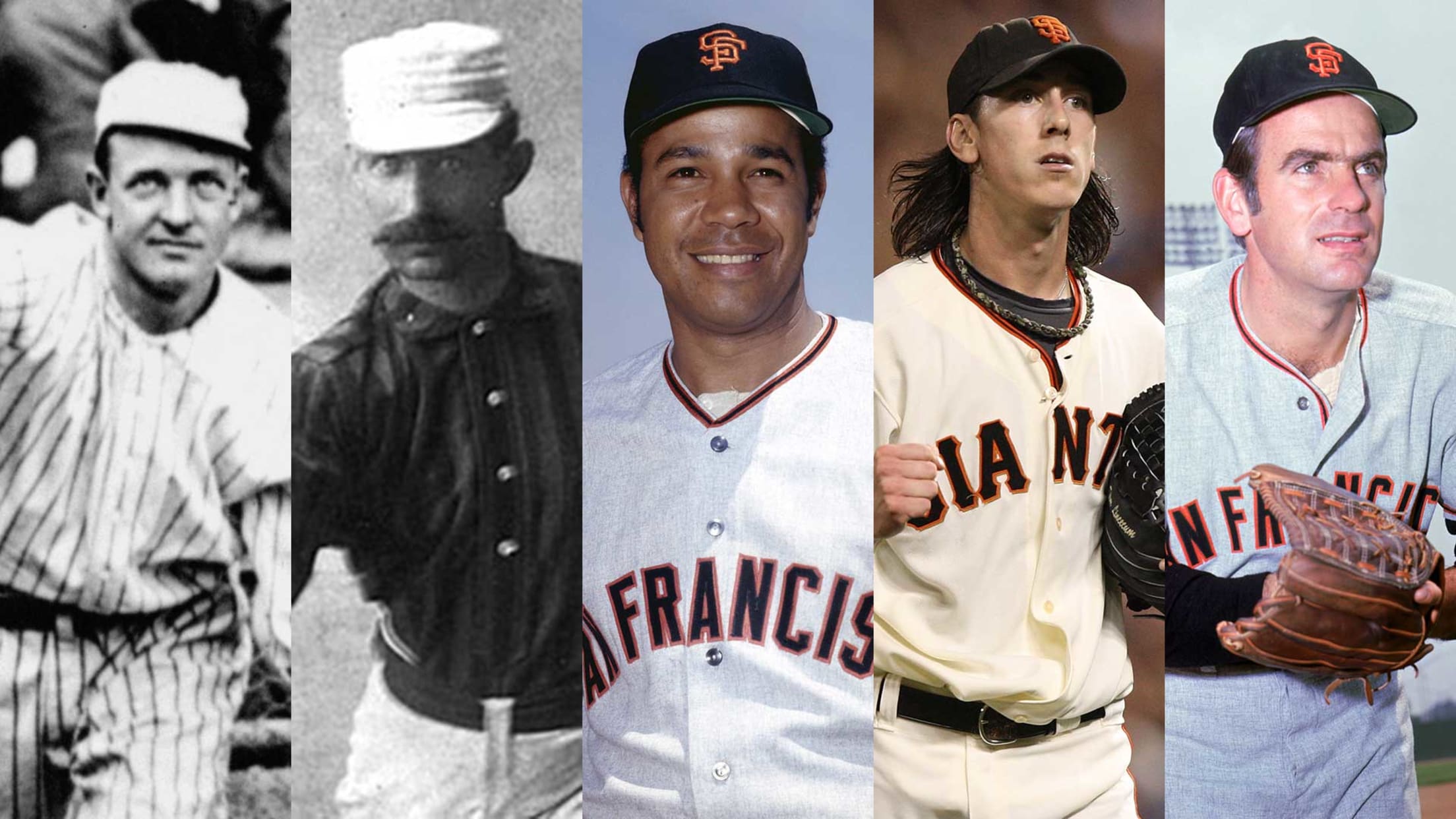 Ten pitchers have gone into the Hall of Fame with a Giants cap, a nod to the franchise's rich history of developing elite arms. Several of these all-time greats burnished their credentials by producing some of the best individual seasons the league has seen. Here's a look back at five
The 8 best moments in Oracle Park history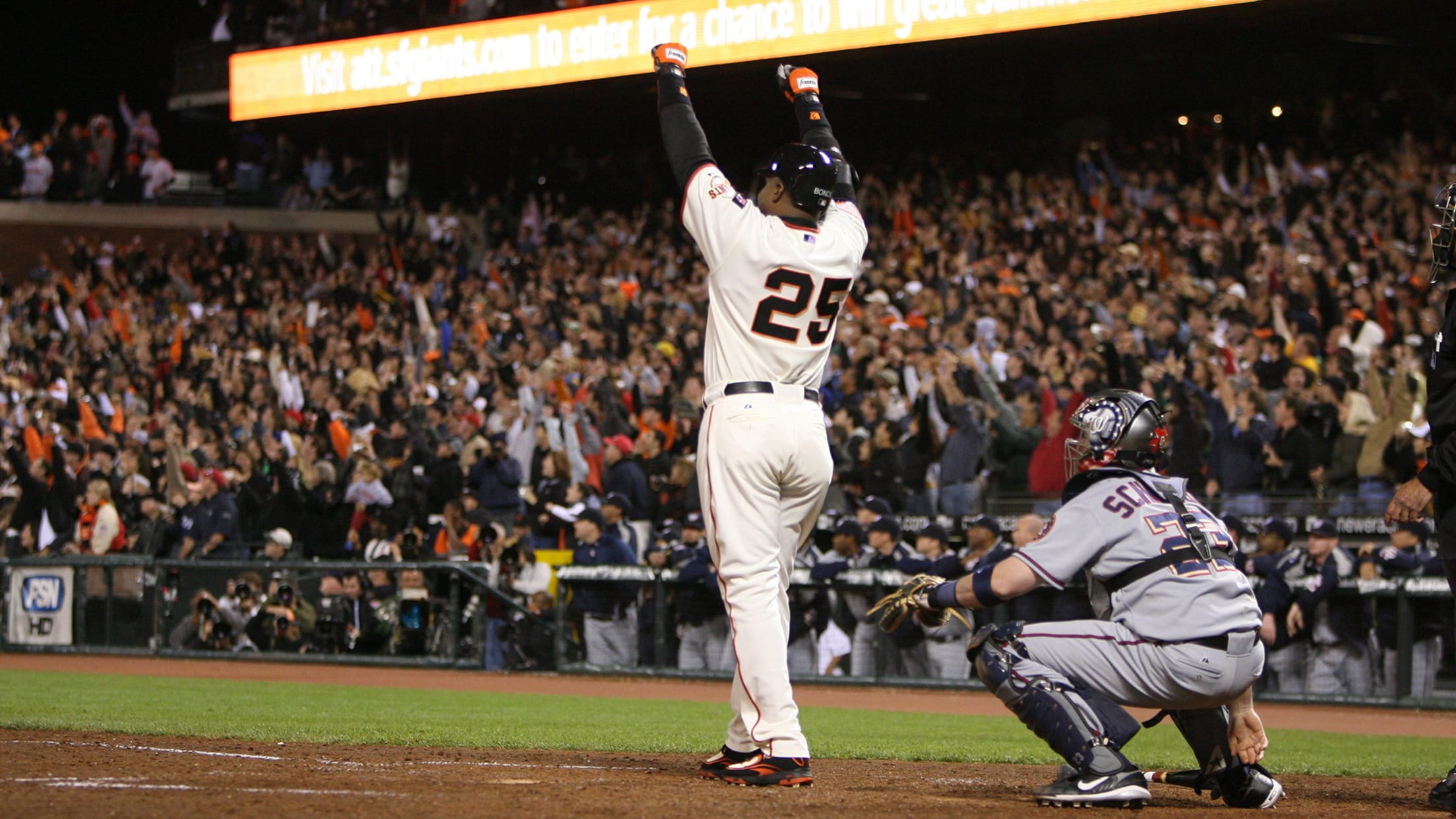 Opened in 2000, Oracle Park is known as one of the most beautiful ballparks in the country, thanks to its stunning views of the San Francisco Bay and its quirky features. The stadium, which was previously known as Pacific Bell Park, SBC Park and AT&T Park, has also witnessed quite
How did the Giants get their team name?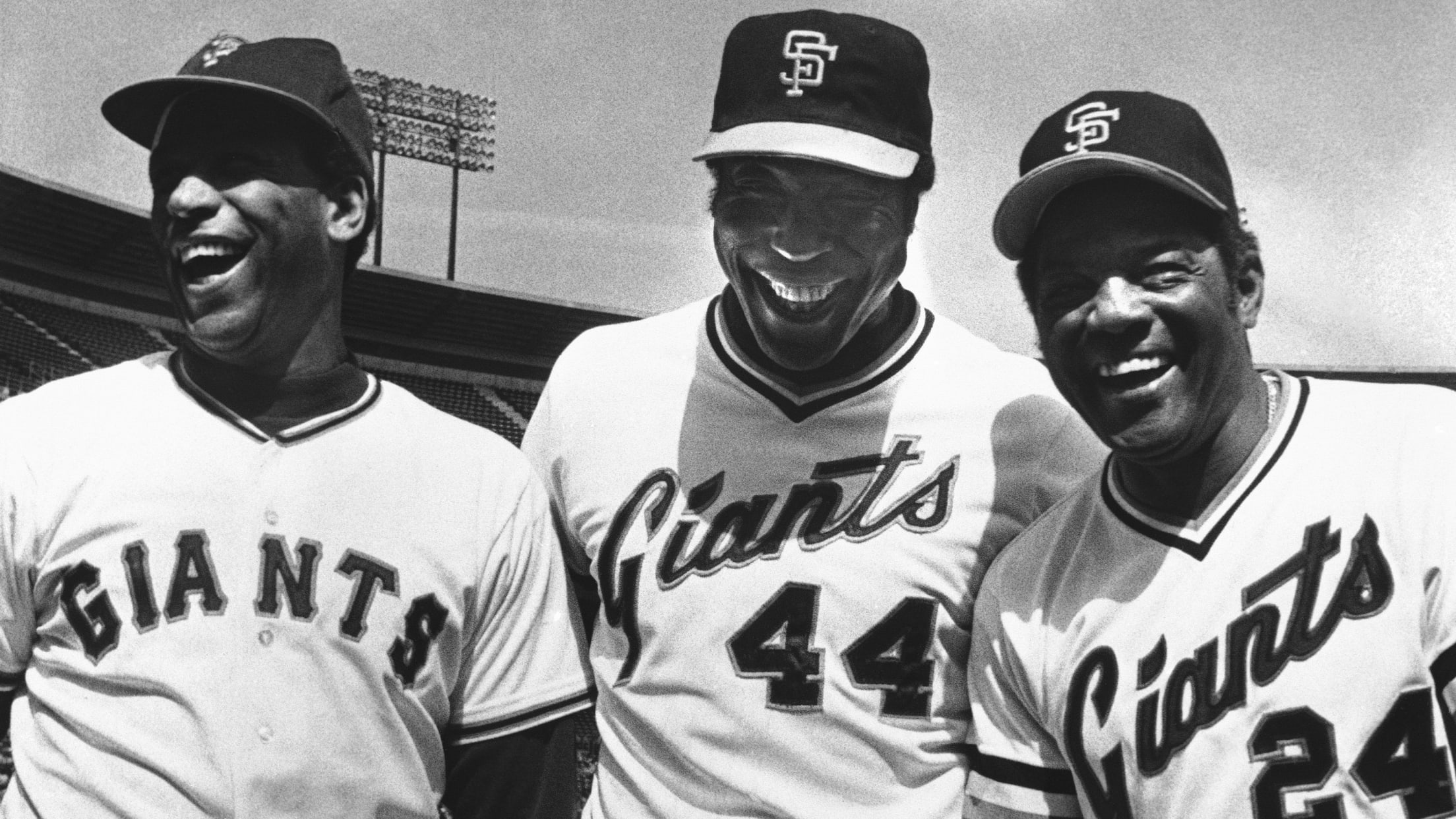 In 2014, the Giants unveiled the Gotham Clubhouse, a speakeasy-style event space reserved for Gotham Club members at Oracle Park. Ensconced behind the out-of-town scoreboard, the Gotham Clubhouse pays homage to the franchise's rich history in New York. Founded by John B. Day and Jim Mutrie in 1883, the Giants
Giants' all-time retired numbers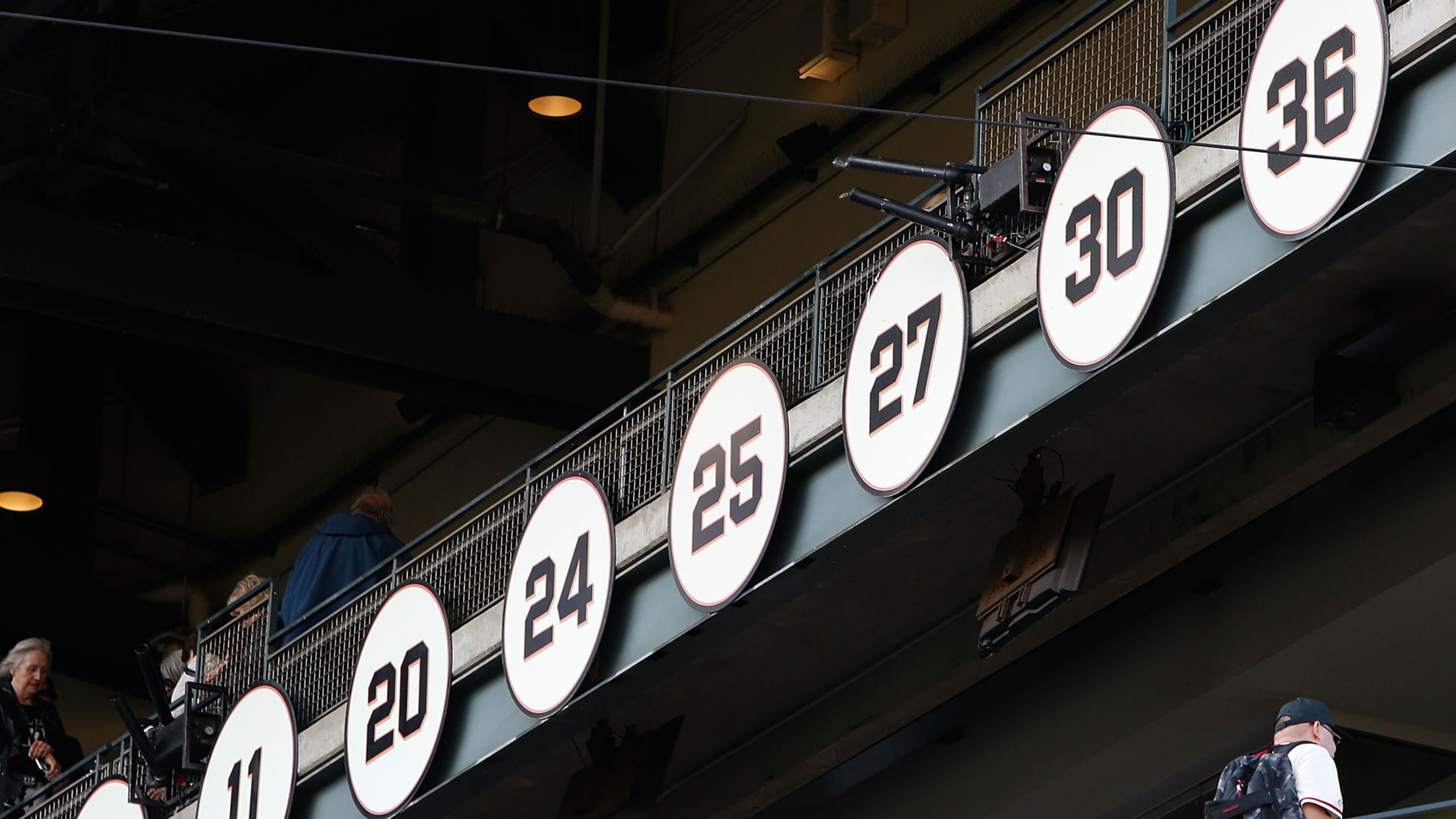 SAN FRANCISCO -- When Cooperstown calls, the Giants listen. The Giants officially retire a player's number when he reaches the Hall of Fame. They've made one exception, placing left fielder Barry Bonds' No. 25 off-limits in 2018. Of course, Bonds possesses enough credentials to warrant such an honor, having ended
Best Giants to wear each uniform number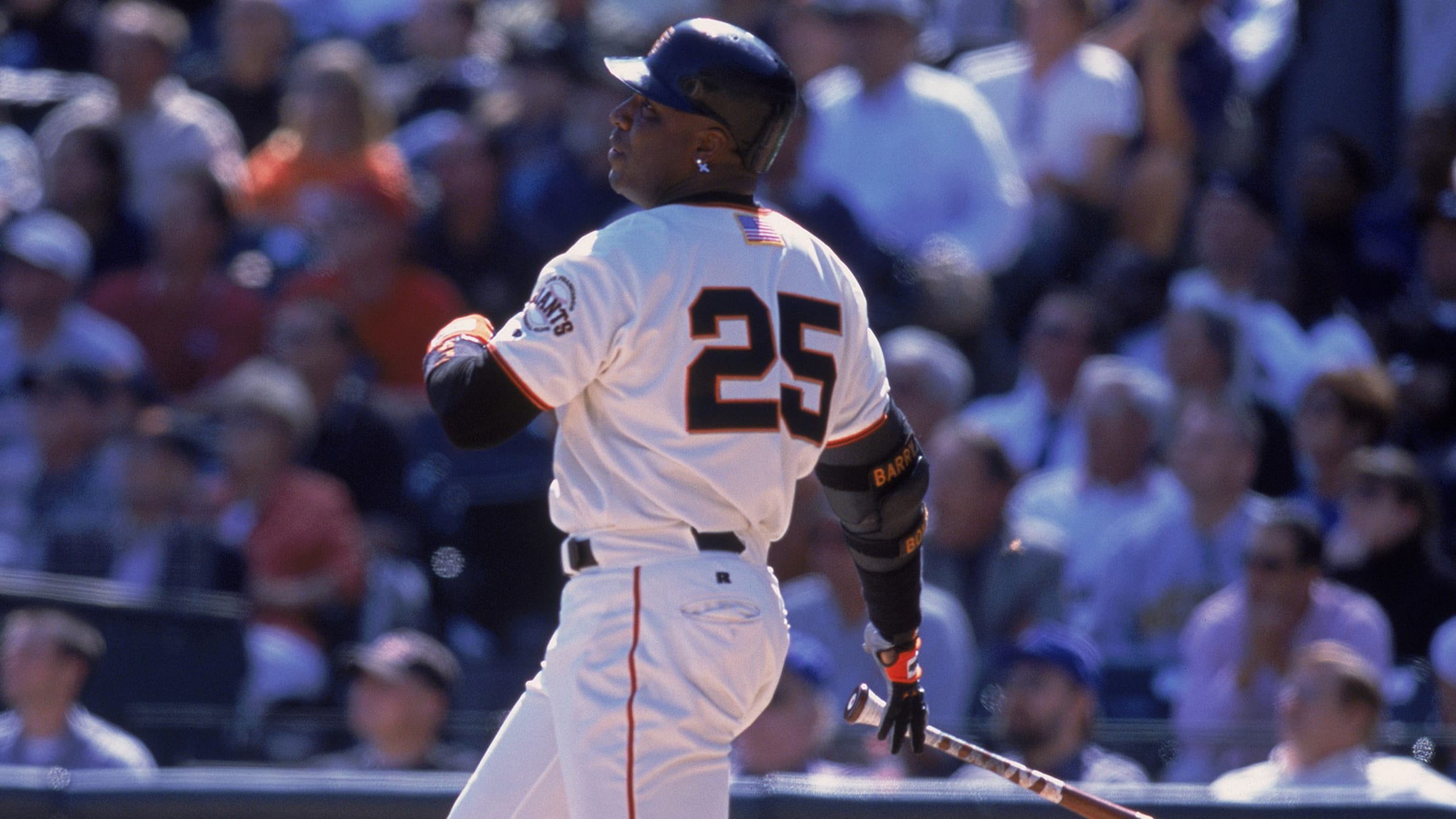 Over their 138-season history, the Giants have seen scores of talented players become synonymous with the numbers on the backs of their jerseys. Here's a look at the best Giants player to wear each uniform number: No. 0: 1B Al Oliver Oliver batted .298 with a .705 OPS over 91
5 best seasons by a hitter in Giants history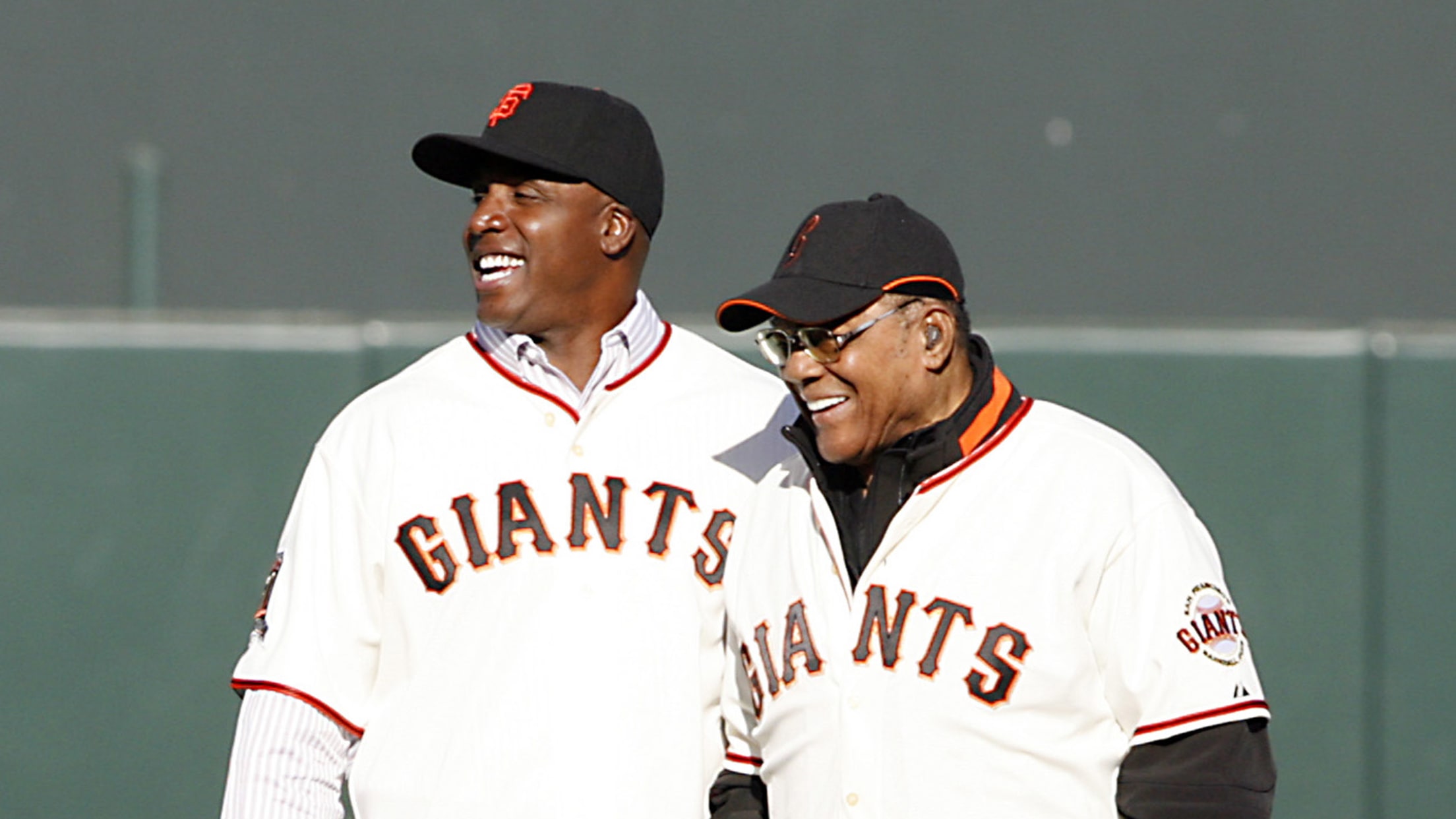 Hall of Famer Willie Mays and his godson, Barry Bonds, are among the most decorated players in baseball history, so it's not surprising to see the two outfielders linked in the Giants' record books. Mays and Bonds combined to produce the top nine individual seasons by Giants position players, according
The top Giants not in the Hall of Fame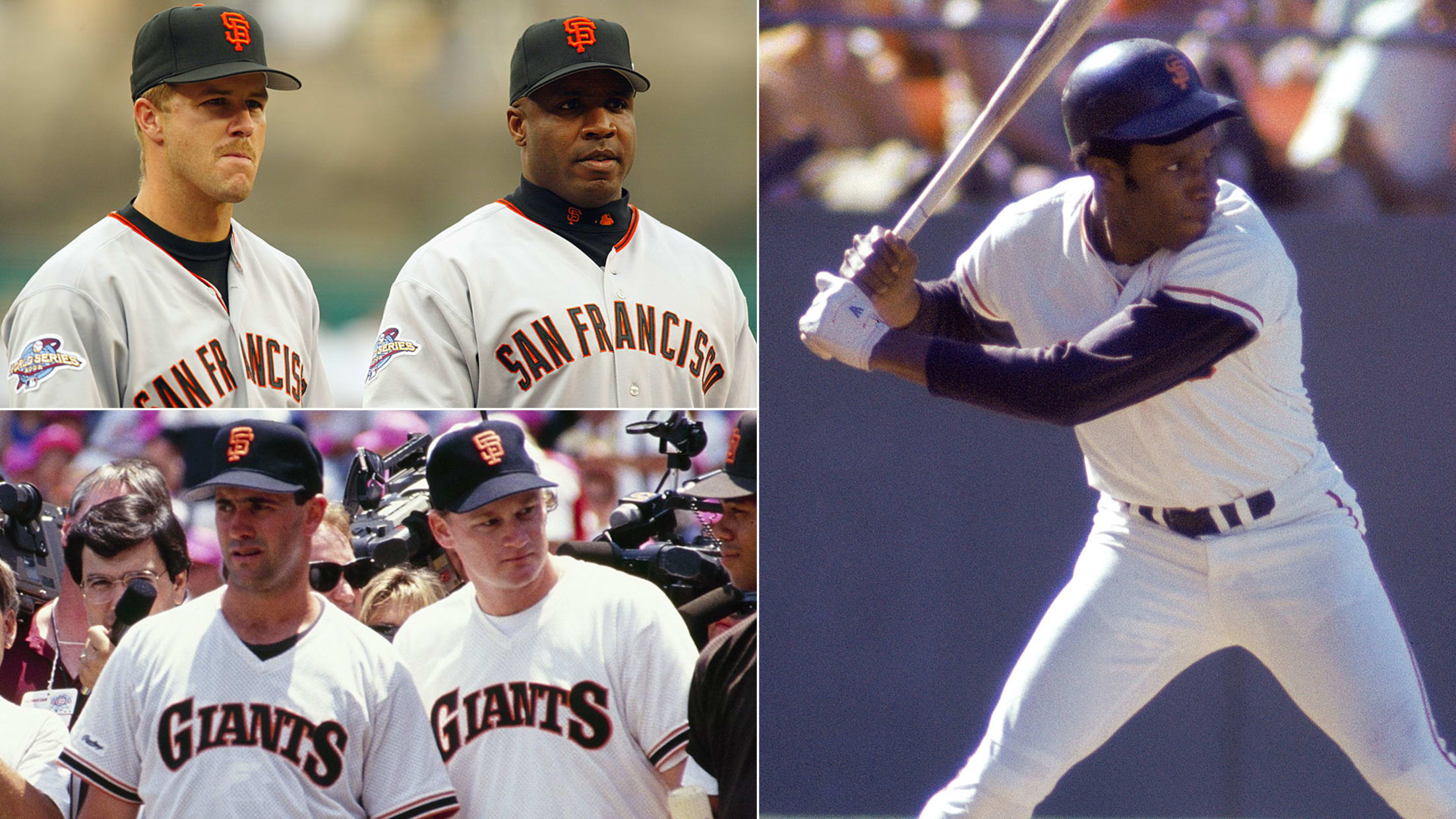 The Giants are well represented in Cooperstown. Sixty players, managers, executives and broadcasters with ties to the New York and San Francisco Giants are members of the National Baseball Hall of Fame, including 25 inductees who spent the bulk of their careers with the organization. But the club has also
10 biggest trades in Giants history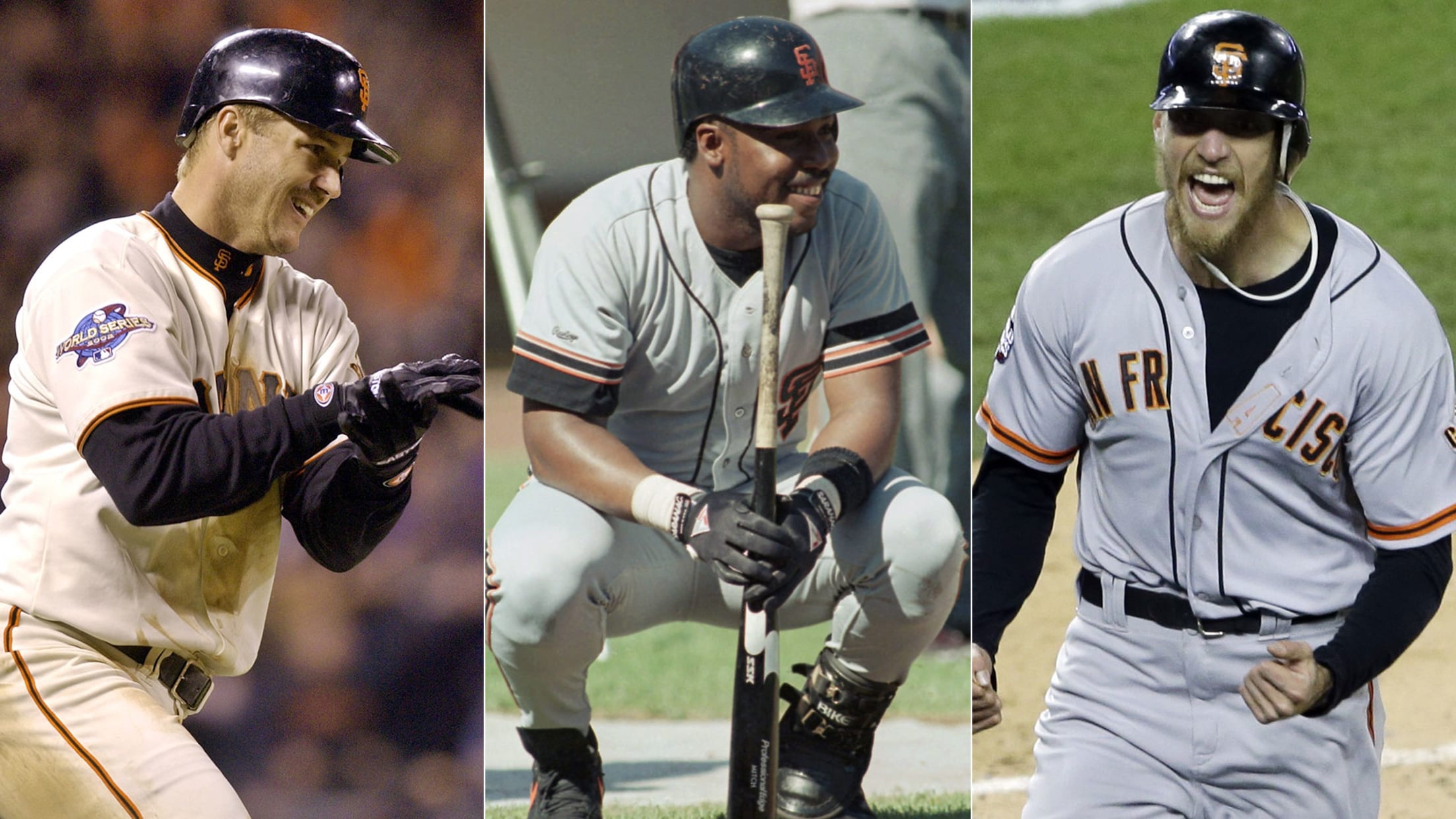 SAN FRANCISCO -- Things have a way of evening out, as the Giants' trade history indicates. At one time, the Giants were known for engineering colossally bad deals. Between 1966-72, they jettisoned two future National League MVP Award winners (Orlando Cepeda and George Foster) and a pair of eventual Cy
The best Giants seasons at each position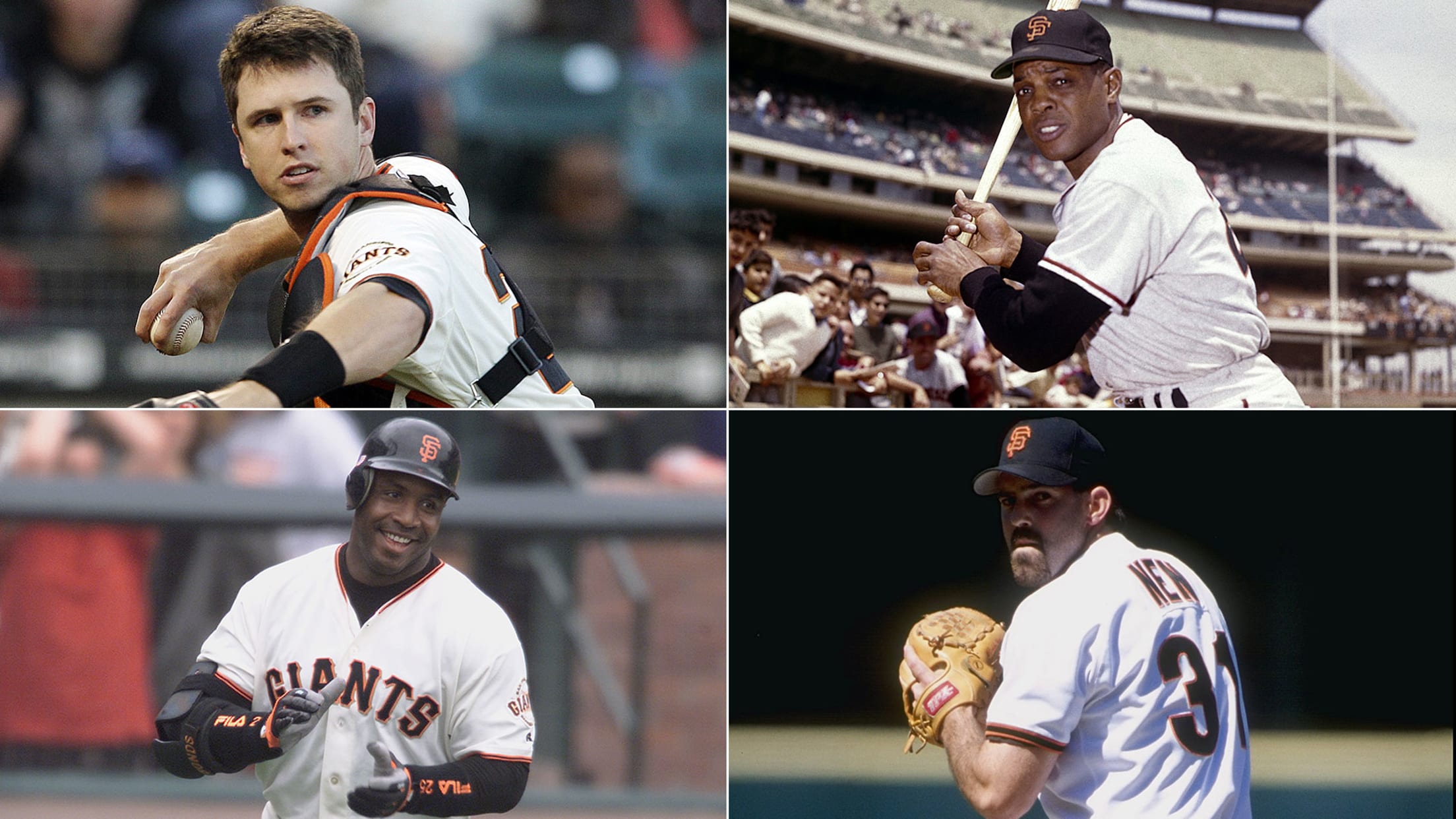 Here's a fun thought experiment: What would a Giants team constructed of the best individual seasons by hitters and pitchers in the New York and San Francisco eras look like? The end result produced an all-time roster stacked with five Hall of Famers, three National League MVPs and seven All-Stars.
12 wild Dodgers-Giants moments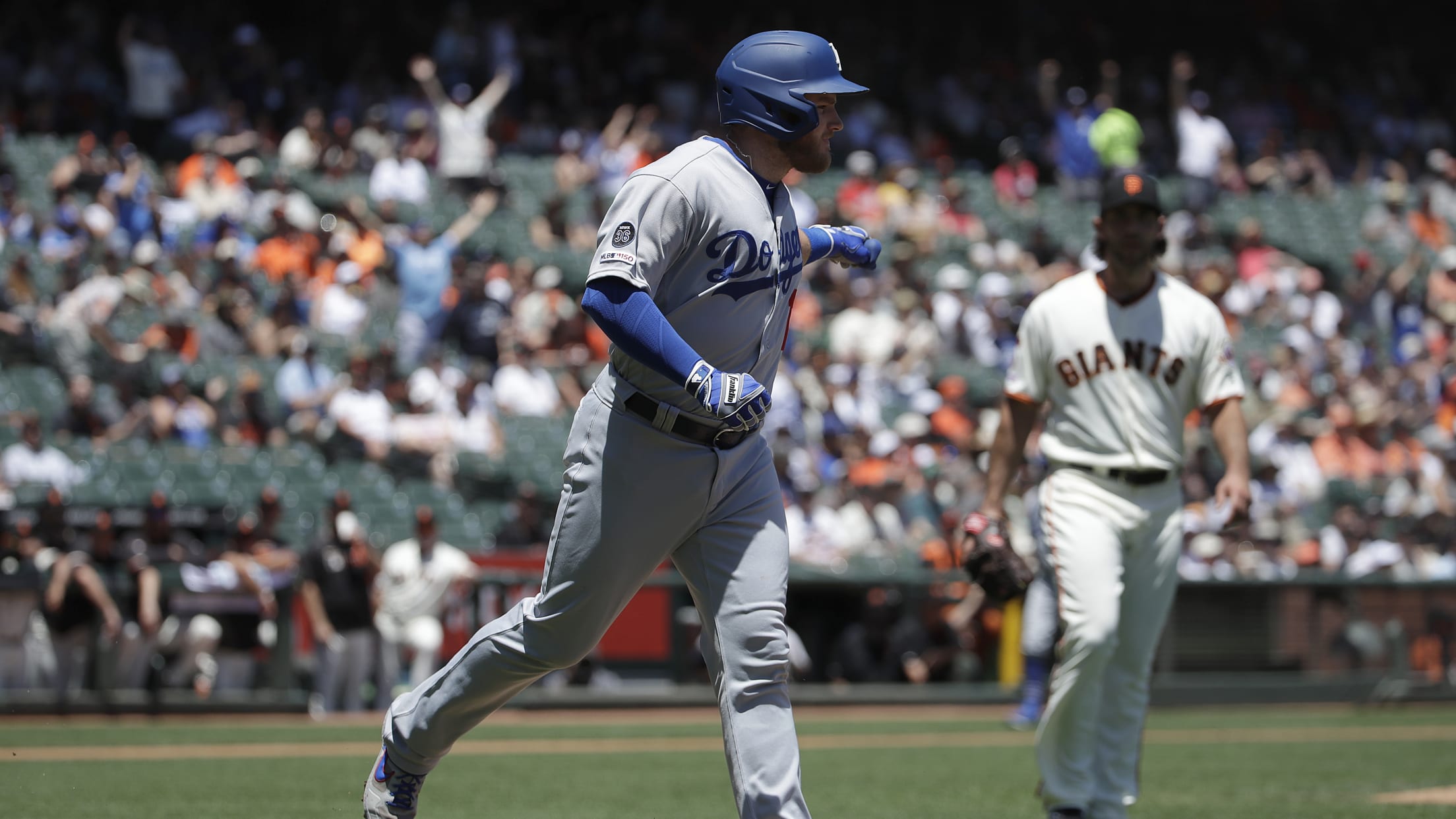 The Dodgers and Giants have been battling each other for a long time. Who can forget the 1889 championship between the NL's New York Giants and American Association's Brooklyn Bridegrooms? The next year, Brooklyn joined the NL, and the clubs' head-to-head confrontations have continued ever since -- on two coasts
The top Giants Draft pick from every season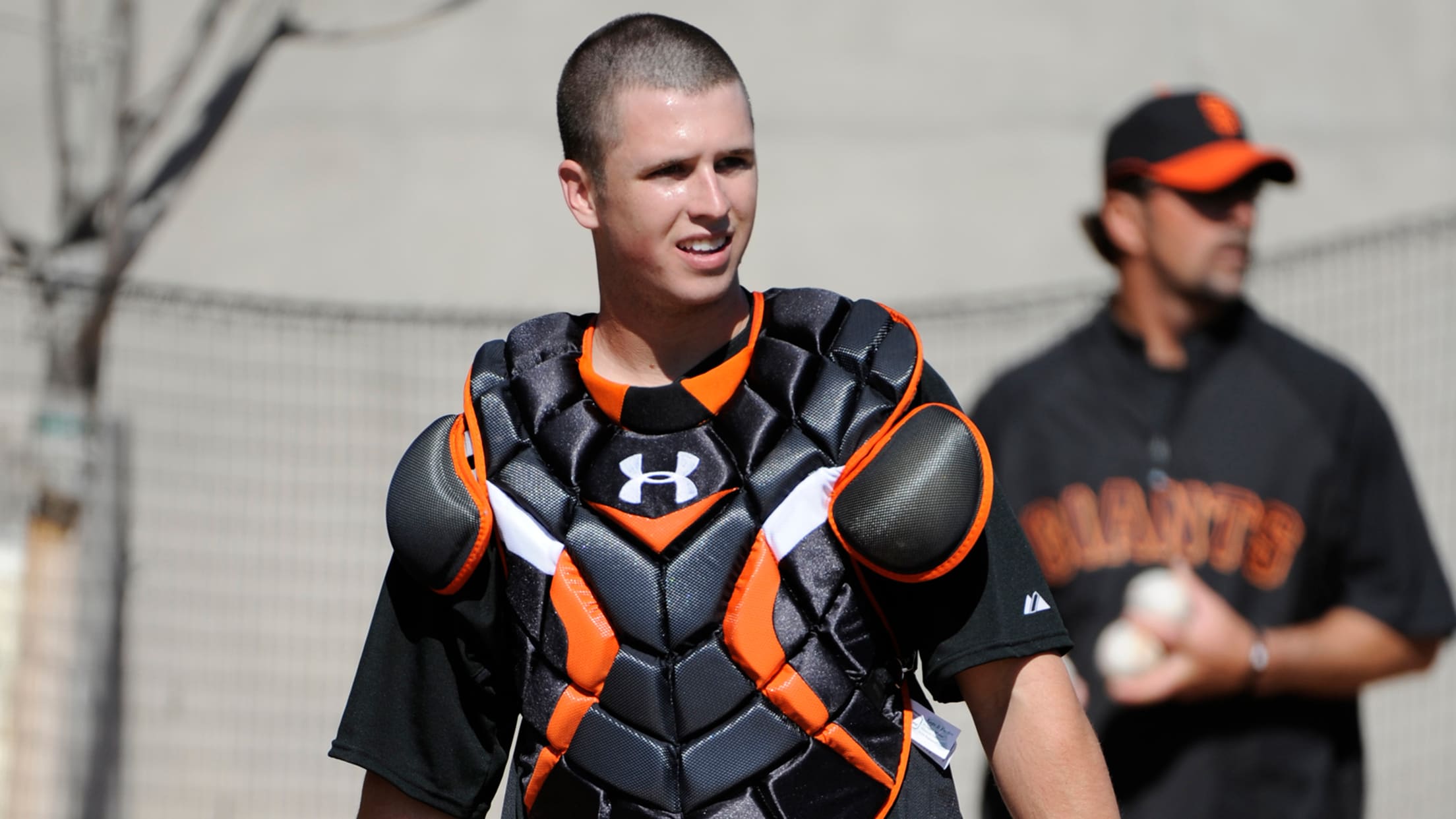 The MLB Draft can be a bit of a crapshoot, as evidenced by the spotty history of the Giants' top selections. Here's the full list of San Francisco's top overall selection in each year's Draft, dating back to 1965. (In years with more than one first-round pick, only the top
Willie Mays' most memorable moments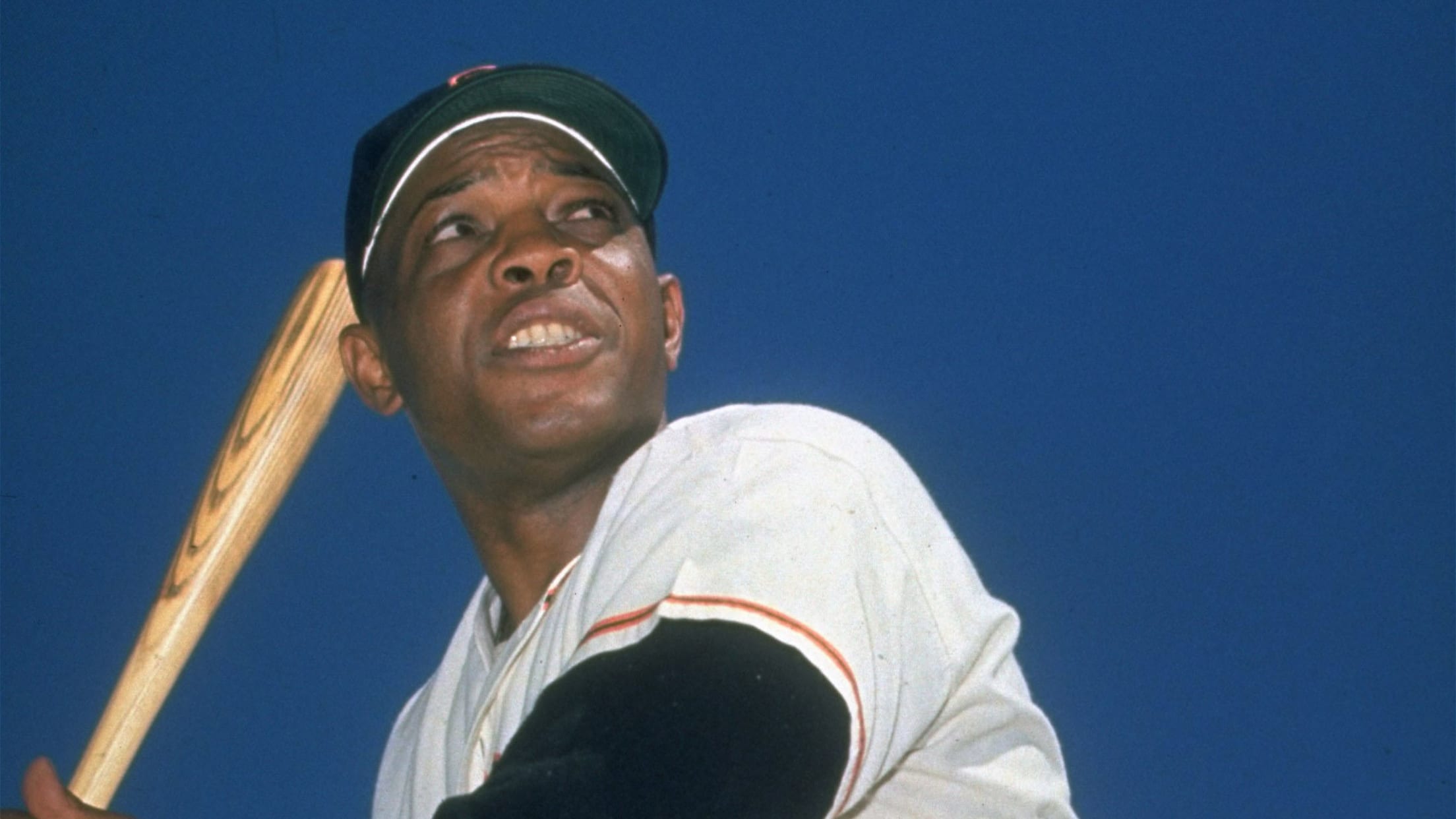 Willie Mays thrived partly by turning imagination into reality. "I would go home at night and create what I was going to do the next day," Mays told MLB.com in a 2008 interview. "It sounds kind of childish. But if I feel that we're going to have a good crowd
24 amazing Willie Mays stats and feats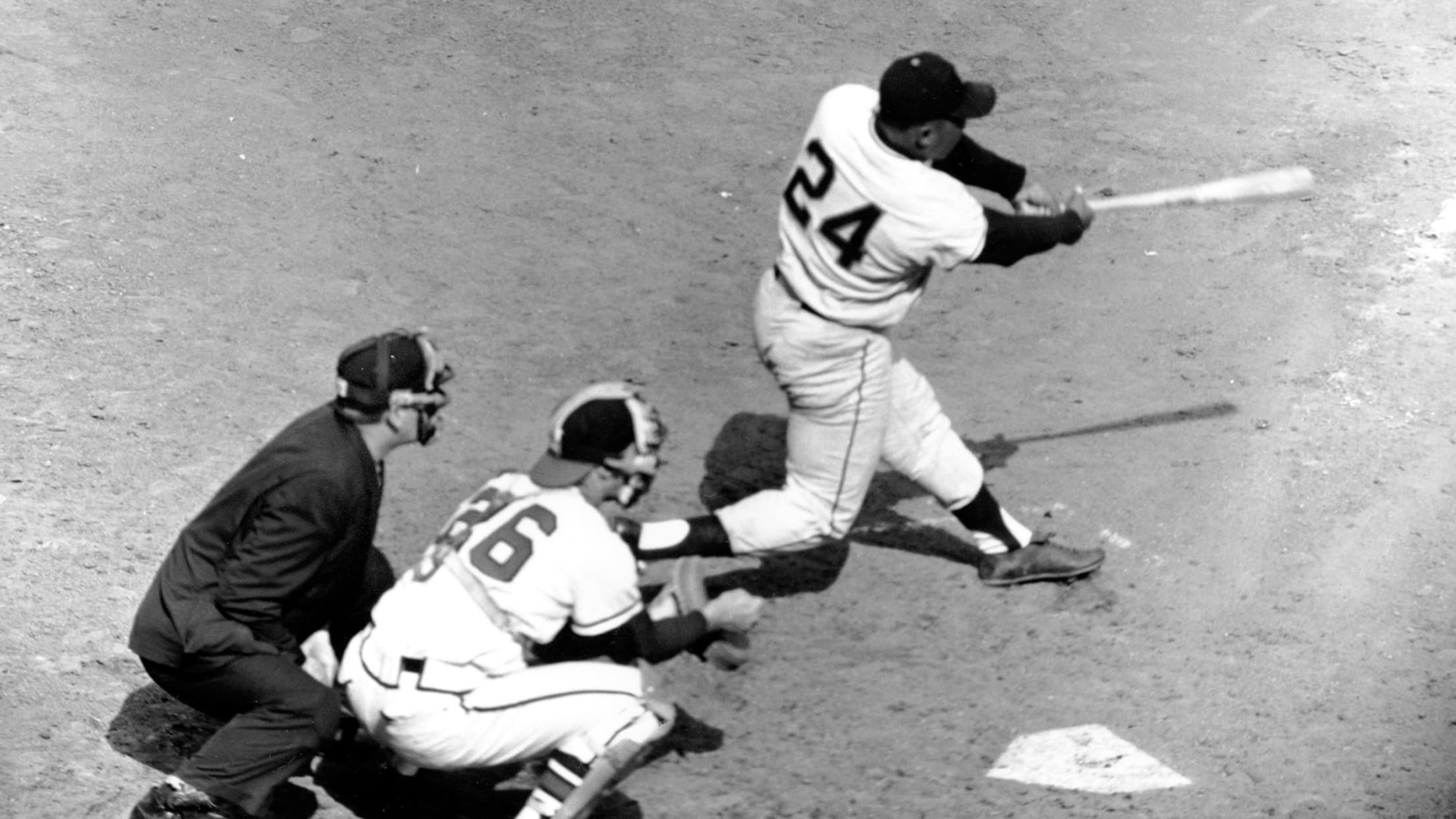 From his remarkable combination of speed and power at the plate to his iconic defense in center field, Willie Mays is undoubtedly one of the best all-around players in Major League history. He hit 660 home runs. He's a member of the 3,000-hit club. He won a batting title, four
Here are SF's Top 5 Opening Day moments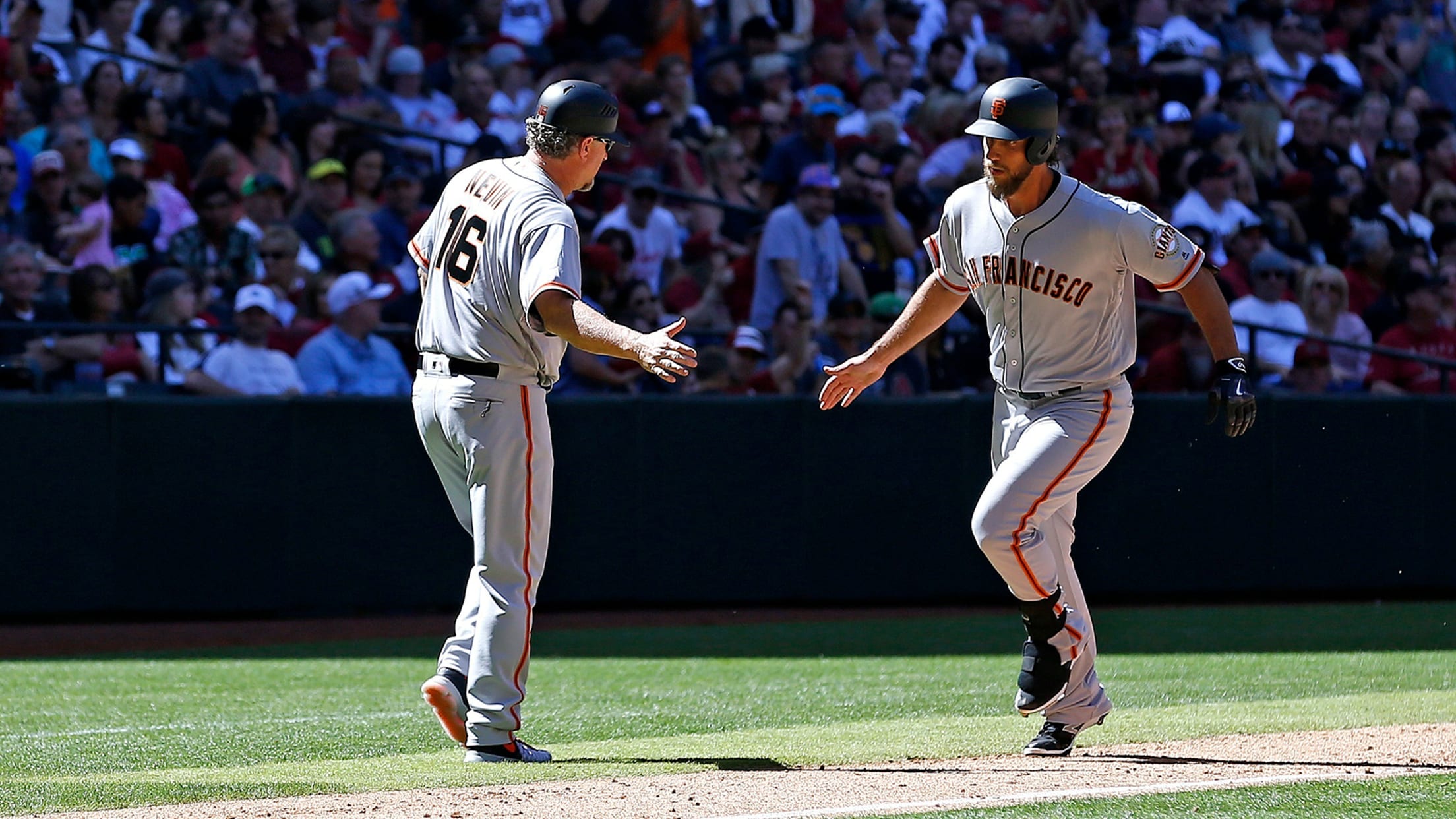 Opening Day is one of the most universally beloved days on the baseball calendar, signaling the start of a new season and a fresh opportunity for clubs to thrill and surprise fans. As we count down the days until the Giants' 2021 opener in Seattle on April 1, here's a
These are the best seasons in Giants history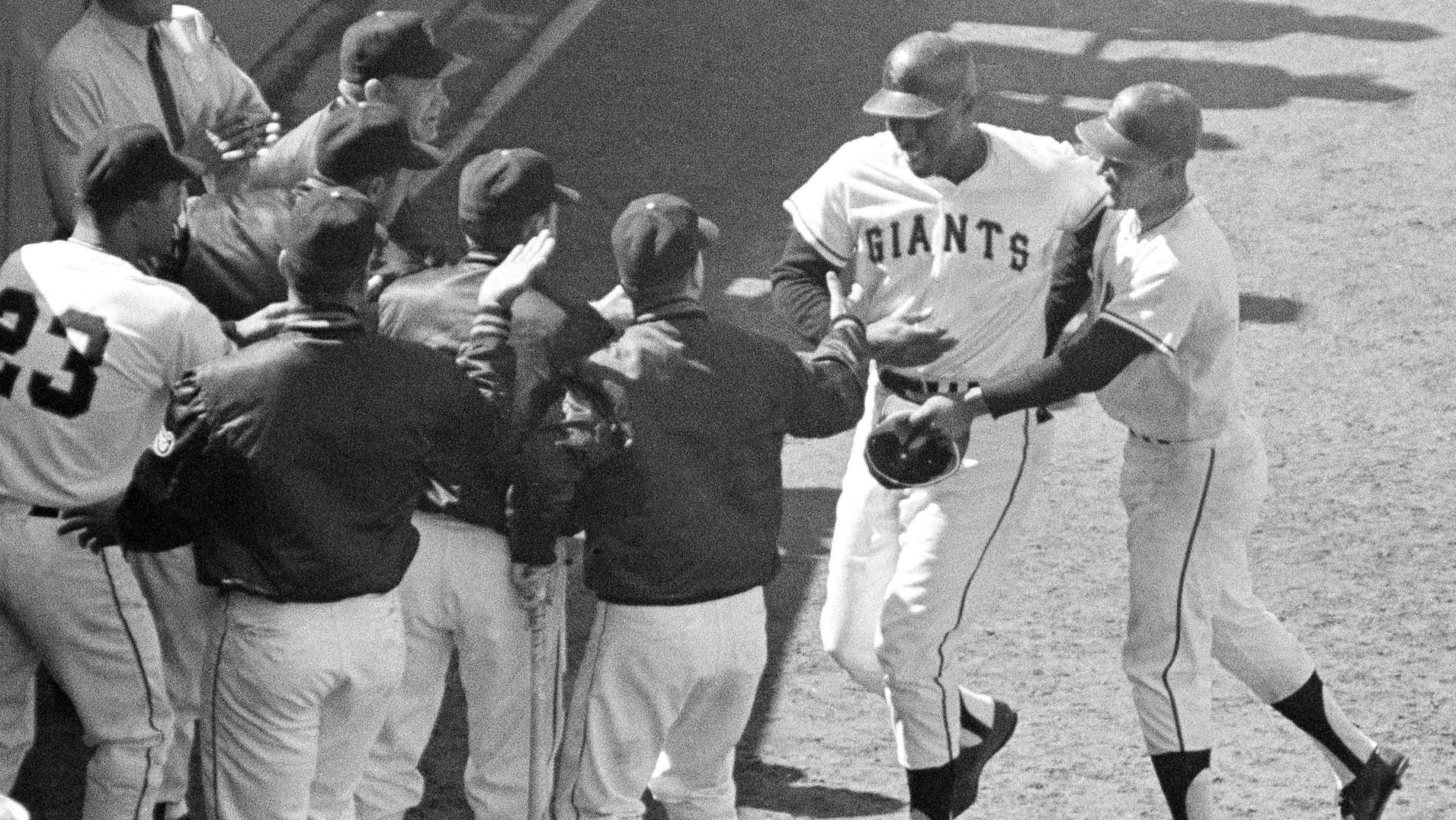 The Giants like to point out that they were never the favorites when they reeled off three World Series wins in five years last decade, proving that regular-season results don't always translate to success in the postseason. Case in point: The Giants have had five teams finish the regular season
Giants' 5 best homegrown Draft picks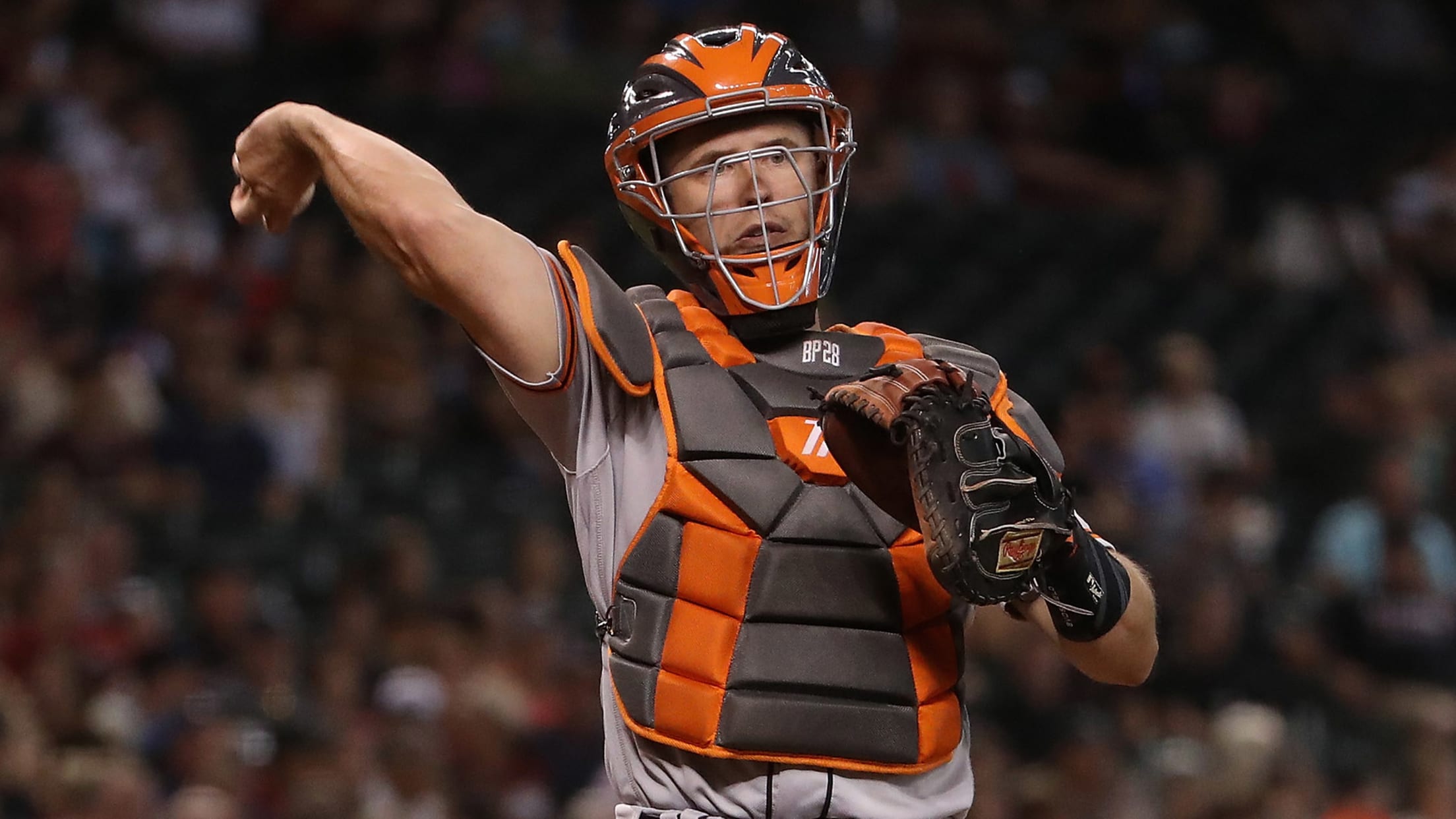 Drafting in baseball has long been an inexact science, but the Giants have had the good fortune of hitting on several players who developed into foundational pieces for some of the best teams in franchise history. Here's a look at San Francisco's Top 5 homegrown Draft picks:
Home team: Bay Area's best Giants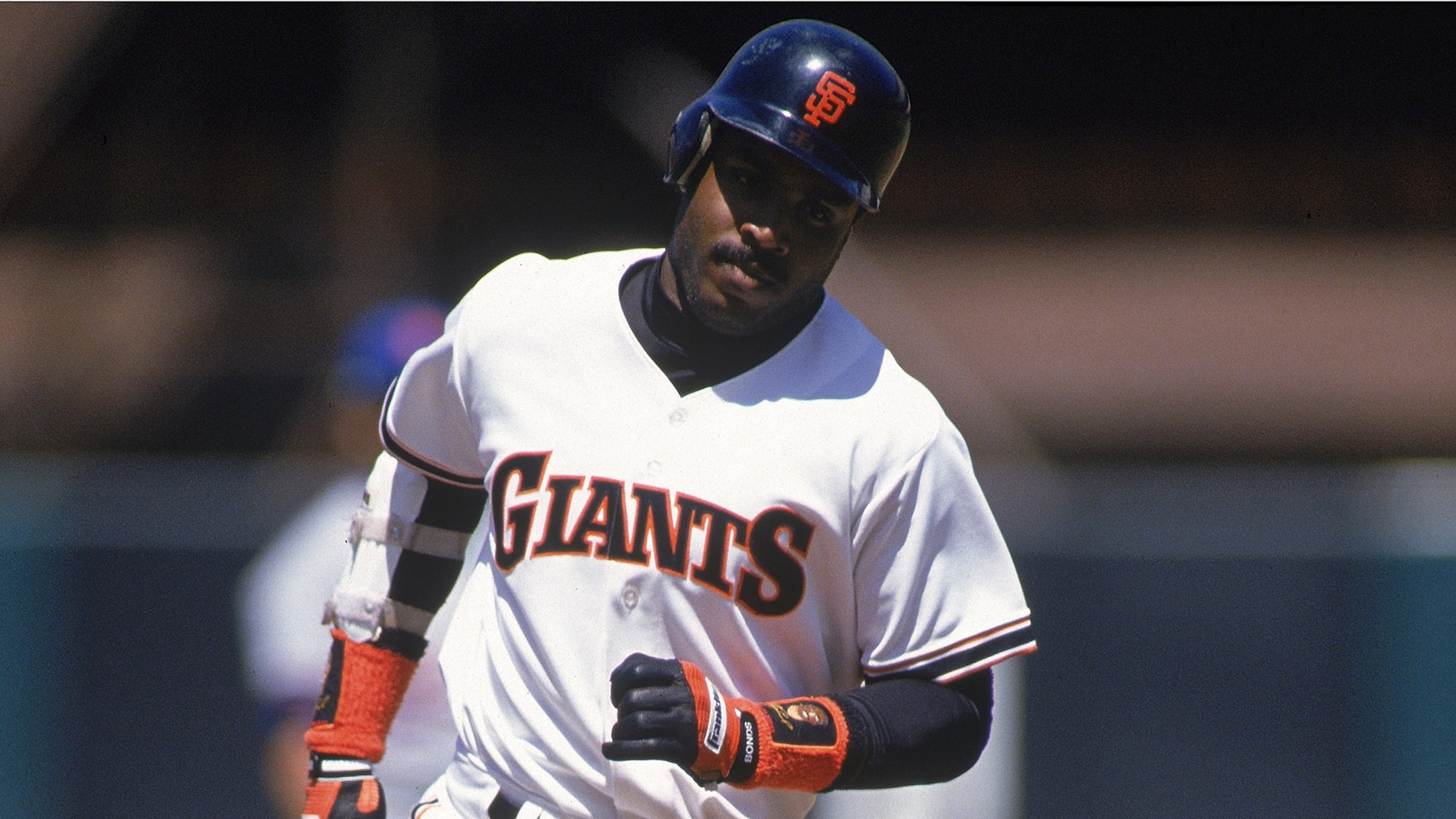 In recent years, the Giants have put a greater emphasis on scouting local players in the months leading up to the annual MLB Draft. That strategy was borne out in 2019 when the Giants selected Palo Alto, Calif., native Hunter Bishop (an Arizona State University outfielder) with their first-round Draft
The top 5 debut seasons in Giants history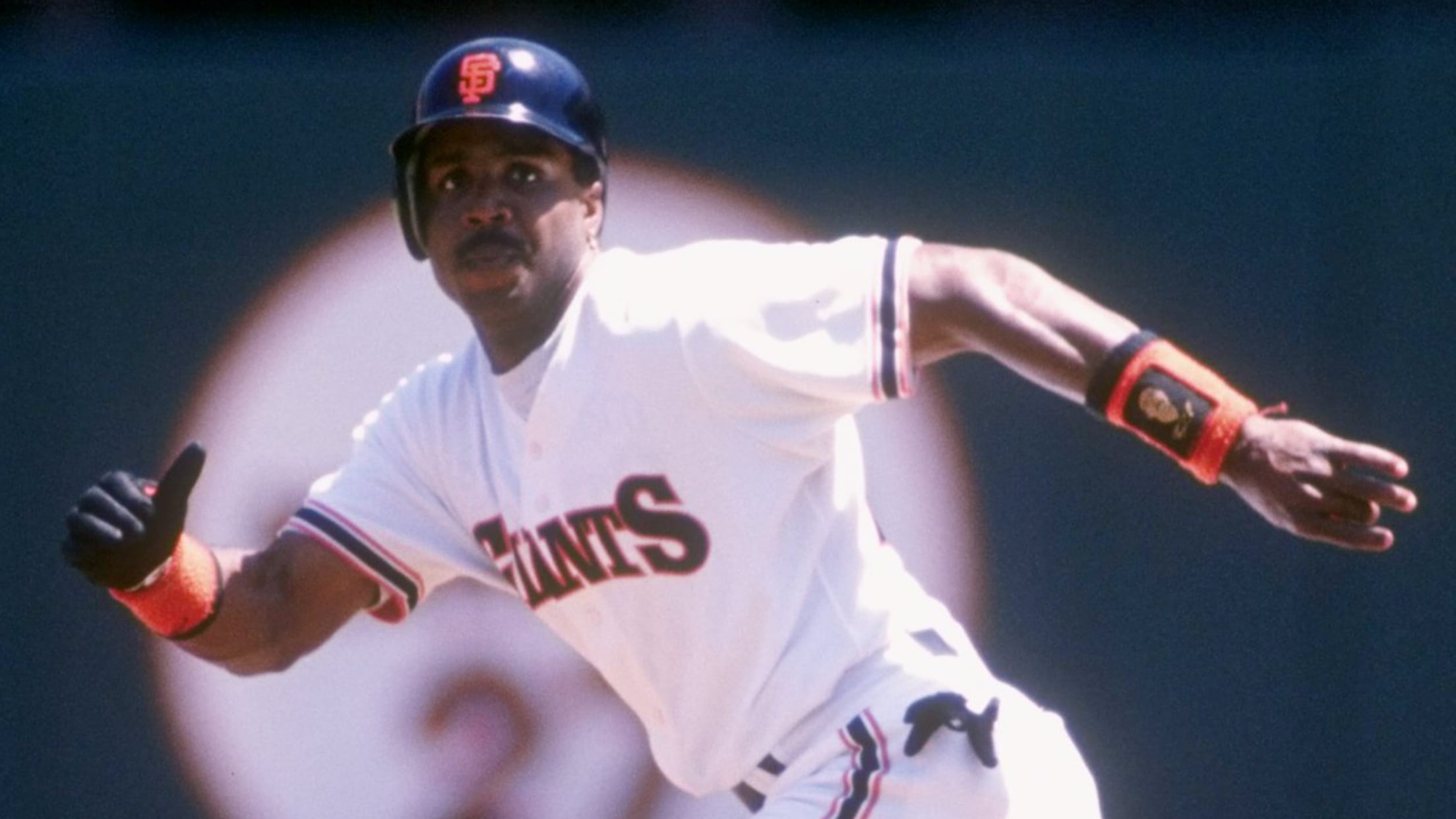 The Giants have seen plenty of newcomers make an impact right out of the gate over the years, though some have stood out more than others. From rookie sensations to marquee free-agent signings, here's a look at the top five individual debut seasons for the club: 1) Barry Bonds, 1993
Here are the 5 best games by Giants pitchers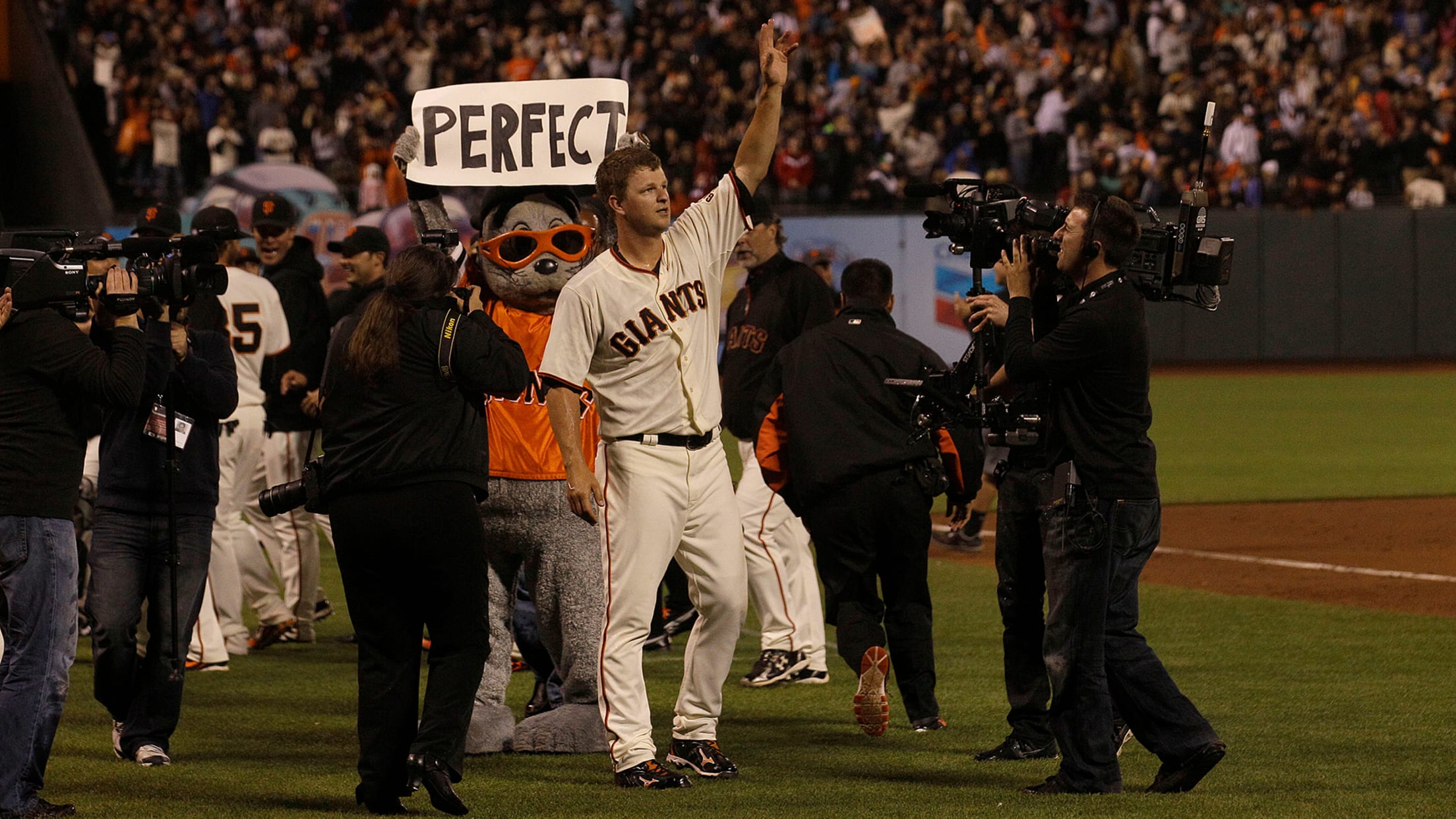 The Giants have no shortage of options when it comes to the best individual pitching performances in franchise history. Their rich pitching annals feature 17 no-hitters, iconic duels between Hall of Famers and one of the greatest postseason performances of all time. Narrowing the field down to five outings is
Stretch, Panda and more: Giants nicknames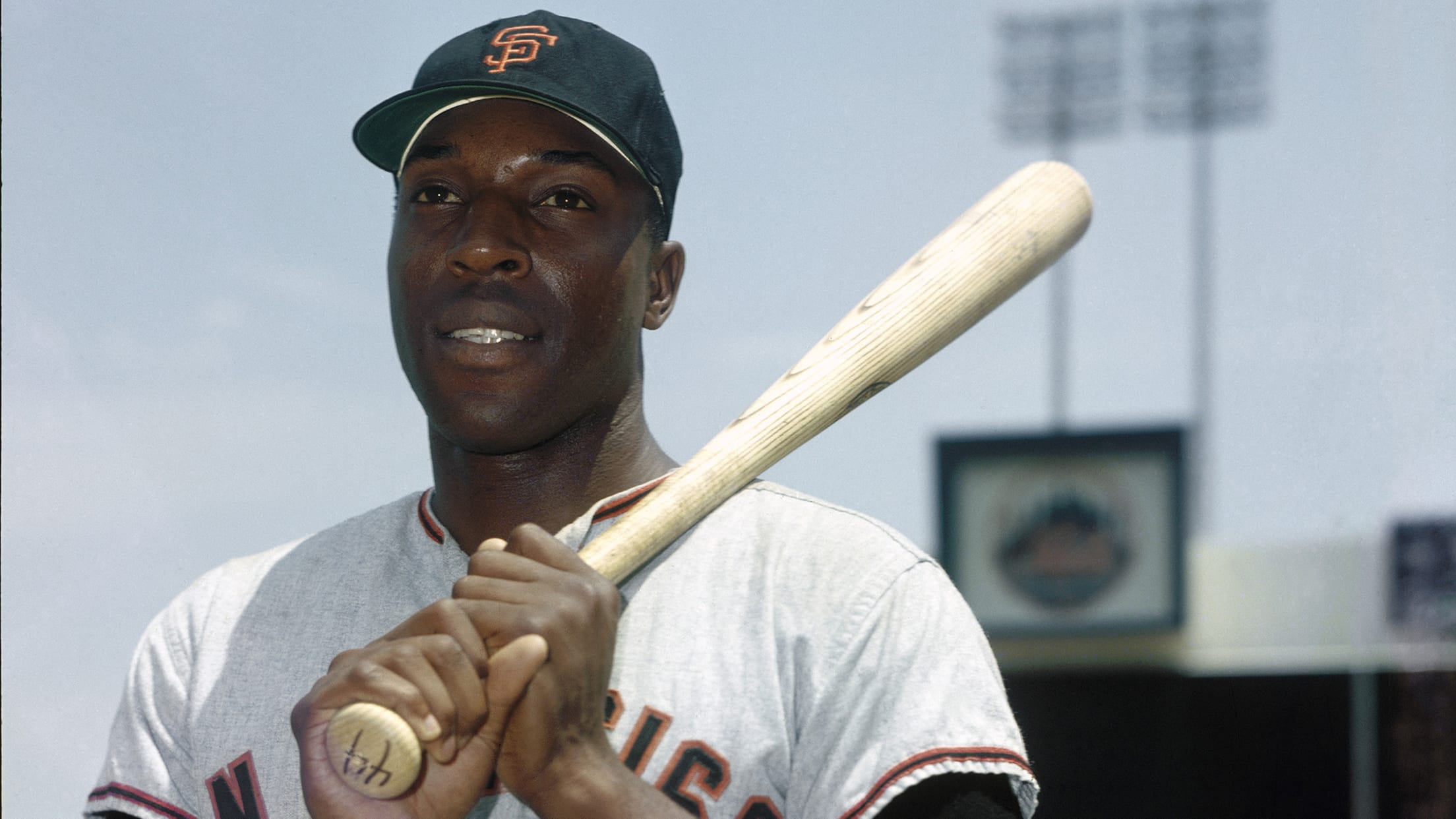 The list of great baseball nicknames is stacked and includes all-time monikers like "The Sultan of Swat," "Hammerin' Hank" and "Mr. October." Over the years, several Giants players have helped enrich that list with unique sobriquets of their own. Here's a look at some of the most memorable nicknames in
These are the 5 best games by Giants hitters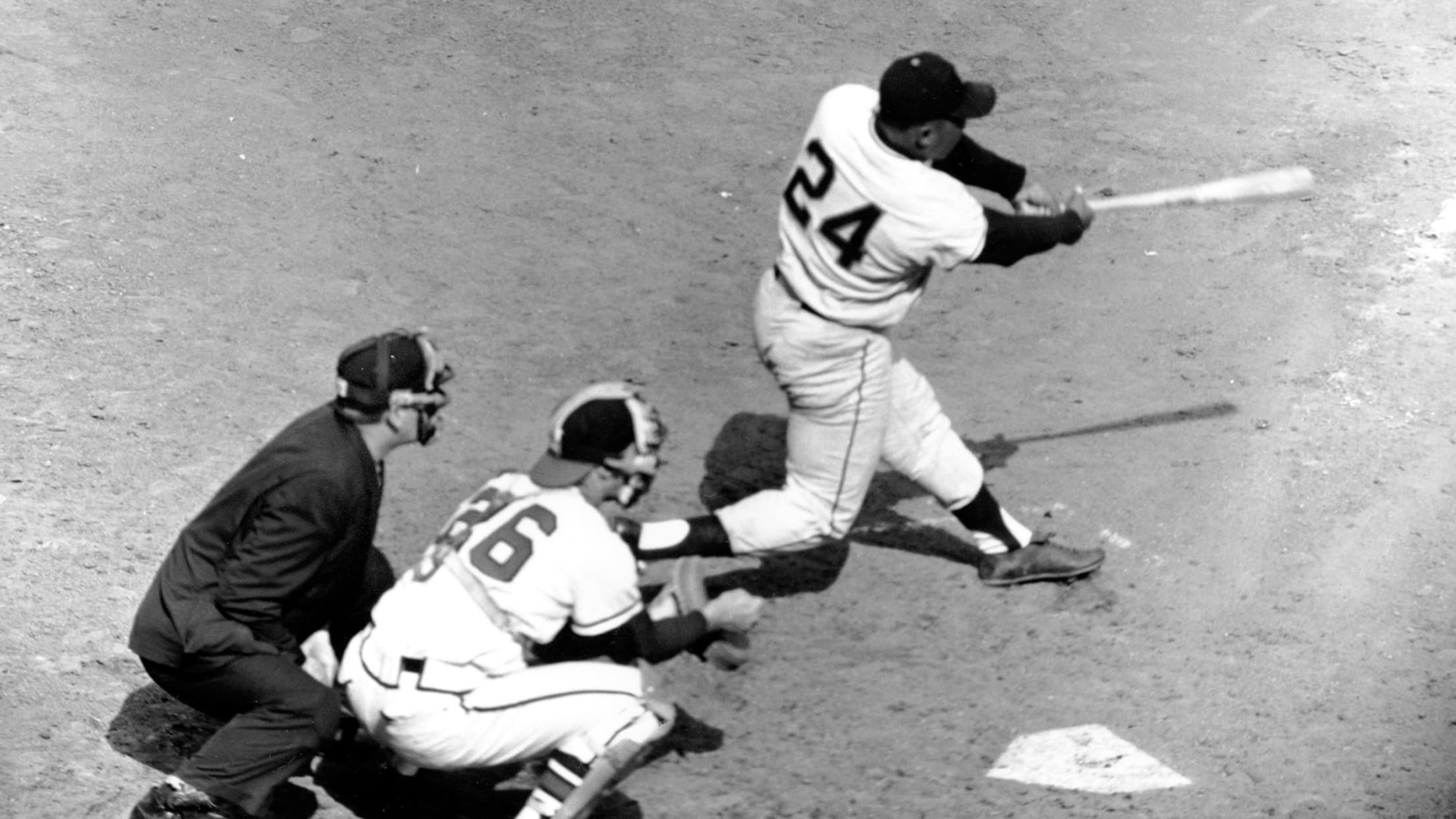 The Giants have borne witness to several historic offensive showings over their 138-year history. From four-homer games to World Series heroics to seven-hit deluges, here's a look at the top five single-game hitting performances by Giants players: 1) Willie Mays: April 30, 1961 vs. Milwaukee Braves When Mays arrived at