Cueto moving to Triple-A in return from TJ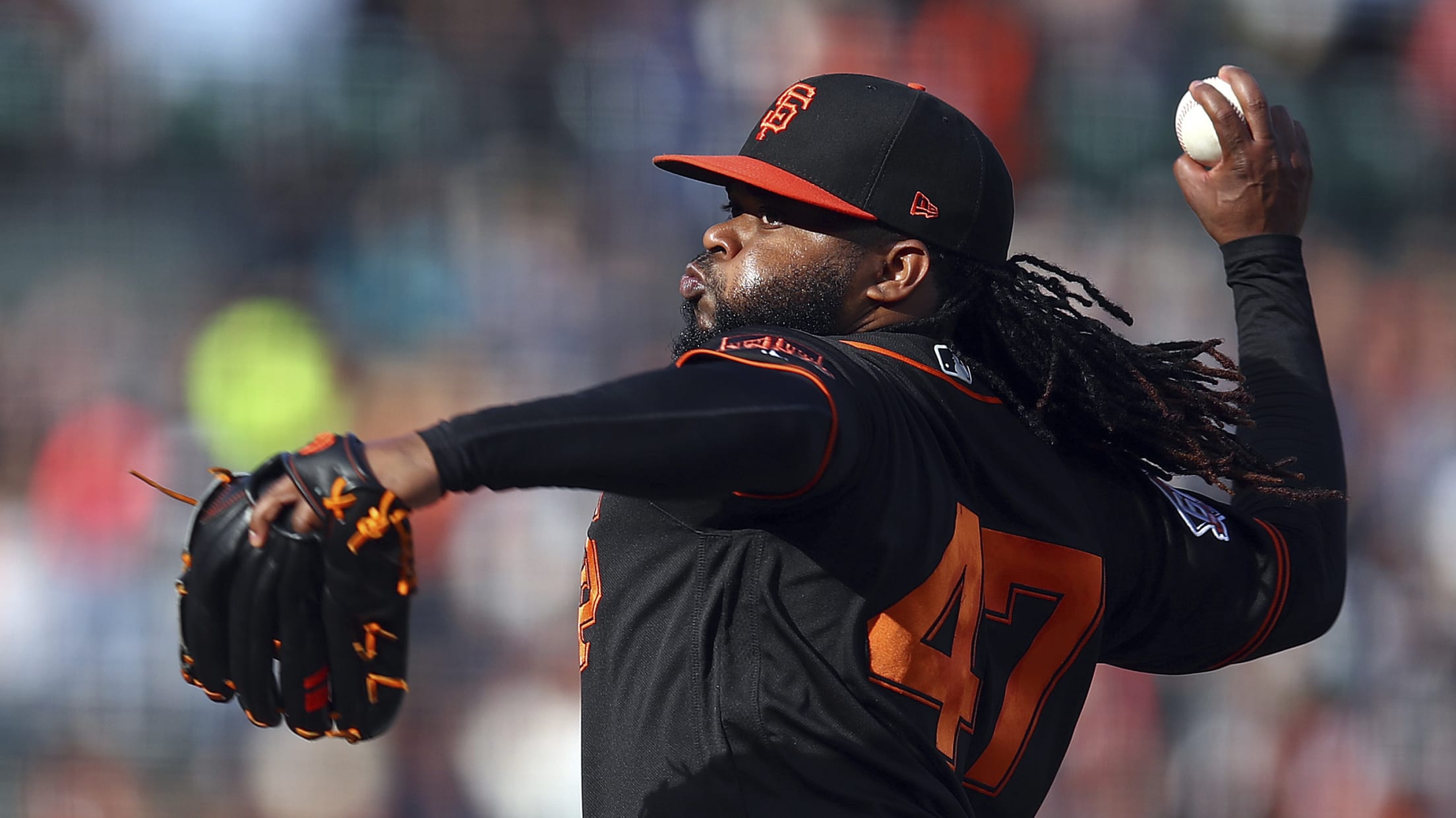 CHICAGO -- Johnny Cueto's long-awaited return from Tommy John surgery is getting closer. The Giants announced prior to Wednesday's game against the Cubs that Cueto will move his rehab assignment up to Triple-A, his final stop before returning to the Majors. Cueto, who underwent Tommy John surgery last August, could
CHICAGO -- Johnny Cueto's long-awaited return from Tommy John surgery is getting closer. The Giants announced prior to Wednesday's game against the Cubs that Cueto will move his rehab assignment up to Triple-A, his final stop before returning to the Majors.
Cueto, who underwent Tommy John surgery last August, could return to San Francisco's pitching staff in September.
The 33-year-old Cueto threw 60 pitches (43 strikes) on Tuesday in his fourth rehab start for Class A Advanced San Jose. Cueto went 4 1/3 innings before he reached his pitch count. It was the longest outing since he began rehabbing this month.
"He threw 4 1/3 [innings] last night, he felt fine today," Giants manager Bruce Bochy said. "He feels great. He's going to throw on Monday in Sacramento."
The plan is for Cueto to make at least two starts at Triple-A Sacramento before a decision is made.
"It's a credit to our medical staff. The rehab plan that we set for these guys, we don't deviate from the plan," Bochy said. "As we get toward the end, yeah, you start evaluating a little bit more to make sure they're ready to pitch up here. I think between the treatment and rehab, a lot of that credit goes to the staff."
OFFICIAL: RHP Johnny Cueto threw 60 pitches in his 4th rehab start last night, pitching for Class A Advanced San Jose. Cueto will join AAA Sacramento for his next rehab start on Monday, August 26 and is scheduled to make at least two starts with the @RiverCats.#SFGiants

— San Francisco Giants (@SFGiants) August 21, 2019