Notes: Anderson in old home; injury updates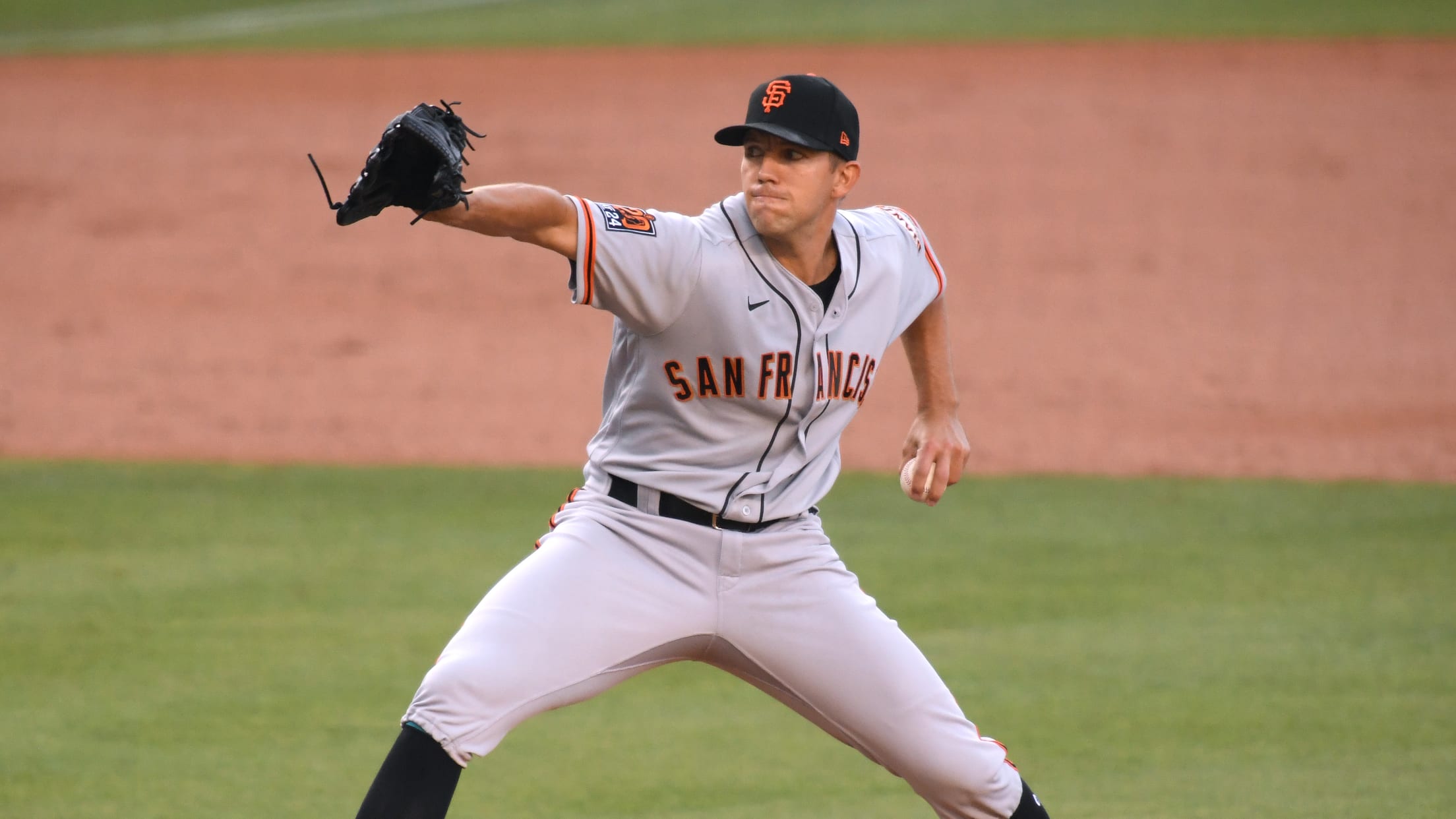 Giants pitcher Tyler Anderson is back at Coors Field in Colorado, the place where his big league career began, and while the setting is familiar, his role with the Giants continues to evolve. Anderson, who has made 72 starts in his career, has pitched out of the bullpen twice this
Giants pitcher Tyler Anderson is back at Coors Field in Colorado, the place where his big league career began, and while the setting is familiar, his role with the Giants continues to evolve.
Anderson, who has made 72 starts in his career, has pitched out of the bullpen twice this season. He started against the Dodgers in his Giants debut on July 24, but he couldn't get out of the second inning.
"I feel like I'm in this ever-changing role and I usually find my way one way or another into most series," Anderson said. "It seems like it's going to be that way, but I don't necessarily know the role."
The Giants did not announce Tuesday's starter (Kevin Gausman) until a few hours before first pitch, and Wednesday's starter has not been made public. Anderson could be an option to start Thursday's series finale. He pitched out of the bullpen in his last appearance, Sunday against the Rangers.
"I think that's a work in progress, but I think our goal is to do everything we can every day to try to be ready to go that day and every day," Anderson said. "And obviously, if you throw a certain number of innings, you're going to be done the next day or maybe the next two. So that kind of helps in there."
A first-round Draft pick (20th overall) by the Rockies in 2011 out of the University of Oregon, Anderson started last season on the Rockies' Opening Day roster and went 0-3 with an 11.76 ERA in five starts before being placed on the injured list. He ended up missing most of 2019 after undergoing surgery on his left knee on June 11.
"Honestly, walking into the field is just like walking anywhere else," said Anderson, who was claimed off waivers by the Giants from the Rockies last October. "I use every field you walk into, you're just going with your boys and you know getting ready to go play some ball."
Injury updates
• Jarlin García, who was claimed off waivers from the Marlins in February, faced hitters for the first time Monday in Sacramento. He was placed on the injured list for medical purposes early last month and later returned for workouts.
"He's gone through a long and slow throwing program, which is really important because he was down for a considerable amount of time," Giants manager Gabe Kapler said. "In a perfect world, you would get bullpen sessions, then live BP, then some sort of sim game. You progress through several outings. At the same time, players demonstrate when they are physically capable and ready."
García was on track for a spot in the Giants' bullpen after striking out eight over five scoreless innings in six Cactus League appearances this spring.
• Drew Smyly (left index finger sprain) will not throw for the next seven to 10 days and remains in San Francisco. He will be re-evaluated when the team returns home.
• Sam Coonrod (grade 1 right lat strain) is expected to start a throwing program by the weekend. He continues to receive physical therapy and will be evaluated at the end of the week.
• Trevor Cahill (right index fingernail injury) threw a live batting practice session Monday in Sacramento and is on track to throw a simulated game this week.
• Yolmer Sánchez (back spasms) has initiated all baseball activity in Sacramento and could participate in simulated games this weekend. Kapler considers him a "defensive plus," but there is no rush to get him back.
"I don't think it make sense to rush any process," Kapler said. "With Yolmer's back tightness, the number one factor to consider is when he is healthy."