Mariners open 2020 season at home vs. Texas
Rare visits to Seattle scheduled for Nationals, Braves, Phillies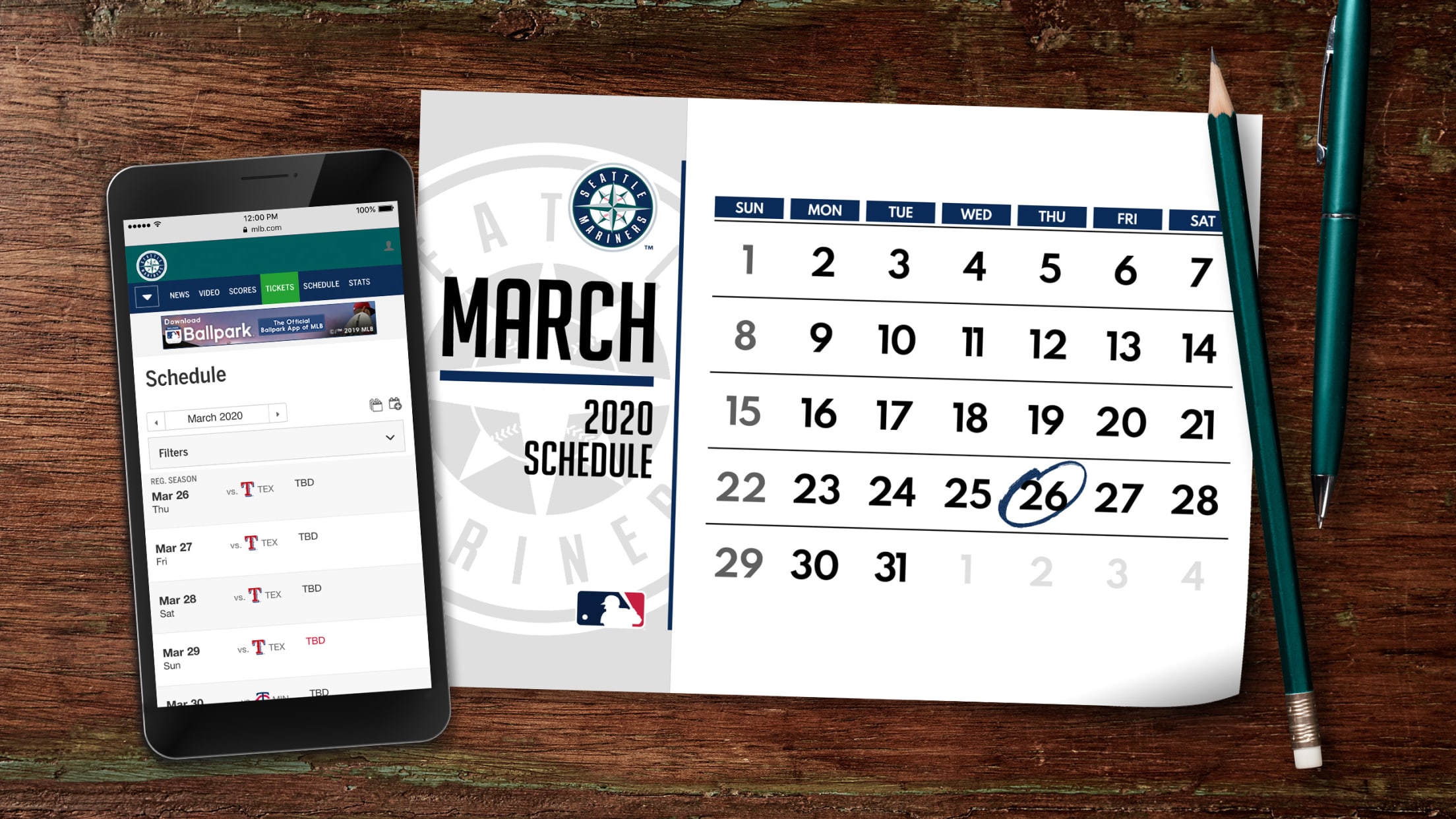 SEATTLE – For just the third time in 12 years, the Mariners will open their season at home in 2020, as tentative schedules for next season were released by Major League Baseball on Monday afternoon. The Mariners will open next season against the American League West-rival Rangers with a four-game
SEATTLE – For just the third time in 12 years, the Mariners will open their season at home in 2020, as tentative schedules for next season were released by Major League Baseball on Monday afternoon.
The Mariners will open next season against the American League West-rival Rangers with a four-game series beginning on Thursday, March 26, at T-Mobile Park, kicking off a week-long homestand that concludes with three games against the Twins on March 30-April 1.
• Mariners' 2020 schedule
• Mariners' spring schedule released
Since 2009, the Mariners have only opened at home in '15 against the Angels and '18 against the Indians, winning both those games. This will be the fourth time they've opened against the Rangers in the franchise's 44 years.
The AL West will be paired with the National League East for Interleague games, which means the Nationals (April 13-14), Braves (May 29-31) and Phillies (July 3-5) will be making rare visits to Seattle. It will be the first time since 2014 for the Mariners to host the Nats and Braves and the first visit since '11 for Phillies.
The Mariners travel to face the Nats (May 19-20), Marlins (June 5-7) and Mets (July 17-19). They also have an Interleague matchup with the Padres, with two games at Petco Park (Sept. 1-2) and two at T-Mobile Park (Sept. 14-15).
Among the other home highlights are a four-game series with the Red Sox on April 9-12 and three games with the Yankees on June 1-3.
The season concludes with 15 of 24 games on the road in September, wrapping up at the Rangers' new Globe Life Field in Arlington on Sept. 25-27.