Nats call up Williams, put Miller on IL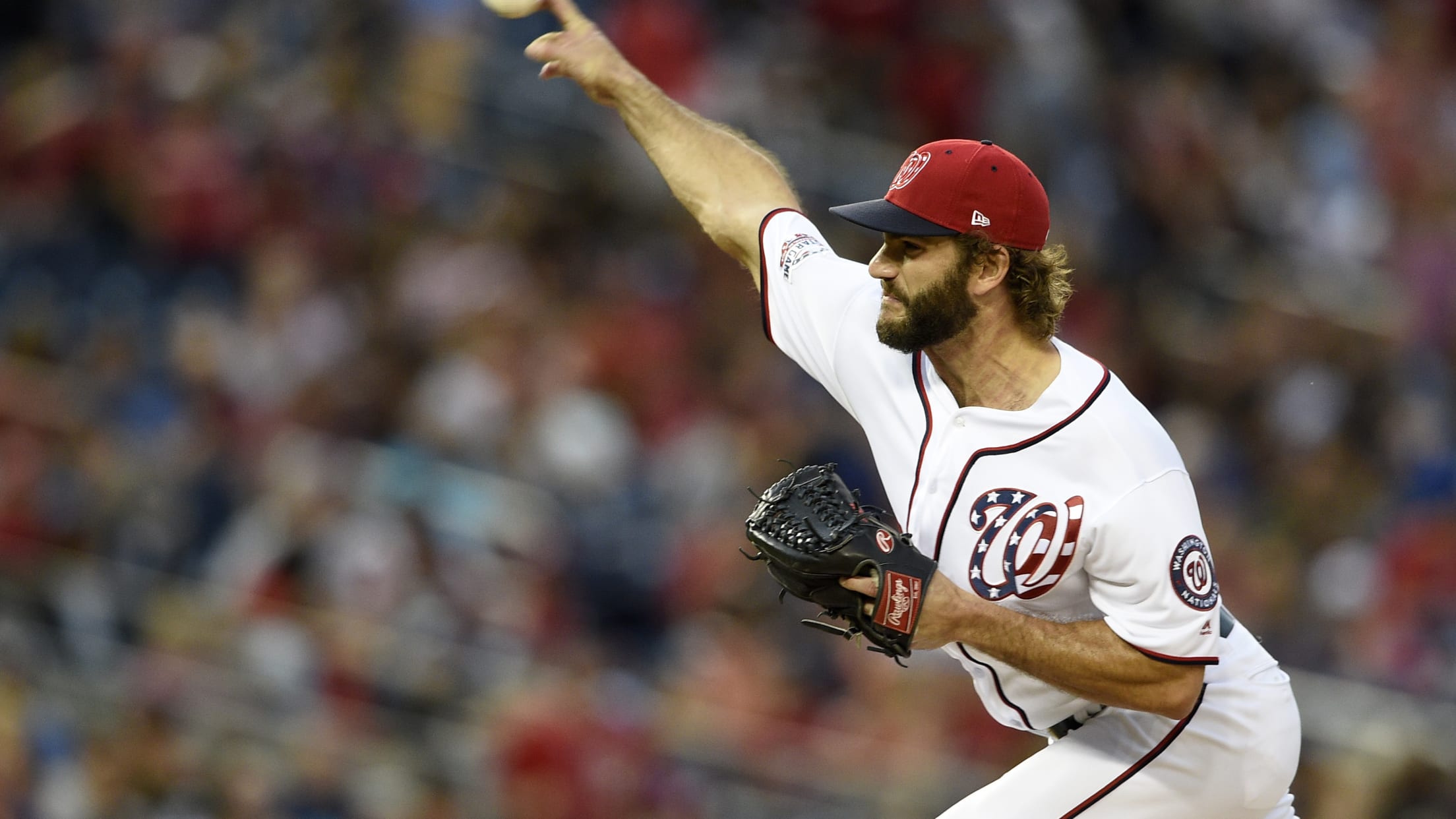 WASHINGTON -- Nats reliever Austen Williams was taking a nap about three hours prior to Saturday's game against the Pirates, after traveling overnight from Las Vegas, where Triple-A Fresno played Friday night. Williams became the latest reliever required to take that overnight flight after the Nationals promoted him to replace
WASHINGTON -- Nats reliever Austen Williams was taking a nap about three hours prior to Saturday's game against the Pirates, after traveling overnight from Las Vegas, where Triple-A Fresno played Friday night.
Williams became the latest reliever required to take that overnight flight after the Nationals promoted him to replace Justin Miller, who was placed on the injured list with a lower back strain discovered by team doctors following Friday's 6-3 loss in 10 innings. Miller had been trying to pitch through the injury, but he gave up the game-winning three-run home run to Colin Moran in extras, the fourth homer Miller has allowed in his past three games, prompting the club to shelve him.
So they summoned Williams, who was brilliant in Spring Training and one of the final relievers they cut before the start of the regular season. He did not allow a run in his eight Grapefruit League appearances, retiring all but two batters he faced in 7 2/3 innings with seven strikeouts. He made three appearances for Triple-A Syracuse to start the season, and he had been tagged for four runs in 2 1/3 innings with three strikeouts and two walks. But Williams left an impression on the Nats during Spring Training as a reliever who could inject some swing-and-miss stuff into this ailing bullpen.
"We feel like he's a guy that can help us," manager Dave Martinez said. "He's going to pitch, of course, but we can use him in multiple roles. He gives an inning plus. … He has three really good pitches -- fastball, curveball and [the] changeup was really good this spring. So, we'll figure out ways to get him in the game."
Perhaps Williams can enliven a struggling relief corps, which owns an 8.12 ERA entering Saturday, the worst in the Majors. Miller had been one of the few relievers who started the season well, posting scoreless outings in his first four appearances, leading the Nats to try him out in high-leverage roles.
However, Miller had faltered lately. He had surrendered runs in three straight appearances and said he began feeling pain in his lower back as early as last weekend in New York. Miller also dealt with back issues in Spring Training, but he said his recent pain was nowhere near the level he dealt with in camp.
"It just feels like somebody's punching me in the kidney every single time I try to throw a ball," Miller said Friday night. "It just feel like somethings there that's not allowing my body to get through it."