Rogers' 'special day' in Cincy spoiled in 5th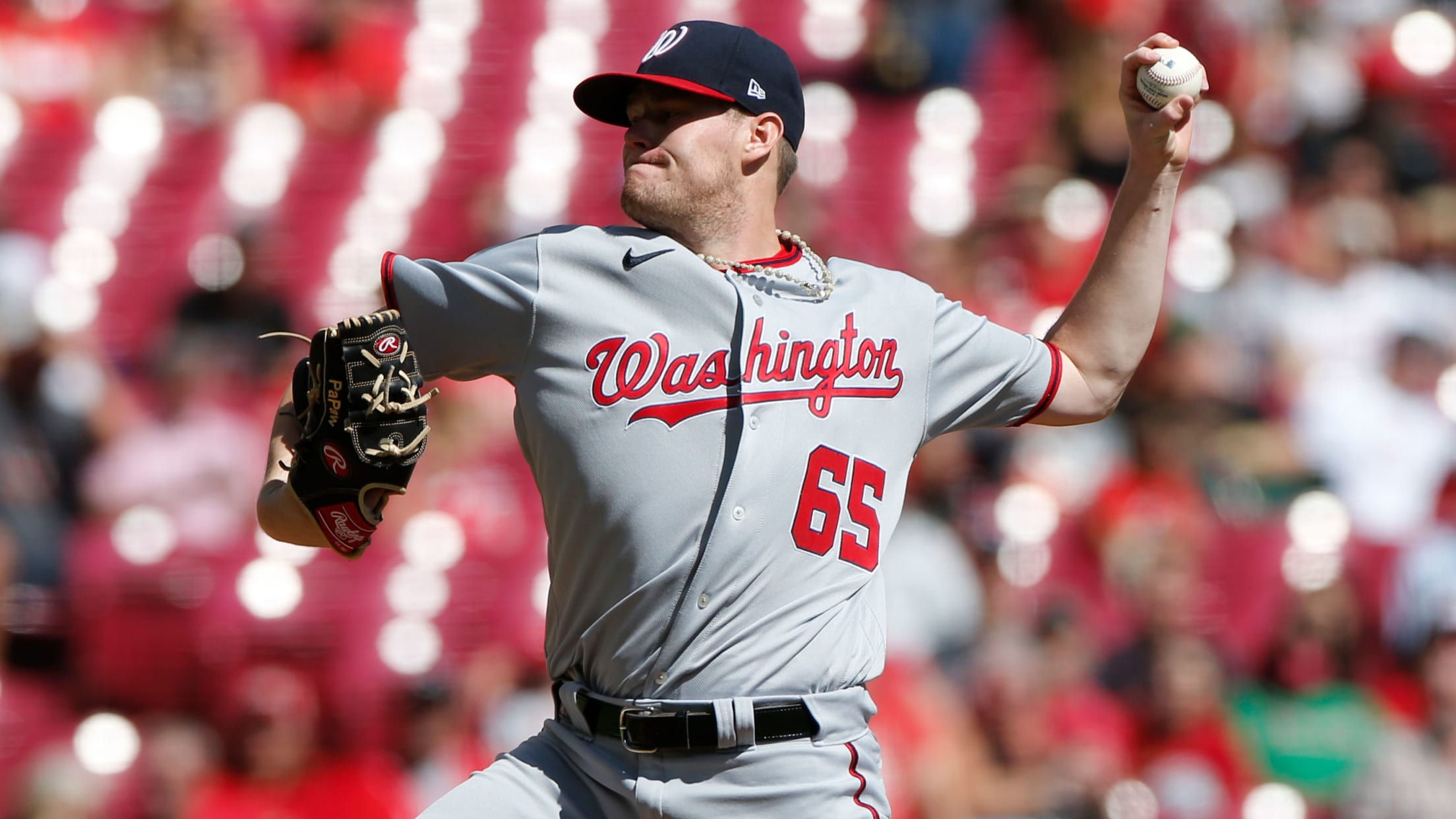 CINCINNATI -- Josh Rogers is a native of New Albany, Ind., roughly a 90-minute drive southwest of Cincinnati. He had never pitched at Great American Ball Park before, thus making Sunday's start the first chance for his family and friends to see him pitch in a big league game in
Stat of the Day: Soto 1st to do THIS since '15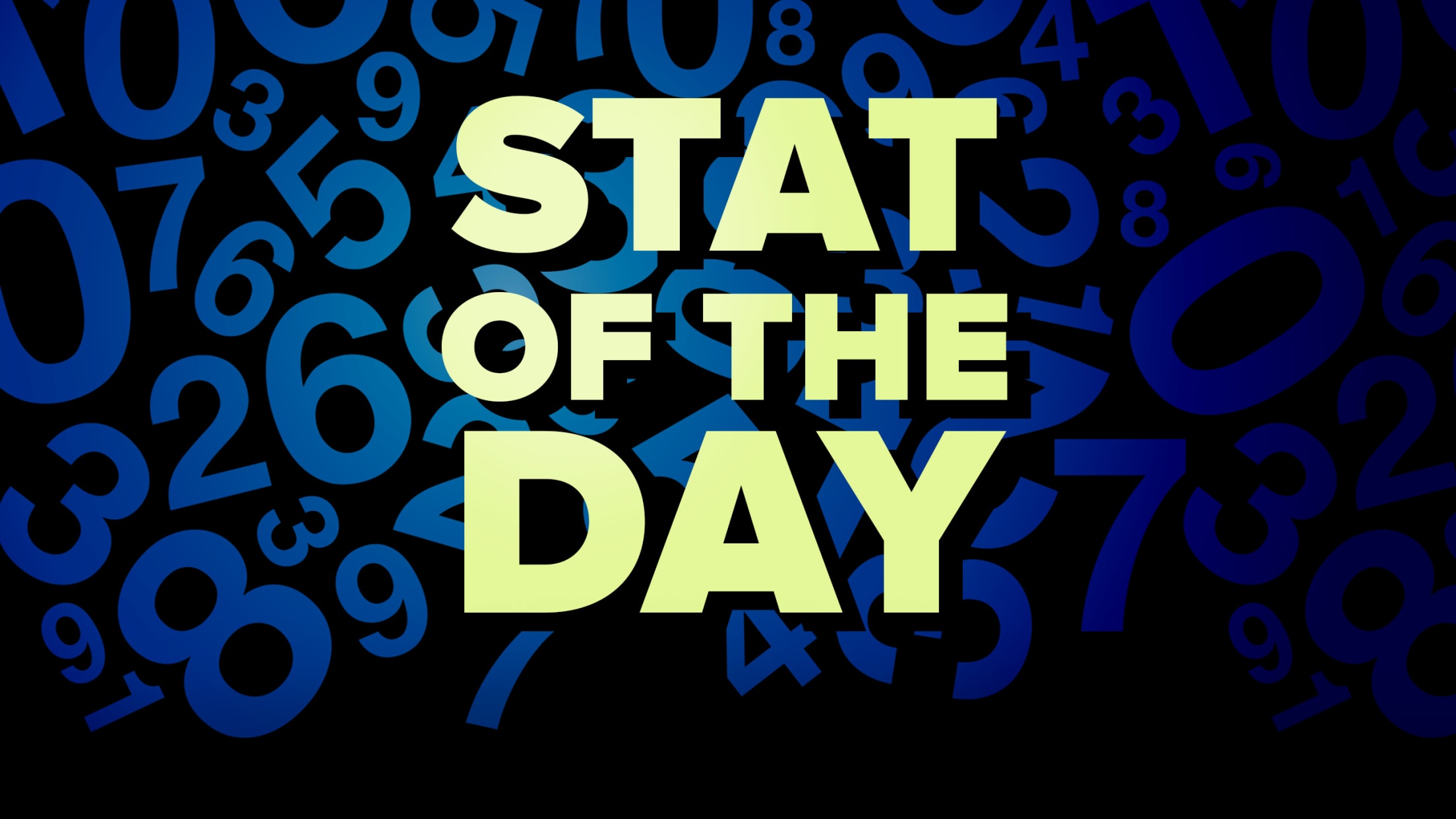 MLB.com is keeping track of a Stat of the Day for the Nationals this season, highlighting a unique, interesting or fun nugget from each game. • Nationals Stat of the Day, August 2021
Nats' bats heat up as Ruiz slugs another HR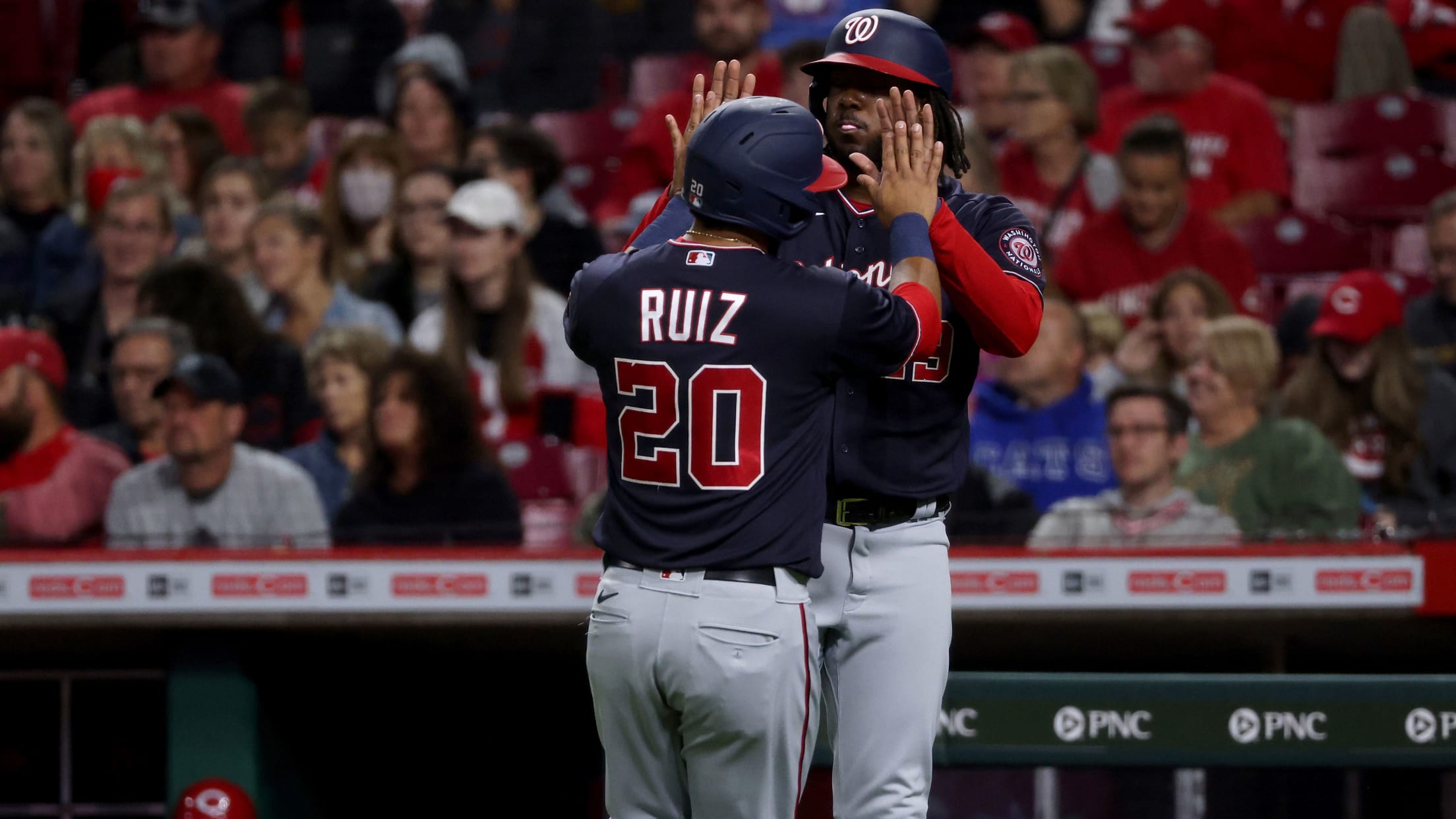 CINCINNATI -- Since mid-August, the Nationals have been one of the hottest-hitting teams in the National League. And contributions from players like catcher Keibert Ruiz have keyed the resurgence. On Saturday night, Ruiz and Lane Thomas homered, while Andrew Stevenson had a two-run single as the Nationals continued to swing
Injuries & Moves: Hernandez off paternity list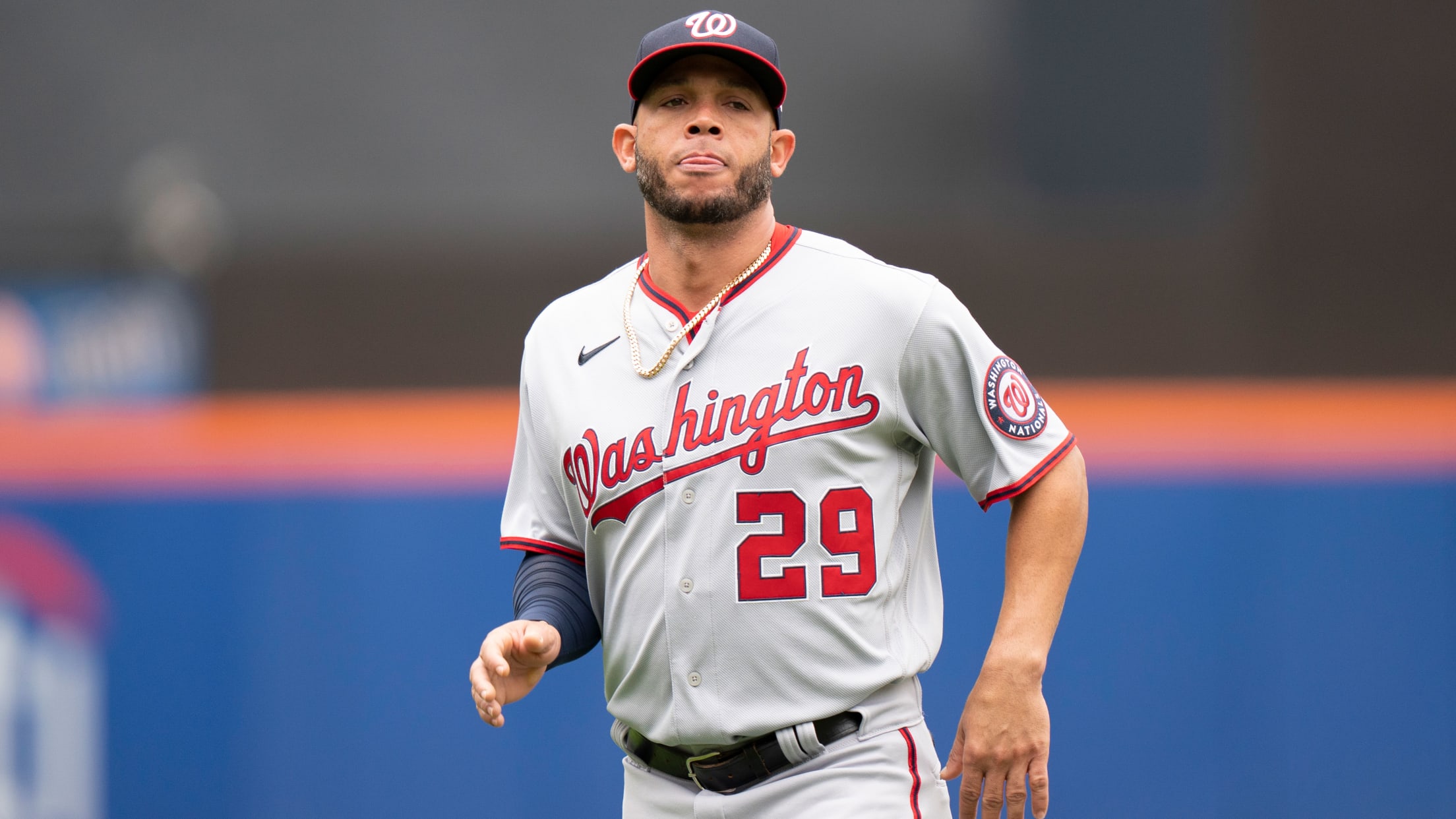 Keep track of the Nationals' recent transactions and injury updates throughout the season.
1 thing to watch in final week for each team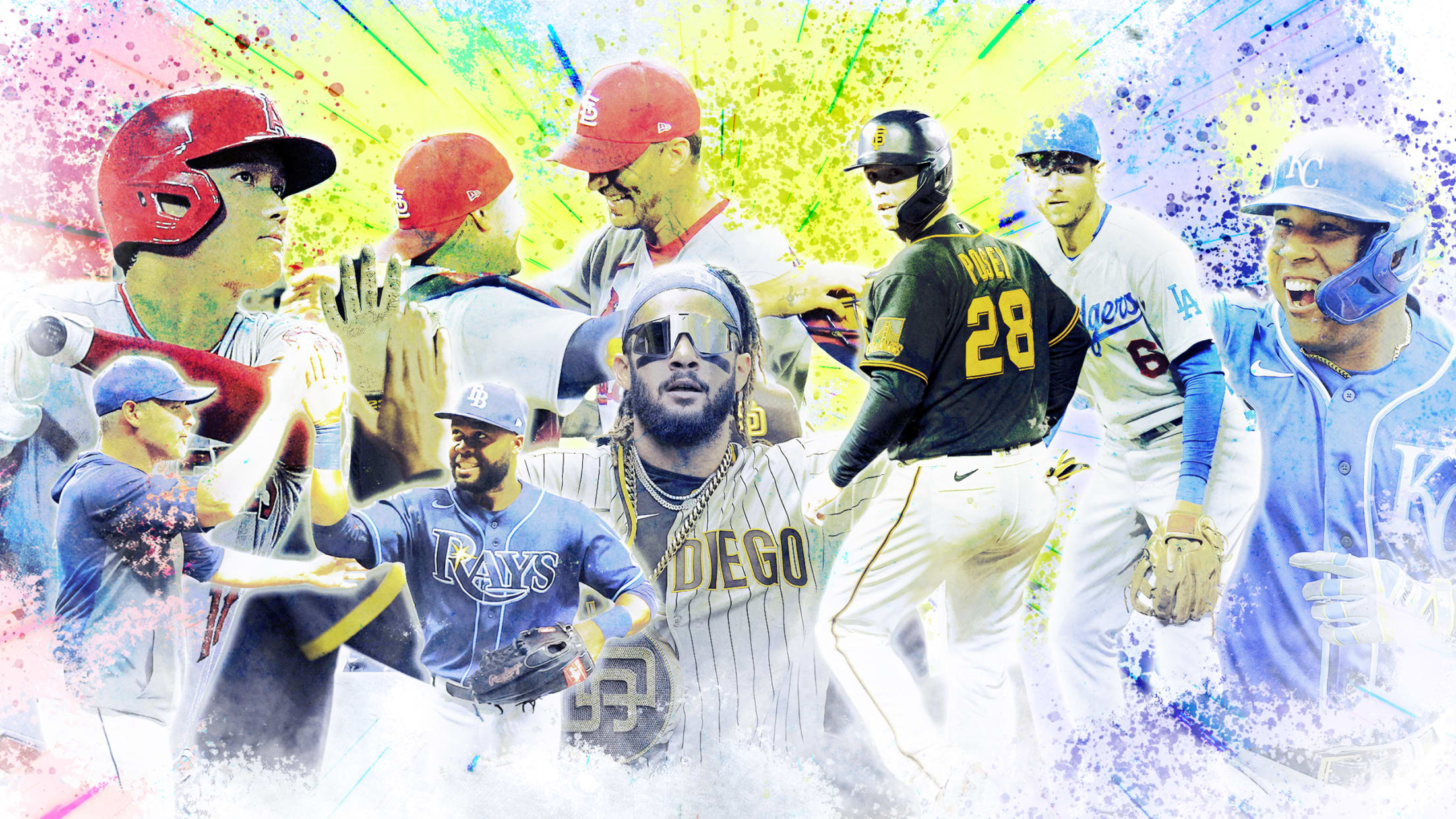 It breaks my heart to say this, but: There is only one week left in the regular season. Can you believe it? The postseason will be wonderful, but after Sunday, it's going to be until next March that every Major League Baseball team plays on the same day. That is
García, Soto key comeback, but Nats fall late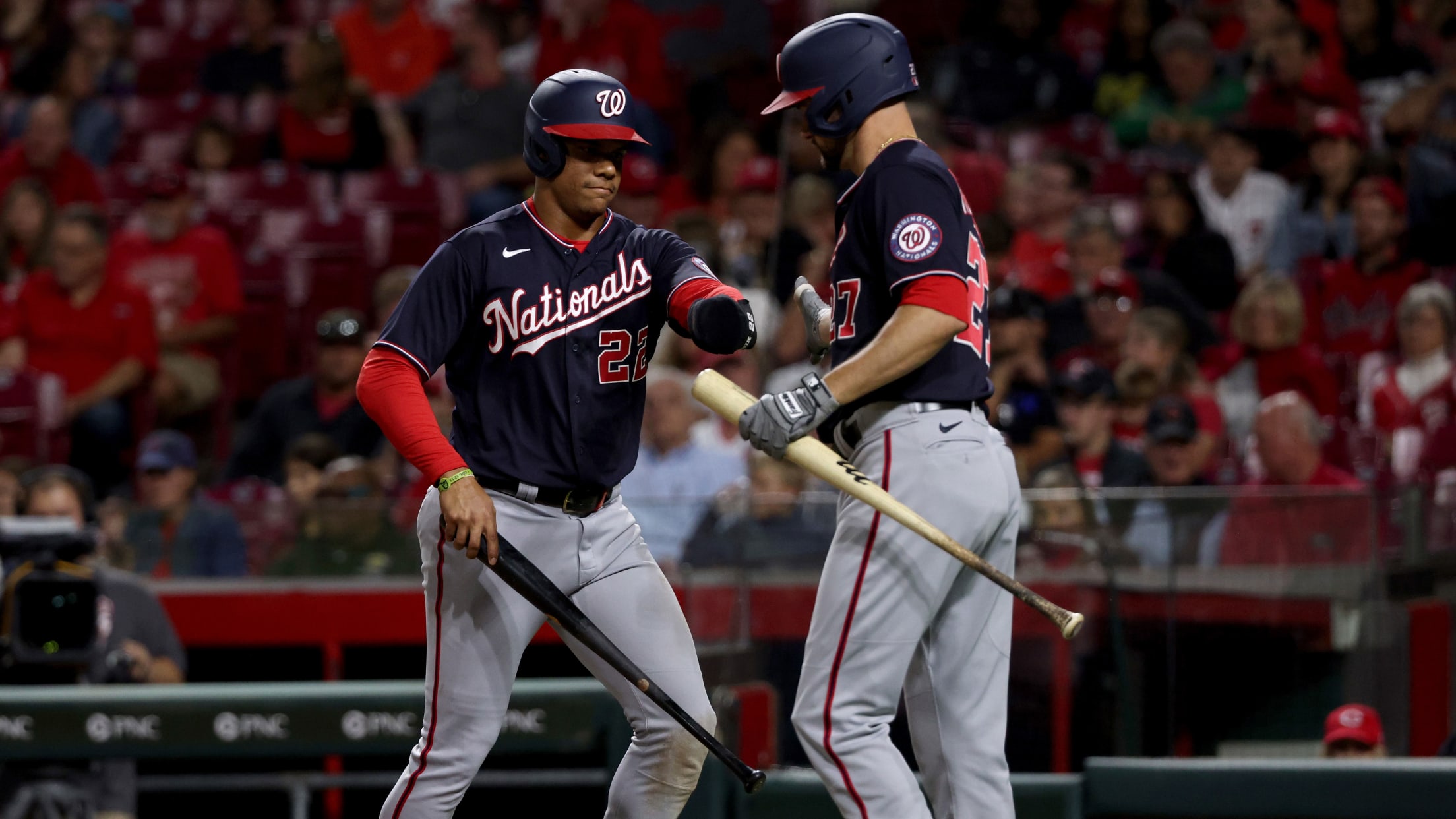 CINCINNATI -- Since Luis García moved into the fifth spot in the lineup, Nationals manager Dave Martinez felt he was pressing a little. On Friday night, there were signs he's coming out of that. "His swing got a little bigger," Martinez said. "Typical of a young guy moving up [in
Armed with 'consistent' slider, Corbin slings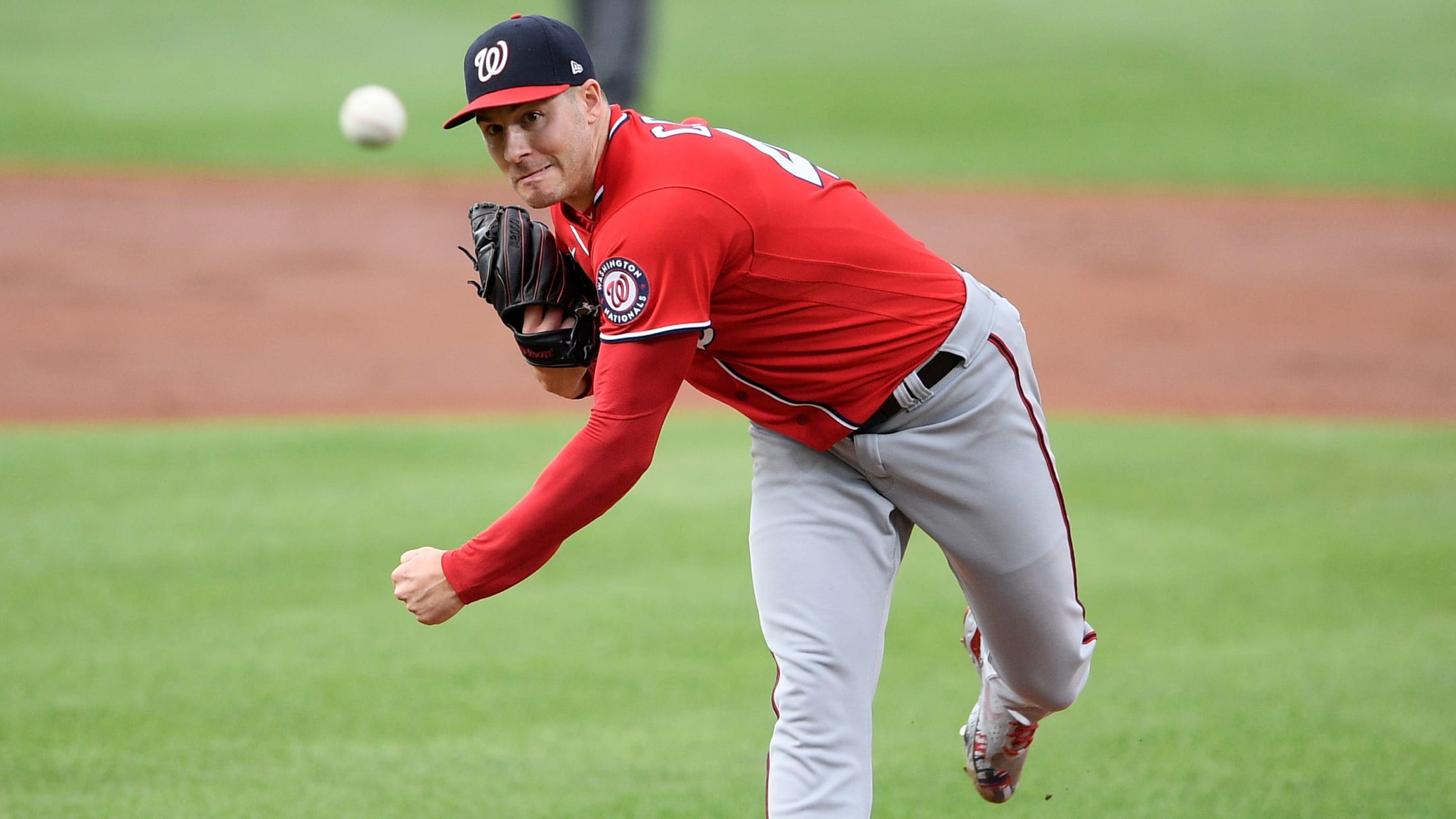 CINCINNATI -- The numbers don't look good this season for Patrick Corbin, but the Nationals' left-hander is focusing on the positives as he heads into an important offseason. Corbin has been watching video with fellow lefty Josh Rogers and working to improve various aspects of his delivery during his bullpen
Scherzer nominated for Clemente Award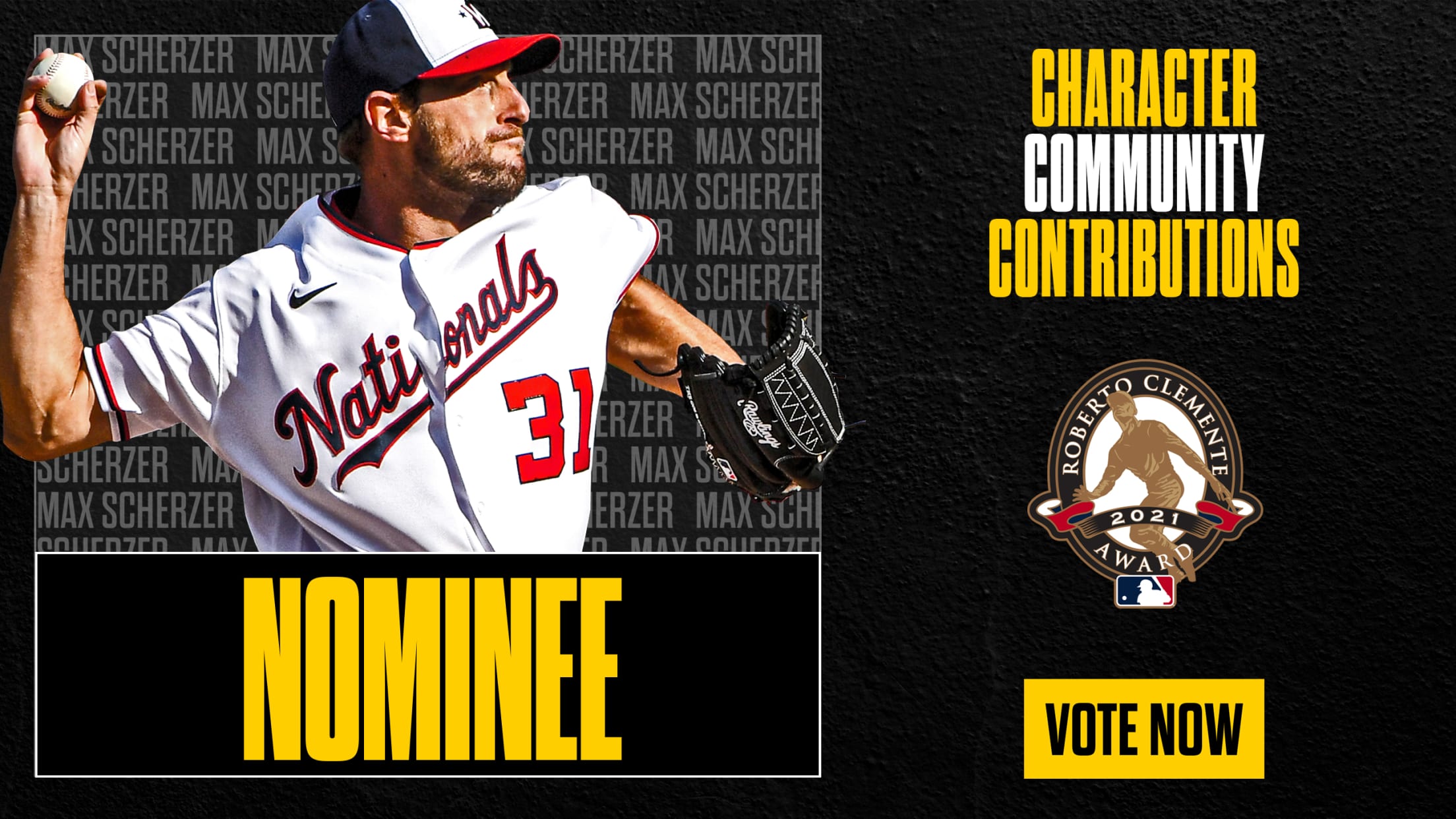 WASHINGTON -- Max Scherzer left a lasting impact in Washington, on the field and in the community. Scherzer, who was traded to the Dodgers on July 30, was named the Nationals' nominee for the 2021 Roberto Clemente Award. The recognition of character, community involvement and philanthropy is considered Major League
Is that a real bat in this classic Expos card?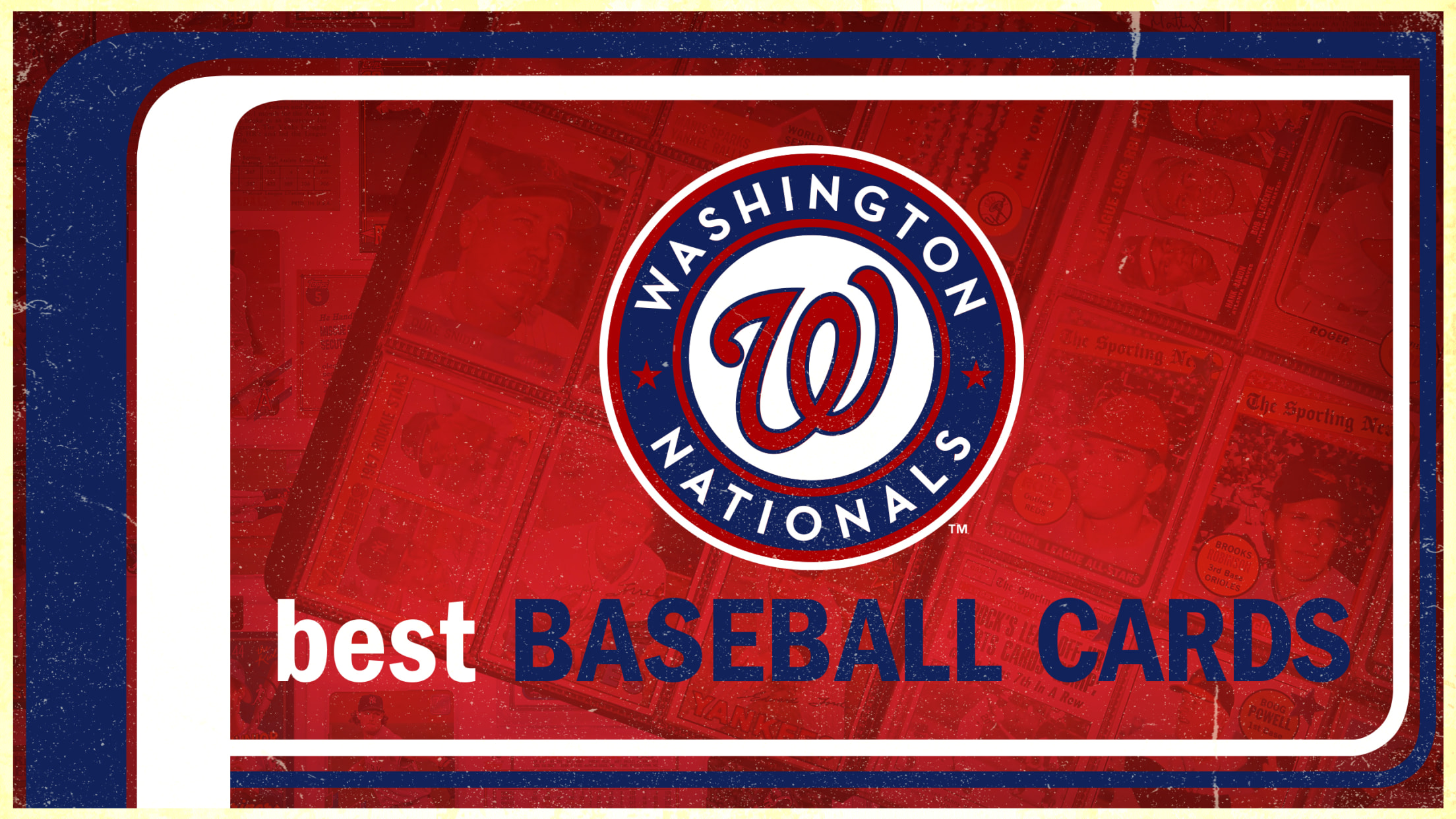 As part of the celebration of the 70th anniversary of Topps baseball cards, we've asked fans (as well as our staff) to submit their all-time favorite baseball cards, and we've broken them down by team. We'll be revealing submissions regularly throughout the season, ranging from the famous to the weird,
Soto homers twice, sets Nats' walks record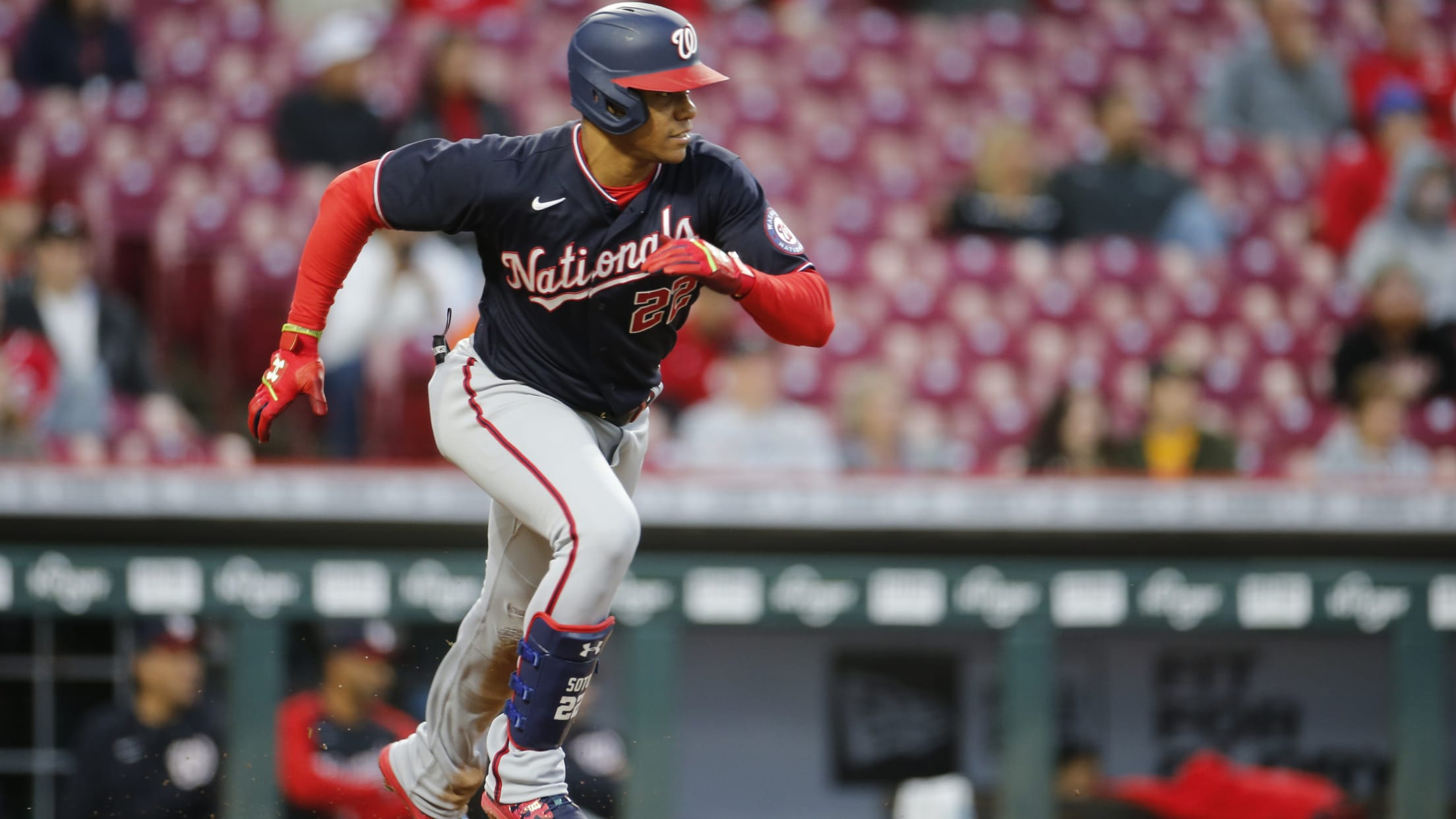 CINCINNATI -- In spite of Juan Soto's gaudy numbers at the plate, Nationals manager Dave Martinez challenges his right fielder before every game. "'What have you got for me today?'" Martinez asks. Soto delivered another big performance for his skipper on Thursday night, homering twice and setting a single-season franchise
These 30 prospects have eye-opening stats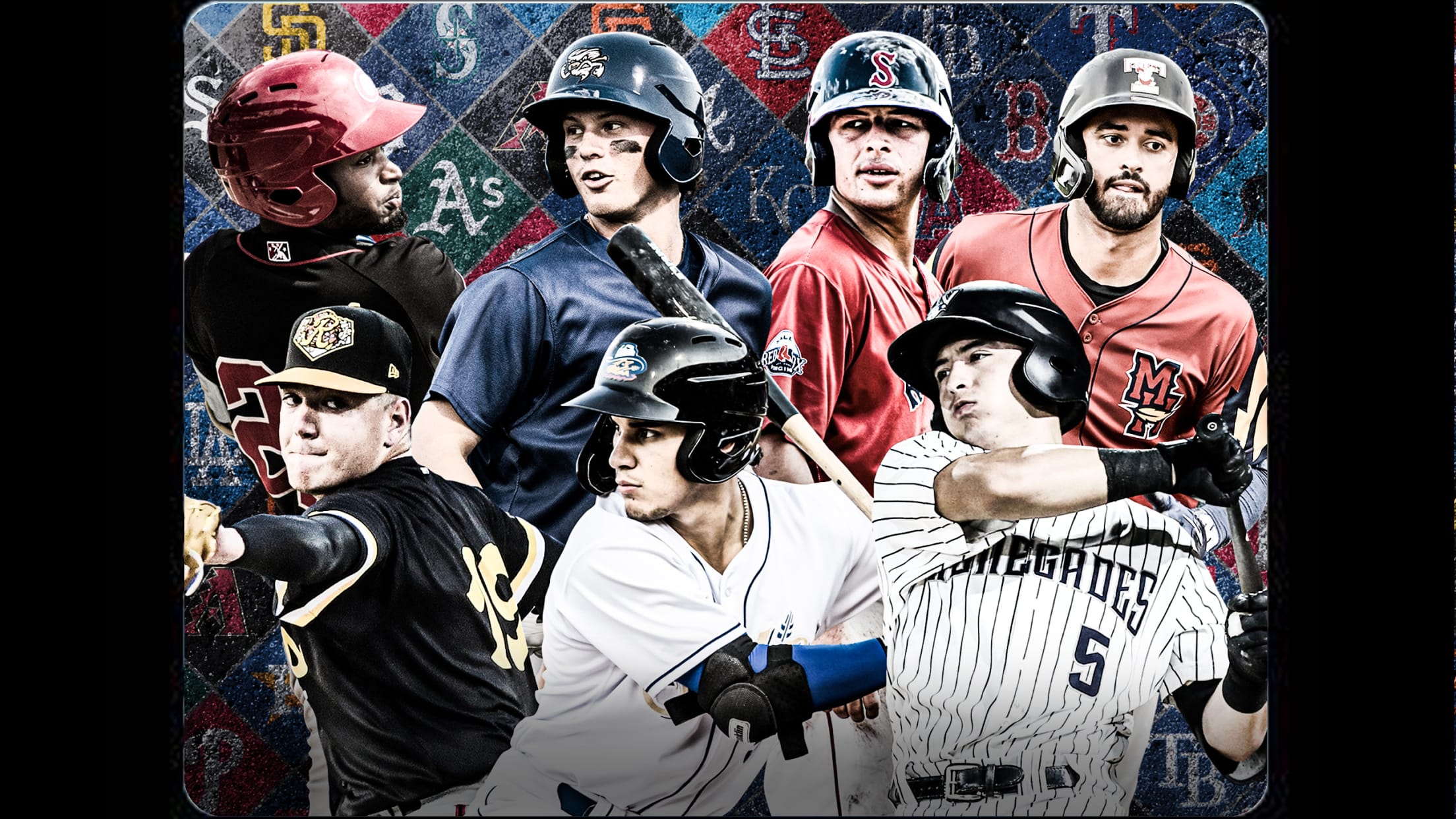 They say that numbers don't lie. But it's also true that they don't tell a complete story all the time. That's certainly true in baseball, where statistics of all shapes and sizes have been used to measure performance for generations, even if those measuring sticks have changed over the years.
Sept. callups give Nats chance to evaluate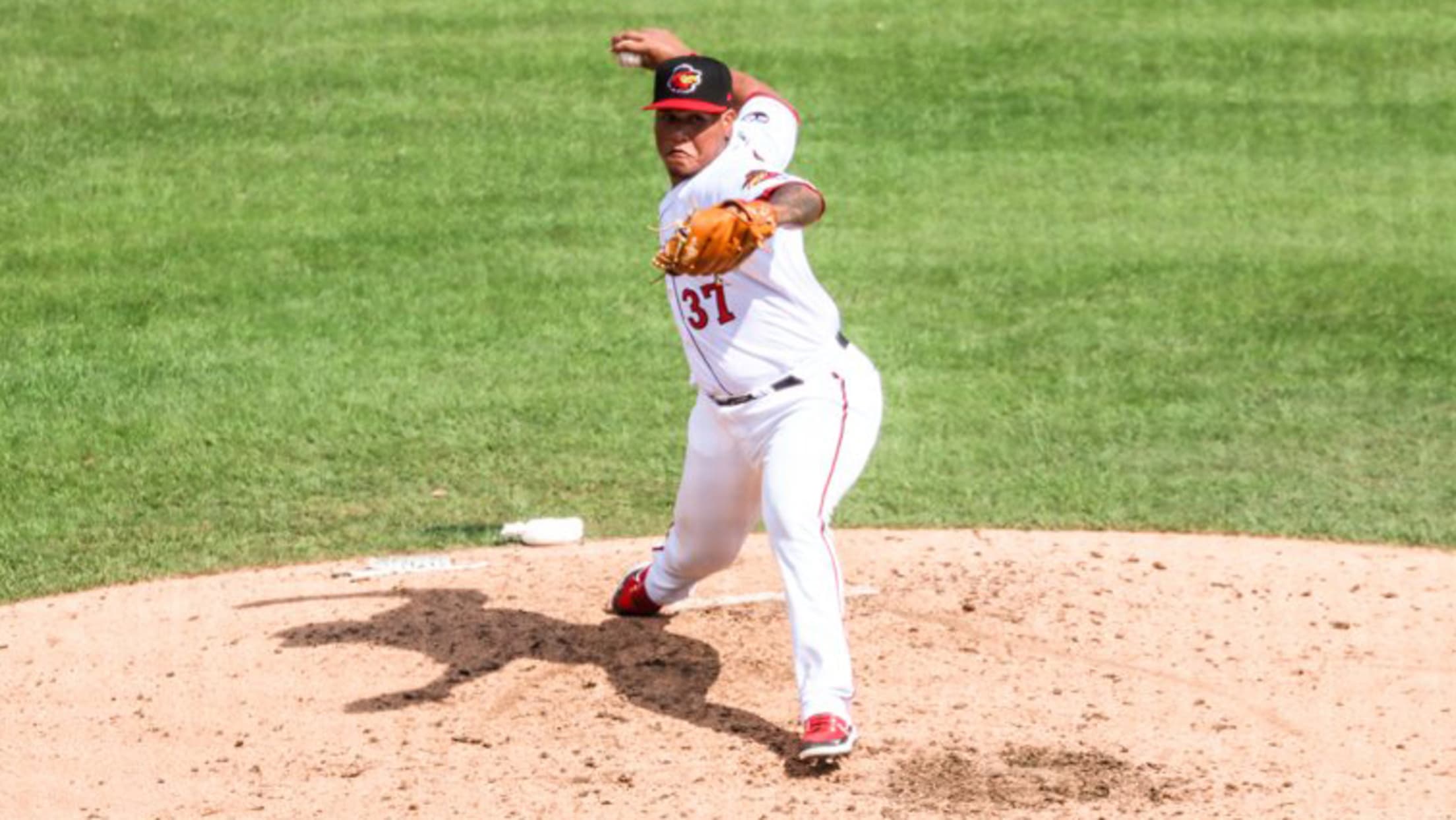 CINCINNATI -- With just over a week remaining in the regular season, the Nationals are still making moves to evaluate players for next season. On Thursday, the roster changed again -- partly out of necessity, but also to give a new pitcher a chance. The Nationals selected the contract of
Soto goes 3-for-3, continues to set records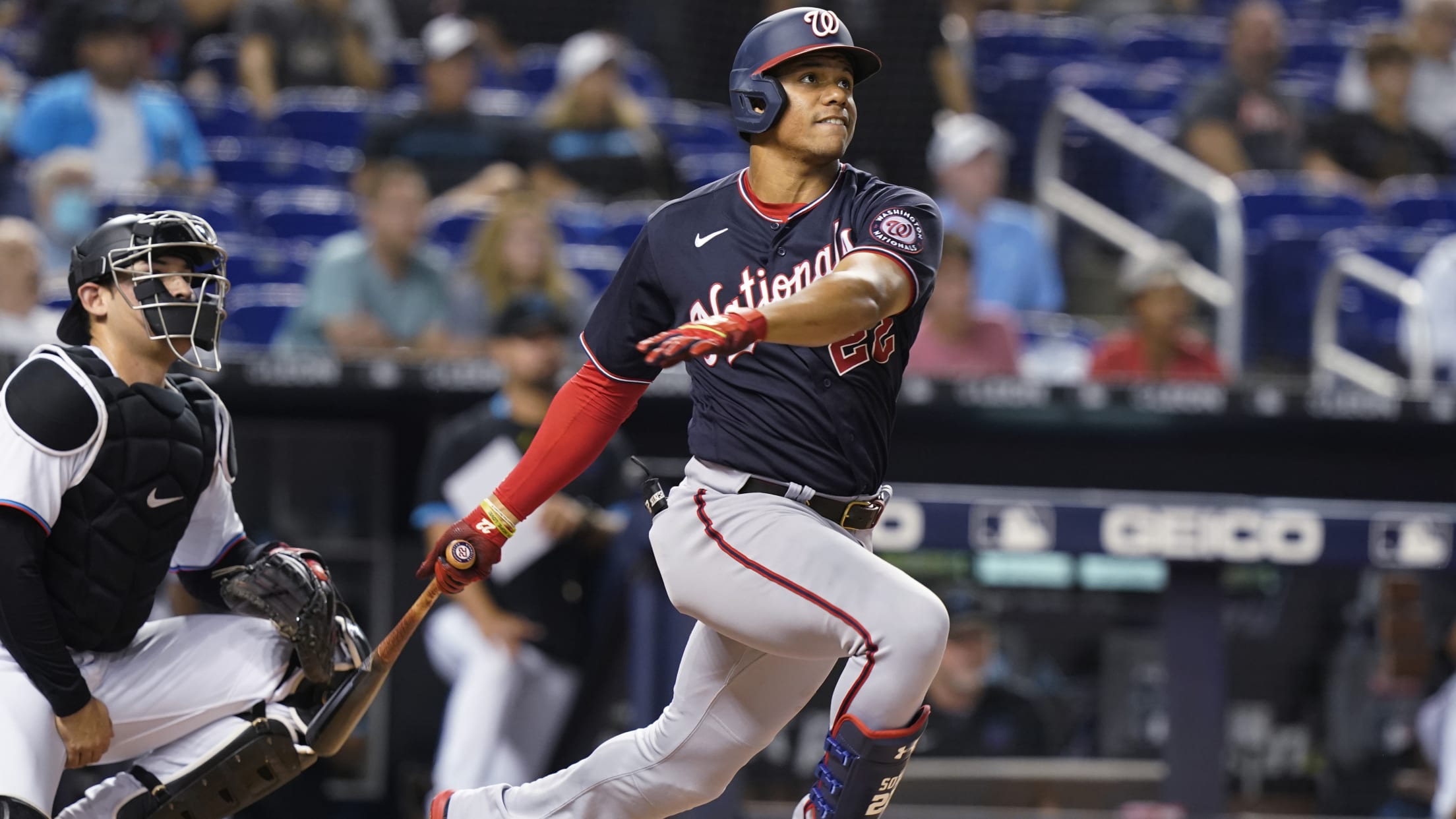 MIAMI -- The box score Wednesday night was a snapshot of Juan Soto's season, one in which he is sparking National League Most Valuable Player Award chatter. With one single, one double, one home run and two walks over five plate appearances in the Nationals' 7-5 win over the Marlins
Rogers-Ruiz battery brings dynamic energy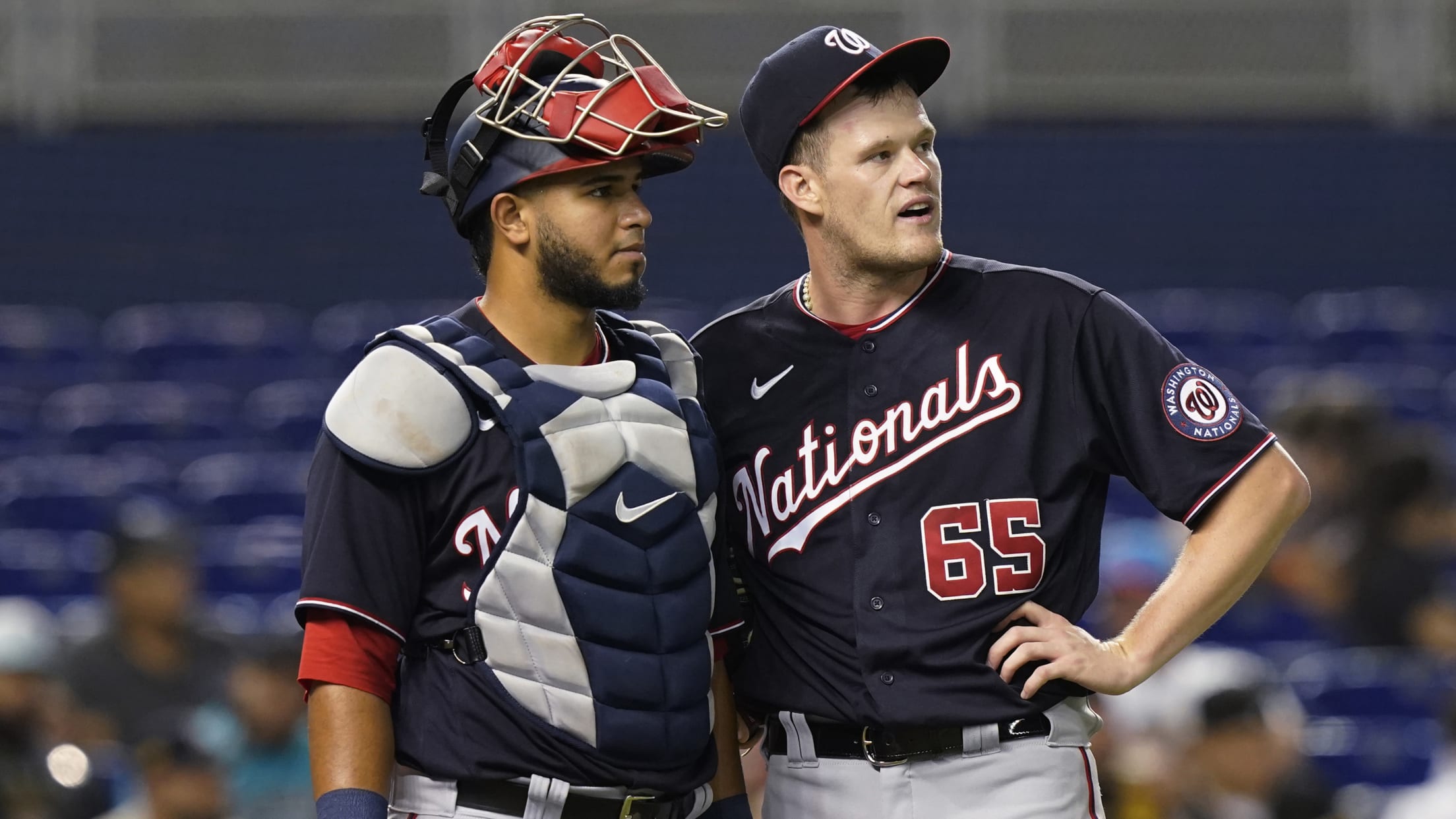 MIAMI -- Deep starts have been hard to come by for the Nationals this season. On Tuesday, left-hander Josh Rogers paired up with catcher Keibert Ruiz to throw a 7 2/3-inning gem en route to a 7-1 win over the Marlins at loanDepot park. Rogers threw 103 pitches while allowing
Step to it: Josh, Jazz ignite friendly rivalry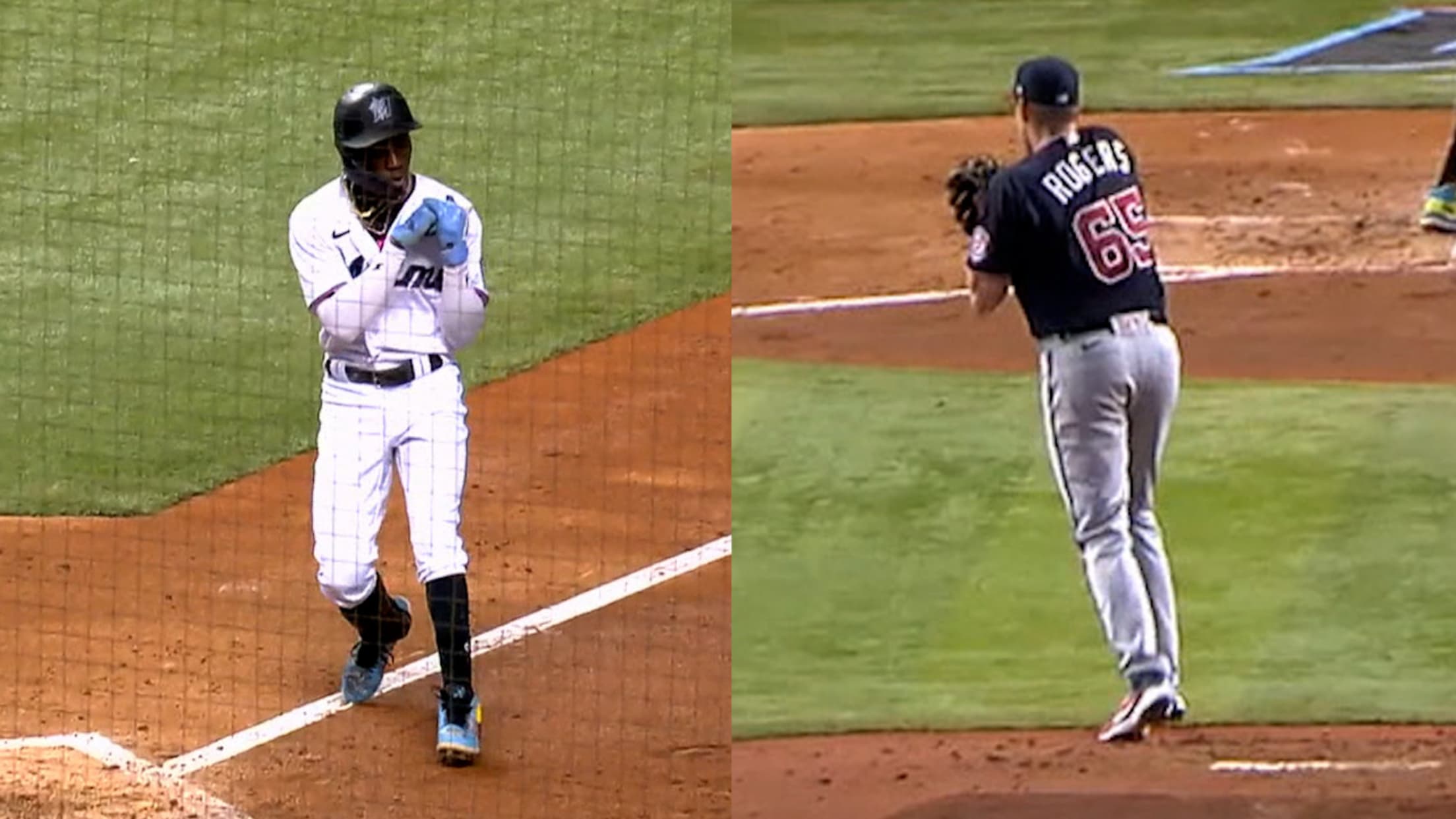 MIAMI -- Imitation is the sincerest form of flattery. On Tuesday, Nationals rookie left-hander Josh Rogers did his best Jazz Chisholm Jr. impersonation after striking out the Marlins second baseman in Washington's 7-1 win at loanDepot park. Rogers caught Chisholm swinging, and he celebrated the strikeout by doing Chisholm's home
Machado thrives under pressure: 'A bulldog'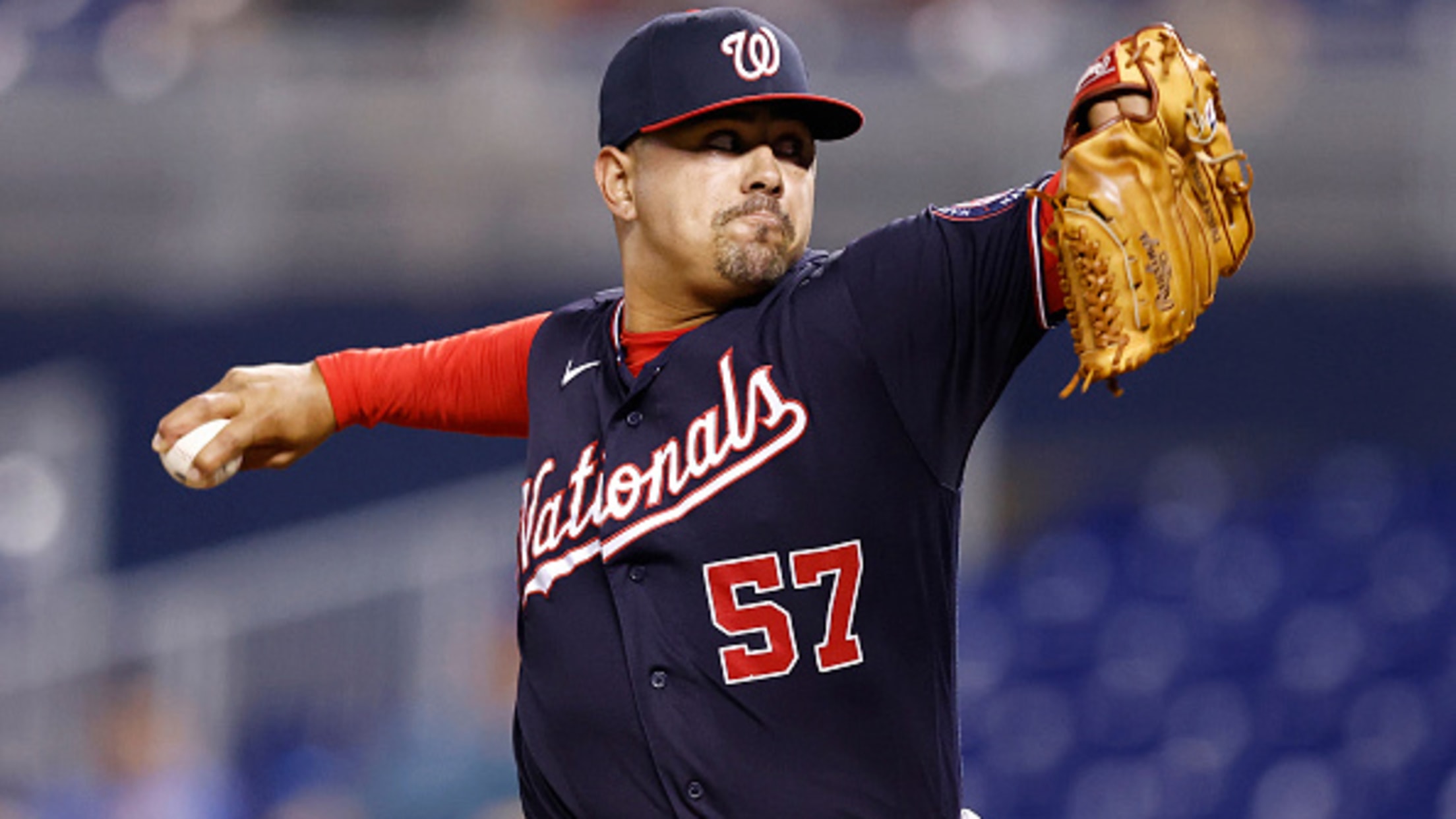 MIAMI -- The sight of runners standing on base as he hustles from the bullpen to the mound invigorates Andres Machado. Sure, having no men on when he enters the game would give him a head start, but that doesn't spark the same kind of adrenaline rush. "I like to
Bell robs Brinson homer; Nats fall in extras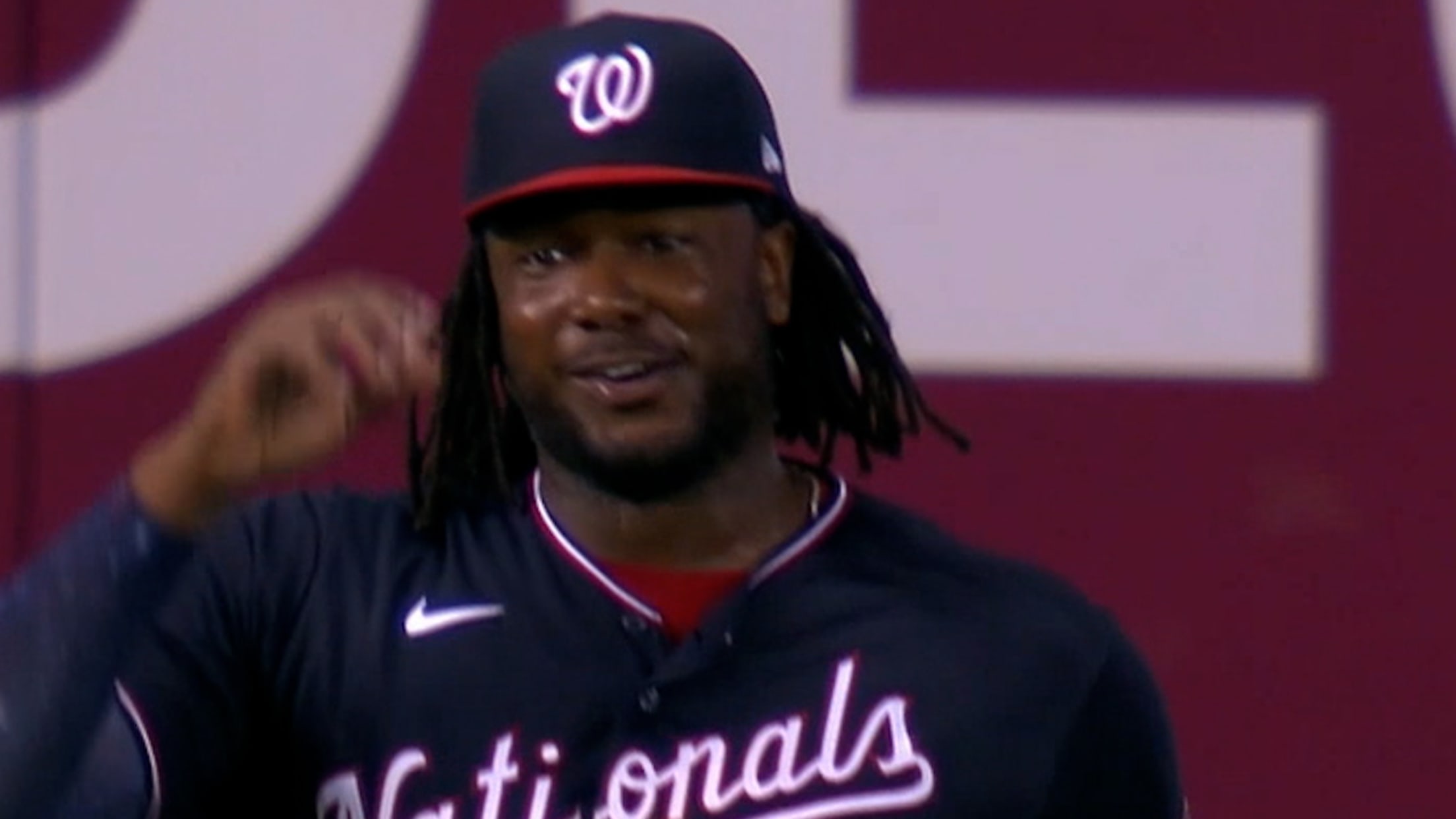 MIAMI -- The objective of shifting Josh Bell to left field while keeping Ryan Zimmerman at first base was to plug both bats into the Nationals' starting lineup. In the series opener on Monday night against the Marlins, that game plan also provided defensive prowess. During the second inning of
Veteran catcher Avila to retire at end of year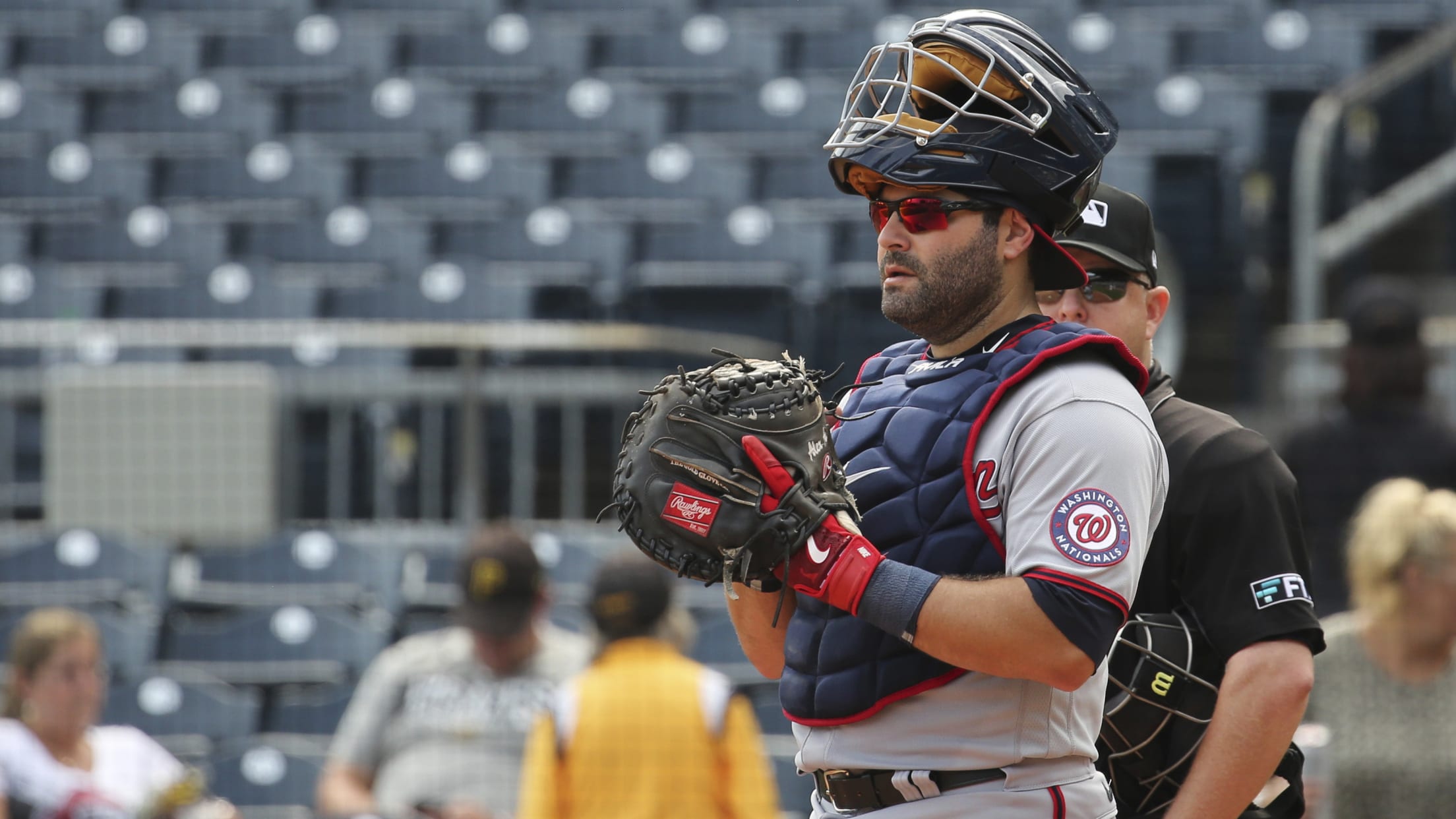 WASHINGTON -- "All good things must come to an end," Alex Avila said with a shrug and a smile on Sunday. After 13 seasons in the Majors, the veteran catcher decided that this year would be his last. Avila wants to enjoy retirement, spend more time with family and give
Soto blasts 454-foot HR: 'Truly remarkable'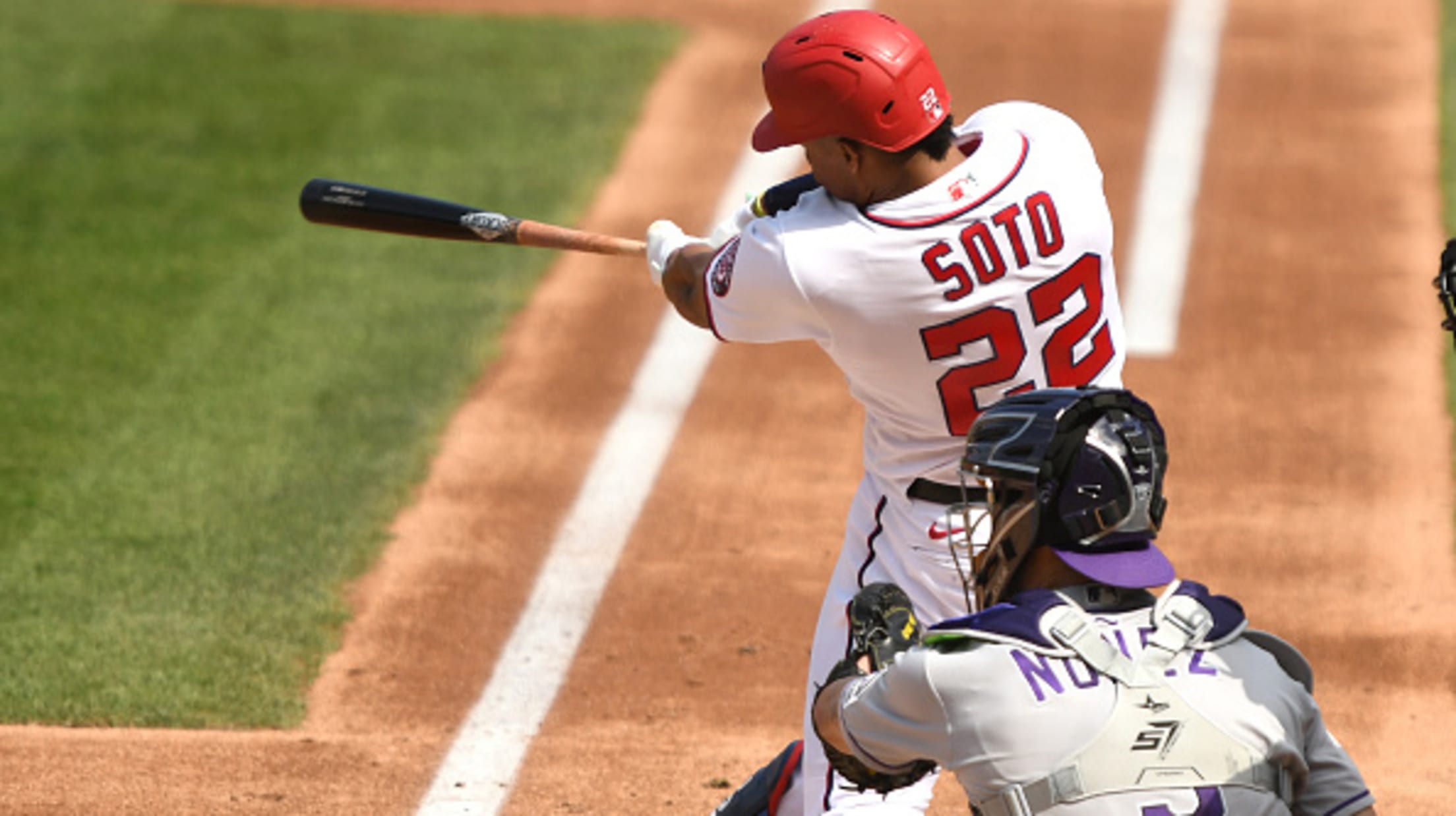 WASHINGTON -- At this point in the season -- and in his young career -- it's easy to take for granted just how good Juan Soto is on a daily basis. Then Soto does something to make sure nobody will forget. In Sunday's series finale 3-0 win over the Rockies,