For hot Nats, Max's return 'icing on the cake'
Scherzer goes four innings of one-run ball in first start off IL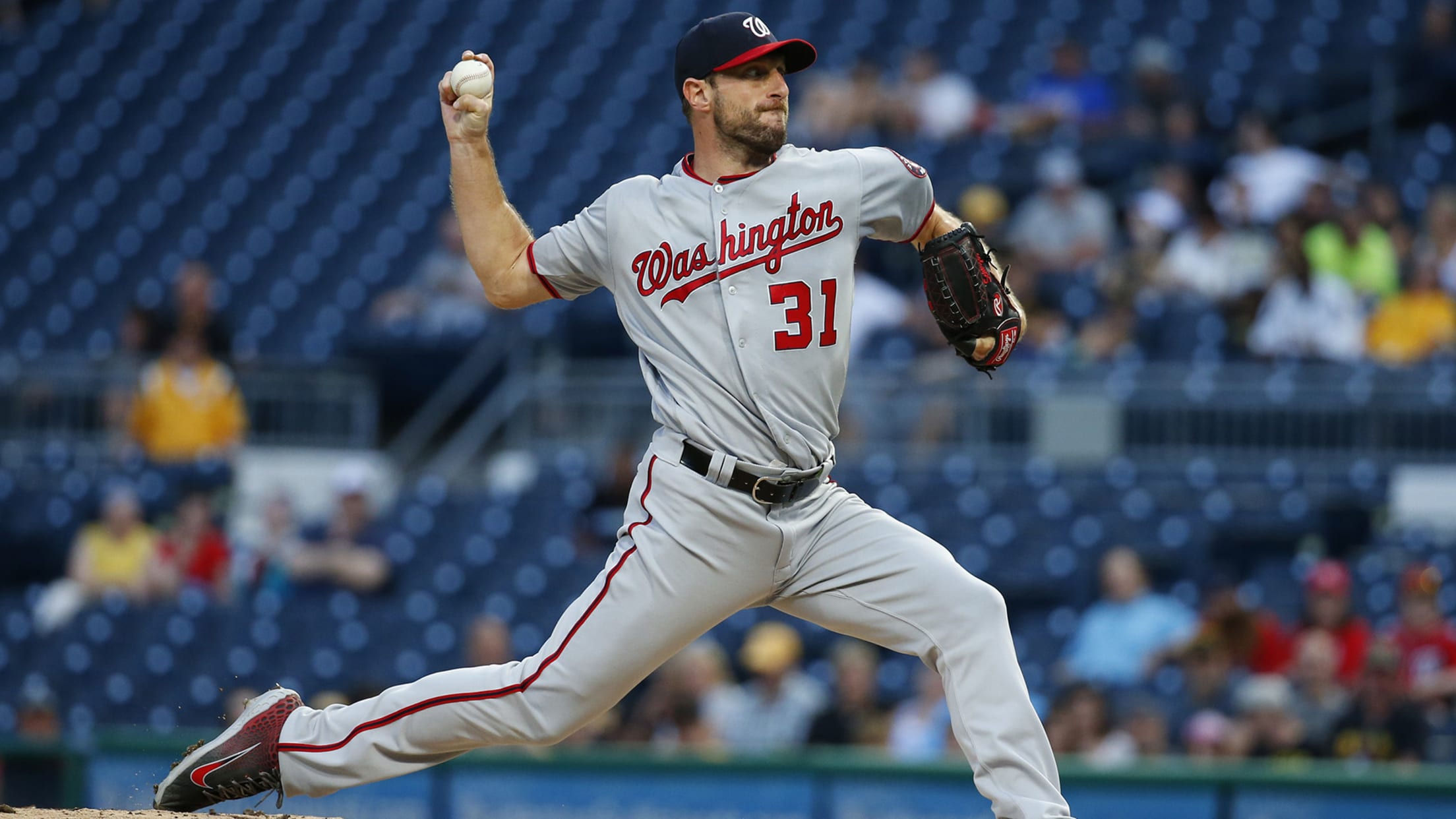 PITTSBURGH -- It was an odd sight. Max Scherzer entered the dugout after recording a 1-2-3 fourth inning, but he didn't reappear to start the fifth, nor was he spotted arguing hard in favor of staying in. It's a new reality right now for Scherzer, who returned from the injured
Five NL East players with something to prove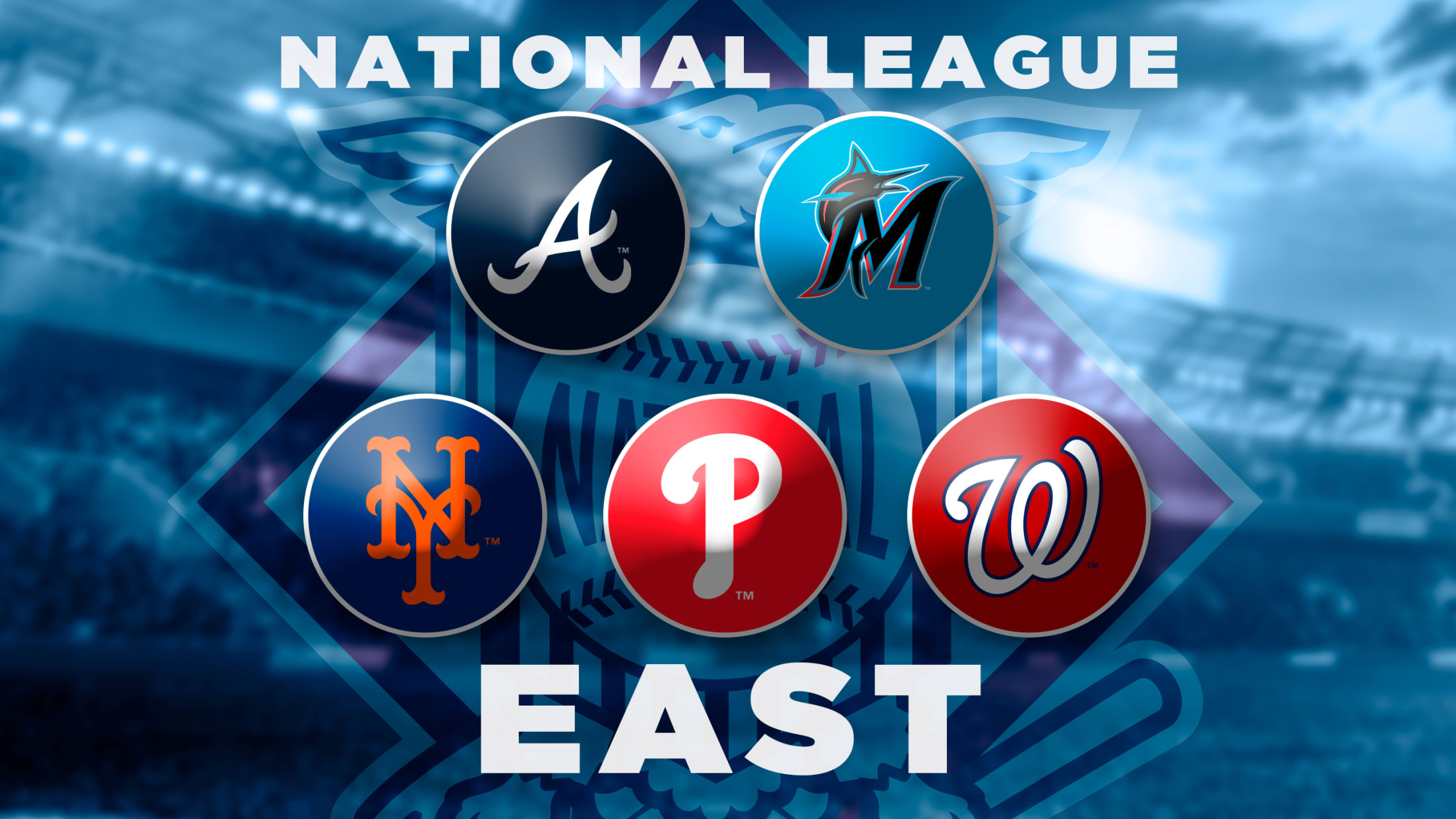 Each of the four National League East teams still in the thick of the postseason race are hopeful to benefit from this year's version of Chris Taylor or Corey Knebel. After exiting last August hitting .243 and a .745 OPS, Taylor proceeded to hit .345 with a 1.019 OPS over
Each club's best Players' Weekend nickname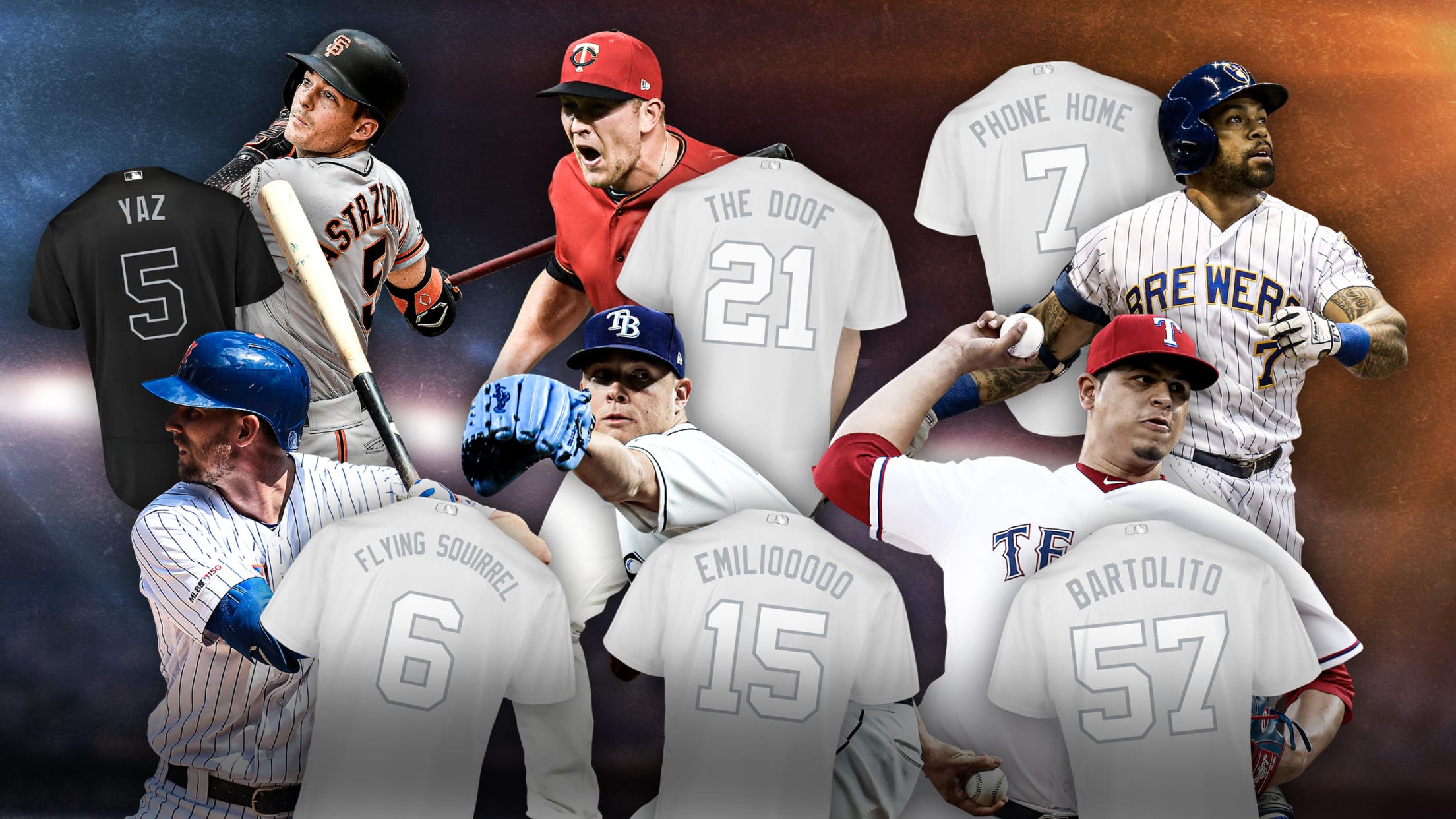 It's Players' Weekend! And for many, the true fun of this annual event is in the names on the back of the uniforms. Baseball player culture has often discouraged (arguably to the game's detriment) players from showing their true personalities, so this weekend gives them that opportunity. It lets you
Corbin cruises with arm, bat in stellar outing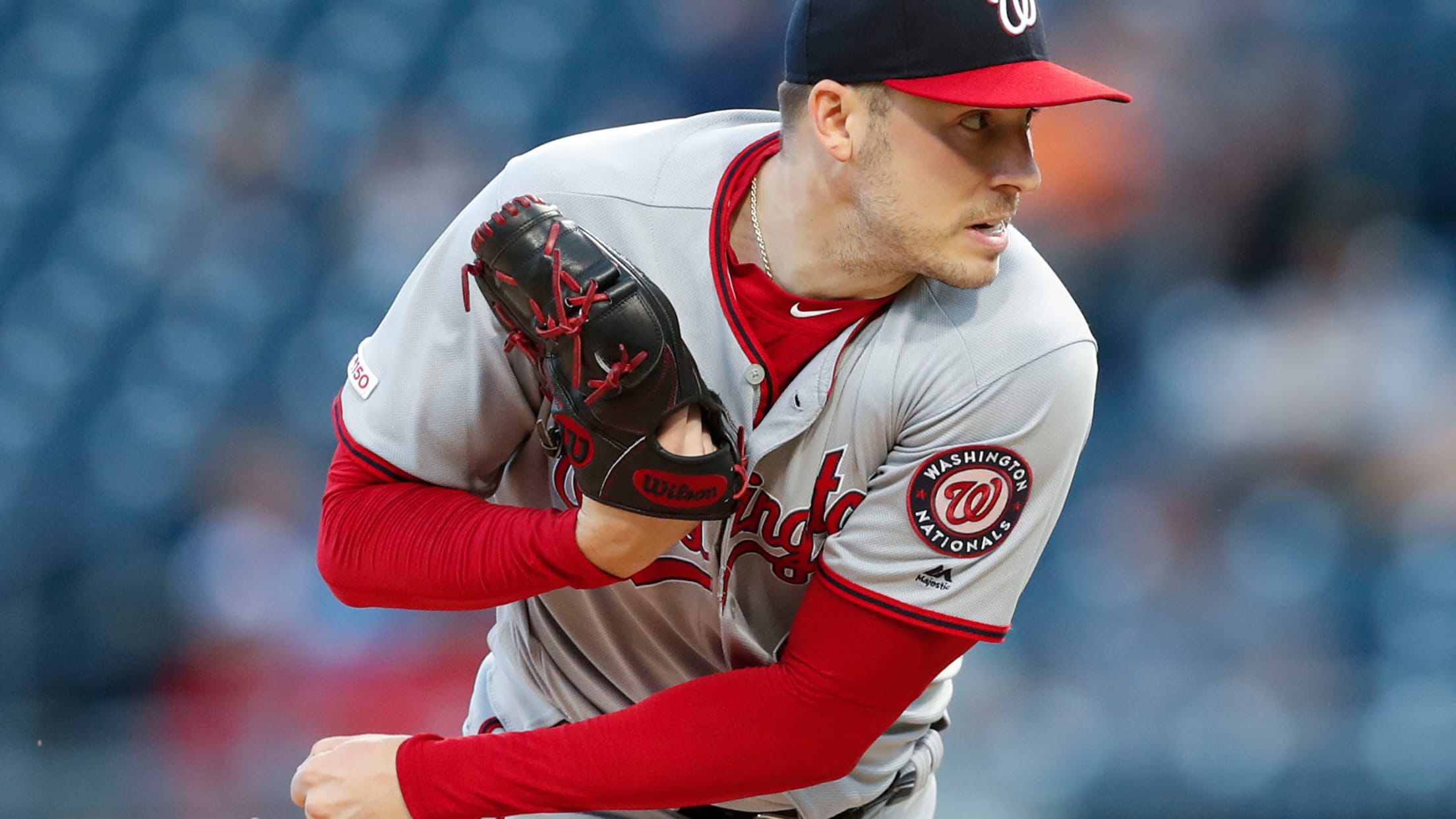 PITTSBURGH -- Thursday has been the date circled in red for many Nationals fans, as they await the return of ace Max Scherzer. But the rest of Washington's rotation has flexed its collective muscle in the first three contests of a four-game series against the Pirates. That stretch of dominance
Rendon reaches 100-RBI mark for 2nd time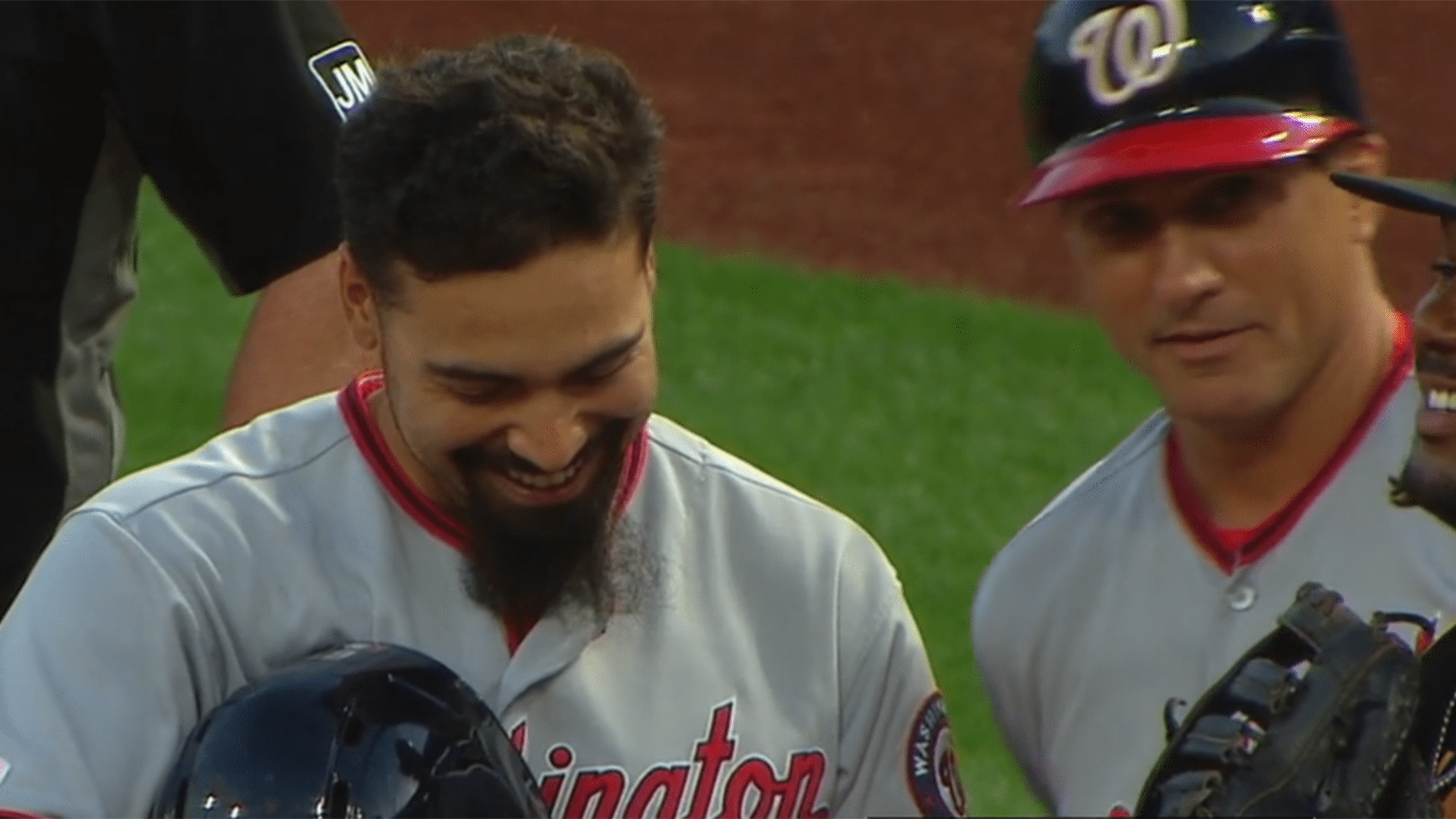 PITTSBURGH -- For the second time in his seven-year career, Anthony Rendon has reached the 100-RBI mark for the Nationals. Rendon reached the century mark with a two-run single in the third inning of Wednesday's 11-1 win over the Pirates at PNC Park. It was part of a six-run rally
2019 Draft pick continues to deal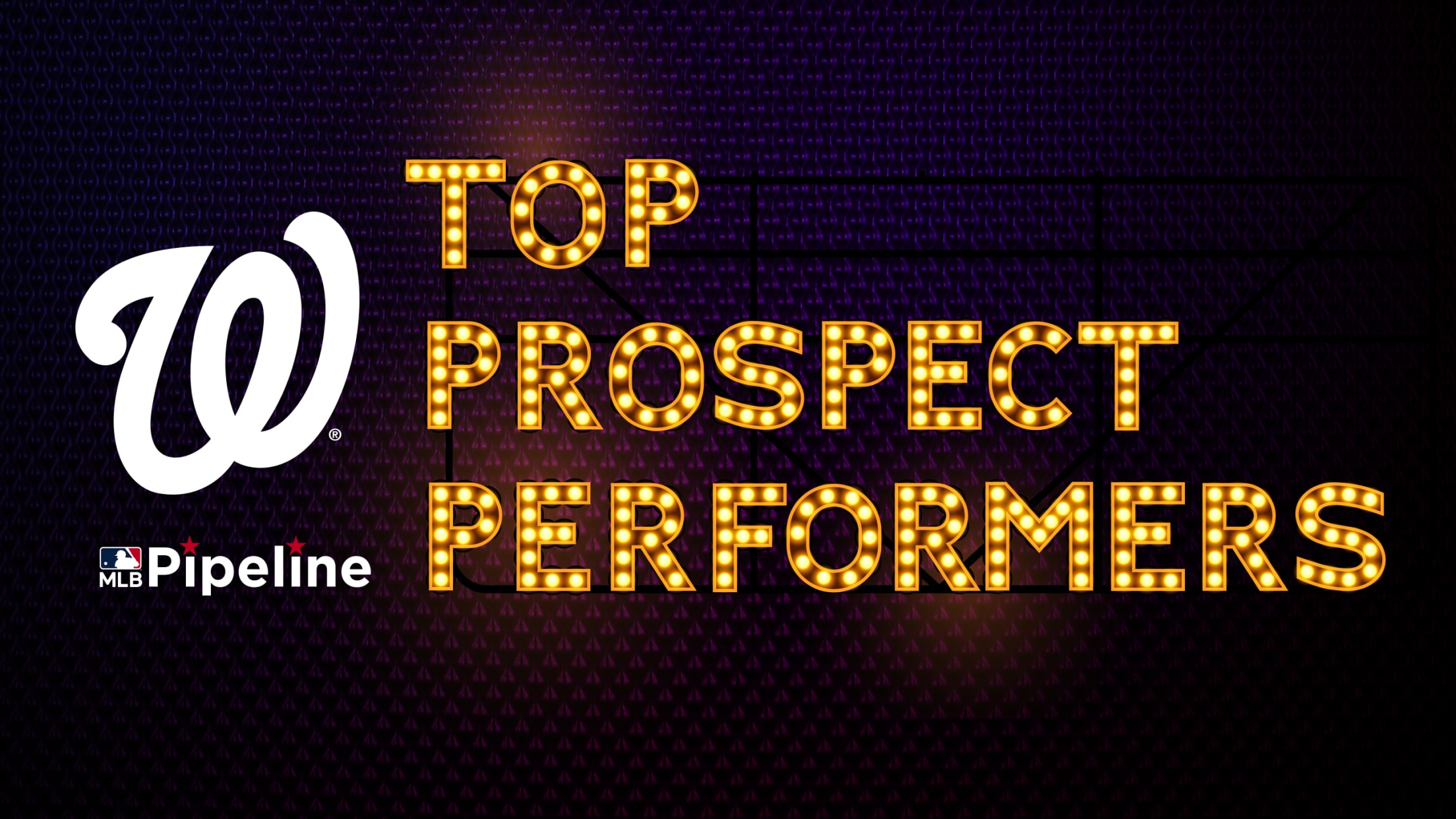 Here's a look at the top performances of the past week by Nationals prospects in the Minor Leagues:
Here are Nats' Players' Weekend nicknames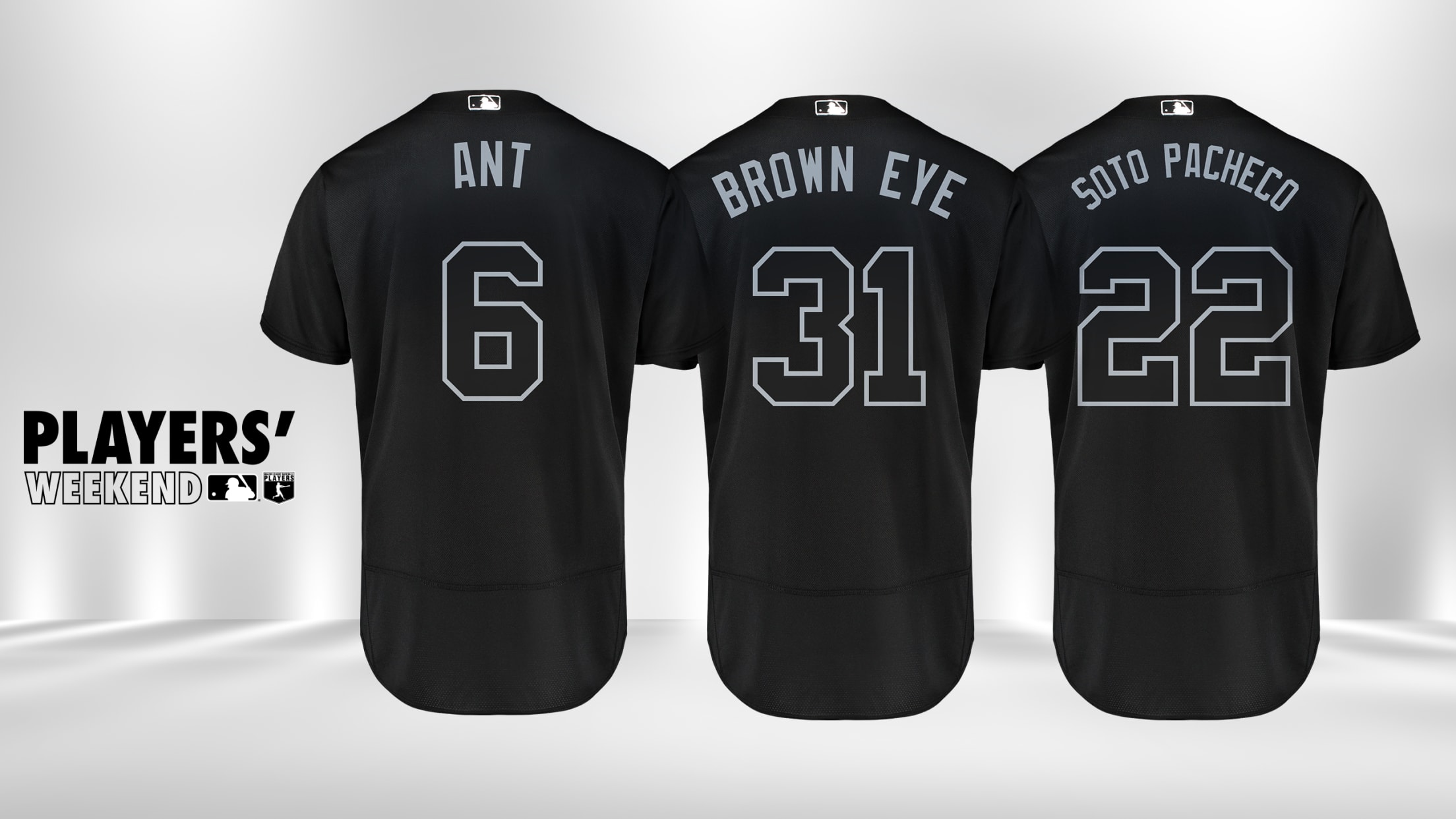 WASHINGTON -- Players' Weekend is an opportunity for Major Leaguers to put some of their own personality and flair into their uniforms, with nicknames on the back of their jerseys that often carry a special or sometimes hilarious meaning. Players' Weekend is back for the third straight year from Friday
Strickland 'knocked out by a bar' in gym mishap
Scherzer expected to start Thursday's series finale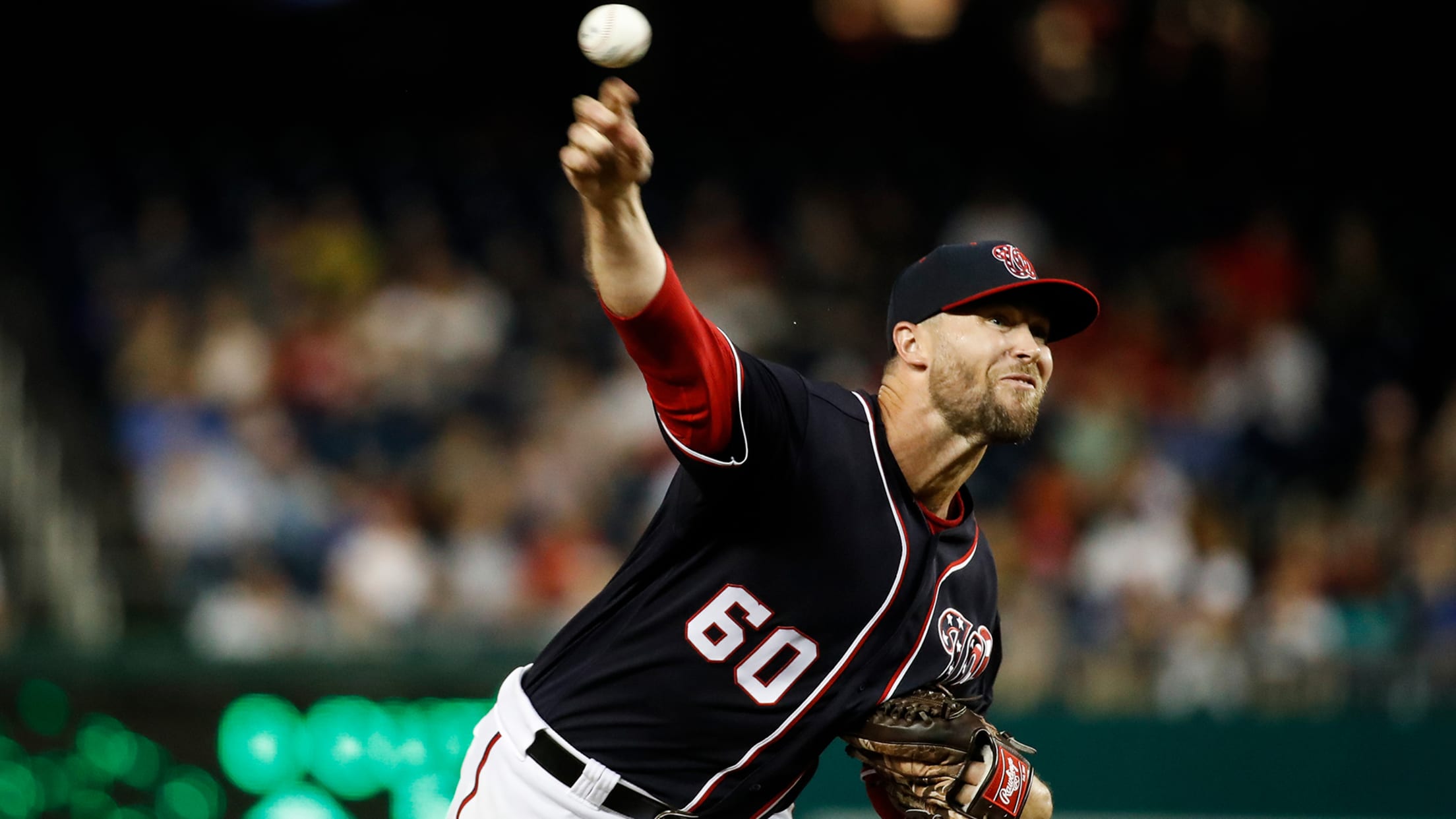 PITTSBURGH -- When the barbell dropped and struck his face Tuesday, it took Hunter Strickland a minute to gain clarity on what just happened. "I had no idea. I mean, I didn't know what happened," Strickland said Wednesday. "Obviously, it hit me pretty good, so it kind of dazed me
Players' Weekend 2019: What you need to know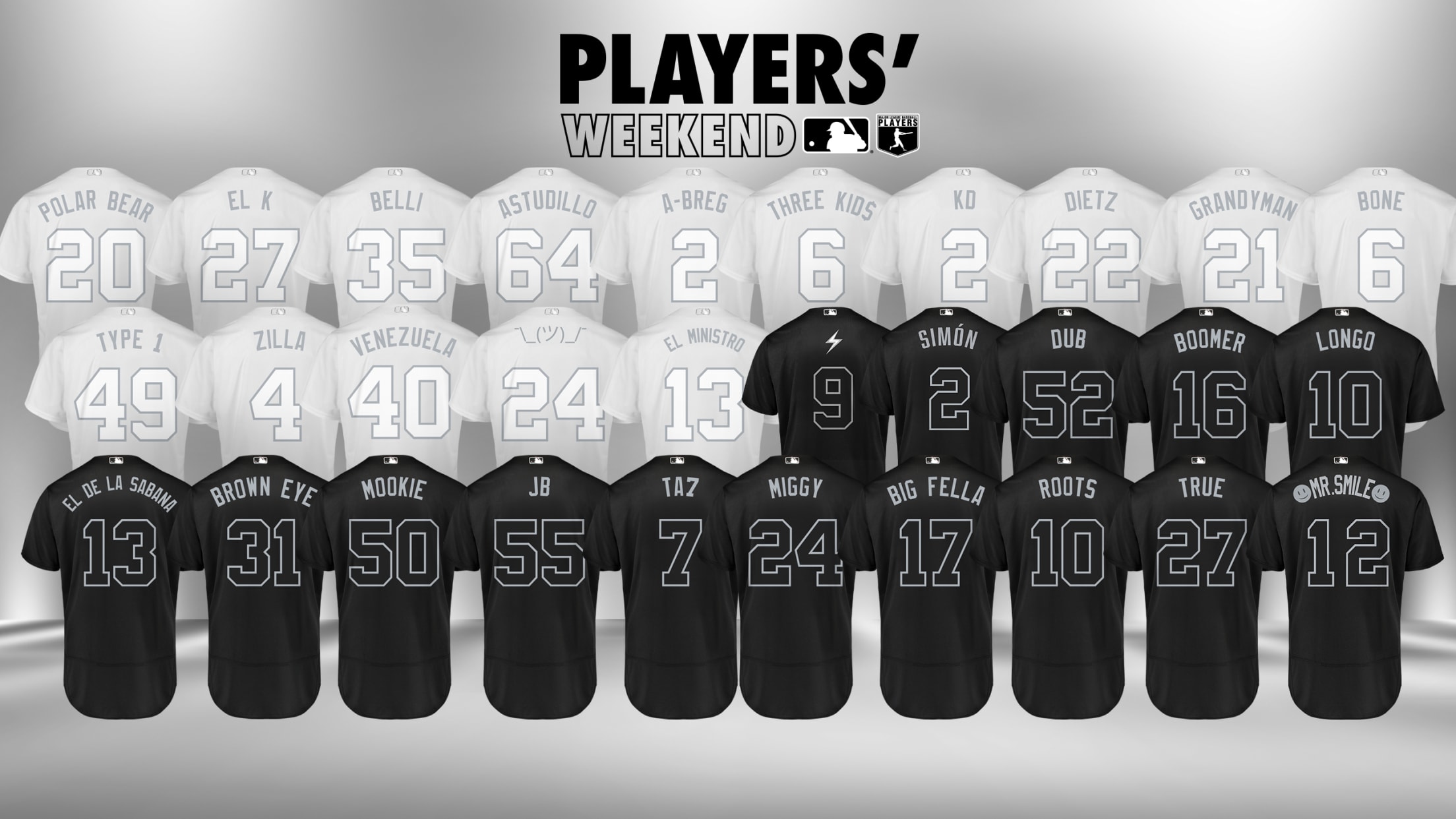 Players' Weekend -- a time when charisma, color and creativity are celebrated with looser uniform rules -- returns this weekend across MLB. Here's everything you need to know about the festivities in a handy FAQ format.
15 players who will decide playoff berths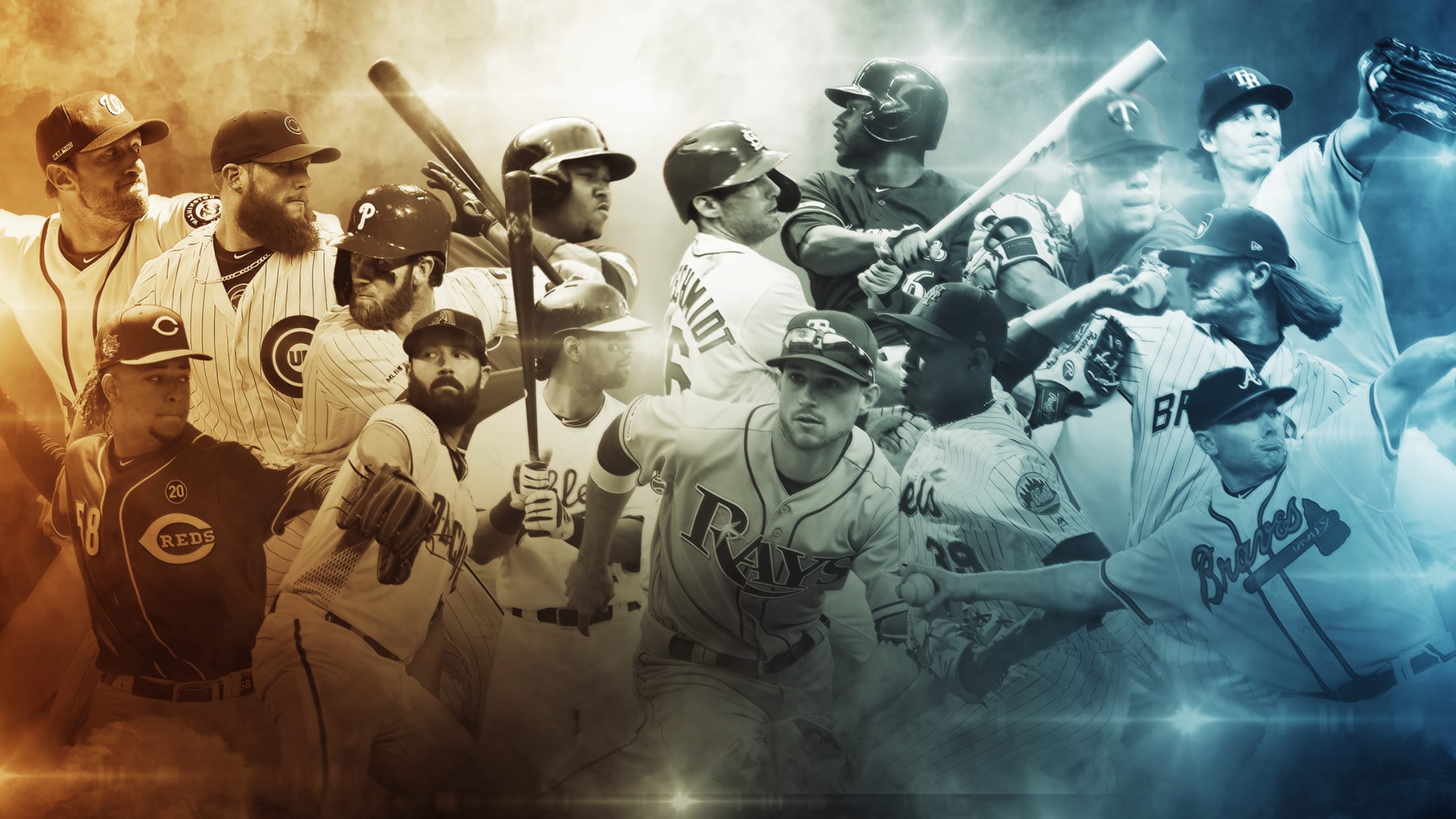 Reputations can be made -- and unmade -- over these next six weeks. Madison Bumgarner was at his dominating best -- 8-3, 2.29 ERA in 13 starts -- at the end of 2014 as the Giants captured the National League's second Wild Card berth, and then a World Series title,
Bullpen unravels Strasburg's first-rate outing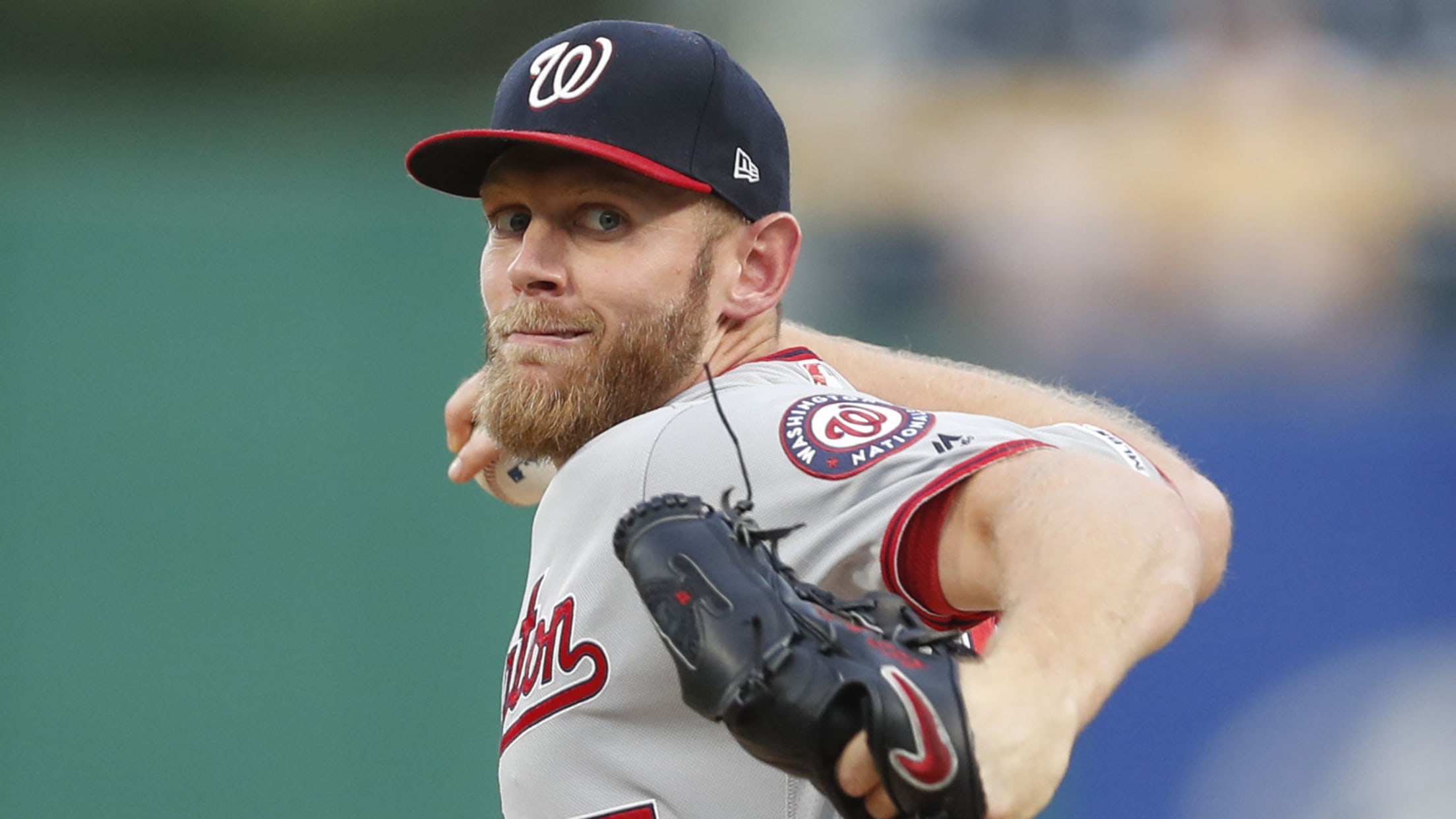 PITTSBURGH -- Rarely in baseball do plans go the way they're drawn up. The Nationals learned that hard truth again Tuesday, as the Pirates rallied in the eighth to come from behind and beat Washington, 4-1, at PNC Park. "This game is weird," Nationals manager Dave Martinez said. • Box
Make it 62 runs in 5 games for Nationals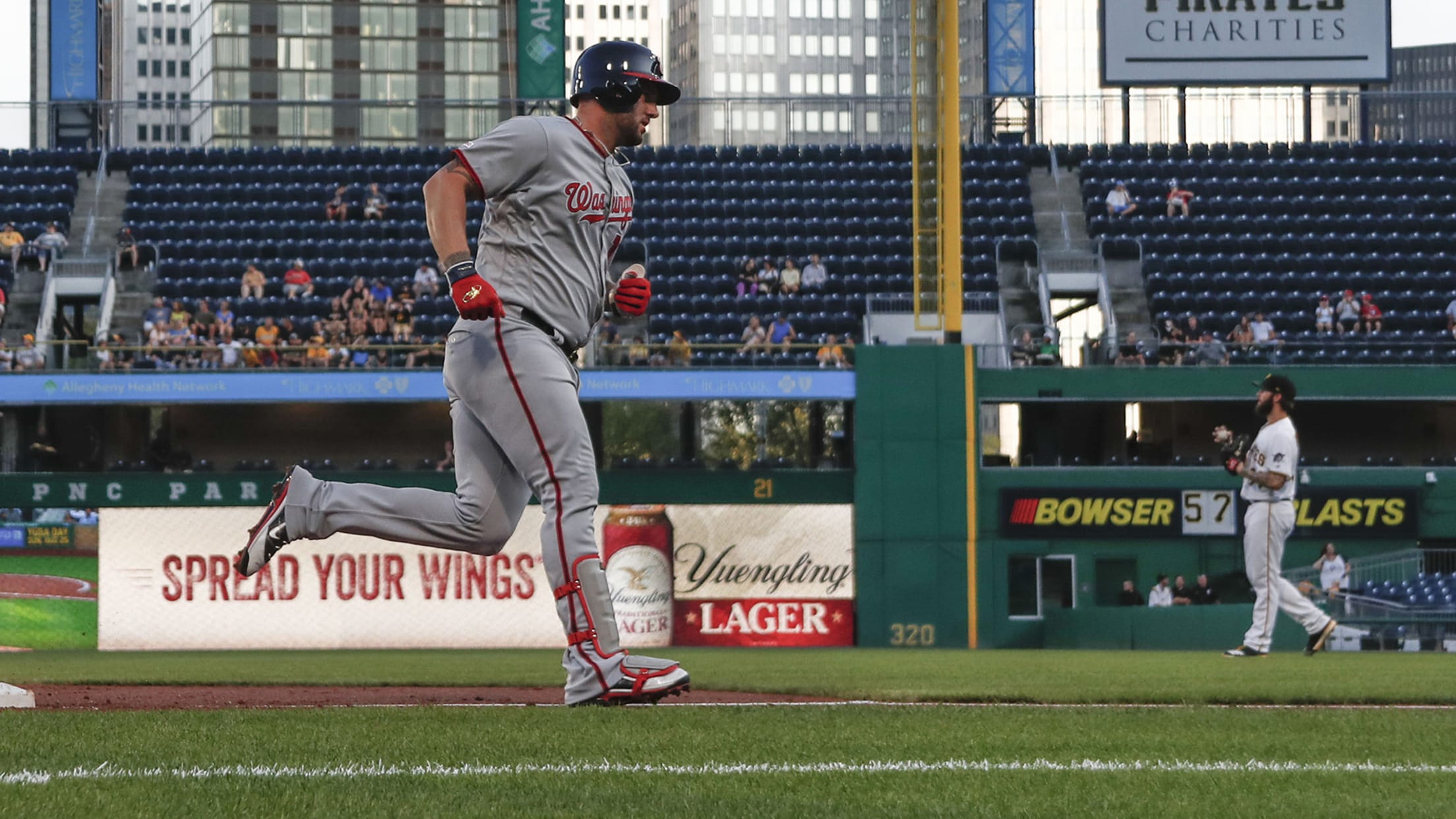 PITTSBURGH -- The Nationals are without their ace and their closer right now, but a historic stretch of offense can cure all woes. The Nats' batting order drove Pirates starter Trevor Williams from Monday night's game at PNC Park in just two innings with a barrage of home runs, and
Closer role is Doolittle's despite recent setbacks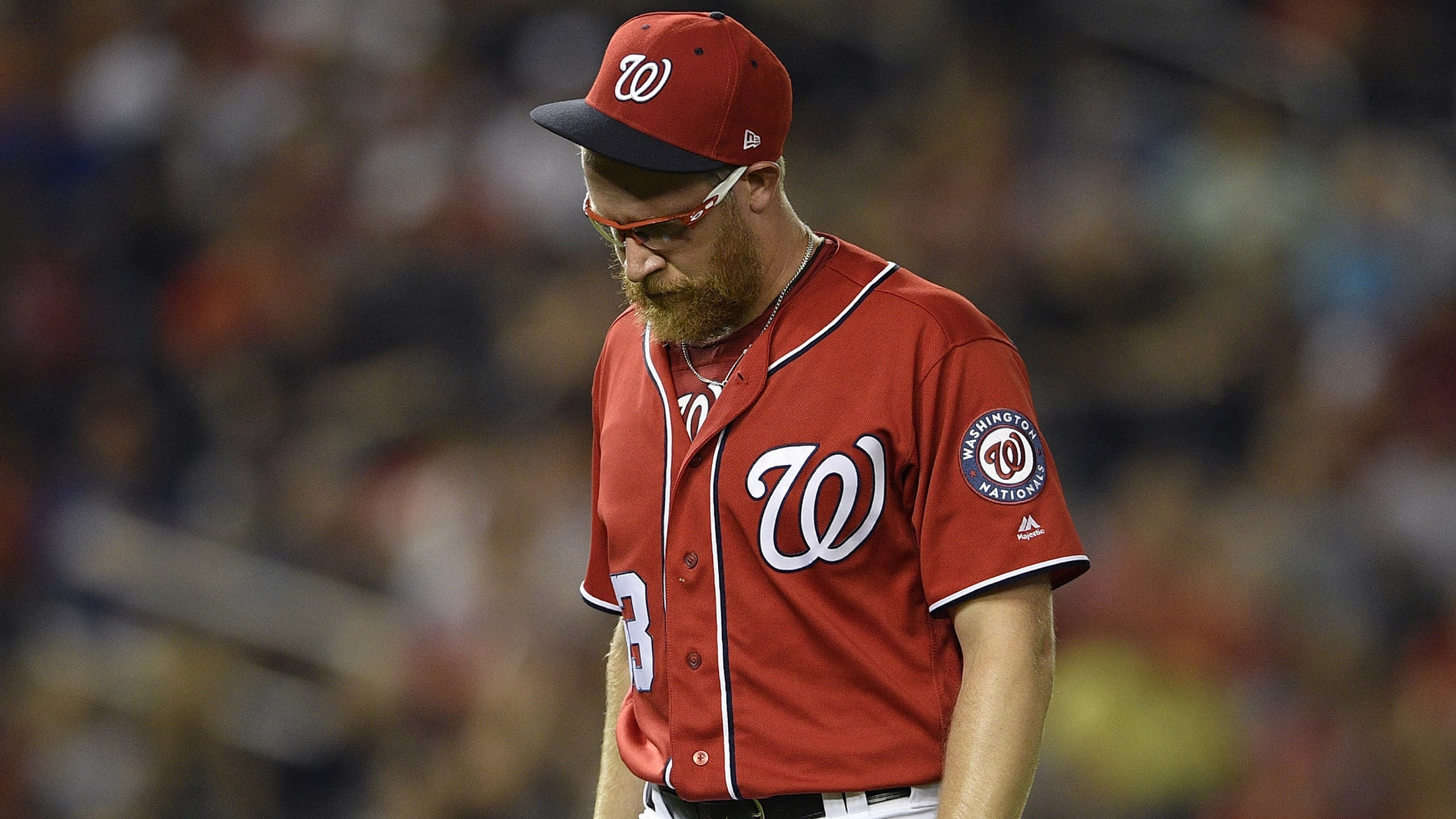 PITTSBURGH -- Washington manager Dave Martinez has stuck with his belief that Sean Doolittle will be the Nationals' closer as long as he is available at this point in the season. Even with Doolittle on the injured list, Martinez has doubled down on his thinking, saying the bearded left-hander has
The Nats' 2020 Spring Training schedule is here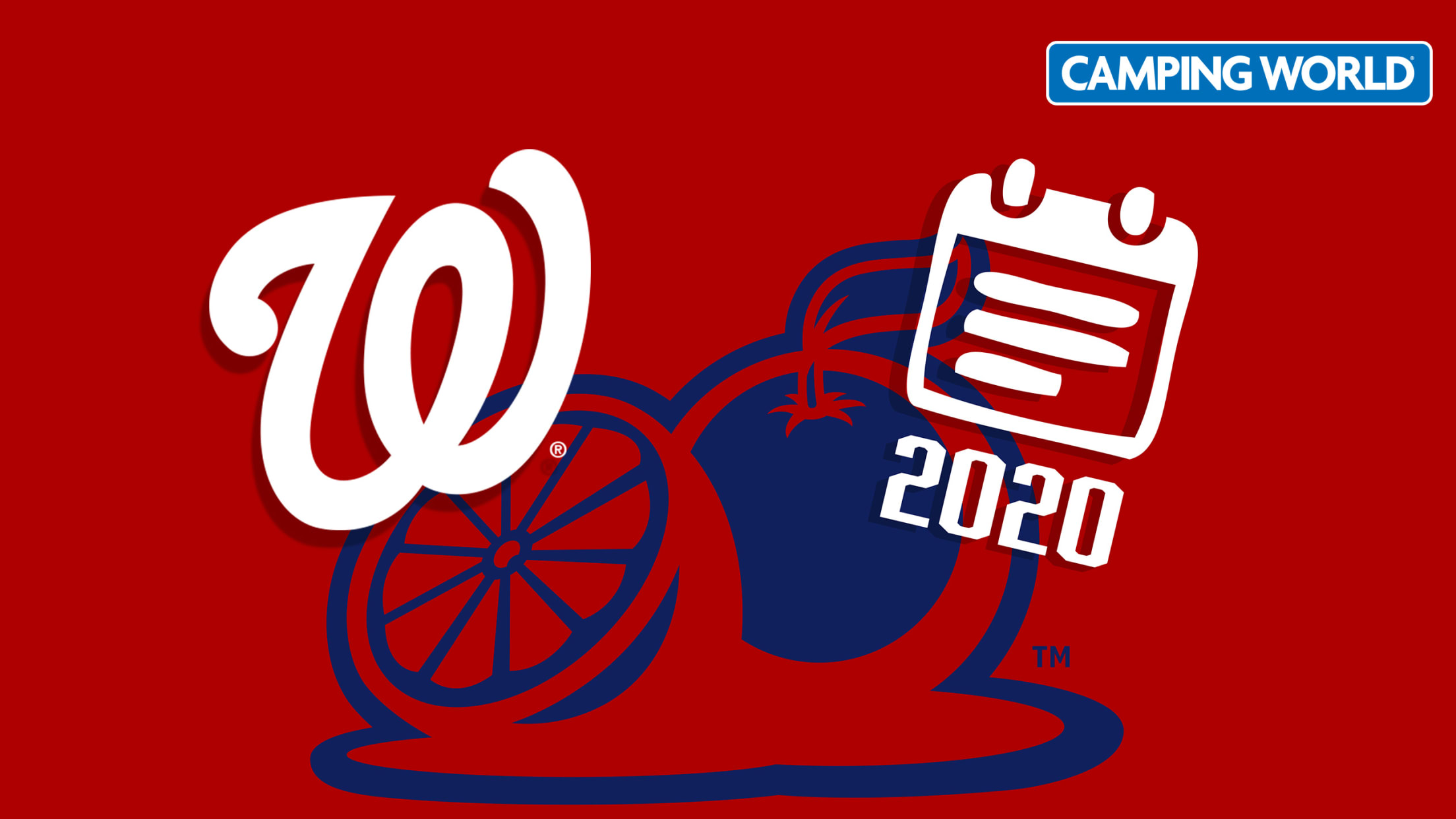 PITTSBURGH -- Before the chill of autumn arrives, the Nationals and their fans can already begin to look ahead to the warm action of Spring Training. Major League Baseball released the 2020 Spring Training schedules for all 30 clubs on Monday. The main date to remember is Feb. 22, when
Nats tie club record with home run barrage
Washington hits 8 homers; Soto, Dozier club 2 apiece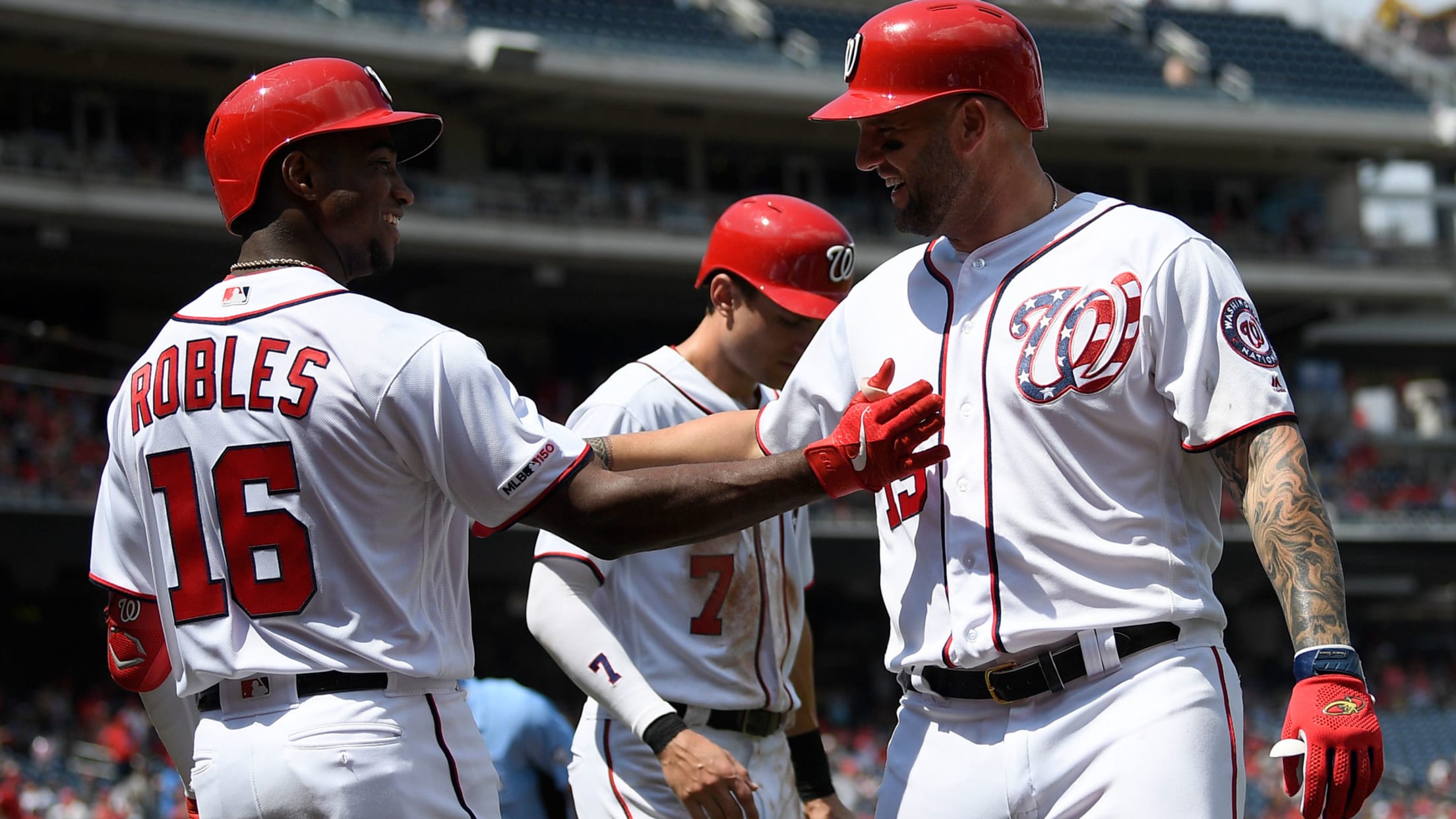 WASHINGTON -- How did the Nationals respond following their marathon 14-inning loss to the Brewers from the previous night? By matching a club record with eight home runs against the Brewers on Sunday afternoon at Nationals Park, an offensive onslaught that carried Washington to a 16-8 victory in the series
Knee tendinitis forces Doolittle to injured list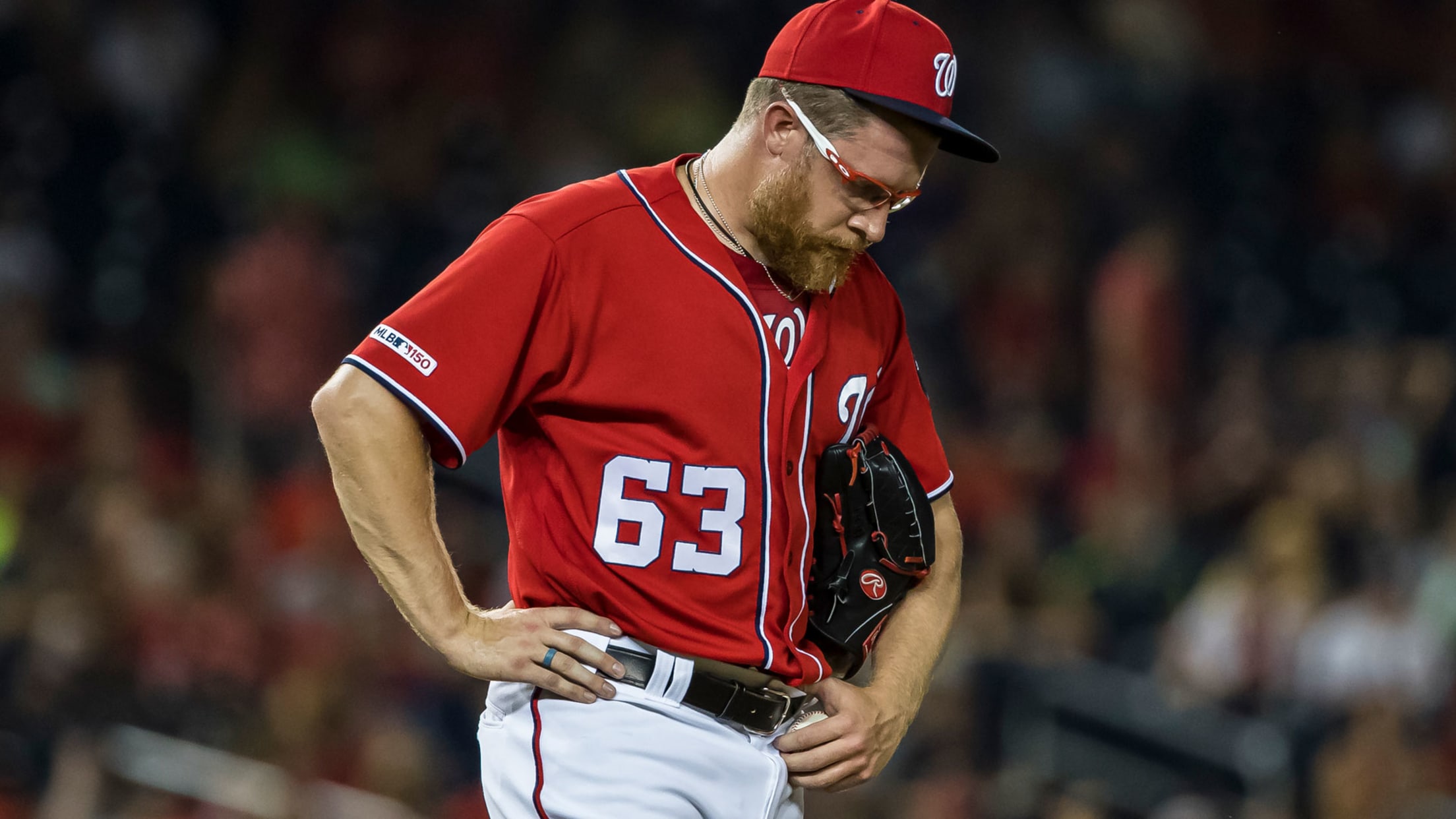 WASHINGTON -- The Nationals are giving closer Sean Doolittle a breather in the midst of his roughest stretch of the season, putting him on the 10-day injured list with right knee tendinitis on Sunday morning. The move comes one night after one of the worst outings of Doolittle's career, when
Scherzer 'probable for Thursday' in return from IL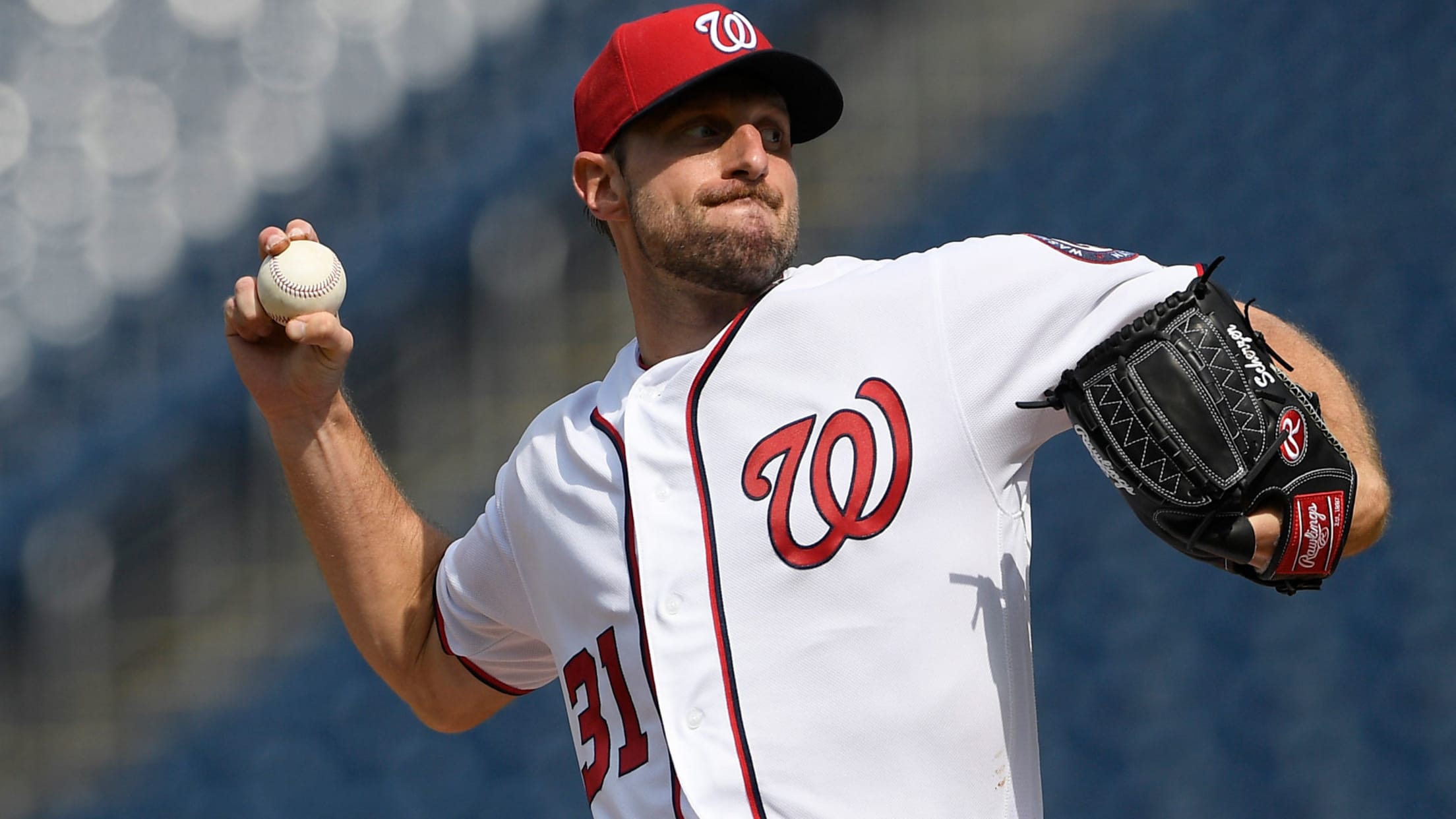 WASHINGTON -- The word "ornery" has been used more than once by his manager to describe Max Scherzer over the past few weeks, as Scherzer works his way back from the back and shoulder injuries that have bothered him for most of the last month and a half. "It's probably
Power Rankings: Biggest jump? Biggest drop?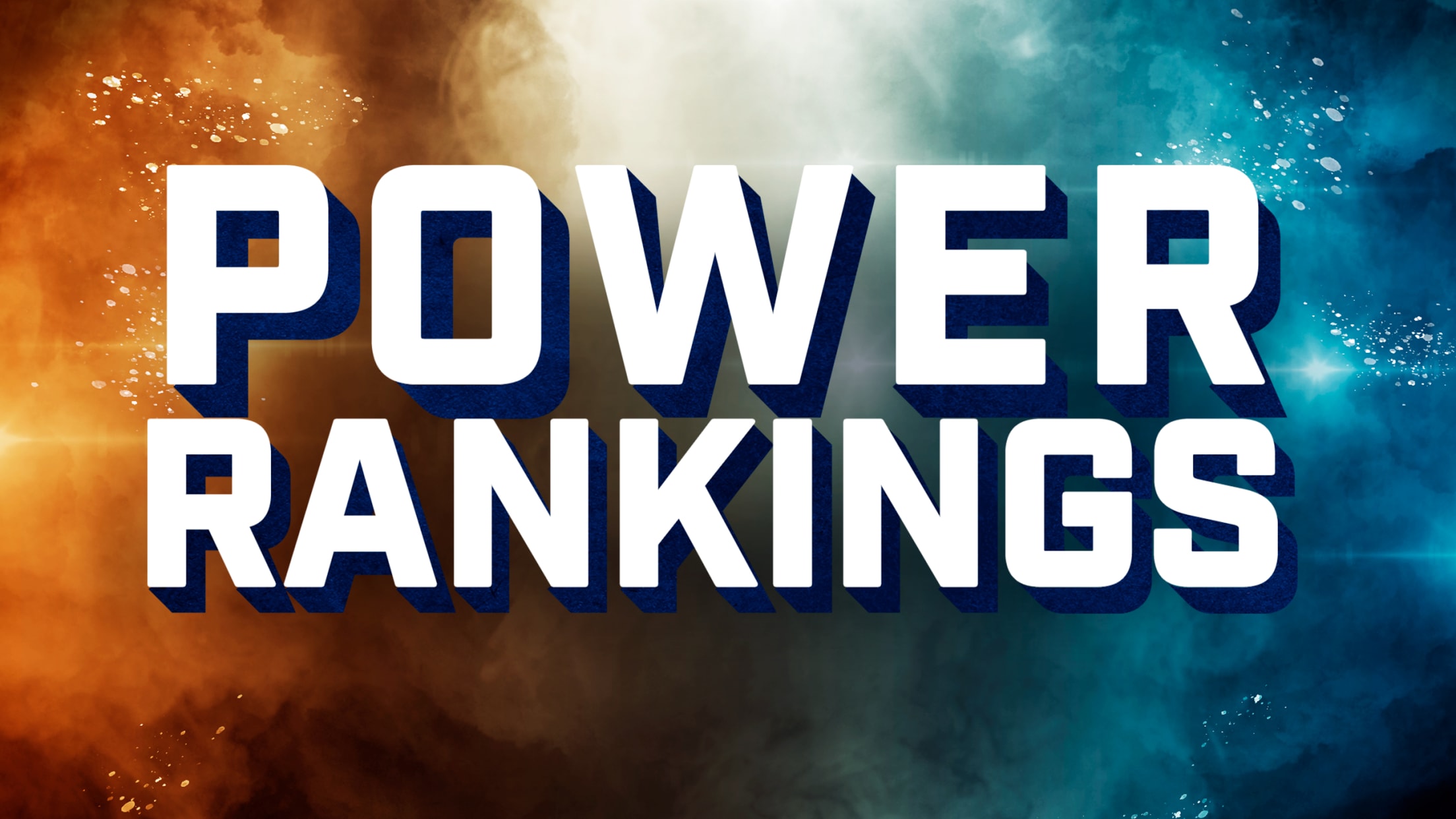 Strength of schedule isn't necessarily a deciding factor to determine who is going to win two tightly contested divisions, but, with no more than 40 games remaining in the regular season, it's at least worth examining who has the easier route from now until the end of September. In the
Which jersey number will each team retire next?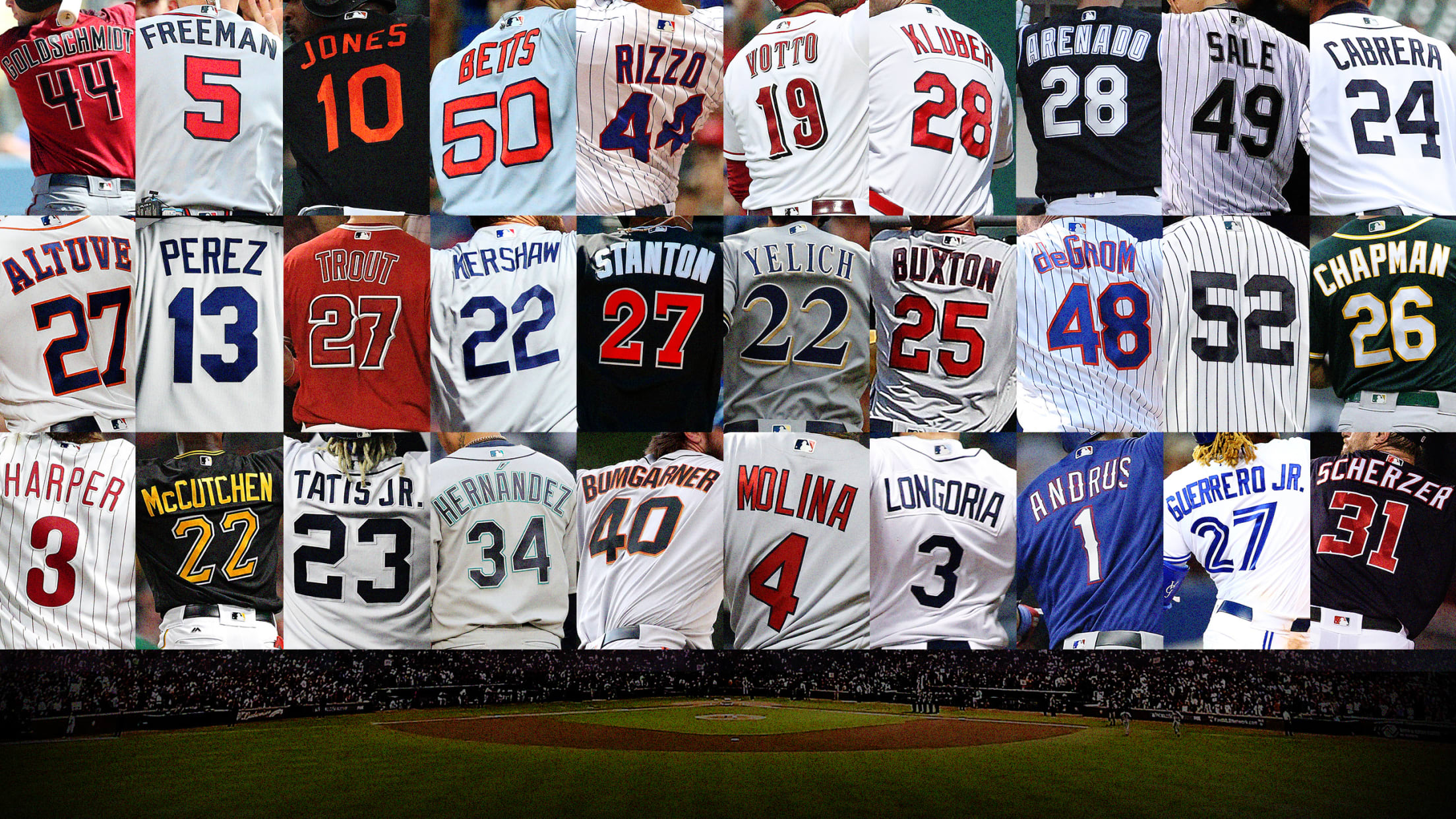 There is something special, something immortal, about having your number retired. No matter what happens with your team, or the rest of your life really, no one will ever wear the number on their back that you did. It's an almost indescribable honor. So, today, we take a look at
Nats come back 4 times in 14-inning defeat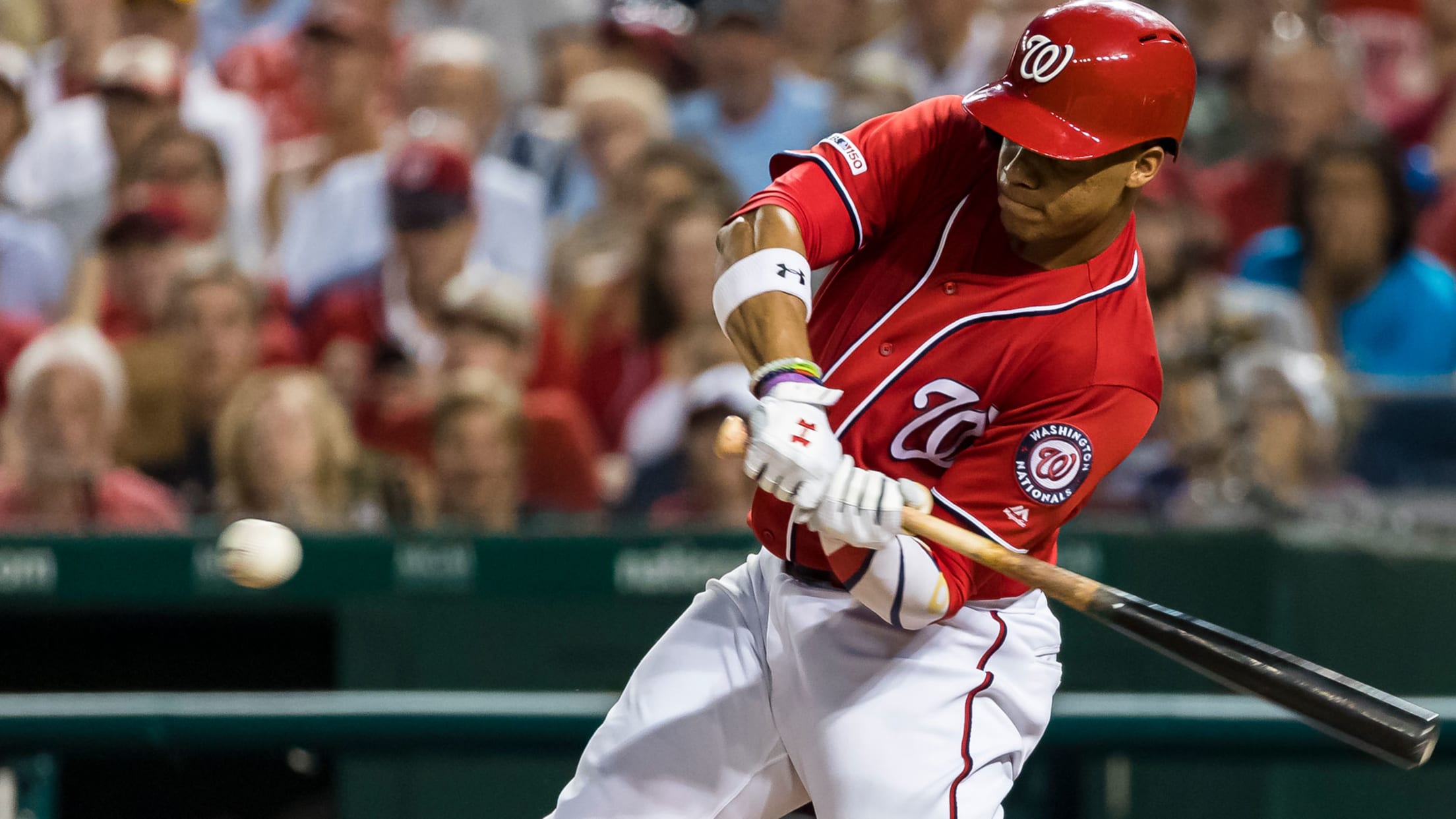 WASHINGTON -- The wildest and wackiest game of the season for the Nationals ended with starting pitcher Joe Ross at the plate. He was pinch-hitting in the 14th inning, after Saturday night's game between the Nationals and Brewers had continued into Sunday morning, after both teams had used up their
Longest home runs for every MLB team
Statcast measures farthest blast since 2015 for all 30 clubs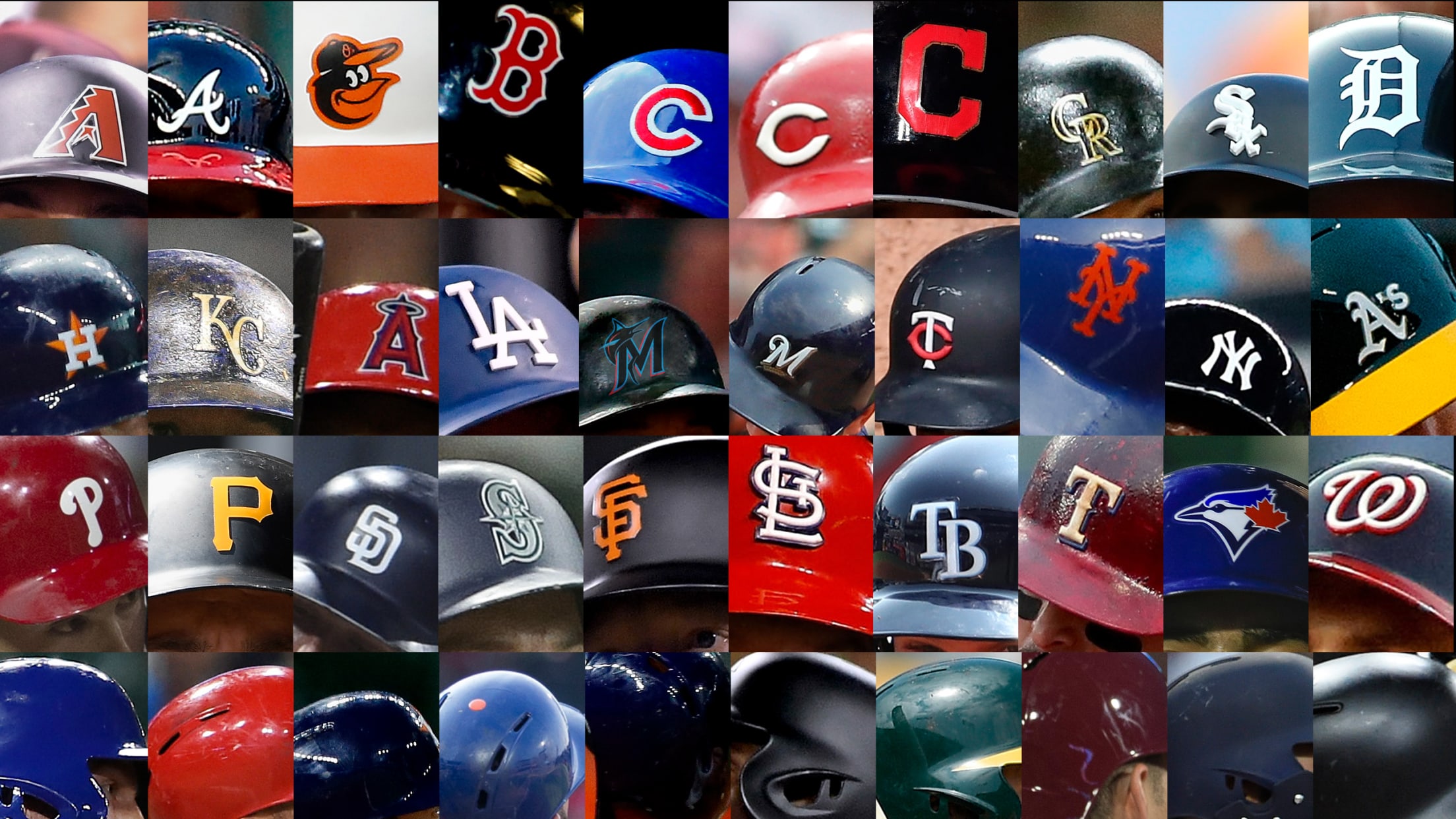 Ever since Babe Ruth launched Major League Baseball into the live-ball era with his awe-inspiring home runs, wowed fans have been asking: "How far did that ball go?" Teams had their own methods for estimating home run distance for nearly a century. But now, the launch of Statcast™ has given
We're in a golden age of young hitters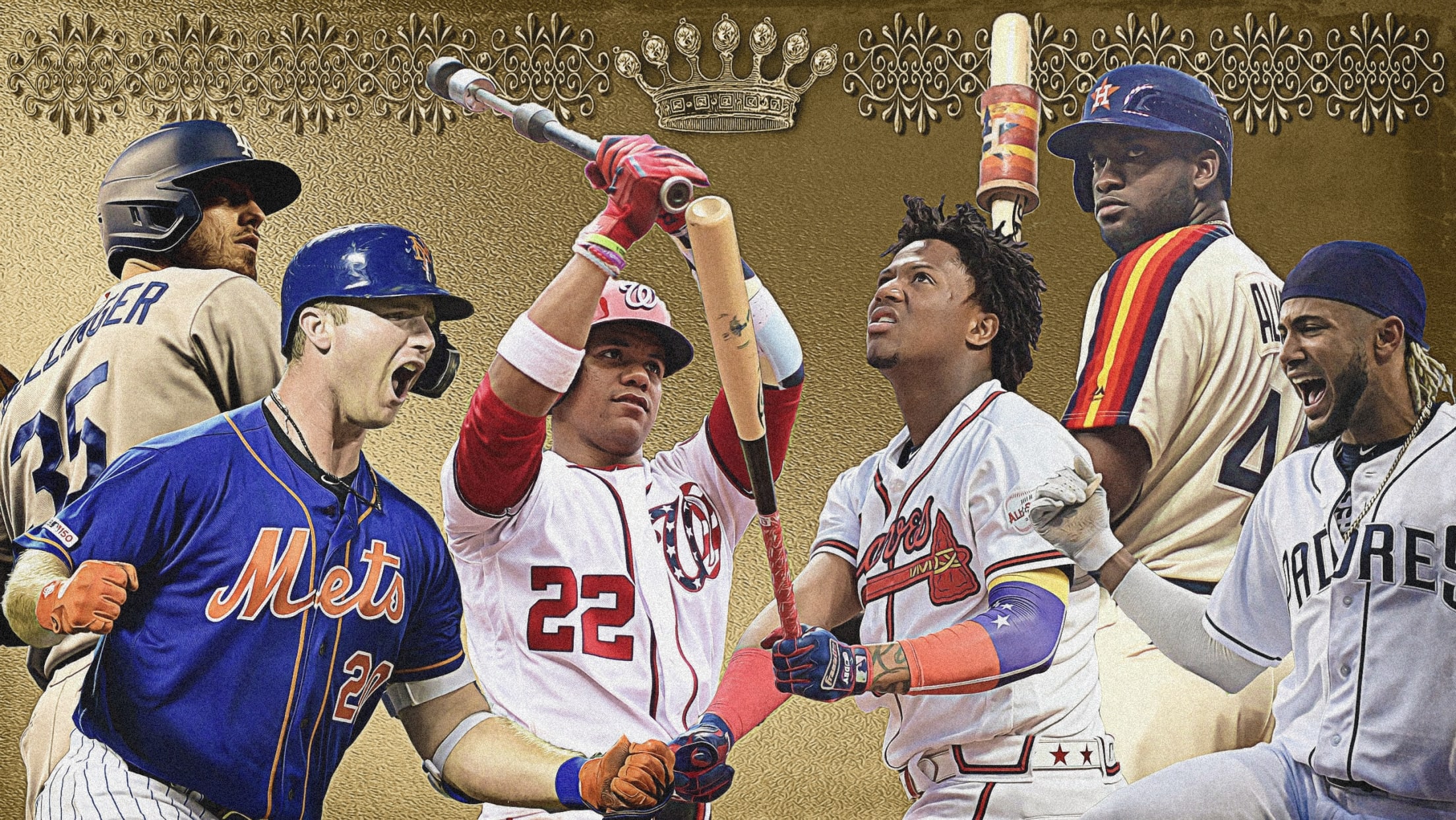 "Let the kids play." It's an apt baseball slogan for 2019. The kids are playing, and in particular, they are hitting. There are rookies who have taken Major League Baseball by storm, such as the Mets' Pete Alonso, the Astros' Yordan Alvarez and the Padres' Fernando Tatis Jr. There are