Nats' Top 5 first basemen: Camerato's take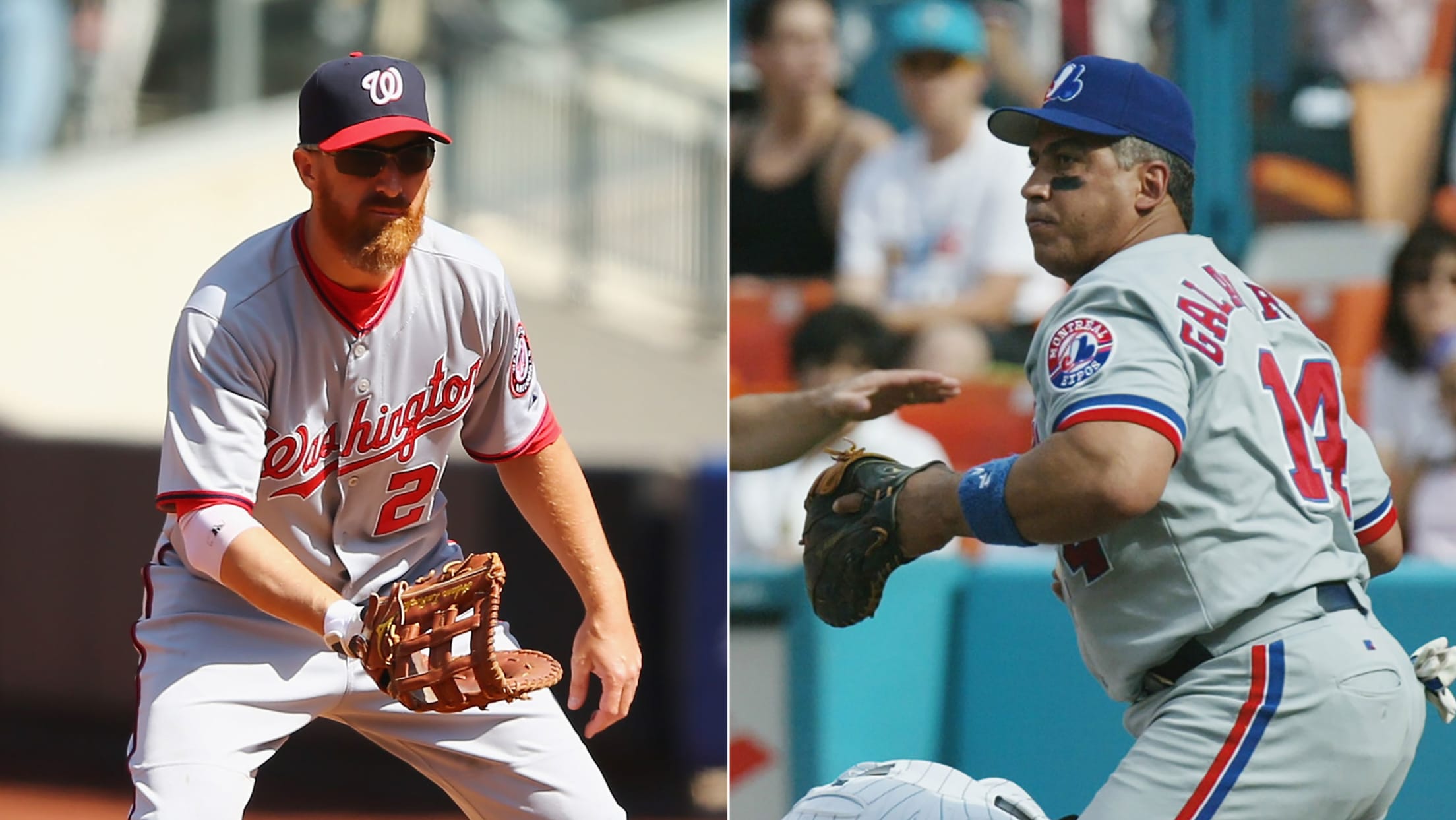 No one loves a good debate quite like baseball fans, and with that in mind, we asked each of our beat reporters to rank the top five players by position in the history of their franchise, based on their career while playing for that club. Here is Jessica Camerato's ranking
No gym, no problem! Soto shares home workout
Nationals phenom Juan Soto is looking to follow up his breakout 2019 season, and he doesn't have to leave the house to stay ready amid the coronavirus pandemic. The heavy-hitting 21-year-old left fielder gave a glimpse into his strength and conditioning routine on Twitter in a video with Under Armour.
A year ago today: Trea the hero, Nats get 1st win
Turner belts two homers, including walk-off blast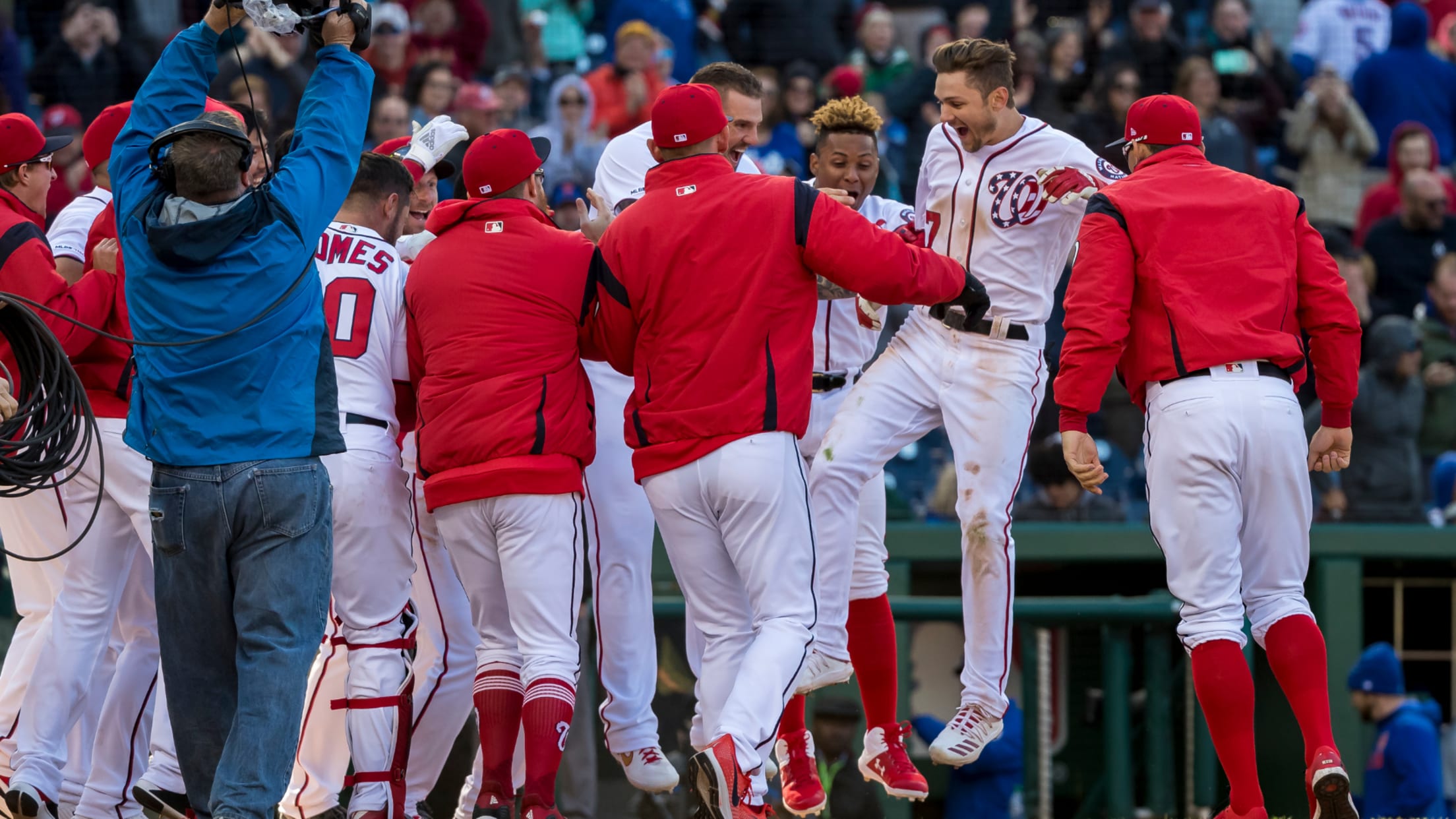 To help fill the baseball void, we're flipping the calendar back one year to remind us all just how awesome our great game is. Here's a look back at the best of March 31, 2019:
Box score of the day: Mr. Walk-Off's epic blast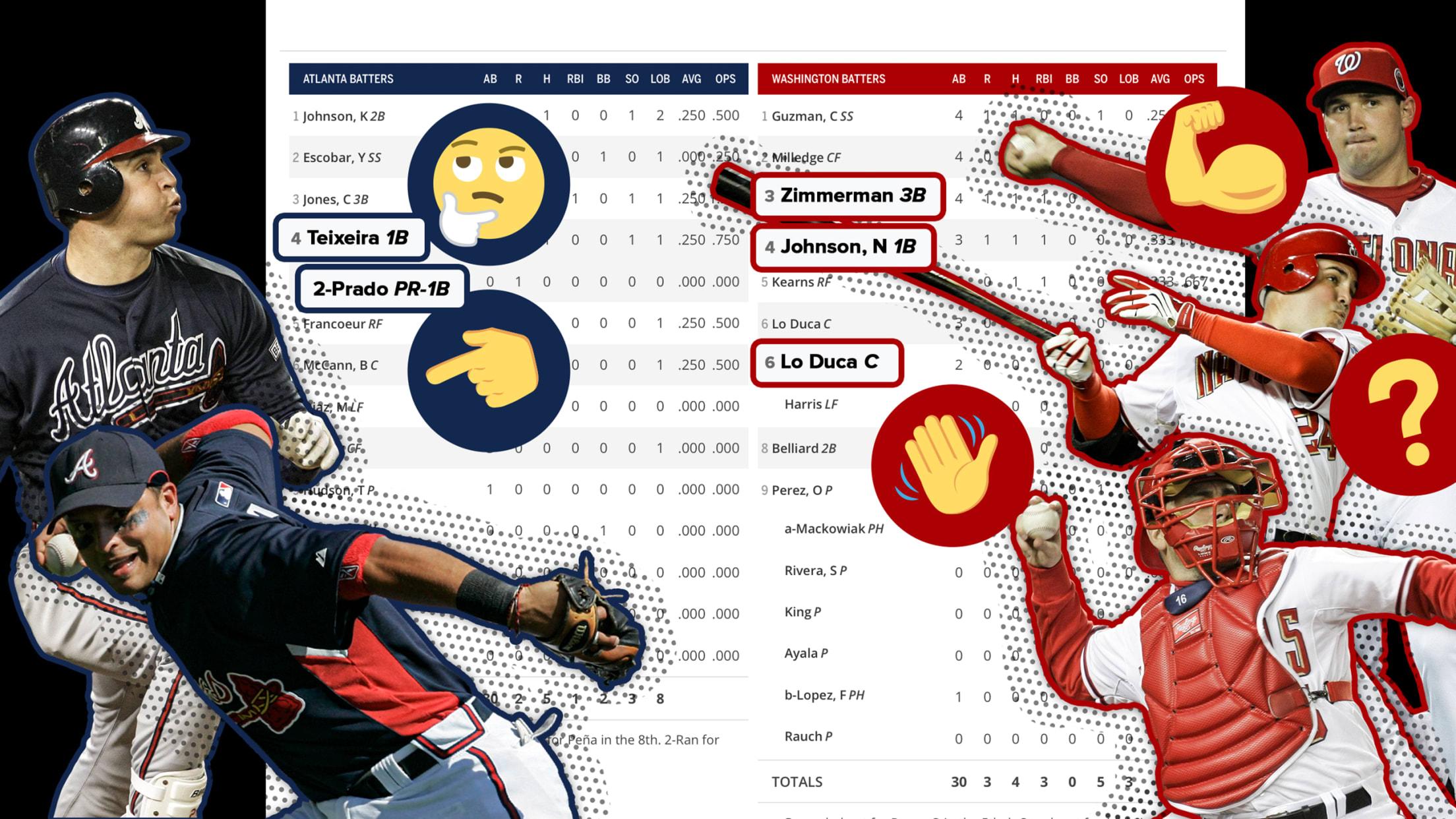 Although the Expos/Nationals franchise relocated from Montreal to Washington D.C. in 2005, it wasn't until three years later that the team moved into its new ballpark. For their first three seasons in the nation's capital, the Nationals played at RFK Stadium, a multi-purpose venue that has been in use since
Nats' spring complex set for coronavirus testing
The Nationals closed their FITTEAM Ballpark of the Palm Beaches Spring Training facility in West Palm Beach, Fla., to players and staff last week, and external parts of the complex are now being utilized for coronavirus testing after the National Guard took over the site on Sunday. "The facility closed
MLB, players reach deal addressing key issues
Major League Baseball and the MLB Players Association have finalized a deal that addresses both salary and service-time issues, among others, as the entire sport continues to wait out the coronavirus pandemic. With no start date set for the 2020 season, the two sides had been negotiating for the past
A letter from the Commissioner to baseball fans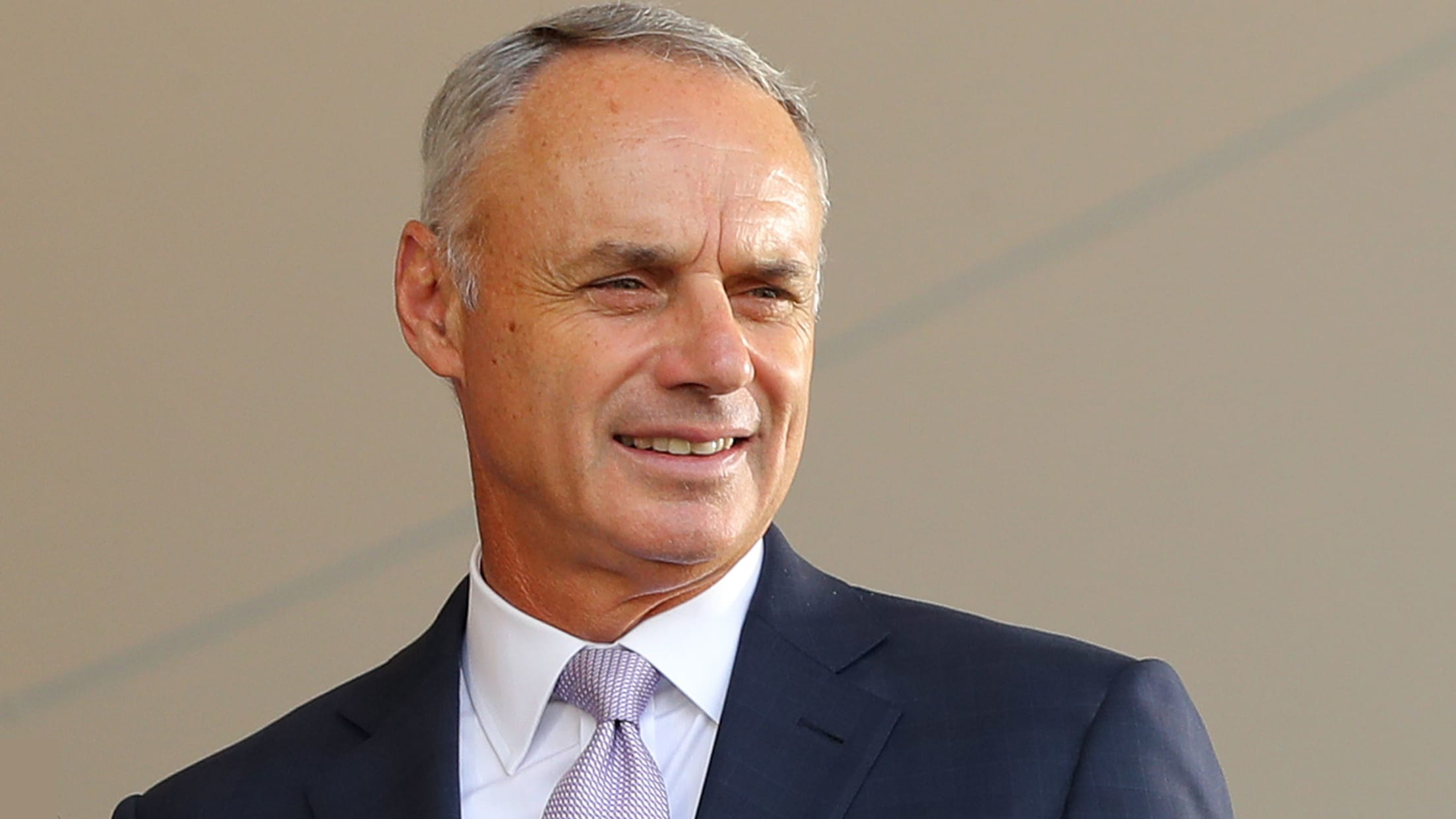 Dear Baseball Fans, Opening Day holds an important place in our hearts. It signifies the arrival of spring, the promise of new beginnings, the return of following your favorite team on a long journey filled with twists and turns, and the hope that your team will put together a magical
One weird fact you may not know for every team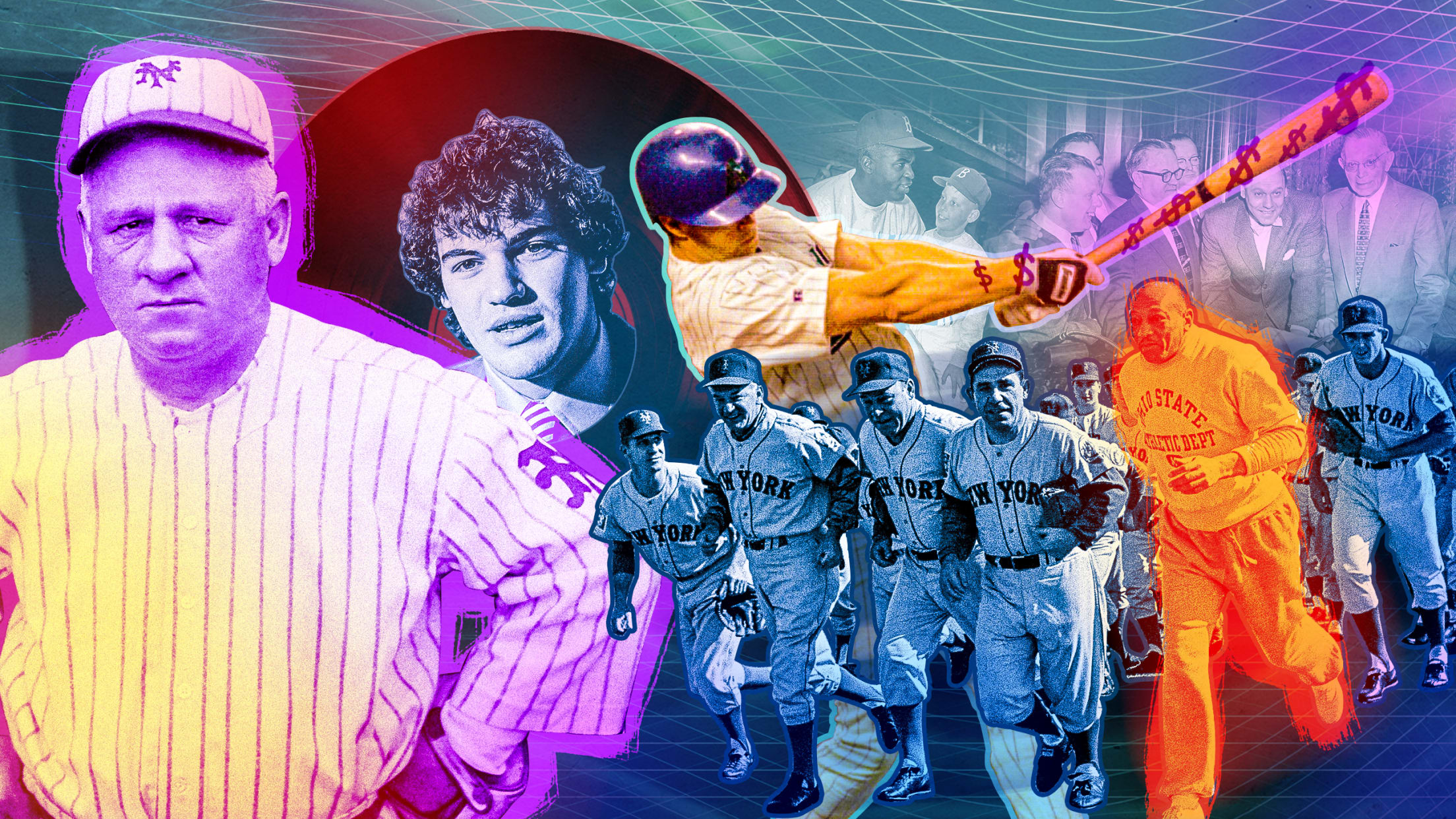 With well over 100 years of history, even the most die-hard, obsessive, has-a-shrine-to-the-game-hidden-in-the-closet type baseball fan can't know everything. So, here, below, is one interesting fact about each team that you may not know. And if you have a favorite that I missed, let me know. Angels
Each team's WAR leader over the past 50 years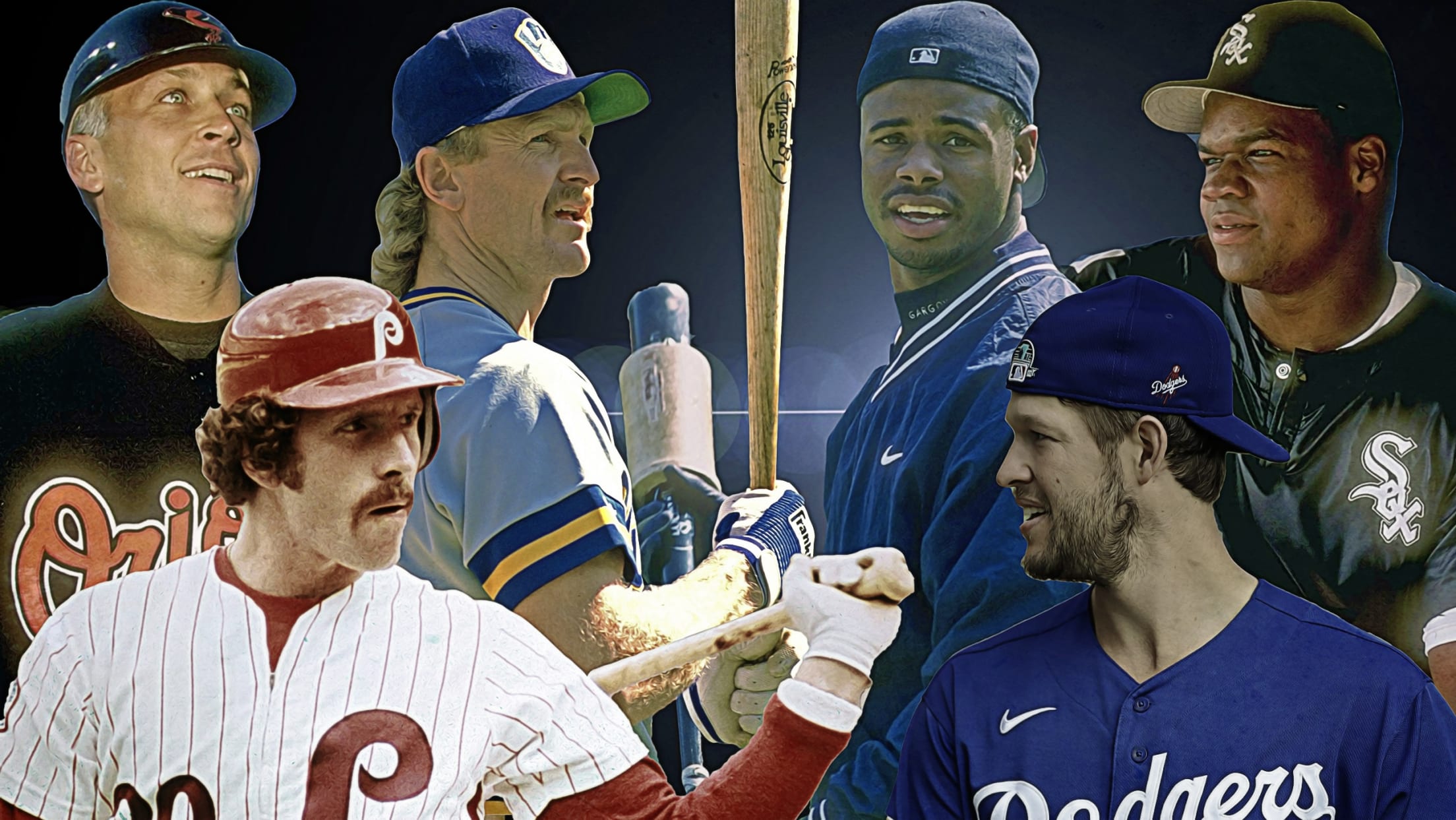 As we wait for games to be played again, it is perfectly natural to look backwards for a bit. If we can't have baseball now, we can appreciate the baseball we had. After all: What we watched then turned out to be history. So, today, we thought we would, in
Watch Nats top Astros in 2019 WS Game 7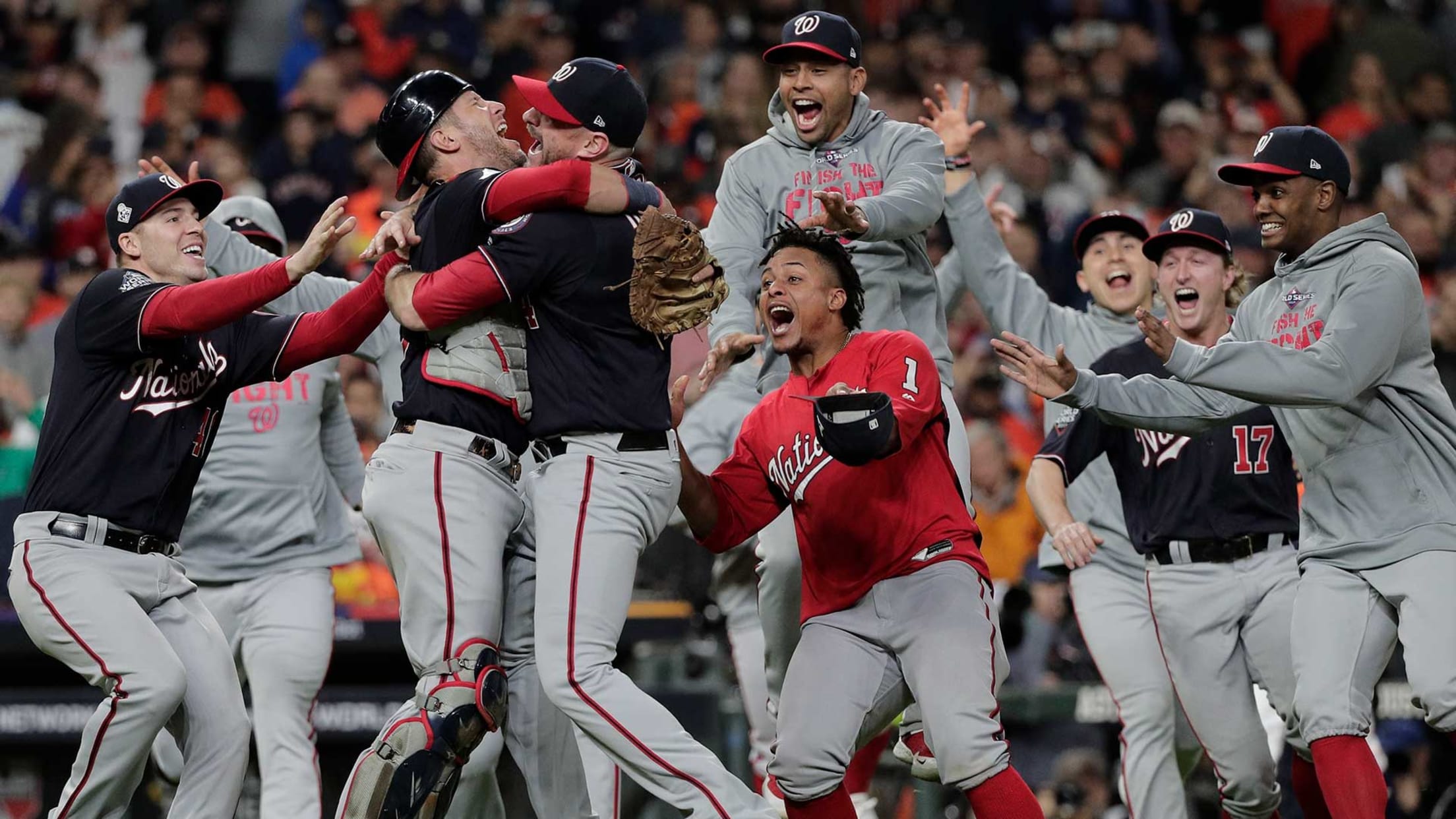 On Thursday, Major League Baseball presented "Opening Day at Home" -- a full slate of 30 games broadcast nationally across various platforms including networks, digital streaming and social media, creating a full-day event on what would have been Opening Day. The experience is intended to invite fans to feel a
5 NL East studs who could soon be All-Stars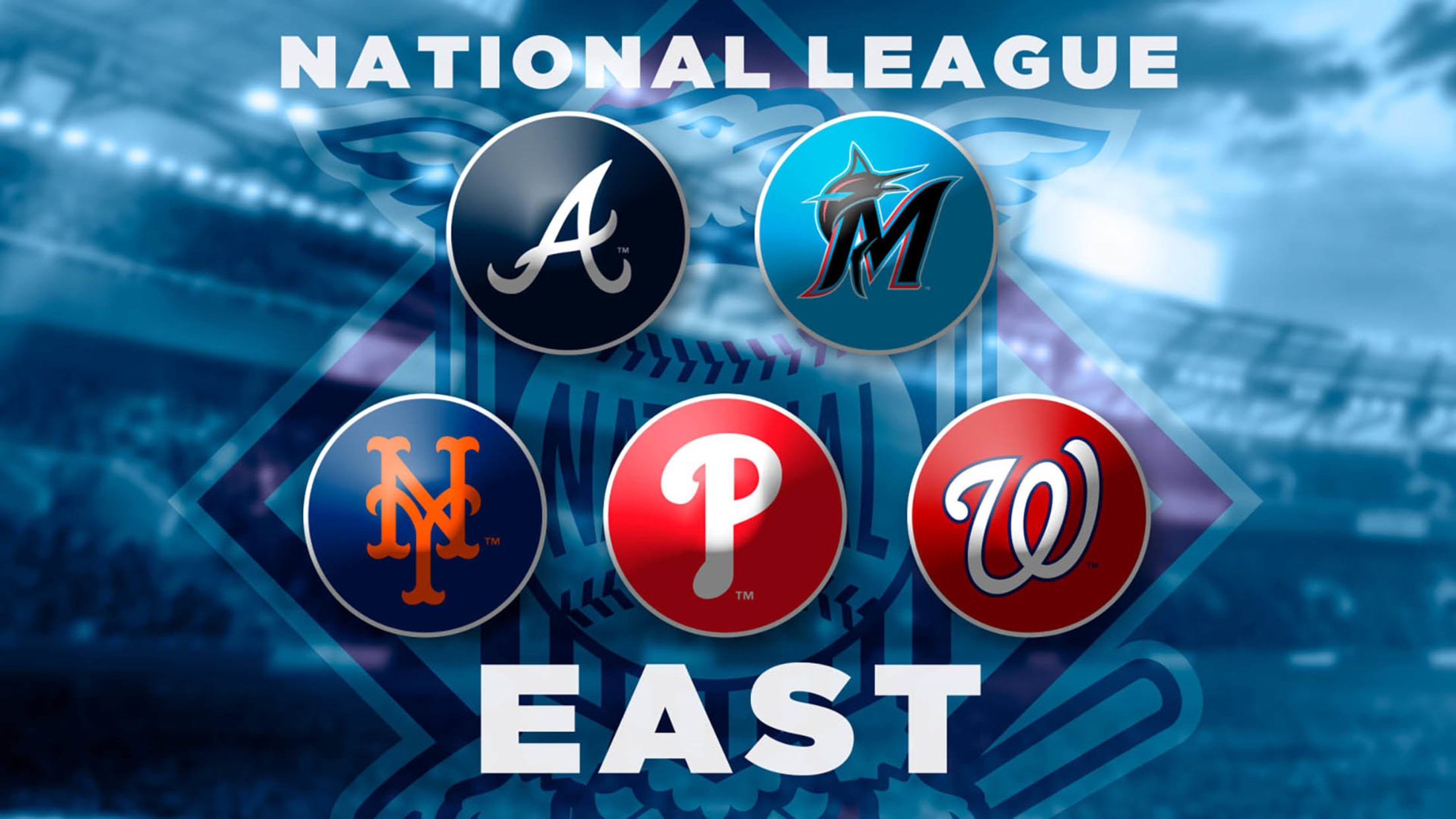 Currently housed in the National League East are eight total Cy Young Awards, a pair of Most Valuable Player Award winners, four Rookie of the Year Award winners and countless All-Stars. But the division's resume does not truly reflect the star-studded nature of the squads up and down the East
If you had your pick ... Acuña or Soto?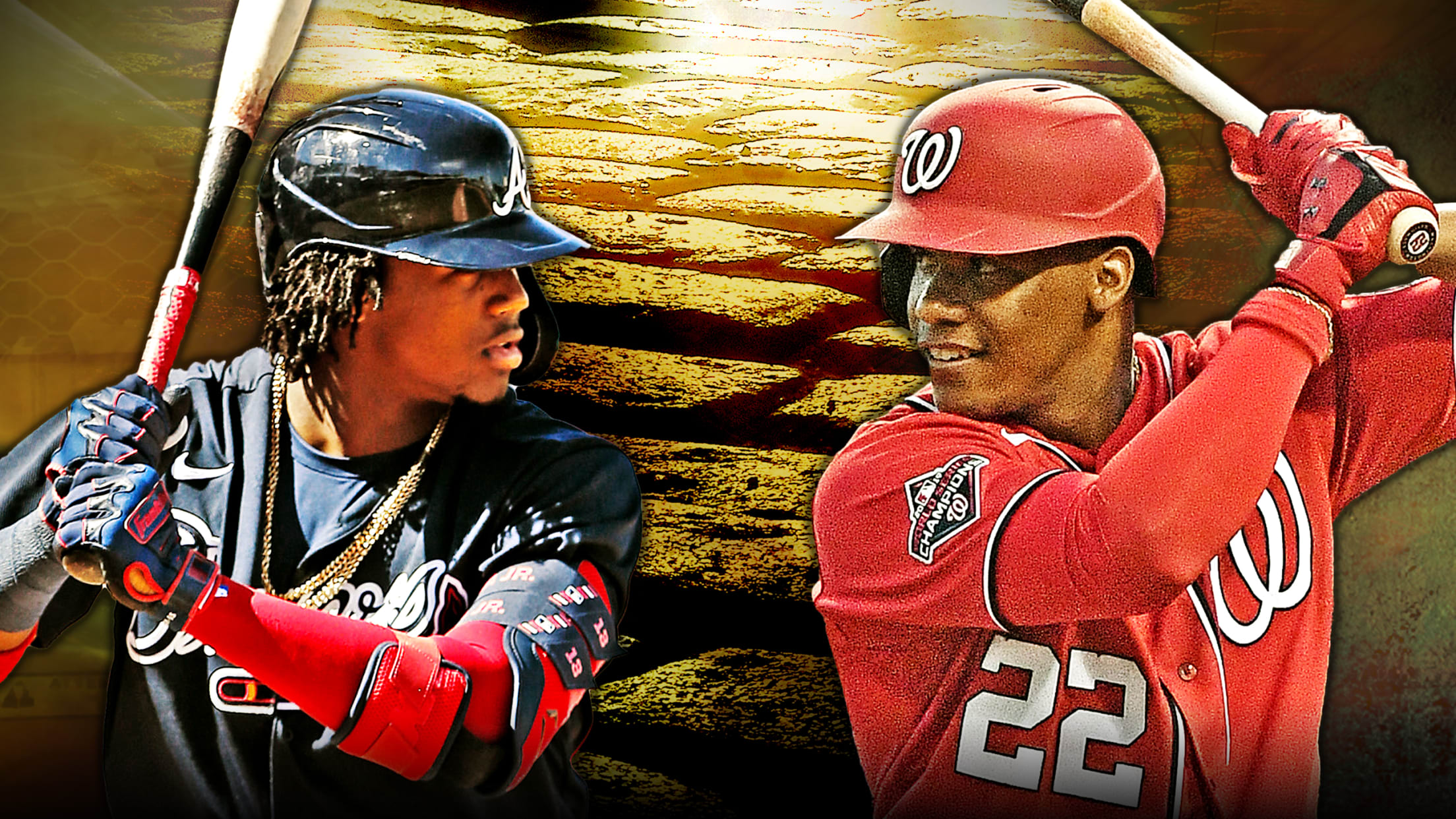 While we wait, let's debate. This week, we've entertained arguments about the greatest pitchers and the greatest catchers of the era. Today, let's look toward the future. At the tail end of the 2010s, Ronald Acuña Jr. and Juan Soto each made an instant impression on MLB -- Acuña as
Nats option Fedde, five others to Minor Leagues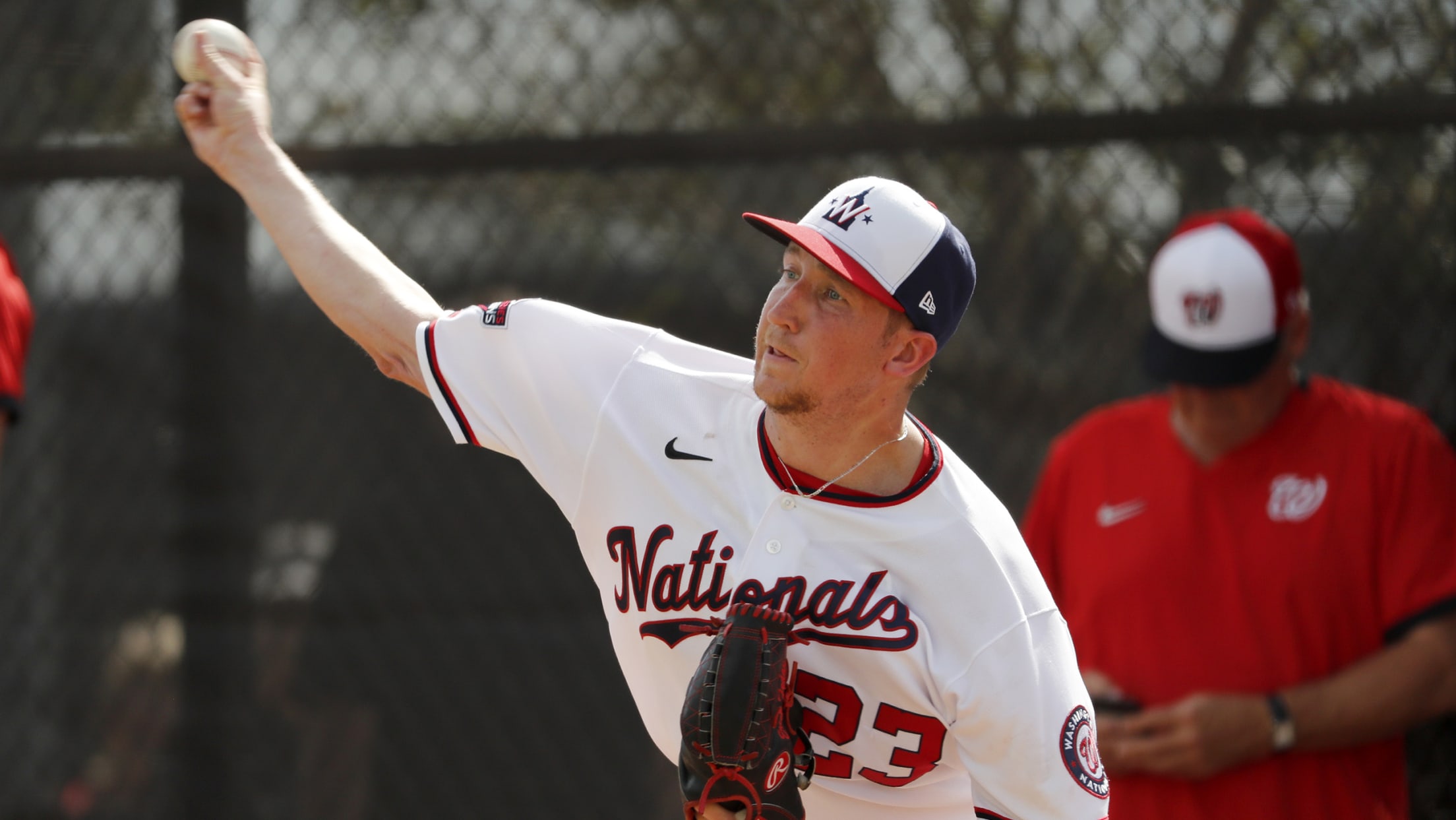 The Nationals made roster moves on Thursday, optioning players from the Spring Training roster to the Double-A and Triple-A affiliates. Right-hander Erick Fedde and catcher Tres Barrera were optioned to the Triple-A Fresno Grizzlies. Fedde had been in the mix for the fifth starter role with Joe Ross and Austin
Hot take: 5 best catchers in Nationals history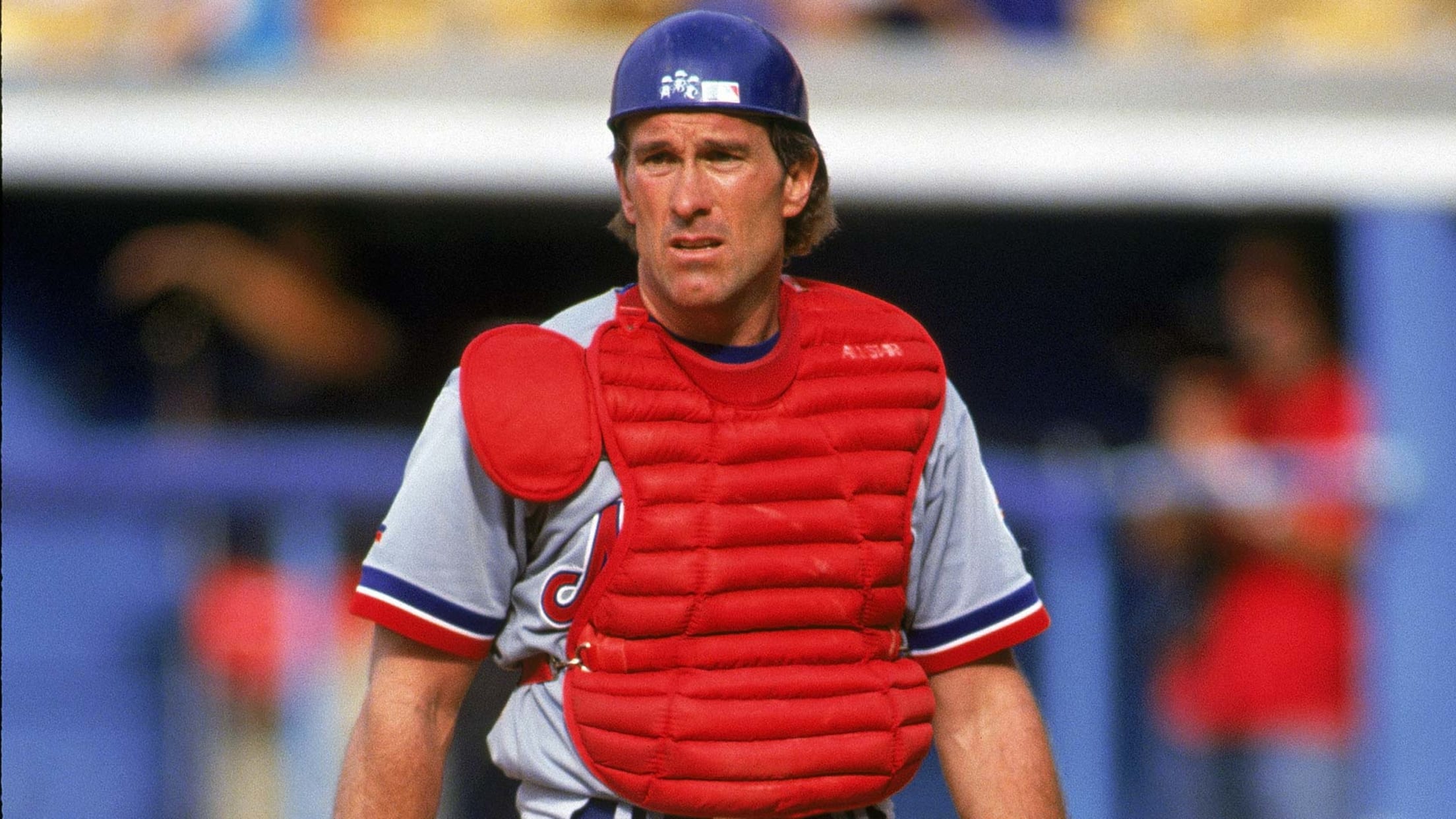 No one loves a good debate quite like baseball fans, and with that in mind, we asked each of our beat reporters to rank the top five players by position in the history of their franchise, based on their career while playing for that club. These rankings are for fun
Watch these classic MLB games on YouTube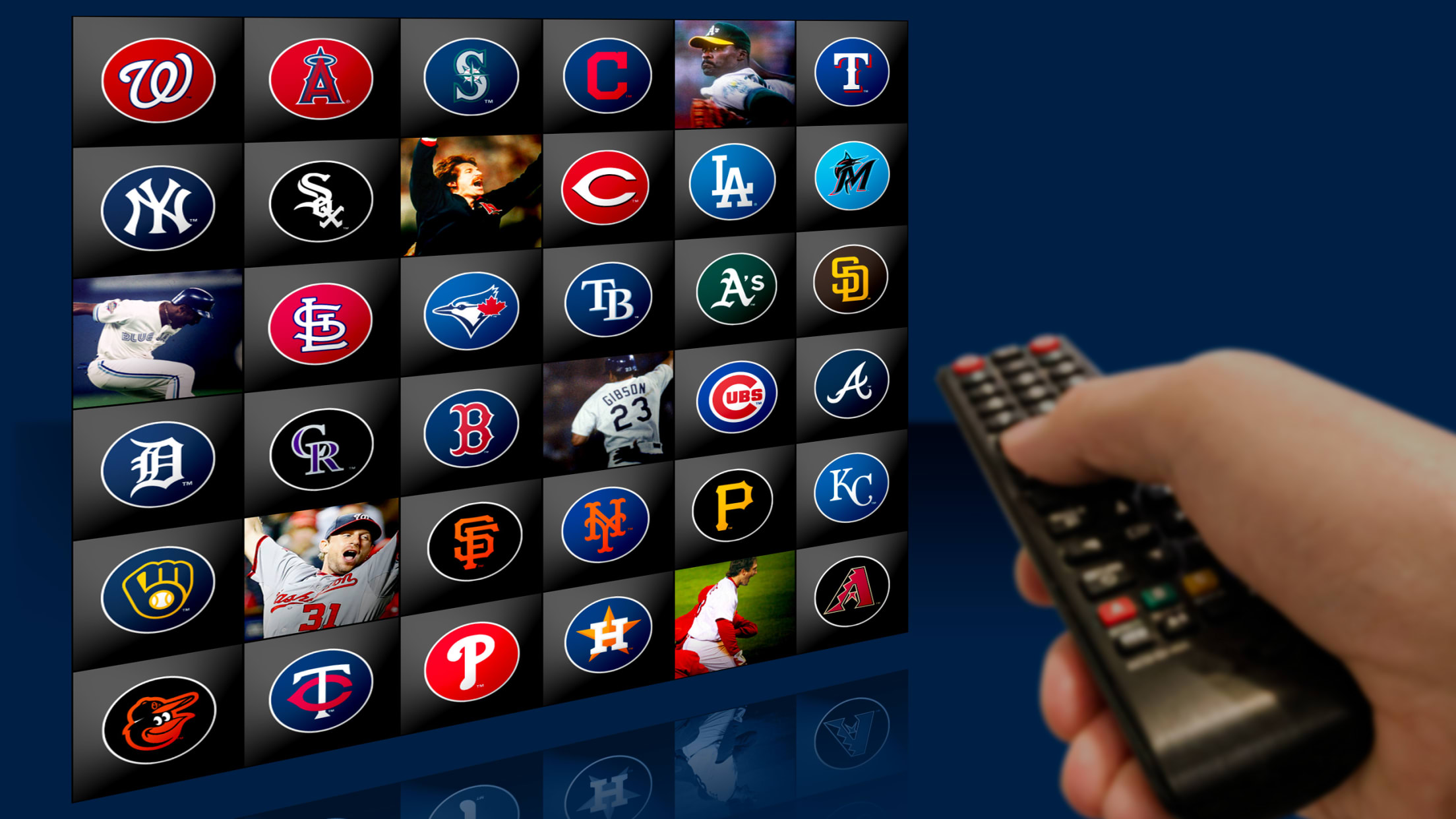 In difficult times like these, we often look to sports for an escape, which is part of the reason why the lack of live games right now is so frustrating for many. To help fill the void, here's a complete guide to how you can watch any number of classic
Most hyped catching prospects of the century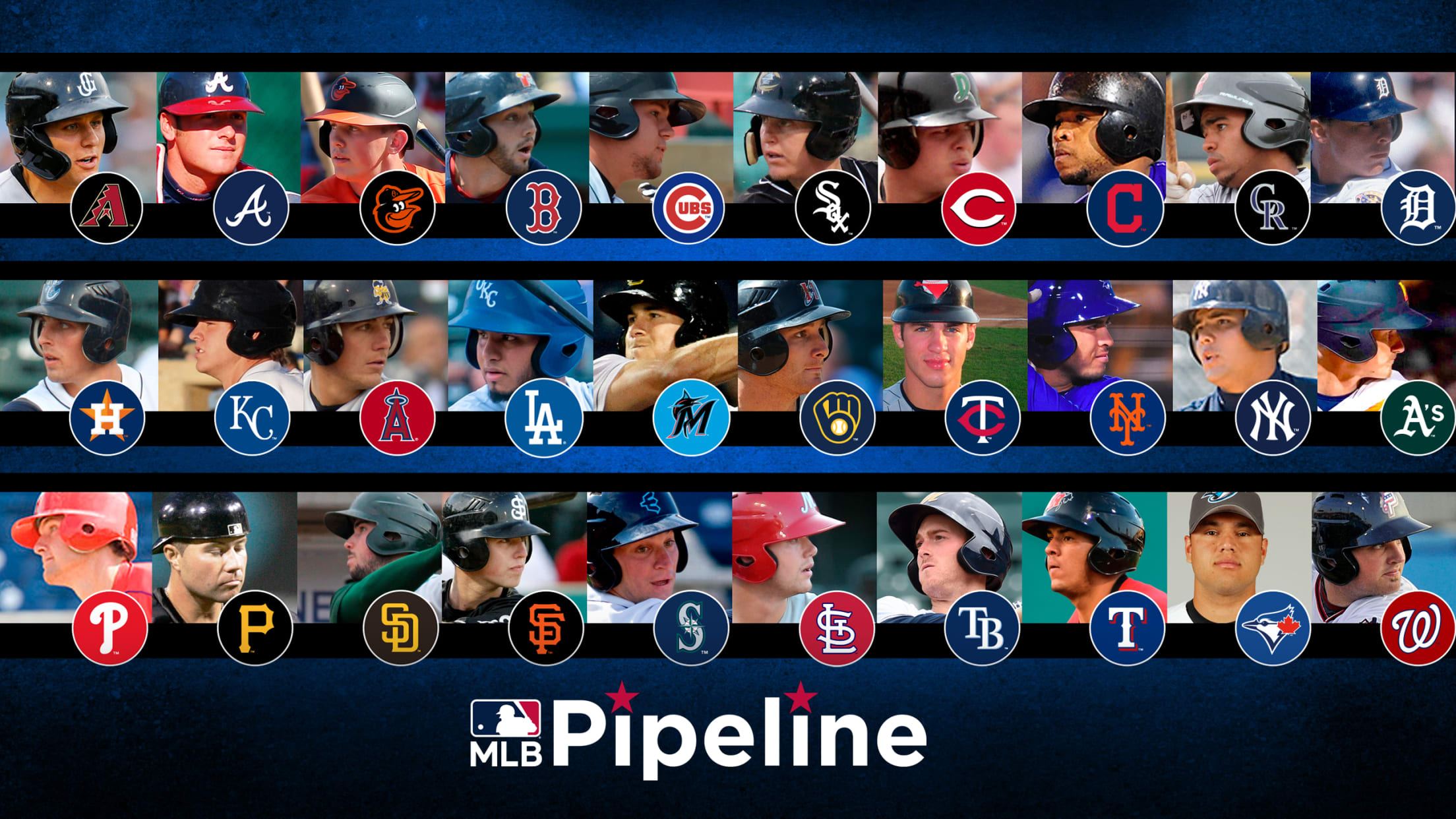 Our beat reporters have begun ranking the five best players in each franchise's history at each position, starting with catchers. To complement that coverage, each week we'll identify each organization's top prospect at that position during the MLB.com era, which began in 2001. Four players double as both their club's
Opening of regular season to be pushed back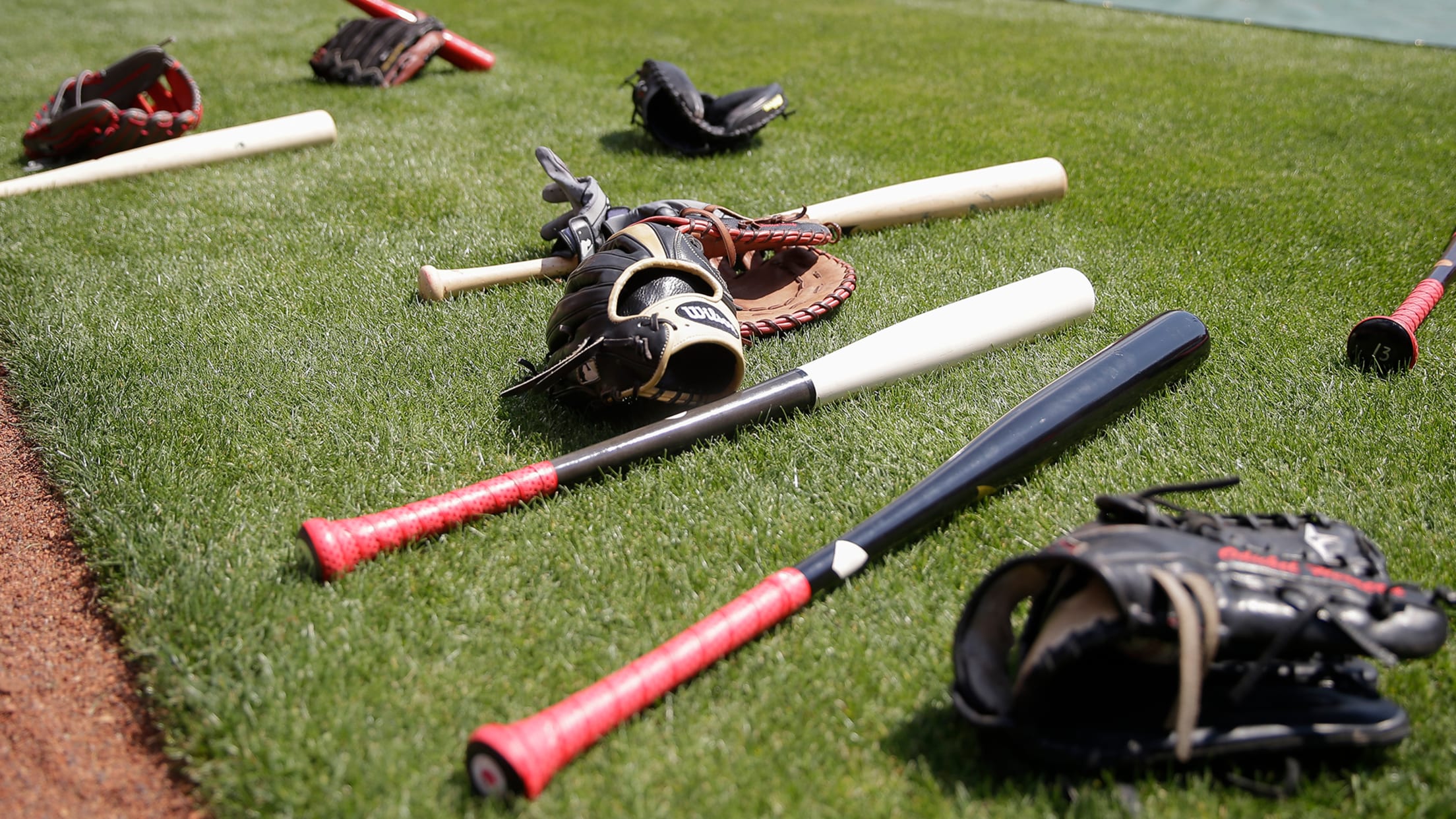 Major League Baseball announced Monday that the start of the 2020 regular season will be pushed back even further following Sunday's recommendations by the Centers for Disease Control (CDC). The CDC has urged a nationwide halt of any gatherings in response to the coronavirus outbreak. Opening Day, which was originally
Doolittle finds balance, focus in love of books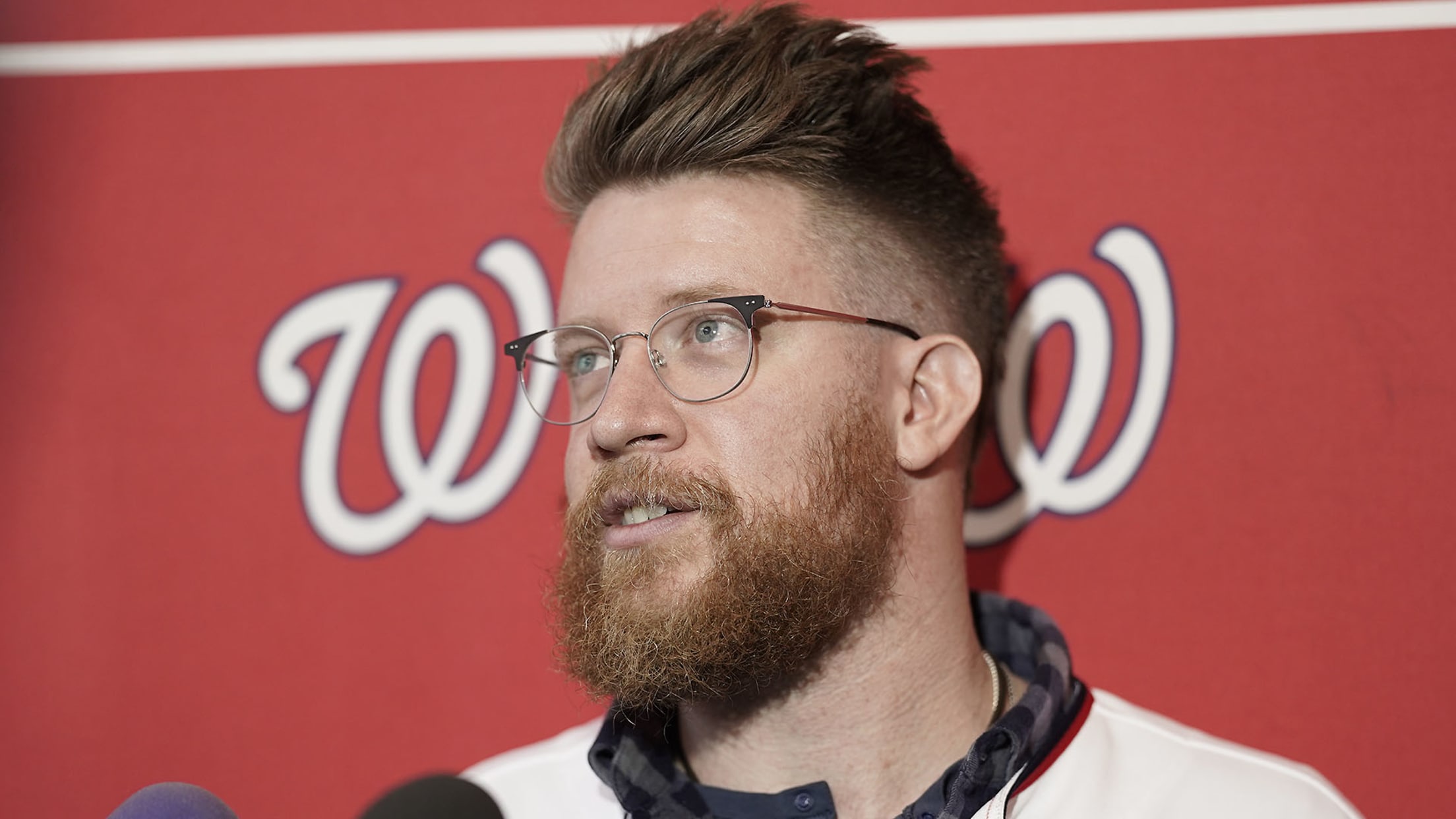 There's a shelf in Sean Doolittle's Chicago home where he displays items that are important to him. Among the collection is a baseball signed by the 2019 World Series champion Nationals team. As a Major League pitcher, that's to be expected. Near that ball stands a book … and not
GM Rizzo on how Nats are navigating time off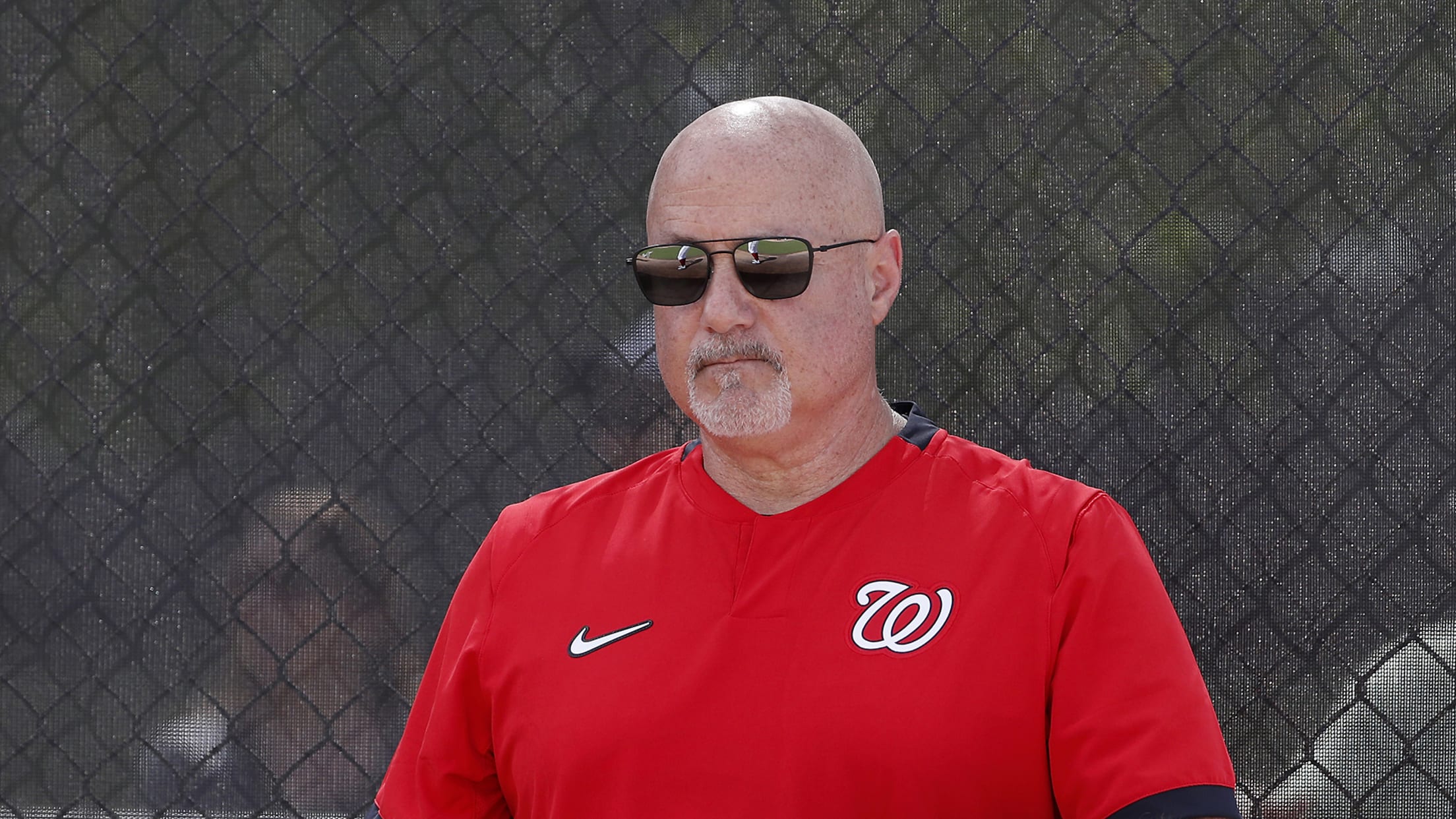 As the Nationals continue to work to stay baseball-ready for when the season begins, their objective is keeping the team safe during the coronavirus pandemic. On a conference call Friday, general manager Mike Rizzo said no players have exhibited any symptoms and no players have been tested. "Obviously, we're in
Watch every 2018 and '19 game free on MLB.TV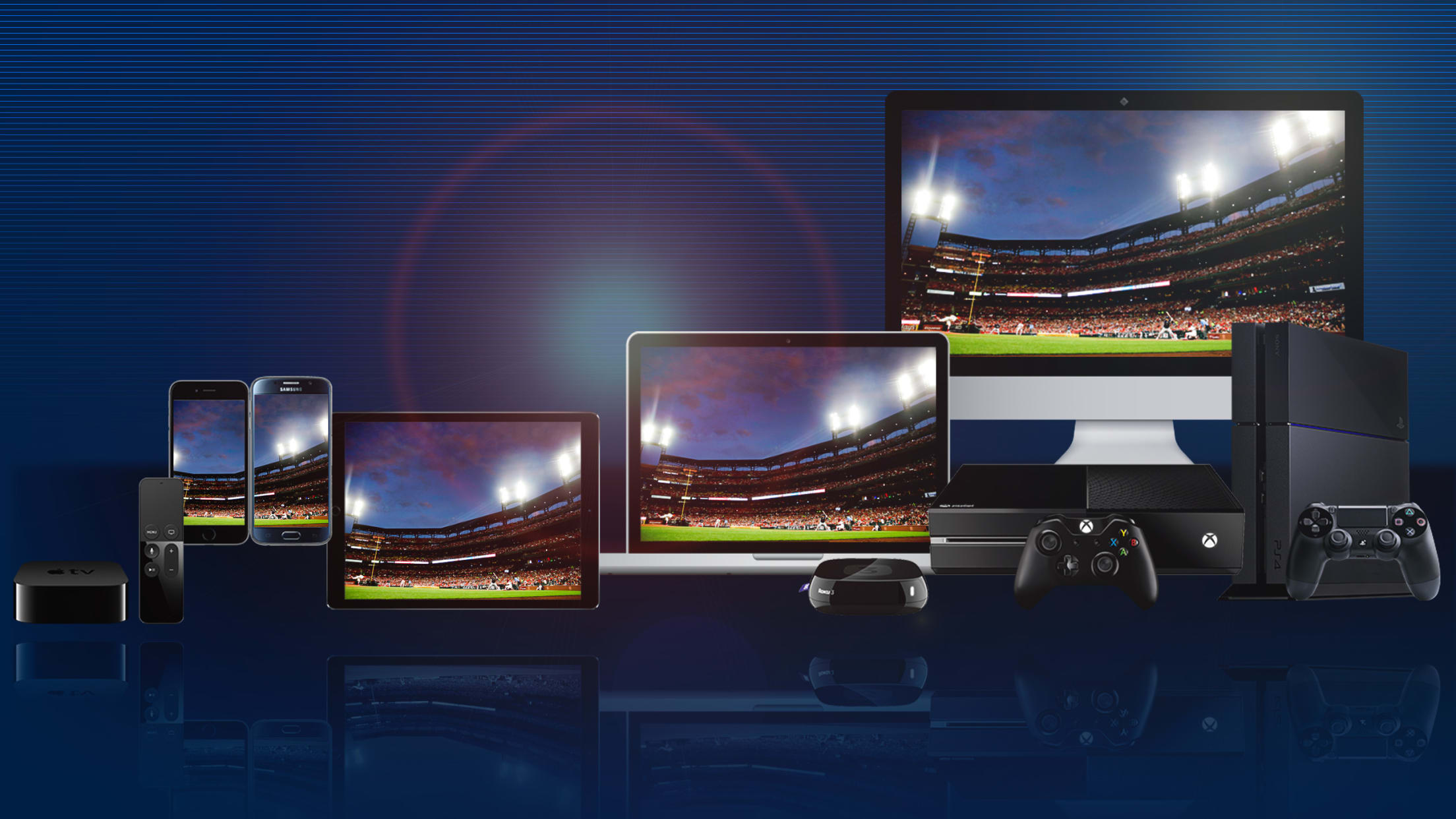 There's no live baseball for the time being, but you can now experience the last two years of Major League action on MLB.TV for free. The MLB.TV archives of the 2018 and '19 seasons are open and accessible for all, which means more than 4,800 games are available to stream
MLB pledges funds to support Minor Leaguers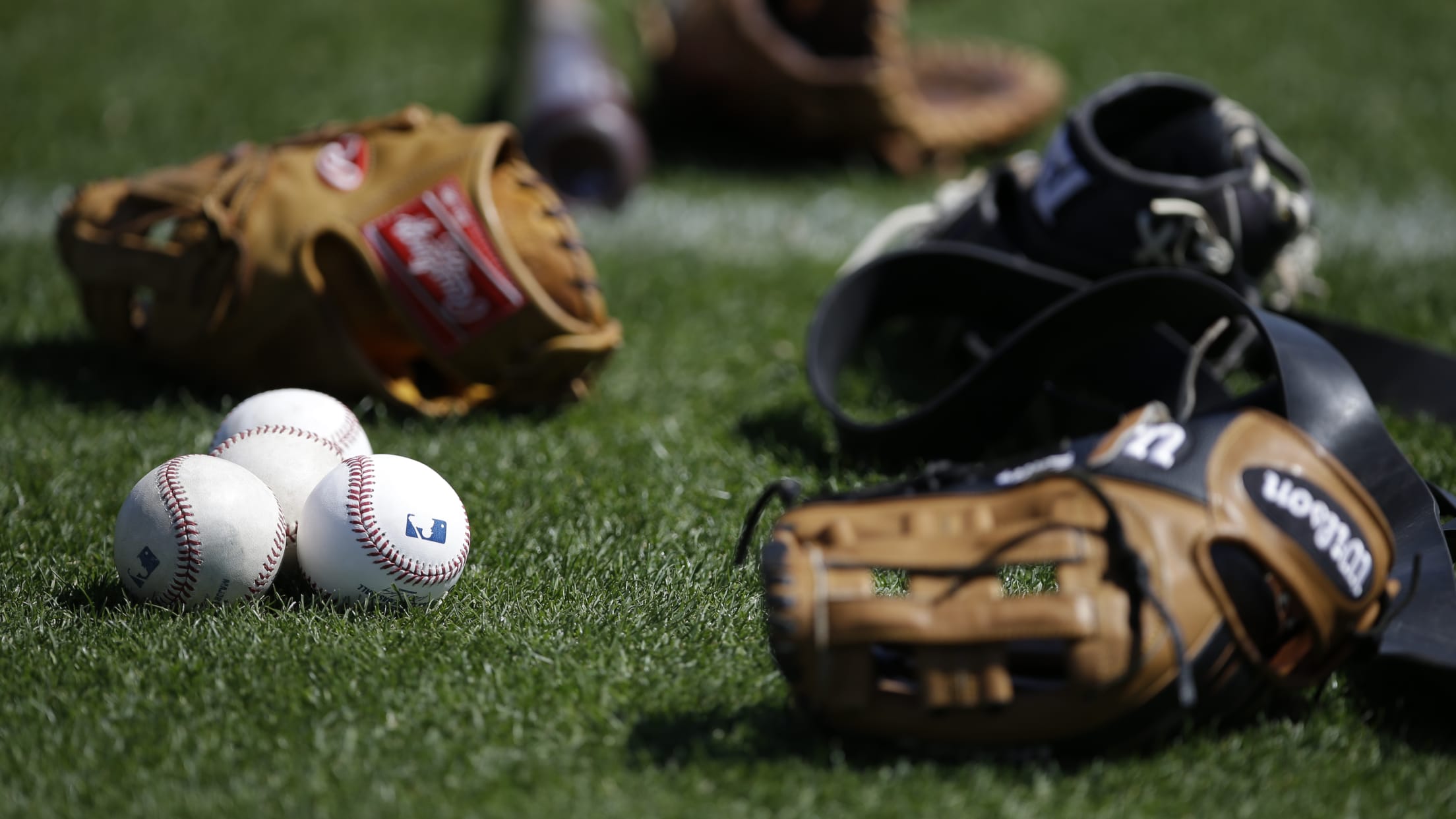 Since last week, Major League Baseball has been engaged in a variety of discussions with stakeholders to identify ways to blunt the wide-ranging impact of the national emergency resulting from the global coronavirus pandemic. As those conversations continue, MLB is announcing today a league-wide initiative that will create a level
Here is each team's active WAR leader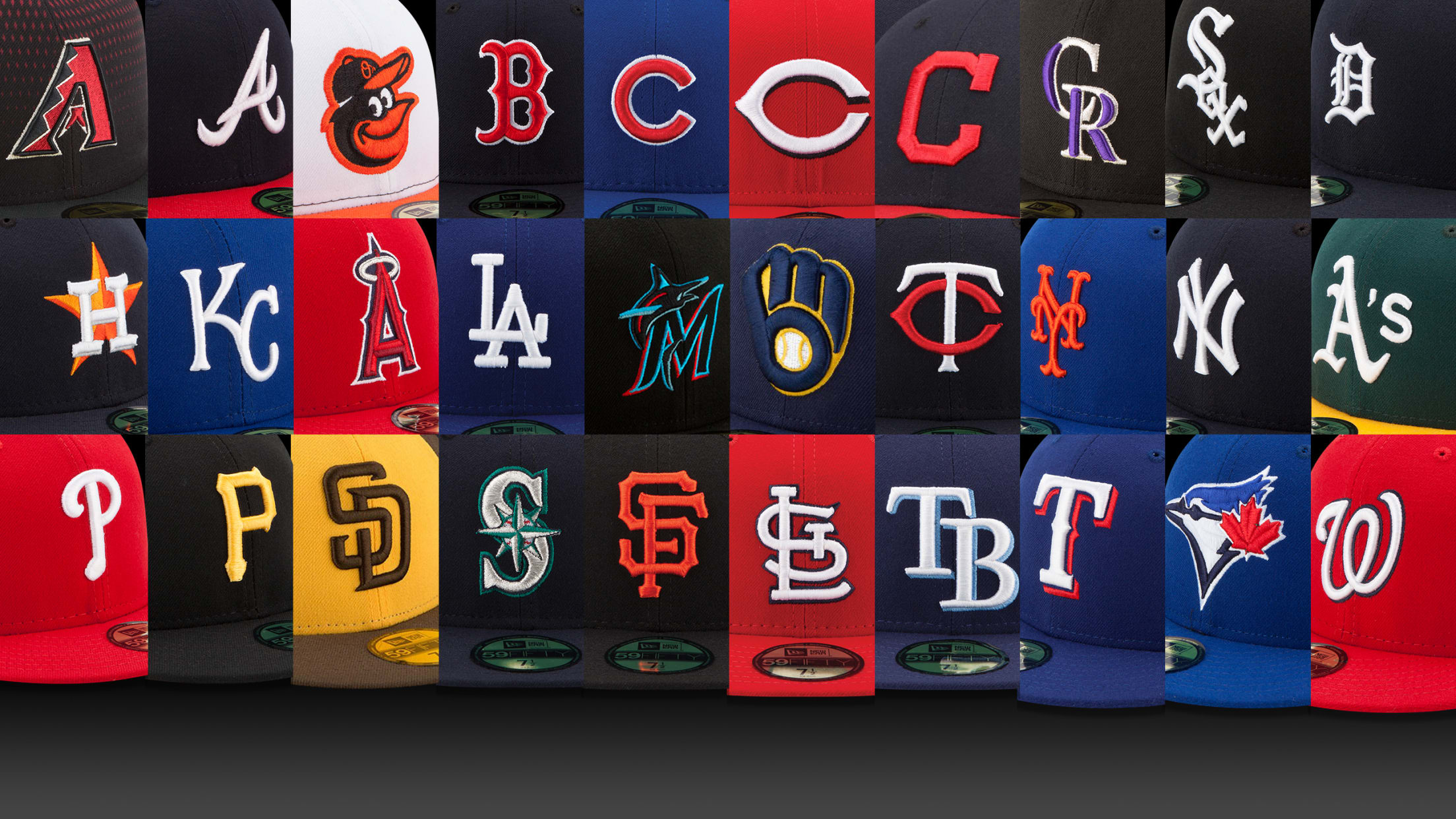 Here's a fun trivia question: What players have been with their current teams, and only their current teams, for longer than 10 years? The answer: 12, according to MLB.com's Matt Kelly. That's an incredibly low number. It's just a shifting, different game. But you're still watching history every time you
Who's the best SP among this Big 3?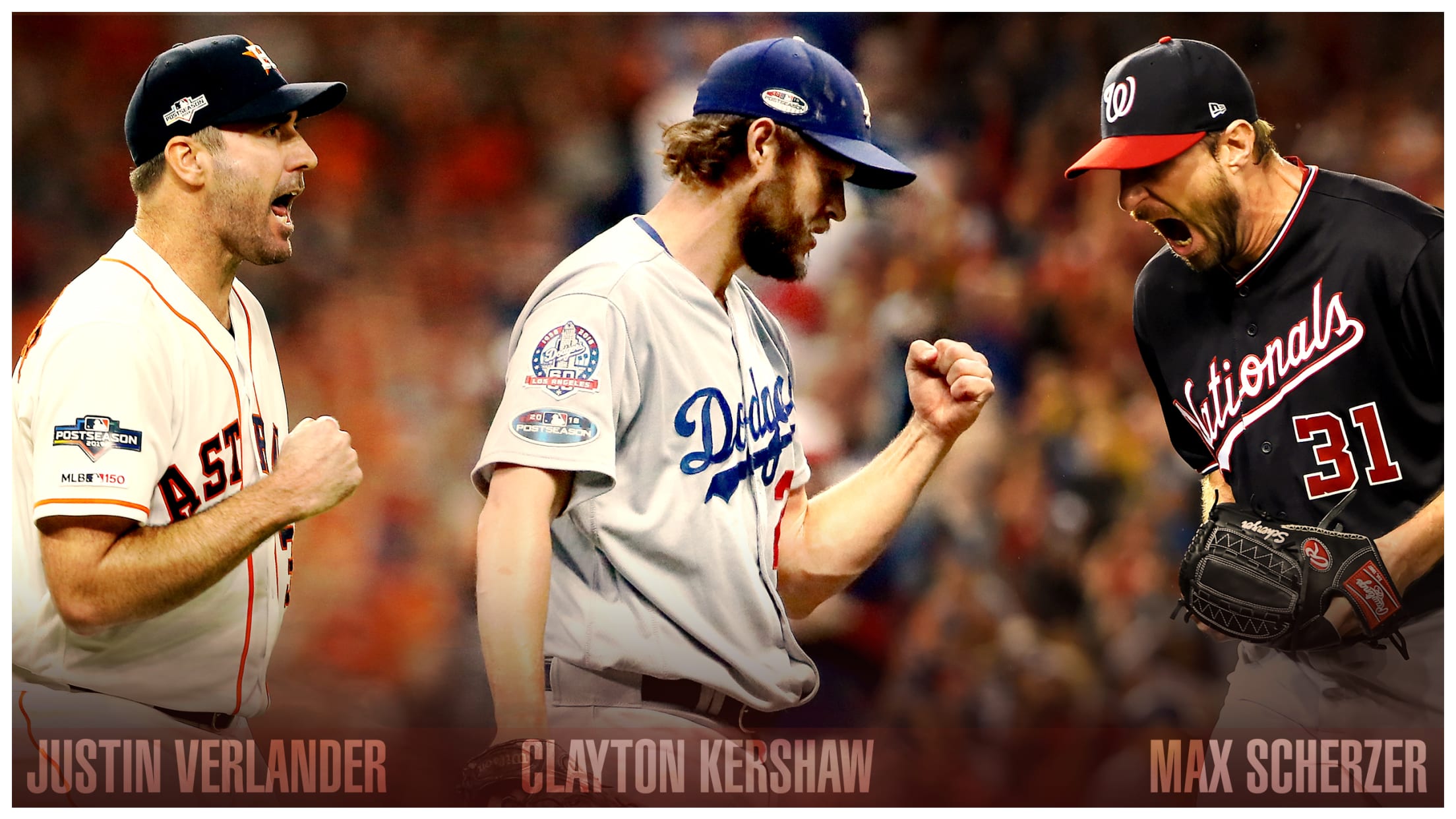 In bleachers, on barstools, in barbershops or bistros or backyards, we have bandied and bickered about baseball for generations. With friends and loved ones and strangers alike, we have discussed, in intricate detail, our choices for best this or favorite that. And even when we vehemently disagree, the deliberations often