Robles: 'I'm here to do what I can do'
Nats top prospect not adding pressure before much-anticipated full rookie season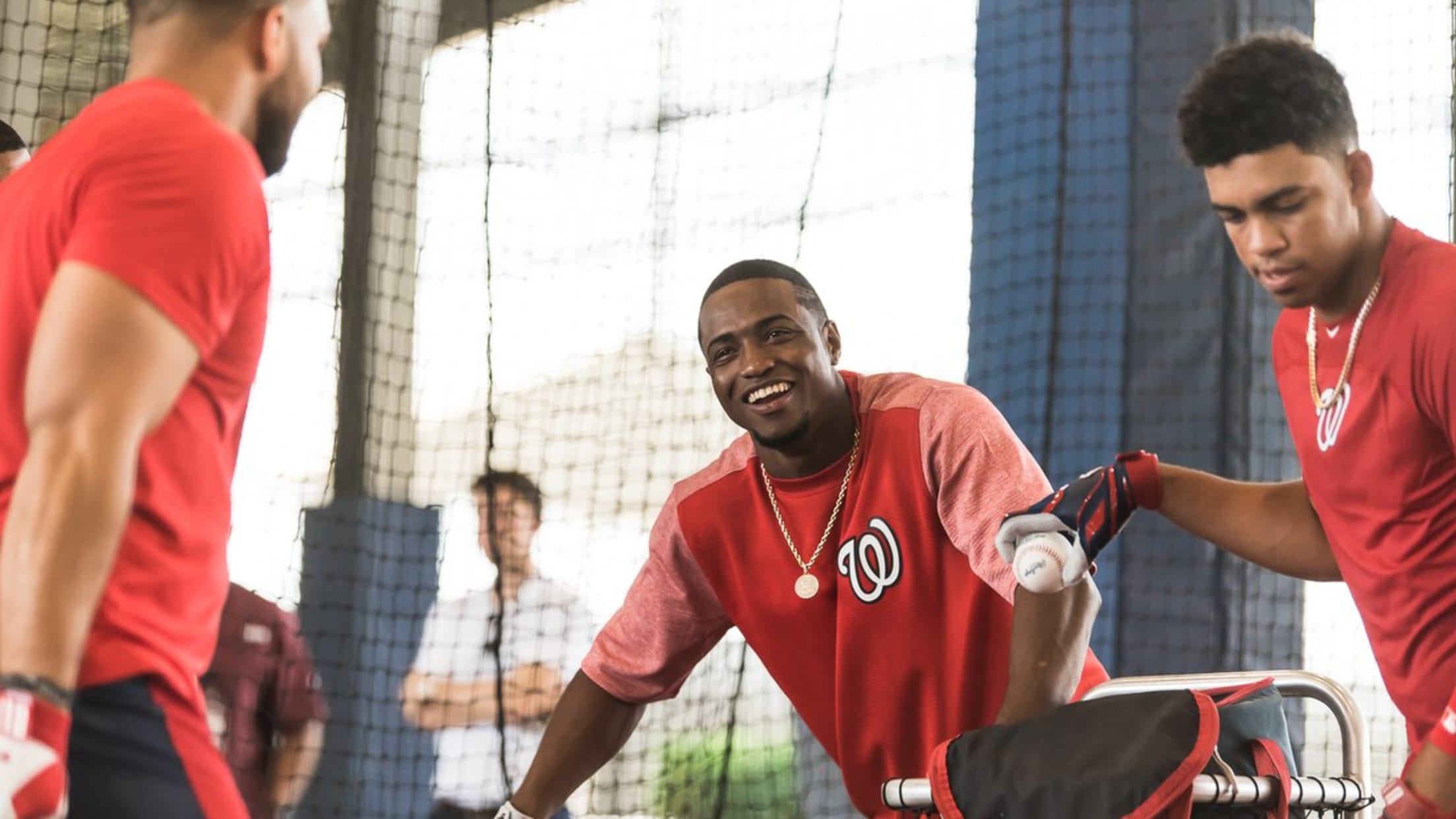 WEST PALM BEACH, Fla. -- MLB Pipeline released Washington's Top 30 Prospects list on Tuesday and for the third consecutive season, Victor Robles was at the top of the list. For at least that long, Robles' name has been one of the hottest topics around the Nationals, either for the
Taylor recovering from hip, oblique knocks
Outfielder sustained injuries in winter ball, but 'feels good now'; Nats focus on fundamentals in first workout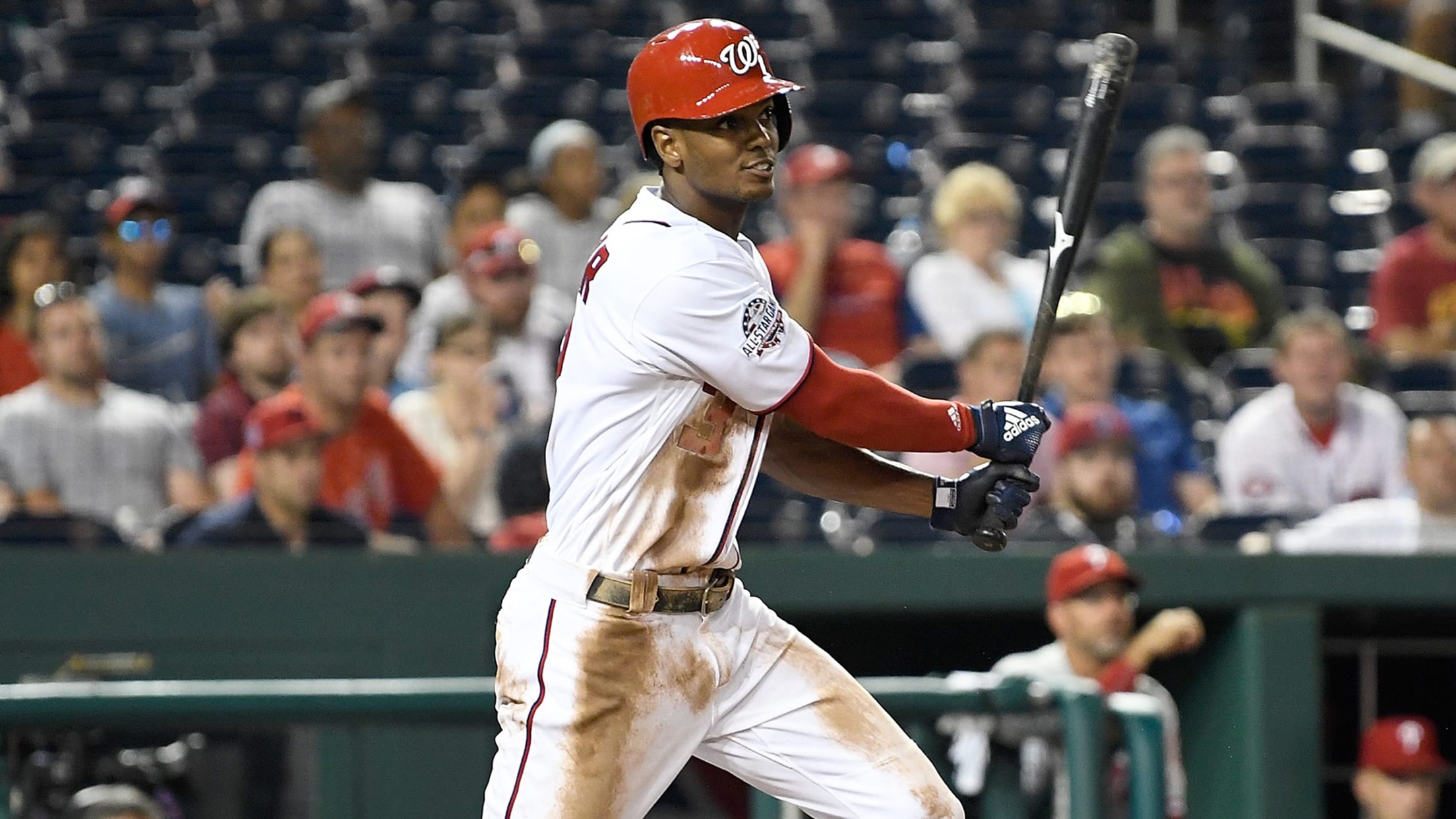 WEST PALM BEACH, Fla. -- Michael A. Taylor strained his right hip flexor which led to some discomfort in his right oblique while playing winter ball in the Dominican Republic in December, he revealed Thursday, which limited his stint there to just seven games. Taylor went to play winter ball
Rendon open to extension talks with Nats
Star third baseman: 'It's not going to distract me'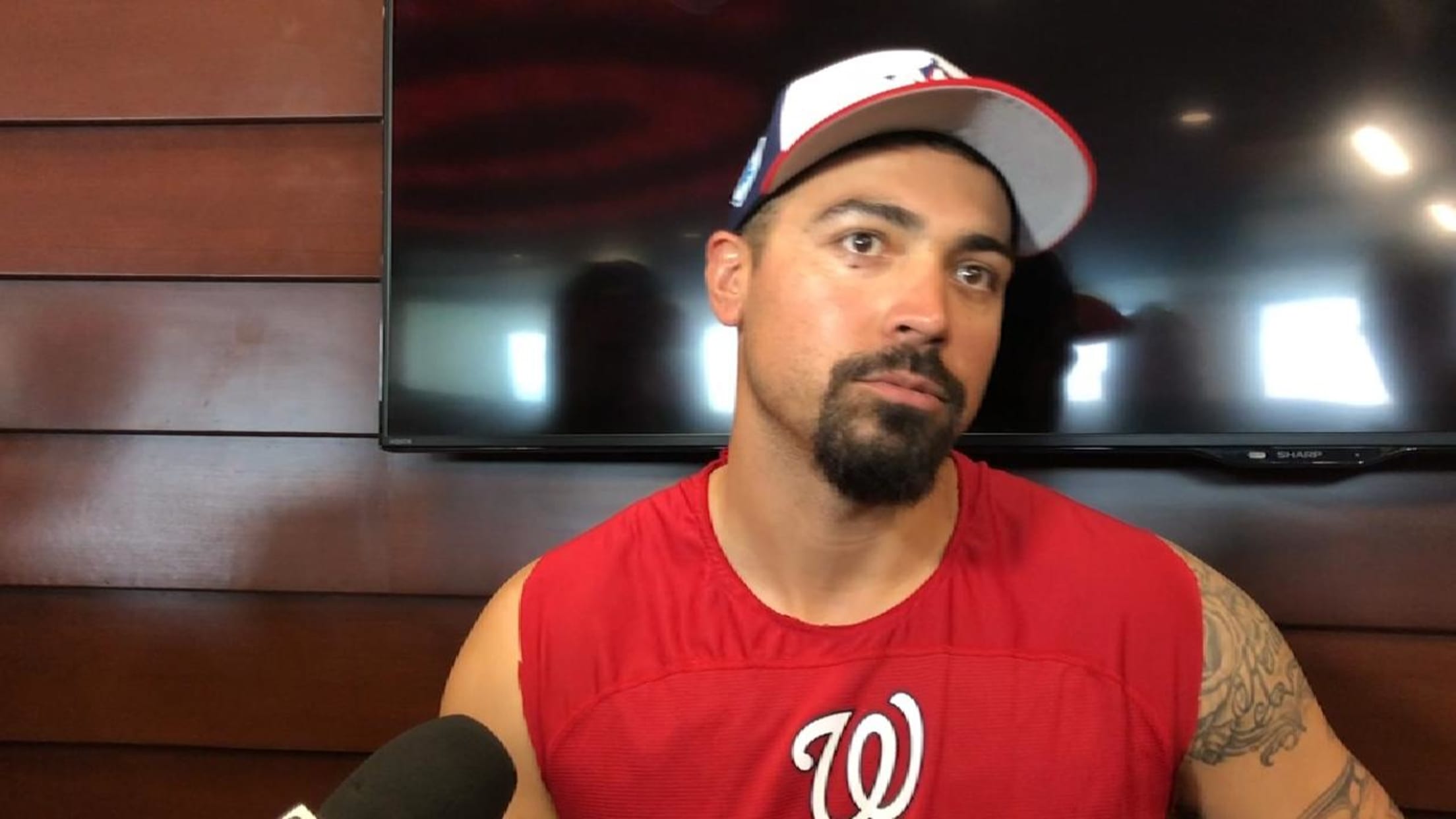 WEST PALM BEACH, Fla. -- Once again, the Nationals begin the season with a high-profile player entering the final year of his contract, although third baseman Anthony Rendon is a very different case -- and personality -- from his more famous former teammate. Throughout the past year, Rendon and the
Each team's most likely 2019 award candidate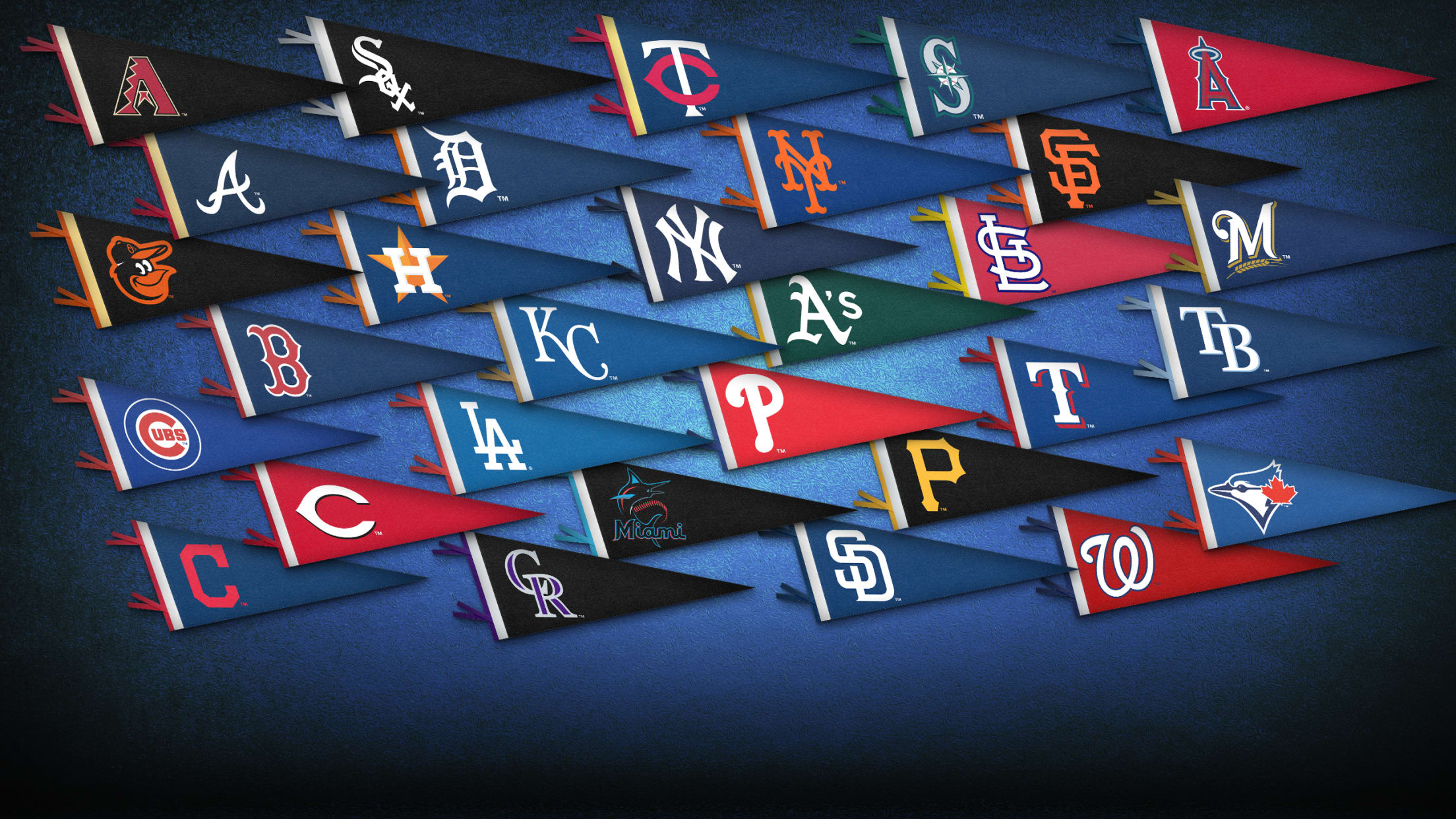 As we saw again last year, with the American League Most Valuable Player Award winner coming from a 108-win Red Sox team and the National League Cy Young Award winner coming from a 77-win Mets team, an award-caliber season can emanate from just about anywhere. With that in mind, let's
Riveting Max-Soto show follows intense D drills
Nats emphasizing fundamentals; Scherzer tunes for Grapefruit opener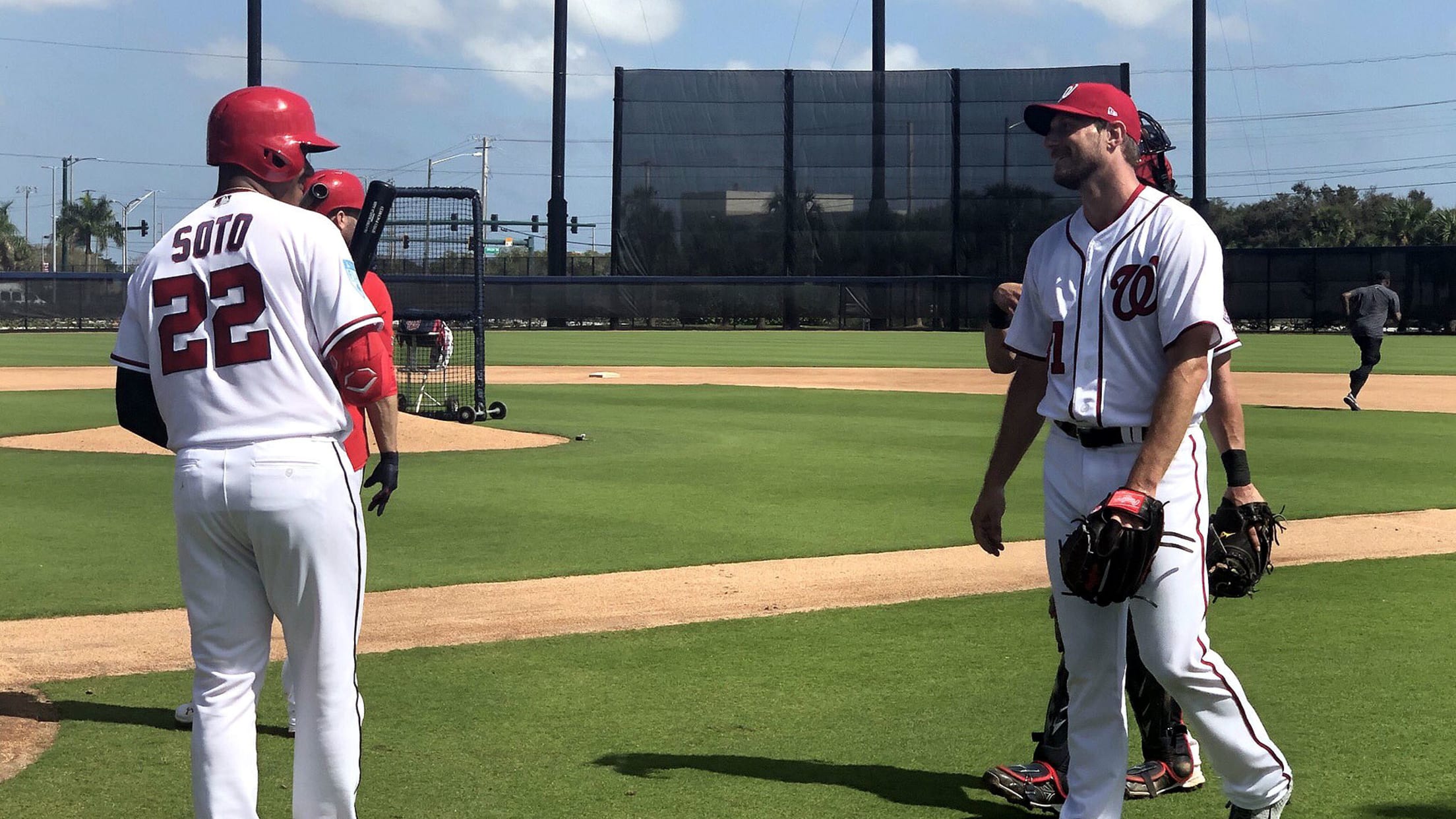 WEST PALM BEACH, Fla. -- Nationals manager Dave Martinez wants to run Spring Training a little bit differently this year. Yes, he still wants his team to have fun and stay loose, as evidenced by a cabbage race earlier this week, but this year he wants to put an even heavier
The 13 most intriguing players in Spring Training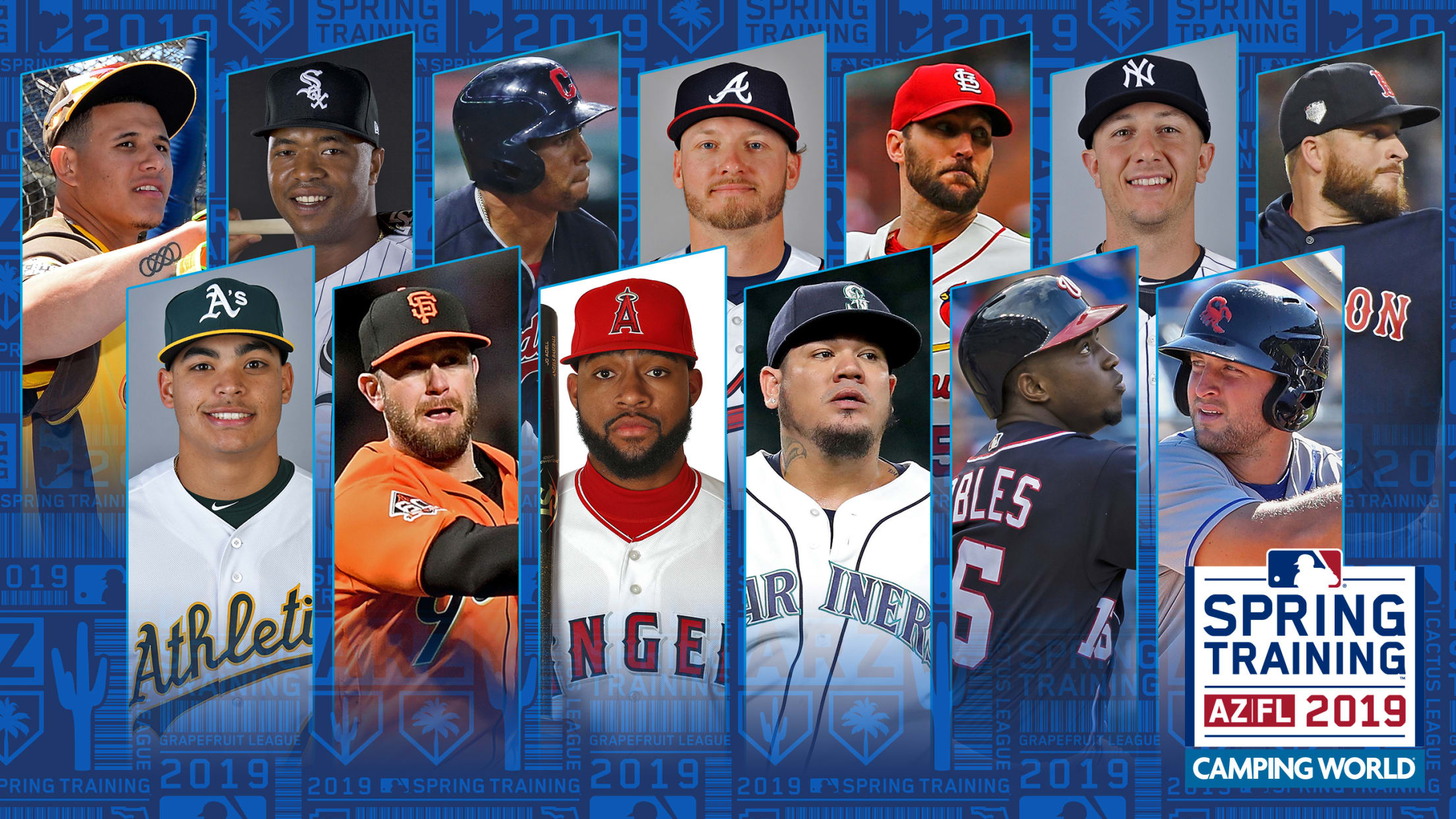 Sometimes they'll tell you Spring Training performances don't mean all that much. After all, as The Earl of Baltimore -- that would be Hall of Fame manager Earl Weaver -- once said, "Nothing that happens in Fort Myers in March has anything to do with what happens at Fenway Park
Nats join MLB in awaiting Harper's decision
After Manny agrees, spotlight shifts to Bryce; can he get bigger deal?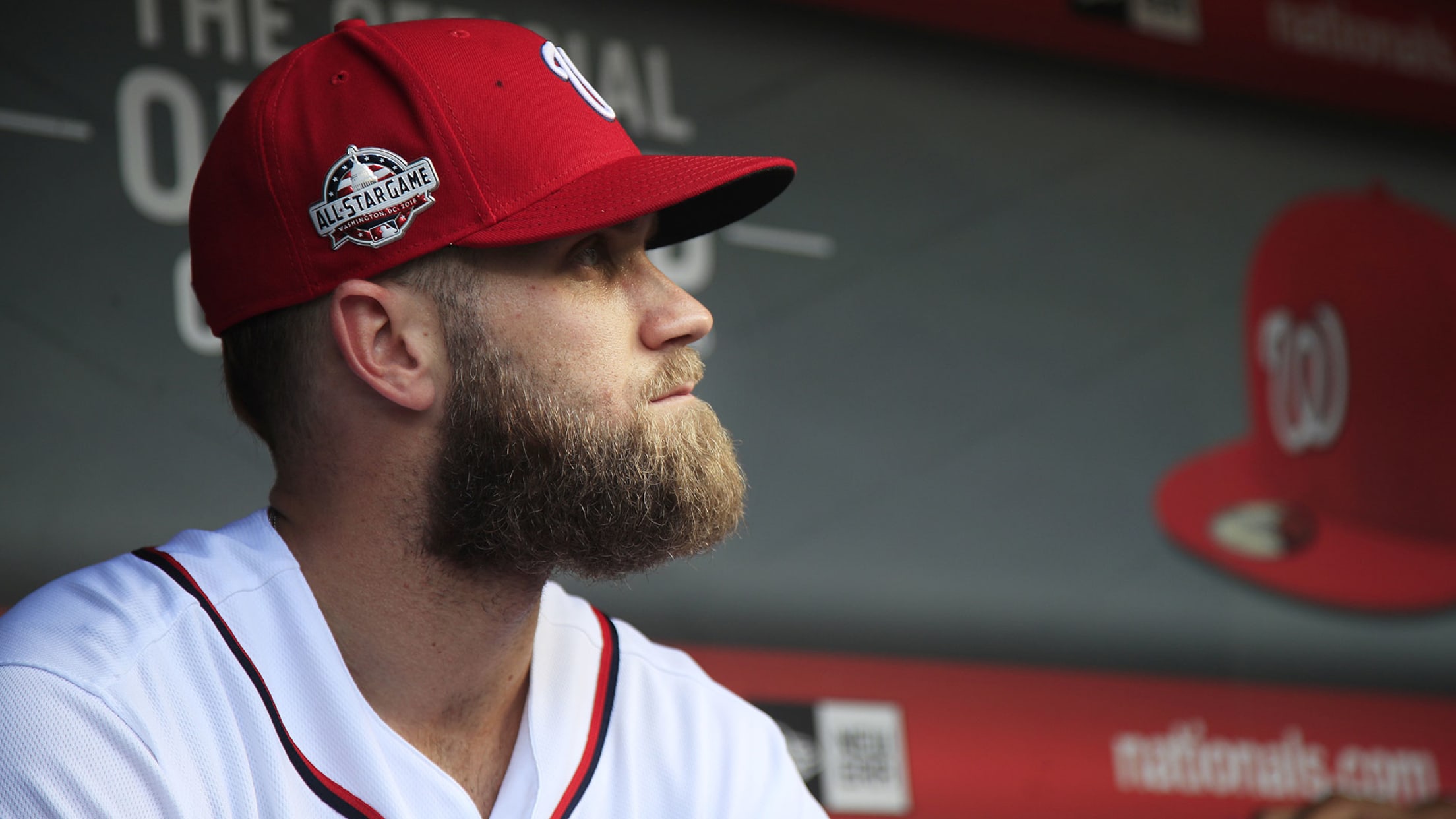 WEST PALM BEACH, Fla. -- With Manny Machado finally off the board after agreeing to a 10-year, $300 million contract with the Padres on Tuesday, according to sources, all eyes now turn to Bryce Harper, the market's other 26-year-old mega-star.Machado's contract stands as the largest free-agent contract in the history
Here are the Nationals' 2019 Top 30 Prospects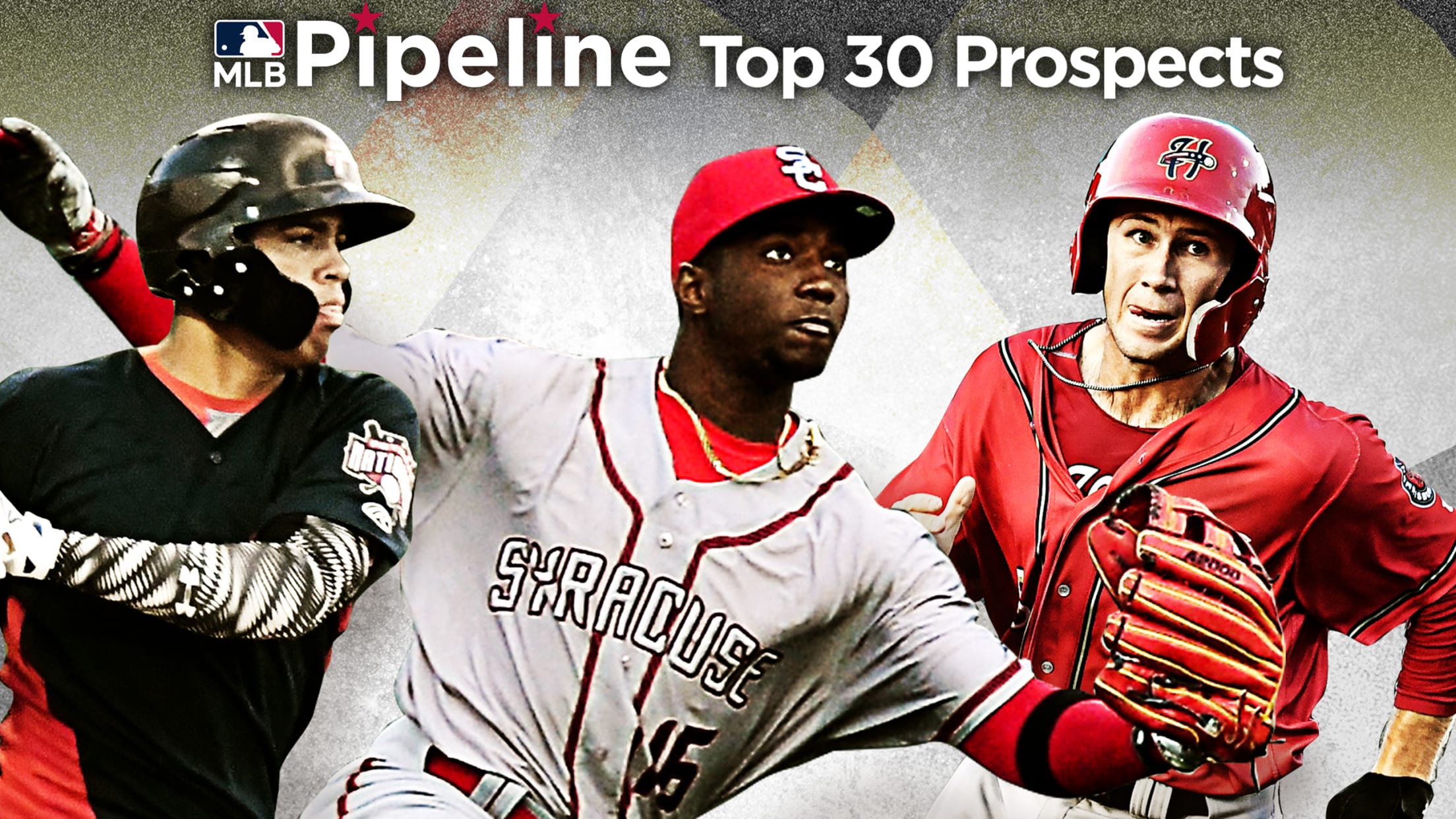 There's something to be said about the Nationals' track record of scouting, signing and developing international prospects. The decision to call up 19-year-old outfielder Juan Soto to the Major Leagues last May seemed aggressive at the time, even if only because he had opened the season in the Class A
Nats phenom Soto arrives for first MLB camp
Outfielder worked primarily with Minor League players last spring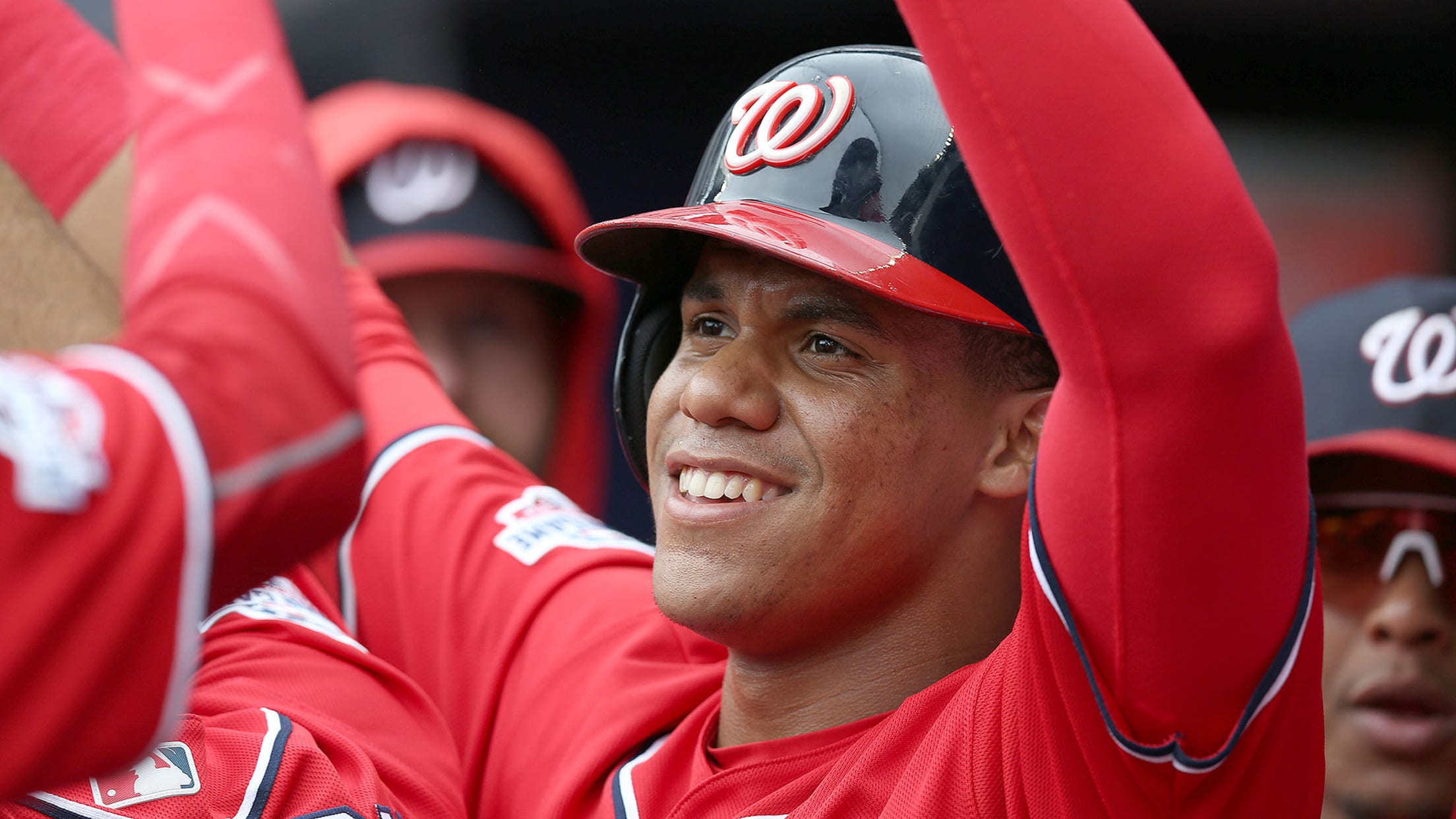 WEST PALM BEACH, Fla. -- Juan Soto said he had never actually been inside the Nationals' home clubhouse at the FITTEAM Ballpark of the Palm Beaches, not before he arrived Monday morning for his first big league camp.It was a brief reminder of just how meteoric Soto's rise to D.C.
Kendrick ready to go after shortened 2018
Veteran's season ended in May by ruptured Achilles tendon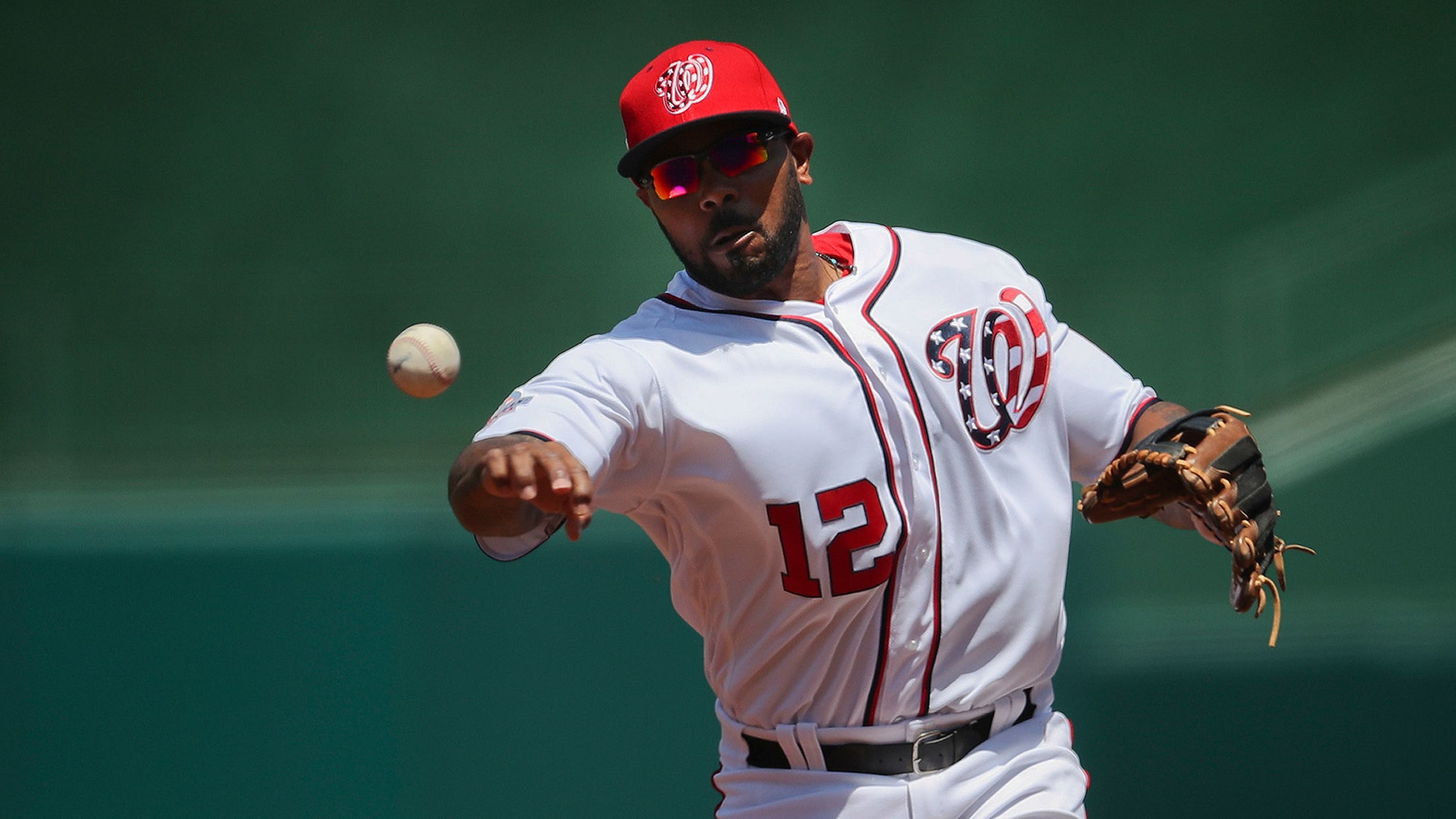 WEST PALM BEACH, Fla. -- Howie Kendrick set a goal for himself after the final day of the regular season, to work tirelessly enough this offseason to arrive at Spring Training ready to go after a ruptured right Achilles tendon ended his season in May. He spent the winter rehabbing
30 intriguing position battles -- 1 for each team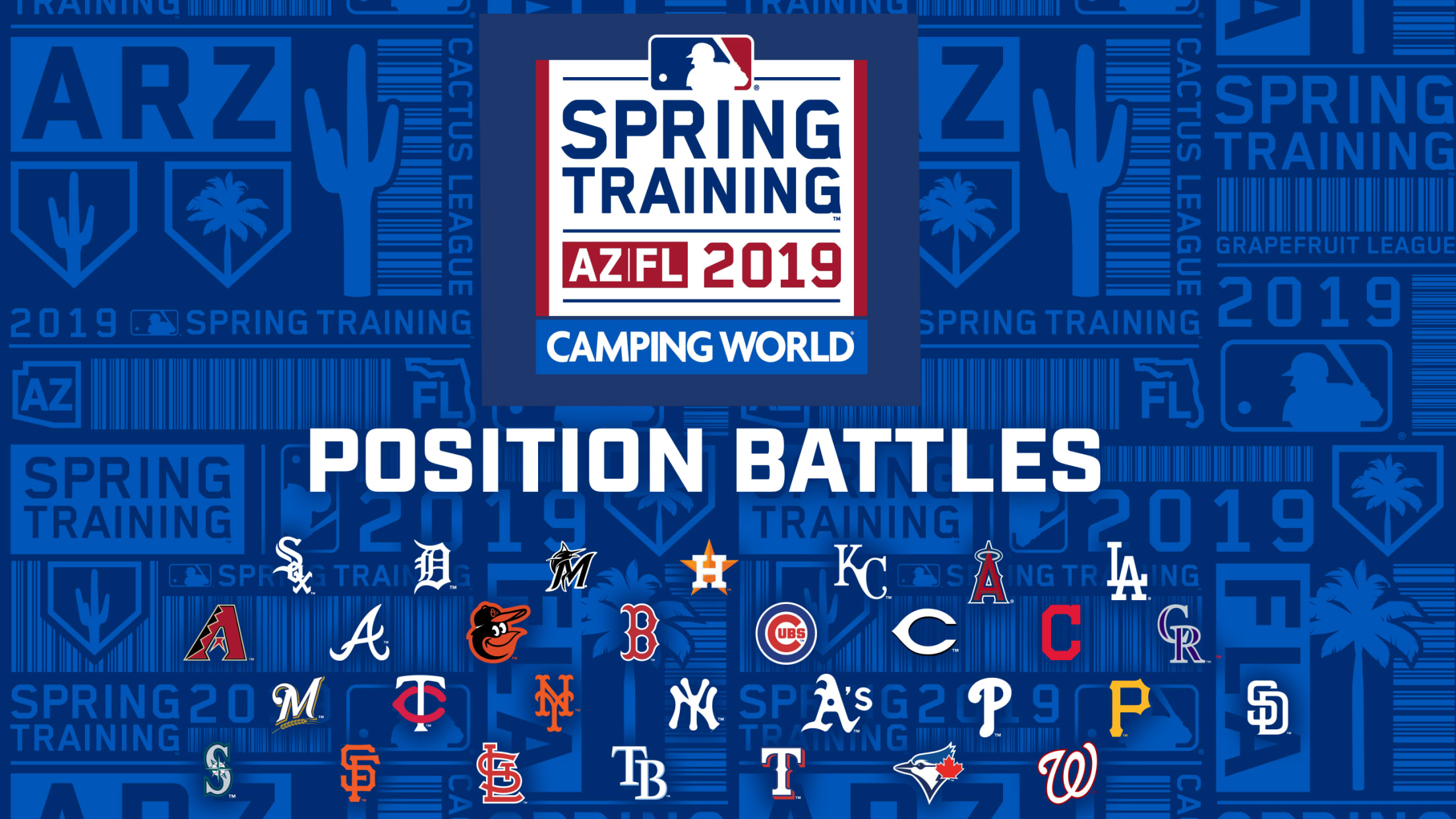 Stars might put fans in the seats, but baseball is a sport that rewards the most complete clubs. That's what makes Spring Training more than a series of exhibitions; big league jobs are on the line, and they could end up having a major impact on the season-end standings. The next
Zimmerman to ramp up spring outings in '19
Nats seeking right workload balance to ensure veteran stays healthy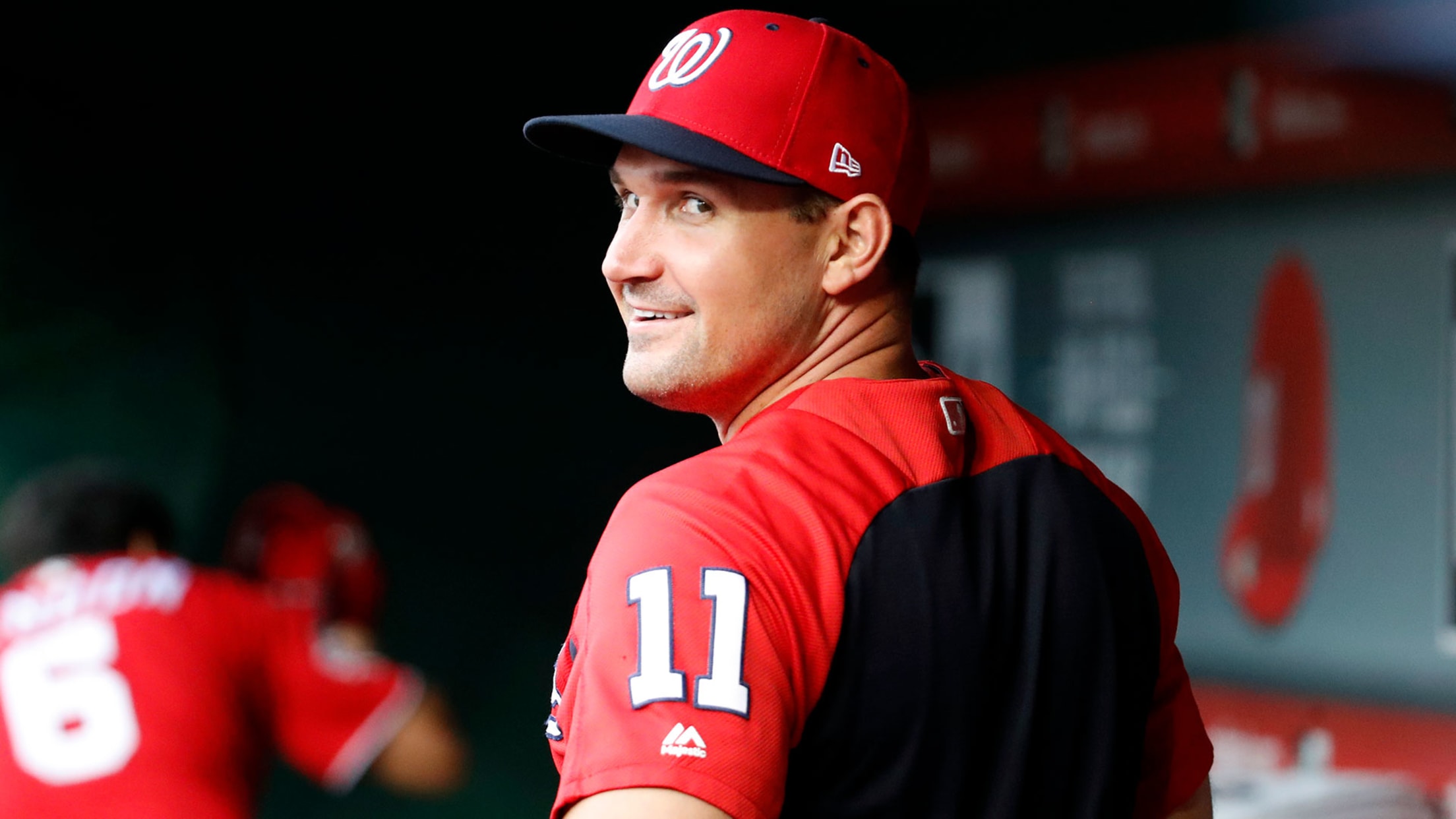 WEST PALM BEACH, Fla. -- Ryan Zimmerman and the Nationals attempted a rather ambitious approach to Spring Training a year ago for the veteran first baseman. In an attempt to preserve his body and keep him healthy entering the season, Zimmerman spent most of his time during the spring working
The Nationals celebrated National Cabbage Day with a Spring Training cabbage race
The Nationals hosted a Spring Training cabbage race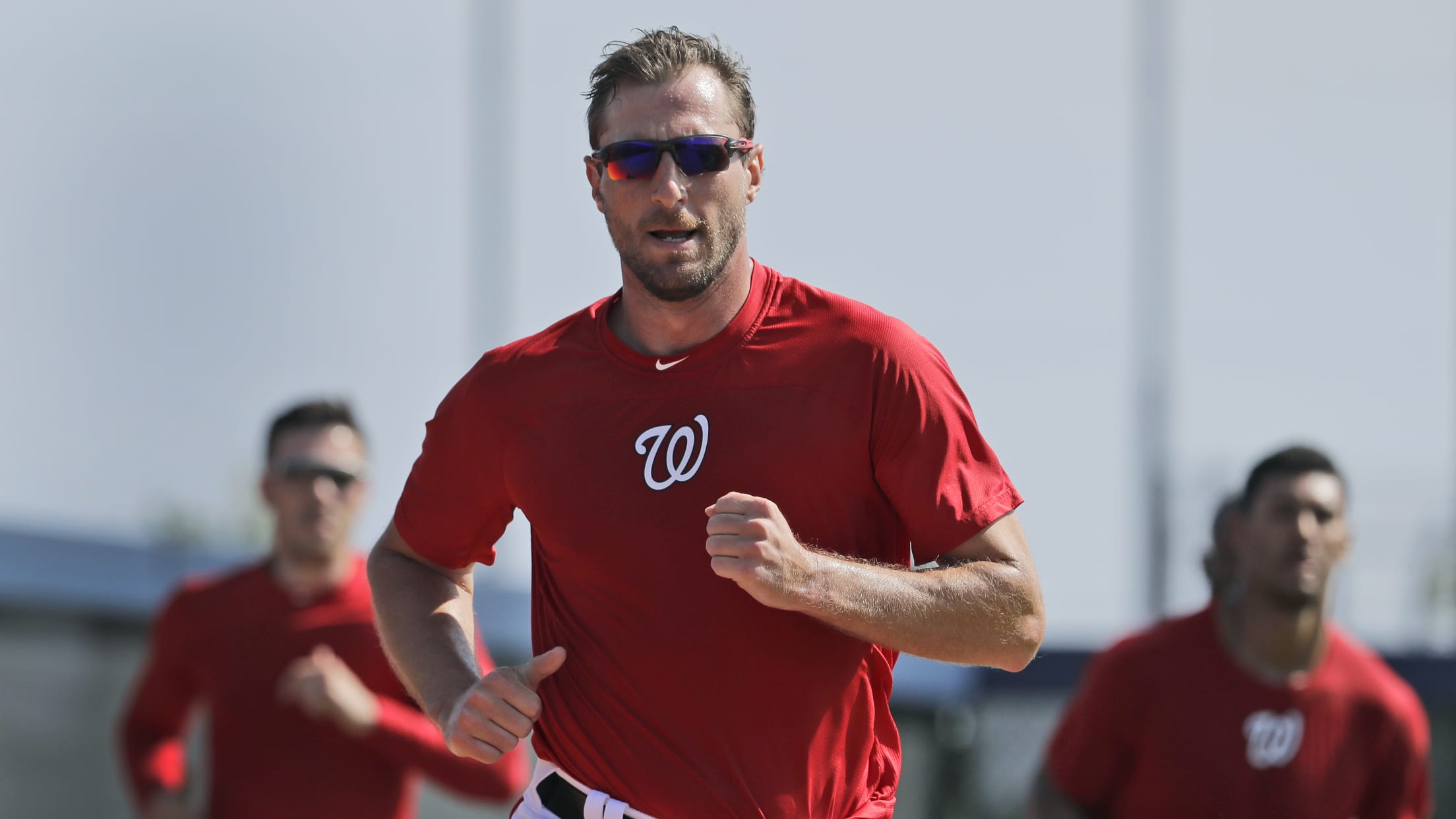 Turning workouts into games or competitions is a surefire way to make an otherwise dull or unpleasant activity more fun. This works great when you're coaching a tee-ball squad or even teenagers. It turns out that playing games is an effective way to raise morale among Major League athletes as well.
Strasburg enters pivotal season with options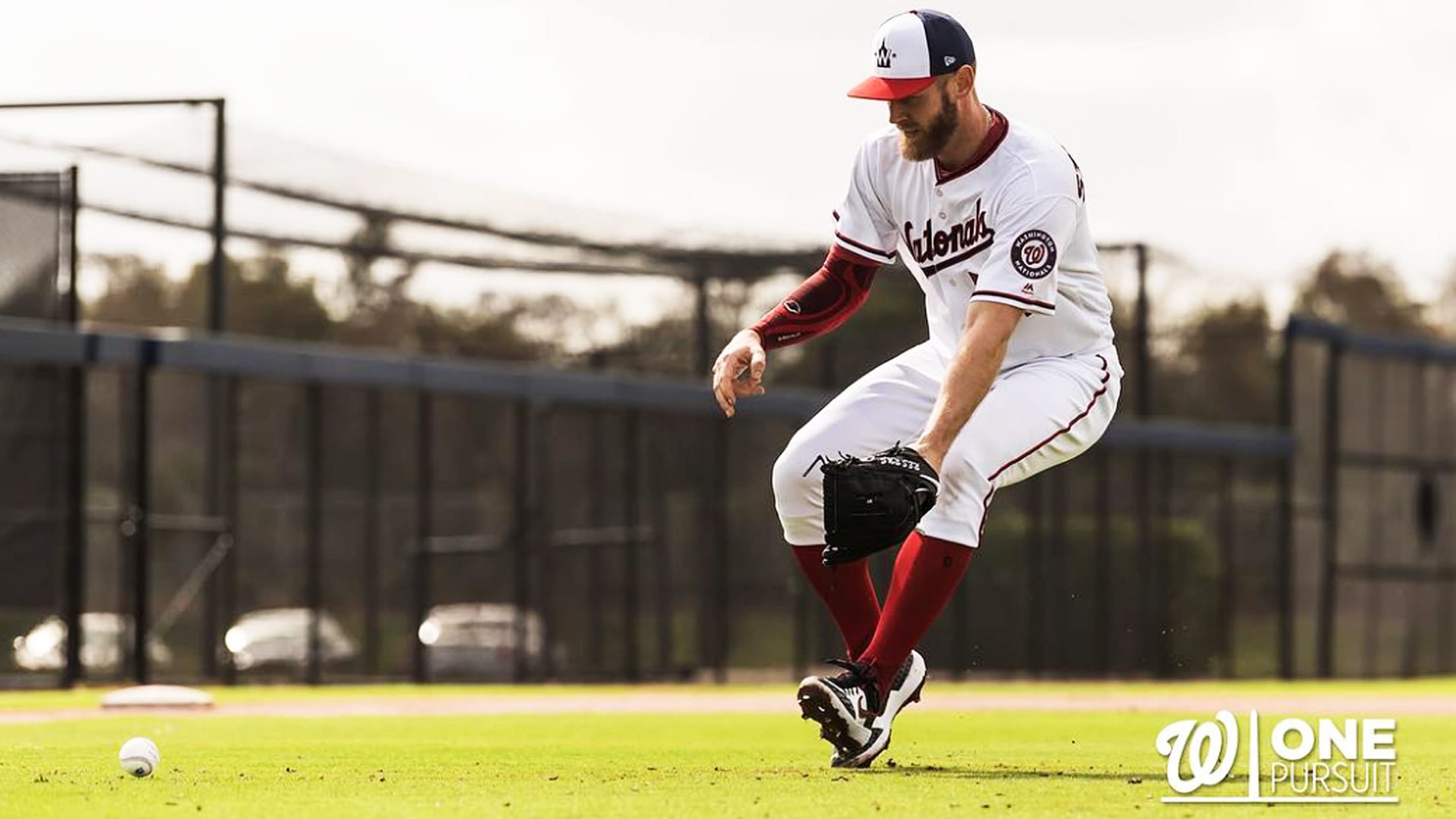 WEST PALM BEACH, Fla. -- Comfort was one of the biggest reasons Stephen Strasburg signed a seven-year, $175 million contract extension with the Nationals in May 2016, opting to remain with the only organization he has ever known rather than test free agency.Strasburg will be presented with that decision once
Reasons for optimism for each MLB club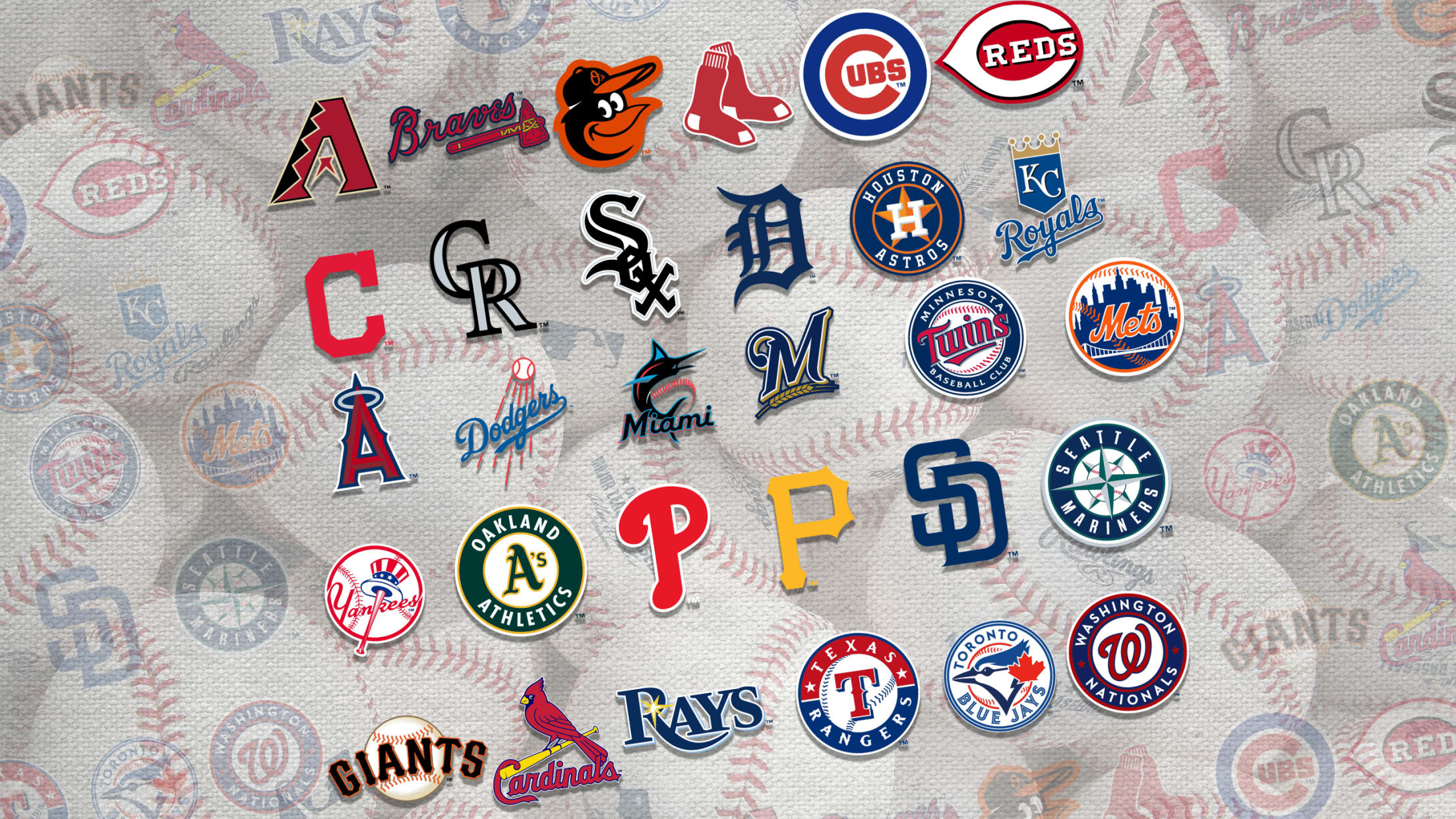 On this opening week of Spring Training, all 30 Major League teams have one thing in common: optimism. You've read a lot about teams being all-in for 2019 and also about some teams rebuilding. Here's what's also true: When players and coaches get to work in Florida and Arizona, optimism
Gomes, Suzuki buying into shared catcher role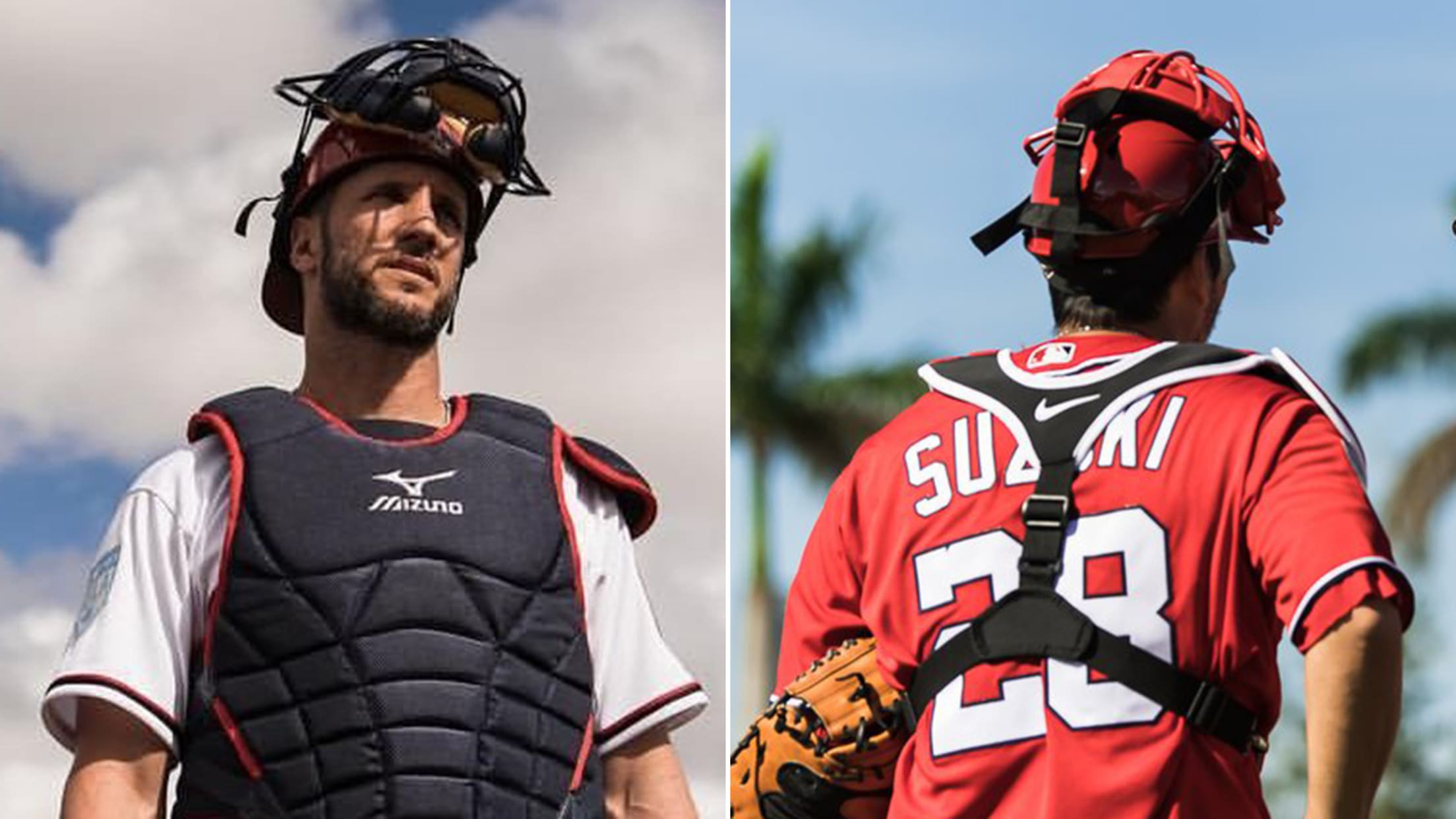 WEST PALM BEACH, Fla. -- How exactly the Nationals plan to split playing time at catcher between Yan Gomes and Kurt Suzuki will be determined over the course of the season by manager Dave Martinez, but both players have arrived to camp fully buying into the idea of sharing the
Hellickson has 'upper hand' to be 5th starter
WEST PALM BEACH, Fla. -- Since the end of last season, Jeremy Hellickson hoped he would have a chance to return to the Nationals. He finally felt comfortable with his teammates, developed a rapport with the coaching and training staff and enjoyed being a part of a team with postseason
Barrett's bullpen session another step to D.C.
Injuries have plagued reliever's career, but Spring Training affords Major League opportunity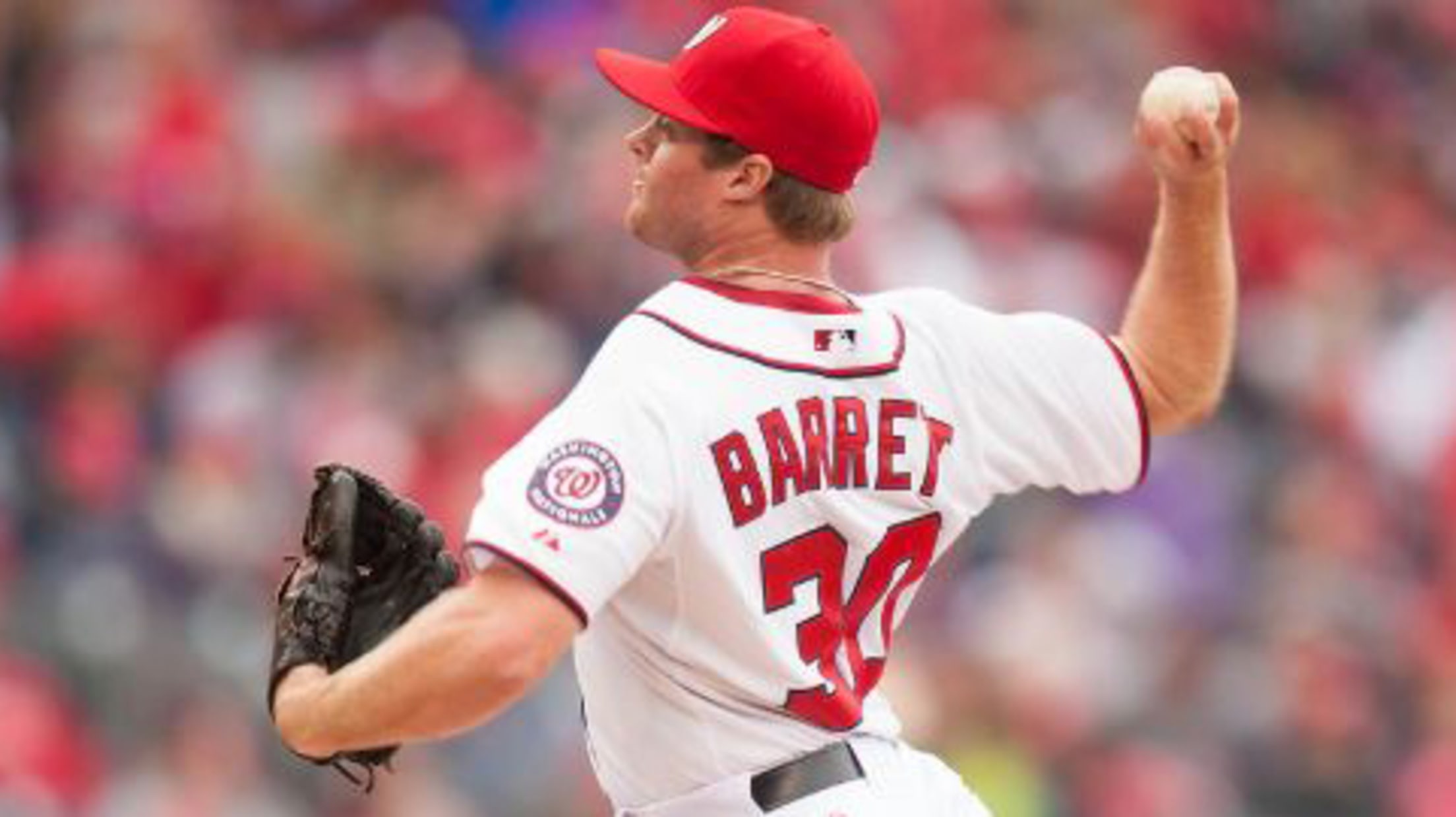 WEST PALM BEACH, Fla. -- It's been more than three seasons since Aaron Barrett stepped on the mound for the Washington Nationals, robbed of so much of a once-promising career by a litany of injuries: Tommy John surgery in September 2015, another surgery later that year to remove bone spurs
Scherzer preparing to face 'stiffest' NL East
After falling short in NL Cy Young Award race, Nats ace starts spring with intensity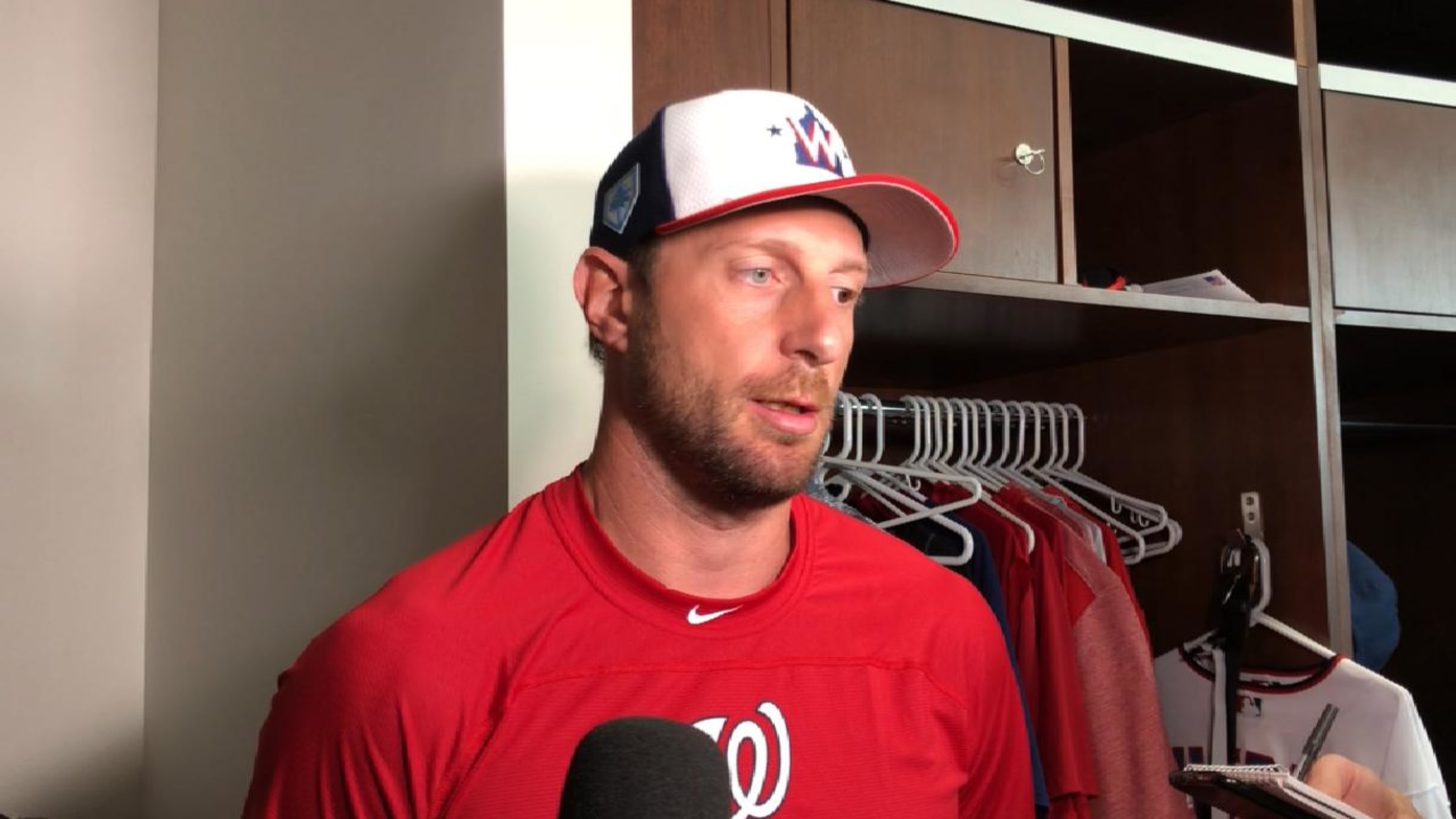 WEST PALM BEACH, Fla. -- It is becoming something of an annual spring tradition here in Nationals camp: The high-intensity first bullpen session of the spring for Max Scherzer.In truth, it's not the "first" bullpen, because Scherzer has been throwing since ... well, he never really stopped throwing. He played
Corbin settling in, not feeling extra pressure
New pitcher working hard to maintain routine with Nationals
WEST PALM BEACH, Fla. -- The six-year, $140 million contract Patrick Corbin signed with the Nationals in December is still the biggest free-agent deal signed this offseason.That number will likely be surpassed by one of the prominent free agents looming on the open market, but Corbin's deal will still stand
This superstar tops MLB's Top 100 Right Now
Annual MLB Network player ranking countdown concluded Thursday with unveiling of Nos. 1-20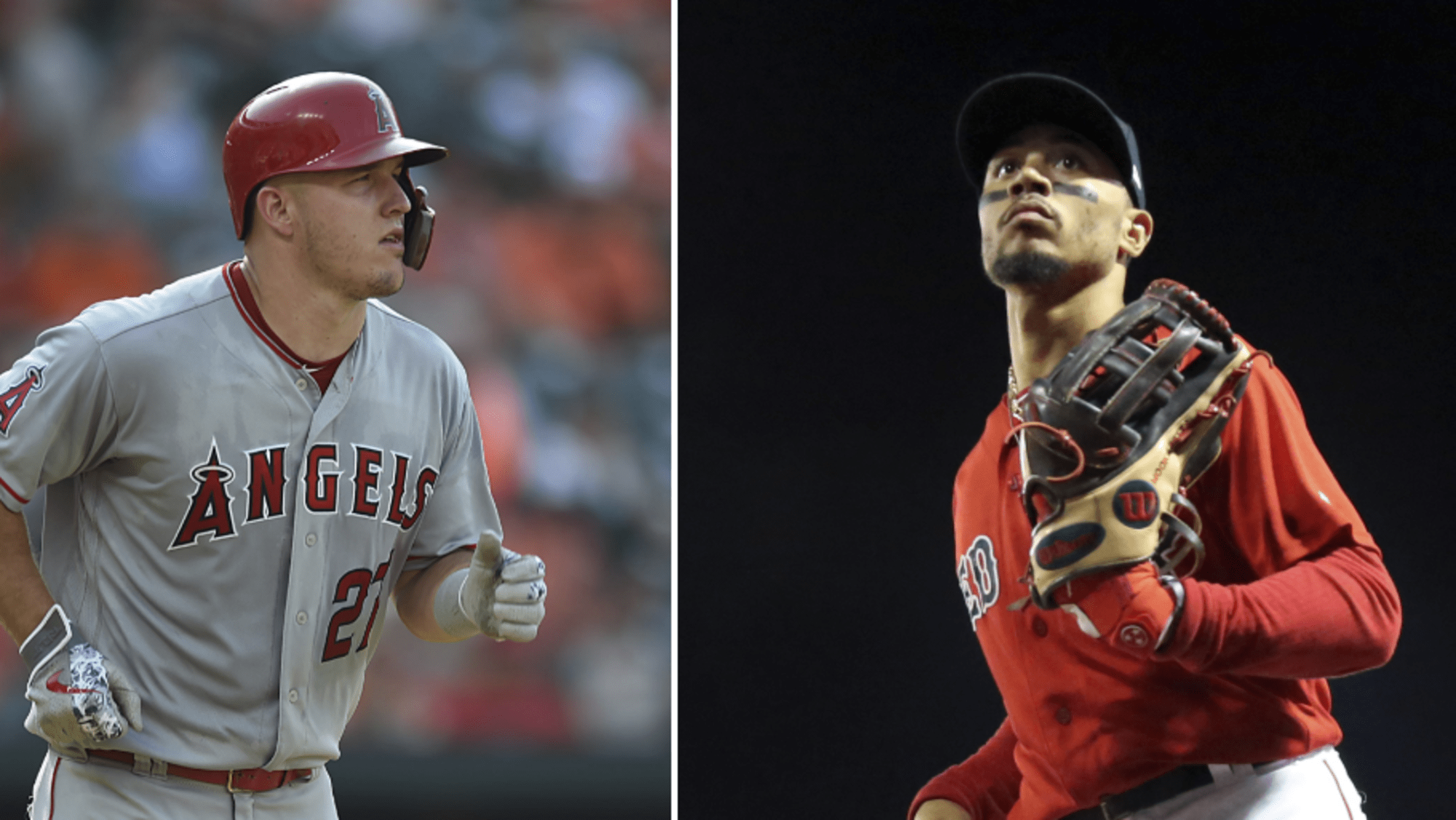 The 2019 MLB season feels so close now. Spring Training has begun. Players are taking the field. So it's time to rank the best of the best.MLB Network's annual countdown of the Top 100 players in MLB concluded Thursday night. The final 20 players were unveiled at 9 p.m. ET
Prospects who should vie for a roster spot in camp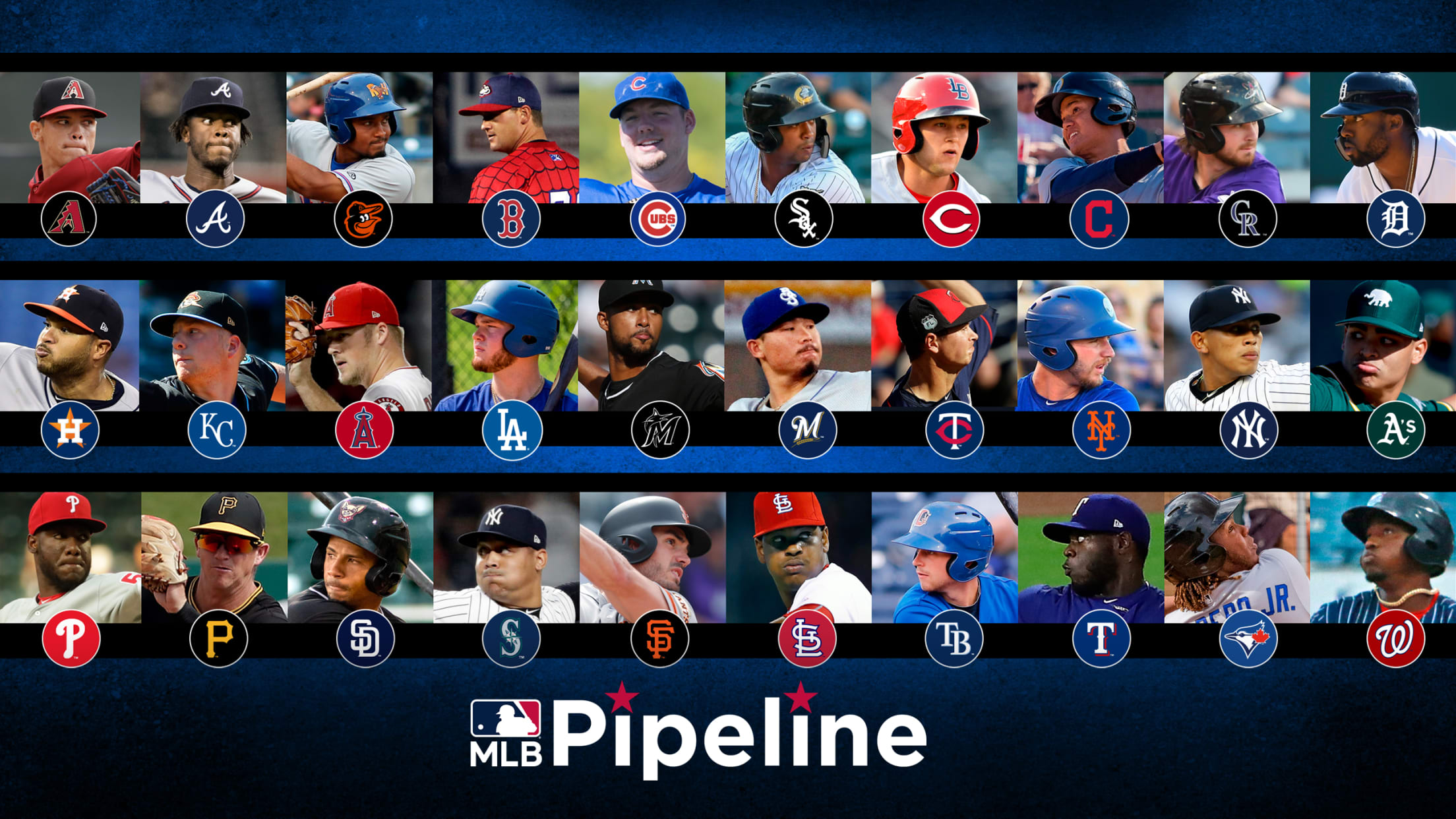 As Spring Training gets underway, MLB.com has taken a closer look at prospects getting the chance to show what they can do in the Grapefruit and Cactus Leagues. For example, there's been a story on 20 prospects likely to be impact rookies during the 2019 season.Our beat writers also singled
ST sights and sounds: Vlad Jr., Tebow, Bregman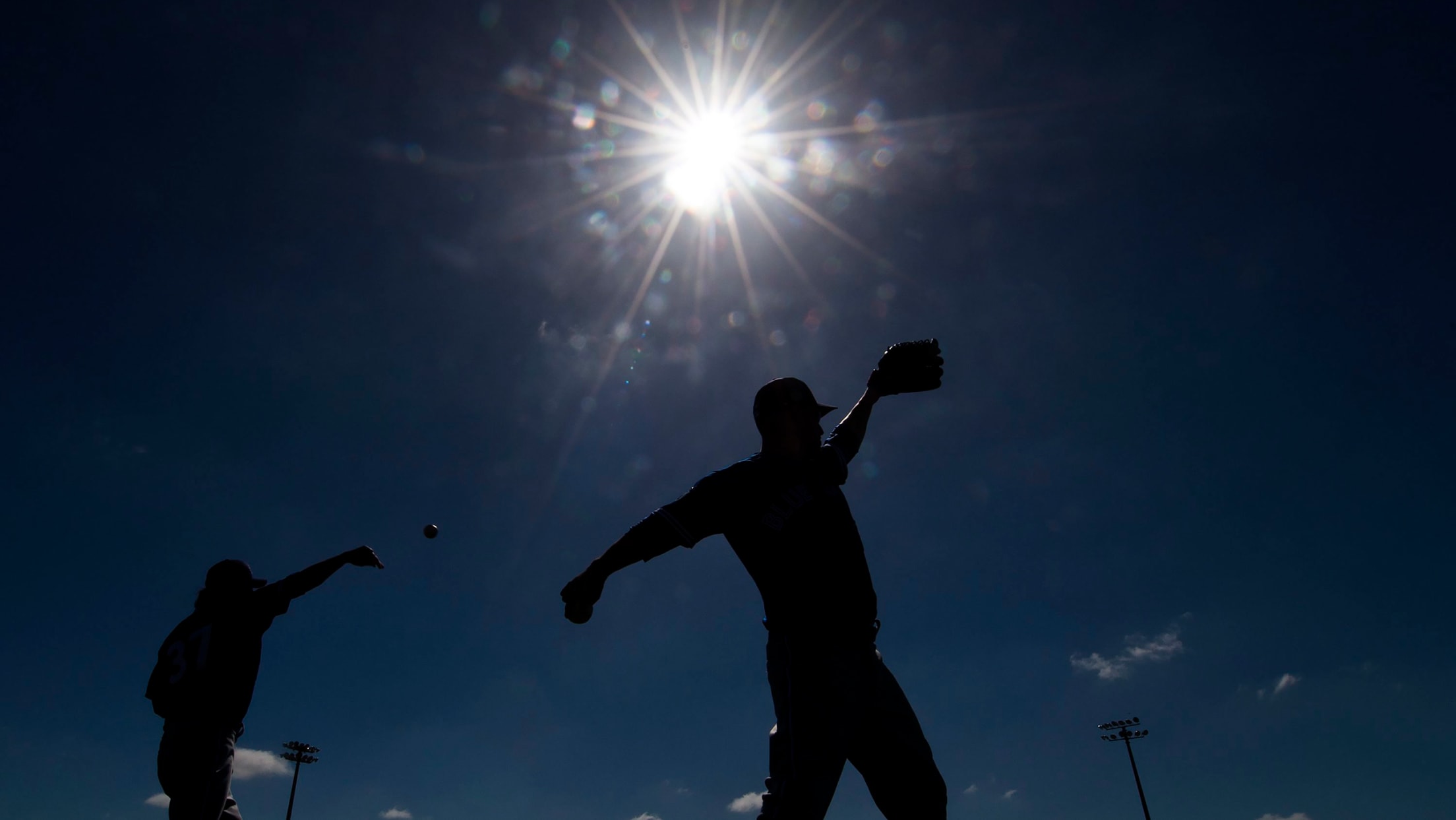 Spring Training is underway. Players are stepping back onto the baseball field as they get ready for the 2019 season.:: Spring Training coverage presented by Camping World ::MLB.com's beat reporters have you covered with the action from every team's training camp. Keep track of the latest highlights of Spring Training
Sean Doolittle can't celebrate Valentine's Day without a trip to Taco Bell
Sean Doolittle goes to Taco Bell on Valentine's Day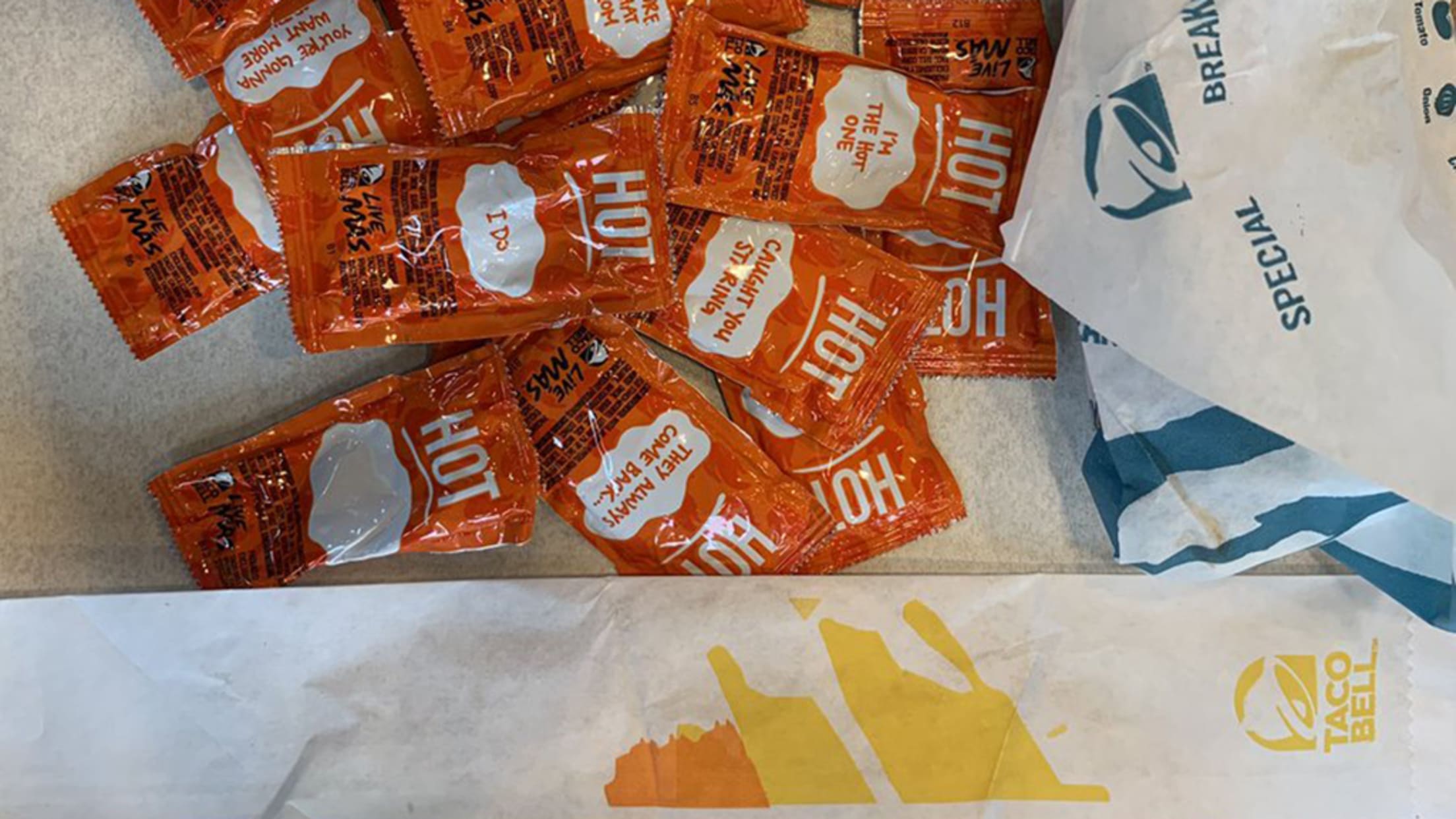 If you're the sort of person who celebrates Valentine's Day with the same person each year, it's likely that you have some traditions that you keep returning to. Maybe you take a bike ride with your loved one, or go to a favorite restaurant in the neighborhood.Of course, baseball players