Fedde strengthens case with strong outing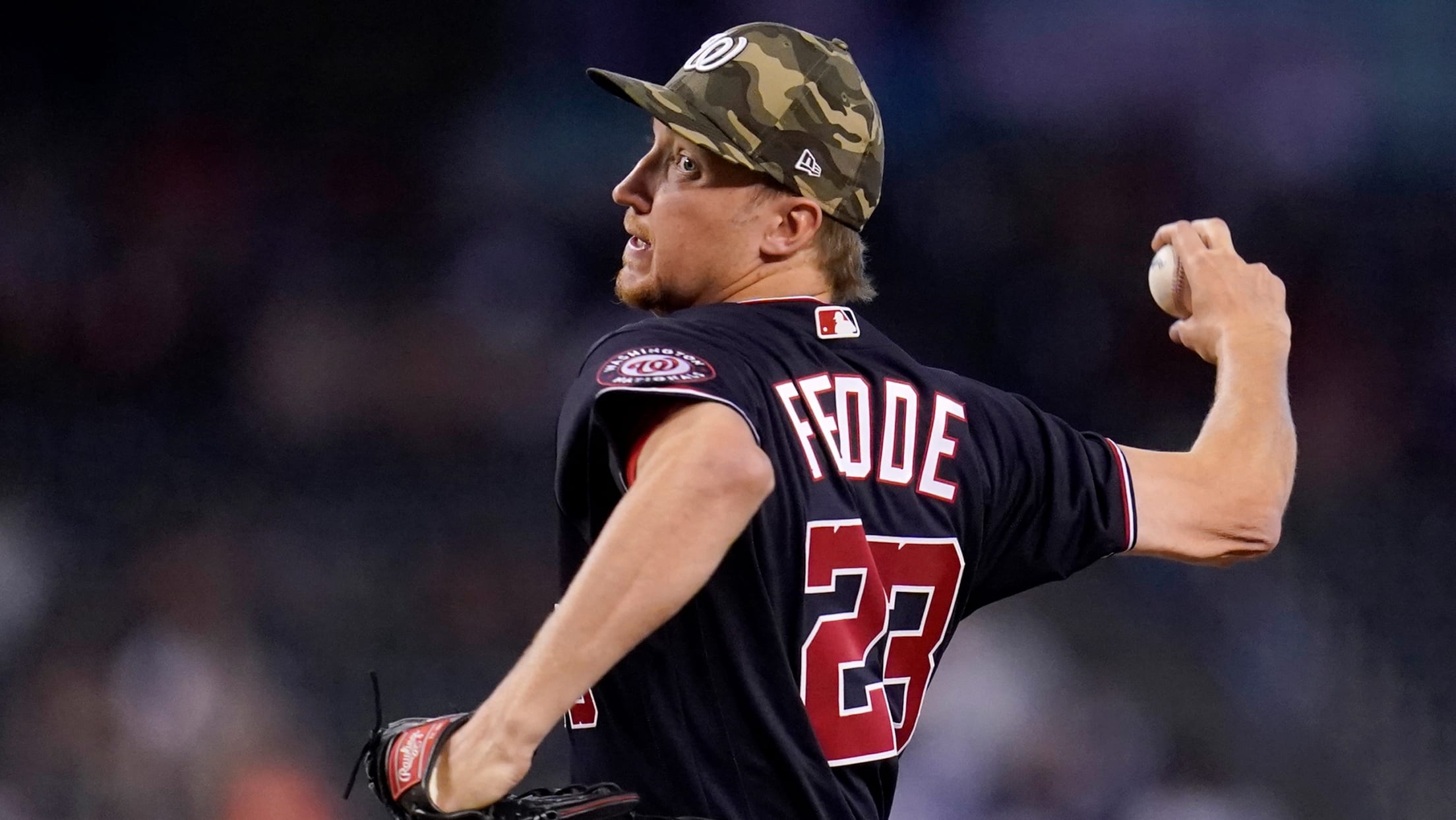 "Make my decision tough." That was manager Dave Martinez's advice to Erick Fedde before Sunday's 3-0 win over the D-backs as Stephen Strasburg progresses toward his return from the injured list. Fedde has stepped into the Nationals' shorthanded starting rotation, like he did last year. Sunday at Chase Field in
Cronin makes Prospect Team of the Week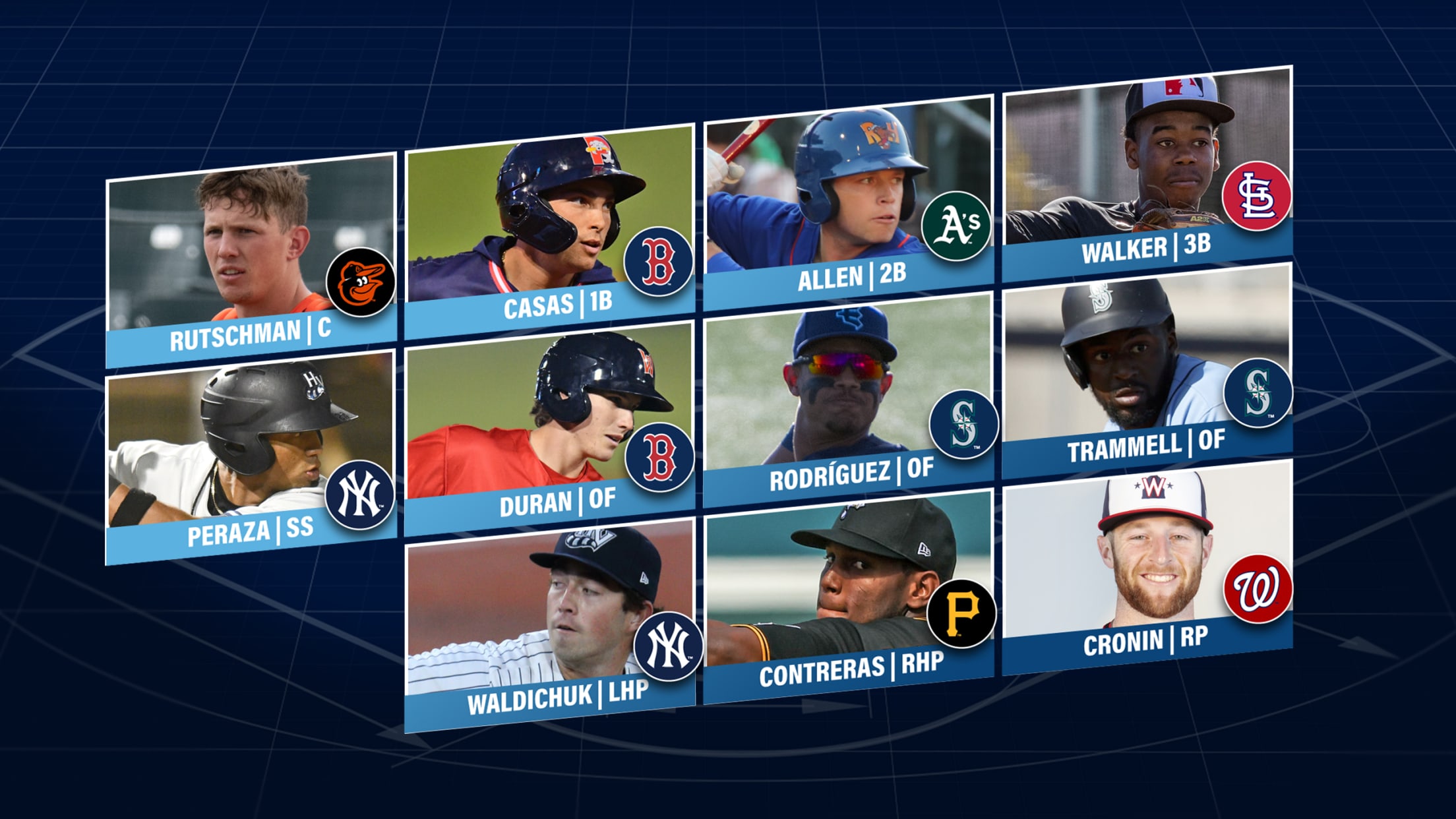 MLB Pipeline's Prospect Team of the Week honors the best performances from the previous seven days. Any Minor Leaguer currently on an organization Top 30 Prospects list in our Prospect Rankings is eligible. You may have heard that Jarred Kelenic, No. 4 on MLB Pipeline's Top 100 Prospects list, made
Stat of the Day: Yadiel's clutch home run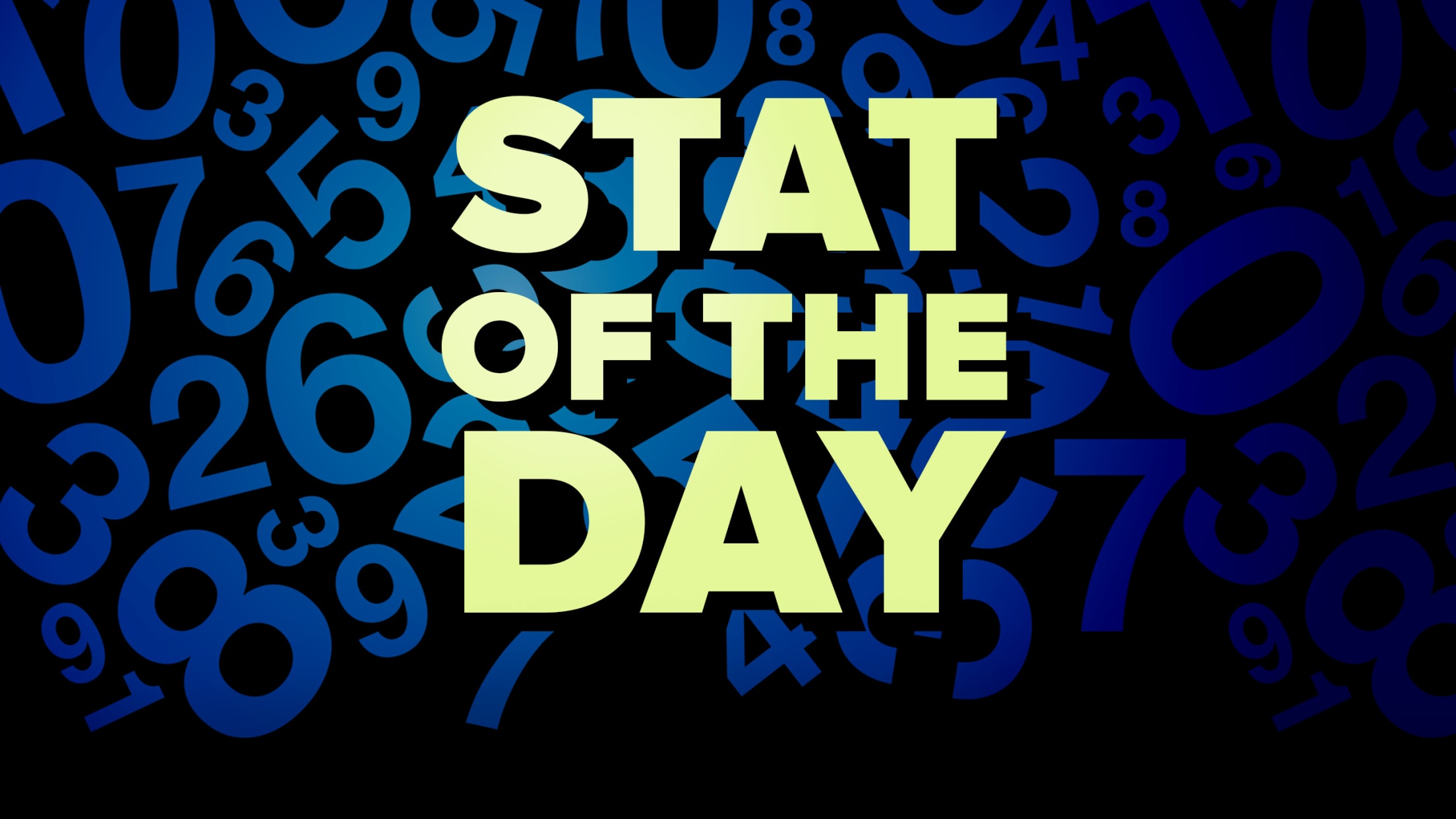 MLB.com is keeping track of a Stat of the Day for the Nationals this season, highlighting a unique, interesting or fun nugget from each game. • Nationals Stat of the Day, April 2021
Location issues spell trouble for Ross in loss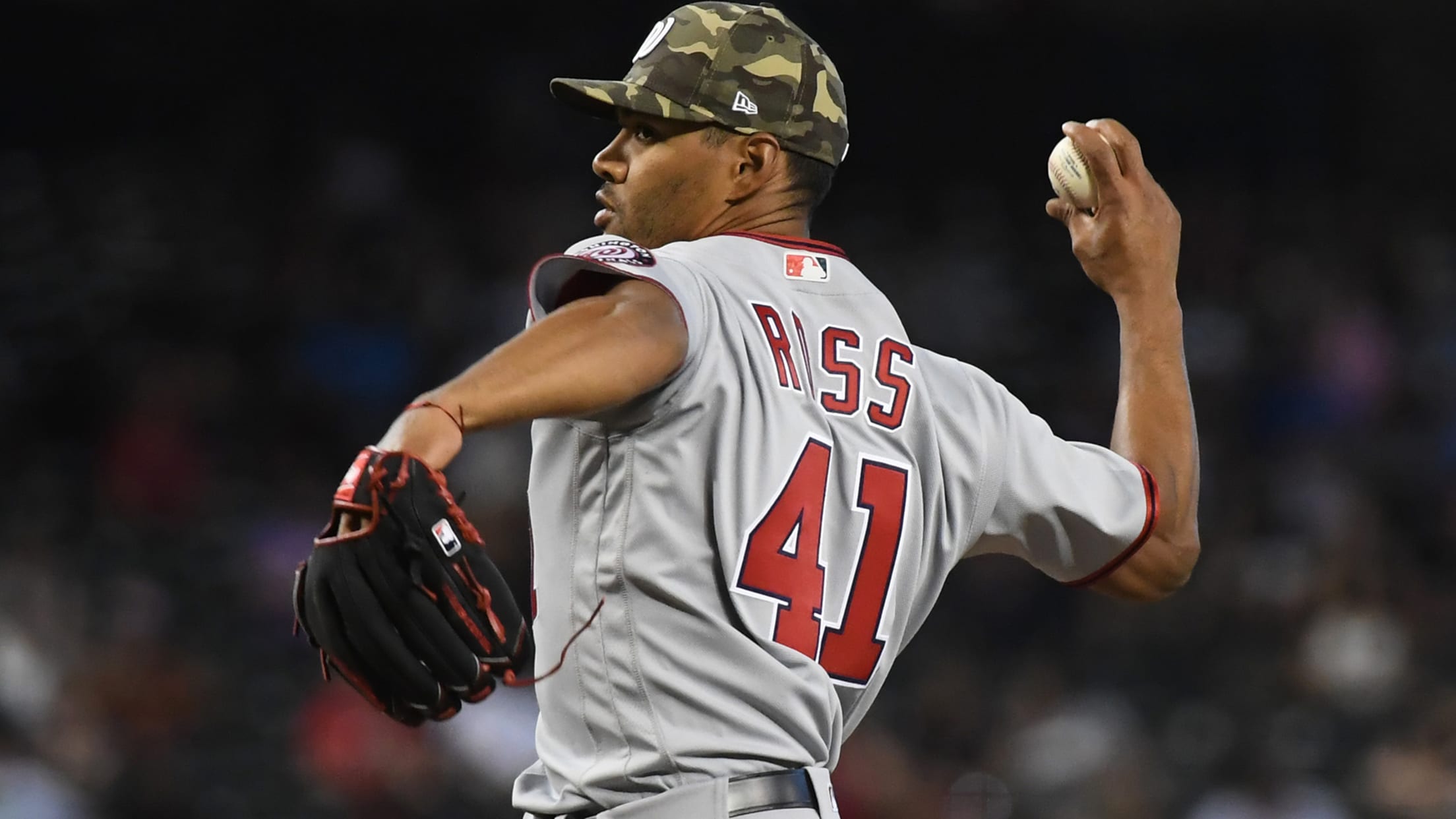 Joe Ross' seventh start of the season was eerily similar to his third, which is not what the Nationals had hoped for. His outing at Chase Field on Saturday yielded the same result, a Nationals loss, this time by an 11-4 score. "Location, location, location with Joe today was just
Lester, Cubs anticipating his Wrigley return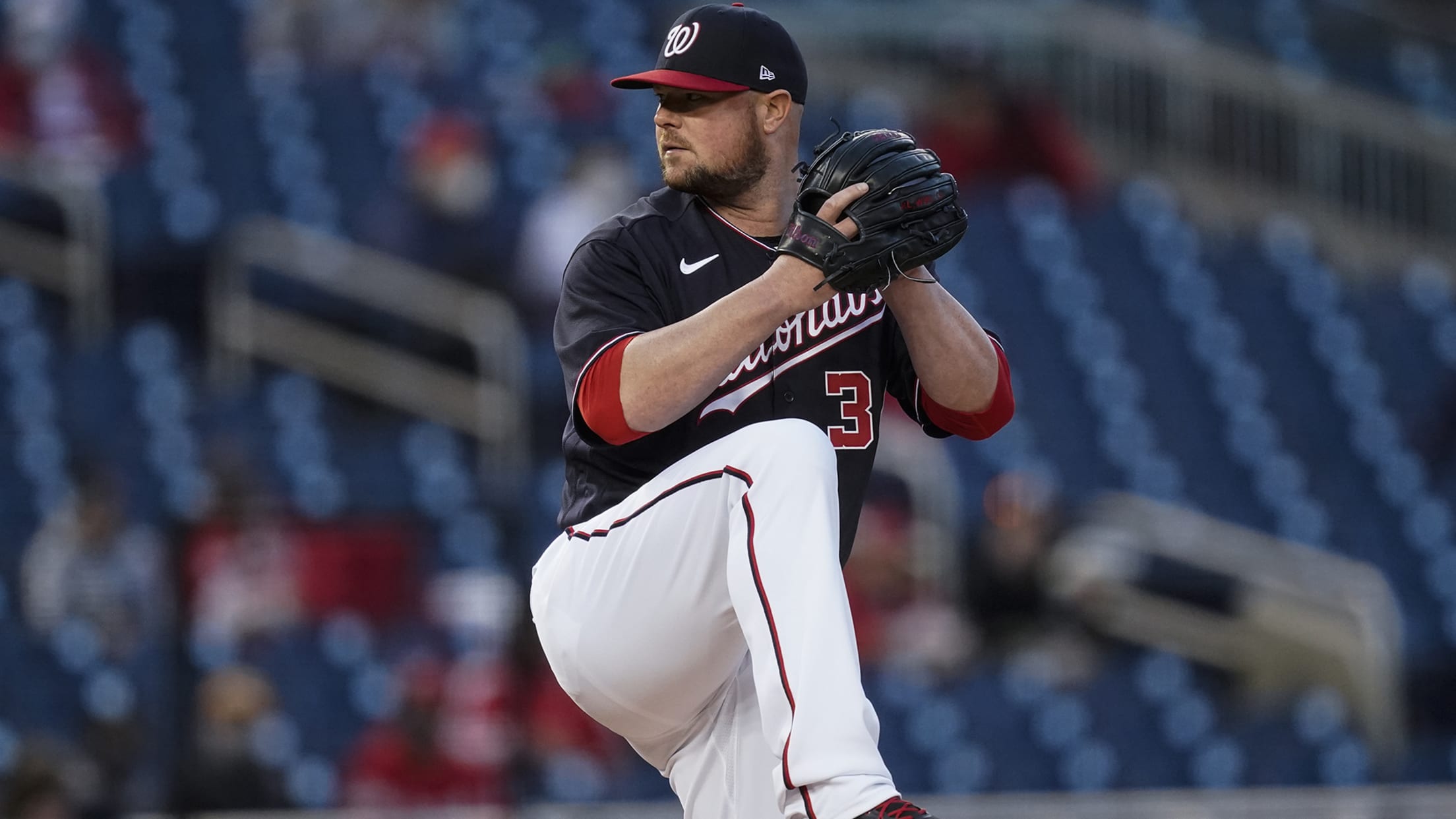 "The trash-talking has already started," said Jon Lester. "It started a while ago at Spring Taining when I saw Rizz [Anthony Rizzo]." Some called it the greatest free-agent signing in Cubs history, others broadened that to include the entire city of Chicago. In six years, Lester led his team to
Each team's most pleasant surprise ... so far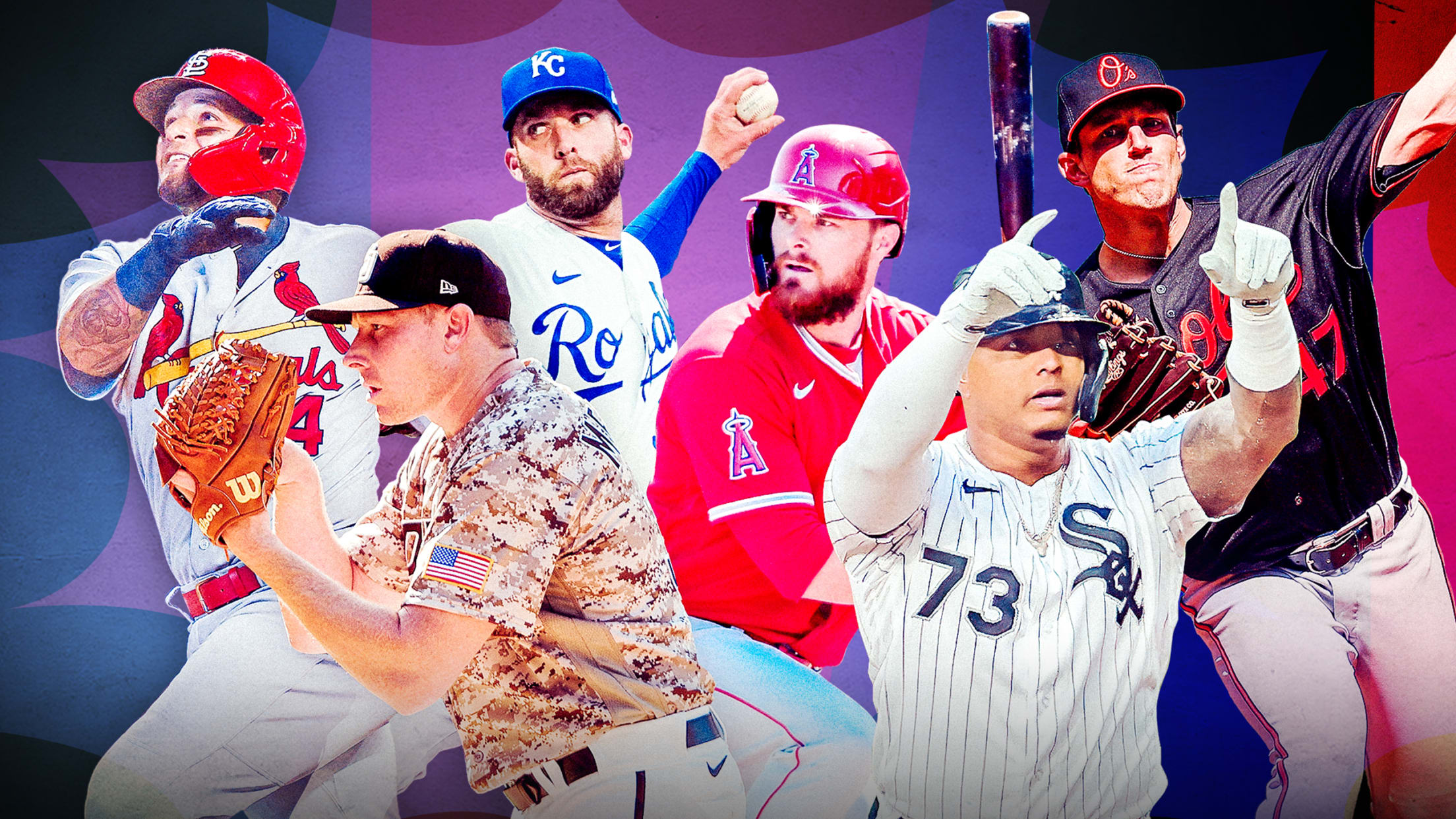 Each new baseball season brings with it plenty of unexpected outcomes and performances. Whether it's a highly touted rookie living up to some lofty expectations or a career journeyman suddenly breaking out with a new club or a team's expected weakness instead proving to be a strength, every team has
Nats' bats heat up for 17 runs, 22 hits in rout
Turner hits leadoff HR in 6-run 1st; Gomes collects career-high 5 hits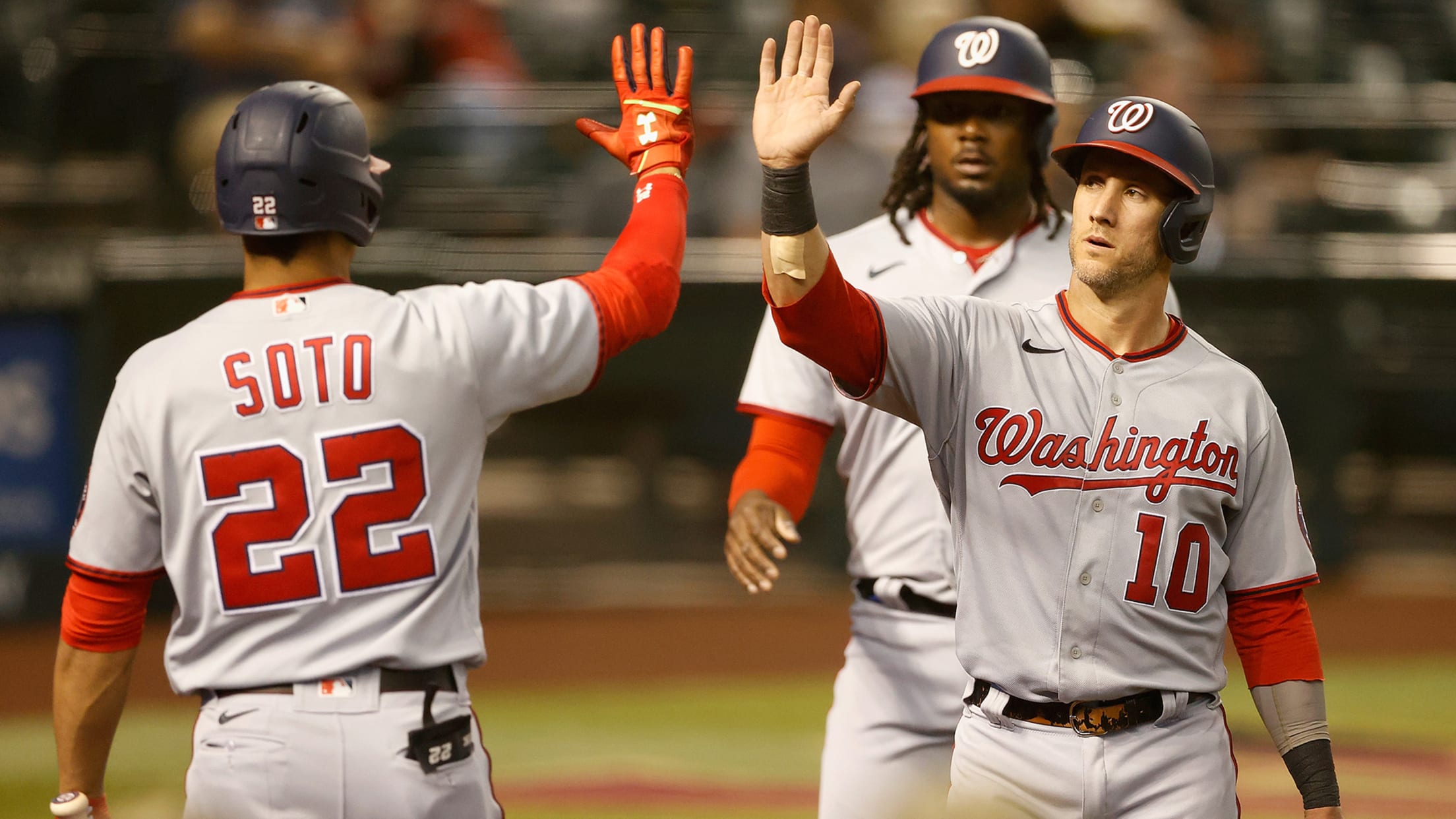 After the Nationals put four first-inning runs on the board in Thursday's win over the Phillies, manager Dave Martinez was optimistic. "It's only one game," Martinez said at the time. "But hopefully, we do it [again] tomorrow." The Nats carried that game plan with them on their cross-country flight to
Nationals' No. 15 prospect hits pair of HRs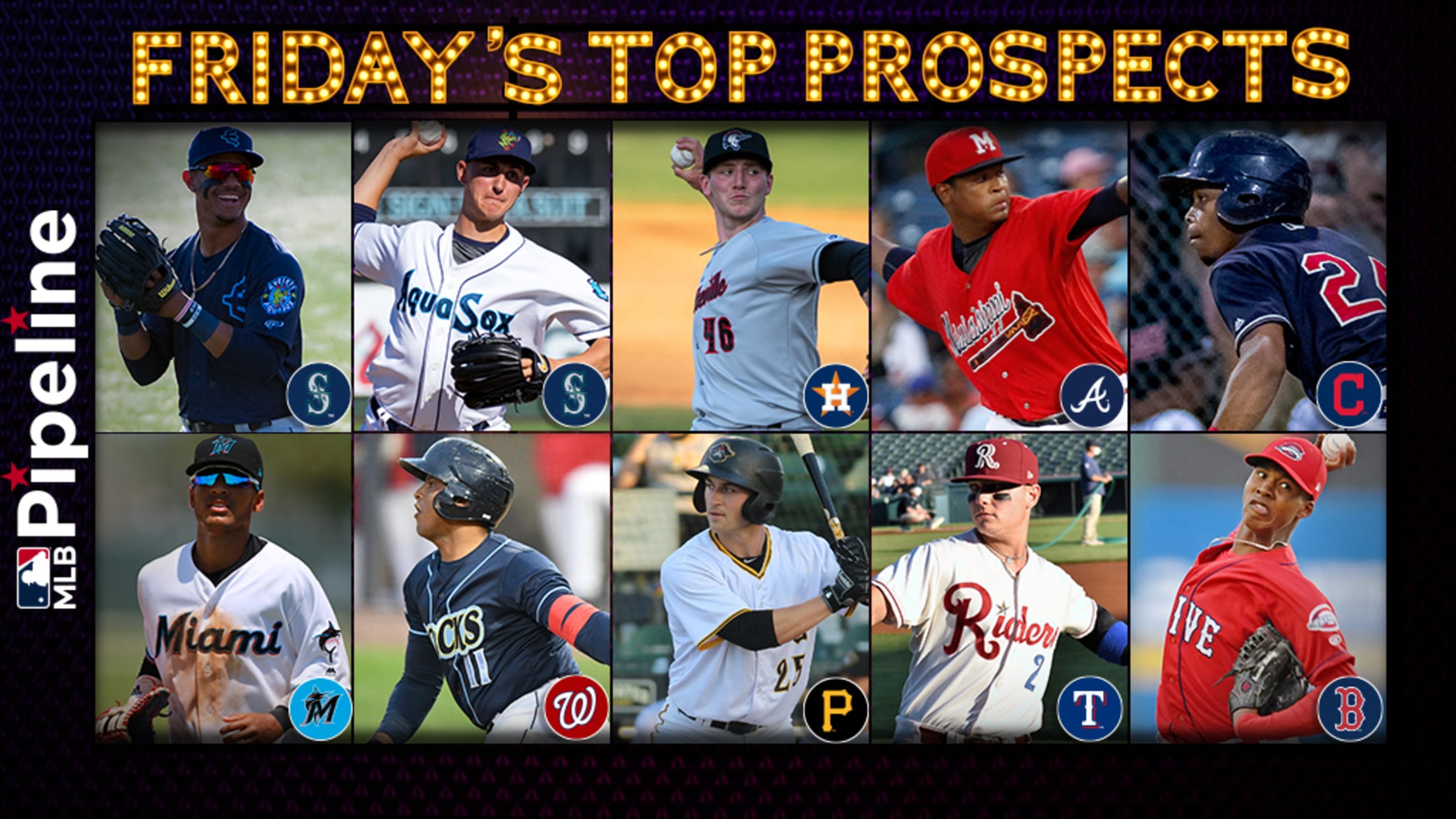 Here's a look at Friday's top Minor League performers from each team's Top 30 Prospects list:
These prospects could be future closers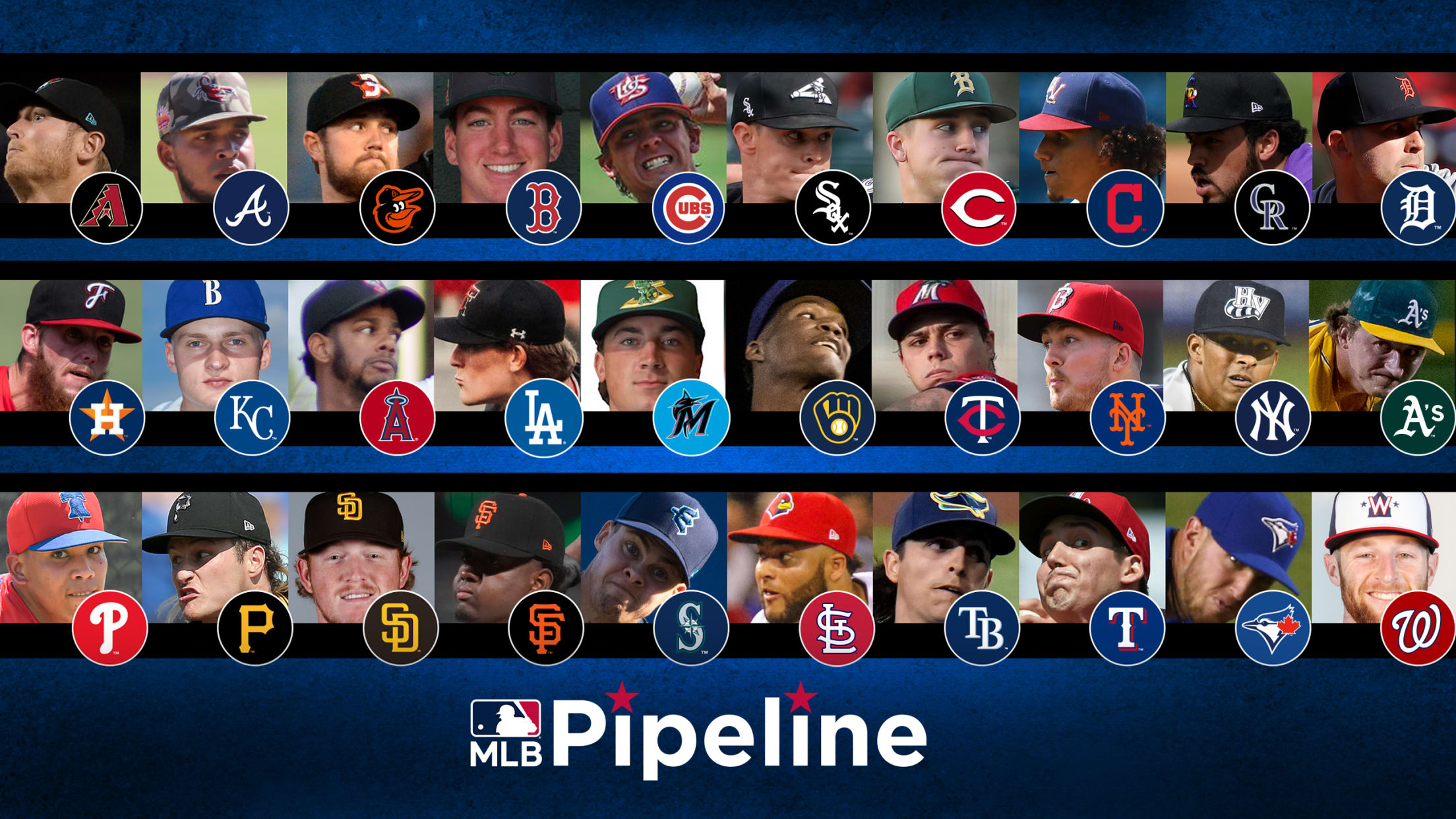 Playing Metallica, Dropkick Murphys or AC/DC over the stadium loudspeakers isn't enough. It takes a certain type of pitcher to close out a tight ballgame. What is required is one or two elite pitches and a mindset that won't wilt under pressure. The role of the closer has evolved over
Nats' No. 3 prospect fans 10 in 1st pro win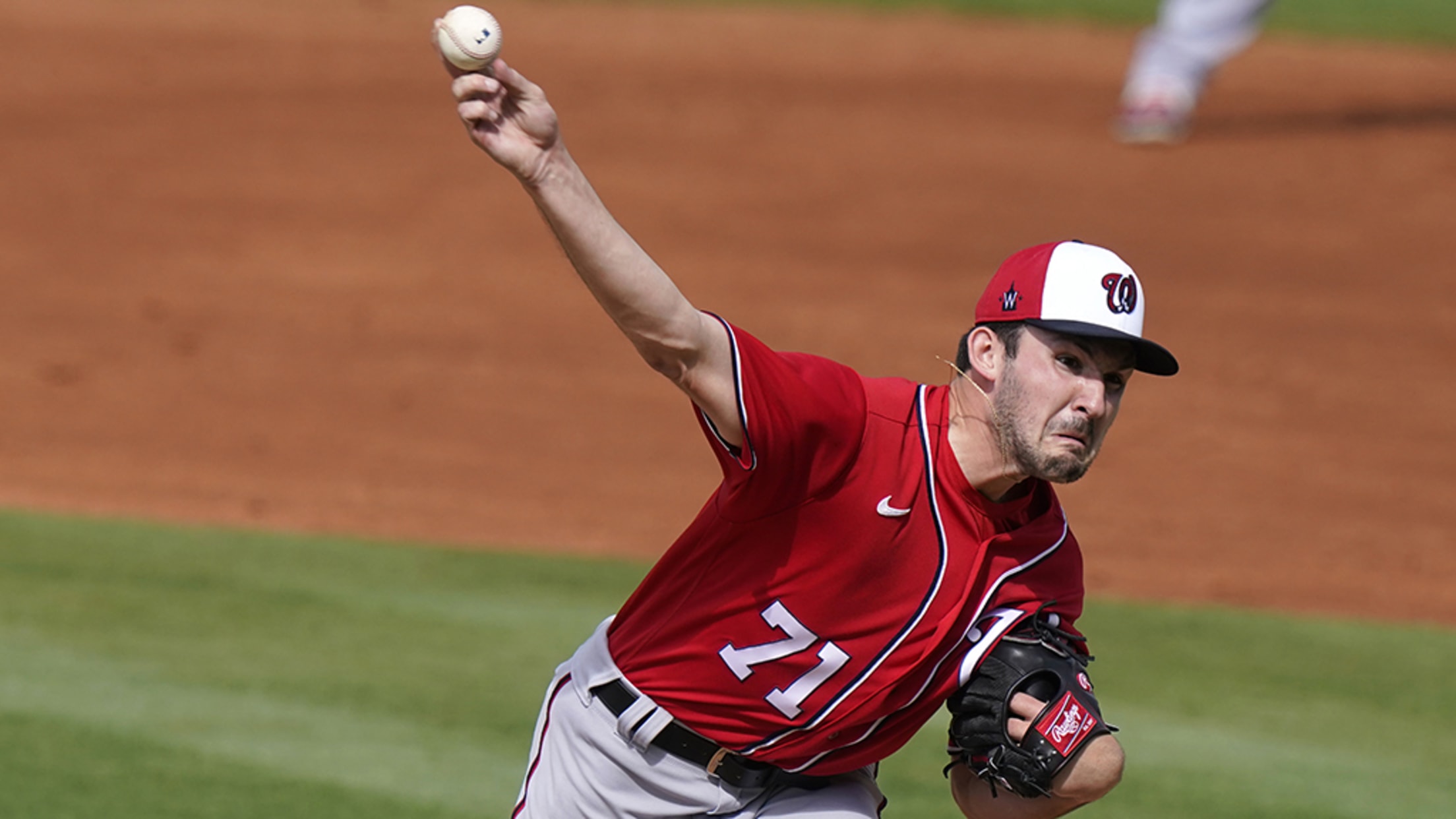 There wasn't much to look back on from Cole Henry's first Minor League start. The second one was a different story. Washington's No. 3 prospect struck out 10 and allowed one baserunner over six innings to lead High-A Wilmington past visiting Jersey Shore, 5-0, on Thursday night. Henry faced one
'Just what we needed': Nats homer early in W
WASHINGTON -- Score early and get the offense going. It's a plan of attack that's been emphasized to the Nationals throughout the season, but executing it has proved challenging. On Thursday, they followed through to set the tone for a 5-1 series finale win over the Phillies at Nationals Park.
Nats 'on the bad side of it': 'This will turn'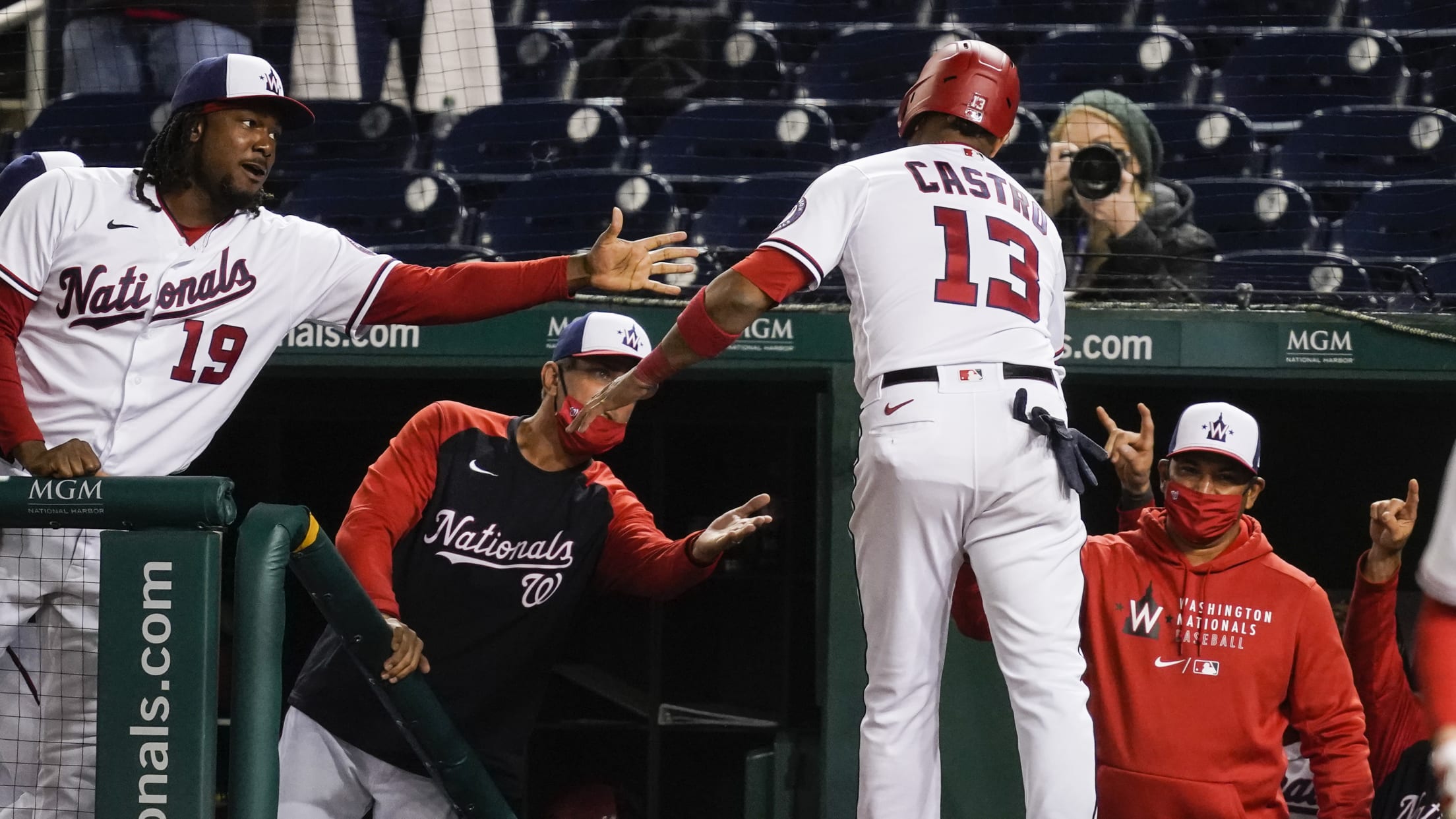 WASHINGTON -- There was a message that needed to be delivered, manager Dave Martinez felt. The Nationals had just blown a one-run lead in the ninth and fallen to the Phillies, 5-2, in ten innings on Wednesday at Nationals Park. It was their seventh loss in 10 games, and the
Harris vital in 'huge spot'; health will be key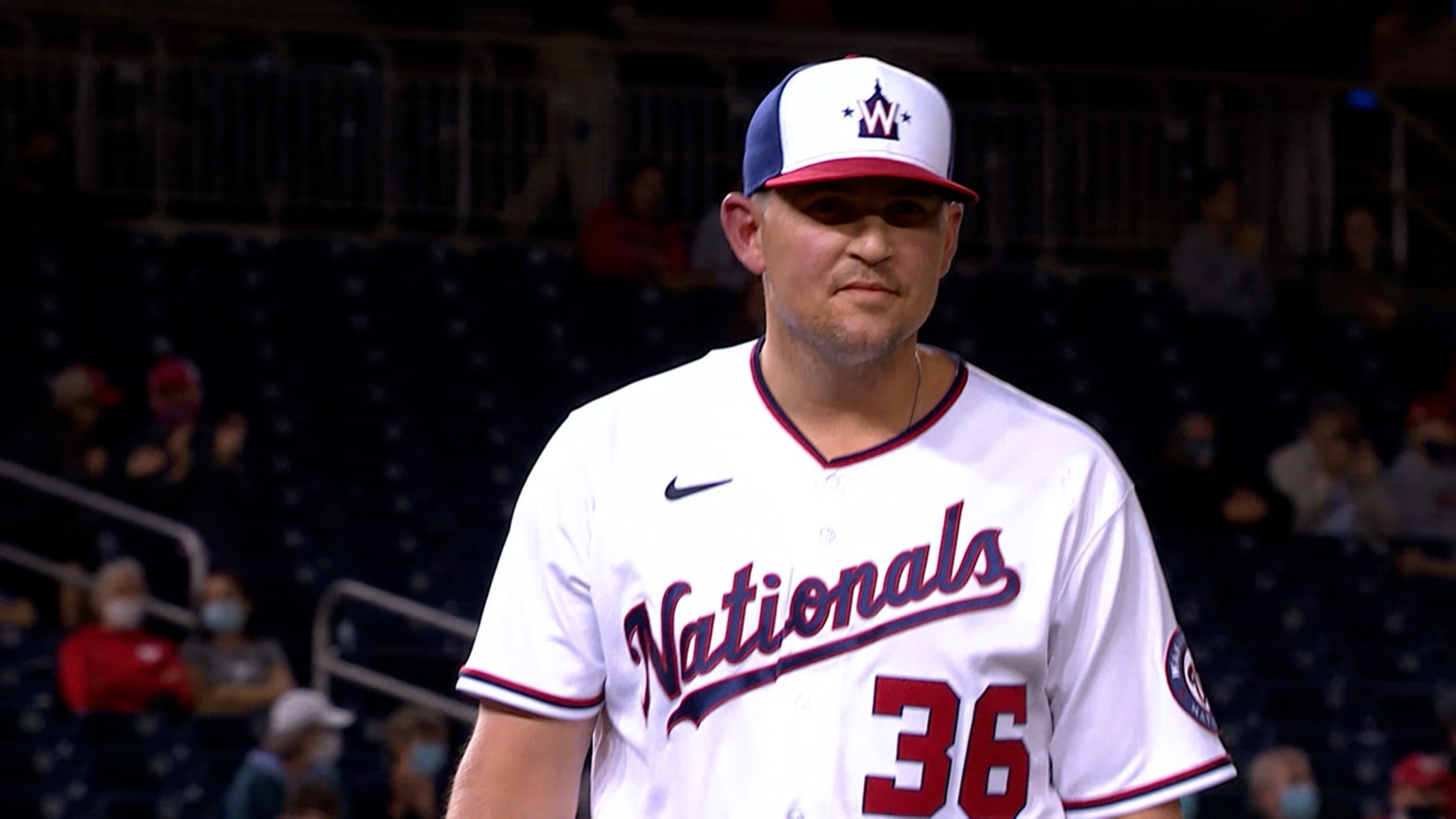 WASHINGTON -- Reliever Will Harris entered the series opener against the Phillies having faced 1,687 batters over his 10-year career. No. 1,689 would become a memorable one. Harris inherited a bases-loaded, one-out jam in the sixth inning of the Nationals' 6-2 loss on Tuesday. After he struck out Andrew McCutchen
Classic Nationals card: Robinson in '03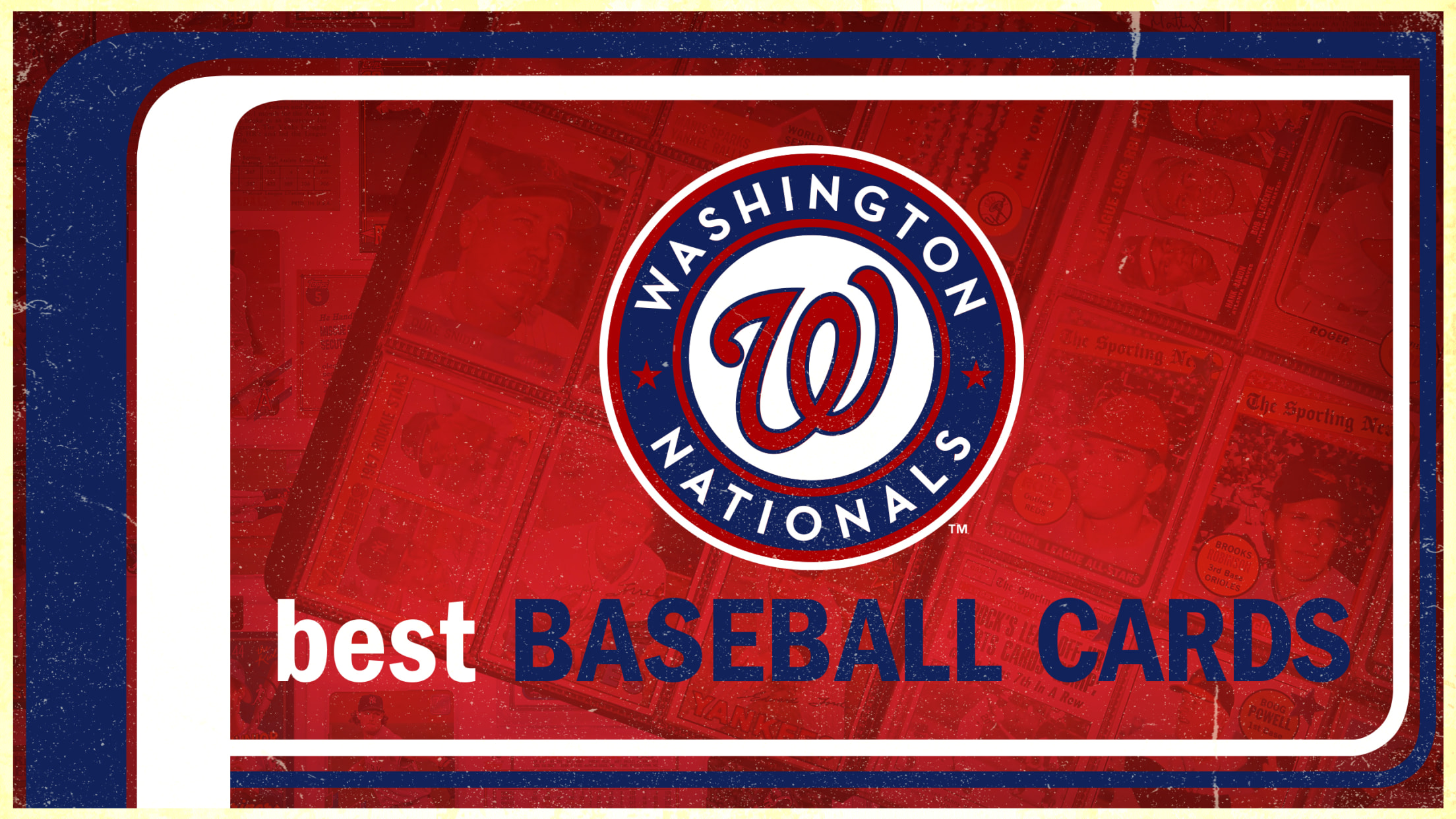 As part of the celebration of the 70th anniversary of Topps baseball cards, we've asked fans (as well as our staff) to submit their all-time favorite baseball cards, and we've broken them down by team. We'll be revealing submissions regularly throughout the season, ranging from the famous to the weird,
'Can only go up from here' for slumping Bell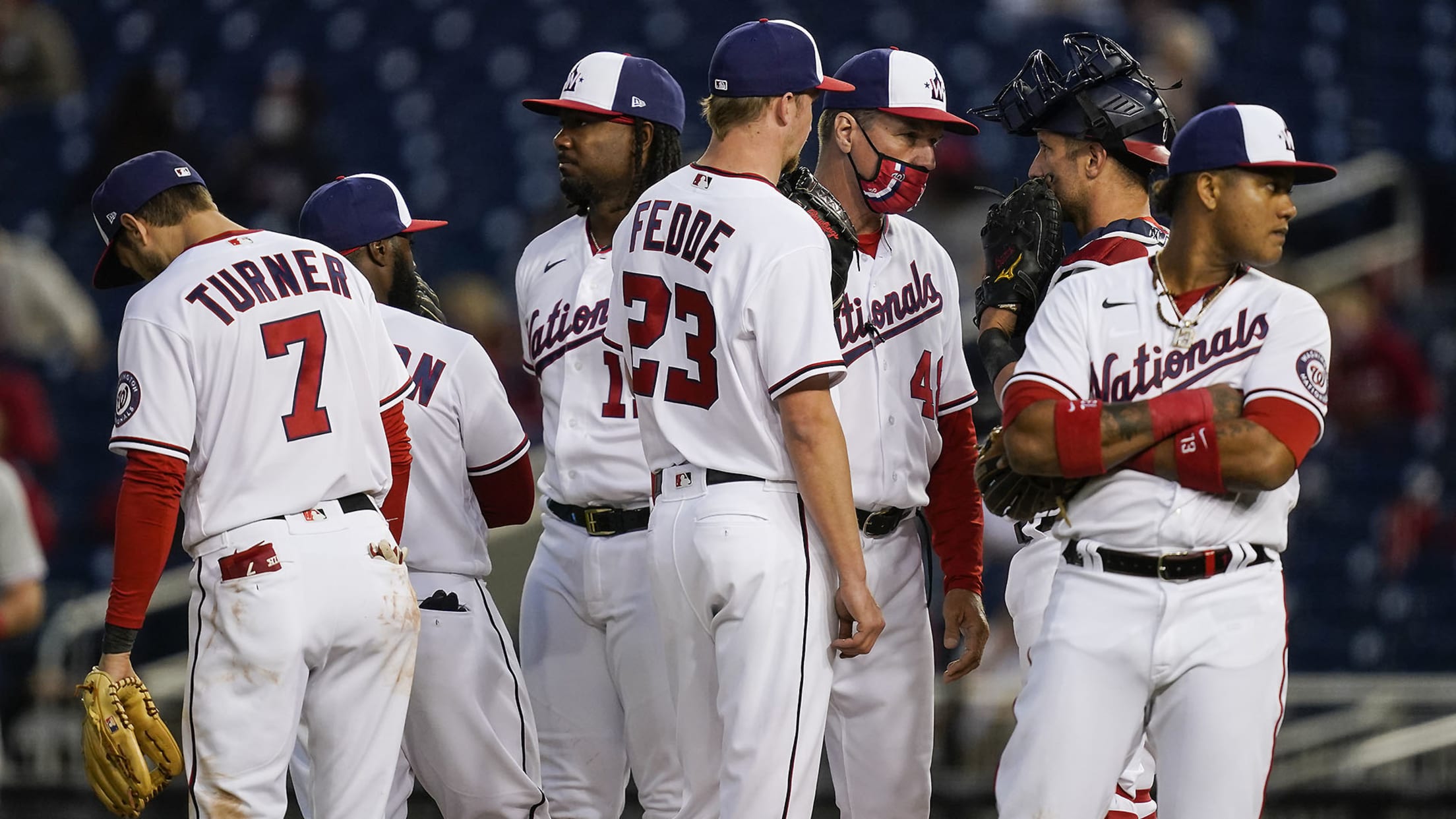 The stage was set for a comeback on Tuesday night at Nationals Park. A two-out, pinch-hit double by Ryan Zimmerman in the seventh inning. A 14-pitch battle between Trea Turner and José Alvarado culminating in ball four thrown to the backstop. Another walk to Juan Soto on four pitches to
Notes: Stras sharp in sim game; Suero close
The Nationals were encouraged after starter Stephen Strasburg exceeded his original workload in a simulated game on Tuesday at Nationals Park. The right-hander, who has been on the injured list because of right shoulder inflammation since April 18 (retroactive to April 15), was slated to throw three innings. Instead, he
Ex-Nationals All-Star Zimmermann retires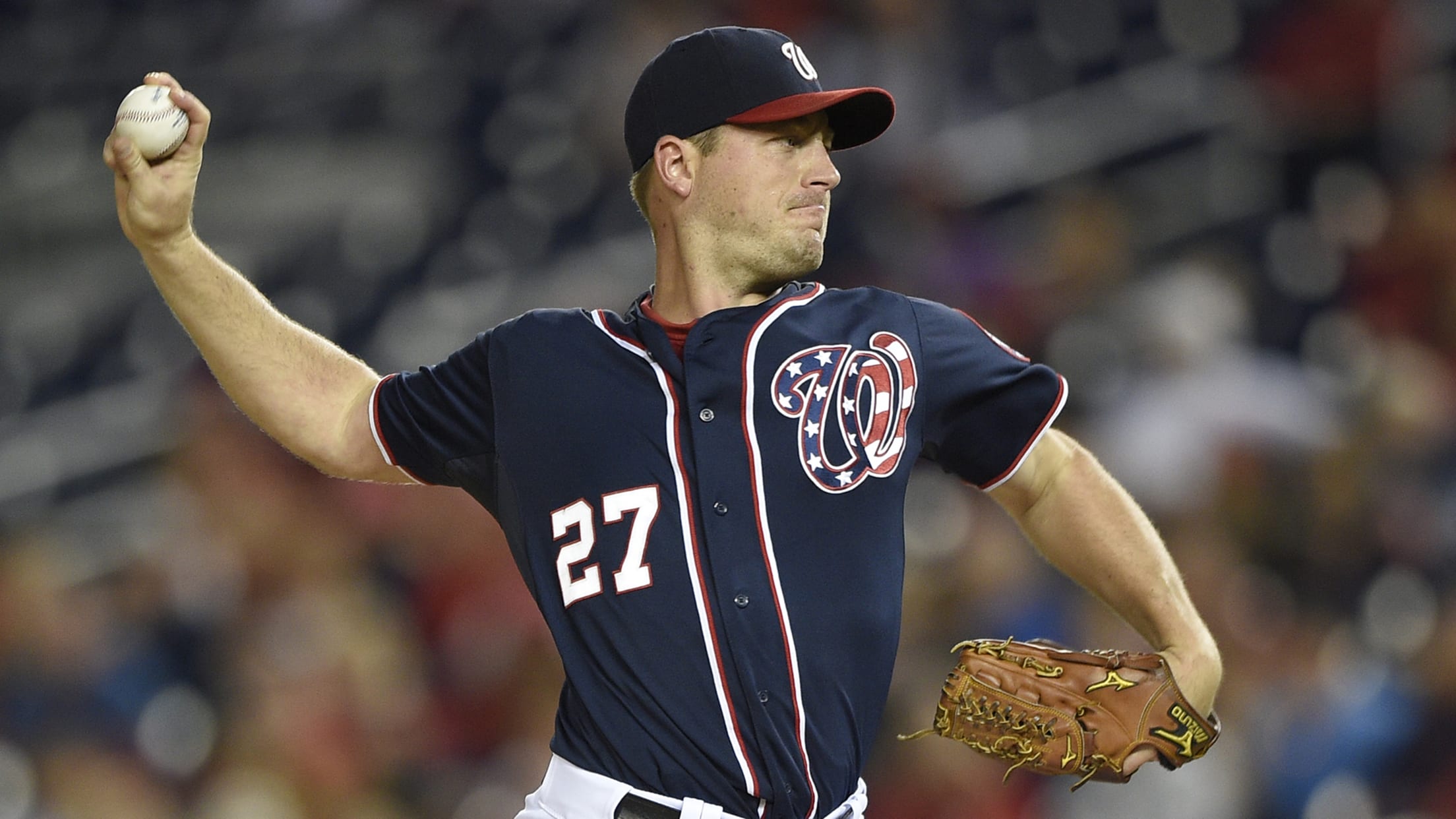 Jordan Zimmermann, who pitched for the Nationals in seven of his 13 years in the big leagues and threw the club's first no-hitter, announced his retirement on Tuesday. Zimmermann, 34, made the announcement on Tuesday after appearing in two games for the Brewers this season. "I have had the joy