Team Store on Social Media
Follow the Team Store on Twitter and Instagram for all of the latest updates and new releases!
Main Team Store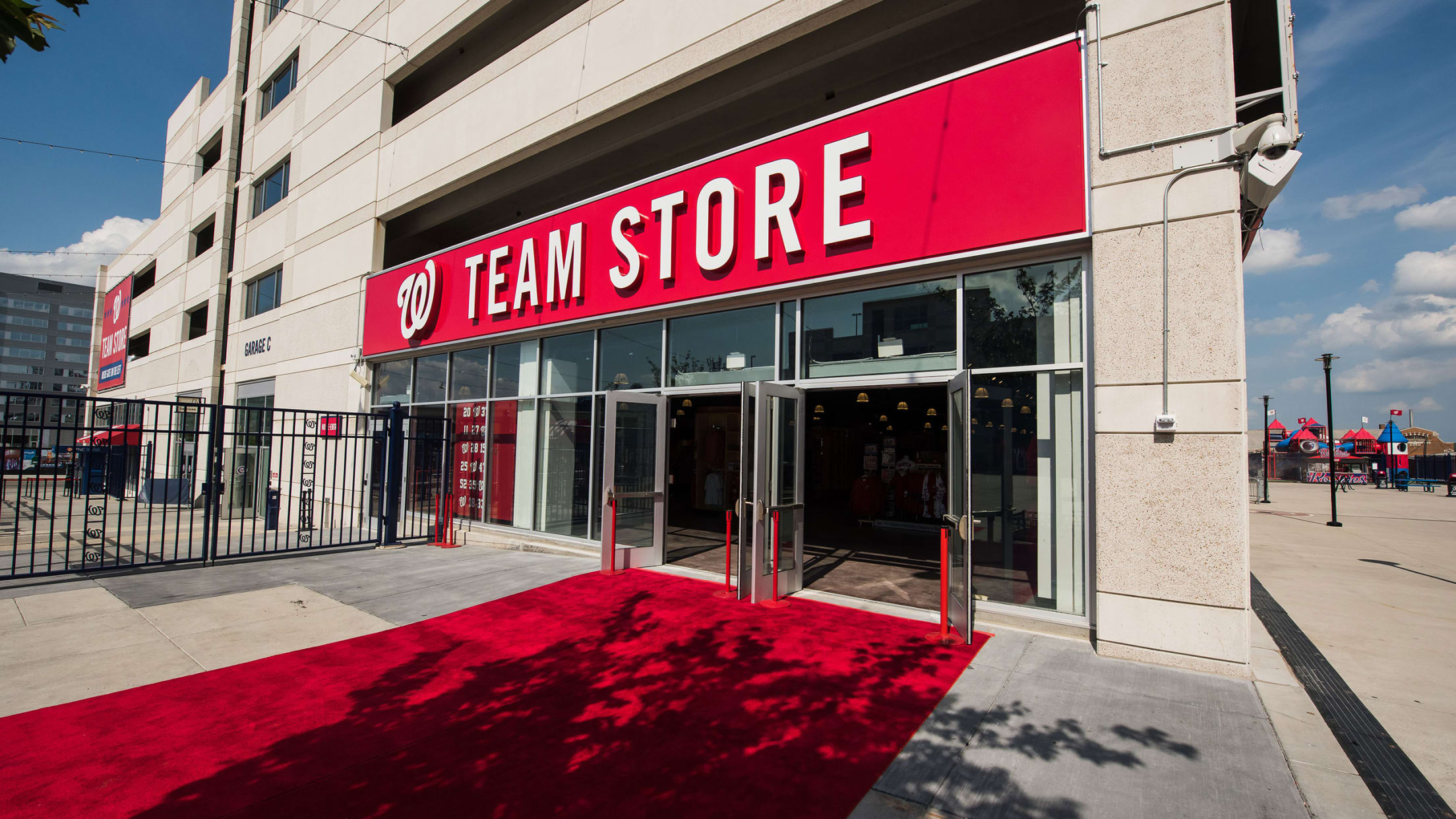 Located outside of Center Field Plaza on N Street SE and accessible throughout the year.
Team Store Phone Number: 202.640.7777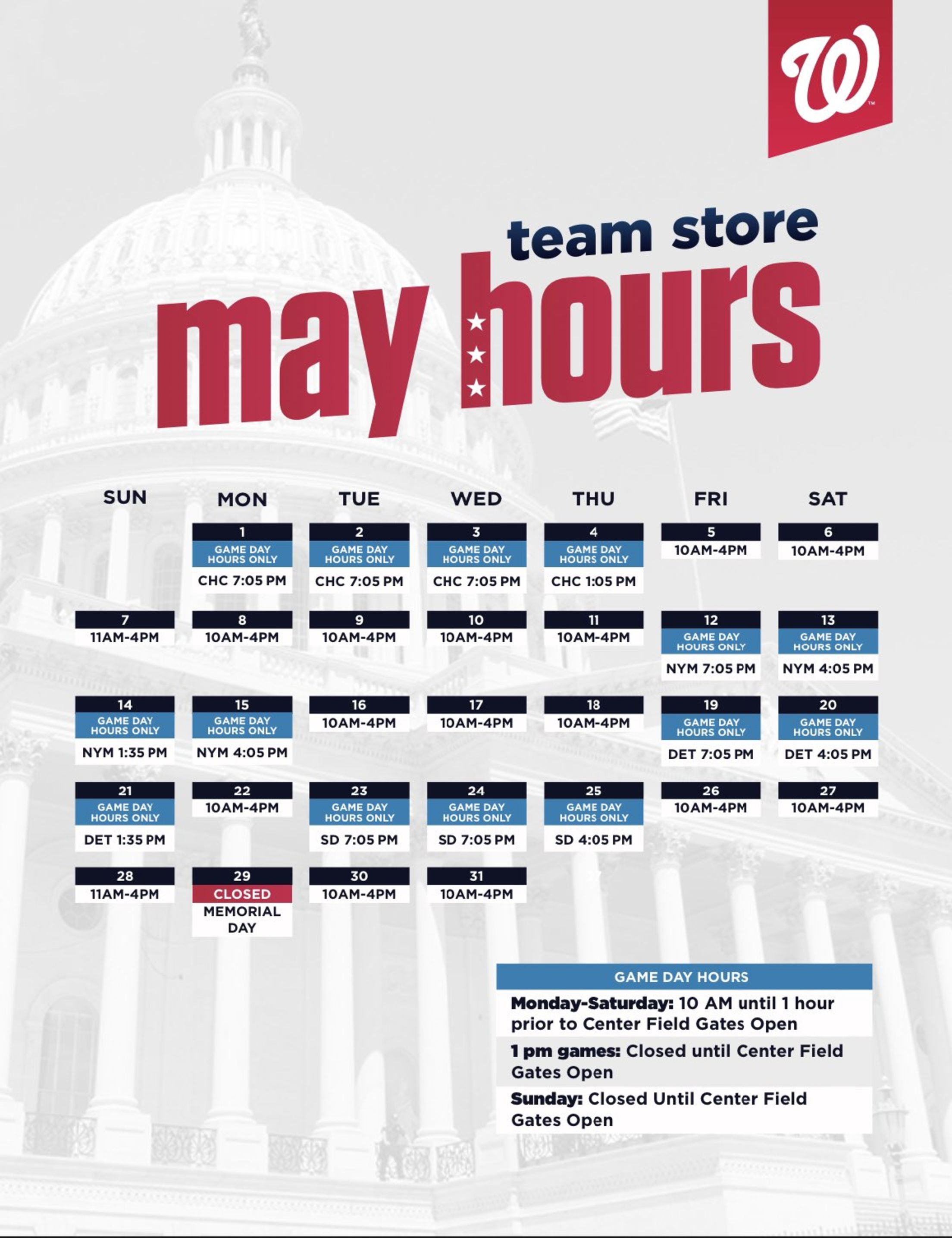 Nationals Team Store Locations
Main Team Store – Center Field Plaza (Main Gate)
Home Plate Team Store – Behind Home Plate
Nationals Suite Level Store – Located outside of Home Plate elevator by Suite 52 (Suite Ticket Holders Only)
Terra Club Team Store – Located on Field Level (Terra Club Ticket Holders Only)
Customization Station - Center Field Plaza outside of Main Team Store
New Era Walk-Up Kiosk @ Section 107
47 Brand Kiosk @ Section 113
Authentics Store @ Section 114
The Collection @ Section 132
Section 140 Team Store
Section 234 Team Store
Section 304 Team Store
**Note: Store openings subject to change based on game time, attendance, weather, etc.
Merchandise Questions or Request to Purchase
Submit your request below and a Nationals Retail staff associate will reach out to you!
Nationals Online Shop
Shop online for Nationals gear and more at the nationals.com/shop. Nationals Team Store discounts do not apply online.