Groups of 13 or more guests are eligible for discounted group pricing and benefits! Place your initial payment now to guarantee your preferred game with the best seats and pricing.
Choose Your Seats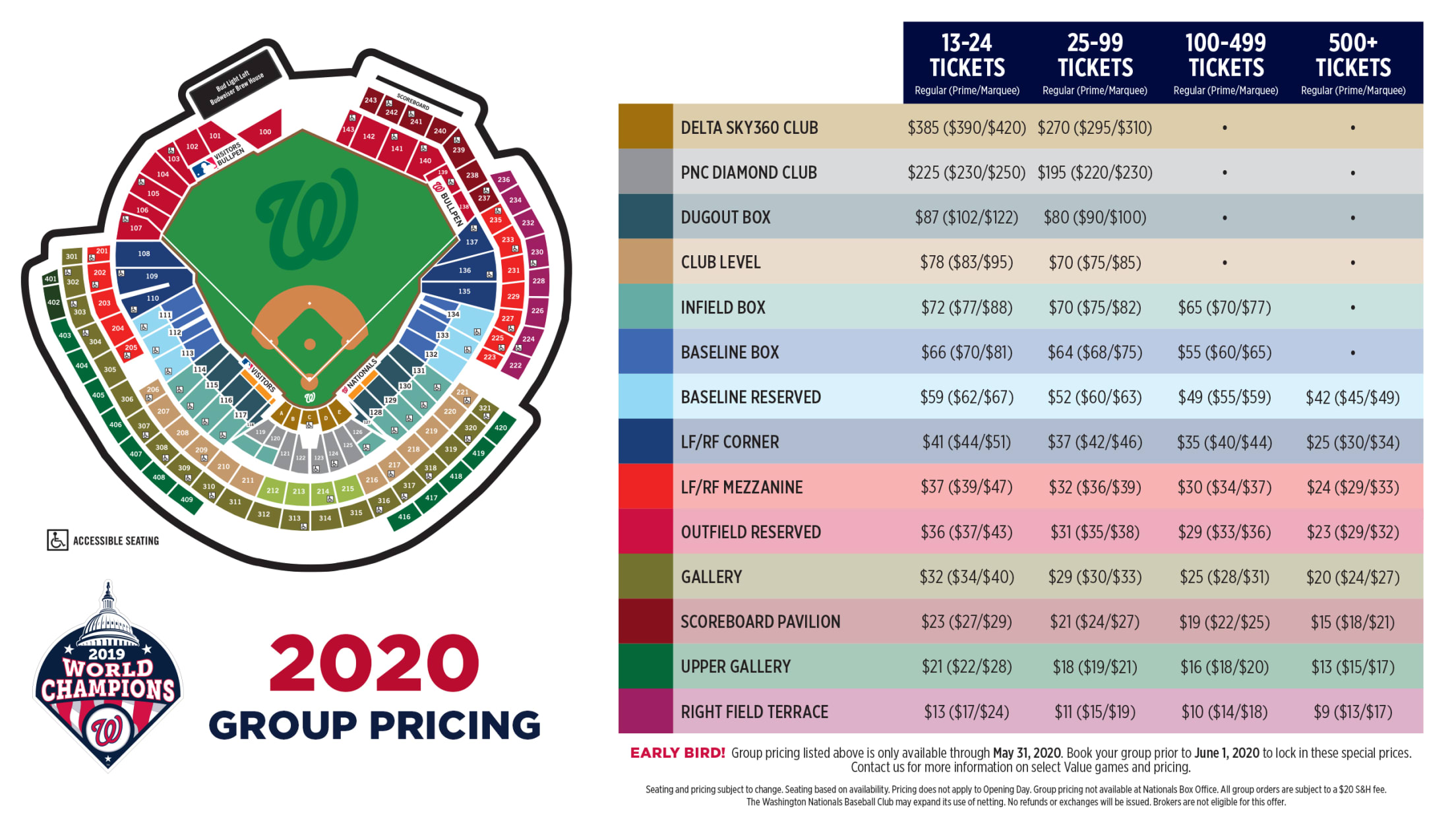 Ticket Brokers are not eligible for this offer.
The Washington Nationals Baseball Club may expand its use of netting. No refunds or exchanges will be issued.
Washington Nationals Bag Policy
Please note: Backpacks may not be brought into Nationals Park except as otherwise provided in the Nationals Bag Policy. For a complete list of permitted bags and details about the Binbox storage option please click the Read More button below.