The top Nats Draft pick from every season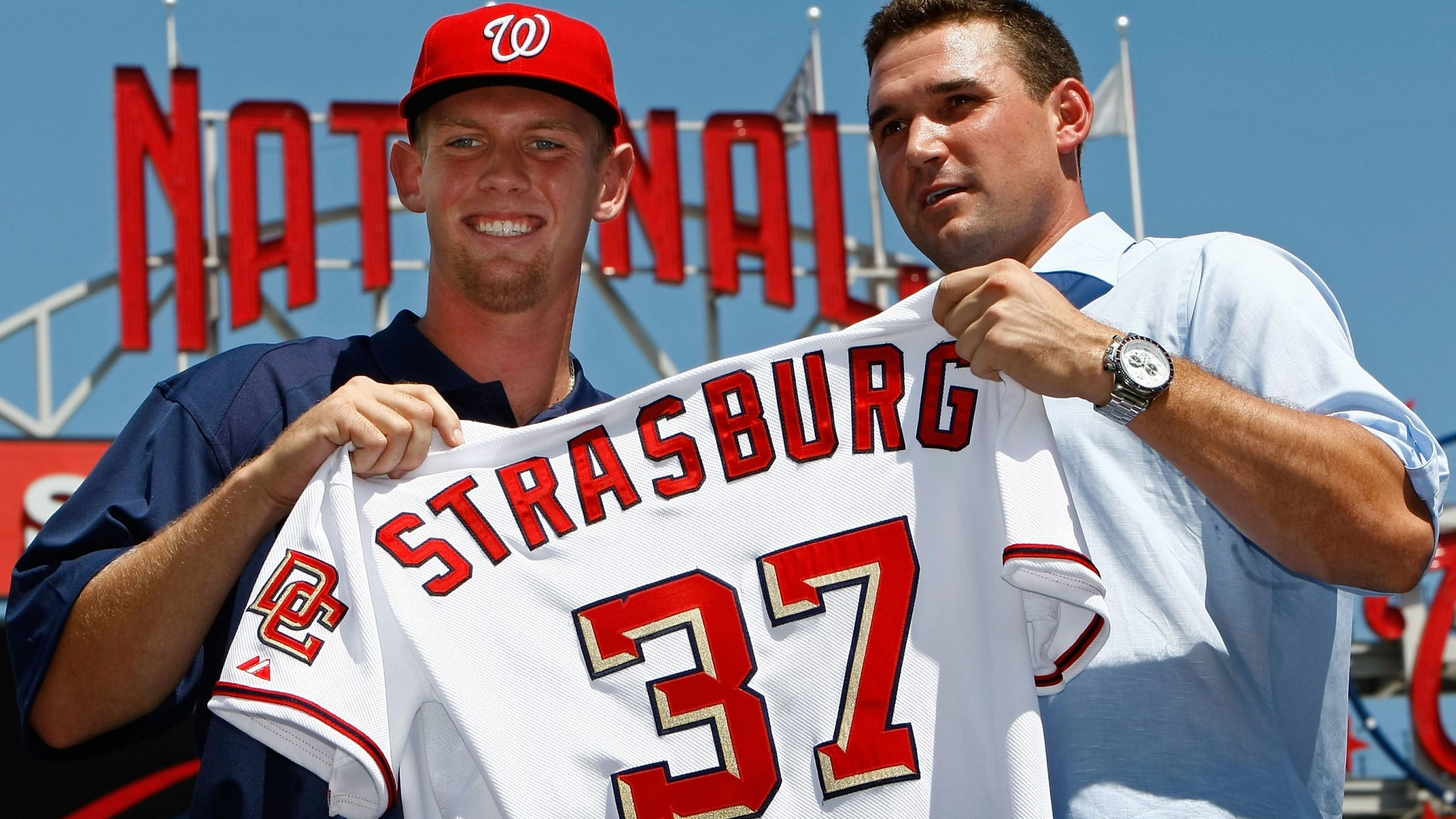 Take a look back at the Nationals' top selections, beginning in '05 with the relocation to Washington.
Nationals' top 5 Opening Day moments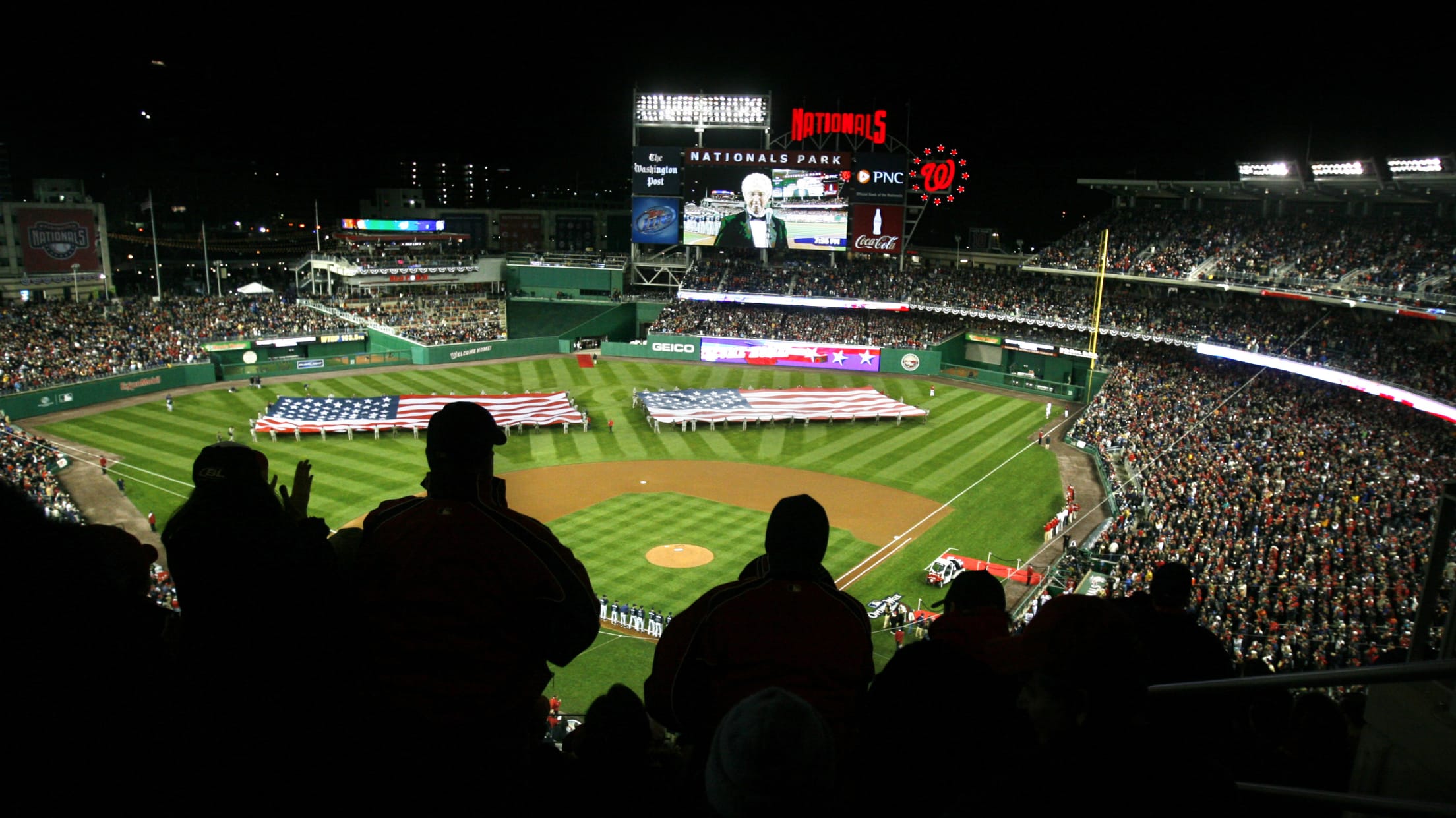 The Opening Day game is filled with excitement and new opportunities for the season ahead, highlighted by fanfare and even first pitches thrown by U.S. Presidents. Whether at home or on the road, the Nationals have had memorable moments from the first game of the year.
Top 5 seasons in Nationals history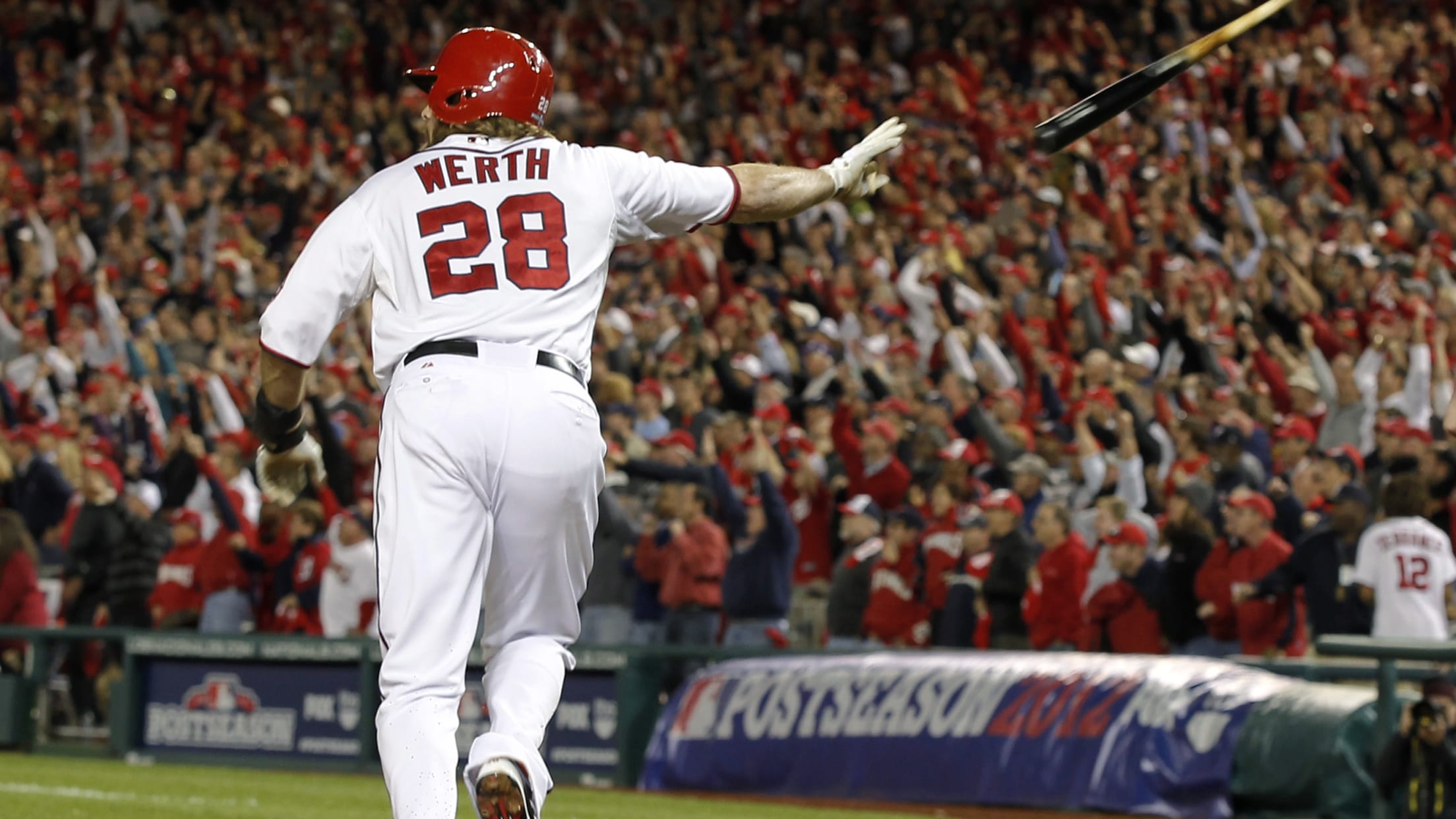 The Nationals were playoff onlookers for their first seven seasons after relocating to Washington in 2005. The highest they climbed in the National League East standings was third place, and they struggled to finish above the .500 mark. That changed in 2012, when Washington became a playoff contender and eventual
Nats' Top 5 homegrown Draft picks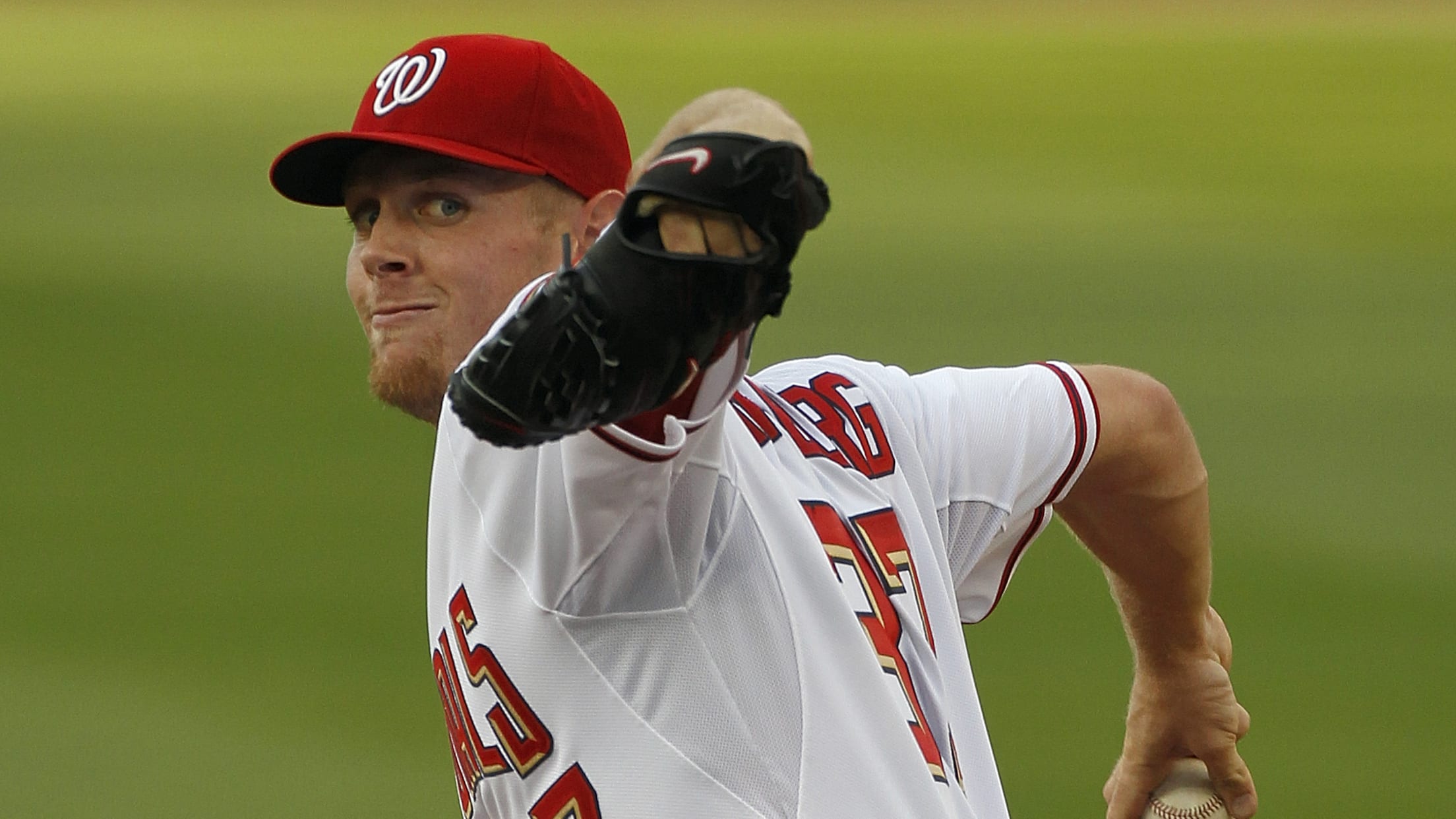 Every year, Major League teams draft players hoping they will make an impact on their success -- that kind of future star that can bring championships to an organization. Since 2005, the Nationals have selected franchise-changing talents in the June Draft. From players who helped the Nats get to the
K's keep coming: Max's strikeout milestones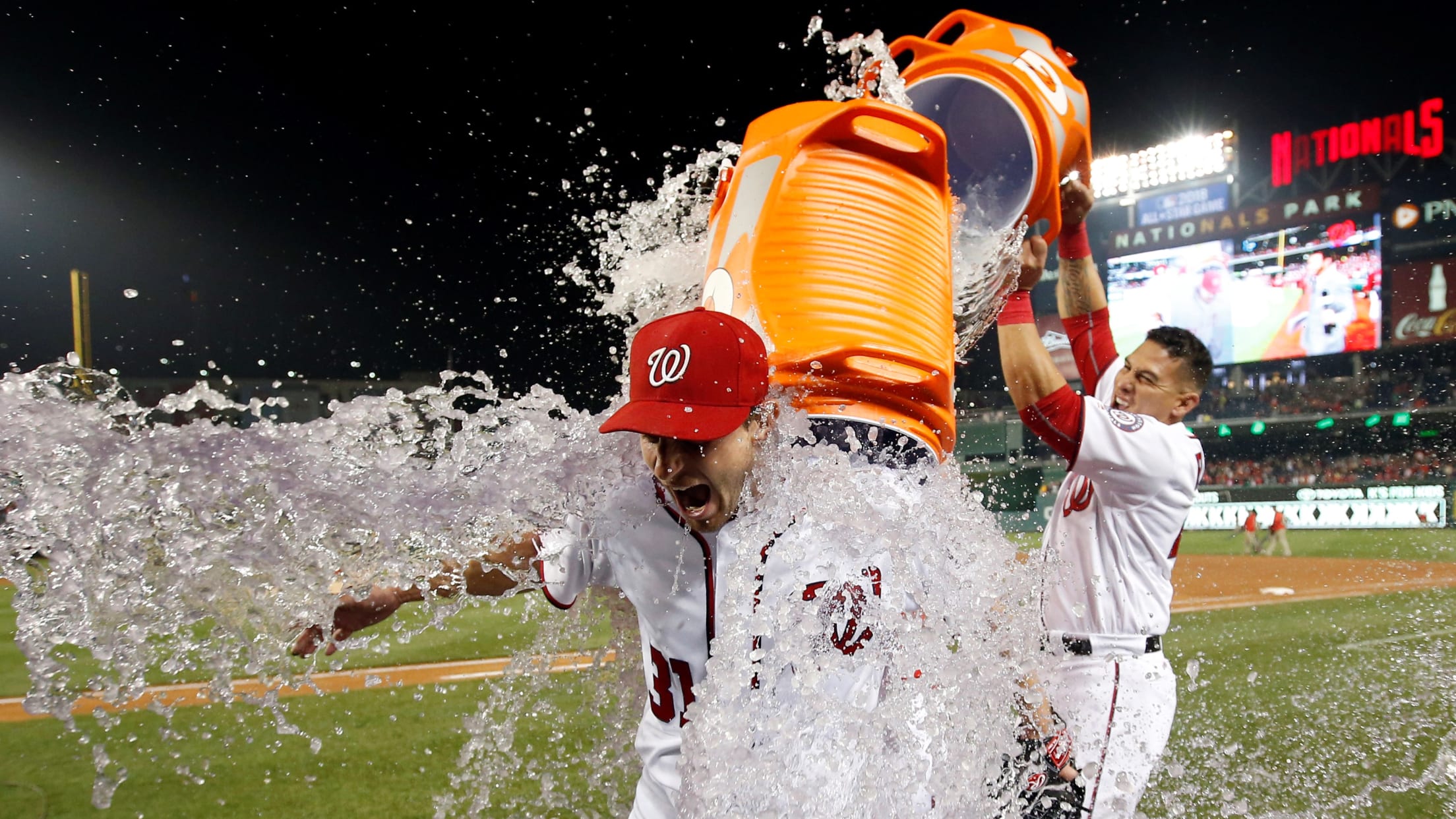 Whenever Max Scherzer steps on the mound, it's anyone's guess as to how many strikeouts he will tally by the end of the game. What's a standout performance for some pitchers is just another day at the office for the three-time Cy Young Award winner. Take a look at some
Welcome to DC: Top debut seasons for Nats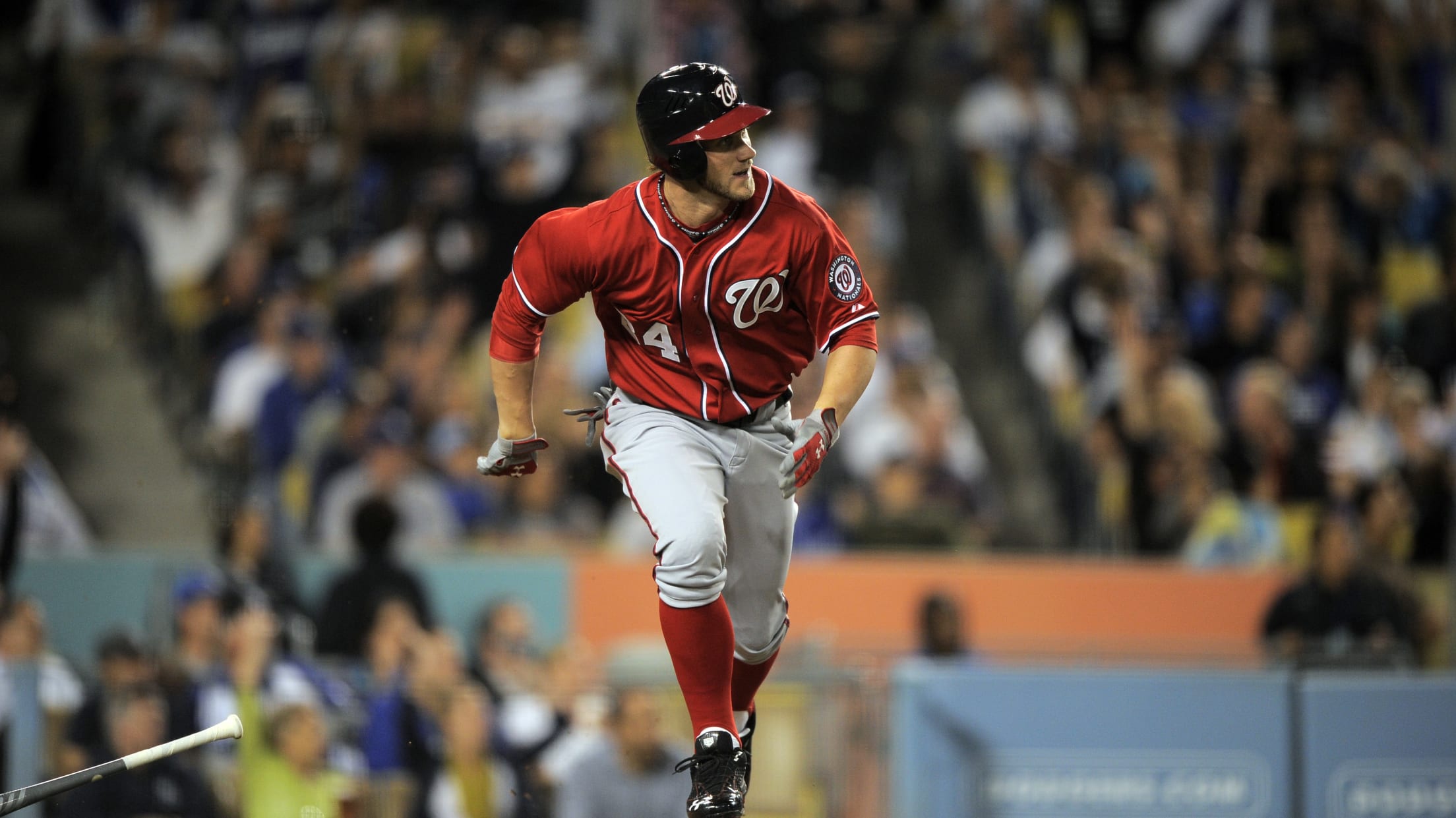 There are players who don't need very long to make an impression on their team. Over the Nationals' history, emerging young talents and veterans alike have stood out in their debut seasons in Washington. This list covers position players and pitchers, and there were a lot of strong options to
Hits to homers: Firsts in Nats' history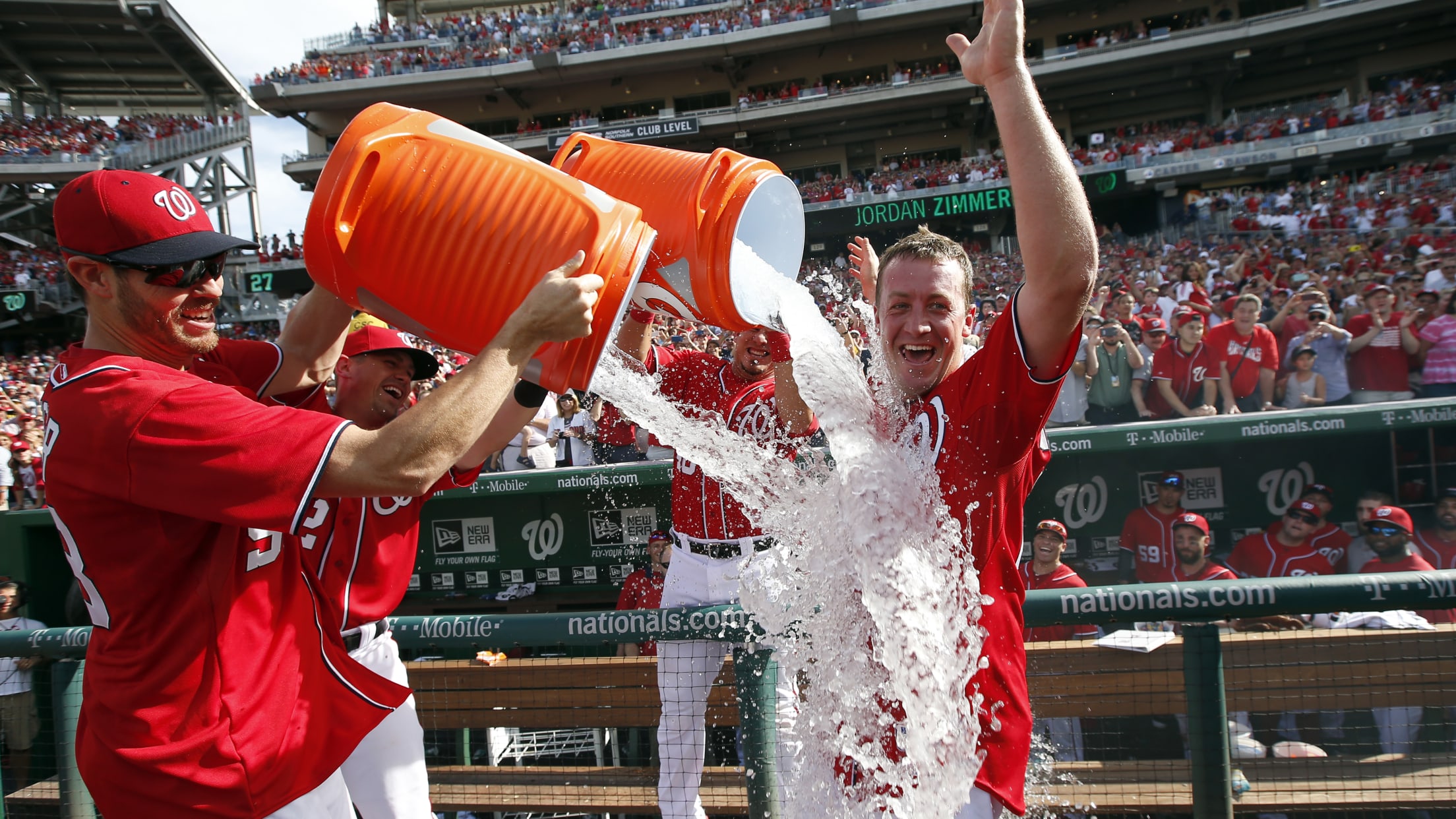 There are memorable firsts in team histories. Those big home runs and no-hitters are standout moments. How about the intricacies of the game -- the RBIs and strikeouts, for example. Take a look back at a range of firsts in Nationals franchise history.
5 standout moments at Nationals Park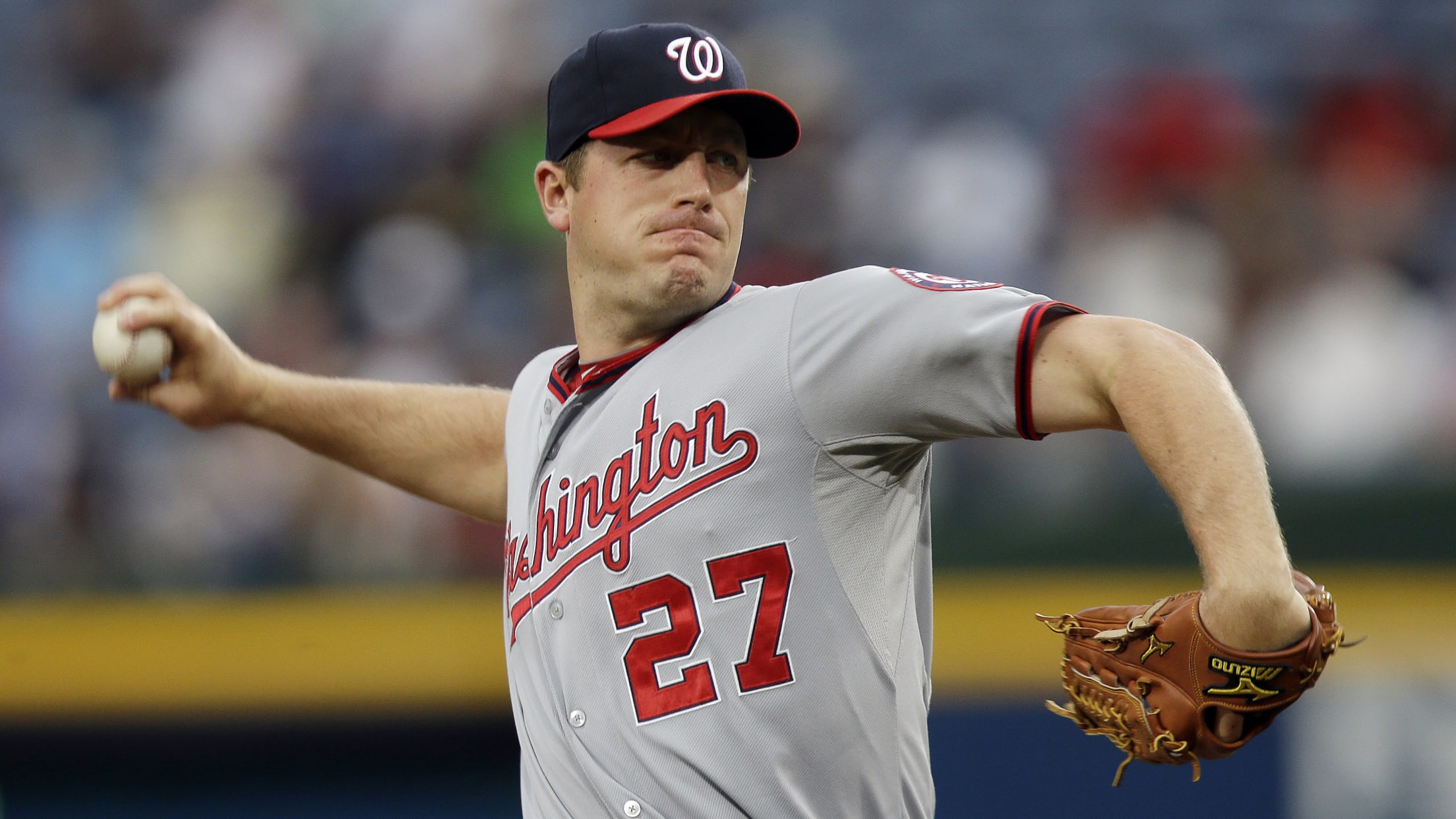 Nationals Park opened just over 10 years ago on March 30, 2008, in Southeast Washington, D.C. Since then, it has been the home to historical no-hitters, dramatic walk-off homers and franchise-changing postseason wins, just to name a few feats. Take a look at five memorable moments that have taken place
How Soto time traveled in first MLB homer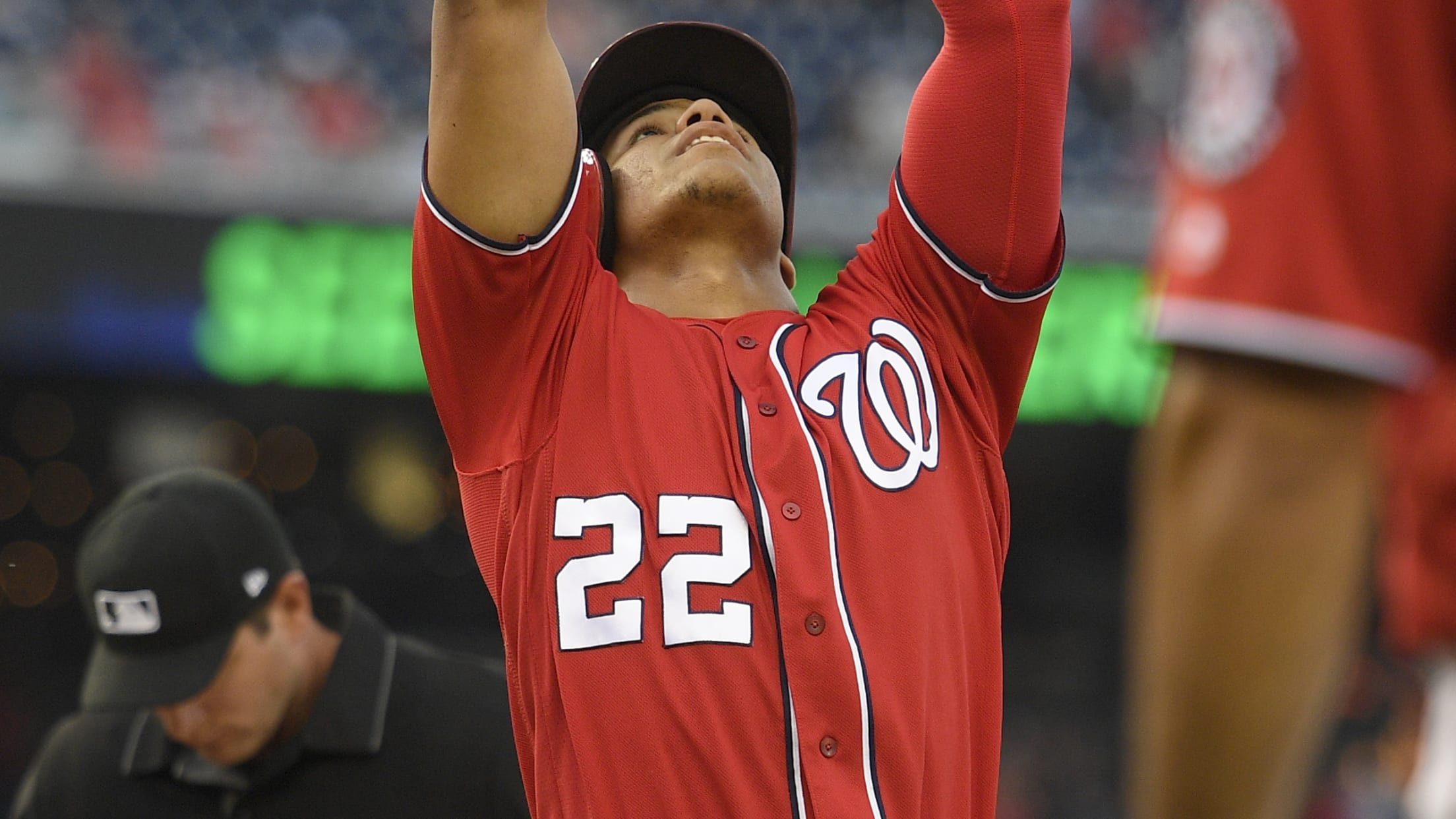 For all the head-turning moments Juan Soto has produced in his first three seasons, it's no surprise his first Major League home run was worth a double take, too. The story of Soto's time travel began on May 15, 2018. That day, he was playing in a Double-A game for
Here are the best 5 games by a Nats pitcher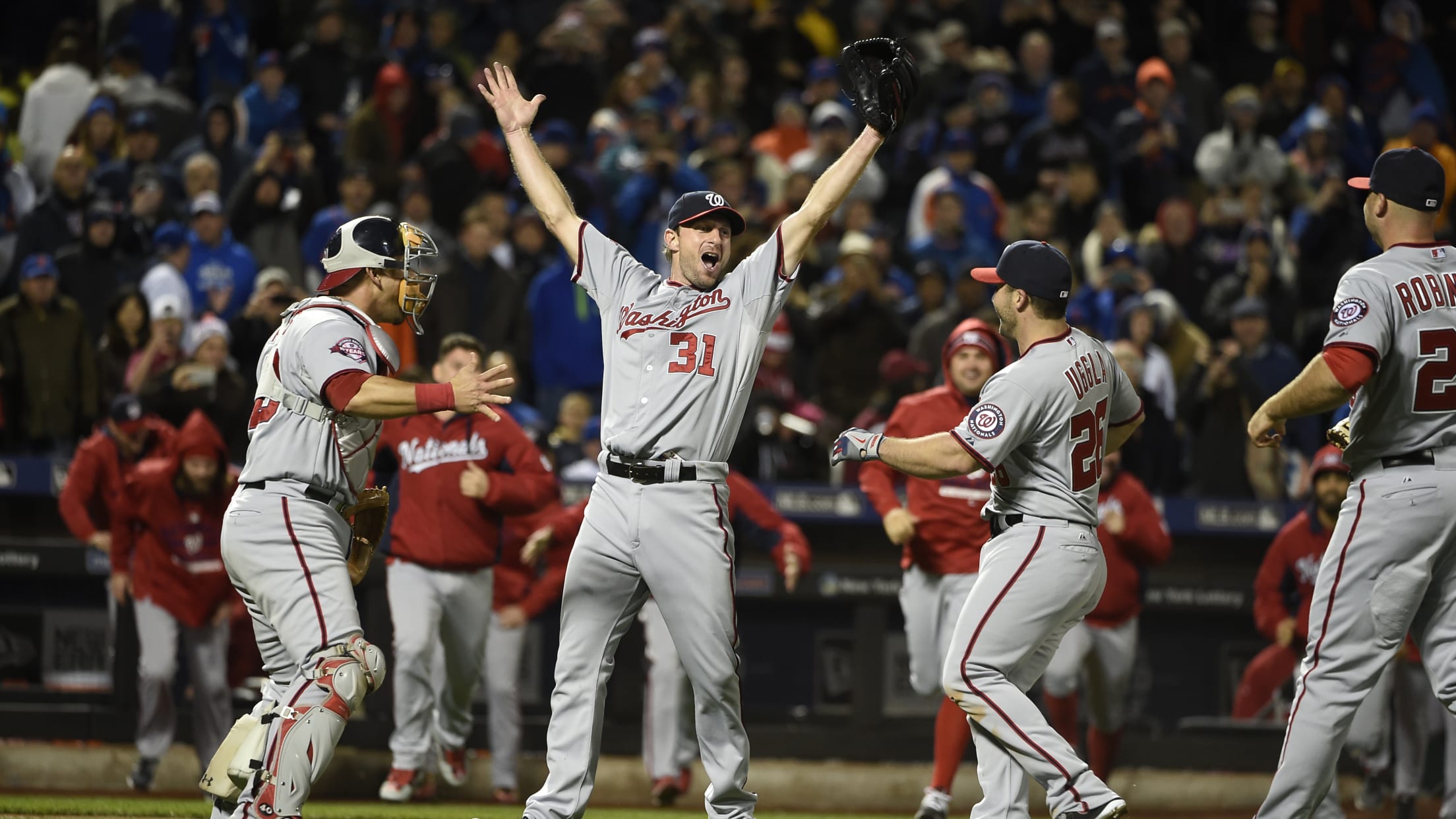 With Cy Young Award winners, All-Stars and Hall of Fame-caliber pitchers having taken the mound for the Nationals, there is no shortage of noteworthy performances in franchise history. Here is a look at five regular-season outings that stand out from the rest.
Close to home: Nats players born in the DMV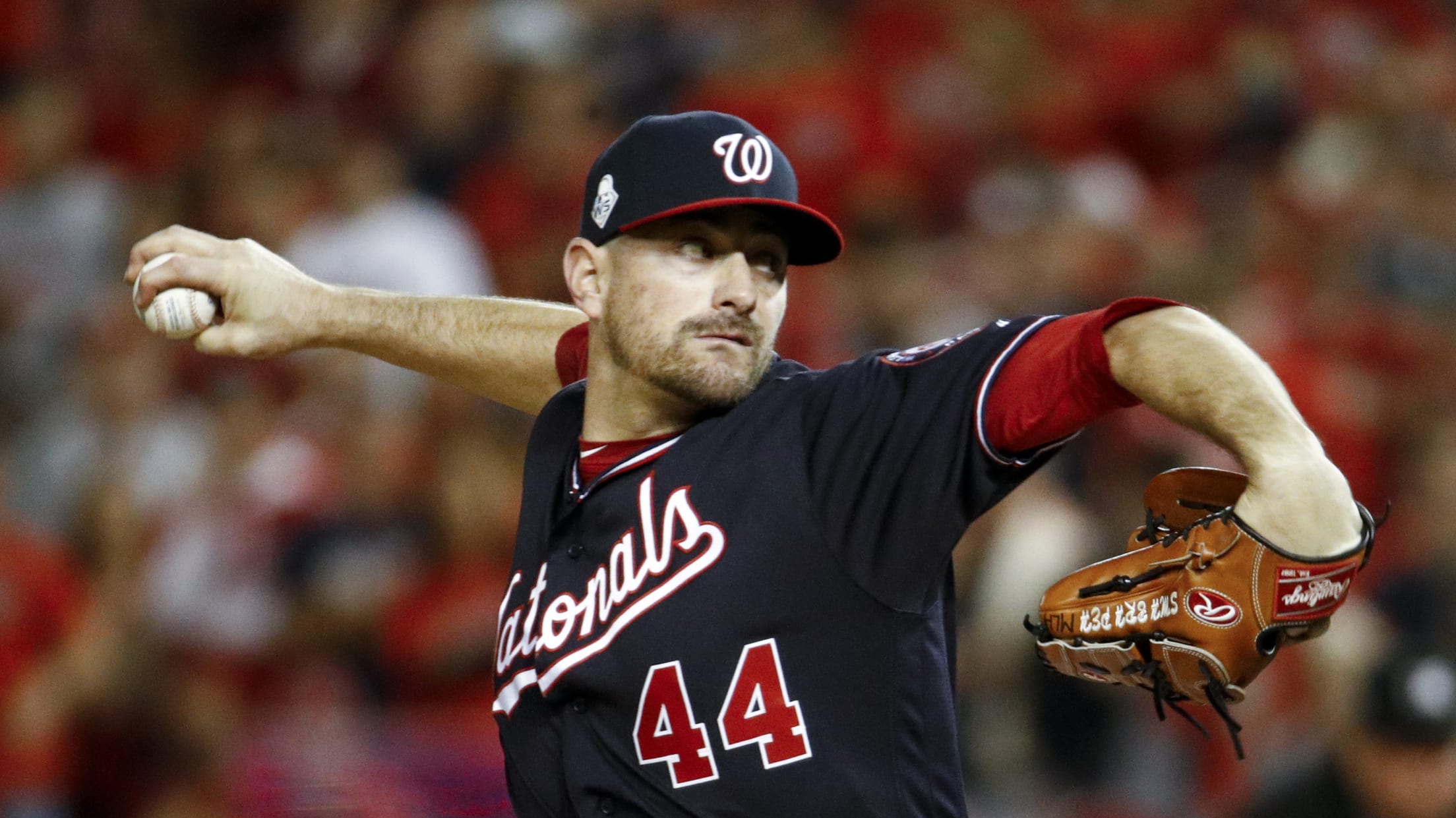 Imagine signing with a Major League organization, and it's only a short drive away from where you grew up. That has been the case for a handful of Nationals players who were born in the DMV. Take a look at those from Washington, D.C., Maryland and Virginia who went on
The 5 best games by a Nationals batter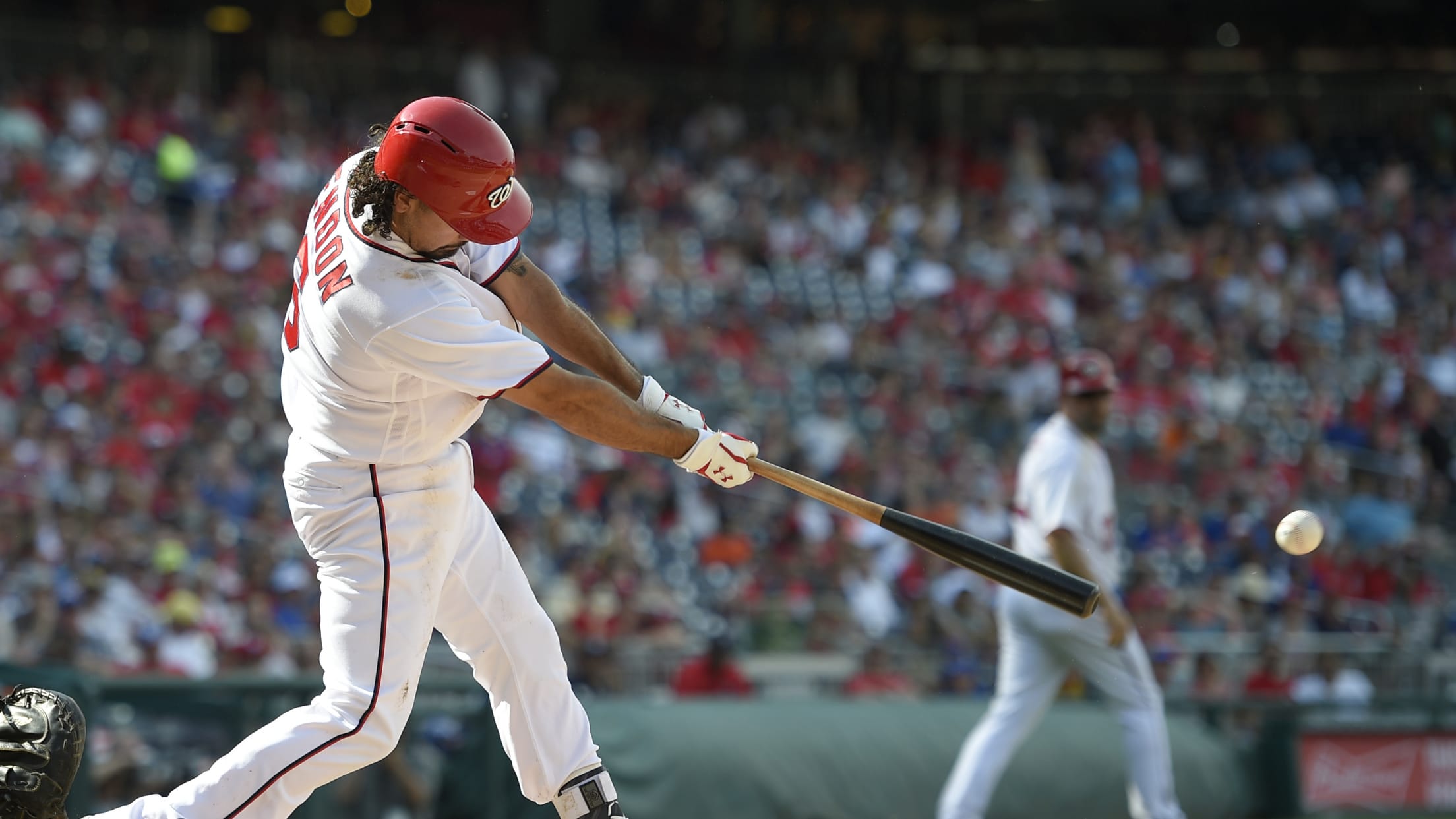 For all the home runs, grand slams and standout at-bats, there were plenty of performances to choose from for the Nationals' best single-game hitting performances. Take a look back at some of the most memorable days at the plate in team history.
How Turner went from PTBN to spark plug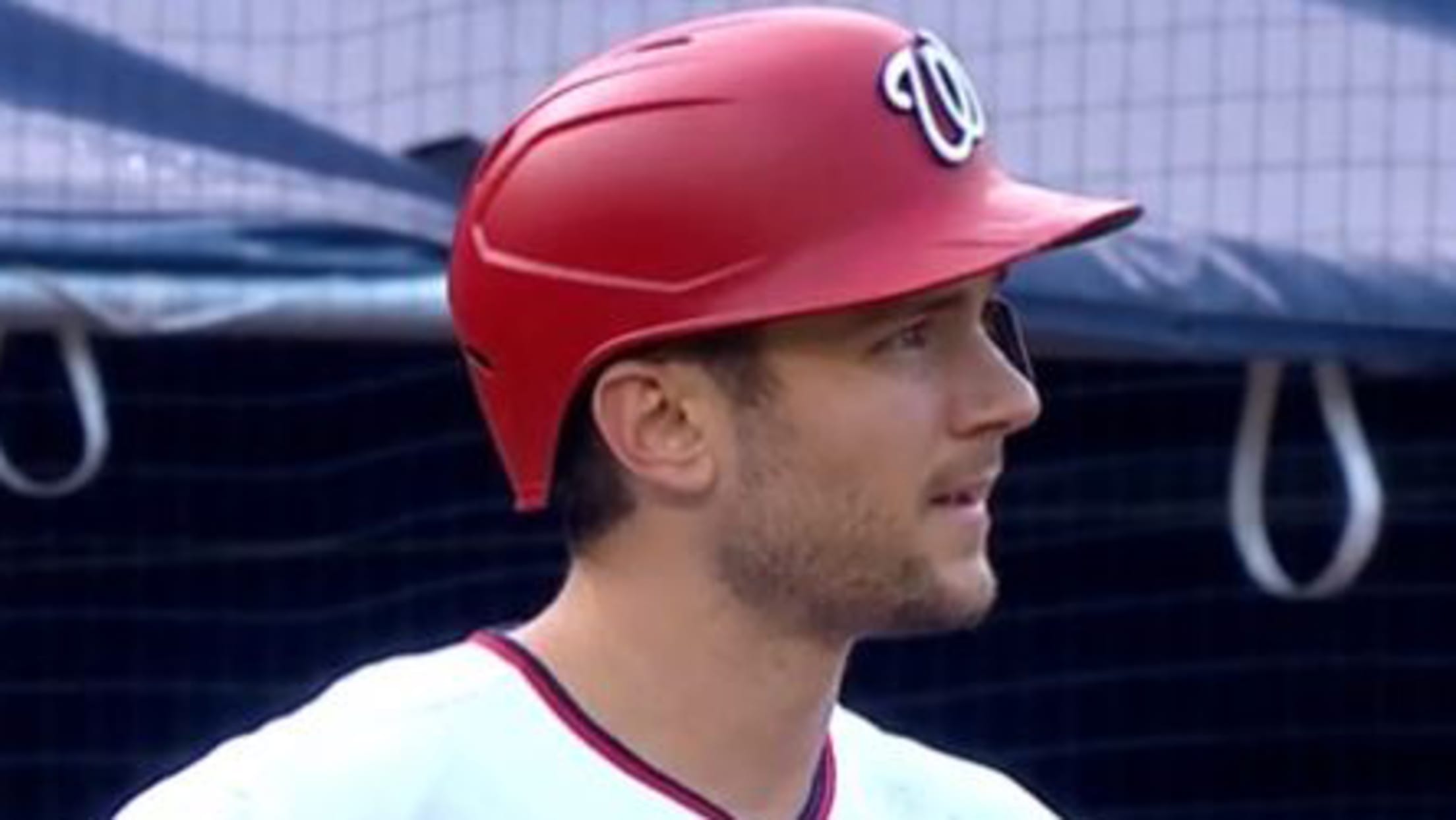 Trea Turner was already off the board when the Nationals made their first selection of the 2014 Major League Draft with the 18th pick, but they found a way to still get him on their roster. They'd just have to wait six months. 2014 was a busy year for Turner,
Here's the Nats' all-time single-season team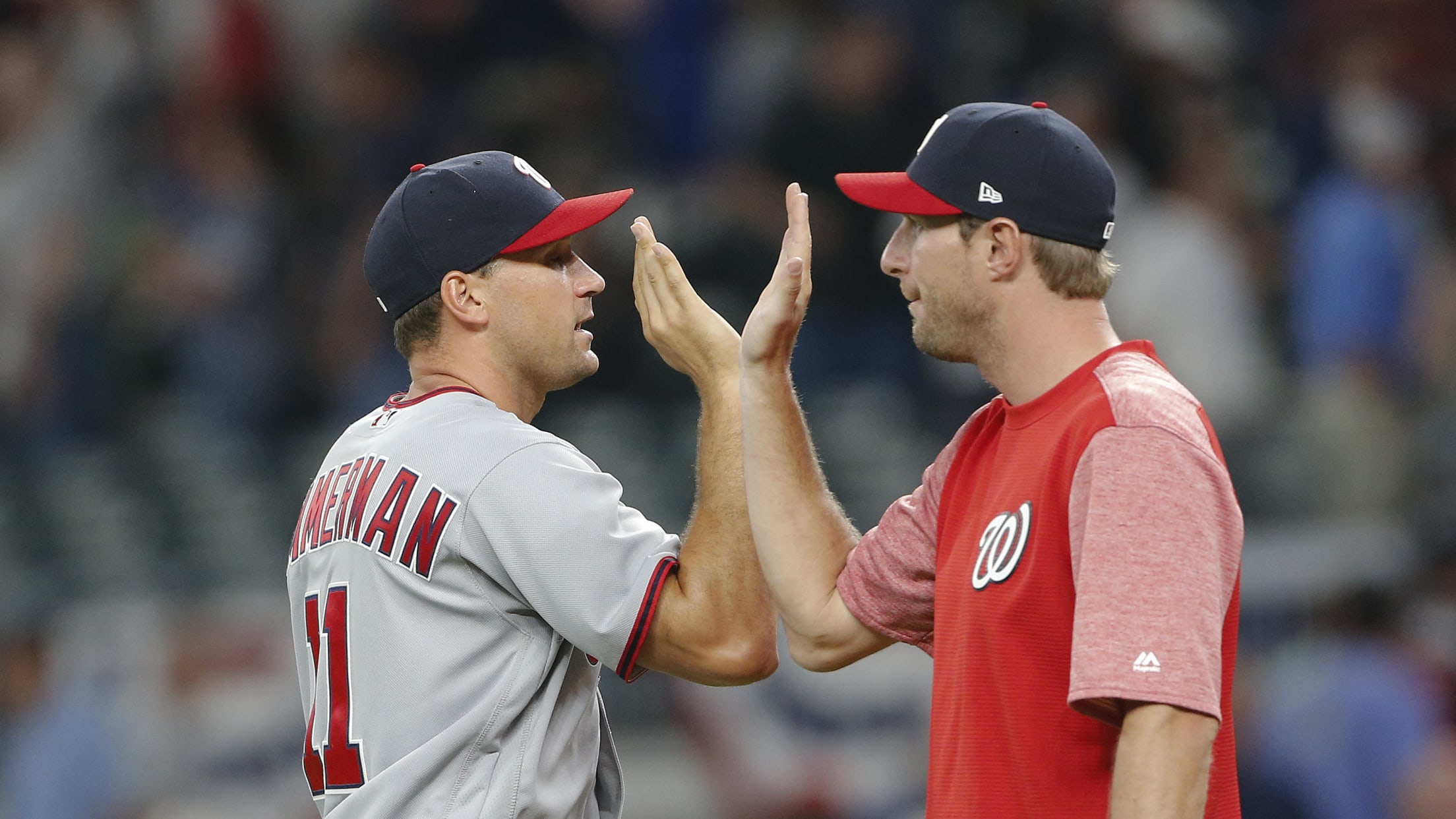 Imagine if you could go back in time and compile a team based on every player in Nationals history's most standout single season. Who would be on your squad? In this article, take a look at a roster comprised of noteworthy performances over the years. C: Wilson Ramos, 2016 Key
5 questions facing the Nats in 2021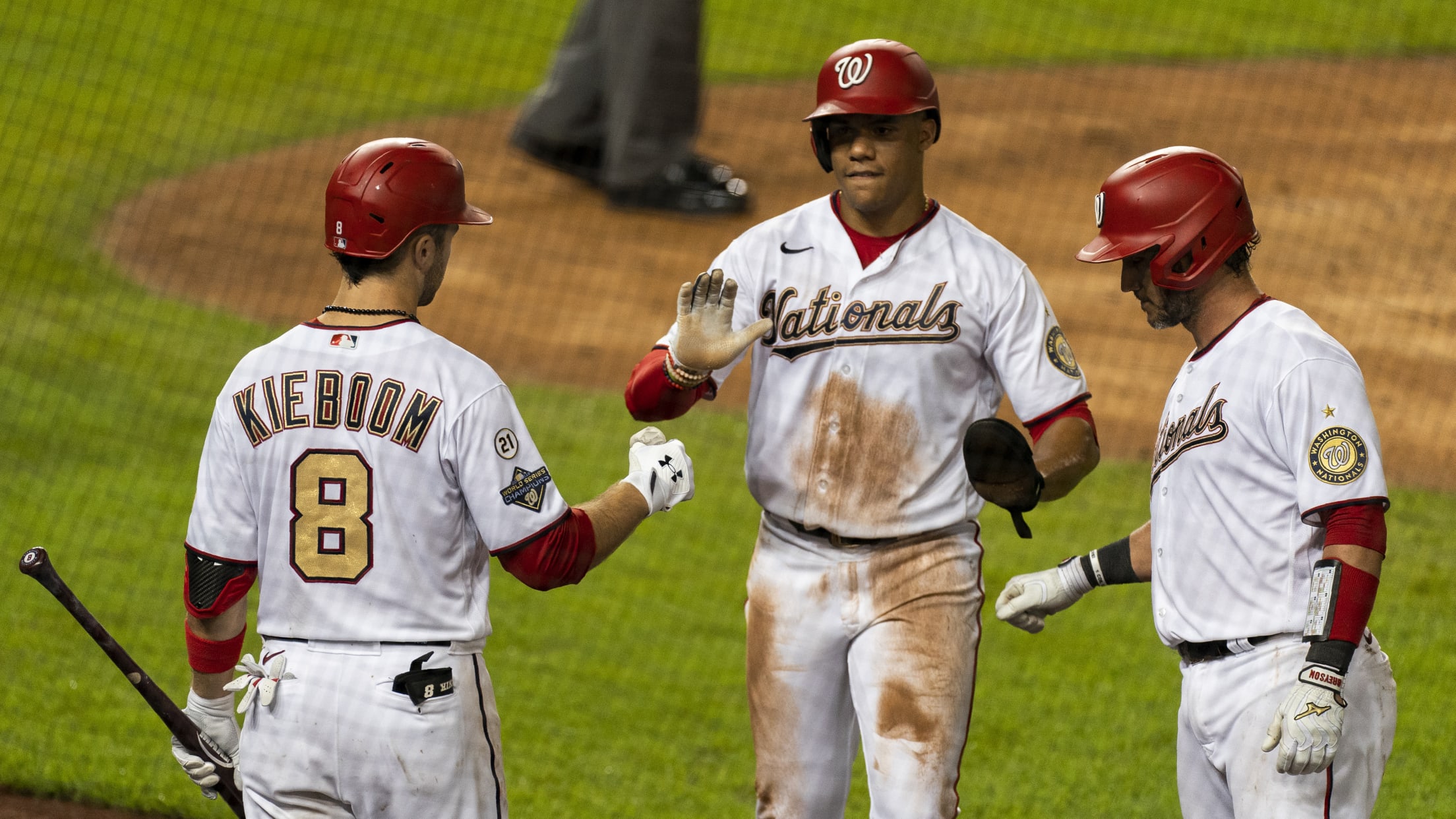 After returning most of their roster from 2019 for this past season, the Nationals have significant roles to fill as they build their team for next year. From the corner outfield to the hot corner, pitchers to catchers, there are vacancies to address. Let's look at five questions facing the
The best Nats to wear each uniform number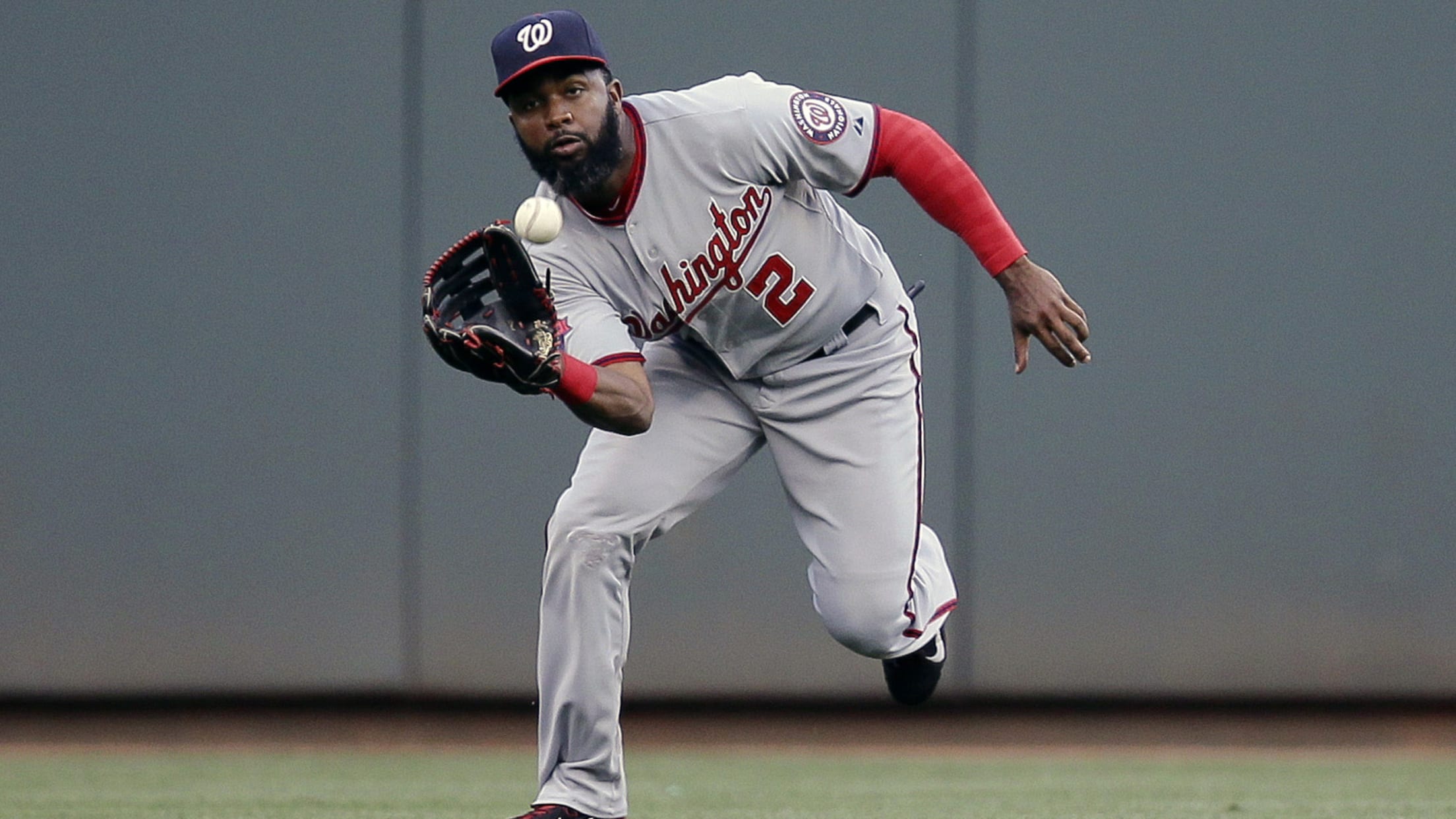 From 00 to 99, Nationals players have chosen uniform numbers to represent themselves on the baseball field. Here's a look back at the top players to wear each number since 2005. Uniform numbers worn by only one player in team history are marked with an asterisk. *00: OF Brandon Watson,
What's in a name? Origin of 'Nationals'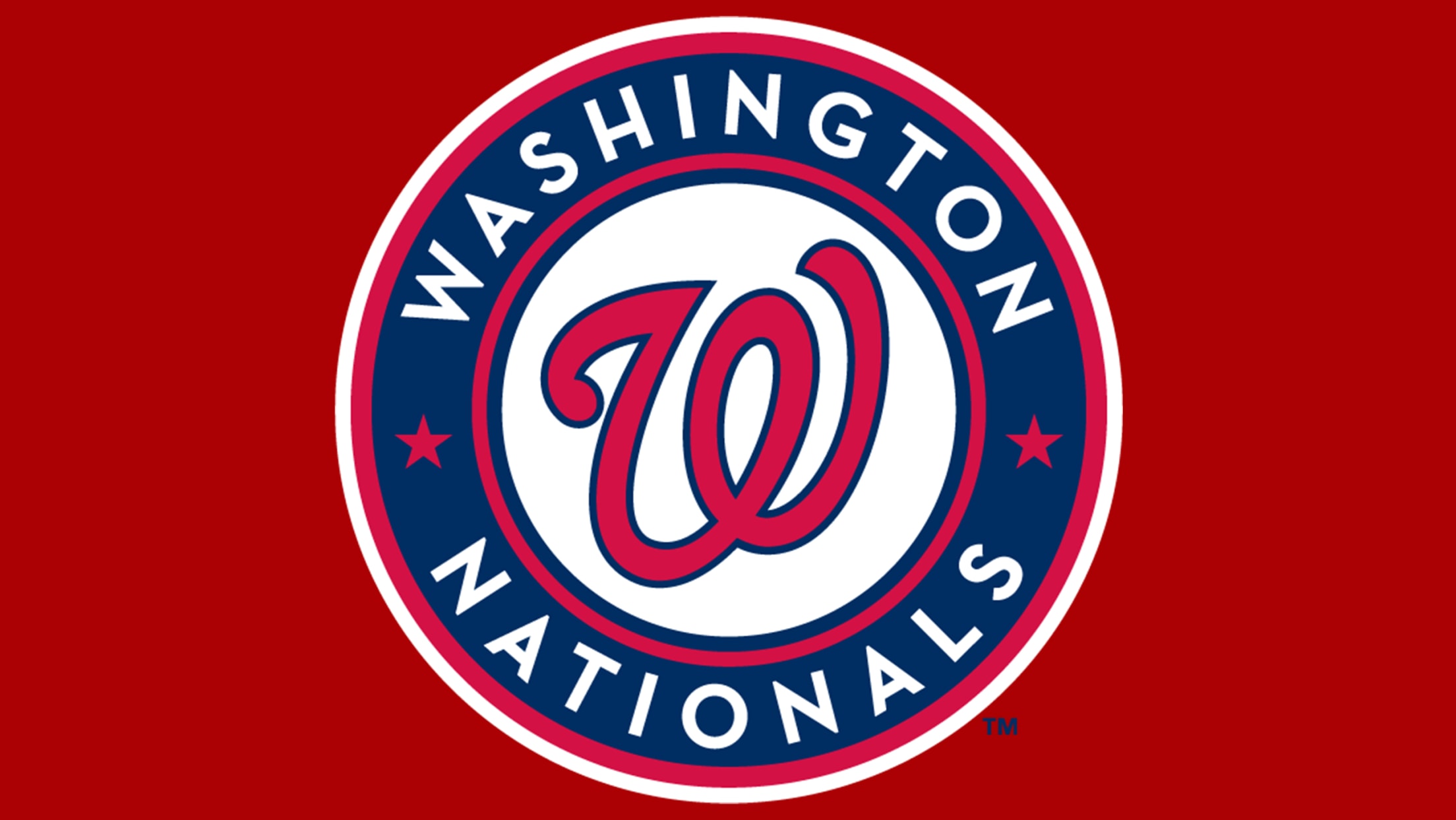 When baseball returned to Washington, D.C., from Montreal for the 2005 season, the question was what the team's identity would be. The history of the Nationals name is part of a two-century journey through baseball's past. Over 160 years ago, Washington's first professional baseball team -- the Washington Nationals Baseball
These are Nationals' top 5 pitching seasons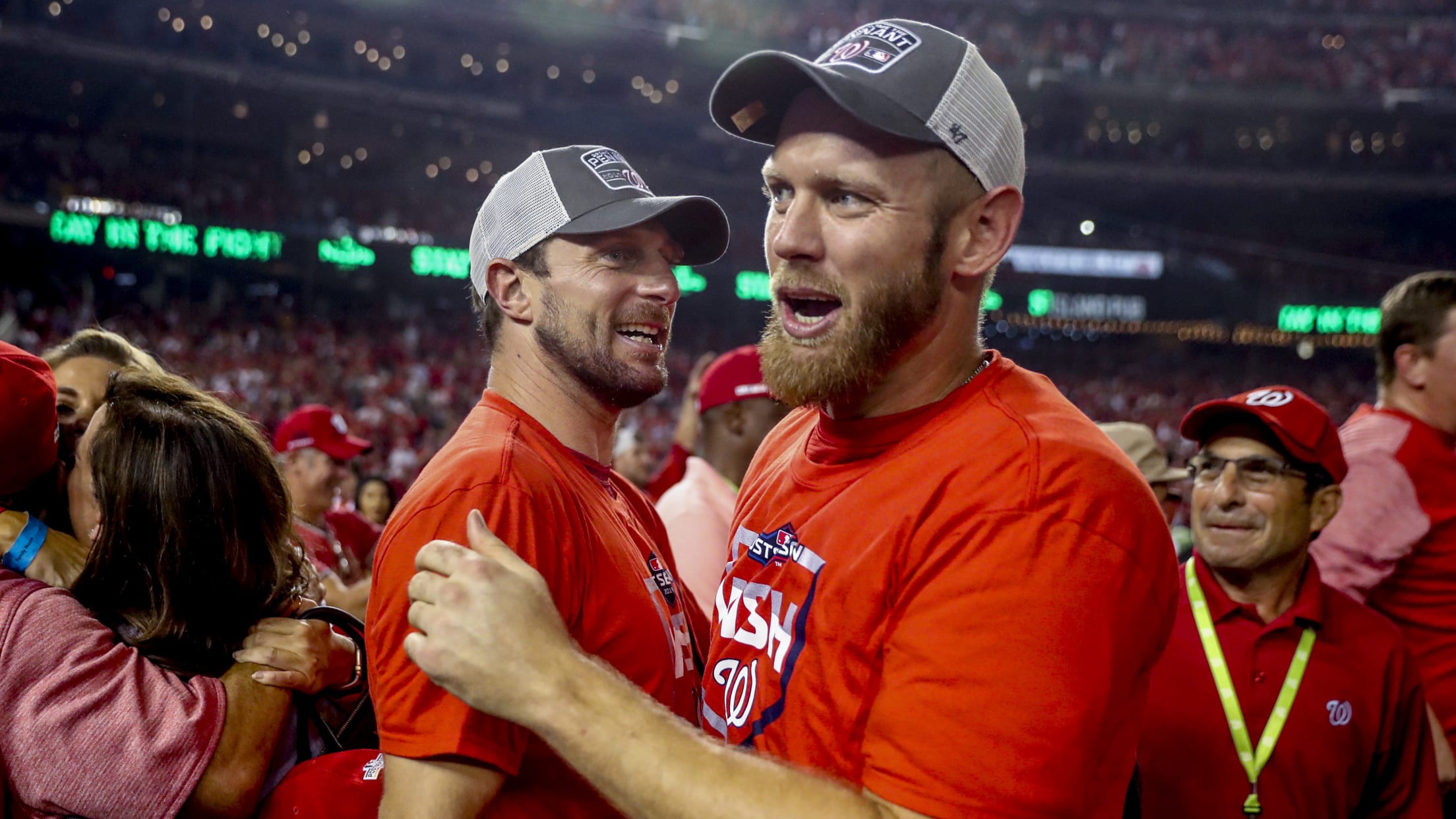 After taking a look at the best single seasons by a Nationals position player, it's time to explore the top individual years by pitchers. These rankings were deep with memorable performances, and there are pitchers who could have practically filled up a list on their own.
A look back at Nationals' Rule 5 Draft history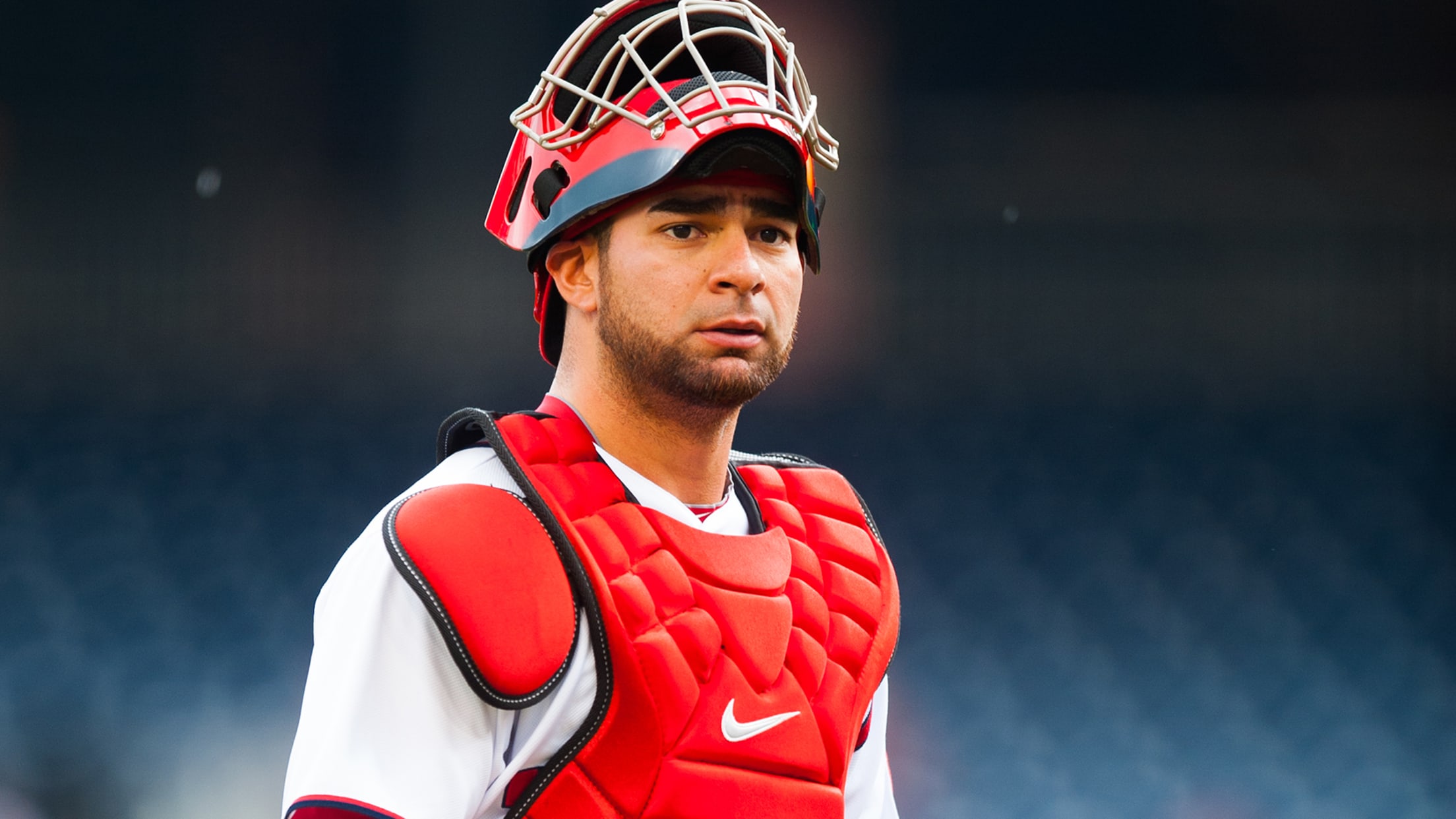 The Nationals have not selected a player in the Rule 5 Draft since 2010, and they continued that trend on Thursday, when they held the No. 11 pick but didn't make a move. The process is determined by the year's regular-season standings in reverse order. • How the Rule 5
Nationals' 5 biggest Winter Meetings moves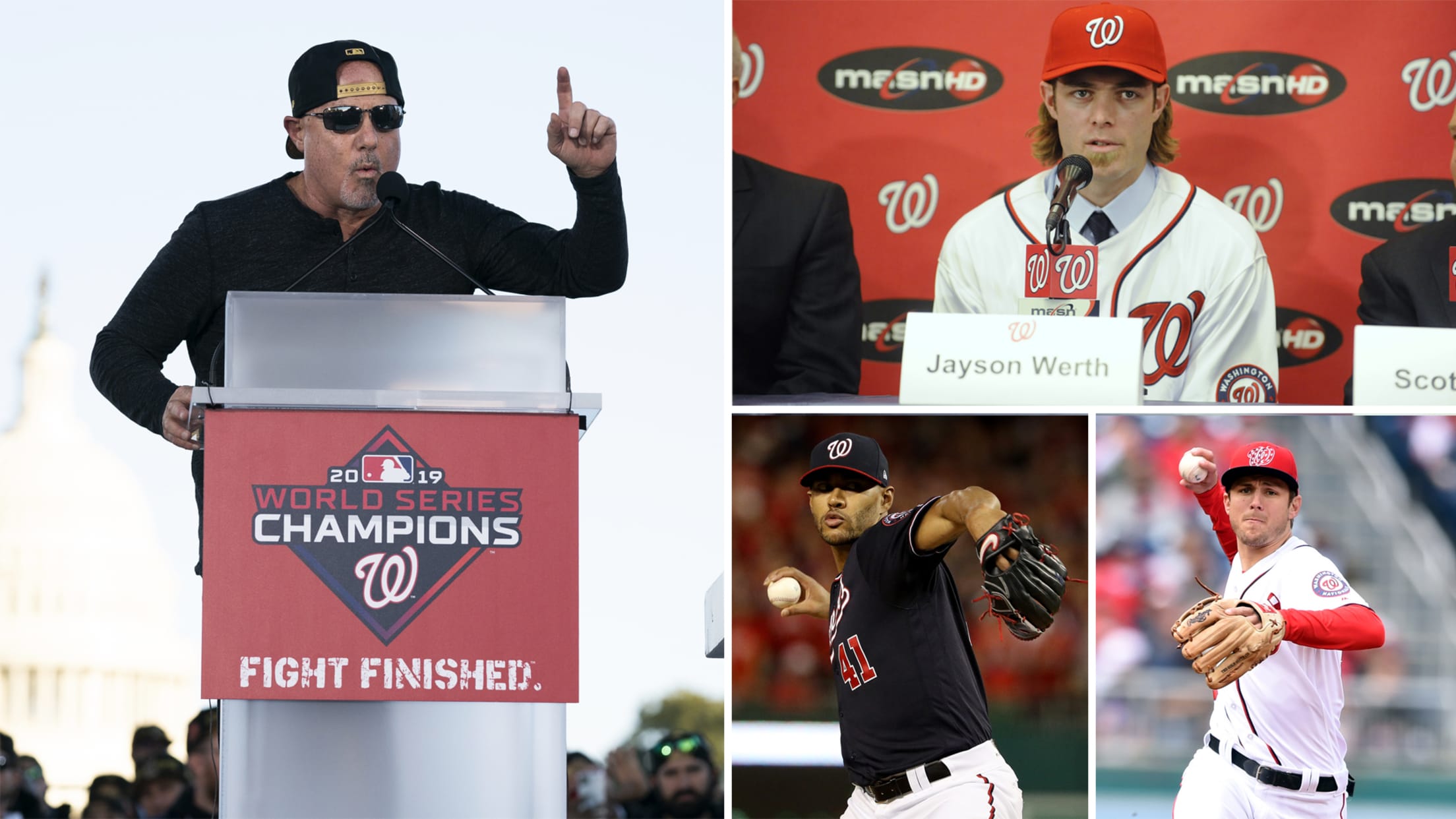 Teams around baseball will be looking to bolster their rosters at the 2020 Winter Meetings, which will be held virtually this year. Ahead of the event, let's take a look back at five of the most memorable Nationals transactions tied to the annual baseball business gathering.
Every player in the Nats Ring of Honor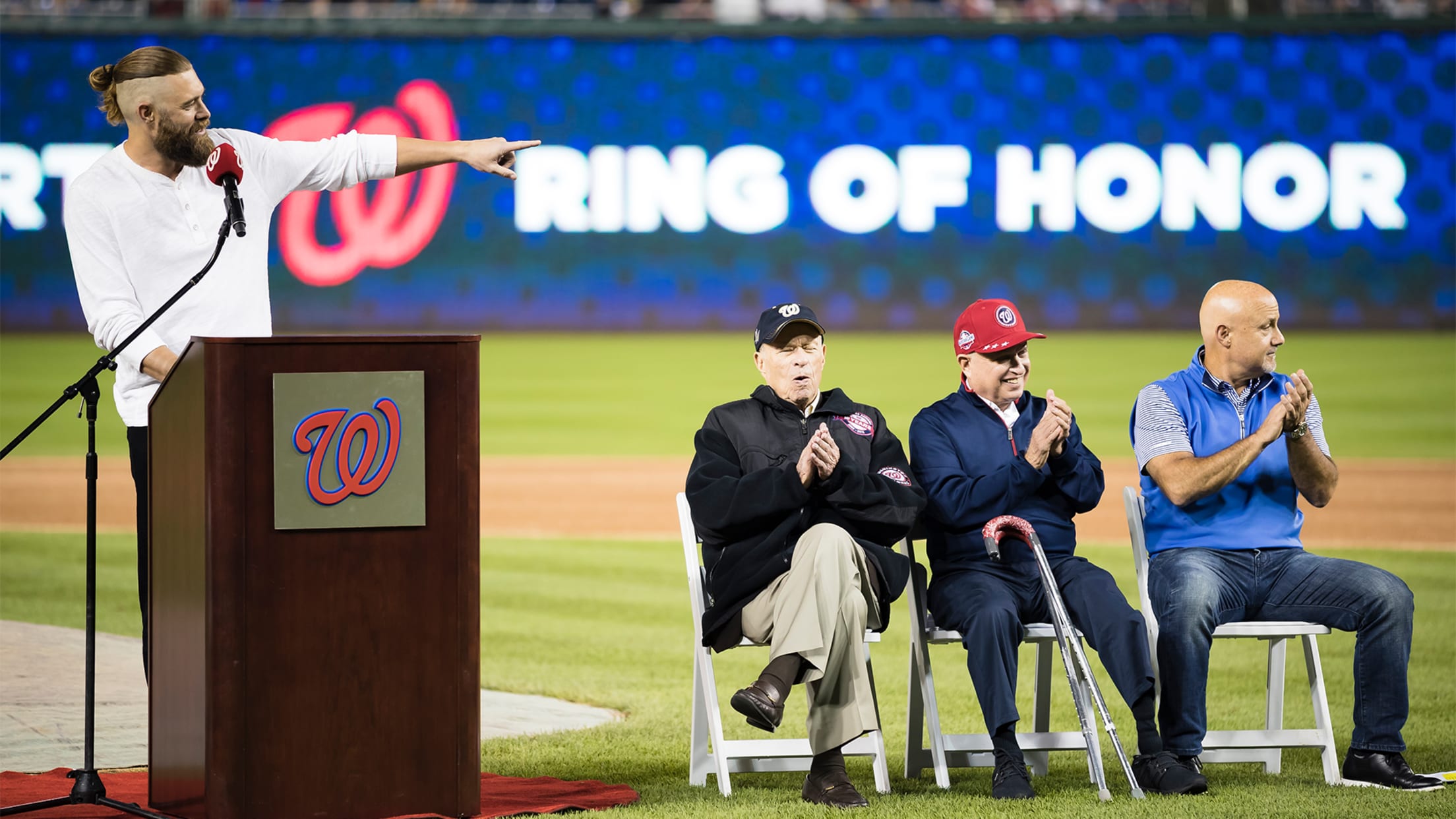 Nationals Park celebrates more than just the baseball that has been played in Washington since the team's relocation in 2005. Inside the stadium, the Ring of Honor pays tribute to some of the most elite players and managers who had distinct historical ties to the Nats, Washington Senators, Homestead Grays
Which Nat owns the best offensive season?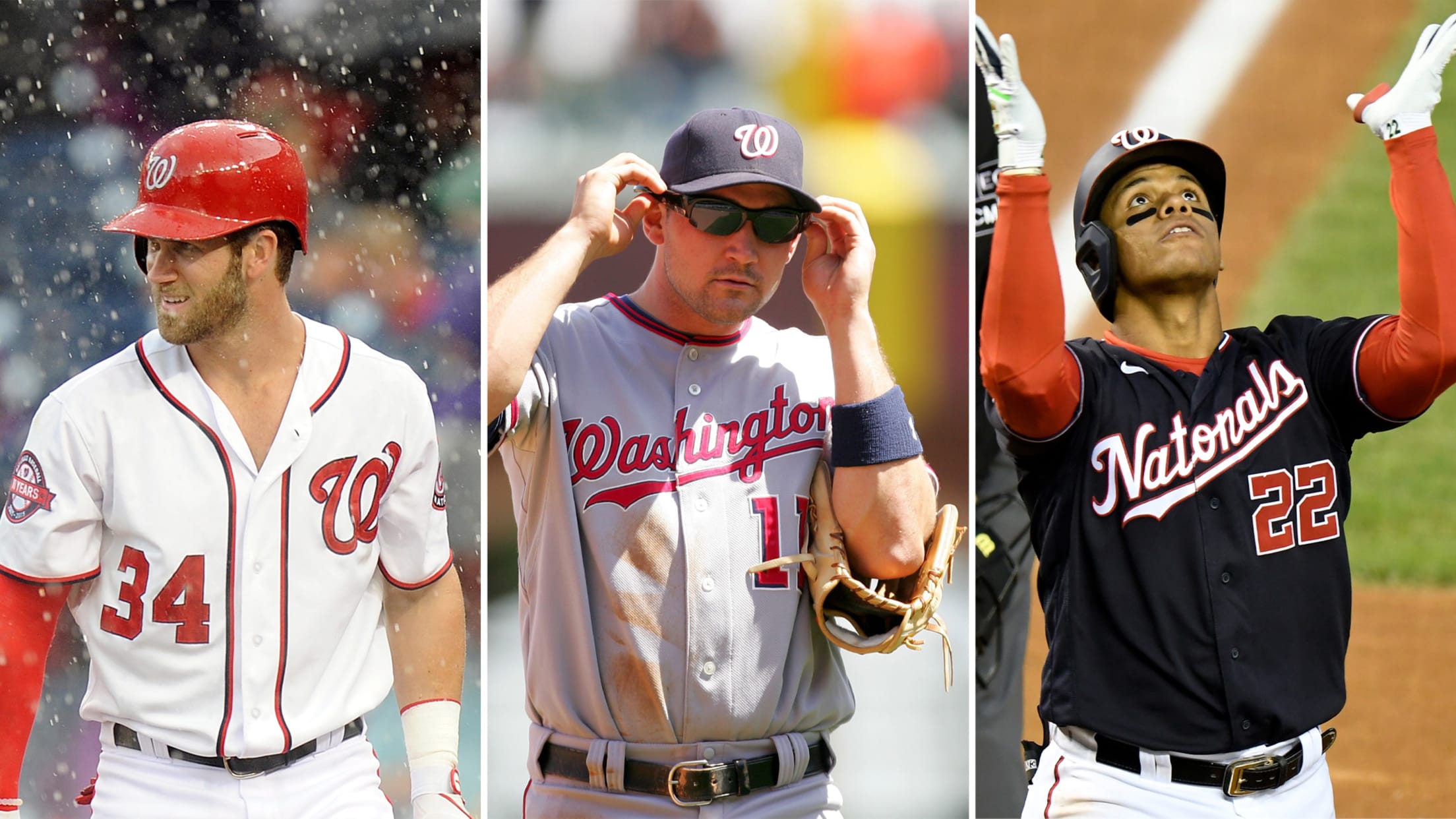 What makes a standout season? Is it home runs, accolades, durability of games played or an X-factor that makes a performance noteworthy? In this article, take a look at some of the most memorable individual seasons by a Nationals position player.
Homers mashed & marked at Nationals Park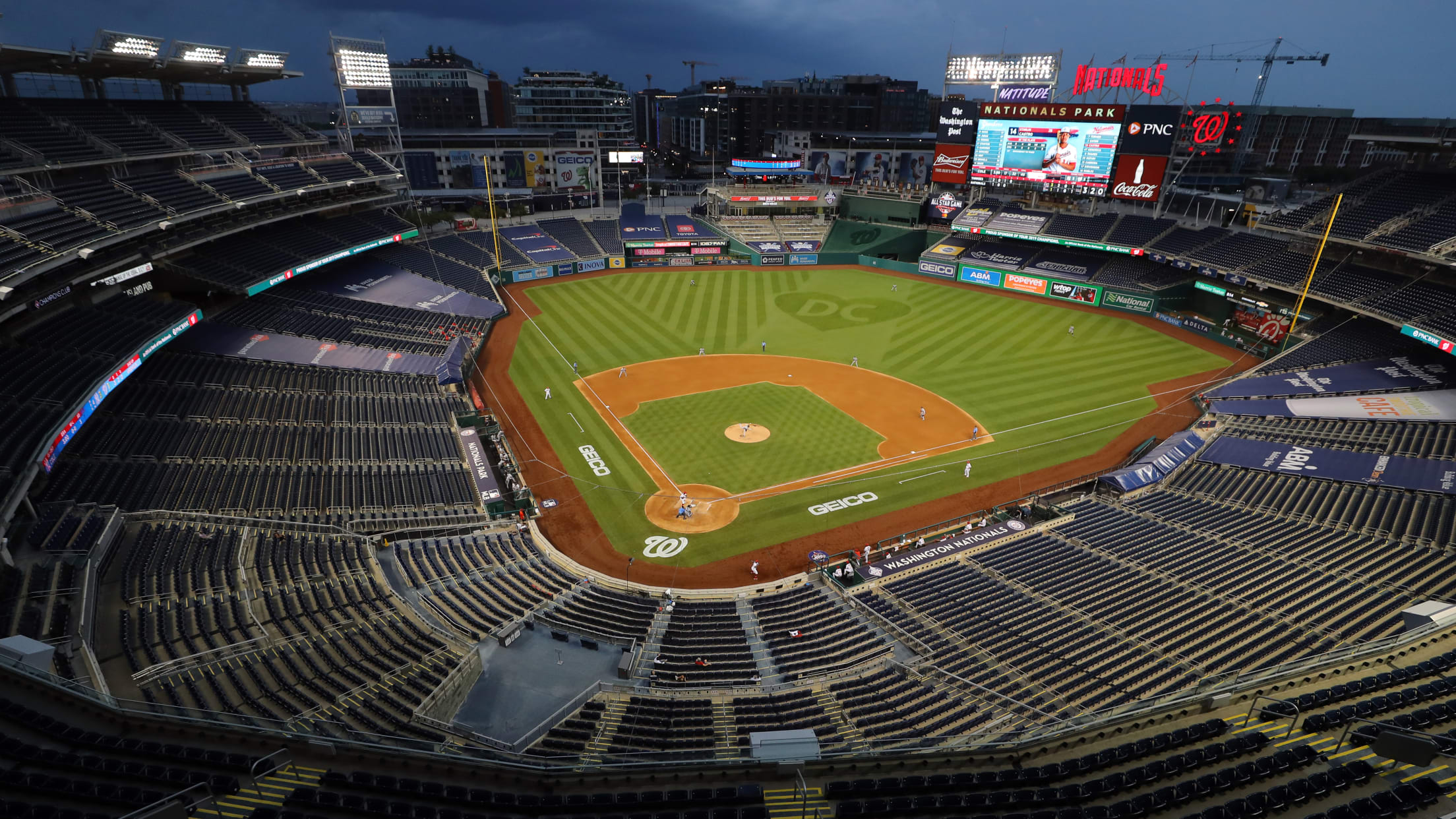 At the rate Juan Soto pummels home runs, it could be challenging to keep track of where the balls soar out of Nationals Park. The Nats, though, already have a program in place to identify the landing spot of notable homers -- home run markers. The program was created ahead
Best Nats/Expos not in Hall of Fame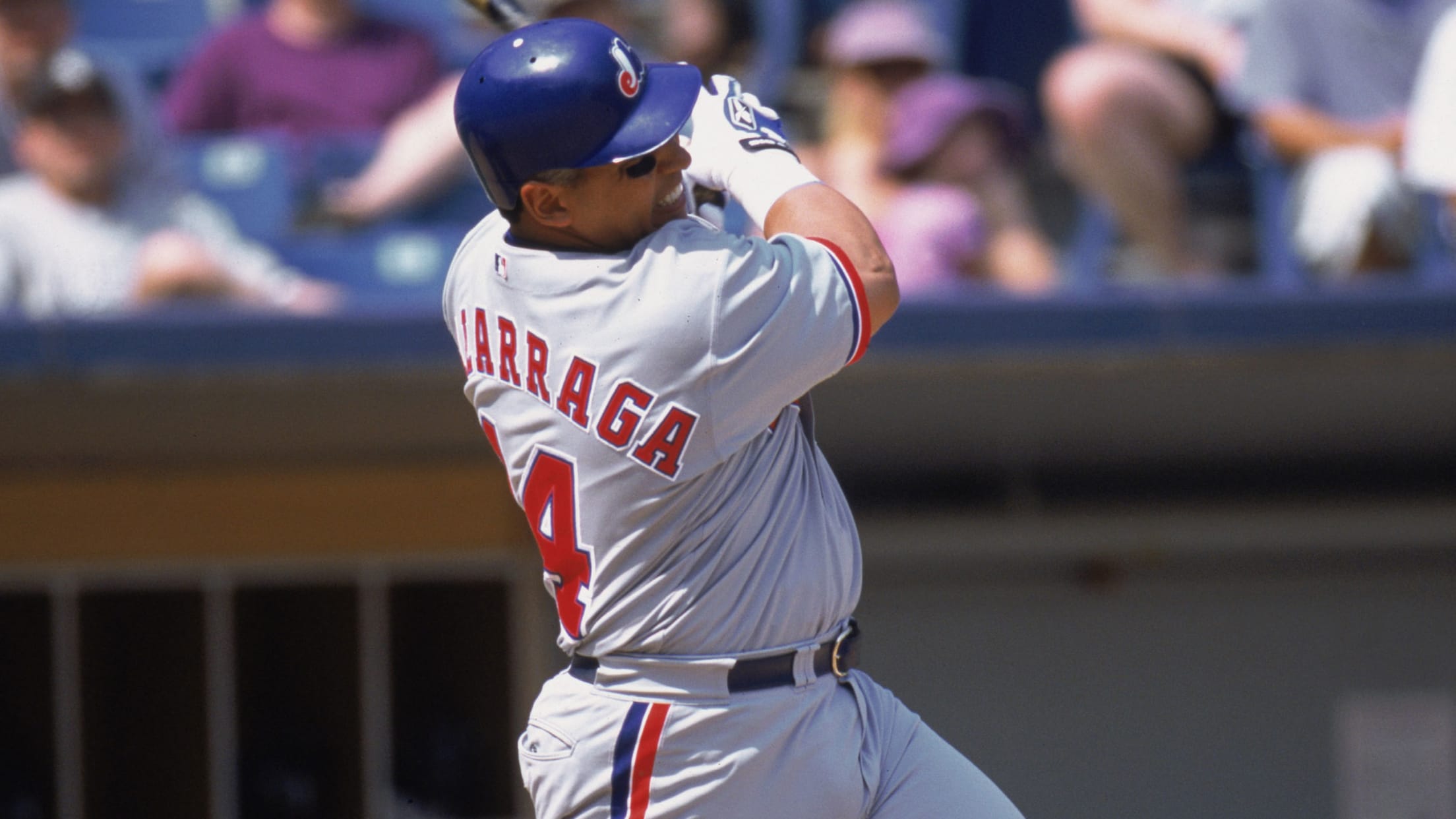 The Nationals' current roster has some future Hall of Fame talent, but the Washington era hasn't yet had a player enshrined in Cooperstown. There are 11 Hall of Famers who suited up for the Expos when the franchise was in Montreal. For every player elected, there are even more who
Nationals' all-time top GMs: Camerato's take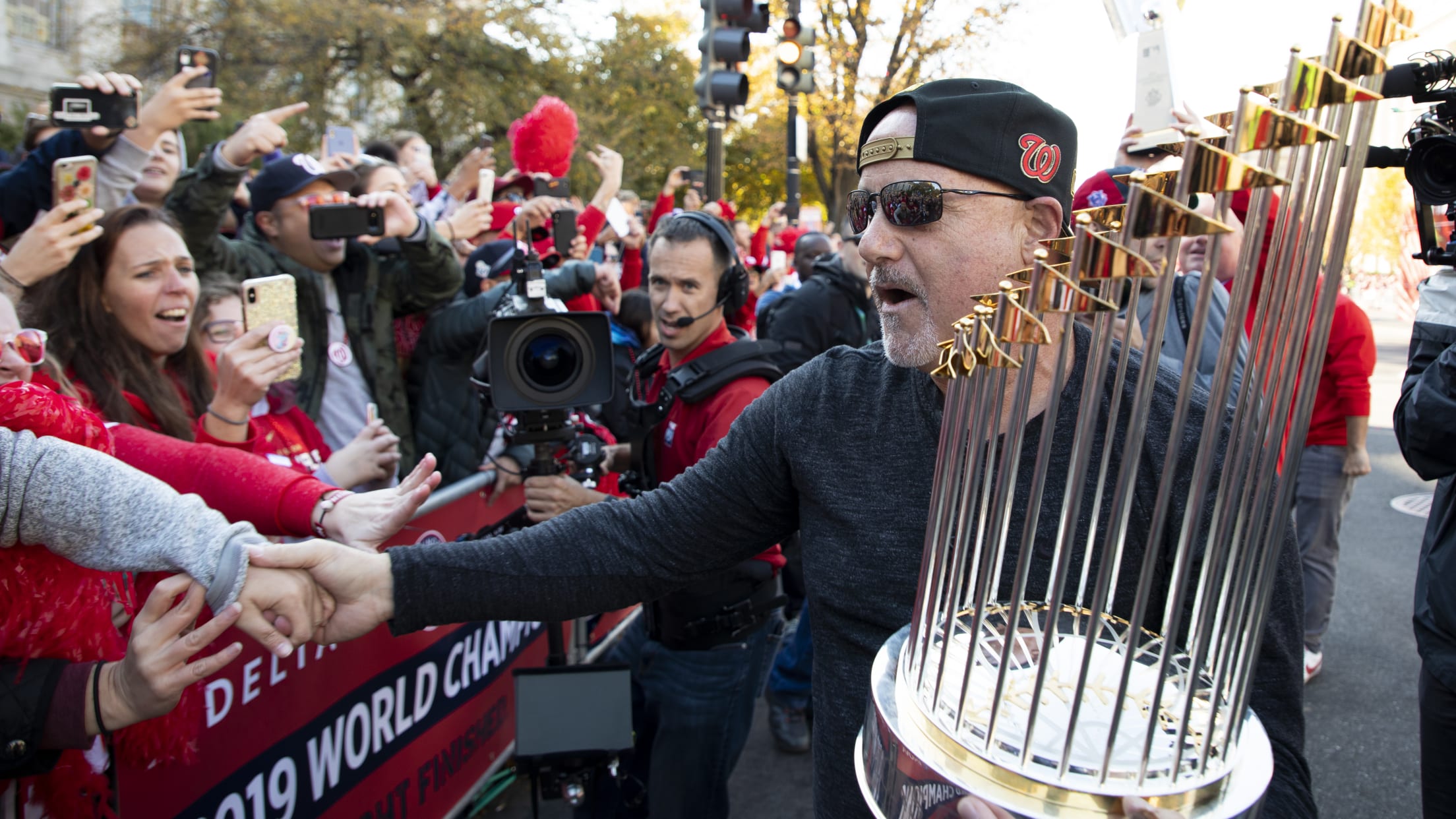 No one loves a good debate quite like baseball fans, and with that in mind, we've asked each of our beat reporters to rank the top managers in the history of their franchise, based on their time guiding that club. These rankings are for fun and debate purposes only …