Top prospects House and Henry to IL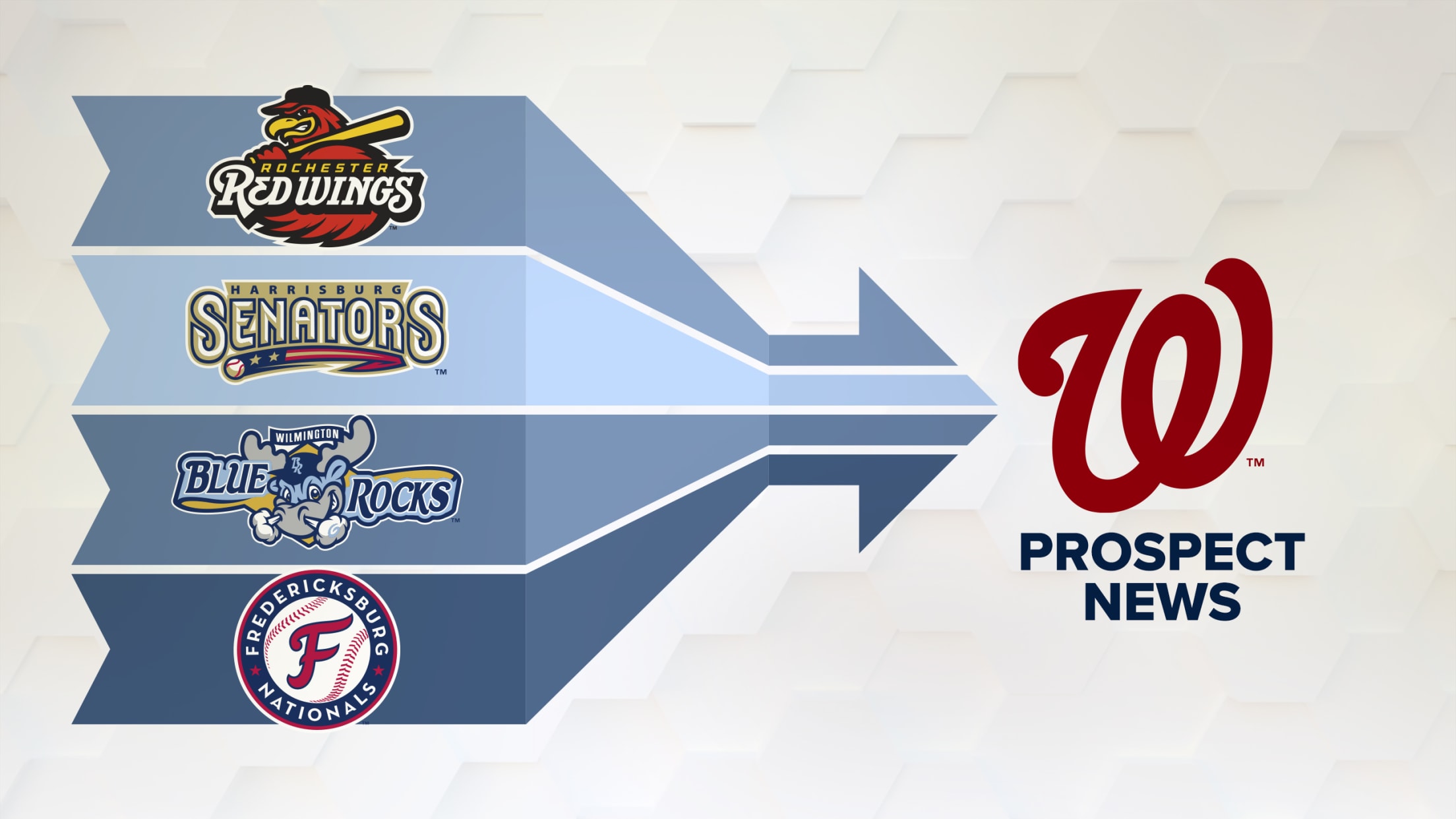 Welcome to the Nationals prospect update, where you'll find news, promotions and standout performances, all year long.
A memorable meal: Lee recalls moment MLB dream came true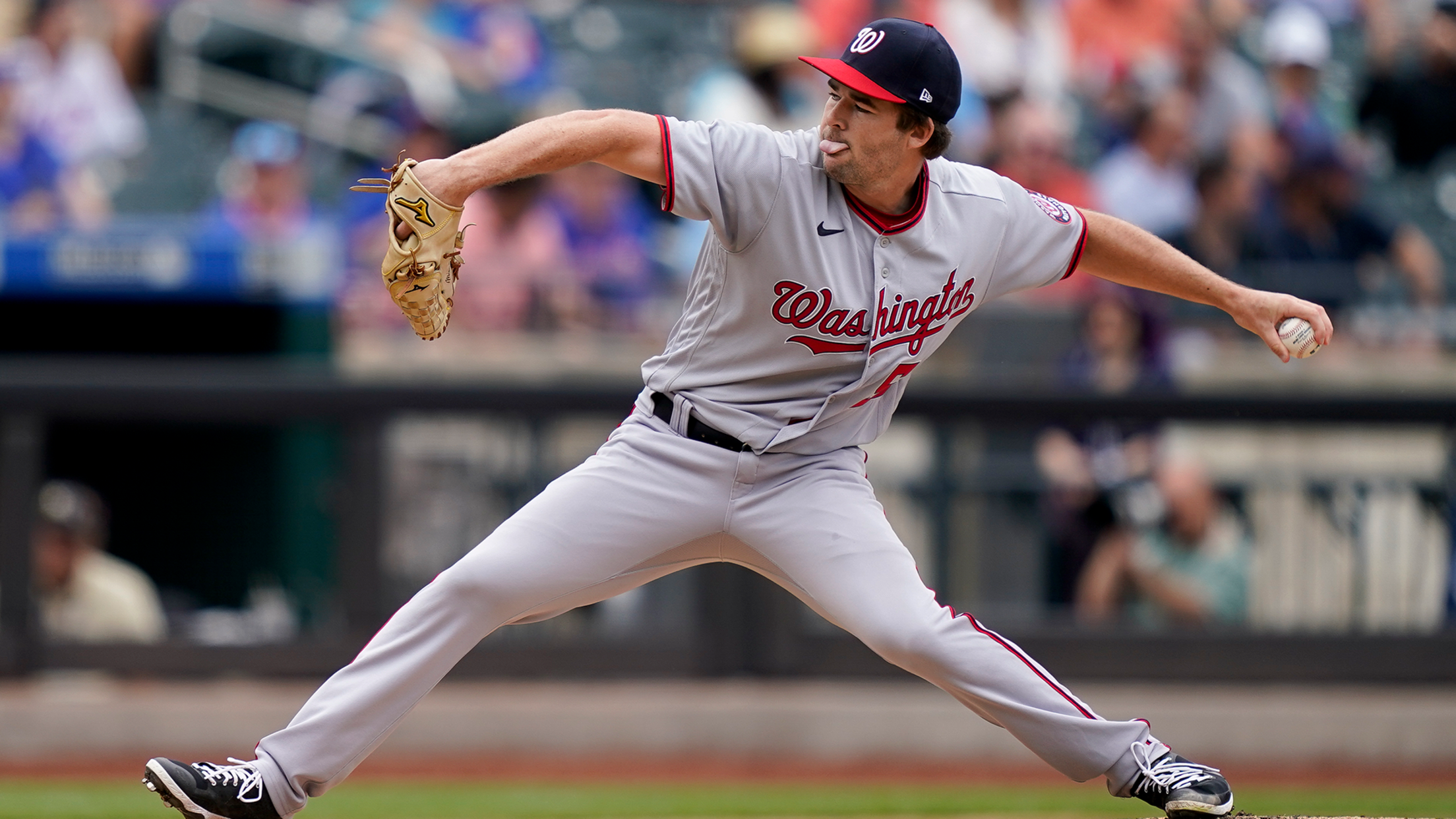 NEW YORK -- Evan Lee and his teammates on the Double-A Senators were watching the Nationals game over dinner at Buffalo Wild Wings in Erie, PA., when manager Tripp Keister posed a question to the left-hander. "He was like, 'Hey man, can you pitch on Wednesday?'" Lee recounted. "'I was
Prospect Adon has the stuff, but learning curve steep in Majors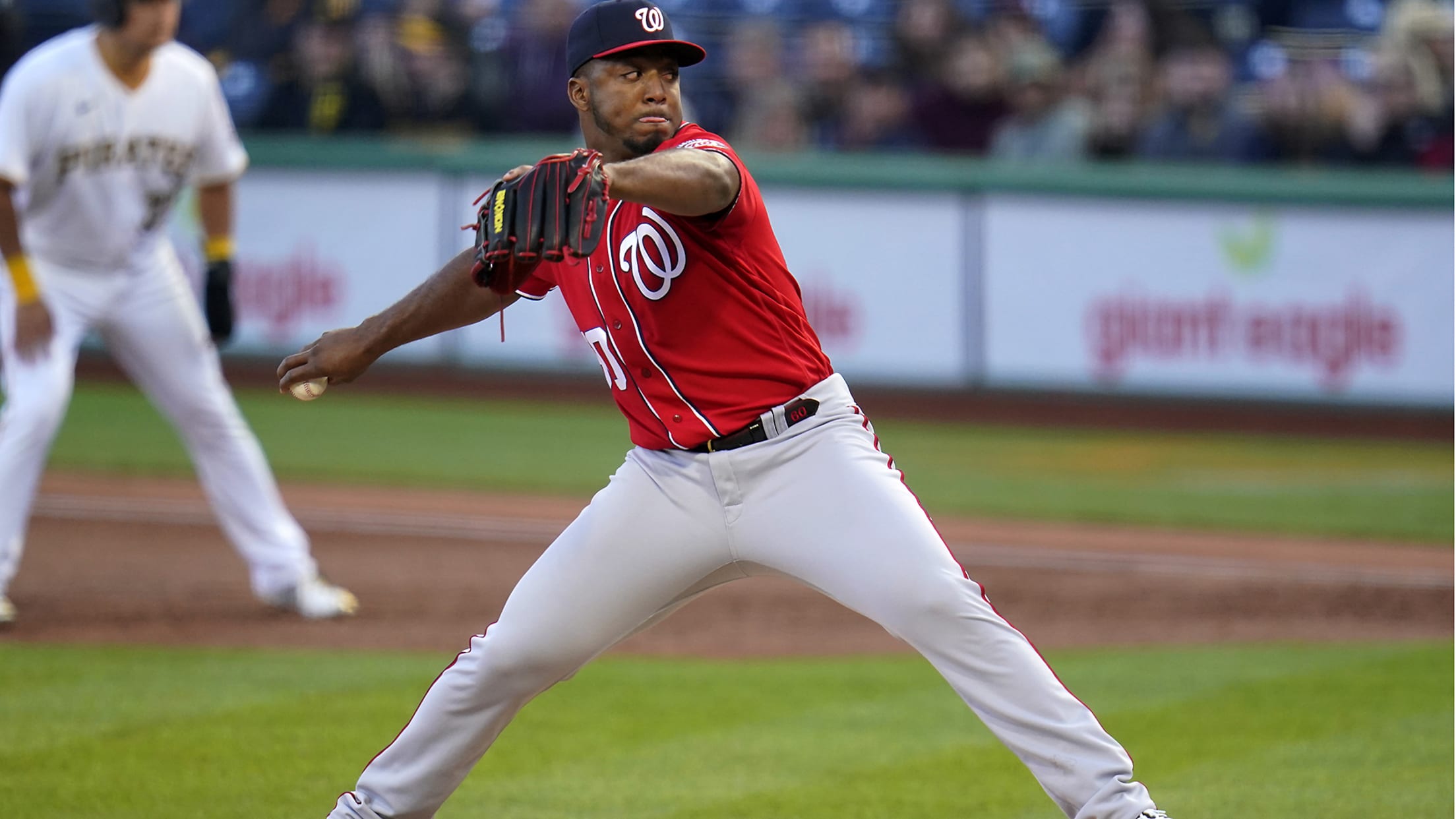 PITTSBURGH -- Washington rookie right-hander Joan Adon has the stuff to pitch in Major League Baseball, which is why the 23-year-old has been given an opportunity to hold down a spot in the Nationals' starting rotation. Through two starts, though, Adon has struggled to turn that stuff into results. He
Explore the Nationals' Minor League ballparks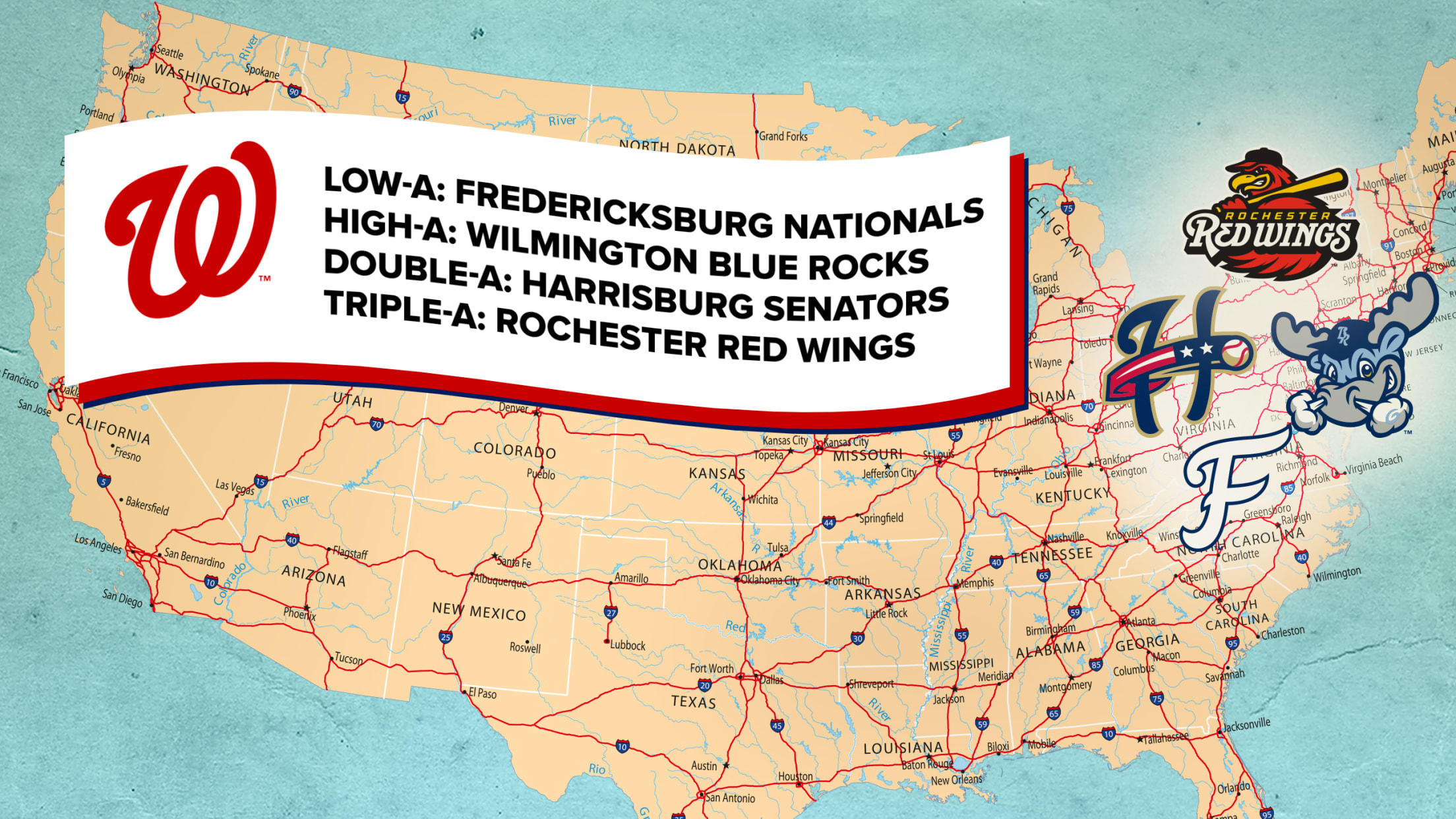 The Minor League Ballpark Guides series spotlights each stadium across baseball's affiliated ranks. Each edition provides ballpark highlights, from concessions to seating options to in-game entertainment to mascots. Ballpark Guides also take travelers through each facility's surrounding area, encompassing the best places in town to eat or drink, nearby tourist
Nats already see bright future for Adon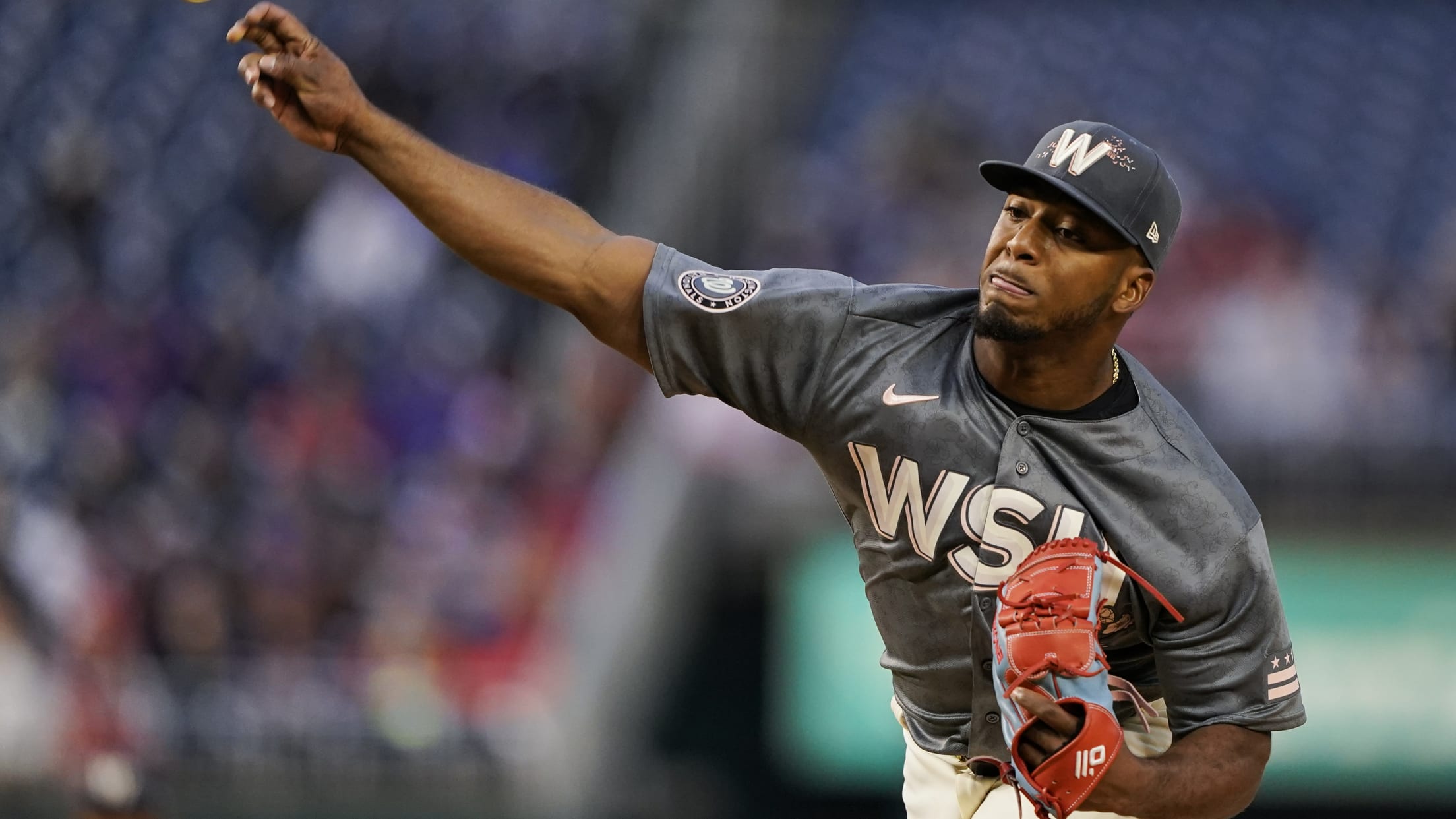 WASHINGTON -- Joan Adon didn't say much when manager Dave Martinez told him at the end of Spring Training he had earned a spot in the Nationals' starting rotation. Not because he wasn't happy, but because he was extremely happy. "Very exciting," Adon recalled on Opening Day. "Very exciting." Adon,
Where Nationals Top 30 prospects are starting '22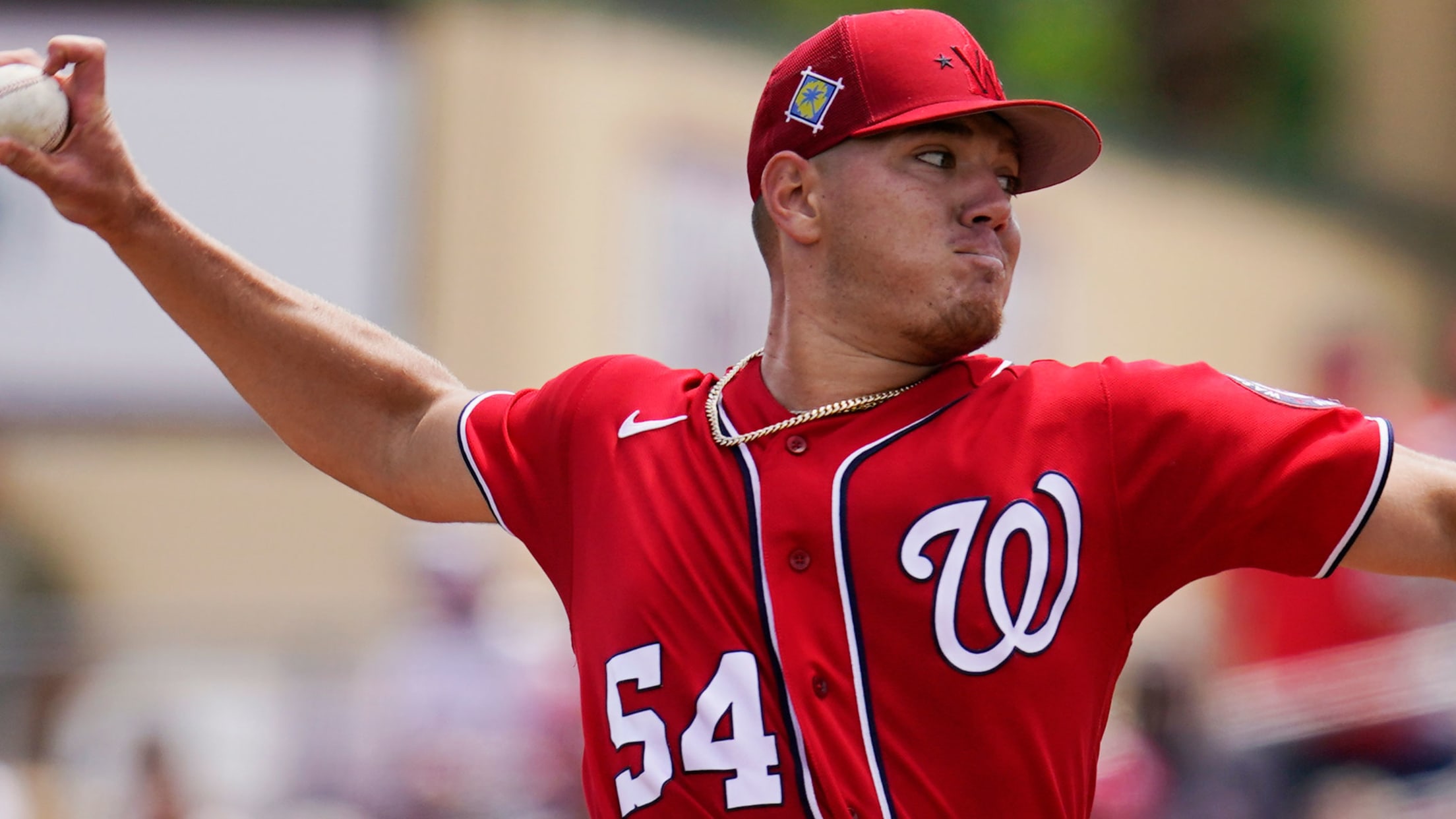 With the Minor League season opening this week, here's where the Nationals' Top 30 prospects are projected to start:
Cade Cavalli (MLB No. 39), RHP -- Rochester (Triple-A)
Brady House (MLB No. 49), SS -- Fredericksburg (Single-A)
Cole Henry, RHP -- Harrisburg (Double-A)
Jackson Rutledge, RHP
Nats have plan to be ready by Opening Day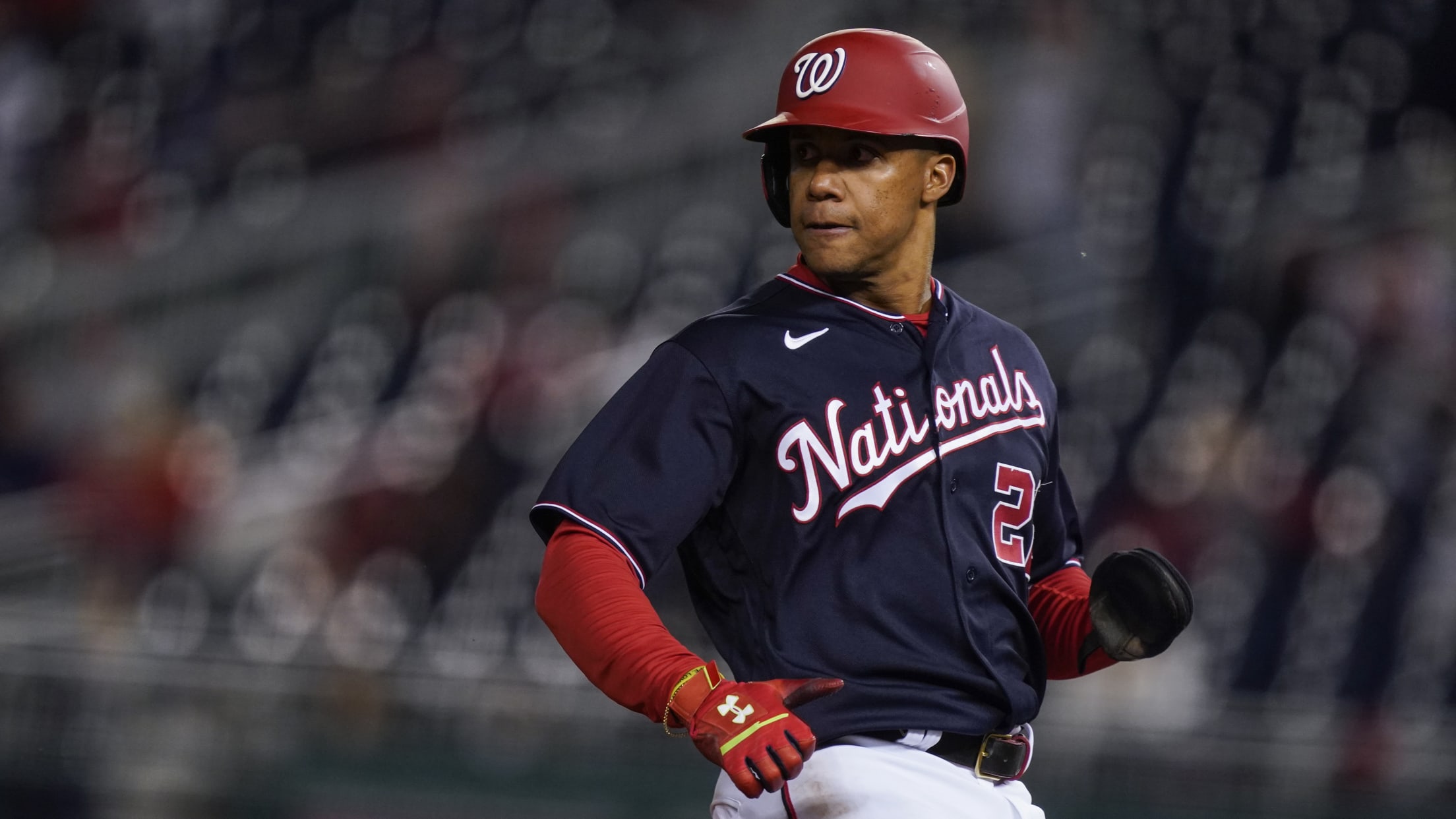 WEST PALM BEACH, Fla. -- One week out from Opening Day, the Nationals' game planning looks different at this point in Spring Training than in years past. The team is being creative (and flexible) in a lockout-condensed camp in order to get players the reps they need ahead of their
Cavalli embracing challenges, competition at camp
Nats' top-ranked prospect impressive vs. Cards, eyes big league debut in 2022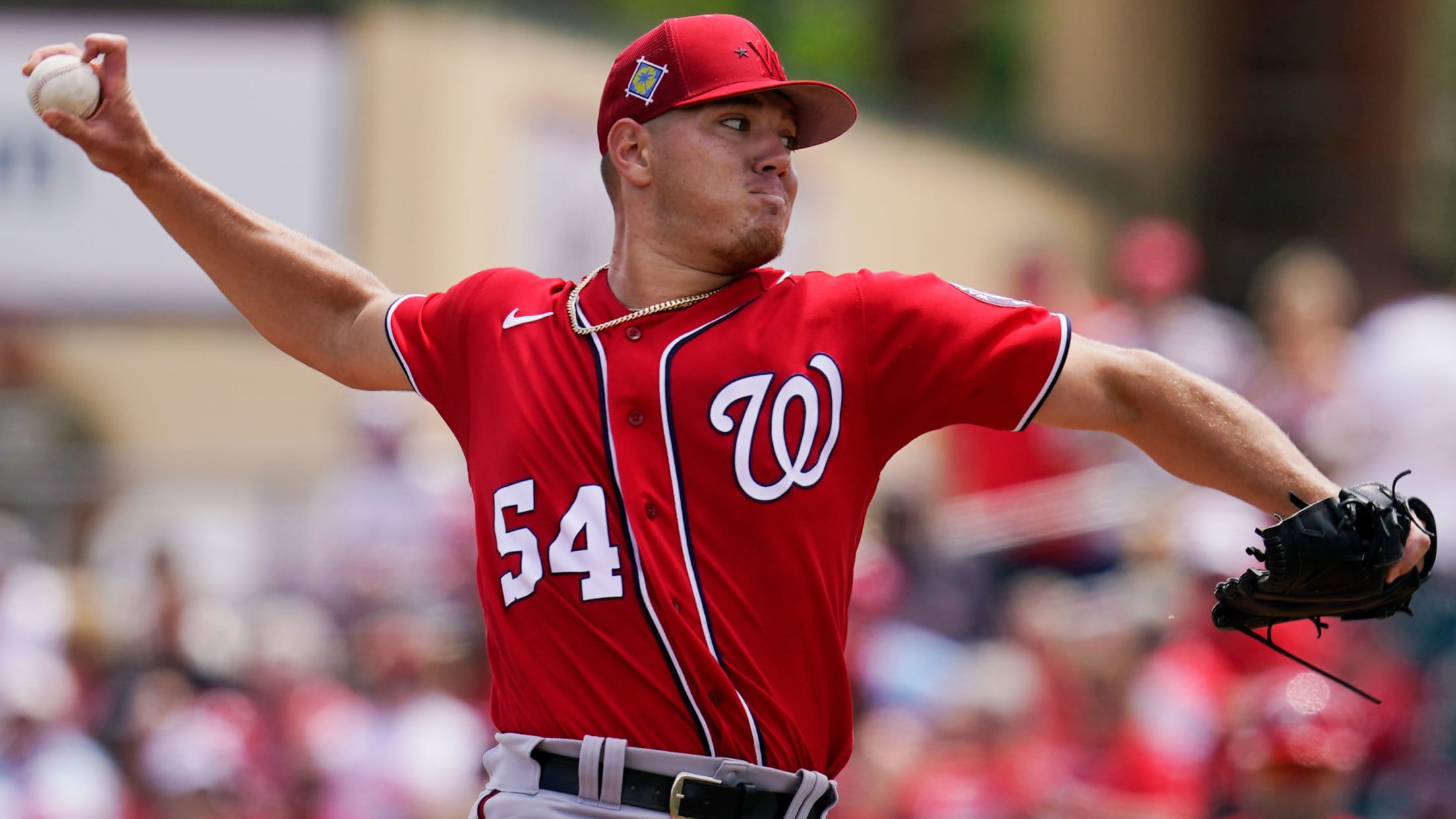 JUPITER, Fla. -- As the Nationals mull Cade Cavalli's path for the 2022 season, the electric right-hander is giving the team an impressive Spring Training résumé to consider. "He fit right in," manager Dave Martinez said. Cavalli -- ranked as the Nats' No. 1 prospect and MLB's No. 39 overall
Here are Washington's 2022 Top 30 Prospects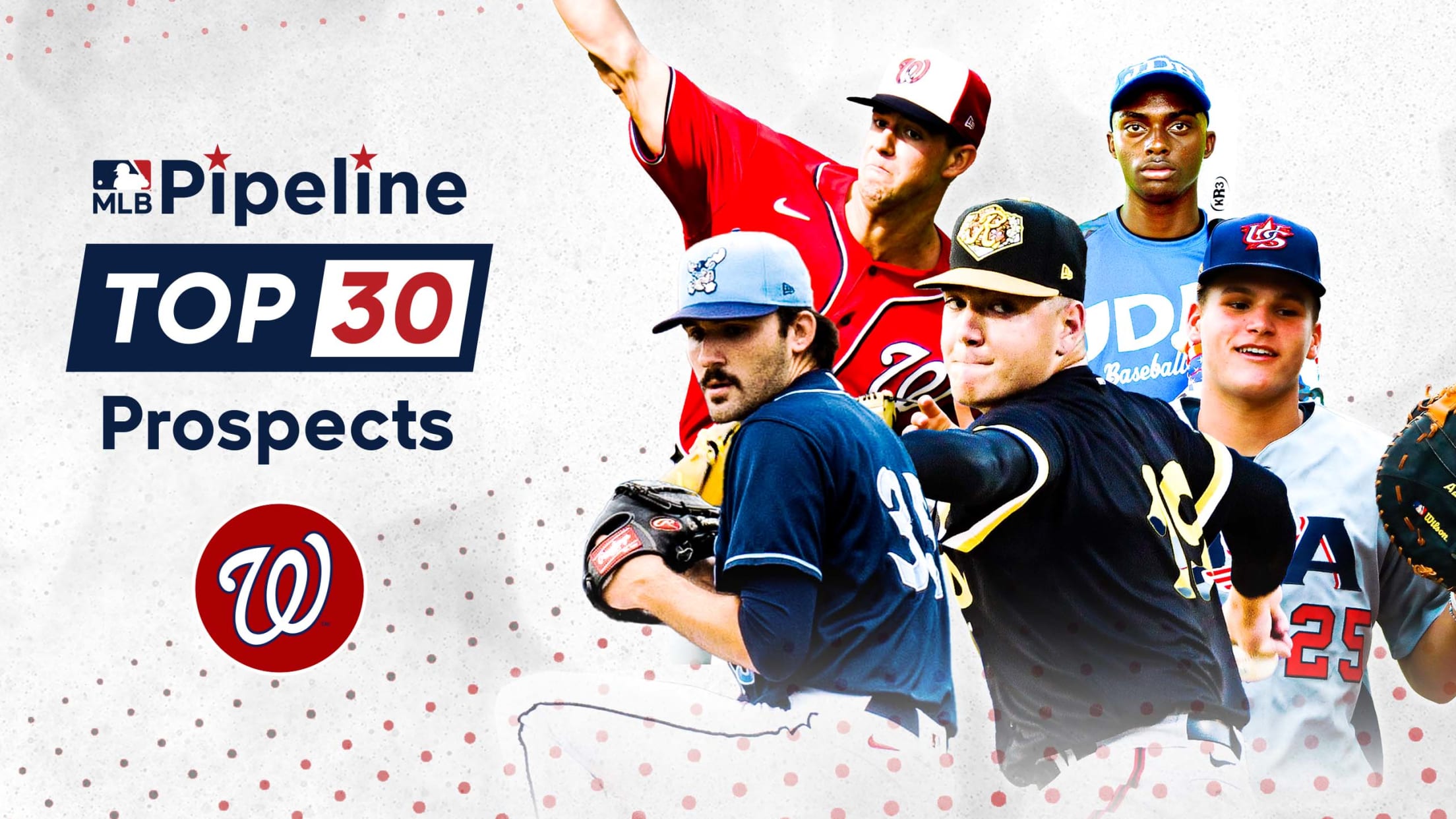 It's a new era in the Nationals farm system. It just took quality internal development, some promising Draft picks and international signings and one of the busiest Trade Deadlines in recent memory to bring upon that dawn. A year ago, Washington sat at the bottom of MLB Pipeline's Top 100
Notes: Sánchez returns; Cavalli (6 K's) dominates in ST game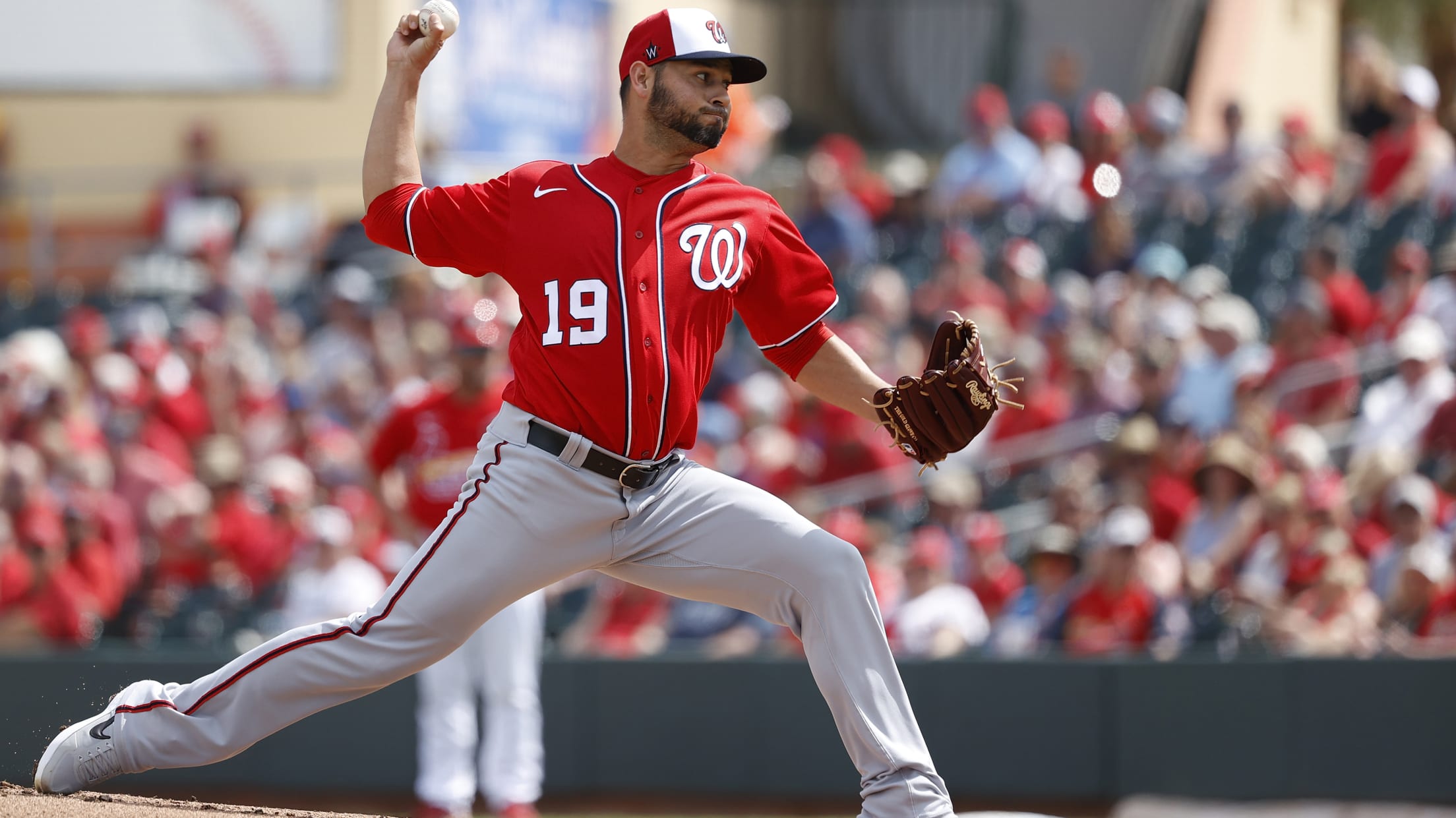 WEST PALM BEACH, Fla. -- Aníbal Sánchez dropped by manager Dave Martinez's office Sunday morning around 8 o'clock -- five hours before game time -- singing, "Guess who's back." "I said, 'Oh boy, here we go,'" Martinez recounted with a laugh. There was plenty for Sánchez to be joyful about.
Saenz's stuff, makeup have him on fast track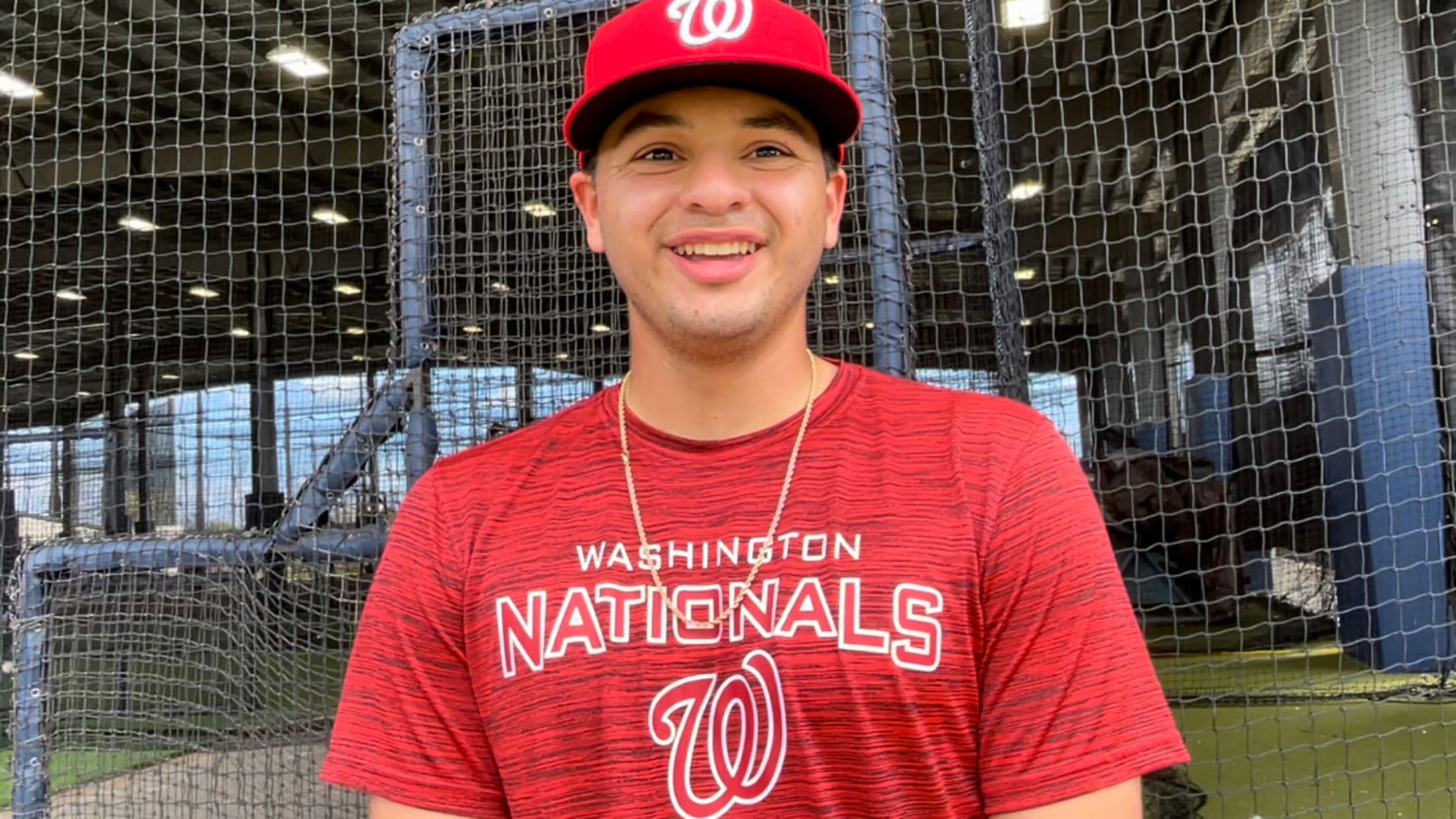 WEST PALM BEACH, Fla. -- Southpaw Dustin Saenz came into the Nationals' Minor League camp eager to learn from his fellow pitchers, many of whom have played in the big leagues or have already attained success in the Minors. To the 2021 MLB Draft fourth-round pick out of Texas A&M,
Boissiere 'feels really good' about fluid swing
Nationals' No. 17 prospect adopts leg kick, looking to build off 2021 season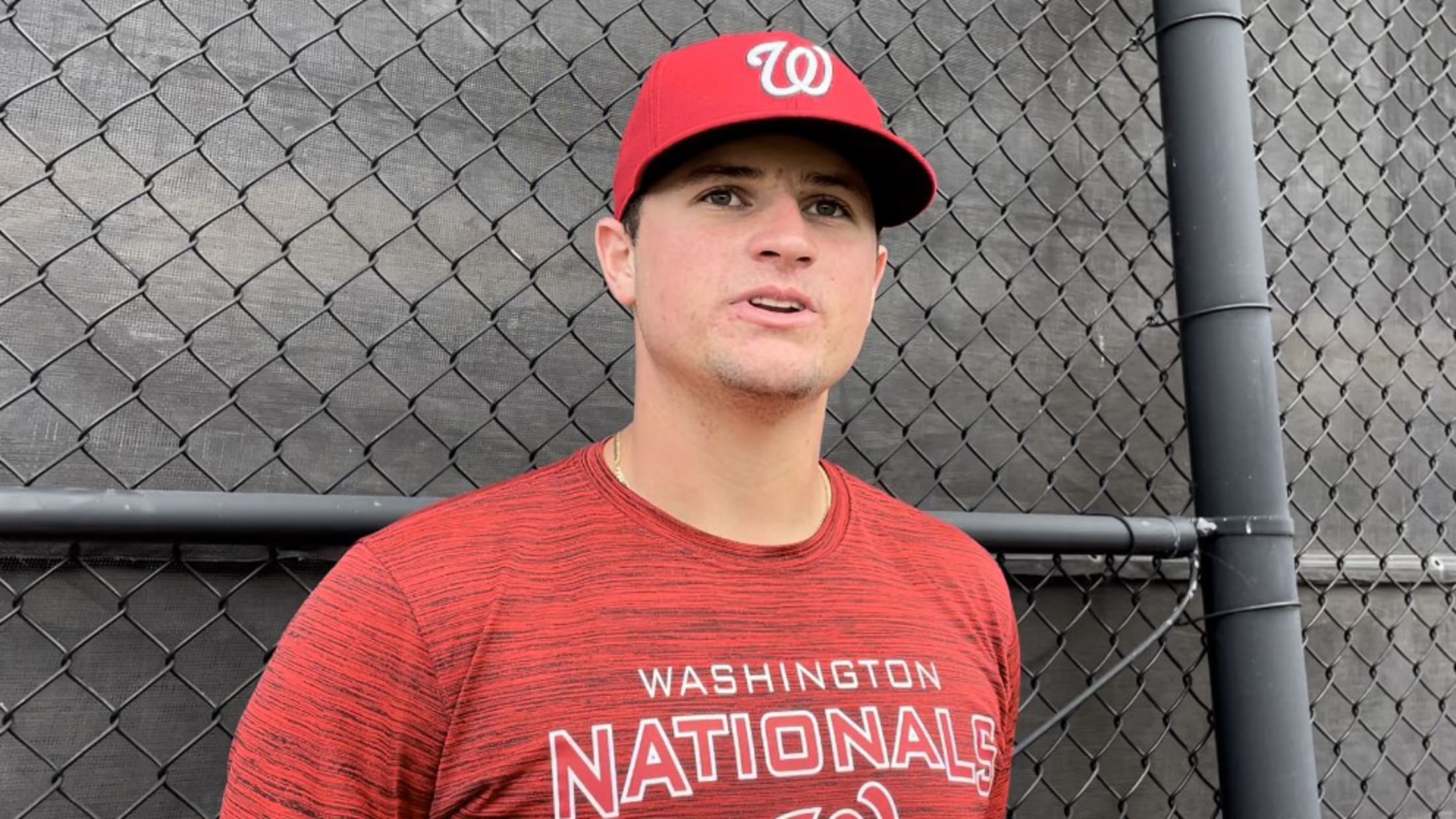 WEST PALM BEACH, Fla. -- Branden Boissiere can hit, there's no question about that. The first baseman led the University of Arizona and ranked third in the Pac-12 with a .369 batting average his sophomore season for the Wildcats before being selected by the Nationals in the third round of
'Miss less': LHP Parker eyes consistency in 2022 campaign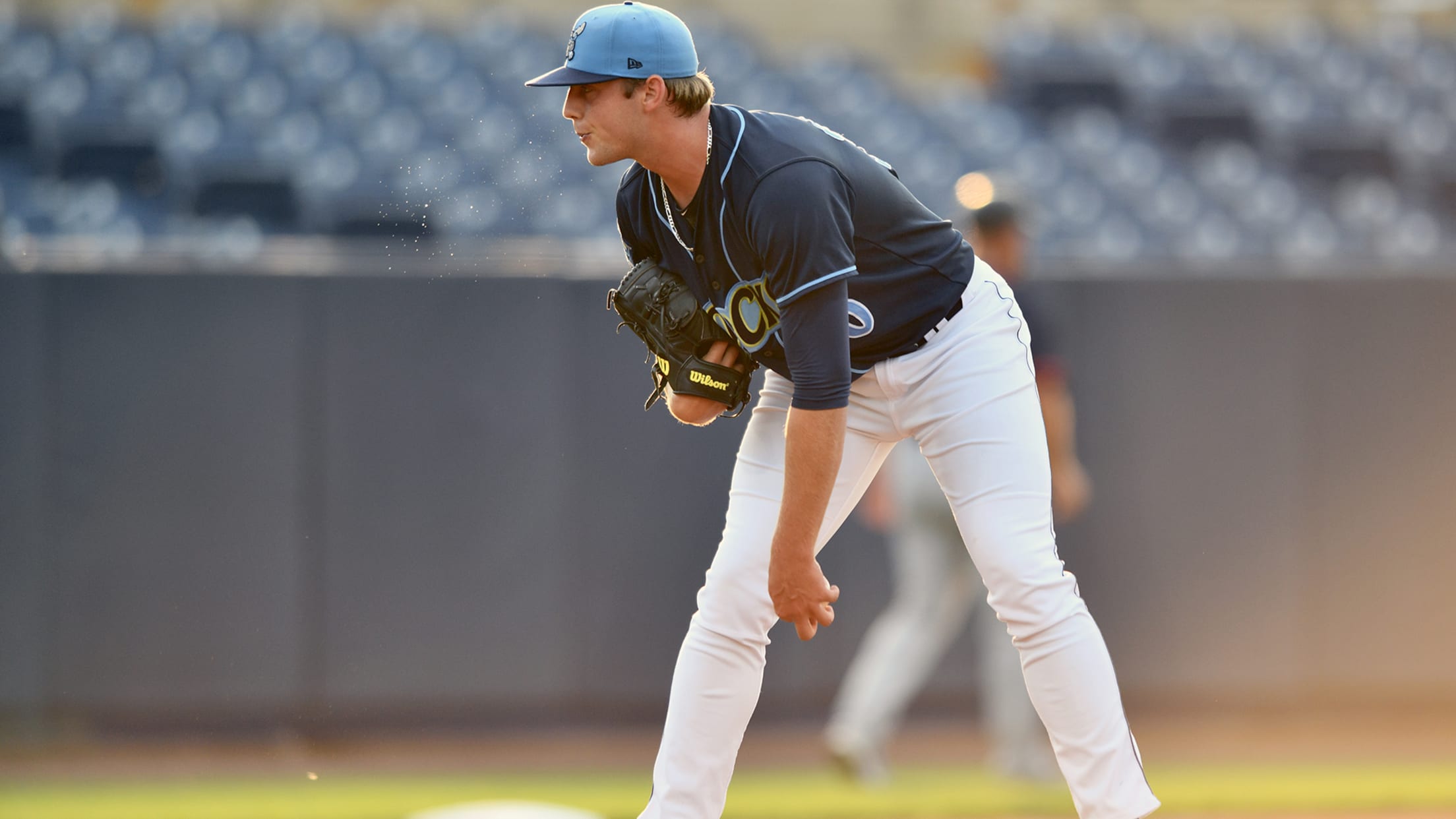 WEST PALM BEACH, Fla. -- Pitching to a rate of 12.7 strikeouts per nine innings is a solid foundation for a first year of pro ball. Still, left-hander Mitchell Parker sees room for improvement as he prepares for the 2022 season at Nationals Minor League camp at The Ballpark of
House working on timing, first step at Nationals' Minor League camp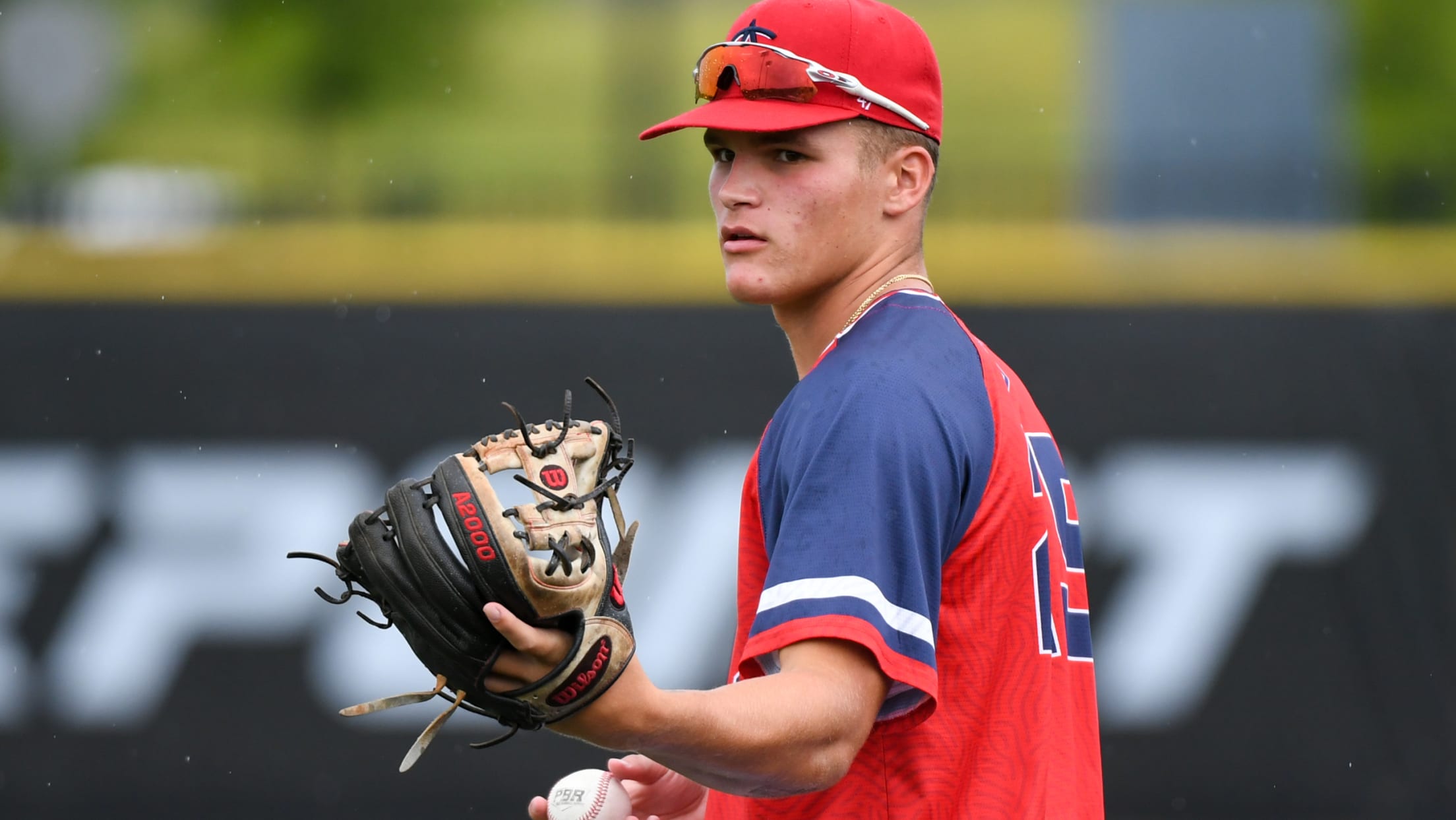 WEST PALM BEACH, Fla. -- For many people Brady House's age, this is the time of year to think about spring break. For House, who turned 18 years old one month before being selected by the Nationals with the 11th overall pick in the 2021 MLB Draft, he can't picture
No. 2 int'l prospect Vaquero wows with tools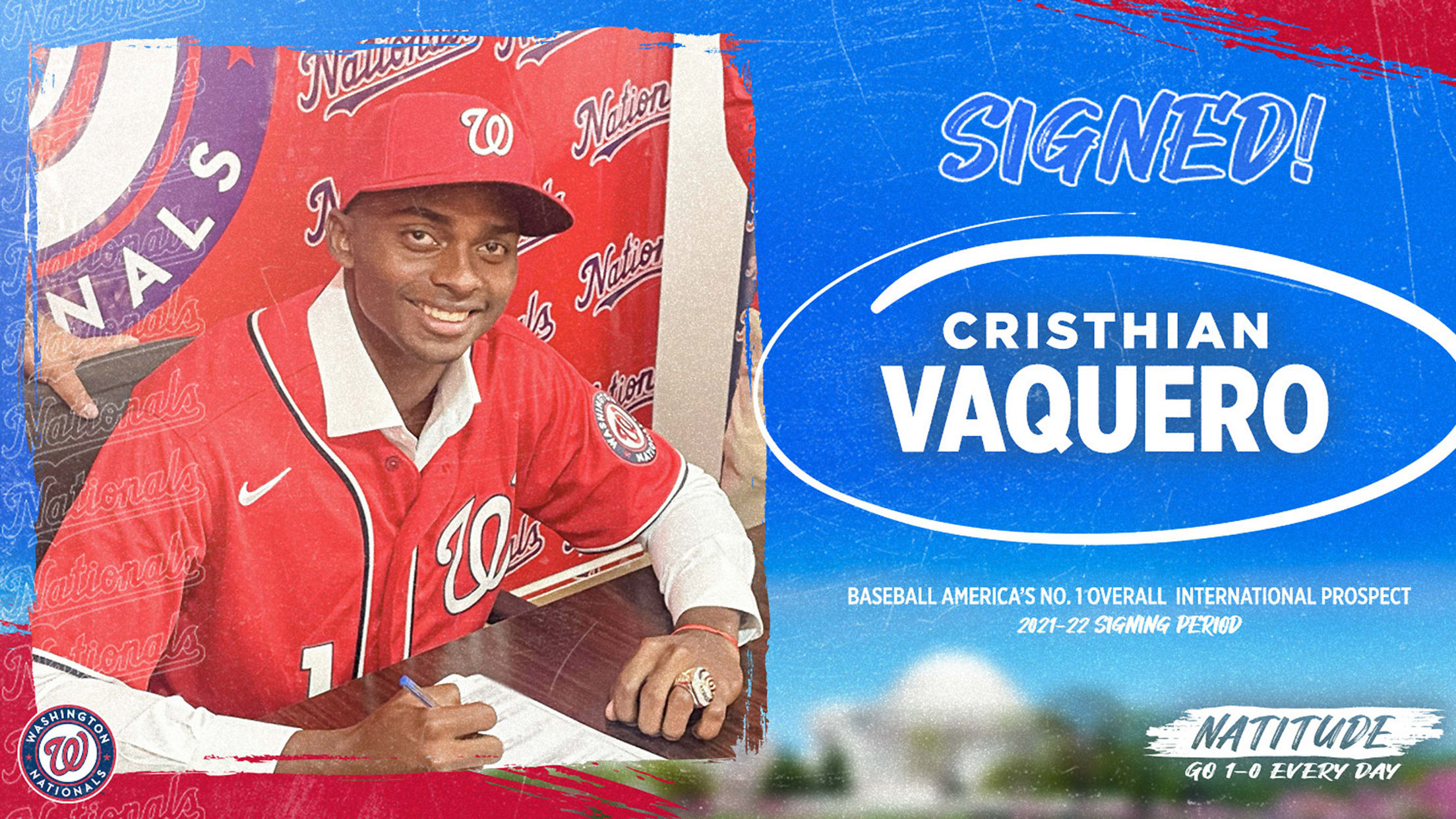 WASHINGTON – Cristhian Vaquero quickly approached the outfield fence as he continued running after catching a ball in the gap. He had pulled off head-turning defensive plays before, like diving, behind-the-back catches, but surely he would slow down as he neared the obstacle in his path, right? Instead, the athletic
Nats agree to deal with No. 2 int'l prospect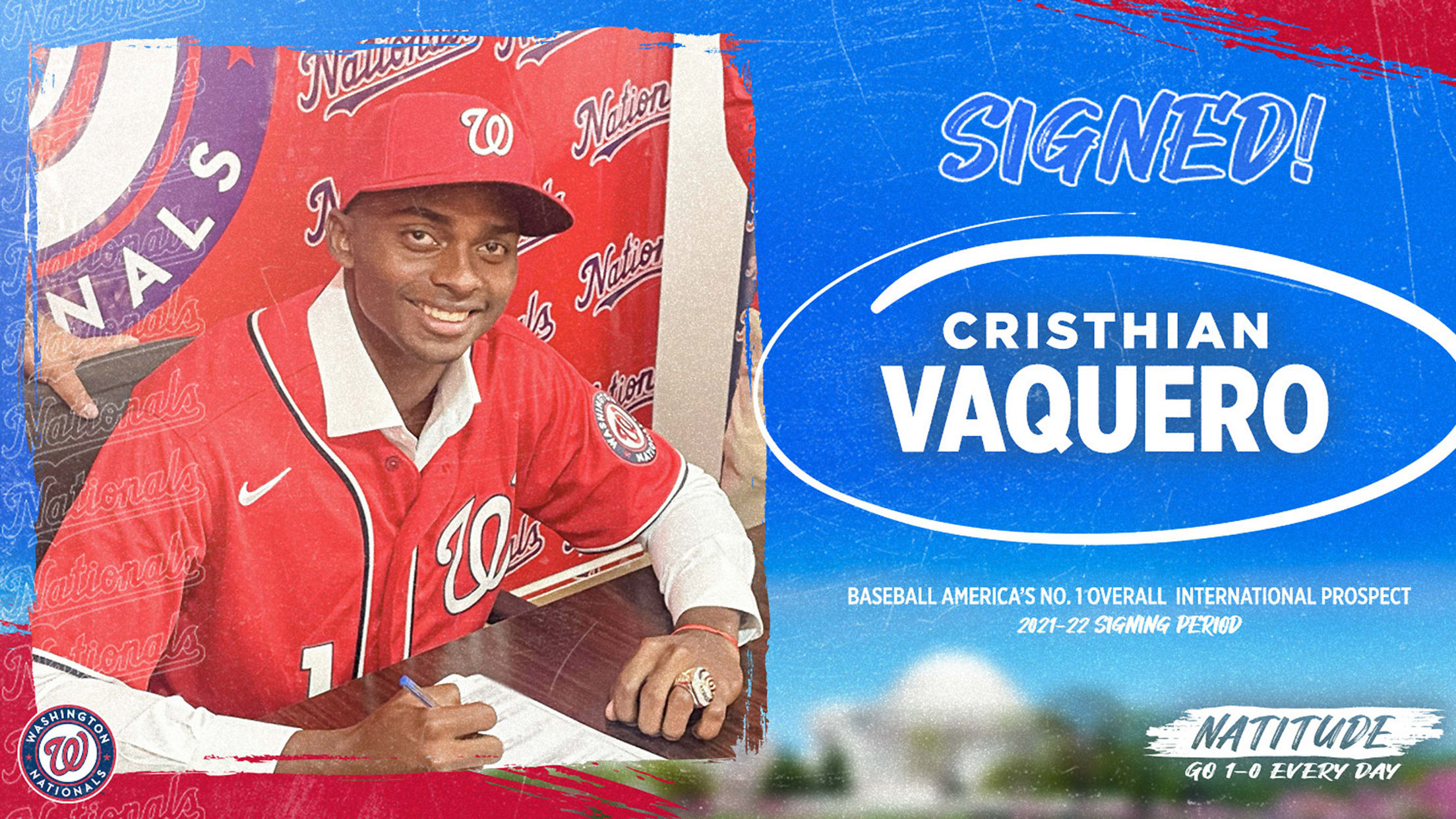 The Nationals have added another talented young outfielder to their system. The club announced on Saturday that it has agreed to a deal with 17-year-old Cristhian Vaquero, No. 2 on the Top 50 International Prospects list. Industry sources told MLB.com the deal was for $4,925,000. The Nationals have a base
Here are the 5 most improved farm systems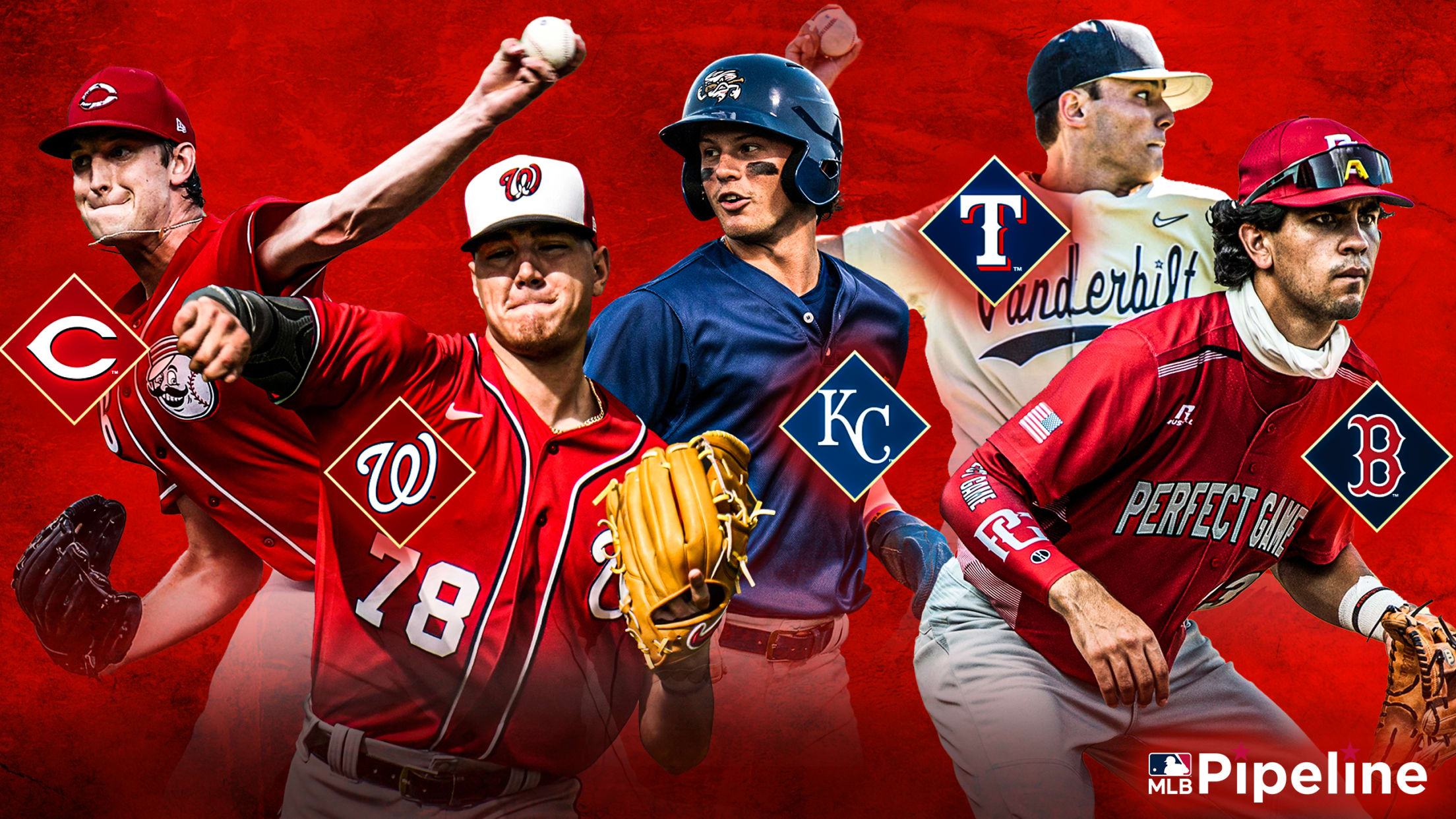 Twice a year, MLB Pipeline ranks all 30 farm systems in baseball. It was top 10 for a number of years, expanded to 15 in 2019 and then stretched to incorporate every organization in 2020. The first one comes before the season starts and it's followed up by a re-rank
Nats select infielder, 3 RHPs in MiLB Rule 5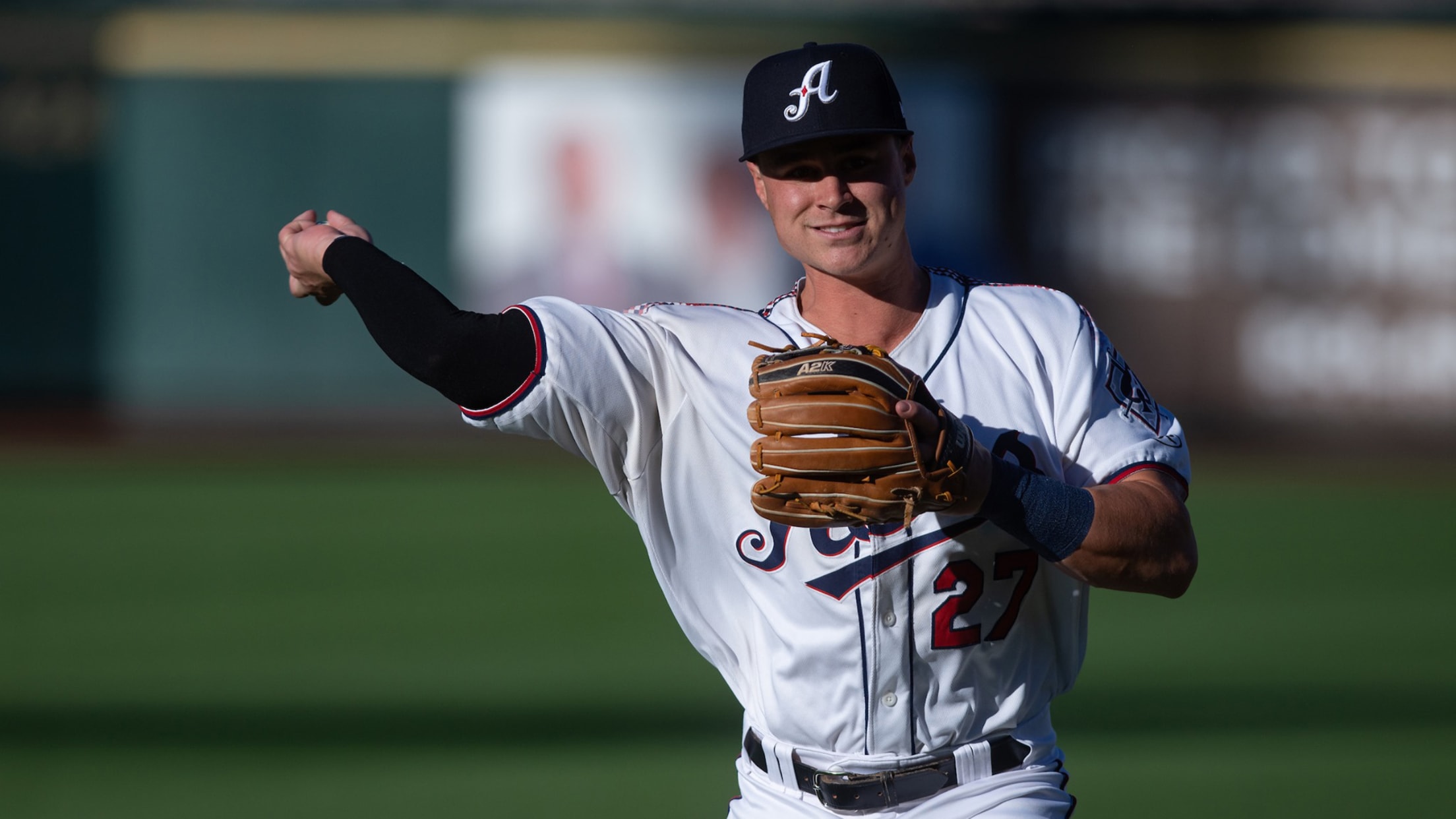 WASHINGTON -- The Nationals acquired four players, including one with Major League experience, on Wednesday in the Minor League phase of the 2021 Rule 5 Draft. They did not lose any of their eligible players to another organization. The group of eligible players was comprised of those who signed with
Nats protect OF Casey, LHP Lee from Rule 5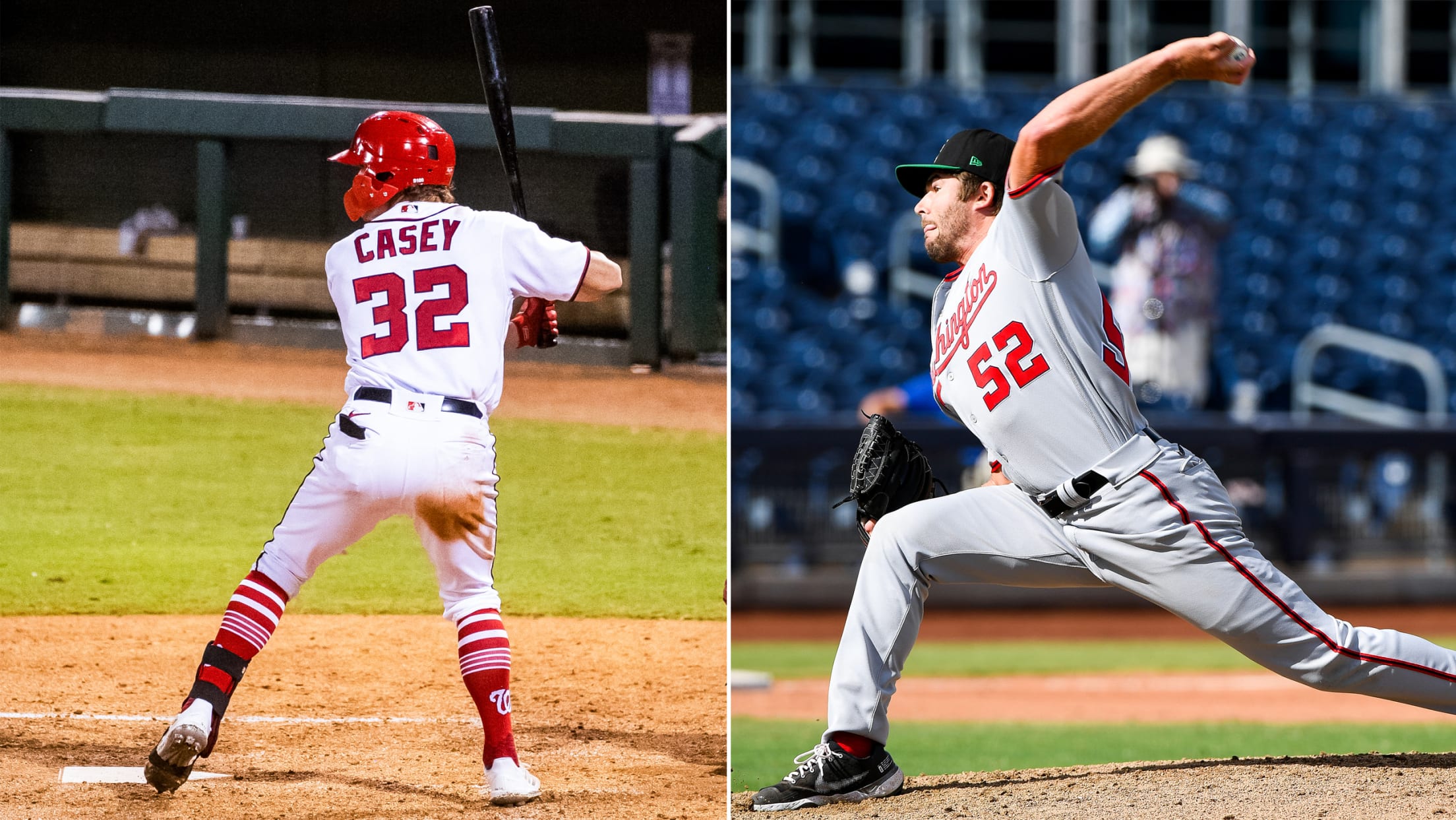 WASHINGTON -- Faced with the annual decision of who to add to the 40-man roster and, thus, who will be eligible to be picked up by another organization in the Rule 5 Draft, the Nationals selected the contracts of outfielder Donovan Casey and left-hander Evan Lee on Friday. Casey and
Nats' prospects poised to make splash in '22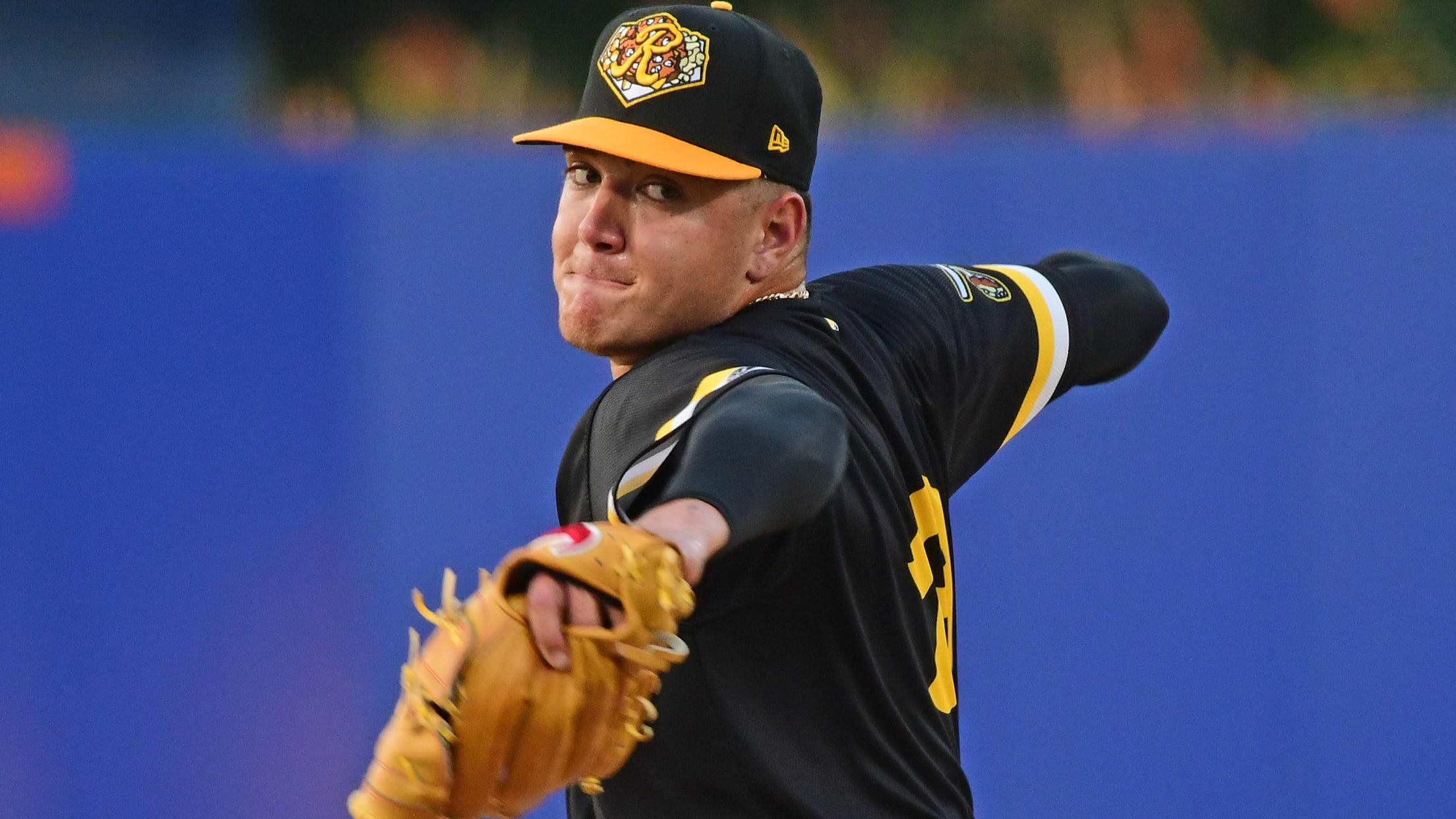 WASHINGTON -- The Nationals bolstered their Minor League system this season with an active Draft and a massive acquisition of prospects at the Trade Deadline. The flurry of moves added depth around their top pitching prospects: right-handers Cade Cavalli (No. 1 per MLB Pipeline), Jackson Rutledge (No. 3), Andry Lara
Nats' bats heat up as Ruiz slugs another HR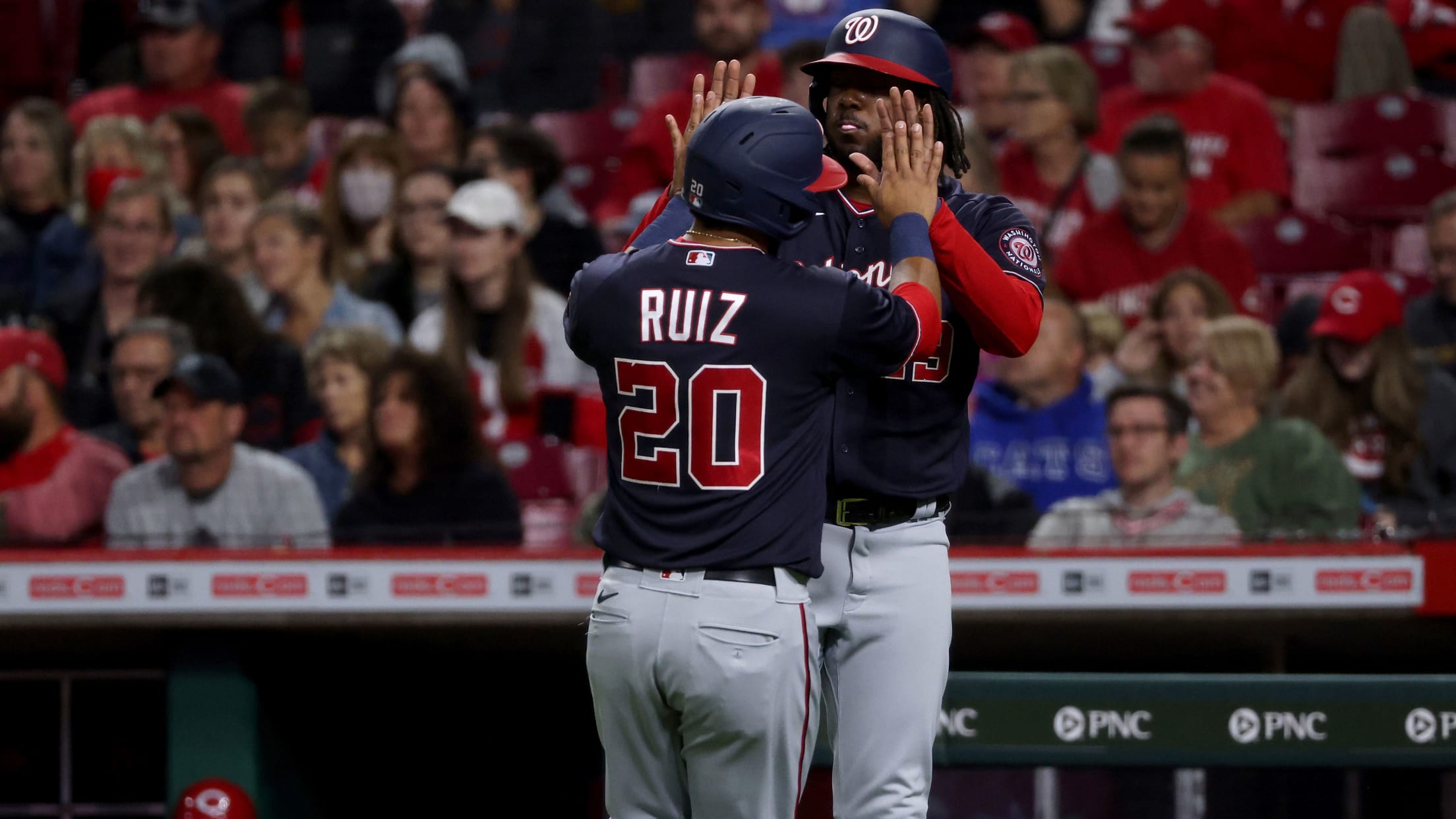 CINCINNATI -- Since mid-August, the Nationals have been one of the hottest-hitting teams in the National League. And contributions from players like catcher Keibert Ruiz have keyed the resurgence. On Saturday night, Ruiz and Lane Thomas homered, while Andrew Stevenson had a two-run single as the Nationals continued to swing
Rogers-Ruiz battery brings dynamic energy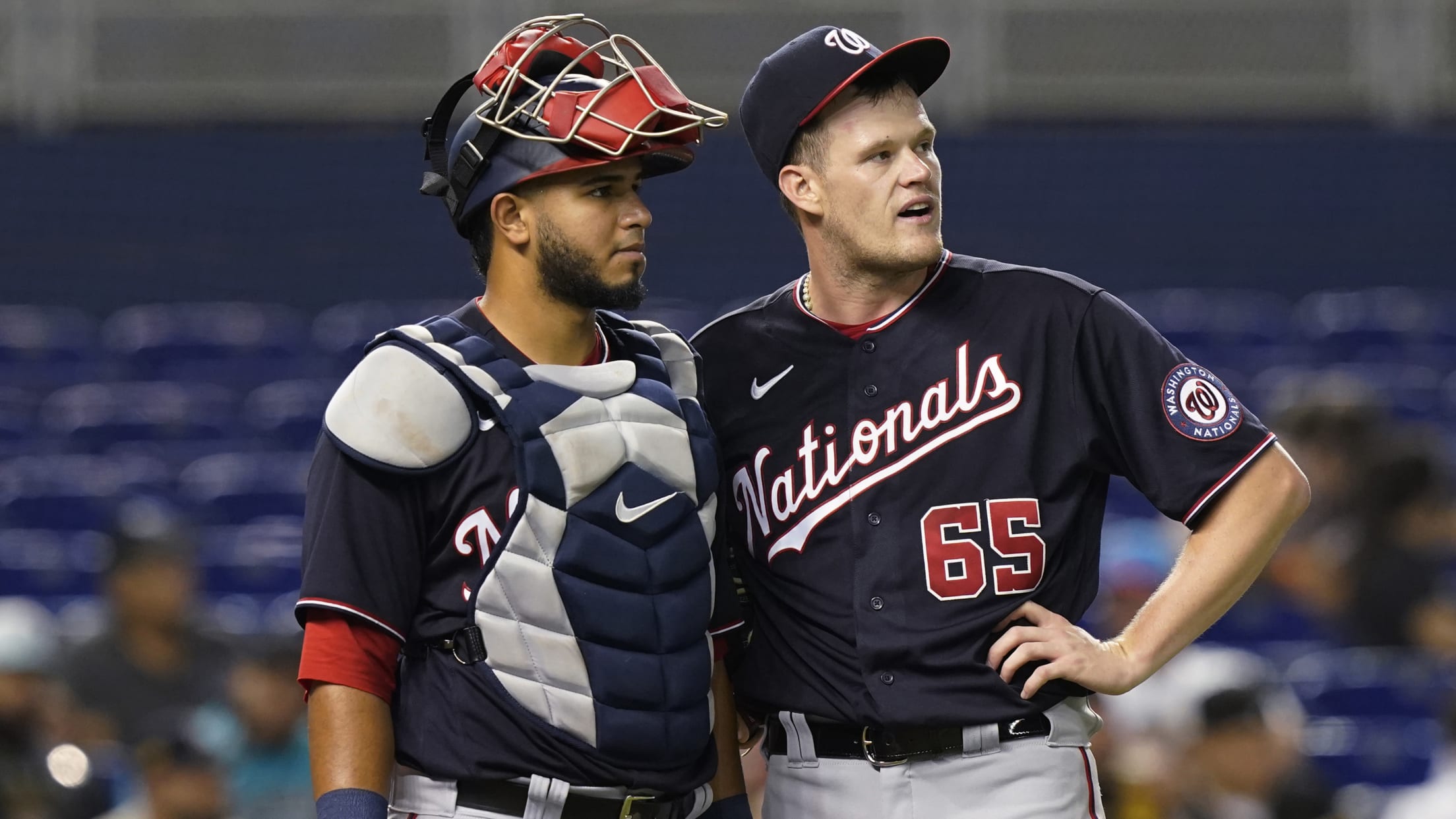 MIAMI -- Deep starts have been hard to come by for the Nationals this season. On Tuesday, left-hander Josh Rogers paired up with catcher Keibert Ruiz to throw a 7 2/3-inning gem en route to a 7-1 win over the Marlins at loanDepot park. Rogers threw 103 pitches while allowing
Ruiz back in lineup; skipper on HOF shoutout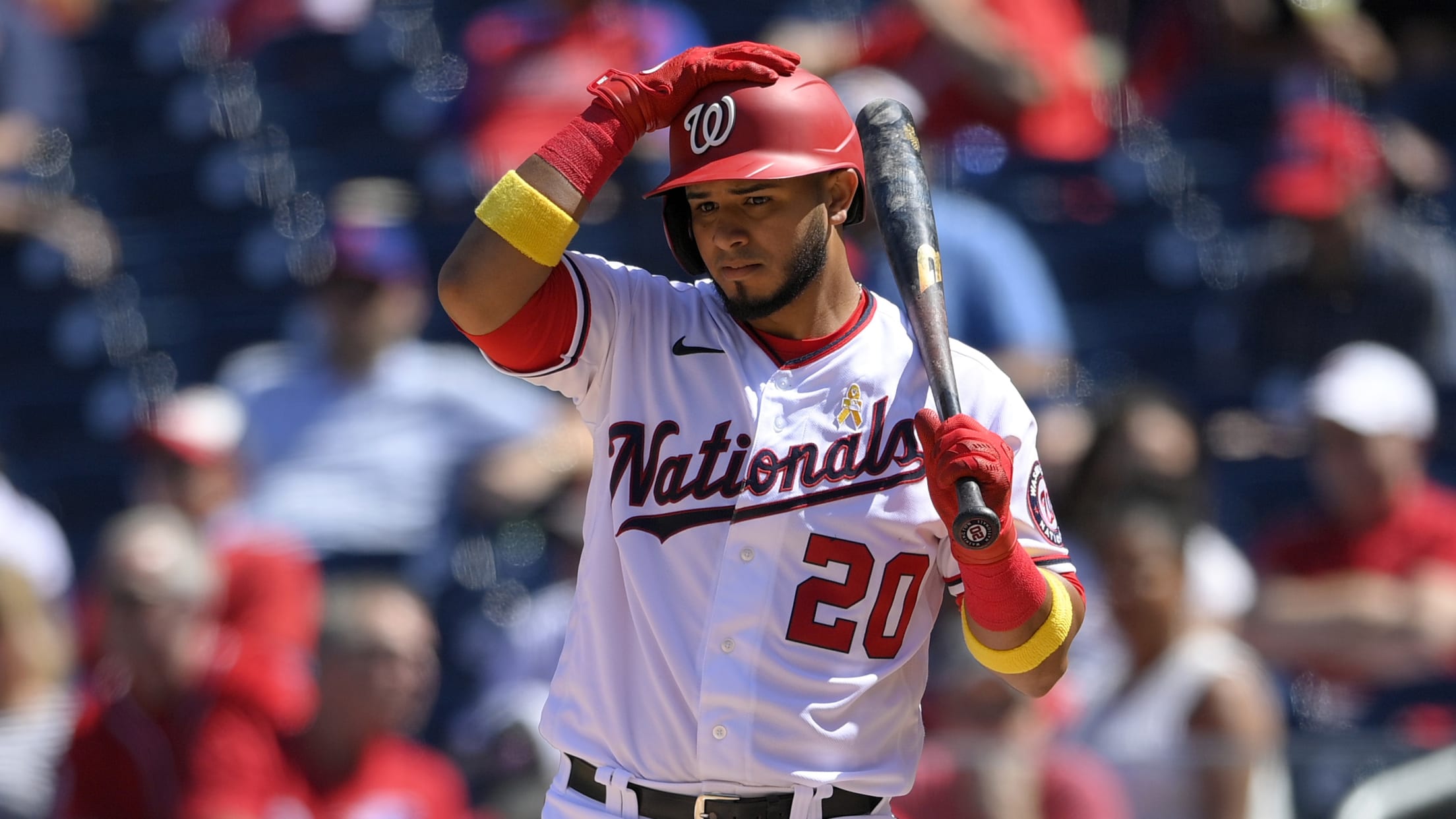 ATLANTA -- Keibert Ruiz is back in the Nationals lineup, and he's expected to stay there for a while. Ruiz, the Nationals' No. 1 prospect, missed three starts with a left knee bruise after fouling a ball off of himself in Saturday's game. He pinch-hit on Tuesday night, and came
With Nats debut done, Ruiz ready to improve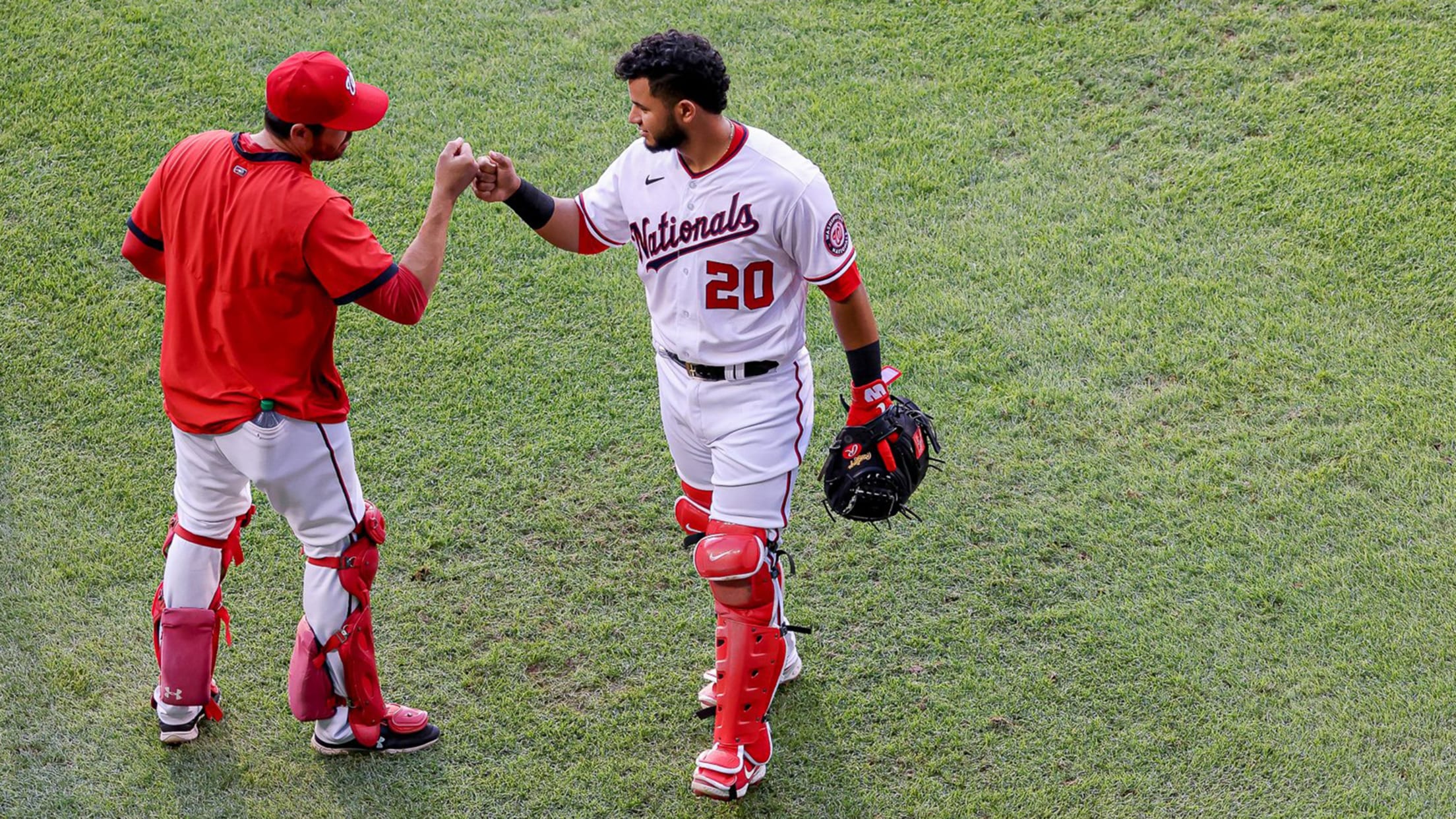 WASHINGTON -- Keibert Ruiz woke up Monday morning around six o'clock. He had slept well, and he was excited: the next chapter in his promising baseball career was about to begin. The 23-year-old catcher made his debut with the Nats in the 7-4 series-opening loss to the Phillies at Nationals
Nats' Ruiz: What to expect in Majors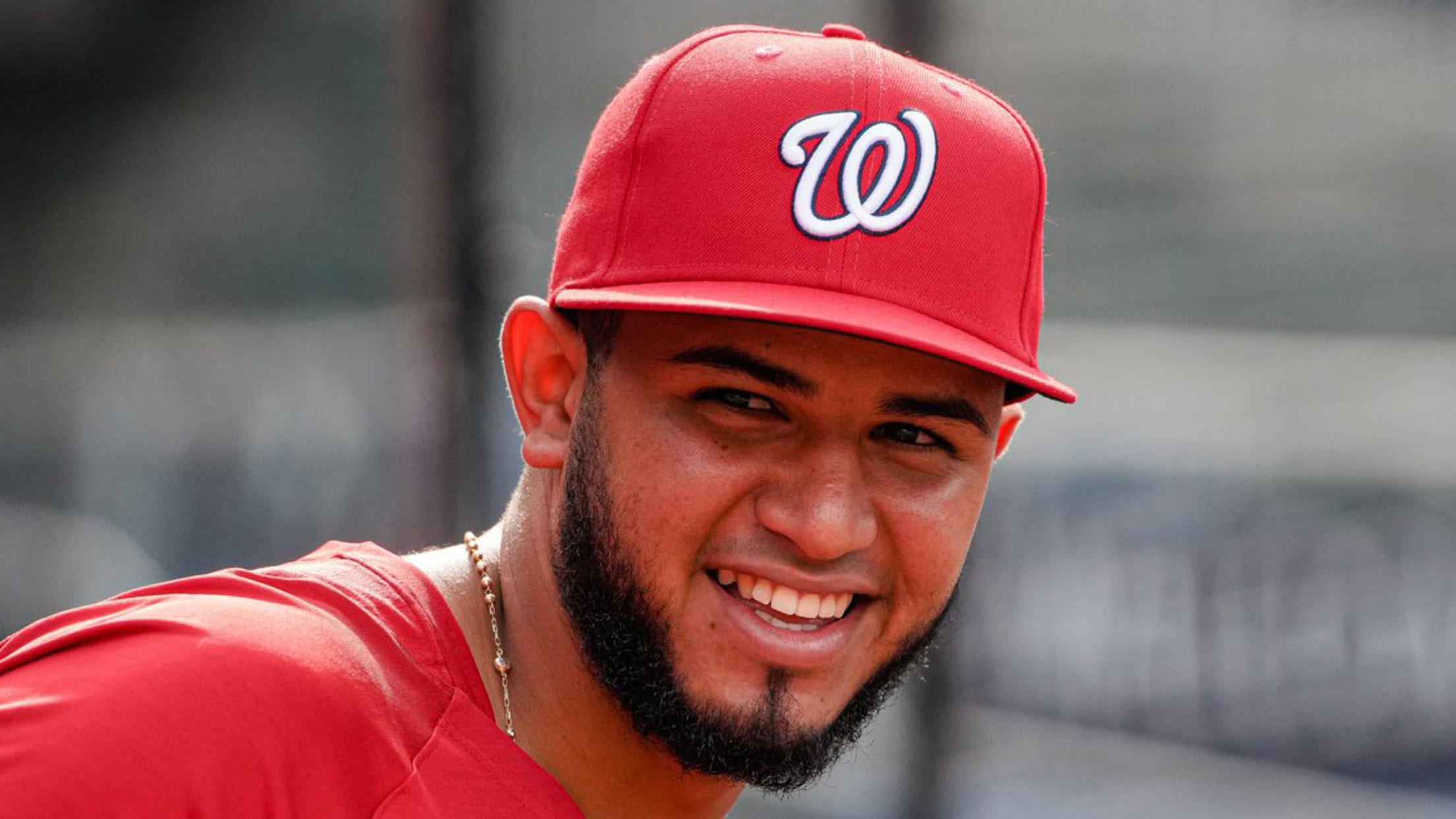 It wasn't easy to part with Trea Turner and Max Scherzer at the Trade Deadline, but getting Top 100 Prospects Keibert Ruiz and Josiah Gray as part of the four-player package in return made that decision worthwhile for the Nationals. Washington envisions Ruiz and Gray becoming cornerstones they can build