Nats stars, Expos legends top club's int'l history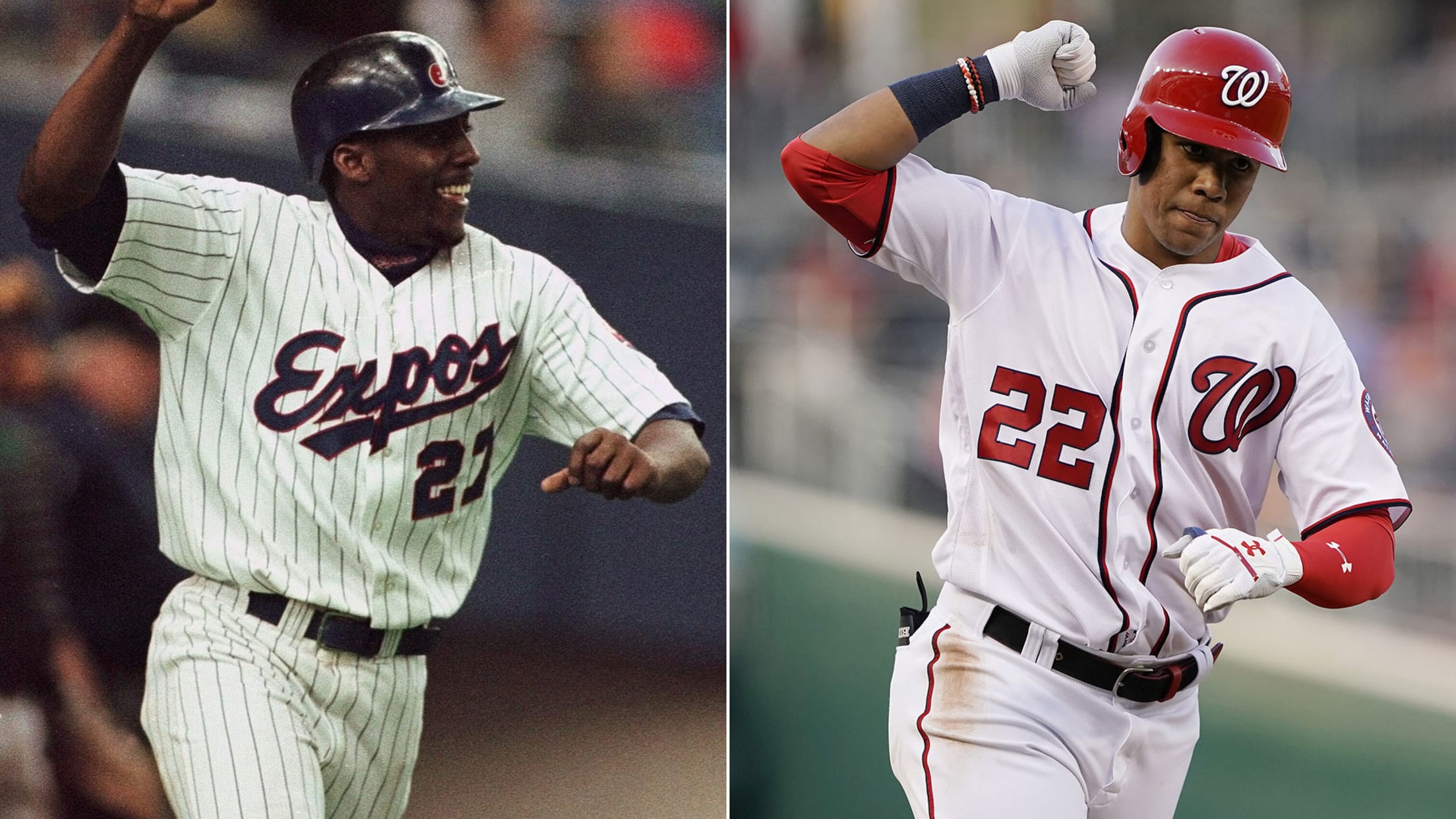 MLB Pipeline recently released its annual Top 30 International Prospects list for players eligible to sign in the 2020-21 signing period. These young players are the game's international stars of tomorrow and are following in the footsteps of thousands of international players who laid the groundwork before them. One day,
Scout tells terrific tales from his 53-year career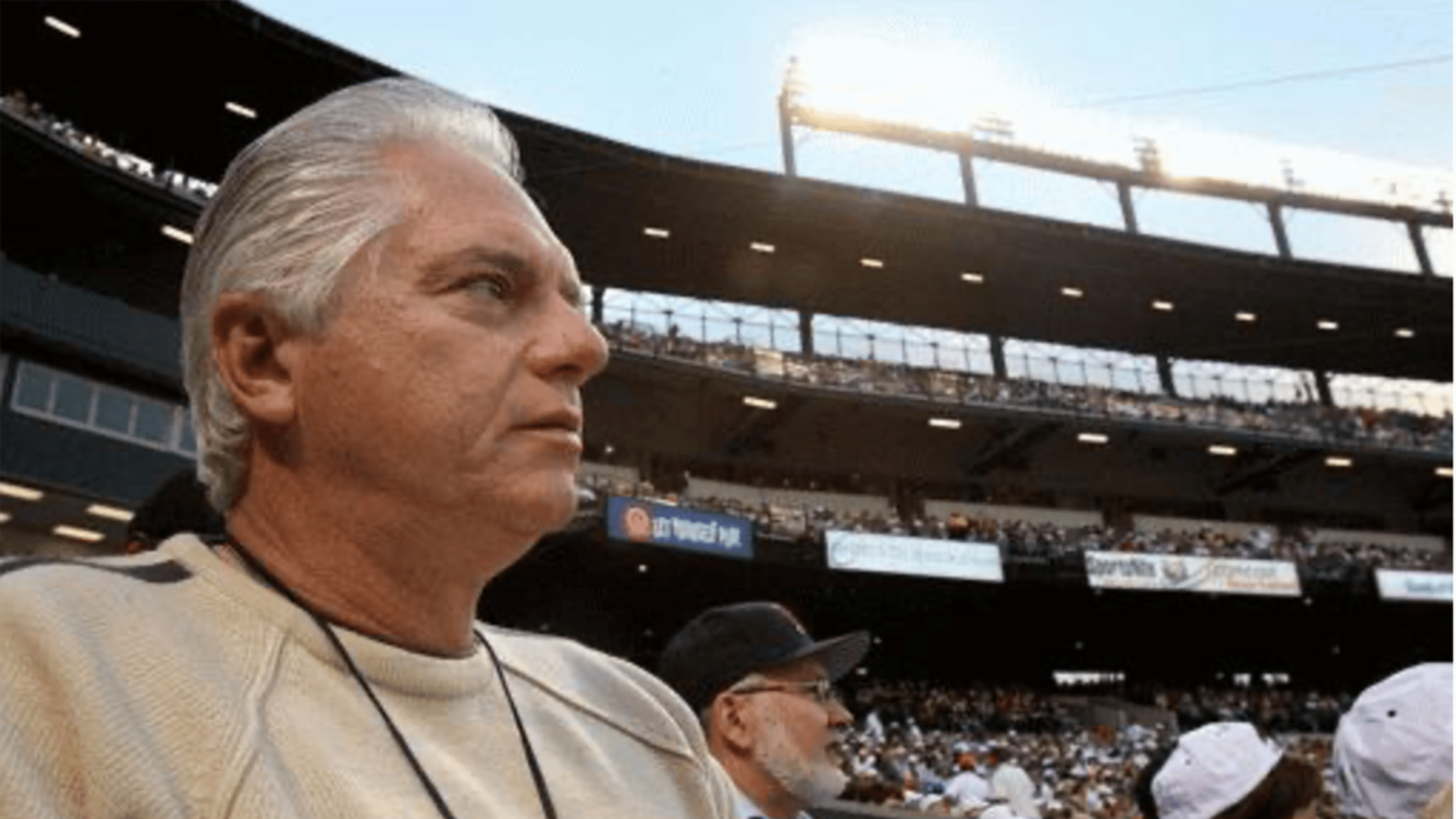 While we wait for the baseball season to get underway and for scouts to get back out on the road for their respective organizations, MLB Pipeline will shine a spotlight on these hard-working evaluators who are typically behind the scenes. We'll talk to scouts across the game about their best
30 prospects we'll be talking about in 2022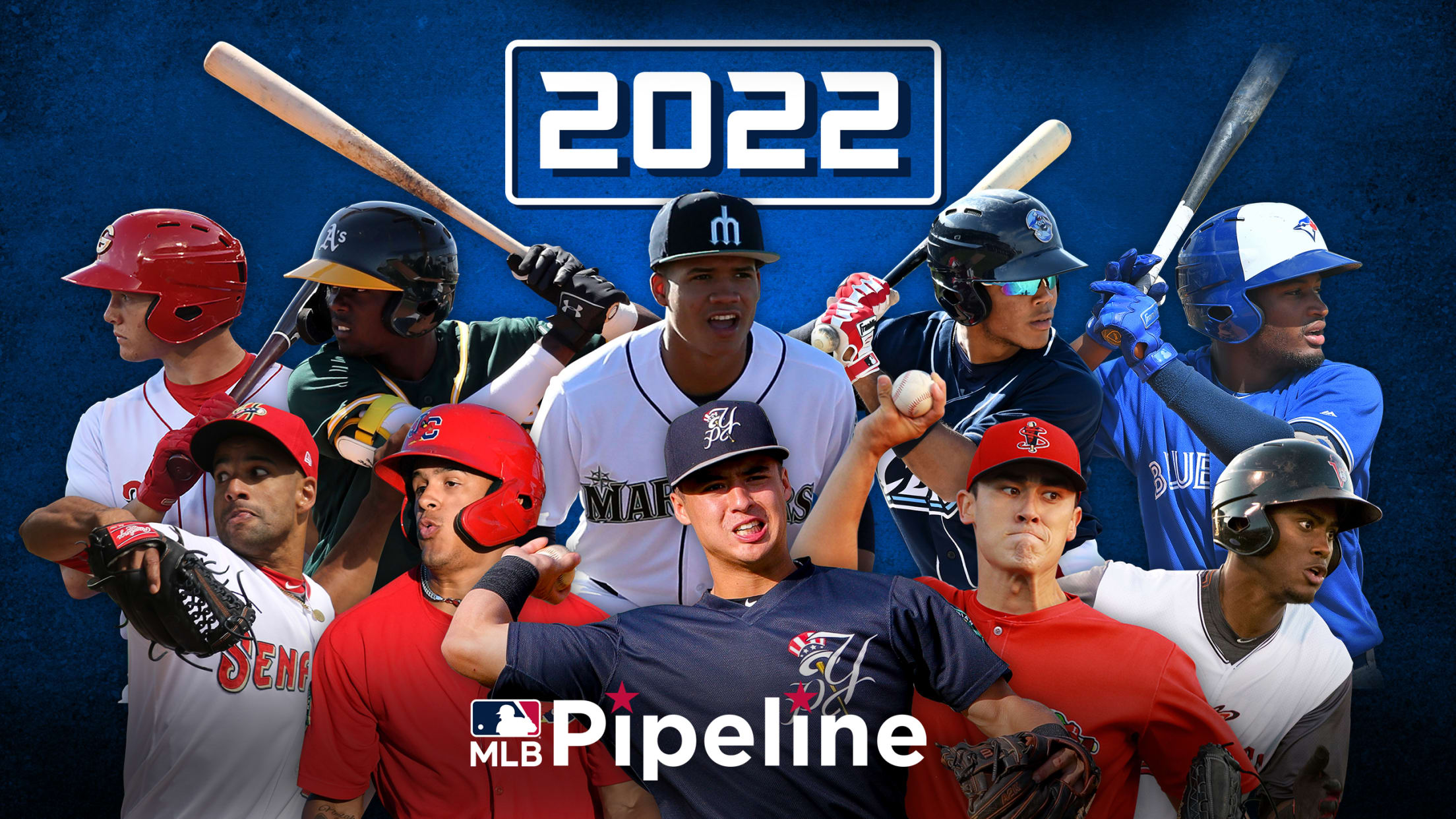 Right now, all baseball fans can do is look ahead to the future. We decided to take that to the extreme by looking two years down the road at which prospects we expect to be big names in 2022. The fact that 14 of the Top 20 players on MLB
Pipeline Q&A: Nats prospect Jackson Rutledge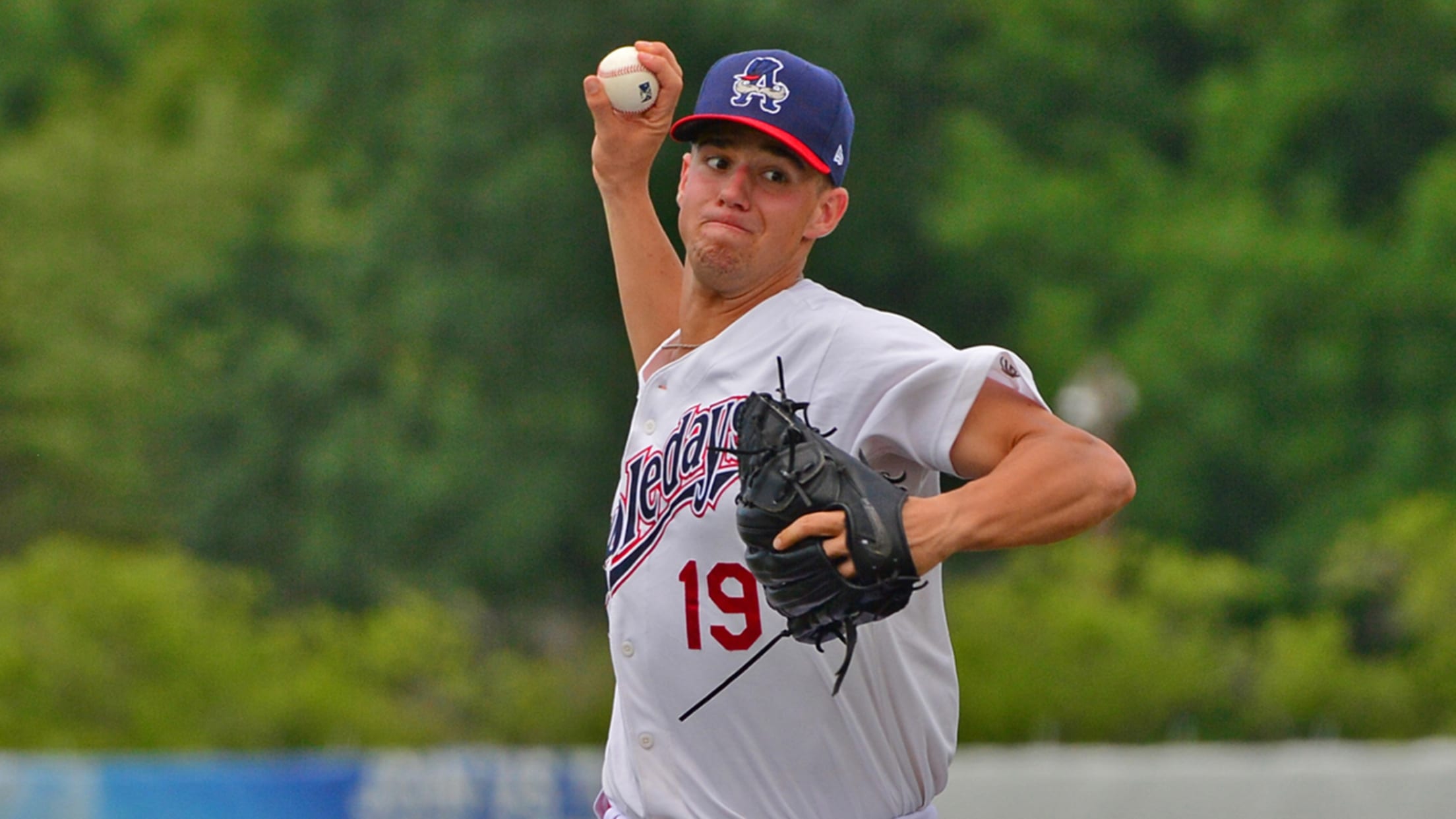 WEST PALM BEACH, Fla. -- Jackson Rutledge was the Nationals' first-round pick of the 2019 Draft, taken No. 17 overall out of San Jacinto Junior College. The No. 3 prospect on Washington's newly released Top 30 prospects list, the 6-foot-8 right-hander had a 3.13 ERA and .169 batting average against
Here are the Nationals' 2020 Top 30 Prospects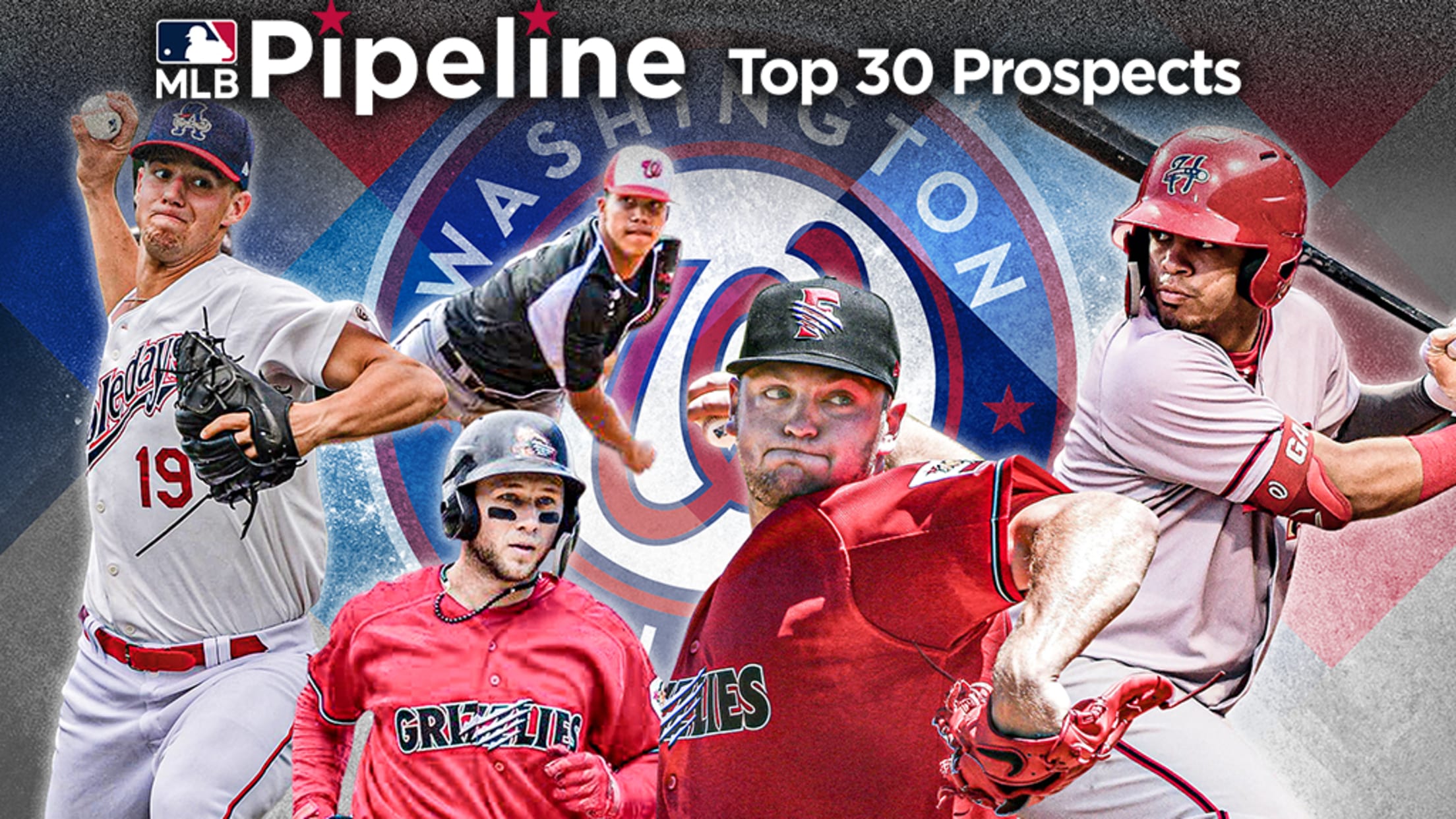 A torrid 80-game stretch (54-26) to finish the 2019 regular season helped the Nationals secure the top National League Wild Card spot with a 93-69 record. From there, they defeated the Brewers, Dodgers and Cardinals in consecutive playoff series before finally edging Houston in Game 7 of the World Series
Notes: Garcia's growing; Robles taking it slow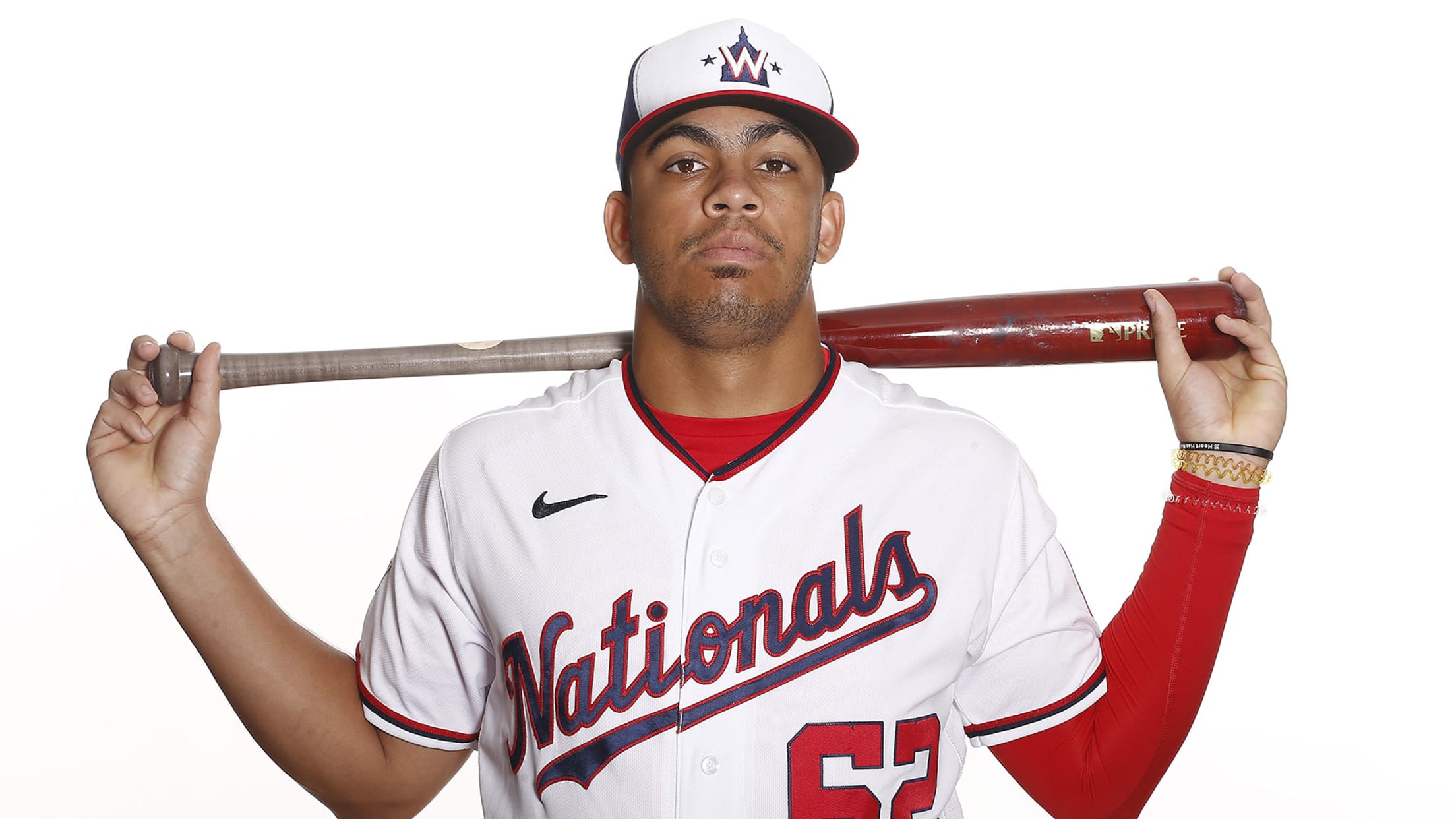 JUPITER, Fla. -- Just hours before the Nationals faced the Cardinals on Saturday, manager Dave Martinez reflected on the ongoing transformation of 19-year-old Luis Garcia. "Man, he's growing," Martinez said. "I saw this little, skinny kid when I first got here that everybody talked about. Now, man, he's just filling
Kieboom at 3B? 'He'll get every opportunity'
Strasburg takes mound, makes his first throws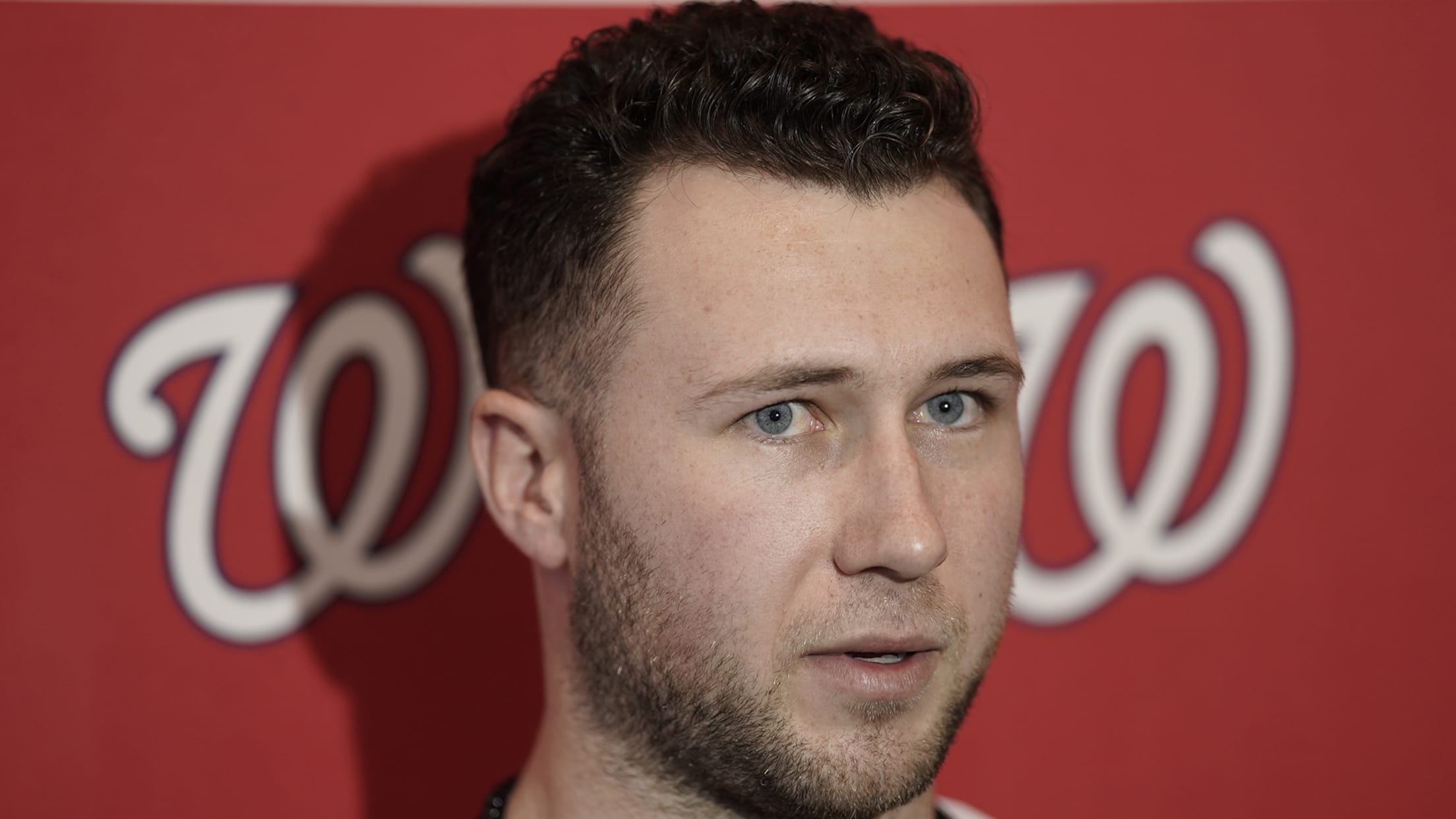 WEST PALM BEACH, Fla. -- The Nationals believe their 2020 starting third baseman is already in the organization, and they won't need to look outside to fill the role. "We're not looking to make a trade," Nationals general manager Mike Rizzo said on Friday at FITTEAM Ballpark of the Palm
10 prospects who rebounded in 2019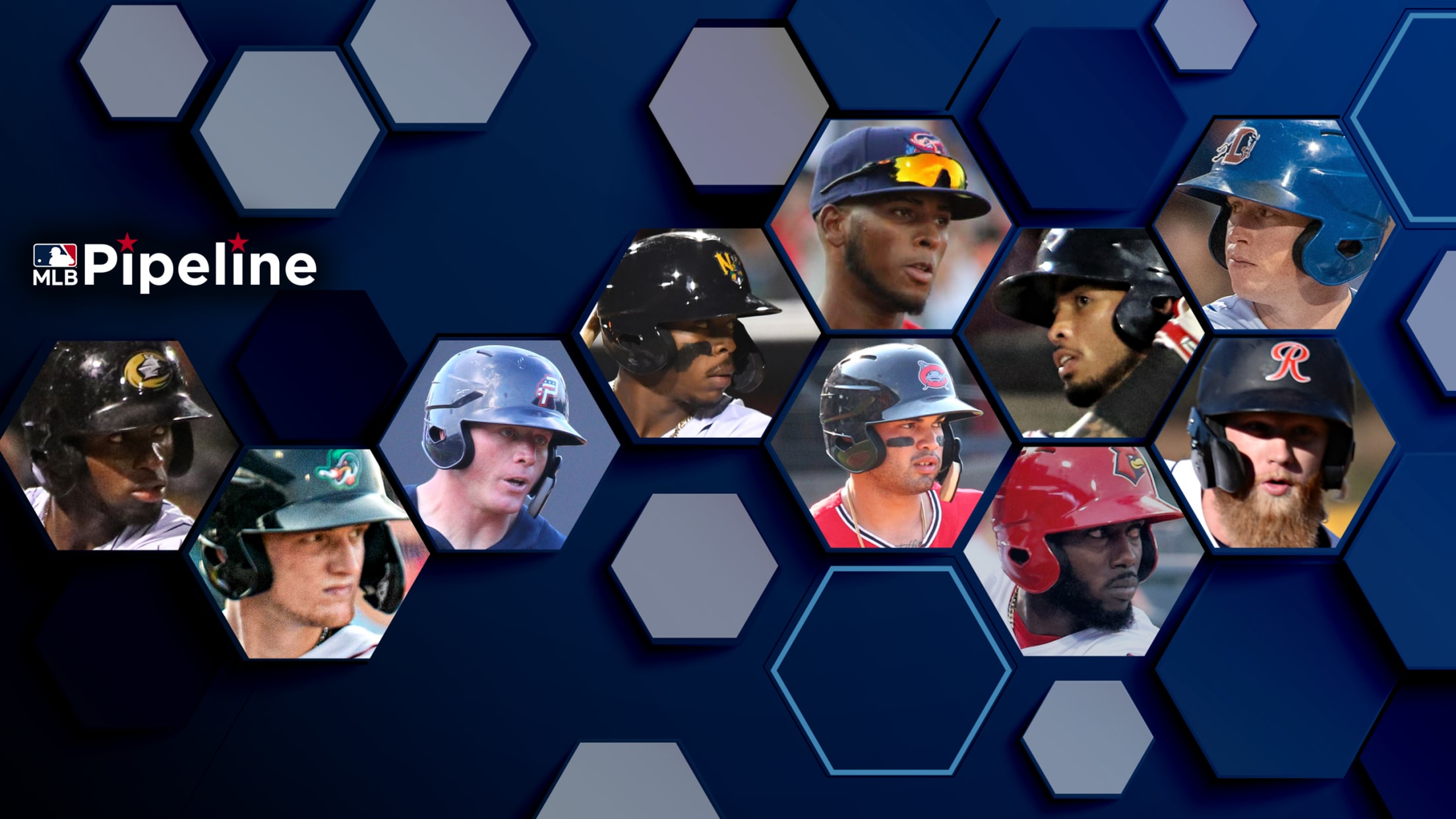 Perhaps no prospect rebounded more in 2019 than Trent Grisham. Grisham, Milwaukee's first-round pick in the 2015 Draft, batted .241 with 19 home runs in 1,488 plate appearances across his first four pro seasons before finally putting it together last season, slashing .300/.407/.603 with 26 homers in 441 plate appearances
Garcia shines in Fall League finale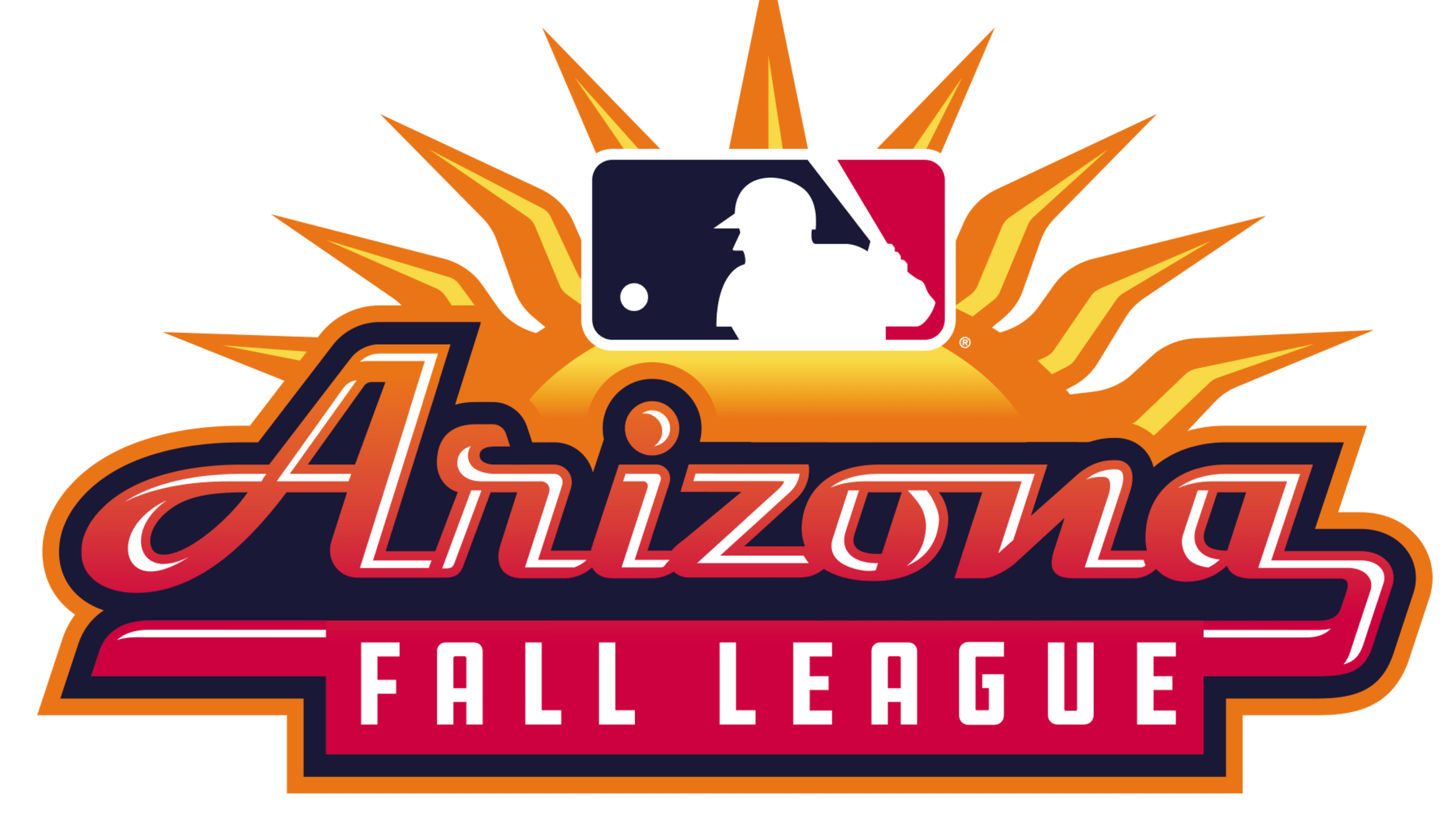 Eight Nationals prospects are playing for the Surprise Saguaros in the 2019 Arizona Fall League: Infielder Luis Garcia (No. 2, MLB No. 91), right-hander Sterling Sharp (No. 13), outfielder Cole Freeman (No. 26), left-hander Nick Raquet (No. 29), outfielder Nick Banks, and right-handers Andrew Lee and Pearson McMahan. Catcher Jakson
No. 2 prospect Garcia eyes 2020 arrival in DC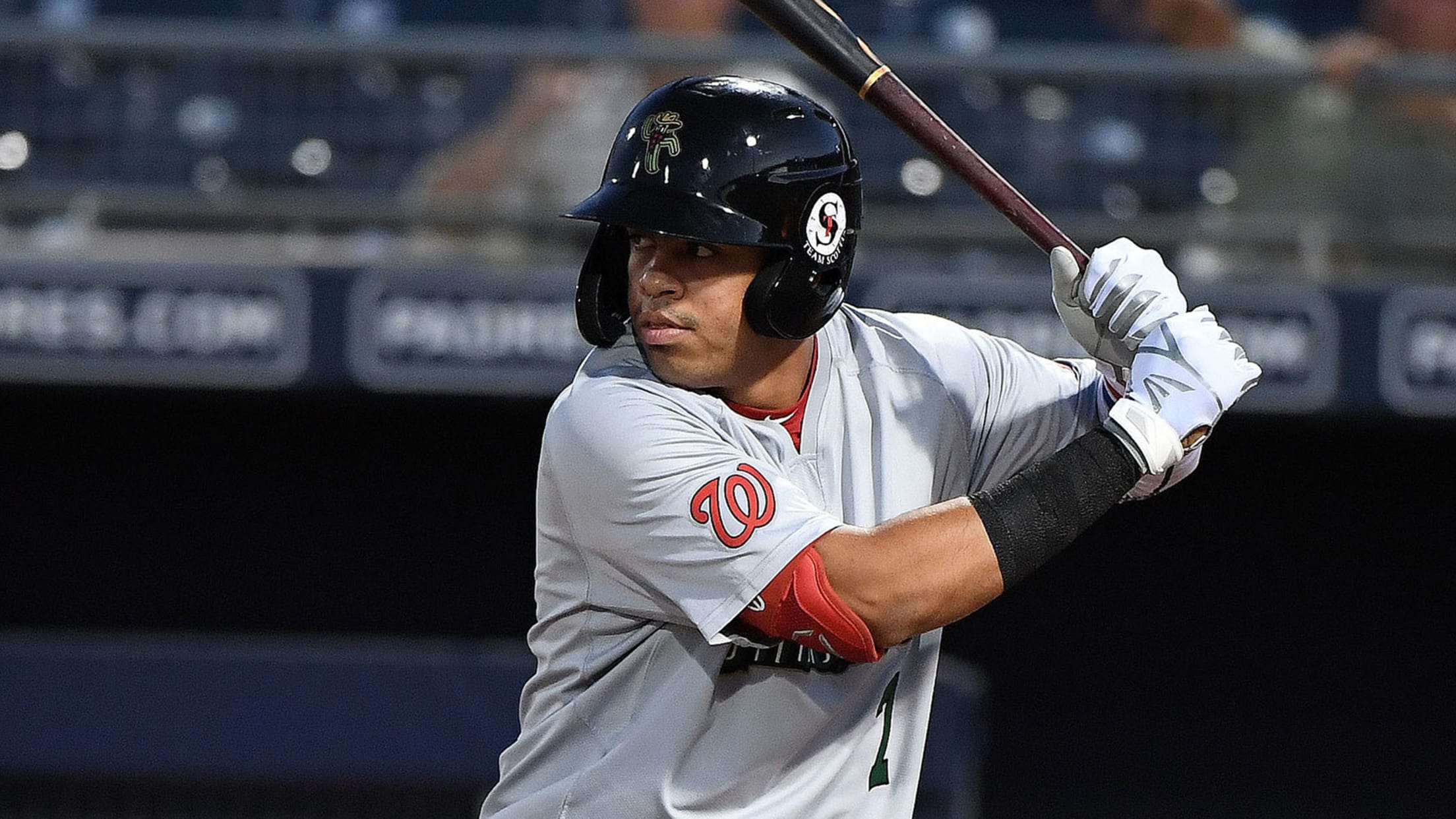 PEORIA, Ariz. -- Nationals prospect Luis Garcia isn't sure where he is going to watch Game 5 of the National League Division Series between his parent organization and the Dodgers on Wednesday, but he knows that he's going to be glued to a television, eating popcorn somewhere. Playing in the
Pipeline names Nationals Prospects of the Year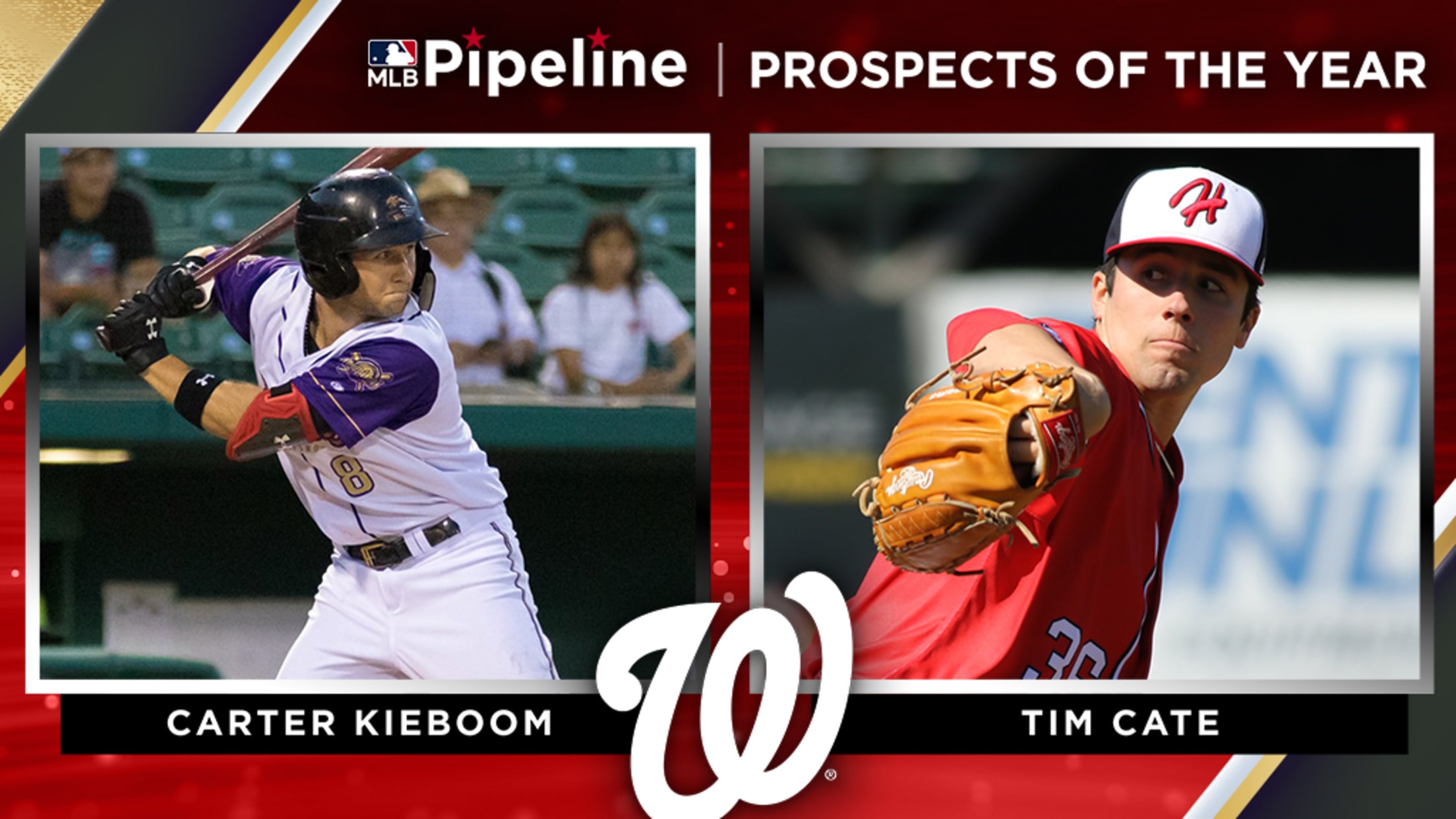 WASHINGTON -- Carter Kieboom's first stint in the big leagues did not go as smoothly as the Nationals would have hoped for their top prospect, but judging from the way he finished out his 2019 season, the team has reasons to feel encouraged. In 109 games for Triple-A Fresno, Kieboom
Nats prospects shine in Fall League opener
No. 2 prospect Garcia piles up 4 hits; righty Sharp tosses 3 scoreless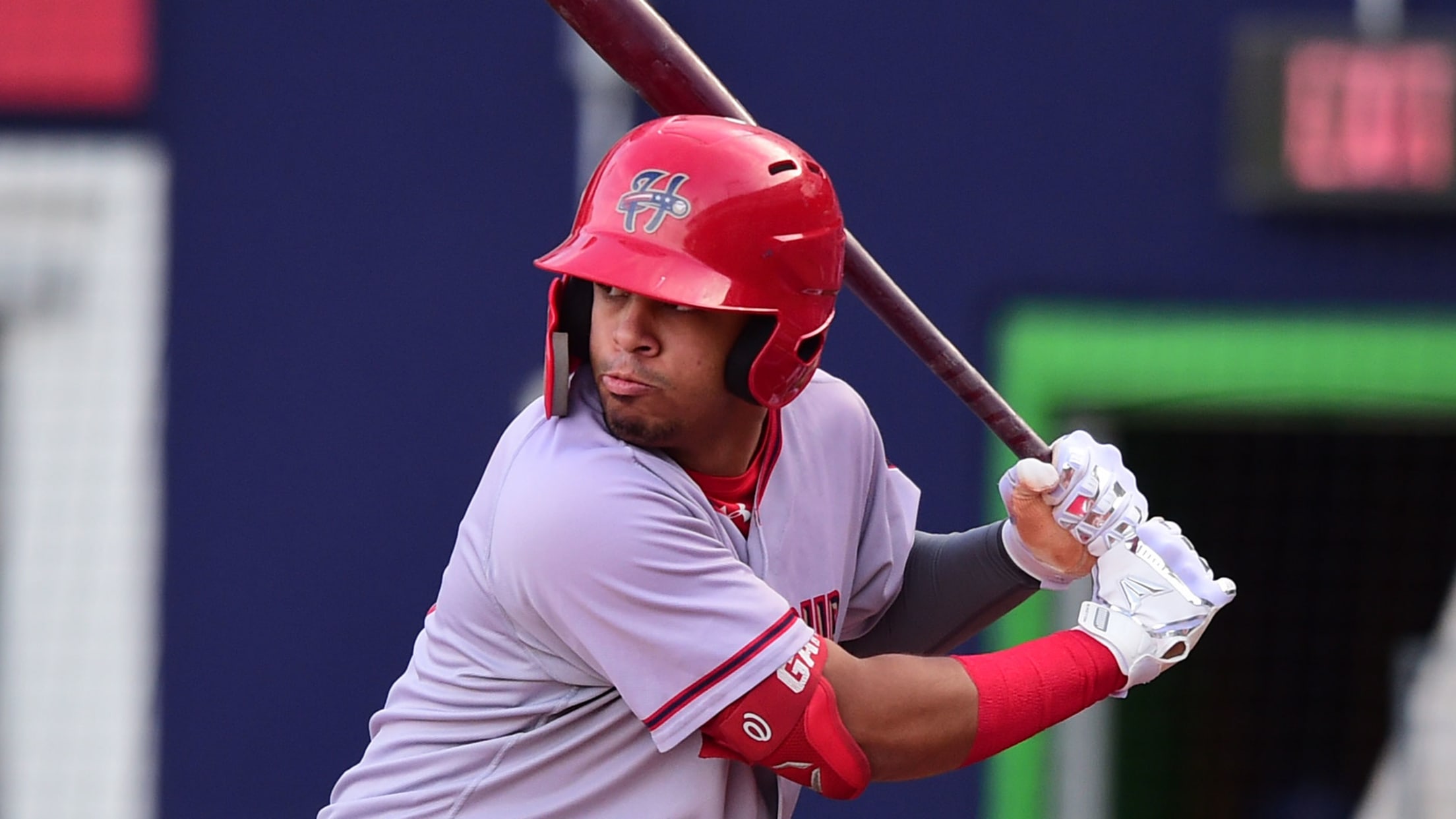 PHOENIX -- Less than 30 minutes before the start of Monday night's matchup between the Surprise Saguaros and the Glendale Desert Dogs, Washington infield prospect Luis Garcia was busy signing autographs for the lucky fans that recognized him at Camelback Ranch. He was cheered by another group near home plate
Nats' Carter Kieboom shines in Futures Game
Washington's No. 1 prospect notches hit, makes dazzling play at short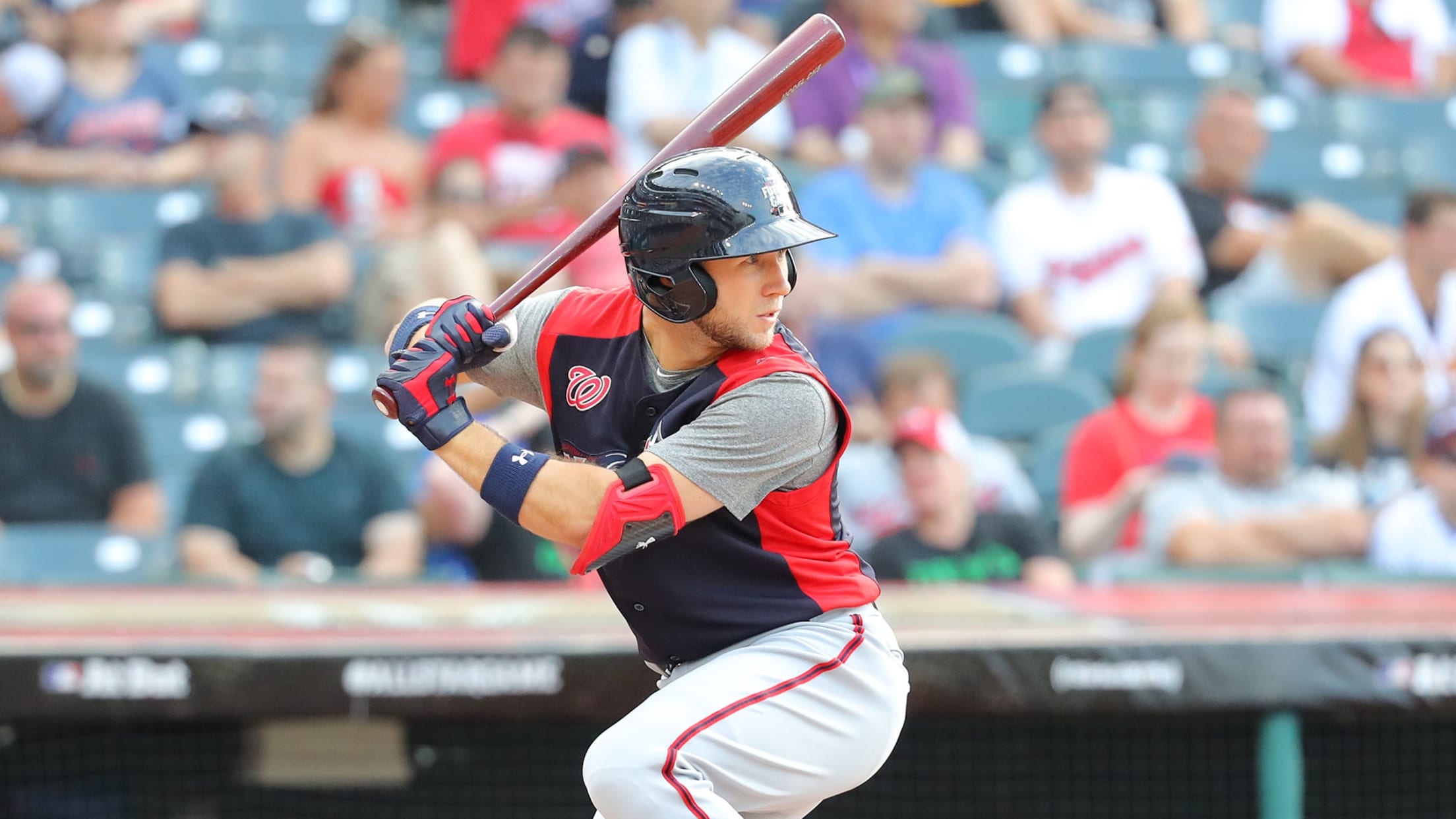 CLEVELAND -- Carter Kieboom has already made it to the Majors, having played in 11 games for the Nationals earlier this season, so perhaps he was better prepared for the spotlight of the SiriusXM All-Star Futures Game on Sunday night. He certainly looked comfortable.
No. 16 prospect headlines Nats' int'l signings
Washington also lands OF Quintana (Venezuela), shortstop Garcia (DR)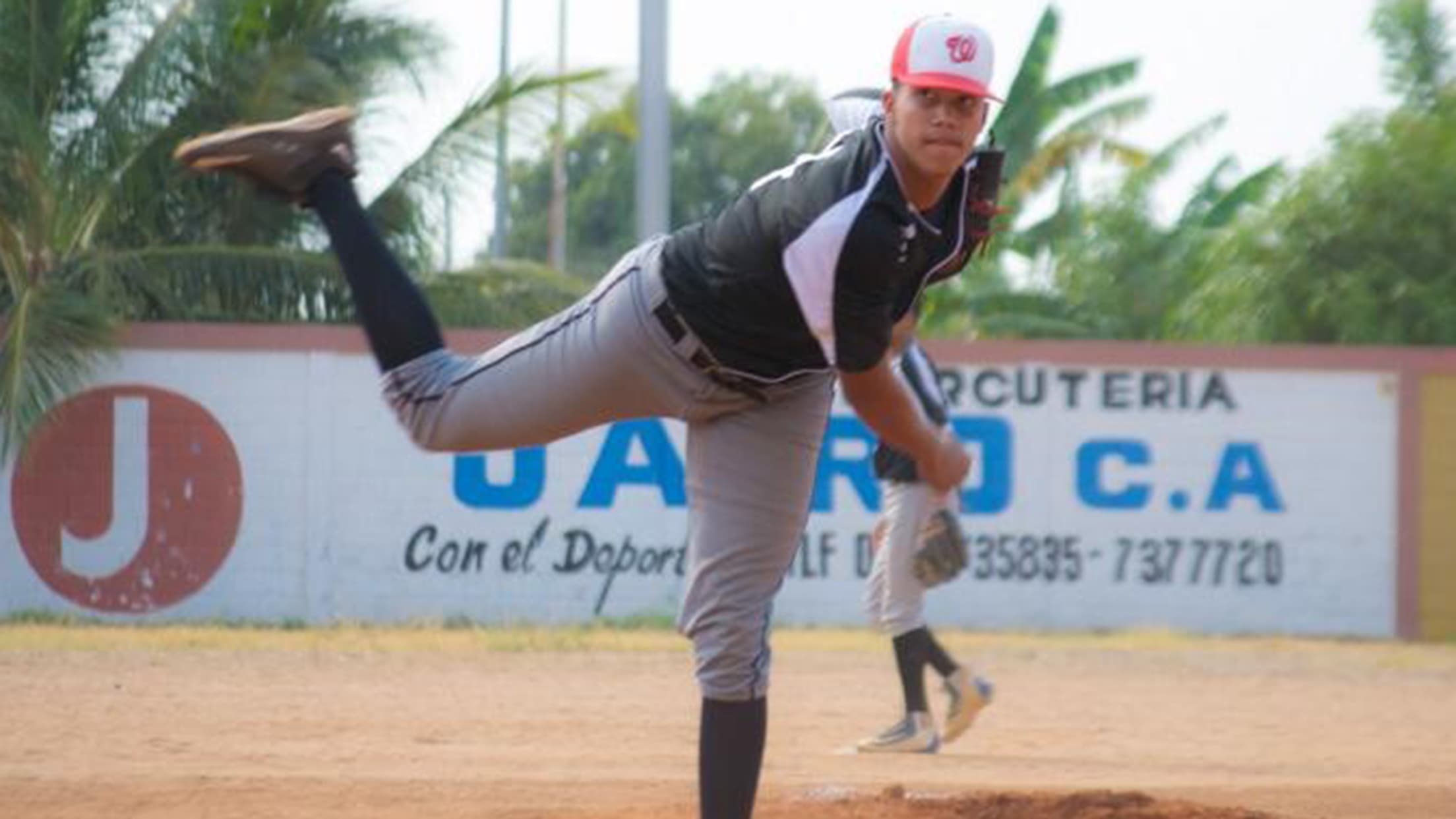 WASHINGTON -- The Nationals agreed to terms with seven international free agents on Tuesday, a smaller class than they have brought in compared with recent seasons, but a group that Nats vice president of international operations Johnny DiPuglia was still extremely excited about. After spending the past two seasons using
Nats' Carter Kieboom heads to Futures Game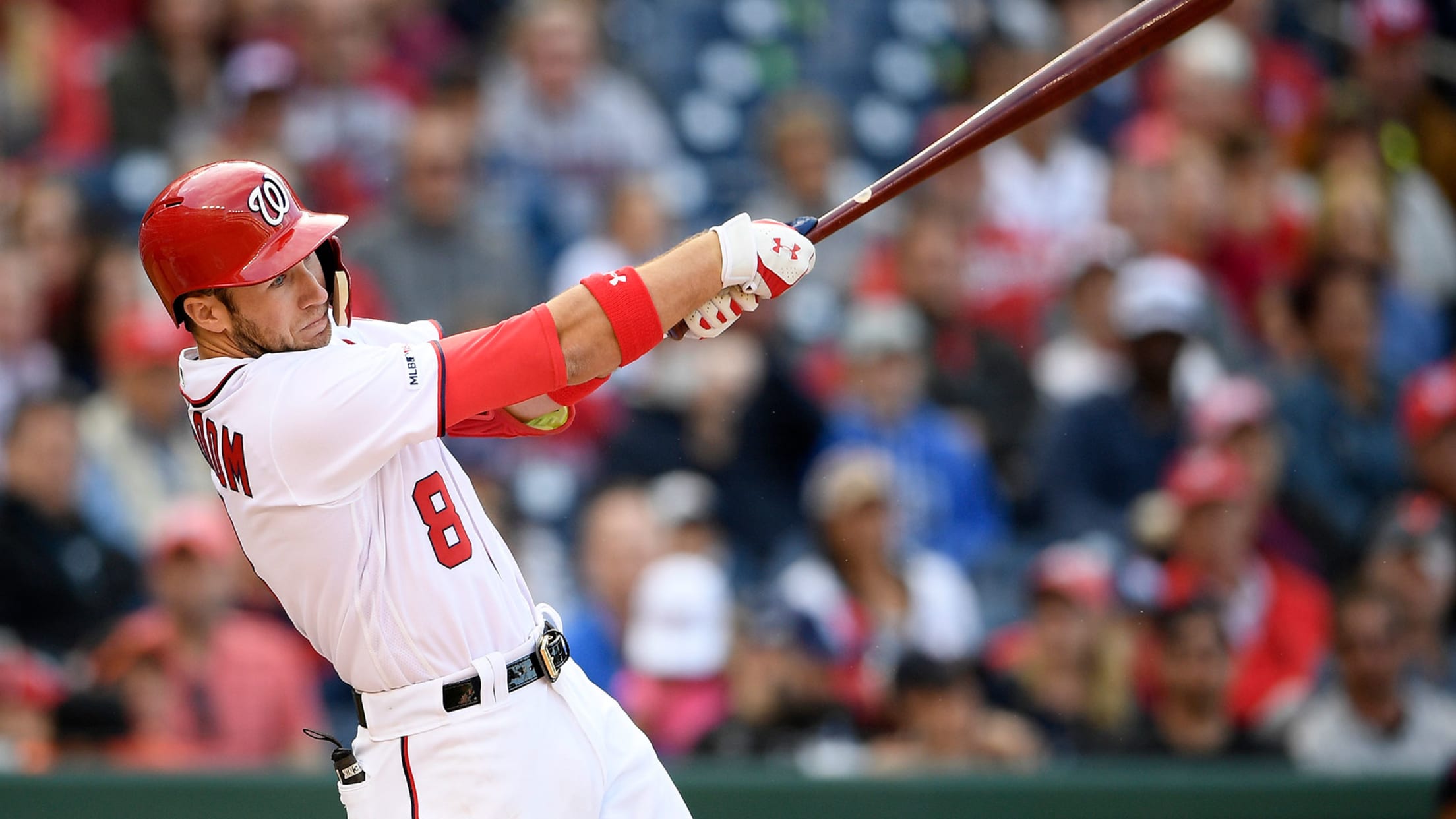 WASHINGTON -- One of Carter Kieboom's first experiences at Nationals Park came in the Futures Game last summer, when Washington hosted Team USA's 10-6 victory over the World squad. Even though Kieboom struck out in both of his at-bats, getting the experience of a big league clubhouse and playing in
Here are some future All-Stars from NL East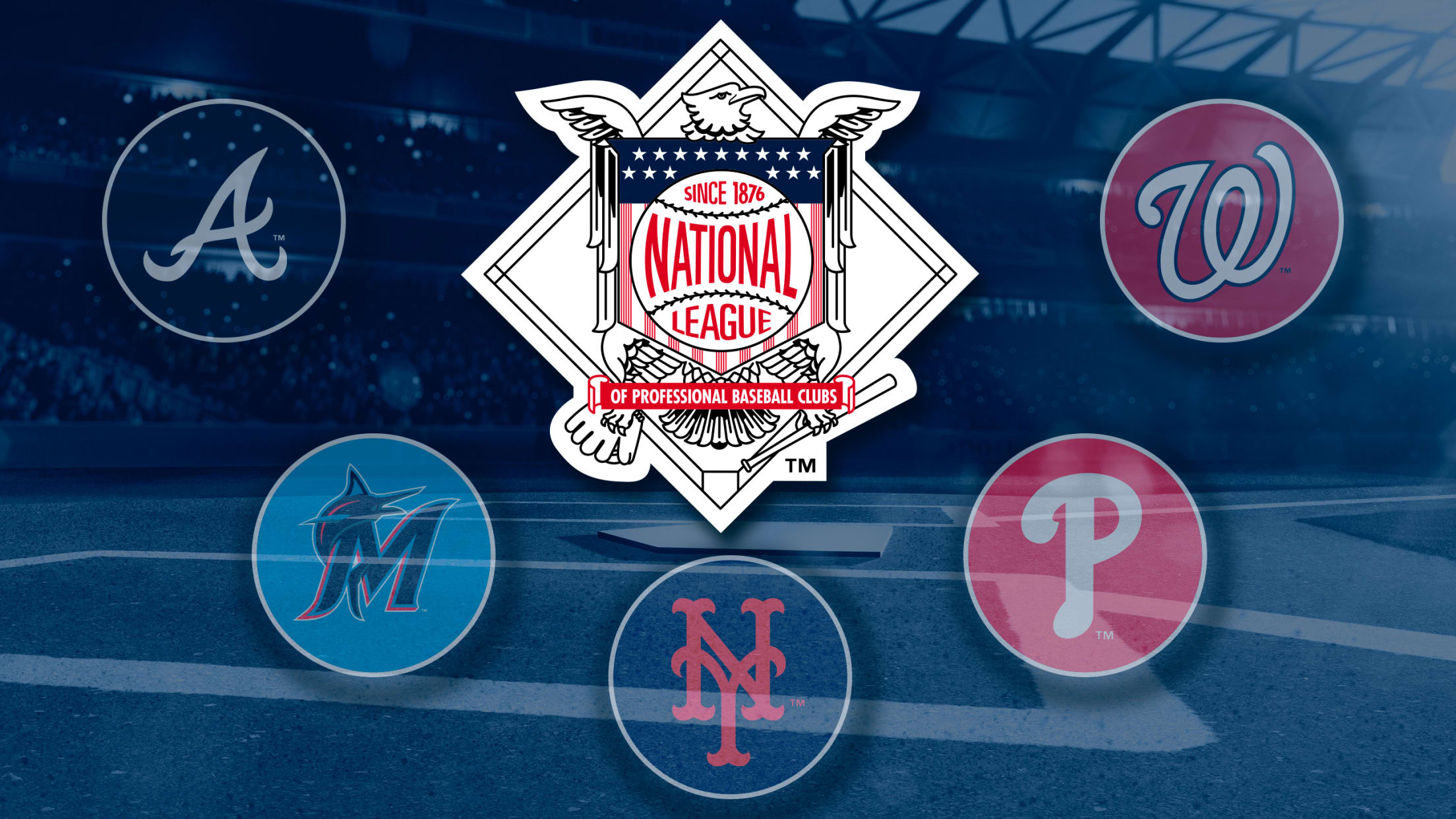 Maybe they're still in the Minors. Maybe they're developing on the big league level. But the next group of MLB All-Stars is on the way. As this year's All-Star Game approaches, MLB.com is taking at look at each club's next player to make the leap to All-Star status. • VOTE
Nationals sign top Draft pick Rutledge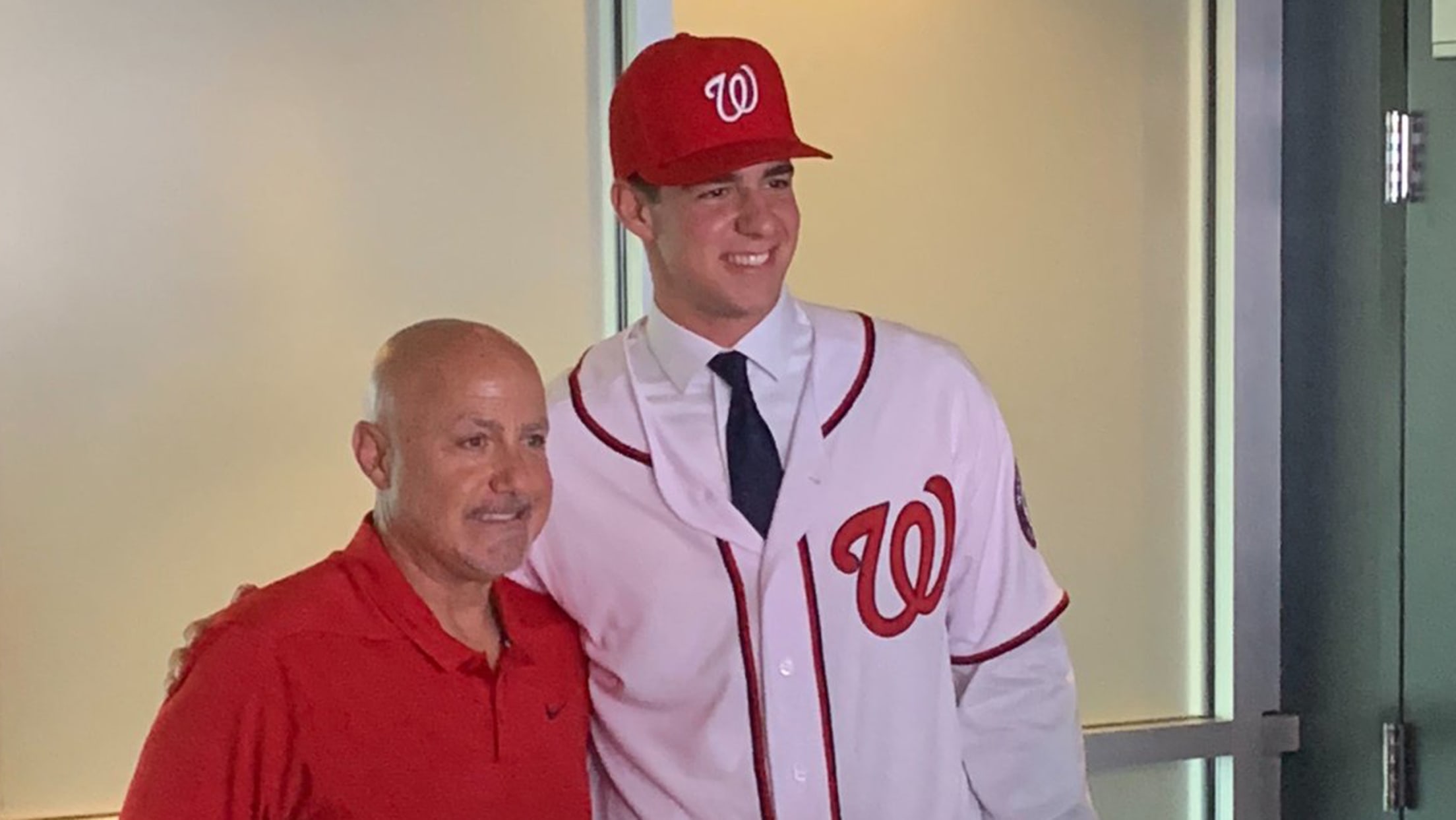 WASHINGTON -- Jackson Rutledge, the Nationals' first-round pick in the 2019 MLB Draft, had never been to Nationals Park, or even D.C., before arriving Sunday night with his family -- his mother, father and two sisters. They stood on the field during batting practice before Monday night's game against the
Nationals take Rutledge at No. 17 overall
Righty considered to be one of best arms in Draft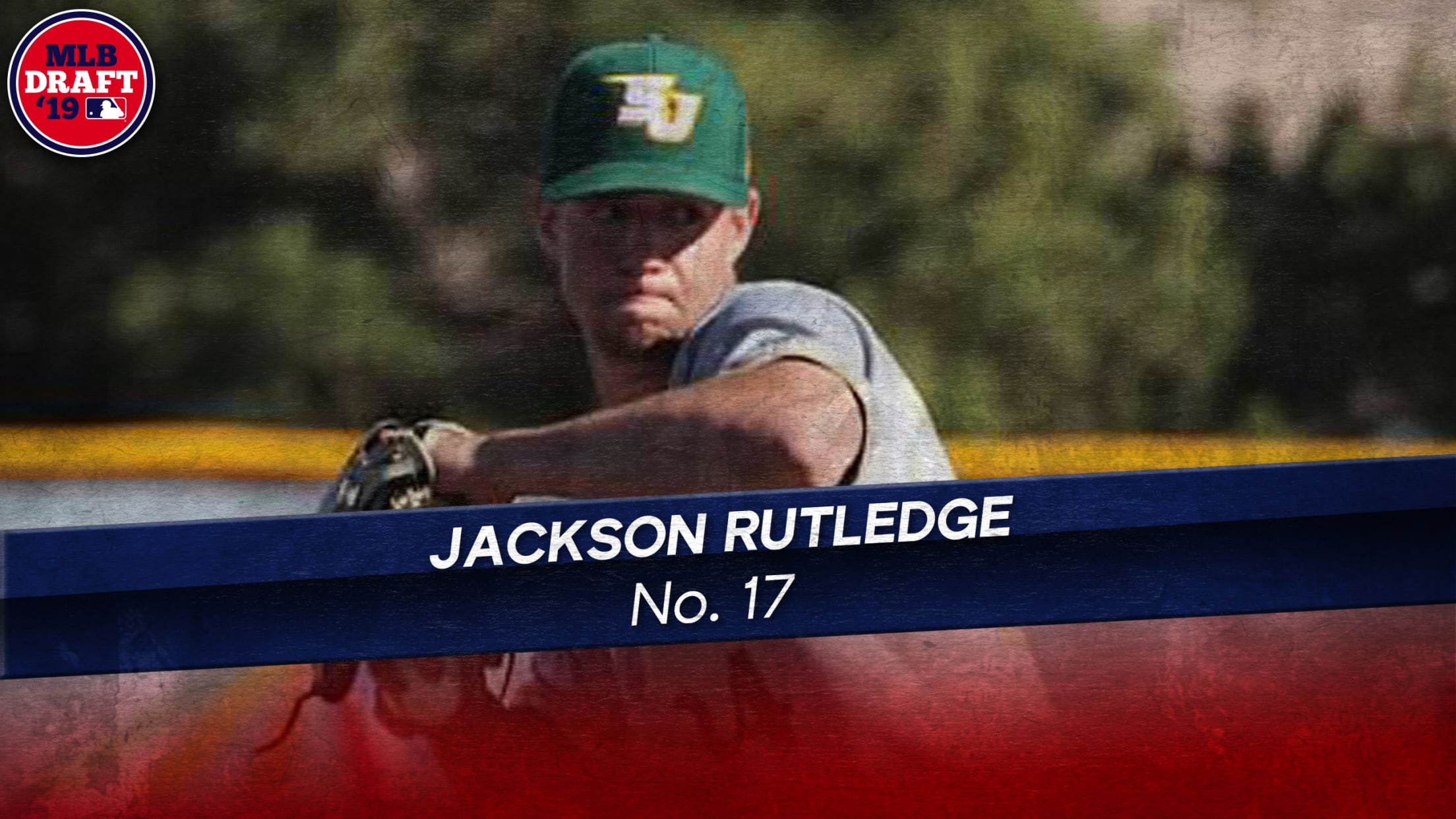 WASHINGTON -- Nationals general manager Mike Rizzo is, at heart, a scout. That's a major reason why he considers the MLB Draft one of the most important days of the year for his franchise. On Monday, the Nationals selected right-hander Jackson Rutledge, from San Jacinto (Texas) Junior College, with the
Nats looking for 'impact big leaguer' at No. 17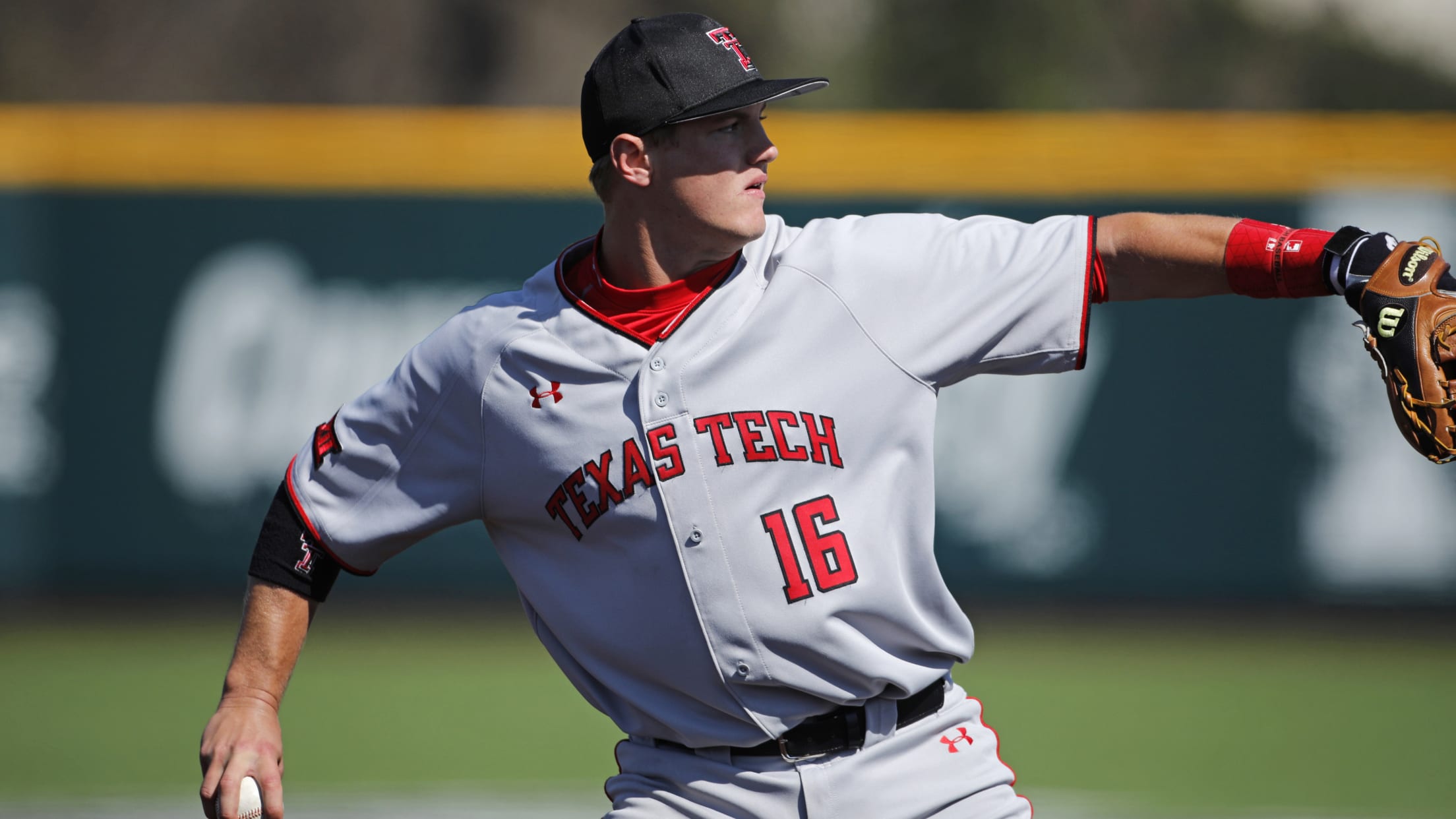 The Nationals have built their foundation through the Draft, selecting players such as Anthony Rendon, Stephen Strasburg, Ryan Zimmerman along with some who have left, like Bryce Harper or Jordan Zimmermann. They see this year's Draft as an opportunity to add to an already sturdy core. The 2019 Draft will
Adams' walk-off HR caps record-setting day
Bullpen goes eight-scoreless as young Nats make history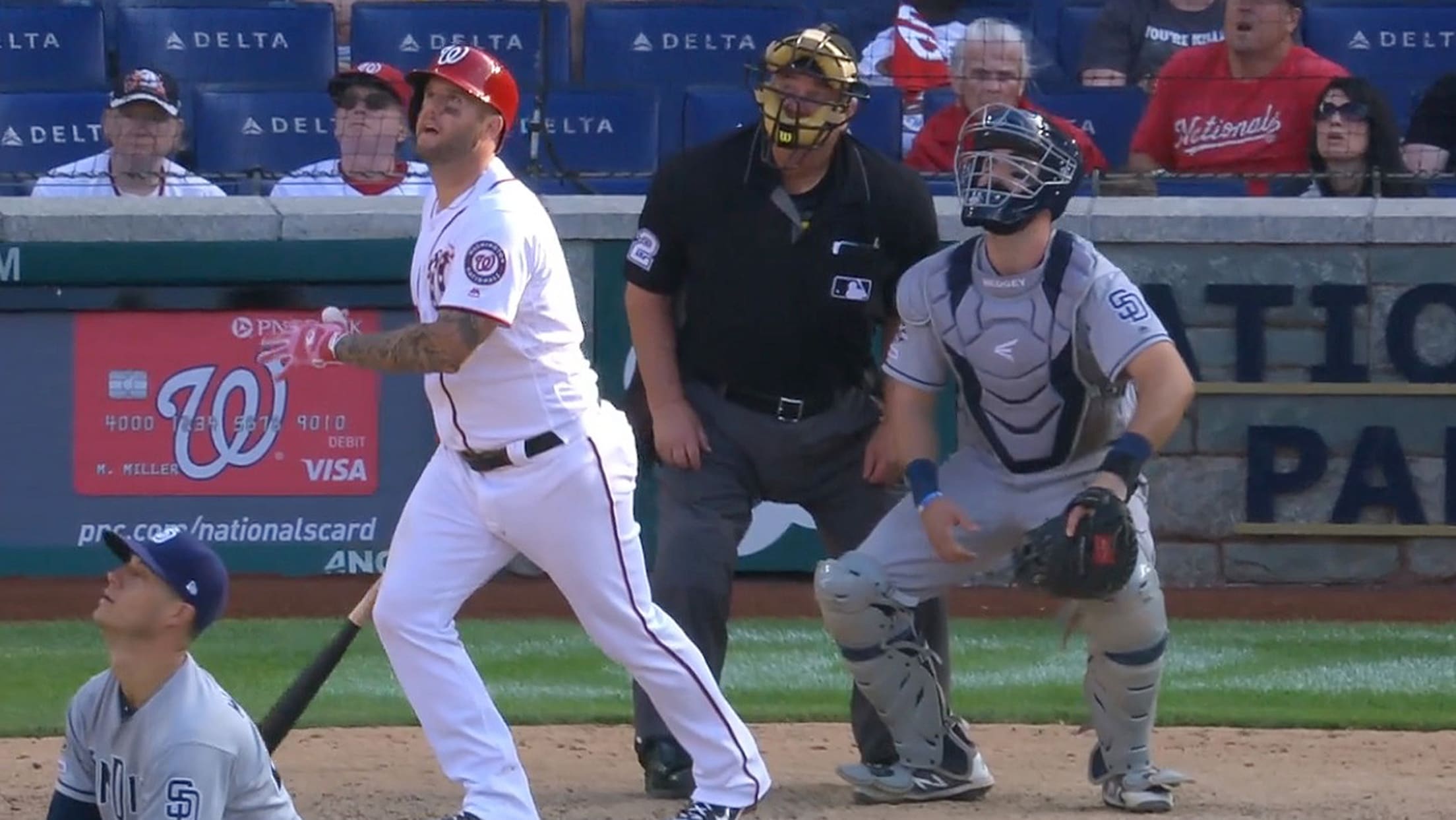 WASHINGTON -- Matt Adams had not even realized the ball went into the third deck. The wind had picked up by the 11th inning Sunday afternoon at Nationals Park, so he was only watching to make sure the ball stayed fair as he began his home run trot and his
Kieboom's first MLB game one to remember
Nats' top prospect hits game-tying home run for first Major League hit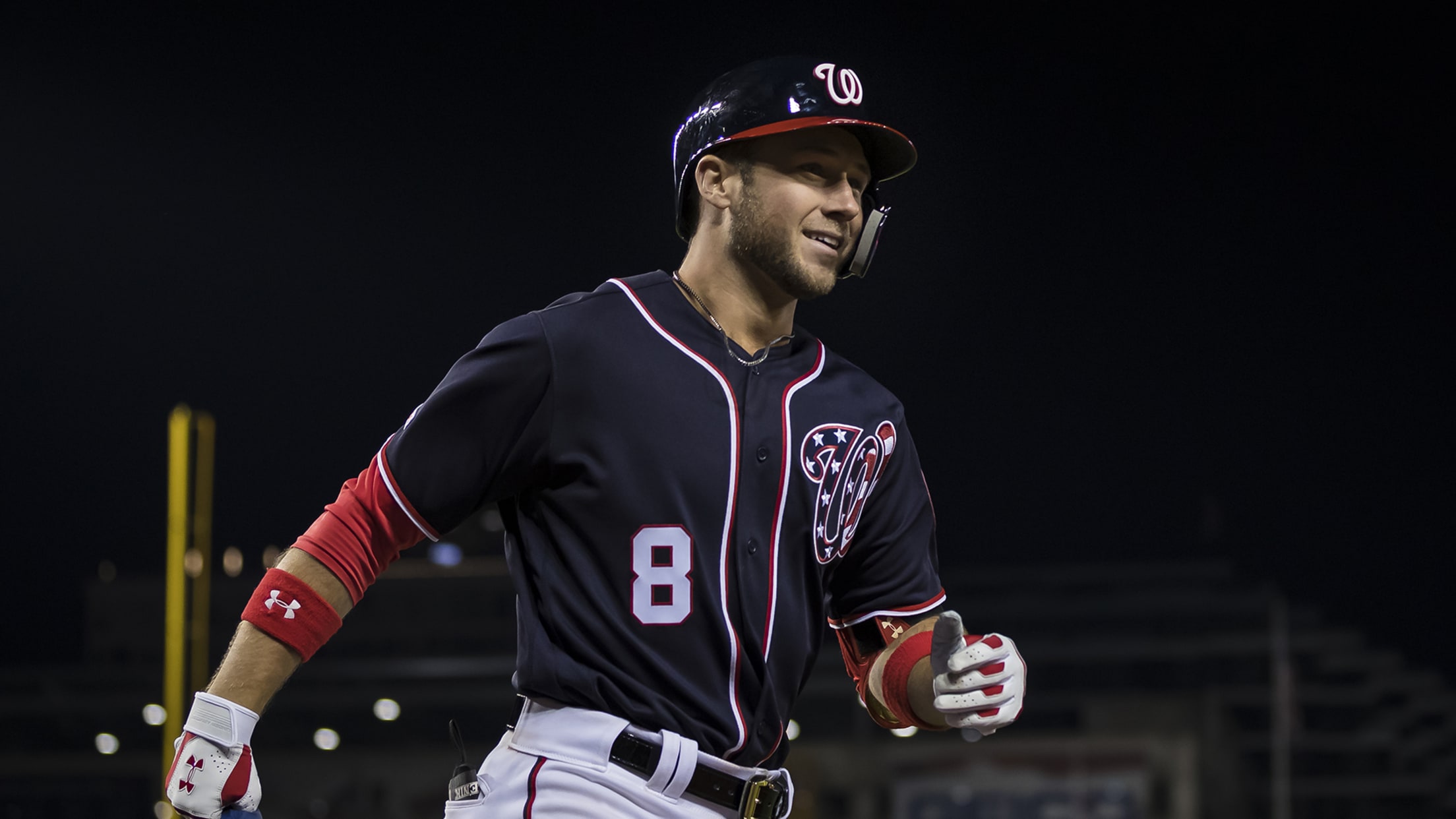 WASHINGTON -- Carter Kieboom stood in the dirt just outside the Nationals' dugout, a wide smile spread across his face as he raised both his arms in the air and clapped his hands while 27,193 fans at Nationals Park, including his mother and father, worked themselves into a frenzy. He
What to expect from Nats' Carter Kieboom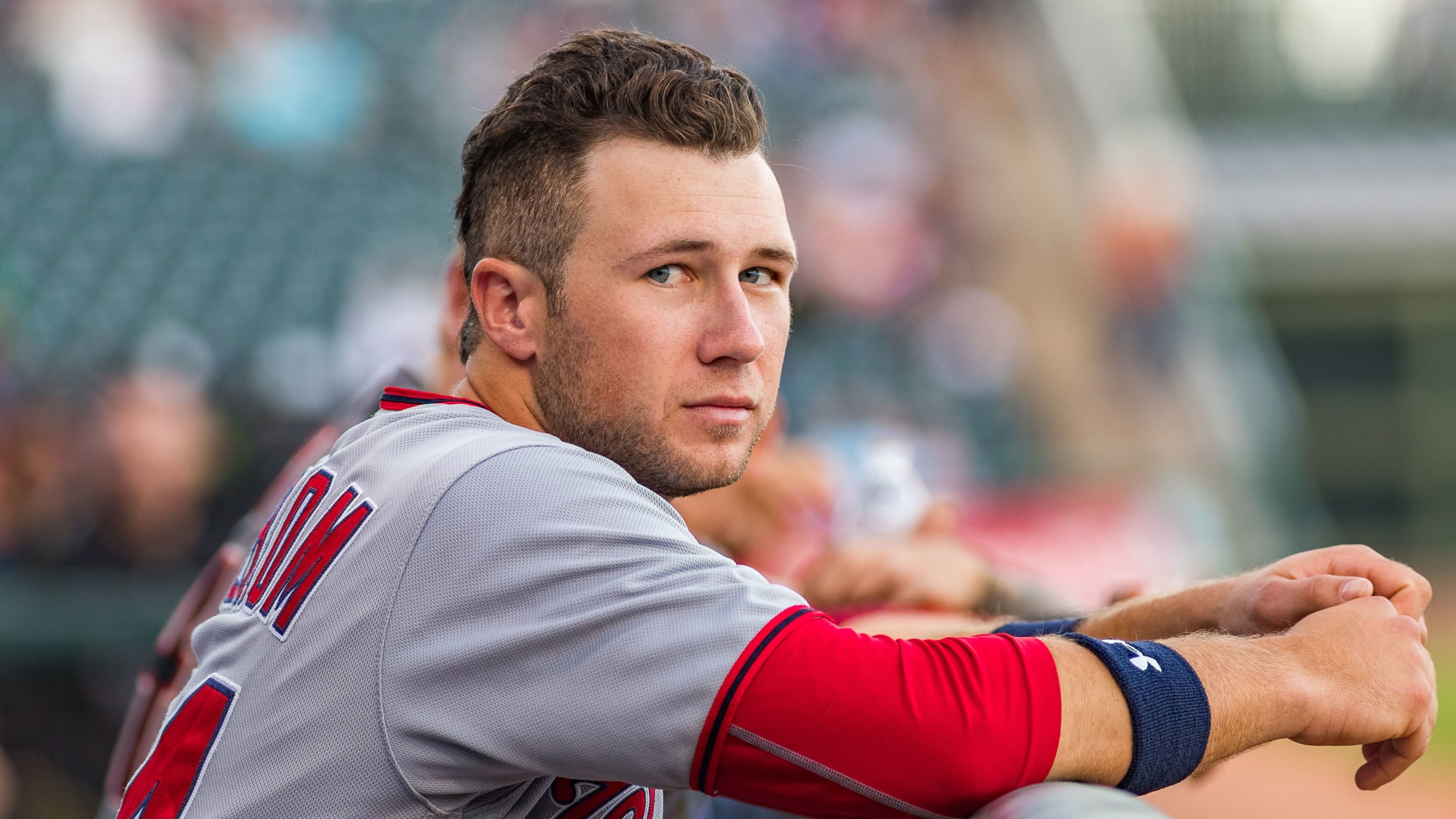 The Nationals officially promoted top prospect Carter Kieboom to the Major Leagues on Friday ahead of the team's three-game home series against the Padres. With Trea Turner out indefinitely with a fractured index finger and Brian Dozier and Wilmer Difo collectively hitting .214 with six home runs, 12 RBIs and
These 5 prospects might decide NL East race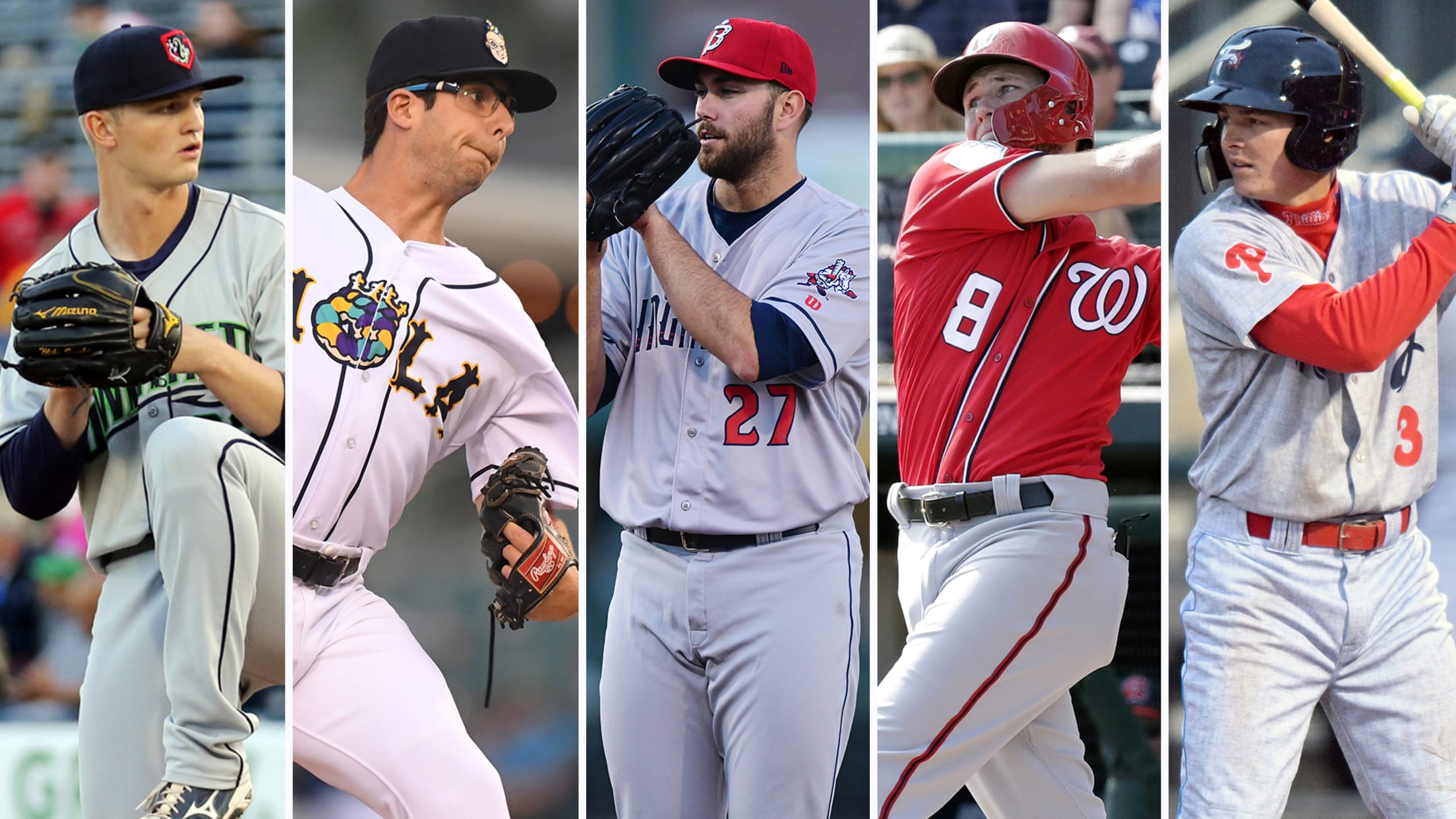 Pete Alonso is bashing tape-measure home runs almost nightly in New York. Victor Robles is wreaking havoc in Washington. In Atlanta and Miami, Kyle Wright and Sandy Alcantara are grooving. Rookies rule in the NL East, with some of the game's top prospects finally getting regular chances to contribute. And
With Turner out, Robles' batting order spot set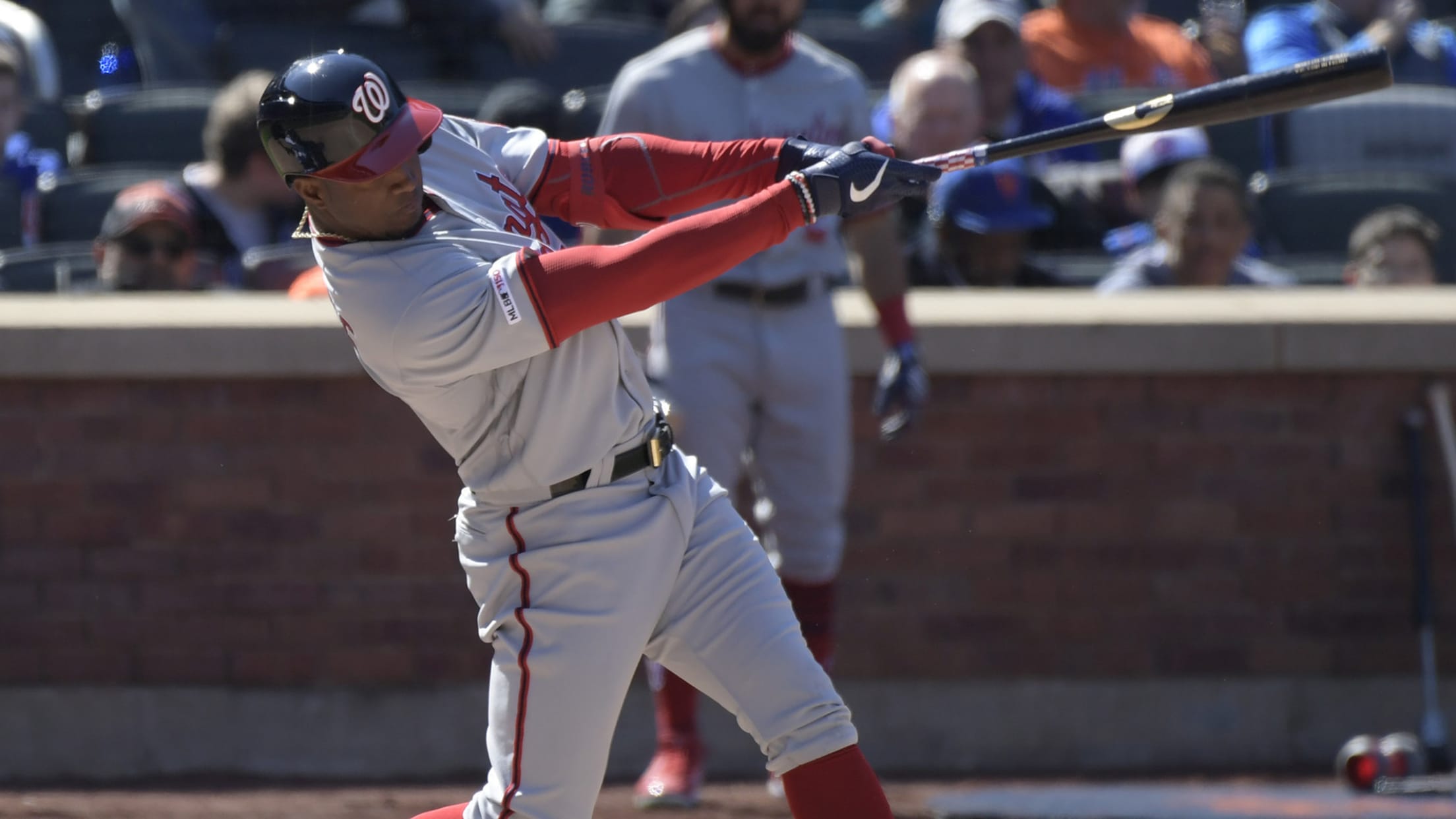 NEW YORK -- Trea Turner's absence with a broken right index finger leaves a hole in the Nationals lineup. Turner was slated to hit second, behind Adam Eaton, serving as a table setter in front of the middle of the Nats' order. But Washington manager Dave Martinez has now moved
Starting spots for Nats' Top 30 prospects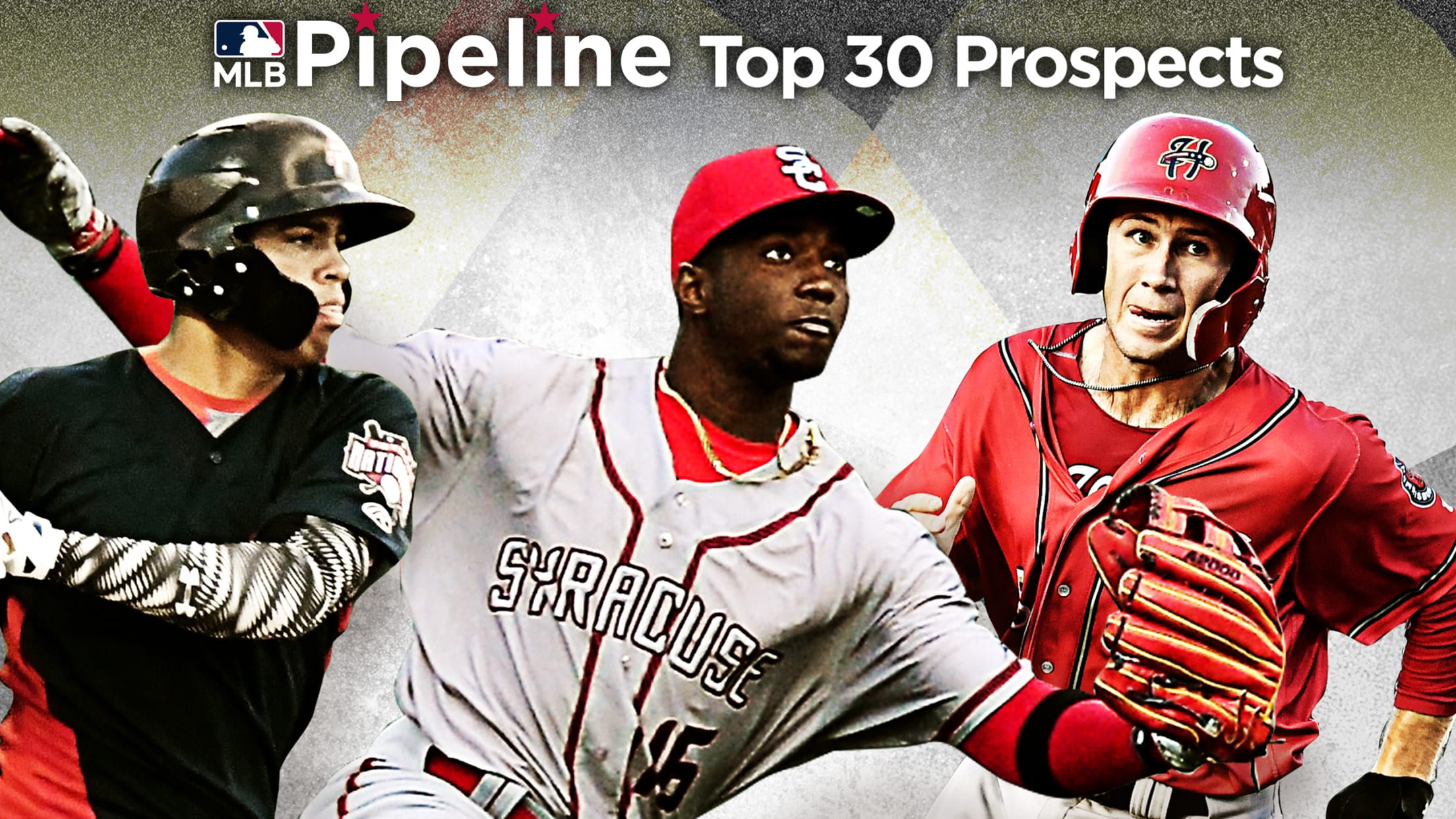 With the 2019 Minor League Baseball season getting underway, here's a look at where the Nationals' Top 30 prospects are starting the year. We also identify the prospect who just missed the Top 30 list, a player who didn't make the big league Opening Day roster but should make an