Nationals Scoreboard Messages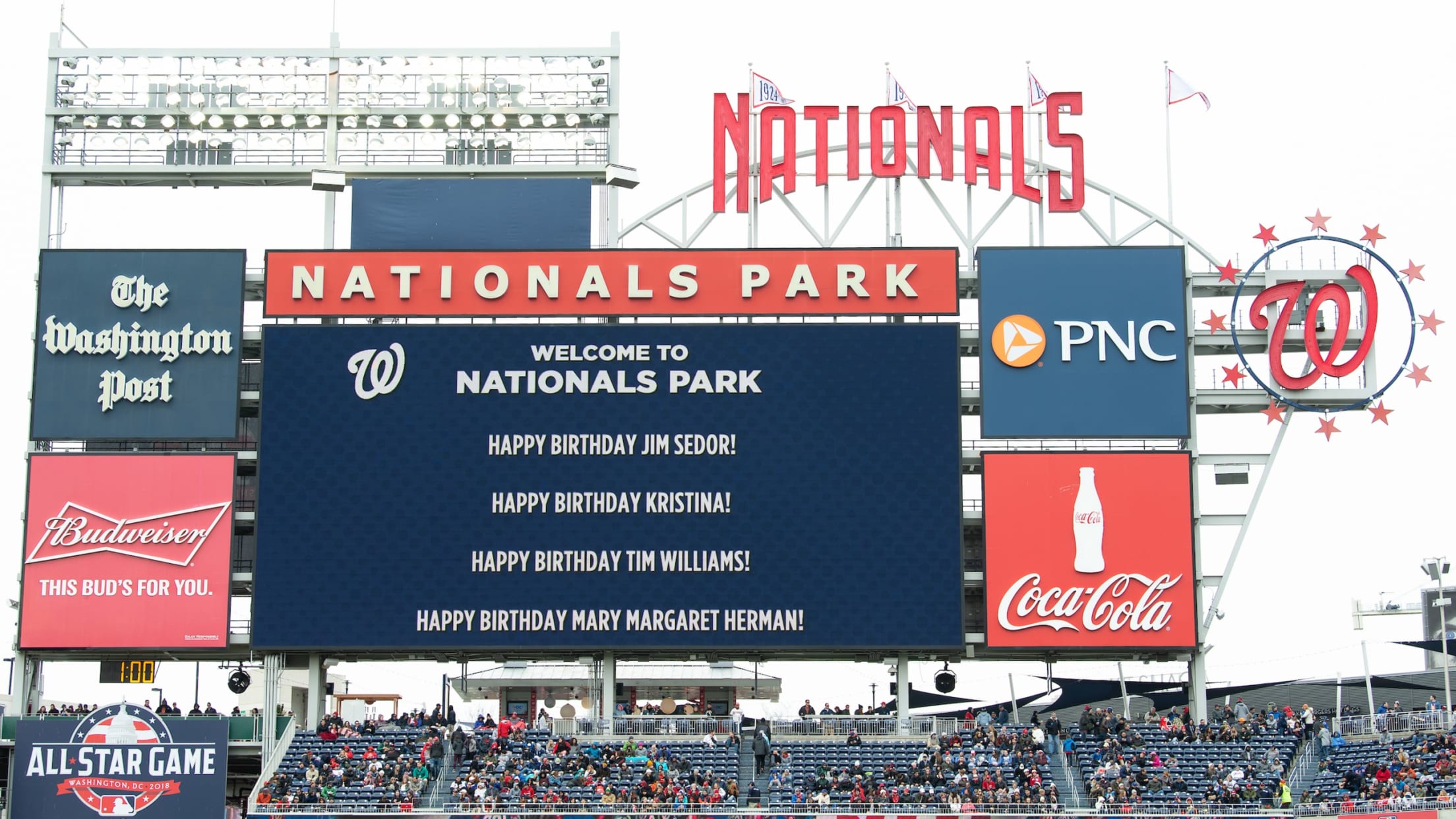 See your name in lights!
Commemorate a birthday, anniversary or special event by displaying a message on the scoreboard during the middle of the fifth inning. Scoreboard messages can be reserved online with a $100 donation to Nationals Philanthropies.
(Payment must be made prior to announcement. Your credit card will be charged upon approval of the message.)
Ordering Information
A limited number of scoreboard messages are available for each game. Order ahead to ensure your message is included.
Ordering Deadlines
Scoreboard Message requests must be submitted no later than 24 hours prior to game time.
Message Content
The Nationals reserve the right to approve and edit any message if necessary. Messages that are obscene, offensive, or include foul language will be not accepted.
Available Dates
If you do not see the game listed, you have missed the deadline to order online. Orders will be processed in the order in which they are received, and will be taken on a first-come, first-served basis. You will receive e-mail confirmation shortly after the close of the submission period to confirm your order.
Marriage Proposals at Nationals Park
If you are interested in proposing at Nationals Park, please reach out to [email protected].
Message Display
Scoreboard messages will appear during the middle of the fifth inning.
Messages include a customizable line of 30 characters or less including spaces and punctuation. "Happy Birthday," "Happy Anniversary," etc. are not counted in the 30 character limit.
Proceeds from the scoreboard message program benefit Nationals Philanthropies.
If you have any questions, please email us at [email protected].