Nationals Printable Schedule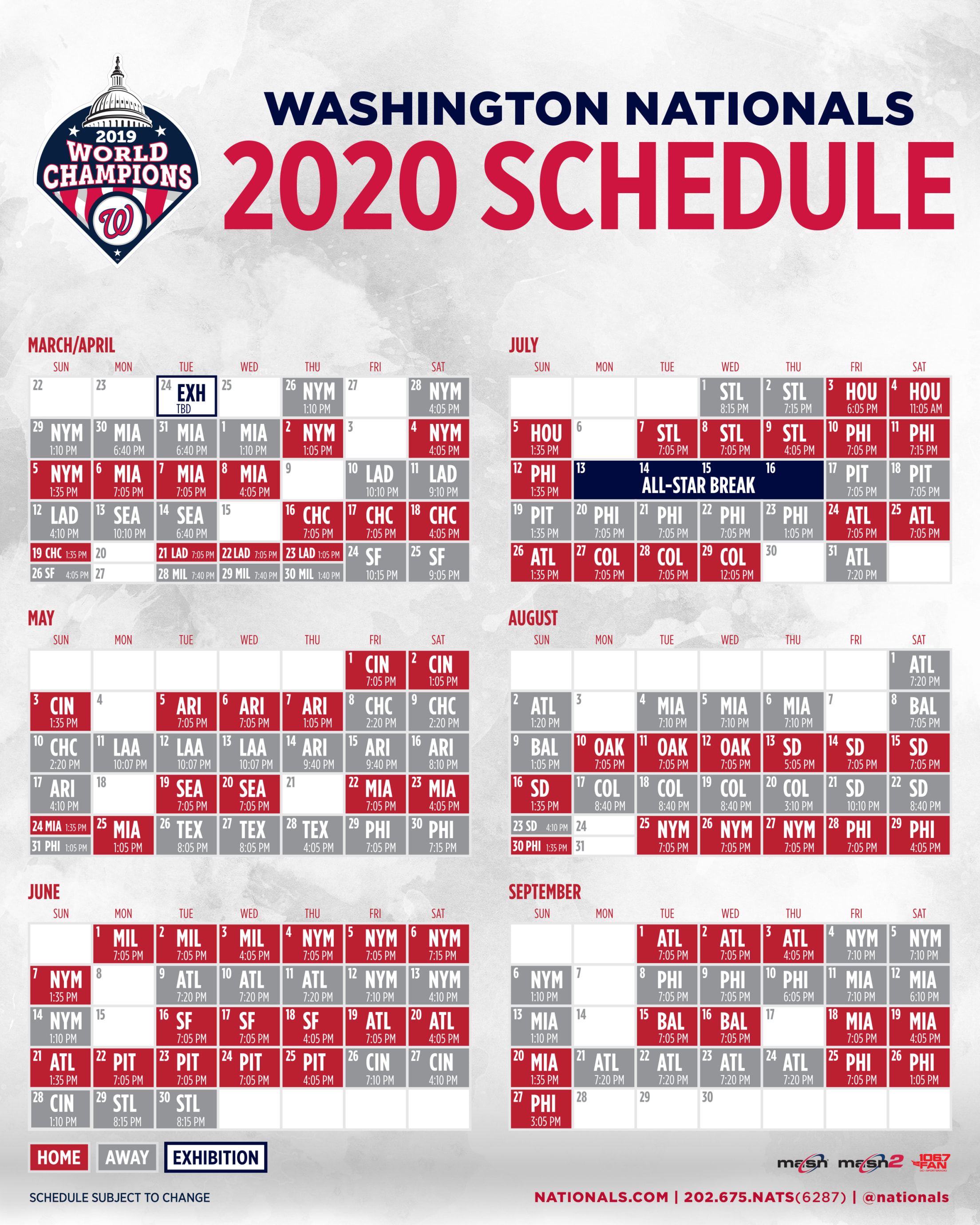 Game times and opponents are subject to change. Fans should check the online schedule for the most up-to-date game information.
Washington Nationals Bag Policy
Please note: Backpacks may not be brought into Nationals Park except as otherwise provided in the Nationals Bag Policy. For a complete list of permitted bags and details about the Binbox storage option please click the Read More button below.