Adams (oblique) could avoid injured list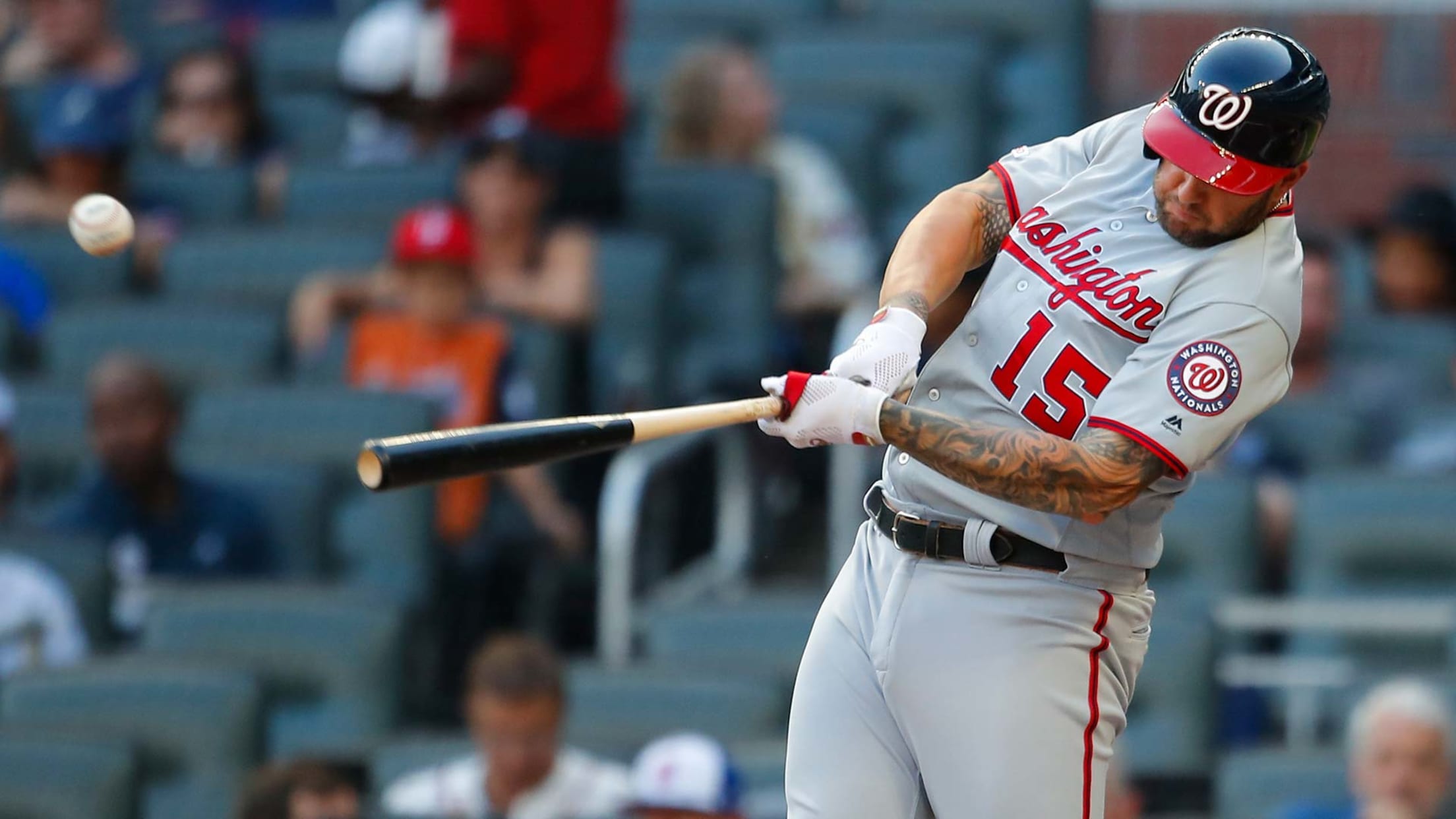 CHICAGO -- Nationals first baseman Matt Adams felt much better than the team expected when he woke up Tuesday morning, one day after leaving Monday night's 12-1 victory with a strained left oblique. And although Adams was out of the Nats' starting lineup for Tuesday's series finale against the White
CHICAGO -- Nationals first baseman Matt Adams felt much better than the team expected when he woke up Tuesday morning, one day after leaving Monday night's 12-1 victory with a strained left oblique. And although Adams was out of the Nats' starting lineup for Tuesday's series finale against the White Sox, manager Dave Martinez appeared optimistic that Adams could avoid a stint on the injured list.
Adams received treatment on his oblique before Tuesday night's game and with a team off-day Wednesday, he could be ready to return to the Nats' lineup when they return to D.C. this weekend.
"We're anticipating that with the off-day that we come back Thursday, and he's good," Martinez said.
Adams originally injured his oblique on a check swing attempt in the top of the sixth inning Monday, and was removed from the game on defense in the bottom of the inning. After the game, Martinez acknowledged that he was a little worried about Adams' status and that a stint on the injured list appeared to be on the horizon.
Last month, Adams spent time on the injured list with a left shoulder strain and has been limited to 45 games this year, batting .254/.283/.474 with six home runs and a 91 OPS+. Since returning from that injury on May 22, he has been the team's primary first baseman while Ryan Zimmerman (plantar fasciitis) has also been on the injured list.
The Nats do not have a true first baseman on the roster without Adams and Zimmerman, so Gerardo Parra is starting at first base Tuesday night in Chicago. Washington is also down to just two bench players if Adams is unavailable, with outfielder Michael A. Taylor and catcher Kurt Suzuki. However, Martinez was not concerned about playing with a short bench on Tuesday night.
"If you look at our lineup, we're not going to pinch-hit for anybody," Martinez said. "And just the fact of not losing [Adams], having good news, and potentially not losing him for 10 days was nice."