Nats agree with 3 non-drafted free agents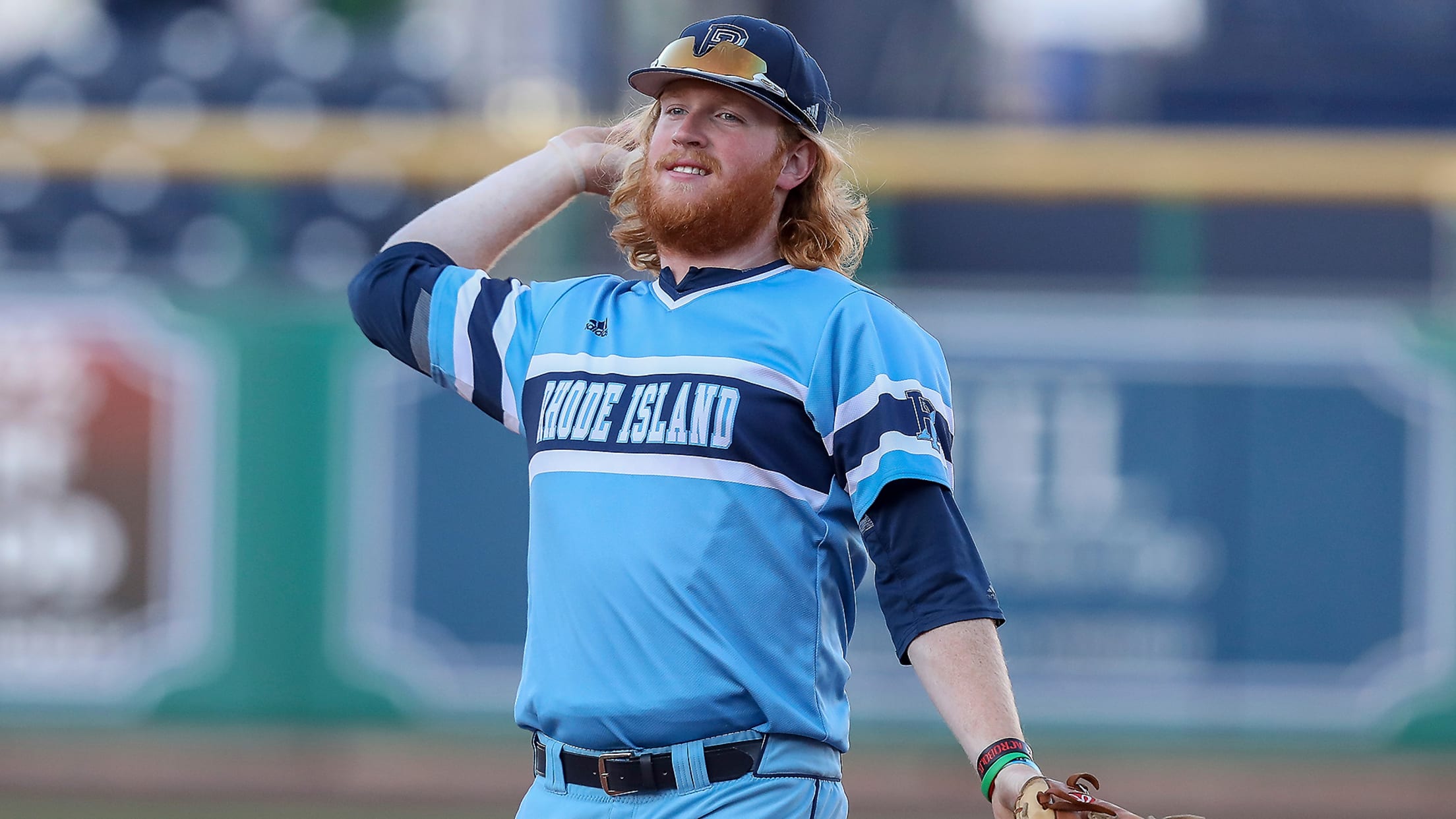 The Nationals made it clear following a condensed five-round Draft that they intended to bulk up their prospect pool in the non-drafted free-agent market. "We have the freedom to sign all the players we want that we like," general manager Mike Rizzo said. "And we're going to be very aggressive
The Nationals made it clear following a condensed five-round Draft that they intended to bulk up their prospect pool in the non-drafted free-agent market.
"We have the freedom to sign all the players we want that we like," general manager Mike Rizzo said. "And we're going to be very aggressive to do it."
This year's Draft was shortened because of the coronavirus pandemic. Washington picked six players in the two-day event -- right-hander Cade Cavalli (No. 22), right-hander Cole Henry (No. 55), shortstop Samuel Infante (No. 71), right-handed closer Holden Powell (No. 94), catcher Brady Lindsly (No. 123) and left-hander Mitchell Parker (No. 153).
• Team-by-team: Undrafted free agent signing tracker
Teams were eligible to begin signing NDFAs on Sunday at a bonus of up to $20,000 per player.
"We're going to sign players that we like," Rizzo said. "We've got plenty of Minor League players in our system that we already like, so we're not going to release those players to sign new players if we don't like players in the 2020 Draft season as much or less than the ones that we already have."
Take a look at the NDFAs who have agreed to terms with the Nats. Details are pending, and these deals have not yet been made official by the team.
Jackson Coutts, 1B/OF, Rhode Island
Coutts was in the midst of a heavy-hitting junior year before the season was halted. The left-handed batter slashed .451/.525/.824 in 13 games. His slugging percentage ranked ninth in NCAA Division 1 ball. Coutts recorded a 1.349 OPS, 23 hits, seven doubles, four homers, 12 RBIs and two stolen bases.
Playing professionally has always been a dream of mine. There are way too many people & teams to thank, but I definitey want to recognize my family for supporting me along the way.

To the @Nationals, thank you for this opportunity. I can't wait to get on the field!#NATITUDE pic.twitter.com/lCxC4n1uON

— Jackson Coutts (@JCoutts17) June 15, 2020
Gio Diaz, INF, Saint Mary's
Diaz moved around the infield in his three seasons of college baseball. He logged innings at second base, third base and shortstop, fitting the Nationals' trend of defensive versatility. In 13 games of a shortened 2020 season, Diaz hit .396/.442/.417 with an .859 OPS. He recorded 19 hits and three stolen bases, and struck out only twice over 53 plate appearances.
"I'm really excited, not only because the Nationals are a great organization coming off a World Series championship, but because of the relationship I have with Brian Byrne, the area scout for the Nationals," Diaz told the Saint Mary's website. "He really liked me and believed in me this past year. From what is told to me, they develop their Minor League players to become big league players better than most organizations, which intrigued me. The deal was the best for both sides, and I'm happy to join the Nationals organization."
Gio Diaz has signed as a free agent with the @Nationals! After hitting .396 as a junior, Diaz signs with the defending MLB champions on the first day non-drafted players are eligible to sign with clubs. Congrats, Gio! #GaelsRise

Full release ⬇️https://t.co/vYKLiNtrYB pic.twitter.com/MwblRyxzT7

— Saint Mary's Baseball (@SMC_Baseball) June 14, 2020
Raymond Torres Jr., C, San Jacinto JC
After selecting southpaw Mitchell Parker from San Jacinto Junior College in the fifth round of the Draft, the Nationals signed his teammate, catcher Torres. As a freshman, Torres appeared in 13 games in 2020. He hit .444/.528/.667 with 20 hits -- including six doubles -- 15 runs and 12 RBIs over 45 at-bats.