Nationals Arizona Fall League updates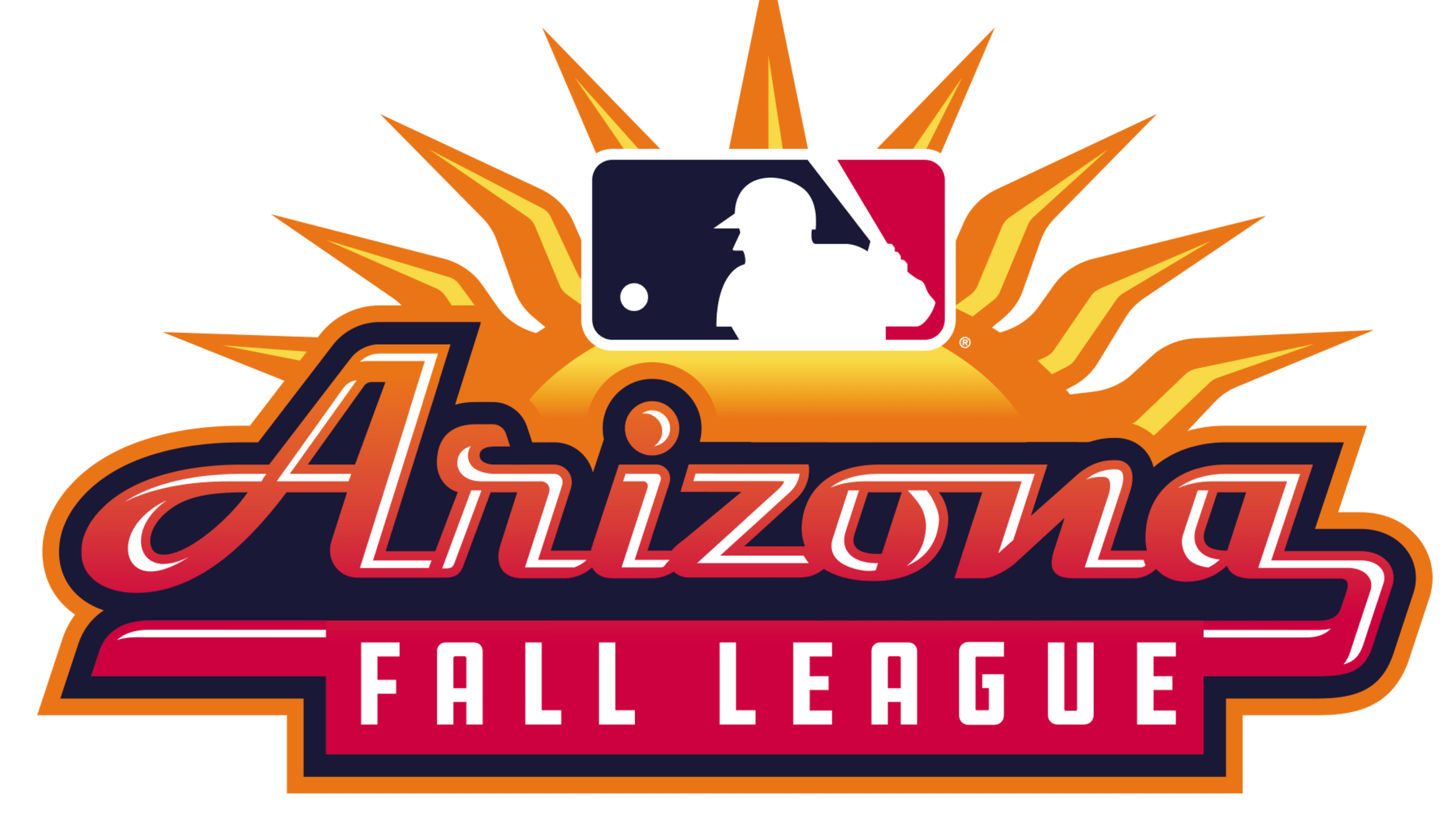 Eight Nationals prospects are playing for the Surprise Saguaros in the 2019 Arizona Fall League: Infielder Luis Garcia (No. 2, MLB No. 91), right-hander Sterling Sharp (No. 13), outfielder Cole Freeman (No. 26), left-hander Nick Raquet (No. 29), outfielder Nick Banks, and right-handers Andrew Lee and Pearson McMahan. Catcher Jakson
Eight Nationals prospects are playing for the Surprise Saguaros in the 2019 Arizona Fall League: Infielder Luis Garcia (No. 2, MLB No. 91), right-hander Sterling Sharp (No. 13), outfielder Cole Freeman (No. 26), left-hander Nick Raquet (No. 29), outfielder Nick Banks, and right-handers Andrew Lee and Pearson McMahan. Catcher Jakson Reetz began the fall season with Surprise and departed the roster on Oct. 7, when first baseman KJ Harrison was added. On Oct. 9, right-hander Jacob Condra-Bogan was removed from the Surprise roster after tossing seven scoreless frames of relief across six appearances. He was replaced by Pearson McMahan.
AFL news and video | Nationals Top 30 Prospects
Here's a day-by-day look at how Washington's AFL contingent is faring:
Oct. 14: Surprise 1, Peoria 0
Sterling Sharp posted his best start of the fall during Monday's contest against Peoria, opening his evening with four no-hit innings. He ultimately finished with one hit (a single) allowed over five frames, adding five strikeouts to his line. Despite the succinctness of his out getting, only 43 of his 73 pitches went for strikes. He relied heavily on his changeup early, but finished with three walks. Through five AFL starts, Sharp owns a 1.42 ERA and has not allowed a run in four of his five appearances.
Nick Banks pinch-hit to lead off the bottom of the seventh and promptly socked a solo shot down the right-field line that clanked off the foul pole to give Surprise the lead for good. Luis Garcia raised his Fall League average to .352 with a 1-for-2 performance, which also included a hit by pitch. In addition to increasing his on-base percentage to .413, the Nationals' No. 2 prospect also looked rock solid defensively. KJ Harrison played in his second game of the Fall League and went 0-for-4 with a pair of strikeouts while hitting cleanup.
#Nationals No. 13 Sterling Sharp dazzled for Surprise on Monday, striking out 5 while allowing 1 hit across 5 frames pic.twitter.com/0y1IsxkhM4

— Jesse Borek (@JesseABorek) October 15, 2019
Oct. 13: Scheduled day off for all Arizona Fall League teams.
Oct. 12: East 4, West 2
Here's how every player performed in the Fall Stars Game. More »
Oct. 11: Surprise 2, Scottsdale 0
Luis Garcia's average dipped to .346 with an 0-for-3 game. The 19-year-old infielder had collected at least one hit in three straight games before going hitless on Friday. Cole Freeman, on the other hand, tallied half of the Saguaros' hits as he turned in a 2-for-2 performance from the bottom of the lineup.
Oct. 10: Surprise 3, Scottsdale 1
Luis Garcia went 1-for-4 with a strikeout against the Scorpions, dropping his fall average to .367. Nick Banks hit a double down the right field line that had an exit velocity of 107.8 mph as part of a 1-for-4 day of his own. It was the right fielder's second double of the fall. KJ Harrison went 0-for-3 in the matchup, walking once and scoring a run.
Oct. 9: Surprise 12, Mesa 10
Andrew Lee was the first man out of the bullpen for Surprise on Wednesday, and the 25-year-old right-hander allowed two runs on four hits and recorded two outs for the Saguaros. Left-hander Nick Raquet finished two frames against Mesa, allowing two runs on two hits with three walks to one strikeout. Jacob Condra-Bogan threw a scoreless eighth inning, working around two walks. Cole Freeman entered the matchup in the 10th as a pinch-runner, and he scored a run.
Oct. 8: Surprise 6, Mesa 1
Luis Garcia, Washington's No. 2 prospect and No. 91 on the Top 100, might be just 19 years old but he led Surprise's offense in Tuesday's win. The young shortstop went 3-for-5 with three singles and drove in three runs for the Saguaros. Nick Banks added a 1-for-4 day to Surprise's tally, also driving in a run. Cole Freeman, No. 26 on the Nationals' top prospect list, went 0-for-2 with a run scored and a run driven in.
Sterling Sharp, Washington's No. 13 prospect, got the start for the Saguaros on Tuesday, and the right-hander threw five scoreless frames, allowing just two hits and two walks, striking out three, lowering his ERA to 1.93. He also picked off a runner at second base.
Oct. 7: Scheduled day off for all Arizona Fall League teams.
Oct. 6: Salt River 6, Surprise 4
Luis Garcia is only 19 years old but has had no trouble handling older and more experienced pitchers in the AFL. The Nationals' No. 2 prospect drew a walk and went 1-for-3 with a double, which brought his average to .350. Nick Banks saw his average dip to .214 after a rough afternoon at the plate. Not only did Banks finish 0-for-4, but he also struck out three times.
Oct. 5: Glendale 2, Surprise 0
Andrew Lee induced a flyout and two groundouts in a perfect fifth frame for Surprise. In 8 1/3 innings over five appearances this fall, the 25-year-old right-hander has yet to allow a run. Jacob Condra-Bogan notched a strikeout and induced a pair of groundouts in a perfect inning of relief. Cole Freeman's AFL struggles continued Saturday as the 25-year-old went 0-for-4 and is now hitting .125. Jakson Reetz hit his second double of the fall for his lone hit on Saturday. The DH went 1-for-2 and is hitting .333 through eight games.
Oct. 4: Glendale 7, Surprise 6
Shortstop Luis Garcia finally showed signs of slowing during Surprise's defeat, finishing 0-for-4 at the dish with a pair of strikeouts in his first appearance since Sunday. The 19-year-old remains off to a strong start, batting .351 with an .891 OPS over his first nine games. Nick Raquet was saddled with the defeat for Surprise, yielding two runs (one earned) coming in to pitch in extra innings. He allowed two hits -- including the go-ahead RBI double -- finishing with one strikeout, giving him 10 punchouts through his first seven frames in the AFL. Cole Freeman pinch-ran in the 11th, before coming around to score. It marked his second run scored in six contests.
Oct. 3: Scheduled day off for all Arizona Fall League teams
Oct. 2: Surprise 8, Mesa 7
Nick Banks slugged his second home run of the Fall League season, a solo blast to kick off a four-run rally in the third inning. The 2016 fourth-round Draft pick also knocked in a run on a first-inning sac fly. Jacob Condra-Bogan stranded the tying run at third in the ninth by striking out No. 5 overall prospect Jo Adell (Angels) for his third AFL save. The Georgia Southern product allowed a hit and a walk while also notching two strikeouts.
Did this ball ever LAND!? #Nats outfielder Nick Banks made his second @MLBazFallLeague home run count with a magnificent blast into right for Surprise.

Follow live: https://t.co/sUpnepo5nF pic.twitter.com/dZVvbr2nsA

— MLB Pipeline (@MLBPipeline) October 3, 2019
Oct. 1: Peoria 3, Surprise 1
Sterling Sharp, the Nationals' No. 13 prospect, gave up four runs on three hits in his third Fall League start for Surprise. He issued two walks, struck out three and recorded five groundouts on 60 pitches (33 strikes). It marked the first time this fall that the 24-year-old right-hander has been scored upon after he allowed just three hits over five scoreless innings across his first two turns for the Saguaros. Andrew Lee tossed a scoreless inning in relief of Sharp.
At the plate, Nick Banks hit his first AFL homer, an eighth-inning solo shot, and was the lone Surprise player to record multiple hits as he finished 2-for-4. Jakson Reetz struck out in his two at-bats, and Cole Freeman went 0-for-4 with a pair of strikeouts from the two-spot in the lineup.
Sept. 30: Scheduled day off for all Arizona Fall League teams.
Sept. 29: Surprise 11, Peoria 4
Shortstop Luis Garcia (No. 2, MLB No. 92) hit second and went 0-for-1 with a pair of walks for Surprise. Catcher Jakson Reetz hit third and went 1-for-3 with two walks and three runs scored. Left-hander Nick Raquet (No. 29) pitched 1 1/3 innings of scoreless relief with two strikeouts. And right-hander Jacob Condra-Bogan tossed a scoreless ninth and allowed one hit.
Sept. 28: Scottsdale 2, Surprise 0
Cole Freeman led off the game for Surprise with an infield single before finishing 1-for-4. The second baseman-turned-center fielder is batting .188 in the Fall League.
Sept. 27: Surprise 4, Scottsdale 3
Luis Garcia, the third-youngest player in this year's Fall League, went 3-for-4 to improve his Fall League average to .406. He tallied two singles and a double, his third this fall, and also swiped his second bag. He started at second base and batted second in the lineup on Friday.
Sept. 26: Thursday's game between Surprise and Mesa was rained out and will not be made up.
Sept. 25: Surprise 6, Peoria 2
Catcher Jakson Reetz got the start at DH for Surprise on Wednesday and launched his first home run of the AFL season, a solo shot in the second inning. Over 96 games for Class A Advanced Potomac this season, the third-round pick from the 2014 Draft hit .253 with 13 home runs and an .812 OPS. Shortstop Luis Garcia finished the night 0-for-5.
Command issues hurt Nick Raquet, who issued three walks in his 1 2/3 innings of work for Surprise. He finished with two runs on his line, along with two hits and a strikeout. Andrew Lee followed Raquet out of the bullpen and was very sharp over his 2 1/3 innings of work, allowing two hits and striking out five with 30 of his 38 pitches going for strikes.
Sept. 24: Surprise 6, Peoria 4
Sterling Sharp worked around three hits and one walk in his two-inning start for Surprise to extend his AFL scoreless streak to five innings. Jacob Condra-Bogan picked up his second save of the fall as he walked one and struck out one in the ninth.
Luis Garcia continued his hot start and is hitting .435 after a 2-for-5 night at the plate. The Nationals' No. 2 prospect also picked up his first Fall League RBI. Jakson Reetz went 1-for-4 at the plate and is batting .400 through four games. Cole Freeman and Nick Banks went 0-for-4.
Sept. 23: Scheduled day off for all Arizona Fall League teams.
Sept. 22: Surprise 2, Peoria 1
No. 2 prospect (No. 92 in MLB) Luis Garcia is one of the youngest players in the AFL, but he sure hasn't looked like it. His 1-for-4 with a double performance on Sunday actually brought down his average to .444 (8-for-18). He's hit in all four games he's played. Catcher Jakson Reetz has also hit well, with his 1-for-3 performance extending his hitting streak to three games. He's gone 5-for-11.
Sept. 21: Surprise 12, Salt River 0
Andrew Lee spun two scoreless innings in relief for Surprise. The 25-year-old right-hander struck out two and gave up one hit. Nick Raquet was also solid out of the 'pen. Raquet did yield a single, but also struck out the side in his lone inning of work.
Nick Banks scored a pair of runs as he reached base three times -- once on a double and twice via error -- as part of a 1-for-5 night. Cole Freeman, hitting atop the Surprise lineup, reached in each of his final three plate appearances and finished 2-for-3 with a walk and a run scored.
Sept. 20: Surprise 4, Salt River 1
Right-hander Jacob Condra-Bogan cruised through two scoreless innings and picked up the save for Surprise. The 25-year-old struck out one and retired all six batters he faced. Luis Garcia singled in the third as part of a 1-for-4 night at the plate. Jakson Reetz drove in a pair of runs via an RBI single in the seventh that helped put the game away for Surprise. He finished 2-for-4 with a double.
Sept. 19: Scottsdale 8, Surprise 6
No. 2 prospect Luis Garcia kept rolling in the Arizona Fall League on Thursday with a 2-for-5 performance, including a triple. This comes after a big day for Garcia in the opener on Wednesday, where he went 4-for-5 with a stolen base and a pair of runs scored. Major League Baseball's No. 92 prospect came on strong late in the season and has carried over into one of the better starts in the AFL.
Sept. 18: Surprise 4, Glendale 2
No. 2 prospect Luis Garcia came flying out of the gates in the Arizona Fall League, going 4-for-5 for Surprise on Wednesday night. MLB's No. 92 prospect picked up three singles and a double, plus a stolen base. The 19-year-old came on late in the regular season and, over 129 games with Double-A Harrisburg in 2019, hit .257 with four home runs and a .617 OPS.
Cole Freeman opened the AFL season in the leadoff spot, but went 0-for-5 with a strikeout. Catcher Jakson Reetz went 2-for-4 with an RBI out of the cleanup spot while outfielder Nick Banks, hitting right behind Reetz, went 1-for-4 with a single.
On the mound, Sterling Sharp got the start and was very sharp, throwing three hitless innings with just one walk allowed and four strikeouts. Andrew Lee followed him out of the bullpen with two hitless, shutout innings of his own, including two strikeouts, before No. 29 prospect Nick Raquet threw two shutout innings, allowing one hit while striking out three.