Citizens Bank Weather Education @ Home
Presented by NBC10/Telemundo62 First Alert Weather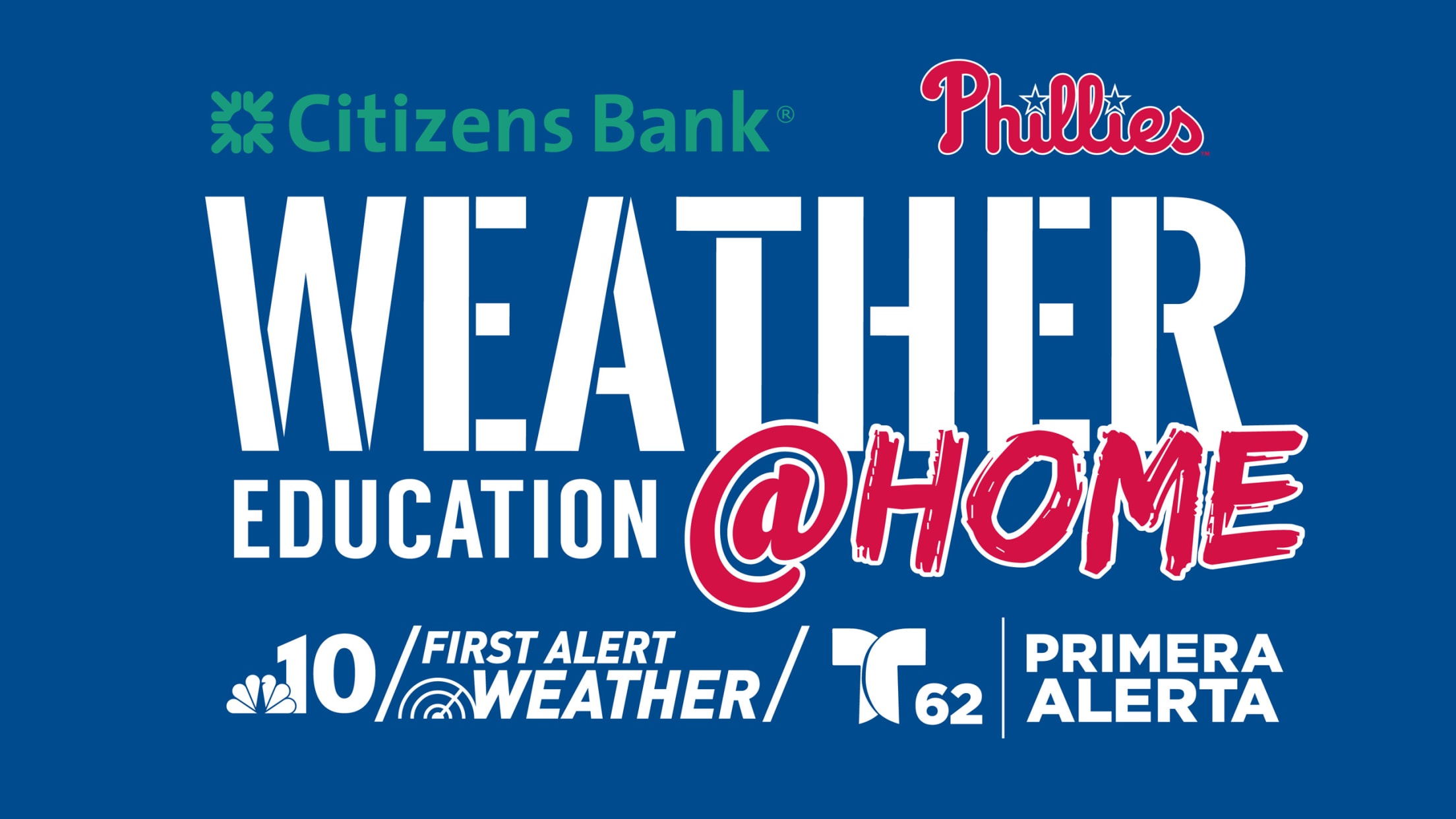 Weather Education Day at Citizens Bank Park is always a blast for students, teachers and parents. While we can't invite you to the ballpark this year for the sixth annual Weather Education Day, that doesn't mean the learning and fun must stop!
The Phillies, Citizens Bank, and NBC10/Telemundo62 are excited to invite you to our virtual Weather Education @ Home event taking place daily from Tuesday, May 26 through Friday, May 29.
Join NBC10 First Alert Weather Team members - Bill Henley, Krystal Klei, Glenn "Hurricane" Schwartz, Steve Sosna, and Brittney Ship along with Telemundo62 Meteorologist Violeta Yas as they all go live each day from their homes to provide fun and educational experiments focused on weather that students, teachers and parents will enjoy. Create a cloud, see hot air and cold air collide, see how a tornado is formed...and so much more! Then, take a quiz at the end of the week to see how much you've learned. Be on the lookout for Phillies personalities throughout the week and appearances by the Phanatic!
Each day a new lesson and experiment will be posted below. We encourage students, parents and teachers to follow along and do the experiments at home! Be sure to record yourself trying these experiments and upload your video on the NBC10 app under the "See it, Share it" section and you could be featured on the NBC10 news!
Tuesday, May 26: Making a cloud and making it rain
Wednesday, May 27: Warm vs. cold air and density
Thursday, May 28: Tornado in a bottle
Friday, May 29: Salt and ice - How does it work? And a Weather Whiz Quiz
Weather Education Fun Facts Workbook
We hope you and your families are safe and healthy at home, and we cannot wait to welcome you back to the ballpark for Weather Education Day in May 2021!