Top 10 moments of Johnny Bench's career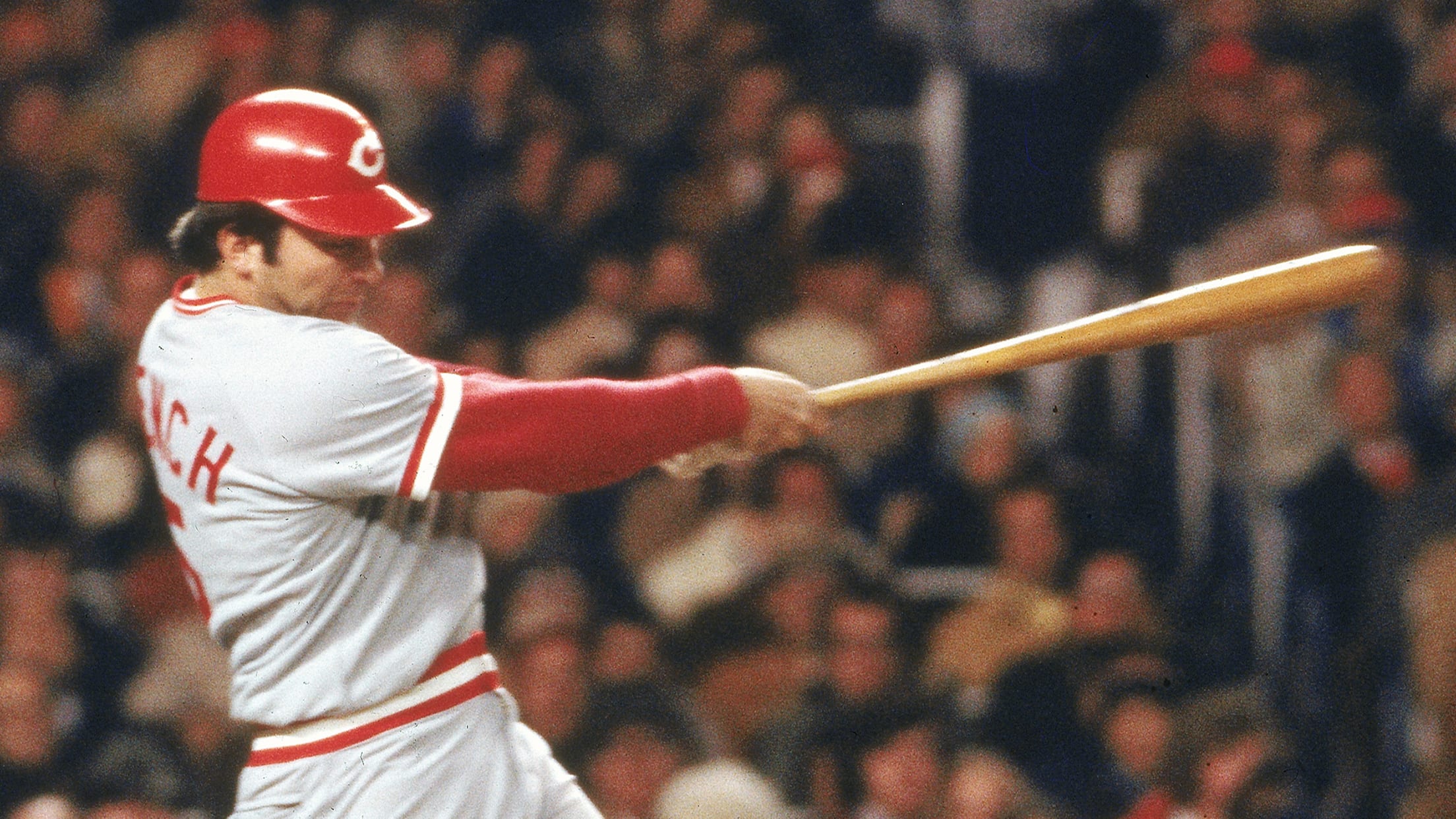 The claim that Johnny Bench is the greatest catcher ever is as solid as the grip the Cincinnati Reds legend employed to hold as many as seven baseballs in his right hand. Roy Campanella won three Most Valuable Player Awards to Bench's two. But Campanella declined precipitously after his final
Best Reds player to wear each uni number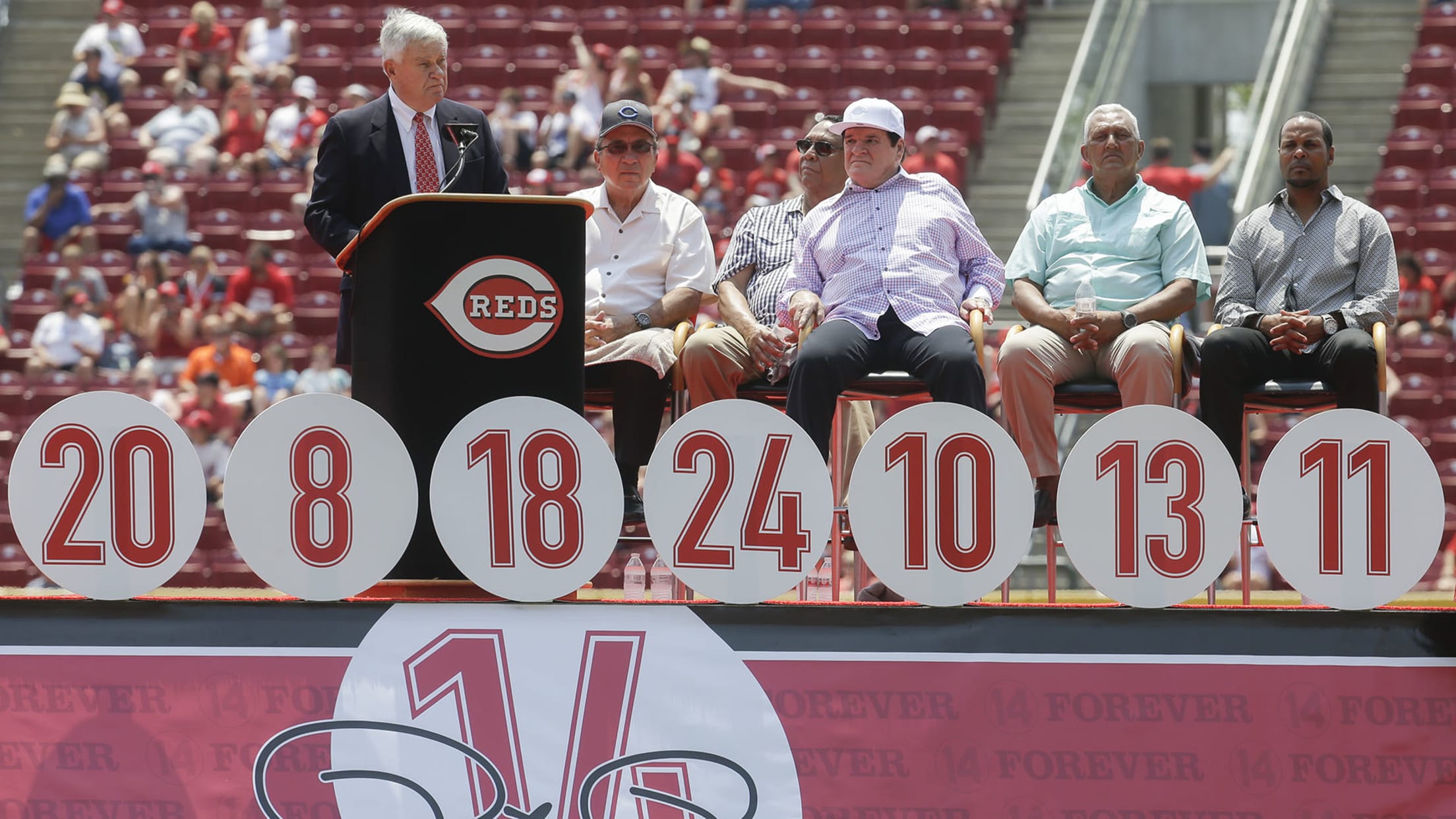 CINCINNATI -- For some players and fans, they're just numbers on a uniform. For others, they're more meaningful and even part of an identity. The Reds have had numbers on player jerseys since 1932. Who wore each number the best? Here is a look at each number worn for Cincinnati
10 former stars you forgot were once Reds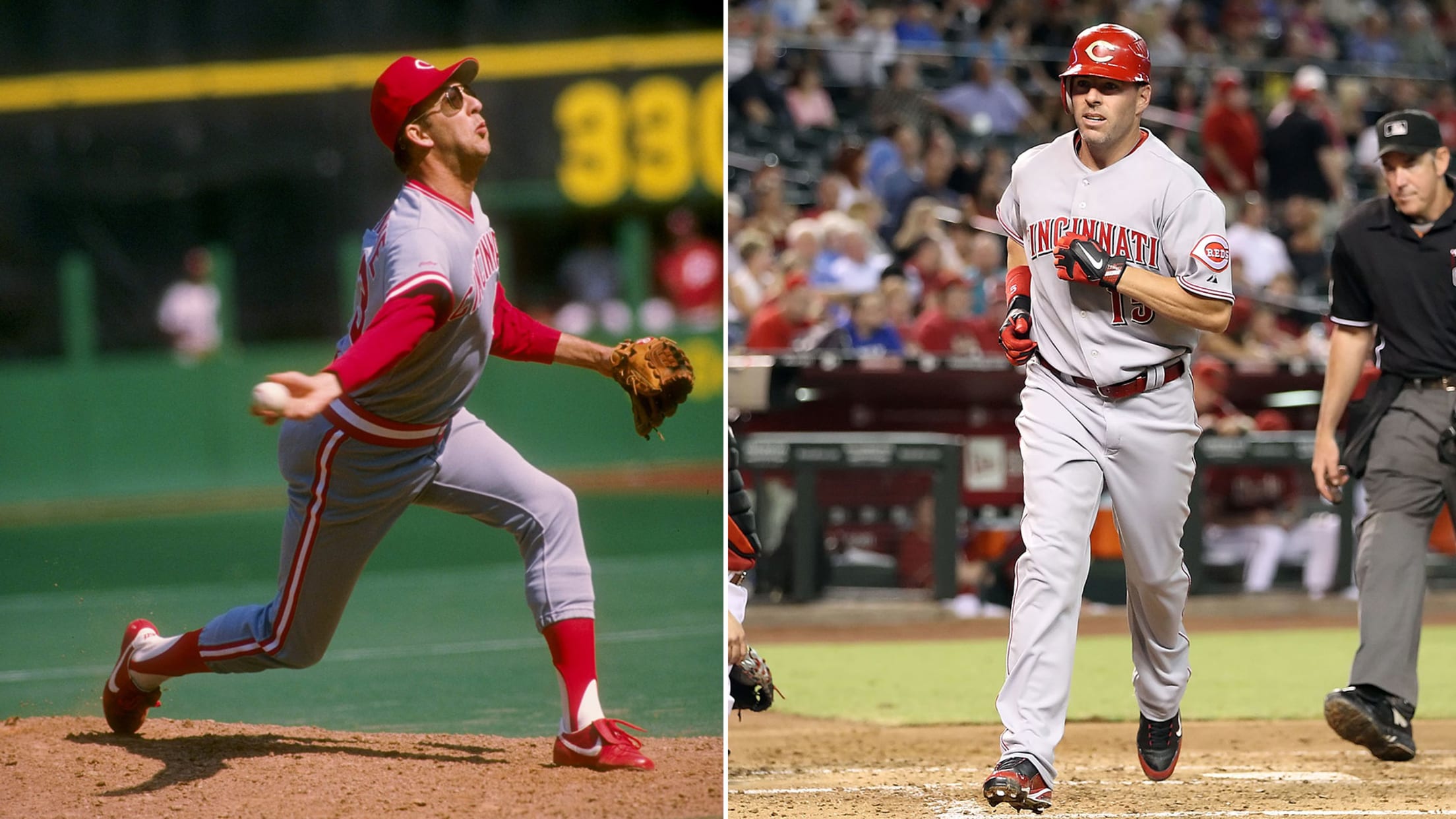 CINCINNATI -- The 2019 season marks the Reds' 150th anniversary, and as the oldest professional baseball franchise, many great players have worn the uniform for Cincinnati. Many players like Johnny Bench, Barry Larkin and Joey Votto have spent, or are spending, their playing careers in a Reds uniform. But there's
The 5 best seasons by Reds pitchers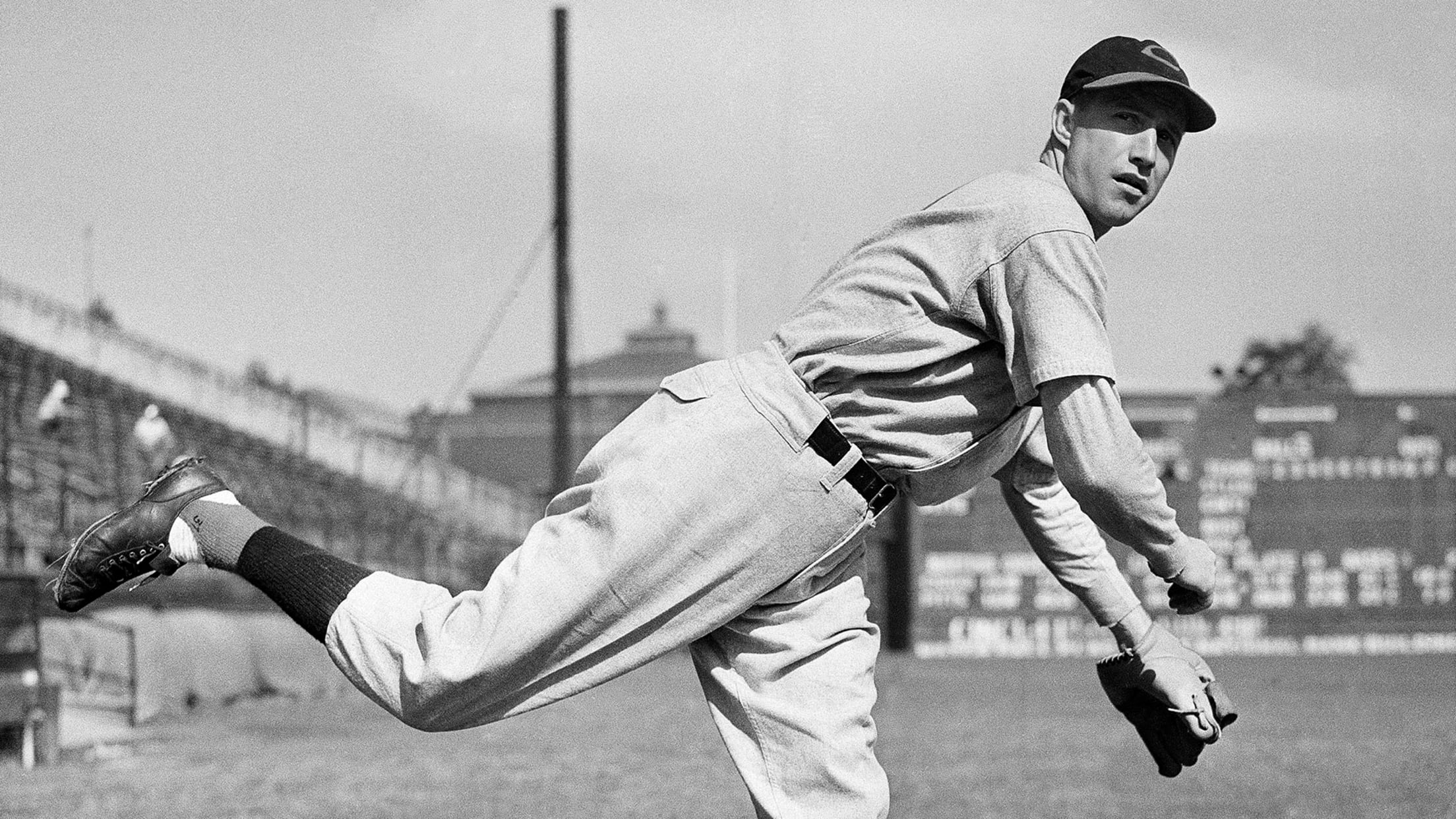 CINCINNATI -- Until Trevor Bauer achieved the feat during the truncated 2020 season, no Reds pitcher had ever been voted the winner of the National League Cy Young Award. That seems baffling when you consider the franchise's longevity and how many pitchers enjoyed great seasons for Cincinnati. Of course, some
Here are top 10 moments in GABP history
CINCINNATI -- The Reds have called Great American Ball Park home since 2003. Although it has yet to host a World Series, it has been the site of postseason baseball, the 2015 All-Star Game, no-hitters and several other fantastic moments. Here is a list of the top 10 Reds moments
History of the Reds' team name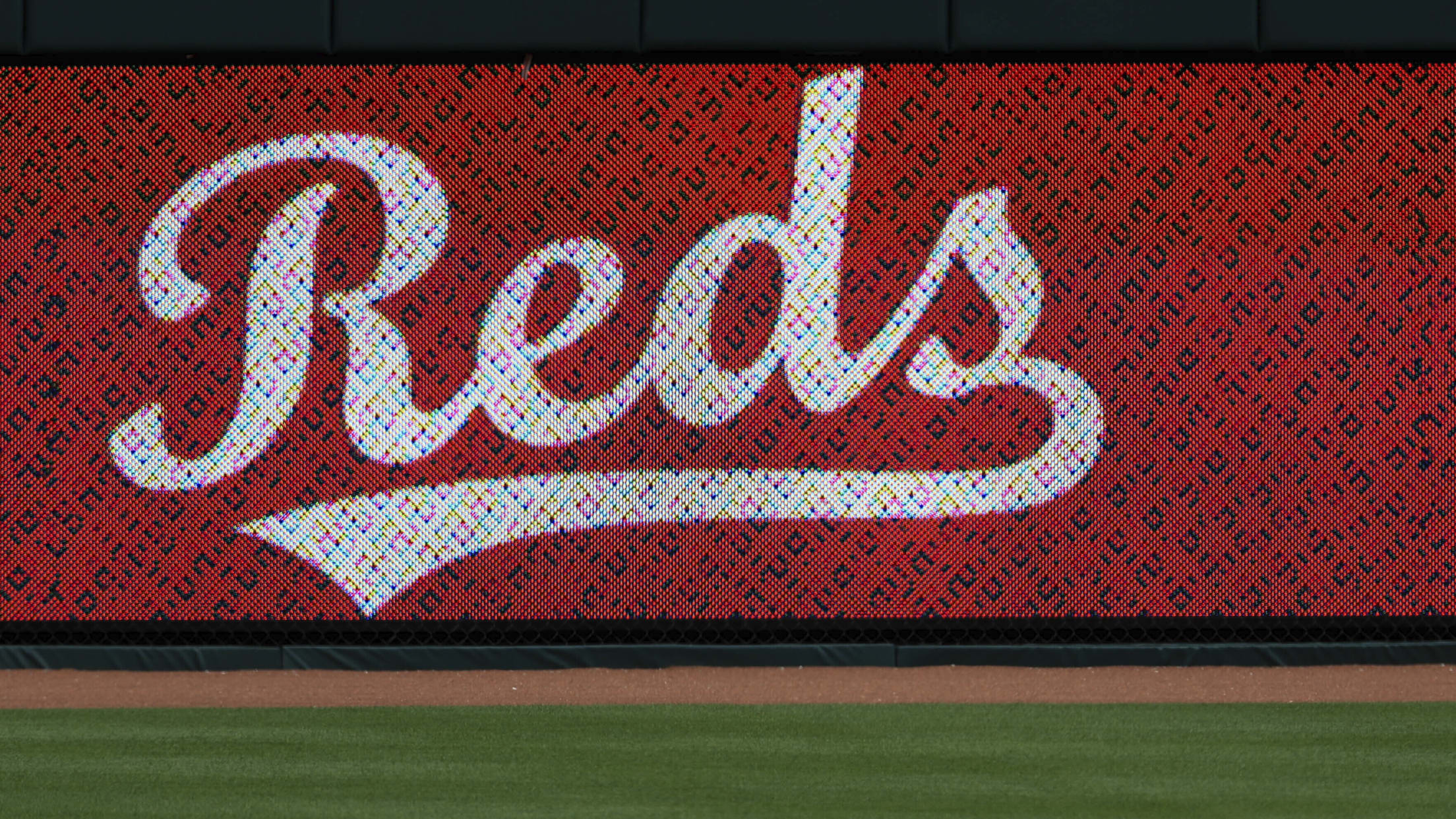 CINCINNATI -- The Reds were baseball's first professional franchise, but their name has had multiple variations over the past century and a half. In 1869, Harry Wright formed the Cincinnati Red Stockings and the team played its home games at Union Grounds, which was located just west of downtown. The
Complete list of Reds' retired numbers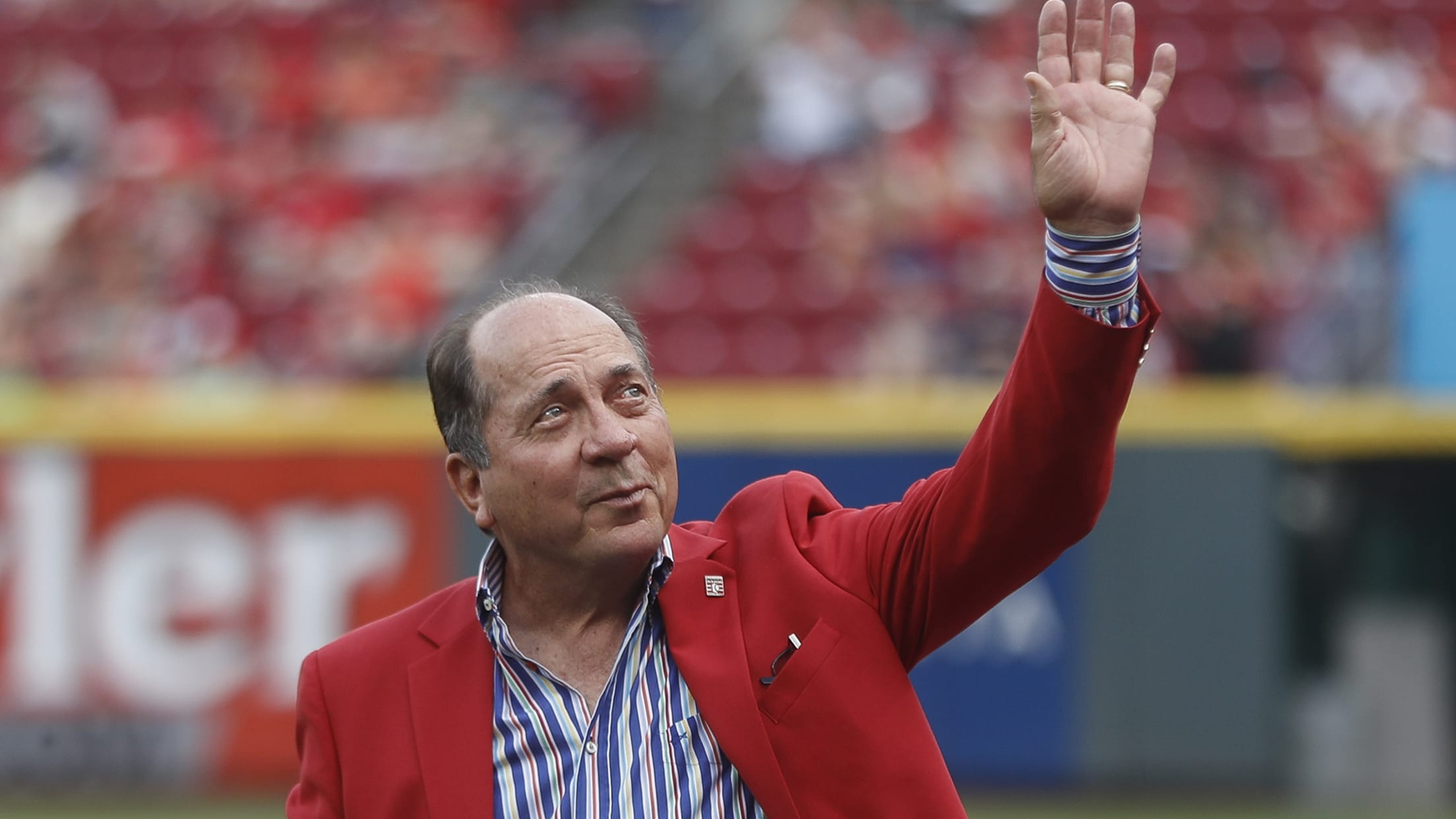 CINCINNATI -- As the oldest franchise in professional baseball, the Reds have one of the more storied histories in the game. The club also enjoyed one of the more profound dynasties in recent history. Several of the team's all-time greats have been given the great honor of having their number
5 best Reds who aren't in the Hall of Fame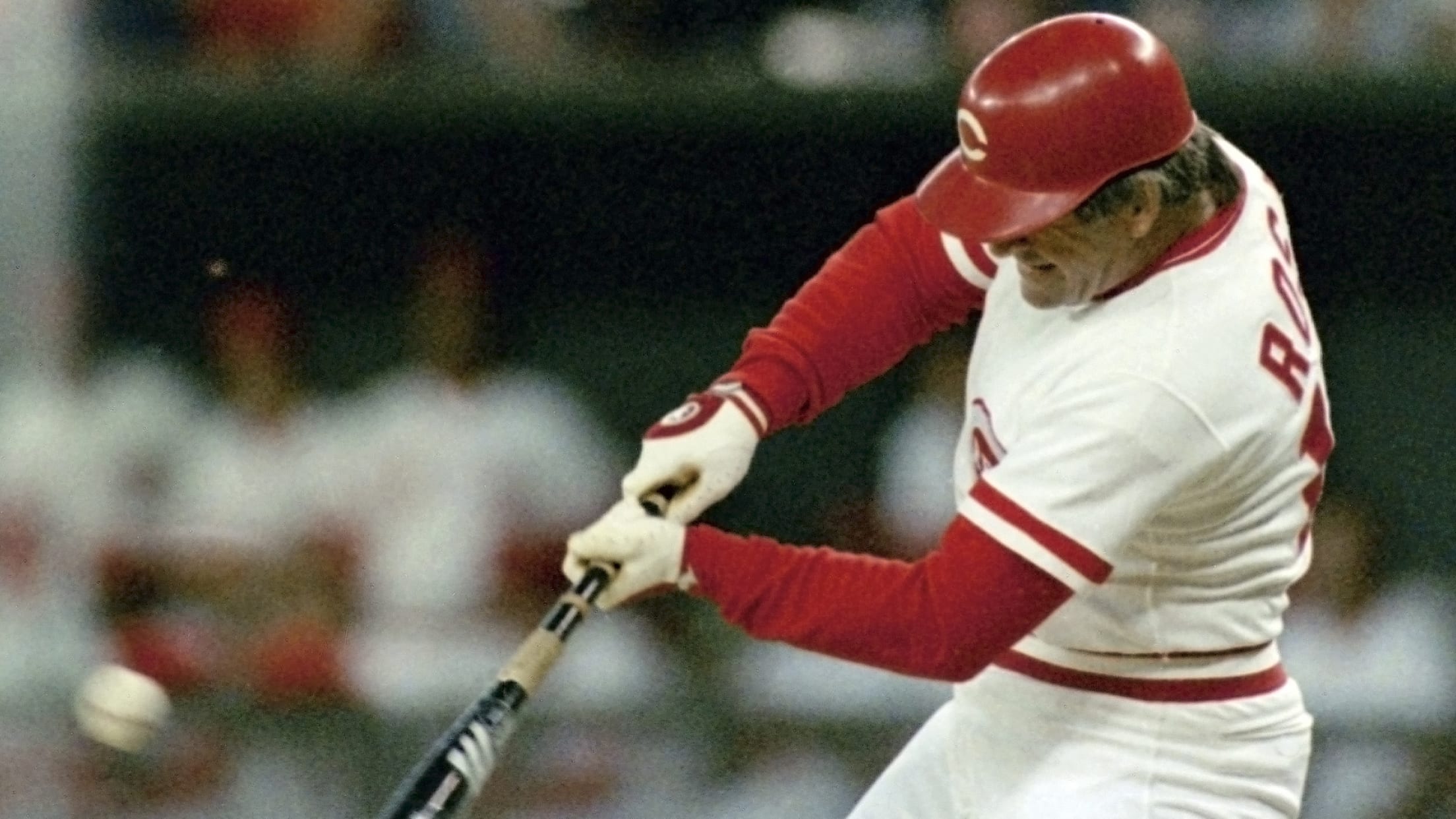 CINCINNATI -- They were great Reds players, and many of them were beloved around Major League Baseball, too. But for one reason or another, they are not enshrined in the Baseball Hall of Fame. This week, we are taking a look at the top five Reds who were not inducted
Best position-player seasons in Reds history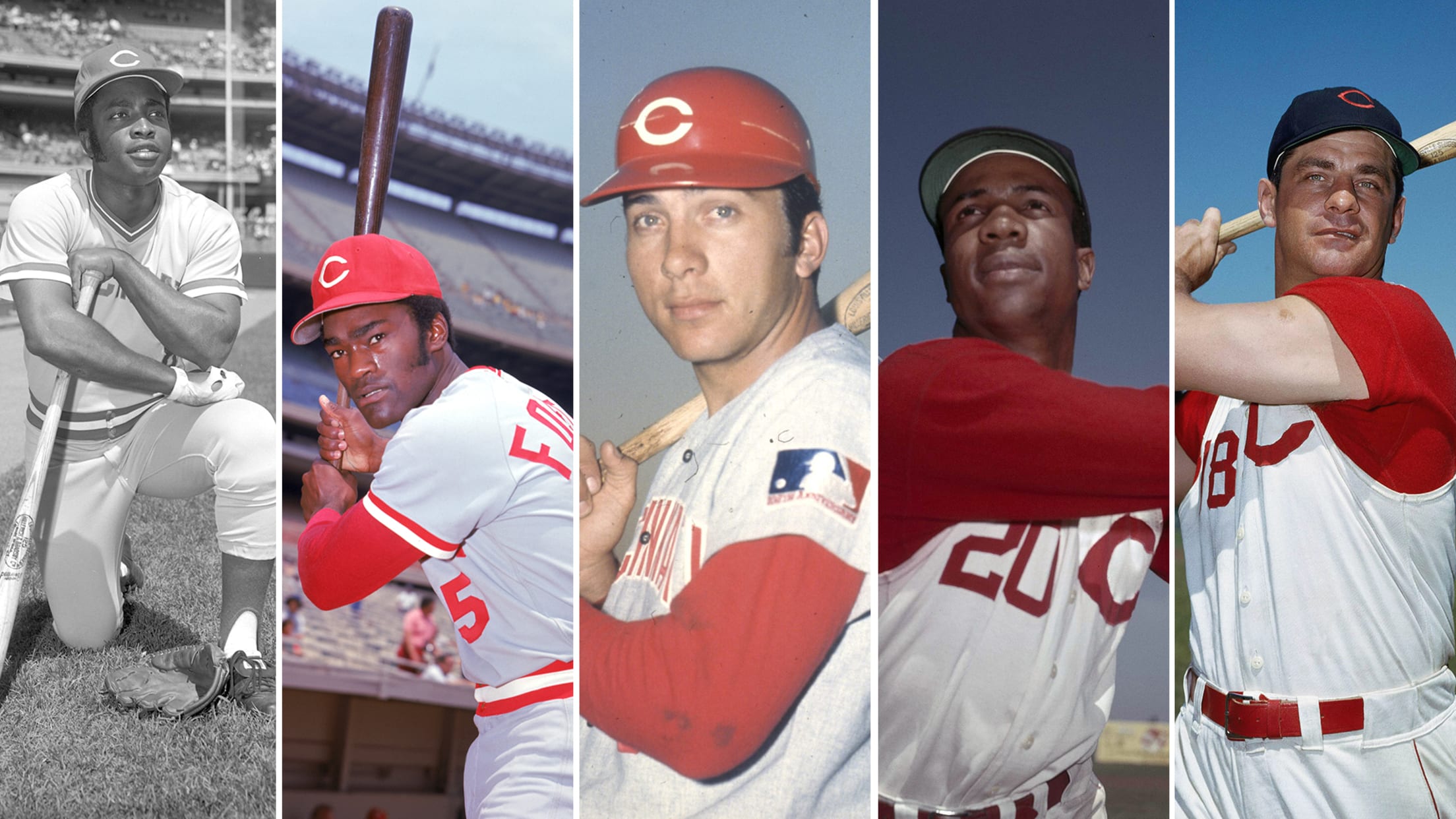 CINCINNATI -- A franchise that has spanned 151 years of existence, the Reds have produced several legendary teams, all-time great players and even more superlative individual seasons. As part of an ongoing series from MLB.com that ranks the best of the best, here are the Reds' top five individual seasons
10 biggest trades in Reds history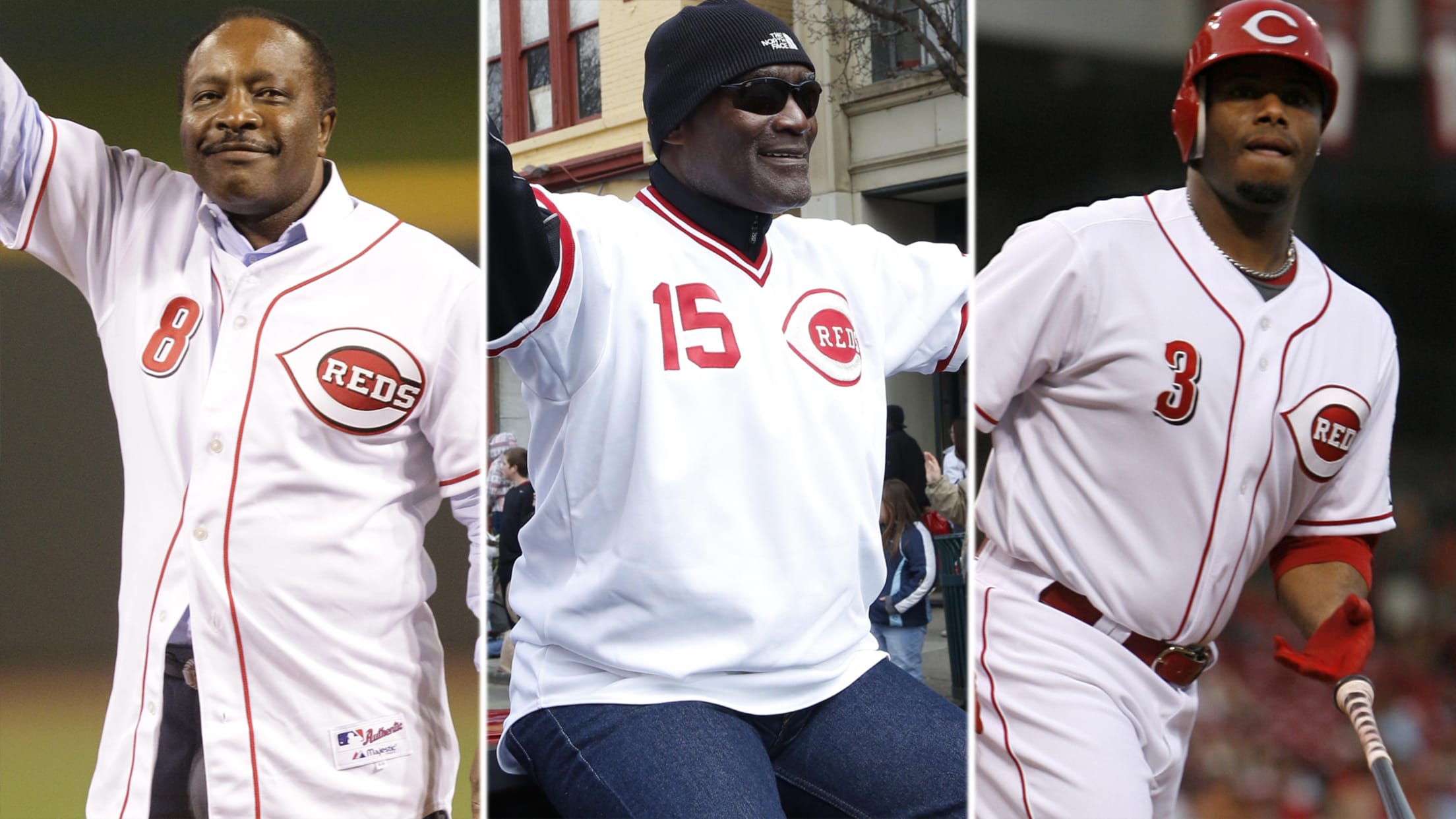 CINCINNATI -- Team executives will often say that a good trade is one that worked out for both sides. In their long history, the Reds have made many trades that shook the industry. Some helped both teams involved, some were overwhelming steals for Cincinnati that helped bring championships and there
This is the Reds' all-time single-season team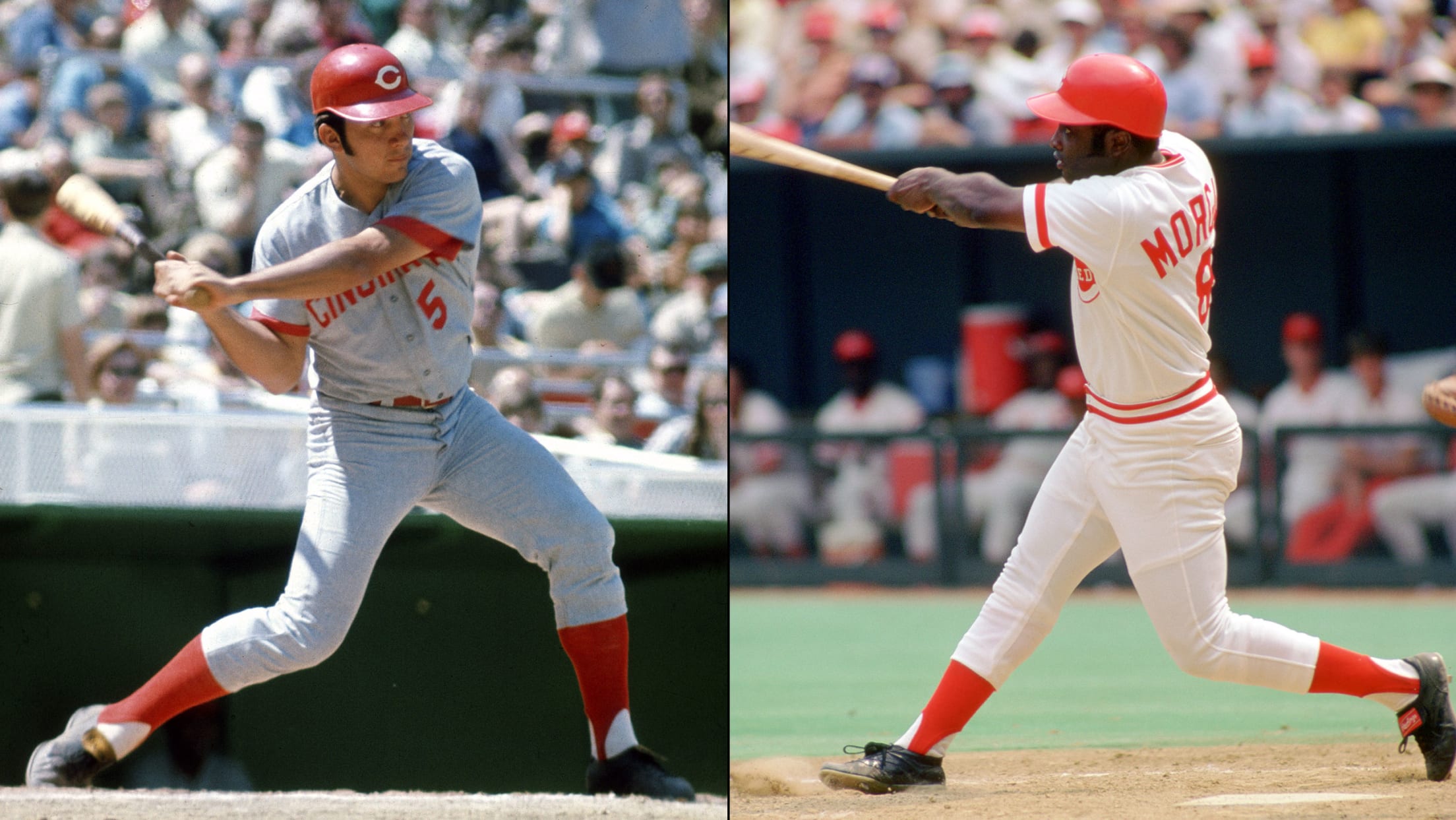 CINCINNATI -- Putting together a roster based on all-time seasons is no easy task. Factor in the long history of great Reds players, and deciding an all-time roster based on their best seasons gets complicated. Which Johnny Bench MVP season gets selected? Ted Kluszewski or Joey Votto at first base?
The top Reds Draft pick from every season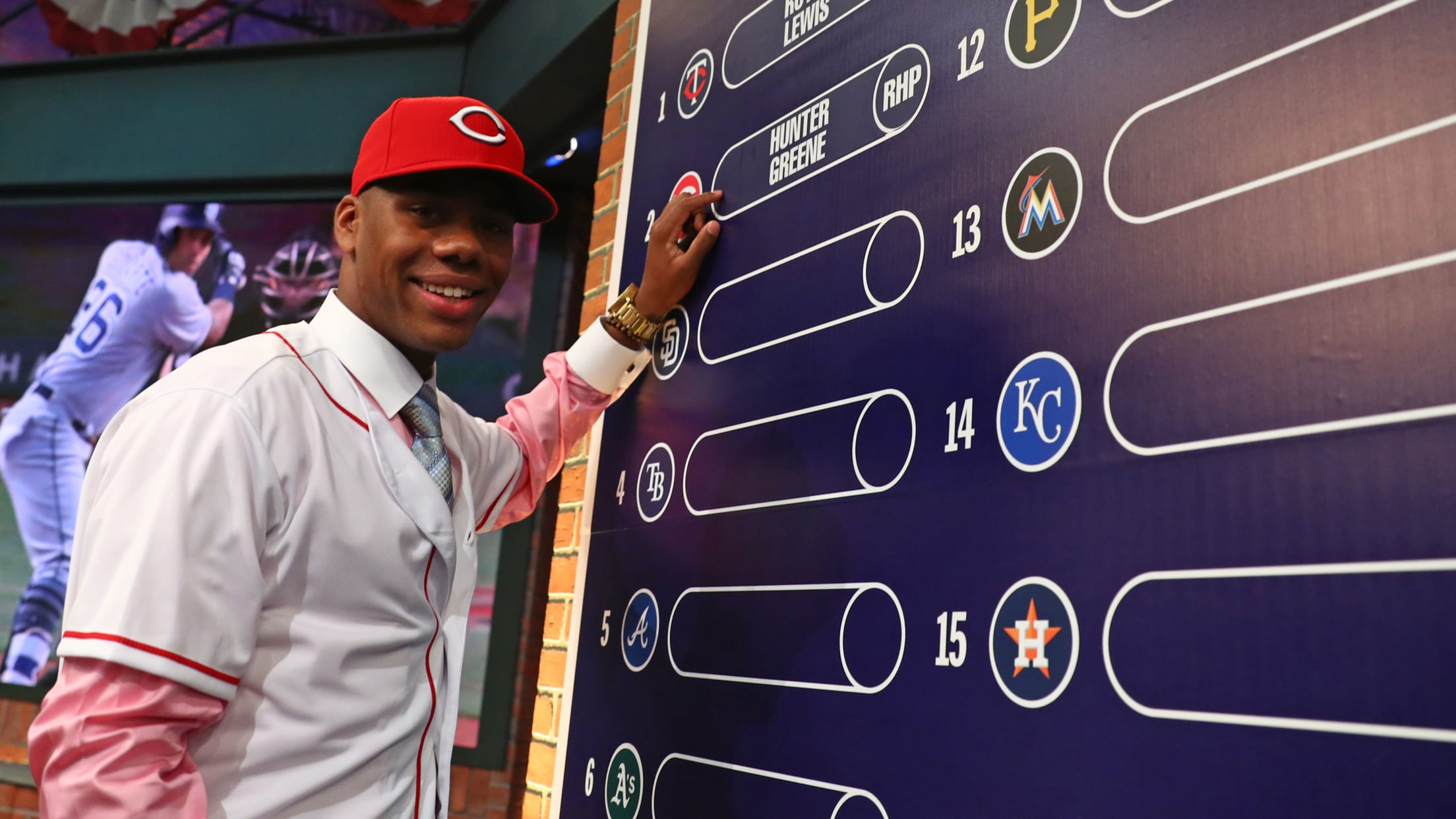 Although teams select dozens of players each year during the annual MLB Draft, most of the attention is focused on who was taken in the first round. The hits and misses are certainly given more scrutiny. Cincinnati has selected a Hall of Famer and several mainstay players who became fan
Reds no-hitter history
MLB.com looks back at every no-hitter in the franchise's history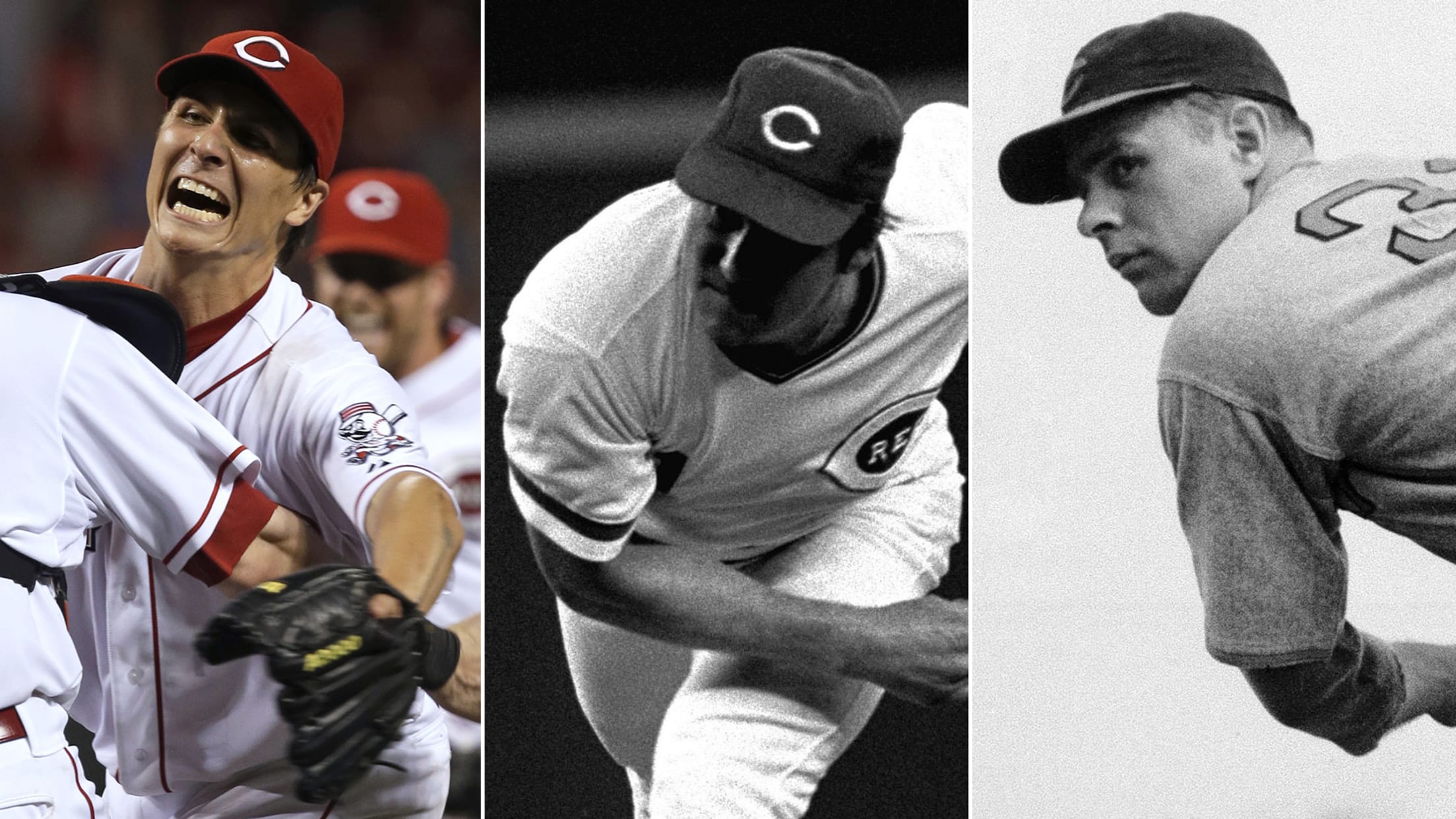 The Reds have accumulated 17 no-hitters in their 100-year-plus history and at least one in three different centuries. The feat has been accomplished by some of the game's greatest pitchers, and in some cases, twice. MLB.com takes a look back at each no-hitter in Reds history. May 7, 2021: Wade
Here are Reds' best Opening Day moments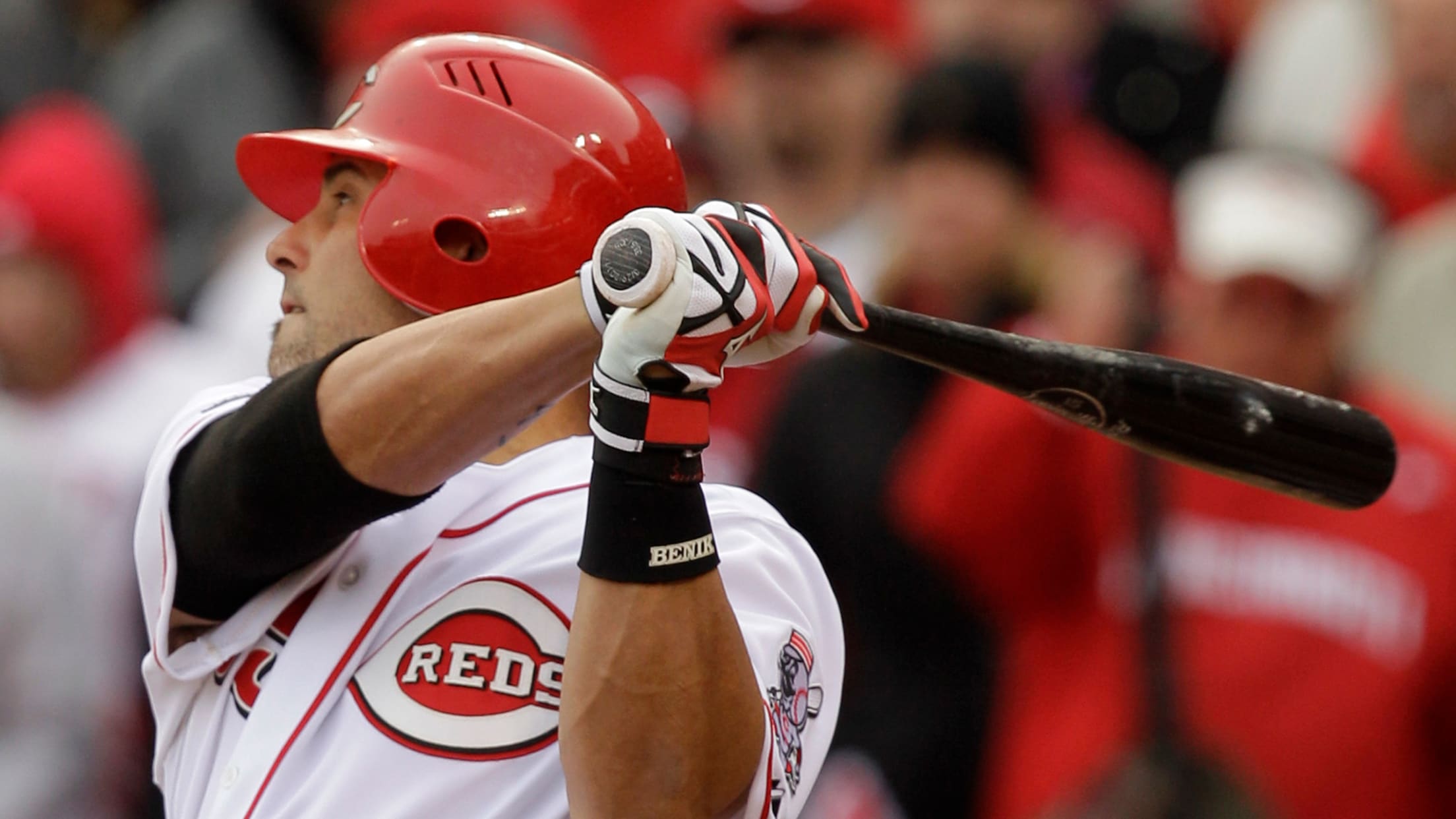 CINCINNATI -- No city does Opening Day like Cincinnati. The first game of any season is always special, but the Reds have made some openers more memorable than others. Because of their status as baseball's first professional team, almost all of the Reds' Opening Day games have been played at
Here are the Reds' best regular seasons
CINCINNATI -- In their first season as a professional baseball franchise in 1869, the Reds went 57-0 and put Cincinnati on the baseball map. Things were much less organized back then. As the Reds moved into the modern Major Leagues and National League in the late 19th century, they featured
Here are Reds' best homegrown Draft picks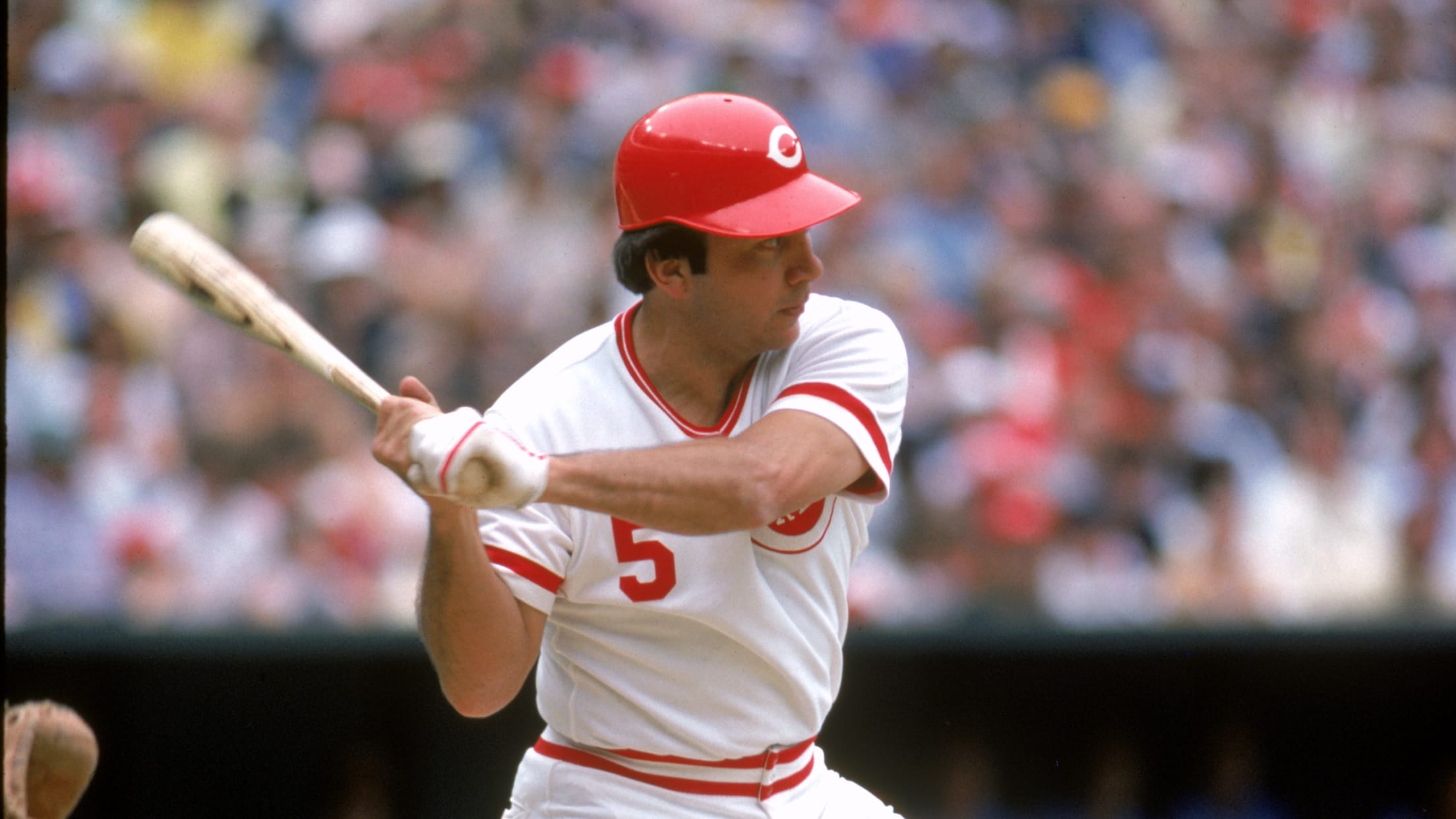 CINCINNATI -- Since the MLB Draft was instituted in 1965, the Reds have selected and developed many players who went on to become superstars for the team. Here are the best five homegrown players for Cincinnati who were drafted, developed and blossomed as members of the Reds:
Cincinnati natives to play for hometown Reds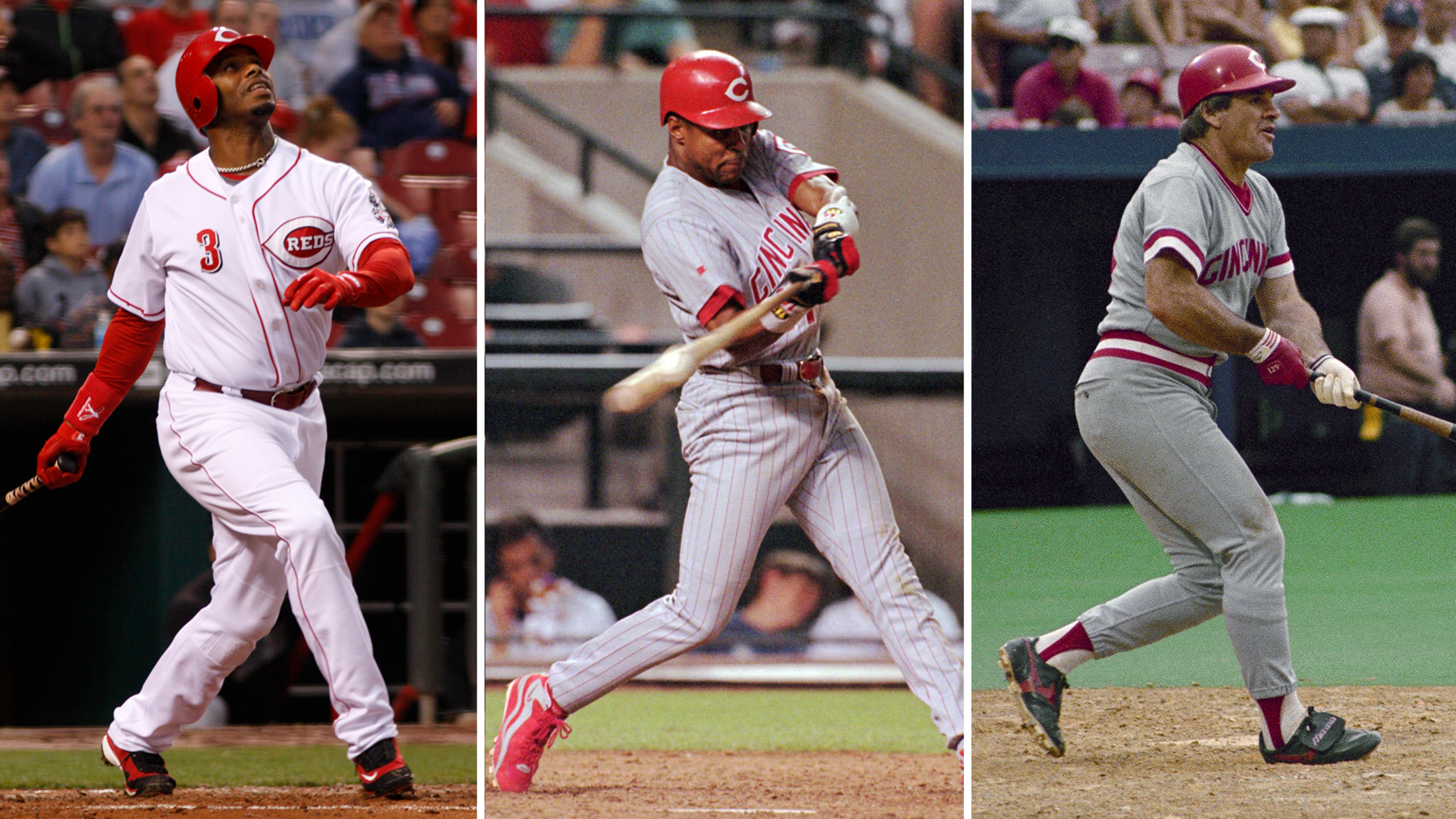 CINCINNATI -- Not only was Cincinnati the birthplace of professional baseball in 1869, the city and its surrounding area has produced its fair share of Major League players. For many, it's special to play in front of the hometown crowd. And for those who achieved excellence as members of the
Dunn's record homer left Ohio -- seriously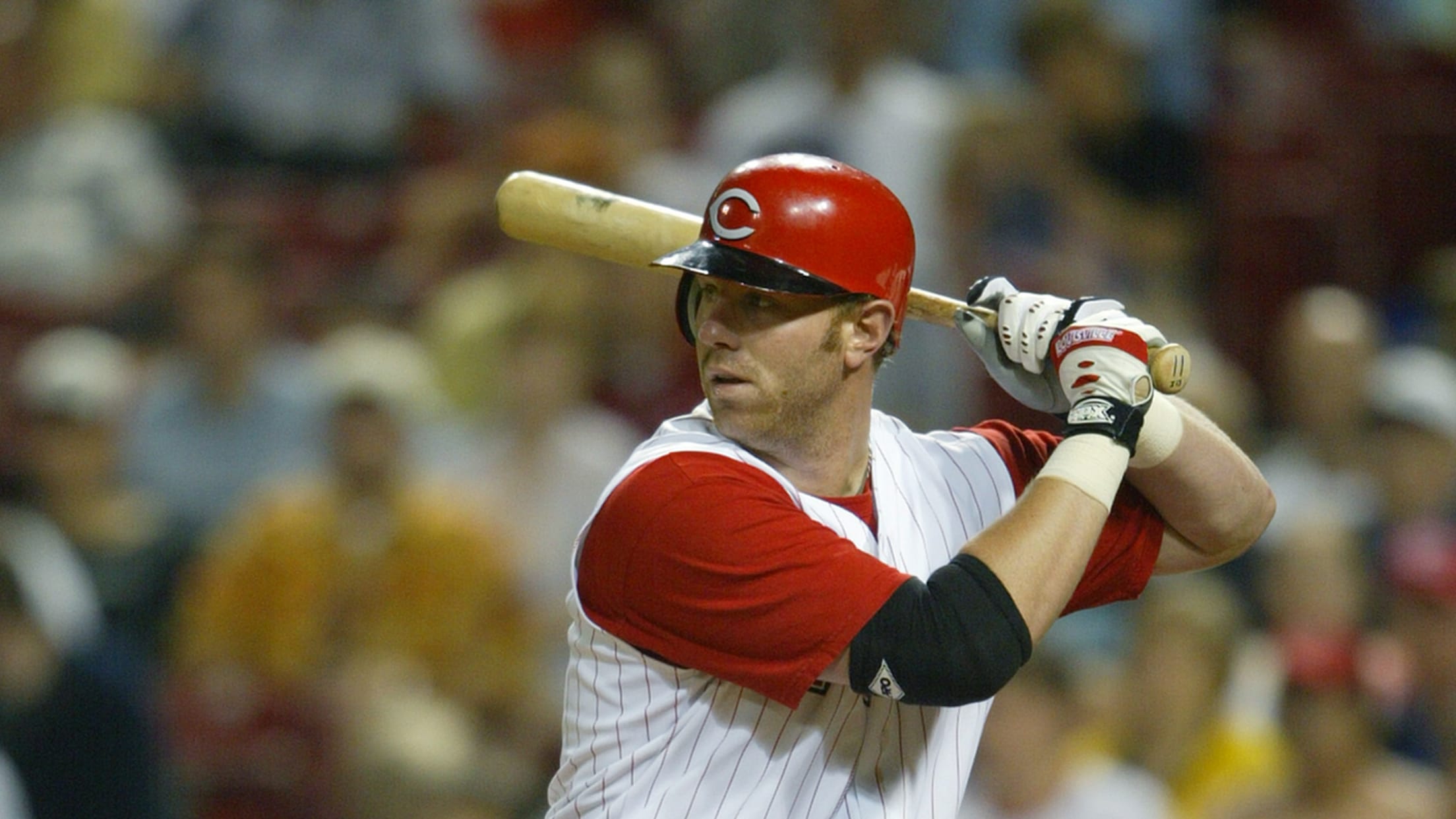 CINCINNATI – On Aug. 10, 2004, vs. the Dodgers in the fourth inning, Reds left fielder and slugger Adam Dunn did something that will be hard to equal at Great American Ball Park. Dunn tattooed a home run completely out of the stadium against pitcher José Lima. "That's long time
Top 5 debut seasons in Reds history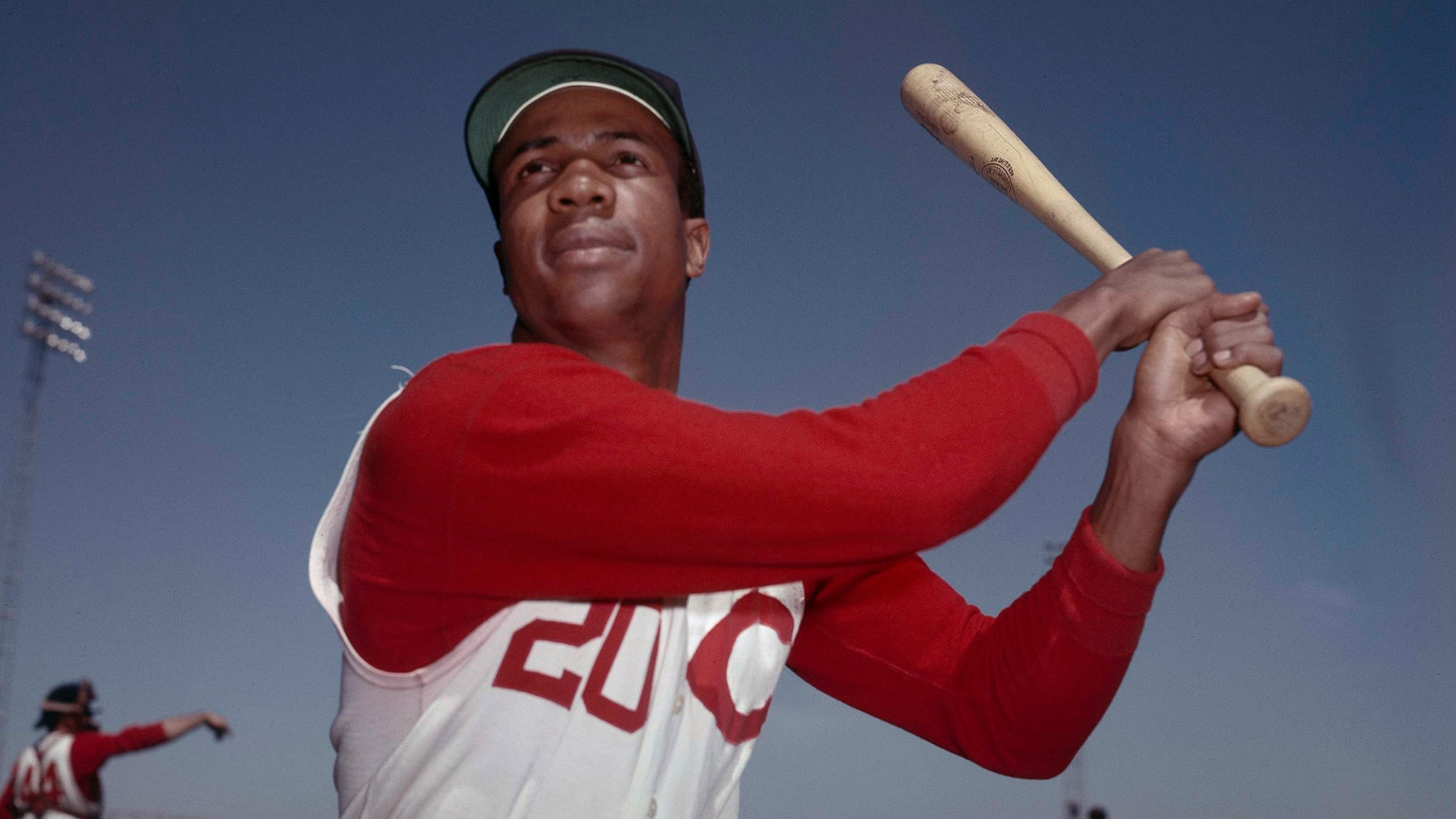 CINCINNATI -- Fresh faces often invigorate a roster with great performances. Over the years, the Reds have had several players arrive and make instant impacts as they become favorites of the fans and the city. Whether they arrived as rookies, via trades or as free agents, here are the Top
Why are GABP dimensions so hitter-friendly?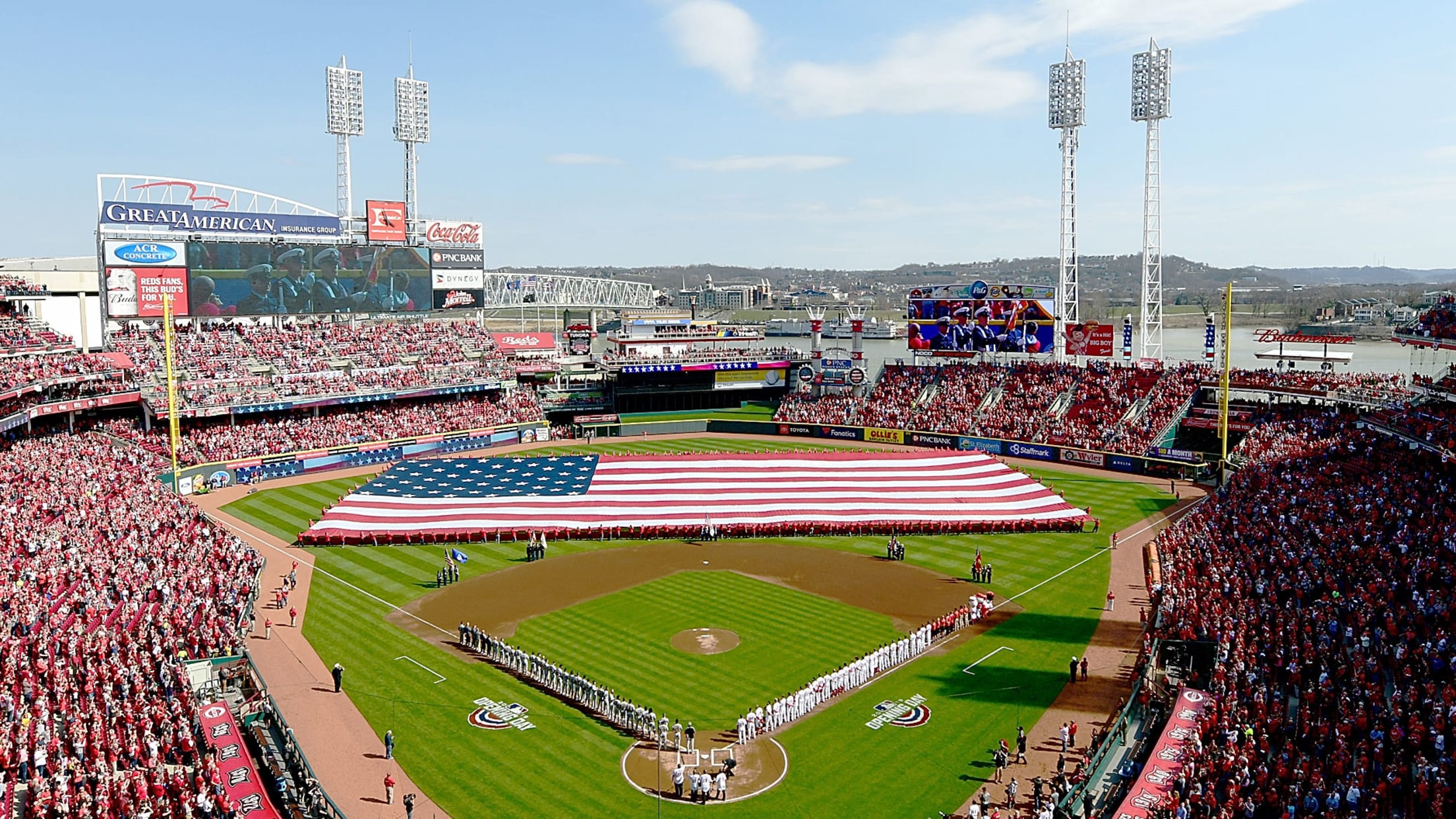 CINCINNATI -- Hitters love it. Pitchers, not so much. Great American Ball Park has some of the cozier dimensions among Major League stadiums. Pitchers often complain that a fly ball that would be a routine catch in most facilities is often a home run at GABP. The numbers back up
The story of Crosley Field's sloped outfield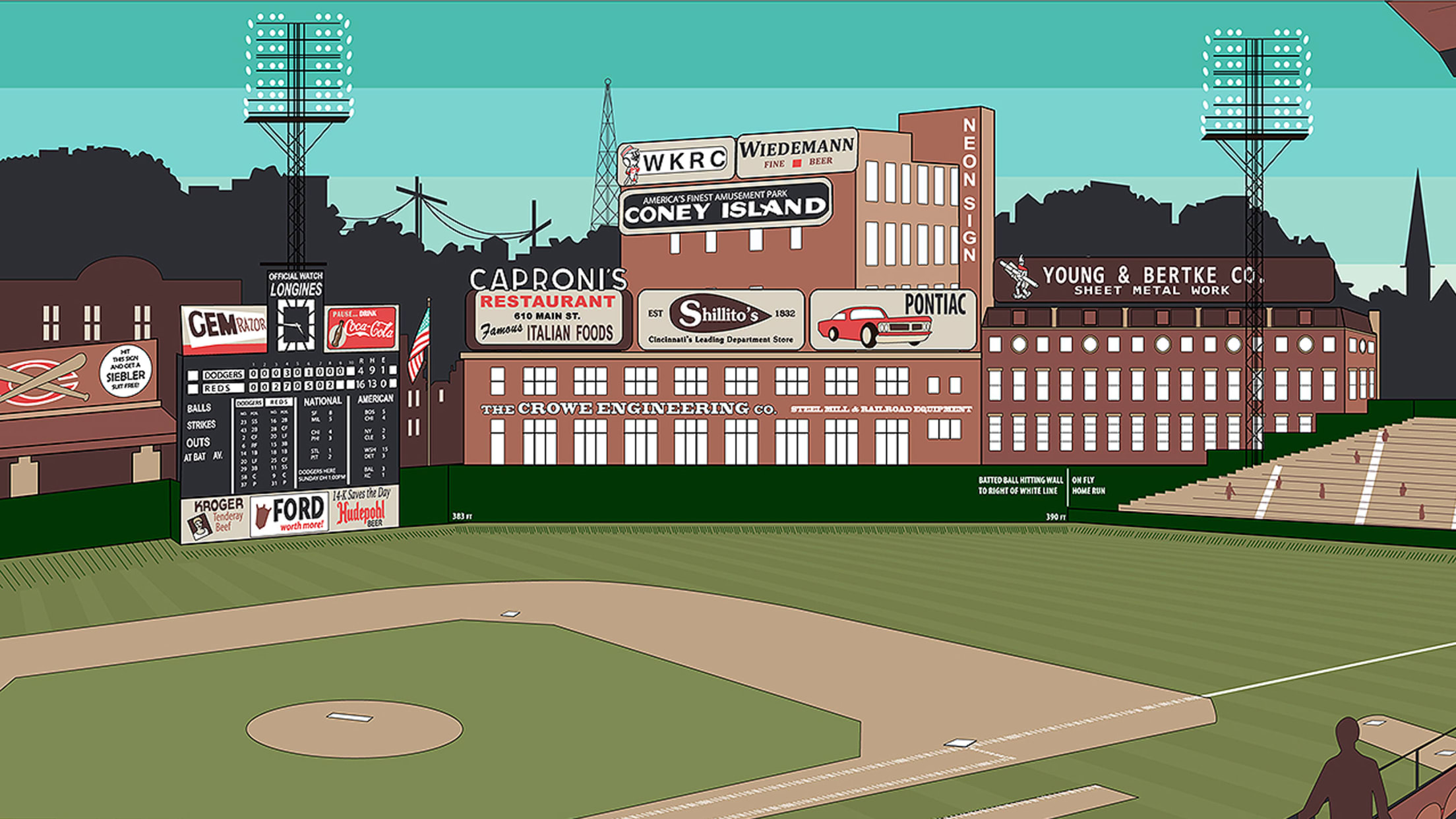 For some it was an endearing ballpark quirk. For the Reds, it could be a home-field advantage. For visiting teams, the sloped terrace in the outfield of Crosley Field could be downright annoying. "Crosley Field was a tough place for outfielders to play," Reds great outfielder and Hall of Famer
These are the 5 best games by Reds pitchers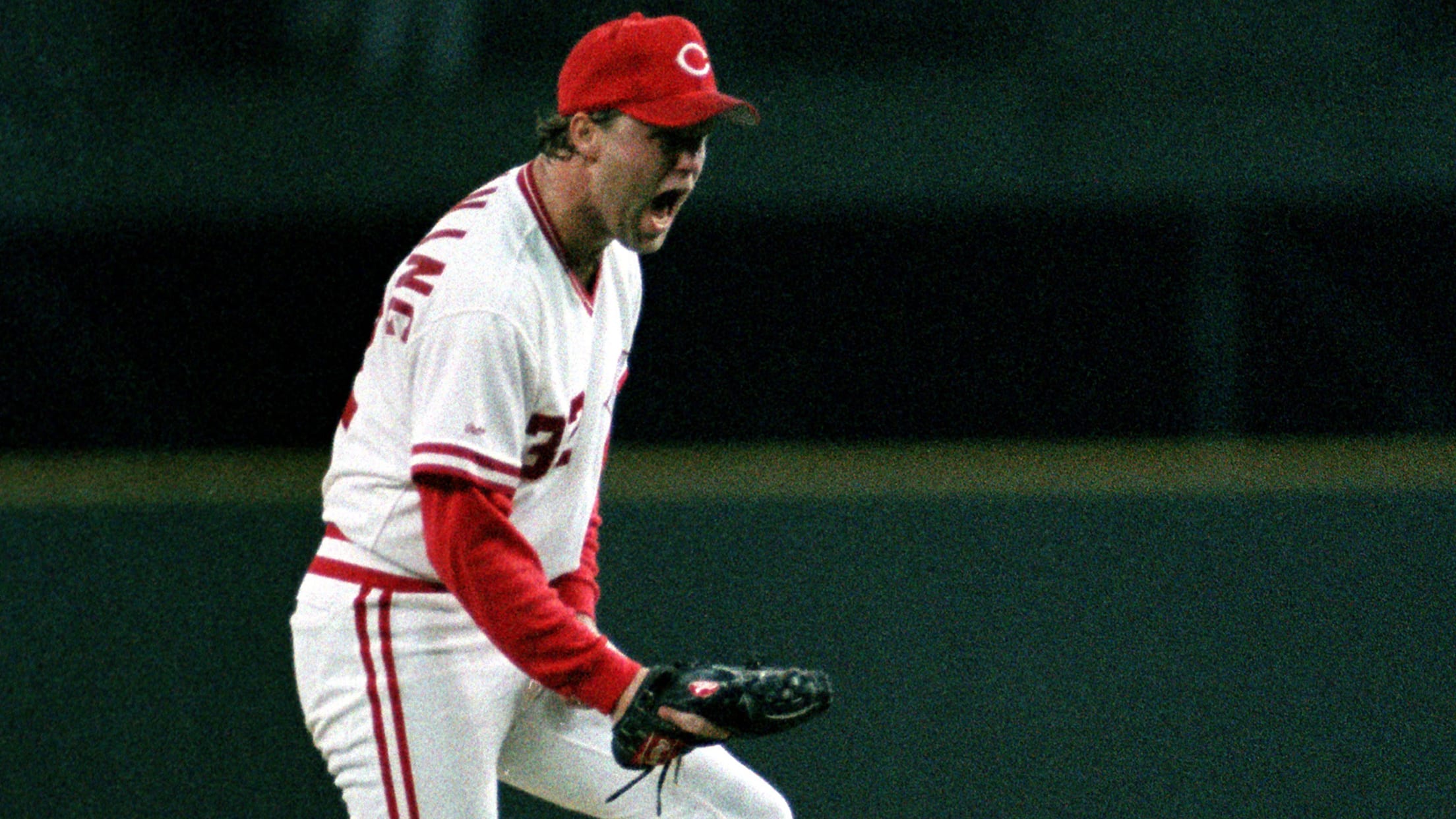 CINCINNATI -- One great pitching performance can be appreciated in the moment. Fans -- even those supporting the other team -- can sense the building of a superb effort, cheer it on with exhilaration and get on their feet to show their approval. Over time, that game -- and the
Reds' best single-game hitting displays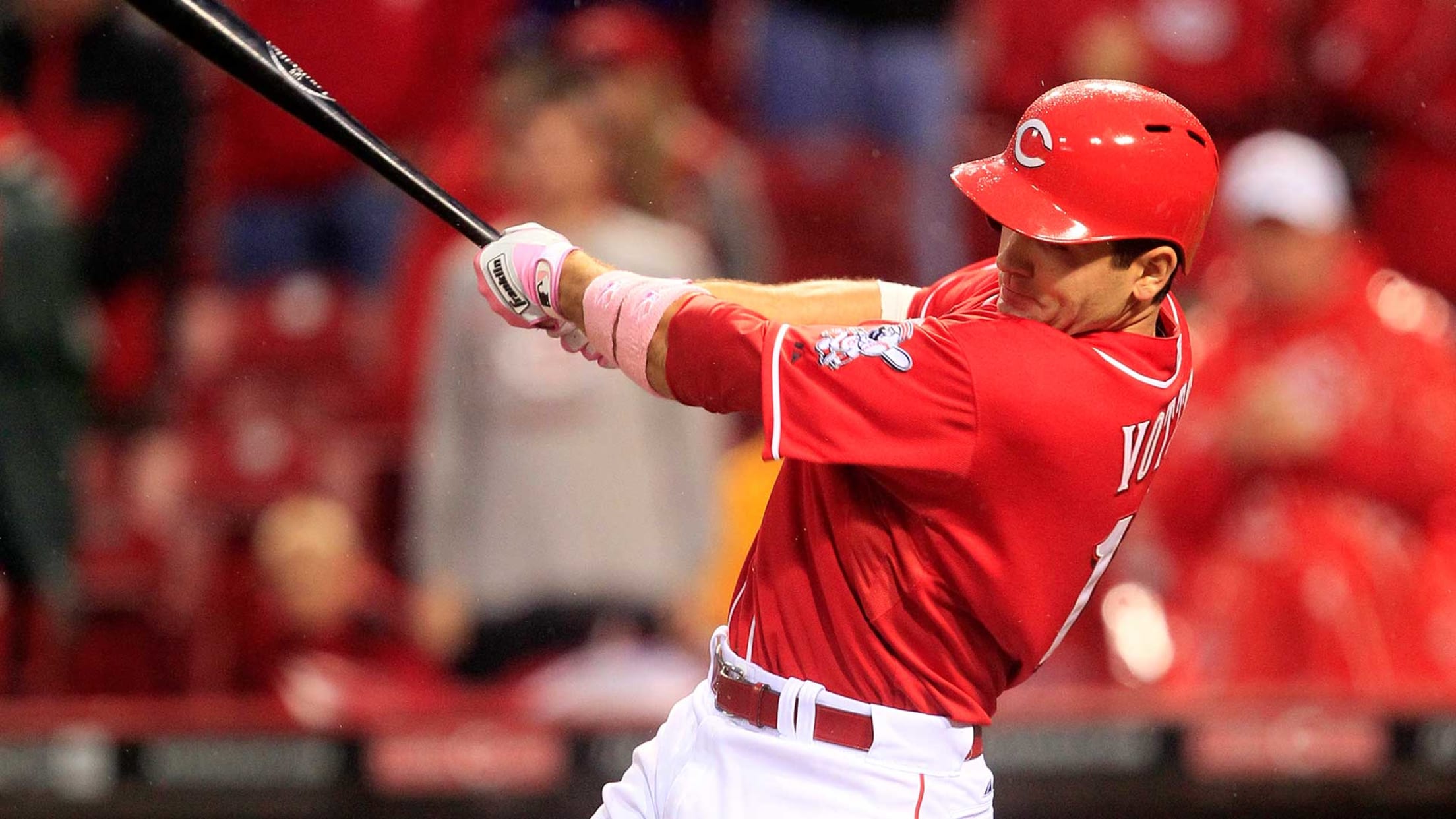 CINCINNATI -- You don't have to be an all-time great member of the Reds to have an all-time great game as a hitter for the Reds. One legendary game can provide a lifetime of memories, stories and free dinners and drinks on the speaking circuit. Cincinnati has seen its share
What remains of the Reds' Riverfront Stadium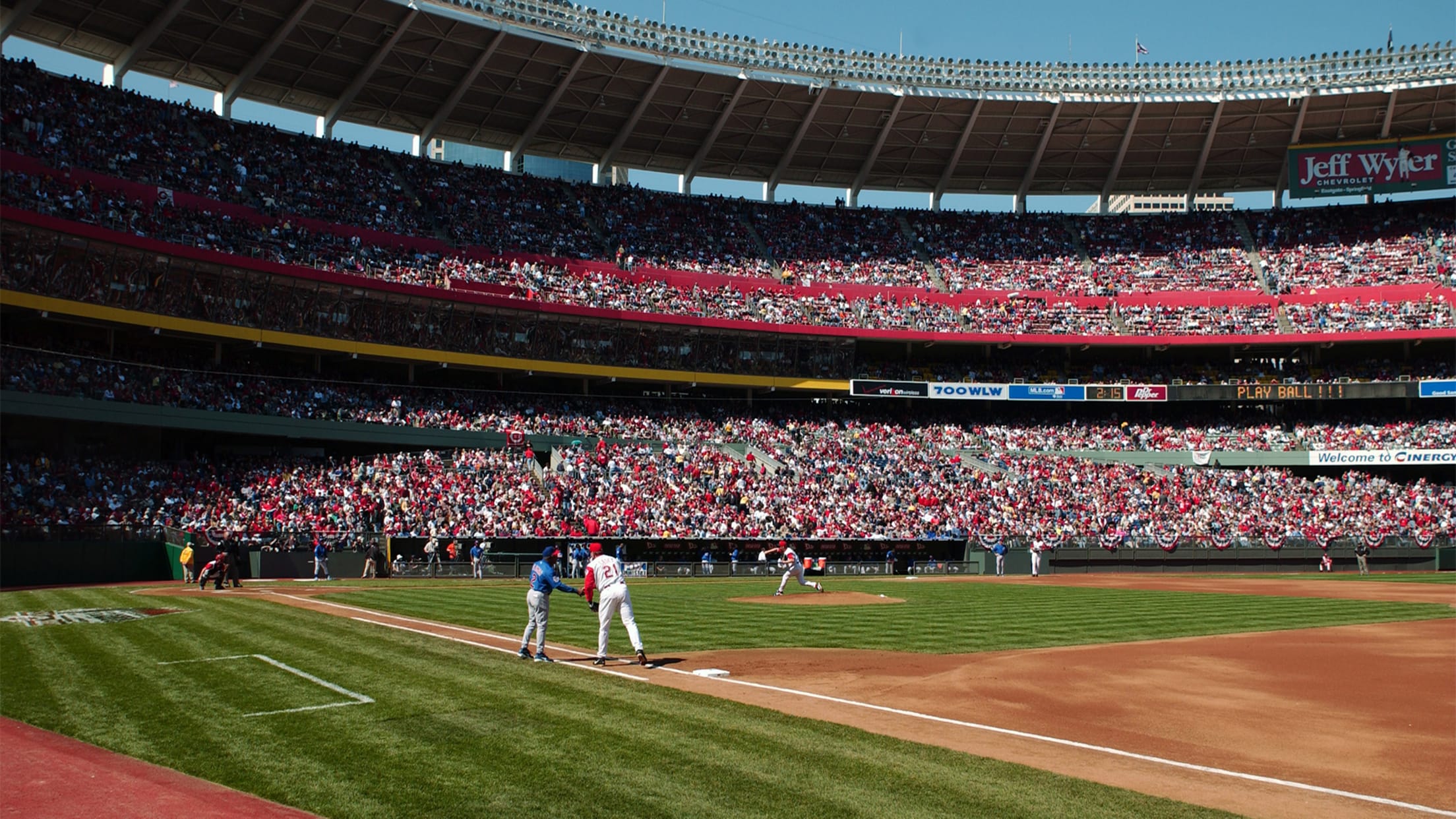 CINCINNATI -- On Dec. 29, 2002, following a spectacular implosion witnessed by thousands, the former home of the Reds -- Riverfront Stadium -- was no more. A few months later, baseball's first professional franchise moved into its current home, Great American Ball Park. Built in 1970, Riverfront Stadium (later renamed
Every Rule 5 Draft pick made by the Reds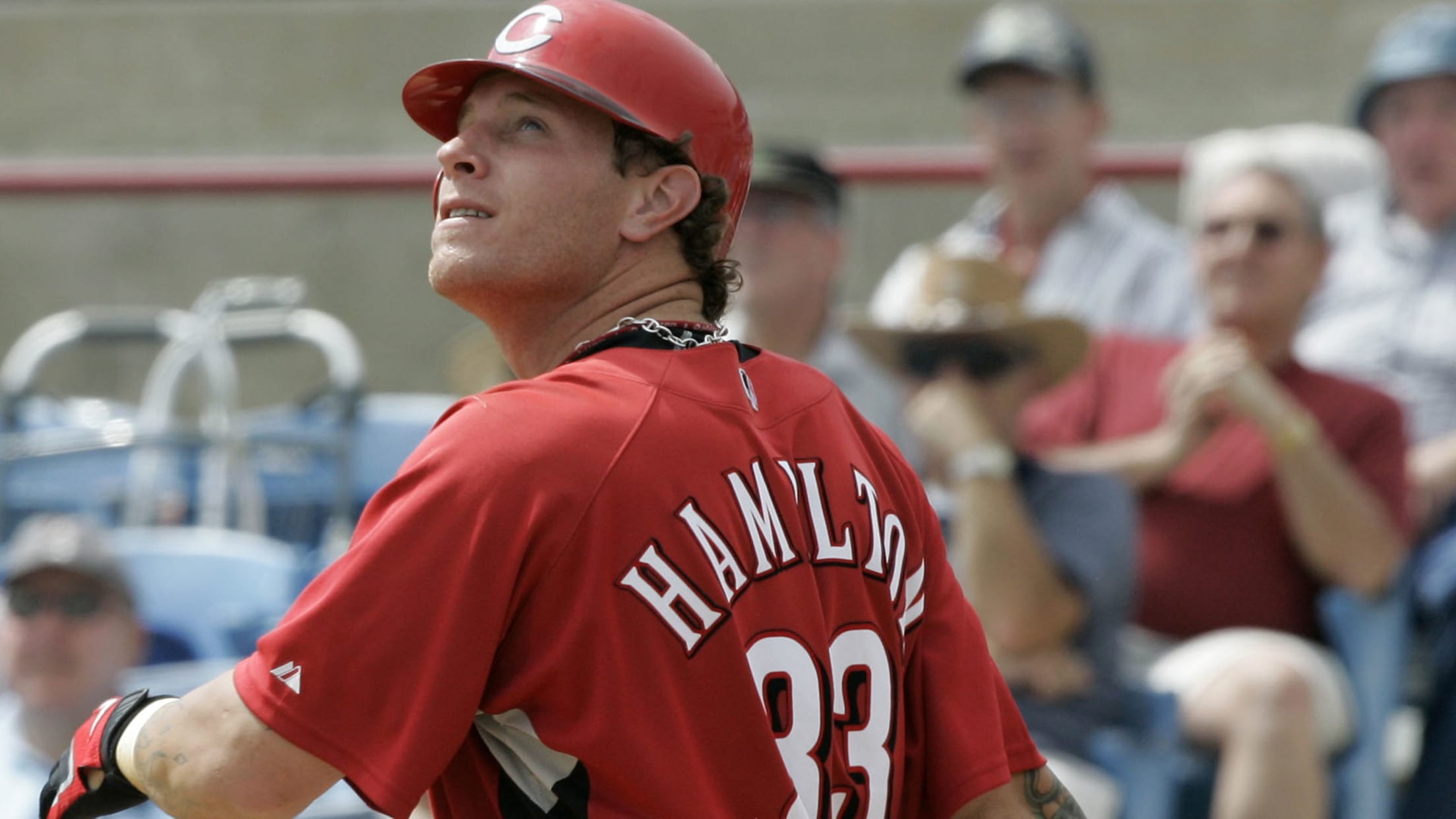 CINCINNATI -- There may not be an in-person Winter Meetings in 2020 because of the pandemic, but one tradition will continue on Thursday. The annual Rule 5 Draft, which usually caps the Meetings, will still be held -- albeit remotely -- at 12 p.m. ET. The Reds will have the