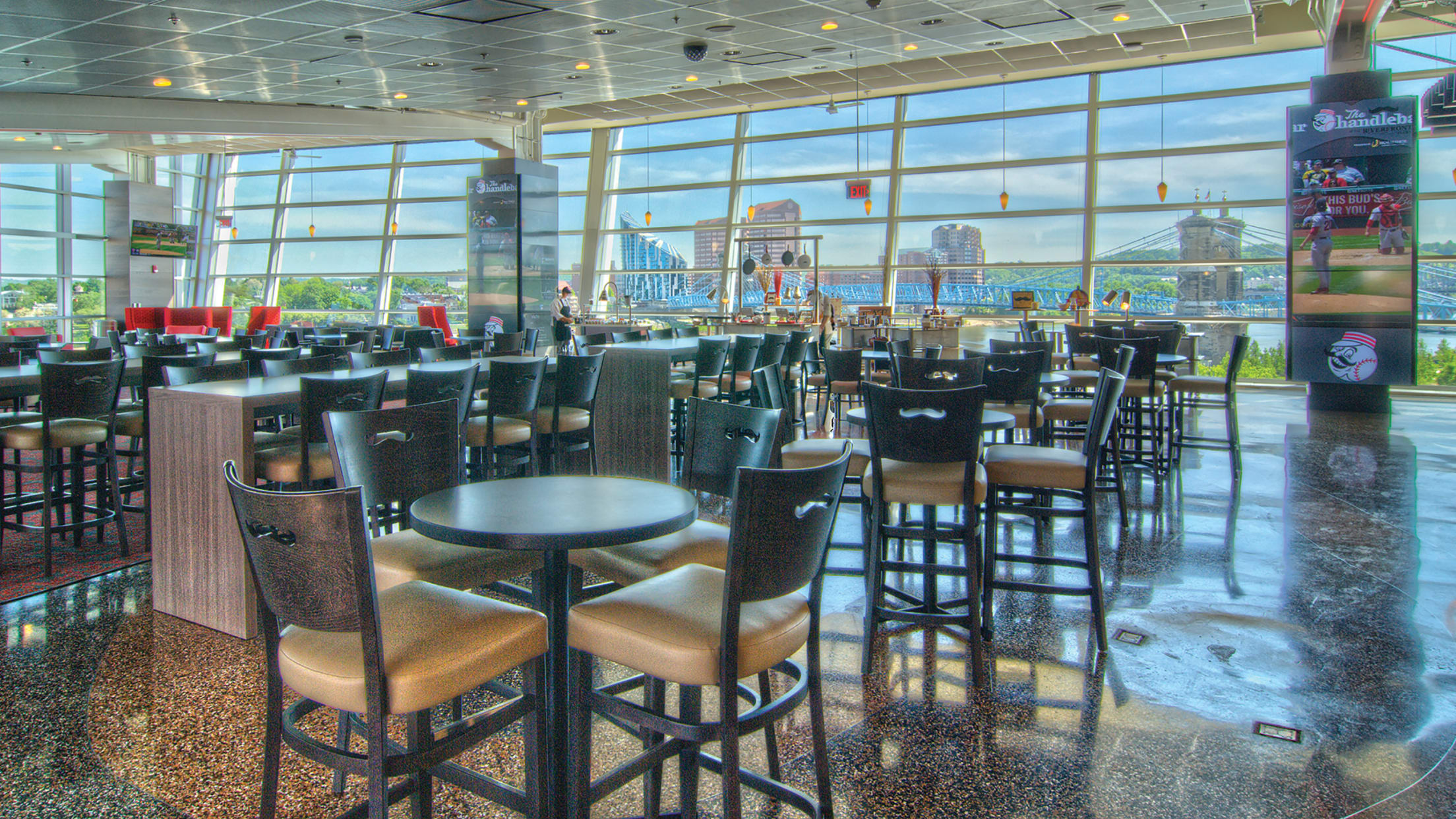 1-335 GUESTS I $70 - $140 PER PERSON
DETAILS & AMENITIES
OCCUPANCY:
Buyout: 180-335 guests
Boxes: 10-14 guests
Rail Seats: 1-16
Access Passes: 1-225
PRICE:
Buyout: $110-$120 per person
Boxes: $100-$140 per person
Rail Seats: $85-$115 per person
Access Passes: $80-$105 per person for groups of less than 15
Access Passes: $70-$90 per person for 15+ tickets
SEATING ARRANGEMENT:
Buyout: Exclusive access to the entire Handlebar Club including the Boxes, Rail, Terrace, & indoor Club
Boxes: Private throne-seating & patio furniture with shared access to the indoor Club & outdoor Terrace
Rail Seats: Cushioned stools at a drink rail with shared access to the indoor Club & outdoor Terrace
Access Passes: General admission seating with access to the indoor Club & outdoor Terrace. PLEASE NOTE: Access Passes do not come with an assigned seat & cannot guarantee a live view of the game.
FOOD & BEVERAGE:
Buyout: All-inclusive upscale buffet & full beverage service. All catering is ordered through Delaware North Sports Service (DNC) at no additional cost. Please contact

[email protected]

for menus or to place your catering order.
Boxes, Rails, & Access Passes: All-inclusive shared upscale buffet & 6 drink tickets per guest
FEATURES:
26-foot video wall & several HD columns
Private restroom(s)
Flatscreen TVs
Luxury furnishings
The Handlebar Terrace - an outdoor deck connected to the Handlebar with open lounge seating and a great view of the field.
LOCATION: Down the right-field line
DIRECTIONS:
Enter the main gates (Gate A) & head towards your right (towards the UDF stand)
Walk to the right of the UDF stand, through the Garden Bar towards the Fan Zone
Walk through the Fan Zone and past the concession stands and picnic tables
Enter the glass elevator corridor near center field of the whiffle ball field and enter the elevator
Go up to the 3rd floor
Turn left off the elevator and turn right into the Handlebar
*The sale and consumption of all alcoholic beverages is subject to Ohio law. The Reds reserve the right to limit consumption and/or sale of alcoholic beverages at events. You must be 21 years of age to receive alcoholic drink tickets.