Season Ticket Member Exchange Program
As part of your Membership Benefits, we are excited to offer future game and parking pass exchanges!
The deadline to exchange is 24 hours prior to the start time of the game you wish to turn in.
Season Ticket Exchange Guidelines
Sunday – Thursday games can be exchanged into Sunday - Thursday games. Friday games can be exchanged into Sunday – Friday games. Saturday games can be exchanged into any game during the 2023 season.
Additional fees will apply for Yankees Series (May 19-21), Zac Brown Band Post-Game Concert 4-ALS game (June 2) and other selected games.
Request one game date OR parking pass exchange per transaction
Guests must choose a new game date to exchange into at the time of transaction
A maximum of ten (10) tickets can be exchanged per game.
Tickets from multiple games cannot be combined, exchanges are processed seat for seat
The following tickets are not eligible for exchange: Opening Day, tickets from unused past game dates, tickets posted for resale, previously exchanged tickets, single game and group tickets, complimentary tickets
All exchanges and locations are subject to availability
Game dates and guidelines are subject to change
How to Exchange Season Tickets and Parking Passes
Log in to your MyTickets account with the email address associated with your season tickets
From the Menu, click "My Reds Tickets" and then click "Exchange"
Use the month dropdown (if necessary) and choose the game and seat(s) OR parking pass you would like to exchange and click "Continue".
Please note you cannot exchange tickets and parking in the same transaction. You will need to exchange the seats, and then repeat these steps to exchange parking
Review what you are exchanging and click "Find Eligible Events"
Select the game you would like to exchange into from the list of eligible events.
Pick your seats from the map and click "Continue"
Review your exchange and check the box to agree to terms and then click "Place Order"
All exchanges will be delivered via the MLB Ballpark App to the primary season ticket member.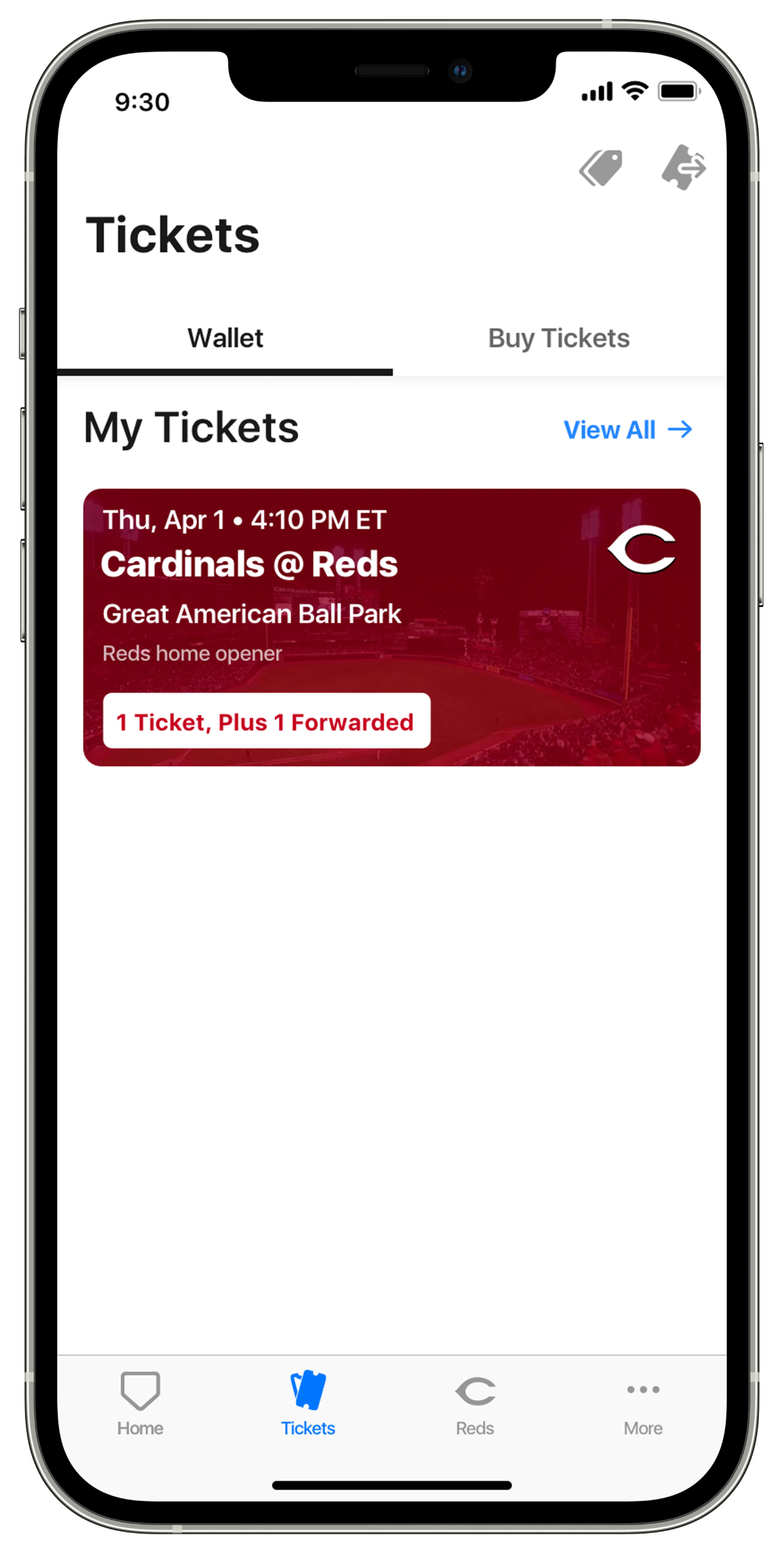 Season Ticket Donation Program