Alex Reyes exits Triple-A outing with injury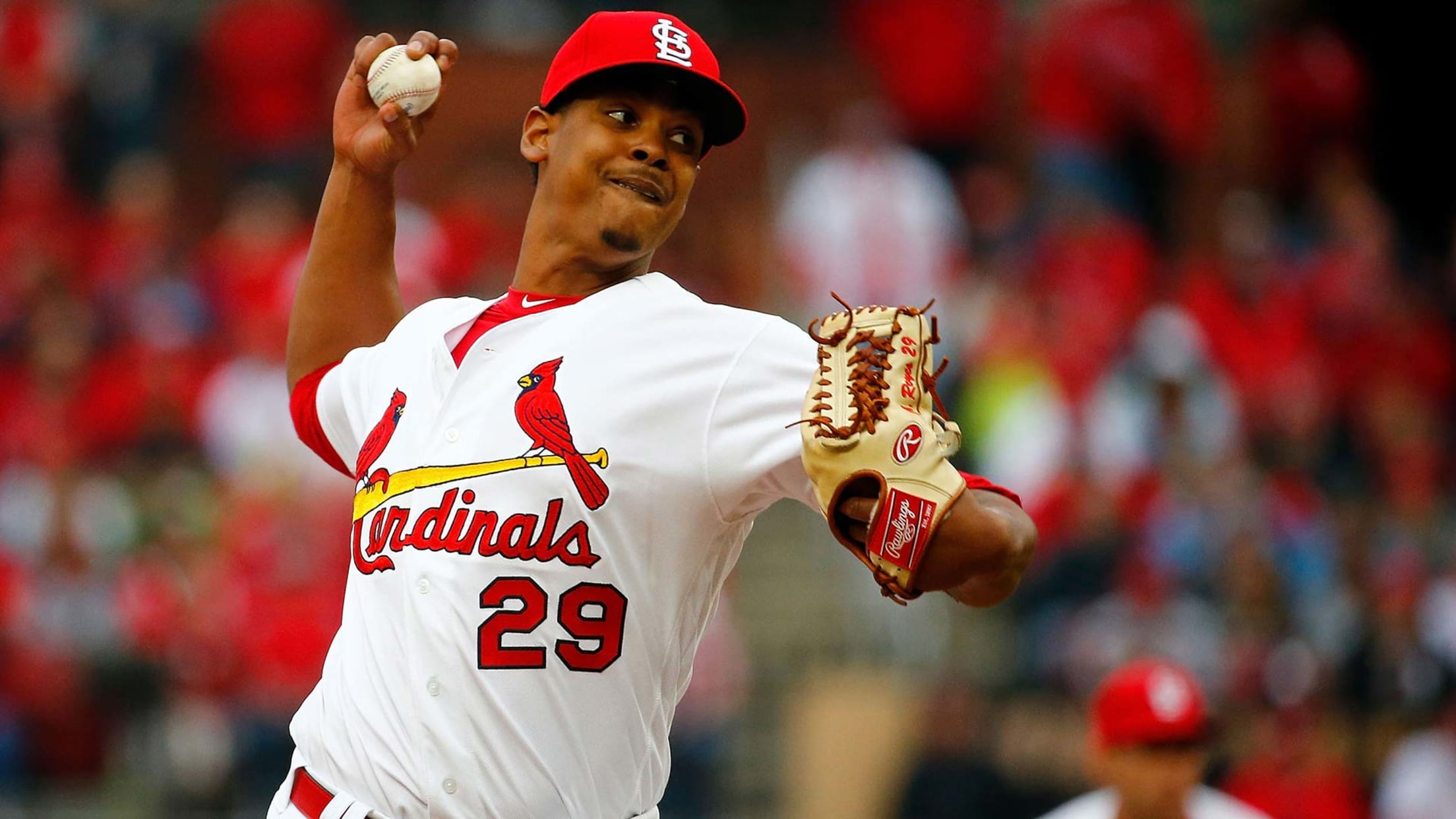 Cardinals pitcher Alex Reyes appears to have suffered another setback in his bid to rejoin the club's Major League staff. St. Louis' prized right-hander was forced to exit his start for Triple-A Memphis on Sunday in the second inning with right pectoral discomfort. Reyes removed himself from the game after
Cardinals pitcher Alex Reyes appears to have suffered another setback in his bid to rejoin the club's Major League staff.
St. Louis' prized right-hander was forced to exit his start for Triple-A Memphis on Sunday in the second inning with right pectoral discomfort. Reyes removed himself from the game after he showed frustration upon releasing a pitch. He began the night with a pair of strikeouts in the first inning against Oklahoma City.
Uh oh. In top of the second for Memphis in OKC, #stlcards RHP Alex Reyes threw a pitch then walked off the mound, tossing the ball in air in frustration. Removed from game, walking off with the trainer. Injury unclear. He had fanned two in the first.

— Brian Walton (@B_Walton) June 23, 2019
Reyes previously underwent Tommy John surgery that cost him the entire 2017 season, and he suffered another setback a year later when he needed surgery to repair a right lat tendon. He struggled with his command to begin this season, necessitating his demotion to Triple-A to hone his craft.
Cardinals manager Mike Schildt told reporters Thursday that he was optimistic about Reyes' progression despite his 7.67 ERA over nine appearances (six starts) with Memphis. But Sunday's removal cast more questions about the future of the club's former top prospect.