Offseason checklist: Cards' needs and moves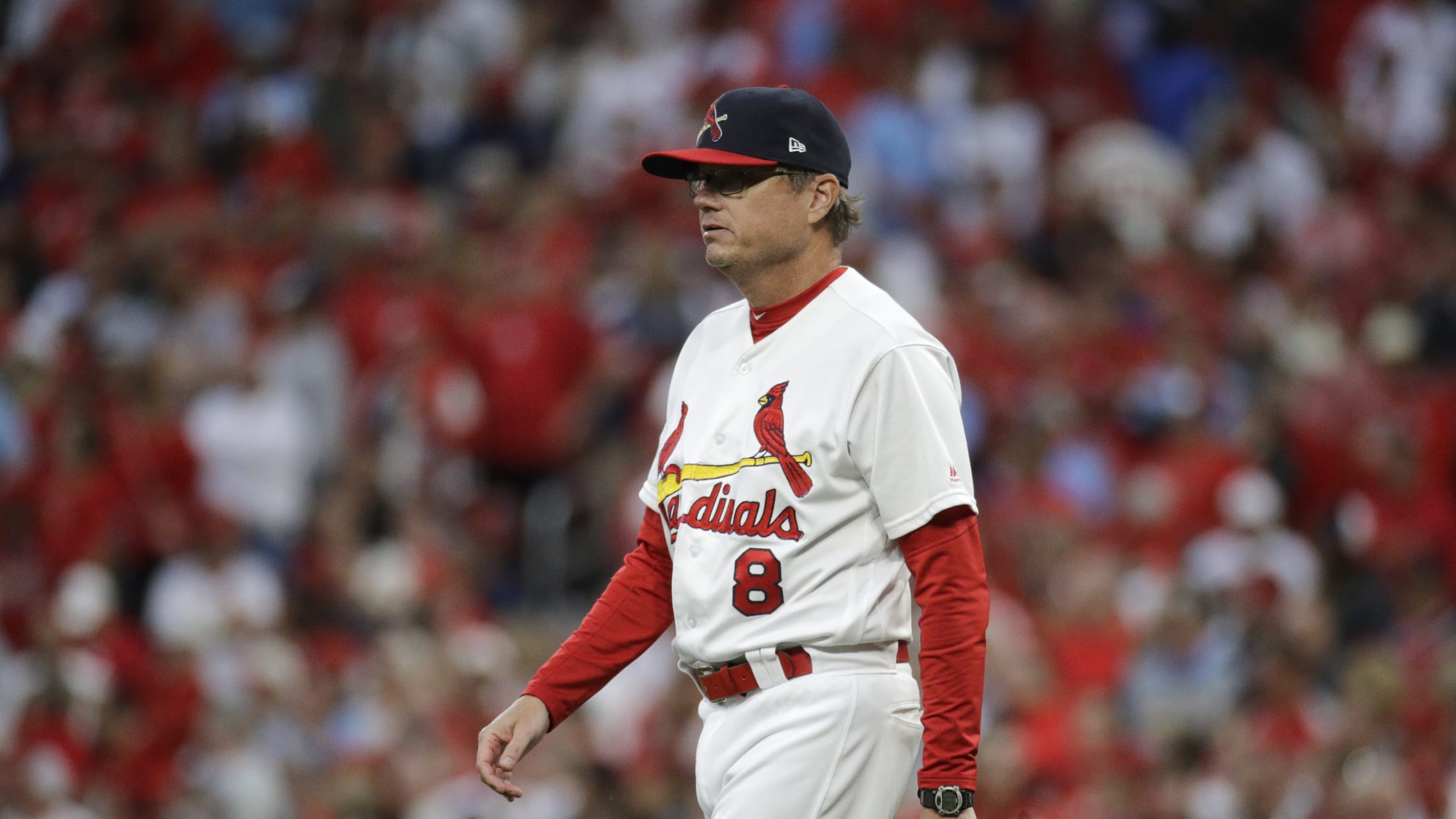 ST. LOUIS -- The Cardinals won the National League Central in 2019 and made it back to the postseason after a three-year hiatus. But they suffered a swift exit in the NL Championship Series when their offense disappeared against the Nationals in a four-game sweep. So what are the Cards'
ST. LOUIS -- The Cardinals won the National League Central in 2019 and made it back to the postseason after a three-year hiatus. But they suffered a swift exit in the NL Championship Series when their offense disappeared against the Nationals in a four-game sweep.
So what are the Cards' biggest needs entering 2020, and what moves have they made to address them? MLB.com is keeping track here. As the offseason continues, be sure to check back for updates.
BIGGEST NEEDS
Impact bat
The NLCS exposed the weakness that hindered the Cardinals for much of 2019: an inconsistent offense. Under new hitting coach Jeff Albert, the Cards hit 210 home runs this year (24th in the Majors) and slugged just .393 with runners in scoring position. At least St. Louis a target for the offseason -- offense. Adding a big bat into the lineup, one that would complement Paul Goldschmidt, is the first step toward consistency, especially if left fielder Marcell Ozuna, a free agent, leaves. The Cardinals don't have an obvious cleanup hitter ready in their system yet, so they could fill that void through trade or free agency.
There are two spots where the Cardinals want to improve production: the outfield and third base. Ozuna's free agency opens one spot, although the Cards' abundance of outfielders will become even more pronounced if they add another. If the offensive upgrade comes at third base, St. Louis will need to find new roles for Matt Carpenter, who had a career-worst season with three years left on his contract, and Tommy Edman, who can play several positions.
• 5 questions the Cards need to answer for 2020
Starting pitching
The Cardinals didn't make any moves at the Trade Deadline for a front-line starter, and it worked. The rotation pitched the Cards to the division title. But now, they are faced with a hole in their rotation. Michael Wacha is a free agent, and it's unlikely that he will return. Now would be the time for St. Louis to add a starter, one that can complement Jack Flaherty, Adam Wainwright, Dakota Hudson and Miles Mikolas, and it would help even more if that starter is a left-hander.
While Gerrit Cole is the pitcher to get this offseason, the Cardinals would likely target someone in a lower price range, like right-hander Zack Wheeler (who they were interested in at the Trade Deadline), right-hander Jake Odorizzi or lefty Dallas Keuchel.
• Cards offseason FAQ: Who's in, out next year
MOVES MADE
Nov. 12: Wainwright signs one-year deal
For the first time in his career, Adam Wainwright was a free agent. But his preference all along was to stay with the Cardinals, and it didn't take long for that to happen. The Cardinals and Wainwright signed a one-year deal for 2020, as the veteran pitcher comes off a bounce-back year. Wainwright adds valuable experience to the Cardinals' 2020 rotation, and the signing leaves St. Louis with just one more rotation vacancy to fill this offseason. The Cardinals' hope is that Carlos Martínez can return to the rotation, but they also will explore trades and the free-agent market over the next few months.
Nov. 4: Cards extend qualifying offer to Ozuna
Left fielder Marcell Ozuna was one of 10 players to receive a qualifying offer, a one-year deal worth $17.8 million for 2020. Ozuna now has 10 days to decide whether to accept. If he does, the contract becomes binding. If not, Ozuna will explore multiyear contract offers on the open market. By presenting Ozuna with a qualifying offer, the Cardinals have guaranteed themselves a compensatory Draft pick (following competitive balance round B) if the left fielder signs elsewhere.
Nov. 1: Mayers departs via waivers; Hudson outrighted
The Cardinals cleared two more roster spots by designating a pair of players for assignment. Mike Mayers, who posted a 6.63 ERA over 16 appearances in 2019, was claimed by the Angels. Catcher Joe Hudson went unclaimed and was outrighted to the Minors. He elected to become a free agent. The Cards also transferred three players -- right-hander Jordan Hicks, left-hander Brett Cecil and outfielder Lane Thomas -- off the 60-day injured list. The series of moves leaves St. Louis with three open spots on its 40-man roster.