Ponce de Leon named PCL Player of the Month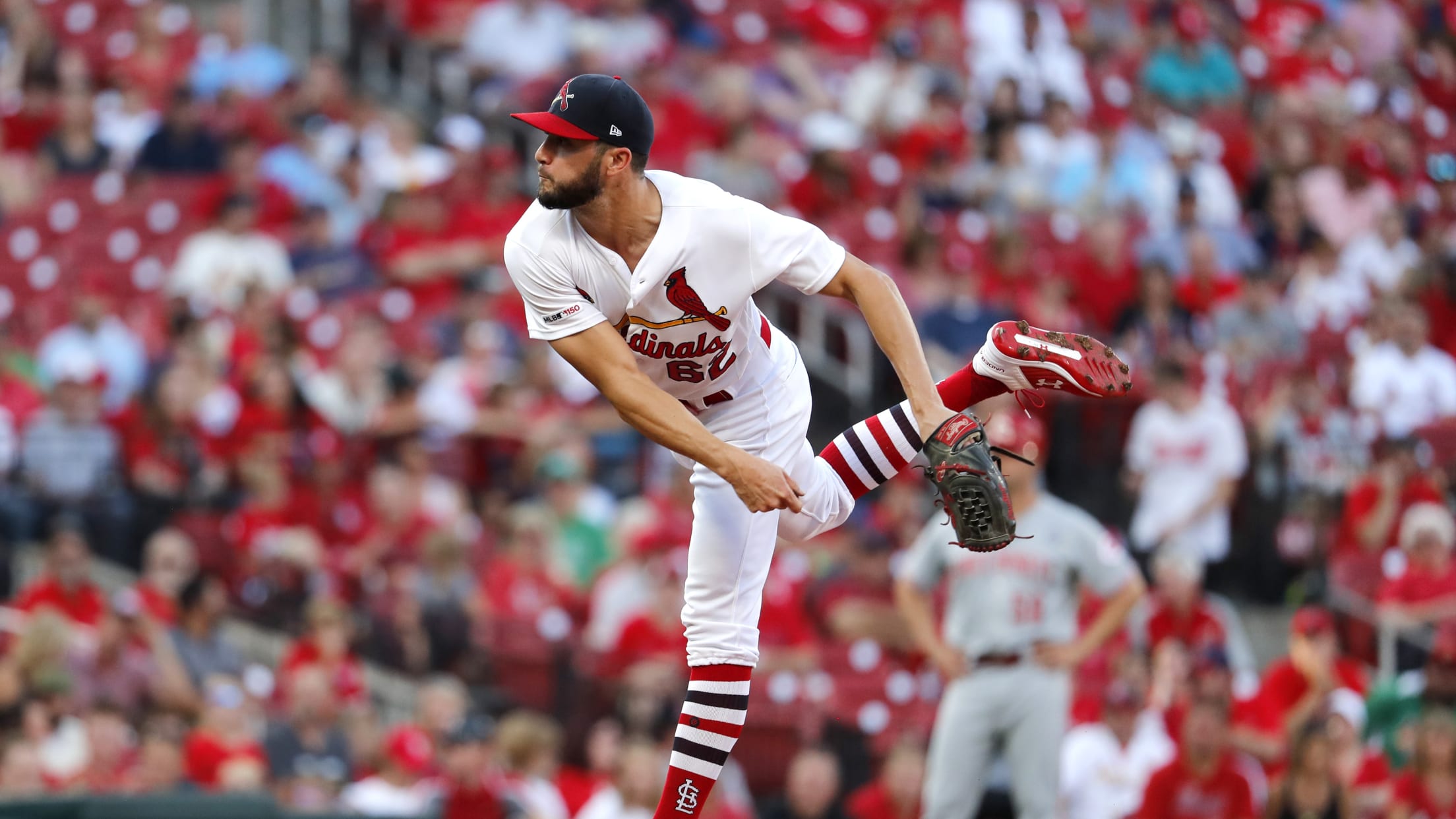 PITTSBURGH -- When he was optioned to Triple-A at the end of July, Daniel Ponce de Leon was in a tough spot. He'd been routinely throwing short starts as he neared the end of the month, working up high pitch counts while recording few outs. However, Ponce de Leon feels
PITTSBURGH -- When he was optioned to Triple-A at the end of July, Daniel Ponce de Leon was in a tough spot. He'd been routinely throwing short starts as he neared the end of the month, working up high pitch counts while recording few outs.
However, Ponce de Leon feels he's returned with a clearer mindset to the big league club after dominating the Pacific Coast League in August, culminating in the announcement Thursday that he'd been named the PCL Player of the Month.
In August, Ponce de Leon went 4-0 in five starts for Triple-A Memphis, recording a 0.93 ERA (three earned runs in 29 innings). He struck out 39 batters to 13 walks. The dominance was reminiscent of what the right-hander was able to do when he broke into the Cardinals' rotation for a brief stay last season, posting a 2.79 ERA with 22 strikeouts in 19 1/3 innings over four starts, and pitching seven no-hit innings in his debut.
Ponce de Leon said he feels the struggles in July were more indicative of his mentality than his stuff, spiraling into a stretch of three starts over which he issued 10 walks to six strikeouts.
"I think I was just kind of overthinking it too much, trying to be too perfect," Ponce de Leon said. "I have that perfectionist kind of thing where I just need everything to be exact, so I think I was getting a little bit too deep into that."
His first outing back with the Cardinals was a four-inning start in Sunday's Game 2 of a doubleheader with the Reds that left some questions about his improvements to be answered. He lasted four innings on 81 pitches, allowing four runs (three earned), though walking just one batter.
But manager Mike Shildt said he thought Ponce de Leon has been checking off the boxes to demonstrate a potential return to his form out of Triple-A.
"Quality strikes, controlling the plate, commanding the baseball and being able to get ahead in the counts," Shildt said. "He's got two great pitches [four-seamer and curve], two plus pitches, and they're obviously going to be effective when they're on the plate."
The Cardinals are having a phenomenal run of success with their starting pitchers, who have combined to put up a 3.39 ERA since the All-Star break (fourth-best in the Majors). Ponce de Leon may see spot starts down the stretch depending on the team's needs, but he's open to anything and pumped to be a part of the postseason push.
"As a pitcher, there's always a need somewhere," he said. "So I'm ready for anything, and I imagine that whenever the Cardinals do need something, I'll be ready for it. Long, short, start again -- whatever they need, I will be ready."
Wieters update
Matt Wieters (left calf strain) ran on the field Friday as part of his ramped up activities. Shildt still is "hopeful" the catcher, who is day to day, will be able to return during the Cardinals' six-game road trip against Pittsburgh and Colorado.
"We're not going to push, clearly," Shildt said. "… He was on the field today [doing] baseball activities. How he recovers tomorrow will be a big indicator, and then we'll kind of go from there.
"Could be the last day here, could be another day off and then take advantage of the [scheduled] day off, get ready to be available for Colorado. But he's getting close."