Cardinals extend Ozuna qualifying offer
Slugger has 10 days to decide on one-year, $17.8M deal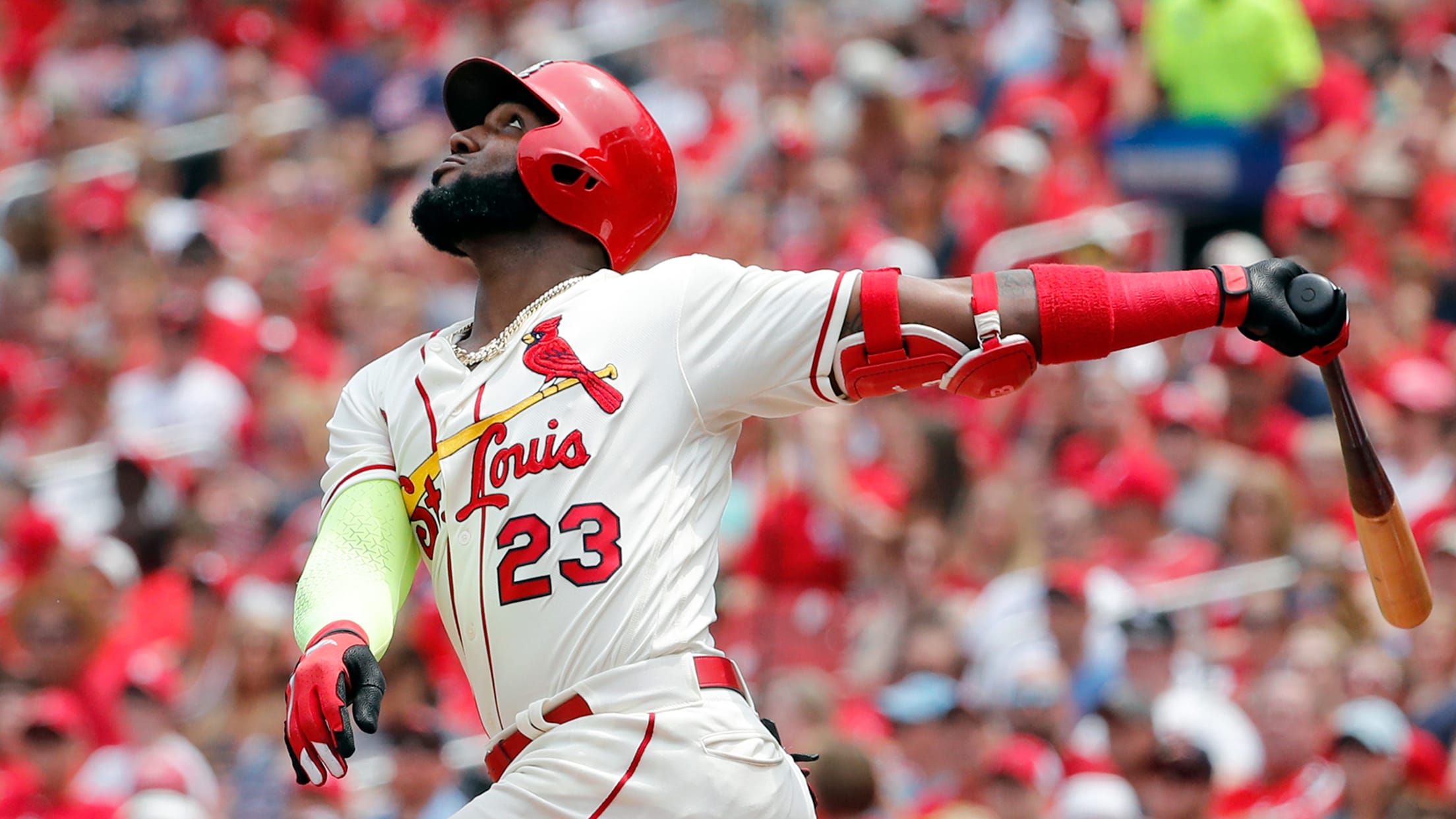 ST. LOUIS -- Though the Cardinals haven't publicly indicated whether they'll explore bringing Marcell Ozuna back under a multiyear deal, the club has extended a one-year qualifying offer to the outfielder. Ozuna was one of 10 players across Major League Baseball to receive a qualifying offer -- worth $17.8 million
ST. LOUIS -- Though the Cardinals haven't publicly indicated whether they'll explore bringing Marcell Ozuna back under a multiyear deal, the club has extended a one-year qualifying offer to the outfielder.
Ozuna was one of 10 players across Major League Baseball to receive a qualifying offer -- worth $17.8 million for 2020 -- ahead of Monday's 4 p.m. CT deadline. Ozuna, a free agent for the first time in his career, now has 10 days to decide whether to accept it.
If he were to do so, the one-year deal becomes binding, and the Cardinals no longer have to look for a replacement in left field. If Ozuna declines, as seems likely, he'll continue to explore his value on the free-agent market. Should he sign elsewhere, the Cards would receive a compensatory pick after Competitive Balance Round B in the 2020 MLB Draft.
Acquired from the Marlins in a December 2017 trade, Ozuna served as the Cardinals' starting left fielder each of the past two seasons. While his defensive skills waned following a Gold Glove Award-winning season in Miami, he did provide a needed power bat for the middle of the Cards' lineup.
Over two years, Ozuna slashed .262/.329/.455 with 52 homers and 177 RBIs in 278 games. He was building a case for an All-Star bid this summer when a fractured right middle finger stalled his strong start. Ozuna, who missed 28 games while on the injured list, posted a .729 OPS upon returning.
• Accept or decline? Analyzing qualifying offers
"I describe my year as not bad, not good. Just average. I grinded," Ozuna said after the Cards were eliminated by the Nationals in the National League Championship Series. "After I got hurt, [I] had a lot of things going in my head. I said, 'Let's get recovered and come back and do the best for my team.' That's all I can do."
In that same interview, Ozuna once again expressed interest in a reunion with the Cardinals, even though conversations between the two sides had not yet materialized.
"Right now, I would feel amazing if they brought me back. I would love it," Ozuna said last month. "I played for St. Louis for two years, and it was a good experience. The fans, I love the fans. I love everyone in St. Louis. It's up to them."
If the Cardinals move on from Ozuna, they'll likely consider internal and external candidates to fill the vacancy in left field. They'll also have to determine how best to replace his production from the cleanup spot.
Jenifer Langosch is a senior content manager at MLB.com. She previously covered the Pirates (2007-11) and Cardinals (2012-19). Follow her on Twitter.