Wieters nears return, staying cautious with calf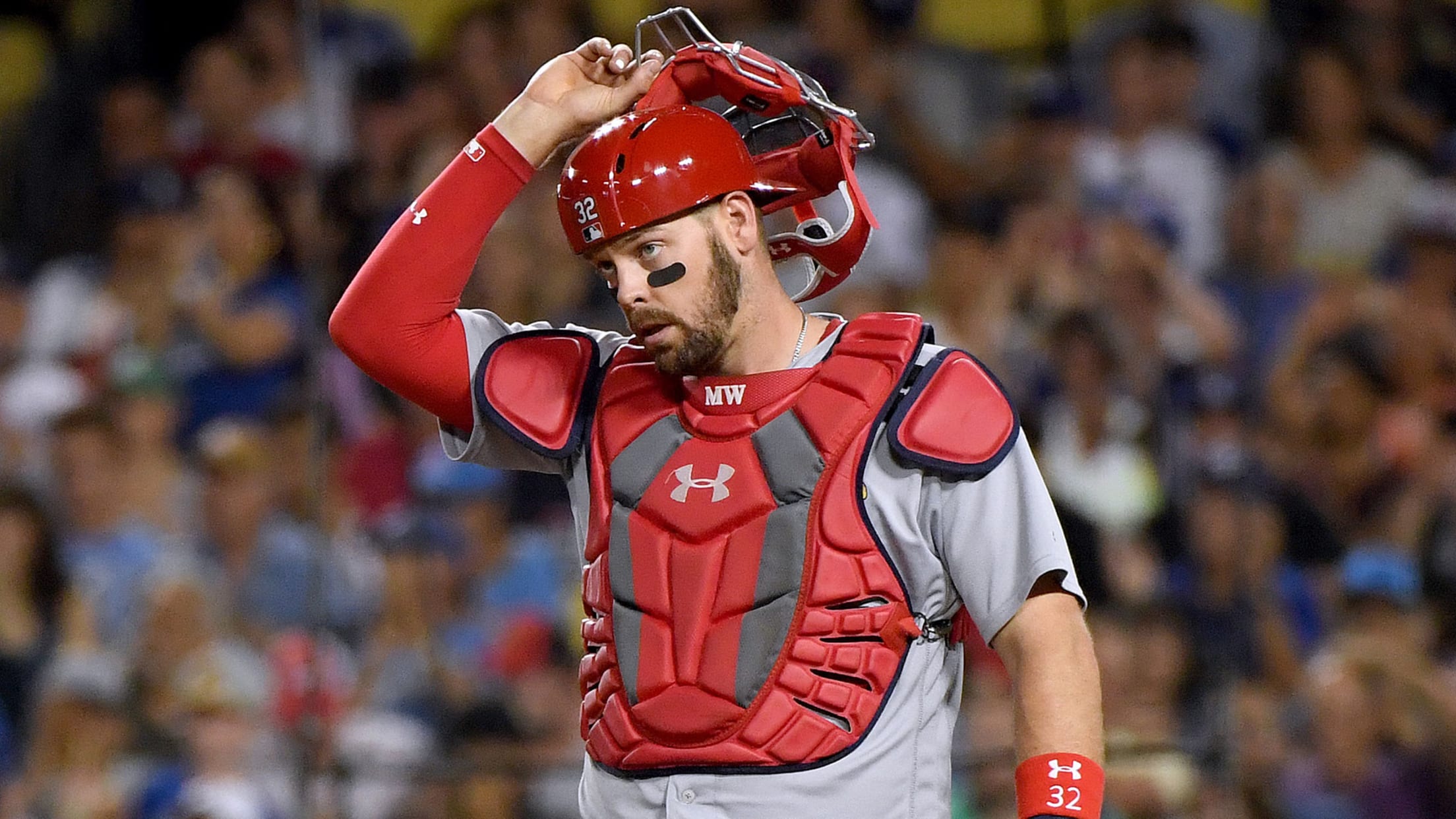 DENVER -- Matt Wieters is making strides without the physical act of making strides in his recovery from a left calf strain. The last box to check for the Cardinals' catcher's return is running -- the first stride out of the batter's box and off the bases are the most
DENVER -- Matt Wieters is making strides without the physical act of making strides in his recovery from a left calf strain.
The last box to check for the Cardinals' catcher's return is running -- the first stride out of the batter's box and off the bases are the most difficult with the strain that he suffered at the beginning of September while running the bases.
"Coming out of a swing, stuff like that," Wieters said. "Anything where you're going from a stopped position to the first step. We're just trying to get over the last few hurdles of being able to do the explosive stuff. It'll come, we just don't want to push it too fast before it's ready to go.
"Strength has been good with it and moving is fine. It's just the calf's big on being able to react quickly with it, and that's the one thing we want to make sure we get -- all the muscles firing so we don't do anything to jeopardize it."
Wieters has been hitting in the cage from both sides of the plate, as well as doing light baseball activity. Hitting, throwing and getting in the catcher's stance isn't a problem on the calf. He'll test running on the field, as well as other baseball activities, Wednesday at Coors Field and will evaluate from there.
Wieters had pegged a return to playing time during the Cardinals' series against the Rockies this week, but that will depend on how he recovers Wednesday.
"We'll see how it goes," Wieters said. "I still have to pass the test of running. If I can't get out of the box, you're not really helping your team out too much anyway. But we'll see. We're at a point where we're not going to push it to put it at risk, but I definitely want to get out there as soon as I can. Whenever it's ready, it's ready."
The cautiousness stems from Wieters and the Cardinals looking ahead. They want to make sure Wieters will be available for the final stretch of the season -- which is all against contending teams after this week's series against the Rockies -- as well as October.
"The big thing is we don't want to come back and risk a worse injury that takes me out of the end of the year or the chance to help this team in the playoffs," Wieters said. "We're obviously thinking about getting there first off, so as soon as I can get back. But you don't want to come back too early and miss the real fun part of the year."
Worth noting
• Paul Goldschmidt will celebrate his 32nd birthday Tuesday playing against the Rockies, a team he is very familiar with from his time with the D-backs. Although this is his first trip to Denver as a Cardinal, Goldschmidt has hit safely in nine of his last 10 games at Coors Field, producing a .432 average, with five home runs and 11 RBIs.