Munoz to join Cards for Mexico Series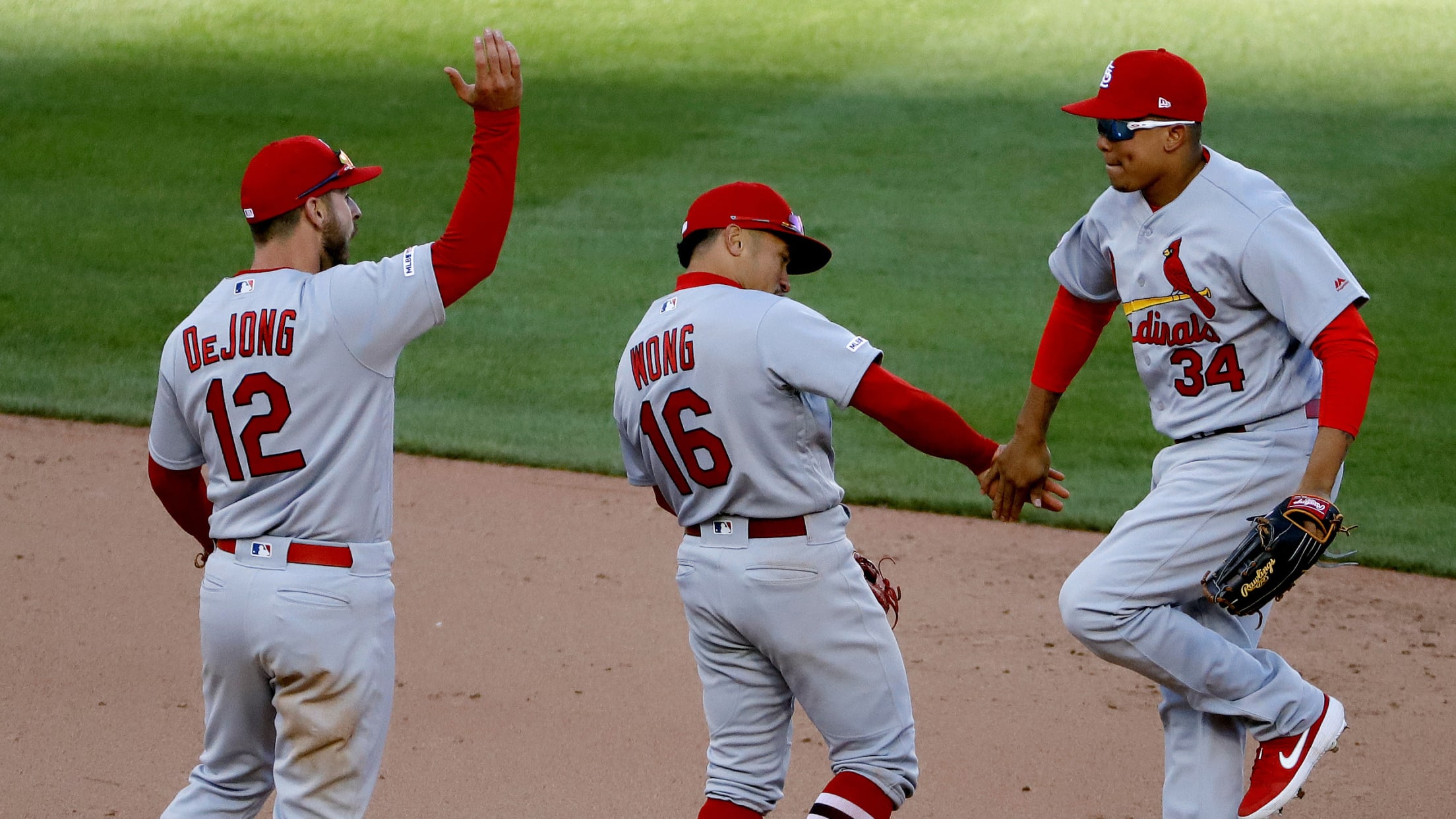 ST. LOUIS -- Utility man Yairo Muñoz will be added as the 26th player to the Cardinals' roster for their weekend set in Mexico, manager Mike Shildt confirmed on Thursday. Under Major League Baseball rules, clubs playing in the Mexico Series are permitted to carry an additional player for those
ST. LOUIS -- Utility man Yairo Muñoz will be added as the 26th player to the Cardinals' roster for their weekend set in Mexico, manager Mike Shildt confirmed on Thursday.
Under Major League Baseball rules, clubs playing in the Mexico Series are permitted to carry an additional player for those games. Because the Cardinals already had 13 pitchers on their active roster, their addition had to be a position player.
Munoz broke camp with the big league team and went 1-for-4 before being optioned to Triple-A last Sunday. Since he has not yet spent the requisite 10 days in the Minors since taking that assignment, Munoz will be required to return to Memphis following St. Louis' pair of games in Monterrey.
Munoz was scheduled to arrive at Busch Stadium on Thursday so that he could join the Cards on their international flight later that day.
Players and staff are scheduled to enjoy an off-day in Monterrey on Friday, though some, including Saturday's starter Adam Wainwright, plan to visit the Estadio de Beisbol Monterrey to get a look at the stadium before the two-game set.
"Go in there and move around a little bit, feel the mound out a little bit," Wainwright said. "Make sure everything is normal, which I'm sure it is."
A few players are also expected to help host an MLB-sanctioned PLAY BALL clinic at the ballpark on Saturday morning. One hundred children from Back2Back Ministries, a Cincinnati-based international nonprofit organization that works with orphans and vulnerable children, will participate. Another 200 children from the organization will be attending the games.
This visit by the Cardinals and Reds will be one of three sets played in Monterrey this year. The D-backs and Rockies played two spring games there March 9-10. The Astros and Angels have a pair scheduled for May.
Rehab roundup
• After making three appearances with Class A Advanced Palm Beach, Luke Gregerson (right shoulder impingement) will have his rehab assignment transferred to Double-A Springfield on Friday.
• Instead of joining the Cards on their trip to Mexico, Carlos Martinez (right shoulder cuff strain) will remain in St. Louis to throw a bullpen session at Busch Stadium on Friday. It will mark Martinez's first time back on a mound since he halted his throwing program just days into Spring Training.
Jenifer Langosch is a senior content manager at MLB.com. She previously covered the Pirates (2007-11) and Cardinals (2012-19). Follow her on Twitter.