Giants prospect report from alternate camp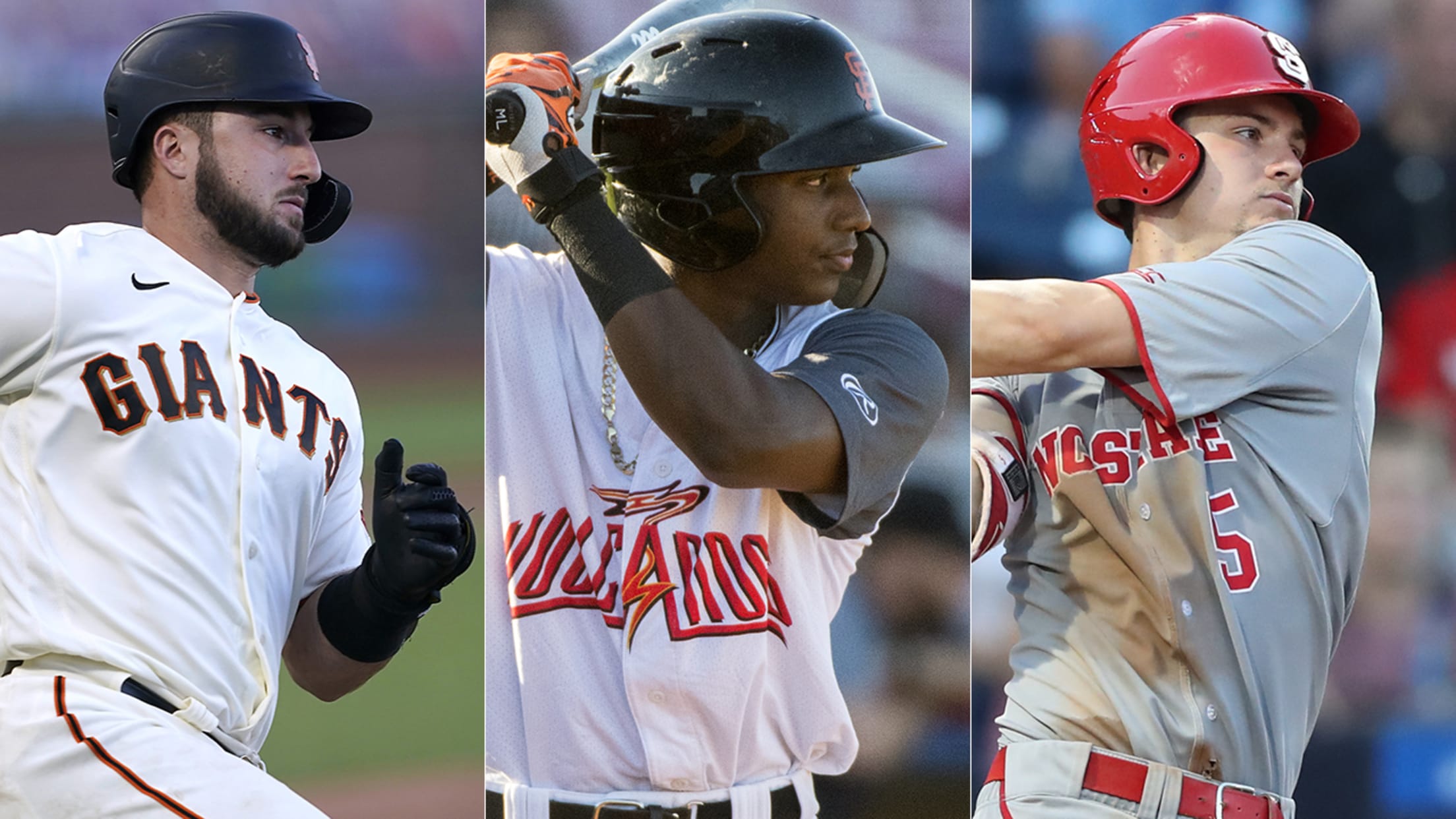 With alternate camps coming to an end, MLB Pipeline is recapping the development highlights for the prospects involved for each organization. Top position prospect: Joey Bart, C (No. 1 on Giants Top 30) After Buster Posey elected not to play this season, Bart impressed the Giants' veteran pitchers so much
With alternate camps coming to an end, MLB Pipeline is recapping the development highlights for the prospects involved for each organization.
Top position prospect: Joey Bart, C (No. 1 on Giants Top 30)
After Buster Posey elected not to play this season, Bart impressed the Giants' veteran pitchers so much in Summer Camp that they clamored for him to make the Opening Day roster even though he had just 130 games of pro experience, including just 22 above Class A Advanced. The front office viewed the No. 2 overall pick in the 2018 Draft as a not-quite-finished product, however, so he spent the first month of the regular season at alternate camp in Sacramento.
As San Francisco lost 16 of its first 26 games with Chadwick Tromp and Tyler Heineman handling the catching duties, Bart worked on adding some polish by hitting against and handling better pitching than he had ever seen before. His power and arm strength are obvious, though his plate discipline and framing still need some refinement. He joined the Giants in late August, and while he hit just .233/.288/.320, the club won 15 of his 28 starts and narrowly missed out on the playoffs.
"In alternate camp, Joey really handled things well and checked all the boxes in terms of what we wanted to see out of him," San Francisco farm director Kyle Haines said. "When he got called up, there was a lot of excitement, even among our veteran players. He gave us a quick jolt of energy in our Major League locker room.
"I thought he did a nice job transitioning to catching advanced pitching and hitting. He learned some lessons in the Major Leagues. He enters 2021 in a good spot."
Top pitching prospect: Melvin Adon, RHP (No. 24)
When they assembled their 60-man player pool, the Giants concentrated on pitchers who could help in the big leagues this summer. Their best mound prospect (left-hander Seth Corry) hasn't pitched above Class A and their second-best (right-hander Sean Hjelle) has just five starts above Class A Advanced, so neither came to Sacramento.
Adon sits just 24th on our Giants Top 30 list but was the highest-ranked hurler in alternate camp -- and he didn't arrive until late August. A power reliever who can reach 102 mph with his fastball and the low 90s with his slider, he'll be able to help the big league bullpen if he can learn to find the strike zone on a consistent basis. San Francisco had him focus on throwing a sinker rather than his trademark four-seam fastball this summer.
"Melvin used to throw more four-seamers than two-seamers, but we had him scrap the four-seamer and go with a heavy sinker," Haines said. "He still touches 100 mph and he's in the 98-99 range consistently. The sinker allows him to throw more for the heart of the plate and let it move rather than trying to hit spots with the four-seamer. The strike-throwing took a step forward, admittedly in a small sample size."
Youngest prospect: Marco Luciano, SS (No. 2)
Luciano just turned 19 in September, and he's already the Giants' best international prospect in years and one of the most exciting young talents in the Minors. Signed for $2.6 million out of the Dominican Republic, he has electric bat speed and huge raw power from the right side of the plate. He also possesses advanced hitting ability and plus arm strength.
After Luciano hit .302/.417/.564 with 25 extra-base hits in his 47-game pro debut at age 17 in 2019, San Francisco was excited to see what he would do as perhaps the youngest everyday player in Class A this summer. The coronavirus pandemic denied him that opportunity, but Haines wondered if alternate camp might prove better for him in the long run.
"We honestly might look back and realize one of the best things for Marco's development was to get him around older players," Haines said. "If you put him among 18- and 19-year-old kids, he would have stood out. But for his internal growth, it helped being around veterans, seeing what they do before, during and after games. He had a platform where the spotlight wasn't really on him.
"He worked really hard on his defense. He developed a pregame cage routine that will give him a good routine for 2021. He did a really nice job and more than held his own. If you saw him, you wouldn't have known he was the youngest guy on the field, in some cases 10-12 years younger than some of the players. He's still a long way from his prime."
2020 Draft picks
Two years after using the No. 2 overall pick in 2018 on Bart, the Giants spent the 13th overall choice in June on another Atlantic Coast Conference catcher, North Carolina State's Patrick Bailey (No. 6). He's a power-over-hit guy with solid defensive ability and San Francisco didn't try to change anything in his introduction to pro ball. He and Bart both worked at first base on a daily basis, which could foreshadow how they'll both fit in the same big league lineup down the road.
"I thought Patrick adapted incredibly well from the start of the alternate site to the end," Haines said. "He might have been our most consistent performer, even over the older guys. He's a very dependable guy who stood out in a lot of ways. He handled the pitching staff very well with pitchers he hadn't worked with and stuff he hadn't seen. He had a lot of quality at-bats and was never an easy out."
Pleasant developments
Sidelined for six weeks after testing positive for the coronavirus, outfielder Hunter Bishop (No. 4) joined the alternate camp in early August. A potential 30-30 player taken 10th overall in the 2019 Draft, he made strides with his approach at the plate and his defense in center field.
Outfielder Alexander Canario (No. 7) slugged 16 homers in 59 games between Rookie and Short Season ball in 2019, but he also struck out 80 times in 265 plate appearances. He made encouraging progress with his strike-zone discipline and the consistency of his at-bats. Multiple big league players commented to Haines about how impressed they were with the 20-year-old's tools.