Giants can't pick up Webb vs. Kershaw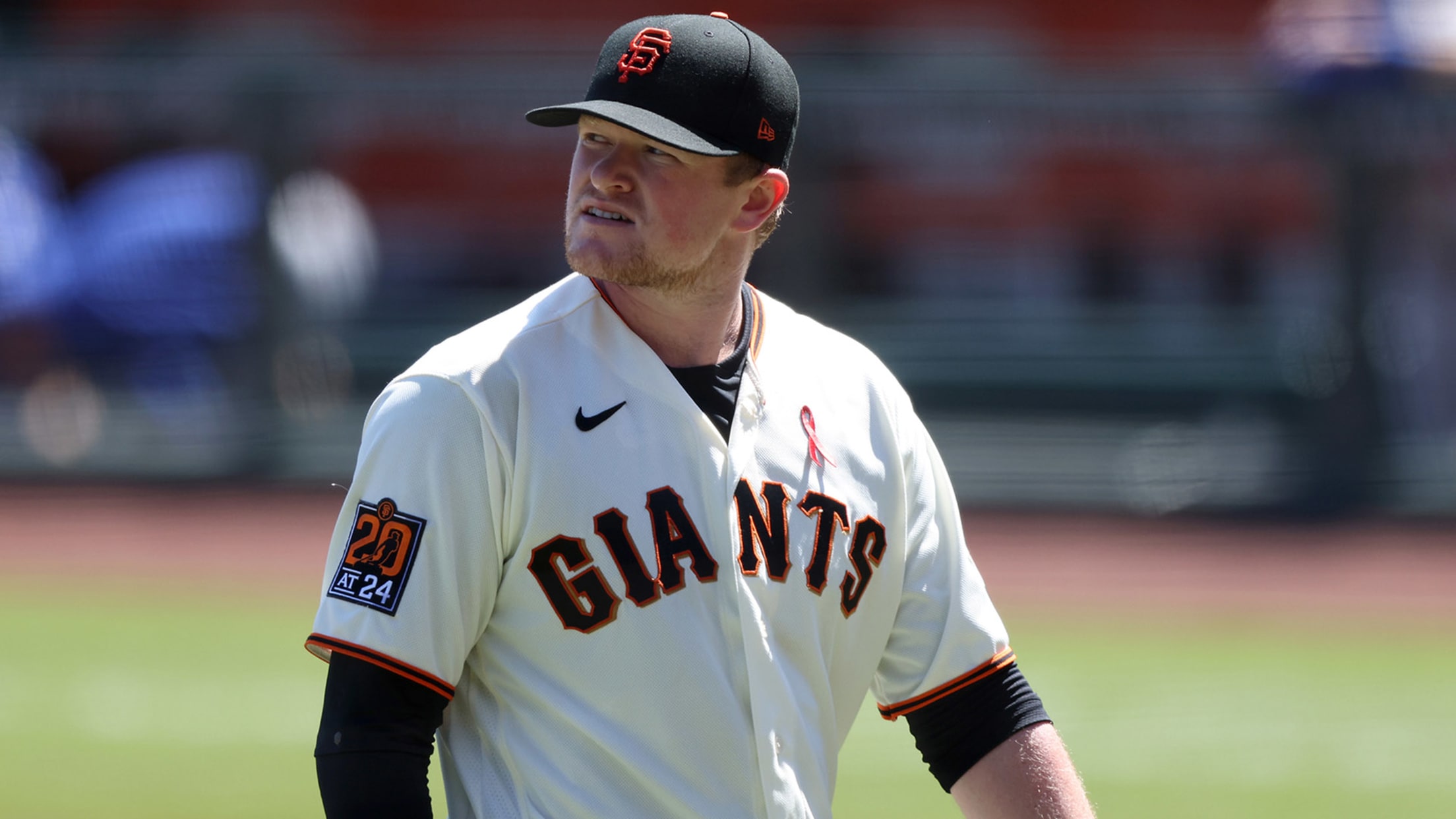 The Giants and Dodgers set aside their ancient rivalry on Wednesday, coming together to issue a joint statement on their decision to not play their scheduled game in protest of the police shooting of Jacob Blake in Kenosha, Wisc., on Sunday. While the clubs remain united in their fight for
The Giants and Dodgers set aside their ancient rivalry on Wednesday, coming together to issue a joint statement on their decision to not play their scheduled game in protest of the police shooting of Jacob Blake in Kenosha, Wisc., on Sunday.
While the clubs remain united in their fight for social justice, they returned to the field as foes on Thursday, with a familiar nemesis putting an end to the Giants' seven-game winning streak.
The Giants' bats went silent against Dodgers ace Clayton Kershaw, who fired six shutout innings in their 7-0 loss in Game 1 of Thursday's doubleheader at Oracle Park. The clubs played seven innings as part of Major League Baseball's new doubleheader format for 2020.
The Giants had outscored opponents by a 52-21 margin over their previous seven games, but they mustered only four hits against Kershaw, who improved to 24-13 with a 1.79 ERA in 51 career appearances against San Francisco. It was the Giants' first shutout loss since Sept. 29, 2019, which also came against the Dodgers.
Rookie Logan Webb was charged with the loss after giving up five runs on four hits over 3 2/3 innings. The 23-year-old right-hander couldn't get out of a four-run fourth inning that was highlighted by a two-run double by Los Angeles catcher Austin Barnes.
Webb opened the inning by issuing a leadoff walk and then gave up a pair of softly hit singles to Chris Taylor and Joc Pederson. Barnes followed by hooking a hanging slider to left field for a double that extended the Dodgers' lead to 4-0. Corey Seager capped the big inning with another infield single, checking his swing and producing a slow roller down the third-base line that allowed Barnes to score from third.
The Dodgers padded their lead on A.J. Pollock's two-run shot off left-hander Andrew Suárez in the seventh.
Mike Yastrzemski, who has blossomed into a National League MVP candidate this year, delivered one of the few highlights of the afternoon for the Giants, robbing Justin Turner of a home run with a leaping catch at the center-field fence in the seventh.
Yastrzemski, 30, has emerged as a respected leader in the Giants' clubhouse in his second Major League season and has used his platform to express support for the Black Lives Matter movement. He is among several Giants players who have been kneeling for the national anthem to protest police brutality and systemic racism and said he was in favor of sitting out Wednesday's game to call attention to those issues.
"I think it's pretty clear the message is that people in the world don't accept killings for no reason, they don't accept social injustice," Yastrzemski said during a pregame Zoom call. "People are starting to feel that way and to act. I think there is a civil way to do these things and make your point and make change. I'm not a politician, I'm not a bill writer. I'm just an athlete who has some personal views because of my own personal experiences and the people that I know. I hope that something good will come out of this.
"There is no manual for this right now. The world is overflowing into sports more than we've ever seen before, and it's going to take some adapting for players. People are starting to learn that they can use their voices and there are ways to make change as athletes. I think that is something that's really cool because we've been given a special platform and for guys to speak up and to use their platform is inspiring and hopeful."
Maria Guardado covers the Giants for MLB.com. She previously covered the Angels from 2017-18. Follow her on Twitter.