Giants blanked in doubleheader opener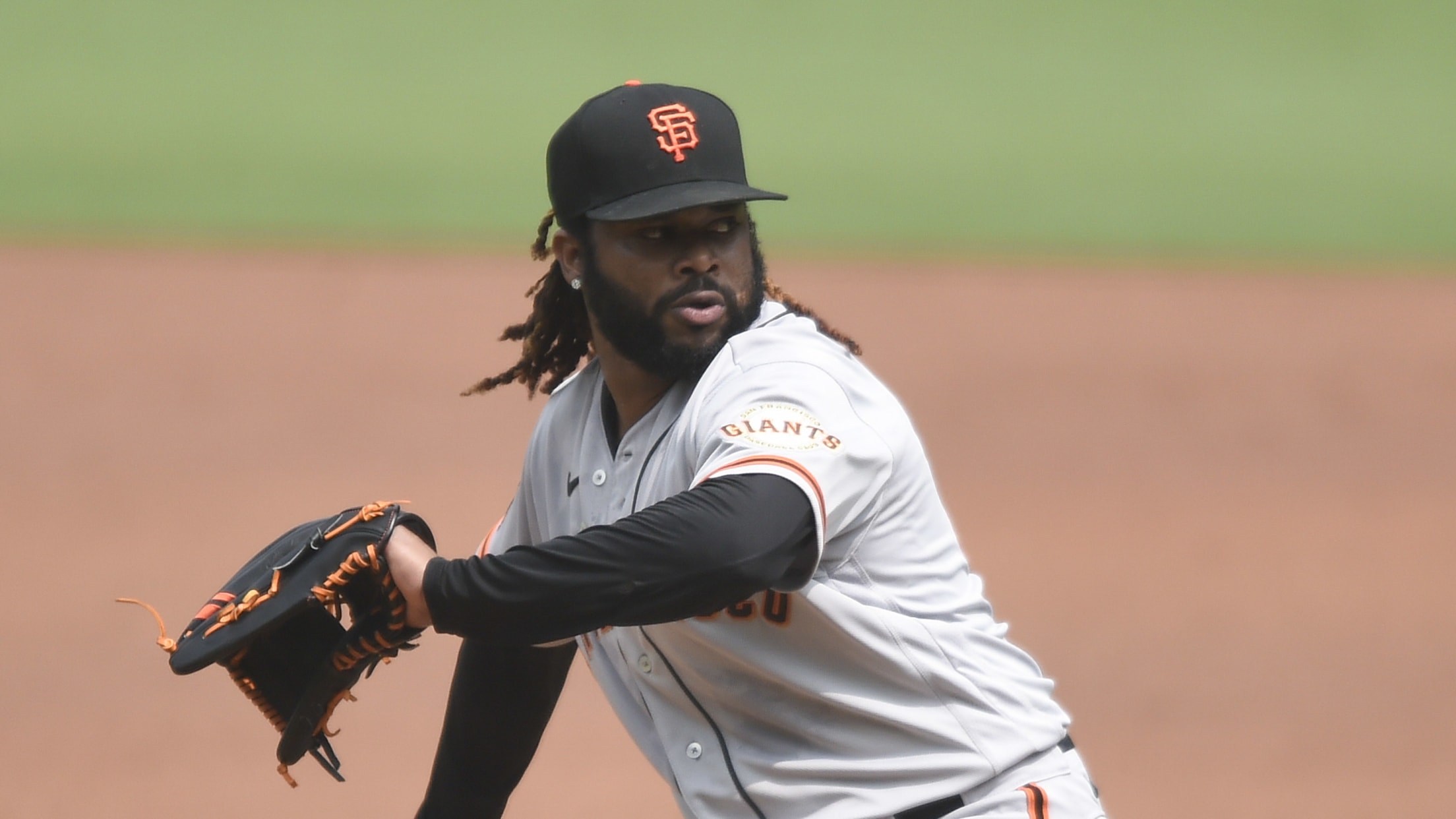 The Giants went quietly in Game 1 of their doubleheader Sunday afternoon against the Padres, mustering only two hits against right-hander Mike Clevinger in a 6-0 loss at Petco Park. A single by Alex Dickerson and a double by Brandon Crawford accounted for the Giants' hits against Clevinger, who tossed
The Giants went quietly in Game 1 of their doubleheader Sunday afternoon against the Padres, mustering only two hits against right-hander Mike Clevinger in a 6-0 loss at Petco Park.
A single by Alex Dickerson and a double by Brandon Crawford accounted for the Giants' hits against Clevinger, who tossed a seven-inning complete game in his third start for the Padres after coming over from the Indians in a blockbuster deal at the Aug. 31 Trade Deadline.
While San Diego was aggressive in fortifying its roster ahead of its stretch run, the Giants mostly stood pat at the Trade Deadline, making only a minor move with the Rays for left-hander Anthony Banda. They brought in another reinforcement last week by signing first baseman Justin Smoak, who started at designated hitter and went 0-for-2 in his Giants debut on Sunday.
Johnny Cueto took the loss after giving up six runs (four earned) on seven hits over 5 1/3 innings. The 34-year-old right-hander was close to completing six innings for the Giants, but second baseman Donovan Solano misplayed a potential double-play ball with one out in the sixth, forcing Cueto to depart after 103 pitches.
The Padres scored two runs in the second and third innings on a pair of two-out RBI singles, from Greg Garcia and Wil Myers. They added on in the sixth with the help of Solano's error and an RBI single from Jurickson Profar.
Cueto was scheduled to pitch on Friday, but his outing was pushed back after the Giants learned that Dickerson tested positive for COVID-19 shortly before game time. Cueto was in the bullpen completing his warm-up tosses on Friday when manager Gabe Kapler and general manager Scott Harris began informing players that they would not be playing.
Saturday's game was also postponed as the Giants conducted contract tracing and further testing for their entire traveling party, which all came back negative. Dickerson was placed in isolation but subsequently tested negative multiple times. After consulting medical experts and Major League Baseball, the Giants were cleared to move forward and resume playing with a doubleheader against the Padres on Sunday. They will make up the second postponed game on a later date.
While the Giants were fortunate not to experience a prolonged break in their schedule, president of baseball operations Farhan Zaidi said he was simply relieved that there were no major health issues for anyone involved.
"It's really hard to get beyond the relief from the standpoint of everybody's health and safety," Zaidi said. "That's just the primary concern. It extends beyond just traveling party to their families."
Maria Guardado covers the Giants for MLB.com. She previously covered the Angels from 2017-18. Follow her on Twitter.