Confirmed: Cueto-Kershaw on Opening Day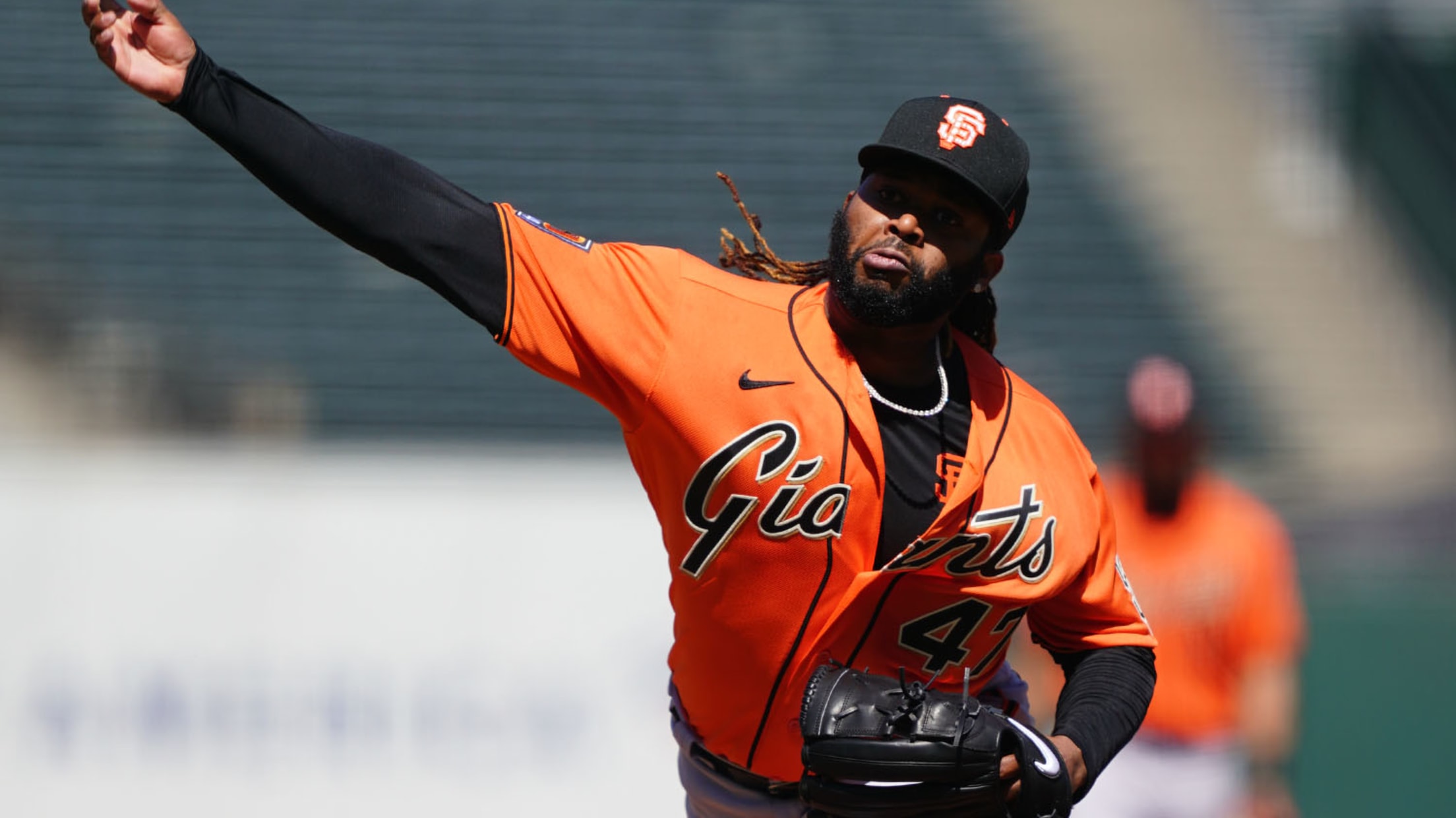 SAN FRANCISCO -- Giants manager Gabe Kapler re-named Johnny Cueto his Opening Day starter on Tuesday, officially setting up a duel between Cueto and left-hander Clayton Kershaw at Dodger Stadium on July 23. Kapler had given Cueto the Opening Day nod before the shutdown happened in March, and he chose
SAN FRANCISCO -- Giants manager Gabe Kapler re-named Johnny Cueto his Opening Day starter on Tuesday, officially setting up a duel between Cueto and left-hander Clayton Kershaw at Dodger Stadium on July 23.
Kapler had given Cueto the Opening Day nod before the shutdown happened in March, and he chose to uphold the decision after speaking with the veteran right-hander following his start in Tuesday's Orange-Black intrasquad game at Oracle Park.
"We think what's best for Johnny and what's best for the Giants is to have him start on Opening Day against the Dodgers, so that's what we'll do," Kapler said.
This will be Cueto's first Opening Day start with the Giants. He started four consecutive openers for the Reds from 2012-15, going 1­-1 with a 0.64 ERA and pitching exactly seven innings in each of those games.
Cueto @ Kershaw 7/23 🙏🏿 ⚾️ 🐎 https://t.co/xmoLINHuXu

— Johnny Cueto (@JohnnyCueto) July 7, 2020
Cueto, 34, will not be expected to pitch that deep into the game in the Giants' season opener, as he is still in the process of stretching out his arm following the three-month layoff prompted by the coronavirus pandemic. He logged over 60 pitches in his three-inning stint on Tuesday, yielding only a two-run triple to Steven Duggar in the second.
"Johnny looked good," Kapler said. "He executed all his pitches, stayed under control, so he continues to build his volume and his workload."
Kapler has said that the Giants probably won't have a traditional five-man starting rotation at the beginning of the season, as there simply isn't enough time to build up pitchers to where they'd normally be after a six-week Spring Training. San Francisco could experiment with piggybacking starters in games, as evidenced by its decision to have Kevin Gausman, Drew Smyly and Jeff Samardzija each pitch multiple innings in Sunday's scrimmage at Oracle Park.
"We have a lot of opportunity to be creative with how we use our pitchers," Kapler said. "Given the fact that they're not going to be built up in the way that they normally are, we want them to really examine what strategy made the most sense for the first game of the season, in isolation, and then the first five games of the season.
"In March, we were looking at a much different style of season. The schedule is different, that factors in, but much more importantly, I think the build-up matters this time around. I think the strategy is just inherently different."
Maria Guardado covers the Giants for MLB.com. She previously covered the Angels from 2017-18. Follow her on Twitter.