Opener doesn't fix Giants' 1st-inning woes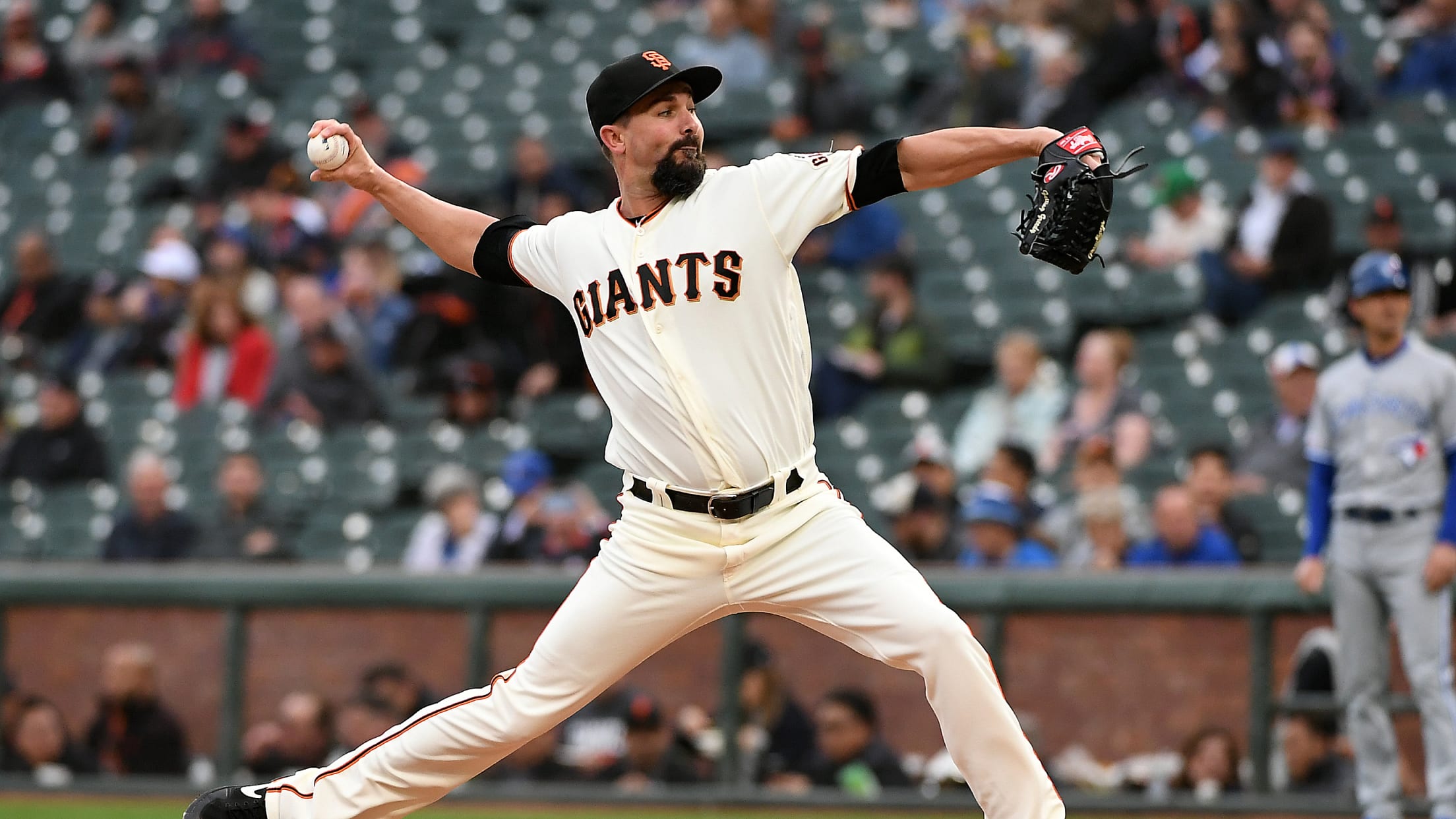 SAN FRANCISCO -- The opener debuted at Oracle Park on Tuesday night, though the first iteration of the unconventional pitching strategy did not play out as the Giants had hoped. Right-handed reliever Nick Vincent drew his first start of the season, but he couldn't avoid the same pitfall that has
SAN FRANCISCO -- The opener debuted at Oracle Park on Tuesday night, though the first iteration of the unconventional pitching strategy did not play out as the Giants had hoped.
Right-handed reliever Nick Vincent drew his first start of the season, but he couldn't avoid the same pitfall that has plagued the Giants' rotation this year, yielding three runs in the first inning in an eventual 7-3 loss to the Blue Jays.
The Giants originally had right-hander Tyler Beede lined up to start Tuesday, but they decided to reverse course and instead have him pitch as the "bulk" guy behind Vincent.
Vincent has served as the bullpen's long man and made one start as an opener for the Mariners last season, making him a logical choice to kick off the experiment. But the 32-year-old veteran needed 31 pitches to get through the first, surrendering a long home run to Vladimir Guerrero Jr. and back-to-back, two-out RBI doubles to Freddy Galvis and Billy McKinney.
The Giants have now allowed at least one run in the first inning in nine of their last 10 games and have been outscored 45-5 in the opening frame this season.
"I thought we could break the little first-inning curse we've got going, but we didn't break it," Vincent said. "I don't know what we've got to do to get out of this little funk in the first inning, but I went out there and gave it what I had. It just didn't work out today."
Still, the results of Vincent's outing won't dissuade the Giants from continuing to experiment with openers in the future. They are still looking for ways to bolster their rotation, which entered Tuesday with an 8.28 ERA over the club's previous 15 games. Their starters' struggles in the first inning (9.00 ERA over 40 games) have been particularly pronounced, prompting the Giants to finally try something new to reverse the trend.
"It's one game," manager Bruce Bochy said. "Really, if you look at this game, with Beede going, we thought this was the best thing for him and for the club. It's not a big enough sample for somebody to say that doesn't work. I don't know if we'll do that again or how many times we'll do it again, but we're not going to let one time dictate that."
President of baseball operations Farhan Zaidi first floated the possibility of using openers at the Winter Meetings, though the idea created a mild stir at the time. Even after watching the Giants routinely fall behind early this season, Zaidi made it clear that the decision to use an opener would ultimately be up to Bochy.
"I think our goal has got to be to bring our bullpen more into play because that's a clear strength of our team," Zaidi said. "Really, an opener is just another way to make sure some of those guys that are pitching will get a chance to impact the game, as opposed to coming in later in the game when you're potentially already facing a deficit. I look at the opener as just another variant or another way to try to get our bullpen more involved in our game plan."
Bochy acknowledged before the game that it was easier to try an opener with a younger starter like Beede, who often pitched out of the bullpen during Spring Training and has experience working in relief. The Giants won't use an opener in front of Madison Bumgarner or Shaun Anderson, who will make his Major League debut Wednesday, though perhaps they'll be willing to try the strategy with other members of the pitching staff, such as Drew Pomeranz and Derek Holland.
"If you were going to do that to a veteran, maybe you would have to explain the logic behind it," Bochy said. "But in this case, with Beede going, a young kid that could be starting, then it could make a little bit more sense."
Beede entered the game in the second inning and subsequently gave up one run over the next 2 1/3 innings. The 25-year-old said the opener didn't affect his routine and agreed that the Giants should remain open-minded about the concept and its potential benefits to the club.
"Obviously, it may not have worked today, but that doesn't mean it won't work next time and be good for us," Beede said. "Whoever is taking that ball for the first inning or whatever it may be, we just want to go out there and do our job."
Maria Guardado covers the Giants for MLB.com. She previously covered the Angels from 2017-18. Follow her on Twitter.