Here are 9 storylines to feel good about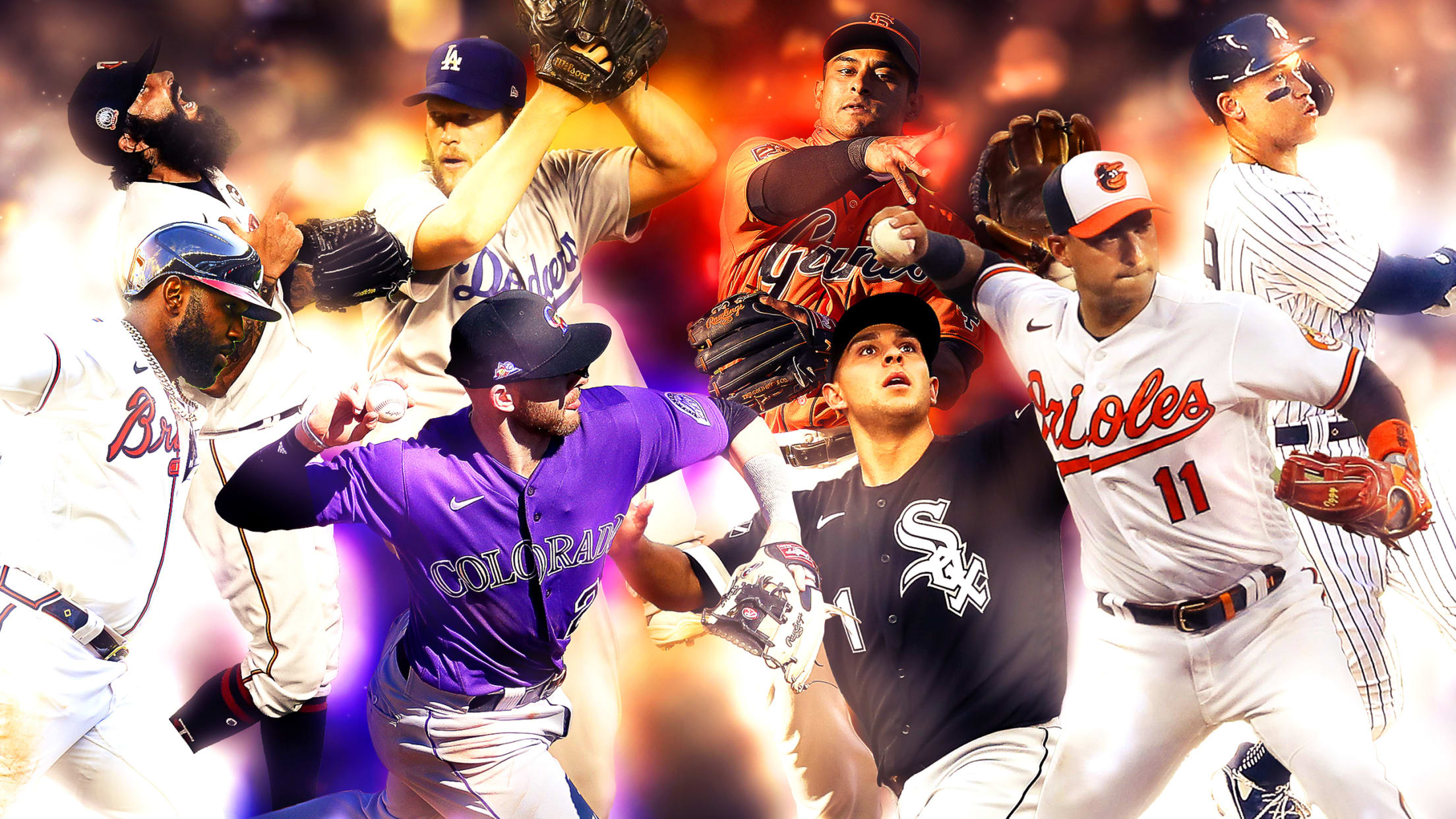 Did you catch the video of the Orioles celebrating that walk-off victory over the Rays on Saturday night? In this season of difficult challenges, the moment of joy and celebration was a reminder why it's so great to have the sport back in our homes. That the celebration belonged to
Did you catch the video of the Orioles celebrating that walk-off victory over the Rays on Saturday night? In this season of difficult challenges, the moment of joy and celebration was a reminder why it's so great to have the sport back in our homes.
That the celebration belonged to an Orioles team that lost 108 games last season made it even better. Apart from the 30,000-foot view of the franchise's reconstruction, there's still nothing better that watching a bunch of young guys have a moment.
And this season has had a lot of that. On the field, the game has never been more entertaining, and in that way, its return has been everything we could have hoped it would be.
Let's take a look at nine bits of good news:
1. Aaron Judge, Giancarlo Stanton and the greatest show on earth.
This is why the Yankees acquired Stanton three seasons ago. To have two larger-than-life sluggers in the same lineup. To have opposing pitchers look at them in the on-deck circle -- Judge is 6-foot-7, Stanton 6-foot-6 -- and think, "Uh oh." Now, finally, they're both healthy and have made the Yanks even more must-see television than usual.
2. The Orioles are 5-3 and having the time of their lives.
A weekend sweep of the Rays has prompted the following reaction: "Wait, what?" You can feel their energy through the television. If you're looking down the road, don't. Doesn't matter. Instead, enjoy watching a mixture of youth and experience piece together an improbable start led by José Iglesias, Hanser Alberto and friends.
3. Donnie Barrels and another Yaz.
Donovan Solano hadn't played in the Majors since 2016 when the Giants signed him to a Minor League deal 18 months ago. This season, the 32-year-old is off to a great start with a .457 batting average that prompted his teammates to give him the nickname Donnie Barrels. Likewise, Mike Yastrzemski -- the grandson of Hall of Famer Carl Yastrzemski -- has followed up a solid 2019 season with a great start in 2020: .490 OBP and a pair of home run balls that landed in McCovey Cove.
4. Clayton Kershaw is as good as ever.
He's at a point in his career -- 32 years old, 345 career starts -- that it's OK to wonder if we've seen the best of this future Hall of Famer. In tossing 5 2/3 shutout innings against the D-backs in his season debut on Sunday, Kershaw offered evidence that there's more in the tank as his fastball touched 93 mph, his curveball was almost untouchable and his slider produced four of six strikeouts.
5. Could the NL West produce four playoff teams?
OK, probably not. The Padres and Rockies look plenty good enough to fight for at least one playoff berth behind the Dodgers, who'll win the division for an eighth straight year. Colorado manager Bud Black has worked his magic with a starting rotation that has a second-in-MLB 2.44 ERA, and shortstop Trevor Story is off to an MVP start. San Diego has a completely different look with the additions of Tommy Pham and Trent Grisham to the lineup.
6. Sometimes the kids are as good as advertised.
The White Sox called up Nick Madrigal on Friday, inserted him at second base and waited for results. He collected four hits in his third game. His new teammate, rookie Luis Robert, is hitting .350 after being this season's most hyped rookie. Meanwhile, Kyle Lewis appears to be that cornerstone player the Mariners can build around. He's hitting .386 and is tied atop the MLB leaderboard with 17 hits. As of Sunday, 29 position players 23 or younger had appeared in games.
7. Who is having more fun than Sergio Romo?
Romo isn't the biggest reason why the Twins are World Series contenders. That's because Minnesota president of baseball operations Derek Falvey has put together a tremendous rotation for a team that, as usual, is scoring runs in bunches. For his part, Romo, playing his 13th season, has four scoreless appearances. But here's the thing: environment and culture matter, too. As good as manager Rocco Baldelli is at these things, Romo's laughter and chatter are a big part of what the Twins have going.
8. If the Braves can go 7-4 while not playing well, what happens when they get it going?
The Braves' rotation hasn't been very good -- and now Mike Soroka is out for the season. Neither has an offense that's 15th in OPS and OBP. As for the stars, Ronald Acuña Jr. is hitting .222, Ozzie Albies .175. Still, the Braves had a recent five-game winning streak thanks to a bullpen that may be MLB's best and an ability to piece together wins with someone coming through at the right time. That's a very good omen for what's ahead.
9. Dusty Baker reminds us why it's so great to have him back.
The Astros had just lost a tough game on Saturday when he came up with one of those wiseman quotes that has made him both beloved and respected: "When the sun goes down, sometimes there's sadness and the sun comes back and the heart can find some joy. ... It's not easy to sleep tonight, but the sun will come up tomorrow."