The Boxyard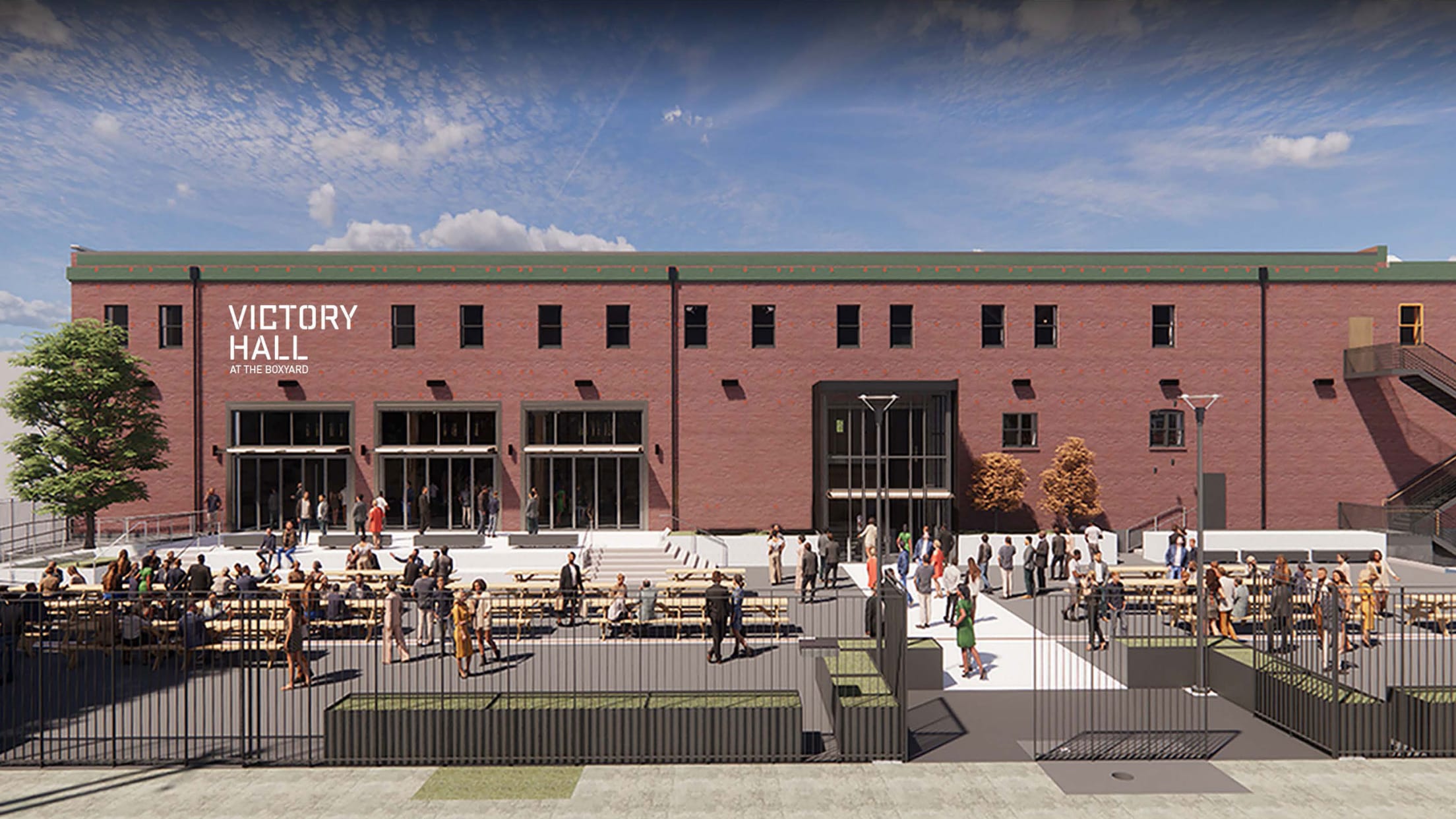 Be sure to visit SODO's premier pre and postgame destination across the street from T-Mobile Park: The Boxyard. This complex is home to Hatback Bar & Grille, Steelheads Alley, an indoor/outdoor beer garden and Victory Hall. Later this summer, a new training facility will open in the former Great Floors building. The Boxyard project is part of our larger plans to continue revitalizing the SODO neighborhood and give our fans a great spot to hang out before and after Mariners games.
Hatback Bar & Grille
Hatback Bar & Grille is the city's premier year-round dining, brewing and sports entertainment destination, located in the heart of Seattle's SODO district across from T-Mobile Park. Hatback is inspired by the rich sports history in the Pacific Northwest and pays tribute to the Mariners with a nod to one of Seattle's greatest athletes, Ken Griffey Jr.
With 20 TVs throughout the space, Hatback is a great spot to gather and cheer on your favorite team. The menu features elevated American fare, including game day favorites like burgers and pizza and Pacific Northwest classics like oysters and fresh seafood. For more info, visit Hatback.com.
Steelheads Alley
Led by Rodney Hines of Seattle's Métier Brewing Company, Steelheads Alley offers tank to table craft beers and classic bar fare, transporting guests through the rich baseball history of the Pacific Northwest. The brewery, located next to Hatback Bar & Grille, honors the 1946 Seattle Steelheads Negro League baseball team and features artwork paying tribute to several barrier-breaking athletes throughout our region's history. For more info, visit Hatback.com/Steelheads-Alley.
Victory Hall
The 9,500 square-foot event space attached to Steelheads Alley is now open! This new space, which dons the original 1914 building's brick walls and exposed wood beams, is available to rent for corporate events, weddings and more. Victory Hall also transforms into an indoor beer garden during game days and a venue for a variety of public events including concerts, watch-parties and community celebrations.
Beer Garden
Before all Mariners games, the seasonal beer garden is open and features a mix of local food trucks, cold beer and outdoor games for friends, family and sports fans.
Training Facility
Located in the former Great Floors building, this new baseball and softball training facility will be an all-encompassing complex offering eight batting cages, state-of-the-art technology and an open field space. Within the space, there will also be a Mariners retail store and a concession booth offering pre-packaged snacks, beer, wine and soft drinks. The facility will be run by EL1, a national sports training company founded by former Mariners prospect Aaron Trolia and former collegiate football player Jameel Cante. The training center will open later this summer.