Mariners Hall of Fame Members
Ken Griffey Jr.
Inducted: 2013
Outfielder 1989-1999; 2009-2010
National Baseball Hall of Fame Class of 2016
POSITION: Center Fielder
BATS: Left
THROWS: Left
HEIGHT: 6'3"
WEIGHT: 195
BORN: November 21, 1969 in Donora, PA
DEBUT: April 3, 1989
FINAL GAME: May 31, 2010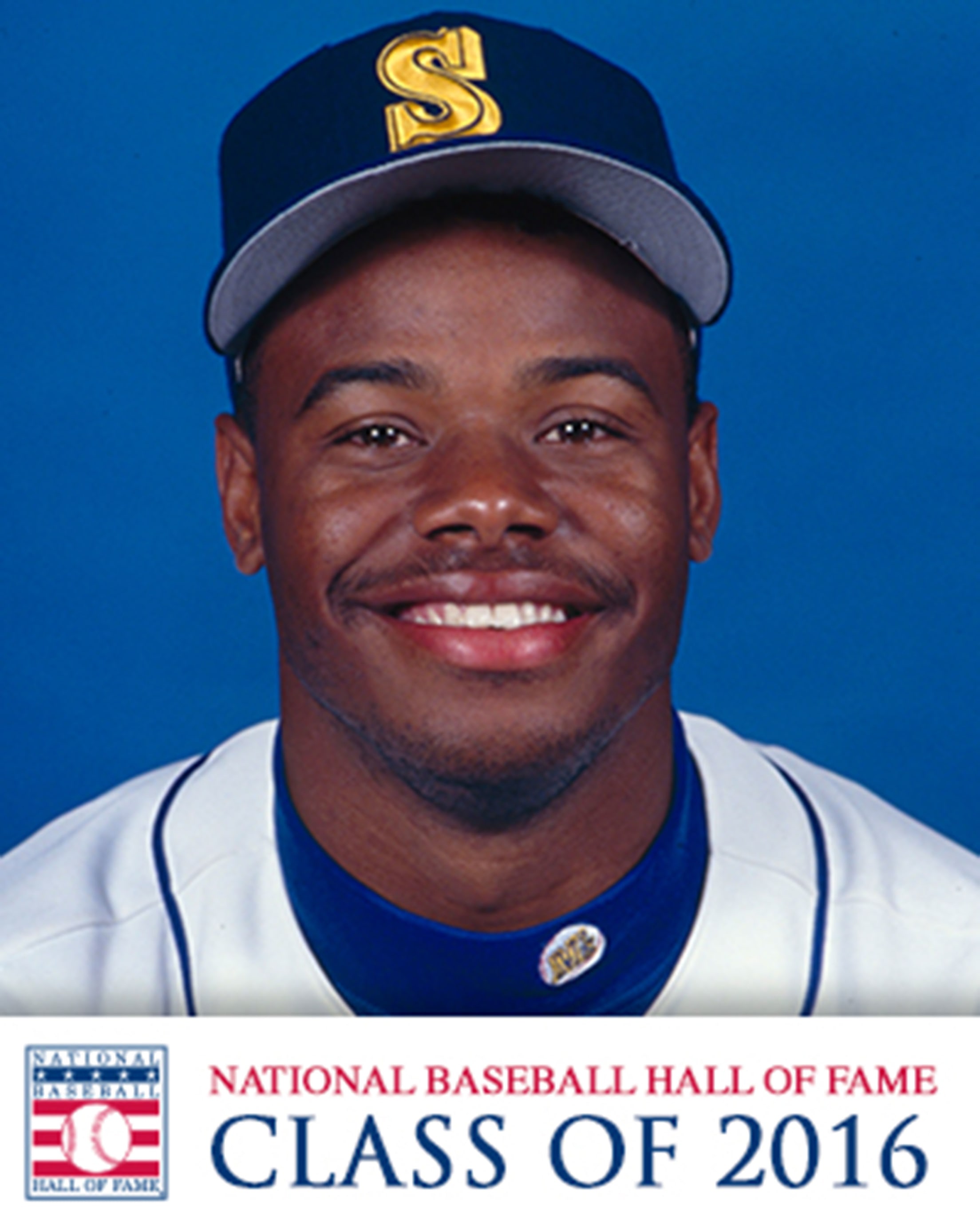 Ken Griffey Jr. was selected first overall in the June 1987 draft by the Mariners and less than two years later, at age 19, he was in center field on Opening Night in 1989. He proceeded to electrify the game of baseball in the 1990's, not just across the Northwest, but across the country. As testament to Griffey's talent and achievements, in 1999, he was one of 29 players named to the All-Century Team, a roster of the greatest players at each position in the history of MLB. On July 24, 2016, he was officially inducted into the National Baseball Hall of Fame.
Among his achievements over a 22-year MLB career:
1997 American League MVP (unanimous selection) and RBI leader
13-time All-Star
10-time Gold Glove winner
Seven-time Silver Slugger winner
Four-time American League home run leader
Three-time MLB All-Star Home Run Derby champ
630 career home runs, sixth on the list of top MLB home run hitters.
National Baseball Hall of Fame