Mariners Hall of Fame Members
Randy Johnson
Inducted: 2012
Pitcher 1989-1998
National Baseball Hall of Fame Class of 2015
POSITION: Pitcher
BATS: Right
THROWS: Left
HEIGHT: 6'10"
WEIGHT: 225
BORN: September 10, 1963 in Walnut Creek, CA
DEBUT: September 15, 1988
FINAL GAME: October 4, 2009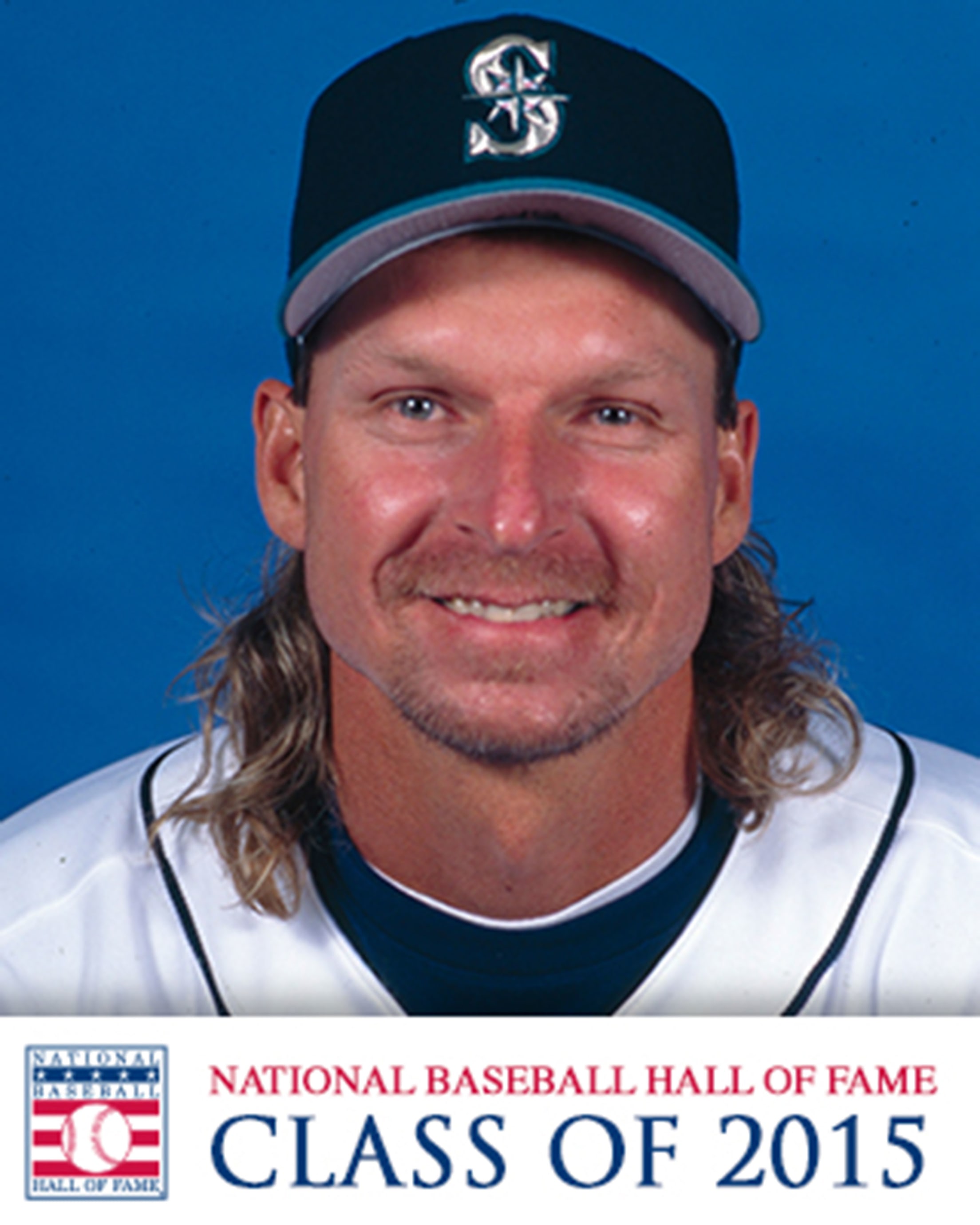 Randy Johnson was one of the most dominating pitchers in MLB history. He won five Cy Young Awards (1995, 1999-2002), including the first by a Mariners pitcher when he went 18-2 with a 2.48 ERA in 1995. Johnson pitched two no-hitters-June 2, 1990 vs. DET and MLB's 17th perfect game on May 18, 2004.
Johnson was instrumental in the team's first-ever trip to the postseason in 1995. In a one-game playoff on October 2 at the Kingdome, the Mariners beat the California Angels 9-1 behind Johnson's 12 strikeout, three-hit, complete game. In Game 5 of the ALDS vs. the Yankees, pitching on one day's rest, Johnson memorably strode in from the bullpen for a relief appearance. Johnson held off the Yankees for the comeback capped by Edgar Martinez's double that scored the winning run, allowing the team to make its first-ever appearance in the American League Championship Series.
Randy Johnson retired after the 2009 season with a career win-loss record of 303-166, ERA of 3.29 and 4,875 strikeouts, second only to Nolan Ryan's 5,714.
On July 26, 2015, Randy was inducted into the National Baseball Hall of Fame on his first ballot, receiving 97.3% of the votes.