Mariners Hall of Fame Members
Edgar Martinez
Inducted: 2007
Designated Hitter 1987-2004
National Baseball Hall of Fame Class of 2019
POSITION: Designated Hitter
BATS: Right
THROWS: Right
HEIGHT: 6'0"
WEIGHT: 175
BORN: January 2, 1963 in New York, NY
DEBUT: September 12, 1987
FINAL GAME: October 3, 2004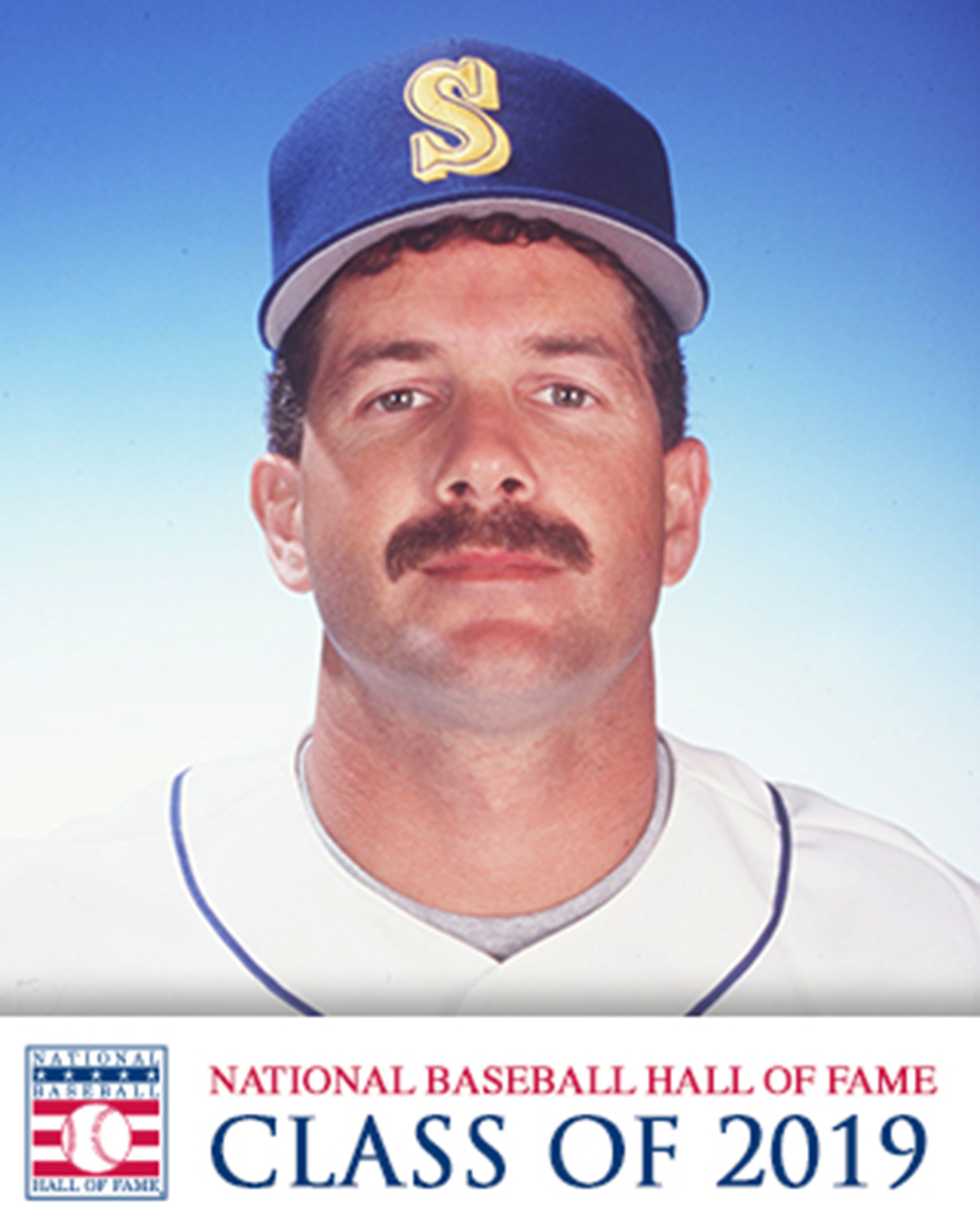 Edgar Martinez, the best designated hitter in Major League Baseball history, retired at the end of the 2004 season after playing his entire 18-year Major League career for the Seattle Mariners. Edgar was inducted into the Mariners Hall of Fame on June 2, 2007. Over the years, he racked up an impressive string of honors and awards including seven All-Star appearances, (1992, 1995, 1996, 1997, 2000, 2001, 2003), two batting titles (.343, 1992, .356, 1995) and five Designated Hitter of the Year Awards (1995, 1997, 1998, 2000, 2001). When Edgar retired, MLB Commissioner Alan H. "Bud" Selig announced that the Designated Hitter of the Year Award would be renamed the Edgar Martinez Award.
Martinez reigns as the Mariners all-time leader in batting average (.312), hits (2,247), doubles (514), walks (1,283) and games played (2,055). He is also among the top 10 in several other categories including at-bats (7,213), runs (1,219), home runs (309), RBI (1,261), total bases (3,718) and extra base hits (838). In 2010, Edgar's name appeared for the first time on the National Baseball Hall of Fame ballot.
Edgar was the first Mariner to have a street named in his honor. In October 2004, the City of Seattle renamed a section of S. Atlantic St., which abuts the south side of T-Mobile Park, Edgar Martinez Dr. S.
On July 28, 2019, Edgar Martinez was inducted in the National Baseball Hall of Fame after receiving 85.4% of the possible votes on his 10th ballot. At Edgar Martinez Hall of Fame Night in Seattle just a few weeks later, it was announced that a new statue will be installed at T-Mobile Park during the 2020 regular season.
National Baseball Hall of Fame