Mariners Hall of Fame Members
Jamie Moyer
Inducted: 2015
Pitcher 1996-2006
POSITION: Pitcher
BATS: Left
THROWS: Left
HEIGHT: 6'0"
WEIGHT: 185
BORN: November 18, 1962 in Sellersville, PA
DEBUT: June 16, 1986
FINAL GAME: May 27, 2012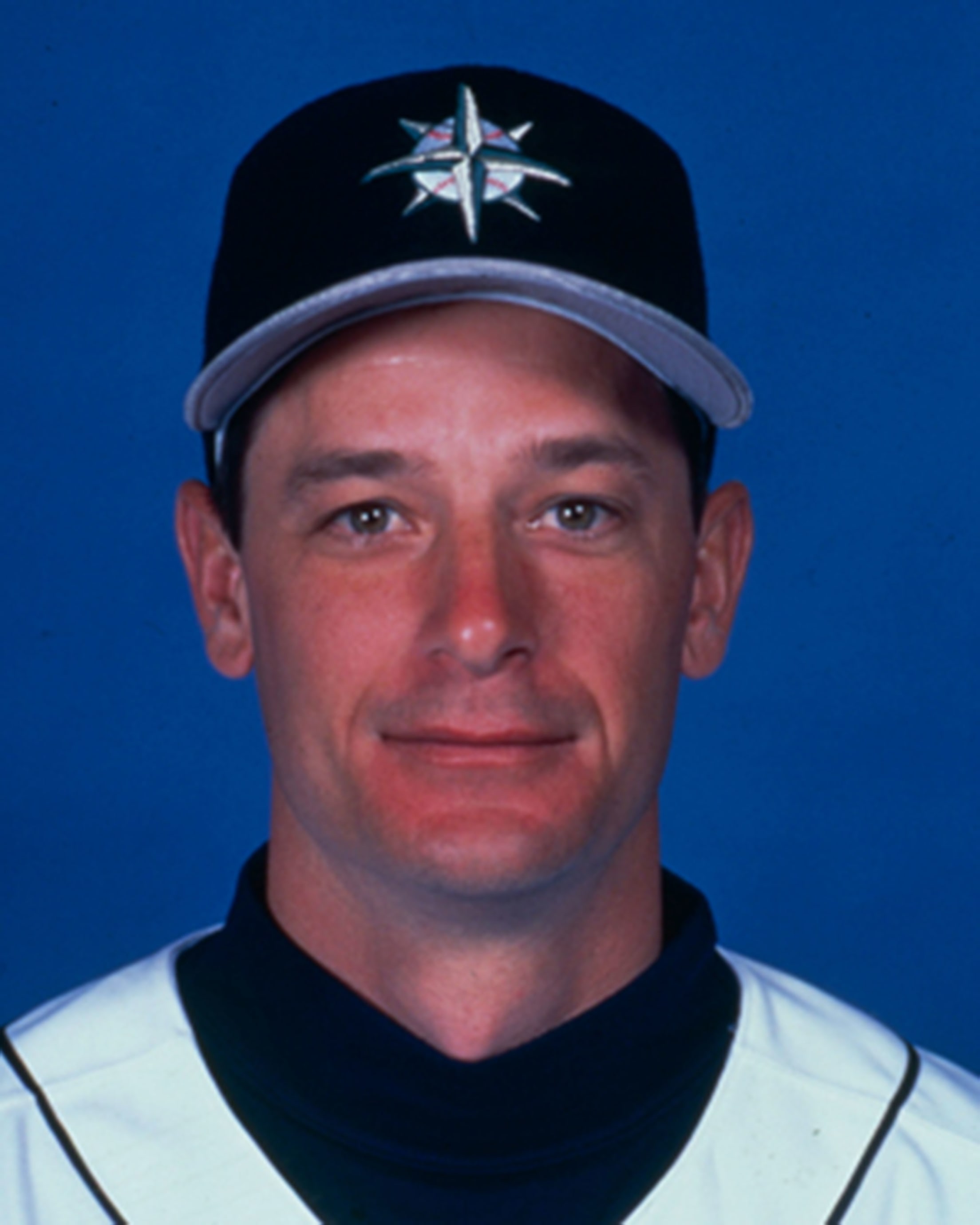 Jamie Moyer played 11 seasons in a Mariners uniform, compiling a record of 145-87. He leads the franchise in wins and innings pitched (2,093), starts (323), and quality starts (188), and is third in strikeouts (1,239). Moyer was the Mariners Opening Day starting pitcher in 2000, 2004-2006. He also started the Inaugural Game at Safeco Field on July 15, 1999, with a called strike.
Moyer is the only Mariners pitcher to have won 20 games more than once, going 20-6 in 2001 and 21-7 in 2003. He was an All-Star in 2003 and was named Mariners Pitcher of the Year by the Baseball Writers Association of America Seattle Chapter in 1998, 1999 and 2003.
Moyer has received numerous awards for his community service. In 2003, Jamie received the Roberto Clemente Award, Major League Baseball's top award for community service. He was also recognized for his "character and integrity" with the Hutch Award (2003), Lou Gehrig Award (2003) and Branch Rickey Award (2004). In 2000, Jamie and his wife Karen established The Moyer Foundation with the mission to provide comfort, hope, and healing to children affected by loss and family addiction. The Foundation has raised millions of dollars to support hundreds of organizations providing direct services to children in need.
Jamie Moyer became the ninth member of the Mariners Hall of Fame during a ceremony at Safeco Field before the Mariners vs. Texas Rangers game on Saturday, August 8, 2015.