Offseason checklist: Mariners' needs and moves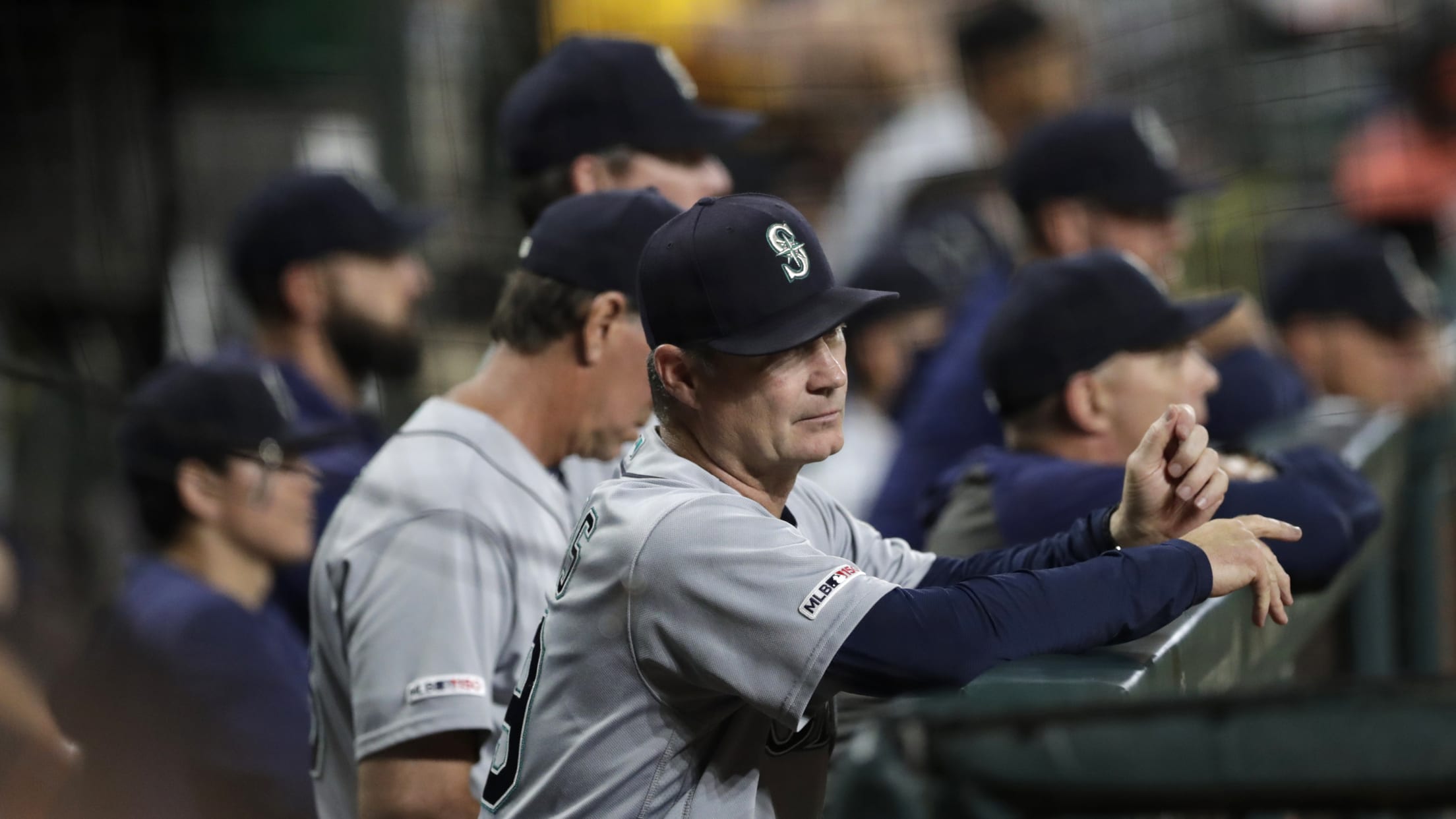 SEATTLE -- The Mariners are looking to begin pushing forward this season with more of their young prospects playing bigger roles, but general manager Jerry Dipoto still figures to add some more pieces and look to upgrade his 40-man roster wherever possible. So what are the team's biggest needs entering
SEATTLE -- The Mariners are looking to begin pushing forward this season with more of their young prospects playing bigger roles, but general manager Jerry Dipoto still figures to add some more pieces and look to upgrade his 40-man roster wherever possible.
So what are the team's biggest needs entering 2020, and what moves have they made to address them? MLB.com is keeping track here. As the offseason continues, be sure to check back for updates.
BIGGEST NEEDS
Starting pitching
Marco Gonzales and Yusei Kikuchi are the only full-time 2019 starters returning. Promising prospects Justus Sheffield and Justin Dunn will be given every opportunity to earn spots in the spring, but Dipoto would like to add several more rotation candidates to the mix to provide necessary depth and prevent the youngsters from being rushed if they're not quite ready.
• 5 questions facing Mariners this offseason
Bullpen
The Mariners conducted a year-long tryout for relievers last year and unearthed some interesting prospects, but that process continues. Injuries to several of the promising discoveries -- including knee surgery for Austin Adams and Tommy John surgery for Connor Sadzeck -- were definite setbacks, and bullpens are always the most volatile position on any team, so expect more churn here.
Continued youth movement
Dipoto greatly bolstered his farm system last winter by trading high-profile veterans like Robinson Canó, Edwin Díaz, James Paxton, Jean Segura and Mike Zunino for prospects. He doesn't have many remaining veterans to deal, but could still pull the trigger on a few moves aimed toward the future.
• Looking ahead to shaping Mariners' 2020 roster
MOVES MADE
Nov. 1: Valdez claimed from Rangers
Dipoto made his first offseason addition with a waiver claim of 27-year-old right-handed reliever Phillips Valdez, who posted a 3.94 ERA in 16 innings over 11 outings with the Rangers in 2019 in his first time in the Majors. Valdez features a 92 mph fastball and potent changeup that the Mariners will try to further exploit as they look to build bullpen depth.
Oct. 31: LeBlanc's option declined; Felix also a free agent
Left-hander Wade LeBlanc became a free agent when the Mariners declined to pick up his $5 million club option for 2020, instead extending a $450,000 buyout. LeBlanc agreed to a potential four-year contract extension last year, but the $5 million annual base salaries only became guaranteed if he pitched 160 innings the previous season; the 35-year-old threw 121 1/3 innings last year. LeBlanc thus joined Félix Hernández, Tommy Milone and Arodys Vizcaíno, who were already hitting the free-agent market after their contracts expired.
Oct. 29: Broxton, Bass, Wisler removed from roster
Outfielder Keon Broxton, a midseason addition in 2019, declined an outright assignment to Triple-A Tacoma and elected to become a free agent. Additionally, reliever Anthony Bass was claimed off waivers by the Blue Jays and fellow right-hander Matt Wisler was claimed by the Twins to open up two other 40-man spots. All three are arbitration eligible this winter.
Oct. 28: Healy, Bradford, Sadzeck outrighted
Looking to clear up some 40-man roster space, the Mariners outrighted three players who ended 2019 on the injured list to Triple-A Tacoma. Ryon Healy, who is recovering from August hip surgery, has enough Major League service time to decline the outright, which he did to become a Major League free agent. Chasen Bradford and Sadzeck will also be able to opt out as six-year Minor League free agents if they choose, but both are rehabbing from Tommy John surgery and will remain under the Mariners' care unless they sign elsewhere.