Come out for Bark At The Park
Sink your paws into this deal!
The most paw-some experience in baseball is back for 2023 – Bark at the Park! Join the fun at T-Mobile Park with your doggo and head home with un-fur-gettable memories. You'll even get to circle the bases with your Good Boys and Girls after the game! Enjoy it all with your furry best friend and claim an exclusive Bark at the Park Mariners-themed item when you purchase through this special ticket offer! Details for the human-friends can be found below.
Redeem your limited-edition Bark at the Park Mariners-themed item (while supplies last) by bringing your ticket to Section 339 before the end of the 3rd inning. This giveaway is only available to those who purchase through this special offer. Fans must present an equal number of valid Group Event game tickets to receive multiple giveaway items.
Purchase Includes:
Tickets to selected Bark at the Park game(s):

Thursday, May 25 vs. Oakland Athletics - SOLD OUT
Monday, July 17 vs. Minnesota Twins
Wednesday, August 9 vs. San Diego Padres
Monday, September 11 vs. Los Angeles Angels

Specially priced $35 View Level Dog Pack (includes a human AND a dog ticket) when you purchase through this special offer. Dogs must have a ticket through the dog pack.

Additional human tickets = $15 per person

Limited-edition Bark at the Park Mariners-themed item.
$2 of every ticket Dog Pack sold through this special offer will benefit the Pawsitive Alliance.
Deadline to Purchase: Day of game – 12:00 p.m. or inventory sells out.
Please note: You must read and accept the release and waver terms below before purchasing tickets.
Please note: This special ticket offer is available online only and is not available in the Team Store or at the Box Office. Discounted tickets purchased through this special offer may not be resold or offered for resale to third parties. Any attempted resale of these tickets may result in the deactivation of such tickets; holders of deactivated tickets will not be permitted to enter the ballpark. Deactivated tickets will be refunded to the original form of payment, minus applicable service fees.
Pricing & Dog Pack Information
All dogs must have a ticket through the dog pack. To complete purchase of the dog pack, please select 1 human ticket AND 1 dog ticket.
Dog Pack*: $35 (includes 1 human ticket and 1 dog ticket)
Additional Human Ticket(s): $15 per person
Special Entry & Gameday Details
Check-In Stations: All dogs and their owners are required to check-in (beginning 90 minutes prior to first pitch) at the Left Field Gate (near The Glove statue on the Northwest corner of the ballpark) prior to entering the ballpark.
Special Gate Entry: Any furry friend accompanying their human must enter through the west end of the Left Field Gate near The Glove statue.
Designated Doggie Areas: All dogs must remain in the designated Bark at the Park area of the ballpark throughout the game.
Relief Stations: In an effort to keep our seating area clean, there will be "relief stations" for dogs in various locations throughout the designated Bark at the Park areas, as well as a waste disposal management team. Additionally, various water stations and professional veterinarians will be on site.
Canine Comfort: We encourage you to bring spray bottles to keep your dog cool in case of heat.
Post-Game Walk: Make sure to join us postgame for a special walk around the bases with your dog. We ask that you do not line-up until the game is over and that all dogs be on a leash at all times.
Requirements & Additional Information
Required for Purchase & Canine Entry:
Release and Waiver must be accepted before purchasing tickets.
A Bark at the Park ticket is required for entry. Dogs must have tickets through the dog pack.
All dogs must have visible ID tags, be on a leash at all times, have current rabies vaccination and accompanied by an adult (18 years of age or older).
Dogs must be at least 6 months old.
Additional Information:
We reserve the right to refuse entry to any dog.
Bark at the Park tickets cannot be transferred or re-sold in any manner.
No walk-up ticket sales will be available on the day of the event.
One dog per adult (18 years of age or older). Dogs must be at least 6 months old.
A veterinarian will be on hand in case of emergency, injury or illness (subject to availability).
It is the dog owner's sole responsibility to care for and be in control of their pet while at the ballpark.
Release and Waiver
Thank you for your interest in "Bark at the Park"! In order to purchase Bark at the Park tickets, you must first read and agree to the Release and Waiver displayed below.
When you click on the "I Accept" button, you will be indicating that you accept the terms of the Release and Waiver, and you will then be presented with the opportunity to purchase your Bark at the Park tickets.
I hereby acknowledge that my voluntary participation in the "Bark at the Park" event (the "Event"), located at 1250 1st Avenue South, Seattle, WA 98134 (the "Ballpark") may result in personal injury to me and/or my dog ("Dog"). By participating in, attending and/or observing the Event, I acknowledge and assume all risks and danger to me that are incidental to or in any way arise from the Event, including, without limitation, all risks and danger inherent in a canine-oriented event (e.g., dog bites, fights or altercations, falls, contact with spectators at the Event) or the sport of baseball (e.g., throwing and/or batted balls, thrown bats, or contact or collisions with any other persons).
I accept personal responsibility for any and all actions of the Dog and agree that the Dog will be in my care and control during the Event. I hereby represent and confirm that the Dog is in good health and current on all vaccinations, including Rabies, Distemper, Parvo, Leptospirosis, Parasites, Bordetella and that the Dog is not the subject of a quarantine order, a pending adjudication or administrative hearing, and has never been declared a dangerous, potentially dangerous, or vicious or potentially vicious dog. I agree to be bound by the terms of the rules and regulations established by the Seattle Mariners for both the Ballpark and the Event, and I will abide by all applicable governmental laws, ordinances, orders, directions, rules and regulations as well as all rules and regulations that are adopted for this Event by the Seattle Mariners or its representatives. I acknowledge the Mariners reserve the right to exclude or eject any and all unruly, rowdy or disruptive Owner or Dog from the Event and/or the Ballpark without liability and that I shall be fully responsible for any damages or expenses, direct or indirect, incurred as a result of my or my Dog's disruptive behavior and/or ejection. I further agree that any Ballpark official may authorize necessary treatment for me and/or the Dog in the event of injury.
I understand that The Baseball Club of Seattle, LLLP, its affiliates, and its landlord, the Washington State Major League Baseball Stadium Public Facilities District, (collectively, the "Seattle Mariners"), are not responsible for me, including any injury or damage to me, my Dog, or my property while I am participating in the Event. I agree that I will not sue the Seattle Mariners for any claims, injuries, or damages that may occur as a result of my participation. I hereby agree to protect, indemnify, defend and hold harmless the Mariners and any of its affiliated entities, Major League Baseball and each of its member clubs, any sponsor of the Event, the Washington State Major League Baseball Stadium Public Facilities District, and other affiliated entities of the Mariners (collectively, the "Indemnitees"), from and against any and all actions, causes of action, claims, suites, demands (or other legal actions), losses, damages, costs and/or expenses (including, without limitation, reasonable attorney's fees and disbursements) for personal injury, property damage and any other injury or loss of any kind arising out of, in connection with, or resulting from my and/or my Dog's participation in and/or attendance at the Event regardless of who causes the injury or loss sustained and regardless of whether based on fault or negligence or not.
I further agree that by clicking "I Accept", and in consideration of my participation in the Event, I authorize Major League Baseball properties, Inc., the Office of the Commissioner of Baseball and the other Major League Clubs (including the Seattle Mariners) and other affiliated entities to depict in perpetuity my and my Dog's likeness, images, name, words, voice and biographical information ("Images") in photographic or other works appearing in any and all media for purposes of promoting, advertising, or marketing current or future events related to baseball; and I agree that such Images may be used by them for that purpose without compensation.
Groups of 20 or more get access to additional benefits including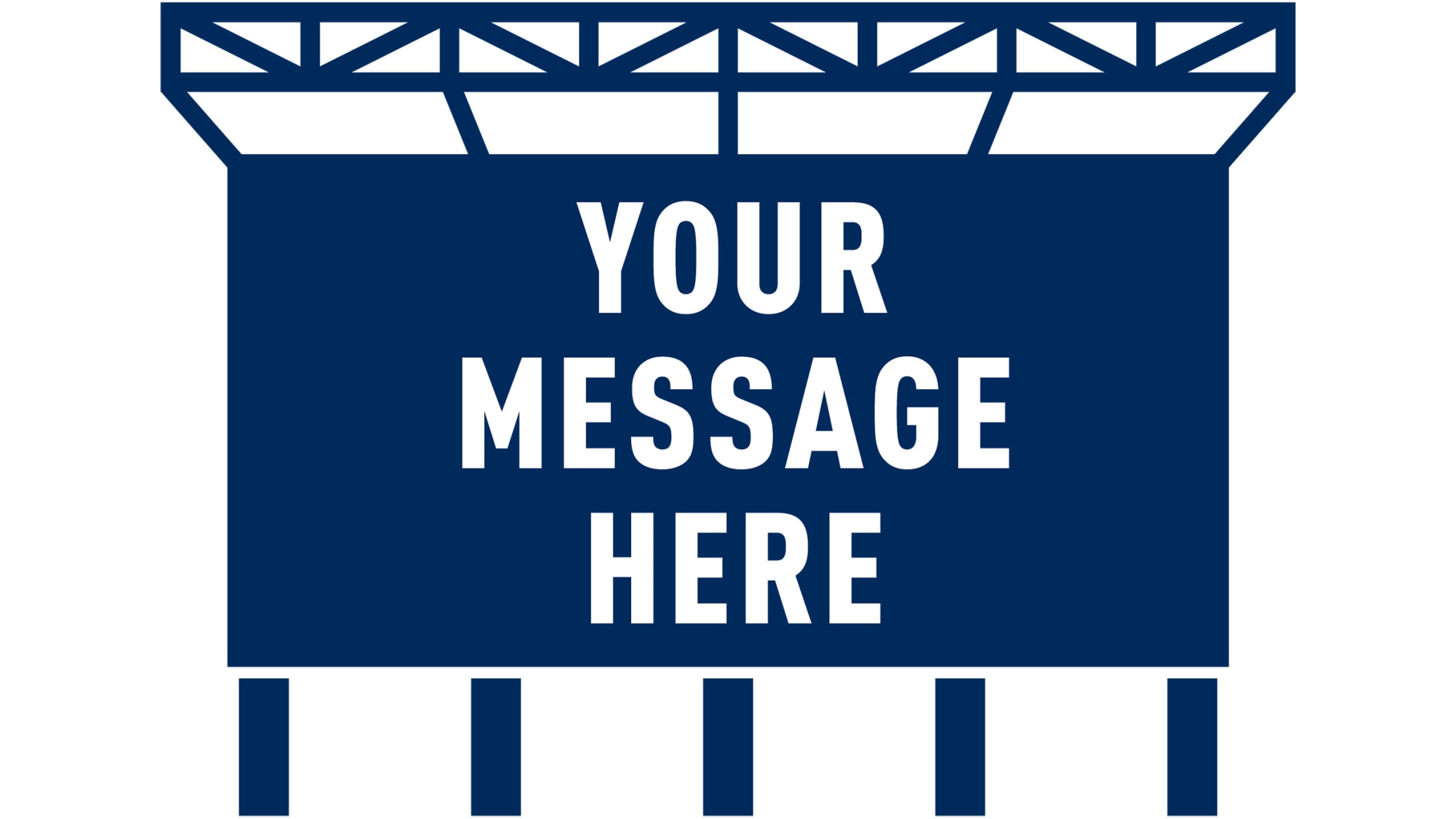 Scoreboard Message
Your group name will be displayed on the scoreboard following the 4th inning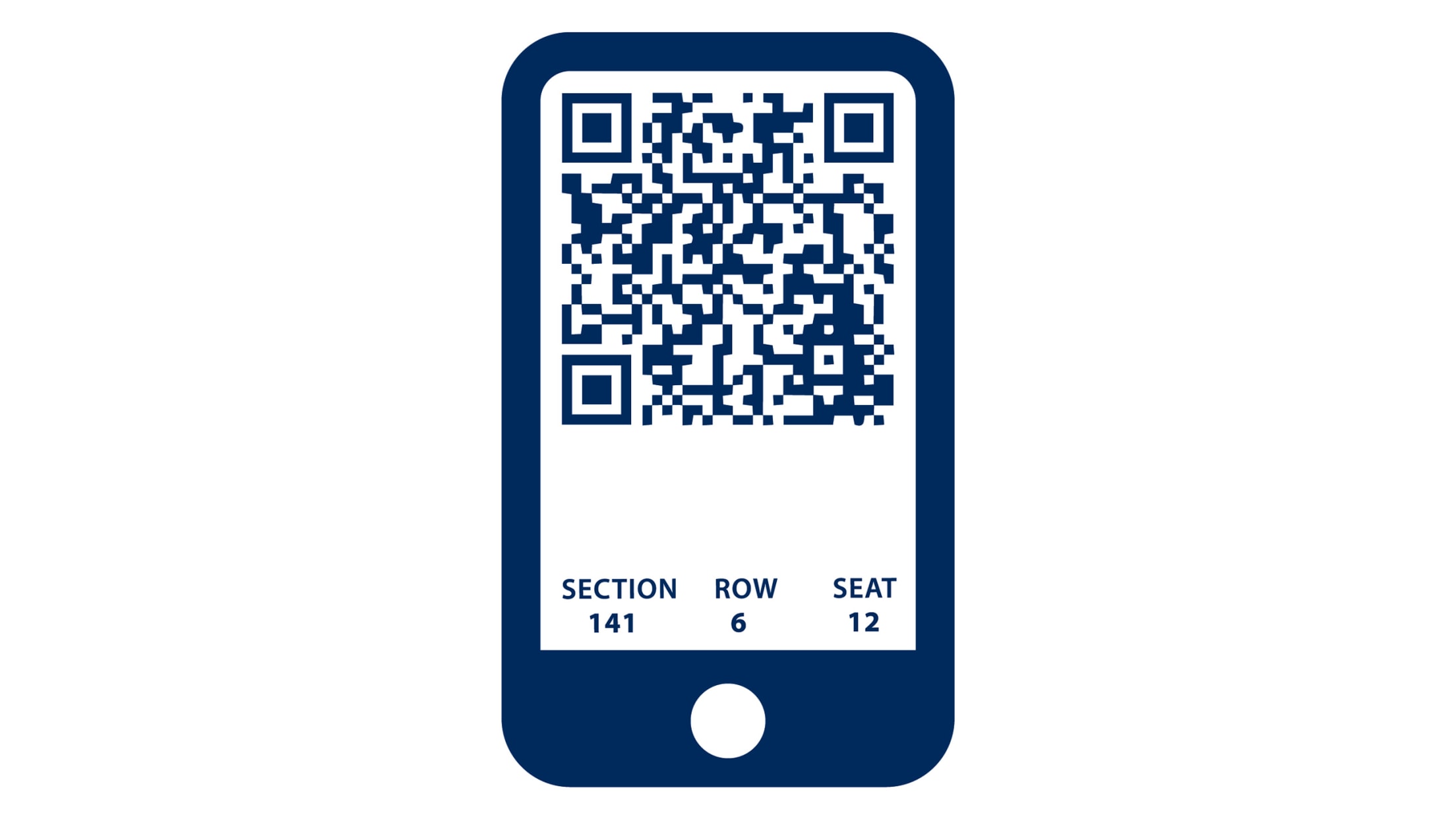 *Free Tickets
Two (2) complimentary tickets to a 2023 regular season home game
For ADA inquiries or more details, please contact Tom Baxter at (206) 346-4504.
*Restrictions apply, click here for complete details
Don't miss exclusive offers