Offseason checklist: Giants' needs and moves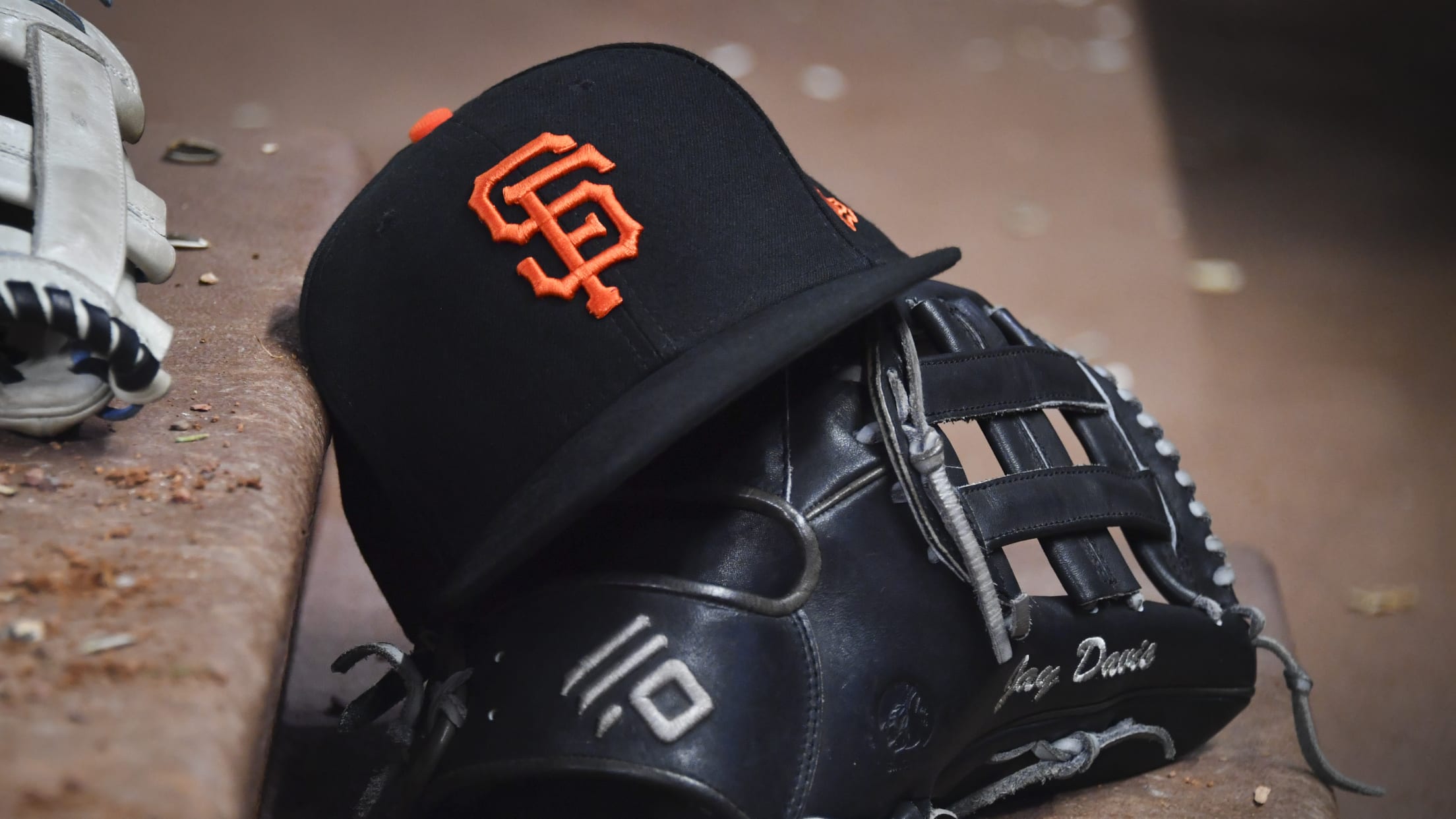 SAN FRANCISCO -- The Giants are coming off their third consecutive losing season after finishing third in the National League West with a 77-85 record in 2019. The afterglow of their three World Series titles has dimmed in recent years, and they face a steep path back to contention given
SAN FRANCISCO -- The Giants are coming off their third consecutive losing season after finishing third in the National League West with a 77-85 record in 2019. The afterglow of their three World Series titles has dimmed in recent years, and they face a steep path back to contention given the preeminence of the Dodgers within their division.
So what are the Giants' biggest needs entering 2020, and what moves have they made to address them? MLB.com is keeping track here. As the offseason continues to unfold, be sure to check back for updates.
BIGGEST NEEDS
Starting pitching
The Giants were left with a significant hole in their rotation after watching franchise icon Madison Bumgarner sign a five-year, $85 million deal with the D-backs, but they shored up their overall depth by signing right-hander Kevin Gausman and left-hander Drew Smyly to one-year contracts. Veterans Johnny Cueto and Jeff Samardzija are slated to return in 2020 and should lead the starting staff now that Bumgarner is gone. Tyler Beede and Logan Webb will be in the mix to round out the Opening Day rotation, though Webb is expected to be on an innings limit and could be protected early in the season. Tyler Anderson, Dereck Rodríguez, Shaun Anderson, Andrew Suárez and Conner Menez will also enter camp as starting options.
Relief help
The Giants turned over almost their entire bullpen this season, so they'll need new arms to replace the relievers they lost to trades and injuries in 2019. All-Star left-hander Will Smith is gone after signing a three-year, $39 million deal with the Braves, so San Francisco will be in search of a new closer. Tony Watson will return after exercising his '20 player option.
The Giants have several internal options who could end up becoming key contributors in their 2020 bullpen, including Trevor Gott, Jandel Gustave, Sam Coonrod and Tyler Rogers, but expect them to make some moves to bolster their depth here.
Power
The Giants could benefit from upgrades at virtually every defensive position, so there will be a number of ways for them to try to improve a lineup that ranked near the bottom of every major offensive category in 2019. Their offensive struggles were most pronounced at Oracle Park, and they led to a 35-46 record at home, which matched the 1984 team for the worst in the San Francisco era. President of baseball operations Farhan Zaidi has said increasing the overall power on the team and acquiring hitters with a track record of success at Oracle Park will be priorities for him this offseason.
MOVES MADE
Jan. 21: Madero claimed, three added to NRI list
The Giants bolstered their starting pitching depth by claiming right-hander Luis Madero off waivers from the Angels. Right-hander Jake Jewell, another former Angels pitcher, was designated for assignment in a corresponding move.
The Giants also extended invitations to big league camp to right-hander Tyson Ross, left-hander Jerry Blevins and catcher Rob Brantly, giving them a total of 21 non-roster players.
Jan. 16: Smyly signed to one-year deal
The Giants added another lefty to their rotation mix by signing veteran Drew Smyly to a one-year Major League deal. Smyly will reportedly earn a base salary of $4 million, with a $250,000 roster bonus and other potential escalators based on games started and games finished. Right-hander Trevor Oaks was designated for assignment to clear a spot on the 40-man roster for Smyly.
Jan. 13: Cozart DFA'd, Jewell claimed
The Giants designated infielder Zack Cozart for assignment to clear space on the 40-man roster for right-handed reliever Jake Jewell, who was claimed off waivers from the Angels. The Giants acquired Cozart from the Angels during the Winter Meetings and agreed to take on the remaining $12.67 million on his contract to land 2019 first-round Draft pick Will Wilson, who is now ranked their No. 10 prospect by MLB Pipeline.
Jan. 6: 18 non-roster invitees announced
Top prospects Joey Bart and Sean Hjelle headlined the list of 18 non-roster invitees announced by the Giants. Three players who spent time with the club last year -- outfielder Joey Rickard and infielders Cristhian Adames and Zach Green -- will return. Newcomers include former A's right-hander Andrew Triggs and Tyler Heineman, a switch-hitting catcher who could be in the mix to serve as Buster Posey's backup.
Dec. 12: Jiménez selected in Rule 5 Draft
The Giants poached right-hander Dany Jimenez from the Blue Jays in the Rule 5 Draft, giving them another intriguing relief arm to evaluate during Spring Training. Jiménez, who turns 26 later this month, recorded a 2.59 ERA over 45 relief appearances between Class A Advanced Dunedin and Double-A New Hampshire in 2019. He struck out 93 and walked 21 over 59 innings.
Dec. 11: Eight added to Kapler's coaching staff
The Giants announced eight new additions to manager Gabe Kapler's coaching staff, unveiling an assemblage of non-traditional hires that further underscored the club's commitment to youth and player development in 2020. The new arrivals will join Ron Wotus, who was invited to reprise his role as the club's third-base coach. San Francisco is still looking to add a first-base coach and a quality control coach.
Dec. 10: Cozart, Wilson acquired; Gausman signed
On Day 2 of the Winter Meetings, the Giants made a flurry of moves that brought two new infielders and one starter into the organization. They acquired veteran Zack Cozart and 2019 first-round Draft pick Will Wilson from the Angels in exchange for a player to be named later or cash considerations before announcing a one-year, $9 million deal with Gausman.
Dec. 3: Anderson re-signed
One day after being non-tendered, left-hander Tyler Anderson agreed to terms on a one-year contract with the Giants. Anderson, who was originally claimed off waivers from the Rockies in October, is rehabbing from left knee surgery, but he could have the opportunity to compete for a spot in the Giants' rotation next year.
Dec. 2: Pillar, three others non-tendered
The Giants declined to offer a 2020 contract to center fielder Kevin Pillar, Anderson, right-hander Rico Garcia and outfielder Joey Rickard. Pillar was the most notable of the bunch, as the 30-year-old veteran led the Giants in several offensive categories in '19, including home runs (21, tied), runs (82), hits (157), doubles (37) and stolen bases (14). Pillar was projected to earn $9.7 million in his final season of arbitration, but he will now become a free agent, giving the Giants the opportunity to evaluate some of their younger outfielders in '20.
The Giants' three other arbitration-eligible players -- outfielder Alex Dickerson, left-hander Wandy Peralta and infielder Donovan Solano -- will be back after agreeing to one-year contracts. Dickerson and Peralta signed for $925,000 and $805,000, respectively. Solano's deal is for $1.375 million, according to the San Francisco Chronicle.
Nov. 14: Bumgarner, Smith decline qualifying offers
Bumgarner and Smith rejected the one-year, $17.8 million qualifying offers from the Giants. Smith leveraged his QO into a deal with his hometown Braves and Bumgarner agreed to a deal with the D-backs, according to sources. In turn, the Giants twice secured Draft pick compensation in 2020. Their extra picks will come after Competitive Balance Round B, which falls between the second and third rounds.
Nov. 12: Kapler hired as manager
The Giants officially named Kapler as the 39th manager in franchise history. Kapler, who signed a three-year contract, beat out fellow finalists Astros bench coach Joe Espada and Rays bench coach Matt Quatraro for the job. He will replace Bruce Bochy, who stepped down after 13 seasons and three World Series titles with San Francisco.
Nov. 10: Harris hired as new GM
The Giants hired Scott Harris to be their general manager. Harris, who most recently worked as the Cubs' assistant GM, will report to Zaidi. More >
Nov. 5: Trio claimed off waivers
The Giants claimed Garcia (Rockies) and Trevor Oaks (Royals) and infielder Kean Wong (Angels) off waivers and designated for assignment outfielder Mike Gerber and right-hander Ricardo Pinto.
Nov. 4: Bumgarner, Smith receive qualifying offers
As expected, the Giants tendered one-year, $17.8 million qualifying offers to Bumgarner and Smith. They had 10 days to decide whether to accept or reject the offers; both declined and signed elsewhere. The Giants also outrighted infielders Zach Green and Cristhian Adames to Triple-A Sacramento and re-signed them to Minor League contracts for '20.
Nov. 2: Watson to return in 2020
After exercising his player option, Watson figures to take on a prominent role at the back end of the bullpen next year. With Smith's departure, he could begin the season as a closing option.
Oct. 31: Four players become free agents
Bumgarner, Smith, Sandoval and Stephen Vogt were among the 131 players to become free agents following the conclusion of the World Series. The Giants had an exclusive five-day window to negotiate with their free agents, though the players were also able to gauge interest from other teams during this period.
The deadline to extend qualifying offers -- a one-year contract worth $17.8 million -- was Nov. 4.
Oct. 30: Anderson acquired
The Giants opened the offseason by claiming Anderson off waivers from the Rockies and designating right-hander Kyle Barraclough for assignment. Anderson, 29, missed most of the 2019 season after undergoing major knee surgery and is not expected to be at full strength for Spring Training. The former first-round Draft pick has logged a 4.69 ERA in 73 career games (71 starts) in the Majors, giving San Francisco another starting option to evaluate ahead of the '20 season.
Maria Guardado covers the Giants for MLB.com. She previously covered the Angels from 2017-18. Follow her on Twitter.