Offseason checklist: Giants' needs and moves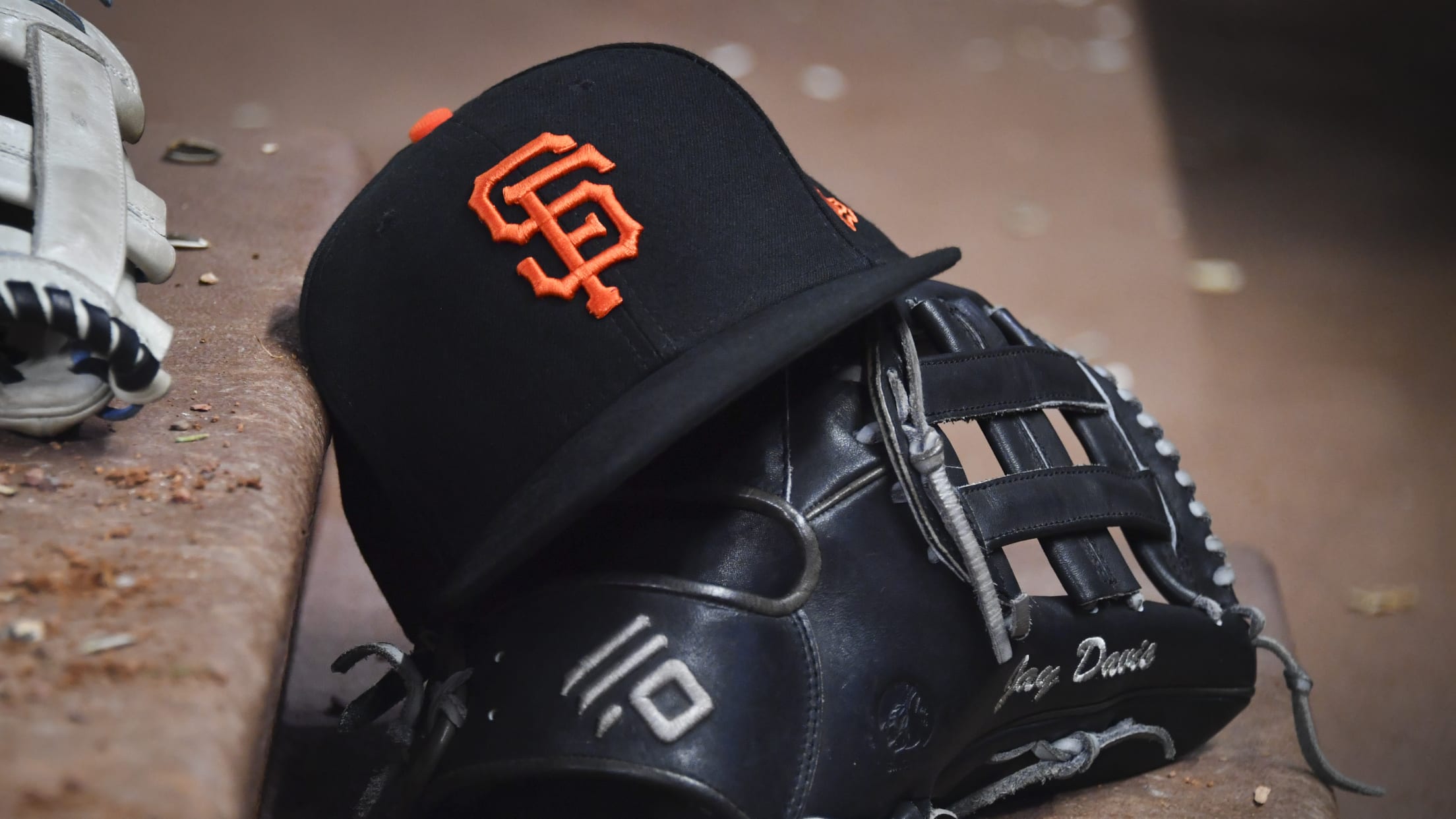 SAN FRANCISCO -- The Giants are coming off their third consecutive losing season after finishing third in the National League West with a 77-85 record in 2019. The afterglow of their three World Series titles has dimmed in recent years, and they face a steep path back to contention given
SAN FRANCISCO -- The Giants are coming off their third consecutive losing season after finishing third in the National League West with a 77-85 record in 2019. The afterglow of their three World Series titles has dimmed in recent years, and they face a steep path back to contention given the preeminence of the Dodgers within their division.
So what are the Giants' biggest needs entering 2020, and what moves have they made to address them? MLB.com is keeping track here. As the offseason continues to unfold, be sure to check back for updates.
BIGGEST NEEDS
Starting pitching
Madison Bumgarner, who led the Giants with 207 2/3 innings in 2019, is a free agent and would leave a significant void at the top of the rotation if he chooses to sign elsewhere this winter. San Francisco will have veterans Johnny Cueto and Jeff Samardzija under contract next season, but its younger starters -- Dereck Rodríguez, Tyler Beede, Logan Webb and Shaun Anderson -- endured stretches of inconsistency that destabilized the Giants' pitching staff for much of 2019.
The Giants will likely have interest in re-signing Bumgarner, but if no deal can be reached, they could pivot to other free-agent options such as Gerrit Cole, Hyun-Jin Ryu or Dallas Keuchel.
Relief help
The Giants turned over almost their entire bullpen this season, so they'll need new arms to replace the relievers they lost to trades and injuries in 2019. All-Star left-hander Will Smith is gone after signing a three-year, $39 million deal with the Braves, so the Giants will be in search of a new closer. Tony Watson will return after exercising his 2020 player option.
The Giants have several internal options who could end up becoming key contributors in their 2020 bullpen, including Trevor Gott, Jandel Gustave, Sam Coonrod and Taylor Rogers, but expect them to make some moves to bolster their depth here.
Power
The Giants could benefit from upgrades at virtually every defensive position, so there will be a number of ways for them to try to improve a lineup that ranked near the bottom of every major offensive category in 2019. Their offensive struggles were most pronounced at Oracle Park and led to a 35-46 record at home, which matched the 1984 team for the worst in the San Francisco era. Zaidi has said increasing the overall power on the team and acquiring hitters with a track record of success at Oracle Park will be priorities for him this offseason.
MOVES MADE
Nov. 10: Harris hired as new GM
The Giants hired Scott Harris to be their general manager. Harris, who most recently worked as the Cubs' assistant GM, will report to president of baseball operations Farhan Zaidi. More >
Nov. 5: Trio claimed off waivers
The Giants claimed right-handers Rico García (Rockies) and Trevor Oaks (Royals) and infielder Kean Wong (Angels) off waivers and designated for assignment outfielder Mike Gerber and right-hander Ricardo Pinto. The club's 40-man roster is now at full capacity.
Nov. 4: Bumgarner, Smith receive qualifying offers
As expected, the Giants tendered one-year, $17.8 million qualifying offers to left-handers Madison Bumgarner and Will Smith. Bumgarner and Smith have 10 days to decide whether to accept or reject the offers. If they decline and sign elsewhere, the Giants will receive 2020 Draft compensation in the form of a selection after Competitive Balance Round B. The Giants also outrighted infielders Zach Green and Cristhian Adames to Triple-A Sacramento and re-signed them to Minor League contracts for 2020.
Nov. 2: Watson to return in 2020
After exercising his player option, Tony Watson figures to take on a prominent role at the back end of the bullpen next year and could begin the season as a closing option if Will Smith departs.
Oct. 31: Four players become free agents
Madison Bumgarner, Will Smith, Pablo Sandoval and Stephen Vogt were among the 131 players to become free agents following the conclusion of the World Series. The Giants will have an exclusive five-day window to negotiate with their free agents, though the players can also gauge interest from other teams during this period.
The deadline to extend qualifying offers -- a one-year contract worth $17.8 million -- is Monday. Bumgarner is a near certainty to receive one. Smith could, too. Players who receive qualifying offers will have 10 days to accept or decline. If they turn down a qualifying offer and sign elsewhere, San Francisco will receive Draft-pick compensation.
Oct. 30: Anderson acquired
The Giants opened the offseason by claiming left-hander Tyler Anderson off waivers from the Rockies and designating right-hander Kyle Barraclough for assignment. Anderson, 29, missed most of the 2019 season after undergoing major knee surgery and is not expected to be at full strength for Spring Training. The former first-round Draft pick has logged a 4.69 ERA in 73 career games (71 starts) in the Majors, giving San Francisco another starting option to evaluate ahead of the 2020 season.
Nov. 12: Kapler hired as manager
The Giants officially named Gabe Kapler as the 39th manager in franchise history. Kapler, who signed a three-year contract, beat out fellow finalists Astros bench coach Joe Espada and Rays bench coach Matt Quatraro for the job. He replaces Bruce Bochy, who retired after 13 seasons and three World Series titles with San Francisco.
Nov. 14: Bumgarner, Smith decline qualifying offers
Left-handers Madison Bumgarner and Will Smith rejected the one-year, $17.8 million qualifying offers from the Giants. Smith leveraged his QO into a three-year, $39 million deal with his hometown Braves, securing Draft-pick compensation for the Giants in 2020. Their extra pick will come after Competitive Balance Round B, which falls between the second and third rounds.
The Giants could receive another Draft pick in the same range if Bumgarner signs elsewhere this offseason.
Maria Guardado covers the Giants for MLB.com. She previously covered the Angels from 2017-18. Follow her on Twitter.